Bang Bang Racing (Xbox 360, PC)
De la mano de Digital Reality nos llega el lanzamiento de Bang Bang Racing en su distribución digital en territorio europeo para Xbox 360, PC, PlayStation 3 y Android, los días 6, 8, 13 y 30 de junio respectivamente. Es un juego de carreras al más puro estilo Micro Machines, para toda la familia, que incluye 9 circuitos y 20 coches para darle caña a esos mandos. Alberga en su interior un modo multijugador local a pantalla partida para poder demostrar tu valía o picardía frente a un máximo de 4 jugadores. Además habrá cuatro diferentes clases de coche; muscle, resistencia, monoplazas y comerciales.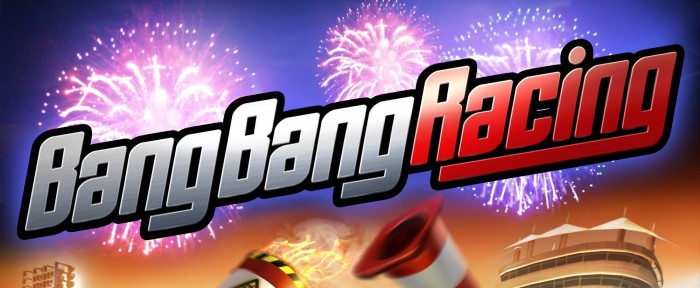 El juego dispone de carreras a modo, digamos, supervivencia, donde nos podremos topar por el camino a lo largo de los recorridos, con barriles explosivos, o las propias condiciones climáticas cambiantes que harán más difícil aún la conducción de nuestro vehículo. Se presupone un precio no superior a 15 € el día de su salida en Steam, Xbox Live Arcade, PS Network y un tope de 5 € en Google Play. Llevábamos tiempo esperando un título como este, donde podamos soltar nuestra adrenalina desde máquinas tan potentes y pequeñas, al mismo tiempo, como estos cochecitos.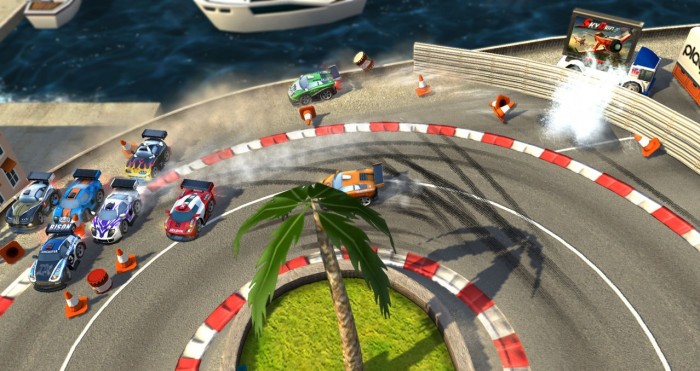 Ratchet & Clank Trilogy HD (PS3)
Insomniac y Sony siempre han formado una buena pareja y lo llevan demostrando varios años juntos. Ratchet & Clank vuelve con sus mejores galas, como ya anunciáramos hace meses, y lo hace a lo grande, con los tres primeros juegos de la franquicia remasterizados en 1080 líneas de definición. Sony le ha tomado el gusto a esto de sacar los Classics HD para su PlayStation 3, y no le está yendo nada mal.

En este pack, además de las tres entregas iniciales, tendremos dentro del tercero de ellos, un modo multijugador para 8 contrincantes antes nunca visto en la saga. Un aspecto a destacar es que tendrá soporte 3D y la inclusión de trofeos, cosa que estaba relegada únicamente a la última versión para PS3. El título saldrá el próximo miércoles 6 de junio a un precio cercano a los 40 € que vienen siendo habituales. Disfrutaremos de nuevo con todo el arsenal de armas que nos llevan ofreciendo año tras año estos tipejos tan entrañables como son, el lombax Ratchet y el robot androide Clank.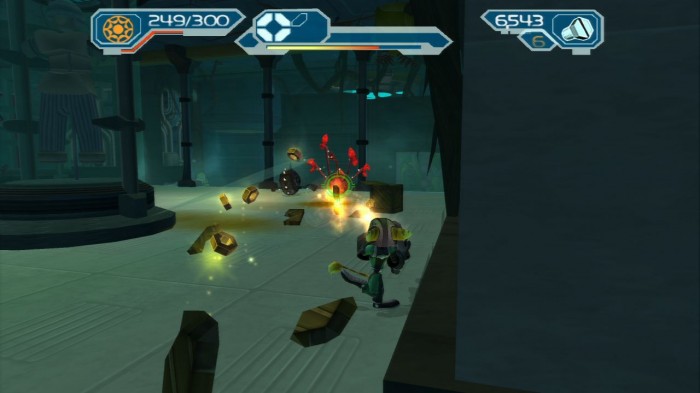 Virtua Fighter 5: Final Showdown (PS Network, Xbox Live)
El director de producciones Yoshihiro Tsuzuku vuelve con una reedición de su título estrenado en 2007, Virtua Fighter 5. En esta ocasión, Final Showdown no se trata de una mera actualización del juego, sino que es un juego totalmente independiente con personajes y modos de combate novedosos. Está prevista su salida a la venta en formato digital el próximo martes 5 de junio a un precio de 12,99 € en PlayStation Network y 1.200 puntos Microsoft en Xbox Live.

Sin embargo, no todo son buenas noticias y estrenos baratos, ya que Sega ha anunciado que pronto, tras la salida del juego, los propietarios deberemos pasar por caja varias veces hasta completar nuestro título de lucha. Los precios variarán entre los 4,49 € por cada pack de objetos y los 12,99 € por cada grupo de 9-10 personajes añadidos. Cada día tenemos más compañías que sacan sus entregas de manera incompleta y nos hacen rascar el bolsillo una y otra vez. Bueno, nos quedamos con que todo esto es por el bien del jugador y de la duración del título que nos presentan.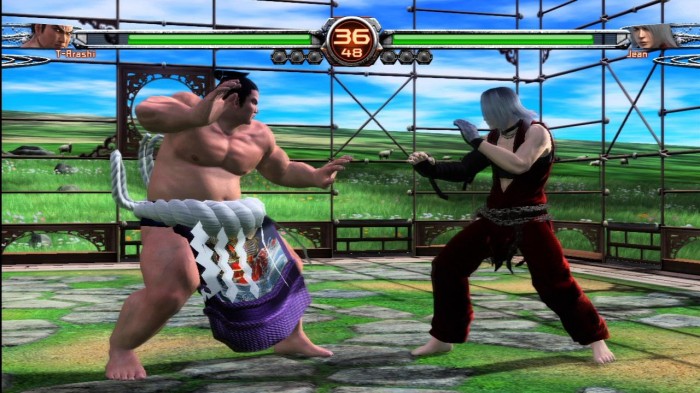 Inversion (PS3, Xbox 360)
La desarrolladora Saber Interactive, nos trae este shooter de jugabilidad novedosa. Apuesta por jugar con la gravedad y promete una serie de experiencias nunca vistas en este tipo de videojuegos. Namco Bandai distribuye el título en Europa para las plataformas PlayStation 3 y Xbox 360, y lo tendremos disponible a partir del 8 de junio a un precio cercano a los 40 € en ambos sistemas.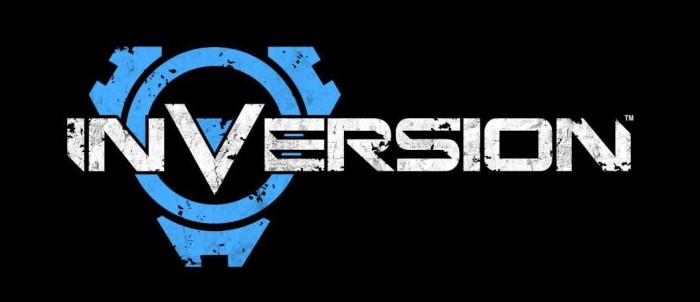 La historia empieza cuando un padre joven y esposo debe defender a su familia de la invasión de unas extrañas criaturas del espacio exterior. Para dificultar la tarea de nuestro protagonista, habrá zonas del mapa en las que la gravedad variará o desaparecerá por completo. Además del modo historia, dispondremos del apartado online con gran variedad de clases de juego; cooperativo, deathmatch, team deathmatch, hourglass, survival mode, gravity slaughter y king of gravity, donde demostraréis a vuestros amigos quien manda en un mundo sometido en el caos más profundo.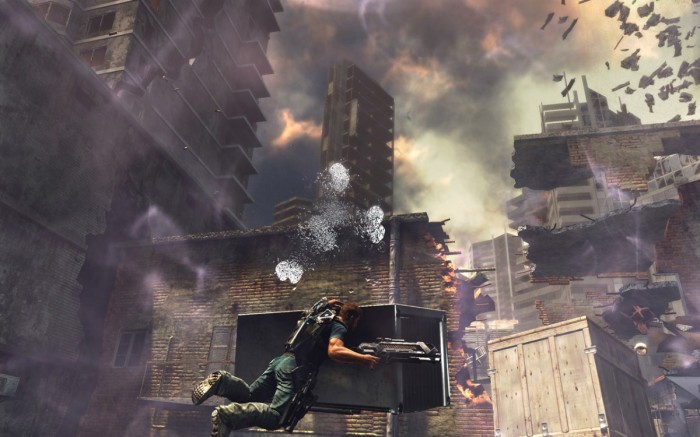 Tour de France 2012 (PS3, Xbox 360)
Llega la época del calor y de las siestas con el Tour de Francia de fondo en el televisor ¿a qué sí? Pues por si nos perdemos el evento en directo, Cyanide y Focus Home Interactive nos traen esta semana el juego basado en la carrera francesa, con todas sus licencias actualizadas. Incluye todos los equipos y ciclistas que participarán este año en el Tour más laureado de todos los tiempos. Su lanzamiento está previsto para el día 8 de junio en Xbox 360 y PS3 a un precio de 49,99 €. Sin embargo hay rumores que auguran un retraso del título hasta finales de mes.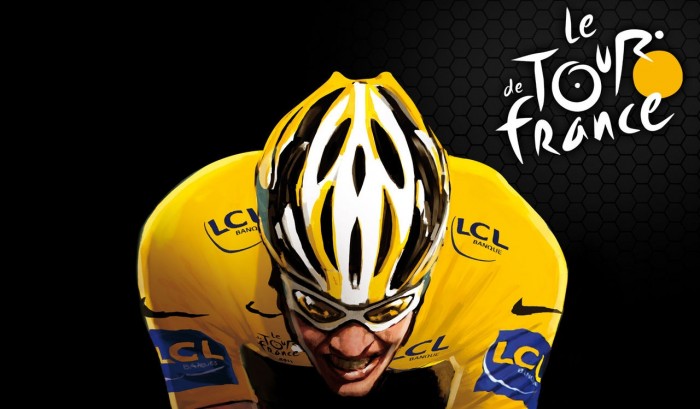 Los creadores de Pro Cycling Manager se atreven ahora con este título del mismo corte, el cual no tiene tantos seguidores a nivel mundial como otros deportes. Podrás jugar metiéndote en la piel de un ciclista profesional y disputar las 21 etapas de la carrera más importante del mundo. La jugabilidad se asemeja bastante a la vida real, donde las escapadas, la adrenalina y la colaboración en equipo para ganar etapas, están a la orden del día. La inteligencia artificial está muy conseguida y responde perfectamente a tus órdenes en todo momento. Esperemos que sea un must have para aquellos que aman este deporte tan minoritario.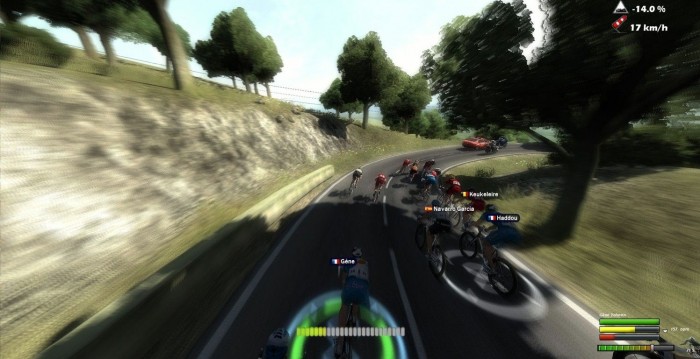 <style type='text/css'>
        #gallery-2 {
            margin: auto;
        }
        #gallery-2 .gallery-item {
            float: left;
            margin-top: 10px;
            text-align: center;
            width: 16%;
        }
        #gallery-2 img {
            border: 2px solid #cfcfcf;
        }
        #gallery-2 .gallery-caption {
            margin-left: 0;
        }
        /* see gallery_shortcode() in wp-includes/media.php */
    </style>
    <div data-carousel-extra='{"blog_id":27,"permalink":"https:\/\/xombitgames.com\/2012\/06\/lanzamientos-junio-semana2","likes_blog_id":40960699}' id='gallery-2' class='gallery galleryid-12064 gallery-columns-6 gallery-size-large'><dl class='gallery-item'>
        <dt class='gallery-icon landscape'>
            <img width="700" height="393" src="https://xombitgames.com/files/2012/06/Virtua-Fighter-5-Showdown-gameplay-1-700x393.jpg" class="attachment-large size-large" alt="Virtua Fighter 5 Showdown (gameplay 1)" srcset="https://xombitgames.com/files/2012/06/Virtua-Fighter-5-Showdown-gameplay-1-700x393.jpg 700w, https://xombitgames.com/files/2012/06/Virtua-Fighter-5-Showdown-gameplay-1-400x225.jpg 400w, https://xombitgames.com/files/2012/06/Virtua-Fighter-5-Showdown-gameplay-1-220x123.jpg 220w, https://xombitgames.com/files/2012/06/Virtua-Fighter-5-Showdown-gameplay-1.jpg 1280w" sizes="(max-width: 700px) 100vw, 700px" data-attachment-id="12113" data-orig-file="https://xombitgames.com/files/2012/06/Virtua-Fighter-5-Showdown-gameplay-1.jpg" data-orig-size="1280,720" data-comments-opened="1" data-image-meta="{&quot;aperture&quot;:&quot;0&quot;,&quot;credit&quot;:&quot;&quot;,&quot;camera&quot;:&quot;&quot;,&quot;caption&quot;:&quot;&quot;,&quot;created_timestamp&quot;:&quot;0&quot;,&quot;copyright&quot;:&quot;&quot;,&quot;focal_length&quot;:&quot;0&quot;,&quot;iso&quot;:&quot;0&quot;,&quot;shutter_speed&quot;:&quot;0&quot;,&quot;title&quot;:&quot;&quot;}" data-image-title="Virtua Fighter 5 Showdown (gameplay 1)" data-image-description="" data-medium-file="https://xombitgames.com/files/2012/06/Virtua-Fighter-5-Showdown-gameplay-1-400x225.jpg" data-large-file="https://xombitgames.com/files/2012/06/Virtua-Fighter-5-Showdown-gameplay-1-700x393.jpg" />
        </dt></dl><dl class='gallery-item'>
        <dt class='gallery-icon landscape'>
            <img width="700" height="393" src="https://xombitgames.com/files/2012/06/Virtua-Fighter-5-Showdown-gameplay-2-700x393.jpg" class="attachment-large size-large" alt="Virtua Fighter 5 Showdown (gameplay 2)" srcset="https://xombitgames.com/files/2012/06/Virtua-Fighter-5-Showdown-gameplay-2-700x393.jpg 700w, https://xombitgames.com/files/2012/06/Virtua-Fighter-5-Showdown-gameplay-2-400x225.jpg 400w, https://xombitgames.com/files/2012/06/Virtua-Fighter-5-Showdown-gameplay-2-220x123.jpg 220w, https://xombitgames.com/files/2012/06/Virtua-Fighter-5-Showdown-gameplay-2.jpg 1280w" sizes="(max-width: 700px) 100vw, 700px" data-attachment-id="12114" data-orig-file="https://xombitgames.com/files/2012/06/Virtua-Fighter-5-Showdown-gameplay-2.jpg" data-orig-size="1280,720" data-comments-opened="1" data-image-meta="{&quot;aperture&quot;:&quot;0&quot;,&quot;credit&quot;:&quot;&quot;,&quot;camera&quot;:&quot;&quot;,&quot;caption&quot;:&quot;&quot;,&quot;created_timestamp&quot;:&quot;0&quot;,&quot;copyright&quot;:&quot;&quot;,&quot;focal_length&quot;:&quot;0&quot;,&quot;iso&quot;:&quot;0&quot;,&quot;shutter_speed&quot;:&quot;0&quot;,&quot;title&quot;:&quot;&quot;}" data-image-title="Virtua Fighter 5 Showdown (gameplay 2)" data-image-description="" data-medium-file="https://xombitgames.com/files/2012/06/Virtua-Fighter-5-Showdown-gameplay-2-400x225.jpg" data-large-file="https://xombitgames.com/files/2012/06/Virtua-Fighter-5-Showdown-gameplay-2-700x393.jpg" />
        </dt></dl><dl class='gallery-item'>
        <dt class='gallery-icon landscape'>
            <img width="700" height="393" src="https://xombitgames.com/files/2012/06/Virtua-Fighter-5-Showdown-gameplay-3-700x393.jpg" class="attachment-large size-large" alt="Virtua Fighter 5 Showdown (gameplay 3)" srcset="https://xombitgames.com/files/2012/06/Virtua-Fighter-5-Showdown-gameplay-3-700x393.jpg 700w, https://xombitgames.com/files/2012/06/Virtua-Fighter-5-Showdown-gameplay-3-400x225.jpg 400w, https://xombitgames.com/files/2012/06/Virtua-Fighter-5-Showdown-gameplay-3-220x123.jpg 220w, https://xombitgames.com/files/2012/06/Virtua-Fighter-5-Showdown-gameplay-3.jpg 1280w" sizes="(max-width: 700px) 100vw, 700px" data-attachment-id="12115" data-orig-file="https://xombitgames.com/files/2012/06/Virtua-Fighter-5-Showdown-gameplay-3.jpg" data-orig-size="1280,720" data-comments-opened="1" data-image-meta="{&quot;aperture&quot;:&quot;0&quot;,&quot;credit&quot;:&quot;&quot;,&quot;camera&quot;:&quot;&quot;,&quot;caption&quot;:&quot;&quot;,&quot;created_timestamp&quot;:&quot;0&quot;,&quot;copyright&quot;:&quot;&quot;,&quot;focal_length&quot;:&quot;0&quot;,&quot;iso&quot;:&quot;0&quot;,&quot;shutter_speed&quot;:&quot;0&quot;,&quot;title&quot;:&quot;&quot;}" data-image-title="Virtua Fighter 5 Showdown (gameplay 3)" data-image-description="" data-medium-file="https://xombitgames.com/files/2012/06/Virtua-Fighter-5-Showdown-gameplay-3-400x225.jpg" data-large-file="https://xombitgames.com/files/2012/06/Virtua-Fighter-5-Showdown-gameplay-3-700x393.jpg" />
        </dt></dl><dl class='gallery-item'>
        <dt class='gallery-icon landscape'>
            <img width="700" height="393" src="https://xombitgames.com/files/2012/06/Virtua-Fighter-5-Showdown-gameplay-4-700x393.jpg" class="attachment-large size-large" alt="Virtua Fighter 5 Showdown (gameplay 4)" srcset="https://xombitgames.com/files/2012/06/Virtua-Fighter-5-Showdown-gameplay-4-700x393.jpg 700w, https://xombitgames.com/files/2012/06/Virtua-Fighter-5-Showdown-gameplay-4-400x225.jpg 400w, https://xombitgames.com/files/2012/06/Virtua-Fighter-5-Showdown-gameplay-4-220x123.jpg 220w, https://xombitgames.com/files/2012/06/Virtua-Fighter-5-Showdown-gameplay-4.jpg 1280w" sizes="(max-width: 700px) 100vw, 700px" data-attachment-id="12116" data-orig-file="https://xombitgames.com/files/2012/06/Virtua-Fighter-5-Showdown-gameplay-4.jpg" data-orig-size="1280,720" data-comments-opened="1" data-image-meta="{&quot;aperture&quot;:&quot;0&quot;,&quot;credit&quot;:&quot;&quot;,&quot;camera&quot;:&quot;&quot;,&quot;caption&quot;:&quot;&quot;,&quot;created_timestamp&quot;:&quot;0&quot;,&quot;copyright&quot;:&quot;&quot;,&quot;focal_length&quot;:&quot;0&quot;,&quot;iso&quot;:&quot;0&quot;,&quot;shutter_speed&quot;:&quot;0&quot;,&quot;title&quot;:&quot;&quot;}" data-image-title="Virtua Fighter 5 Showdown (gameplay 4)" data-image-description="" data-medium-file="https://xombitgames.com/files/2012/06/Virtua-Fighter-5-Showdown-gameplay-4-400x225.jpg" data-large-file="https://xombitgames.com/files/2012/06/Virtua-Fighter-5-Showdown-gameplay-4-700x393.jpg" />
        </dt></dl><dl class='gallery-item'>
        <dt class='gallery-icon landscape'>
            <img width="700" height="393" src="https://xombitgames.com/files/2012/06/Virtua-Fighter-5-Showdown-gameplay-5-700x393.jpg" class="attachment-large size-large" alt="Virtua Fighter 5 Showdown (gameplay 5)" srcset="https://xombitgames.com/files/2012/06/Virtua-Fighter-5-Showdown-gameplay-5-700x393.jpg 700w, https://xombitgames.com/files/2012/06/Virtua-Fighter-5-Showdown-gameplay-5-400x225.jpg 400w, https://xombitgames.com/files/2012/06/Virtua-Fighter-5-Showdown-gameplay-5-220x123.jpg 220w, https://xombitgames.com/files/2012/06/Virtua-Fighter-5-Showdown-gameplay-5.jpg 1280w" sizes="(max-width: 700px) 100vw, 700px" data-attachment-id="12117" data-orig-file="https://xombitgames.com/files/2012/06/Virtua-Fighter-5-Showdown-gameplay-5.jpg" data-orig-size="1280,720" data-comments-opened="1" data-image-meta="{&quot;aperture&quot;:&quot;0&quot;,&quot;credit&quot;:&quot;&quot;,&quot;camera&quot;:&quot;&quot;,&quot;caption&quot;:&quot;&quot;,&quot;created_timestamp&quot;:&quot;0&quot;,&quot;copyright&quot;:&quot;&quot;,&quot;focal_length&quot;:&quot;0&quot;,&quot;iso&quot;:&quot;0&quot;,&quot;shutter_speed&quot;:&quot;0&quot;,&quot;title&quot;:&quot;&quot;}" data-image-title="Virtua Fighter 5 Showdown (gameplay 5)" data-image-description="" data-medium-file="https://xombitgames.com/files/2012/06/Virtua-Fighter-5-Showdown-gameplay-5-400x225.jpg" data-large-file="https://xombitgames.com/files/2012/06/Virtua-Fighter-5-Showdown-gameplay-5-700x393.jpg" />
        </dt></dl><dl class='gallery-item'>
        <dt class='gallery-icon landscape'>
            <img width="700" height="167" src="https://xombitgames.com/files/2012/06/Virtua-Fighter-5-Showdown-portada-700x167.jpg" class="attachment-large size-large" alt="Virtua Fighter 5 Showdown (portada)" srcset="https://xombitgames.com/files/2012/06/Virtua-Fighter-5-Showdown-portada-700x167.jpg 700w, https://xombitgames.com/files/2012/06/Virtua-Fighter-5-Showdown-portada-400x95.jpg 400w, https://xombitgames.com/files/2012/06/Virtua-Fighter-5-Showdown-portada-220x52.jpg 220w, https://xombitgames.com/files/2012/06/Virtua-Fighter-5-Showdown-portada.jpg 1280w" sizes="(max-width: 700px) 100vw, 700px" data-attachment-id="12118" data-orig-file="https://xombitgames.com/files/2012/06/Virtua-Fighter-5-Showdown-portada.jpg" data-orig-size="1280,307" data-comments-opened="1" data-image-meta="{&quot;aperture&quot;:&quot;0&quot;,&quot;credit&quot;:&quot;&quot;,&quot;camera&quot;:&quot;&quot;,&quot;caption&quot;:&quot;&quot;,&quot;created_timestamp&quot;:&quot;0&quot;,&quot;copyright&quot;:&quot;&quot;,&quot;focal_length&quot;:&quot;0&quot;,&quot;iso&quot;:&quot;0&quot;,&quot;shutter_speed&quot;:&quot;0&quot;,&quot;title&quot;:&quot;&quot;}" data-image-title="Virtua Fighter 5 Showdown (portada)" data-image-description="" data-medium-file="https://xombitgames.com/files/2012/06/Virtua-Fighter-5-Showdown-portada-400x95.jpg" data-large-file="https://xombitgames.com/files/2012/06/Virtua-Fighter-5-Showdown-portada-700x167.jpg" />
        </dt></dl><br style="clear: both" /><dl class='gallery-item'>
        <dt class='gallery-icon landscape'>
            <img width="700" height="359" src="https://xombitgames.com/files/2012/06/Tour-de-Francia-2012-gameplay-700x359.jpg" class="attachment-large size-large" alt="Tour de Francia 2012 (gameplay)" srcset="https://xombitgames.com/files/2012/06/Tour-de-Francia-2012-gameplay-700x359.jpg 700w, https://xombitgames.com/files/2012/06/Tour-de-Francia-2012-gameplay-400x205.jpg 400w, https://xombitgames.com/files/2012/06/Tour-de-Francia-2012-gameplay-220x113.jpg 220w, https://xombitgames.com/files/2012/06/Tour-de-Francia-2012-gameplay.jpg 1497w" sizes="(max-width: 700px) 100vw, 700px" data-attachment-id="12119" data-orig-file="https://xombitgames.com/files/2012/06/Tour-de-Francia-2012-gameplay.jpg" data-orig-size="1497,769" data-comments-opened="1" data-image-meta="{&quot;aperture&quot;:&quot;0&quot;,&quot;credit&quot;:&quot;&quot;,&quot;camera&quot;:&quot;&quot;,&quot;caption&quot;:&quot;&quot;,&quot;created_timestamp&quot;:&quot;0&quot;,&quot;copyright&quot;:&quot;&quot;,&quot;focal_length&quot;:&quot;0&quot;,&quot;iso&quot;:&quot;0&quot;,&quot;shutter_speed&quot;:&quot;0&quot;,&quot;title&quot;:&quot;&quot;}" data-image-title="Tour de Francia 2012 (gameplay)" data-image-description="" data-medium-file="https://xombitgames.com/files/2012/06/Tour-de-Francia-2012-gameplay-400x205.jpg" data-large-file="https://xombitgames.com/files/2012/06/Tour-de-Francia-2012-gameplay-700x359.jpg" />
        </dt></dl><dl class='gallery-item'>
        <dt class='gallery-icon landscape'>
            <img width="700" height="393" src="https://xombitgames.com/files/2012/06/Tour-de-Francia-2012-imagen-2-700x393.jpg" class="attachment-large size-large" alt="Tour de Francia 2012 (imagen 2)" srcset="https://xombitgames.com/files/2012/06/Tour-de-Francia-2012-imagen-2-700x393.jpg 700w, https://xombitgames.com/files/2012/06/Tour-de-Francia-2012-imagen-2-400x225.jpg 400w, https://xombitgames.com/files/2012/06/Tour-de-Francia-2012-imagen-2-220x123.jpg 220w" sizes="(max-width: 700px) 100vw, 700px" data-attachment-id="12120" data-orig-file="https://xombitgames.com/files/2012/06/Tour-de-Francia-2012-imagen-2.jpg" data-orig-size="1920,1080" data-comments-opened="1" data-image-meta="{&quot;aperture&quot;:&quot;0&quot;,&quot;credit&quot;:&quot;&quot;,&quot;camera&quot;:&quot;&quot;,&quot;caption&quot;:&quot;&quot;,&quot;created_timestamp&quot;:&quot;0&quot;,&quot;copyright&quot;:&quot;&quot;,&quot;focal_length&quot;:&quot;0&quot;,&quot;iso&quot;:&quot;0&quot;,&quot;shutter_speed&quot;:&quot;0&quot;,&quot;title&quot;:&quot;&quot;}" data-image-title="Tour de Francia 2012 (imagen 2)" data-image-description="" data-medium-file="https://xombitgames.com/files/2012/06/Tour-de-Francia-2012-imagen-2-400x225.jpg" data-large-file="https://xombitgames.com/files/2012/06/Tour-de-Francia-2012-imagen-2-700x393.jpg" />
        </dt></dl><dl class='gallery-item'>
        <dt class='gallery-icon landscape'>
            <img width="700" height="431" src="https://xombitgames.com/files/2012/06/Tour-de-Francia-2012-imagen-3-700x431.jpg" class="attachment-large size-large" alt="Tour de Francia 2012 (imagen 3)" srcset="https://xombitgames.com/files/2012/06/Tour-de-Francia-2012-imagen-3-700x431.jpg 700w, https://xombitgames.com/files/2012/06/Tour-de-Francia-2012-imagen-3-400x246.jpg 400w, https://xombitgames.com/files/2012/06/Tour-de-Francia-2012-imagen-3-220x135.jpg 220w, https://xombitgames.com/files/2012/06/Tour-de-Francia-2012-imagen-3.jpg 1169w" sizes="(max-width: 700px) 100vw, 700px" data-attachment-id="12121" data-orig-file="https://xombitgames.com/files/2012/06/Tour-de-Francia-2012-imagen-3.jpg" data-orig-size="1169,720" data-comments-opened="1" data-image-meta="{&quot;aperture&quot;:&quot;0&quot;,&quot;credit&quot;:&quot;&quot;,&quot;camera&quot;:&quot;&quot;,&quot;caption&quot;:&quot;&quot;,&quot;created_timestamp&quot;:&quot;0&quot;,&quot;copyright&quot;:&quot;&quot;,&quot;focal_length&quot;:&quot;0&quot;,&quot;iso&quot;:&quot;0&quot;,&quot;shutter_speed&quot;:&quot;0&quot;,&quot;title&quot;:&quot;&quot;}" data-image-title="Tour de Francia 2012 (imagen 3)" data-image-description="" data-medium-file="https://xombitgames.com/files/2012/06/Tour-de-Francia-2012-imagen-3-400x246.jpg" data-large-file="https://xombitgames.com/files/2012/06/Tour-de-Francia-2012-imagen-3-700x431.jpg" />
        </dt></dl><dl class='gallery-item'>
        <dt class='gallery-icon landscape'>
            <img width="700" height="393" src="https://xombitgames.com/files/2012/06/Tour-de-Francia-2012-imagen-4-700x393.jpg" class="attachment-large size-large" alt="Tour de Francia 2012 (imagen 4)" srcset="https://xombitgames.com/files/2012/06/Tour-de-Francia-2012-imagen-4-700x393.jpg 700w, https://xombitgames.com/files/2012/06/Tour-de-Francia-2012-imagen-4-400x225.jpg 400w, https://xombitgames.com/files/2012/06/Tour-de-Francia-2012-imagen-4-220x123.jpg 220w, https://xombitgames.com/files/2012/06/Tour-de-Francia-2012-imagen-4.jpg 1280w" sizes="(max-width: 700px) 100vw, 700px" data-attachment-id="12122" data-orig-file="https://xombitgames.com/files/2012/06/Tour-de-Francia-2012-imagen-4.jpg" data-orig-size="1280,720" data-comments-opened="1" data-image-meta="{&quot;aperture&quot;:&quot;0&quot;,&quot;credit&quot;:&quot;&quot;,&quot;camera&quot;:&quot;&quot;,&quot;caption&quot;:&quot;&quot;,&quot;created_timestamp&quot;:&quot;0&quot;,&quot;copyright&quot;:&quot;&quot;,&quot;focal_length&quot;:&quot;0&quot;,&quot;iso&quot;:&quot;0&quot;,&quot;shutter_speed&quot;:&quot;0&quot;,&quot;title&quot;:&quot;&quot;}" data-image-title="Tour de Francia 2012 (imagen 4)" data-image-description="" data-medium-file="https://xombitgames.com/files/2012/06/Tour-de-Francia-2012-imagen-4-400x225.jpg" data-large-file="https://xombitgames.com/files/2012/06/Tour-de-Francia-2012-imagen-4-700x393.jpg" />
        </dt></dl><dl class='gallery-item'>
        <dt class='gallery-icon landscape'>
            <img width="700" height="393" src="https://xombitgames.com/files/2012/06/Tour-de-Francia-2012-imagen-700x393.jpg" class="attachment-large size-large" alt="Tour de Francia 2012 (imagen 1)" srcset="https://xombitgames.com/files/2012/06/Tour-de-Francia-2012-imagen-700x393.jpg 700w, https://xombitgames.com/files/2012/06/Tour-de-Francia-2012-imagen-400x225.jpg 400w, https://xombitgames.com/files/2012/06/Tour-de-Francia-2012-imagen-220x123.jpg 220w" sizes="(max-width: 700px) 100vw, 700px" data-attachment-id="12123" data-orig-file="https://xombitgames.com/files/2012/06/Tour-de-Francia-2012-imagen.jpg" data-orig-size="1920,1080" data-comments-opened="1" data-image-meta="{&quot;aperture&quot;:&quot;0&quot;,&quot;credit&quot;:&quot;&quot;,&quot;camera&quot;:&quot;&quot;,&quot;caption&quot;:&quot;&quot;,&quot;created_timestamp&quot;:&quot;0&quot;,&quot;copyright&quot;:&quot;&quot;,&quot;focal_length&quot;:&quot;0&quot;,&quot;iso&quot;:&quot;0&quot;,&quot;shutter_speed&quot;:&quot;0&quot;,&quot;title&quot;:&quot;&quot;}" data-image-title="Tour de Francia 2012 (imagen)" data-image-description="" data-medium-file="https://xombitgames.com/files/2012/06/Tour-de-Francia-2012-imagen-400x225.jpg" data-large-file="https://xombitgames.com/files/2012/06/Tour-de-Francia-2012-imagen-700x393.jpg" />
        </dt></dl><dl class='gallery-item'>
        <dt class='gallery-icon landscape'>
            <img width="700" height="409" src="https://xombitgames.com/files/2012/06/Tour-de-Francia-2012-inicio-700x409.jpg" class="attachment-large size-large" alt="Tour de Francia 2012 (portada)" srcset="https://xombitgames.com/files/2012/06/Tour-de-Francia-2012-inicio-700x409.jpg 700w, https://xombitgames.com/files/2012/06/Tour-de-Francia-2012-inicio-400x234.jpg 400w, https://xombitgames.com/files/2012/06/Tour-de-Francia-2012-inicio-220x128.jpg 220w, https://xombitgames.com/files/2012/06/Tour-de-Francia-2012-inicio.jpg 1280w" sizes="(max-width: 700px) 100vw, 700px" data-attachment-id="12124" data-orig-file="https://xombitgames.com/files/2012/06/Tour-de-Francia-2012-inicio.jpg" data-orig-size="1280,749" data-comments-opened="1" data-image-meta="{&quot;aperture&quot;:&quot;0&quot;,&quot;credit&quot;:&quot;&quot;,&quot;camera&quot;:&quot;&quot;,&quot;caption&quot;:&quot;&quot;,&quot;created_timestamp&quot;:&quot;0&quot;,&quot;copyright&quot;:&quot;&quot;,&quot;focal_length&quot;:&quot;0&quot;,&quot;iso&quot;:&quot;0&quot;,&quot;shutter_speed&quot;:&quot;0&quot;,&quot;title&quot;:&quot;&quot;}" data-image-title="Tour de Francia 2012 (inicio)" data-image-description="" data-medium-file="https://xombitgames.com/files/2012/06/Tour-de-Francia-2012-inicio-400x234.jpg" data-large-file="https://xombitgames.com/files/2012/06/Tour-de-Francia-2012-inicio-700x409.jpg" />
        </dt></dl><br style="clear: both" /><dl class='gallery-item'>
        <dt class='gallery-icon landscape'>
            <img width="700" height="428" src="https://xombitgames.com/files/2012/06/Ratchet-bazooka-700x428.jpg" class="attachment-large size-large" alt="Bazooka" srcset="https://xombitgames.com/files/2012/06/Ratchet-bazooka-700x428.jpg 700w, https://xombitgames.com/files/2012/06/Ratchet-bazooka-400x245.jpg 400w, https://xombitgames.com/files/2012/06/Ratchet-bazooka-220x134.jpg 220w, https://xombitgames.com/files/2012/06/Ratchet-bazooka.jpg 1280w" sizes="(max-width: 700px) 100vw, 700px" data-attachment-id="12125" data-orig-file="https://xombitgames.com/files/2012/06/Ratchet-bazooka.jpg" data-orig-size="1280,784" data-comments-opened="1" data-image-meta="{&quot;aperture&quot;:&quot;0&quot;,&quot;credit&quot;:&quot;&quot;,&quot;camera&quot;:&quot;&quot;,&quot;caption&quot;:&quot;&quot;,&quot;created_timestamp&quot;:&quot;0&quot;,&quot;copyright&quot;:&quot;&quot;,&quot;focal_length&quot;:&quot;0&quot;,&quot;iso&quot;:&quot;0&quot;,&quot;shutter_speed&quot;:&quot;0&quot;,&quot;title&quot;:&quot;&quot;}" data-image-title="Ratchet bazooka" data-image-description="" data-medium-file="https://xombitgames.com/files/2012/06/Ratchet-bazooka-400x245.jpg" data-large-file="https://xombitgames.com/files/2012/06/Ratchet-bazooka-700x428.jpg" />
        </dt></dl><dl class='gallery-item'>
        <dt class='gallery-icon portrait'>
            <img width="700" height="803" src="https://xombitgames.com/files/2012/06/Ratchet-Clank-Trilogy-HD-carátula-700x803.jpg" class="attachment-large size-large" alt="Ratchet Clank Trilogy HD (carátula del juego)" srcset="https://xombitgames.com/files/2012/06/Ratchet-Clank-Trilogy-HD-carátula-700x803.jpg 700w, https://xombitgames.com/files/2012/06/Ratchet-Clank-Trilogy-HD-carátula-400x459.jpg 400w, https://xombitgames.com/files/2012/06/Ratchet-Clank-Trilogy-HD-carátula-143x165.jpg 143w, https://xombitgames.com/files/2012/06/Ratchet-Clank-Trilogy-HD-carátula.jpg 1130w" sizes="(max-width: 700px) 100vw, 700px" data-attachment-id="12126" data-orig-file="https://xombitgames.com/files/2012/06/Ratchet-Clank-Trilogy-HD-carátula.jpg" data-orig-size="1130,1297" data-comments-opened="1" data-image-meta="{&quot;aperture&quot;:&quot;0&quot;,&quot;credit&quot;:&quot;&quot;,&quot;camera&quot;:&quot;&quot;,&quot;caption&quot;:&quot;&quot;,&quot;created_timestamp&quot;:&quot;0&quot;,&quot;copyright&quot;:&quot;&quot;,&quot;focal_length&quot;:&quot;0&quot;,&quot;iso&quot;:&quot;0&quot;,&quot;shutter_speed&quot;:&quot;0&quot;,&quot;title&quot;:&quot;&quot;}" data-image-title="Ratchet Clank Trilogy HD (carátula)" data-image-description="" data-medium-file="https://xombitgames.com/files/2012/06/Ratchet-Clank-Trilogy-HD-carátula-400x459.jpg" data-large-file="https://xombitgames.com/files/2012/06/Ratchet-Clank-Trilogy-HD-carátula-700x803.jpg" />
        </dt></dl><dl class='gallery-item'>
        <dt class='gallery-icon landscape'>
            <img width="700" height="393" src="https://xombitgames.com/files/2012/06/Ratchet-Clank-Trilogy-HD-gameplay-1-700x393.jpg" class="attachment-large size-large" alt="Ratchet Clank Trilogy HD (gameplay 1)" srcset="https://xombitgames.com/files/2012/06/Ratchet-Clank-Trilogy-HD-gameplay-1-700x393.jpg 700w, https://xombitgames.com/files/2012/06/Ratchet-Clank-Trilogy-HD-gameplay-1-400x225.jpg 400w, https://xombitgames.com/files/2012/06/Ratchet-Clank-Trilogy-HD-gameplay-1-220x123.jpg 220w, https://xombitgames.com/files/2012/06/Ratchet-Clank-Trilogy-HD-gameplay-1.jpg 1280w" sizes="(max-width: 700px) 100vw, 700px" data-attachment-id="12127" data-orig-file="https://xombitgames.com/files/2012/06/Ratchet-Clank-Trilogy-HD-gameplay-1.jpg" data-orig-size="1280,720" data-comments-opened="1" data-image-meta="{&quot;aperture&quot;:&quot;0&quot;,&quot;credit&quot;:&quot;&quot;,&quot;camera&quot;:&quot;&quot;,&quot;caption&quot;:&quot;&quot;,&quot;created_timestamp&quot;:&quot;0&quot;,&quot;copyright&quot;:&quot;&quot;,&quot;focal_length&quot;:&quot;0&quot;,&quot;iso&quot;:&quot;0&quot;,&quot;shutter_speed&quot;:&quot;0&quot;,&quot;title&quot;:&quot;&quot;}" data-image-title="Ratchet Clank Trilogy HD (gameplay 1)" data-image-description="" data-medium-file="https://xombitgames.com/files/2012/06/Ratchet-Clank-Trilogy-HD-gameplay-1-400x225.jpg" data-large-file="https://xombitgames.com/files/2012/06/Ratchet-Clank-Trilogy-HD-gameplay-1-700x393.jpg" />
        </dt></dl><dl class='gallery-item'>
        <dt class='gallery-icon landscape'>
            <img width="700" height="382" src="https://xombitgames.com/files/2012/06/Ratchet-Clank-Trilogy-HD-gameplay-2-700x382.jpg" class="attachment-large size-large" alt="Ratchet Clank Trilogy HD (gameplay 2)" srcset="https://xombitgames.com/files/2012/06/Ratchet-Clank-Trilogy-HD-gameplay-2-700x382.jpg 700w, https://xombitgames.com/files/2012/06/Ratchet-Clank-Trilogy-HD-gameplay-2-400x218.jpg 400w, https://xombitgames.com/files/2012/06/Ratchet-Clank-Trilogy-HD-gameplay-2-220x120.jpg 220w, https://xombitgames.com/files/2012/06/Ratchet-Clank-Trilogy-HD-gameplay-2.jpg 1278w" sizes="(max-width: 700px) 100vw, 700px" data-attachment-id="12128" data-orig-file="https://xombitgames.com/files/2012/06/Ratchet-Clank-Trilogy-HD-gameplay-2.jpg" data-orig-size="1278,699" data-comments-opened="1" data-image-meta="{&quot;aperture&quot;:&quot;0&quot;,&quot;credit&quot;:&quot;&quot;,&quot;camera&quot;:&quot;&quot;,&quot;caption&quot;:&quot;&quot;,&quot;created_timestamp&quot;:&quot;0&quot;,&quot;copyright&quot;:&quot;&quot;,&quot;focal_length&quot;:&quot;0&quot;,&quot;iso&quot;:&quot;0&quot;,&quot;shutter_speed&quot;:&quot;0&quot;,&quot;title&quot;:&quot;&quot;}" data-image-title="Ratchet Clank Trilogy HD (gameplay 2)" data-image-description="" data-medium-file="https://xombitgames.com/files/2012/06/Ratchet-Clank-Trilogy-HD-gameplay-2-400x218.jpg" data-large-file="https://xombitgames.com/files/2012/06/Ratchet-Clank-Trilogy-HD-gameplay-2-700x382.jpg" />
        </dt></dl><dl class='gallery-item'>
        <dt class='gallery-icon landscape'>
            <img width="700" height="393" src="https://xombitgames.com/files/2012/06/Ratchet-Clank-Trilogy-HD-gameplay-3-700x393.jpg" class="attachment-large size-large" alt="Ratchet Clank Trilogy HD (gameplay 3)" srcset="https://xombitgames.com/files/2012/06/Ratchet-Clank-Trilogy-HD-gameplay-3-700x393.jpg 700w, https://xombitgames.com/files/2012/06/Ratchet-Clank-Trilogy-HD-gameplay-3-400x225.jpg 400w, https://xombitgames.com/files/2012/06/Ratchet-Clank-Trilogy-HD-gameplay-3-220x123.jpg 220w, https://xombitgames.com/files/2012/06/Ratchet-Clank-Trilogy-HD-gameplay-3.jpg 1280w" sizes="(max-width: 700px) 100vw, 700px" data-attachment-id="12129" data-orig-file="https://xombitgames.com/files/2012/06/Ratchet-Clank-Trilogy-HD-gameplay-3.jpg" data-orig-size="1280,720" data-comments-opened="1" data-image-meta="{&quot;aperture&quot;:&quot;0&quot;,&quot;credit&quot;:&quot;&quot;,&quot;camera&quot;:&quot;&quot;,&quot;caption&quot;:&quot;&quot;,&quot;created_timestamp&quot;:&quot;0&quot;,&quot;copyright&quot;:&quot;&quot;,&quot;focal_length&quot;:&quot;0&quot;,&quot;iso&quot;:&quot;0&quot;,&quot;shutter_speed&quot;:&quot;0&quot;,&quot;title&quot;:&quot;&quot;}" data-image-title="Ratchet Clank Trilogy HD (gameplay 3)" data-image-description="" data-medium-file="https://xombitgames.com/files/2012/06/Ratchet-Clank-Trilogy-HD-gameplay-3-400x225.jpg" data-large-file="https://xombitgames.com/files/2012/06/Ratchet-Clank-Trilogy-HD-gameplay-3-700x393.jpg" />
        </dt></dl><dl class='gallery-item'>
        <dt class='gallery-icon landscape'>
            <img width="700" height="211" src="https://xombitgames.com/files/2012/06/Ratchet-Clank-Trilogy-HD-portada-700x211.jpg" class="attachment-large size-large" alt="Ratchet Clank Trilogy HD (inicio)" srcset="https://xombitgames.com/files/2012/06/Ratchet-Clank-Trilogy-HD-portada-700x211.jpg 700w, https://xombitgames.com/files/2012/06/Ratchet-Clank-Trilogy-HD-portada-400x120.jpg 400w, https://xombitgames.com/files/2012/06/Ratchet-Clank-Trilogy-HD-portada-220x66.jpg 220w, https://xombitgames.com/files/2012/06/Ratchet-Clank-Trilogy-HD-portada.jpg 1128w" sizes="(max-width: 700px) 100vw, 700px" data-attachment-id="12130" data-orig-file="https://xombitgames.com/files/2012/06/Ratchet-Clank-Trilogy-HD-portada.jpg" data-orig-size="1128,341" data-comments-opened="1" data-image-meta="{&quot;aperture&quot;:&quot;0&quot;,&quot;credit&quot;:&quot;&quot;,&quot;camera&quot;:&quot;&quot;,&quot;caption&quot;:&quot;&quot;,&quot;created_timestamp&quot;:&quot;0&quot;,&quot;copyright&quot;:&quot;&quot;,&quot;focal_length&quot;:&quot;0&quot;,&quot;iso&quot;:&quot;0&quot;,&quot;shutter_speed&quot;:&quot;0&quot;,&quot;title&quot;:&quot;&quot;}" data-image-title="Ratchet Clank Trilogy HD (portada)" data-image-description="" data-medium-file="https://xombitgames.com/files/2012/06/Ratchet-Clank-Trilogy-HD-portada-400x120.jpg" data-large-file="https://xombitgames.com/files/2012/06/Ratchet-Clank-Trilogy-HD-portada-700x211.jpg" />
        </dt></dl><br style="clear: both" /><dl class='gallery-item'>
        <dt class='gallery-icon landscape'>
            <img width="700" height="437" src="https://xombitgames.com/files/2012/06/Inversion-gameplay-1-700x437.jpg" class="attachment-large size-large" alt="Inversion (gameplay 1)" srcset="https://xombitgames.com/files/2012/06/Inversion-gameplay-1-700x437.jpg 700w, https://xombitgames.com/files/2012/06/Inversion-gameplay-1-400x250.jpg 400w, https://xombitgames.com/files/2012/06/Inversion-gameplay-1-220x137.jpg 220w, https://xombitgames.com/files/2012/06/Inversion-gameplay-1.jpg 1200w" sizes="(max-width: 700px) 100vw, 700px" data-attachment-id="12131" data-orig-file="https://xombitgames.com/files/2012/06/Inversion-gameplay-1.jpg" data-orig-size="1200,750" data-comments-opened="1" data-image-meta="{&quot;aperture&quot;:&quot;0&quot;,&quot;credit&quot;:&quot;&quot;,&quot;camera&quot;:&quot;&quot;,&quot;caption&quot;:&quot;&quot;,&quot;created_timestamp&quot;:&quot;0&quot;,&quot;copyright&quot;:&quot;&quot;,&quot;focal_length&quot;:&quot;0&quot;,&quot;iso&quot;:&quot;0&quot;,&quot;shutter_speed&quot;:&quot;0&quot;,&quot;title&quot;:&quot;&quot;}" data-image-title="Inversion (gameplay 1)" data-image-description="" data-medium-file="https://xombitgames.com/files/2012/06/Inversion-gameplay-1-400x250.jpg" data-large-file="https://xombitgames.com/files/2012/06/Inversion-gameplay-1-700x437.jpg" />
        </dt></dl><dl class='gallery-item'>
        <dt class='gallery-icon landscape'>
            <img width="700" height="393" src="https://xombitgames.com/files/2012/06/Inversion-gameplay-2-700x393.jpg" class="attachment-large size-large" alt="Inversion (gameplay 2)" srcset="https://xombitgames.com/files/2012/06/Inversion-gameplay-2-700x393.jpg 700w, https://xombitgames.com/files/2012/06/Inversion-gameplay-2-400x225.jpg 400w, https://xombitgames.com/files/2012/06/Inversion-gameplay-2-220x123.jpg 220w, https://xombitgames.com/files/2012/06/Inversion-gameplay-2.jpg 1600w" sizes="(max-width: 700px) 100vw, 700px" data-attachment-id="12132" data-orig-file="https://xombitgames.com/files/2012/06/Inversion-gameplay-2.jpg" data-orig-size="1600,900" data-comments-opened="1" data-image-meta="{&quot;aperture&quot;:&quot;0&quot;,&quot;credit&quot;:&quot;&quot;,&quot;camera&quot;:&quot;&quot;,&quot;caption&quot;:&quot;&quot;,&quot;created_timestamp&quot;:&quot;0&quot;,&quot;copyright&quot;:&quot;&quot;,&quot;focal_length&quot;:&quot;0&quot;,&quot;iso&quot;:&quot;0&quot;,&quot;shutter_speed&quot;:&quot;0&quot;,&quot;title&quot;:&quot;&quot;}" data-image-title="Inversion (gameplay 2)" data-image-description="" data-medium-file="https://xombitgames.com/files/2012/06/Inversion-gameplay-2-400x225.jpg" data-large-file="https://xombitgames.com/files/2012/06/Inversion-gameplay-2-700x393.jpg" />
        </dt></dl><dl class='gallery-item'>
        <dt class='gallery-icon landscape'>
            <img width="700" height="437" src="https://xombitgames.com/files/2012/06/Inversion-gameplay-3-700x437.jpg" class="attachment-large size-large" alt="Inversion (gameplay 3)" srcset="https://xombitgames.com/files/2012/06/Inversion-gameplay-3-700x437.jpg 700w, https://xombitgames.com/files/2012/06/Inversion-gameplay-3-400x250.jpg 400w, https://xombitgames.com/files/2012/06/Inversion-gameplay-3-220x137.jpg 220w, https://xombitgames.com/files/2012/06/Inversion-gameplay-3.jpg 1200w" sizes="(max-width: 700px) 100vw, 700px" data-attachment-id="12133" data-orig-file="https://xombitgames.com/files/2012/06/Inversion-gameplay-3.jpg" data-orig-size="1200,750" data-comments-opened="1" data-image-meta="{&quot;aperture&quot;:&quot;0&quot;,&quot;credit&quot;:&quot;&quot;,&quot;camera&quot;:&quot;&quot;,&quot;caption&quot;:&quot;&quot;,&quot;created_timestamp&quot;:&quot;0&quot;,&quot;copyright&quot;:&quot;&quot;,&quot;focal_length&quot;:&quot;0&quot;,&quot;iso&quot;:&quot;0&quot;,&quot;shutter_speed&quot;:&quot;0&quot;,&quot;title&quot;:&quot;&quot;}" data-image-title="Inversion (gameplay 3)" data-image-description="" data-medium-file="https://xombitgames.com/files/2012/06/Inversion-gameplay-3-400x250.jpg" data-large-file="https://xombitgames.com/files/2012/06/Inversion-gameplay-3-700x437.jpg" />
        </dt></dl><dl class='gallery-item'>
        <dt class='gallery-icon landscape'>
            <img width="700" height="393" src="https://xombitgames.com/files/2012/06/Inversion-gameplay-4-700x393.jpg" class="attachment-large size-large" alt="Inversion (gameplay 4)" srcset="https://xombitgames.com/files/2012/06/Inversion-gameplay-4-700x393.jpg 700w, https://xombitgames.com/files/2012/06/Inversion-gameplay-4-400x225.jpg 400w, https://xombitgames.com/files/2012/06/Inversion-gameplay-4-220x123.jpg 220w, https://xombitgames.com/files/2012/06/Inversion-gameplay-4.jpg 1600w" sizes="(max-width: 700px) 100vw, 700px" data-attachment-id="12134" data-orig-file="https://xombitgames.com/files/2012/06/Inversion-gameplay-4.jpg" data-orig-size="1600,900" data-comments-opened="1" data-image-meta="{&quot;aperture&quot;:&quot;0&quot;,&quot;credit&quot;:&quot;&quot;,&quot;camera&quot;:&quot;&quot;,&quot;caption&quot;:&quot;&quot;,&quot;created_timestamp&quot;:&quot;0&quot;,&quot;copyright&quot;:&quot;&quot;,&quot;focal_length&quot;:&quot;0&quot;,&quot;iso&quot;:&quot;0&quot;,&quot;shutter_speed&quot;:&quot;0&quot;,&quot;title&quot;:&quot;&quot;}" data-image-title="Inversion (gameplay 4)" data-image-description="" data-medium-file="https://xombitgames.com/files/2012/06/Inversion-gameplay-4-400x225.jpg" data-large-file="https://xombitgames.com/files/2012/06/Inversion-gameplay-4-700x393.jpg" />
        </dt></dl><dl class='gallery-item'>
        <dt class='gallery-icon landscape'>
            <img width="700" height="389" src="https://xombitgames.com/files/2012/06/Inversion-gameplay-6-700x389.jpg" class="attachment-large size-large" alt="Inversion (gameplay 6)" srcset="https://xombitgames.com/files/2012/06/Inversion-gameplay-6-700x389.jpg 700w, https://xombitgames.com/files/2012/06/Inversion-gameplay-6-400x222.jpg 400w, https://xombitgames.com/files/2012/06/Inversion-gameplay-6-220x122.jpg 220w, https://xombitgames.com/files/2012/06/Inversion-gameplay-6.jpg 1152w" sizes="(max-width: 700px) 100vw, 700px" data-attachment-id="12136" data-orig-file="https://xombitgames.com/files/2012/06/Inversion-gameplay-6.jpg" data-orig-size="1152,641" data-comments-opened="1" data-image-meta="{&quot;aperture&quot;:&quot;0&quot;,&quot;credit&quot;:&quot;&quot;,&quot;camera&quot;:&quot;&quot;,&quot;caption&quot;:&quot;&quot;,&quot;created_timestamp&quot;:&quot;0&quot;,&quot;copyright&quot;:&quot;&quot;,&quot;focal_length&quot;:&quot;0&quot;,&quot;iso&quot;:&quot;0&quot;,&quot;shutter_speed&quot;:&quot;0&quot;,&quot;title&quot;:&quot;&quot;}" data-image-title="Inversion (gameplay 6)" data-image-description="" data-medium-file="https://xombitgames.com/files/2012/06/Inversion-gameplay-6-400x222.jpg" data-large-file="https://xombitgames.com/files/2012/06/Inversion-gameplay-6-700x389.jpg" />
        </dt></dl><dl class='gallery-item'>
        <dt class='gallery-icon landscape'>
            <img width="700" height="302" src="https://xombitgames.com/files/2012/06/Inversion-portada-700x302.jpg" class="attachment-large size-large" alt="Inversion (portada)" srcset="https://xombitgames.com/files/2012/06/Inversion-portada-700x302.jpg 700w, https://xombitgames.com/files/2012/06/Inversion-portada-400x172.jpg 400w, https://xombitgames.com/files/2012/06/Inversion-portada-220x94.jpg 220w, https://xombitgames.com/files/2012/06/Inversion-portada.jpg 1054w" sizes="(max-width: 700px) 100vw, 700px" data-attachment-id="12137" data-orig-file="https://xombitgames.com/files/2012/06/Inversion-portada.jpg" data-orig-size="1054,455" data-comments-opened="1" data-image-meta="{&quot;aperture&quot;:&quot;0&quot;,&quot;credit&quot;:&quot;&quot;,&quot;camera&quot;:&quot;&quot;,&quot;caption&quot;:&quot;&quot;,&quot;created_timestamp&quot;:&quot;0&quot;,&quot;copyright&quot;:&quot;&quot;,&quot;focal_length&quot;:&quot;0&quot;,&quot;iso&quot;:&quot;0&quot;,&quot;shutter_speed&quot;:&quot;0&quot;,&quot;title&quot;:&quot;&quot;}" data-image-title="Inversion (portada)" data-image-description="" data-medium-file="https://xombitgames.com/files/2012/06/Inversion-portada-400x172.jpg" data-large-file="https://xombitgames.com/files/2012/06/Inversion-portada-700x302.jpg" />
        </dt></dl><br style="clear: both" /><dl class='gallery-item'>
        <dt class='gallery-icon landscape'>
            <img width="700" height="437" src="https://xombitgames.com/files/2012/06/Bang-Bang-Racing-gameplay-1-700x437.jpg" class="attachment-large size-large" alt="Bang Bang Racing (gameplay 1)" srcset="https://xombitgames.com/files/2012/06/Bang-Bang-Racing-gameplay-1-700x437.jpg 700w, https://xombitgames.com/files/2012/06/Bang-Bang-Racing-gameplay-1-400x250.jpg 400w, https://xombitgames.com/files/2012/06/Bang-Bang-Racing-gameplay-1-220x137.jpg 220w, https://xombitgames.com/files/2012/06/Bang-Bang-Racing-gameplay-1.jpg 1280w" sizes="(max-width: 700px) 100vw, 700px" data-attachment-id="12138" data-orig-file="https://xombitgames.com/files/2012/06/Bang-Bang-Racing-gameplay-1.jpg" data-orig-size="1280,800" data-comments-opened="1" data-image-meta="{&quot;aperture&quot;:&quot;0&quot;,&quot;credit&quot;:&quot;&quot;,&quot;camera&quot;:&quot;&quot;,&quot;caption&quot;:&quot;&quot;,&quot;created_timestamp&quot;:&quot;0&quot;,&quot;copyright&quot;:&quot;&quot;,&quot;focal_length&quot;:&quot;0&quot;,&quot;iso&quot;:&quot;0&quot;,&quot;shutter_speed&quot;:&quot;0&quot;,&quot;title&quot;:&quot;&quot;}" data-image-title="Bang Bang Racing (gameplay 1)" data-image-description="" data-medium-file="https://xombitgames.com/files/2012/06/Bang-Bang-Racing-gameplay-1-400x250.jpg" data-large-file="https://xombitgames.com/files/2012/06/Bang-Bang-Racing-gameplay-1-700x437.jpg" />
        </dt></dl><dl class='gallery-item'>
        <dt class='gallery-icon landscape'>
            <img width="700" height="371" src="https://xombitgames.com/files/2012/06/Bang-Bang-Racing-gameplay-2-700x371.jpg" class="attachment-large size-large" alt="Bang Bang Racing (gameplay 2)" srcset="https://xombitgames.com/files/2012/06/Bang-Bang-Racing-gameplay-2-700x371.jpg 700w, https://xombitgames.com/files/2012/06/Bang-Bang-Racing-gameplay-2-400x212.jpg 400w, https://xombitgames.com/files/2012/06/Bang-Bang-Racing-gameplay-2-220x116.jpg 220w, https://xombitgames.com/files/2012/06/Bang-Bang-Racing-gameplay-2.jpg 1278w" sizes="(max-width: 700px) 100vw, 700px" data-attachment-id="12139" data-orig-file="https://xombitgames.com/files/2012/06/Bang-Bang-Racing-gameplay-2.jpg" data-orig-size="1278,678" data-comments-opened="1" data-image-meta="{&quot;aperture&quot;:&quot;0&quot;,&quot;credit&quot;:&quot;&quot;,&quot;camera&quot;:&quot;&quot;,&quot;caption&quot;:&quot;&quot;,&quot;created_timestamp&quot;:&quot;0&quot;,&quot;copyright&quot;:&quot;&quot;,&quot;focal_length&quot;:&quot;0&quot;,&quot;iso&quot;:&quot;0&quot;,&quot;shutter_speed&quot;:&quot;0&quot;,&quot;title&quot;:&quot;&quot;}" data-image-title="Bang Bang Racing (gameplay 2)" data-image-description="" data-medium-file="https://xombitgames.com/files/2012/06/Bang-Bang-Racing-gameplay-2-400x212.jpg" data-large-file="https://xombitgames.com/files/2012/06/Bang-Bang-Racing-gameplay-2-700x371.jpg" />
        </dt></dl><dl class='gallery-item'>
        <dt class='gallery-icon landscape'>
            <img width="700" height="418" src="https://xombitgames.com/files/2012/06/Bang-Bang-Racing-gameplay-3-700x418.jpg" class="attachment-large size-large" alt="Bang Bang Racing (gameplay 3)" srcset="https://xombitgames.com/files/2012/06/Bang-Bang-Racing-gameplay-3-700x418.jpg 700w, https://xombitgames.com/files/2012/06/Bang-Bang-Racing-gameplay-3-400x239.jpg 400w, https://xombitgames.com/files/2012/06/Bang-Bang-Racing-gameplay-3-220x131.jpg 220w, https://xombitgames.com/files/2012/06/Bang-Bang-Racing-gameplay-3.jpg 1198w" sizes="(max-width: 700px) 100vw, 700px" data-attachment-id="12140" data-orig-file="https://xombitgames.com/files/2012/06/Bang-Bang-Racing-gameplay-3.jpg" data-orig-size="1198,717" data-comments-opened="1" data-image-meta="{&quot;aperture&quot;:&quot;0&quot;,&quot;credit&quot;:&quot;&quot;,&quot;camera&quot;:&quot;&quot;,&quot;caption&quot;:&quot;&quot;,&quot;created_timestamp&quot;:&quot;0&quot;,&quot;copyright&quot;:&quot;&quot;,&quot;focal_length&quot;:&quot;0&quot;,&quot;iso&quot;:&quot;0&quot;,&quot;shutter_speed&quot;:&quot;0&quot;,&quot;title&quot;:&quot;&quot;}" data-image-title="Bang Bang Racing (gameplay 3)" data-image-description="" data-medium-file="https://xombitgames.com/files/2012/06/Bang-Bang-Racing-gameplay-3-400x239.jpg" data-large-file="https://xombitgames.com/files/2012/06/Bang-Bang-Racing-gameplay-3-700x418.jpg" />
        </dt></dl><dl class='gallery-item'>
        <dt class='gallery-icon landscape'>
            <img width="700" height="393" src="https://xombitgames.com/files/2012/06/Bang-Bang-Racing-gameplay-4-700x393.jpg" class="attachment-large size-large" alt="Bang Bang Racing (gameplay 4)" srcset="https://xombitgames.com/files/2012/06/Bang-Bang-Racing-gameplay-4-700x393.jpg 700w, https://xombitgames.com/files/2012/06/Bang-Bang-Racing-gameplay-4-400x225.jpg 400w, https://xombitgames.com/files/2012/06/Bang-Bang-Racing-gameplay-4-220x123.jpg 220w" sizes="(max-width: 700px) 100vw, 700px" data-attachment-id="12141" data-orig-file="https://xombitgames.com/files/2012/06/Bang-Bang-Racing-gameplay-4.jpg" data-orig-size="1920,1080" data-comments-opened="1" data-image-meta="{&quot;aperture&quot;:&quot;0&quot;,&quot;credit&quot;:&quot;&quot;,&quot;camera&quot;:&quot;&quot;,&quot;caption&quot;:&quot;&quot;,&quot;created_timestamp&quot;:&quot;0&quot;,&quot;copyright&quot;:&quot;&quot;,&quot;focal_length&quot;:&quot;0&quot;,&quot;iso&quot;:&quot;0&quot;,&quot;shutter_speed&quot;:&quot;0&quot;,&quot;title&quot;:&quot;&quot;}" data-image-title="Bang Bang Racing (gameplay 4)" data-image-description="" data-medium-file="https://xombitgames.com/files/2012/06/Bang-Bang-Racing-gameplay-4-400x225.jpg" data-large-file="https://xombitgames.com/files/2012/06/Bang-Bang-Racing-gameplay-4-700x393.jpg" />
        </dt></dl><dl class='gallery-item'>
        <dt class='gallery-icon landscape'>
            <img width="700" height="288" src="https://xombitgames.com/files/2012/06/Bang-Bang-Racing-portada-700x288.jpg" class="attachment-large size-large" alt="Bang Bang Racing (portada)" srcset="https://xombitgames.com/files/2012/06/Bang-Bang-Racing-portada-700x288.jpg 700w, https://xombitgames.com/files/2012/06/Bang-Bang-Racing-portada-400x164.jpg 400w, https://xombitgames.com/files/2012/06/Bang-Bang-Racing-portada-220x90.jpg 220w" sizes="(max-width: 700px) 100vw, 700px" data-attachment-id="12142" data-orig-file="https://xombitgames.com/files/2012/06/Bang-Bang-Racing-portada.jpg" data-orig-size="2000,823" data-comments-opened="1" data-image-meta="{&quot;aperture&quot;:&quot;0&quot;,&quot;credit&quot;:&quot;&quot;,&quot;camera&quot;:&quot;&quot;,&quot;caption&quot;:&quot;&quot;,&quot;created_timestamp&quot;:&quot;0&quot;,&quot;copyright&quot;:&quot;&quot;,&quot;focal_length&quot;:&quot;0&quot;,&quot;iso&quot;:&quot;0&quot;,&quot;shutter_speed&quot;:&quot;0&quot;,&quot;title&quot;:&quot;&quot;}" data-image-title="Bang Bang Racing (portada)" data-image-description="" data-medium-file="https://xombitgames.com/files/2012/06/Bang-Bang-Racing-portada-400x164.jpg" data-large-file="https://xombitgames.com/files/2012/06/Bang-Bang-Racing-portada-700x288.jpg" />
        </dt></dl><dl class='gallery-item'>
        <dt class='gallery-icon landscape'>
            <img width="700" height="527" src="https://xombitgames.com/files/2012/06/Imagen-destacada2-700x527.jpg" class="attachment-large size-large" alt="Imagen destacada" srcset="https://xombitgames.com/files/2012/06/Imagen-destacada2-700x527.jpg 700w, https://xombitgames.com/files/2012/06/Imagen-destacada2-400x301.jpg 400w, https://xombitgames.com/files/2012/06/Imagen-destacada2-220x165.jpg 220w, https://xombitgames.com/files/2012/06/Imagen-destacada2.jpg 913w" sizes="(max-width: 700px) 100vw, 700px" data-attachment-id="12144" data-orig-file="https://xombitgames.com/files/2012/06/Imagen-destacada2.jpg" data-orig-size="913,688" data-comments-opened="1" data-image-meta="{&quot;aperture&quot;:&quot;0&quot;,&quot;credit&quot;:&quot;&quot;,&quot;camera&quot;:&quot;&quot;,&quot;caption&quot;:&quot;&quot;,&quot;created_timestamp&quot;:&quot;0&quot;,&quot;copyright&quot;:&quot;&quot;,&quot;focal_length&quot;:&quot;0&quot;,&quot;iso&quot;:&quot;0&quot;,&quot;shutter_speed&quot;:&quot;0&quot;,&quot;title&quot;:&quot;&quot;}" data-image-title="Imagen destacada" data-image-description="" data-medium-file="https://xombitgames.com/files/2012/06/Imagen-destacada2-400x301.jpg" data-large-file="https://xombitgames.com/files/2012/06/Imagen-destacada2-700x527.jpg" />
        </dt></dl><br style="clear: both" />
    </div>