Metal Gear Solid HD Collection (PS Vita)
Iniciamos los lanzamientos semanales con una entrega en PS Vita, que todo poseedor de la portátil estaba esperando, y no es otra que la remasterización y conversión de los dos primeros títulos de la saga de Hideo Kojima. El pack saldrá a la venta de la mano de Konami el próximo 28 de junio y se puede reservar ya por menos de 27 € en diversas tiendas online. Me parece una gran oportunidad para aquellos que amen la franquicia y quieran volver a disfrutar, de otro modo, estas dos maravillas.

Metal Gear Solid HD Collection para PS Vita es un juego formidable en todos los sentidos. Tiene unos gráficos geniales, sus historias son arto complejas (un punto en contra para los que no hayan jugado nunca), los personajes tienen un carisma abrumador y sobre todo es una juego divertido en general. Como hemos dicho, el pack incluye las dos entregas iniciales, es una pena que Peace Walker (tan demandado) no entrase en el pack finalmente.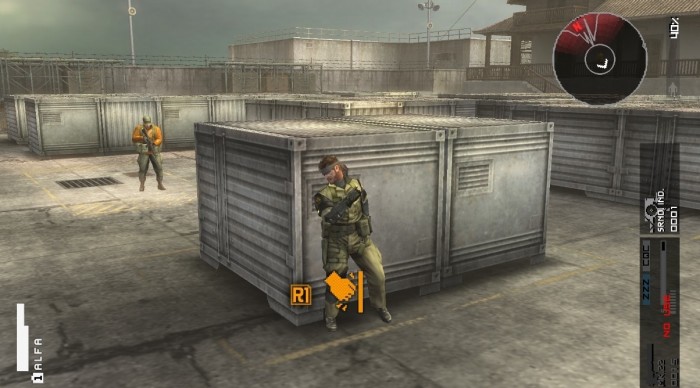 Project Zero 2 (Wii)
Este juego de corte survival horror ya tuvo su oportunidad en PS2 y Xbox en 2003, y ahora nos llega a los poseedores de Nintendo Wii para cagarnos de miedo como nunca. Con gráficos y otros aspectos renovados, Project Zero 2: Crimson Butterfly seguirá con su argumento, el cual cuenta la historia de dos hermanas gemelas japonesas, Mayu y Mio que, estando en el bosque, son sorprendidas por una extraña presencia extrasensorial.

El título llegará el 29 de junio a un precio estimado de 50 €, y ha sido desarrollado y distribuido por Tecmo. Es una lástima que no se hayan hecho conversiones para PS3 y Xbox 360. Del mismo modo, esta saga está teniendo una gran acogida en su país natal, Japón, pero no se le está dando la oportunidad que merece en occidente. Sin más, la cuarta entrega no ha llegado a salir en Europa ni América. Esperemos que se lo replanteen muy pronto.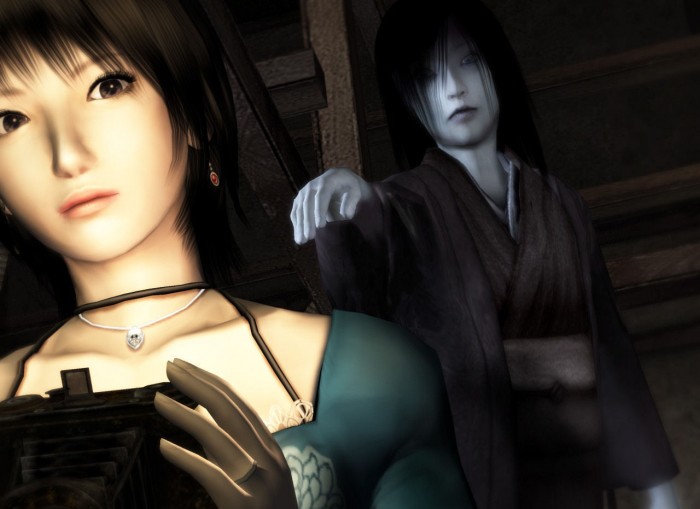 The Amazing Spider-Man (PS3, Xbox 360, Wii, DS, 3DS, PC)
Beenox Studio y Activision nos traen el juego basado en la cuarta película de la saga Spider-Man que tiene como protagonista, nuevamente, a Peter Parker. Tiene prevista su salida al mercado mundial este viernes 29 de junio. Estará presente en diversas plataformas como PC, PlayStation 3, Xbox 360, Wii, 3DS y DS. Sus precios oscilarán entre los 70 € de Xbox 360 y los 30 € de Nintendo DS. Está previsto que aparezca en Android e iOS, pero aún están por determinar sus fechas de salida.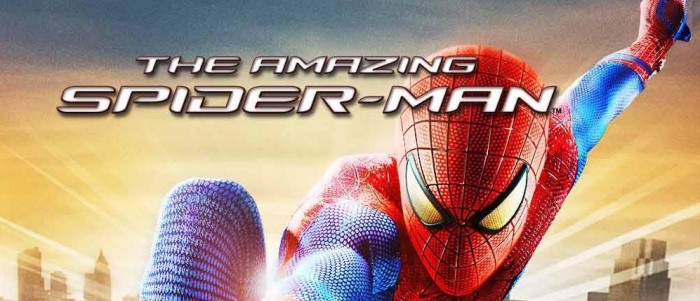 Todos los juegos que tuvieran a Spider-Man como protagonista, han pasado desapercibidos, no han tenido el éxito que podría esperarse, o no tanto como sus películas. Sin embargo, hay muchas expectativas puestas en este título, con el cual Stan Lee quiere dejar su legado y el listón bien alto. Según uno de los desarrolladores, habrá dos personajes de Marvel invitados a la fiesta. Yo no puedo esperar a ver la película el 2 de julio, debo que tenerlo ya y probar esta maravilla.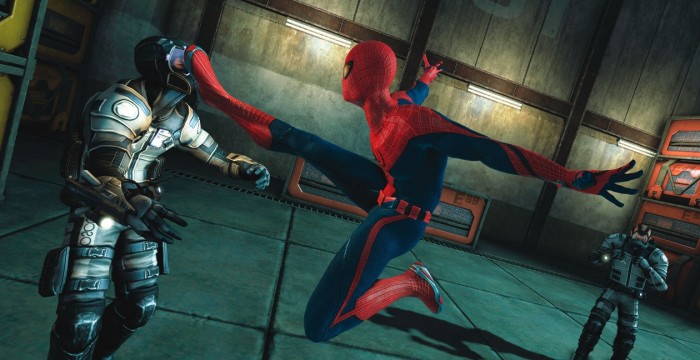 Harvest Moon: The Tale of Two Worlds (3DS)
El primer Harvest Moon no llegó a Europa, pero esta segunda entrega entra en el mercado el próximo martes 26 de junio en exclusiva para Nintendo 3DS con mayor fuerza que nunca. The Tale of Two Worlds es un simulador de vida de la desarrolladora Marvelous, que se estrena en 3DS con grandes novedades. Manteniendo la base de su predecesor, tendrá un notorio efecto 3D estereoscópico y las funciones Street Pass de comunicación entre usuarios de la consola, son sólo algunas de estas novedades.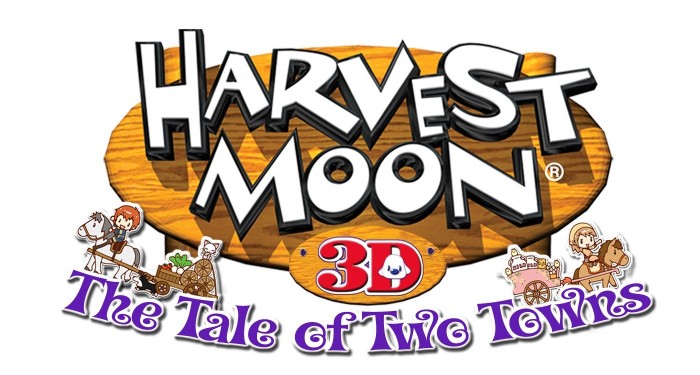 Para jugar, debemos ponernos en la piel de un aspirante a agricultor, el cual debe elegir algunos de los dos pueblos enfrentados para ejercer el oficio (esto me recuerda a Villarriba y Villabajo). Como simulador de vida, debes construir tu casa, mantener viva y saludable tu cosecha, hacer nuevos amigos y amigas, además de buscarte una propia pareja de baile con la que formar una familia. Estará disponible a una precio cercano a 40 €. Se está desarrollando la versión para DS pero aún no tenemos fecha de lanzamiento anunciada.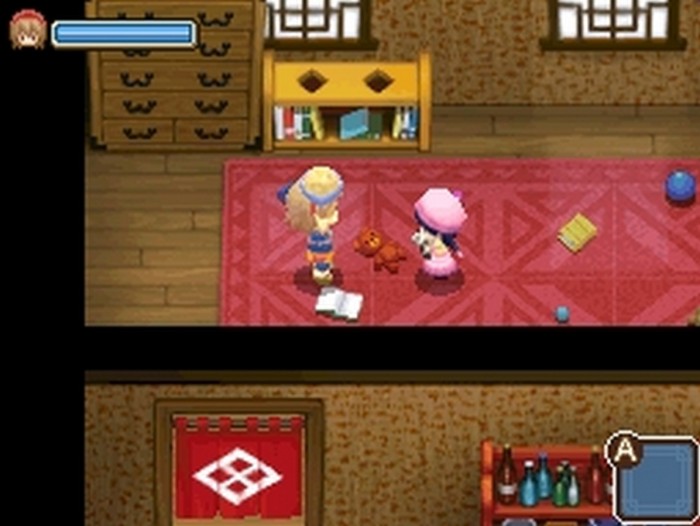 Dead Island: Edición "Juego del año" (PS3, Xbox 360, PC)
Con el verano llega la época perfecta para volver a una isla tropical llena de zombis hambrientos de ti. Y es que la edición "Juego del Año" del popular Dead Island llega este 29 de junio cargada con todo el contenido adicional descargable que ha ido siendo lanzado desde la salida al mercado del título original. El precio rondará los 25 € aunque hay páginas en las que se puede conseguir por apenas 20 € en las tres versiones.

Techland y Koch Media nos vuelven a llevar a la isla de Banoi, localizada en Papúa Nueva Guinea, donde nos despertamos con resaca de una fiesta y nos damos cuenta de que la isla ha sido infectada por una enorme camada de zombis. En esta edición especial del juego contaremos con el modo multijugador "Bloodbath Arena", nuevo diseño de arma para "El Destripador" y una misión especial sobre los orígenes de la historia. Si aún no has probado Dead Island, desde Xombit Games os lo recomendamos y así viviréis una historia de terror como nunca lo has experimentado, y en primera persona.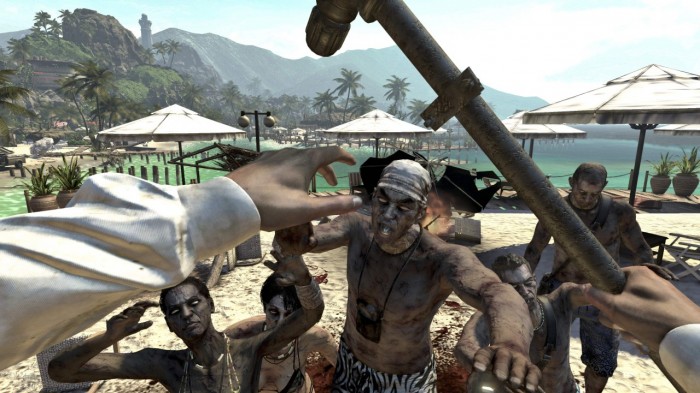 <style type='text/css'>
        #gallery-2 {
            margin: auto;
        }
        #gallery-2 .gallery-item {
            float: left;
            margin-top: 10px;
            text-align: center;
            width: 16%;
        }
        #gallery-2 img {
            border: 2px solid #cfcfcf;
        }
        #gallery-2 .gallery-caption {
            margin-left: 0;
        }
        /* see gallery_shortcode() in wp-includes/media.php */
    </style>
    <div data-carousel-extra='{"blog_id":27,"permalink":"https:\/\/xombitgames.com\/2012\/06\/lanzamientos-junio-semana4","likes_blog_id":40960699}' id='gallery-2' class='gallery galleryid-13455 gallery-columns-6 gallery-size-large'><dl class='gallery-item'>
        <dt class='gallery-icon landscape'>
            <img width="700" height="393" src="https://xombitgames.com/files/2012/06/Dead-Island-GOTY-gameplay-1-700x393.jpg" class="attachment-large size-large" alt="Gameplay 1" srcset="https://xombitgames.com/files/2012/06/Dead-Island-GOTY-gameplay-1-700x393.jpg 700w, https://xombitgames.com/files/2012/06/Dead-Island-GOTY-gameplay-1-400x225.jpg 400w, https://xombitgames.com/files/2012/06/Dead-Island-GOTY-gameplay-1-220x123.jpg 220w, https://xombitgames.com/files/2012/06/Dead-Island-GOTY-gameplay-1.jpg 1280w" sizes="(max-width: 700px) 100vw, 700px" data-attachment-id="13457" data-orig-file="https://xombitgames.com/files/2012/06/Dead-Island-GOTY-gameplay-1.jpg" data-orig-size="1280,720" data-comments-opened="1" data-image-meta="{&quot;aperture&quot;:&quot;0&quot;,&quot;credit&quot;:&quot;&quot;,&quot;camera&quot;:&quot;&quot;,&quot;caption&quot;:&quot;&quot;,&quot;created_timestamp&quot;:&quot;0&quot;,&quot;copyright&quot;:&quot;&quot;,&quot;focal_length&quot;:&quot;0&quot;,&quot;iso&quot;:&quot;0&quot;,&quot;shutter_speed&quot;:&quot;0&quot;,&quot;title&quot;:&quot;&quot;}" data-image-title="Dead Island GOTY (gameplay 1)" data-image-description="" data-medium-file="https://xombitgames.com/files/2012/06/Dead-Island-GOTY-gameplay-1-400x225.jpg" data-large-file="https://xombitgames.com/files/2012/06/Dead-Island-GOTY-gameplay-1-700x393.jpg" />
        </dt></dl><dl class='gallery-item'>
        <dt class='gallery-icon landscape'>
            <img width="700" height="437" src="https://xombitgames.com/files/2012/06/Dead-Island-GOTY-gameplay-2-700x437.jpg" class="attachment-large size-large" alt="Gameplay 2" srcset="https://xombitgames.com/files/2012/06/Dead-Island-GOTY-gameplay-2-700x437.jpg 700w, https://xombitgames.com/files/2012/06/Dead-Island-GOTY-gameplay-2-400x250.jpg 400w, https://xombitgames.com/files/2012/06/Dead-Island-GOTY-gameplay-2-220x137.jpg 220w, https://xombitgames.com/files/2012/06/Dead-Island-GOTY-gameplay-2.jpg 1600w" sizes="(max-width: 700px) 100vw, 700px" data-attachment-id="13458" data-orig-file="https://xombitgames.com/files/2012/06/Dead-Island-GOTY-gameplay-2.jpg" data-orig-size="1600,1000" data-comments-opened="1" data-image-meta="{&quot;aperture&quot;:&quot;0&quot;,&quot;credit&quot;:&quot;&quot;,&quot;camera&quot;:&quot;&quot;,&quot;caption&quot;:&quot;&quot;,&quot;created_timestamp&quot;:&quot;0&quot;,&quot;copyright&quot;:&quot;&quot;,&quot;focal_length&quot;:&quot;0&quot;,&quot;iso&quot;:&quot;0&quot;,&quot;shutter_speed&quot;:&quot;0&quot;,&quot;title&quot;:&quot;&quot;}" data-image-title="Dead Island GOTY (gameplay 2)" data-image-description="" data-medium-file="https://xombitgames.com/files/2012/06/Dead-Island-GOTY-gameplay-2-400x250.jpg" data-large-file="https://xombitgames.com/files/2012/06/Dead-Island-GOTY-gameplay-2-700x437.jpg" />
        </dt></dl><dl class='gallery-item'>
        <dt class='gallery-icon landscape'>
            <img width="700" height="393" src="https://xombitgames.com/files/2012/06/Dead-Island-GOTY-gameplay-3-700x393.jpg" class="attachment-large size-large" alt="Gameplay 3" srcset="https://xombitgames.com/files/2012/06/Dead-Island-GOTY-gameplay-3-700x393.jpg 700w, https://xombitgames.com/files/2012/06/Dead-Island-GOTY-gameplay-3-400x225.jpg 400w, https://xombitgames.com/files/2012/06/Dead-Island-GOTY-gameplay-3-220x123.jpg 220w, https://xombitgames.com/files/2012/06/Dead-Island-GOTY-gameplay-3.jpg 1280w" sizes="(max-width: 700px) 100vw, 700px" data-attachment-id="13459" data-orig-file="https://xombitgames.com/files/2012/06/Dead-Island-GOTY-gameplay-3.jpg" data-orig-size="1280,720" data-comments-opened="1" data-image-meta="{&quot;aperture&quot;:&quot;0&quot;,&quot;credit&quot;:&quot;&quot;,&quot;camera&quot;:&quot;&quot;,&quot;caption&quot;:&quot;&quot;,&quot;created_timestamp&quot;:&quot;0&quot;,&quot;copyright&quot;:&quot;&quot;,&quot;focal_length&quot;:&quot;0&quot;,&quot;iso&quot;:&quot;0&quot;,&quot;shutter_speed&quot;:&quot;0&quot;,&quot;title&quot;:&quot;&quot;}" data-image-title="Dead Island GOTY (gameplay 3)" data-image-description="" data-medium-file="https://xombitgames.com/files/2012/06/Dead-Island-GOTY-gameplay-3-400x225.jpg" data-large-file="https://xombitgames.com/files/2012/06/Dead-Island-GOTY-gameplay-3-700x393.jpg" />
        </dt></dl><dl class='gallery-item'>
        <dt class='gallery-icon landscape'>
            <img width="700" height="393" src="https://xombitgames.com/files/2012/06/Dead-Island-GOTY-gameplay-4-700x393.jpg" class="attachment-large size-large" alt="Gameplay 4" srcset="https://xombitgames.com/files/2012/06/Dead-Island-GOTY-gameplay-4-700x393.jpg 700w, https://xombitgames.com/files/2012/06/Dead-Island-GOTY-gameplay-4-400x225.jpg 400w, https://xombitgames.com/files/2012/06/Dead-Island-GOTY-gameplay-4-220x123.jpg 220w, https://xombitgames.com/files/2012/06/Dead-Island-GOTY-gameplay-4.jpg 1200w" sizes="(max-width: 700px) 100vw, 700px" data-attachment-id="13460" data-orig-file="https://xombitgames.com/files/2012/06/Dead-Island-GOTY-gameplay-4.jpg" data-orig-size="1200,675" data-comments-opened="1" data-image-meta="{&quot;aperture&quot;:&quot;0&quot;,&quot;credit&quot;:&quot;&quot;,&quot;camera&quot;:&quot;&quot;,&quot;caption&quot;:&quot;&quot;,&quot;created_timestamp&quot;:&quot;0&quot;,&quot;copyright&quot;:&quot;&quot;,&quot;focal_length&quot;:&quot;0&quot;,&quot;iso&quot;:&quot;0&quot;,&quot;shutter_speed&quot;:&quot;0&quot;,&quot;title&quot;:&quot;&quot;}" data-image-title="Dead Island GOTY (gameplay 4)" data-image-description="" data-medium-file="https://xombitgames.com/files/2012/06/Dead-Island-GOTY-gameplay-4-400x225.jpg" data-large-file="https://xombitgames.com/files/2012/06/Dead-Island-GOTY-gameplay-4-700x393.jpg" />
        </dt></dl><dl class='gallery-item'>
        <dt class='gallery-icon landscape'>
            <img width="700" height="251" src="https://xombitgames.com/files/2012/06/Dead-Island-GOTY-portada-700x251.jpg" class="attachment-large size-large" alt="Portada GOTY" srcset="https://xombitgames.com/files/2012/06/Dead-Island-GOTY-portada-700x251.jpg 700w, https://xombitgames.com/files/2012/06/Dead-Island-GOTY-portada-400x143.jpg 400w, https://xombitgames.com/files/2012/06/Dead-Island-GOTY-portada-220x79.jpg 220w, https://xombitgames.com/files/2012/06/Dead-Island-GOTY-portada.jpg 916w" sizes="(max-width: 700px) 100vw, 700px" data-attachment-id="13461" data-orig-file="https://xombitgames.com/files/2012/06/Dead-Island-GOTY-portada.jpg" data-orig-size="916,329" data-comments-opened="1" data-image-meta="{&quot;aperture&quot;:&quot;0&quot;,&quot;credit&quot;:&quot;&quot;,&quot;camera&quot;:&quot;&quot;,&quot;caption&quot;:&quot;&quot;,&quot;created_timestamp&quot;:&quot;0&quot;,&quot;copyright&quot;:&quot;&quot;,&quot;focal_length&quot;:&quot;0&quot;,&quot;iso&quot;:&quot;0&quot;,&quot;shutter_speed&quot;:&quot;0&quot;,&quot;title&quot;:&quot;&quot;}" data-image-title="Dead Island GOTY (portada)" data-image-description="" data-medium-file="https://xombitgames.com/files/2012/06/Dead-Island-GOTY-portada-400x143.jpg" data-large-file="https://xombitgames.com/files/2012/06/Dead-Island-GOTY-portada-700x251.jpg" />
        </dt></dl><dl class='gallery-item'>
        <dt class='gallery-icon portrait'>
            <img width="700" height="1050" src="https://xombitgames.com/files/2012/06/Marvest-Moon-the-tale-of-two-worlds-gameplay-1-700x1050.jpg" class="attachment-large size-large" alt="Gameplay 1" srcset="https://xombitgames.com/files/2012/06/Marvest-Moon-the-tale-of-two-worlds-gameplay-1-700x1050.jpg 700w, https://xombitgames.com/files/2012/06/Marvest-Moon-the-tale-of-two-worlds-gameplay-1-400x600.jpg 400w, https://xombitgames.com/files/2012/06/Marvest-Moon-the-tale-of-two-worlds-gameplay-1-110x165.jpg 110w, https://xombitgames.com/files/2012/06/Marvest-Moon-the-tale-of-two-worlds-gameplay-1.jpg 800w" sizes="(max-width: 700px) 100vw, 700px" data-attachment-id="13462" data-orig-file="https://xombitgames.com/files/2012/06/Marvest-Moon-the-tale-of-two-worlds-gameplay-1.jpg" data-orig-size="800,1200" data-comments-opened="1" data-image-meta="{&quot;aperture&quot;:&quot;0&quot;,&quot;credit&quot;:&quot;&quot;,&quot;camera&quot;:&quot;&quot;,&quot;caption&quot;:&quot;&quot;,&quot;created_timestamp&quot;:&quot;0&quot;,&quot;copyright&quot;:&quot;&quot;,&quot;focal_length&quot;:&quot;0&quot;,&quot;iso&quot;:&quot;0&quot;,&quot;shutter_speed&quot;:&quot;0&quot;,&quot;title&quot;:&quot;&quot;}" data-image-title="Harvest Moon the tale of two worlds (gameplay 1)" data-image-description="" data-medium-file="https://xombitgames.com/files/2012/06/Marvest-Moon-the-tale-of-two-worlds-gameplay-1-400x600.jpg" data-large-file="https://xombitgames.com/files/2012/06/Marvest-Moon-the-tale-of-two-worlds-gameplay-1-700x1050.jpg" />
        </dt></dl><br style="clear: both" /><dl class='gallery-item'>
        <dt class='gallery-icon portrait'>
            <img width="700" height="1050" src="https://xombitgames.com/files/2012/06/Marvest-Moon-the-tale-of-two-worlds-gameplay-2-700x1050.jpg" class="attachment-large size-large" alt="Gameplay 2" srcset="https://xombitgames.com/files/2012/06/Marvest-Moon-the-tale-of-two-worlds-gameplay-2-700x1050.jpg 700w, https://xombitgames.com/files/2012/06/Marvest-Moon-the-tale-of-two-worlds-gameplay-2-400x600.jpg 400w, https://xombitgames.com/files/2012/06/Marvest-Moon-the-tale-of-two-worlds-gameplay-2-110x165.jpg 110w, https://xombitgames.com/files/2012/06/Marvest-Moon-the-tale-of-two-worlds-gameplay-2.jpg 800w" sizes="(max-width: 700px) 100vw, 700px" data-attachment-id="13463" data-orig-file="https://xombitgames.com/files/2012/06/Marvest-Moon-the-tale-of-two-worlds-gameplay-2.jpg" data-orig-size="800,1200" data-comments-opened="1" data-image-meta="{&quot;aperture&quot;:&quot;0&quot;,&quot;credit&quot;:&quot;&quot;,&quot;camera&quot;:&quot;&quot;,&quot;caption&quot;:&quot;&quot;,&quot;created_timestamp&quot;:&quot;0&quot;,&quot;copyright&quot;:&quot;&quot;,&quot;focal_length&quot;:&quot;0&quot;,&quot;iso&quot;:&quot;0&quot;,&quot;shutter_speed&quot;:&quot;0&quot;,&quot;title&quot;:&quot;&quot;}" data-image-title="Harvest Moon the tale of two worlds (gameplay 2)" data-image-description="" data-medium-file="https://xombitgames.com/files/2012/06/Marvest-Moon-the-tale-of-two-worlds-gameplay-2-400x600.jpg" data-large-file="https://xombitgames.com/files/2012/06/Marvest-Moon-the-tale-of-two-worlds-gameplay-2-700x1050.jpg" />
        </dt></dl><dl class='gallery-item'>
        <dt class='gallery-icon landscape'>
            <img width="700" height="526" src="https://xombitgames.com/files/2012/06/Marvest-Moon-the-tale-of-two-worlds-gameplay-3-700x526.jpg" class="attachment-large size-large" alt="Gameplay 3" srcset="https://xombitgames.com/files/2012/06/Marvest-Moon-the-tale-of-two-worlds-gameplay-3-700x526.jpg 700w, https://xombitgames.com/files/2012/06/Marvest-Moon-the-tale-of-two-worlds-gameplay-3-400x301.jpg 400w, https://xombitgames.com/files/2012/06/Marvest-Moon-the-tale-of-two-worlds-gameplay-3-640x480.jpg 640w, https://xombitgames.com/files/2012/06/Marvest-Moon-the-tale-of-two-worlds-gameplay-3-220x165.jpg 220w, https://xombitgames.com/files/2012/06/Marvest-Moon-the-tale-of-two-worlds-gameplay-3.jpg 1196w" sizes="(max-width: 700px) 100vw, 700px" data-attachment-id="13464" data-orig-file="https://xombitgames.com/files/2012/06/Marvest-Moon-the-tale-of-two-worlds-gameplay-3.jpg" data-orig-size="1196,900" data-comments-opened="1" data-image-meta="{&quot;aperture&quot;:&quot;0&quot;,&quot;credit&quot;:&quot;&quot;,&quot;camera&quot;:&quot;&quot;,&quot;caption&quot;:&quot;&quot;,&quot;created_timestamp&quot;:&quot;0&quot;,&quot;copyright&quot;:&quot;&quot;,&quot;focal_length&quot;:&quot;0&quot;,&quot;iso&quot;:&quot;0&quot;,&quot;shutter_speed&quot;:&quot;0&quot;,&quot;title&quot;:&quot;&quot;}" data-image-title="Harvest Moon the tale of two worlds (gameplay 3)" data-image-description="" data-medium-file="https://xombitgames.com/files/2012/06/Marvest-Moon-the-tale-of-two-worlds-gameplay-3-400x301.jpg" data-large-file="https://xombitgames.com/files/2012/06/Marvest-Moon-the-tale-of-two-worlds-gameplay-3-700x526.jpg" />
        </dt></dl><dl class='gallery-item'>
        <dt class='gallery-icon landscape'>
            <img width="700" height="521" src="https://xombitgames.com/files/2012/06/Marvest-Moon-the-tale-of-two-worlds-gameplay-4-700x521.jpg" class="attachment-large size-large" alt="Gameplay 4" srcset="https://xombitgames.com/files/2012/06/Marvest-Moon-the-tale-of-two-worlds-gameplay-4-700x521.jpg 700w, https://xombitgames.com/files/2012/06/Marvest-Moon-the-tale-of-two-worlds-gameplay-4-400x298.jpg 400w, https://xombitgames.com/files/2012/06/Marvest-Moon-the-tale-of-two-worlds-gameplay-4-220x165.jpg 220w, https://xombitgames.com/files/2012/06/Marvest-Moon-the-tale-of-two-worlds-gameplay-4.jpg 1600w" sizes="(max-width: 700px) 100vw, 700px" data-attachment-id="13465" data-orig-file="https://xombitgames.com/files/2012/06/Marvest-Moon-the-tale-of-two-worlds-gameplay-4.jpg" data-orig-size="1600,1193" data-comments-opened="1" data-image-meta="{&quot;aperture&quot;:&quot;0&quot;,&quot;credit&quot;:&quot;&quot;,&quot;camera&quot;:&quot;&quot;,&quot;caption&quot;:&quot;&quot;,&quot;created_timestamp&quot;:&quot;0&quot;,&quot;copyright&quot;:&quot;&quot;,&quot;focal_length&quot;:&quot;0&quot;,&quot;iso&quot;:&quot;0&quot;,&quot;shutter_speed&quot;:&quot;0&quot;,&quot;title&quot;:&quot;&quot;}" data-image-title="Harvest Moon the tale of two worlds (gameplay 4)" data-image-description="" data-medium-file="https://xombitgames.com/files/2012/06/Marvest-Moon-the-tale-of-two-worlds-gameplay-4-400x298.jpg" data-large-file="https://xombitgames.com/files/2012/06/Marvest-Moon-the-tale-of-two-worlds-gameplay-4-700x521.jpg" />
        </dt></dl><dl class='gallery-item'>
        <dt class='gallery-icon landscape'>
            <img width="700" height="375" src="https://xombitgames.com/files/2012/06/Marvest-Moon-the-tale-of-two-worlds-portada-700x375.jpg" class="attachment-large size-large" alt="Portada" srcset="https://xombitgames.com/files/2012/06/Marvest-Moon-the-tale-of-two-worlds-portada-700x375.jpg 700w, https://xombitgames.com/files/2012/06/Marvest-Moon-the-tale-of-two-worlds-portada-400x214.jpg 400w, https://xombitgames.com/files/2012/06/Marvest-Moon-the-tale-of-two-worlds-portada-220x117.jpg 220w, https://xombitgames.com/files/2012/06/Marvest-Moon-the-tale-of-two-worlds-portada.jpg 1400w" sizes="(max-width: 700px) 100vw, 700px" data-attachment-id="13466" data-orig-file="https://xombitgames.com/files/2012/06/Marvest-Moon-the-tale-of-two-worlds-portada.jpg" data-orig-size="1400,750" data-comments-opened="1" data-image-meta="{&quot;aperture&quot;:&quot;0&quot;,&quot;credit&quot;:&quot;&quot;,&quot;camera&quot;:&quot;&quot;,&quot;caption&quot;:&quot;&quot;,&quot;created_timestamp&quot;:&quot;0&quot;,&quot;copyright&quot;:&quot;&quot;,&quot;focal_length&quot;:&quot;0&quot;,&quot;iso&quot;:&quot;0&quot;,&quot;shutter_speed&quot;:&quot;0&quot;,&quot;title&quot;:&quot;&quot;}" data-image-title="Harvest Moon the tale of two worlds (portada)" data-image-description="" data-medium-file="https://xombitgames.com/files/2012/06/Marvest-Moon-the-tale-of-two-worlds-portada-400x214.jpg" data-large-file="https://xombitgames.com/files/2012/06/Marvest-Moon-the-tale-of-two-worlds-portada-700x375.jpg" />
        </dt></dl><dl class='gallery-item'>
        <dt class='gallery-icon landscape'>
            <img width="700" height="396" src="https://xombitgames.com/files/2012/06/Metal-Gear-Solid-Collection-gameplay-1-700x396.jpg" class="attachment-large size-large" alt="Gameplay 1" srcset="https://xombitgames.com/files/2012/06/Metal-Gear-Solid-Collection-gameplay-1-700x396.jpg 700w, https://xombitgames.com/files/2012/06/Metal-Gear-Solid-Collection-gameplay-1-400x226.jpg 400w, https://xombitgames.com/files/2012/06/Metal-Gear-Solid-Collection-gameplay-1-220x124.jpg 220w, https://xombitgames.com/files/2012/06/Metal-Gear-Solid-Collection-gameplay-1.jpg 1271w" sizes="(max-width: 700px) 100vw, 700px" data-attachment-id="13472" data-orig-file="https://xombitgames.com/files/2012/06/Metal-Gear-Solid-Collection-gameplay-1.jpg" data-orig-size="1271,720" data-comments-opened="1" data-image-meta="{&quot;aperture&quot;:&quot;0&quot;,&quot;credit&quot;:&quot;&quot;,&quot;camera&quot;:&quot;&quot;,&quot;caption&quot;:&quot;&quot;,&quot;created_timestamp&quot;:&quot;0&quot;,&quot;copyright&quot;:&quot;&quot;,&quot;focal_length&quot;:&quot;0&quot;,&quot;iso&quot;:&quot;0&quot;,&quot;shutter_speed&quot;:&quot;0&quot;,&quot;title&quot;:&quot;&quot;}" data-image-title="Metal Gear Solid Collection (gameplay 1)" data-image-description="" data-medium-file="https://xombitgames.com/files/2012/06/Metal-Gear-Solid-Collection-gameplay-1-400x226.jpg" data-large-file="https://xombitgames.com/files/2012/06/Metal-Gear-Solid-Collection-gameplay-1-700x396.jpg" />
        </dt></dl><dl class='gallery-item'>
        <dt class='gallery-icon landscape'>
            <img width="700" height="381" src="https://xombitgames.com/files/2012/06/Metal-Gear-Solid-Collection-gameplay-2-700x381.jpg" class="attachment-large size-large" alt="Gameplay 2" srcset="https://xombitgames.com/files/2012/06/Metal-Gear-Solid-Collection-gameplay-2-700x381.jpg 700w, https://xombitgames.com/files/2012/06/Metal-Gear-Solid-Collection-gameplay-2-400x217.jpg 400w, https://xombitgames.com/files/2012/06/Metal-Gear-Solid-Collection-gameplay-2-220x119.jpg 220w, https://xombitgames.com/files/2012/06/Metal-Gear-Solid-Collection-gameplay-2.jpg 1251w" sizes="(max-width: 700px) 100vw, 700px" data-attachment-id="13473" data-orig-file="https://xombitgames.com/files/2012/06/Metal-Gear-Solid-Collection-gameplay-2.jpg" data-orig-size="1251,681" data-comments-opened="1" data-image-meta="{&quot;aperture&quot;:&quot;0&quot;,&quot;credit&quot;:&quot;&quot;,&quot;camera&quot;:&quot;&quot;,&quot;caption&quot;:&quot;&quot;,&quot;created_timestamp&quot;:&quot;0&quot;,&quot;copyright&quot;:&quot;&quot;,&quot;focal_length&quot;:&quot;0&quot;,&quot;iso&quot;:&quot;0&quot;,&quot;shutter_speed&quot;:&quot;0&quot;,&quot;title&quot;:&quot;&quot;}" data-image-title="Metal Gear Solid Collection (gameplay 2)" data-image-description="" data-medium-file="https://xombitgames.com/files/2012/06/Metal-Gear-Solid-Collection-gameplay-2-400x217.jpg" data-large-file="https://xombitgames.com/files/2012/06/Metal-Gear-Solid-Collection-gameplay-2-700x381.jpg" />
        </dt></dl><br style="clear: both" /><dl class='gallery-item'>
        <dt class='gallery-icon landscape'>
            <img width="700" height="388" src="https://xombitgames.com/files/2012/06/Metal-Gear-Solid-Collection-gameplay-3-700x388.jpg" class="attachment-large size-large" alt="Gameplay 3" srcset="https://xombitgames.com/files/2012/06/Metal-Gear-Solid-Collection-gameplay-3-700x388.jpg 700w, https://xombitgames.com/files/2012/06/Metal-Gear-Solid-Collection-gameplay-3-400x221.jpg 400w, https://xombitgames.com/files/2012/06/Metal-Gear-Solid-Collection-gameplay-3-220x122.jpg 220w, https://xombitgames.com/files/2012/06/Metal-Gear-Solid-Collection-gameplay-3.jpg 1204w" sizes="(max-width: 700px) 100vw, 700px" data-attachment-id="13474" data-orig-file="https://xombitgames.com/files/2012/06/Metal-Gear-Solid-Collection-gameplay-3.jpg" data-orig-size="1204,668" data-comments-opened="1" data-image-meta="{&quot;aperture&quot;:&quot;0&quot;,&quot;credit&quot;:&quot;&quot;,&quot;camera&quot;:&quot;&quot;,&quot;caption&quot;:&quot;&quot;,&quot;created_timestamp&quot;:&quot;0&quot;,&quot;copyright&quot;:&quot;&quot;,&quot;focal_length&quot;:&quot;0&quot;,&quot;iso&quot;:&quot;0&quot;,&quot;shutter_speed&quot;:&quot;0&quot;,&quot;title&quot;:&quot;&quot;}" data-image-title="Metal Gear Solid Collection (gameplay 3)" data-image-description="" data-medium-file="https://xombitgames.com/files/2012/06/Metal-Gear-Solid-Collection-gameplay-3-400x221.jpg" data-large-file="https://xombitgames.com/files/2012/06/Metal-Gear-Solid-Collection-gameplay-3-700x388.jpg" />
        </dt></dl><dl class='gallery-item'>
        <dt class='gallery-icon landscape'>
            <img width="700" height="396" src="https://xombitgames.com/files/2012/06/Metal-Gear-Solid-Collection-gameplay-4-700x396.jpg" class="attachment-large size-large" alt="Gameplay 4" srcset="https://xombitgames.com/files/2012/06/Metal-Gear-Solid-Collection-gameplay-4-700x396.jpg 700w, https://xombitgames.com/files/2012/06/Metal-Gear-Solid-Collection-gameplay-4-400x226.jpg 400w, https://xombitgames.com/files/2012/06/Metal-Gear-Solid-Collection-gameplay-4-220x124.jpg 220w" sizes="(max-width: 700px) 100vw, 700px" data-attachment-id="13475" data-orig-file="https://xombitgames.com/files/2012/06/Metal-Gear-Solid-Collection-gameplay-4.jpg" data-orig-size="1680,952" data-comments-opened="1" data-image-meta="{&quot;aperture&quot;:&quot;0&quot;,&quot;credit&quot;:&quot;&quot;,&quot;camera&quot;:&quot;&quot;,&quot;caption&quot;:&quot;&quot;,&quot;created_timestamp&quot;:&quot;0&quot;,&quot;copyright&quot;:&quot;&quot;,&quot;focal_length&quot;:&quot;0&quot;,&quot;iso&quot;:&quot;0&quot;,&quot;shutter_speed&quot;:&quot;0&quot;,&quot;title&quot;:&quot;&quot;}" data-image-title="Metal Gear Solid Collection (gameplay 4)" data-image-description="" data-medium-file="https://xombitgames.com/files/2012/06/Metal-Gear-Solid-Collection-gameplay-4-400x226.jpg" data-large-file="https://xombitgames.com/files/2012/06/Metal-Gear-Solid-Collection-gameplay-4-700x396.jpg" />
        </dt></dl><dl class='gallery-item'>
        <dt class='gallery-icon landscape'>
            <img width="700" height="393" src="https://xombitgames.com/files/2012/06/Metal-Gear-Solid-Collection-gameplay-5-700x393.jpg" class="attachment-large size-large" alt="Gameplay 5" srcset="https://xombitgames.com/files/2012/06/Metal-Gear-Solid-Collection-gameplay-5-700x393.jpg 700w, https://xombitgames.com/files/2012/06/Metal-Gear-Solid-Collection-gameplay-5-400x225.jpg 400w, https://xombitgames.com/files/2012/06/Metal-Gear-Solid-Collection-gameplay-5-220x123.jpg 220w, https://xombitgames.com/files/2012/06/Metal-Gear-Solid-Collection-gameplay-5.jpg 1216w" sizes="(max-width: 700px) 100vw, 700px" data-attachment-id="13476" data-orig-file="https://xombitgames.com/files/2012/06/Metal-Gear-Solid-Collection-gameplay-5.jpg" data-orig-size="1216,684" data-comments-opened="1" data-image-meta="{&quot;aperture&quot;:&quot;0&quot;,&quot;credit&quot;:&quot;&quot;,&quot;camera&quot;:&quot;&quot;,&quot;caption&quot;:&quot;&quot;,&quot;created_timestamp&quot;:&quot;0&quot;,&quot;copyright&quot;:&quot;&quot;,&quot;focal_length&quot;:&quot;0&quot;,&quot;iso&quot;:&quot;0&quot;,&quot;shutter_speed&quot;:&quot;0&quot;,&quot;title&quot;:&quot;&quot;}" data-image-title="Metal Gear Solid Collection (gameplay 5)" data-image-description="" data-medium-file="https://xombitgames.com/files/2012/06/Metal-Gear-Solid-Collection-gameplay-5-400x225.jpg" data-large-file="https://xombitgames.com/files/2012/06/Metal-Gear-Solid-Collection-gameplay-5-700x393.jpg" />
        </dt></dl><dl class='gallery-item'>
        <dt class='gallery-icon landscape'>
            <img width="700" height="261" src="https://xombitgames.com/files/2012/06/Metal-Gear-Solid-Collection-portada-700x261.jpg" class="attachment-large size-large" alt="Portada PS Vita" srcset="https://xombitgames.com/files/2012/06/Metal-Gear-Solid-Collection-portada-700x261.jpg 700w, https://xombitgames.com/files/2012/06/Metal-Gear-Solid-Collection-portada-400x149.jpg 400w, https://xombitgames.com/files/2012/06/Metal-Gear-Solid-Collection-portada-220x82.jpg 220w, https://xombitgames.com/files/2012/06/Metal-Gear-Solid-Collection-portada.jpg 1152w" sizes="(max-width: 700px) 100vw, 700px" data-attachment-id="13477" data-orig-file="https://xombitgames.com/files/2012/06/Metal-Gear-Solid-Collection-portada.jpg" data-orig-size="1152,430" data-comments-opened="1" data-image-meta="{&quot;aperture&quot;:&quot;0&quot;,&quot;credit&quot;:&quot;&quot;,&quot;camera&quot;:&quot;&quot;,&quot;caption&quot;:&quot;&quot;,&quot;created_timestamp&quot;:&quot;0&quot;,&quot;copyright&quot;:&quot;&quot;,&quot;focal_length&quot;:&quot;0&quot;,&quot;iso&quot;:&quot;0&quot;,&quot;shutter_speed&quot;:&quot;0&quot;,&quot;title&quot;:&quot;&quot;}" data-image-title="Metal Gear Solid Collection (portada)" data-image-description="" data-medium-file="https://xombitgames.com/files/2012/06/Metal-Gear-Solid-Collection-portada-400x149.jpg" data-large-file="https://xombitgames.com/files/2012/06/Metal-Gear-Solid-Collection-portada-700x261.jpg" />
        </dt></dl><dl class='gallery-item'>
        <dt class='gallery-icon landscape'>
            <img width="700" height="376" src="https://xombitgames.com/files/2012/06/The-Amazing-Spider-Man-gameplay-1-700x376.jpg" class="attachment-large size-large" alt="Gameplay 1" srcset="https://xombitgames.com/files/2012/06/The-Amazing-Spider-Man-gameplay-1-700x376.jpg 700w, https://xombitgames.com/files/2012/06/The-Amazing-Spider-Man-gameplay-1-400x215.jpg 400w, https://xombitgames.com/files/2012/06/The-Amazing-Spider-Man-gameplay-1-220x118.jpg 220w, https://xombitgames.com/files/2012/06/The-Amazing-Spider-Man-gameplay-1.jpg 1200w" sizes="(max-width: 700px) 100vw, 700px" data-attachment-id="13478" data-orig-file="https://xombitgames.com/files/2012/06/The-Amazing-Spider-Man-gameplay-1.jpg" data-orig-size="1200,645" data-comments-opened="1" data-image-meta="{&quot;aperture&quot;:&quot;0&quot;,&quot;credit&quot;:&quot;&quot;,&quot;camera&quot;:&quot;&quot;,&quot;caption&quot;:&quot;&quot;,&quot;created_timestamp&quot;:&quot;0&quot;,&quot;copyright&quot;:&quot;&quot;,&quot;focal_length&quot;:&quot;0&quot;,&quot;iso&quot;:&quot;0&quot;,&quot;shutter_speed&quot;:&quot;0&quot;,&quot;title&quot;:&quot;&quot;}" data-image-title="The Amazing Spider-Man (gameplay 1)" data-image-description="" data-medium-file="https://xombitgames.com/files/2012/06/The-Amazing-Spider-Man-gameplay-1-400x215.jpg" data-large-file="https://xombitgames.com/files/2012/06/The-Amazing-Spider-Man-gameplay-1-700x376.jpg" />
        </dt></dl><dl class='gallery-item'>
        <dt class='gallery-icon landscape'>
            <img width="700" height="385" src="https://xombitgames.com/files/2012/06/The-Amazing-Spider-Man-gameplay-2-700x385.jpg" class="attachment-large size-large" alt="Gameplay 2" srcset="https://xombitgames.com/files/2012/06/The-Amazing-Spider-Man-gameplay-2-700x385.jpg 700w, https://xombitgames.com/files/2012/06/The-Amazing-Spider-Man-gameplay-2-400x220.jpg 400w, https://xombitgames.com/files/2012/06/The-Amazing-Spider-Man-gameplay-2-220x121.jpg 220w" sizes="(max-width: 700px) 100vw, 700px" data-attachment-id="13479" data-orig-file="https://xombitgames.com/files/2012/06/The-Amazing-Spider-Man-gameplay-2.jpg" data-orig-size="2048,1129" data-comments-opened="1" data-image-meta="{&quot;aperture&quot;:&quot;0&quot;,&quot;credit&quot;:&quot;&quot;,&quot;camera&quot;:&quot;&quot;,&quot;caption&quot;:&quot;&quot;,&quot;created_timestamp&quot;:&quot;0&quot;,&quot;copyright&quot;:&quot;&quot;,&quot;focal_length&quot;:&quot;0&quot;,&quot;iso&quot;:&quot;0&quot;,&quot;shutter_speed&quot;:&quot;0&quot;,&quot;title&quot;:&quot;&quot;}" data-image-title="The Amazing Spider-Man (gameplay 2)" data-image-description="" data-medium-file="https://xombitgames.com/files/2012/06/The-Amazing-Spider-Man-gameplay-2-400x220.jpg" data-large-file="https://xombitgames.com/files/2012/06/The-Amazing-Spider-Man-gameplay-2-700x385.jpg" />
        </dt></dl><br style="clear: both" /><dl class='gallery-item'>
        <dt class='gallery-icon landscape'>
            <img width="700" height="391" src="https://xombitgames.com/files/2012/06/The-Amazing-Spider-Man-gameplay-3-700x391.jpg" class="attachment-large size-large" alt="Gameplay 3" srcset="https://xombitgames.com/files/2012/06/The-Amazing-Spider-Man-gameplay-3-700x391.jpg 700w, https://xombitgames.com/files/2012/06/The-Amazing-Spider-Man-gameplay-3-400x223.jpg 400w, https://xombitgames.com/files/2012/06/The-Amazing-Spider-Man-gameplay-3-220x123.jpg 220w, https://xombitgames.com/files/2012/06/The-Amazing-Spider-Man-gameplay-3.jpg 1280w" sizes="(max-width: 700px) 100vw, 700px" data-attachment-id="13480" data-orig-file="https://xombitgames.com/files/2012/06/The-Amazing-Spider-Man-gameplay-3.jpg" data-orig-size="1280,716" data-comments-opened="1" data-image-meta="{&quot;aperture&quot;:&quot;0&quot;,&quot;credit&quot;:&quot;&quot;,&quot;camera&quot;:&quot;&quot;,&quot;caption&quot;:&quot;&quot;,&quot;created_timestamp&quot;:&quot;0&quot;,&quot;copyright&quot;:&quot;&quot;,&quot;focal_length&quot;:&quot;0&quot;,&quot;iso&quot;:&quot;0&quot;,&quot;shutter_speed&quot;:&quot;0&quot;,&quot;title&quot;:&quot;&quot;}" data-image-title="The Amazing Spider-Man (gameplay 3)" data-image-description="" data-medium-file="https://xombitgames.com/files/2012/06/The-Amazing-Spider-Man-gameplay-3-400x223.jpg" data-large-file="https://xombitgames.com/files/2012/06/The-Amazing-Spider-Man-gameplay-3-700x391.jpg" />
        </dt></dl><dl class='gallery-item'>
        <dt class='gallery-icon landscape'>
            <img width="700" height="360" src="https://xombitgames.com/files/2012/06/The-Amazing-Spider-Man-gameplay-4-700x360.jpg" class="attachment-large size-large" alt="Gameplay 4" srcset="https://xombitgames.com/files/2012/06/The-Amazing-Spider-Man-gameplay-4-700x360.jpg 700w, https://xombitgames.com/files/2012/06/The-Amazing-Spider-Man-gameplay-4-400x205.jpg 400w, https://xombitgames.com/files/2012/06/The-Amazing-Spider-Man-gameplay-4-220x113.jpg 220w, https://xombitgames.com/files/2012/06/The-Amazing-Spider-Man-gameplay-4.jpg 1260w" sizes="(max-width: 700px) 100vw, 700px" data-attachment-id="13481" data-orig-file="https://xombitgames.com/files/2012/06/The-Amazing-Spider-Man-gameplay-4.jpg" data-orig-size="1260,648" data-comments-opened="1" data-image-meta="{&quot;aperture&quot;:&quot;0&quot;,&quot;credit&quot;:&quot;&quot;,&quot;camera&quot;:&quot;&quot;,&quot;caption&quot;:&quot;&quot;,&quot;created_timestamp&quot;:&quot;0&quot;,&quot;copyright&quot;:&quot;&quot;,&quot;focal_length&quot;:&quot;0&quot;,&quot;iso&quot;:&quot;0&quot;,&quot;shutter_speed&quot;:&quot;0&quot;,&quot;title&quot;:&quot;&quot;}" data-image-title="The Amazing Spider-Man (gameplay 4)" data-image-description="" data-medium-file="https://xombitgames.com/files/2012/06/The-Amazing-Spider-Man-gameplay-4-400x205.jpg" data-large-file="https://xombitgames.com/files/2012/06/The-Amazing-Spider-Man-gameplay-4-700x360.jpg" />
        </dt></dl><dl class='gallery-item'>
        <dt class='gallery-icon landscape'>
            <img width="700" height="301" src="https://xombitgames.com/files/2012/06/The-Amazing-Spider-Man-portada-e1340275062621-700x301.jpg" class="attachment-large size-large" alt="Portada" srcset="https://xombitgames.com/files/2012/06/The-Amazing-Spider-Man-portada-e1340275062621-700x301.jpg 700w, https://xombitgames.com/files/2012/06/The-Amazing-Spider-Man-portada-e1340275062621-400x172.jpg 400w, https://xombitgames.com/files/2012/06/The-Amazing-Spider-Man-portada-e1340275062621-220x94.jpg 220w, https://xombitgames.com/files/2012/06/The-Amazing-Spider-Man-portada-e1340275062621.jpg 997w" sizes="(max-width: 700px) 100vw, 700px" data-attachment-id="13482" data-orig-file="https://xombitgames.com/files/2012/06/The-Amazing-Spider-Man-portada-e1340275062621.jpg" data-orig-size="997,430" data-comments-opened="1" data-image-meta="{&quot;aperture&quot;:&quot;0&quot;,&quot;credit&quot;:&quot;&quot;,&quot;camera&quot;:&quot;&quot;,&quot;caption&quot;:&quot;&quot;,&quot;created_timestamp&quot;:&quot;0&quot;,&quot;copyright&quot;:&quot;&quot;,&quot;focal_length&quot;:&quot;0&quot;,&quot;iso&quot;:&quot;0&quot;,&quot;shutter_speed&quot;:&quot;0&quot;,&quot;title&quot;:&quot;&quot;}" data-image-title="The Amazing Spider-Man (portada)" data-image-description="" data-medium-file="https://xombitgames.com/files/2012/06/The-Amazing-Spider-Man-portada-e1340275062621-400x172.jpg" data-large-file="https://xombitgames.com/files/2012/06/The-Amazing-Spider-Man-portada-e1340275062621-700x301.jpg" />
        </dt></dl><dl class='gallery-item'>
        <dt class='gallery-icon landscape'>
            <img width="700" height="505" src="https://xombitgames.com/files/2012/06/Project-Zero-2-Wii-gameplay-1-700x505.jpg" class="attachment-large size-large" alt="Gameplay 1" srcset="https://xombitgames.com/files/2012/06/Project-Zero-2-Wii-gameplay-1-700x505.jpg 700w, https://xombitgames.com/files/2012/06/Project-Zero-2-Wii-gameplay-1-400x289.jpg 400w, https://xombitgames.com/files/2012/06/Project-Zero-2-Wii-gameplay-1-220x159.jpg 220w, https://xombitgames.com/files/2012/06/Project-Zero-2-Wii-gameplay-1.jpg 1277w" sizes="(max-width: 700px) 100vw, 700px" data-attachment-id="13499" data-orig-file="https://xombitgames.com/files/2012/06/Project-Zero-2-Wii-gameplay-1.jpg" data-orig-size="1277,923" data-comments-opened="1" data-image-meta="{&quot;aperture&quot;:&quot;0&quot;,&quot;credit&quot;:&quot;&quot;,&quot;camera&quot;:&quot;&quot;,&quot;caption&quot;:&quot;&quot;,&quot;created_timestamp&quot;:&quot;0&quot;,&quot;copyright&quot;:&quot;&quot;,&quot;focal_length&quot;:&quot;0&quot;,&quot;iso&quot;:&quot;0&quot;,&quot;shutter_speed&quot;:&quot;0&quot;,&quot;title&quot;:&quot;&quot;}" data-image-title="Project Zero 2 Wii (gameplay 1)" data-image-description="" data-medium-file="https://xombitgames.com/files/2012/06/Project-Zero-2-Wii-gameplay-1-400x289.jpg" data-large-file="https://xombitgames.com/files/2012/06/Project-Zero-2-Wii-gameplay-1-700x505.jpg" />
        </dt></dl><dl class='gallery-item'>
        <dt class='gallery-icon landscape'>
            <img width="700" height="386" src="https://xombitgames.com/files/2012/06/Project-Zero-2-Wii-gameplay-2-700x386.jpg" class="attachment-large size-large" alt="Gameplay 2" srcset="https://xombitgames.com/files/2012/06/Project-Zero-2-Wii-gameplay-2-700x386.jpg 700w, https://xombitgames.com/files/2012/06/Project-Zero-2-Wii-gameplay-2-400x221.jpg 400w, https://xombitgames.com/files/2012/06/Project-Zero-2-Wii-gameplay-2-220x121.jpg 220w, https://xombitgames.com/files/2012/06/Project-Zero-2-Wii-gameplay-2.jpg 1200w" sizes="(max-width: 700px) 100vw, 700px" data-attachment-id="13500" data-orig-file="https://xombitgames.com/files/2012/06/Project-Zero-2-Wii-gameplay-2.jpg" data-orig-size="1200,663" data-comments-opened="1" data-image-meta="{&quot;aperture&quot;:&quot;0&quot;,&quot;credit&quot;:&quot;&quot;,&quot;camera&quot;:&quot;&quot;,&quot;caption&quot;:&quot;&quot;,&quot;created_timestamp&quot;:&quot;0&quot;,&quot;copyright&quot;:&quot;&quot;,&quot;focal_length&quot;:&quot;0&quot;,&quot;iso&quot;:&quot;0&quot;,&quot;shutter_speed&quot;:&quot;0&quot;,&quot;title&quot;:&quot;&quot;}" data-image-title="Project Zero 2 Wii (gameplay 2)" data-image-description="" data-medium-file="https://xombitgames.com/files/2012/06/Project-Zero-2-Wii-gameplay-2-400x221.jpg" data-large-file="https://xombitgames.com/files/2012/06/Project-Zero-2-Wii-gameplay-2-700x386.jpg" />
        </dt></dl><dl class='gallery-item'>
        <dt class='gallery-icon landscape'>
            <img width="700" height="509" src="https://xombitgames.com/files/2012/06/Project-Zero-2-Wii-gameplay-3-700x509.jpg" class="attachment-large size-large" alt="Gameplay 3" srcset="https://xombitgames.com/files/2012/06/Project-Zero-2-Wii-gameplay-3-700x509.jpg 700w, https://xombitgames.com/files/2012/06/Project-Zero-2-Wii-gameplay-3-400x290.jpg 400w, https://xombitgames.com/files/2012/06/Project-Zero-2-Wii-gameplay-3-220x160.jpg 220w, https://xombitgames.com/files/2012/06/Project-Zero-2-Wii-gameplay-3.jpg 1280w" sizes="(max-width: 700px) 100vw, 700px" data-attachment-id="13501" data-orig-file="https://xombitgames.com/files/2012/06/Project-Zero-2-Wii-gameplay-3.jpg" data-orig-size="1280,931" data-comments-opened="1" data-image-meta="{&quot;aperture&quot;:&quot;0&quot;,&quot;credit&quot;:&quot;&quot;,&quot;camera&quot;:&quot;&quot;,&quot;caption&quot;:&quot;&quot;,&quot;created_timestamp&quot;:&quot;0&quot;,&quot;copyright&quot;:&quot;&quot;,&quot;focal_length&quot;:&quot;0&quot;,&quot;iso&quot;:&quot;0&quot;,&quot;shutter_speed&quot;:&quot;0&quot;,&quot;title&quot;:&quot;&quot;}" data-image-title="Project Zero 2 Wii (gameplay 3)" data-image-description="" data-medium-file="https://xombitgames.com/files/2012/06/Project-Zero-2-Wii-gameplay-3-400x290.jpg" data-large-file="https://xombitgames.com/files/2012/06/Project-Zero-2-Wii-gameplay-3-700x509.jpg" />
        </dt></dl><br style="clear: both" /><dl class='gallery-item'>
        <dt class='gallery-icon landscape'>
            <img width="700" height="525" src="https://xombitgames.com/files/2012/06/Project-Zero-2-Wii-gameplay-4-700x525.jpg" class="attachment-large size-large" alt="Gameplay 4" srcset="https://xombitgames.com/files/2012/06/Project-Zero-2-Wii-gameplay-4-700x525.jpg 700w, https://xombitgames.com/files/2012/06/Project-Zero-2-Wii-gameplay-4-400x300.jpg 400w, https://xombitgames.com/files/2012/06/Project-Zero-2-Wii-gameplay-4-640x480.jpg 640w, https://xombitgames.com/files/2012/06/Project-Zero-2-Wii-gameplay-4-220x165.jpg 220w, https://xombitgames.com/files/2012/06/Project-Zero-2-Wii-gameplay-4.jpg 1024w" sizes="(max-width: 700px) 100vw, 700px" data-attachment-id="13502" data-orig-file="https://xombitgames.com/files/2012/06/Project-Zero-2-Wii-gameplay-4.jpg" data-orig-size="1024,768" data-comments-opened="1" data-image-meta="{&quot;aperture&quot;:&quot;0&quot;,&quot;credit&quot;:&quot;&quot;,&quot;camera&quot;:&quot;&quot;,&quot;caption&quot;:&quot;&quot;,&quot;created_timestamp&quot;:&quot;0&quot;,&quot;copyright&quot;:&quot;&quot;,&quot;focal_length&quot;:&quot;0&quot;,&quot;iso&quot;:&quot;0&quot;,&quot;shutter_speed&quot;:&quot;0&quot;,&quot;title&quot;:&quot;&quot;}" data-image-title="Project Zero 2 Wii (gameplay 4)" data-image-description="" data-medium-file="https://xombitgames.com/files/2012/06/Project-Zero-2-Wii-gameplay-4-400x300.jpg" data-large-file="https://xombitgames.com/files/2012/06/Project-Zero-2-Wii-gameplay-4-700x525.jpg" />
        </dt></dl><dl class='gallery-item'>
        <dt class='gallery-icon landscape'>
            <img width="700" height="525" src="https://xombitgames.com/files/2012/06/Project-Zero-2-Wii-gameplay-5-700x525.jpg" class="attachment-large size-large" alt="Gameplay 5" srcset="https://xombitgames.com/files/2012/06/Project-Zero-2-Wii-gameplay-5-700x525.jpg 700w, https://xombitgames.com/files/2012/06/Project-Zero-2-Wii-gameplay-5-400x300.jpg 400w, https://xombitgames.com/files/2012/06/Project-Zero-2-Wii-gameplay-5-640x480.jpg 640w, https://xombitgames.com/files/2012/06/Project-Zero-2-Wii-gameplay-5-220x165.jpg 220w, https://xombitgames.com/files/2012/06/Project-Zero-2-Wii-gameplay-5.jpg 1024w" sizes="(max-width: 700px) 100vw, 700px" data-attachment-id="13503" data-orig-file="https://xombitgames.com/files/2012/06/Project-Zero-2-Wii-gameplay-5.jpg" data-orig-size="1024,768" data-comments-opened="1" data-image-meta="{&quot;aperture&quot;:&quot;0&quot;,&quot;credit&quot;:&quot;&quot;,&quot;camera&quot;:&quot;&quot;,&quot;caption&quot;:&quot;&quot;,&quot;created_timestamp&quot;:&quot;0&quot;,&quot;copyright&quot;:&quot;&quot;,&quot;focal_length&quot;:&quot;0&quot;,&quot;iso&quot;:&quot;0&quot;,&quot;shutter_speed&quot;:&quot;0&quot;,&quot;title&quot;:&quot;&quot;}" data-image-title="Project Zero 2 Wii (gameplay 5)" data-image-description="" data-medium-file="https://xombitgames.com/files/2012/06/Project-Zero-2-Wii-gameplay-5-400x300.jpg" data-large-file="https://xombitgames.com/files/2012/06/Project-Zero-2-Wii-gameplay-5-700x525.jpg" />
        </dt></dl><dl class='gallery-item'>
        <dt class='gallery-icon landscape'>
            <img width="700" height="276" src="https://xombitgames.com/files/2012/06/Project-Zero-2-Wii-portada-700x276.jpg" class="attachment-large size-large" alt="Portada" srcset="https://xombitgames.com/files/2012/06/Project-Zero-2-Wii-portada-700x276.jpg 700w, https://xombitgames.com/files/2012/06/Project-Zero-2-Wii-portada-400x158.jpg 400w, https://xombitgames.com/files/2012/06/Project-Zero-2-Wii-portada-220x86.jpg 220w" sizes="(max-width: 700px) 100vw, 700px" data-attachment-id="13504" data-orig-file="https://xombitgames.com/files/2012/06/Project-Zero-2-Wii-portada.jpg" data-orig-size="1920,759" data-comments-opened="1" data-image-meta="{&quot;aperture&quot;:&quot;0&quot;,&quot;credit&quot;:&quot;&quot;,&quot;camera&quot;:&quot;&quot;,&quot;caption&quot;:&quot;&quot;,&quot;created_timestamp&quot;:&quot;0&quot;,&quot;copyright&quot;:&quot;&quot;,&quot;focal_length&quot;:&quot;0&quot;,&quot;iso&quot;:&quot;0&quot;,&quot;shutter_speed&quot;:&quot;0&quot;,&quot;title&quot;:&quot;&quot;}" data-image-title="Project Zero 2 Wii (portada)" data-image-description="" data-medium-file="https://xombitgames.com/files/2012/06/Project-Zero-2-Wii-portada-400x158.jpg" data-large-file="https://xombitgames.com/files/2012/06/Project-Zero-2-Wii-portada-700x276.jpg" />
        </dt></dl><dl class='gallery-item'>
        <dt class='gallery-icon landscape'>
            <img width="700" height="527" src="https://xombitgames.com/files/2012/06/Imagen-destacada7-e1340359096784-700x527.jpg" class="attachment-large size-large" alt="Imagen destacada" srcset="https://xombitgames.com/files/2012/06/Imagen-destacada7-e1340359096784-700x527.jpg 700w, https://xombitgames.com/files/2012/06/Imagen-destacada7-e1340359096784-400x301.jpg 400w, https://xombitgames.com/files/2012/06/Imagen-destacada7-e1340359096784-220x165.jpg 220w, https://xombitgames.com/files/2012/06/Imagen-destacada7-e1340359096784.jpg 1012w" sizes="(max-width: 700px) 100vw, 700px" data-attachment-id="13505" data-orig-file="https://xombitgames.com/files/2012/06/Imagen-destacada7-e1340359096784.jpg" data-orig-size="1012,762" data-comments-opened="1" data-image-meta="{&quot;aperture&quot;:&quot;0&quot;,&quot;credit&quot;:&quot;&quot;,&quot;camera&quot;:&quot;&quot;,&quot;caption&quot;:&quot;&quot;,&quot;created_timestamp&quot;:&quot;0&quot;,&quot;copyright&quot;:&quot;&quot;,&quot;focal_length&quot;:&quot;0&quot;,&quot;iso&quot;:&quot;0&quot;,&quot;shutter_speed&quot;:&quot;0&quot;,&quot;title&quot;:&quot;&quot;}" data-image-title="Imagen destacada" data-image-description="" data-medium-file="https://xombitgames.com/files/2012/06/Imagen-destacada7-e1340359096784-400x301.jpg" data-large-file="https://xombitgames.com/files/2012/06/Imagen-destacada7-e1340359096784-700x527.jpg" />
        </dt></dl>
        <br style='clear: both' />
    </div>