War Of The Roses (PC)
Fatshark AB y Paradox Interactive nos traen esta semana este título de acción multijugador ambientado entre los años 1455 y 1485, cuando se dio el conflicto que enfrentó a las casas de la nobleza Lancaster y York por el control de la corona británica durante ese siglo. El conflicto comienza con el asesinato del rey Ricardo II por parte de su primo Enrique, el duque de Lancaster, lo que deriva en una serie de disputas en la sucesión del trono.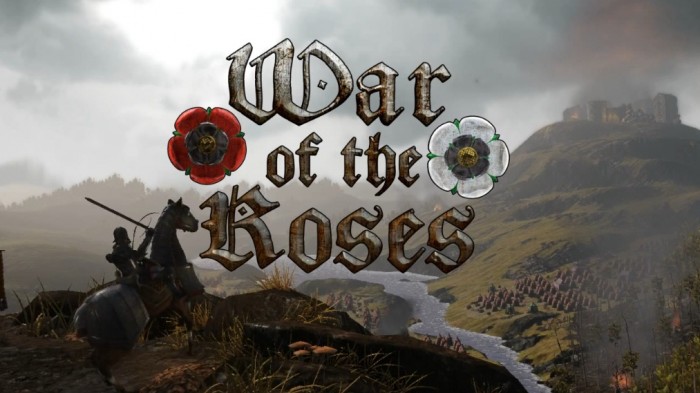 Esta batalla se llama así debido a que tanto la Casa de York como la de Lancaster, portaban una rosa blanca y roja, respectivamente en su blasón. El juego ofrece numerosas opciones de personalización, así como el gran aliciente para ir a comprárselo esta semana, las batallas con hasta 64 jugadores en línea. El próximo 2 de octubre estará en tiendas por un precio no superior a 25 €. Si eres un apasionado de la estrategia en tiempo real y te gusta la ambientación de la época, esta es tu próxima adquisición.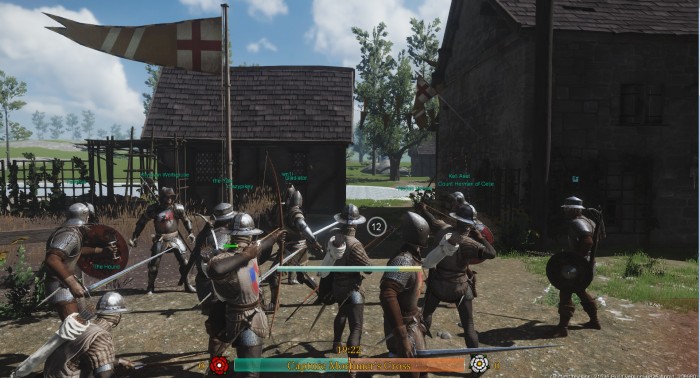 Resident Evil 6 (PC, PS3, Xbox 360)
Tras unos años de desarrollo y con infinidad de críticas a sus espaldas por anteriores entregas, Capcom vuelve con la sexta versión de su archiconocido y comentado Resident Evil. En esta ocasión la saga cuenta con Leon S. Kennedy y Chris Redfield como protagonistas de la historia. El título estará enmarcado en los diez años después de lo ocurrido en Racoon City durante Resident Evil 2, y podremos visitar algunas localizaciones del globo en algunas misiones que así lo precise.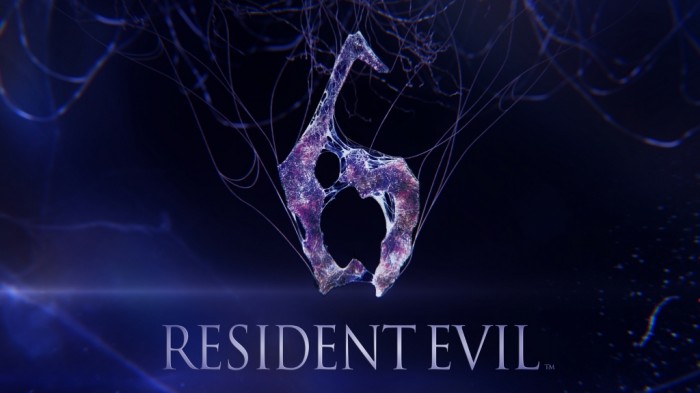 El juego saldrá a la venta el próximo martes 2 de octubre a un precio de 65 € para consolas de sobremesa. La versión de PC no llegará hasta 2013 por las mismas razones que no llegó en su momento la quinta entrega, la piratería. Como vimos en Resident Evil 5, los personajes principales de la trama tendrán un compañero que les ayudará en cada escenario, ya sea para acabar con los enemigos o curarse de las heridas. Esta semana vuelve el survival horror por excelencia, ¿te lo vas a perder? Porque yo no.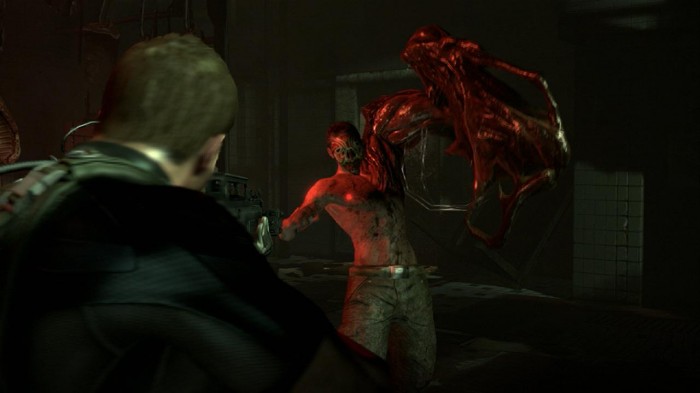 Hell Yeah! Wrath Of The Dead Rabbit (PC, PS3, Xbox 360)
Nuestro protagonista es el Príncipe Ash, un conejo muerto que está cabreado por unas fotos publicadas de cuando él era tan sólo un bebé y era una entrañable mascota. Pero Ash no es así y llega al infierno para acabar con todos los que se rieron de él. Es un esqueleto de conejo desnudo que es capaz de matar sin cesar a cientos de criaturas de estos escenarios tan psicodélicos. ¿Cómo mata? Pues de manera absolutamente cruel y violenta.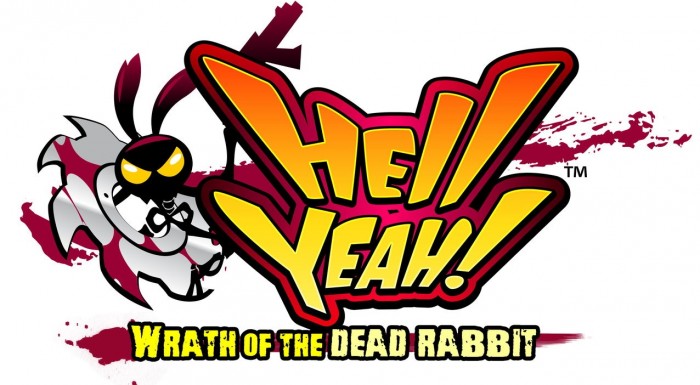 No faltan los chorros de sangre y vísceras por toda la pantalla. Los escenarios, con luces de neón y tonos muy chillones hacen de este título un plataformas muy entretenido y agradable a la vista, si no eres epilépsico. La misión es clara, asesinar, pero para llegar a algunos enemigos debemos atravesar los obstáculos de los escenarios así como resolver varios puzzles y mini-juegos. Sega y Arkedo Studios nos traen este loco juego el miércoles 3 de octubre en plataformas digitales por un precio de 12 € en PC y PS3 y 1200 puntos Microsoft en Xbox 360.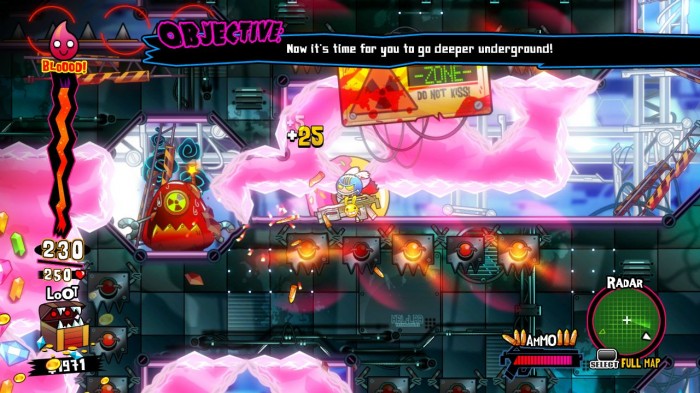 NBA 2K13 (PC, PS3, Xbox 360, Wii, PSP, Wii U)
El aliciente de este año y de los dos anteriores es que NBA 2K no tiene que lidiar contra NBA Live, ya que EA Sports lo canceló hace unos días. Y 2K Games ha querido dar un pasito más para consagrarse como el mejor videojuego de baloncesto de la historia. Entre Visual Conceps y 2K Games han creado un modo carrera más largo y profundo del visto en la versión 2012, cuyo título ha sido modificado por el de My Player Mode. Además de esto, podemos ver cómo afecta la vida personal de nuestros jugadores a su rendimiento en la cancha, una negociaciones complejas en los periodos de fichajes y podremos compartir todo con nuestros amigos por las redes sociales.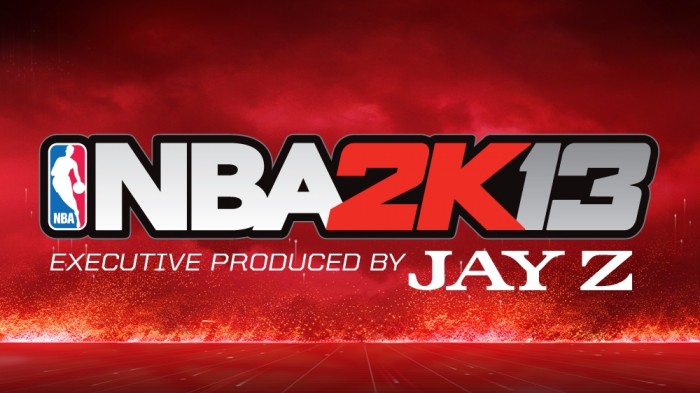 La música ha sido producida por el artista de hiphop Jay Z, así en este apartado estaremos satisfechos sin lugar a dudas. El el modo leyendas encontraremos a figuras de la talla de Shaquille O'Neil, Wilt Chamberlain o Allen Iverson, entre otros. Tendremos más NBA 2K a partir del 5 de octubre por un precio que abarca los 20 € en PSP y los 60 € en PS3, Xbox 360 y Wii U. En esta última saldrá tras el lanzamiento de la consola a finales de año.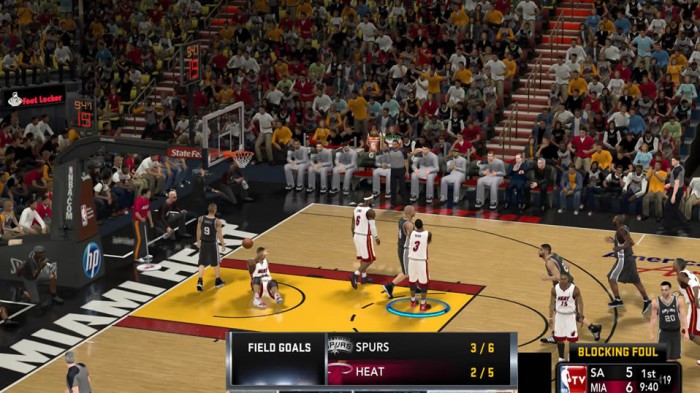 Way Of The Samurai 4 (PS3)
Acquire Inc. y Namco Bandai nos traen esta semana la cuarta entrega de Way of the Samuray, en exclusiva para PS3. Entre cámaras de tortura, misiones en mitad de la fría noche y brutales sacrificios se sitúa este juego estilo sand box con un samurai como protagonista en el Japón medieval. En mitad de la expansión al mundo de Japón, un grupo llamado Discípulos de Prajna resiste la entrada de extranjeros a su localidad de Amihama.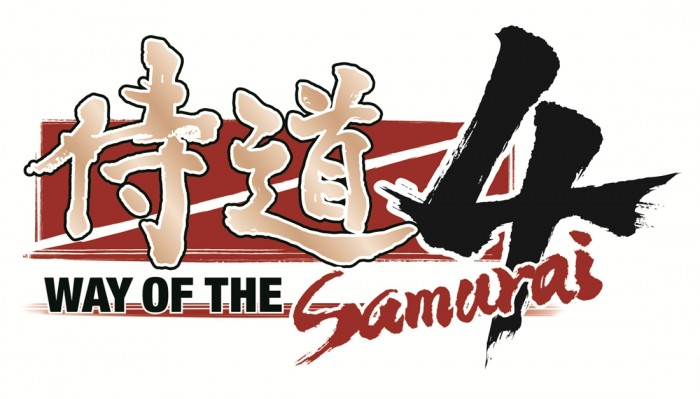 Un samurai solitario se pone de parte de los extranjeros que intentan entrar. Lucharemos contra los habitantes de la zona en pos del progreso del país. El juego apareció en su país natal hace un tiempo y ahora se expande hacia Europa donde no ha sido santo de devoción este tipo de entregas. Esperemos que le vaya bien esta jugada. Este título llegará el día 5 de octubre a PS3 por un precio entre 45-50 €.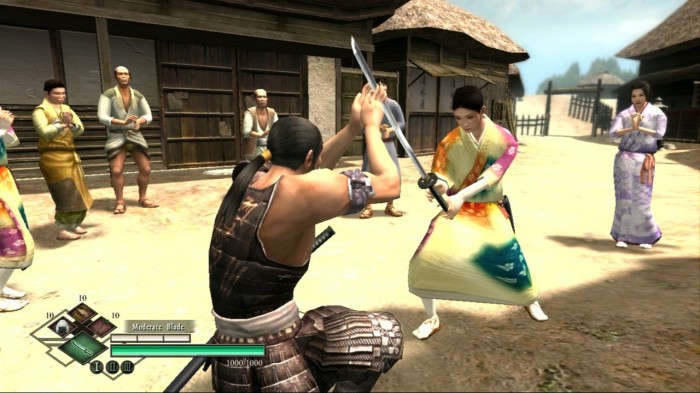 <style type='text/css'>
        #gallery-2 {
            margin: auto;
        }
        #gallery-2 .gallery-item {
            float: left;
            margin-top: 10px;
            text-align: center;
            width: 16%;
        }
        #gallery-2 img {
            border: 2px solid #cfcfcf;
        }
        #gallery-2 .gallery-caption {
            margin-left: 0;
        }
        /* see gallery_shortcode() in wp-includes/media.php */
    </style>
    <div data-carousel-extra='{"blog_id":27,"permalink":"https:\/\/xombitgames.com\/2012\/09\/lanzamientos-destacados-octubre-semana1","likes_blog_id":40960699}' id='gallery-2' class='gallery galleryid-19110 gallery-columns-6 gallery-size-large'><dl class='gallery-item'>
        <dt class='gallery-icon landscape'>
            <img width="700" height="393" src="https://xombitgames.com/files/2012/09/Way-of-the-samurai-4-1-700x393.jpg" class="attachment-large size-large" alt="Gameplay 1" srcset="https://xombitgames.com/files/2012/09/Way-of-the-samurai-4-1-700x393.jpg 700w, https://xombitgames.com/files/2012/09/Way-of-the-samurai-4-1-400x225.jpg 400w, https://xombitgames.com/files/2012/09/Way-of-the-samurai-4-1-220x123.jpg 220w, https://xombitgames.com/files/2012/09/Way-of-the-samurai-4-1.jpg 1024w" sizes="(max-width: 700px) 100vw, 700px" data-attachment-id="19164" data-orig-file="https://xombitgames.com/files/2012/09/Way-of-the-samurai-4-1.jpg" data-orig-size="1024,576" data-comments-opened="1" data-image-meta="{&quot;aperture&quot;:&quot;0&quot;,&quot;credit&quot;:&quot;&quot;,&quot;camera&quot;:&quot;&quot;,&quot;caption&quot;:&quot;&quot;,&quot;created_timestamp&quot;:&quot;0&quot;,&quot;copyright&quot;:&quot;&quot;,&quot;focal_length&quot;:&quot;0&quot;,&quot;iso&quot;:&quot;0&quot;,&quot;shutter_speed&quot;:&quot;0&quot;,&quot;title&quot;:&quot;&quot;}" data-image-title="Way of the samurai 4 (1)" data-image-description="" data-medium-file="https://xombitgames.com/files/2012/09/Way-of-the-samurai-4-1-400x225.jpg" data-large-file="https://xombitgames.com/files/2012/09/Way-of-the-samurai-4-1-700x393.jpg" />
        </dt></dl><dl class='gallery-item'>
        <dt class='gallery-icon landscape'>
            <img width="700" height="393" src="https://xombitgames.com/files/2012/09/Way-of-the-samurai-4-2-700x393.jpg" class="attachment-large size-large" alt="Gameplay 2" srcset="https://xombitgames.com/files/2012/09/Way-of-the-samurai-4-2-700x393.jpg 700w, https://xombitgames.com/files/2012/09/Way-of-the-samurai-4-2-400x225.jpg 400w, https://xombitgames.com/files/2012/09/Way-of-the-samurai-4-2-220x123.jpg 220w, https://xombitgames.com/files/2012/09/Way-of-the-samurai-4-2.jpg 1280w" sizes="(max-width: 700px) 100vw, 700px" data-attachment-id="19165" data-orig-file="https://xombitgames.com/files/2012/09/Way-of-the-samurai-4-2.jpg" data-orig-size="1280,720" data-comments-opened="1" data-image-meta="{&quot;aperture&quot;:&quot;0&quot;,&quot;credit&quot;:&quot;&quot;,&quot;camera&quot;:&quot;&quot;,&quot;caption&quot;:&quot;&quot;,&quot;created_timestamp&quot;:&quot;0&quot;,&quot;copyright&quot;:&quot;&quot;,&quot;focal_length&quot;:&quot;0&quot;,&quot;iso&quot;:&quot;0&quot;,&quot;shutter_speed&quot;:&quot;0&quot;,&quot;title&quot;:&quot;&quot;}" data-image-title="Way of the samurai 4 (2)" data-image-description="" data-medium-file="https://xombitgames.com/files/2012/09/Way-of-the-samurai-4-2-400x225.jpg" data-large-file="https://xombitgames.com/files/2012/09/Way-of-the-samurai-4-2-700x393.jpg" />
        </dt></dl><dl class='gallery-item'>
        <dt class='gallery-icon landscape'>
            <img width="700" height="393" src="https://xombitgames.com/files/2012/09/Way-of-the-samurai-4-3-700x393.jpg" class="attachment-large size-large" alt="Gameplay 3" srcset="https://xombitgames.com/files/2012/09/Way-of-the-samurai-4-3-700x393.jpg 700w, https://xombitgames.com/files/2012/09/Way-of-the-samurai-4-3-400x225.jpg 400w, https://xombitgames.com/files/2012/09/Way-of-the-samurai-4-3-220x123.jpg 220w, https://xombitgames.com/files/2012/09/Way-of-the-samurai-4-3.jpg 940w" sizes="(max-width: 700px) 100vw, 700px" data-attachment-id="19166" data-orig-file="https://xombitgames.com/files/2012/09/Way-of-the-samurai-4-3.jpg" data-orig-size="940,529" data-comments-opened="1" data-image-meta="{&quot;aperture&quot;:&quot;0&quot;,&quot;credit&quot;:&quot;&quot;,&quot;camera&quot;:&quot;&quot;,&quot;caption&quot;:&quot;&quot;,&quot;created_timestamp&quot;:&quot;0&quot;,&quot;copyright&quot;:&quot;&quot;,&quot;focal_length&quot;:&quot;0&quot;,&quot;iso&quot;:&quot;0&quot;,&quot;shutter_speed&quot;:&quot;0&quot;,&quot;title&quot;:&quot;&quot;}" data-image-title="Way of the samurai 4 (3)" data-image-description="" data-medium-file="https://xombitgames.com/files/2012/09/Way-of-the-samurai-4-3-400x225.jpg" data-large-file="https://xombitgames.com/files/2012/09/Way-of-the-samurai-4-3-700x393.jpg" />
        </dt></dl><dl class='gallery-item'>
        <dt class='gallery-icon landscape'>
            <img width="700" height="393" src="https://xombitgames.com/files/2012/09/Way-of-the-samurai-4-4-700x393.jpg" class="attachment-large size-large" alt="Gameplay 4" srcset="https://xombitgames.com/files/2012/09/Way-of-the-samurai-4-4-700x393.jpg 700w, https://xombitgames.com/files/2012/09/Way-of-the-samurai-4-4-400x225.jpg 400w, https://xombitgames.com/files/2012/09/Way-of-the-samurai-4-4-220x123.jpg 220w, https://xombitgames.com/files/2012/09/Way-of-the-samurai-4-4.jpg 1280w" sizes="(max-width: 700px) 100vw, 700px" data-attachment-id="19167" data-orig-file="https://xombitgames.com/files/2012/09/Way-of-the-samurai-4-4.jpg" data-orig-size="1280,720" data-comments-opened="1" data-image-meta="{&quot;aperture&quot;:&quot;0&quot;,&quot;credit&quot;:&quot;&quot;,&quot;camera&quot;:&quot;&quot;,&quot;caption&quot;:&quot;&quot;,&quot;created_timestamp&quot;:&quot;0&quot;,&quot;copyright&quot;:&quot;&quot;,&quot;focal_length&quot;:&quot;0&quot;,&quot;iso&quot;:&quot;0&quot;,&quot;shutter_speed&quot;:&quot;0&quot;,&quot;title&quot;:&quot;&quot;}" data-image-title="Way of the samurai 4 (4)" data-image-description="" data-medium-file="https://xombitgames.com/files/2012/09/Way-of-the-samurai-4-4-400x225.jpg" data-large-file="https://xombitgames.com/files/2012/09/Way-of-the-samurai-4-4-700x393.jpg" />
        </dt></dl><dl class='gallery-item'>
        <dt class='gallery-icon landscape'>
            <img width="700" height="399" src="https://xombitgames.com/files/2012/09/Way-of-the-samurai-4-700x399.jpg" class="attachment-large size-large" alt="Imagen de portada" srcset="https://xombitgames.com/files/2012/09/Way-of-the-samurai-4-700x400.jpg 700w, https://xombitgames.com/files/2012/09/Way-of-the-samurai-4-400x228.jpg 400w, https://xombitgames.com/files/2012/09/Way-of-the-samurai-4-220x125.jpg 220w, https://xombitgames.com/files/2012/09/Way-of-the-samurai-4.jpg 1100w" sizes="(max-width: 700px) 100vw, 700px" data-attachment-id="19168" data-orig-file="https://xombitgames.com/files/2012/09/Way-of-the-samurai-4.jpg" data-orig-size="1100,628" data-comments-opened="1" data-image-meta="{&quot;aperture&quot;:&quot;0&quot;,&quot;credit&quot;:&quot;&quot;,&quot;camera&quot;:&quot;&quot;,&quot;caption&quot;:&quot;&quot;,&quot;created_timestamp&quot;:&quot;0&quot;,&quot;copyright&quot;:&quot;&quot;,&quot;focal_length&quot;:&quot;0&quot;,&quot;iso&quot;:&quot;0&quot;,&quot;shutter_speed&quot;:&quot;0&quot;,&quot;title&quot;:&quot;Print&quot;}" data-image-title="Way of the Samurai 4" data-image-description="" data-medium-file="https://xombitgames.com/files/2012/09/Way-of-the-samurai-4-400x228.jpg" data-large-file="https://xombitgames.com/files/2012/09/Way-of-the-samurai-4-700x399.jpg" />
        </dt></dl><dl class='gallery-item'>
        <dt class='gallery-icon landscape'>
            <img width="700" height="378" src="https://xombitgames.com/files/2012/09/War-of-the-Roses-1-700x378.jpg" class="attachment-large size-large" alt="Gameplay 1" srcset="https://xombitgames.com/files/2012/09/War-of-the-Roses-1-700x378.jpg 700w, https://xombitgames.com/files/2012/09/War-of-the-Roses-1-400x216.jpg 400w, https://xombitgames.com/files/2012/09/War-of-the-Roses-1-220x118.jpg 220w" sizes="(max-width: 700px) 100vw, 700px" data-attachment-id="19169" data-orig-file="https://xombitgames.com/files/2012/09/War-of-the-Roses-1.jpg" data-orig-size="1920,1038" data-comments-opened="1" data-image-meta="{&quot;aperture&quot;:&quot;0&quot;,&quot;credit&quot;:&quot;&quot;,&quot;camera&quot;:&quot;&quot;,&quot;caption&quot;:&quot;&quot;,&quot;created_timestamp&quot;:&quot;0&quot;,&quot;copyright&quot;:&quot;&quot;,&quot;focal_length&quot;:&quot;0&quot;,&quot;iso&quot;:&quot;0&quot;,&quot;shutter_speed&quot;:&quot;0&quot;,&quot;title&quot;:&quot;&quot;}" data-image-title="War of the Roses (1)" data-image-description="" data-medium-file="https://xombitgames.com/files/2012/09/War-of-the-Roses-1-400x216.jpg" data-large-file="https://xombitgames.com/files/2012/09/War-of-the-Roses-1-700x378.jpg" />
        </dt></dl><br style="clear: both" /><dl class='gallery-item'>
        <dt class='gallery-icon landscape'>
            <img width="700" height="393" src="https://xombitgames.com/files/2012/09/War-of-the-Roses-2-700x393.jpg" class="attachment-large size-large" alt="Gameplay 2" srcset="https://xombitgames.com/files/2012/09/War-of-the-Roses-2-700x393.jpg 700w, https://xombitgames.com/files/2012/09/War-of-the-Roses-2-400x225.jpg 400w, https://xombitgames.com/files/2012/09/War-of-the-Roses-2-220x123.jpg 220w, https://xombitgames.com/files/2012/09/War-of-the-Roses-2.jpg 1024w" sizes="(max-width: 700px) 100vw, 700px" data-attachment-id="19170" data-orig-file="https://xombitgames.com/files/2012/09/War-of-the-Roses-2.jpg" data-orig-size="1024,576" data-comments-opened="1" data-image-meta="{&quot;aperture&quot;:&quot;0&quot;,&quot;credit&quot;:&quot;&quot;,&quot;camera&quot;:&quot;&quot;,&quot;caption&quot;:&quot;&quot;,&quot;created_timestamp&quot;:&quot;0&quot;,&quot;copyright&quot;:&quot;&quot;,&quot;focal_length&quot;:&quot;0&quot;,&quot;iso&quot;:&quot;0&quot;,&quot;shutter_speed&quot;:&quot;0&quot;,&quot;title&quot;:&quot;&quot;}" data-image-title="War of the Roses (2)" data-image-description="" data-medium-file="https://xombitgames.com/files/2012/09/War-of-the-Roses-2-400x225.jpg" data-large-file="https://xombitgames.com/files/2012/09/War-of-the-Roses-2-700x393.jpg" />
        </dt></dl><dl class='gallery-item'>
        <dt class='gallery-icon landscape'>
            <img width="700" height="393" src="https://xombitgames.com/files/2012/09/War-of-the-Roses-3-700x393.jpg" class="attachment-large size-large" alt="Gameplay 3" srcset="https://xombitgames.com/files/2012/09/War-of-the-Roses-3-700x393.jpg 700w, https://xombitgames.com/files/2012/09/War-of-the-Roses-3-400x224.jpg 400w, https://xombitgames.com/files/2012/09/War-of-the-Roses-3-220x123.jpg 220w, https://xombitgames.com/files/2012/09/War-of-the-Roses-3.jpg 1000w" sizes="(max-width: 700px) 100vw, 700px" data-attachment-id="19171" data-orig-file="https://xombitgames.com/files/2012/09/War-of-the-Roses-3.jpg" data-orig-size="1000,562" data-comments-opened="1" data-image-meta="{&quot;aperture&quot;:&quot;0&quot;,&quot;credit&quot;:&quot;&quot;,&quot;camera&quot;:&quot;&quot;,&quot;caption&quot;:&quot;&quot;,&quot;created_timestamp&quot;:&quot;0&quot;,&quot;copyright&quot;:&quot;&quot;,&quot;focal_length&quot;:&quot;0&quot;,&quot;iso&quot;:&quot;0&quot;,&quot;shutter_speed&quot;:&quot;0&quot;,&quot;title&quot;:&quot;&quot;}" data-image-title="War of the Roses (3)" data-image-description="" data-medium-file="https://xombitgames.com/files/2012/09/War-of-the-Roses-3-400x224.jpg" data-large-file="https://xombitgames.com/files/2012/09/War-of-the-Roses-3-700x393.jpg" />
        </dt></dl><dl class='gallery-item'>
        <dt class='gallery-icon landscape'>
            <img width="700" height="393" src="https://xombitgames.com/files/2012/09/War-of-the-Roses-4-700x393.jpg" class="attachment-large size-large" alt="Gameplay 4" srcset="https://xombitgames.com/files/2012/09/War-of-the-Roses-4-700x393.jpg 700w, https://xombitgames.com/files/2012/09/War-of-the-Roses-4-400x224.jpg 400w, https://xombitgames.com/files/2012/09/War-of-the-Roses-4-220x123.jpg 220w, https://xombitgames.com/files/2012/09/War-of-the-Roses-4.jpg 1000w" sizes="(max-width: 700px) 100vw, 700px" data-attachment-id="19172" data-orig-file="https://xombitgames.com/files/2012/09/War-of-the-Roses-4.jpg" data-orig-size="1000,562" data-comments-opened="1" data-image-meta="{&quot;aperture&quot;:&quot;0&quot;,&quot;credit&quot;:&quot;&quot;,&quot;camera&quot;:&quot;&quot;,&quot;caption&quot;:&quot;&quot;,&quot;created_timestamp&quot;:&quot;0&quot;,&quot;copyright&quot;:&quot;&quot;,&quot;focal_length&quot;:&quot;0&quot;,&quot;iso&quot;:&quot;0&quot;,&quot;shutter_speed&quot;:&quot;0&quot;,&quot;title&quot;:&quot;&quot;}" data-image-title="War of the Roses (4)" data-image-description="" data-medium-file="https://xombitgames.com/files/2012/09/War-of-the-Roses-4-400x224.jpg" data-large-file="https://xombitgames.com/files/2012/09/War-of-the-Roses-4-700x393.jpg" />
        </dt></dl><dl class='gallery-item'>
        <dt class='gallery-icon landscape'>
            <img width="700" height="393" src="https://xombitgames.com/files/2012/09/War-of-the-Roses-700x393.jpg" class="attachment-large size-large" alt="Imagen de portada" srcset="https://xombitgames.com/files/2012/09/War-of-the-Roses-700x393.jpg 700w, https://xombitgames.com/files/2012/09/War-of-the-Roses-400x224.jpg 400w, https://xombitgames.com/files/2012/09/War-of-the-Roses-220x123.jpg 220w, https://xombitgames.com/files/2012/09/War-of-the-Roses.jpg 1013w" sizes="(max-width: 700px) 100vw, 700px" data-attachment-id="19173" data-orig-file="https://xombitgames.com/files/2012/09/War-of-the-Roses.jpg" data-orig-size="1013,569" data-comments-opened="1" data-image-meta="{&quot;aperture&quot;:&quot;0&quot;,&quot;credit&quot;:&quot;&quot;,&quot;camera&quot;:&quot;&quot;,&quot;caption&quot;:&quot;&quot;,&quot;created_timestamp&quot;:&quot;0&quot;,&quot;copyright&quot;:&quot;&quot;,&quot;focal_length&quot;:&quot;0&quot;,&quot;iso&quot;:&quot;0&quot;,&quot;shutter_speed&quot;:&quot;0&quot;,&quot;title&quot;:&quot;&quot;}" data-image-title="War of the Roses" data-image-description="" data-medium-file="https://xombitgames.com/files/2012/09/War-of-the-Roses-400x224.jpg" data-large-file="https://xombitgames.com/files/2012/09/War-of-the-Roses-700x393.jpg" />
        </dt></dl><dl class='gallery-item'>
        <dt class='gallery-icon landscape'>
            <img width="700" height="393" src="https://xombitgames.com/files/2012/09/Resident-Evil-6-1-700x393.jpg" class="attachment-large size-large" alt="Gameplay 1" srcset="https://xombitgames.com/files/2012/09/Resident-Evil-6-1-700x393.jpg 700w, https://xombitgames.com/files/2012/09/Resident-Evil-6-1-400x225.jpg 400w, https://xombitgames.com/files/2012/09/Resident-Evil-6-1-220x123.jpg 220w, https://xombitgames.com/files/2012/09/Resident-Evil-6-1.jpg 1280w" sizes="(max-width: 700px) 100vw, 700px" data-attachment-id="19174" data-orig-file="https://xombitgames.com/files/2012/09/Resident-Evil-6-1.jpg" data-orig-size="1280,720" data-comments-opened="1" data-image-meta="{&quot;aperture&quot;:&quot;0&quot;,&quot;credit&quot;:&quot;&quot;,&quot;camera&quot;:&quot;&quot;,&quot;caption&quot;:&quot;&quot;,&quot;created_timestamp&quot;:&quot;0&quot;,&quot;copyright&quot;:&quot;&quot;,&quot;focal_length&quot;:&quot;0&quot;,&quot;iso&quot;:&quot;0&quot;,&quot;shutter_speed&quot;:&quot;0&quot;,&quot;title&quot;:&quot;&quot;}" data-image-title="Resident Evil 6 (1)" data-image-description="" data-medium-file="https://xombitgames.com/files/2012/09/Resident-Evil-6-1-400x225.jpg" data-large-file="https://xombitgames.com/files/2012/09/Resident-Evil-6-1-700x393.jpg" />
        </dt></dl><dl class='gallery-item'>
        <dt class='gallery-icon landscape'>
            <img width="700" height="393" src="https://xombitgames.com/files/2012/09/Resident-Evil-6-2-700x393.jpg" class="attachment-large size-large" alt="Gameplay 2" srcset="https://xombitgames.com/files/2012/09/Resident-Evil-6-2-700x393.jpg 700w, https://xombitgames.com/files/2012/09/Resident-Evil-6-2-400x225.jpg 400w, https://xombitgames.com/files/2012/09/Resident-Evil-6-2-220x123.jpg 220w, https://xombitgames.com/files/2012/09/Resident-Evil-6-2.jpg 1280w" sizes="(max-width: 700px) 100vw, 700px" data-attachment-id="19175" data-orig-file="https://xombitgames.com/files/2012/09/Resident-Evil-6-2.jpg" data-orig-size="1280,720" data-comments-opened="1" data-image-meta="{&quot;aperture&quot;:&quot;0&quot;,&quot;credit&quot;:&quot;&quot;,&quot;camera&quot;:&quot;&quot;,&quot;caption&quot;:&quot;&quot;,&quot;created_timestamp&quot;:&quot;0&quot;,&quot;copyright&quot;:&quot;&quot;,&quot;focal_length&quot;:&quot;0&quot;,&quot;iso&quot;:&quot;0&quot;,&quot;shutter_speed&quot;:&quot;0&quot;,&quot;title&quot;:&quot;&quot;}" data-image-title="Resident Evil 6 (2)" data-image-description="" data-medium-file="https://xombitgames.com/files/2012/09/Resident-Evil-6-2-400x225.jpg" data-large-file="https://xombitgames.com/files/2012/09/Resident-Evil-6-2-700x393.jpg" />
        </dt></dl><br style="clear: both" /><dl class='gallery-item'>
        <dt class='gallery-icon landscape'>
            <img width="700" height="393" src="https://xombitgames.com/files/2012/09/Resident-Evil-6-3-700x393.jpg" class="attachment-large size-large" alt="Gameplay 3" srcset="https://xombitgames.com/files/2012/09/Resident-Evil-6-3-700x393.jpg 700w, https://xombitgames.com/files/2012/09/Resident-Evil-6-3-400x225.jpg 400w, https://xombitgames.com/files/2012/09/Resident-Evil-6-3-220x123.jpg 220w, https://xombitgames.com/files/2012/09/Resident-Evil-6-3.jpg 1280w" sizes="(max-width: 700px) 100vw, 700px" data-attachment-id="19176" data-orig-file="https://xombitgames.com/files/2012/09/Resident-Evil-6-3.jpg" data-orig-size="1280,720" data-comments-opened="1" data-image-meta="{&quot;aperture&quot;:&quot;0&quot;,&quot;credit&quot;:&quot;&quot;,&quot;camera&quot;:&quot;&quot;,&quot;caption&quot;:&quot;&quot;,&quot;created_timestamp&quot;:&quot;0&quot;,&quot;copyright&quot;:&quot;&quot;,&quot;focal_length&quot;:&quot;0&quot;,&quot;iso&quot;:&quot;0&quot;,&quot;shutter_speed&quot;:&quot;0&quot;,&quot;title&quot;:&quot;&quot;}" data-image-title="Resident Evil 6 (3)" data-image-description="" data-medium-file="https://xombitgames.com/files/2012/09/Resident-Evil-6-3-400x225.jpg" data-large-file="https://xombitgames.com/files/2012/09/Resident-Evil-6-3-700x393.jpg" />
        </dt></dl><dl class='gallery-item'>
        <dt class='gallery-icon landscape'>
            <img width="700" height="393" src="https://xombitgames.com/files/2012/09/Resident-Evil-6-4-700x393.jpg" class="attachment-large size-large" alt="Gameplay 4" srcset="https://xombitgames.com/files/2012/09/Resident-Evil-6-4-700x393.jpg 700w, https://xombitgames.com/files/2012/09/Resident-Evil-6-4-400x225.jpg 400w, https://xombitgames.com/files/2012/09/Resident-Evil-6-4-220x123.jpg 220w, https://xombitgames.com/files/2012/09/Resident-Evil-6-4.jpg 1280w" sizes="(max-width: 700px) 100vw, 700px" data-attachment-id="19177" data-orig-file="https://xombitgames.com/files/2012/09/Resident-Evil-6-4.jpg" data-orig-size="1280,720" data-comments-opened="1" data-image-meta="{&quot;aperture&quot;:&quot;0&quot;,&quot;credit&quot;:&quot;&quot;,&quot;camera&quot;:&quot;&quot;,&quot;caption&quot;:&quot;&quot;,&quot;created_timestamp&quot;:&quot;0&quot;,&quot;copyright&quot;:&quot;&quot;,&quot;focal_length&quot;:&quot;0&quot;,&quot;iso&quot;:&quot;0&quot;,&quot;shutter_speed&quot;:&quot;0&quot;,&quot;title&quot;:&quot;&quot;}" data-image-title="Resident Evil 6 (4)" data-image-description="" data-medium-file="https://xombitgames.com/files/2012/09/Resident-Evil-6-4-400x225.jpg" data-large-file="https://xombitgames.com/files/2012/09/Resident-Evil-6-4-700x393.jpg" />
        </dt></dl><dl class='gallery-item'>
        <dt class='gallery-icon landscape'>
            <img width="700" height="393" src="https://xombitgames.com/files/2012/09/Resident-Evil-6-700x393.jpg" class="attachment-large size-large" alt="Imagen de portada" srcset="https://xombitgames.com/files/2012/09/Resident-Evil-6-700x393.jpg 700w, https://xombitgames.com/files/2012/09/Resident-Evil-6-400x224.jpg 400w, https://xombitgames.com/files/2012/09/Resident-Evil-6-220x123.jpg 220w, https://xombitgames.com/files/2012/09/Resident-Evil-6.jpg 1024w" sizes="(max-width: 700px) 100vw, 700px" data-attachment-id="19178" data-orig-file="https://xombitgames.com/files/2012/09/Resident-Evil-6.jpg" data-orig-size="1024,575" data-comments-opened="1" data-image-meta="{&quot;aperture&quot;:&quot;0&quot;,&quot;credit&quot;:&quot;&quot;,&quot;camera&quot;:&quot;&quot;,&quot;caption&quot;:&quot;&quot;,&quot;created_timestamp&quot;:&quot;0&quot;,&quot;copyright&quot;:&quot;&quot;,&quot;focal_length&quot;:&quot;0&quot;,&quot;iso&quot;:&quot;0&quot;,&quot;shutter_speed&quot;:&quot;0&quot;,&quot;title&quot;:&quot;&quot;}" data-image-title="Resident Evil 6" data-image-description="" data-medium-file="https://xombitgames.com/files/2012/09/Resident-Evil-6-400x224.jpg" data-large-file="https://xombitgames.com/files/2012/09/Resident-Evil-6-700x393.jpg" />
        </dt></dl><dl class='gallery-item'>
        <dt class='gallery-icon landscape'>
            <img width="700" height="393" src="https://xombitgames.com/files/2012/09/NBA-2K13-1-700x393.jpg" class="attachment-large size-large" alt="Gameplay 1" srcset="https://xombitgames.com/files/2012/09/NBA-2K13-1-700x393.jpg 700w, https://xombitgames.com/files/2012/09/NBA-2K13-1-400x224.jpg 400w, https://xombitgames.com/files/2012/09/NBA-2K13-1-220x123.jpg 220w, https://xombitgames.com/files/2012/09/NBA-2K13-1.jpg 958w" sizes="(max-width: 700px) 100vw, 700px" data-attachment-id="19179" data-orig-file="https://xombitgames.com/files/2012/09/NBA-2K13-1.jpg" data-orig-size="958,538" data-comments-opened="1" data-image-meta="{&quot;aperture&quot;:&quot;0&quot;,&quot;credit&quot;:&quot;&quot;,&quot;camera&quot;:&quot;&quot;,&quot;caption&quot;:&quot;&quot;,&quot;created_timestamp&quot;:&quot;0&quot;,&quot;copyright&quot;:&quot;&quot;,&quot;focal_length&quot;:&quot;0&quot;,&quot;iso&quot;:&quot;0&quot;,&quot;shutter_speed&quot;:&quot;0&quot;,&quot;title&quot;:&quot;&quot;}" data-image-title="NBA 2K13 (1)" data-image-description="" data-medium-file="https://xombitgames.com/files/2012/09/NBA-2K13-1-400x224.jpg" data-large-file="https://xombitgames.com/files/2012/09/NBA-2K13-1-700x393.jpg" />
        </dt></dl><dl class='gallery-item'>
        <dt class='gallery-icon landscape'>
            <img width="700" height="369" src="https://xombitgames.com/files/2012/09/NBA-2K13-2-700x369.jpg" class="attachment-large size-large" alt="Gameplay 2" srcset="https://xombitgames.com/files/2012/09/NBA-2K13-2-700x369.jpg 700w, https://xombitgames.com/files/2012/09/NBA-2K13-2-400x211.jpg 400w, https://xombitgames.com/files/2012/09/NBA-2K13-2-220x116.jpg 220w, https://xombitgames.com/files/2012/09/NBA-2K13-2.jpg 1280w" sizes="(max-width: 700px) 100vw, 700px" data-attachment-id="19180" data-orig-file="https://xombitgames.com/files/2012/09/NBA-2K13-2.jpg" data-orig-size="1280,676" data-comments-opened="1" data-image-meta="{&quot;aperture&quot;:&quot;0&quot;,&quot;credit&quot;:&quot;&quot;,&quot;camera&quot;:&quot;&quot;,&quot;caption&quot;:&quot;&quot;,&quot;created_timestamp&quot;:&quot;0&quot;,&quot;copyright&quot;:&quot;&quot;,&quot;focal_length&quot;:&quot;0&quot;,&quot;iso&quot;:&quot;0&quot;,&quot;shutter_speed&quot;:&quot;0&quot;,&quot;title&quot;:&quot;&quot;}" data-image-title="NBA 2K13 (2)" data-image-description="" data-medium-file="https://xombitgames.com/files/2012/09/NBA-2K13-2-400x211.jpg" data-large-file="https://xombitgames.com/files/2012/09/NBA-2K13-2-700x369.jpg" />
        </dt></dl><dl class='gallery-item'>
        <dt class='gallery-icon landscape'>
            <img width="700" height="369" src="https://xombitgames.com/files/2012/09/NBA-2K13-3-700x369.jpg" class="attachment-large size-large" alt="Gameplay 3" srcset="https://xombitgames.com/files/2012/09/NBA-2K13-3-700x369.jpg 700w, https://xombitgames.com/files/2012/09/NBA-2K13-3-400x211.jpg 400w, https://xombitgames.com/files/2012/09/NBA-2K13-3-220x116.jpg 220w, https://xombitgames.com/files/2012/09/NBA-2K13-3.jpg 1279w" sizes="(max-width: 700px) 100vw, 700px" data-attachment-id="19181" data-orig-file="https://xombitgames.com/files/2012/09/NBA-2K13-3.jpg" data-orig-size="1279,676" data-comments-opened="1" data-image-meta="{&quot;aperture&quot;:&quot;0&quot;,&quot;credit&quot;:&quot;&quot;,&quot;camera&quot;:&quot;&quot;,&quot;caption&quot;:&quot;&quot;,&quot;created_timestamp&quot;:&quot;0&quot;,&quot;copyright&quot;:&quot;&quot;,&quot;focal_length&quot;:&quot;0&quot;,&quot;iso&quot;:&quot;0&quot;,&quot;shutter_speed&quot;:&quot;0&quot;,&quot;title&quot;:&quot;&quot;}" data-image-title="NBA 2K13 (3)" data-image-description="" data-medium-file="https://xombitgames.com/files/2012/09/NBA-2K13-3-400x211.jpg" data-large-file="https://xombitgames.com/files/2012/09/NBA-2K13-3-700x369.jpg" />
        </dt></dl><br style="clear: both" /><dl class='gallery-item'>
        <dt class='gallery-icon landscape'>
            <img width="700" height="393" src="https://xombitgames.com/files/2012/09/NBA-2K13-4-700x393.jpg" class="attachment-large size-large" alt="Gameplay 4" srcset="https://xombitgames.com/files/2012/09/NBA-2K13-4-700x393.jpg 700w, https://xombitgames.com/files/2012/09/NBA-2K13-4-400x224.jpg 400w, https://xombitgames.com/files/2012/09/NBA-2K13-4-220x123.jpg 220w, https://xombitgames.com/files/2012/09/NBA-2K13-4.jpg 958w" sizes="(max-width: 700px) 100vw, 700px" data-attachment-id="19182" data-orig-file="https://xombitgames.com/files/2012/09/NBA-2K13-4.jpg" data-orig-size="958,538" data-comments-opened="1" data-image-meta="{&quot;aperture&quot;:&quot;0&quot;,&quot;credit&quot;:&quot;&quot;,&quot;camera&quot;:&quot;&quot;,&quot;caption&quot;:&quot;&quot;,&quot;created_timestamp&quot;:&quot;0&quot;,&quot;copyright&quot;:&quot;&quot;,&quot;focal_length&quot;:&quot;0&quot;,&quot;iso&quot;:&quot;0&quot;,&quot;shutter_speed&quot;:&quot;0&quot;,&quot;title&quot;:&quot;&quot;}" data-image-title="NBA 2K13 (4)" data-image-description="" data-medium-file="https://xombitgames.com/files/2012/09/NBA-2K13-4-400x224.jpg" data-large-file="https://xombitgames.com/files/2012/09/NBA-2K13-4-700x393.jpg" />
        </dt></dl><dl class='gallery-item'>
        <dt class='gallery-icon landscape'>
            <img width="700" height="393" src="https://xombitgames.com/files/2012/09/NBA-2K13-700x393.jpg" class="attachment-large size-large" alt="Imagen de portada" srcset="https://xombitgames.com/files/2012/09/NBA-2K13-700x393.jpg 700w, https://xombitgames.com/files/2012/09/NBA-2K13-400x224.jpg 400w, https://xombitgames.com/files/2012/09/NBA-2K13-220x123.jpg 220w, https://xombitgames.com/files/2012/09/NBA-2K13.jpg 1000w" sizes="(max-width: 700px) 100vw, 700px" data-attachment-id="19183" data-orig-file="https://xombitgames.com/files/2012/09/NBA-2K13.jpg" data-orig-size="1000,562" data-comments-opened="1" data-image-meta="{&quot;aperture&quot;:&quot;0&quot;,&quot;credit&quot;:&quot;&quot;,&quot;camera&quot;:&quot;&quot;,&quot;caption&quot;:&quot;&quot;,&quot;created_timestamp&quot;:&quot;0&quot;,&quot;copyright&quot;:&quot;&quot;,&quot;focal_length&quot;:&quot;0&quot;,&quot;iso&quot;:&quot;0&quot;,&quot;shutter_speed&quot;:&quot;0&quot;,&quot;title&quot;:&quot;&quot;}" data-image-title="NBA 2K13" data-image-description="" data-medium-file="https://xombitgames.com/files/2012/09/NBA-2K13-400x224.jpg" data-large-file="https://xombitgames.com/files/2012/09/NBA-2K13-700x393.jpg" />
        </dt></dl><dl class='gallery-item'>
        <dt class='gallery-icon landscape'>
            <img width="700" height="393" src="https://xombitgames.com/files/2012/09/Hell-Yeah-Wrath-of-the-Dead-Rabbit-1-700x393.jpg" class="attachment-large size-large" alt="Gameplay 1" srcset="https://xombitgames.com/files/2012/09/Hell-Yeah-Wrath-of-the-Dead-Rabbit-1-700x393.jpg 700w, https://xombitgames.com/files/2012/09/Hell-Yeah-Wrath-of-the-Dead-Rabbit-1-400x225.jpg 400w, https://xombitgames.com/files/2012/09/Hell-Yeah-Wrath-of-the-Dead-Rabbit-1-220x123.jpg 220w, https://xombitgames.com/files/2012/09/Hell-Yeah-Wrath-of-the-Dead-Rabbit-1.jpg 1280w" sizes="(max-width: 700px) 100vw, 700px" data-attachment-id="19184" data-orig-file="https://xombitgames.com/files/2012/09/Hell-Yeah-Wrath-of-the-Dead-Rabbit-1.jpg" data-orig-size="1280,720" data-comments-opened="1" data-image-meta="{&quot;aperture&quot;:&quot;0&quot;,&quot;credit&quot;:&quot;&quot;,&quot;camera&quot;:&quot;&quot;,&quot;caption&quot;:&quot;&quot;,&quot;created_timestamp&quot;:&quot;0&quot;,&quot;copyright&quot;:&quot;&quot;,&quot;focal_length&quot;:&quot;0&quot;,&quot;iso&quot;:&quot;0&quot;,&quot;shutter_speed&quot;:&quot;0&quot;,&quot;title&quot;:&quot;&quot;}" data-image-title="Hell Yeah Wrath of the Dead Rabbit (1)" data-image-description="" data-medium-file="https://xombitgames.com/files/2012/09/Hell-Yeah-Wrath-of-the-Dead-Rabbit-1-400x225.jpg" data-large-file="https://xombitgames.com/files/2012/09/Hell-Yeah-Wrath-of-the-Dead-Rabbit-1-700x393.jpg" />
        </dt></dl><dl class='gallery-item'>
        <dt class='gallery-icon landscape'>
            <img width="700" height="393" src="https://xombitgames.com/files/2012/09/Hell-Yeah-Wrath-of-the-Dead-Rabbit-2-700x393.jpg" class="attachment-large size-large" alt="Gameplay 2" srcset="https://xombitgames.com/files/2012/09/Hell-Yeah-Wrath-of-the-Dead-Rabbit-2-700x393.jpg 700w, https://xombitgames.com/files/2012/09/Hell-Yeah-Wrath-of-the-Dead-Rabbit-2-400x225.jpg 400w, https://xombitgames.com/files/2012/09/Hell-Yeah-Wrath-of-the-Dead-Rabbit-2-220x123.jpg 220w, https://xombitgames.com/files/2012/09/Hell-Yeah-Wrath-of-the-Dead-Rabbit-2.jpg 1280w" sizes="(max-width: 700px) 100vw, 700px" data-attachment-id="19185" data-orig-file="https://xombitgames.com/files/2012/09/Hell-Yeah-Wrath-of-the-Dead-Rabbit-2.jpg" data-orig-size="1280,720" data-comments-opened="1" data-image-meta="{&quot;aperture&quot;:&quot;0&quot;,&quot;credit&quot;:&quot;&quot;,&quot;camera&quot;:&quot;&quot;,&quot;caption&quot;:&quot;&quot;,&quot;created_timestamp&quot;:&quot;0&quot;,&quot;copyright&quot;:&quot;&quot;,&quot;focal_length&quot;:&quot;0&quot;,&quot;iso&quot;:&quot;0&quot;,&quot;shutter_speed&quot;:&quot;0&quot;,&quot;title&quot;:&quot;&quot;}" data-image-title="Hell Yeah Wrath of the Dead Rabbit (2)" data-image-description="" data-medium-file="https://xombitgames.com/files/2012/09/Hell-Yeah-Wrath-of-the-Dead-Rabbit-2-400x225.jpg" data-large-file="https://xombitgames.com/files/2012/09/Hell-Yeah-Wrath-of-the-Dead-Rabbit-2-700x393.jpg" />
        </dt></dl><dl class='gallery-item'>
        <dt class='gallery-icon landscape'>
            <img width="700" height="393" src="https://xombitgames.com/files/2012/09/Hell-Yeah-Wrath-of-the-Dead-Rabbit-3-700x393.jpg" class="attachment-large size-large" alt="Gameplay 3" srcset="https://xombitgames.com/files/2012/09/Hell-Yeah-Wrath-of-the-Dead-Rabbit-3-700x393.jpg 700w, https://xombitgames.com/files/2012/09/Hell-Yeah-Wrath-of-the-Dead-Rabbit-3-400x225.jpg 400w, https://xombitgames.com/files/2012/09/Hell-Yeah-Wrath-of-the-Dead-Rabbit-3-220x123.jpg 220w, https://xombitgames.com/files/2012/09/Hell-Yeah-Wrath-of-the-Dead-Rabbit-3.jpg 1280w" sizes="(max-width: 700px) 100vw, 700px" data-attachment-id="19186" data-orig-file="https://xombitgames.com/files/2012/09/Hell-Yeah-Wrath-of-the-Dead-Rabbit-3.jpg" data-orig-size="1280,720" data-comments-opened="1" data-image-meta="{&quot;aperture&quot;:&quot;0&quot;,&quot;credit&quot;:&quot;&quot;,&quot;camera&quot;:&quot;&quot;,&quot;caption&quot;:&quot;&quot;,&quot;created_timestamp&quot;:&quot;0&quot;,&quot;copyright&quot;:&quot;&quot;,&quot;focal_length&quot;:&quot;0&quot;,&quot;iso&quot;:&quot;0&quot;,&quot;shutter_speed&quot;:&quot;0&quot;,&quot;title&quot;:&quot;&quot;}" data-image-title="Hell Yeah Wrath of the Dead Rabbit (3)" data-image-description="" data-medium-file="https://xombitgames.com/files/2012/09/Hell-Yeah-Wrath-of-the-Dead-Rabbit-3-400x225.jpg" data-large-file="https://xombitgames.com/files/2012/09/Hell-Yeah-Wrath-of-the-Dead-Rabbit-3-700x393.jpg" />
        </dt></dl><dl class='gallery-item'>
        <dt class='gallery-icon landscape'>
            <img width="700" height="393" src="https://xombitgames.com/files/2012/09/Hell-Yeah-Wrath-of-the-Dead-Rabbit-4-700x393.jpg" class="attachment-large size-large" alt="Gameplay 4" srcset="https://xombitgames.com/files/2012/09/Hell-Yeah-Wrath-of-the-Dead-Rabbit-4-700x393.jpg 700w, https://xombitgames.com/files/2012/09/Hell-Yeah-Wrath-of-the-Dead-Rabbit-4-400x225.jpg 400w, https://xombitgames.com/files/2012/09/Hell-Yeah-Wrath-of-the-Dead-Rabbit-4-220x123.jpg 220w, https://xombitgames.com/files/2012/09/Hell-Yeah-Wrath-of-the-Dead-Rabbit-4.jpg 1280w" sizes="(max-width: 700px) 100vw, 700px" data-attachment-id="19187" data-orig-file="https://xombitgames.com/files/2012/09/Hell-Yeah-Wrath-of-the-Dead-Rabbit-4.jpg" data-orig-size="1280,720" data-comments-opened="1" data-image-meta="{&quot;aperture&quot;:&quot;0&quot;,&quot;credit&quot;:&quot;&quot;,&quot;camera&quot;:&quot;&quot;,&quot;caption&quot;:&quot;&quot;,&quot;created_timestamp&quot;:&quot;0&quot;,&quot;copyright&quot;:&quot;&quot;,&quot;focal_length&quot;:&quot;0&quot;,&quot;iso&quot;:&quot;0&quot;,&quot;shutter_speed&quot;:&quot;0&quot;,&quot;title&quot;:&quot;&quot;}" data-image-title="Hell Yeah Wrath of the Dead Rabbit (4)" data-image-description="" data-medium-file="https://xombitgames.com/files/2012/09/Hell-Yeah-Wrath-of-the-Dead-Rabbit-4-400x225.jpg" data-large-file="https://xombitgames.com/files/2012/09/Hell-Yeah-Wrath-of-the-Dead-Rabbit-4-700x393.jpg" />
        </dt></dl><br style="clear: both" /><dl class='gallery-item'>
        <dt class='gallery-icon landscape'>
            <img width="700" height="385" src="https://xombitgames.com/files/2012/09/Hell-Yeah-Wrath-of-the-Dead-Rabbit-700x385.jpg" class="attachment-large size-large" alt="Imagen de portada" srcset="https://xombitgames.com/files/2012/09/Hell-Yeah-Wrath-of-the-Dead-Rabbit-700x385.jpg 700w, https://xombitgames.com/files/2012/09/Hell-Yeah-Wrath-of-the-Dead-Rabbit-400x220.jpg 400w, https://xombitgames.com/files/2012/09/Hell-Yeah-Wrath-of-the-Dead-Rabbit-220x121.jpg 220w, https://xombitgames.com/files/2012/09/Hell-Yeah-Wrath-of-the-Dead-Rabbit.jpg 1276w" sizes="(max-width: 700px) 100vw, 700px" data-attachment-id="19188" data-orig-file="https://xombitgames.com/files/2012/09/Hell-Yeah-Wrath-of-the-Dead-Rabbit.jpg" data-orig-size="1276,702" data-comments-opened="1" data-image-meta="{&quot;aperture&quot;:&quot;0&quot;,&quot;credit&quot;:&quot;&quot;,&quot;camera&quot;:&quot;&quot;,&quot;caption&quot;:&quot;&quot;,&quot;created_timestamp&quot;:&quot;0&quot;,&quot;copyright&quot;:&quot;&quot;,&quot;focal_length&quot;:&quot;0&quot;,&quot;iso&quot;:&quot;0&quot;,&quot;shutter_speed&quot;:&quot;0&quot;,&quot;title&quot;:&quot;&quot;}" data-image-title="Hell Yeah Wrath of the Dead Rabbit" data-image-description="" data-medium-file="https://xombitgames.com/files/2012/09/Hell-Yeah-Wrath-of-the-Dead-Rabbit-400x220.jpg" data-large-file="https://xombitgames.com/files/2012/09/Hell-Yeah-Wrath-of-the-Dead-Rabbit-700x385.jpg" />
        </dt></dl><dl class='gallery-item'>
        <dt class='gallery-icon landscape'>
            <img width="700" height="500" src="https://xombitgames.com/files/2012/09/Lanzamientos-destacados4.jpg" class="attachment-large size-large" alt="Imagen destacada" srcset="https://xombitgames.com/files/2012/09/Lanzamientos-destacados4.jpg 700w, https://xombitgames.com/files/2012/09/Lanzamientos-destacados4-400x285.jpg 400w, https://xombitgames.com/files/2012/09/Lanzamientos-destacados4-220x157.jpg 220w" sizes="(max-width: 700px) 100vw, 700px" data-attachment-id="19189" data-orig-file="https://xombitgames.com/files/2012/09/Lanzamientos-destacados4.jpg" data-orig-size="700,500" data-comments-opened="1" data-image-meta="{&quot;aperture&quot;:&quot;0&quot;,&quot;credit&quot;:&quot;&quot;,&quot;camera&quot;:&quot;&quot;,&quot;caption&quot;:&quot;&quot;,&quot;created_timestamp&quot;:&quot;0&quot;,&quot;copyright&quot;:&quot;&quot;,&quot;focal_length&quot;:&quot;0&quot;,&quot;iso&quot;:&quot;0&quot;,&quot;shutter_speed&quot;:&quot;0&quot;,&quot;title&quot;:&quot;&quot;}" data-image-title="Lanzamientos destacados" data-image-description="" data-medium-file="https://xombitgames.com/files/2012/09/Lanzamientos-destacados4-400x285.jpg" data-large-file="https://xombitgames.com/files/2012/09/Lanzamientos-destacados4.jpg" />
        </dt></dl>
        <br style='clear: both' />
    </div>