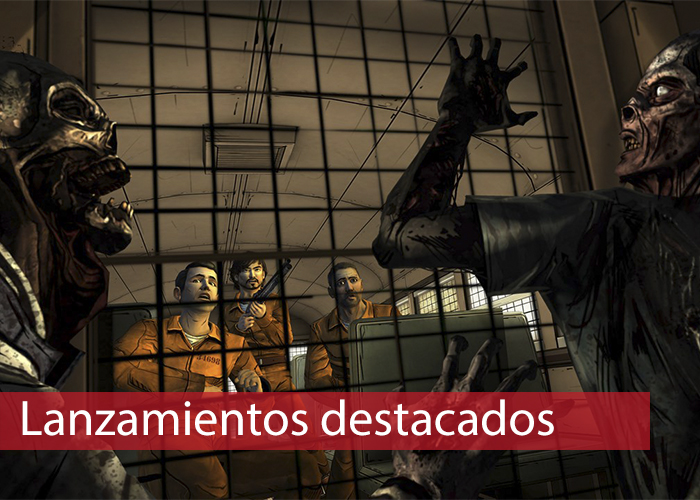 Esta semana tenemos para todos vosotros tres juegos completos y dos contenidos descargables que coparán el mercado del videojuego los próximos siete días. Muchas tortas, zombis por todas partes (como es habitual en la actualidad), matamarcianos clásicos en consolas actuales, la estrategia pura para dominar el mundo y un par de hermanos muy, pero que muy clásicos que vuelven en una nueva aventura. Una buena cantidad de ingredientes para formar una receta entretenida para esta semana que estrenamos mañana.
Kavinsky (iOS, Android)
En este juego, inspirado en un reconocido músico francés, recorreremos las calles de Los Ángeles a través de las cuales nos enfrentaremos a diferentes enemigos. Aquí es cuando entra en juego el estilo beat'em up como si de un Street of Rage se tratase, con únicamente dos botones; puñetazos y patadas. Este título también tendrá un apartado de carreras de coches por la ciudad con el que viviremos una gran sensación de velocidad.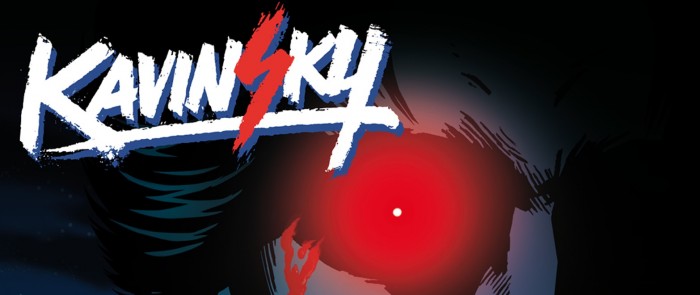 El juego tiene un apartado gráfico de estilo cartoon muy bien conseguido. Sin embargo su desarrolladora, Record Makers, se ha acordado de los nostálgicos que aún añoran con una nueva creación como las de antaño, y han implementado un modo en el que el juego pasa a los 16 bits y su jugabilidad se transforma en scroll lateral. A partir del lunes día 8 estará tanto en Google Play como en iTunes de manera gratuita. No nos lo vamos a perder.
The Walking Dead: 400 days (PS3, PS Vita, Xbox 360, PC, iOS, Mac)
Este será el próximo contenido descargable para The Walking Dead que amplía la historia basada en la primera temporada del videojuego de Telltale Games. Esta semana que entra estará disponible para diversas plataformas, para unas antes que para otras, pero no se escapará ninguna antes del viernes. Este capítulo será una especie de unión entre la primera y la segunda temporada del juego, así que veremos el desenlace de la primera algo más completo. Nos podremos hacer con él por unos 5 euros.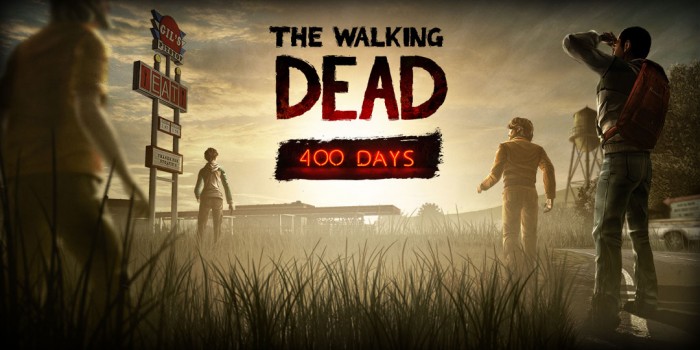 En esta entrega nos pondremos en la piel de cinco nuevos de los personajes de la historia, los cuales tendrán algunas conexiones entre sí que definirán la continuación de la historia. Como ya se anunció, la desarrolladora de esta saga tiene previsto presentar cinco historias que completen la serie de videojuegos de muertos vivientes. El título de esta entrega hace referencia a los 400 días de apocalipsis zombi a la que intentaremos sobrevivir.
Kokuga (3DS)
Nintendo 3DS llevaba tiempo sin ofrecer un lanzamiento destacado en el mercado. Esta semana nos presentan Kokuga, un juego de acción matamarcianos como los de antes. Estará disponible en la eShop a partir del 11 de julio por unos 15 euros nada más. El desarrollo ha estado a cargo de Hiroshi Iuchi, el cual ha conseguido crear este shoot'em up que nos hará manejar varios vehículos de combate y hacer frente a decenas de enemigos interespaciales.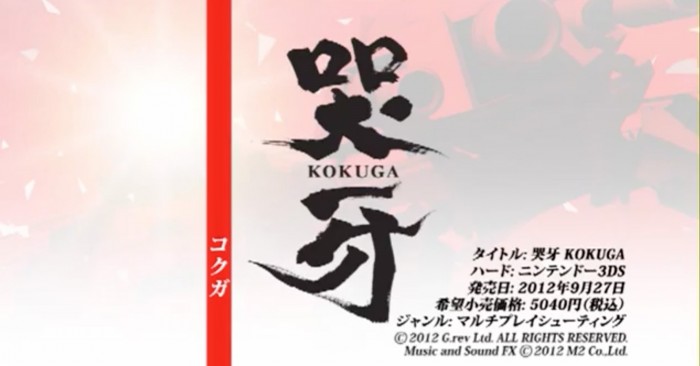 Tendremos una gran variedad de escenarios que hará que la jugabilidad sea cada vez diferente en cada partida. A destacar está el modo para cuatro jugadores en el que utilizaremos nuestra habilidad con las cartas especiales para aumentar nuestro porcentaje de victoria frente a los enemigos que inundarán la pantalla. Un juego para probar y que tiene un muy buena pinta. Los usuarios de 3DS tienen una nueva adquisición suculenta esta semana.
Civilization V: Cambia el Mundo (PC, Mac)
Este será el segundo paquete de contenido descargable para Civilization V. En él se nos ofrecen nuevos escenarios, civilizaciones y un sistema de juego algo renovado. El comercio internacional, un Congreso Mundial para tomar decisiones que afecten a la partida y poder expandir nuestro poder con el arte y la cultura, serán las tres novedades más destacadas de este pack que amplía la experiencia de Civilization V.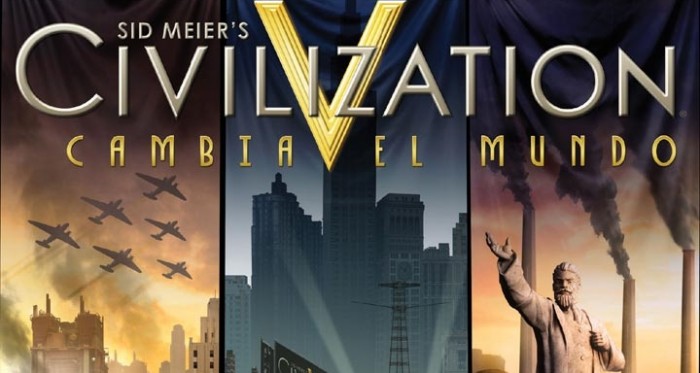 La expansión no debería llamarse así, solo porque debemos tener el juego original, porque por su alto precio, 30 euros, podría pasar por un juego completo. Este paquete nos ofrece una gran cantidad de horas, muchas más que las que nos dan otras expansiones de otros juegos con mayores presupuestos en la industria. Firaxis Games y 2K Games nos lo pondrán en bandeja a partir del 12 de julio.
Mario & Luigi: Dream Team (3DS)
La cuarta entrega de Mario & Luigi pone a los hermanos fontaneros en un nuevo aprieto. En esta ocasión viajaremos al mundo de los sueños para rescatar por enésima vez a la princesa Peach. Controlaremos a Mario en el mundo real y a Luigi en los sueños. Haremos frente a las pesadillas de Luigi en las que nos encontraremos grandes peligros por aquellos mundos imaginarios mientras Mario intenta por todos los medios reales sortear sus propios peligros.

Recibiremos una invitación a Isla Almohada para hacer turismo. Peach es secuestrada y podremos apoyarnos en la ayuda inestimable de nuestros amigos Aurelia y Eldream a lo largo de la aventura. Nuestros objetivo antes que rescatar a Peach será el de liberar a los habitantes de la isla y acabar con las pesadillas que atormentan sus vidas allí. El juego aparecerá de la mano de AlphaDream, en tiendas a partir del día 12 por unos 37 euros.
Galería de imágenes
    <style type='text/css'>
        #gallery-2 {
            margin: auto;
        }
        #gallery-2 .gallery-item {
            float: left;
            margin-top: 10px;
            text-align: center;
            width: 16%;
        }
        #gallery-2 img {
            border: 2px solid #cfcfcf;
        }
        #gallery-2 .gallery-caption {
            margin-left: 0;
        }
        /* see gallery_shortcode() in wp-includes/media.php */
    </style>
    <div data-carousel-extra='{"blog_id":27,"permalink":"https:\/\/xombitgames.com\/2013\/07\/lanzamientos-julio-2013-2","likes_blog_id":40960699}' id='gallery-2' class='gallery galleryid-39323 gallery-columns-6 gallery-size-large'><dl class='gallery-item'>
        <dt class='gallery-icon landscape'>
            <img width="700" height="393" src="https://xombitgames.com/files/2013/07/Civilization-V-Cambia-el-mundo-1-700x393.jpg" class="attachment-large size-large" alt="Gameplay 1" srcset="https://xombitgames.com/files/2013/07/Civilization-V-Cambia-el-mundo-1-700x393.jpg 700w, https://xombitgames.com/files/2013/07/Civilization-V-Cambia-el-mundo-1-400x224.jpg 400w, https://xombitgames.com/files/2013/07/Civilization-V-Cambia-el-mundo-1-220x123.jpg 220w, https://xombitgames.com/files/2013/07/Civilization-V-Cambia-el-mundo-1.jpg 1400w" sizes="(max-width: 700px) 100vw, 700px" data-attachment-id="39334" data-orig-file="https://xombitgames.com/files/2013/07/Civilization-V-Cambia-el-mundo-1.jpg" data-orig-size="1400,786" data-comments-opened="1" data-image-meta="{&quot;aperture&quot;:&quot;0&quot;,&quot;credit&quot;:&quot;&quot;,&quot;camera&quot;:&quot;&quot;,&quot;caption&quot;:&quot;&quot;,&quot;created_timestamp&quot;:&quot;0&quot;,&quot;copyright&quot;:&quot;&quot;,&quot;focal_length&quot;:&quot;0&quot;,&quot;iso&quot;:&quot;0&quot;,&quot;shutter_speed&quot;:&quot;0&quot;,&quot;title&quot;:&quot;&quot;}" data-image-title="Civilization V Cambia el mundo (1)" data-image-description="" data-medium-file="https://xombitgames.com/files/2013/07/Civilization-V-Cambia-el-mundo-1-400x224.jpg" data-large-file="https://xombitgames.com/files/2013/07/Civilization-V-Cambia-el-mundo-1-700x393.jpg" />
        </dt></dl><dl class='gallery-item'>
        <dt class='gallery-icon landscape'>
            <img width="700" height="350" src="https://xombitgames.com/files/2013/07/The-Walking-Dead-400-days-700x350.jpg" class="attachment-large size-large" alt="Portada del juego" srcset="https://xombitgames.com/files/2013/07/The-Walking-Dead-400-days-700x350.jpg 700w, https://xombitgames.com/files/2013/07/The-Walking-Dead-400-days-400x200.jpg 400w, https://xombitgames.com/files/2013/07/The-Walking-Dead-400-days-220x110.jpg 220w, https://xombitgames.com/files/2013/07/The-Walking-Dead-400-days.jpg 1080w" sizes="(max-width: 700px) 100vw, 700px" data-attachment-id="39358" data-orig-file="https://xombitgames.com/files/2013/07/The-Walking-Dead-400-days.jpg" data-orig-size="1080,540" data-comments-opened="1" data-image-meta="{&quot;aperture&quot;:&quot;0&quot;,&quot;credit&quot;:&quot;&quot;,&quot;camera&quot;:&quot;&quot;,&quot;caption&quot;:&quot;&quot;,&quot;created_timestamp&quot;:&quot;0&quot;,&quot;copyright&quot;:&quot;&quot;,&quot;focal_length&quot;:&quot;0&quot;,&quot;iso&quot;:&quot;0&quot;,&quot;shutter_speed&quot;:&quot;0&quot;,&quot;title&quot;:&quot;&quot;}" data-image-title="The Walking Dead 400 days" data-image-description="" data-medium-file="https://xombitgames.com/files/2013/07/The-Walking-Dead-400-days-400x200.jpg" data-large-file="https://xombitgames.com/files/2013/07/The-Walking-Dead-400-days-700x350.jpg" />
        </dt></dl><dl class='gallery-item'>
        <dt class='gallery-icon landscape'>
            <img width="700" height="372" src="https://xombitgames.com/files/2013/07/The-Walking-Dead-400-days-4-700x372.jpg" class="attachment-large size-large" alt="Gameplay 4" srcset="https://xombitgames.com/files/2013/07/The-Walking-Dead-400-days-4-700x372.jpg 700w, https://xombitgames.com/files/2013/07/The-Walking-Dead-400-days-4-400x213.jpg 400w, https://xombitgames.com/files/2013/07/The-Walking-Dead-400-days-4-220x117.jpg 220w, https://xombitgames.com/files/2013/07/The-Walking-Dead-400-days-4.jpg 959w" sizes="(max-width: 700px) 100vw, 700px" data-attachment-id="39357" data-orig-file="https://xombitgames.com/files/2013/07/The-Walking-Dead-400-days-4.jpg" data-orig-size="959,511" data-comments-opened="1" data-image-meta="{&quot;aperture&quot;:&quot;0&quot;,&quot;credit&quot;:&quot;&quot;,&quot;camera&quot;:&quot;&quot;,&quot;caption&quot;:&quot;&quot;,&quot;created_timestamp&quot;:&quot;0&quot;,&quot;copyright&quot;:&quot;&quot;,&quot;focal_length&quot;:&quot;0&quot;,&quot;iso&quot;:&quot;0&quot;,&quot;shutter_speed&quot;:&quot;0&quot;,&quot;title&quot;:&quot;&quot;}" data-image-title="The Walking Dead 400 days (4)" data-image-description="" data-medium-file="https://xombitgames.com/files/2013/07/The-Walking-Dead-400-days-4-400x213.jpg" data-large-file="https://xombitgames.com/files/2013/07/The-Walking-Dead-400-days-4-700x372.jpg" />
        </dt></dl><dl class='gallery-item'>
        <dt class='gallery-icon landscape'>
            <img width="700" height="393" src="https://xombitgames.com/files/2013/07/The-Walking-Dead-400-days-3-700x393.jpg" class="attachment-large size-large" alt="Gameplay 3" srcset="https://xombitgames.com/files/2013/07/The-Walking-Dead-400-days-3-700x393.jpg 700w, https://xombitgames.com/files/2013/07/The-Walking-Dead-400-days-3-400x225.jpg 400w, https://xombitgames.com/files/2013/07/The-Walking-Dead-400-days-3-220x123.jpg 220w, https://xombitgames.com/files/2013/07/The-Walking-Dead-400-days-3.jpg 1280w" sizes="(max-width: 700px) 100vw, 700px" data-attachment-id="39356" data-orig-file="https://xombitgames.com/files/2013/07/The-Walking-Dead-400-days-3.jpg" data-orig-size="1280,720" data-comments-opened="1" data-image-meta="{&quot;aperture&quot;:&quot;0&quot;,&quot;credit&quot;:&quot;&quot;,&quot;camera&quot;:&quot;&quot;,&quot;caption&quot;:&quot;&quot;,&quot;created_timestamp&quot;:&quot;0&quot;,&quot;copyright&quot;:&quot;&quot;,&quot;focal_length&quot;:&quot;0&quot;,&quot;iso&quot;:&quot;0&quot;,&quot;shutter_speed&quot;:&quot;0&quot;,&quot;title&quot;:&quot;&quot;}" data-image-title="The Walking Dead 400 days (3)" data-image-description="" data-medium-file="https://xombitgames.com/files/2013/07/The-Walking-Dead-400-days-3-400x225.jpg" data-large-file="https://xombitgames.com/files/2013/07/The-Walking-Dead-400-days-3-700x393.jpg" />
        </dt></dl><dl class='gallery-item'>
        <dt class='gallery-icon landscape'>
            <img width="700" height="393" src="https://xombitgames.com/files/2013/07/The-Walking-Dead-400-days-2-700x393.jpg" class="attachment-large size-large" alt="Gameplay 2" srcset="https://xombitgames.com/files/2013/07/The-Walking-Dead-400-days-2-700x393.jpg 700w, https://xombitgames.com/files/2013/07/The-Walking-Dead-400-days-2-400x225.jpg 400w, https://xombitgames.com/files/2013/07/The-Walking-Dead-400-days-2-220x123.jpg 220w, https://xombitgames.com/files/2013/07/The-Walking-Dead-400-days-2.jpg 1280w" sizes="(max-width: 700px) 100vw, 700px" data-attachment-id="39355" data-orig-file="https://xombitgames.com/files/2013/07/The-Walking-Dead-400-days-2.jpg" data-orig-size="1280,720" data-comments-opened="1" data-image-meta="{&quot;aperture&quot;:&quot;0&quot;,&quot;credit&quot;:&quot;&quot;,&quot;camera&quot;:&quot;&quot;,&quot;caption&quot;:&quot;&quot;,&quot;created_timestamp&quot;:&quot;0&quot;,&quot;copyright&quot;:&quot;&quot;,&quot;focal_length&quot;:&quot;0&quot;,&quot;iso&quot;:&quot;0&quot;,&quot;shutter_speed&quot;:&quot;0&quot;,&quot;title&quot;:&quot;&quot;}" data-image-title="The Walking Dead 400 days (2)" data-image-description="" data-medium-file="https://xombitgames.com/files/2013/07/The-Walking-Dead-400-days-2-400x225.jpg" data-large-file="https://xombitgames.com/files/2013/07/The-Walking-Dead-400-days-2-700x393.jpg" />
        </dt></dl><dl class='gallery-item'>
        <dt class='gallery-icon landscape'>
            <img width="700" height="393" src="https://xombitgames.com/files/2013/07/The-Walking-Dead-400-days-1-700x393.jpg" class="attachment-large size-large" alt="Gameplay 1" srcset="https://xombitgames.com/files/2013/07/The-Walking-Dead-400-days-1-700x393.jpg 700w, https://xombitgames.com/files/2013/07/The-Walking-Dead-400-days-1-400x225.jpg 400w, https://xombitgames.com/files/2013/07/The-Walking-Dead-400-days-1-220x123.jpg 220w, https://xombitgames.com/files/2013/07/The-Walking-Dead-400-days-1.jpg 1280w" sizes="(max-width: 700px) 100vw, 700px" data-attachment-id="39354" data-orig-file="https://xombitgames.com/files/2013/07/The-Walking-Dead-400-days-1.jpg" data-orig-size="1280,720" data-comments-opened="1" data-image-meta="{&quot;aperture&quot;:&quot;0&quot;,&quot;credit&quot;:&quot;&quot;,&quot;camera&quot;:&quot;&quot;,&quot;caption&quot;:&quot;&quot;,&quot;created_timestamp&quot;:&quot;0&quot;,&quot;copyright&quot;:&quot;&quot;,&quot;focal_length&quot;:&quot;0&quot;,&quot;iso&quot;:&quot;0&quot;,&quot;shutter_speed&quot;:&quot;0&quot;,&quot;title&quot;:&quot;&quot;}" data-image-title="The Walking Dead 400 days (1)" data-image-description="" data-medium-file="https://xombitgames.com/files/2013/07/The-Walking-Dead-400-days-1-400x225.jpg" data-large-file="https://xombitgames.com/files/2013/07/The-Walking-Dead-400-days-1-700x393.jpg" />
        </dt></dl><br style="clear: both" /><dl class='gallery-item'>
        <dt class='gallery-icon landscape'>
            <img width="700" height="222" src="https://xombitgames.com/files/2013/07/Mario-Luigi-Dream-Team-700x222.jpg" class="attachment-large size-large" alt="Portada del juego" srcset="https://xombitgames.com/files/2013/07/Mario-Luigi-Dream-Team-700x222.jpg 700w, https://xombitgames.com/files/2013/07/Mario-Luigi-Dream-Team-400x127.jpg 400w, https://xombitgames.com/files/2013/07/Mario-Luigi-Dream-Team-220x70.jpg 220w, https://xombitgames.com/files/2013/07/Mario-Luigi-Dream-Team.jpg 1200w" sizes="(max-width: 700px) 100vw, 700px" data-attachment-id="39353" data-orig-file="https://xombitgames.com/files/2013/07/Mario-Luigi-Dream-Team.jpg" data-orig-size="1200,382" data-comments-opened="1" data-image-meta="{&quot;aperture&quot;:&quot;0&quot;,&quot;credit&quot;:&quot;&quot;,&quot;camera&quot;:&quot;&quot;,&quot;caption&quot;:&quot;&quot;,&quot;created_timestamp&quot;:&quot;0&quot;,&quot;copyright&quot;:&quot;&quot;,&quot;focal_length&quot;:&quot;0&quot;,&quot;iso&quot;:&quot;0&quot;,&quot;shutter_speed&quot;:&quot;0&quot;,&quot;title&quot;:&quot;&quot;}" data-image-title="Mario &#038; Luigi Dream Team" data-image-description="" data-medium-file="https://xombitgames.com/files/2013/07/Mario-Luigi-Dream-Team-400x127.jpg" data-large-file="https://xombitgames.com/files/2013/07/Mario-Luigi-Dream-Team-700x222.jpg" />
        </dt></dl><dl class='gallery-item'>
        <dt class='gallery-icon landscape'>
            <img width="700" height="369" src="https://xombitgames.com/files/2013/07/Mario-Luigi-Dream-Team-4-700x369.jpg" class="attachment-large size-large" alt="Gameplay 4" srcset="https://xombitgames.com/files/2013/07/Mario-Luigi-Dream-Team-4-700x369.jpg 700w, https://xombitgames.com/files/2013/07/Mario-Luigi-Dream-Team-4-400x211.jpg 400w, https://xombitgames.com/files/2013/07/Mario-Luigi-Dream-Team-4-220x116.jpg 220w, https://xombitgames.com/files/2013/07/Mario-Luigi-Dream-Team-4.jpg 1279w" sizes="(max-width: 700px) 100vw, 700px" data-attachment-id="39352" data-orig-file="https://xombitgames.com/files/2013/07/Mario-Luigi-Dream-Team-4.jpg" data-orig-size="1279,676" data-comments-opened="1" data-image-meta="{&quot;aperture&quot;:&quot;0&quot;,&quot;credit&quot;:&quot;&quot;,&quot;camera&quot;:&quot;&quot;,&quot;caption&quot;:&quot;&quot;,&quot;created_timestamp&quot;:&quot;0&quot;,&quot;copyright&quot;:&quot;&quot;,&quot;focal_length&quot;:&quot;0&quot;,&quot;iso&quot;:&quot;0&quot;,&quot;shutter_speed&quot;:&quot;0&quot;,&quot;title&quot;:&quot;&quot;}" data-image-title="Mario &#038; Luigi Dream Team (4)" data-image-description="" data-medium-file="https://xombitgames.com/files/2013/07/Mario-Luigi-Dream-Team-4-400x211.jpg" data-large-file="https://xombitgames.com/files/2013/07/Mario-Luigi-Dream-Team-4-700x369.jpg" />
        </dt></dl><dl class='gallery-item'>
        <dt class='gallery-icon landscape'>
            <img width="700" height="393" src="https://xombitgames.com/files/2013/07/Mario-Luigi-Dream-Team-3-700x393.jpg" class="attachment-large size-large" alt="Gameplay 3" srcset="https://xombitgames.com/files/2013/07/Mario-Luigi-Dream-Team-3-700x393.jpg 700w, https://xombitgames.com/files/2013/07/Mario-Luigi-Dream-Team-3-400x225.jpg 400w, https://xombitgames.com/files/2013/07/Mario-Luigi-Dream-Team-3-220x123.jpg 220w, https://xombitgames.com/files/2013/07/Mario-Luigi-Dream-Team-3.jpg 1280w" sizes="(max-width: 700px) 100vw, 700px" data-attachment-id="39351" data-orig-file="https://xombitgames.com/files/2013/07/Mario-Luigi-Dream-Team-3.jpg" data-orig-size="1280,720" data-comments-opened="1" data-image-meta="{&quot;aperture&quot;:&quot;0&quot;,&quot;credit&quot;:&quot;&quot;,&quot;camera&quot;:&quot;&quot;,&quot;caption&quot;:&quot;&quot;,&quot;created_timestamp&quot;:&quot;0&quot;,&quot;copyright&quot;:&quot;&quot;,&quot;focal_length&quot;:&quot;0&quot;,&quot;iso&quot;:&quot;0&quot;,&quot;shutter_speed&quot;:&quot;0&quot;,&quot;title&quot;:&quot;&quot;}" data-image-title="Mario &#038; Luigi Dream Team (3)" data-image-description="" data-medium-file="https://xombitgames.com/files/2013/07/Mario-Luigi-Dream-Team-3-400x225.jpg" data-large-file="https://xombitgames.com/files/2013/07/Mario-Luigi-Dream-Team-3-700x393.jpg" />
        </dt></dl><dl class='gallery-item'>
        <dt class='gallery-icon landscape'>
            <img width="700" height="393" src="https://xombitgames.com/files/2013/07/Mario-Luigi-Dream-Team-2-700x393.jpg" class="attachment-large size-large" alt="Gameplay 2" srcset="https://xombitgames.com/files/2013/07/Mario-Luigi-Dream-Team-2-700x393.jpg 700w, https://xombitgames.com/files/2013/07/Mario-Luigi-Dream-Team-2-400x225.jpg 400w, https://xombitgames.com/files/2013/07/Mario-Luigi-Dream-Team-2-220x123.jpg 220w" sizes="(max-width: 700px) 100vw, 700px" data-attachment-id="39350" data-orig-file="https://xombitgames.com/files/2013/07/Mario-Luigi-Dream-Team-2.jpg" data-orig-size="2560,1440" data-comments-opened="1" data-image-meta="{&quot;aperture&quot;:&quot;0&quot;,&quot;credit&quot;:&quot;&quot;,&quot;camera&quot;:&quot;&quot;,&quot;caption&quot;:&quot;&quot;,&quot;created_timestamp&quot;:&quot;0&quot;,&quot;copyright&quot;:&quot;&quot;,&quot;focal_length&quot;:&quot;0&quot;,&quot;iso&quot;:&quot;0&quot;,&quot;shutter_speed&quot;:&quot;0&quot;,&quot;title&quot;:&quot;&quot;}" data-image-title="Mario &#038; Luigi Dream Team (2)" data-image-description="" data-medium-file="https://xombitgames.com/files/2013/07/Mario-Luigi-Dream-Team-2-400x225.jpg" data-large-file="https://xombitgames.com/files/2013/07/Mario-Luigi-Dream-Team-2-700x393.jpg" />
        </dt></dl><dl class='gallery-item'>
        <dt class='gallery-icon landscape'>
            <img width="700" height="393" src="https://xombitgames.com/files/2013/07/Mario-Luigi-Dream-Team-1-700x393.jpg" class="attachment-large size-large" alt="Gameplay 1" srcset="https://xombitgames.com/files/2013/07/Mario-Luigi-Dream-Team-1-700x393.jpg 700w, https://xombitgames.com/files/2013/07/Mario-Luigi-Dream-Team-1-400x225.jpg 400w, https://xombitgames.com/files/2013/07/Mario-Luigi-Dream-Team-1-220x123.jpg 220w" sizes="(max-width: 700px) 100vw, 700px" data-attachment-id="39349" data-orig-file="https://xombitgames.com/files/2013/07/Mario-Luigi-Dream-Team-1.jpg" data-orig-size="2560,1440" data-comments-opened="1" data-image-meta="{&quot;aperture&quot;:&quot;0&quot;,&quot;credit&quot;:&quot;&quot;,&quot;camera&quot;:&quot;&quot;,&quot;caption&quot;:&quot;&quot;,&quot;created_timestamp&quot;:&quot;0&quot;,&quot;copyright&quot;:&quot;&quot;,&quot;focal_length&quot;:&quot;0&quot;,&quot;iso&quot;:&quot;0&quot;,&quot;shutter_speed&quot;:&quot;0&quot;,&quot;title&quot;:&quot;&quot;}" data-image-title="Mario &#038; Luigi Dream Team (1)" data-image-description="" data-medium-file="https://xombitgames.com/files/2013/07/Mario-Luigi-Dream-Team-1-400x225.jpg" data-large-file="https://xombitgames.com/files/2013/07/Mario-Luigi-Dream-Team-1-700x393.jpg" />
        </dt></dl><dl class='gallery-item'>
        <dt class='gallery-icon landscape'>
            <img width="700" height="366" src="https://xombitgames.com/files/2013/07/Kokuga-700x366.jpg" class="attachment-large size-large" alt="Portada del juego" srcset="https://xombitgames.com/files/2013/07/Kokuga-700x366.jpg 700w, https://xombitgames.com/files/2013/07/Kokuga-400x209.jpg 400w, https://xombitgames.com/files/2013/07/Kokuga-220x115.jpg 220w" sizes="(max-width: 700px) 100vw, 700px" data-attachment-id="39348" data-orig-file="https://xombitgames.com/files/2013/07/Kokuga.jpg" data-orig-size="1915,1004" data-comments-opened="1" data-image-meta="{&quot;aperture&quot;:&quot;0&quot;,&quot;credit&quot;:&quot;&quot;,&quot;camera&quot;:&quot;&quot;,&quot;caption&quot;:&quot;&quot;,&quot;created_timestamp&quot;:&quot;0&quot;,&quot;copyright&quot;:&quot;&quot;,&quot;focal_length&quot;:&quot;0&quot;,&quot;iso&quot;:&quot;0&quot;,&quot;shutter_speed&quot;:&quot;0&quot;,&quot;title&quot;:&quot;&quot;}" data-image-title="Kokuga" data-image-description="" data-medium-file="https://xombitgames.com/files/2013/07/Kokuga-400x209.jpg" data-large-file="https://xombitgames.com/files/2013/07/Kokuga-700x366.jpg" />
        </dt></dl><br style="clear: both" /><dl class='gallery-item'>
        <dt class='gallery-icon landscape'>
            <img width="700" height="393" src="https://xombitgames.com/files/2013/07/Kokuga-4-700x393.jpg" class="attachment-large size-large" alt="Gameplay 4" srcset="https://xombitgames.com/files/2013/07/Kokuga-4-700x393.jpg 700w, https://xombitgames.com/files/2013/07/Kokuga-4-400x225.jpg 400w, https://xombitgames.com/files/2013/07/Kokuga-4-220x123.jpg 220w" sizes="(max-width: 700px) 100vw, 700px" data-attachment-id="39347" data-orig-file="https://xombitgames.com/files/2013/07/Kokuga-4.jpg" data-orig-size="1920,1080" data-comments-opened="1" data-image-meta="{&quot;aperture&quot;:&quot;0&quot;,&quot;credit&quot;:&quot;&quot;,&quot;camera&quot;:&quot;&quot;,&quot;caption&quot;:&quot;&quot;,&quot;created_timestamp&quot;:&quot;0&quot;,&quot;copyright&quot;:&quot;&quot;,&quot;focal_length&quot;:&quot;0&quot;,&quot;iso&quot;:&quot;0&quot;,&quot;shutter_speed&quot;:&quot;0&quot;,&quot;title&quot;:&quot;&quot;}" data-image-title="Kokuga (4)" data-image-description="" data-medium-file="https://xombitgames.com/files/2013/07/Kokuga-4-400x225.jpg" data-large-file="https://xombitgames.com/files/2013/07/Kokuga-4-700x393.jpg" />
        </dt></dl><dl class='gallery-item'>
        <dt class='gallery-icon landscape'>
            <img width="700" height="421" src="https://xombitgames.com/files/2013/07/Kokuga-3-700x421.jpg" class="attachment-large size-large" alt="Gameplay 3" srcset="https://xombitgames.com/files/2013/07/Kokuga-3-700x421.jpg 700w, https://xombitgames.com/files/2013/07/Kokuga-3-400x240.jpg 400w, https://xombitgames.com/files/2013/07/Kokuga-3-220x132.jpg 220w, https://xombitgames.com/files/2013/07/Kokuga-3.jpg 1024w" sizes="(max-width: 700px) 100vw, 700px" data-attachment-id="39346" data-orig-file="https://xombitgames.com/files/2013/07/Kokuga-3.jpg" data-orig-size="1024,616" data-comments-opened="1" data-image-meta="{&quot;aperture&quot;:&quot;0&quot;,&quot;credit&quot;:&quot;&quot;,&quot;camera&quot;:&quot;&quot;,&quot;caption&quot;:&quot;&quot;,&quot;created_timestamp&quot;:&quot;0&quot;,&quot;copyright&quot;:&quot;&quot;,&quot;focal_length&quot;:&quot;0&quot;,&quot;iso&quot;:&quot;0&quot;,&quot;shutter_speed&quot;:&quot;0&quot;,&quot;title&quot;:&quot;&quot;}" data-image-title="Kokuga (3)" data-image-description="" data-medium-file="https://xombitgames.com/files/2013/07/Kokuga-3-400x240.jpg" data-large-file="https://xombitgames.com/files/2013/07/Kokuga-3-700x421.jpg" />
        </dt></dl><dl class='gallery-item'>
        <dt class='gallery-icon landscape'>
            <img width="700" height="419" src="https://xombitgames.com/files/2013/07/Kokuga-2-700x419.jpg" class="attachment-large size-large" alt="Gameplay 2" srcset="https://xombitgames.com/files/2013/07/Kokuga-2-700x419.jpg 700w, https://xombitgames.com/files/2013/07/Kokuga-2-400x239.jpg 400w, https://xombitgames.com/files/2013/07/Kokuga-2-220x131.jpg 220w, https://xombitgames.com/files/2013/07/Kokuga-2.jpg 1024w" sizes="(max-width: 700px) 100vw, 700px" data-attachment-id="39345" data-orig-file="https://xombitgames.com/files/2013/07/Kokuga-2.jpg" data-orig-size="1024,613" data-comments-opened="1" data-image-meta="{&quot;aperture&quot;:&quot;0&quot;,&quot;credit&quot;:&quot;&quot;,&quot;camera&quot;:&quot;&quot;,&quot;caption&quot;:&quot;&quot;,&quot;created_timestamp&quot;:&quot;0&quot;,&quot;copyright&quot;:&quot;&quot;,&quot;focal_length&quot;:&quot;0&quot;,&quot;iso&quot;:&quot;0&quot;,&quot;shutter_speed&quot;:&quot;0&quot;,&quot;title&quot;:&quot;&quot;}" data-image-title="Kokuga (2)" data-image-description="" data-medium-file="https://xombitgames.com/files/2013/07/Kokuga-2-400x239.jpg" data-large-file="https://xombitgames.com/files/2013/07/Kokuga-2-700x419.jpg" />
        </dt></dl><dl class='gallery-item'>
        <dt class='gallery-icon landscape'>
            <img width="700" height="419" src="https://xombitgames.com/files/2013/07/Kokuga-1-700x419.jpg" class="attachment-large size-large" alt="Gameplay 1" srcset="https://xombitgames.com/files/2013/07/Kokuga-1-700x419.jpg 700w, https://xombitgames.com/files/2013/07/Kokuga-1-400x239.jpg 400w, https://xombitgames.com/files/2013/07/Kokuga-1-220x131.jpg 220w, https://xombitgames.com/files/2013/07/Kokuga-1.jpg 1024w" sizes="(max-width: 700px) 100vw, 700px" data-attachment-id="39344" data-orig-file="https://xombitgames.com/files/2013/07/Kokuga-1.jpg" data-orig-size="1024,614" data-comments-opened="1" data-image-meta="{&quot;aperture&quot;:&quot;0&quot;,&quot;credit&quot;:&quot;&quot;,&quot;camera&quot;:&quot;&quot;,&quot;caption&quot;:&quot;&quot;,&quot;created_timestamp&quot;:&quot;0&quot;,&quot;copyright&quot;:&quot;&quot;,&quot;focal_length&quot;:&quot;0&quot;,&quot;iso&quot;:&quot;0&quot;,&quot;shutter_speed&quot;:&quot;0&quot;,&quot;title&quot;:&quot;&quot;}" data-image-title="Kokuga (1)" data-image-description="" data-medium-file="https://xombitgames.com/files/2013/07/Kokuga-1-400x239.jpg" data-large-file="https://xombitgames.com/files/2013/07/Kokuga-1-700x419.jpg" />
        </dt></dl><dl class='gallery-item'>
        <dt class='gallery-icon landscape'>
            <img width="700" height="295" src="https://xombitgames.com/files/2013/07/Kavinsky-700x295.jpg" class="attachment-large size-large" alt="Portada del juego" srcset="https://xombitgames.com/files/2013/07/Kavinsky-700x295.jpg 700w, https://xombitgames.com/files/2013/07/Kavinsky-400x168.jpg 400w, https://xombitgames.com/files/2013/07/Kavinsky-220x92.jpg 220w, https://xombitgames.com/files/2013/07/Kavinsky.jpg 1566w" sizes="(max-width: 700px) 100vw, 700px" data-attachment-id="39343" data-orig-file="https://xombitgames.com/files/2013/07/Kavinsky.jpg" data-orig-size="1566,660" data-comments-opened="1" data-image-meta="{&quot;aperture&quot;:&quot;0&quot;,&quot;credit&quot;:&quot;&quot;,&quot;camera&quot;:&quot;&quot;,&quot;caption&quot;:&quot;&quot;,&quot;created_timestamp&quot;:&quot;0&quot;,&quot;copyright&quot;:&quot;&quot;,&quot;focal_length&quot;:&quot;0&quot;,&quot;iso&quot;:&quot;0&quot;,&quot;shutter_speed&quot;:&quot;0&quot;,&quot;title&quot;:&quot;&quot;}" data-image-title="Kavinsky" data-image-description="" data-medium-file="https://xombitgames.com/files/2013/07/Kavinsky-400x168.jpg" data-large-file="https://xombitgames.com/files/2013/07/Kavinsky-700x295.jpg" />
        </dt></dl><dl class='gallery-item'>
        <dt class='gallery-icon landscape'>
            <img width="700" height="466" src="https://xombitgames.com/files/2013/07/Kavinsky-4-700x466.jpg" class="attachment-large size-large" alt="Gameplay 4" srcset="https://xombitgames.com/files/2013/07/Kavinsky-4-700x466.jpg 700w, https://xombitgames.com/files/2013/07/Kavinsky-4-400x266.jpg 400w, https://xombitgames.com/files/2013/07/Kavinsky-4-220x146.jpg 220w, https://xombitgames.com/files/2013/07/Kavinsky-4.jpg 960w" sizes="(max-width: 700px) 100vw, 700px" data-attachment-id="39342" data-orig-file="https://xombitgames.com/files/2013/07/Kavinsky-4.jpg" data-orig-size="960,640" data-comments-opened="1" data-image-meta="{&quot;aperture&quot;:&quot;0&quot;,&quot;credit&quot;:&quot;&quot;,&quot;camera&quot;:&quot;&quot;,&quot;caption&quot;:&quot;&quot;,&quot;created_timestamp&quot;:&quot;0&quot;,&quot;copyright&quot;:&quot;&quot;,&quot;focal_length&quot;:&quot;0&quot;,&quot;iso&quot;:&quot;0&quot;,&quot;shutter_speed&quot;:&quot;0&quot;,&quot;title&quot;:&quot;&quot;}" data-image-title="Kavinsky (4)" data-image-description="" data-medium-file="https://xombitgames.com/files/2013/07/Kavinsky-4-400x266.jpg" data-large-file="https://xombitgames.com/files/2013/07/Kavinsky-4-700x466.jpg" />
        </dt></dl><br style="clear: both" /><dl class='gallery-item'>
        <dt class='gallery-icon landscape'>
            <img width="700" height="466" src="https://xombitgames.com/files/2013/07/Kavinsky-3-700x466.jpg" class="attachment-large size-large" alt="Gameplay 3" srcset="https://xombitgames.com/files/2013/07/Kavinsky-3-700x466.jpg 700w, https://xombitgames.com/files/2013/07/Kavinsky-3-400x266.jpg 400w, https://xombitgames.com/files/2013/07/Kavinsky-3-220x146.jpg 220w, https://xombitgames.com/files/2013/07/Kavinsky-3.jpg 960w" sizes="(max-width: 700px) 100vw, 700px" data-attachment-id="39341" data-orig-file="https://xombitgames.com/files/2013/07/Kavinsky-3.jpg" data-orig-size="960,640" data-comments-opened="1" data-image-meta="{&quot;aperture&quot;:&quot;0&quot;,&quot;credit&quot;:&quot;&quot;,&quot;camera&quot;:&quot;&quot;,&quot;caption&quot;:&quot;&quot;,&quot;created_timestamp&quot;:&quot;0&quot;,&quot;copyright&quot;:&quot;&quot;,&quot;focal_length&quot;:&quot;0&quot;,&quot;iso&quot;:&quot;0&quot;,&quot;shutter_speed&quot;:&quot;0&quot;,&quot;title&quot;:&quot;&quot;}" data-image-title="Kavinsky (3)" data-image-description="" data-medium-file="https://xombitgames.com/files/2013/07/Kavinsky-3-400x266.jpg" data-large-file="https://xombitgames.com/files/2013/07/Kavinsky-3-700x466.jpg" />
        </dt></dl><dl class='gallery-item'>
        <dt class='gallery-icon landscape'>
            <img width="700" height="466" src="https://xombitgames.com/files/2013/07/Kavinsky-2-700x466.jpg" class="attachment-large size-large" alt="Gameplay 2" srcset="https://xombitgames.com/files/2013/07/Kavinsky-2-700x466.jpg 700w, https://xombitgames.com/files/2013/07/Kavinsky-2-400x266.jpg 400w, https://xombitgames.com/files/2013/07/Kavinsky-2-220x146.jpg 220w, https://xombitgames.com/files/2013/07/Kavinsky-2.jpg 960w" sizes="(max-width: 700px) 100vw, 700px" data-attachment-id="39340" data-orig-file="https://xombitgames.com/files/2013/07/Kavinsky-2.jpg" data-orig-size="960,640" data-comments-opened="1" data-image-meta="{&quot;aperture&quot;:&quot;0&quot;,&quot;credit&quot;:&quot;&quot;,&quot;camera&quot;:&quot;&quot;,&quot;caption&quot;:&quot;&quot;,&quot;created_timestamp&quot;:&quot;0&quot;,&quot;copyright&quot;:&quot;&quot;,&quot;focal_length&quot;:&quot;0&quot;,&quot;iso&quot;:&quot;0&quot;,&quot;shutter_speed&quot;:&quot;0&quot;,&quot;title&quot;:&quot;&quot;}" data-image-title="Kavinsky (2)" data-image-description="" data-medium-file="https://xombitgames.com/files/2013/07/Kavinsky-2-400x266.jpg" data-large-file="https://xombitgames.com/files/2013/07/Kavinsky-2-700x466.jpg" />
        </dt></dl><dl class='gallery-item'>
        <dt class='gallery-icon landscape'>
            <img width="700" height="466" src="https://xombitgames.com/files/2013/07/Kavinsky-1-700x466.jpg" class="attachment-large size-large" alt="Gameplay 1" srcset="https://xombitgames.com/files/2013/07/Kavinsky-1-700x466.jpg 700w, https://xombitgames.com/files/2013/07/Kavinsky-1-400x266.jpg 400w, https://xombitgames.com/files/2013/07/Kavinsky-1-220x146.jpg 220w, https://xombitgames.com/files/2013/07/Kavinsky-1.jpg 960w" sizes="(max-width: 700px) 100vw, 700px" data-attachment-id="39339" data-orig-file="https://xombitgames.com/files/2013/07/Kavinsky-1.jpg" data-orig-size="960,640" data-comments-opened="1" data-image-meta="{&quot;aperture&quot;:&quot;0&quot;,&quot;credit&quot;:&quot;&quot;,&quot;camera&quot;:&quot;&quot;,&quot;caption&quot;:&quot;&quot;,&quot;created_timestamp&quot;:&quot;0&quot;,&quot;copyright&quot;:&quot;&quot;,&quot;focal_length&quot;:&quot;0&quot;,&quot;iso&quot;:&quot;0&quot;,&quot;shutter_speed&quot;:&quot;0&quot;,&quot;title&quot;:&quot;&quot;}" data-image-title="Kavinsky (1)" data-image-description="" data-medium-file="https://xombitgames.com/files/2013/07/Kavinsky-1-400x266.jpg" data-large-file="https://xombitgames.com/files/2013/07/Kavinsky-1-700x466.jpg" />
        </dt></dl><dl class='gallery-item'>
        <dt class='gallery-icon landscape'>
            <img width="700" height="373" src="https://xombitgames.com/files/2013/07/Civilization-V-Cambia-el-mundo-700x373.jpg" class="attachment-large size-large" alt="Portada del juego" srcset="https://xombitgames.com/files/2013/07/Civilization-V-Cambia-el-mundo-700x373.jpg 700w, https://xombitgames.com/files/2013/07/Civilization-V-Cambia-el-mundo-400x213.jpg 400w, https://xombitgames.com/files/2013/07/Civilization-V-Cambia-el-mundo-220x117.jpg 220w, https://xombitgames.com/files/2013/07/Civilization-V-Cambia-el-mundo.jpg 720w" sizes="(max-width: 700px) 100vw, 700px" data-attachment-id="39338" data-orig-file="https://xombitgames.com/files/2013/07/Civilization-V-Cambia-el-mundo.jpg" data-orig-size="720,384" data-comments-opened="1" data-image-meta="{&quot;aperture&quot;:&quot;0&quot;,&quot;credit&quot;:&quot;&quot;,&quot;camera&quot;:&quot;&quot;,&quot;caption&quot;:&quot;&quot;,&quot;created_timestamp&quot;:&quot;0&quot;,&quot;copyright&quot;:&quot;&quot;,&quot;focal_length&quot;:&quot;0&quot;,&quot;iso&quot;:&quot;0&quot;,&quot;shutter_speed&quot;:&quot;0&quot;,&quot;title&quot;:&quot;&quot;}" data-image-title="Civilization V Cambia el mundo" data-image-description="" data-medium-file="https://xombitgames.com/files/2013/07/Civilization-V-Cambia-el-mundo-400x213.jpg" data-large-file="https://xombitgames.com/files/2013/07/Civilization-V-Cambia-el-mundo-700x373.jpg" />
        </dt></dl><dl class='gallery-item'>
        <dt class='gallery-icon landscape'>
            <img width="700" height="393" src="https://xombitgames.com/files/2013/07/Civilization-V-Cambia-el-mundo-4-700x393.jpg" class="attachment-large size-large" alt="Gameplay 4" srcset="https://xombitgames.com/files/2013/07/Civilization-V-Cambia-el-mundo-4-700x393.jpg 700w, https://xombitgames.com/files/2013/07/Civilization-V-Cambia-el-mundo-4-400x225.jpg 400w, https://xombitgames.com/files/2013/07/Civilization-V-Cambia-el-mundo-4-220x123.jpg 220w, https://xombitgames.com/files/2013/07/Civilization-V-Cambia-el-mundo-4.jpg 1280w" sizes="(max-width: 700px) 100vw, 700px" data-attachment-id="39337" data-orig-file="https://xombitgames.com/files/2013/07/Civilization-V-Cambia-el-mundo-4.jpg" data-orig-size="1280,720" data-comments-opened="1" data-image-meta="{&quot;aperture&quot;:&quot;0&quot;,&quot;credit&quot;:&quot;&quot;,&quot;camera&quot;:&quot;&quot;,&quot;caption&quot;:&quot;&quot;,&quot;created_timestamp&quot;:&quot;0&quot;,&quot;copyright&quot;:&quot;&quot;,&quot;focal_length&quot;:&quot;0&quot;,&quot;iso&quot;:&quot;0&quot;,&quot;shutter_speed&quot;:&quot;0&quot;,&quot;title&quot;:&quot;&quot;}" data-image-title="Civilization V Cambia el mundo (4)" data-image-description="" data-medium-file="https://xombitgames.com/files/2013/07/Civilization-V-Cambia-el-mundo-4-400x225.jpg" data-large-file="https://xombitgames.com/files/2013/07/Civilization-V-Cambia-el-mundo-4-700x393.jpg" />
        </dt></dl><dl class='gallery-item'>
        <dt class='gallery-icon landscape'>
            <img width="700" height="428" src="https://xombitgames.com/files/2013/07/Civilization-V-Cambia-el-mundo-3-700x428.jpg" class="attachment-large size-large" alt="Gameplay 3" srcset="https://xombitgames.com/files/2013/07/Civilization-V-Cambia-el-mundo-3-700x428.jpg 700w, https://xombitgames.com/files/2013/07/Civilization-V-Cambia-el-mundo-3-400x244.jpg 400w, https://xombitgames.com/files/2013/07/Civilization-V-Cambia-el-mundo-3-220x134.jpg 220w" sizes="(max-width: 700px) 100vw, 700px" data-attachment-id="39336" data-orig-file="https://xombitgames.com/files/2013/07/Civilization-V-Cambia-el-mundo-3.jpg" data-orig-size="1914,1172" data-comments-opened="1" data-image-meta="{&quot;aperture&quot;:&quot;0&quot;,&quot;credit&quot;:&quot;&quot;,&quot;camera&quot;:&quot;&quot;,&quot;caption&quot;:&quot;&quot;,&quot;created_timestamp&quot;:&quot;0&quot;,&quot;copyright&quot;:&quot;&quot;,&quot;focal_length&quot;:&quot;0&quot;,&quot;iso&quot;:&quot;0&quot;,&quot;shutter_speed&quot;:&quot;0&quot;,&quot;title&quot;:&quot;&quot;}" data-image-title="Civilization V Cambia el mundo (3)" data-image-description="" data-medium-file="https://xombitgames.com/files/2013/07/Civilization-V-Cambia-el-mundo-3-400x244.jpg" data-large-file="https://xombitgames.com/files/2013/07/Civilization-V-Cambia-el-mundo-3-700x428.jpg" />
        </dt></dl><br style="clear: both" /><dl class='gallery-item'>
        <dt class='gallery-icon landscape'>
            <img width="700" height="427" src="https://xombitgames.com/files/2013/07/Civilization-V-Cambia-el-mundo-2-700x427.jpg" class="attachment-large size-large" alt="Gameplay 2" srcset="https://xombitgames.com/files/2013/07/Civilization-V-Cambia-el-mundo-2-700x427.jpg 700w, https://xombitgames.com/files/2013/07/Civilization-V-Cambia-el-mundo-2-400x244.jpg 400w, https://xombitgames.com/files/2013/07/Civilization-V-Cambia-el-mundo-2-220x134.jpg 220w" sizes="(max-width: 700px) 100vw, 700px" data-attachment-id="39335" data-orig-file="https://xombitgames.com/files/2013/07/Civilization-V-Cambia-el-mundo-2.jpg" data-orig-size="1674,1022" data-comments-opened="1" data-image-meta="{&quot;aperture&quot;:&quot;0&quot;,&quot;credit&quot;:&quot;&quot;,&quot;camera&quot;:&quot;&quot;,&quot;caption&quot;:&quot;&quot;,&quot;created_timestamp&quot;:&quot;0&quot;,&quot;copyright&quot;:&quot;&quot;,&quot;focal_length&quot;:&quot;0&quot;,&quot;iso&quot;:&quot;0&quot;,&quot;shutter_speed&quot;:&quot;0&quot;,&quot;title&quot;:&quot;&quot;}" data-image-title="Civilization V Cambia el mundo (2)" data-image-description="" data-medium-file="https://xombitgames.com/files/2013/07/Civilization-V-Cambia-el-mundo-2-400x244.jpg" data-large-file="https://xombitgames.com/files/2013/07/Civilization-V-Cambia-el-mundo-2-700x427.jpg" />
        </dt></dl>
        <br style='clear: both' />
    </div>