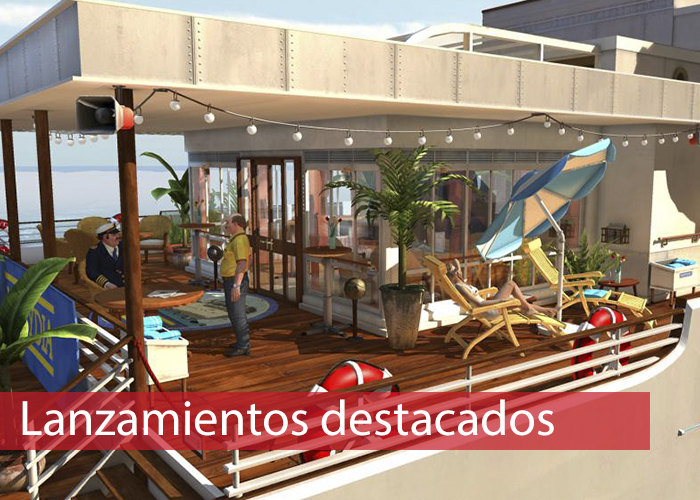 Algunos son capaces de ahorrar el dinero de la comida de cada día para esperar a comprarse un videojuego. Desde Xombit Games no aprobamos estos hechos y queremos que, además de vuestra comida, degustéis algunas grandes obras del mundillo. Esta semana os traemos cinco joyas que darán mucho que hablar entre los entendidos en la materia. Plataformas, sigilo, aventura, RPG y creación de criaturas son algunos de los argumentos por los que esta semana os tocará pasar por caja de nuevo.
The Raven: Legacy of a Master Thief (PC, Mac)
No hace mucho tiempo Nordic Games presentó The Raven, un juego que será publicado junto con el estudio KING Art. Estará ambientado en la Europa de los años sesenta, y estamos ante una aventura gráfica en la que deberemos descubrir dónde se ha escondido un conocido ladrón de arte llamado The Raven. Como en toda aventura, las pistas jugarán un papel crucial de principio a fin. Además, el próximo objetivo de The Raven será una pieza que tendremos que custodiar, el zafiro legendario llamado 'El ojo de la esfinge' viajará desde Suiza hasta Egipto.

Esta nueva aventura gráfica promete horas y horas de juego y diversión. Además llegará en un época en la que podremos dedicarle tiempo. El 23 de este mes estará disponibles tanto para PC como para ordenadores Mac por un precio cercano a los 20 euros. Una compra a tener muy en cuenta este verano, sin duda alguna.
Stealth Inc.: A Clone in the dark (PS3, PS Vita)
En un principio hubo problemas con su título, ya que Stealth Bastard era el inicial y fue sustituido por la coletilla Inc. finalmente. Curve Studios anunció hace poco que su 'A Clone in the dark' estaría disponible en 'juego cruzado', tanto para PS3 como para PS Vita en el mercado de PlayStation Network a partir del 24 de julio. Un juego de plataformas, sigilo y puzles en el que deberemos apresurarnos más que ser pacientes con lo que acontece en pantalla.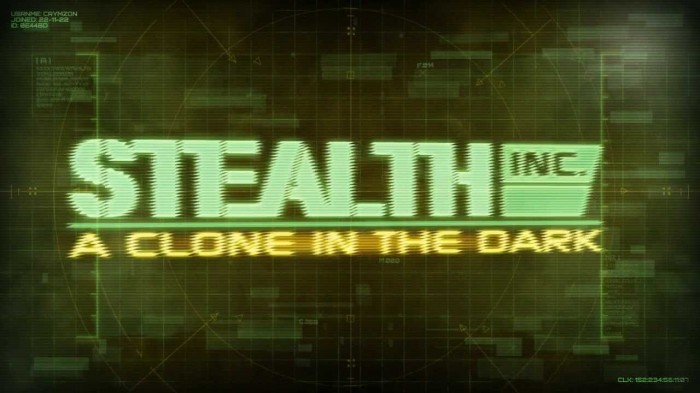 En palabras de los propios desarrolladores, Stealth Inc. es un título en el que los enemigos no serán nada piadosos con nosotros, y nos destriparán a todos nada más vernos, sin descuidarse ni un momento. Tiene un apartado visual muy brillante y con gran nitidez. Además utiliza unos controles bastante precisos y sufriremos una curva de dificultad muy gradual que irá aumentando durante los 80 niveles y sus ocho mundos bien diferenciados. El precio de este título rondará los 10 euros y para los usuarios Plus algo menos de 8 euros.
Prince of Persia: The Shadow of the Flame (Android, iOS)
Ubisoft no ha dejado en mano de otro estudio el desarrollo de esta aventura de plataformas para dispositivos móviles como quizá otra compañía haría. Esta entrega de la franquicia Prince of Persia estará basada en las primeras dos partes de la saga, con una jugabilidad muy similar y un movimiento de scroll lateral pondremos a prueba nuestras habilidades de escape y lucha a gran velocidad mientras saltamos por los tejados de pueblos de la lejana y olvidada Persia.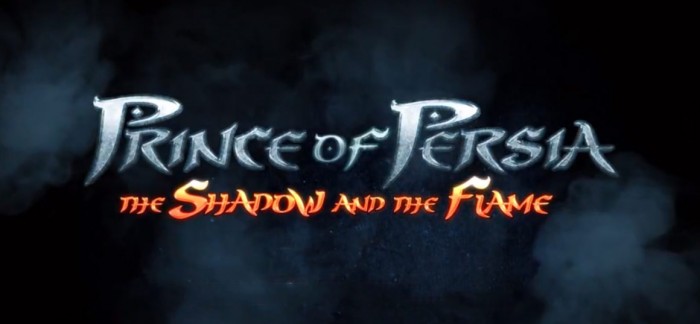 Deberemos luchar contra las adversidades para salvar a nuestra princesa y el reino de manos de los malvados, en un viaje que nos llevará hasta los orígenes de la saga. The Shadow of the Flame será lanzado en ambos sistemas móviles el próximo 25 de julio y podrá descargarse a cambio de unos 2,50 euros aproximadamente. No te puedes perder esta remasterización de Prince of Persia para tu smartphone o tablet.
Shadowrun Returns (PC, Mac, iOS, Android)
Este juego cuenta con un sistema de combate táctico por turnos que ha sido descrito como 'similar al de X-COM: Enemy Unknown'. Durante el modo carrera, el jugador controla el personaje principal bastante personalizable y hasta 3 amigos adicionales, así como convocar espíritus chamanes y utilizar drones como ayuda. Los personajes pueden refugiarse detrás de las paredes y los objetos del entorno para obtener una medida adicional de protección.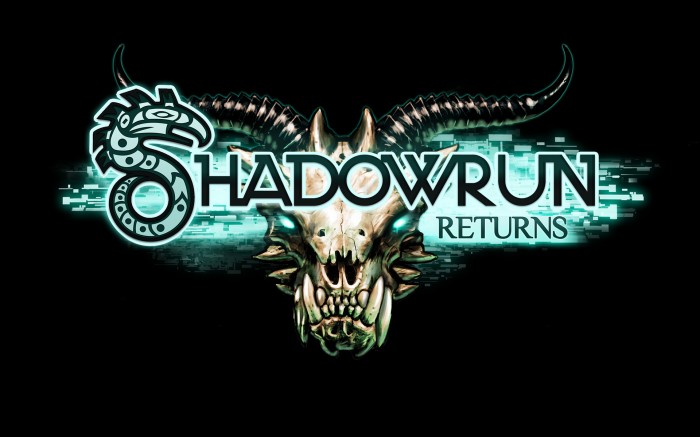 Habrá un factor que nos ocultará o dificultará la tarea, la niebla. Podremos escondernos y utilizar nuestra visión térmica para acabar con nuestros enemigos. También podremos utilizar aviones no tripulados para atacar desde el aire. Un juego de corte RPG en dos dimensiones que nos envuelve con su historia y una evolución de personajes bastante buena. La desarrolladora Harebrained Schemes lo pondrá en venta el 25 de julio y lo tendremos disponible para su descarga por unos 14 euros.
Pikmin 3 (Wii U)
Tomaremos parte, en esta tercera entrega de la saga Pikmin, en un aventura sin precedentes en el modo individual. Tendremos que hacer frente a diversos desafíos en el modo misión, donde deberemos recopilar todos los tesoros como sea posible, y para lo que se nos dará un tiempo limitado. El modo repetición, para ver cómo hemos desarrollado cada nivel, estará disponible al final del mismo. Además descubriremos nuevas clases de Pikmin en este mundo totalmente rediseñado y que cobra vida gracias a Wii U y sus características.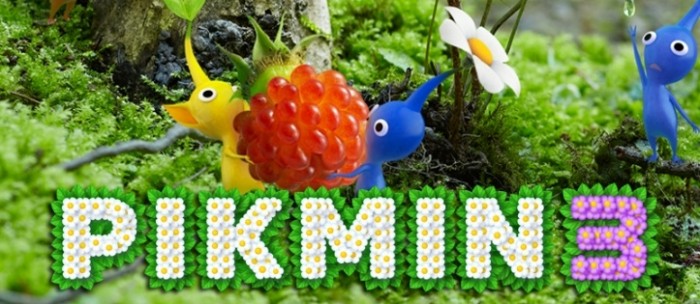 El próximo 26 de julio lo tendremos disponible en nuestra tienda más cercana por unos 45 euros. Podremos jugar con cualquiera de los mandos compatibles con la consola de Nintendo, sin embargo, para vivir la aventura de la mejor forma posible y aprovechando las posibilidades de su mando exclusivo, deberemos utilizarlo sin duda. Explora que te explora con el GamePad o el mando Pro de Wii U y juego solo o en compañía con tus amigos.
Galería de imágenes
    <style type='text/css'>
        #gallery-2 {
            margin: auto;
        }
        #gallery-2 .gallery-item {
            float: left;
            margin-top: 10px;
            text-align: center;
            width: 16%;
        }
        #gallery-2 img {
            border: 2px solid #cfcfcf;
        }
        #gallery-2 .gallery-caption {
            margin-left: 0;
        }
        /* see gallery_shortcode() in wp-includes/media.php */
    </style>
    <div data-carousel-extra='{"blog_id":27,"permalink":"https:\/\/xombitgames.com\/2013\/07\/lanzamientos-julio-2013-4","likes_blog_id":40960699}' id='gallery-2' class='gallery galleryid-39980 gallery-columns-6 gallery-size-large'><dl class='gallery-item'>
        <dt class='gallery-icon landscape'>
            <img width="700" height="393" src="https://xombitgames.com/files/2013/07/Pikmin-3-1-700x393.jpg" class="attachment-large size-large" alt="Gameplay 1" srcset="https://xombitgames.com/files/2013/07/Pikmin-3-1-700x393.jpg 700w, https://xombitgames.com/files/2013/07/Pikmin-3-1-400x225.jpg 400w, https://xombitgames.com/files/2013/07/Pikmin-3-1-220x123.jpg 220w, https://xombitgames.com/files/2013/07/Pikmin-3-1.jpg 1280w" sizes="(max-width: 700px) 100vw, 700px" data-attachment-id="39989" data-orig-file="https://xombitgames.com/files/2013/07/Pikmin-3-1.jpg" data-orig-size="1280,720" data-comments-opened="1" data-image-meta="{&quot;aperture&quot;:&quot;0&quot;,&quot;credit&quot;:&quot;&quot;,&quot;camera&quot;:&quot;&quot;,&quot;caption&quot;:&quot;&quot;,&quot;created_timestamp&quot;:&quot;0&quot;,&quot;copyright&quot;:&quot;&quot;,&quot;focal_length&quot;:&quot;0&quot;,&quot;iso&quot;:&quot;0&quot;,&quot;shutter_speed&quot;:&quot;0&quot;,&quot;title&quot;:&quot;&quot;}" data-image-title="Pikmin 3 (1)" data-image-description="" data-medium-file="https://xombitgames.com/files/2013/07/Pikmin-3-1-400x225.jpg" data-large-file="https://xombitgames.com/files/2013/07/Pikmin-3-1-700x393.jpg" />
        </dt></dl><dl class='gallery-item'>
        <dt class='gallery-icon landscape'>
            <img width="700" height="394" src="https://xombitgames.com/files/2013/07/Pikmin-3-2-700x394.jpg" class="attachment-large size-large" alt="Gameplay 2" srcset="https://xombitgames.com/files/2013/07/Pikmin-3-2-700x394.jpg 700w, https://xombitgames.com/files/2013/07/Pikmin-3-2-400x225.jpg 400w, https://xombitgames.com/files/2013/07/Pikmin-3-2-220x123.jpg 220w, https://xombitgames.com/files/2013/07/Pikmin-3-2.jpg 1000w" sizes="(max-width: 700px) 100vw, 700px" data-attachment-id="39990" data-orig-file="https://xombitgames.com/files/2013/07/Pikmin-3-2.jpg" data-orig-size="1000,563" data-comments-opened="1" data-image-meta="{&quot;aperture&quot;:&quot;0&quot;,&quot;credit&quot;:&quot;&quot;,&quot;camera&quot;:&quot;&quot;,&quot;caption&quot;:&quot;&quot;,&quot;created_timestamp&quot;:&quot;0&quot;,&quot;copyright&quot;:&quot;&quot;,&quot;focal_length&quot;:&quot;0&quot;,&quot;iso&quot;:&quot;0&quot;,&quot;shutter_speed&quot;:&quot;0&quot;,&quot;title&quot;:&quot;&quot;}" data-image-title="Pikmin 3 (2)" data-image-description="" data-medium-file="https://xombitgames.com/files/2013/07/Pikmin-3-2-400x225.jpg" data-large-file="https://xombitgames.com/files/2013/07/Pikmin-3-2-700x394.jpg" />
        </dt></dl><dl class='gallery-item'>
        <dt class='gallery-icon landscape'>
            <img width="700" height="393" src="https://xombitgames.com/files/2013/07/Pikmin-3-3-700x393.jpg" class="attachment-large size-large" alt="Gameplay 3" srcset="https://xombitgames.com/files/2013/07/Pikmin-3-3-700x393.jpg 700w, https://xombitgames.com/files/2013/07/Pikmin-3-3-400x225.jpg 400w, https://xombitgames.com/files/2013/07/Pikmin-3-3-220x123.jpg 220w, https://xombitgames.com/files/2013/07/Pikmin-3-3.jpg 1280w" sizes="(max-width: 700px) 100vw, 700px" data-attachment-id="39991" data-orig-file="https://xombitgames.com/files/2013/07/Pikmin-3-3.jpg" data-orig-size="1280,720" data-comments-opened="1" data-image-meta="{&quot;aperture&quot;:&quot;0&quot;,&quot;credit&quot;:&quot;&quot;,&quot;camera&quot;:&quot;&quot;,&quot;caption&quot;:&quot;&quot;,&quot;created_timestamp&quot;:&quot;0&quot;,&quot;copyright&quot;:&quot;&quot;,&quot;focal_length&quot;:&quot;0&quot;,&quot;iso&quot;:&quot;0&quot;,&quot;shutter_speed&quot;:&quot;0&quot;,&quot;title&quot;:&quot;&quot;}" data-image-title="Pikmin 3 (3)" data-image-description="" data-medium-file="https://xombitgames.com/files/2013/07/Pikmin-3-3-400x225.jpg" data-large-file="https://xombitgames.com/files/2013/07/Pikmin-3-3-700x393.jpg" />
        </dt></dl><dl class='gallery-item'>
        <dt class='gallery-icon landscape'>
            <img width="700" height="346" src="https://xombitgames.com/files/2013/07/Pikmin-3-4-700x346.jpg" class="attachment-large size-large" alt="Gameplay 4" srcset="https://xombitgames.com/files/2013/07/Pikmin-3-4-700x346.jpg 700w, https://xombitgames.com/files/2013/07/Pikmin-3-4-400x198.jpg 400w, https://xombitgames.com/files/2013/07/Pikmin-3-4-220x108.jpg 220w, https://xombitgames.com/files/2013/07/Pikmin-3-4.jpg 1280w" sizes="(max-width: 700px) 100vw, 700px" data-attachment-id="39992" data-orig-file="https://xombitgames.com/files/2013/07/Pikmin-3-4.jpg" data-orig-size="1280,634" data-comments-opened="1" data-image-meta="{&quot;aperture&quot;:&quot;0&quot;,&quot;credit&quot;:&quot;&quot;,&quot;camera&quot;:&quot;&quot;,&quot;caption&quot;:&quot;&quot;,&quot;created_timestamp&quot;:&quot;0&quot;,&quot;copyright&quot;:&quot;&quot;,&quot;focal_length&quot;:&quot;0&quot;,&quot;iso&quot;:&quot;0&quot;,&quot;shutter_speed&quot;:&quot;0&quot;,&quot;title&quot;:&quot;&quot;}" data-image-title="Pikmin 3 (4)" data-image-description="" data-medium-file="https://xombitgames.com/files/2013/07/Pikmin-3-4-400x198.jpg" data-large-file="https://xombitgames.com/files/2013/07/Pikmin-3-4-700x346.jpg" />
        </dt></dl><dl class='gallery-item'>
        <dt class='gallery-icon landscape'>
            <img width="700" height="304" src="https://xombitgames.com/files/2013/07/Pikmin-3-700x304.jpg" class="attachment-large size-large" alt="Portada del juego" srcset="https://xombitgames.com/files/2013/07/Pikmin-3-700x304.jpg 700w, https://xombitgames.com/files/2013/07/Pikmin-3-400x174.jpg 400w, https://xombitgames.com/files/2013/07/Pikmin-3-220x95.jpg 220w, https://xombitgames.com/files/2013/07/Pikmin-3.jpg 723w" sizes="(max-width: 700px) 100vw, 700px" data-attachment-id="39993" data-orig-file="https://xombitgames.com/files/2013/07/Pikmin-3.jpg" data-orig-size="723,315" data-comments-opened="1" data-image-meta="{&quot;aperture&quot;:&quot;0&quot;,&quot;credit&quot;:&quot;&quot;,&quot;camera&quot;:&quot;&quot;,&quot;caption&quot;:&quot;&quot;,&quot;created_timestamp&quot;:&quot;0&quot;,&quot;copyright&quot;:&quot;&quot;,&quot;focal_length&quot;:&quot;0&quot;,&quot;iso&quot;:&quot;0&quot;,&quot;shutter_speed&quot;:&quot;0&quot;,&quot;title&quot;:&quot;&quot;}" data-image-title="Pikmin 3" data-image-description="" data-medium-file="https://xombitgames.com/files/2013/07/Pikmin-3-400x174.jpg" data-large-file="https://xombitgames.com/files/2013/07/Pikmin-3-700x304.jpg" />
        </dt></dl><dl class='gallery-item'>
        <dt class='gallery-icon landscape'>
            <img width="700" height="393" src="https://xombitgames.com/files/2013/07/The-shadow-of-the-flame-1-700x393.jpg" class="attachment-large size-large" alt="Gameplay 1" srcset="https://xombitgames.com/files/2013/07/The-shadow-of-the-flame-1-700x393.jpg 700w, https://xombitgames.com/files/2013/07/The-shadow-of-the-flame-1-400x224.jpg 400w, https://xombitgames.com/files/2013/07/The-shadow-of-the-flame-1-220x123.jpg 220w, https://xombitgames.com/files/2013/07/The-shadow-of-the-flame-1.jpg 925w" sizes="(max-width: 700px) 100vw, 700px" data-attachment-id="39994" data-orig-file="https://xombitgames.com/files/2013/07/The-shadow-of-the-flame-1.jpg" data-orig-size="925,520" data-comments-opened="1" data-image-meta="{&quot;aperture&quot;:&quot;0&quot;,&quot;credit&quot;:&quot;&quot;,&quot;camera&quot;:&quot;&quot;,&quot;caption&quot;:&quot;&quot;,&quot;created_timestamp&quot;:&quot;0&quot;,&quot;copyright&quot;:&quot;&quot;,&quot;focal_length&quot;:&quot;0&quot;,&quot;iso&quot;:&quot;0&quot;,&quot;shutter_speed&quot;:&quot;0&quot;,&quot;title&quot;:&quot;&quot;}" data-image-title="The shadow of the flame (1)" data-image-description="" data-medium-file="https://xombitgames.com/files/2013/07/The-shadow-of-the-flame-1-400x224.jpg" data-large-file="https://xombitgames.com/files/2013/07/The-shadow-of-the-flame-1-700x393.jpg" />
        </dt></dl><br style="clear: both" /><dl class='gallery-item'>
        <dt class='gallery-icon landscape'>
            <img width="700" height="455" src="https://xombitgames.com/files/2013/07/The-shadow-of-the-flame-2-700x455.jpg" class="attachment-large size-large" alt="Gameplay 2" srcset="https://xombitgames.com/files/2013/07/The-shadow-of-the-flame-2-700x455.jpg 700w, https://xombitgames.com/files/2013/07/The-shadow-of-the-flame-2-400x260.jpg 400w, https://xombitgames.com/files/2013/07/The-shadow-of-the-flame-2-220x143.jpg 220w, https://xombitgames.com/files/2013/07/The-shadow-of-the-flame-2.jpg 1280w" sizes="(max-width: 700px) 100vw, 700px" data-attachment-id="39995" data-orig-file="https://xombitgames.com/files/2013/07/The-shadow-of-the-flame-2.jpg" data-orig-size="1280,833" data-comments-opened="1" data-image-meta="{&quot;aperture&quot;:&quot;0&quot;,&quot;credit&quot;:&quot;&quot;,&quot;camera&quot;:&quot;&quot;,&quot;caption&quot;:&quot;&quot;,&quot;created_timestamp&quot;:&quot;0&quot;,&quot;copyright&quot;:&quot;&quot;,&quot;focal_length&quot;:&quot;0&quot;,&quot;iso&quot;:&quot;0&quot;,&quot;shutter_speed&quot;:&quot;0&quot;,&quot;title&quot;:&quot;&quot;}" data-image-title="The shadow of the flame (2)" data-image-description="" data-medium-file="https://xombitgames.com/files/2013/07/The-shadow-of-the-flame-2-400x260.jpg" data-large-file="https://xombitgames.com/files/2013/07/The-shadow-of-the-flame-2-700x455.jpg" />
        </dt></dl><dl class='gallery-item'>
        <dt class='gallery-icon landscape'>
            <img width="700" height="525" src="https://xombitgames.com/files/2013/07/The-shadow-of-the-flame-3-700x525.jpg" class="attachment-large size-large" alt="Gameplay 3" srcset="https://xombitgames.com/files/2013/07/The-shadow-of-the-flame-3-700x525.jpg 700w, https://xombitgames.com/files/2013/07/The-shadow-of-the-flame-3-400x300.jpg 400w, https://xombitgames.com/files/2013/07/The-shadow-of-the-flame-3-640x480.jpg 640w, https://xombitgames.com/files/2013/07/The-shadow-of-the-flame-3-220x165.jpg 220w" sizes="(max-width: 700px) 100vw, 700px" data-attachment-id="39996" data-orig-file="https://xombitgames.com/files/2013/07/The-shadow-of-the-flame-3.jpg" data-orig-size="2048,1536" data-comments-opened="1" data-image-meta="{&quot;aperture&quot;:&quot;0&quot;,&quot;credit&quot;:&quot;&quot;,&quot;camera&quot;:&quot;&quot;,&quot;caption&quot;:&quot;&quot;,&quot;created_timestamp&quot;:&quot;0&quot;,&quot;copyright&quot;:&quot;&quot;,&quot;focal_length&quot;:&quot;0&quot;,&quot;iso&quot;:&quot;0&quot;,&quot;shutter_speed&quot;:&quot;0&quot;,&quot;title&quot;:&quot;&quot;}" data-image-title="The shadow of the flame (3)" data-image-description="" data-medium-file="https://xombitgames.com/files/2013/07/The-shadow-of-the-flame-3-400x300.jpg" data-large-file="https://xombitgames.com/files/2013/07/The-shadow-of-the-flame-3-700x525.jpg" />
        </dt></dl><dl class='gallery-item'>
        <dt class='gallery-icon landscape'>
            <img width="700" height="525" src="https://xombitgames.com/files/2013/07/The-shadow-of-the-flame-4-700x525.jpg" class="attachment-large size-large" alt="Gameplay 4" srcset="https://xombitgames.com/files/2013/07/The-shadow-of-the-flame-4-700x525.jpg 700w, https://xombitgames.com/files/2013/07/The-shadow-of-the-flame-4-400x300.jpg 400w, https://xombitgames.com/files/2013/07/The-shadow-of-the-flame-4-640x480.jpg 640w, https://xombitgames.com/files/2013/07/The-shadow-of-the-flame-4-220x165.jpg 220w, https://xombitgames.com/files/2013/07/The-shadow-of-the-flame-4.jpg 1024w" sizes="(max-width: 700px) 100vw, 700px" data-attachment-id="39997" data-orig-file="https://xombitgames.com/files/2013/07/The-shadow-of-the-flame-4.jpg" data-orig-size="1024,768" data-comments-opened="1" data-image-meta="{&quot;aperture&quot;:&quot;0&quot;,&quot;credit&quot;:&quot;&quot;,&quot;camera&quot;:&quot;&quot;,&quot;caption&quot;:&quot;&quot;,&quot;created_timestamp&quot;:&quot;0&quot;,&quot;copyright&quot;:&quot;&quot;,&quot;focal_length&quot;:&quot;0&quot;,&quot;iso&quot;:&quot;0&quot;,&quot;shutter_speed&quot;:&quot;0&quot;,&quot;title&quot;:&quot;&quot;}" data-image-title="The shadow of the flame (4)" data-image-description="" data-medium-file="https://xombitgames.com/files/2013/07/The-shadow-of-the-flame-4-400x300.jpg" data-large-file="https://xombitgames.com/files/2013/07/The-shadow-of-the-flame-4-700x525.jpg" />
        </dt></dl><dl class='gallery-item'>
        <dt class='gallery-icon landscape'>
            <img width="700" height="324" src="https://xombitgames.com/files/2013/07/The-shadow-of-the-flame-700x324.jpg" class="attachment-large size-large" alt="Portada del juego" srcset="https://xombitgames.com/files/2013/07/The-shadow-of-the-flame-700x324.jpg 700w, https://xombitgames.com/files/2013/07/The-shadow-of-the-flame-400x185.jpg 400w, https://xombitgames.com/files/2013/07/The-shadow-of-the-flame-220x101.jpg 220w, https://xombitgames.com/files/2013/07/The-shadow-of-the-flame.jpg 1160w" sizes="(max-width: 700px) 100vw, 700px" data-attachment-id="39998" data-orig-file="https://xombitgames.com/files/2013/07/The-shadow-of-the-flame.jpg" data-orig-size="1160,537" data-comments-opened="1" data-image-meta="{&quot;aperture&quot;:&quot;0&quot;,&quot;credit&quot;:&quot;&quot;,&quot;camera&quot;:&quot;&quot;,&quot;caption&quot;:&quot;&quot;,&quot;created_timestamp&quot;:&quot;0&quot;,&quot;copyright&quot;:&quot;&quot;,&quot;focal_length&quot;:&quot;0&quot;,&quot;iso&quot;:&quot;0&quot;,&quot;shutter_speed&quot;:&quot;0&quot;,&quot;title&quot;:&quot;&quot;}" data-image-title="The shadow of the flame" data-image-description="" data-medium-file="https://xombitgames.com/files/2013/07/The-shadow-of-the-flame-400x185.jpg" data-large-file="https://xombitgames.com/files/2013/07/The-shadow-of-the-flame-700x324.jpg" />
        </dt></dl><dl class='gallery-item'>
        <dt class='gallery-icon landscape'>
            <img width="700" height="397" src="https://xombitgames.com/files/2013/07/Shadowrun-Returns-1-700x397.jpg" class="attachment-large size-large" alt="Gameplay 1" srcset="https://xombitgames.com/files/2013/07/Shadowrun-Returns-1-700x397.jpg 700w, https://xombitgames.com/files/2013/07/Shadowrun-Returns-1-400x226.jpg 400w, https://xombitgames.com/files/2013/07/Shadowrun-Returns-1-220x124.jpg 220w, https://xombitgames.com/files/2013/07/Shadowrun-Returns-1.jpg 1440w" sizes="(max-width: 700px) 100vw, 700px" data-attachment-id="39999" data-orig-file="https://xombitgames.com/files/2013/07/Shadowrun-Returns-1.jpg" data-orig-size="1440,817" data-comments-opened="1" data-image-meta="{&quot;aperture&quot;:&quot;0&quot;,&quot;credit&quot;:&quot;&quot;,&quot;camera&quot;:&quot;&quot;,&quot;caption&quot;:&quot;&quot;,&quot;created_timestamp&quot;:&quot;0&quot;,&quot;copyright&quot;:&quot;&quot;,&quot;focal_length&quot;:&quot;0&quot;,&quot;iso&quot;:&quot;0&quot;,&quot;shutter_speed&quot;:&quot;0&quot;,&quot;title&quot;:&quot;&quot;}" data-image-title="Shadowrun Returns (1)" data-image-description="" data-medium-file="https://xombitgames.com/files/2013/07/Shadowrun-Returns-1-400x226.jpg" data-large-file="https://xombitgames.com/files/2013/07/Shadowrun-Returns-1-700x397.jpg" />
        </dt></dl><dl class='gallery-item'>
        <dt class='gallery-icon landscape'>
            <img width="700" height="393" src="https://xombitgames.com/files/2013/07/Shadowrun-Returns-2-700x393.jpg" class="attachment-large size-large" alt="Gameplay 2" srcset="https://xombitgames.com/files/2013/07/Shadowrun-Returns-2-700x393.jpg 700w, https://xombitgames.com/files/2013/07/Shadowrun-Returns-2-400x225.jpg 400w, https://xombitgames.com/files/2013/07/Shadowrun-Returns-2-220x123.jpg 220w, https://xombitgames.com/files/2013/07/Shadowrun-Returns-2.jpg 1280w" sizes="(max-width: 700px) 100vw, 700px" data-attachment-id="40000" data-orig-file="https://xombitgames.com/files/2013/07/Shadowrun-Returns-2.jpg" data-orig-size="1280,720" data-comments-opened="1" data-image-meta="{&quot;aperture&quot;:&quot;0&quot;,&quot;credit&quot;:&quot;&quot;,&quot;camera&quot;:&quot;&quot;,&quot;caption&quot;:&quot;&quot;,&quot;created_timestamp&quot;:&quot;0&quot;,&quot;copyright&quot;:&quot;&quot;,&quot;focal_length&quot;:&quot;0&quot;,&quot;iso&quot;:&quot;0&quot;,&quot;shutter_speed&quot;:&quot;0&quot;,&quot;title&quot;:&quot;&quot;}" data-image-title="Shadowrun Returns (2)" data-image-description="" data-medium-file="https://xombitgames.com/files/2013/07/Shadowrun-Returns-2-400x225.jpg" data-large-file="https://xombitgames.com/files/2013/07/Shadowrun-Returns-2-700x393.jpg" />
        </dt></dl><br style="clear: both" /><dl class='gallery-item'>
        <dt class='gallery-icon landscape'>
            <img width="700" height="382" src="https://xombitgames.com/files/2013/07/Shadowrun-Returns-3-700x382.jpg" class="attachment-large size-large" alt="Gameplay 3" srcset="https://xombitgames.com/files/2013/07/Shadowrun-Returns-3-700x382.jpg 700w, https://xombitgames.com/files/2013/07/Shadowrun-Returns-3-400x218.jpg 400w, https://xombitgames.com/files/2013/07/Shadowrun-Returns-3-220x120.jpg 220w" sizes="(max-width: 700px) 100vw, 700px" data-attachment-id="40001" data-orig-file="https://xombitgames.com/files/2013/07/Shadowrun-Returns-3.jpg" data-orig-size="1920,1050" data-comments-opened="1" data-image-meta="{&quot;aperture&quot;:&quot;0&quot;,&quot;credit&quot;:&quot;&quot;,&quot;camera&quot;:&quot;&quot;,&quot;caption&quot;:&quot;&quot;,&quot;created_timestamp&quot;:&quot;0&quot;,&quot;copyright&quot;:&quot;&quot;,&quot;focal_length&quot;:&quot;0&quot;,&quot;iso&quot;:&quot;0&quot;,&quot;shutter_speed&quot;:&quot;0&quot;,&quot;title&quot;:&quot;&quot;}" data-image-title="Shadowrun Returns (3)" data-image-description="" data-medium-file="https://xombitgames.com/files/2013/07/Shadowrun-Returns-3-400x218.jpg" data-large-file="https://xombitgames.com/files/2013/07/Shadowrun-Returns-3-700x382.jpg" />
        </dt></dl><dl class='gallery-item'>
        <dt class='gallery-icon landscape'>
            <img width="700" height="393" src="https://xombitgames.com/files/2013/07/Shadowrun-Returns-4-700x393.jpg" class="attachment-large size-large" alt="Gameplay 4" srcset="https://xombitgames.com/files/2013/07/Shadowrun-Returns-4-700x393.jpg 700w, https://xombitgames.com/files/2013/07/Shadowrun-Returns-4-400x225.jpg 400w, https://xombitgames.com/files/2013/07/Shadowrun-Returns-4-220x123.jpg 220w, https://xombitgames.com/files/2013/07/Shadowrun-Returns-4.jpg 960w" sizes="(max-width: 700px) 100vw, 700px" data-attachment-id="40002" data-orig-file="https://xombitgames.com/files/2013/07/Shadowrun-Returns-4.jpg" data-orig-size="960,540" data-comments-opened="1" data-image-meta="{&quot;aperture&quot;:&quot;0&quot;,&quot;credit&quot;:&quot;&quot;,&quot;camera&quot;:&quot;&quot;,&quot;caption&quot;:&quot;&quot;,&quot;created_timestamp&quot;:&quot;0&quot;,&quot;copyright&quot;:&quot;&quot;,&quot;focal_length&quot;:&quot;0&quot;,&quot;iso&quot;:&quot;0&quot;,&quot;shutter_speed&quot;:&quot;0&quot;,&quot;title&quot;:&quot;&quot;}" data-image-title="Shadowrun Returns (4)" data-image-description="" data-medium-file="https://xombitgames.com/files/2013/07/Shadowrun-Returns-4-400x225.jpg" data-large-file="https://xombitgames.com/files/2013/07/Shadowrun-Returns-4-700x393.jpg" />
        </dt></dl><dl class='gallery-item'>
        <dt class='gallery-icon landscape'>
            <img width="700" height="437" src="https://xombitgames.com/files/2013/07/Shadowrun-Returns-700x437.jpg" class="attachment-large size-large" alt="Portada del juego" srcset="https://xombitgames.com/files/2013/07/Shadowrun-Returns-700x437.jpg 700w, https://xombitgames.com/files/2013/07/Shadowrun-Returns-400x250.jpg 400w, https://xombitgames.com/files/2013/07/Shadowrun-Returns-220x137.jpg 220w" sizes="(max-width: 700px) 100vw, 700px" data-attachment-id="40003" data-orig-file="https://xombitgames.com/files/2013/07/Shadowrun-Returns.jpg" data-orig-size="1920,1200" data-comments-opened="1" data-image-meta="{&quot;aperture&quot;:&quot;0&quot;,&quot;credit&quot;:&quot;&quot;,&quot;camera&quot;:&quot;&quot;,&quot;caption&quot;:&quot;&quot;,&quot;created_timestamp&quot;:&quot;0&quot;,&quot;copyright&quot;:&quot;&quot;,&quot;focal_length&quot;:&quot;0&quot;,&quot;iso&quot;:&quot;0&quot;,&quot;shutter_speed&quot;:&quot;0&quot;,&quot;title&quot;:&quot;&quot;}" data-image-title="Shadowrun Returns" data-image-description="" data-medium-file="https://xombitgames.com/files/2013/07/Shadowrun-Returns-400x250.jpg" data-large-file="https://xombitgames.com/files/2013/07/Shadowrun-Returns-700x437.jpg" />
        </dt></dl><dl class='gallery-item'>
        <dt class='gallery-icon landscape'>
            <img width="700" height="393" src="https://xombitgames.com/files/2013/07/Stealth-Inc-a-clone-in-the-dark-1-700x393.jpg" class="attachment-large size-large" alt="Gameplay 1" srcset="https://xombitgames.com/files/2013/07/Stealth-Inc-a-clone-in-the-dark-1-700x393.jpg 700w, https://xombitgames.com/files/2013/07/Stealth-Inc-a-clone-in-the-dark-1-400x225.jpg 400w, https://xombitgames.com/files/2013/07/Stealth-Inc-a-clone-in-the-dark-1-220x123.jpg 220w, https://xombitgames.com/files/2013/07/Stealth-Inc-a-clone-in-the-dark-1.jpg 960w" sizes="(max-width: 700px) 100vw, 700px" data-attachment-id="40004" data-orig-file="https://xombitgames.com/files/2013/07/Stealth-Inc-a-clone-in-the-dark-1.jpg" data-orig-size="960,540" data-comments-opened="1" data-image-meta="{&quot;aperture&quot;:&quot;0&quot;,&quot;credit&quot;:&quot;&quot;,&quot;camera&quot;:&quot;&quot;,&quot;caption&quot;:&quot;&quot;,&quot;created_timestamp&quot;:&quot;0&quot;,&quot;copyright&quot;:&quot;&quot;,&quot;focal_length&quot;:&quot;0&quot;,&quot;iso&quot;:&quot;0&quot;,&quot;shutter_speed&quot;:&quot;0&quot;,&quot;title&quot;:&quot;&quot;}" data-image-title="Stealth Inc a clone in the dark (1)" data-image-description="" data-medium-file="https://xombitgames.com/files/2013/07/Stealth-Inc-a-clone-in-the-dark-1-400x225.jpg" data-large-file="https://xombitgames.com/files/2013/07/Stealth-Inc-a-clone-in-the-dark-1-700x393.jpg" />
        </dt></dl><dl class='gallery-item'>
        <dt class='gallery-icon landscape'>
            <img width="700" height="396" src="https://xombitgames.com/files/2013/07/Stealth-Inc-a-clone-in-the-dark-2-700x396.jpg" class="attachment-large size-large" alt="Gameplay 2" srcset="https://xombitgames.com/files/2013/07/Stealth-Inc-a-clone-in-the-dark-2-700x396.jpg 700w, https://xombitgames.com/files/2013/07/Stealth-Inc-a-clone-in-the-dark-2-400x226.jpg 400w, https://xombitgames.com/files/2013/07/Stealth-Inc-a-clone-in-the-dark-2-220x124.jpg 220w, https://xombitgames.com/files/2013/07/Stealth-Inc-a-clone-in-the-dark-2.jpg 960w" sizes="(max-width: 700px) 100vw, 700px" data-attachment-id="40005" data-orig-file="https://xombitgames.com/files/2013/07/Stealth-Inc-a-clone-in-the-dark-2.jpg" data-orig-size="960,544" data-comments-opened="1" data-image-meta="{&quot;aperture&quot;:&quot;0&quot;,&quot;credit&quot;:&quot;&quot;,&quot;camera&quot;:&quot;PlayStation(R)Vita&quot;,&quot;caption&quot;:&quot;&quot;,&quot;created_timestamp&quot;:&quot;1369905699&quot;,&quot;copyright&quot;:&quot;&quot;,&quot;focal_length&quot;:&quot;0&quot;,&quot;iso&quot;:&quot;0&quot;,&quot;shutter_speed&quot;:&quot;0&quot;,&quot;title&quot;:&quot;&quot;}" data-image-title="Stealth Inc a clone in the dark (2)" data-image-description="" data-medium-file="https://xombitgames.com/files/2013/07/Stealth-Inc-a-clone-in-the-dark-2-400x226.jpg" data-large-file="https://xombitgames.com/files/2013/07/Stealth-Inc-a-clone-in-the-dark-2-700x396.jpg" />
        </dt></dl><dl class='gallery-item'>
        <dt class='gallery-icon landscape'>
            <img width="700" height="396" src="https://xombitgames.com/files/2013/07/Stealth-Inc-a-clone-in-the-dark-3-700x396.jpg" class="attachment-large size-large" alt="Gameplay 3" srcset="https://xombitgames.com/files/2013/07/Stealth-Inc-a-clone-in-the-dark-3-700x396.jpg 700w, https://xombitgames.com/files/2013/07/Stealth-Inc-a-clone-in-the-dark-3-400x226.jpg 400w, https://xombitgames.com/files/2013/07/Stealth-Inc-a-clone-in-the-dark-3-220x124.jpg 220w, https://xombitgames.com/files/2013/07/Stealth-Inc-a-clone-in-the-dark-3.jpg 960w" sizes="(max-width: 700px) 100vw, 700px" data-attachment-id="40006" data-orig-file="https://xombitgames.com/files/2013/07/Stealth-Inc-a-clone-in-the-dark-3.jpg" data-orig-size="960,544" data-comments-opened="1" data-image-meta="{&quot;aperture&quot;:&quot;0&quot;,&quot;credit&quot;:&quot;&quot;,&quot;camera&quot;:&quot;PlayStation(R)Vita&quot;,&quot;caption&quot;:&quot;&quot;,&quot;created_timestamp&quot;:&quot;1369906416&quot;,&quot;copyright&quot;:&quot;&quot;,&quot;focal_length&quot;:&quot;0&quot;,&quot;iso&quot;:&quot;0&quot;,&quot;shutter_speed&quot;:&quot;0&quot;,&quot;title&quot;:&quot;&quot;}" data-image-title="Stealth Inc a clone in the dark (3)" data-image-description="" data-medium-file="https://xombitgames.com/files/2013/07/Stealth-Inc-a-clone-in-the-dark-3-400x226.jpg" data-large-file="https://xombitgames.com/files/2013/07/Stealth-Inc-a-clone-in-the-dark-3-700x396.jpg" />
        </dt></dl><br style="clear: both" /><dl class='gallery-item'>
        <dt class='gallery-icon landscape'>
            <img width="700" height="396" src="https://xombitgames.com/files/2013/07/Stealth-Inc-a-clone-in-the-dark-4-700x396.jpg" class="attachment-large size-large" alt="Gameplay 4" srcset="https://xombitgames.com/files/2013/07/Stealth-Inc-a-clone-in-the-dark-4-700x396.jpg 700w, https://xombitgames.com/files/2013/07/Stealth-Inc-a-clone-in-the-dark-4-400x226.jpg 400w, https://xombitgames.com/files/2013/07/Stealth-Inc-a-clone-in-the-dark-4-220x124.jpg 220w, https://xombitgames.com/files/2013/07/Stealth-Inc-a-clone-in-the-dark-4.jpg 960w" sizes="(max-width: 700px) 100vw, 700px" data-attachment-id="40007" data-orig-file="https://xombitgames.com/files/2013/07/Stealth-Inc-a-clone-in-the-dark-4.jpg" data-orig-size="960,544" data-comments-opened="1" data-image-meta="{&quot;aperture&quot;:&quot;0&quot;,&quot;credit&quot;:&quot;&quot;,&quot;camera&quot;:&quot;PlayStation(R)Vita&quot;,&quot;caption&quot;:&quot;&quot;,&quot;created_timestamp&quot;:&quot;1369906197&quot;,&quot;copyright&quot;:&quot;&quot;,&quot;focal_length&quot;:&quot;0&quot;,&quot;iso&quot;:&quot;0&quot;,&quot;shutter_speed&quot;:&quot;0&quot;,&quot;title&quot;:&quot;&quot;}" data-image-title="Stealth Inc a clone in the dark (4)" data-image-description="" data-medium-file="https://xombitgames.com/files/2013/07/Stealth-Inc-a-clone-in-the-dark-4-400x226.jpg" data-large-file="https://xombitgames.com/files/2013/07/Stealth-Inc-a-clone-in-the-dark-4-700x396.jpg" />
        </dt></dl><dl class='gallery-item'>
        <dt class='gallery-icon landscape'>
            <img width="700" height="393" src="https://xombitgames.com/files/2013/07/Stealth-Inc-a-clone-in-the-dark-700x393.jpg" class="attachment-large size-large" alt="Portada del juego" srcset="https://xombitgames.com/files/2013/07/Stealth-Inc-a-clone-in-the-dark-700x393.jpg 700w, https://xombitgames.com/files/2013/07/Stealth-Inc-a-clone-in-the-dark-400x225.jpg 400w, https://xombitgames.com/files/2013/07/Stealth-Inc-a-clone-in-the-dark-220x123.jpg 220w, https://xombitgames.com/files/2013/07/Stealth-Inc-a-clone-in-the-dark.jpg 1280w" sizes="(max-width: 700px) 100vw, 700px" data-attachment-id="40008" data-orig-file="https://xombitgames.com/files/2013/07/Stealth-Inc-a-clone-in-the-dark.jpg" data-orig-size="1280,720" data-comments-opened="1" data-image-meta="{&quot;aperture&quot;:&quot;0&quot;,&quot;credit&quot;:&quot;&quot;,&quot;camera&quot;:&quot;&quot;,&quot;caption&quot;:&quot;&quot;,&quot;created_timestamp&quot;:&quot;0&quot;,&quot;copyright&quot;:&quot;&quot;,&quot;focal_length&quot;:&quot;0&quot;,&quot;iso&quot;:&quot;0&quot;,&quot;shutter_speed&quot;:&quot;0&quot;,&quot;title&quot;:&quot;&quot;}" data-image-title="Stealth Inc a clone in the dark" data-image-description="" data-medium-file="https://xombitgames.com/files/2013/07/Stealth-Inc-a-clone-in-the-dark-400x225.jpg" data-large-file="https://xombitgames.com/files/2013/07/Stealth-Inc-a-clone-in-the-dark-700x393.jpg" />
        </dt></dl><dl class='gallery-item'>
        <dt class='gallery-icon landscape'>
            <img width="700" height="394" src="https://xombitgames.com/files/2013/07/The-Raven-1-700x394.jpg" class="attachment-large size-large" alt="Gameplay 1" srcset="https://xombitgames.com/files/2013/07/The-Raven-1-700x394.jpg 700w, https://xombitgames.com/files/2013/07/The-Raven-1-400x225.jpg 400w, https://xombitgames.com/files/2013/07/The-Raven-1-220x123.jpg 220w, https://xombitgames.com/files/2013/07/The-Raven-1.jpg 1000w" sizes="(max-width: 700px) 100vw, 700px" data-attachment-id="40009" data-orig-file="https://xombitgames.com/files/2013/07/The-Raven-1.jpg" data-orig-size="1000,563" data-comments-opened="1" data-image-meta="{&quot;aperture&quot;:&quot;0&quot;,&quot;credit&quot;:&quot;&quot;,&quot;camera&quot;:&quot;&quot;,&quot;caption&quot;:&quot;&quot;,&quot;created_timestamp&quot;:&quot;0&quot;,&quot;copyright&quot;:&quot;&quot;,&quot;focal_length&quot;:&quot;0&quot;,&quot;iso&quot;:&quot;0&quot;,&quot;shutter_speed&quot;:&quot;0&quot;,&quot;title&quot;:&quot;&quot;}" data-image-title="The Raven (1)" data-image-description="" data-medium-file="https://xombitgames.com/files/2013/07/The-Raven-1-400x225.jpg" data-large-file="https://xombitgames.com/files/2013/07/The-Raven-1-700x394.jpg" />
        </dt></dl><dl class='gallery-item'>
        <dt class='gallery-icon landscape'>
            <img width="700" height="394" src="https://xombitgames.com/files/2013/07/The-Raven-2-700x394.jpg" class="attachment-large size-large" alt="Gameplay 2" srcset="https://xombitgames.com/files/2013/07/The-Raven-2-700x394.jpg 700w, https://xombitgames.com/files/2013/07/The-Raven-2-400x225.jpg 400w, https://xombitgames.com/files/2013/07/The-Raven-2-220x123.jpg 220w, https://xombitgames.com/files/2013/07/The-Raven-2.jpg 1000w" sizes="(max-width: 700px) 100vw, 700px" data-attachment-id="40010" data-orig-file="https://xombitgames.com/files/2013/07/The-Raven-2.jpg" data-orig-size="1000,563" data-comments-opened="1" data-image-meta="{&quot;aperture&quot;:&quot;0&quot;,&quot;credit&quot;:&quot;&quot;,&quot;camera&quot;:&quot;&quot;,&quot;caption&quot;:&quot;&quot;,&quot;created_timestamp&quot;:&quot;0&quot;,&quot;copyright&quot;:&quot;&quot;,&quot;focal_length&quot;:&quot;0&quot;,&quot;iso&quot;:&quot;0&quot;,&quot;shutter_speed&quot;:&quot;0&quot;,&quot;title&quot;:&quot;&quot;}" data-image-title="The Raven (2)" data-image-description="" data-medium-file="https://xombitgames.com/files/2013/07/The-Raven-2-400x225.jpg" data-large-file="https://xombitgames.com/files/2013/07/The-Raven-2-700x394.jpg" />
        </dt></dl><dl class='gallery-item'>
        <dt class='gallery-icon landscape'>
            <img width="700" height="394" src="https://xombitgames.com/files/2013/07/The-Raven-3-700x394.jpg" class="attachment-large size-large" alt="Gameplay 3" srcset="https://xombitgames.com/files/2013/07/The-Raven-3-700x394.jpg 700w, https://xombitgames.com/files/2013/07/The-Raven-3-400x225.jpg 400w, https://xombitgames.com/files/2013/07/The-Raven-3-220x123.jpg 220w, https://xombitgames.com/files/2013/07/The-Raven-3.jpg 1000w" sizes="(max-width: 700px) 100vw, 700px" data-attachment-id="40011" data-orig-file="https://xombitgames.com/files/2013/07/The-Raven-3.jpg" data-orig-size="1000,563" data-comments-opened="1" data-image-meta="{&quot;aperture&quot;:&quot;0&quot;,&quot;credit&quot;:&quot;&quot;,&quot;camera&quot;:&quot;&quot;,&quot;caption&quot;:&quot;&quot;,&quot;created_timestamp&quot;:&quot;0&quot;,&quot;copyright&quot;:&quot;&quot;,&quot;focal_length&quot;:&quot;0&quot;,&quot;iso&quot;:&quot;0&quot;,&quot;shutter_speed&quot;:&quot;0&quot;,&quot;title&quot;:&quot;&quot;}" data-image-title="The Raven (3)" data-image-description="" data-medium-file="https://xombitgames.com/files/2013/07/The-Raven-3-400x225.jpg" data-large-file="https://xombitgames.com/files/2013/07/The-Raven-3-700x394.jpg" />
        </dt></dl><dl class='gallery-item'>
        <dt class='gallery-icon landscape'>
            <img width="700" height="394" src="https://xombitgames.com/files/2013/07/The-Raven-4-700x394.jpg" class="attachment-large size-large" alt="Gameplay 4" srcset="https://xombitgames.com/files/2013/07/The-Raven-4-700x394.jpg 700w, https://xombitgames.com/files/2013/07/The-Raven-4-400x225.jpg 400w, https://xombitgames.com/files/2013/07/The-Raven-4-220x123.jpg 220w, https://xombitgames.com/files/2013/07/The-Raven-4.jpg 1000w" sizes="(max-width: 700px) 100vw, 700px" data-attachment-id="40012" data-orig-file="https://xombitgames.com/files/2013/07/The-Raven-4.jpg" data-orig-size="1000,563" data-comments-opened="1" data-image-meta="{&quot;aperture&quot;:&quot;0&quot;,&quot;credit&quot;:&quot;&quot;,&quot;camera&quot;:&quot;&quot;,&quot;caption&quot;:&quot;&quot;,&quot;created_timestamp&quot;:&quot;0&quot;,&quot;copyright&quot;:&quot;&quot;,&quot;focal_length&quot;:&quot;0&quot;,&quot;iso&quot;:&quot;0&quot;,&quot;shutter_speed&quot;:&quot;0&quot;,&quot;title&quot;:&quot;&quot;}" data-image-title="The Raven (4)" data-image-description="" data-medium-file="https://xombitgames.com/files/2013/07/The-Raven-4-400x225.jpg" data-large-file="https://xombitgames.com/files/2013/07/The-Raven-4-700x394.jpg" />
        </dt></dl><br style="clear: both" /><dl class='gallery-item'>
        <dt class='gallery-icon landscape'>
            <img width="700" height="270" src="https://xombitgames.com/files/2013/07/The-Raven-700x270.jpg" class="attachment-large size-large" alt="Portada del juego" srcset="https://xombitgames.com/files/2013/07/The-Raven-700x270.jpg 700w, https://xombitgames.com/files/2013/07/The-Raven-400x154.jpg 400w, https://xombitgames.com/files/2013/07/The-Raven-220x84.jpg 220w" sizes="(max-width: 700px) 100vw, 700px" data-attachment-id="40013" data-orig-file="https://xombitgames.com/files/2013/07/The-Raven.jpg" data-orig-size="1667,643" data-comments-opened="1" data-image-meta="{&quot;aperture&quot;:&quot;0&quot;,&quot;credit&quot;:&quot;&quot;,&quot;camera&quot;:&quot;&quot;,&quot;caption&quot;:&quot;&quot;,&quot;created_timestamp&quot;:&quot;0&quot;,&quot;copyright&quot;:&quot;&quot;,&quot;focal_length&quot;:&quot;0&quot;,&quot;iso&quot;:&quot;0&quot;,&quot;shutter_speed&quot;:&quot;0&quot;,&quot;title&quot;:&quot;&quot;}" data-image-title="The Raven" data-image-description="" data-medium-file="https://xombitgames.com/files/2013/07/The-Raven-400x154.jpg" data-large-file="https://xombitgames.com/files/2013/07/The-Raven-700x270.jpg" />
        </dt></dl>
        <br style='clear: both' />
    </div>