The House of the Dead 4 (PSN)
SEGA ha anunciado que The House of the Dead 4 llegará a PlayStation Network el próximo 18 de abril. Su precio será de 7,99 € e incluirá compatibilidad con PS Move, trofeos, algunos niveles adicionales sacados de la versión Special, ítems para Home y una entrevista con su creador. Los miembros de PlayStation Plus podrán conseguir el juego con un 30% de descuento desde el 18 de abril hasta el 3 de mayo; y también tendrán cuatro avatares exclusivos. House of the Dead 4 se lanzó originalmente en los salones arcade en 2005.

Hace poco se lanzó de manera exitosa el famoso shooter arcade The House of the Dead 3, en versión digital para el PlayStation 3 y compatible con el sistema Move, sin embargo ahora es el turno del siguiente episodio en esta clásica franquicia. Ojalá esta nueva entrega sea tan gratificante como la última y nos permita revivir momentos excitantes, tanto solo como acompañados como alguna vez lo hicimos en sus versiones originales.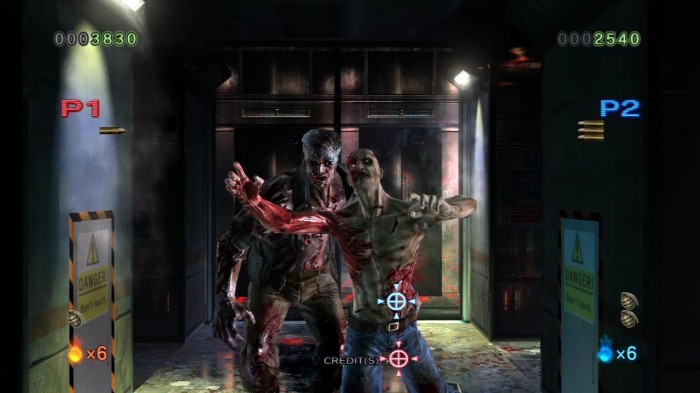 The Witcher 2 (Xbox 360)
El pasado año salió en PC y éste lo hace para la consola de sobremesa de Microsoft. Después de diversos rumores acerca de la salida o no de la segunda entrega de esta saga en Xbox 360, CD Projekt han conseguido crear un auténtico triunfo técnico y narrativo de la mano de Geralt de Rivia. The Witcher 2 es una auténtica obra maestra y llega para convertirse en un nuevo referente en su género. Y cuando se dice esto no se dice sólo mirando a los aficionados al rol, ya que este título es tan completo y tan impresionante que está llamado a ser algo más.

El videojuego destaca por sus logrados diálogos y guión, con una historia que usa elementos propios del cine como los flashbacks. El título pule muchos de los errores del primero, remodelando por completo el sistema de combate e introduciendo unos impactantes gráficos, especialmente un uso abrumador de luces y sombras ambientales. La nueva aventura de Geralt es un ejemplo de madurez en todos los sentidos, técnicos, creativos o narrativos, un gigante que proyectará su sombra durante la siguiente década y del que se espera que sirva de referencia para seguir adelante en la continua búsqueda de la excelencia dentro del videojuego en general y del genero de rol/aventura en particular. Tomaremos nota para el próximo 17 de abril, día de su lanzamiento.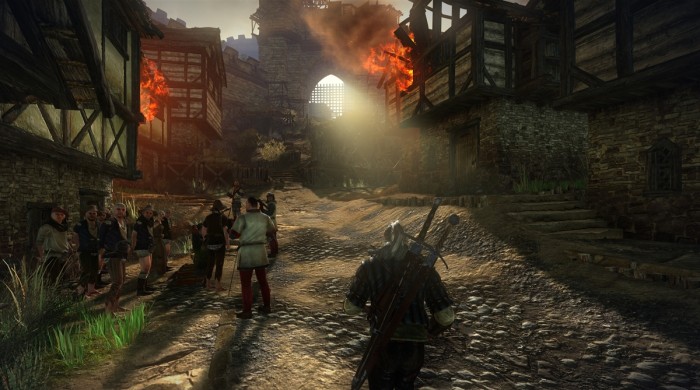 Wawa Land (iOS)
Seguimos sorprendiéndonos con la cantidad de buenos juegos que se anuncian para la plataforma iOS cada poco tiempo. Y en muchos casos, como éste, juegos que tal vez tuvieran mayor reconocimiento o disfrute en otras máquinas. Y es que Wawa Land es un juego de plataformas realizado por los franceses Play Fripp con un aspecto gráfico realmente colorista.

En este título manejaremos a Wawa, un entrañable protagonista con aspecto de peluche que tiene que encontrar a la gelatina Real, que ha sido raptada por los malvados Critters. En el camino deberemos usar ítems para realizar ataques especiales, encontrar secretos, etc. Todo lo que podemos esperar de un juego de plataformas que recuerda, y mucho, a Yoshi's Island. Lo tendremos en la App Store a partir del próximo martes 17 de abril.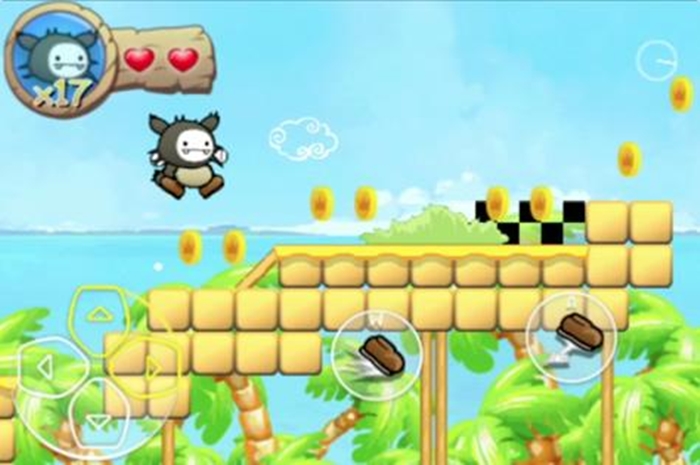 Total War Battles: Shogun (iOS, Android)
Shogun ha sido diseñado por el equipo de Creative Assembly desde cero, intentando hacer el mejor uso posible de las capacidades de dispositivos táctiles como el iPad. Tiene una completa campaña y un modo para dos jugadores en la misma tablet. Aunque se han recortado algunas características del original, Battles mantiene el enfoque en la estrategia en tiempo real e incluso conserva las animaciones de las unidades del juego de PC. En el modo multijugador cada jugador coge un lado del dispositivo y arrastra las unidades al campo de batalla hasta que gana uno de los dos.

El juego de estrategia a tiempo real ofrece diez horas en el modo campaña y la posibilidad de jugar a dos jugadores en un mismo dispositivo. En Total War Battles: Shogun tendremos que ganar dinero, administrar los recursos para crear y organizar nuestras bases, y poder reclutar a samuráis, arqueros, ninjas y caballería necesaria. Total War, dará el salto a dispositivos móviles con el sistema operativo Android e iOS el próximo jueves 19 de abril.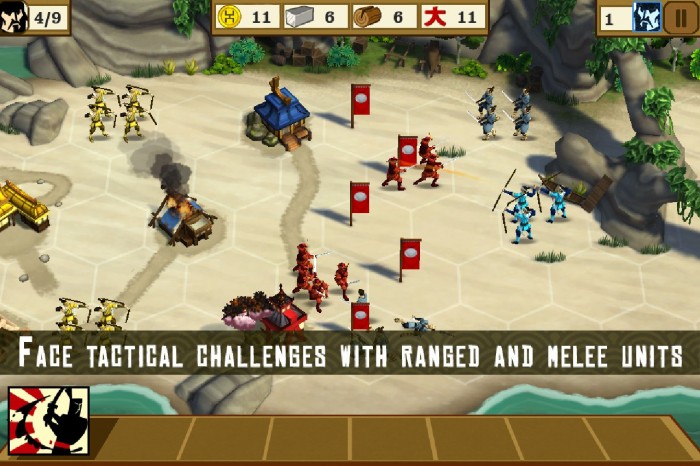 Battleship (PS3, Xbox 360, Wii, DS, 3DS)
Con el estreno de cualquier superproducción de Hollywood, las compañías desarrolladoras de videojuegos sacan a la luz un título multiplataforma sobre el film. Sin embargo, el juego que os presentamos a continuación no tiene que ver mucho con la historia que acontece en la recién estrenada esta semana. El título está inspirado en el clásico juego de estrategia naval Hundir la flota, con una historia independiente a la que se ha presentado en la película de Universal Pictures. Battleship, el videojuego incluye detalles de estrategia naval y la adrenalina de los títulos de acción en primera persona.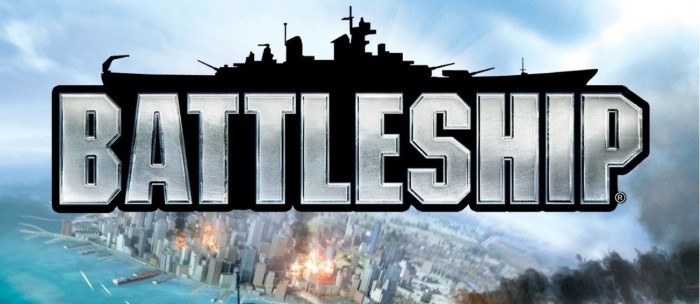 La fusión de táctica y acción sumerge a los jugadores en un conflicto marítimo épico. Activision se ha encargado de realizar un título emocionante e intenso, que se adecúa perfectamente a las demandas de los jugadores actuales. El desarrollo principal del videojuego corre a cargo de Double Helix, que ha trabajado en las versiones para PlayStation 3 y Xbox 360. El equipo de Magick Pockets ha hecho lo propio en la adaptación para las tres consolas de Nintendo; Wii, DS y 3DS. Su lanzamiento está previsto para el próximo viernes 20 de abril.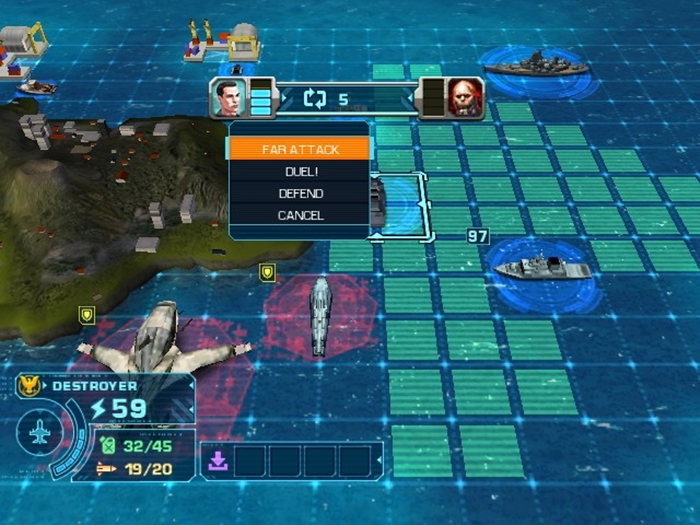 <style type='text/css'>
        #gallery-2 {
            margin: auto;
        }
        #gallery-2 .gallery-item {
            float: left;
            margin-top: 10px;
            text-align: center;
            width: 12%;
        }
        #gallery-2 img {
            border: 2px solid #cfcfcf;
        }
        #gallery-2 .gallery-caption {
            margin-left: 0;
        }
        /* see gallery_shortcode() in wp-includes/media.php */
    </style>
    <div data-carousel-extra='{"blog_id":27,"permalink":"https:\/\/xombitgames.com\/2012\/04\/lanzamientos-semana3-abril","likes_blog_id":40960699}' id='gallery-2' class='gallery galleryid-8147 gallery-columns-8 gallery-size-thumbnail'><dl class='gallery-item'>
        <dt class='gallery-icon landscape'>
            <a href='https://xombitgames.com/2012/04/lanzamientos-semana3-abril/battleship-2'><img width="100" height="100" src="https://xombitgames.com/files/2012/04/Battleship-2-100x100.jpg" class="attachment-thumbnail size-thumbnail" alt="Battleship en Wii" srcset="https://xombitgames.com/files/2012/04/Battleship-2-100x100.jpg 100w, https://xombitgames.com/files/2012/04/Battleship-2-50x50.jpg 50w, https://xombitgames.com/files/2012/04/Battleship-2-118x118.jpg 118w" sizes="(max-width: 100px) 100vw, 100px" data-attachment-id="8157" data-orig-file="https://xombitgames.com/files/2012/04/Battleship-2.jpg" data-orig-size="1277,678" data-comments-opened="1" data-image-meta="{&quot;aperture&quot;:&quot;0&quot;,&quot;credit&quot;:&quot;&quot;,&quot;camera&quot;:&quot;&quot;,&quot;caption&quot;:&quot;&quot;,&quot;created_timestamp&quot;:&quot;0&quot;,&quot;copyright&quot;:&quot;&quot;,&quot;focal_length&quot;:&quot;0&quot;,&quot;iso&quot;:&quot;0&quot;,&quot;shutter_speed&quot;:&quot;0&quot;,&quot;title&quot;:&quot;&quot;}" data-image-title="Battleship (2)" data-image-description="" data-medium-file="https://xombitgames.com/files/2012/04/Battleship-2-400x212.jpg" data-large-file="https://xombitgames.com/files/2012/04/Battleship-2-700x371.jpg" /></a>
        </dt></dl><dl class='gallery-item'>
        <dt class='gallery-icon landscape'>
            <a href='https://xombitgames.com/2012/04/lanzamientos-semana3-abril/battleship-3'><img width="100" height="100" src="https://xombitgames.com/files/2012/04/Battleship-3-100x100.jpg" class="attachment-thumbnail size-thumbnail" alt="Battleship en PS3" srcset="https://xombitgames.com/files/2012/04/Battleship-3-100x100.jpg 100w, https://xombitgames.com/files/2012/04/Battleship-3-50x50.jpg 50w, https://xombitgames.com/files/2012/04/Battleship-3-118x118.jpg 118w" sizes="(max-width: 100px) 100vw, 100px" data-attachment-id="8158" data-orig-file="https://xombitgames.com/files/2012/04/Battleship-3.jpg" data-orig-size="1280,720" data-comments-opened="1" data-image-meta="{&quot;aperture&quot;:&quot;0&quot;,&quot;credit&quot;:&quot;&quot;,&quot;camera&quot;:&quot;&quot;,&quot;caption&quot;:&quot;&quot;,&quot;created_timestamp&quot;:&quot;0&quot;,&quot;copyright&quot;:&quot;&quot;,&quot;focal_length&quot;:&quot;0&quot;,&quot;iso&quot;:&quot;0&quot;,&quot;shutter_speed&quot;:&quot;0&quot;,&quot;title&quot;:&quot;&quot;}" data-image-title="Battleship (3)" data-image-description="" data-medium-file="https://xombitgames.com/files/2012/04/Battleship-3-400x225.jpg" data-large-file="https://xombitgames.com/files/2012/04/Battleship-3-700x393.jpg" /></a>
        </dt></dl><dl class='gallery-item'>
        <dt class='gallery-icon landscape'>
            <a href='https://xombitgames.com/2012/04/lanzamientos-semana3-abril/battleship-4'><img width="100" height="100" src="https://xombitgames.com/files/2012/04/Battleship-4-100x100.jpg" class="attachment-thumbnail size-thumbnail" alt="Battleship en PS3 y Xbox 360" srcset="https://xombitgames.com/files/2012/04/Battleship-4-100x100.jpg 100w, https://xombitgames.com/files/2012/04/Battleship-4-50x50.jpg 50w, https://xombitgames.com/files/2012/04/Battleship-4-118x118.jpg 118w" sizes="(max-width: 100px) 100vw, 100px" data-attachment-id="8159" data-orig-file="https://xombitgames.com/files/2012/04/Battleship-4.jpg" data-orig-size="1280,720" data-comments-opened="1" data-image-meta="{&quot;aperture&quot;:&quot;0&quot;,&quot;credit&quot;:&quot;&quot;,&quot;camera&quot;:&quot;&quot;,&quot;caption&quot;:&quot;&quot;,&quot;created_timestamp&quot;:&quot;0&quot;,&quot;copyright&quot;:&quot;&quot;,&quot;focal_length&quot;:&quot;0&quot;,&quot;iso&quot;:&quot;0&quot;,&quot;shutter_speed&quot;:&quot;0&quot;,&quot;title&quot;:&quot;&quot;}" data-image-title="Battleship (4)" data-image-description="" data-medium-file="https://xombitgames.com/files/2012/04/Battleship-4-400x225.jpg" data-large-file="https://xombitgames.com/files/2012/04/Battleship-4-700x393.jpg" /></a>
        </dt></dl><dl class='gallery-item'>
        <dt class='gallery-icon landscape'>
            <a href='https://xombitgames.com/2012/04/lanzamientos-semana3-abril/battleship-3ds'><img width="100" height="100" src="https://xombitgames.com/files/2012/04/Battleship-3DS-100x100.jpg" class="attachment-thumbnail size-thumbnail" alt="Battleship en 3DS" srcset="https://xombitgames.com/files/2012/04/Battleship-3DS-100x100.jpg 100w, https://xombitgames.com/files/2012/04/Battleship-3DS-50x50.jpg 50w, https://xombitgames.com/files/2012/04/Battleship-3DS-118x118.jpg 118w" sizes="(max-width: 100px) 100vw, 100px" data-attachment-id="8160" data-orig-file="https://xombitgames.com/files/2012/04/Battleship-3DS.jpg" data-orig-size="1024,768" data-comments-opened="1" data-image-meta="{&quot;aperture&quot;:&quot;0&quot;,&quot;credit&quot;:&quot;&quot;,&quot;camera&quot;:&quot;&quot;,&quot;caption&quot;:&quot;&quot;,&quot;created_timestamp&quot;:&quot;0&quot;,&quot;copyright&quot;:&quot;&quot;,&quot;focal_length&quot;:&quot;0&quot;,&quot;iso&quot;:&quot;0&quot;,&quot;shutter_speed&quot;:&quot;0&quot;,&quot;title&quot;:&quot;&quot;}" data-image-title="Battleship 3DS" data-image-description="" data-medium-file="https://xombitgames.com/files/2012/04/Battleship-3DS-400x300.jpg" data-large-file="https://xombitgames.com/files/2012/04/Battleship-3DS-700x525.jpg" /></a>
        </dt></dl><dl class='gallery-item'>
        <dt class='gallery-icon landscape'>
            <a href='https://xombitgames.com/2012/04/lanzamientos-semana3-abril/battleship-portada'><img width="100" height="100" src="https://xombitgames.com/files/2012/04/Battleship-portada-100x100.jpg" class="attachment-thumbnail size-thumbnail" alt="Battleship portada" srcset="https://xombitgames.com/files/2012/04/Battleship-portada-100x100.jpg 100w, https://xombitgames.com/files/2012/04/Battleship-portada-50x50.jpg 50w, https://xombitgames.com/files/2012/04/Battleship-portada-118x118.jpg 118w" sizes="(max-width: 100px) 100vw, 100px" data-attachment-id="8161" data-orig-file="https://xombitgames.com/files/2012/04/Battleship-portada.jpg" data-orig-size="1303,567" data-comments-opened="1" data-image-meta="{&quot;aperture&quot;:&quot;0&quot;,&quot;credit&quot;:&quot;&quot;,&quot;camera&quot;:&quot;&quot;,&quot;caption&quot;:&quot;&quot;,&quot;created_timestamp&quot;:&quot;0&quot;,&quot;copyright&quot;:&quot;&quot;,&quot;focal_length&quot;:&quot;0&quot;,&quot;iso&quot;:&quot;0&quot;,&quot;shutter_speed&quot;:&quot;0&quot;,&quot;title&quot;:&quot;&quot;}" data-image-title="Battleship portada" data-image-description="" data-medium-file="https://xombitgames.com/files/2012/04/Battleship-portada-400x174.jpg" data-large-file="https://xombitgames.com/files/2012/04/Battleship-portada-700x304.jpg" /></a>
        </dt></dl><dl class='gallery-item'>
        <dt class='gallery-icon landscape'>
            <a href='https://xombitgames.com/2012/04/lanzamientos-semana3-abril/battleship-wii'><img width="100" height="100" src="https://xombitgames.com/files/2012/04/Battleship-Wii-100x100.jpg" class="attachment-thumbnail size-thumbnail" alt="Battleship gameplay en Wii" srcset="https://xombitgames.com/files/2012/04/Battleship-Wii-100x100.jpg 100w, https://xombitgames.com/files/2012/04/Battleship-Wii-50x50.jpg 50w, https://xombitgames.com/files/2012/04/Battleship-Wii-118x118.jpg 118w" sizes="(max-width: 100px) 100vw, 100px" data-attachment-id="8162" data-orig-file="https://xombitgames.com/files/2012/04/Battleship-Wii.jpg" data-orig-size="700,525" data-comments-opened="1" data-image-meta="{&quot;aperture&quot;:&quot;0&quot;,&quot;credit&quot;:&quot;&quot;,&quot;camera&quot;:&quot;&quot;,&quot;caption&quot;:&quot;&quot;,&quot;created_timestamp&quot;:&quot;0&quot;,&quot;copyright&quot;:&quot;&quot;,&quot;focal_length&quot;:&quot;0&quot;,&quot;iso&quot;:&quot;0&quot;,&quot;shutter_speed&quot;:&quot;0&quot;,&quot;title&quot;:&quot;&quot;}" data-image-title="Battleship Wii" data-image-description="" data-medium-file="https://xombitgames.com/files/2012/04/Battleship-Wii-400x300.jpg" data-large-file="https://xombitgames.com/files/2012/04/Battleship-Wii.jpg" /></a>
        </dt></dl><dl class='gallery-item'>
        <dt class='gallery-icon landscape'>
            <a href='https://xombitgames.com/2012/04/lanzamientos-semana3-abril/battleship'><img width="100" height="100" src="https://xombitgames.com/files/2012/04/Battleship-100x100.jpg" class="attachment-thumbnail size-thumbnail" alt="Battleship soldado en la playa" srcset="https://xombitgames.com/files/2012/04/Battleship-100x100.jpg 100w, https://xombitgames.com/files/2012/04/Battleship-50x50.jpg 50w, https://xombitgames.com/files/2012/04/Battleship-118x118.jpg 118w" sizes="(max-width: 100px) 100vw, 100px" data-attachment-id="8163" data-orig-file="https://xombitgames.com/files/2012/04/Battleship.jpg" data-orig-size="1277,677" data-comments-opened="1" data-image-meta="{&quot;aperture&quot;:&quot;0&quot;,&quot;credit&quot;:&quot;&quot;,&quot;camera&quot;:&quot;&quot;,&quot;caption&quot;:&quot;&quot;,&quot;created_timestamp&quot;:&quot;0&quot;,&quot;copyright&quot;:&quot;&quot;,&quot;focal_length&quot;:&quot;0&quot;,&quot;iso&quot;:&quot;0&quot;,&quot;shutter_speed&quot;:&quot;0&quot;,&quot;title&quot;:&quot;&quot;}" data-image-title="Battleship" data-image-description="" data-medium-file="https://xombitgames.com/files/2012/04/Battleship-400x212.jpg" data-large-file="https://xombitgames.com/files/2012/04/Battleship-700x371.jpg" /></a>
        </dt></dl><dl class='gallery-item'>
        <dt class='gallery-icon landscape'>
            <a href='https://xombitgames.com/2012/04/lanzamientos-semana3-abril/the-house-of-the-dead-4-2'><img width="100" height="100" src="https://xombitgames.com/files/2012/04/The-House-of-the-Dead-4-2-100x100.jpg" class="attachment-thumbnail size-thumbnail" alt="The House of the Dead 4 zombie (2)" srcset="https://xombitgames.com/files/2012/04/The-House-of-the-Dead-4-2-100x100.jpg 100w, https://xombitgames.com/files/2012/04/The-House-of-the-Dead-4-2-50x50.jpg 50w, https://xombitgames.com/files/2012/04/The-House-of-the-Dead-4-2-118x118.jpg 118w" sizes="(max-width: 100px) 100vw, 100px" data-attachment-id="8164" data-orig-file="https://xombitgames.com/files/2012/04/The-House-of-the-Dead-4-2.jpg" data-orig-size="1256,695" data-comments-opened="1" data-image-meta="{&quot;aperture&quot;:&quot;0&quot;,&quot;credit&quot;:&quot;&quot;,&quot;camera&quot;:&quot;&quot;,&quot;caption&quot;:&quot;&quot;,&quot;created_timestamp&quot;:&quot;0&quot;,&quot;copyright&quot;:&quot;&quot;,&quot;focal_length&quot;:&quot;0&quot;,&quot;iso&quot;:&quot;0&quot;,&quot;shutter_speed&quot;:&quot;0&quot;,&quot;title&quot;:&quot;&quot;}" data-image-title="The House of the Dead 4 (2)" data-image-description="" data-medium-file="https://xombitgames.com/files/2012/04/The-House-of-the-Dead-4-2-400x221.jpg" data-large-file="https://xombitgames.com/files/2012/04/The-House-of-the-Dead-4-2-700x387.jpg" /></a>
        </dt></dl><br style="clear: both" /><dl class='gallery-item'>
        <dt class='gallery-icon landscape'>
            <a href='https://xombitgames.com/2012/04/lanzamientos-semana3-abril/the-house-of-the-dead-4-portada'><img width="100" height="100" src="https://xombitgames.com/files/2012/04/The-House-of-the-Dead-4-portada-100x100.jpg" class="attachment-thumbnail size-thumbnail" alt="The House of the Dead 4 portada" srcset="https://xombitgames.com/files/2012/04/The-House-of-the-Dead-4-portada-100x100.jpg 100w, https://xombitgames.com/files/2012/04/The-House-of-the-Dead-4-portada-50x50.jpg 50w, https://xombitgames.com/files/2012/04/The-House-of-the-Dead-4-portada-118x118.jpg 118w" sizes="(max-width: 100px) 100vw, 100px" data-attachment-id="8165" data-orig-file="https://xombitgames.com/files/2012/04/The-House-of-the-Dead-4-portada.jpg" data-orig-size="1273,459" data-comments-opened="1" data-image-meta="{&quot;aperture&quot;:&quot;0&quot;,&quot;credit&quot;:&quot;&quot;,&quot;camera&quot;:&quot;&quot;,&quot;caption&quot;:&quot;&quot;,&quot;created_timestamp&quot;:&quot;0&quot;,&quot;copyright&quot;:&quot;&quot;,&quot;focal_length&quot;:&quot;0&quot;,&quot;iso&quot;:&quot;0&quot;,&quot;shutter_speed&quot;:&quot;0&quot;,&quot;title&quot;:&quot;&quot;}" data-image-title="The House of the Dead 4 portada" data-image-description="" data-medium-file="https://xombitgames.com/files/2012/04/The-House-of-the-Dead-4-portada-400x144.jpg" data-large-file="https://xombitgames.com/files/2012/04/The-House-of-the-Dead-4-portada-700x252.jpg" /></a>
        </dt></dl><dl class='gallery-item'>
        <dt class='gallery-icon landscape'>
            <a href='https://xombitgames.com/2012/04/lanzamientos-semana3-abril/the-house-of-the-dead-4-recreativas-2'><img width="100" height="100" src="https://xombitgames.com/files/2012/04/The-House-of-the-Dead-4-recreativas-2-100x100.jpg" class="attachment-thumbnail size-thumbnail" alt="The House of the Dead 4 (2)" srcset="https://xombitgames.com/files/2012/04/The-House-of-the-Dead-4-recreativas-2-100x100.jpg 100w, https://xombitgames.com/files/2012/04/The-House-of-the-Dead-4-recreativas-2-50x50.jpg 50w, https://xombitgames.com/files/2012/04/The-House-of-the-Dead-4-recreativas-2-118x118.jpg 118w" sizes="(max-width: 100px) 100vw, 100px" data-attachment-id="8166" data-orig-file="https://xombitgames.com/files/2012/04/The-House-of-the-Dead-4-recreativas-2.jpg" data-orig-size="1280,720" data-comments-opened="1" data-image-meta="{&quot;aperture&quot;:&quot;0&quot;,&quot;credit&quot;:&quot;&quot;,&quot;camera&quot;:&quot;&quot;,&quot;caption&quot;:&quot;&quot;,&quot;created_timestamp&quot;:&quot;0&quot;,&quot;copyright&quot;:&quot;&quot;,&quot;focal_length&quot;:&quot;0&quot;,&quot;iso&quot;:&quot;0&quot;,&quot;shutter_speed&quot;:&quot;0&quot;,&quot;title&quot;:&quot;&quot;}" data-image-title="The House of the Dead 4 recreativas (2)" data-image-description="" data-medium-file="https://xombitgames.com/files/2012/04/The-House-of-the-Dead-4-recreativas-2-400x225.jpg" data-large-file="https://xombitgames.com/files/2012/04/The-House-of-the-Dead-4-recreativas-2-700x393.jpg" /></a>
        </dt></dl><dl class='gallery-item'>
        <dt class='gallery-icon landscape'>
            <a href='https://xombitgames.com/2012/04/lanzamientos-semana3-abril/the-house-of-the-dead-4-recreativas'><img width="100" height="100" src="https://xombitgames.com/files/2012/04/The-House-of-the-Dead-4-recreativas-100x100.jpg" class="attachment-thumbnail size-thumbnail" alt="The House of the Dead 4 zombies" srcset="https://xombitgames.com/files/2012/04/The-House-of-the-Dead-4-recreativas-100x100.jpg 100w, https://xombitgames.com/files/2012/04/The-House-of-the-Dead-4-recreativas-50x50.jpg 50w, https://xombitgames.com/files/2012/04/The-House-of-the-Dead-4-recreativas-118x118.jpg 118w" sizes="(max-width: 100px) 100vw, 100px" data-attachment-id="8167" data-orig-file="https://xombitgames.com/files/2012/04/The-House-of-the-Dead-4-recreativas.jpg" data-orig-size="1280,679" data-comments-opened="1" data-image-meta="{&quot;aperture&quot;:&quot;0&quot;,&quot;credit&quot;:&quot;&quot;,&quot;camera&quot;:&quot;&quot;,&quot;caption&quot;:&quot;&quot;,&quot;created_timestamp&quot;:&quot;0&quot;,&quot;copyright&quot;:&quot;&quot;,&quot;focal_length&quot;:&quot;0&quot;,&quot;iso&quot;:&quot;0&quot;,&quot;shutter_speed&quot;:&quot;0&quot;,&quot;title&quot;:&quot;&quot;}" data-image-title="The House of the Dead 4 recreativas" data-image-description="" data-medium-file="https://xombitgames.com/files/2012/04/The-House-of-the-Dead-4-recreativas-400x212.jpg" data-large-file="https://xombitgames.com/files/2012/04/The-House-of-the-Dead-4-recreativas-700x371.jpg" /></a>
        </dt></dl><dl class='gallery-item'>
        <dt class='gallery-icon landscape'>
            <a href='https://xombitgames.com/2012/04/lanzamientos-semana3-abril/the-house-of-the-dead-4-special'><img width="100" height="100" src="https://xombitgames.com/files/2012/04/The-House-of-the-Dead-4-special-100x100.jpg" class="attachment-thumbnail size-thumbnail" alt="The House of the Dead 4 zombie" srcset="https://xombitgames.com/files/2012/04/The-House-of-the-Dead-4-special-100x100.jpg 100w, https://xombitgames.com/files/2012/04/The-House-of-the-Dead-4-special-50x50.jpg 50w, https://xombitgames.com/files/2012/04/The-House-of-the-Dead-4-special-118x118.jpg 118w" sizes="(max-width: 100px) 100vw, 100px" data-attachment-id="8168" data-orig-file="https://xombitgames.com/files/2012/04/The-House-of-the-Dead-4-special.jpg" data-orig-size="1280,720" data-comments-opened="1" data-image-meta="{&quot;aperture&quot;:&quot;0&quot;,&quot;credit&quot;:&quot;&quot;,&quot;camera&quot;:&quot;&quot;,&quot;caption&quot;:&quot;&quot;,&quot;created_timestamp&quot;:&quot;0&quot;,&quot;copyright&quot;:&quot;&quot;,&quot;focal_length&quot;:&quot;0&quot;,&quot;iso&quot;:&quot;0&quot;,&quot;shutter_speed&quot;:&quot;0&quot;,&quot;title&quot;:&quot;&quot;}" data-image-title="The House of the Dead 4 special" data-image-description="" data-medium-file="https://xombitgames.com/files/2012/04/The-House-of-the-Dead-4-special-400x225.jpg" data-large-file="https://xombitgames.com/files/2012/04/The-House-of-the-Dead-4-special-700x393.jpg" /></a>
        </dt></dl><dl class='gallery-item'>
        <dt class='gallery-icon landscape'>
            <a href='https://xombitgames.com/2012/04/lanzamientos-semana3-abril/the-house-of-the-dead-4'><img width="100" height="100" src="https://xombitgames.com/files/2012/04/The-House-of-the-Dead-4-100x100.jpg" class="attachment-thumbnail size-thumbnail" alt="The House of the Dead 4" srcset="https://xombitgames.com/files/2012/04/The-House-of-the-Dead-4-100x100.jpg 100w, https://xombitgames.com/files/2012/04/The-House-of-the-Dead-4-50x50.jpg 50w, https://xombitgames.com/files/2012/04/The-House-of-the-Dead-4-118x118.jpg 118w" sizes="(max-width: 100px) 100vw, 100px" data-attachment-id="8169" data-orig-file="https://xombitgames.com/files/2012/04/The-House-of-the-Dead-4.jpg" data-orig-size="1280,768" data-comments-opened="1" data-image-meta="{&quot;aperture&quot;:&quot;0&quot;,&quot;credit&quot;:&quot;&quot;,&quot;camera&quot;:&quot;&quot;,&quot;caption&quot;:&quot;&quot;,&quot;created_timestamp&quot;:&quot;0&quot;,&quot;copyright&quot;:&quot;&quot;,&quot;focal_length&quot;:&quot;0&quot;,&quot;iso&quot;:&quot;0&quot;,&quot;shutter_speed&quot;:&quot;0&quot;,&quot;title&quot;:&quot;&quot;}" data-image-title="The House of the Dead 4" data-image-description="" data-medium-file="https://xombitgames.com/files/2012/04/The-House-of-the-Dead-4-400x240.jpg" data-large-file="https://xombitgames.com/files/2012/04/The-House-of-the-Dead-4-700x420.jpg" /></a>
        </dt></dl><dl class='gallery-item'>
        <dt class='gallery-icon landscape'>
            <a href='https://xombitgames.com/2012/04/lanzamientos-semana3-abril/the-witcher-2-aldea-llamas'><img width="100" height="100" src="https://xombitgames.com/files/2012/04/The-Witcher-2-aldea-llamas-100x100.jpg" class="attachment-thumbnail size-thumbnail" alt="The Witcher 2 fuego" srcset="https://xombitgames.com/files/2012/04/The-Witcher-2-aldea-llamas-100x100.jpg 100w, https://xombitgames.com/files/2012/04/The-Witcher-2-aldea-llamas-50x50.jpg 50w, https://xombitgames.com/files/2012/04/The-Witcher-2-aldea-llamas-118x118.jpg 118w" sizes="(max-width: 100px) 100vw, 100px" data-attachment-id="8170" data-orig-file="https://xombitgames.com/files/2012/04/The-Witcher-2-aldea-llamas.jpg" data-orig-size="1200,669" data-comments-opened="1" data-image-meta="{&quot;aperture&quot;:&quot;0&quot;,&quot;credit&quot;:&quot;&quot;,&quot;camera&quot;:&quot;&quot;,&quot;caption&quot;:&quot;&quot;,&quot;created_timestamp&quot;:&quot;0&quot;,&quot;copyright&quot;:&quot;&quot;,&quot;focal_length&quot;:&quot;0&quot;,&quot;iso&quot;:&quot;0&quot;,&quot;shutter_speed&quot;:&quot;0&quot;,&quot;title&quot;:&quot;&quot;}" data-image-title="The Witcher 2 aldea llamas" data-image-description="" data-medium-file="https://xombitgames.com/files/2012/04/The-Witcher-2-aldea-llamas-400x223.jpg" data-large-file="https://xombitgames.com/files/2012/04/The-Witcher-2-aldea-llamas-700x390.jpg" /></a>
        </dt></dl><dl class='gallery-item'>
        <dt class='gallery-icon landscape'>
            <a href='https://xombitgames.com/2012/04/lanzamientos-semana3-abril/the-witcher-2-aldea'><img width="100" height="100" src="https://xombitgames.com/files/2012/04/The-Witcher-2-aldea-100x100.jpg" class="attachment-thumbnail size-thumbnail" alt="The Witcher 2 aldea" srcset="https://xombitgames.com/files/2012/04/The-Witcher-2-aldea-100x100.jpg 100w, https://xombitgames.com/files/2012/04/The-Witcher-2-aldea-50x50.jpg 50w, https://xombitgames.com/files/2012/04/The-Witcher-2-aldea-118x118.jpg 118w" sizes="(max-width: 100px) 100vw, 100px" data-attachment-id="8171" data-orig-file="https://xombitgames.com/files/2012/04/The-Witcher-2-aldea.jpg" data-orig-size="1280,720" data-comments-opened="1" data-image-meta="{&quot;aperture&quot;:&quot;0&quot;,&quot;credit&quot;:&quot;&quot;,&quot;camera&quot;:&quot;&quot;,&quot;caption&quot;:&quot;&quot;,&quot;created_timestamp&quot;:&quot;0&quot;,&quot;copyright&quot;:&quot;&quot;,&quot;focal_length&quot;:&quot;0&quot;,&quot;iso&quot;:&quot;0&quot;,&quot;shutter_speed&quot;:&quot;0&quot;,&quot;title&quot;:&quot;&quot;}" data-image-title="The Witcher 2 aldea" data-image-description="" data-medium-file="https://xombitgames.com/files/2012/04/The-Witcher-2-aldea-400x225.jpg" data-large-file="https://xombitgames.com/files/2012/04/The-Witcher-2-aldea-700x393.jpg" /></a>
        </dt></dl><dl class='gallery-item'>
        <dt class='gallery-icon landscape'>
            <a href='https://xombitgames.com/2012/04/lanzamientos-semana3-abril/the-witcher-2-bien-acompanado'><img width="100" height="100" src="https://xombitgames.com/files/2012/04/The-Witcher-2-bien-acompañado-100x100.jpg" class="attachment-thumbnail size-thumbnail" alt="The Witcher 2 acompañado" srcset="https://xombitgames.com/files/2012/04/The-Witcher-2-bien-acompañado-100x100.jpg 100w, https://xombitgames.com/files/2012/04/The-Witcher-2-bien-acompañado-50x50.jpg 50w, https://xombitgames.com/files/2012/04/The-Witcher-2-bien-acompañado-118x118.jpg 118w" sizes="(max-width: 100px) 100vw, 100px" data-attachment-id="8172" data-orig-file="https://xombitgames.com/files/2012/04/The-Witcher-2-bien-acompañado.jpg" data-orig-size="1280,720" data-comments-opened="1" data-image-meta="{&quot;aperture&quot;:&quot;0&quot;,&quot;credit&quot;:&quot;&quot;,&quot;camera&quot;:&quot;&quot;,&quot;caption&quot;:&quot;&quot;,&quot;created_timestamp&quot;:&quot;0&quot;,&quot;copyright&quot;:&quot;&quot;,&quot;focal_length&quot;:&quot;0&quot;,&quot;iso&quot;:&quot;0&quot;,&quot;shutter_speed&quot;:&quot;0&quot;,&quot;title&quot;:&quot;&quot;}" data-image-title="The Witcher 2 bien acompañado" data-image-description="" data-medium-file="https://xombitgames.com/files/2012/04/The-Witcher-2-bien-acompañado-400x225.jpg" data-large-file="https://xombitgames.com/files/2012/04/The-Witcher-2-bien-acompañado-700x393.jpg" /></a>
        </dt></dl><br style="clear: both" /><dl class='gallery-item'>
        <dt class='gallery-icon landscape'>
            <a href='https://xombitgames.com/2012/04/lanzamientos-semana3-abril/the-witcher-2-bosque'><img width="100" height="100" src="https://xombitgames.com/files/2012/04/The-Witcher-2-bosque-100x100.jpg" class="attachment-thumbnail size-thumbnail" alt="The Witcher 2 selva" srcset="https://xombitgames.com/files/2012/04/The-Witcher-2-bosque-100x100.jpg 100w, https://xombitgames.com/files/2012/04/The-Witcher-2-bosque-50x50.jpg 50w, https://xombitgames.com/files/2012/04/The-Witcher-2-bosque-118x118.jpg 118w" sizes="(max-width: 100px) 100vw, 100px" data-attachment-id="8173" data-orig-file="https://xombitgames.com/files/2012/04/The-Witcher-2-bosque.jpg" data-orig-size="1280,720" data-comments-opened="1" data-image-meta="{&quot;aperture&quot;:&quot;0&quot;,&quot;credit&quot;:&quot;&quot;,&quot;camera&quot;:&quot;&quot;,&quot;caption&quot;:&quot;&quot;,&quot;created_timestamp&quot;:&quot;0&quot;,&quot;copyright&quot;:&quot;&quot;,&quot;focal_length&quot;:&quot;0&quot;,&quot;iso&quot;:&quot;0&quot;,&quot;shutter_speed&quot;:&quot;0&quot;,&quot;title&quot;:&quot;&quot;}" data-image-title="The Witcher 2 bosque" data-image-description="" data-medium-file="https://xombitgames.com/files/2012/04/The-Witcher-2-bosque-400x225.jpg" data-large-file="https://xombitgames.com/files/2012/04/The-Witcher-2-bosque-700x393.jpg" /></a>
        </dt></dl><dl class='gallery-item'>
        <dt class='gallery-icon landscape'>
            <a href='https://xombitgames.com/2012/04/lanzamientos-semana3-abril/the-witcher-2-criaturas'><img width="100" height="100" src="https://xombitgames.com/files/2012/04/The-Witcher-2-criaturas-100x100.jpg" class="attachment-thumbnail size-thumbnail" alt="The Witcher 2 bosque" srcset="https://xombitgames.com/files/2012/04/The-Witcher-2-criaturas-100x100.jpg 100w, https://xombitgames.com/files/2012/04/The-Witcher-2-criaturas-50x50.jpg 50w, https://xombitgames.com/files/2012/04/The-Witcher-2-criaturas-118x118.jpg 118w" sizes="(max-width: 100px) 100vw, 100px" data-attachment-id="8174" data-orig-file="https://xombitgames.com/files/2012/04/The-Witcher-2-criaturas.jpg" data-orig-size="1920,1080" data-comments-opened="1" data-image-meta="{&quot;aperture&quot;:&quot;0&quot;,&quot;credit&quot;:&quot;&quot;,&quot;camera&quot;:&quot;&quot;,&quot;caption&quot;:&quot;&quot;,&quot;created_timestamp&quot;:&quot;0&quot;,&quot;copyright&quot;:&quot;&quot;,&quot;focal_length&quot;:&quot;0&quot;,&quot;iso&quot;:&quot;0&quot;,&quot;shutter_speed&quot;:&quot;0&quot;,&quot;title&quot;:&quot;&quot;}" data-image-title="The Witcher 2 criaturas" data-image-description="" data-medium-file="https://xombitgames.com/files/2012/04/The-Witcher-2-criaturas-400x225.jpg" data-large-file="https://xombitgames.com/files/2012/04/The-Witcher-2-criaturas-700x393.jpg" /></a>
        </dt></dl><dl class='gallery-item'>
        <dt class='gallery-icon landscape'>
            <a href='https://xombitgames.com/2012/04/lanzamientos-semana3-abril/the-witcher-2-portada'><img width="100" height="100" src="https://xombitgames.com/files/2012/04/The-Witcher-2-portada-100x100.jpg" class="attachment-thumbnail size-thumbnail" alt="The Witcher 2 portada" srcset="https://xombitgames.com/files/2012/04/The-Witcher-2-portada-100x100.jpg 100w, https://xombitgames.com/files/2012/04/The-Witcher-2-portada-50x50.jpg 50w, https://xombitgames.com/files/2012/04/The-Witcher-2-portada-118x118.jpg 118w" sizes="(max-width: 100px) 100vw, 100px" data-attachment-id="8175" data-orig-file="https://xombitgames.com/files/2012/04/The-Witcher-2-portada.jpg" data-orig-size="1275,400" data-comments-opened="1" data-image-meta="{&quot;aperture&quot;:&quot;0&quot;,&quot;credit&quot;:&quot;&quot;,&quot;camera&quot;:&quot;&quot;,&quot;caption&quot;:&quot;&quot;,&quot;created_timestamp&quot;:&quot;0&quot;,&quot;copyright&quot;:&quot;&quot;,&quot;focal_length&quot;:&quot;0&quot;,&quot;iso&quot;:&quot;0&quot;,&quot;shutter_speed&quot;:&quot;0&quot;,&quot;title&quot;:&quot;&quot;}" data-image-title="The Witcher 2 portada" data-image-description="" data-medium-file="https://xombitgames.com/files/2012/04/The-Witcher-2-portada-400x125.jpg" data-large-file="https://xombitgames.com/files/2012/04/The-Witcher-2-portada-700x219.jpg" /></a>
        </dt></dl><dl class='gallery-item'>
        <dt class='gallery-icon landscape'>
            <a href='https://xombitgames.com/2012/04/lanzamientos-semana3-abril/shogun-2'><img width="100" height="100" src="https://xombitgames.com/files/2012/04/Shogun-2-100x100.jpg" class="attachment-thumbnail size-thumbnail" alt="Gameplay (4)" srcset="https://xombitgames.com/files/2012/04/Shogun-2-100x100.jpg 100w, https://xombitgames.com/files/2012/04/Shogun-2-50x50.jpg 50w, https://xombitgames.com/files/2012/04/Shogun-2-118x118.jpg 118w" sizes="(max-width: 100px) 100vw, 100px" data-attachment-id="8176" data-orig-file="https://xombitgames.com/files/2012/04/Shogun-2.jpg" data-orig-size="1280,853" data-comments-opened="1" data-image-meta="{&quot;aperture&quot;:&quot;0&quot;,&quot;credit&quot;:&quot;&quot;,&quot;camera&quot;:&quot;&quot;,&quot;caption&quot;:&quot;&quot;,&quot;created_timestamp&quot;:&quot;0&quot;,&quot;copyright&quot;:&quot;&quot;,&quot;focal_length&quot;:&quot;0&quot;,&quot;iso&quot;:&quot;0&quot;,&quot;shutter_speed&quot;:&quot;0&quot;,&quot;title&quot;:&quot;&quot;}" data-image-title="Shogun (2)" data-image-description="" data-medium-file="https://xombitgames.com/files/2012/04/Shogun-2-400x266.jpg" data-large-file="https://xombitgames.com/files/2012/04/Shogun-2-700x466.jpg" /></a>
        </dt></dl><dl class='gallery-item'>
        <dt class='gallery-icon landscape'>
            <a href='https://xombitgames.com/2012/04/lanzamientos-semana3-abril/shogun-3'><img width="100" height="100" src="https://xombitgames.com/files/2012/04/Shogun-3-100x100.jpg" class="attachment-thumbnail size-thumbnail" alt="Gameplay (nieve)" srcset="https://xombitgames.com/files/2012/04/Shogun-3-100x100.jpg 100w, https://xombitgames.com/files/2012/04/Shogun-3-50x50.jpg 50w, https://xombitgames.com/files/2012/04/Shogun-3-118x118.jpg 118w" sizes="(max-width: 100px) 100vw, 100px" data-attachment-id="8177" data-orig-file="https://xombitgames.com/files/2012/04/Shogun-3.jpg" data-orig-size="1280,853" data-comments-opened="1" data-image-meta="{&quot;aperture&quot;:&quot;0&quot;,&quot;credit&quot;:&quot;&quot;,&quot;camera&quot;:&quot;&quot;,&quot;caption&quot;:&quot;&quot;,&quot;created_timestamp&quot;:&quot;0&quot;,&quot;copyright&quot;:&quot;&quot;,&quot;focal_length&quot;:&quot;0&quot;,&quot;iso&quot;:&quot;0&quot;,&quot;shutter_speed&quot;:&quot;0&quot;,&quot;title&quot;:&quot;&quot;}" data-image-title="Shogun (3)" data-image-description="" data-medium-file="https://xombitgames.com/files/2012/04/Shogun-3-400x266.jpg" data-large-file="https://xombitgames.com/files/2012/04/Shogun-3-700x466.jpg" /></a>
        </dt></dl><dl class='gallery-item'>
        <dt class='gallery-icon landscape'>
            <a href='https://xombitgames.com/2012/04/lanzamientos-semana3-abril/shogun-4'><img width="100" height="100" src="https://xombitgames.com/files/2012/04/Shogun-4-100x100.jpg" class="attachment-thumbnail size-thumbnail" alt="Gameplay (3)" srcset="https://xombitgames.com/files/2012/04/Shogun-4-100x100.jpg 100w, https://xombitgames.com/files/2012/04/Shogun-4-50x50.jpg 50w, https://xombitgames.com/files/2012/04/Shogun-4-118x118.jpg 118w" sizes="(max-width: 100px) 100vw, 100px" data-attachment-id="8178" data-orig-file="https://xombitgames.com/files/2012/04/Shogun-4.jpg" data-orig-size="1280,853" data-comments-opened="1" data-image-meta="{&quot;aperture&quot;:&quot;0&quot;,&quot;credit&quot;:&quot;&quot;,&quot;camera&quot;:&quot;&quot;,&quot;caption&quot;:&quot;&quot;,&quot;created_timestamp&quot;:&quot;0&quot;,&quot;copyright&quot;:&quot;&quot;,&quot;focal_length&quot;:&quot;0&quot;,&quot;iso&quot;:&quot;0&quot;,&quot;shutter_speed&quot;:&quot;0&quot;,&quot;title&quot;:&quot;&quot;}" data-image-title="Shogun (4)" data-image-description="" data-medium-file="https://xombitgames.com/files/2012/04/Shogun-4-400x266.jpg" data-large-file="https://xombitgames.com/files/2012/04/Shogun-4-700x466.jpg" /></a>
        </dt></dl><dl class='gallery-item'>
        <dt class='gallery-icon landscape'>
            <a href='https://xombitgames.com/2012/04/lanzamientos-semana3-abril/shogun-5'><img width="100" height="100" src="https://xombitgames.com/files/2012/04/Shogun-5-100x100.jpg" class="attachment-thumbnail size-thumbnail" alt="Gameplaay (2)" srcset="https://xombitgames.com/files/2012/04/Shogun-5-100x100.jpg 100w, https://xombitgames.com/files/2012/04/Shogun-5-50x50.jpg 50w, https://xombitgames.com/files/2012/04/Shogun-5-118x118.jpg 118w" sizes="(max-width: 100px) 100vw, 100px" data-attachment-id="8179" data-orig-file="https://xombitgames.com/files/2012/04/Shogun-5.jpg" data-orig-size="1280,853" data-comments-opened="1" data-image-meta="{&quot;aperture&quot;:&quot;0&quot;,&quot;credit&quot;:&quot;&quot;,&quot;camera&quot;:&quot;&quot;,&quot;caption&quot;:&quot;&quot;,&quot;created_timestamp&quot;:&quot;0&quot;,&quot;copyright&quot;:&quot;&quot;,&quot;focal_length&quot;:&quot;0&quot;,&quot;iso&quot;:&quot;0&quot;,&quot;shutter_speed&quot;:&quot;0&quot;,&quot;title&quot;:&quot;&quot;}" data-image-title="Shogun (5)" data-image-description="" data-medium-file="https://xombitgames.com/files/2012/04/Shogun-5-400x266.jpg" data-large-file="https://xombitgames.com/files/2012/04/Shogun-5-700x466.jpg" /></a>
        </dt></dl><dl class='gallery-item'>
        <dt class='gallery-icon landscape'>
            <a href='https://xombitgames.com/2012/04/lanzamientos-semana3-abril/shogun-portada'><img width="100" height="100" src="https://xombitgames.com/files/2012/04/Shogun-portada-100x100.png" class="attachment-thumbnail size-thumbnail" alt="Portada" srcset="https://xombitgames.com/files/2012/04/Shogun-portada-100x100.png 100w, https://xombitgames.com/files/2012/04/Shogun-portada-50x50.png 50w, https://xombitgames.com/files/2012/04/Shogun-portada-118x118.png 118w" sizes="(max-width: 100px) 100vw, 100px" data-attachment-id="8180" data-orig-file="https://xombitgames.com/files/2012/04/Shogun-portada.png" data-orig-size="1646,625" data-comments-opened="1" data-image-meta="{&quot;aperture&quot;:&quot;0&quot;,&quot;credit&quot;:&quot;&quot;,&quot;camera&quot;:&quot;&quot;,&quot;caption&quot;:&quot;&quot;,&quot;created_timestamp&quot;:&quot;0&quot;,&quot;copyright&quot;:&quot;&quot;,&quot;focal_length&quot;:&quot;0&quot;,&quot;iso&quot;:&quot;0&quot;,&quot;shutter_speed&quot;:&quot;0&quot;,&quot;title&quot;:&quot;&quot;}" data-image-title="Shogun portada" data-image-description="" data-medium-file="https://xombitgames.com/files/2012/04/Shogun-portada-400x151.png" data-large-file="https://xombitgames.com/files/2012/04/Shogun-portada-700x265.png" /></a>
        </dt></dl><br style="clear: both" /><dl class='gallery-item'>
        <dt class='gallery-icon landscape'>
            <a href='https://xombitgames.com/2012/04/lanzamientos-semana3-abril/shogun'><img width="100" height="100" src="https://xombitgames.com/files/2012/04/Shogun-100x100.jpg" class="attachment-thumbnail size-thumbnail" alt="gameplay" srcset="https://xombitgames.com/files/2012/04/Shogun-100x100.jpg 100w, https://xombitgames.com/files/2012/04/Shogun-50x50.jpg 50w, https://xombitgames.com/files/2012/04/Shogun-118x118.jpg 118w" sizes="(max-width: 100px) 100vw, 100px" data-attachment-id="8181" data-orig-file="https://xombitgames.com/files/2012/04/Shogun.jpg" data-orig-size="1280,853" data-comments-opened="1" data-image-meta="{&quot;aperture&quot;:&quot;0&quot;,&quot;credit&quot;:&quot;&quot;,&quot;camera&quot;:&quot;&quot;,&quot;caption&quot;:&quot;&quot;,&quot;created_timestamp&quot;:&quot;0&quot;,&quot;copyright&quot;:&quot;&quot;,&quot;focal_length&quot;:&quot;0&quot;,&quot;iso&quot;:&quot;0&quot;,&quot;shutter_speed&quot;:&quot;0&quot;,&quot;title&quot;:&quot;&quot;}" data-image-title="Shogun" data-image-description="" data-medium-file="https://xombitgames.com/files/2012/04/Shogun-400x266.jpg" data-large-file="https://xombitgames.com/files/2012/04/Shogun-700x466.jpg" /></a>
        </dt></dl><dl class='gallery-item'>
        <dt class='gallery-icon landscape'>
            <a href='https://xombitgames.com/2012/04/lanzamientos-semana3-abril/wawa-land-2'><img width="100" height="100" src="https://xombitgames.com/files/2012/04/Wawa-land-2-100x100.jpg" class="attachment-thumbnail size-thumbnail" alt="Wawa Land gameplay (3)" srcset="https://xombitgames.com/files/2012/04/Wawa-land-2-100x100.jpg 100w, https://xombitgames.com/files/2012/04/Wawa-land-2-50x50.jpg 50w, https://xombitgames.com/files/2012/04/Wawa-land-2-118x118.jpg 118w" sizes="(max-width: 100px) 100vw, 100px" data-attachment-id="8182" data-orig-file="https://xombitgames.com/files/2012/04/Wawa-land-2.jpg" data-orig-size="700,465" data-comments-opened="1" data-image-meta="{&quot;aperture&quot;:&quot;0&quot;,&quot;credit&quot;:&quot;&quot;,&quot;camera&quot;:&quot;&quot;,&quot;caption&quot;:&quot;&quot;,&quot;created_timestamp&quot;:&quot;0&quot;,&quot;copyright&quot;:&quot;&quot;,&quot;focal_length&quot;:&quot;0&quot;,&quot;iso&quot;:&quot;0&quot;,&quot;shutter_speed&quot;:&quot;0&quot;,&quot;title&quot;:&quot;&quot;}" data-image-title="Wawa land (2)" data-image-description="" data-medium-file="https://xombitgames.com/files/2012/04/Wawa-land-2-400x265.jpg" data-large-file="https://xombitgames.com/files/2012/04/Wawa-land-2.jpg" /></a>
        </dt></dl><dl class='gallery-item'>
        <dt class='gallery-icon landscape'>
            <a href='https://xombitgames.com/2012/04/lanzamientos-semana3-abril/wawa-land-3'><img width="100" height="100" src="https://xombitgames.com/files/2012/04/Wawa-land-3-100x100.jpg" class="attachment-thumbnail size-thumbnail" alt="Wawa Land gameplay (2)" srcset="https://xombitgames.com/files/2012/04/Wawa-land-3-100x100.jpg 100w, https://xombitgames.com/files/2012/04/Wawa-land-3-50x50.jpg 50w, https://xombitgames.com/files/2012/04/Wawa-land-3-118x118.jpg 118w" sizes="(max-width: 100px) 100vw, 100px" data-attachment-id="8183" data-orig-file="https://xombitgames.com/files/2012/04/Wawa-land-3.jpg" data-orig-size="700,465" data-comments-opened="1" data-image-meta="{&quot;aperture&quot;:&quot;0&quot;,&quot;credit&quot;:&quot;&quot;,&quot;camera&quot;:&quot;&quot;,&quot;caption&quot;:&quot;&quot;,&quot;created_timestamp&quot;:&quot;0&quot;,&quot;copyright&quot;:&quot;&quot;,&quot;focal_length&quot;:&quot;0&quot;,&quot;iso&quot;:&quot;0&quot;,&quot;shutter_speed&quot;:&quot;0&quot;,&quot;title&quot;:&quot;&quot;}" data-image-title="Wawa land (3)" data-image-description="" data-medium-file="https://xombitgames.com/files/2012/04/Wawa-land-3-400x265.jpg" data-large-file="https://xombitgames.com/files/2012/04/Wawa-land-3.jpg" /></a>
        </dt></dl><dl class='gallery-item'>
        <dt class='gallery-icon landscape'>
            <a href='https://xombitgames.com/2012/04/lanzamientos-semana3-abril/wawa-land-4'><img width="100" height="100" src="https://xombitgames.com/files/2012/04/Wawa-land-4-100x100.jpg" class="attachment-thumbnail size-thumbnail" alt="Wawa Land darkness" srcset="https://xombitgames.com/files/2012/04/Wawa-land-4-100x100.jpg 100w, https://xombitgames.com/files/2012/04/Wawa-land-4-50x50.jpg 50w, https://xombitgames.com/files/2012/04/Wawa-land-4-118x118.jpg 118w" sizes="(max-width: 100px) 100vw, 100px" data-attachment-id="8184" data-orig-file="https://xombitgames.com/files/2012/04/Wawa-land-4.jpg" data-orig-size="700,465" data-comments-opened="1" data-image-meta="{&quot;aperture&quot;:&quot;0&quot;,&quot;credit&quot;:&quot;&quot;,&quot;camera&quot;:&quot;&quot;,&quot;caption&quot;:&quot;&quot;,&quot;created_timestamp&quot;:&quot;0&quot;,&quot;copyright&quot;:&quot;&quot;,&quot;focal_length&quot;:&quot;0&quot;,&quot;iso&quot;:&quot;0&quot;,&quot;shutter_speed&quot;:&quot;0&quot;,&quot;title&quot;:&quot;&quot;}" data-image-title="Wawa land (4)" data-image-description="" data-medium-file="https://xombitgames.com/files/2012/04/Wawa-land-4-400x265.jpg" data-large-file="https://xombitgames.com/files/2012/04/Wawa-land-4.jpg" /></a>
        </dt></dl><dl class='gallery-item'>
        <dt class='gallery-icon landscape'>
            <a href='https://xombitgames.com/2012/04/lanzamientos-semana3-abril/wawa-land-iphone'><img width="100" height="100" src="https://xombitgames.com/files/2012/04/Wawa-land-iphone-100x100.jpg" class="attachment-thumbnail size-thumbnail" alt="Wawa Land gameplay iPhone4" srcset="https://xombitgames.com/files/2012/04/Wawa-land-iphone-100x100.jpg 100w, https://xombitgames.com/files/2012/04/Wawa-land-iphone-50x50.jpg 50w, https://xombitgames.com/files/2012/04/Wawa-land-iphone-118x118.jpg 118w" sizes="(max-width: 100px) 100vw, 100px" data-attachment-id="8185" data-orig-file="https://xombitgames.com/files/2012/04/Wawa-land-iphone.jpg" data-orig-size="700,525" data-comments-opened="1" data-image-meta="{&quot;aperture&quot;:&quot;0&quot;,&quot;credit&quot;:&quot;&quot;,&quot;camera&quot;:&quot;&quot;,&quot;caption&quot;:&quot;&quot;,&quot;created_timestamp&quot;:&quot;0&quot;,&quot;copyright&quot;:&quot;&quot;,&quot;focal_length&quot;:&quot;0&quot;,&quot;iso&quot;:&quot;0&quot;,&quot;shutter_speed&quot;:&quot;0&quot;,&quot;title&quot;:&quot;&quot;}" data-image-title="Wawa land iphone" data-image-description="" data-medium-file="https://xombitgames.com/files/2012/04/Wawa-land-iphone-400x300.jpg" data-large-file="https://xombitgames.com/files/2012/04/Wawa-land-iphone.jpg" /></a>
        </dt></dl><dl class='gallery-item'>
        <dt class='gallery-icon landscape'>
            <a href='https://xombitgames.com/2012/04/lanzamientos-semana3-abril/wawa-land-portada'><img width="100" height="100" src="https://xombitgames.com/files/2012/04/Wawa-land-portada-100x100.jpg" class="attachment-thumbnail size-thumbnail" alt="Wawa Land portada" srcset="https://xombitgames.com/files/2012/04/Wawa-land-portada-100x100.jpg 100w, https://xombitgames.com/files/2012/04/Wawa-land-portada-50x50.jpg 50w, https://xombitgames.com/files/2012/04/Wawa-land-portada-118x118.jpg 118w" sizes="(max-width: 100px) 100vw, 100px" data-attachment-id="8186" data-orig-file="https://xombitgames.com/files/2012/04/Wawa-land-portada.jpg" data-orig-size="700,249" data-comments-opened="1" data-image-meta="{&quot;aperture&quot;:&quot;0&quot;,&quot;credit&quot;:&quot;&quot;,&quot;camera&quot;:&quot;&quot;,&quot;caption&quot;:&quot;&quot;,&quot;created_timestamp&quot;:&quot;0&quot;,&quot;copyright&quot;:&quot;&quot;,&quot;focal_length&quot;:&quot;0&quot;,&quot;iso&quot;:&quot;0&quot;,&quot;shutter_speed&quot;:&quot;0&quot;,&quot;title&quot;:&quot;&quot;}" data-image-title="Wawa land portada" data-image-description="" data-medium-file="https://xombitgames.com/files/2012/04/Wawa-land-portada-400x142.jpg" data-large-file="https://xombitgames.com/files/2012/04/Wawa-land-portada.jpg" /></a>
        </dt></dl><dl class='gallery-item'>
        <dt class='gallery-icon landscape'>
            <a href='https://xombitgames.com/2012/04/lanzamientos-semana3-abril/wawa-land'><img width="100" height="100" src="https://xombitgames.com/files/2012/04/Wawa-land-100x100.jpg" class="attachment-thumbnail size-thumbnail" alt="Wawa Land gameplay" srcset="https://xombitgames.com/files/2012/04/Wawa-land-100x100.jpg 100w, https://xombitgames.com/files/2012/04/Wawa-land-50x50.jpg 50w, https://xombitgames.com/files/2012/04/Wawa-land-118x118.jpg 118w" sizes="(max-width: 100px) 100vw, 100px" data-attachment-id="8187" data-orig-file="https://xombitgames.com/files/2012/04/Wawa-land.jpg" data-orig-size="700,465" data-comments-opened="1" data-image-meta="{&quot;aperture&quot;:&quot;0&quot;,&quot;credit&quot;:&quot;&quot;,&quot;camera&quot;:&quot;&quot;,&quot;caption&quot;:&quot;&quot;,&quot;created_timestamp&quot;:&quot;0&quot;,&quot;copyright&quot;:&quot;&quot;,&quot;focal_length&quot;:&quot;0&quot;,&quot;iso&quot;:&quot;0&quot;,&quot;shutter_speed&quot;:&quot;0&quot;,&quot;title&quot;:&quot;&quot;}" data-image-title="Wawa land" data-image-description="" data-medium-file="https://xombitgames.com/files/2012/04/Wawa-land-400x265.jpg" data-large-file="https://xombitgames.com/files/2012/04/Wawa-land.jpg" /></a>
        </dt></dl><dl class='gallery-item'>
        <dt class='gallery-icon landscape'>
            <a href='https://xombitgames.com/2012/04/lanzamientos-semana3-abril/imagen-destacada-5'><img width="100" height="100" src="https://xombitgames.com/files/2012/04/Imagen-destacada-100x100.jpg" class="attachment-thumbnail size-thumbnail" alt="Imagen destacada" srcset="https://xombitgames.com/files/2012/04/Imagen-destacada-100x100.jpg 100w, https://xombitgames.com/files/2012/04/Imagen-destacada-400x400.jpg 400w, https://xombitgames.com/files/2012/04/Imagen-destacada-700x700.jpg 700w, https://xombitgames.com/files/2012/04/Imagen-destacada-50x50.jpg 50w, https://xombitgames.com/files/2012/04/Imagen-destacada-118x118.jpg 118w, https://xombitgames.com/files/2012/04/Imagen-destacada-165x165.jpg 165w, https://xombitgames.com/files/2012/04/Imagen-destacada.jpg 804w" sizes="(max-width: 100px) 100vw, 100px" data-attachment-id="8188" data-orig-file="https://xombitgames.com/files/2012/04/Imagen-destacada.jpg" data-orig-size="804,804" data-comments-opened="1" data-image-meta="{&quot;aperture&quot;:&quot;0&quot;,&quot;credit&quot;:&quot;&quot;,&quot;camera&quot;:&quot;&quot;,&quot;caption&quot;:&quot;&quot;,&quot;created_timestamp&quot;:&quot;0&quot;,&quot;copyright&quot;:&quot;&quot;,&quot;focal_length&quot;:&quot;0&quot;,&quot;iso&quot;:&quot;0&quot;,&quot;shutter_speed&quot;:&quot;0&quot;,&quot;title&quot;:&quot;&quot;}" data-image-title="Imagen destacada" data-image-description="" data-medium-file="https://xombitgames.com/files/2012/04/Imagen-destacada-400x400.jpg" data-large-file="https://xombitgames.com/files/2012/04/Imagen-destacada-700x700.jpg" /></a>
        </dt></dl><br style="clear: both" />
    </div>