Mad Riders (PC, PS3, Xbox 360)
Pronto tendremos la oportunidad de disfrutar, como ya hicimos con Motoracer o Reckless Racing HD, de un título que será un referente en el off-road y que llega de la mano de Ubisoft. El título tiene su prevista salida durante esta semana en las plataformas Xbox 360, PlayStation 3 y PC. Por el momento no se han facilitado precios. La desarrolladora Techland siempre se había dedicado al mundo del motor con Xpand Rally en 2004 o GTI Racing en 2006 entre otros, sin embargo ha sabido moverse entre géneros y pudo hacerse cargo de la saga Call of Juárez que tanto ha dado que hablar y del último survival horror Dead Island que ha tenido una buena acogida entre la crítica. Ahora vuelve a sus orígenes con este gran título de carreras que hará las delicias de todo aquel que quiera volver a enfangarse en los circuitos.

El juego constará de 45 circuitos en los que poder entretenerse ganado carreras o realizando acrobacias para conseguir ítems durante el modo individual. En su vertiente online encontramos un apartado bien cuidado por los creadores, ya que han sabido apreciar las exigencias que un título off-road como este les pide. Por ello han creado un modo multijugador en el que podrán correr simultáneamente hasta 12 jugadores entre 3 modalidades disponibles de juego. Recordemos que el juego estará disponible el próximo miércoles 30 de mayo en PlayStation Network, Xbox Live Arcade y PC a un precio que aún no sabemos pero que se puede estimar entre 30 y 40 €.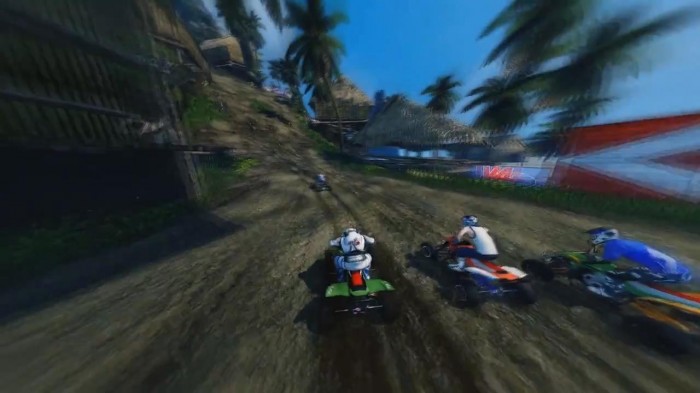 Resistance: Burning Skies (PS Vita)
Como ya anunciáramos allá por marzo, las quimeras de Resistance iban a aterrizar e invadir los hogares de los poseedores de PS Vita. Y así llega esta semana, concretamente el día 30, a un precio estimado de 50 € a nuestra portátil más potente dando un empujoncito más a esta máquina que ya de por sí es increíble, pero que no está teniendo el inicio, en cuanto a ventas, que los dueños de Sony había esperado. Sabíamos que Nihilistic Software está realizando un gran trabajo en este juego cedido por Insomniac Games, esta semana lo comprobaremos de primera mano entre la redacción de Xombit Games.

Adelantábamos que la cuarta entrega de Resistance nos llevaba hasta una Nueva York devastada por las quimeras alienígenas, donde al mando del teniente Riley deberemos liberar de toda opresión y miedo a la población retenida por los invasores. En esta versión, los controles táctiles se hace muy presentes durante la trama ya que nos ayudarán a lanzar granadas, apuntar o llegar a puntos del mapa. Además tendremos un arsenal de armas nunca visto antes en la saga, lo cual es una gran noticia para quienes disfrutaran de los otros títulos. Nos acompañará también un modo multijugador con 6 mapas y diferentes modos de juego.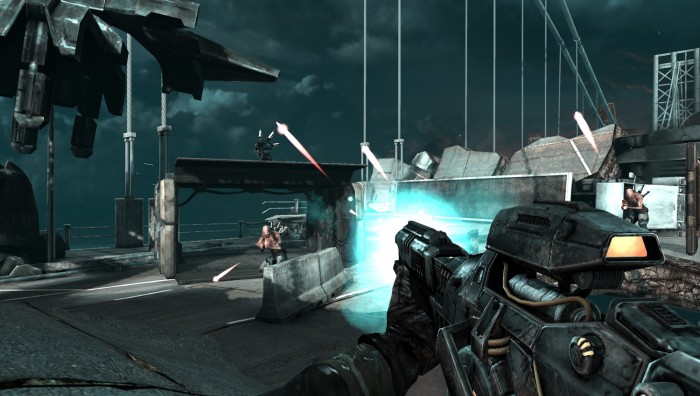 Bravesmart (iOS, Android)
Flare Games lanzará esta semana su primer juego llamado Bravesmart. Éste es un título perteneciente al género de los puzzles en que tendremos que resolver cientos de acertijos en un colorido mundo escocés. El lanzamiento del juego es gratuito, una prueba más de que con un buen juego también se pueden generar beneficios sin que el jugador tenga que pagar por ello. Este tipo de entregas no tiene tanta acogida entre el gran público pero tendrá, sin duda, un buena entrada en aquellos que disfruten con el género. El próximo 31 de mayo estará disponible tanto en Google Play como en la App Store de Apple.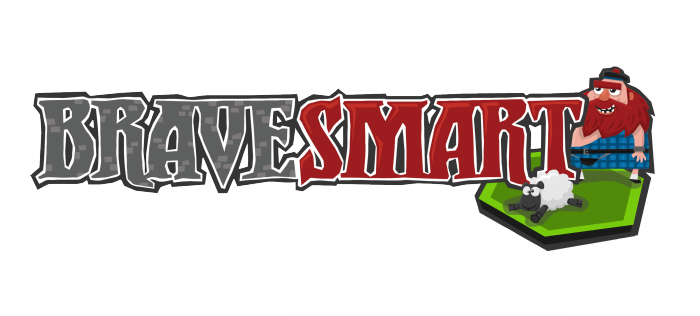 La trama principal consta de que tendremos que ayudar a los grupos escoceses a colonizar las Tierras Altas y para conseguirlo, deberemos usar todos y cada uno de los recursos que estén a nuestro alcance para ir generando y edificando a modo de castillos. ¿Qué utilizar para ello? Pues tenemos tres fichas de madera, metal o roca para construir una choza, a su vez, tres chozas construyen una casa, en donde éstas se pueden combinar para construir las mansiones grandes, y ellas se unen para construir impresionante castillos. Con ellos poder resguardarse de las acometidas del contrario y acoger a nuestros grupos amigos.
Contenido descargable (DLC)
– Batman Arkham City: La venganza de Harley Quinn: Warner Bros. Interactive Entertainment y DC Entertainment lanzan esta semana el pack La Venganza de Harley Quinn, el último capítulo de descargable de Batman. Éste añade más de dos horas extra de juego al popular título de Rocksteady Studios. En él nos mandará a todo jugador de vuelta a Arkham City para enfrentarnos a unos momentos desafiantes durante los cuales podremos jugar tanto con Batman como con Robin. Estará disponible el próximo 29 de mayo en PlayStation Network a un precio de 9,99 € y en Xbox Live por 800 puntos Microsoft. Y si sois pacientes y aún no habéis jugado a la última entrega de Batman, podéis esperaros al 7 de septiembre cuando salga la edición GOY (Game Of the Year) del título, incluyendo todos los DLCs lanzados hasta la fecha.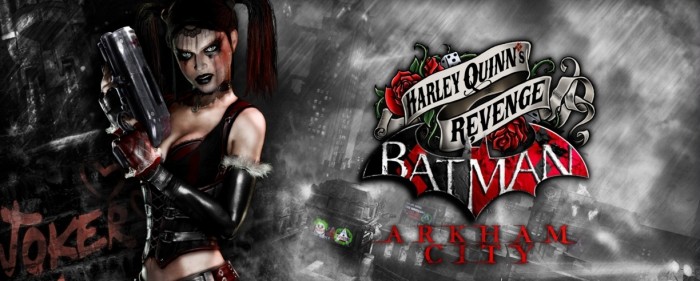 – Mass Effect 3: Rebellion pack: en este contenido descargable para Mass Effect 3 no encontraremos con dos nuevos mapas (Firebase Goddess y Firebase Jade), una casilla adicional para el equipamiento, 3 nuevas armas (carbina Reegare, rifle Krysae y Cerberus Harrier) y un nuevo objetivo de equipo (extracción y trabajo). Incluyendo, además, 6 personajes desbloqueables como los Vorcha o Quarianos. Bioware no ceja en su empeño de completarnos el título cuyo final ha dado mucho de qué hablar, y del que algunos esperan otra historia alternativa en forma de DLC. Por ello nos brinda esta expansión gratuita que estará disponible a partir del 29 de mayo en PlayStation Network, Xbox Live y Origin (PC).

    <style type='text/css'>
        #gallery-2 {
            margin: auto;
        }
        #gallery-2 .gallery-item {
            float: left;
            margin-top: 10px;
            text-align: center;
            width: 16%;
        }
        #gallery-2 img {
            border: 2px solid #cfcfcf;
        }
        #gallery-2 .gallery-caption {
            margin-left: 0;
        }
        /* see gallery_shortcode() in wp-includes/media.php */
    </style>
    <div data-carousel-extra='{"blog_id":27,"permalink":"https:\/\/xombitgames.com\/2012\/05\/lanzamientos-junio-semana1","likes_blog_id":40960699}' id='gallery-2' class='gallery galleryid-11643 gallery-columns-6 gallery-size-large'><dl class='gallery-item'>
        <dt class='gallery-icon landscape'>
            <img width="700" height="393" src="https://xombitgames.com/files/2012/05/La-venganza-de-Harley-Quinn-pelea-2-700x393.jpg" class="attachment-large size-large" alt="La venganza de Harley Quinn (pelea 2)" srcset="https://xombitgames.com/files/2012/05/La-venganza-de-Harley-Quinn-pelea-2-700x393.jpg 700w, https://xombitgames.com/files/2012/05/La-venganza-de-Harley-Quinn-pelea-2-400x225.jpg 400w, https://xombitgames.com/files/2012/05/La-venganza-de-Harley-Quinn-pelea-2-220x123.jpg 220w" sizes="(max-width: 700px) 100vw, 700px" data-attachment-id="11653" data-orig-file="https://xombitgames.com/files/2012/05/La-venganza-de-Harley-Quinn-pelea-2.jpg" data-orig-size="1920,1080" data-comments-opened="1" data-image-meta="{&quot;aperture&quot;:&quot;0&quot;,&quot;credit&quot;:&quot;&quot;,&quot;camera&quot;:&quot;&quot;,&quot;caption&quot;:&quot;&quot;,&quot;created_timestamp&quot;:&quot;0&quot;,&quot;copyright&quot;:&quot;&quot;,&quot;focal_length&quot;:&quot;0&quot;,&quot;iso&quot;:&quot;0&quot;,&quot;shutter_speed&quot;:&quot;0&quot;,&quot;title&quot;:&quot;&quot;}" data-image-title="La venganza de Harley Quinn (pelea 2)" data-image-description="" data-medium-file="https://xombitgames.com/files/2012/05/La-venganza-de-Harley-Quinn-pelea-2-400x225.jpg" data-large-file="https://xombitgames.com/files/2012/05/La-venganza-de-Harley-Quinn-pelea-2-700x393.jpg" />
        </dt></dl><dl class='gallery-item'>
        <dt class='gallery-icon landscape'>
            <img width="700" height="393" src="https://xombitgames.com/files/2012/05/La-venganza-de-Harley-Quinn-pelea-700x393.jpg" class="attachment-large size-large" alt="La venganza de Harley Quinn (pelea)" srcset="https://xombitgames.com/files/2012/05/La-venganza-de-Harley-Quinn-pelea-700x393.jpg 700w, https://xombitgames.com/files/2012/05/La-venganza-de-Harley-Quinn-pelea-400x225.jpg 400w, https://xombitgames.com/files/2012/05/La-venganza-de-Harley-Quinn-pelea-220x123.jpg 220w" sizes="(max-width: 700px) 100vw, 700px" data-attachment-id="11654" data-orig-file="https://xombitgames.com/files/2012/05/La-venganza-de-Harley-Quinn-pelea.jpg" data-orig-size="1920,1080" data-comments-opened="1" data-image-meta="{&quot;aperture&quot;:&quot;0&quot;,&quot;credit&quot;:&quot;&quot;,&quot;camera&quot;:&quot;&quot;,&quot;caption&quot;:&quot;&quot;,&quot;created_timestamp&quot;:&quot;0&quot;,&quot;copyright&quot;:&quot;&quot;,&quot;focal_length&quot;:&quot;0&quot;,&quot;iso&quot;:&quot;0&quot;,&quot;shutter_speed&quot;:&quot;0&quot;,&quot;title&quot;:&quot;&quot;}" data-image-title="La venganza de Harley Quinn (pelea)" data-image-description="" data-medium-file="https://xombitgames.com/files/2012/05/La-venganza-de-Harley-Quinn-pelea-400x225.jpg" data-large-file="https://xombitgames.com/files/2012/05/La-venganza-de-Harley-Quinn-pelea-700x393.jpg" />
        </dt></dl><dl class='gallery-item'>
        <dt class='gallery-icon landscape'>
            <img width="700" height="429" src="https://xombitgames.com/files/2012/05/La-venganza-de-Harley-Quinn-Batman-700x429.jpg" class="attachment-large size-large" alt="La venganza de Harley Quinn (Batman)" srcset="https://xombitgames.com/files/2012/05/La-venganza-de-Harley-Quinn-Batman-700x429.jpg 700w, https://xombitgames.com/files/2012/05/La-venganza-de-Harley-Quinn-Batman-400x245.jpg 400w, https://xombitgames.com/files/2012/05/La-venganza-de-Harley-Quinn-Batman-220x135.jpg 220w, https://xombitgames.com/files/2012/05/La-venganza-de-Harley-Quinn-Batman.jpg 1248w" sizes="(max-width: 700px) 100vw, 700px" data-attachment-id="11655" data-orig-file="https://xombitgames.com/files/2012/05/La-venganza-de-Harley-Quinn-Batman.jpg" data-orig-size="1248,766" data-comments-opened="1" data-image-meta="{&quot;aperture&quot;:&quot;0&quot;,&quot;credit&quot;:&quot;&quot;,&quot;camera&quot;:&quot;&quot;,&quot;caption&quot;:&quot;&quot;,&quot;created_timestamp&quot;:&quot;0&quot;,&quot;copyright&quot;:&quot;&quot;,&quot;focal_length&quot;:&quot;0&quot;,&quot;iso&quot;:&quot;0&quot;,&quot;shutter_speed&quot;:&quot;0&quot;,&quot;title&quot;:&quot;&quot;}" data-image-title="La venganza de Harley Quinn (Batman)" data-image-description="" data-medium-file="https://xombitgames.com/files/2012/05/La-venganza-de-Harley-Quinn-Batman-400x245.jpg" data-large-file="https://xombitgames.com/files/2012/05/La-venganza-de-Harley-Quinn-Batman-700x429.jpg" />
        </dt></dl><dl class='gallery-item'>
        <dt class='gallery-icon landscape'>
            <img width="700" height="281" src="https://xombitgames.com/files/2012/05/La-venganza-de-Harley-Quinn-inicio-700x281.jpg" class="attachment-large size-large" alt="La venganza de Harley Quinn (inicio)" srcset="https://xombitgames.com/files/2012/05/La-venganza-de-Harley-Quinn-inicio-700x281.jpg 700w, https://xombitgames.com/files/2012/05/La-venganza-de-Harley-Quinn-inicio-400x160.jpg 400w, https://xombitgames.com/files/2012/05/La-venganza-de-Harley-Quinn-inicio-220x88.jpg 220w, https://xombitgames.com/files/2012/05/La-venganza-de-Harley-Quinn-inicio.jpg 1224w" sizes="(max-width: 700px) 100vw, 700px" data-attachment-id="11656" data-orig-file="https://xombitgames.com/files/2012/05/La-venganza-de-Harley-Quinn-inicio.jpg" data-orig-size="1224,492" data-comments-opened="1" data-image-meta="{&quot;aperture&quot;:&quot;0&quot;,&quot;credit&quot;:&quot;&quot;,&quot;camera&quot;:&quot;&quot;,&quot;caption&quot;:&quot;&quot;,&quot;created_timestamp&quot;:&quot;0&quot;,&quot;copyright&quot;:&quot;&quot;,&quot;focal_length&quot;:&quot;0&quot;,&quot;iso&quot;:&quot;0&quot;,&quot;shutter_speed&quot;:&quot;0&quot;,&quot;title&quot;:&quot;&quot;}" data-image-title="La venganza de Harley Quinn (inicio)" data-image-description="" data-medium-file="https://xombitgames.com/files/2012/05/La-venganza-de-Harley-Quinn-inicio-400x160.jpg" data-large-file="https://xombitgames.com/files/2012/05/La-venganza-de-Harley-Quinn-inicio-700x281.jpg" />
        </dt></dl><dl class='gallery-item'>
        <dt class='gallery-icon landscape'>
            <img width="700" height="393" src="https://xombitgames.com/files/2012/05/La-venganza-de-Harley-Quinn-malos-700x393.jpg" class="attachment-large size-large" alt="La venganza de Harley Quinn (malos)" srcset="https://xombitgames.com/files/2012/05/La-venganza-de-Harley-Quinn-malos-700x393.jpg 700w, https://xombitgames.com/files/2012/05/La-venganza-de-Harley-Quinn-malos-400x225.jpg 400w, https://xombitgames.com/files/2012/05/La-venganza-de-Harley-Quinn-malos-220x123.jpg 220w" sizes="(max-width: 700px) 100vw, 700px" data-attachment-id="11657" data-orig-file="https://xombitgames.com/files/2012/05/La-venganza-de-Harley-Quinn-malos.jpg" data-orig-size="1920,1080" data-comments-opened="1" data-image-meta="{&quot;aperture&quot;:&quot;0&quot;,&quot;credit&quot;:&quot;&quot;,&quot;camera&quot;:&quot;&quot;,&quot;caption&quot;:&quot;&quot;,&quot;created_timestamp&quot;:&quot;0&quot;,&quot;copyright&quot;:&quot;&quot;,&quot;focal_length&quot;:&quot;0&quot;,&quot;iso&quot;:&quot;0&quot;,&quot;shutter_speed&quot;:&quot;0&quot;,&quot;title&quot;:&quot;&quot;}" data-image-title="La venganza de Harley Quinn (malos)" data-image-description="" data-medium-file="https://xombitgames.com/files/2012/05/La-venganza-de-Harley-Quinn-malos-400x225.jpg" data-large-file="https://xombitgames.com/files/2012/05/La-venganza-de-Harley-Quinn-malos-700x393.jpg" />
        </dt></dl><dl class='gallery-item'>
        <dt class='gallery-icon portrait'>
            <img width="700" height="1244" src="https://xombitgames.com/files/2012/05/Bravesmart-gamaplay-700x1244.jpg" class="attachment-large size-large" alt="Bravesmart (gamaplay)" srcset="https://xombitgames.com/files/2012/05/Bravesmart-gamaplay-700x1244.jpg 700w, https://xombitgames.com/files/2012/05/Bravesmart-gamaplay-400x711.jpg 400w, https://xombitgames.com/files/2012/05/Bravesmart-gamaplay.jpg 720w" sizes="(max-width: 700px) 100vw, 700px" data-attachment-id="11658" data-orig-file="https://xombitgames.com/files/2012/05/Bravesmart-gamaplay.jpg" data-orig-size="720,1280" data-comments-opened="1" data-image-meta="{&quot;aperture&quot;:&quot;0&quot;,&quot;credit&quot;:&quot;&quot;,&quot;camera&quot;:&quot;&quot;,&quot;caption&quot;:&quot;&quot;,&quot;created_timestamp&quot;:&quot;0&quot;,&quot;copyright&quot;:&quot;&quot;,&quot;focal_length&quot;:&quot;0&quot;,&quot;iso&quot;:&quot;0&quot;,&quot;shutter_speed&quot;:&quot;0&quot;,&quot;title&quot;:&quot;&quot;}" data-image-title="Bravesmart (gamaplay)" data-image-description="" data-medium-file="https://xombitgames.com/files/2012/05/Bravesmart-gamaplay-400x711.jpg" data-large-file="https://xombitgames.com/files/2012/05/Bravesmart-gamaplay-700x1244.jpg" />
        </dt></dl><br style="clear: both" /><dl class='gallery-item'>
        <dt class='gallery-icon landscape'>
            <img width="700" height="316" src="https://xombitgames.com/files/2012/05/Bravesmart-portada-700x316.png" class="attachment-large size-large" alt="Bravesmart (portada)" srcset="https://xombitgames.com/files/2012/05/Bravesmart-portada-700x316.png 700w, https://xombitgames.com/files/2012/05/Bravesmart-portada-400x180.png 400w, https://xombitgames.com/files/2012/05/Bravesmart-portada-220x99.png 220w" sizes="(max-width: 700px) 100vw, 700px" data-attachment-id="11659" data-orig-file="https://xombitgames.com/files/2012/05/Bravesmart-portada.png" data-orig-size="2500,1131" data-comments-opened="1" data-image-meta="{&quot;aperture&quot;:&quot;0&quot;,&quot;credit&quot;:&quot;&quot;,&quot;camera&quot;:&quot;&quot;,&quot;caption&quot;:&quot;&quot;,&quot;created_timestamp&quot;:&quot;0&quot;,&quot;copyright&quot;:&quot;&quot;,&quot;focal_length&quot;:&quot;0&quot;,&quot;iso&quot;:&quot;0&quot;,&quot;shutter_speed&quot;:&quot;0&quot;,&quot;title&quot;:&quot;&quot;}" data-image-title="Bravesmart (portada)" data-image-description="" data-medium-file="https://xombitgames.com/files/2012/05/Bravesmart-portada-400x180.png" data-large-file="https://xombitgames.com/files/2012/05/Bravesmart-portada-700x316.png" />
        </dt></dl><dl class='gallery-item'>
        <dt class='gallery-icon portrait'>
            <img width="700" height="933" src="https://xombitgames.com/files/2012/05/Bravesmart-gamaplay-2-700x933.jpg" class="attachment-large size-large" alt="Bravesmart (gamaplay 2)" srcset="https://xombitgames.com/files/2012/05/Bravesmart-gamaplay-2-700x933.jpg 700w, https://xombitgames.com/files/2012/05/Bravesmart-gamaplay-2-400x533.jpg 400w, https://xombitgames.com/files/2012/05/Bravesmart-gamaplay-2-123x165.jpg 123w, https://xombitgames.com/files/2012/05/Bravesmart-gamaplay-2.jpg 1536w" sizes="(max-width: 700px) 100vw, 700px" data-attachment-id="11660" data-orig-file="https://xombitgames.com/files/2012/05/Bravesmart-gamaplay-2.jpg" data-orig-size="1536,2048" data-comments-opened="1" data-image-meta="{&quot;aperture&quot;:&quot;0&quot;,&quot;credit&quot;:&quot;&quot;,&quot;camera&quot;:&quot;&quot;,&quot;caption&quot;:&quot;&quot;,&quot;created_timestamp&quot;:&quot;0&quot;,&quot;copyright&quot;:&quot;&quot;,&quot;focal_length&quot;:&quot;0&quot;,&quot;iso&quot;:&quot;0&quot;,&quot;shutter_speed&quot;:&quot;0&quot;,&quot;title&quot;:&quot;&quot;}" data-image-title="Bravesmart (gamaplay 2)" data-image-description="" data-medium-file="https://xombitgames.com/files/2012/05/Bravesmart-gamaplay-2-400x533.jpg" data-large-file="https://xombitgames.com/files/2012/05/Bravesmart-gamaplay-2-700x933.jpg" />
        </dt></dl><dl class='gallery-item'>
        <dt class='gallery-icon portrait'>
            <img width="700" height="933" src="https://xombitgames.com/files/2012/05/Bravesmart-gamaplay-3-700x933.jpg" class="attachment-large size-large" alt="Bravesmart (gamaplay 3)" srcset="https://xombitgames.com/files/2012/05/Bravesmart-gamaplay-3-700x933.jpg 700w, https://xombitgames.com/files/2012/05/Bravesmart-gamaplay-3-400x533.jpg 400w, https://xombitgames.com/files/2012/05/Bravesmart-gamaplay-3-123x165.jpg 123w, https://xombitgames.com/files/2012/05/Bravesmart-gamaplay-3.jpg 1000w" sizes="(max-width: 700px) 100vw, 700px" data-attachment-id="11661" data-orig-file="https://xombitgames.com/files/2012/05/Bravesmart-gamaplay-3.jpg" data-orig-size="1000,1333" data-comments-opened="1" data-image-meta="{&quot;aperture&quot;:&quot;0&quot;,&quot;credit&quot;:&quot;&quot;,&quot;camera&quot;:&quot;&quot;,&quot;caption&quot;:&quot;&quot;,&quot;created_timestamp&quot;:&quot;0&quot;,&quot;copyright&quot;:&quot;&quot;,&quot;focal_length&quot;:&quot;0&quot;,&quot;iso&quot;:&quot;0&quot;,&quot;shutter_speed&quot;:&quot;0&quot;,&quot;title&quot;:&quot;&quot;}" data-image-title="Bravesmart (gamaplay 3)" data-image-description="" data-medium-file="https://xombitgames.com/files/2012/05/Bravesmart-gamaplay-3-400x533.jpg" data-large-file="https://xombitgames.com/files/2012/05/Bravesmart-gamaplay-3-700x933.jpg" />
        </dt></dl><dl class='gallery-item'>
        <dt class='gallery-icon portrait'>
            <img width="700" height="1244" src="https://xombitgames.com/files/2012/05/Bravesmart-gamaplay-4-700x1244.jpg" class="attachment-large size-large" alt="Bravesmart (gamaplay 4)" srcset="https://xombitgames.com/files/2012/05/Bravesmart-gamaplay-4-700x1244.jpg 700w, https://xombitgames.com/files/2012/05/Bravesmart-gamaplay-4-400x711.jpg 400w, https://xombitgames.com/files/2012/05/Bravesmart-gamaplay-4.jpg 720w" sizes="(max-width: 700px) 100vw, 700px" data-attachment-id="11662" data-orig-file="https://xombitgames.com/files/2012/05/Bravesmart-gamaplay-4.jpg" data-orig-size="720,1280" data-comments-opened="1" data-image-meta="{&quot;aperture&quot;:&quot;0&quot;,&quot;credit&quot;:&quot;&quot;,&quot;camera&quot;:&quot;&quot;,&quot;caption&quot;:&quot;&quot;,&quot;created_timestamp&quot;:&quot;0&quot;,&quot;copyright&quot;:&quot;&quot;,&quot;focal_length&quot;:&quot;0&quot;,&quot;iso&quot;:&quot;0&quot;,&quot;shutter_speed&quot;:&quot;0&quot;,&quot;title&quot;:&quot;&quot;}" data-image-title="Bravesmart (gamaplay 4)" data-image-description="" data-medium-file="https://xombitgames.com/files/2012/05/Bravesmart-gamaplay-4-400x711.jpg" data-large-file="https://xombitgames.com/files/2012/05/Bravesmart-gamaplay-4-700x1244.jpg" />
        </dt></dl><dl class='gallery-item'>
        <dt class='gallery-icon landscape'>
            <img width="700" height="393" src="https://xombitgames.com/files/2012/05/Mad-Riders-gameplay-5-700x393.jpg" class="attachment-large size-large" alt="Mad Riders (gameplay 5)" srcset="https://xombitgames.com/files/2012/05/Mad-Riders-gameplay-5-700x393.jpg 700w, https://xombitgames.com/files/2012/05/Mad-Riders-gameplay-5-400x225.jpg 400w, https://xombitgames.com/files/2012/05/Mad-Riders-gameplay-5-220x123.jpg 220w, https://xombitgames.com/files/2012/05/Mad-Riders-gameplay-5.jpg 1280w" sizes="(max-width: 700px) 100vw, 700px" data-attachment-id="11663" data-orig-file="https://xombitgames.com/files/2012/05/Mad-Riders-gameplay-5.jpg" data-orig-size="1280,720" data-comments-opened="1" data-image-meta="{&quot;aperture&quot;:&quot;0&quot;,&quot;credit&quot;:&quot;&quot;,&quot;camera&quot;:&quot;&quot;,&quot;caption&quot;:&quot;&quot;,&quot;created_timestamp&quot;:&quot;0&quot;,&quot;copyright&quot;:&quot;&quot;,&quot;focal_length&quot;:&quot;0&quot;,&quot;iso&quot;:&quot;0&quot;,&quot;shutter_speed&quot;:&quot;0&quot;,&quot;title&quot;:&quot;&quot;}" data-image-title="Mad Riders (gameplay 5)" data-image-description="" data-medium-file="https://xombitgames.com/files/2012/05/Mad-Riders-gameplay-5-400x225.jpg" data-large-file="https://xombitgames.com/files/2012/05/Mad-Riders-gameplay-5-700x393.jpg" />
        </dt></dl><dl class='gallery-item'>
        <dt class='gallery-icon landscape'>
            <img width="700" height="393" src="https://xombitgames.com/files/2012/05/Mad-Riders-gameplay-700x393.jpg" class="attachment-large size-large" alt="Mad Riders (gameplay)" srcset="https://xombitgames.com/files/2012/05/Mad-Riders-gameplay-700x393.jpg 700w, https://xombitgames.com/files/2012/05/Mad-Riders-gameplay-400x225.jpg 400w, https://xombitgames.com/files/2012/05/Mad-Riders-gameplay-220x123.jpg 220w, https://xombitgames.com/files/2012/05/Mad-Riders-gameplay.jpg 1280w" sizes="(max-width: 700px) 100vw, 700px" data-attachment-id="11664" data-orig-file="https://xombitgames.com/files/2012/05/Mad-Riders-gameplay.jpg" data-orig-size="1280,720" data-comments-opened="1" data-image-meta="{&quot;aperture&quot;:&quot;0&quot;,&quot;credit&quot;:&quot;&quot;,&quot;camera&quot;:&quot;&quot;,&quot;caption&quot;:&quot;&quot;,&quot;created_timestamp&quot;:&quot;0&quot;,&quot;copyright&quot;:&quot;&quot;,&quot;focal_length&quot;:&quot;0&quot;,&quot;iso&quot;:&quot;0&quot;,&quot;shutter_speed&quot;:&quot;0&quot;,&quot;title&quot;:&quot;&quot;}" data-image-title="Mad Riders (gameplay)" data-image-description="" data-medium-file="https://xombitgames.com/files/2012/05/Mad-Riders-gameplay-400x225.jpg" data-large-file="https://xombitgames.com/files/2012/05/Mad-Riders-gameplay-700x393.jpg" />
        </dt></dl><br style="clear: both" /><dl class='gallery-item'>
        <dt class='gallery-icon landscape'>
            <img width="700" height="272" src="https://xombitgames.com/files/2012/05/Mad-Riders-inicio-700x272.jpg" class="attachment-large size-large" alt="Mad Riders (inicio)" srcset="https://xombitgames.com/files/2012/05/Mad-Riders-inicio-700x272.jpg 700w, https://xombitgames.com/files/2012/05/Mad-Riders-inicio-400x155.jpg 400w, https://xombitgames.com/files/2012/05/Mad-Riders-inicio-220x85.jpg 220w, https://xombitgames.com/files/2012/05/Mad-Riders-inicio.jpg 1278w" sizes="(max-width: 700px) 100vw, 700px" data-attachment-id="11665" data-orig-file="https://xombitgames.com/files/2012/05/Mad-Riders-inicio.jpg" data-orig-size="1278,497" data-comments-opened="1" data-image-meta="{&quot;aperture&quot;:&quot;0&quot;,&quot;credit&quot;:&quot;&quot;,&quot;camera&quot;:&quot;&quot;,&quot;caption&quot;:&quot;&quot;,&quot;created_timestamp&quot;:&quot;0&quot;,&quot;copyright&quot;:&quot;&quot;,&quot;focal_length&quot;:&quot;0&quot;,&quot;iso&quot;:&quot;0&quot;,&quot;shutter_speed&quot;:&quot;0&quot;,&quot;title&quot;:&quot;&quot;}" data-image-title="Mad Riders (inicio)" data-image-description="" data-medium-file="https://xombitgames.com/files/2012/05/Mad-Riders-inicio-400x155.jpg" data-large-file="https://xombitgames.com/files/2012/05/Mad-Riders-inicio-700x272.jpg" />
        </dt></dl><dl class='gallery-item'>
        <dt class='gallery-icon landscape'>
            <img width="700" height="393" src="https://xombitgames.com/files/2012/05/Mad-Riders-gameplay-2-700x393.jpg" class="attachment-large size-large" alt="Mad Riders (gameplay 2)" srcset="https://xombitgames.com/files/2012/05/Mad-Riders-gameplay-2-700x393.jpg 700w, https://xombitgames.com/files/2012/05/Mad-Riders-gameplay-2-400x225.jpg 400w, https://xombitgames.com/files/2012/05/Mad-Riders-gameplay-2-220x123.jpg 220w, https://xombitgames.com/files/2012/05/Mad-Riders-gameplay-2.jpg 1280w" sizes="(max-width: 700px) 100vw, 700px" data-attachment-id="11666" data-orig-file="https://xombitgames.com/files/2012/05/Mad-Riders-gameplay-2.jpg" data-orig-size="1280,720" data-comments-opened="1" data-image-meta="{&quot;aperture&quot;:&quot;0&quot;,&quot;credit&quot;:&quot;&quot;,&quot;camera&quot;:&quot;&quot;,&quot;caption&quot;:&quot;&quot;,&quot;created_timestamp&quot;:&quot;0&quot;,&quot;copyright&quot;:&quot;&quot;,&quot;focal_length&quot;:&quot;0&quot;,&quot;iso&quot;:&quot;0&quot;,&quot;shutter_speed&quot;:&quot;0&quot;,&quot;title&quot;:&quot;&quot;}" data-image-title="Mad Riders (gameplay 2)" data-image-description="" data-medium-file="https://xombitgames.com/files/2012/05/Mad-Riders-gameplay-2-400x225.jpg" data-large-file="https://xombitgames.com/files/2012/05/Mad-Riders-gameplay-2-700x393.jpg" />
        </dt></dl><dl class='gallery-item'>
        <dt class='gallery-icon landscape'>
            <img width="700" height="393" src="https://xombitgames.com/files/2012/05/Mad-Riders-gameplay-3-700x393.jpg" class="attachment-large size-large" alt="Mad Riders (gameplay 3)" srcset="https://xombitgames.com/files/2012/05/Mad-Riders-gameplay-3-700x393.jpg 700w, https://xombitgames.com/files/2012/05/Mad-Riders-gameplay-3-400x225.jpg 400w, https://xombitgames.com/files/2012/05/Mad-Riders-gameplay-3-220x123.jpg 220w, https://xombitgames.com/files/2012/05/Mad-Riders-gameplay-3.jpg 1280w" sizes="(max-width: 700px) 100vw, 700px" data-attachment-id="11667" data-orig-file="https://xombitgames.com/files/2012/05/Mad-Riders-gameplay-3.jpg" data-orig-size="1280,720" data-comments-opened="1" data-image-meta="{&quot;aperture&quot;:&quot;0&quot;,&quot;credit&quot;:&quot;&quot;,&quot;camera&quot;:&quot;&quot;,&quot;caption&quot;:&quot;&quot;,&quot;created_timestamp&quot;:&quot;0&quot;,&quot;copyright&quot;:&quot;&quot;,&quot;focal_length&quot;:&quot;0&quot;,&quot;iso&quot;:&quot;0&quot;,&quot;shutter_speed&quot;:&quot;0&quot;,&quot;title&quot;:&quot;&quot;}" data-image-title="Mad Riders (gameplay 3)" data-image-description="" data-medium-file="https://xombitgames.com/files/2012/05/Mad-Riders-gameplay-3-400x225.jpg" data-large-file="https://xombitgames.com/files/2012/05/Mad-Riders-gameplay-3-700x393.jpg" />
        </dt></dl><dl class='gallery-item'>
        <dt class='gallery-icon landscape'>
            <img width="700" height="393" src="https://xombitgames.com/files/2012/05/Mad-Riders-gameplay-4-700x393.jpg" class="attachment-large size-large" alt="Mad Riders (gameplay 4)" srcset="https://xombitgames.com/files/2012/05/Mad-Riders-gameplay-4-700x393.jpg 700w, https://xombitgames.com/files/2012/05/Mad-Riders-gameplay-4-400x225.jpg 400w, https://xombitgames.com/files/2012/05/Mad-Riders-gameplay-4-220x123.jpg 220w, https://xombitgames.com/files/2012/05/Mad-Riders-gameplay-4.jpg 1280w" sizes="(max-width: 700px) 100vw, 700px" data-attachment-id="11668" data-orig-file="https://xombitgames.com/files/2012/05/Mad-Riders-gameplay-4.jpg" data-orig-size="1280,720" data-comments-opened="1" data-image-meta="{&quot;aperture&quot;:&quot;0&quot;,&quot;credit&quot;:&quot;&quot;,&quot;camera&quot;:&quot;&quot;,&quot;caption&quot;:&quot;&quot;,&quot;created_timestamp&quot;:&quot;0&quot;,&quot;copyright&quot;:&quot;&quot;,&quot;focal_length&quot;:&quot;0&quot;,&quot;iso&quot;:&quot;0&quot;,&quot;shutter_speed&quot;:&quot;0&quot;,&quot;title&quot;:&quot;&quot;}" data-image-title="Mad Riders (gameplay 4)" data-image-description="" data-medium-file="https://xombitgames.com/files/2012/05/Mad-Riders-gameplay-4-400x225.jpg" data-large-file="https://xombitgames.com/files/2012/05/Mad-Riders-gameplay-4-700x393.jpg" />
        </dt></dl><dl class='gallery-item'>
        <dt class='gallery-icon landscape'>
            <img width="700" height="393" src="https://xombitgames.com/files/2012/05/Rebellion-pack-imagen-700x393.jpg" class="attachment-large size-large" alt="Rebellion pack (imagen)" srcset="https://xombitgames.com/files/2012/05/Rebellion-pack-imagen-700x393.jpg 700w, https://xombitgames.com/files/2012/05/Rebellion-pack-imagen-400x225.jpg 400w, https://xombitgames.com/files/2012/05/Rebellion-pack-imagen-220x123.jpg 220w, https://xombitgames.com/files/2012/05/Rebellion-pack-imagen.jpg 1280w" sizes="(max-width: 700px) 100vw, 700px" data-attachment-id="11669" data-orig-file="https://xombitgames.com/files/2012/05/Rebellion-pack-imagen.jpg" data-orig-size="1280,720" data-comments-opened="1" data-image-meta="{&quot;aperture&quot;:&quot;0&quot;,&quot;credit&quot;:&quot;&quot;,&quot;camera&quot;:&quot;&quot;,&quot;caption&quot;:&quot;&quot;,&quot;created_timestamp&quot;:&quot;0&quot;,&quot;copyright&quot;:&quot;&quot;,&quot;focal_length&quot;:&quot;0&quot;,&quot;iso&quot;:&quot;0&quot;,&quot;shutter_speed&quot;:&quot;0&quot;,&quot;title&quot;:&quot;&quot;}" data-image-title="Rebellion pack (imagen)" data-image-description="" data-medium-file="https://xombitgames.com/files/2012/05/Rebellion-pack-imagen-400x225.jpg" data-large-file="https://xombitgames.com/files/2012/05/Rebellion-pack-imagen-700x393.jpg" />
        </dt></dl><dl class='gallery-item'>
        <dt class='gallery-icon landscape'>
            <img width="700" height="135" src="https://xombitgames.com/files/2012/05/Rebellion-pack-inicio-700x135.jpg" class="attachment-large size-large" alt="Rebellion pack (inicio)" srcset="https://xombitgames.com/files/2012/05/Rebellion-pack-inicio-700x135.jpg 700w, https://xombitgames.com/files/2012/05/Rebellion-pack-inicio-400x77.jpg 400w, https://xombitgames.com/files/2012/05/Rebellion-pack-inicio-220x42.jpg 220w" sizes="(max-width: 700px) 100vw, 700px" data-attachment-id="11670" data-orig-file="https://xombitgames.com/files/2012/05/Rebellion-pack-inicio.jpg" data-orig-size="1912,371" data-comments-opened="1" data-image-meta="{&quot;aperture&quot;:&quot;0&quot;,&quot;credit&quot;:&quot;&quot;,&quot;camera&quot;:&quot;&quot;,&quot;caption&quot;:&quot;&quot;,&quot;created_timestamp&quot;:&quot;0&quot;,&quot;copyright&quot;:&quot;&quot;,&quot;focal_length&quot;:&quot;0&quot;,&quot;iso&quot;:&quot;0&quot;,&quot;shutter_speed&quot;:&quot;0&quot;,&quot;title&quot;:&quot;&quot;}" data-image-title="Rebellion pack (inicio)" data-image-description="" data-medium-file="https://xombitgames.com/files/2012/05/Rebellion-pack-inicio-400x77.jpg" data-large-file="https://xombitgames.com/files/2012/05/Rebellion-pack-inicio-700x135.jpg" />
        </dt></dl><br style="clear: both" /><dl class='gallery-item'>
        <dt class='gallery-icon landscape'>
            <img width="700" height="437" src="https://xombitgames.com/files/2012/05/Rebellion-pack-portada-700x437.jpg" class="attachment-large size-large" alt="Rebellion pack (portada)" srcset="https://xombitgames.com/files/2012/05/Rebellion-pack-portada-700x437.jpg 700w, https://xombitgames.com/files/2012/05/Rebellion-pack-portada-400x250.jpg 400w, https://xombitgames.com/files/2012/05/Rebellion-pack-portada-220x137.jpg 220w, https://xombitgames.com/files/2012/05/Rebellion-pack-portada.jpg 1200w" sizes="(max-width: 700px) 100vw, 700px" data-attachment-id="11671" data-orig-file="https://xombitgames.com/files/2012/05/Rebellion-pack-portada.jpg" data-orig-size="1200,750" data-comments-opened="1" data-image-meta="{&quot;aperture&quot;:&quot;0&quot;,&quot;credit&quot;:&quot;&quot;,&quot;camera&quot;:&quot;&quot;,&quot;caption&quot;:&quot;&quot;,&quot;created_timestamp&quot;:&quot;0&quot;,&quot;copyright&quot;:&quot;&quot;,&quot;focal_length&quot;:&quot;0&quot;,&quot;iso&quot;:&quot;0&quot;,&quot;shutter_speed&quot;:&quot;0&quot;,&quot;title&quot;:&quot;&quot;}" data-image-title="Rebellion pack (portada)" data-image-description="" data-medium-file="https://xombitgames.com/files/2012/05/Rebellion-pack-portada-400x250.jpg" data-large-file="https://xombitgames.com/files/2012/05/Rebellion-pack-portada-700x437.jpg" />
        </dt></dl><dl class='gallery-item'>
        <dt class='gallery-icon landscape'>
            <img width="700" height="393" src="https://xombitgames.com/files/2012/05/Mass-Effect-3-imagen-2-700x393.jpg" class="attachment-large size-large" alt="Mass Effect 3 (imagen 2)" srcset="https://xombitgames.com/files/2012/05/Mass-Effect-3-imagen-2-700x393.jpg 700w, https://xombitgames.com/files/2012/05/Mass-Effect-3-imagen-2-400x225.jpg 400w, https://xombitgames.com/files/2012/05/Mass-Effect-3-imagen-2-220x123.jpg 220w, https://xombitgames.com/files/2012/05/Mass-Effect-3-imagen-2.jpg 1500w" sizes="(max-width: 700px) 100vw, 700px" data-attachment-id="11672" data-orig-file="https://xombitgames.com/files/2012/05/Mass-Effect-3-imagen-2.jpg" data-orig-size="1500,844" data-comments-opened="1" data-image-meta="{&quot;aperture&quot;:&quot;0&quot;,&quot;credit&quot;:&quot;&quot;,&quot;camera&quot;:&quot;&quot;,&quot;caption&quot;:&quot;&quot;,&quot;created_timestamp&quot;:&quot;0&quot;,&quot;copyright&quot;:&quot;&quot;,&quot;focal_length&quot;:&quot;0&quot;,&quot;iso&quot;:&quot;0&quot;,&quot;shutter_speed&quot;:&quot;0&quot;,&quot;title&quot;:&quot;&quot;}" data-image-title="Mass Effect 3 (imagen 2)" data-image-description="" data-medium-file="https://xombitgames.com/files/2012/05/Mass-Effect-3-imagen-2-400x225.jpg" data-large-file="https://xombitgames.com/files/2012/05/Mass-Effect-3-imagen-2-700x393.jpg" />
        </dt></dl><dl class='gallery-item'>
        <dt class='gallery-icon landscape'>
            <img width="700" height="393" src="https://xombitgames.com/files/2012/05/Mass-Effect-3-imagen-700x393.jpg" class="attachment-large size-large" alt="Mass Effect 3 (imagen)" srcset="https://xombitgames.com/files/2012/05/Mass-Effect-3-imagen-700x393.jpg 700w, https://xombitgames.com/files/2012/05/Mass-Effect-3-imagen-400x225.jpg 400w, https://xombitgames.com/files/2012/05/Mass-Effect-3-imagen-220x123.jpg 220w, https://xombitgames.com/files/2012/05/Mass-Effect-3-imagen.jpg 1200w" sizes="(max-width: 700px) 100vw, 700px" data-attachment-id="11673" data-orig-file="https://xombitgames.com/files/2012/05/Mass-Effect-3-imagen.jpg" data-orig-size="1200,675" data-comments-opened="1" data-image-meta="{&quot;aperture&quot;:&quot;0&quot;,&quot;credit&quot;:&quot;&quot;,&quot;camera&quot;:&quot;&quot;,&quot;caption&quot;:&quot;&quot;,&quot;created_timestamp&quot;:&quot;0&quot;,&quot;copyright&quot;:&quot;&quot;,&quot;focal_length&quot;:&quot;0&quot;,&quot;iso&quot;:&quot;0&quot;,&quot;shutter_speed&quot;:&quot;0&quot;,&quot;title&quot;:&quot;&quot;}" data-image-title="Mass Effect 3 (imagen)" data-image-description="" data-medium-file="https://xombitgames.com/files/2012/05/Mass-Effect-3-imagen-400x225.jpg" data-large-file="https://xombitgames.com/files/2012/05/Mass-Effect-3-imagen-700x393.jpg" />
        </dt></dl><dl class='gallery-item'>
        <dt class='gallery-icon landscape'>
            <img width="700" height="393" src="https://xombitgames.com/files/2012/05/Rebellion-pack-batalla-700x393.jpg" class="attachment-large size-large" alt="Rebellion pack (batalla)" srcset="https://xombitgames.com/files/2012/05/Rebellion-pack-batalla-700x393.jpg 700w, https://xombitgames.com/files/2012/05/Rebellion-pack-batalla-400x225.jpg 400w, https://xombitgames.com/files/2012/05/Rebellion-pack-batalla-220x123.jpg 220w, https://xombitgames.com/files/2012/05/Rebellion-pack-batalla.jpg 1280w" sizes="(max-width: 700px) 100vw, 700px" data-attachment-id="11674" data-orig-file="https://xombitgames.com/files/2012/05/Rebellion-pack-batalla.jpg" data-orig-size="1280,720" data-comments-opened="1" data-image-meta="{&quot;aperture&quot;:&quot;0&quot;,&quot;credit&quot;:&quot;&quot;,&quot;camera&quot;:&quot;&quot;,&quot;caption&quot;:&quot;&quot;,&quot;created_timestamp&quot;:&quot;0&quot;,&quot;copyright&quot;:&quot;&quot;,&quot;focal_length&quot;:&quot;0&quot;,&quot;iso&quot;:&quot;0&quot;,&quot;shutter_speed&quot;:&quot;0&quot;,&quot;title&quot;:&quot;&quot;}" data-image-title="Rebellion pack (batalla)" data-image-description="" data-medium-file="https://xombitgames.com/files/2012/05/Rebellion-pack-batalla-400x225.jpg" data-large-file="https://xombitgames.com/files/2012/05/Rebellion-pack-batalla-700x393.jpg" />
        </dt></dl><dl class='gallery-item'>
        <dt class='gallery-icon landscape'>
            <img width="700" height="396" src="https://xombitgames.com/files/2012/05/Resistance-Burning-Skies-gameplay-700x396.jpg" class="attachment-large size-large" alt="Resistance Burning Skies (gameplay)" srcset="https://xombitgames.com/files/2012/05/Resistance-Burning-Skies-gameplay-700x396.jpg 700w, https://xombitgames.com/files/2012/05/Resistance-Burning-Skies-gameplay-400x226.jpg 400w, https://xombitgames.com/files/2012/05/Resistance-Burning-Skies-gameplay-220x124.jpg 220w, https://xombitgames.com/files/2012/05/Resistance-Burning-Skies-gameplay.jpg 1500w" sizes="(max-width: 700px) 100vw, 700px" data-attachment-id="11675" data-orig-file="https://xombitgames.com/files/2012/05/Resistance-Burning-Skies-gameplay.jpg" data-orig-size="1500,850" data-comments-opened="1" data-image-meta="{&quot;aperture&quot;:&quot;0&quot;,&quot;credit&quot;:&quot;&quot;,&quot;camera&quot;:&quot;&quot;,&quot;caption&quot;:&quot;&quot;,&quot;created_timestamp&quot;:&quot;0&quot;,&quot;copyright&quot;:&quot;&quot;,&quot;focal_length&quot;:&quot;0&quot;,&quot;iso&quot;:&quot;0&quot;,&quot;shutter_speed&quot;:&quot;0&quot;,&quot;title&quot;:&quot;&quot;}" data-image-title="Resistance Burning Skies (gameplay)" data-image-description="" data-medium-file="https://xombitgames.com/files/2012/05/Resistance-Burning-Skies-gameplay-400x226.jpg" data-large-file="https://xombitgames.com/files/2012/05/Resistance-Burning-Skies-gameplay-700x396.jpg" />
        </dt></dl><dl class='gallery-item'>
        <dt class='gallery-icon landscape'>
            <img width="700" height="236" src="https://xombitgames.com/files/2012/05/Resistance-Burning-Skies-inicio-700x236.jpg" class="attachment-large size-large" alt="Resistance Burning Skies (inicio)" srcset="https://xombitgames.com/files/2012/05/Resistance-Burning-Skies-inicio-700x236.jpg 700w, https://xombitgames.com/files/2012/05/Resistance-Burning-Skies-inicio-400x135.jpg 400w, https://xombitgames.com/files/2012/05/Resistance-Burning-Skies-inicio-220x74.jpg 220w, https://xombitgames.com/files/2012/05/Resistance-Burning-Skies-inicio.jpg 1278w" sizes="(max-width: 700px) 100vw, 700px" data-attachment-id="11676" data-orig-file="https://xombitgames.com/files/2012/05/Resistance-Burning-Skies-inicio.jpg" data-orig-size="1278,432" data-comments-opened="1" data-image-meta="{&quot;aperture&quot;:&quot;0&quot;,&quot;credit&quot;:&quot;&quot;,&quot;camera&quot;:&quot;&quot;,&quot;caption&quot;:&quot;&quot;,&quot;created_timestamp&quot;:&quot;0&quot;,&quot;copyright&quot;:&quot;&quot;,&quot;focal_length&quot;:&quot;0&quot;,&quot;iso&quot;:&quot;0&quot;,&quot;shutter_speed&quot;:&quot;0&quot;,&quot;title&quot;:&quot;&quot;}" data-image-title="Resistance Burning Skies (inicio)" data-image-description="" data-medium-file="https://xombitgames.com/files/2012/05/Resistance-Burning-Skies-inicio-400x135.jpg" data-large-file="https://xombitgames.com/files/2012/05/Resistance-Burning-Skies-inicio-700x236.jpg" />
        </dt></dl><br style="clear: both" /><dl class='gallery-item'>
        <dt class='gallery-icon landscape'>
            <img width="700" height="393" src="https://xombitgames.com/files/2012/05/Resistance-Burning-Skies-quimera-700x393.jpg" class="attachment-large size-large" alt="Resistance Burning Skies (quimera)" srcset="https://xombitgames.com/files/2012/05/Resistance-Burning-Skies-quimera-700x393.jpg 700w, https://xombitgames.com/files/2012/05/Resistance-Burning-Skies-quimera-400x225.jpg 400w, https://xombitgames.com/files/2012/05/Resistance-Burning-Skies-quimera-220x123.jpg 220w, https://xombitgames.com/files/2012/05/Resistance-Burning-Skies-quimera.jpg 1200w" sizes="(max-width: 700px) 100vw, 700px" data-attachment-id="11677" data-orig-file="https://xombitgames.com/files/2012/05/Resistance-Burning-Skies-quimera.jpg" data-orig-size="1200,675" data-comments-opened="1" data-image-meta="{&quot;aperture&quot;:&quot;0&quot;,&quot;credit&quot;:&quot;&quot;,&quot;camera&quot;:&quot;&quot;,&quot;caption&quot;:&quot;&quot;,&quot;created_timestamp&quot;:&quot;0&quot;,&quot;copyright&quot;:&quot;&quot;,&quot;focal_length&quot;:&quot;0&quot;,&quot;iso&quot;:&quot;0&quot;,&quot;shutter_speed&quot;:&quot;0&quot;,&quot;title&quot;:&quot;&quot;}" data-image-title="Resistance Burning Skies (quimera)" data-image-description="" data-medium-file="https://xombitgames.com/files/2012/05/Resistance-Burning-Skies-quimera-400x225.jpg" data-large-file="https://xombitgames.com/files/2012/05/Resistance-Burning-Skies-quimera-700x393.jpg" />
        </dt></dl><dl class='gallery-item'>
        <dt class='gallery-icon landscape'>
            <img width="700" height="393" src="https://xombitgames.com/files/2012/05/Resistance-Burning-Skies-gameplay-2-700x393.jpg" class="attachment-large size-large" alt="Resistance Burning Skies (gameplay 2)" srcset="https://xombitgames.com/files/2012/05/Resistance-Burning-Skies-gameplay-2-700x393.jpg 700w, https://xombitgames.com/files/2012/05/Resistance-Burning-Skies-gameplay-2-400x224.jpg 400w, https://xombitgames.com/files/2012/05/Resistance-Burning-Skies-gameplay-2-220x123.jpg 220w, https://xombitgames.com/files/2012/05/Resistance-Burning-Skies-gameplay-2.jpg 1257w" sizes="(max-width: 700px) 100vw, 700px" data-attachment-id="11678" data-orig-file="https://xombitgames.com/files/2012/05/Resistance-Burning-Skies-gameplay-2.jpg" data-orig-size="1257,706" data-comments-opened="1" data-image-meta="{&quot;aperture&quot;:&quot;0&quot;,&quot;credit&quot;:&quot;&quot;,&quot;camera&quot;:&quot;&quot;,&quot;caption&quot;:&quot;&quot;,&quot;created_timestamp&quot;:&quot;0&quot;,&quot;copyright&quot;:&quot;&quot;,&quot;focal_length&quot;:&quot;0&quot;,&quot;iso&quot;:&quot;0&quot;,&quot;shutter_speed&quot;:&quot;0&quot;,&quot;title&quot;:&quot;&quot;}" data-image-title="Resistance Burning Skies (gameplay 2)" data-image-description="" data-medium-file="https://xombitgames.com/files/2012/05/Resistance-Burning-Skies-gameplay-2-400x224.jpg" data-large-file="https://xombitgames.com/files/2012/05/Resistance-Burning-Skies-gameplay-2-700x393.jpg" />
        </dt></dl><dl class='gallery-item'>
        <dt class='gallery-icon landscape'>
            <img width="700" height="396" src="https://xombitgames.com/files/2012/05/Resistance-Burning-Skies-gameplay-3-700x396.jpg" class="attachment-large size-large" alt="Resistance Burning Skies (gameplay 3)" srcset="https://xombitgames.com/files/2012/05/Resistance-Burning-Skies-gameplay-3-700x396.jpg 700w, https://xombitgames.com/files/2012/05/Resistance-Burning-Skies-gameplay-3-400x226.jpg 400w, https://xombitgames.com/files/2012/05/Resistance-Burning-Skies-gameplay-3-220x124.jpg 220w, https://xombitgames.com/files/2012/05/Resistance-Burning-Skies-gameplay-3.jpg 1500w" sizes="(max-width: 700px) 100vw, 700px" data-attachment-id="11679" data-orig-file="https://xombitgames.com/files/2012/05/Resistance-Burning-Skies-gameplay-3.jpg" data-orig-size="1500,850" data-comments-opened="1" data-image-meta="{&quot;aperture&quot;:&quot;0&quot;,&quot;credit&quot;:&quot;&quot;,&quot;camera&quot;:&quot;&quot;,&quot;caption&quot;:&quot;&quot;,&quot;created_timestamp&quot;:&quot;0&quot;,&quot;copyright&quot;:&quot;&quot;,&quot;focal_length&quot;:&quot;0&quot;,&quot;iso&quot;:&quot;0&quot;,&quot;shutter_speed&quot;:&quot;0&quot;,&quot;title&quot;:&quot;&quot;}" data-image-title="Resistance Burning Skies (gameplay 3)" data-image-description="" data-medium-file="https://xombitgames.com/files/2012/05/Resistance-Burning-Skies-gameplay-3-400x226.jpg" data-large-file="https://xombitgames.com/files/2012/05/Resistance-Burning-Skies-gameplay-3-700x396.jpg" />
        </dt></dl><dl class='gallery-item'>
        <dt class='gallery-icon landscape'>
            <img width="700" height="396" src="https://xombitgames.com/files/2012/05/Resistance-Burning-Skies-gameplay-4-700x396.jpg" class="attachment-large size-large" alt="Resistance Burning Skies (gameplay 4)" srcset="https://xombitgames.com/files/2012/05/Resistance-Burning-Skies-gameplay-4-700x396.jpg 700w, https://xombitgames.com/files/2012/05/Resistance-Burning-Skies-gameplay-4-400x226.jpg 400w, https://xombitgames.com/files/2012/05/Resistance-Burning-Skies-gameplay-4-220x124.jpg 220w, https://xombitgames.com/files/2012/05/Resistance-Burning-Skies-gameplay-4.jpg 1280w" sizes="(max-width: 700px) 100vw, 700px" data-attachment-id="11680" data-orig-file="https://xombitgames.com/files/2012/05/Resistance-Burning-Skies-gameplay-4.jpg" data-orig-size="1280,725" data-comments-opened="1" data-image-meta="{&quot;aperture&quot;:&quot;0&quot;,&quot;credit&quot;:&quot;&quot;,&quot;camera&quot;:&quot;&quot;,&quot;caption&quot;:&quot;&quot;,&quot;created_timestamp&quot;:&quot;0&quot;,&quot;copyright&quot;:&quot;&quot;,&quot;focal_length&quot;:&quot;0&quot;,&quot;iso&quot;:&quot;0&quot;,&quot;shutter_speed&quot;:&quot;0&quot;,&quot;title&quot;:&quot;&quot;}" data-image-title="Resistance Burning Skies (gameplay 4)" data-image-description="" data-medium-file="https://xombitgames.com/files/2012/05/Resistance-Burning-Skies-gameplay-4-400x226.jpg" data-large-file="https://xombitgames.com/files/2012/05/Resistance-Burning-Skies-gameplay-4-700x396.jpg" />
        </dt></dl><dl class='gallery-item'>
        <dt class='gallery-icon landscape'>
            <img width="700" height="527" src="https://xombitgames.com/files/2012/05/Imagen-destacada8-700x527.jpg" class="attachment-large size-large" alt="Imagen destacada" srcset="https://xombitgames.com/files/2012/05/Imagen-destacada8-700x527.jpg 700w, https://xombitgames.com/files/2012/05/Imagen-destacada8-400x301.jpg 400w, https://xombitgames.com/files/2012/05/Imagen-destacada8-220x165.jpg 220w, https://xombitgames.com/files/2012/05/Imagen-destacada8.jpg 913w" sizes="(max-width: 700px) 100vw, 700px" data-attachment-id="11681" data-orig-file="https://xombitgames.com/files/2012/05/Imagen-destacada8.jpg" data-orig-size="913,688" data-comments-opened="1" data-image-meta="{&quot;aperture&quot;:&quot;0&quot;,&quot;credit&quot;:&quot;&quot;,&quot;camera&quot;:&quot;&quot;,&quot;caption&quot;:&quot;&quot;,&quot;created_timestamp&quot;:&quot;0&quot;,&quot;copyright&quot;:&quot;&quot;,&quot;focal_length&quot;:&quot;0&quot;,&quot;iso&quot;:&quot;0&quot;,&quot;shutter_speed&quot;:&quot;0&quot;,&quot;title&quot;:&quot;&quot;}" data-image-title="Imagen destacada" data-image-description="" data-medium-file="https://xombitgames.com/files/2012/05/Imagen-destacada8-400x301.jpg" data-large-file="https://xombitgames.com/files/2012/05/Imagen-destacada8-700x527.jpg" />
        </dt></dl>
        <br style='clear: both' />
    </div>