Nuevos luchadores para Tekken Tag Tournament 2
Namco Bandai nos trae buenas noticias esta semana, ya que ha presentado un vídeo en el que nos muestran cuatro nuevos personajes para la franquicia y nuevo título de Tekken Tag para PS3 y Xbox 360. Estos personajes son Michelle, Angel, Ogre y Kunimitsu, y ampliarán la plantilla de luchadores que participarán en los escenarios que formarán parte del contenido descargable del título. Lo mejor de todo es que su productor, Katsuhiro Harada, afirmó que no serían de pago. Esta campaña sería en exclusiva para las reservas en tiendas del juego durante un tiempo limitado. Sin embargo, más adelante estarían disponibles para todos los jugadores, o sería parte de los luchadores desbloqueables.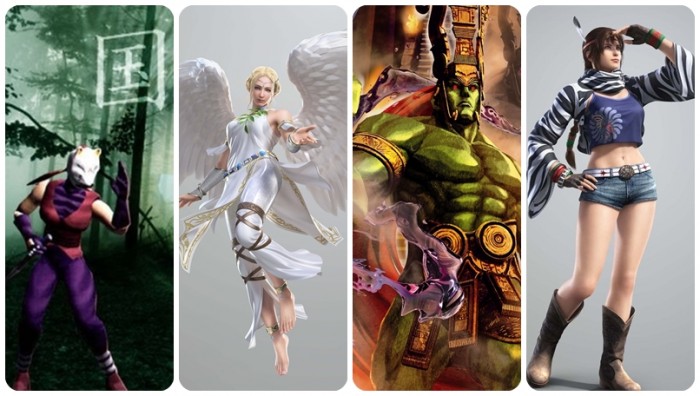 Después de tener en el mercado Street Fighter X Tekken, Namco Bandai se lanza a la aventura de sacar su segunda entrega de la versión para recreativas que todos hemos jugado alguna vez, pero ahora en consolas de sobremesa. Tekken Tag Tournament 2 se lanzará en septiembre de este año en PlayStation 3 y Xbox 360, a un precio aproximado de 60-65 € para ambas versiones. Esperemos que nos hagan vibrar con toda la emoción de los torneos que Tekken siempre saca a relucir en sus títulos. Además, estamos esperando que estrenen algún arcade stick como nos tienen acostumbrados las desarrolladoras de juegos de lucha.
Naughty Dog da detalles de los gráficos en The Last Of Us
Llevamos esperando desde poco antes de la salida de Uncharted 3 que Naughty Dog nos sorprendiera con otra franquicia con la calidad que atesoran como desarrolladores. Y poco a poco se va notando que no estamos equivocados al hacer esa afirmación, ya que lo último de los de Santa Mónica es, sin duda, un paso en firme hacia delante para una compañía que sólo se había centrado en hacer sagas como Crash Bandicot o Jak & Dexter. The Last of Us es un título al más puro estilo entre Uncharted y la peli "Soy Leyenda" de Will Smith, donde un padre y una hija son perseguidos cada día por criaturas por toda la ciudad, y deben sobrevivir como pueden. El motor gráfico ha evolucionado desde Uncharted en cuanto a la iluminación del título, ya que no hay electricidad y, por tanto, luz artificial.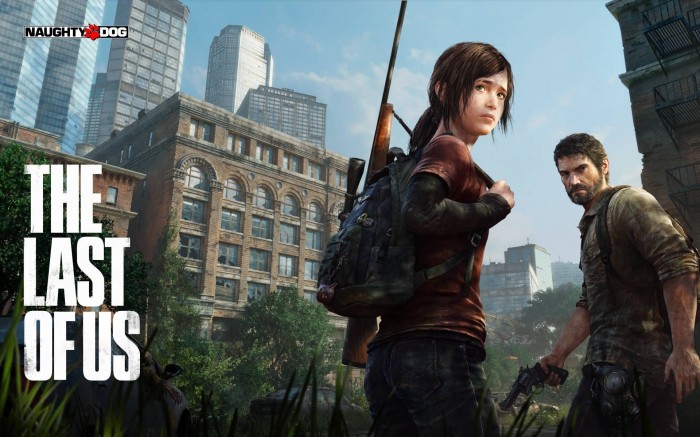 Es un juego que nos llama la atención, sobre todo por el poco hilo argumental que nos han mostrado hasta ahora desde Naughty Dog. Y es que, hacen bien, aunque se crean especulaciones y expectativas más altas o bajas de las que se merece un título de esta firma. Desde el primer Uncharted, los juegos de estos californianos deben ser vistos por la crítica como un must have del año y entrar directos en la lucha por el trofeo de game of the year (GOTY) que dan las revistas especializadas cada año. No hay duda que tendrá una gran acogida entre el público de Sony, ya que saldrá en exclusiva para PS3, pero también por la competencia que verá que otro año más se llevan el gato al agua estos de Naughty Dog.
    <style type='text/css'>
        #gallery-2 {
            margin: auto;
        }
        #gallery-2 .gallery-item {
            float: left;
            margin-top: 10px;
            text-align: center;
            width: 16%;
        }
        #gallery-2 img {
            border: 2px solid #cfcfcf;
        }
        #gallery-2 .gallery-caption {
            margin-left: 0;
        }
        /* see gallery_shortcode() in wp-includes/media.php */
    </style>
    <div data-carousel-extra='{"blog_id":27,"permalink":"https:\/\/xombitgames.com\/2012\/05\/tekken-tag-tournament-luchadores-the-last-of-us-graficos","likes_blog_id":40960699}' id='gallery-2' class='gallery galleryid-11144 gallery-columns-6 gallery-size-large'><dl class='gallery-item'>
        <dt class='gallery-icon landscape'>
            <img width="700" height="526" src="https://xombitgames.com/files/2012/05/Imagen-destacada5-700x526.jpg" class="attachment-large size-large" alt="Imagen destacada" srcset="https://xombitgames.com/files/2012/05/Imagen-destacada5-700x526.jpg 700w, https://xombitgames.com/files/2012/05/Imagen-destacada5-400x300.jpg 400w, https://xombitgames.com/files/2012/05/Imagen-destacada5-640x480.jpg 640w, https://xombitgames.com/files/2012/05/Imagen-destacada5-220x165.jpg 220w, https://xombitgames.com/files/2012/05/Imagen-destacada5.jpg 906w" sizes="(max-width: 700px) 100vw, 700px" data-attachment-id="11296" data-orig-file="https://xombitgames.com/files/2012/05/Imagen-destacada5.jpg" data-orig-size="906,681" data-comments-opened="1" data-image-meta="{&quot;aperture&quot;:&quot;0&quot;,&quot;credit&quot;:&quot;&quot;,&quot;camera&quot;:&quot;&quot;,&quot;caption&quot;:&quot;&quot;,&quot;created_timestamp&quot;:&quot;0&quot;,&quot;copyright&quot;:&quot;&quot;,&quot;focal_length&quot;:&quot;0&quot;,&quot;iso&quot;:&quot;0&quot;,&quot;shutter_speed&quot;:&quot;0&quot;,&quot;title&quot;:&quot;&quot;}" data-image-title="Imagen destacada" data-image-description="" data-medium-file="https://xombitgames.com/files/2012/05/Imagen-destacada5-400x300.jpg" data-large-file="https://xombitgames.com/files/2012/05/Imagen-destacada5-700x526.jpg" />
        </dt></dl><dl class='gallery-item'>
        <dt class='gallery-icon landscape'>
            <img width="700" height="396" src="https://xombitgames.com/files/2012/05/Personajes-nuevos-en-TTT2-700x396.jpg" class="attachment-large size-large" alt="Personajes nuevos" srcset="https://xombitgames.com/files/2012/05/Personajes-nuevos-en-TTT2-700x396.jpg 700w, https://xombitgames.com/files/2012/05/Personajes-nuevos-en-TTT2-400x226.jpg 400w, https://xombitgames.com/files/2012/05/Personajes-nuevos-en-TTT2-220x124.jpg 220w, https://xombitgames.com/files/2012/05/Personajes-nuevos-en-TTT2.jpg 806w" sizes="(max-width: 700px) 100vw, 700px" data-attachment-id="11297" data-orig-file="https://xombitgames.com/files/2012/05/Personajes-nuevos-en-TTT2.jpg" data-orig-size="806,456" data-comments-opened="1" data-image-meta="{&quot;aperture&quot;:&quot;0&quot;,&quot;credit&quot;:&quot;&quot;,&quot;camera&quot;:&quot;&quot;,&quot;caption&quot;:&quot;&quot;,&quot;created_timestamp&quot;:&quot;0&quot;,&quot;copyright&quot;:&quot;&quot;,&quot;focal_length&quot;:&quot;0&quot;,&quot;iso&quot;:&quot;0&quot;,&quot;shutter_speed&quot;:&quot;0&quot;,&quot;title&quot;:&quot;&quot;}" data-image-title="Personajes nuevos en TTT2" data-image-description="" data-medium-file="https://xombitgames.com/files/2012/05/Personajes-nuevos-en-TTT2-400x226.jpg" data-large-file="https://xombitgames.com/files/2012/05/Personajes-nuevos-en-TTT2-700x396.jpg" />
        </dt></dl><dl class='gallery-item'>
        <dt class='gallery-icon landscape'>
            <img width="700" height="553" src="https://xombitgames.com/files/2012/05/Tekken-Tag-Angel-700x553.jpg" class="attachment-large size-large" alt="Tekken Tag T2 Angel" srcset="https://xombitgames.com/files/2012/05/Tekken-Tag-Angel-700x553.jpg 700w, https://xombitgames.com/files/2012/05/Tekken-Tag-Angel-400x316.jpg 400w, https://xombitgames.com/files/2012/05/Tekken-Tag-Angel-208x165.jpg 208w, https://xombitgames.com/files/2012/05/Tekken-Tag-Angel.jpg 1310w" sizes="(max-width: 700px) 100vw, 700px" data-attachment-id="11298" data-orig-file="https://xombitgames.com/files/2012/05/Tekken-Tag-Angel.jpg" data-orig-size="1310,1035" data-comments-opened="1" data-image-meta="{&quot;aperture&quot;:&quot;0&quot;,&quot;credit&quot;:&quot;&quot;,&quot;camera&quot;:&quot;&quot;,&quot;caption&quot;:&quot;&quot;,&quot;created_timestamp&quot;:&quot;0&quot;,&quot;copyright&quot;:&quot;&quot;,&quot;focal_length&quot;:&quot;0&quot;,&quot;iso&quot;:&quot;0&quot;,&quot;shutter_speed&quot;:&quot;0&quot;,&quot;title&quot;:&quot;&quot;}" data-image-title="Tekken Tag Angel" data-image-description="" data-medium-file="https://xombitgames.com/files/2012/05/Tekken-Tag-Angel-400x316.jpg" data-large-file="https://xombitgames.com/files/2012/05/Tekken-Tag-Angel-700x553.jpg" />
        </dt></dl><dl class='gallery-item'>
        <dt class='gallery-icon portrait'>
            <img width="382" height="508" src="https://xombitgames.com/files/2012/05/Tekken-Tag-Kunimitsu.jpg" class="attachment-large size-large" alt="Tekken Tag T2 Kunimitsu" srcset="https://xombitgames.com/files/2012/05/Tekken-Tag-Kunimitsu.jpg 382w, https://xombitgames.com/files/2012/05/Tekken-Tag-Kunimitsu-124x165.jpg 124w" sizes="(max-width: 382px) 100vw, 382px" data-attachment-id="11299" data-orig-file="https://xombitgames.com/files/2012/05/Tekken-Tag-Kunimitsu.jpg" data-orig-size="382,508" data-comments-opened="1" data-image-meta="{&quot;aperture&quot;:&quot;0&quot;,&quot;credit&quot;:&quot;&quot;,&quot;camera&quot;:&quot;&quot;,&quot;caption&quot;:&quot;&quot;,&quot;created_timestamp&quot;:&quot;0&quot;,&quot;copyright&quot;:&quot;&quot;,&quot;focal_length&quot;:&quot;0&quot;,&quot;iso&quot;:&quot;0&quot;,&quot;shutter_speed&quot;:&quot;0&quot;,&quot;title&quot;:&quot;&quot;}" data-image-title="Tekken Tag Kunimitsu" data-image-description="" data-medium-file="https://xombitgames.com/files/2012/05/Tekken-Tag-Kunimitsu.jpg" data-large-file="https://xombitgames.com/files/2012/05/Tekken-Tag-Kunimitsu.jpg" />
        </dt></dl><dl class='gallery-item'>
        <dt class='gallery-icon portrait'>
            <img width="530" height="954" src="https://xombitgames.com/files/2012/05/Tekken-Tag-Michelle.jpg" class="attachment-large size-large" alt="Tekken Tag T2 Michelle" srcset="https://xombitgames.com/files/2012/05/Tekken-Tag-Michelle.jpg 530w, https://xombitgames.com/files/2012/05/Tekken-Tag-Michelle-400x720.jpg 400w, https://xombitgames.com/files/2012/05/Tekken-Tag-Michelle-91x165.jpg 91w" sizes="(max-width: 530px) 100vw, 530px" data-attachment-id="11300" data-orig-file="https://xombitgames.com/files/2012/05/Tekken-Tag-Michelle.jpg" data-orig-size="530,954" data-comments-opened="1" data-image-meta="{&quot;aperture&quot;:&quot;0&quot;,&quot;credit&quot;:&quot;&quot;,&quot;camera&quot;:&quot;&quot;,&quot;caption&quot;:&quot;&quot;,&quot;created_timestamp&quot;:&quot;0&quot;,&quot;copyright&quot;:&quot;&quot;,&quot;focal_length&quot;:&quot;0&quot;,&quot;iso&quot;:&quot;0&quot;,&quot;shutter_speed&quot;:&quot;0&quot;,&quot;title&quot;:&quot;&quot;}" data-image-title="Tekken Tag Michelle" data-image-description="" data-medium-file="https://xombitgames.com/files/2012/05/Tekken-Tag-Michelle-400x720.jpg" data-large-file="https://xombitgames.com/files/2012/05/Tekken-Tag-Michelle.jpg" />
        </dt></dl><dl class='gallery-item'>
        <dt class='gallery-icon landscape'>
            <img width="700" height="622" src="https://xombitgames.com/files/2012/05/Tekken-Tag-Ogre-700x622.jpg" class="attachment-large size-large" alt="Tekken Tag T2 Ogre" srcset="https://xombitgames.com/files/2012/05/Tekken-Tag-Ogre-700x622.jpg 700w, https://xombitgames.com/files/2012/05/Tekken-Tag-Ogre-400x355.jpg 400w, https://xombitgames.com/files/2012/05/Tekken-Tag-Ogre-185x165.jpg 185w, https://xombitgames.com/files/2012/05/Tekken-Tag-Ogre.jpg 898w" sizes="(max-width: 700px) 100vw, 700px" data-attachment-id="11301" data-orig-file="https://xombitgames.com/files/2012/05/Tekken-Tag-Ogre.jpg" data-orig-size="898,799" data-comments-opened="1" data-image-meta="{&quot;aperture&quot;:&quot;0&quot;,&quot;credit&quot;:&quot;&quot;,&quot;camera&quot;:&quot;&quot;,&quot;caption&quot;:&quot;&quot;,&quot;created_timestamp&quot;:&quot;0&quot;,&quot;copyright&quot;:&quot;&quot;,&quot;focal_length&quot;:&quot;0&quot;,&quot;iso&quot;:&quot;0&quot;,&quot;shutter_speed&quot;:&quot;0&quot;,&quot;title&quot;:&quot;&quot;}" data-image-title="Tekken Tag Ogre" data-image-description="" data-medium-file="https://xombitgames.com/files/2012/05/Tekken-Tag-Ogre-400x355.jpg" data-large-file="https://xombitgames.com/files/2012/05/Tekken-Tag-Ogre-700x622.jpg" />
        </dt></dl><br style="clear: both" /><dl class='gallery-item'>
        <dt class='gallery-icon landscape'>
            <img width="700" height="393" src="https://xombitgames.com/files/2012/05/Tekken-Tag-T2-gamaplay-700x393.jpg" class="attachment-large size-large" alt="Tekken Tag T2 gameplay 3" srcset="https://xombitgames.com/files/2012/05/Tekken-Tag-T2-gamaplay-700x393.jpg 700w, https://xombitgames.com/files/2012/05/Tekken-Tag-T2-gamaplay-400x225.jpg 400w, https://xombitgames.com/files/2012/05/Tekken-Tag-T2-gamaplay-220x123.jpg 220w, https://xombitgames.com/files/2012/05/Tekken-Tag-T2-gamaplay.jpg 1280w" sizes="(max-width: 700px) 100vw, 700px" data-attachment-id="11302" data-orig-file="https://xombitgames.com/files/2012/05/Tekken-Tag-T2-gamaplay.jpg" data-orig-size="1280,720" data-comments-opened="1" data-image-meta="{&quot;aperture&quot;:&quot;0&quot;,&quot;credit&quot;:&quot;&quot;,&quot;camera&quot;:&quot;&quot;,&quot;caption&quot;:&quot;&quot;,&quot;created_timestamp&quot;:&quot;0&quot;,&quot;copyright&quot;:&quot;&quot;,&quot;focal_length&quot;:&quot;0&quot;,&quot;iso&quot;:&quot;0&quot;,&quot;shutter_speed&quot;:&quot;0&quot;,&quot;title&quot;:&quot;&quot;}" data-image-title="Tekken Tag T2 gameplay 3" data-image-description="" data-medium-file="https://xombitgames.com/files/2012/05/Tekken-Tag-T2-gamaplay-400x225.jpg" data-large-file="https://xombitgames.com/files/2012/05/Tekken-Tag-T2-gamaplay-700x393.jpg" />
        </dt></dl><dl class='gallery-item'>
        <dt class='gallery-icon landscape'>
            <img width="700" height="393" src="https://xombitgames.com/files/2012/05/Tekken-Tag-T2-gameplay-2-700x393.jpg" class="attachment-large size-large" alt="Tekken Tag T2 gameplay 2" srcset="https://xombitgames.com/files/2012/05/Tekken-Tag-T2-gameplay-2-700x393.jpg 700w, https://xombitgames.com/files/2012/05/Tekken-Tag-T2-gameplay-2-400x225.jpg 400w, https://xombitgames.com/files/2012/05/Tekken-Tag-T2-gameplay-2-220x123.jpg 220w, https://xombitgames.com/files/2012/05/Tekken-Tag-T2-gameplay-2.jpg 1280w" sizes="(max-width: 700px) 100vw, 700px" data-attachment-id="11303" data-orig-file="https://xombitgames.com/files/2012/05/Tekken-Tag-T2-gameplay-2.jpg" data-orig-size="1280,720" data-comments-opened="1" data-image-meta="{&quot;aperture&quot;:&quot;0&quot;,&quot;credit&quot;:&quot;&quot;,&quot;camera&quot;:&quot;&quot;,&quot;caption&quot;:&quot;&quot;,&quot;created_timestamp&quot;:&quot;0&quot;,&quot;copyright&quot;:&quot;&quot;,&quot;focal_length&quot;:&quot;0&quot;,&quot;iso&quot;:&quot;0&quot;,&quot;shutter_speed&quot;:&quot;0&quot;,&quot;title&quot;:&quot;&quot;}" data-image-title="Tekken Tag T2 gameplay 2" data-image-description="" data-medium-file="https://xombitgames.com/files/2012/05/Tekken-Tag-T2-gameplay-2-400x225.jpg" data-large-file="https://xombitgames.com/files/2012/05/Tekken-Tag-T2-gameplay-2-700x393.jpg" />
        </dt></dl><dl class='gallery-item'>
        <dt class='gallery-icon landscape'>
            <img width="700" height="393" src="https://xombitgames.com/files/2012/05/Tekken-Tag-T2-gameplay-700x393.jpg" class="attachment-large size-large" alt="Tekken Tag T2 gameplay 1" srcset="https://xombitgames.com/files/2012/05/Tekken-Tag-T2-gameplay-700x393.jpg 700w, https://xombitgames.com/files/2012/05/Tekken-Tag-T2-gameplay-400x225.jpg 400w, https://xombitgames.com/files/2012/05/Tekken-Tag-T2-gameplay-220x123.jpg 220w, https://xombitgames.com/files/2012/05/Tekken-Tag-T2-gameplay.jpg 1280w" sizes="(max-width: 700px) 100vw, 700px" data-attachment-id="11304" data-orig-file="https://xombitgames.com/files/2012/05/Tekken-Tag-T2-gameplay.jpg" data-orig-size="1280,720" data-comments-opened="1" data-image-meta="{&quot;aperture&quot;:&quot;0&quot;,&quot;credit&quot;:&quot;&quot;,&quot;camera&quot;:&quot;&quot;,&quot;caption&quot;:&quot;&quot;,&quot;created_timestamp&quot;:&quot;0&quot;,&quot;copyright&quot;:&quot;&quot;,&quot;focal_length&quot;:&quot;0&quot;,&quot;iso&quot;:&quot;0&quot;,&quot;shutter_speed&quot;:&quot;0&quot;,&quot;title&quot;:&quot;&quot;}" data-image-title="Tekken Tag T2 gameplay" data-image-description="" data-medium-file="https://xombitgames.com/files/2012/05/Tekken-Tag-T2-gameplay-400x225.jpg" data-large-file="https://xombitgames.com/files/2012/05/Tekken-Tag-T2-gameplay-700x393.jpg" />
        </dt></dl><dl class='gallery-item'>
        <dt class='gallery-icon landscape'>
            <img width="700" height="516" src="https://xombitgames.com/files/2012/05/Tekken-Tag-T2-inicio-700x516.jpg" class="attachment-large size-large" alt="Tekken Tag T2 imagen de portada" srcset="https://xombitgames.com/files/2012/05/Tekken-Tag-T2-inicio-700x516.jpg 700w, https://xombitgames.com/files/2012/05/Tekken-Tag-T2-inicio-400x295.jpg 400w, https://xombitgames.com/files/2012/05/Tekken-Tag-T2-inicio-220x162.jpg 220w" sizes="(max-width: 700px) 100vw, 700px" data-attachment-id="11305" data-orig-file="https://xombitgames.com/files/2012/05/Tekken-Tag-T2-inicio.jpg" data-orig-size="2275,1680" data-comments-opened="1" data-image-meta="{&quot;aperture&quot;:&quot;0&quot;,&quot;credit&quot;:&quot;&quot;,&quot;camera&quot;:&quot;&quot;,&quot;caption&quot;:&quot;&quot;,&quot;created_timestamp&quot;:&quot;0&quot;,&quot;copyright&quot;:&quot;&quot;,&quot;focal_length&quot;:&quot;0&quot;,&quot;iso&quot;:&quot;0&quot;,&quot;shutter_speed&quot;:&quot;0&quot;,&quot;title&quot;:&quot;&quot;}" data-image-title="Tekken Tag T2 inicio" data-image-description="" data-medium-file="https://xombitgames.com/files/2012/05/Tekken-Tag-T2-inicio-400x295.jpg" data-large-file="https://xombitgames.com/files/2012/05/Tekken-Tag-T2-inicio-700x516.jpg" />
        </dt></dl><dl class='gallery-item'>
        <dt class='gallery-icon landscape'>
            <img width="700" height="510" src="https://xombitgames.com/files/2012/05/The-Last-of-Us-boceto-700x510.jpg" class="attachment-large size-large" alt="The Last of Us (b&amp;n)" srcset="https://xombitgames.com/files/2012/05/The-Last-of-Us-boceto-700x510.jpg 700w, https://xombitgames.com/files/2012/05/The-Last-of-Us-boceto-400x291.jpg 400w, https://xombitgames.com/files/2012/05/The-Last-of-Us-boceto-220x160.jpg 220w, https://xombitgames.com/files/2012/05/The-Last-of-Us-boceto.jpg 1280w" sizes="(max-width: 700px) 100vw, 700px" data-attachment-id="11306" data-orig-file="https://xombitgames.com/files/2012/05/The-Last-of-Us-boceto.jpg" data-orig-size="1280,933" data-comments-opened="1" data-image-meta="{&quot;aperture&quot;:&quot;0&quot;,&quot;credit&quot;:&quot;&quot;,&quot;camera&quot;:&quot;&quot;,&quot;caption&quot;:&quot;&quot;,&quot;created_timestamp&quot;:&quot;0&quot;,&quot;copyright&quot;:&quot;&quot;,&quot;focal_length&quot;:&quot;0&quot;,&quot;iso&quot;:&quot;0&quot;,&quot;shutter_speed&quot;:&quot;0&quot;,&quot;title&quot;:&quot;&quot;}" data-image-title="The Last of Us (boceto)" data-image-description="" data-medium-file="https://xombitgames.com/files/2012/05/The-Last-of-Us-boceto-400x291.jpg" data-large-file="https://xombitgames.com/files/2012/05/The-Last-of-Us-boceto-700x510.jpg" />
        </dt></dl><dl class='gallery-item'>
        <dt class='gallery-icon landscape'>
            <img width="700" height="393" src="https://xombitgames.com/files/2012/05/The-Last-of-Us-gameplay-2-700x393.jpg" class="attachment-large size-large" alt="The Last of Us (gameplay 2)" srcset="https://xombitgames.com/files/2012/05/The-Last-of-Us-gameplay-2-700x393.jpg 700w, https://xombitgames.com/files/2012/05/The-Last-of-Us-gameplay-2-400x225.jpg 400w, https://xombitgames.com/files/2012/05/The-Last-of-Us-gameplay-2-220x123.jpg 220w, https://xombitgames.com/files/2012/05/The-Last-of-Us-gameplay-2.jpg 1280w" sizes="(max-width: 700px) 100vw, 700px" data-attachment-id="11307" data-orig-file="https://xombitgames.com/files/2012/05/The-Last-of-Us-gameplay-2.jpg" data-orig-size="1280,720" data-comments-opened="1" data-image-meta="{&quot;aperture&quot;:&quot;0&quot;,&quot;credit&quot;:&quot;&quot;,&quot;camera&quot;:&quot;&quot;,&quot;caption&quot;:&quot;&quot;,&quot;created_timestamp&quot;:&quot;0&quot;,&quot;copyright&quot;:&quot;&quot;,&quot;focal_length&quot;:&quot;0&quot;,&quot;iso&quot;:&quot;0&quot;,&quot;shutter_speed&quot;:&quot;0&quot;,&quot;title&quot;:&quot;&quot;}" data-image-title="The Last of Us (gameplay 2)" data-image-description="" data-medium-file="https://xombitgames.com/files/2012/05/The-Last-of-Us-gameplay-2-400x225.jpg" data-large-file="https://xombitgames.com/files/2012/05/The-Last-of-Us-gameplay-2-700x393.jpg" />
        </dt></dl><br style="clear: both" /><dl class='gallery-item'>
        <dt class='gallery-icon landscape'>
            <img width="700" height="394" src="https://xombitgames.com/files/2012/05/The-Last-of-Us-gameplay-3-700x394.png" class="attachment-large size-large" alt="The Last of Us (gameplay 3)" srcset="https://xombitgames.com/files/2012/05/The-Last-of-Us-gameplay-3-700x394.png 700w, https://xombitgames.com/files/2012/05/The-Last-of-Us-gameplay-3-400x225.png 400w, https://xombitgames.com/files/2012/05/The-Last-of-Us-gameplay-3-220x123.png 220w, https://xombitgames.com/files/2012/05/The-Last-of-Us-gameplay-3.png 710w" sizes="(max-width: 700px) 100vw, 700px" data-attachment-id="11308" data-orig-file="https://xombitgames.com/files/2012/05/The-Last-of-Us-gameplay-3.png" data-orig-size="710,400" data-comments-opened="1" data-image-meta="{&quot;aperture&quot;:&quot;0&quot;,&quot;credit&quot;:&quot;&quot;,&quot;camera&quot;:&quot;&quot;,&quot;caption&quot;:&quot;&quot;,&quot;created_timestamp&quot;:&quot;0&quot;,&quot;copyright&quot;:&quot;&quot;,&quot;focal_length&quot;:&quot;0&quot;,&quot;iso&quot;:&quot;0&quot;,&quot;shutter_speed&quot;:&quot;0&quot;,&quot;title&quot;:&quot;&quot;}" data-image-title="The Last of Us (gameplay 3)" data-image-description="" data-medium-file="https://xombitgames.com/files/2012/05/The-Last-of-Us-gameplay-3-400x225.png" data-large-file="https://xombitgames.com/files/2012/05/The-Last-of-Us-gameplay-3-700x394.png" />
        </dt></dl><dl class='gallery-item'>
        <dt class='gallery-icon landscape'>
            <img width="700" height="393" src="https://xombitgames.com/files/2012/05/The-Last-of-Us-gameplay-700x393.jpg" class="attachment-large size-large" alt="The Last of Us (gameplay 1)" srcset="https://xombitgames.com/files/2012/05/The-Last-of-Us-gameplay-700x393.jpg 700w, https://xombitgames.com/files/2012/05/The-Last-of-Us-gameplay-400x225.jpg 400w, https://xombitgames.com/files/2012/05/The-Last-of-Us-gameplay-220x123.jpg 220w, https://xombitgames.com/files/2012/05/The-Last-of-Us-gameplay.jpg 1280w" sizes="(max-width: 700px) 100vw, 700px" data-attachment-id="11309" data-orig-file="https://xombitgames.com/files/2012/05/The-Last-of-Us-gameplay.jpg" data-orig-size="1280,720" data-comments-opened="1" data-image-meta="{&quot;aperture&quot;:&quot;0&quot;,&quot;credit&quot;:&quot;&quot;,&quot;camera&quot;:&quot;&quot;,&quot;caption&quot;:&quot;&quot;,&quot;created_timestamp&quot;:&quot;0&quot;,&quot;copyright&quot;:&quot;&quot;,&quot;focal_length&quot;:&quot;0&quot;,&quot;iso&quot;:&quot;0&quot;,&quot;shutter_speed&quot;:&quot;0&quot;,&quot;title&quot;:&quot;&quot;}" data-image-title="The Last of Us (gameplay)" data-image-description="" data-medium-file="https://xombitgames.com/files/2012/05/The-Last-of-Us-gameplay-400x225.jpg" data-large-file="https://xombitgames.com/files/2012/05/The-Last-of-Us-gameplay-700x393.jpg" />
        </dt></dl><dl class='gallery-item'>
        <dt class='gallery-icon landscape'>
            <img width="700" height="393" src="https://xombitgames.com/files/2012/05/The-Last-of-Us-paisaje-700x393.png" class="attachment-large size-large" alt="The Last of Us (footage)" srcset="https://xombitgames.com/files/2012/05/The-Last-of-Us-paisaje-700x393.png 700w, https://xombitgames.com/files/2012/05/The-Last-of-Us-paisaje-400x224.png 400w, https://xombitgames.com/files/2012/05/The-Last-of-Us-paisaje-220x123.png 220w, https://xombitgames.com/files/2012/05/The-Last-of-Us-paisaje.png 710w" sizes="(max-width: 700px) 100vw, 700px" data-attachment-id="11310" data-orig-file="https://xombitgames.com/files/2012/05/The-Last-of-Us-paisaje.png" data-orig-size="710,399" data-comments-opened="1" data-image-meta="{&quot;aperture&quot;:&quot;0&quot;,&quot;credit&quot;:&quot;&quot;,&quot;camera&quot;:&quot;&quot;,&quot;caption&quot;:&quot;&quot;,&quot;created_timestamp&quot;:&quot;0&quot;,&quot;copyright&quot;:&quot;&quot;,&quot;focal_length&quot;:&quot;0&quot;,&quot;iso&quot;:&quot;0&quot;,&quot;shutter_speed&quot;:&quot;0&quot;,&quot;title&quot;:&quot;&quot;}" data-image-title="The Last of Us (paisaje)" data-image-description="" data-medium-file="https://xombitgames.com/files/2012/05/The-Last-of-Us-paisaje-400x224.png" data-large-file="https://xombitgames.com/files/2012/05/The-Last-of-Us-paisaje-700x393.png" />
        </dt></dl><dl class='gallery-item'>
        <dt class='gallery-icon landscape'>
            <img width="700" height="437" src="https://xombitgames.com/files/2012/05/The-Last-of-Us-portada-2-700x437.jpg" class="attachment-large size-large" alt="The Last of Us (portada 2)" srcset="https://xombitgames.com/files/2012/05/The-Last-of-Us-portada-2-700x437.jpg 700w, https://xombitgames.com/files/2012/05/The-Last-of-Us-portada-2-400x250.jpg 400w, https://xombitgames.com/files/2012/05/The-Last-of-Us-portada-2-220x137.jpg 220w" sizes="(max-width: 700px) 100vw, 700px" data-attachment-id="11311" data-orig-file="https://xombitgames.com/files/2012/05/The-Last-of-Us-portada-2.jpg" data-orig-size="1920,1200" data-comments-opened="1" data-image-meta="{&quot;aperture&quot;:&quot;0&quot;,&quot;credit&quot;:&quot;&quot;,&quot;camera&quot;:&quot;&quot;,&quot;caption&quot;:&quot;&quot;,&quot;created_timestamp&quot;:&quot;0&quot;,&quot;copyright&quot;:&quot;&quot;,&quot;focal_length&quot;:&quot;0&quot;,&quot;iso&quot;:&quot;0&quot;,&quot;shutter_speed&quot;:&quot;0&quot;,&quot;title&quot;:&quot;&quot;}" data-image-title="The Last of Us (portada 2)" data-image-description="" data-medium-file="https://xombitgames.com/files/2012/05/The-Last-of-Us-portada-2-400x250.jpg" data-large-file="https://xombitgames.com/files/2012/05/The-Last-of-Us-portada-2-700x437.jpg" />
        </dt></dl><dl class='gallery-item'>
        <dt class='gallery-icon landscape'>
            <img width="700" height="437" src="https://xombitgames.com/files/2012/05/The-Last-of-Us-portada-3-700x437.jpg" class="attachment-large size-large" alt="The Last of Us (portada 3)" srcset="https://xombitgames.com/files/2012/05/The-Last-of-Us-portada-3-700x437.jpg 700w, https://xombitgames.com/files/2012/05/The-Last-of-Us-portada-3-400x250.jpg 400w, https://xombitgames.com/files/2012/05/The-Last-of-Us-portada-3-220x137.jpg 220w" sizes="(max-width: 700px) 100vw, 700px" data-attachment-id="11312" data-orig-file="https://xombitgames.com/files/2012/05/The-Last-of-Us-portada-3.jpg" data-orig-size="1920,1200" data-comments-opened="1" data-image-meta="{&quot;aperture&quot;:&quot;0&quot;,&quot;credit&quot;:&quot;&quot;,&quot;camera&quot;:&quot;&quot;,&quot;caption&quot;:&quot;&quot;,&quot;created_timestamp&quot;:&quot;0&quot;,&quot;copyright&quot;:&quot;&quot;,&quot;focal_length&quot;:&quot;0&quot;,&quot;iso&quot;:&quot;0&quot;,&quot;shutter_speed&quot;:&quot;0&quot;,&quot;title&quot;:&quot;&quot;}" data-image-title="The Last of Us (portada 3)" data-image-description="" data-medium-file="https://xombitgames.com/files/2012/05/The-Last-of-Us-portada-3-400x250.jpg" data-large-file="https://xombitgames.com/files/2012/05/The-Last-of-Us-portada-3-700x437.jpg" />
        </dt></dl><dl class='gallery-item'>
        <dt class='gallery-icon landscape'>
            <img width="700" height="406" src="https://xombitgames.com/files/2012/05/The-Last-of-Us-portada-700x406.jpg" class="attachment-large size-large" alt="The Last of Us (portada)" srcset="https://xombitgames.com/files/2012/05/The-Last-of-Us-portada-700x406.jpg 700w, https://xombitgames.com/files/2012/05/The-Last-of-Us-portada-400x232.jpg 400w, https://xombitgames.com/files/2012/05/The-Last-of-Us-portada-220x127.jpg 220w, https://xombitgames.com/files/2012/05/The-Last-of-Us-portada.jpg 1239w" sizes="(max-width: 700px) 100vw, 700px" data-attachment-id="11313" data-orig-file="https://xombitgames.com/files/2012/05/The-Last-of-Us-portada.jpg" data-orig-size="1239,720" data-comments-opened="1" data-image-meta="{&quot;aperture&quot;:&quot;0&quot;,&quot;credit&quot;:&quot;&quot;,&quot;camera&quot;:&quot;&quot;,&quot;caption&quot;:&quot;&quot;,&quot;created_timestamp&quot;:&quot;0&quot;,&quot;copyright&quot;:&quot;&quot;,&quot;focal_length&quot;:&quot;0&quot;,&quot;iso&quot;:&quot;0&quot;,&quot;shutter_speed&quot;:&quot;0&quot;,&quot;title&quot;:&quot;&quot;}" data-image-title="The Last of Us (portada)" data-image-description="" data-medium-file="https://xombitgames.com/files/2012/05/The-Last-of-Us-portada-400x232.jpg" data-large-file="https://xombitgames.com/files/2012/05/The-Last-of-Us-portada-700x406.jpg" />
        </dt></dl><br style="clear: both" />
    </div>