Babel Rising 3D (Android, iPad, PS3, Xbox 360, PC)
¿Quien no ha soñado alguna vez con ser un Dios, ya sea de una religión o de otra cualquiera, tan sólo con el objetivo de destruir una ciudad con tus propias manos? En Babel Rising, nos pondremos en la piel de un Dios que intentará por todos los medios posibles, evitar la construcción de la Torre de Babel por parte de un grupo de seres humanos. White Birds Production es la desarrolladora de este título afincado desde navidades de 2009 en iPhone, y que ahora hace su aparición en el resto de plataformas. En Xombit Games os dimos un adelanto hace poco.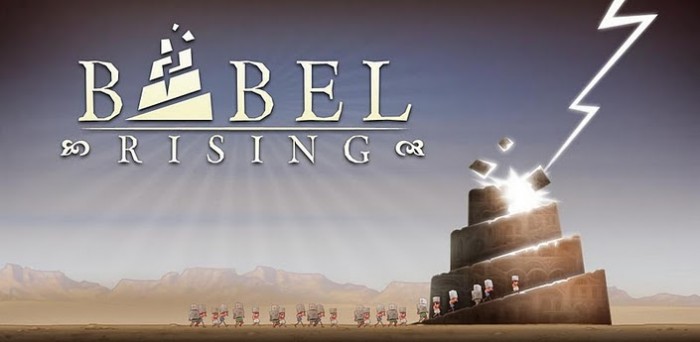 Entre los poderes que podremos utilizar para evitar el levantamiento, están el lanzar rayos a los humanos o la construcción para relentizar un poco el asunto, mandar inundaciones, o provocar terremotos que destruyan el trabajo de varios meses. Pero los humanos somos cabezones un rato y seguiremos en nuestro empeño. El juego se lanzará para iPad y Android el próximo 14 de junio, y su adaptación para PlayStation Network y Xbox Live un día antes, el 13 de junio. Finalmente llegará a los usuarios de compatibles a finales de este mes, rondando el 27. El precio estará en torno a 1 € en móviles y tabletas y 5 € en consolas de sobremesa y PC.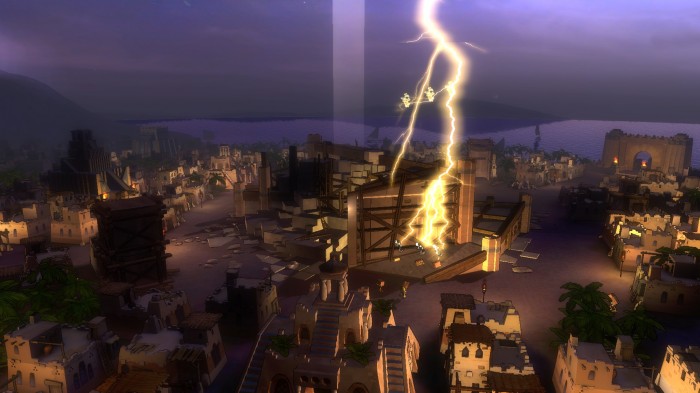 Gravity Rush (PS Vita)
De la mano de Sony Japan Studio, nos llega este título de aventuras y acción, que tiene como protagonista a la joven Kat y a su gato Dusty, un animalito muy especial que podrá conseguir eliminar la gravedad o aumentarla a su gusto según convenga. El estilo visual del juego no es muy novedoso, pero si para quien no haya jugado aún con un Cel-Shading. Una mezcla de movimiento, fluidez y difuminación del entorno muy conseguida, sobre todo para evitar los dientes de sierra de las texturas.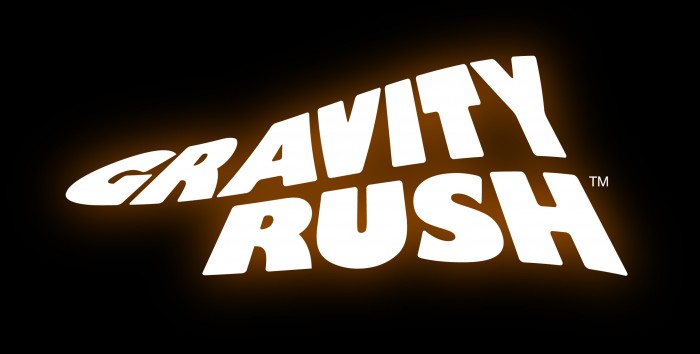 Los controles táctiles de la nueva portátil se harán muy presentes. Cada vez más, las desarrolladoras están consiguiendo utilizar este elemento en el catálogo de PS Vita que tanto debe mejorar y que, con este Gravity Rush, podría conseguir adelantar algunos pasos con respecto a Nintendo 3DS. El título de Sony está en Japón desde febrero y llegará a nuestro territorio esta semana, concrétamente el jueves 14 a un precio alrededor de los 40 €, y en formato físico y digital. Veremos si nos "engatusa" Keiichiro Toyama con su juego después de habernos deleitado con la primera parte de Silent Hill. Si Isaac Newton levantara la cabeza.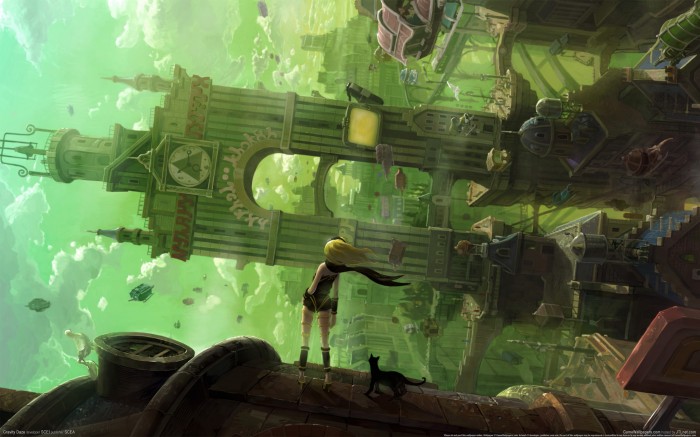 Lollipop Chainsaw (PS3, Xbox 360)
Grasshopper Manufacturer y Warner Brothers nos traen este título de corte hack and slash, en el que Juliet Starling, una joven animadora del instituto acaba de cumplir 18 años. Su misión será, sierra mecánica en mano, acabar con la camada de zombis que le acechan por toda la ciudad y, en especial, el instituto de California en el que "estudia". Juliet comenzará su andadura habiendo decapitado a su novio para evitar que el virus zombi llegara a su cerebro y guardando su cabeza viva.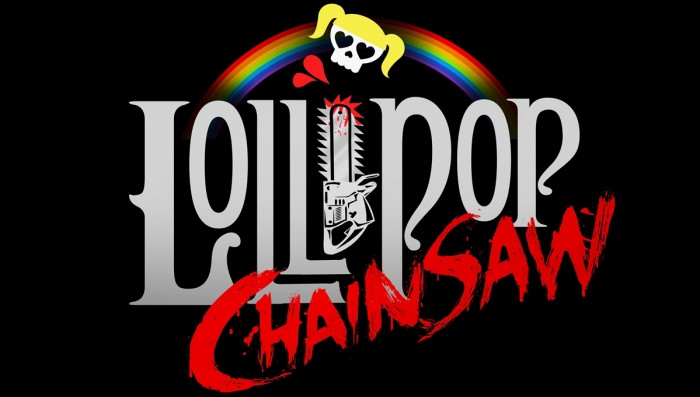 Muy tétrico el inicio del juego, el cual se nos antoja similar a lo visto en No More Heroes. La desarrolladora japonesa nos llevará a un mundo imaginario lleno de zombis hambrientos de cerebro humano el próximo 12, 14 y 15 de junio a Norte América, Japón y Europa, respectivamente. La plataformas invitadas al evento viral son PlayStation 3 y Xbox 360, y el precio que se estima rondará los 60 €.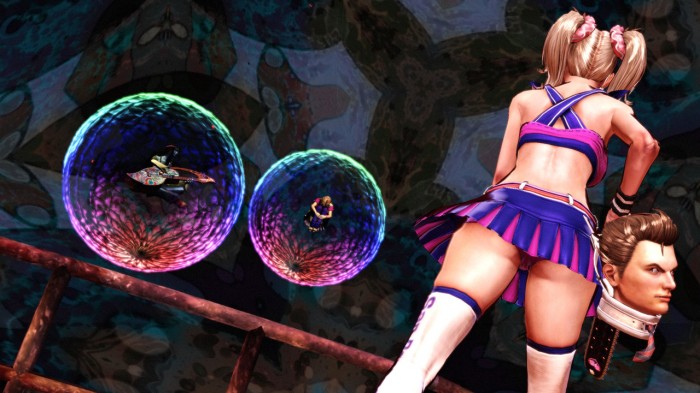 Heroes of Ruin (3DS)
El catálogo de títulos de Nintendo 3DS se amplia a pasos agigantados, y esta semana nos llega Heroes of Ruin, un juego de aventuras protagonizado por cuatro característicos héroes. Según su desarrolladora, n-Space, este juego de rol, acción y mazmorras promete aprovechar todas y cada una de las funciones de Nintendo 3DS. Entre otras ellas, la capacidad para jugar partidas en línea entre consolas de todo el globo, creando nuestro personaje e ir subiendo de nivel a medida que vamos venciendo en batallas individuales por todo el mapa que se nos presenta.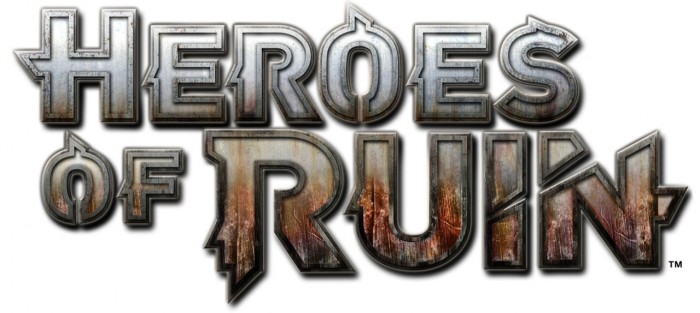 Está dispuesto que el juego salga a la venta el 15 de junio en exclusiva para 3DS y a un precio cercano a los 40 €. Para los que estáis un poco perdidos y no sepáis quiénes son estos de n-Space, son los desarrolladores de todos los Call Of Duty para 3DS que habéis podido disfrutar en la portátil de Nintendo. Ahora han dado el salto a este estilo de juego y, según hemos podido probar en Xombit Games, no se les ha dado nada mal el cambio de género.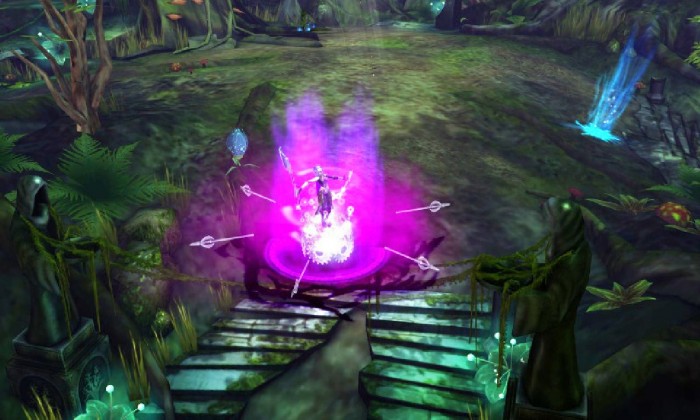 Londres 2012: Videojuego oficial de los JJ.OO (PS3, Xbox 360, PC)
Como cada cuatro años, las Olimpiadas hacen acto de presencia en el mundo del deporte y, queramos o no, en nuestro terreno de los videojuegos, también. Sega nos lleva al mismísimo Londres para vivir en primera persona las Olimpiadas de este año, y nos ofrece unas características de juego nada novedosas. En cierto modo, no tienen por qué hacer innovaciones en estos títulos, sólamente en el apartado gráfico, el cual luce algo por encima de su antecesor en Pekín 2008.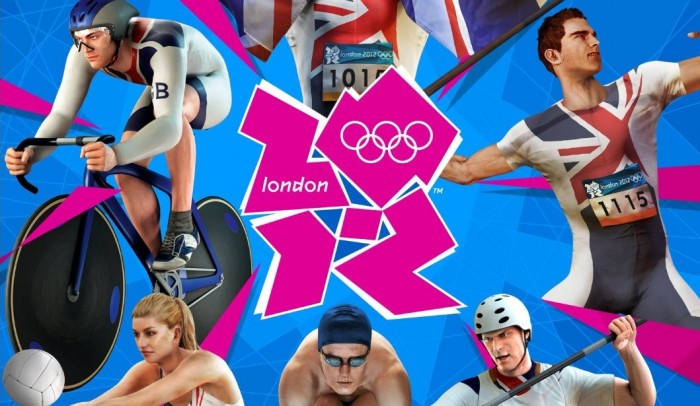 El próximo 15 de junio llegará a nuestra tienda más cercana y entrará de lleno en los catálogos de Xbox 360, PS3 y compatibles al mismo tiempo. Como característica a destacar, tendremos la oportunidad de poder participar en 30 eventos deportivos distintos, con el añadido de las partidas online con otros jugadores de todos el mundo, y una tabla de clasificación a nivel global. El lema del juego es "Ahora es tu momento". así que ya sabes, corre a reservarlo y que no se te escape porque, el ganador es el que cree que puede hacerlo.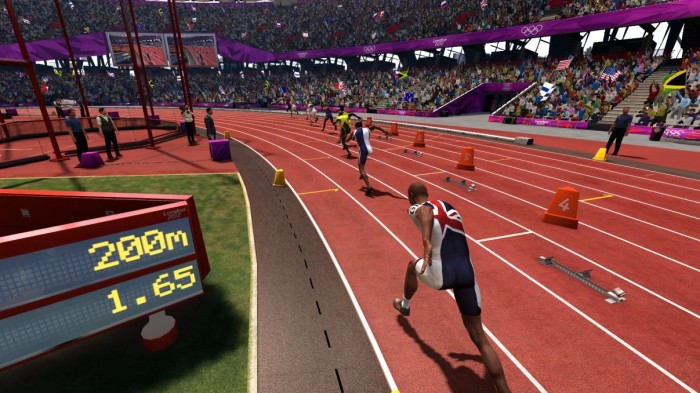 <style type='text/css'>
        #gallery-2 {
            margin: auto;
        }
        #gallery-2 .gallery-item {
            float: left;
            margin-top: 10px;
            text-align: center;
            width: 14%;
        }
        #gallery-2 img {
            border: 2px solid #cfcfcf;
        }
        #gallery-2 .gallery-caption {
            margin-left: 0;
        }
        /* see gallery_shortcode() in wp-includes/media.php */
    </style>
    <div data-carousel-extra='{"blog_id":27,"permalink":"https:\/\/xombitgames.com\/2012\/06\/lanzamientos-destacados-junio-semana4","likes_blog_id":40960699}' id='gallery-2' class='gallery galleryid-12814 gallery-columns-7 gallery-size-large'><dl class='gallery-item'>
        <dt class='gallery-icon landscape'>
            <img width="700" height="393" src="https://xombitgames.com/files/2012/06/Heroes-of-Ruin-1-700x393.jpg" class="attachment-large size-large" alt="Gameplay 1" srcset="https://xombitgames.com/files/2012/06/Heroes-of-Ruin-1-700x393.jpg 700w, https://xombitgames.com/files/2012/06/Heroes-of-Ruin-1-400x225.jpg 400w, https://xombitgames.com/files/2012/06/Heroes-of-Ruin-1-220x123.jpg 220w, https://xombitgames.com/files/2012/06/Heroes-of-Ruin-1.jpg 1280w" sizes="(max-width: 700px) 100vw, 700px" data-attachment-id="12822" data-orig-file="https://xombitgames.com/files/2012/06/Heroes-of-Ruin-1.jpg" data-orig-size="1280,720" data-comments-opened="1" data-image-meta="{&quot;aperture&quot;:&quot;0&quot;,&quot;credit&quot;:&quot;&quot;,&quot;camera&quot;:&quot;&quot;,&quot;caption&quot;:&quot;&quot;,&quot;created_timestamp&quot;:&quot;0&quot;,&quot;copyright&quot;:&quot;&quot;,&quot;focal_length&quot;:&quot;0&quot;,&quot;iso&quot;:&quot;0&quot;,&quot;shutter_speed&quot;:&quot;0&quot;,&quot;title&quot;:&quot;&quot;}" data-image-title="Heroes of Ruin (1)" data-image-description="" data-medium-file="https://xombitgames.com/files/2012/06/Heroes-of-Ruin-1-400x225.jpg" data-large-file="https://xombitgames.com/files/2012/06/Heroes-of-Ruin-1-700x393.jpg" />
        </dt></dl><dl class='gallery-item'>
        <dt class='gallery-icon landscape'>
            <img width="700" height="393" src="https://xombitgames.com/files/2012/06/Heroes-of-Ruin-2-700x393.jpg" class="attachment-large size-large" alt="Gameplay 2" srcset="https://xombitgames.com/files/2012/06/Heroes-of-Ruin-2-700x393.jpg 700w, https://xombitgames.com/files/2012/06/Heroes-of-Ruin-2-400x225.jpg 400w, https://xombitgames.com/files/2012/06/Heroes-of-Ruin-2-220x123.jpg 220w, https://xombitgames.com/files/2012/06/Heroes-of-Ruin-2.jpg 1280w" sizes="(max-width: 700px) 100vw, 700px" data-attachment-id="12823" data-orig-file="https://xombitgames.com/files/2012/06/Heroes-of-Ruin-2.jpg" data-orig-size="1280,720" data-comments-opened="1" data-image-meta="{&quot;aperture&quot;:&quot;0&quot;,&quot;credit&quot;:&quot;&quot;,&quot;camera&quot;:&quot;&quot;,&quot;caption&quot;:&quot;&quot;,&quot;created_timestamp&quot;:&quot;0&quot;,&quot;copyright&quot;:&quot;&quot;,&quot;focal_length&quot;:&quot;0&quot;,&quot;iso&quot;:&quot;0&quot;,&quot;shutter_speed&quot;:&quot;0&quot;,&quot;title&quot;:&quot;&quot;}" data-image-title="Heroes of Ruin (2)" data-image-description="" data-medium-file="https://xombitgames.com/files/2012/06/Heroes-of-Ruin-2-400x225.jpg" data-large-file="https://xombitgames.com/files/2012/06/Heroes-of-Ruin-2-700x393.jpg" />
        </dt></dl><dl class='gallery-item'>
        <dt class='gallery-icon landscape'>
            <img width="700" height="420" src="https://xombitgames.com/files/2012/06/Heroes-of-Ruin-3-700x420.jpg" class="attachment-large size-large" alt="Gameplay 3" srcset="https://xombitgames.com/files/2012/06/Heroes-of-Ruin-3-700x420.jpg 700w, https://xombitgames.com/files/2012/06/Heroes-of-Ruin-3-400x240.jpg 400w, https://xombitgames.com/files/2012/06/Heroes-of-Ruin-3-220x132.jpg 220w, https://xombitgames.com/files/2012/06/Heroes-of-Ruin-3.jpg 1280w" sizes="(max-width: 700px) 100vw, 700px" data-attachment-id="12824" data-orig-file="https://xombitgames.com/files/2012/06/Heroes-of-Ruin-3.jpg" data-orig-size="1280,768" data-comments-opened="1" data-image-meta="{&quot;aperture&quot;:&quot;0&quot;,&quot;credit&quot;:&quot;&quot;,&quot;camera&quot;:&quot;&quot;,&quot;caption&quot;:&quot;&quot;,&quot;created_timestamp&quot;:&quot;0&quot;,&quot;copyright&quot;:&quot;&quot;,&quot;focal_length&quot;:&quot;0&quot;,&quot;iso&quot;:&quot;0&quot;,&quot;shutter_speed&quot;:&quot;0&quot;,&quot;title&quot;:&quot;&quot;}" data-image-title="Heroes of Ruin (3)" data-image-description="" data-medium-file="https://xombitgames.com/files/2012/06/Heroes-of-Ruin-3-400x240.jpg" data-large-file="https://xombitgames.com/files/2012/06/Heroes-of-Ruin-3-700x420.jpg" />
        </dt></dl><dl class='gallery-item'>
        <dt class='gallery-icon landscape'>
            <img width="700" height="420" src="https://xombitgames.com/files/2012/06/Heroes-of-Ruin-4-700x420.jpg" class="attachment-large size-large" alt="Gameplay 4" srcset="https://xombitgames.com/files/2012/06/Heroes-of-Ruin-4-700x420.jpg 700w, https://xombitgames.com/files/2012/06/Heroes-of-Ruin-4-400x240.jpg 400w, https://xombitgames.com/files/2012/06/Heroes-of-Ruin-4-220x132.jpg 220w, https://xombitgames.com/files/2012/06/Heroes-of-Ruin-4.jpg 1280w" sizes="(max-width: 700px) 100vw, 700px" data-attachment-id="12825" data-orig-file="https://xombitgames.com/files/2012/06/Heroes-of-Ruin-4.jpg" data-orig-size="1280,768" data-comments-opened="1" data-image-meta="{&quot;aperture&quot;:&quot;0&quot;,&quot;credit&quot;:&quot;&quot;,&quot;camera&quot;:&quot;&quot;,&quot;caption&quot;:&quot;&quot;,&quot;created_timestamp&quot;:&quot;0&quot;,&quot;copyright&quot;:&quot;&quot;,&quot;focal_length&quot;:&quot;0&quot;,&quot;iso&quot;:&quot;0&quot;,&quot;shutter_speed&quot;:&quot;0&quot;,&quot;title&quot;:&quot;&quot;}" data-image-title="Heroes of Ruin (4)" data-image-description="" data-medium-file="https://xombitgames.com/files/2012/06/Heroes-of-Ruin-4-400x240.jpg" data-large-file="https://xombitgames.com/files/2012/06/Heroes-of-Ruin-4-700x420.jpg" />
        </dt></dl><dl class='gallery-item'>
        <dt class='gallery-icon landscape'>
            <img width="700" height="420" src="https://xombitgames.com/files/2012/06/Heroes-of-Ruin-5-700x420.jpg" class="attachment-large size-large" alt="Gameplay 5" srcset="https://xombitgames.com/files/2012/06/Heroes-of-Ruin-5-700x420.jpg 700w, https://xombitgames.com/files/2012/06/Heroes-of-Ruin-5-400x240.jpg 400w, https://xombitgames.com/files/2012/06/Heroes-of-Ruin-5-220x132.jpg 220w" sizes="(max-width: 700px) 100vw, 700px" data-attachment-id="12826" data-orig-file="https://xombitgames.com/files/2012/06/Heroes-of-Ruin-5.jpg" data-orig-size="1920,1152" data-comments-opened="1" data-image-meta="{&quot;aperture&quot;:&quot;0&quot;,&quot;credit&quot;:&quot;&quot;,&quot;camera&quot;:&quot;Nintendo 3DS&quot;,&quot;caption&quot;:&quot;&quot;,&quot;created_timestamp&quot;:&quot;1294277031&quot;,&quot;copyright&quot;:&quot;&quot;,&quot;focal_length&quot;:&quot;0&quot;,&quot;iso&quot;:&quot;0&quot;,&quot;shutter_speed&quot;:&quot;0&quot;,&quot;title&quot;:&quot;&quot;}" data-image-title="Heroes of Ruin (5)" data-image-description="" data-medium-file="https://xombitgames.com/files/2012/06/Heroes-of-Ruin-5-400x240.jpg" data-large-file="https://xombitgames.com/files/2012/06/Heroes-of-Ruin-5-700x420.jpg" />
        </dt></dl><dl class='gallery-item'>
        <dt class='gallery-icon landscape'>
            <img width="700" height="313" src="https://xombitgames.com/files/2012/06/Heroes-of-Ruin-portada-700x313.jpg" class="attachment-large size-large" alt="Imagen de inicio" srcset="https://xombitgames.com/files/2012/06/Heroes-of-Ruin-portada-700x313.jpg 700w, https://xombitgames.com/files/2012/06/Heroes-of-Ruin-portada-400x179.jpg 400w, https://xombitgames.com/files/2012/06/Heroes-of-Ruin-portada-220x98.jpg 220w, https://xombitgames.com/files/2012/06/Heroes-of-Ruin-portada.jpg 1280w" sizes="(max-width: 700px) 100vw, 700px" data-attachment-id="12827" data-orig-file="https://xombitgames.com/files/2012/06/Heroes-of-Ruin-portada.jpg" data-orig-size="1280,574" data-comments-opened="1" data-image-meta="{&quot;aperture&quot;:&quot;0&quot;,&quot;credit&quot;:&quot;&quot;,&quot;camera&quot;:&quot;&quot;,&quot;caption&quot;:&quot;&quot;,&quot;created_timestamp&quot;:&quot;0&quot;,&quot;copyright&quot;:&quot;&quot;,&quot;focal_length&quot;:&quot;0&quot;,&quot;iso&quot;:&quot;0&quot;,&quot;shutter_speed&quot;:&quot;0&quot;,&quot;title&quot;:&quot;&quot;}" data-image-title="Heroes of Ruin (portada)" data-image-description="" data-medium-file="https://xombitgames.com/files/2012/06/Heroes-of-Ruin-portada-400x179.jpg" data-large-file="https://xombitgames.com/files/2012/06/Heroes-of-Ruin-portada-700x313.jpg" />
        </dt></dl><dl class='gallery-item'>
        <dt class='gallery-icon landscape'>
            <img width="700" height="437" src="https://xombitgames.com/files/2012/06/Gravity-Rush-1-700x437.jpg" class="attachment-large size-large" alt="Gameplay 3" srcset="https://xombitgames.com/files/2012/06/Gravity-Rush-1-700x437.jpg 700w, https://xombitgames.com/files/2012/06/Gravity-Rush-1-400x250.jpg 400w, https://xombitgames.com/files/2012/06/Gravity-Rush-1-220x137.jpg 220w" sizes="(max-width: 700px) 100vw, 700px" data-attachment-id="12828" data-orig-file="https://xombitgames.com/files/2012/06/Gravity-Rush-1.jpg" data-orig-size="2560,1600" data-comments-opened="1" data-image-meta="{&quot;aperture&quot;:&quot;0&quot;,&quot;credit&quot;:&quot;&quot;,&quot;camera&quot;:&quot;&quot;,&quot;caption&quot;:&quot;&quot;,&quot;created_timestamp&quot;:&quot;0&quot;,&quot;copyright&quot;:&quot;&quot;,&quot;focal_length&quot;:&quot;0&quot;,&quot;iso&quot;:&quot;0&quot;,&quot;shutter_speed&quot;:&quot;0&quot;,&quot;title&quot;:&quot;&quot;}" data-image-title="Gravity Rush (1)" data-image-description="" data-medium-file="https://xombitgames.com/files/2012/06/Gravity-Rush-1-400x250.jpg" data-large-file="https://xombitgames.com/files/2012/06/Gravity-Rush-1-700x437.jpg" />
        </dt></dl><br style="clear: both" /><dl class='gallery-item'>
        <dt class='gallery-icon landscape'>
            <img width="700" height="396" src="https://xombitgames.com/files/2012/06/Gravity-Rush-2-700x396.jpg" class="attachment-large size-large" alt="Gameplay 2" srcset="https://xombitgames.com/files/2012/06/Gravity-Rush-2-700x396.jpg 700w, https://xombitgames.com/files/2012/06/Gravity-Rush-2-400x226.jpg 400w, https://xombitgames.com/files/2012/06/Gravity-Rush-2-220x124.jpg 220w, https://xombitgames.com/files/2012/06/Gravity-Rush-2.jpg 1280w" sizes="(max-width: 700px) 100vw, 700px" data-attachment-id="12829" data-orig-file="https://xombitgames.com/files/2012/06/Gravity-Rush-2.jpg" data-orig-size="1280,725" data-comments-opened="1" data-image-meta="{&quot;aperture&quot;:&quot;0&quot;,&quot;credit&quot;:&quot;&quot;,&quot;camera&quot;:&quot;&quot;,&quot;caption&quot;:&quot;&quot;,&quot;created_timestamp&quot;:&quot;0&quot;,&quot;copyright&quot;:&quot;&quot;,&quot;focal_length&quot;:&quot;0&quot;,&quot;iso&quot;:&quot;0&quot;,&quot;shutter_speed&quot;:&quot;0&quot;,&quot;title&quot;:&quot;&quot;}" data-image-title="Gravity Rush (2)" data-image-description="" data-medium-file="https://xombitgames.com/files/2012/06/Gravity-Rush-2-400x226.jpg" data-large-file="https://xombitgames.com/files/2012/06/Gravity-Rush-2-700x396.jpg" />
        </dt></dl><dl class='gallery-item'>
        <dt class='gallery-icon landscape'>
            <img width="700" height="393" src="https://xombitgames.com/files/2012/06/Gravity-Rush-3-700x393.jpg" class="attachment-large size-large" alt="Gameplay 1" srcset="https://xombitgames.com/files/2012/06/Gravity-Rush-3-700x393.jpg 700w, https://xombitgames.com/files/2012/06/Gravity-Rush-3-400x225.jpg 400w, https://xombitgames.com/files/2012/06/Gravity-Rush-3-220x123.jpg 220w" sizes="(max-width: 700px) 100vw, 700px" data-attachment-id="12830" data-orig-file="https://xombitgames.com/files/2012/06/Gravity-Rush-3.jpg" data-orig-size="1920,1080" data-comments-opened="1" data-image-meta="{&quot;aperture&quot;:&quot;0&quot;,&quot;credit&quot;:&quot;&quot;,&quot;camera&quot;:&quot;&quot;,&quot;caption&quot;:&quot;&quot;,&quot;created_timestamp&quot;:&quot;0&quot;,&quot;copyright&quot;:&quot;&quot;,&quot;focal_length&quot;:&quot;0&quot;,&quot;iso&quot;:&quot;0&quot;,&quot;shutter_speed&quot;:&quot;0&quot;,&quot;title&quot;:&quot;&quot;}" data-image-title="Gravity Rush (3)" data-image-description="" data-medium-file="https://xombitgames.com/files/2012/06/Gravity-Rush-3-400x225.jpg" data-large-file="https://xombitgames.com/files/2012/06/Gravity-Rush-3-700x393.jpg" />
        </dt></dl><dl class='gallery-item'>
        <dt class='gallery-icon landscape'>
            <img width="700" height="386" src="https://xombitgames.com/files/2012/06/Gravity-Rush-4-700x386.jpg" class="attachment-large size-large" alt="Lucha a muerte" srcset="https://xombitgames.com/files/2012/06/Gravity-Rush-4-700x386.jpg 700w, https://xombitgames.com/files/2012/06/Gravity-Rush-4-400x221.jpg 400w, https://xombitgames.com/files/2012/06/Gravity-Rush-4-220x121.jpg 220w, https://xombitgames.com/files/2012/06/Gravity-Rush-4.jpg 1234w" sizes="(max-width: 700px) 100vw, 700px" data-attachment-id="12831" data-orig-file="https://xombitgames.com/files/2012/06/Gravity-Rush-4.jpg" data-orig-size="1234,682" data-comments-opened="1" data-image-meta="{&quot;aperture&quot;:&quot;0&quot;,&quot;credit&quot;:&quot;&quot;,&quot;camera&quot;:&quot;&quot;,&quot;caption&quot;:&quot;&quot;,&quot;created_timestamp&quot;:&quot;0&quot;,&quot;copyright&quot;:&quot;&quot;,&quot;focal_length&quot;:&quot;0&quot;,&quot;iso&quot;:&quot;0&quot;,&quot;shutter_speed&quot;:&quot;0&quot;,&quot;title&quot;:&quot;&quot;}" data-image-title="Gravity Rush (4)" data-image-description="" data-medium-file="https://xombitgames.com/files/2012/06/Gravity-Rush-4-400x221.jpg" data-large-file="https://xombitgames.com/files/2012/06/Gravity-Rush-4-700x386.jpg" />
        </dt></dl><dl class='gallery-item'>
        <dt class='gallery-icon landscape'>
            <img width="700" height="437" src="https://xombitgames.com/files/2012/06/Gravity-Rush-5-700x437.jpg" class="attachment-large size-large" alt="Kat y Dusty" srcset="https://xombitgames.com/files/2012/06/Gravity-Rush-5-700x437.jpg 700w, https://xombitgames.com/files/2012/06/Gravity-Rush-5-400x250.jpg 400w, https://xombitgames.com/files/2012/06/Gravity-Rush-5-220x137.jpg 220w" sizes="(max-width: 700px) 100vw, 700px" data-attachment-id="12832" data-orig-file="https://xombitgames.com/files/2012/06/Gravity-Rush-5.jpg" data-orig-size="1920,1200" data-comments-opened="1" data-image-meta="{&quot;aperture&quot;:&quot;0&quot;,&quot;credit&quot;:&quot;&quot;,&quot;camera&quot;:&quot;&quot;,&quot;caption&quot;:&quot;&quot;,&quot;created_timestamp&quot;:&quot;0&quot;,&quot;copyright&quot;:&quot;&quot;,&quot;focal_length&quot;:&quot;0&quot;,&quot;iso&quot;:&quot;0&quot;,&quot;shutter_speed&quot;:&quot;0&quot;,&quot;title&quot;:&quot;&quot;}" data-image-title="Gravity Rush (5)" data-image-description="" data-medium-file="https://xombitgames.com/files/2012/06/Gravity-Rush-5-400x250.jpg" data-large-file="https://xombitgames.com/files/2012/06/Gravity-Rush-5-700x437.jpg" />
        </dt></dl><dl class='gallery-item'>
        <dt class='gallery-icon landscape'>
            <img width="700" height="354" src="https://xombitgames.com/files/2012/06/Gravity-Rush-portada-700x354.jpg" class="attachment-large size-large" alt="Imagen de inicio" srcset="https://xombitgames.com/files/2012/06/Gravity-Rush-portada-700x354.jpg 700w, https://xombitgames.com/files/2012/06/Gravity-Rush-portada-400x202.jpg 400w, https://xombitgames.com/files/2012/06/Gravity-Rush-portada-220x111.jpg 220w" sizes="(max-width: 700px) 100vw, 700px" data-attachment-id="12833" data-orig-file="https://xombitgames.com/files/2012/06/Gravity-Rush-portada.jpg" data-orig-size="2234,1132" data-comments-opened="1" data-image-meta="{&quot;aperture&quot;:&quot;0&quot;,&quot;credit&quot;:&quot;&quot;,&quot;camera&quot;:&quot;&quot;,&quot;caption&quot;:&quot;&quot;,&quot;created_timestamp&quot;:&quot;0&quot;,&quot;copyright&quot;:&quot;&quot;,&quot;focal_length&quot;:&quot;0&quot;,&quot;iso&quot;:&quot;0&quot;,&quot;shutter_speed&quot;:&quot;0&quot;,&quot;title&quot;:&quot;&quot;}" data-image-title="Gravity Rush (portada)" data-image-description="" data-medium-file="https://xombitgames.com/files/2012/06/Gravity-Rush-portada-400x202.jpg" data-large-file="https://xombitgames.com/files/2012/06/Gravity-Rush-portada-700x354.jpg" />
        </dt></dl><dl class='gallery-item'>
        <dt class='gallery-icon landscape'>
            <img width="700" height="393" src="https://xombitgames.com/files/2012/06/Babel-Rising-360-meteoritos-700x393.jpg" class="attachment-large size-large" alt="Armageddon" srcset="https://xombitgames.com/files/2012/06/Babel-Rising-360-meteoritos-700x393.jpg 700w, https://xombitgames.com/files/2012/06/Babel-Rising-360-meteoritos-400x225.jpg 400w, https://xombitgames.com/files/2012/06/Babel-Rising-360-meteoritos-220x123.jpg 220w, https://xombitgames.com/files/2012/06/Babel-Rising-360-meteoritos.jpg 1280w" sizes="(max-width: 700px) 100vw, 700px" data-attachment-id="12834" data-orig-file="https://xombitgames.com/files/2012/06/Babel-Rising-360-meteoritos.jpg" data-orig-size="1280,720" data-comments-opened="1" data-image-meta="{&quot;aperture&quot;:&quot;0&quot;,&quot;credit&quot;:&quot;&quot;,&quot;camera&quot;:&quot;&quot;,&quot;caption&quot;:&quot;&quot;,&quot;created_timestamp&quot;:&quot;0&quot;,&quot;copyright&quot;:&quot;&quot;,&quot;focal_length&quot;:&quot;0&quot;,&quot;iso&quot;:&quot;0&quot;,&quot;shutter_speed&quot;:&quot;0&quot;,&quot;title&quot;:&quot;&quot;}" data-image-title="Babel Rising (360 meteoritos)" data-image-description="" data-medium-file="https://xombitgames.com/files/2012/06/Babel-Rising-360-meteoritos-400x225.jpg" data-large-file="https://xombitgames.com/files/2012/06/Babel-Rising-360-meteoritos-700x393.jpg" />
        </dt></dl><dl class='gallery-item'>
        <dt class='gallery-icon landscape'>
            <img width="700" height="514" src="https://xombitgames.com/files/2012/06/Babel-Rising-Android-iPhone-2.jpg" class="attachment-large size-large" alt="Gameplay en móviles 2" srcset="https://xombitgames.com/files/2012/06/Babel-Rising-Android-iPhone-2.jpg 700w, https://xombitgames.com/files/2012/06/Babel-Rising-Android-iPhone-2-400x293.jpg 400w, https://xombitgames.com/files/2012/06/Babel-Rising-Android-iPhone-2-220x161.jpg 220w" sizes="(max-width: 700px) 100vw, 700px" data-attachment-id="12835" data-orig-file="https://xombitgames.com/files/2012/06/Babel-Rising-Android-iPhone-2.jpg" data-orig-size="700,514" data-comments-opened="1" data-image-meta="{&quot;aperture&quot;:&quot;0&quot;,&quot;credit&quot;:&quot;&quot;,&quot;camera&quot;:&quot;&quot;,&quot;caption&quot;:&quot;&quot;,&quot;created_timestamp&quot;:&quot;0&quot;,&quot;copyright&quot;:&quot;&quot;,&quot;focal_length&quot;:&quot;0&quot;,&quot;iso&quot;:&quot;0&quot;,&quot;shutter_speed&quot;:&quot;0&quot;,&quot;title&quot;:&quot;&quot;}" data-image-title="Babel Rising (Android, iPhone) 2" data-image-description="" data-medium-file="https://xombitgames.com/files/2012/06/Babel-Rising-Android-iPhone-2-400x293.jpg" data-large-file="https://xombitgames.com/files/2012/06/Babel-Rising-Android-iPhone-2.jpg" />
        </dt></dl><br style="clear: both" /><dl class='gallery-item'>
        <dt class='gallery-icon landscape'>
            <img width="700" height="517" src="https://xombitgames.com/files/2012/06/Babel-Rising-Android-iPhone.jpg" class="attachment-large size-large" alt="Gameplay en móviles" srcset="https://xombitgames.com/files/2012/06/Babel-Rising-Android-iPhone.jpg 700w, https://xombitgames.com/files/2012/06/Babel-Rising-Android-iPhone-400x295.jpg 400w, https://xombitgames.com/files/2012/06/Babel-Rising-Android-iPhone-220x162.jpg 220w" sizes="(max-width: 700px) 100vw, 700px" data-attachment-id="12836" data-orig-file="https://xombitgames.com/files/2012/06/Babel-Rising-Android-iPhone.jpg" data-orig-size="700,517" data-comments-opened="1" data-image-meta="{&quot;aperture&quot;:&quot;0&quot;,&quot;credit&quot;:&quot;&quot;,&quot;camera&quot;:&quot;&quot;,&quot;caption&quot;:&quot;&quot;,&quot;created_timestamp&quot;:&quot;0&quot;,&quot;copyright&quot;:&quot;&quot;,&quot;focal_length&quot;:&quot;0&quot;,&quot;iso&quot;:&quot;0&quot;,&quot;shutter_speed&quot;:&quot;0&quot;,&quot;title&quot;:&quot;&quot;}" data-image-title="Babel Rising (Android, iPhone)" data-image-description="" data-medium-file="https://xombitgames.com/files/2012/06/Babel-Rising-Android-iPhone-400x295.jpg" data-large-file="https://xombitgames.com/files/2012/06/Babel-Rising-Android-iPhone.jpg" />
        </dt></dl><dl class='gallery-item'>
        <dt class='gallery-icon landscape'>
            <img width="700" height="342" src="https://xombitgames.com/files/2012/06/Babel-Rising-portada-700x342.jpg" class="attachment-large size-large" alt="Imagen de inicio" srcset="https://xombitgames.com/files/2012/06/Babel-Rising-portada-700x342.jpg 700w, https://xombitgames.com/files/2012/06/Babel-Rising-portada-400x195.jpg 400w, https://xombitgames.com/files/2012/06/Babel-Rising-portada-220x107.jpg 220w, https://xombitgames.com/files/2012/06/Babel-Rising-portada.jpg 705w" sizes="(max-width: 700px) 100vw, 700px" data-attachment-id="12837" data-orig-file="https://xombitgames.com/files/2012/06/Babel-Rising-portada.jpg" data-orig-size="705,345" data-comments-opened="1" data-image-meta="{&quot;aperture&quot;:&quot;0&quot;,&quot;credit&quot;:&quot;&quot;,&quot;camera&quot;:&quot;&quot;,&quot;caption&quot;:&quot;&quot;,&quot;created_timestamp&quot;:&quot;0&quot;,&quot;copyright&quot;:&quot;&quot;,&quot;focal_length&quot;:&quot;0&quot;,&quot;iso&quot;:&quot;0&quot;,&quot;shutter_speed&quot;:&quot;0&quot;,&quot;title&quot;:&quot;&quot;}" data-image-title="Babel Rising (portada)" data-image-description="" data-medium-file="https://xombitgames.com/files/2012/06/Babel-Rising-portada-400x195.jpg" data-large-file="https://xombitgames.com/files/2012/06/Babel-Rising-portada-700x342.jpg" />
        </dt></dl><dl class='gallery-item'>
        <dt class='gallery-icon landscape'>
            <img width="700" height="359" src="https://xombitgames.com/files/2012/06/Babel-Rising-PS3-inundación-700x359.jpg" class="attachment-large size-large" alt="Maremoto" srcset="https://xombitgames.com/files/2012/06/Babel-Rising-PS3-inundación-700x359.jpg 700w, https://xombitgames.com/files/2012/06/Babel-Rising-PS3-inundación-400x205.jpg 400w, https://xombitgames.com/files/2012/06/Babel-Rising-PS3-inundación-220x112.jpg 220w, https://xombitgames.com/files/2012/06/Babel-Rising-PS3-inundación.jpg 1212w" sizes="(max-width: 700px) 100vw, 700px" data-attachment-id="12838" data-orig-file="https://xombitgames.com/files/2012/06/Babel-Rising-PS3-inundación.jpg" data-orig-size="1212,622" data-comments-opened="1" data-image-meta="{&quot;aperture&quot;:&quot;0&quot;,&quot;credit&quot;:&quot;&quot;,&quot;camera&quot;:&quot;&quot;,&quot;caption&quot;:&quot;&quot;,&quot;created_timestamp&quot;:&quot;0&quot;,&quot;copyright&quot;:&quot;&quot;,&quot;focal_length&quot;:&quot;0&quot;,&quot;iso&quot;:&quot;0&quot;,&quot;shutter_speed&quot;:&quot;0&quot;,&quot;title&quot;:&quot;&quot;}" data-image-title="Babel Rising (PS3 inundación)" data-image-description="" data-medium-file="https://xombitgames.com/files/2012/06/Babel-Rising-PS3-inundación-400x205.jpg" data-large-file="https://xombitgames.com/files/2012/06/Babel-Rising-PS3-inundación-700x359.jpg" />
        </dt></dl><dl class='gallery-item'>
        <dt class='gallery-icon landscape'>
            <img width="700" height="393" src="https://xombitgames.com/files/2012/06/Babel-Rising-PS3-rayo-700x393.jpg" class="attachment-large size-large" alt="Rayo destructivo" srcset="https://xombitgames.com/files/2012/06/Babel-Rising-PS3-rayo-700x393.jpg 700w, https://xombitgames.com/files/2012/06/Babel-Rising-PS3-rayo-400x225.jpg 400w, https://xombitgames.com/files/2012/06/Babel-Rising-PS3-rayo-220x123.jpg 220w" sizes="(max-width: 700px) 100vw, 700px" data-attachment-id="12839" data-orig-file="https://xombitgames.com/files/2012/06/Babel-Rising-PS3-rayo.jpg" data-orig-size="2048,1152" data-comments-opened="1" data-image-meta="{&quot;aperture&quot;:&quot;0&quot;,&quot;credit&quot;:&quot;&quot;,&quot;camera&quot;:&quot;&quot;,&quot;caption&quot;:&quot;&quot;,&quot;created_timestamp&quot;:&quot;0&quot;,&quot;copyright&quot;:&quot;&quot;,&quot;focal_length&quot;:&quot;0&quot;,&quot;iso&quot;:&quot;0&quot;,&quot;shutter_speed&quot;:&quot;0&quot;,&quot;title&quot;:&quot;&quot;}" data-image-title="Babel Rising (PS3 rayo)" data-image-description="" data-medium-file="https://xombitgames.com/files/2012/06/Babel-Rising-PS3-rayo-400x225.jpg" data-large-file="https://xombitgames.com/files/2012/06/Babel-Rising-PS3-rayo-700x393.jpg" />
        </dt></dl><dl class='gallery-item'>
        <dt class='gallery-icon landscape'>
            <img width="700" height="393" src="https://xombitgames.com/files/2012/06/Babel-Rising-Torre-de-Babel-700x393.jpg" class="attachment-large size-large" alt="Torre de Babel" srcset="https://xombitgames.com/files/2012/06/Babel-Rising-Torre-de-Babel-700x393.jpg 700w, https://xombitgames.com/files/2012/06/Babel-Rising-Torre-de-Babel-400x225.jpg 400w, https://xombitgames.com/files/2012/06/Babel-Rising-Torre-de-Babel-220x123.jpg 220w" sizes="(max-width: 700px) 100vw, 700px" data-attachment-id="12840" data-orig-file="https://xombitgames.com/files/2012/06/Babel-Rising-Torre-de-Babel.jpg" data-orig-size="1920,1080" data-comments-opened="1" data-image-meta="{&quot;aperture&quot;:&quot;0&quot;,&quot;credit&quot;:&quot;&quot;,&quot;camera&quot;:&quot;&quot;,&quot;caption&quot;:&quot;&quot;,&quot;created_timestamp&quot;:&quot;0&quot;,&quot;copyright&quot;:&quot;&quot;,&quot;focal_length&quot;:&quot;0&quot;,&quot;iso&quot;:&quot;0&quot;,&quot;shutter_speed&quot;:&quot;0&quot;,&quot;title&quot;:&quot;&quot;}" data-image-title="Babel Rising (Torre de Babel)" data-image-description="" data-medium-file="https://xombitgames.com/files/2012/06/Babel-Rising-Torre-de-Babel-400x225.jpg" data-large-file="https://xombitgames.com/files/2012/06/Babel-Rising-Torre-de-Babel-700x393.jpg" />
        </dt></dl><dl class='gallery-item'>
        <dt class='gallery-icon landscape'>
            <img width="700" height="393" src="https://xombitgames.com/files/2012/06/JJOO-Londres-2012-atletismo-700x393.jpg" class="attachment-large size-large" alt="Carrera 400m" srcset="https://xombitgames.com/files/2012/06/JJOO-Londres-2012-atletismo-700x393.jpg 700w, https://xombitgames.com/files/2012/06/JJOO-Londres-2012-atletismo-400x224.jpg 400w, https://xombitgames.com/files/2012/06/JJOO-Londres-2012-atletismo-220x123.jpg 220w, https://xombitgames.com/files/2012/06/JJOO-Londres-2012-atletismo.jpg 1207w" sizes="(max-width: 700px) 100vw, 700px" data-attachment-id="12841" data-orig-file="https://xombitgames.com/files/2012/06/JJOO-Londres-2012-atletismo.jpg" data-orig-size="1207,678" data-comments-opened="1" data-image-meta="{&quot;aperture&quot;:&quot;0&quot;,&quot;credit&quot;:&quot;&quot;,&quot;camera&quot;:&quot;&quot;,&quot;caption&quot;:&quot;&quot;,&quot;created_timestamp&quot;:&quot;0&quot;,&quot;copyright&quot;:&quot;&quot;,&quot;focal_length&quot;:&quot;0&quot;,&quot;iso&quot;:&quot;0&quot;,&quot;shutter_speed&quot;:&quot;0&quot;,&quot;title&quot;:&quot;&quot;}" data-image-title="JJOO Londres 2012 (atletismo)" data-image-description="" data-medium-file="https://xombitgames.com/files/2012/06/JJOO-Londres-2012-atletismo-400x224.jpg" data-large-file="https://xombitgames.com/files/2012/06/JJOO-Londres-2012-atletismo-700x393.jpg" />
        </dt></dl><dl class='gallery-item'>
        <dt class='gallery-icon landscape'>
            <img width="700" height="380" src="https://xombitgames.com/files/2012/06/JJOO-Londres-2012-ciclo-indoor-700x380.jpg" class="attachment-large size-large" alt="Pabellón ciclo indoor" srcset="https://xombitgames.com/files/2012/06/JJOO-Londres-2012-ciclo-indoor-700x380.jpg 700w, https://xombitgames.com/files/2012/06/JJOO-Londres-2012-ciclo-indoor-400x217.jpg 400w, https://xombitgames.com/files/2012/06/JJOO-Londres-2012-ciclo-indoor-220x119.jpg 220w, https://xombitgames.com/files/2012/06/JJOO-Londres-2012-ciclo-indoor.jpg 1558w" sizes="(max-width: 700px) 100vw, 700px" data-attachment-id="12842" data-orig-file="https://xombitgames.com/files/2012/06/JJOO-Londres-2012-ciclo-indoor.jpg" data-orig-size="1558,846" data-comments-opened="1" data-image-meta="{&quot;aperture&quot;:&quot;0&quot;,&quot;credit&quot;:&quot;&quot;,&quot;camera&quot;:&quot;&quot;,&quot;caption&quot;:&quot;&quot;,&quot;created_timestamp&quot;:&quot;0&quot;,&quot;copyright&quot;:&quot;&quot;,&quot;focal_length&quot;:&quot;0&quot;,&quot;iso&quot;:&quot;0&quot;,&quot;shutter_speed&quot;:&quot;0&quot;,&quot;title&quot;:&quot;&quot;}" data-image-title="JJOO Londres 2012 (ciclo indoor)" data-image-description="" data-medium-file="https://xombitgames.com/files/2012/06/JJOO-Londres-2012-ciclo-indoor-400x217.jpg" data-large-file="https://xombitgames.com/files/2012/06/JJOO-Londres-2012-ciclo-indoor-700x380.jpg" />
        </dt></dl><br style="clear: both" /><dl class='gallery-item'>
        <dt class='gallery-icon landscape'>
            <img width="700" height="394" src="https://xombitgames.com/files/2012/06/JJOO-Londres-2012-gimnasia-700x394.jpg" class="attachment-large size-large" alt="Pabellón de gimnasia" srcset="https://xombitgames.com/files/2012/06/JJOO-Londres-2012-gimnasia-700x394.jpg 700w, https://xombitgames.com/files/2012/06/JJOO-Londres-2012-gimnasia-400x225.jpg 400w, https://xombitgames.com/files/2012/06/JJOO-Londres-2012-gimnasia-220x123.jpg 220w, https://xombitgames.com/files/2012/06/JJOO-Londres-2012-gimnasia.jpg 1000w" sizes="(max-width: 700px) 100vw, 700px" data-attachment-id="12843" data-orig-file="https://xombitgames.com/files/2012/06/JJOO-Londres-2012-gimnasia.jpg" data-orig-size="1000,563" data-comments-opened="1" data-image-meta="{&quot;aperture&quot;:&quot;0&quot;,&quot;credit&quot;:&quot;&quot;,&quot;camera&quot;:&quot;&quot;,&quot;caption&quot;:&quot;&quot;,&quot;created_timestamp&quot;:&quot;0&quot;,&quot;copyright&quot;:&quot;&quot;,&quot;focal_length&quot;:&quot;0&quot;,&quot;iso&quot;:&quot;0&quot;,&quot;shutter_speed&quot;:&quot;0&quot;,&quot;title&quot;:&quot;&quot;}" data-image-title="JJOO Londres 2012 (gimnasia)" data-image-description="" data-medium-file="https://xombitgames.com/files/2012/06/JJOO-Londres-2012-gimnasia-400x225.jpg" data-large-file="https://xombitgames.com/files/2012/06/JJOO-Londres-2012-gimnasia-700x394.jpg" />
        </dt></dl><dl class='gallery-item'>
        <dt class='gallery-icon landscape'>
            <img width="700" height="382" src="https://xombitgames.com/files/2012/06/JJOO-Londres-2012-natación-2-700x382.jpg" class="attachment-large size-large" alt="Carrera de natación" srcset="https://xombitgames.com/files/2012/06/JJOO-Londres-2012-natación-2-700x382.jpg 700w, https://xombitgames.com/files/2012/06/JJOO-Londres-2012-natación-2-400x218.jpg 400w, https://xombitgames.com/files/2012/06/JJOO-Londres-2012-natación-2-220x120.jpg 220w, https://xombitgames.com/files/2012/06/JJOO-Londres-2012-natación-2.jpg 1500w" sizes="(max-width: 700px) 100vw, 700px" data-attachment-id="12844" data-orig-file="https://xombitgames.com/files/2012/06/JJOO-Londres-2012-natación-2.jpg" data-orig-size="1500,819" data-comments-opened="1" data-image-meta="{&quot;aperture&quot;:&quot;0&quot;,&quot;credit&quot;:&quot;&quot;,&quot;camera&quot;:&quot;&quot;,&quot;caption&quot;:&quot;&quot;,&quot;created_timestamp&quot;:&quot;0&quot;,&quot;copyright&quot;:&quot;&quot;,&quot;focal_length&quot;:&quot;0&quot;,&quot;iso&quot;:&quot;0&quot;,&quot;shutter_speed&quot;:&quot;0&quot;,&quot;title&quot;:&quot;&quot;}" data-image-title="JJOO Londres 2012 (natación 2)" data-image-description="" data-medium-file="https://xombitgames.com/files/2012/06/JJOO-Londres-2012-natación-2-400x218.jpg" data-large-file="https://xombitgames.com/files/2012/06/JJOO-Londres-2012-natación-2-700x382.jpg" />
        </dt></dl><dl class='gallery-item'>
        <dt class='gallery-icon landscape'>
            <img width="700" height="393" src="https://xombitgames.com/files/2012/06/JJOO-Londres-2012-natación-700x393.jpg" class="attachment-large size-large" alt="Campeón en natación" srcset="https://xombitgames.com/files/2012/06/JJOO-Londres-2012-natación-700x393.jpg 700w, https://xombitgames.com/files/2012/06/JJOO-Londres-2012-natación-400x225.jpg 400w, https://xombitgames.com/files/2012/06/JJOO-Londres-2012-natación-220x123.jpg 220w, https://xombitgames.com/files/2012/06/JJOO-Londres-2012-natación.jpg 1280w" sizes="(max-width: 700px) 100vw, 700px" data-attachment-id="12845" data-orig-file="https://xombitgames.com/files/2012/06/JJOO-Londres-2012-natación.jpg" data-orig-size="1280,720" data-comments-opened="1" data-image-meta="{&quot;aperture&quot;:&quot;0&quot;,&quot;credit&quot;:&quot;&quot;,&quot;camera&quot;:&quot;&quot;,&quot;caption&quot;:&quot;&quot;,&quot;created_timestamp&quot;:&quot;0&quot;,&quot;copyright&quot;:&quot;&quot;,&quot;focal_length&quot;:&quot;0&quot;,&quot;iso&quot;:&quot;0&quot;,&quot;shutter_speed&quot;:&quot;0&quot;,&quot;title&quot;:&quot;&quot;}" data-image-title="JJOO Londres 2012 (natación)" data-image-description="" data-medium-file="https://xombitgames.com/files/2012/06/JJOO-Londres-2012-natación-400x225.jpg" data-large-file="https://xombitgames.com/files/2012/06/JJOO-Londres-2012-natación-700x393.jpg" />
        </dt></dl><dl class='gallery-item'>
        <dt class='gallery-icon landscape'>
            <img width="700" height="406" src="https://xombitgames.com/files/2012/06/JJOO-Londres-2012-portada-700x406.jpg" class="attachment-large size-large" alt="Imagen de inicio" srcset="https://xombitgames.com/files/2012/06/JJOO-Londres-2012-portada-700x406.jpg 700w, https://xombitgames.com/files/2012/06/JJOO-Londres-2012-portada-400x232.jpg 400w, https://xombitgames.com/files/2012/06/JJOO-Londres-2012-portada-220x127.jpg 220w, https://xombitgames.com/files/2012/06/JJOO-Londres-2012-portada.jpg 1059w" sizes="(max-width: 700px) 100vw, 700px" data-attachment-id="12846" data-orig-file="https://xombitgames.com/files/2012/06/JJOO-Londres-2012-portada.jpg" data-orig-size="1059,615" data-comments-opened="1" data-image-meta="{&quot;aperture&quot;:&quot;0&quot;,&quot;credit&quot;:&quot;&quot;,&quot;camera&quot;:&quot;&quot;,&quot;caption&quot;:&quot;&quot;,&quot;created_timestamp&quot;:&quot;0&quot;,&quot;copyright&quot;:&quot;&quot;,&quot;focal_length&quot;:&quot;0&quot;,&quot;iso&quot;:&quot;0&quot;,&quot;shutter_speed&quot;:&quot;0&quot;,&quot;title&quot;:&quot;&quot;}" data-image-title="JJOO Londres 2012 (portada)" data-image-description="" data-medium-file="https://xombitgames.com/files/2012/06/JJOO-Londres-2012-portada-400x232.jpg" data-large-file="https://xombitgames.com/files/2012/06/JJOO-Londres-2012-portada-700x406.jpg" />
        </dt></dl><dl class='gallery-item'>
        <dt class='gallery-icon landscape'>
            <img width="700" height="393" src="https://xombitgames.com/files/2012/06/JJOO-Londres-2012-tiro-700x393.jpg" class="attachment-large size-large" alt="Campo de tiro" srcset="https://xombitgames.com/files/2012/06/JJOO-Londres-2012-tiro-700x393.jpg 700w, https://xombitgames.com/files/2012/06/JJOO-Londres-2012-tiro-400x225.jpg 400w, https://xombitgames.com/files/2012/06/JJOO-Londres-2012-tiro-220x123.jpg 220w, https://xombitgames.com/files/2012/06/JJOO-Londres-2012-tiro.jpg 1200w" sizes="(max-width: 700px) 100vw, 700px" data-attachment-id="12847" data-orig-file="https://xombitgames.com/files/2012/06/JJOO-Londres-2012-tiro.jpg" data-orig-size="1200,675" data-comments-opened="1" data-image-meta="{&quot;aperture&quot;:&quot;0&quot;,&quot;credit&quot;:&quot;&quot;,&quot;camera&quot;:&quot;&quot;,&quot;caption&quot;:&quot;&quot;,&quot;created_timestamp&quot;:&quot;0&quot;,&quot;copyright&quot;:&quot;&quot;,&quot;focal_length&quot;:&quot;0&quot;,&quot;iso&quot;:&quot;0&quot;,&quot;shutter_speed&quot;:&quot;0&quot;,&quot;title&quot;:&quot;&quot;}" data-image-title="JJOO Londres 2012 (tiro)" data-image-description="" data-medium-file="https://xombitgames.com/files/2012/06/JJOO-Londres-2012-tiro-400x225.jpg" data-large-file="https://xombitgames.com/files/2012/06/JJOO-Londres-2012-tiro-700x393.jpg" />
        </dt></dl><dl class='gallery-item'>
        <dt class='gallery-icon landscape'>
            <img width="700" height="393" src="https://xombitgames.com/files/2012/06/Lollipop-Chainsaw-1-700x393.jpg" class="attachment-large size-large" alt="Pirueta mortal" srcset="https://xombitgames.com/files/2012/06/Lollipop-Chainsaw-1-700x393.jpg 700w, https://xombitgames.com/files/2012/06/Lollipop-Chainsaw-1-400x225.jpg 400w, https://xombitgames.com/files/2012/06/Lollipop-Chainsaw-1-220x123.jpg 220w, https://xombitgames.com/files/2012/06/Lollipop-Chainsaw-1.jpg 1280w" sizes="(max-width: 700px) 100vw, 700px" data-attachment-id="12848" data-orig-file="https://xombitgames.com/files/2012/06/Lollipop-Chainsaw-1.jpg" data-orig-size="1280,720" data-comments-opened="1" data-image-meta="{&quot;aperture&quot;:&quot;0&quot;,&quot;credit&quot;:&quot;&quot;,&quot;camera&quot;:&quot;&quot;,&quot;caption&quot;:&quot;&quot;,&quot;created_timestamp&quot;:&quot;0&quot;,&quot;copyright&quot;:&quot;&quot;,&quot;focal_length&quot;:&quot;0&quot;,&quot;iso&quot;:&quot;0&quot;,&quot;shutter_speed&quot;:&quot;0&quot;,&quot;title&quot;:&quot;&quot;}" data-image-title="Lollipop Chainsaw (1)" data-image-description="" data-medium-file="https://xombitgames.com/files/2012/06/Lollipop-Chainsaw-1-400x225.jpg" data-large-file="https://xombitgames.com/files/2012/06/Lollipop-Chainsaw-1-700x393.jpg" />
        </dt></dl><dl class='gallery-item'>
        <dt class='gallery-icon landscape'>
            <img width="700" height="390" src="https://xombitgames.com/files/2012/06/Lollipop-Chainsaw-2-700x390.jpg" class="attachment-large size-large" alt="En el suelo" srcset="https://xombitgames.com/files/2012/06/Lollipop-Chainsaw-2-700x390.jpg 700w, https://xombitgames.com/files/2012/06/Lollipop-Chainsaw-2-400x223.jpg 400w, https://xombitgames.com/files/2012/06/Lollipop-Chainsaw-2-220x122.jpg 220w, https://xombitgames.com/files/2012/06/Lollipop-Chainsaw-2.jpg 1253w" sizes="(max-width: 700px) 100vw, 700px" data-attachment-id="12849" data-orig-file="https://xombitgames.com/files/2012/06/Lollipop-Chainsaw-2.jpg" data-orig-size="1253,699" data-comments-opened="1" data-image-meta="{&quot;aperture&quot;:&quot;0&quot;,&quot;credit&quot;:&quot;&quot;,&quot;camera&quot;:&quot;&quot;,&quot;caption&quot;:&quot;&quot;,&quot;created_timestamp&quot;:&quot;0&quot;,&quot;copyright&quot;:&quot;&quot;,&quot;focal_length&quot;:&quot;0&quot;,&quot;iso&quot;:&quot;0&quot;,&quot;shutter_speed&quot;:&quot;0&quot;,&quot;title&quot;:&quot;&quot;}" data-image-title="Lollipop Chainsaw (2)" data-image-description="" data-medium-file="https://xombitgames.com/files/2012/06/Lollipop-Chainsaw-2-400x223.jpg" data-large-file="https://xombitgames.com/files/2012/06/Lollipop-Chainsaw-2-700x390.jpg" />
        </dt></dl><br style="clear: both" /><dl class='gallery-item'>
        <dt class='gallery-icon landscape'>
            <img width="700" height="393" src="https://xombitgames.com/files/2012/06/Lollipop-Chainsaw-3-700x393.jpg" class="attachment-large size-large" alt="Juliet y su novio" srcset="https://xombitgames.com/files/2012/06/Lollipop-Chainsaw-3-700x393.jpg 700w, https://xombitgames.com/files/2012/06/Lollipop-Chainsaw-3-400x225.jpg 400w, https://xombitgames.com/files/2012/06/Lollipop-Chainsaw-3-220x123.jpg 220w, https://xombitgames.com/files/2012/06/Lollipop-Chainsaw-3.jpg 1280w" sizes="(max-width: 700px) 100vw, 700px" data-attachment-id="12850" data-orig-file="https://xombitgames.com/files/2012/06/Lollipop-Chainsaw-3.jpg" data-orig-size="1280,720" data-comments-opened="1" data-image-meta="{&quot;aperture&quot;:&quot;0&quot;,&quot;credit&quot;:&quot;&quot;,&quot;camera&quot;:&quot;&quot;,&quot;caption&quot;:&quot;&quot;,&quot;created_timestamp&quot;:&quot;0&quot;,&quot;copyright&quot;:&quot;&quot;,&quot;focal_length&quot;:&quot;0&quot;,&quot;iso&quot;:&quot;0&quot;,&quot;shutter_speed&quot;:&quot;0&quot;,&quot;title&quot;:&quot;&quot;}" data-image-title="Lollipop Chainsaw (3)" data-image-description="" data-medium-file="https://xombitgames.com/files/2012/06/Lollipop-Chainsaw-3-400x225.jpg" data-large-file="https://xombitgames.com/files/2012/06/Lollipop-Chainsaw-3-700x393.jpg" />
        </dt></dl><dl class='gallery-item'>
        <dt class='gallery-icon landscape'>
            <img width="700" height="393" src="https://xombitgames.com/files/2012/06/Lollipop-Chainsaw-4-700x393.jpg" class="attachment-large size-large" alt="Matanza" srcset="https://xombitgames.com/files/2012/06/Lollipop-Chainsaw-4-700x393.jpg 700w, https://xombitgames.com/files/2012/06/Lollipop-Chainsaw-4-400x225.jpg 400w, https://xombitgames.com/files/2012/06/Lollipop-Chainsaw-4-220x123.jpg 220w, https://xombitgames.com/files/2012/06/Lollipop-Chainsaw-4.jpg 1280w" sizes="(max-width: 700px) 100vw, 700px" data-attachment-id="12851" data-orig-file="https://xombitgames.com/files/2012/06/Lollipop-Chainsaw-4.jpg" data-orig-size="1280,720" data-comments-opened="1" data-image-meta="{&quot;aperture&quot;:&quot;0&quot;,&quot;credit&quot;:&quot;&quot;,&quot;camera&quot;:&quot;&quot;,&quot;caption&quot;:&quot;&quot;,&quot;created_timestamp&quot;:&quot;0&quot;,&quot;copyright&quot;:&quot;&quot;,&quot;focal_length&quot;:&quot;0&quot;,&quot;iso&quot;:&quot;0&quot;,&quot;shutter_speed&quot;:&quot;0&quot;,&quot;title&quot;:&quot;&quot;}" data-image-title="Lollipop Chainsaw (4)" data-image-description="" data-medium-file="https://xombitgames.com/files/2012/06/Lollipop-Chainsaw-4-400x225.jpg" data-large-file="https://xombitgames.com/files/2012/06/Lollipop-Chainsaw-4-700x393.jpg" />
        </dt></dl><dl class='gallery-item'>
        <dt class='gallery-icon landscape'>
            <img width="700" height="397" src="https://xombitgames.com/files/2012/06/Lollipop-Chainsaw-portada-700x397.jpg" class="attachment-large size-large" alt="Imagen de inicio" srcset="https://xombitgames.com/files/2012/06/Lollipop-Chainsaw-portada-700x397.jpg 700w, https://xombitgames.com/files/2012/06/Lollipop-Chainsaw-portada-400x227.jpg 400w, https://xombitgames.com/files/2012/06/Lollipop-Chainsaw-portada-220x124.jpg 220w, https://xombitgames.com/files/2012/06/Lollipop-Chainsaw-portada.jpg 1199w" sizes="(max-width: 700px) 100vw, 700px" data-attachment-id="12852" data-orig-file="https://xombitgames.com/files/2012/06/Lollipop-Chainsaw-portada.jpg" data-orig-size="1199,681" data-comments-opened="1" data-image-meta="{&quot;aperture&quot;:&quot;0&quot;,&quot;credit&quot;:&quot;&quot;,&quot;camera&quot;:&quot;&quot;,&quot;caption&quot;:&quot;&quot;,&quot;created_timestamp&quot;:&quot;0&quot;,&quot;copyright&quot;:&quot;&quot;,&quot;focal_length&quot;:&quot;0&quot;,&quot;iso&quot;:&quot;0&quot;,&quot;shutter_speed&quot;:&quot;0&quot;,&quot;title&quot;:&quot;&quot;}" data-image-title="Lollipop Chainsaw (portada)" data-image-description="" data-medium-file="https://xombitgames.com/files/2012/06/Lollipop-Chainsaw-portada-400x227.jpg" data-large-file="https://xombitgames.com/files/2012/06/Lollipop-Chainsaw-portada-700x397.jpg" />
        </dt></dl><dl class='gallery-item'>
        <dt class='gallery-icon landscape'>
            <img width="700" height="393" src="https://xombitgames.com/files/2012/06/Lollipop-Chainsaw-rubia-afro-700x393.jpg" class="attachment-large size-large" alt="Rubia a lo afro" srcset="https://xombitgames.com/files/2012/06/Lollipop-Chainsaw-rubia-afro-700x393.jpg 700w, https://xombitgames.com/files/2012/06/Lollipop-Chainsaw-rubia-afro-400x225.jpg 400w, https://xombitgames.com/files/2012/06/Lollipop-Chainsaw-rubia-afro-220x123.jpg 220w, https://xombitgames.com/files/2012/06/Lollipop-Chainsaw-rubia-afro.jpg 1280w" sizes="(max-width: 700px) 100vw, 700px" data-attachment-id="12853" data-orig-file="https://xombitgames.com/files/2012/06/Lollipop-Chainsaw-rubia-afro.jpg" data-orig-size="1280,720" data-comments-opened="1" data-image-meta="{&quot;aperture&quot;:&quot;0&quot;,&quot;credit&quot;:&quot;&quot;,&quot;camera&quot;:&quot;&quot;,&quot;caption&quot;:&quot;&quot;,&quot;created_timestamp&quot;:&quot;0&quot;,&quot;copyright&quot;:&quot;&quot;,&quot;focal_length&quot;:&quot;0&quot;,&quot;iso&quot;:&quot;0&quot;,&quot;shutter_speed&quot;:&quot;0&quot;,&quot;title&quot;:&quot;&quot;}" data-image-title="Lollipop Chainsaw (rubia afro)" data-image-description="" data-medium-file="https://xombitgames.com/files/2012/06/Lollipop-Chainsaw-rubia-afro-400x225.jpg" data-large-file="https://xombitgames.com/files/2012/06/Lollipop-Chainsaw-rubia-afro-700x393.jpg" />
        </dt></dl><dl class='gallery-item'>
        <dt class='gallery-icon landscape'>
            <img width="700" height="527" src="https://xombitgames.com/files/2012/06/Imagen-destacada3-700x527.jpg" class="attachment-large size-large" alt="Imagen destacada" srcset="https://xombitgames.com/files/2012/06/Imagen-destacada3-700x527.jpg 700w, https://xombitgames.com/files/2012/06/Imagen-destacada3-400x301.jpg 400w, https://xombitgames.com/files/2012/06/Imagen-destacada3-220x165.jpg 220w, https://xombitgames.com/files/2012/06/Imagen-destacada3.jpg 913w" sizes="(max-width: 700px) 100vw, 700px" data-attachment-id="12854" data-orig-file="https://xombitgames.com/files/2012/06/Imagen-destacada3.jpg" data-orig-size="913,688" data-comments-opened="1" data-image-meta="{&quot;aperture&quot;:&quot;0&quot;,&quot;credit&quot;:&quot;&quot;,&quot;camera&quot;:&quot;&quot;,&quot;caption&quot;:&quot;&quot;,&quot;created_timestamp&quot;:&quot;0&quot;,&quot;copyright&quot;:&quot;&quot;,&quot;focal_length&quot;:&quot;0&quot;,&quot;iso&quot;:&quot;0&quot;,&quot;shutter_speed&quot;:&quot;0&quot;,&quot;title&quot;:&quot;&quot;}" data-image-title="Imagen destacada" data-image-description="" data-medium-file="https://xombitgames.com/files/2012/06/Imagen-destacada3-400x301.jpg" data-large-file="https://xombitgames.com/files/2012/06/Imagen-destacada3-700x527.jpg" />
        </dt></dl>
        <br style='clear: both' />
    </div>