Theatrhythm: Final Fantasy (3DS)
Para todos los seguidores de la saga; no esperéis un juego al estilo de toda la franquicia, sino todo lo contrario. Este es un título de corte musical, en el que aparecerá una buena diversidad de personajes con estilo caricaturesco, y cuya jugabilidad se puede dividir en tres zonas; campo, mazmorra y batalla, en las superaremos diferentes pruebas. Como era de esperar, la banda sonora y las músicas de las que se nutre el juego, son parte de todos los títulos de Final Fantasy que se han ido sucediendo en el tiempo.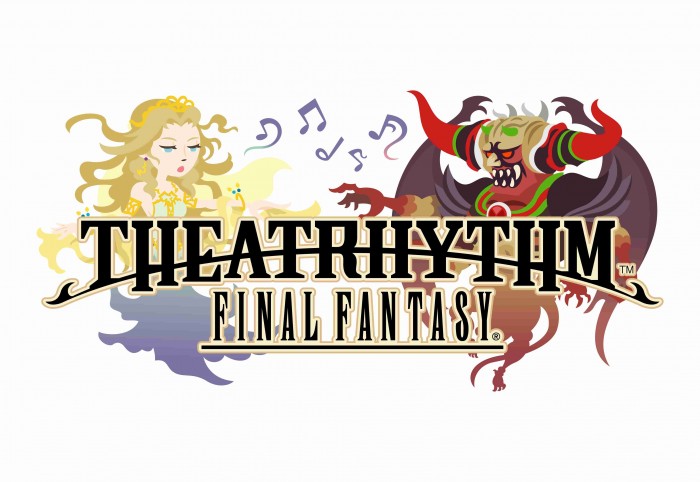 Con este impronunciable nombre, Square Enix ha querido introducir su franquicia en la consola 3D de Nintendo. Este juego musical saldrá a la venta para todo el público que le plazca comprarlo, el día 6 de julio a un precio no superior a 40 €. Un desembolso exagerado, teniendo en cuenta el poco público al que va dirigido esta clase de material. Veremos si un juego así aviva las ventas de la portátil o las deja tal y como están.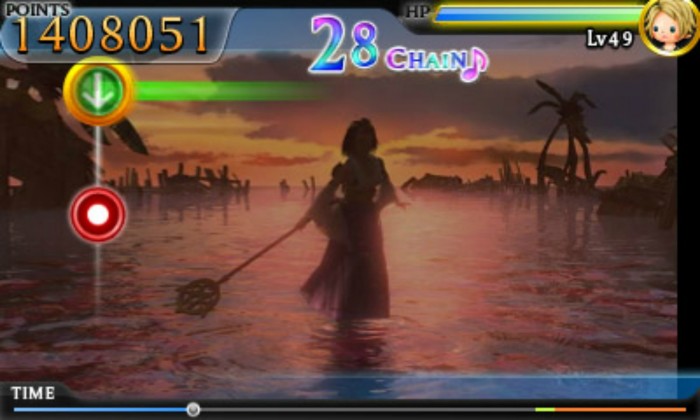 Bellator: MMA Onslaught (Xbox 360)
Kung Fu Factory y 345 Games nos traen esta semana un juego de lucha relacionado con los campeonatos de Bellator. Esta disciplina de lucha libre es una nueva modalidad dentro de las exhibiciones hechas juego como MMA Uncensored. El juego constará con una buena cantidad de personajes reales pertenecientes a estas competiciones, además de unos gráficos apabullantes a la altura de los últimos títulos de lucha o boxeo como Fight Night Champion.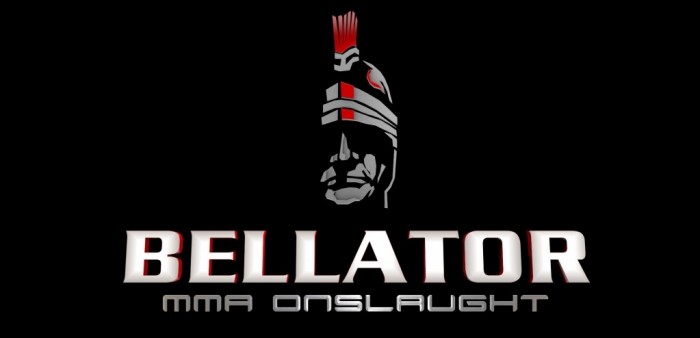 El juego saldrá a la venta el miércoles 4 de julio en la plataforma en línea de Xbox 360, Xbox Live Arcade a un precio estimado de 30 €. Está previsto para que en las próximas semanas se lance, igualmente, para PlayStation Network, pero aún no tenemos constancia de una fecha concreta. Esperemos que esté a la altura de los grandes juegos de campeonatos de lucha y pueda hacernos perder cantidad de horas en el sofá de casa durante este verano.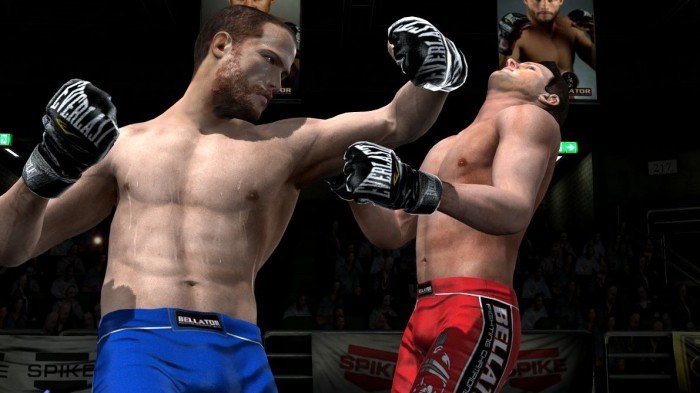 Spelunky (Xbox 360)
Los desarrolladores Mossmouth llegan con esta versión ya aterrizada en PC hace tres años. En este juego de plataformas y aventuras, no todo es lo que parece. Y esto es dado a que los escenarios son generados de forma aleatoria, esto garantiza que las partidas no sean nunca iguales entre sí. Nos encontraremos sorpresas cada vez que iniciemos una nueva aventura. El famoso diseñador Derek Yu es el autor de ambas versiones, y en esta última a puesto mucho más empeño, mostrando un lavado de cara digno de los tiempos que corren.

Este próximo 4 de julio lo tendremos disponible en Xbox Live Arcade a un precio no superior a 10 €, en el que nuestra principal misión será excavar lo más hondo posible para encontrar la mayoría de los tesoros que nos aguardan en las profundidades de estas inesperadas pantallas. Es un juego al estilo de algunos que hemos jugado los más antiguos del lugar en nuestras 8 y 16 bits cuando éramos pequeños. ¡Qué tiempos con la clon de Nintendo!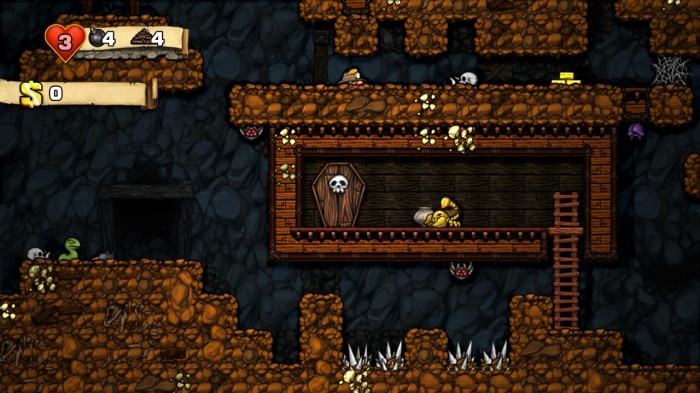 The Secret World (PC)
De los creadores de Age of Conan, llega este MMORPG de inquietante historia dentro del género, ya que una trama que mezcla terror, al más puro estilo The Ring, leyendas urbanas y folclore. En The Secret World tendremos que hacer frente tanto a criaturas de pesadilla habituales de los videojuegos como zombies o vampiros, como a otras propias de la mitología. Nuestro objetivo será ir acumulando el botín que dejen las criaturas muertas en el suelo.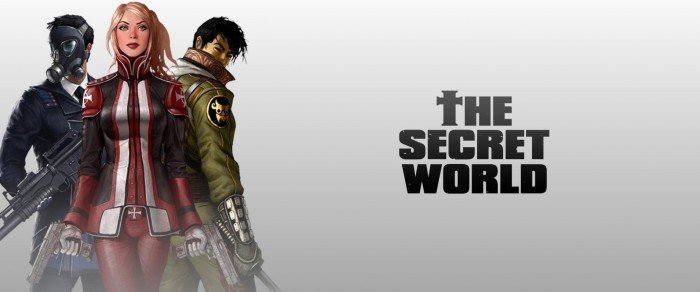 La evolución de los personajes irá incrementando su valor para enfrentarse a monstruos más grandes y terroríficos, o reduciéndose y, en consecuencia, no pudiendo avanzar a zonas más tenebrosas del mapa. El juego debió haber estado disponible desde 2010 pero, como sabéís, EA y Funcom se han visto forzados a varios retrasos. Pero por fin lo tendremos aquí el próximo 5 de julio para PC y más tarde para Xbox 360, sin fecha confirmada. El precio estará rondando los 45-50 €.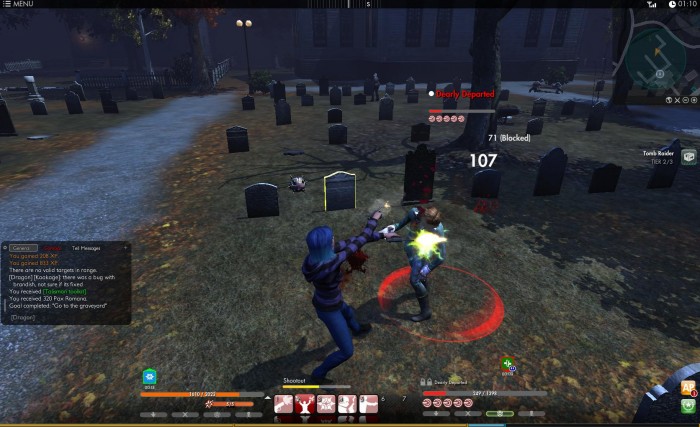 Beat the Beat: Rhythm Paradise (Wii)
Hace casi un año se puso a la venta en Japón y en febrero hizo lo propio en territorio americano. Este 6 de julio se nos presenta en Europa la versión de Beat the Beat ya aterrizada en Nintendo DS hace tres años y que dio tanto de qué hablar entre los entendidos del género. Rhythm Paradise es un título musical en el que utilizaremos los botones A y B del Wii Mote para seguir el ritmo de las notas que se nos vayan mostrando en pantalla.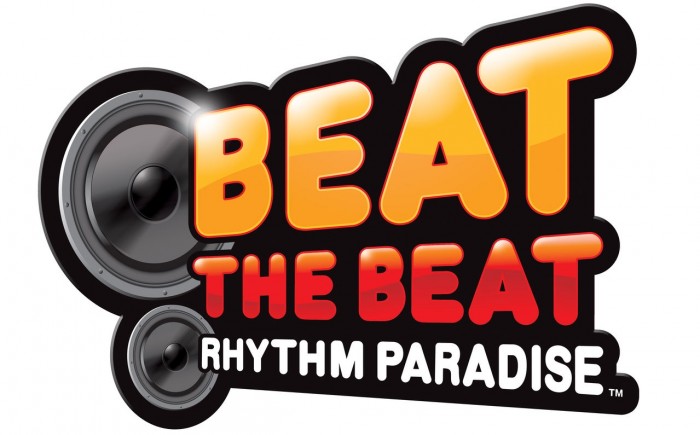 Ha sido desarrollado tanto por la propia Nintendo como por TNX. Además, tendremos modo multijugador, un aspecto muy a tener en cuenta a la hora de ir a la tienda, aunque también lo es el precio, algo que últimamente miramos al dedillo. En este caso estamos hablando del desembolse de unos 35-40 €, con el objetivo de pasárnoslo en grande en el salón de casa, poniendo a prueba nuestras habilidades de percepción y ritmo al unísono.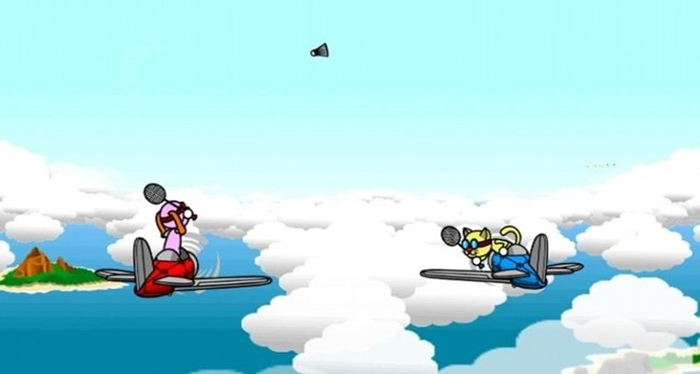 <style type='text/css'>
        #gallery-2 {
            margin: auto;
        }
        #gallery-2 .gallery-item {
            float: left;
            margin-top: 10px;
            text-align: center;
            width: 20%;
        }
        #gallery-2 img {
            border: 2px solid #cfcfcf;
        }
        #gallery-2 .gallery-caption {
            margin-left: 0;
        }
        /* see gallery_shortcode() in wp-includes/media.php */
    </style>
    <div data-carousel-extra='{"blog_id":27,"permalink":"https:\/\/xombitgames.com\/2012\/07\/lanzamientos-julio-semana1","likes_blog_id":40960699}' id='gallery-2' class='gallery galleryid-13785 gallery-columns-5 gallery-size-large'><dl class='gallery-item'>
        <dt class='gallery-icon landscape'>
            <img width="700" height="350" src="https://xombitgames.com/files/2012/07/Beat-the-Beat-Rhythm-Paradise-Wii-1-700x350.jpg" class="attachment-large size-large" alt="Imagen 1" srcset="https://xombitgames.com/files/2012/07/Beat-the-Beat-Rhythm-Paradise-Wii-1-700x350.jpg 700w, https://xombitgames.com/files/2012/07/Beat-the-Beat-Rhythm-Paradise-Wii-1-400x200.jpg 400w, https://xombitgames.com/files/2012/07/Beat-the-Beat-Rhythm-Paradise-Wii-1-220x110.jpg 220w, https://xombitgames.com/files/2012/07/Beat-the-Beat-Rhythm-Paradise-Wii-1.jpg 1280w" sizes="(max-width: 700px) 100vw, 700px" data-attachment-id="13866" data-orig-file="https://xombitgames.com/files/2012/07/Beat-the-Beat-Rhythm-Paradise-Wii-1.jpg" data-orig-size="1280,640" data-comments-opened="1" data-image-meta="{&quot;aperture&quot;:&quot;0&quot;,&quot;credit&quot;:&quot;&quot;,&quot;camera&quot;:&quot;&quot;,&quot;caption&quot;:&quot;&quot;,&quot;created_timestamp&quot;:&quot;0&quot;,&quot;copyright&quot;:&quot;&quot;,&quot;focal_length&quot;:&quot;0&quot;,&quot;iso&quot;:&quot;0&quot;,&quot;shutter_speed&quot;:&quot;0&quot;,&quot;title&quot;:&quot;&quot;}" data-image-title="Beat the Beat Rhythm Paradise Wii (1)" data-image-description="" data-medium-file="https://xombitgames.com/files/2012/07/Beat-the-Beat-Rhythm-Paradise-Wii-1-400x200.jpg" data-large-file="https://xombitgames.com/files/2012/07/Beat-the-Beat-Rhythm-Paradise-Wii-1-700x350.jpg" />
        </dt></dl><dl class='gallery-item'>
        <dt class='gallery-icon landscape'>
            <img width="700" height="394" src="https://xombitgames.com/files/2012/07/Beat-the-Beat-Rhythm-Paradise-Wii-2.jpg" class="attachment-large size-large" alt="Imagen 2" srcset="https://xombitgames.com/files/2012/07/Beat-the-Beat-Rhythm-Paradise-Wii-2.jpg 700w, https://xombitgames.com/files/2012/07/Beat-the-Beat-Rhythm-Paradise-Wii-2-400x225.jpg 400w, https://xombitgames.com/files/2012/07/Beat-the-Beat-Rhythm-Paradise-Wii-2-220x123.jpg 220w" sizes="(max-width: 700px) 100vw, 700px" data-attachment-id="13867" data-orig-file="https://xombitgames.com/files/2012/07/Beat-the-Beat-Rhythm-Paradise-Wii-2.jpg" data-orig-size="700,394" data-comments-opened="1" data-image-meta="{&quot;aperture&quot;:&quot;0&quot;,&quot;credit&quot;:&quot;&quot;,&quot;camera&quot;:&quot;&quot;,&quot;caption&quot;:&quot;&quot;,&quot;created_timestamp&quot;:&quot;0&quot;,&quot;copyright&quot;:&quot;&quot;,&quot;focal_length&quot;:&quot;0&quot;,&quot;iso&quot;:&quot;0&quot;,&quot;shutter_speed&quot;:&quot;0&quot;,&quot;title&quot;:&quot;&quot;}" data-image-title="Beat the Beat Rhythm Paradise Wii (2)" data-image-description="" data-medium-file="https://xombitgames.com/files/2012/07/Beat-the-Beat-Rhythm-Paradise-Wii-2-400x225.jpg" data-large-file="https://xombitgames.com/files/2012/07/Beat-the-Beat-Rhythm-Paradise-Wii-2.jpg" />
        </dt></dl><dl class='gallery-item'>
        <dt class='gallery-icon landscape'>
            <img width="700" height="374" src="https://xombitgames.com/files/2012/07/Beat-the-Beat-Rhythm-Paradise-Wii-3.jpg" class="attachment-large size-large" alt="Imagen 3" srcset="https://xombitgames.com/files/2012/07/Beat-the-Beat-Rhythm-Paradise-Wii-3.jpg 700w, https://xombitgames.com/files/2012/07/Beat-the-Beat-Rhythm-Paradise-Wii-3-400x213.jpg 400w, https://xombitgames.com/files/2012/07/Beat-the-Beat-Rhythm-Paradise-Wii-3-220x117.jpg 220w" sizes="(max-width: 700px) 100vw, 700px" data-attachment-id="13868" data-orig-file="https://xombitgames.com/files/2012/07/Beat-the-Beat-Rhythm-Paradise-Wii-3.jpg" data-orig-size="700,374" data-comments-opened="1" data-image-meta="{&quot;aperture&quot;:&quot;0&quot;,&quot;credit&quot;:&quot;&quot;,&quot;camera&quot;:&quot;&quot;,&quot;caption&quot;:&quot;&quot;,&quot;created_timestamp&quot;:&quot;0&quot;,&quot;copyright&quot;:&quot;&quot;,&quot;focal_length&quot;:&quot;0&quot;,&quot;iso&quot;:&quot;0&quot;,&quot;shutter_speed&quot;:&quot;0&quot;,&quot;title&quot;:&quot;&quot;}" data-image-title="Beat the Beat Rhythm Paradise Wii (3)" data-image-description="" data-medium-file="https://xombitgames.com/files/2012/07/Beat-the-Beat-Rhythm-Paradise-Wii-3-400x213.jpg" data-large-file="https://xombitgames.com/files/2012/07/Beat-the-Beat-Rhythm-Paradise-Wii-3.jpg" />
        </dt></dl><dl class='gallery-item'>
        <dt class='gallery-icon landscape'>
            <img width="700" height="435" src="https://xombitgames.com/files/2012/07/Beat-the-Beat-Rhythm-Paradise-Wii-portada-700x435.jpg" class="attachment-large size-large" alt="Portada" srcset="https://xombitgames.com/files/2012/07/Beat-the-Beat-Rhythm-Paradise-Wii-portada-700x435.jpg 700w, https://xombitgames.com/files/2012/07/Beat-the-Beat-Rhythm-Paradise-Wii-portada-400x248.jpg 400w, https://xombitgames.com/files/2012/07/Beat-the-Beat-Rhythm-Paradise-Wii-portada-220x136.jpg 220w, https://xombitgames.com/files/2012/07/Beat-the-Beat-Rhythm-Paradise-Wii-portada.jpg 1279w" sizes="(max-width: 700px) 100vw, 700px" data-attachment-id="13869" data-orig-file="https://xombitgames.com/files/2012/07/Beat-the-Beat-Rhythm-Paradise-Wii-portada.jpg" data-orig-size="1279,795" data-comments-opened="1" data-image-meta="{&quot;aperture&quot;:&quot;0&quot;,&quot;credit&quot;:&quot;&quot;,&quot;camera&quot;:&quot;&quot;,&quot;caption&quot;:&quot;&quot;,&quot;created_timestamp&quot;:&quot;0&quot;,&quot;copyright&quot;:&quot;&quot;,&quot;focal_length&quot;:&quot;0&quot;,&quot;iso&quot;:&quot;0&quot;,&quot;shutter_speed&quot;:&quot;0&quot;,&quot;title&quot;:&quot;&quot;}" data-image-title="Beat the Beat Rhythm Paradise Wii (portada)" data-image-description="" data-medium-file="https://xombitgames.com/files/2012/07/Beat-the-Beat-Rhythm-Paradise-Wii-portada-400x248.jpg" data-large-file="https://xombitgames.com/files/2012/07/Beat-the-Beat-Rhythm-Paradise-Wii-portada-700x435.jpg" />
        </dt></dl><dl class='gallery-item'>
        <dt class='gallery-icon landscape'>
            <img width="700" height="393" src="https://xombitgames.com/files/2012/07/Bellator-MMA-Onslaught-1-700x393.jpg" class="attachment-large size-large" alt="Gameplay 1" srcset="https://xombitgames.com/files/2012/07/Bellator-MMA-Onslaught-1-700x393.jpg 700w, https://xombitgames.com/files/2012/07/Bellator-MMA-Onslaught-1-400x225.jpg 400w, https://xombitgames.com/files/2012/07/Bellator-MMA-Onslaught-1-220x123.jpg 220w, https://xombitgames.com/files/2012/07/Bellator-MMA-Onslaught-1.jpg 1191w" sizes="(max-width: 700px) 100vw, 700px" data-attachment-id="13870" data-orig-file="https://xombitgames.com/files/2012/07/Bellator-MMA-Onslaught-1.jpg" data-orig-size="1191,670" data-comments-opened="1" data-image-meta="{&quot;aperture&quot;:&quot;0&quot;,&quot;credit&quot;:&quot;&quot;,&quot;camera&quot;:&quot;&quot;,&quot;caption&quot;:&quot;&quot;,&quot;created_timestamp&quot;:&quot;0&quot;,&quot;copyright&quot;:&quot;&quot;,&quot;focal_length&quot;:&quot;0&quot;,&quot;iso&quot;:&quot;0&quot;,&quot;shutter_speed&quot;:&quot;0&quot;,&quot;title&quot;:&quot;&quot;}" data-image-title="Bellator MMA Onslaught (1)" data-image-description="" data-medium-file="https://xombitgames.com/files/2012/07/Bellator-MMA-Onslaught-1-400x225.jpg" data-large-file="https://xombitgames.com/files/2012/07/Bellator-MMA-Onslaught-1-700x393.jpg" />
        </dt></dl><br style="clear: both" /><dl class='gallery-item'>
        <dt class='gallery-icon landscape'>
            <img width="700" height="393" src="https://xombitgames.com/files/2012/07/Bellator-MMA-Onslaught-2-700x393.jpg" class="attachment-large size-large" alt="Gameplay 2" srcset="https://xombitgames.com/files/2012/07/Bellator-MMA-Onslaught-2-700x393.jpg 700w, https://xombitgames.com/files/2012/07/Bellator-MMA-Onslaught-2-400x225.jpg 400w, https://xombitgames.com/files/2012/07/Bellator-MMA-Onslaught-2-220x123.jpg 220w, https://xombitgames.com/files/2012/07/Bellator-MMA-Onslaught-2.jpg 1280w" sizes="(max-width: 700px) 100vw, 700px" data-attachment-id="13871" data-orig-file="https://xombitgames.com/files/2012/07/Bellator-MMA-Onslaught-2.jpg" data-orig-size="1280,720" data-comments-opened="1" data-image-meta="{&quot;aperture&quot;:&quot;0&quot;,&quot;credit&quot;:&quot;&quot;,&quot;camera&quot;:&quot;&quot;,&quot;caption&quot;:&quot;&quot;,&quot;created_timestamp&quot;:&quot;0&quot;,&quot;copyright&quot;:&quot;&quot;,&quot;focal_length&quot;:&quot;0&quot;,&quot;iso&quot;:&quot;0&quot;,&quot;shutter_speed&quot;:&quot;0&quot;,&quot;title&quot;:&quot;&quot;}" data-image-title="Bellator MMA Onslaught (2)" data-image-description="" data-medium-file="https://xombitgames.com/files/2012/07/Bellator-MMA-Onslaught-2-400x225.jpg" data-large-file="https://xombitgames.com/files/2012/07/Bellator-MMA-Onslaught-2-700x393.jpg" />
        </dt></dl><dl class='gallery-item'>
        <dt class='gallery-icon landscape'>
            <img width="700" height="393" src="https://xombitgames.com/files/2012/07/Bellator-MMA-Onslaught-3-700x393.jpg" class="attachment-large size-large" alt="Gameplay 3" srcset="https://xombitgames.com/files/2012/07/Bellator-MMA-Onslaught-3-700x393.jpg 700w, https://xombitgames.com/files/2012/07/Bellator-MMA-Onslaught-3-400x225.jpg 400w, https://xombitgames.com/files/2012/07/Bellator-MMA-Onslaught-3-220x123.jpg 220w, https://xombitgames.com/files/2012/07/Bellator-MMA-Onslaught-3.jpg 1280w" sizes="(max-width: 700px) 100vw, 700px" data-attachment-id="13872" data-orig-file="https://xombitgames.com/files/2012/07/Bellator-MMA-Onslaught-3.jpg" data-orig-size="1280,720" data-comments-opened="1" data-image-meta="{&quot;aperture&quot;:&quot;0&quot;,&quot;credit&quot;:&quot;&quot;,&quot;camera&quot;:&quot;&quot;,&quot;caption&quot;:&quot;&quot;,&quot;created_timestamp&quot;:&quot;0&quot;,&quot;copyright&quot;:&quot;&quot;,&quot;focal_length&quot;:&quot;0&quot;,&quot;iso&quot;:&quot;0&quot;,&quot;shutter_speed&quot;:&quot;0&quot;,&quot;title&quot;:&quot;&quot;}" data-image-title="Bellator MMA Onslaught (3)" data-image-description="" data-medium-file="https://xombitgames.com/files/2012/07/Bellator-MMA-Onslaught-3-400x225.jpg" data-large-file="https://xombitgames.com/files/2012/07/Bellator-MMA-Onslaught-3-700x393.jpg" />
        </dt></dl><dl class='gallery-item'>
        <dt class='gallery-icon landscape'>
            <img width="700" height="393" src="https://xombitgames.com/files/2012/07/Bellator-MMA-Onslaught-4-700x393.jpg" class="attachment-large size-large" alt="Gameplay 4" srcset="https://xombitgames.com/files/2012/07/Bellator-MMA-Onslaught-4-700x393.jpg 700w, https://xombitgames.com/files/2012/07/Bellator-MMA-Onslaught-4-400x225.jpg 400w, https://xombitgames.com/files/2012/07/Bellator-MMA-Onslaught-4-220x123.jpg 220w, https://xombitgames.com/files/2012/07/Bellator-MMA-Onslaught-4.jpg 1200w" sizes="(max-width: 700px) 100vw, 700px" data-attachment-id="13873" data-orig-file="https://xombitgames.com/files/2012/07/Bellator-MMA-Onslaught-4.jpg" data-orig-size="1200,675" data-comments-opened="1" data-image-meta="{&quot;aperture&quot;:&quot;0&quot;,&quot;credit&quot;:&quot;&quot;,&quot;camera&quot;:&quot;&quot;,&quot;caption&quot;:&quot;&quot;,&quot;created_timestamp&quot;:&quot;0&quot;,&quot;copyright&quot;:&quot;&quot;,&quot;focal_length&quot;:&quot;0&quot;,&quot;iso&quot;:&quot;0&quot;,&quot;shutter_speed&quot;:&quot;0&quot;,&quot;title&quot;:&quot;&quot;}" data-image-title="Bellator MMA Onslaught (4)" data-image-description="" data-medium-file="https://xombitgames.com/files/2012/07/Bellator-MMA-Onslaught-4-400x225.jpg" data-large-file="https://xombitgames.com/files/2012/07/Bellator-MMA-Onslaught-4-700x393.jpg" />
        </dt></dl><dl class='gallery-item'>
        <dt class='gallery-icon landscape'>
            <img width="700" height="338" src="https://xombitgames.com/files/2012/07/Bellator-MMA-Onslaught-portada-700x338.jpg" class="attachment-large size-large" alt="Portada" srcset="https://xombitgames.com/files/2012/07/Bellator-MMA-Onslaught-portada-700x338.jpg 700w, https://xombitgames.com/files/2012/07/Bellator-MMA-Onslaught-portada-400x193.jpg 400w, https://xombitgames.com/files/2012/07/Bellator-MMA-Onslaught-portada-220x106.jpg 220w, https://xombitgames.com/files/2012/07/Bellator-MMA-Onslaught-portada.jpg 1023w" sizes="(max-width: 700px) 100vw, 700px" data-attachment-id="13874" data-orig-file="https://xombitgames.com/files/2012/07/Bellator-MMA-Onslaught-portada.jpg" data-orig-size="1023,494" data-comments-opened="1" data-image-meta="{&quot;aperture&quot;:&quot;0&quot;,&quot;credit&quot;:&quot;&quot;,&quot;camera&quot;:&quot;&quot;,&quot;caption&quot;:&quot;&quot;,&quot;created_timestamp&quot;:&quot;0&quot;,&quot;copyright&quot;:&quot;&quot;,&quot;focal_length&quot;:&quot;0&quot;,&quot;iso&quot;:&quot;0&quot;,&quot;shutter_speed&quot;:&quot;0&quot;,&quot;title&quot;:&quot;&quot;}" data-image-title="Bellator MMA Onslaught (portada)" data-image-description="" data-medium-file="https://xombitgames.com/files/2012/07/Bellator-MMA-Onslaught-portada-400x193.jpg" data-large-file="https://xombitgames.com/files/2012/07/Bellator-MMA-Onslaught-portada-700x338.jpg" />
        </dt></dl><dl class='gallery-item'>
        <dt class='gallery-icon landscape'>
            <img width="700" height="393" src="https://xombitgames.com/files/2012/07/Spelunky-1-700x393.jpg" class="attachment-large size-large" alt="Gameplay 1" srcset="https://xombitgames.com/files/2012/07/Spelunky-1-700x393.jpg 700w, https://xombitgames.com/files/2012/07/Spelunky-1-400x225.jpg 400w, https://xombitgames.com/files/2012/07/Spelunky-1-220x123.jpg 220w, https://xombitgames.com/files/2012/07/Spelunky-1.jpg 1280w" sizes="(max-width: 700px) 100vw, 700px" data-attachment-id="13875" data-orig-file="https://xombitgames.com/files/2012/07/Spelunky-1.jpg" data-orig-size="1280,720" data-comments-opened="1" data-image-meta="{&quot;aperture&quot;:&quot;0&quot;,&quot;credit&quot;:&quot;&quot;,&quot;camera&quot;:&quot;&quot;,&quot;caption&quot;:&quot;&quot;,&quot;created_timestamp&quot;:&quot;0&quot;,&quot;copyright&quot;:&quot;&quot;,&quot;focal_length&quot;:&quot;0&quot;,&quot;iso&quot;:&quot;0&quot;,&quot;shutter_speed&quot;:&quot;0&quot;,&quot;title&quot;:&quot;&quot;}" data-image-title="Spelunky (1)" data-image-description="" data-medium-file="https://xombitgames.com/files/2012/07/Spelunky-1-400x225.jpg" data-large-file="https://xombitgames.com/files/2012/07/Spelunky-1-700x393.jpg" />
        </dt></dl><br style="clear: both" /><dl class='gallery-item'>
        <dt class='gallery-icon landscape'>
            <img width="700" height="393" src="https://xombitgames.com/files/2012/07/Spelunky-2-700x393.jpg" class="attachment-large size-large" alt="Gameplay 2" srcset="https://xombitgames.com/files/2012/07/Spelunky-2-700x393.jpg 700w, https://xombitgames.com/files/2012/07/Spelunky-2-400x225.jpg 400w, https://xombitgames.com/files/2012/07/Spelunky-2-220x123.jpg 220w, https://xombitgames.com/files/2012/07/Spelunky-2.jpg 1280w" sizes="(max-width: 700px) 100vw, 700px" data-attachment-id="13876" data-orig-file="https://xombitgames.com/files/2012/07/Spelunky-2.jpg" data-orig-size="1280,720" data-comments-opened="1" data-image-meta="{&quot;aperture&quot;:&quot;0&quot;,&quot;credit&quot;:&quot;&quot;,&quot;camera&quot;:&quot;&quot;,&quot;caption&quot;:&quot;&quot;,&quot;created_timestamp&quot;:&quot;0&quot;,&quot;copyright&quot;:&quot;&quot;,&quot;focal_length&quot;:&quot;0&quot;,&quot;iso&quot;:&quot;0&quot;,&quot;shutter_speed&quot;:&quot;0&quot;,&quot;title&quot;:&quot;&quot;}" data-image-title="Spelunky (2)" data-image-description="" data-medium-file="https://xombitgames.com/files/2012/07/Spelunky-2-400x225.jpg" data-large-file="https://xombitgames.com/files/2012/07/Spelunky-2-700x393.jpg" />
        </dt></dl><dl class='gallery-item'>
        <dt class='gallery-icon landscape'>
            <img width="700" height="393" src="https://xombitgames.com/files/2012/07/Spelunky-3-700x393.jpg" class="attachment-large size-large" alt="Gameplay 3" srcset="https://xombitgames.com/files/2012/07/Spelunky-3-700x393.jpg 700w, https://xombitgames.com/files/2012/07/Spelunky-3-400x225.jpg 400w, https://xombitgames.com/files/2012/07/Spelunky-3-220x123.jpg 220w, https://xombitgames.com/files/2012/07/Spelunky-3.jpg 1280w" sizes="(max-width: 700px) 100vw, 700px" data-attachment-id="13877" data-orig-file="https://xombitgames.com/files/2012/07/Spelunky-3.jpg" data-orig-size="1280,720" data-comments-opened="1" data-image-meta="{&quot;aperture&quot;:&quot;0&quot;,&quot;credit&quot;:&quot;&quot;,&quot;camera&quot;:&quot;&quot;,&quot;caption&quot;:&quot;&quot;,&quot;created_timestamp&quot;:&quot;0&quot;,&quot;copyright&quot;:&quot;&quot;,&quot;focal_length&quot;:&quot;0&quot;,&quot;iso&quot;:&quot;0&quot;,&quot;shutter_speed&quot;:&quot;0&quot;,&quot;title&quot;:&quot;&quot;}" data-image-title="Spelunky (3)" data-image-description="" data-medium-file="https://xombitgames.com/files/2012/07/Spelunky-3-400x225.jpg" data-large-file="https://xombitgames.com/files/2012/07/Spelunky-3-700x393.jpg" />
        </dt></dl><dl class='gallery-item'>
        <dt class='gallery-icon landscape'>
            <img width="700" height="393" src="https://xombitgames.com/files/2012/07/Spelunky-4-700x393.jpg" class="attachment-large size-large" alt="Gameplay 4" srcset="https://xombitgames.com/files/2012/07/Spelunky-4-700x393.jpg 700w, https://xombitgames.com/files/2012/07/Spelunky-4-400x225.jpg 400w, https://xombitgames.com/files/2012/07/Spelunky-4-220x123.jpg 220w, https://xombitgames.com/files/2012/07/Spelunky-4.jpg 1196w" sizes="(max-width: 700px) 100vw, 700px" data-attachment-id="13878" data-orig-file="https://xombitgames.com/files/2012/07/Spelunky-4.jpg" data-orig-size="1196,673" data-comments-opened="1" data-image-meta="{&quot;aperture&quot;:&quot;0&quot;,&quot;credit&quot;:&quot;&quot;,&quot;camera&quot;:&quot;&quot;,&quot;caption&quot;:&quot;&quot;,&quot;created_timestamp&quot;:&quot;0&quot;,&quot;copyright&quot;:&quot;&quot;,&quot;focal_length&quot;:&quot;0&quot;,&quot;iso&quot;:&quot;0&quot;,&quot;shutter_speed&quot;:&quot;0&quot;,&quot;title&quot;:&quot;&quot;}" data-image-title="Spelunky (4)" data-image-description="" data-medium-file="https://xombitgames.com/files/2012/07/Spelunky-4-400x225.jpg" data-large-file="https://xombitgames.com/files/2012/07/Spelunky-4-700x393.jpg" />
        </dt></dl><dl class='gallery-item'>
        <dt class='gallery-icon landscape'>
            <img width="700" height="142" src="https://xombitgames.com/files/2012/07/Spelunky-portada-700x142.jpg" class="attachment-large size-large" alt="Portada" srcset="https://xombitgames.com/files/2012/07/Spelunky-portada-700x142.jpg 700w, https://xombitgames.com/files/2012/07/Spelunky-portada-400x81.jpg 400w, https://xombitgames.com/files/2012/07/Spelunky-portada-220x44.jpg 220w, https://xombitgames.com/files/2012/07/Spelunky-portada.jpg 834w" sizes="(max-width: 700px) 100vw, 700px" data-attachment-id="13879" data-orig-file="https://xombitgames.com/files/2012/07/Spelunky-portada.jpg" data-orig-size="834,170" data-comments-opened="1" data-image-meta="{&quot;aperture&quot;:&quot;0&quot;,&quot;credit&quot;:&quot;&quot;,&quot;camera&quot;:&quot;&quot;,&quot;caption&quot;:&quot;&quot;,&quot;created_timestamp&quot;:&quot;0&quot;,&quot;copyright&quot;:&quot;&quot;,&quot;focal_length&quot;:&quot;0&quot;,&quot;iso&quot;:&quot;0&quot;,&quot;shutter_speed&quot;:&quot;0&quot;,&quot;title&quot;:&quot;&quot;}" data-image-title="Spelunky (portada)" data-image-description="" data-medium-file="https://xombitgames.com/files/2012/07/Spelunky-portada-400x81.jpg" data-large-file="https://xombitgames.com/files/2012/07/Spelunky-portada-700x142.jpg" />
        </dt></dl><dl class='gallery-item'>
        <dt class='gallery-icon landscape'>
            <img width="700" height="437" src="https://xombitgames.com/files/2012/07/The-Secret-World-1-700x437.jpg" class="attachment-large size-large" alt="Gameplay 1" srcset="https://xombitgames.com/files/2012/07/The-Secret-World-1-700x437.jpg 700w, https://xombitgames.com/files/2012/07/The-Secret-World-1-400x250.jpg 400w, https://xombitgames.com/files/2012/07/The-Secret-World-1-220x137.jpg 220w, https://xombitgames.com/files/2012/07/The-Secret-World-1.jpg 1440w" sizes="(max-width: 700px) 100vw, 700px" data-attachment-id="13880" data-orig-file="https://xombitgames.com/files/2012/07/The-Secret-World-1.jpg" data-orig-size="1440,900" data-comments-opened="1" data-image-meta="{&quot;aperture&quot;:&quot;0&quot;,&quot;credit&quot;:&quot;&quot;,&quot;camera&quot;:&quot;&quot;,&quot;caption&quot;:&quot;&quot;,&quot;created_timestamp&quot;:&quot;0&quot;,&quot;copyright&quot;:&quot;&quot;,&quot;focal_length&quot;:&quot;0&quot;,&quot;iso&quot;:&quot;0&quot;,&quot;shutter_speed&quot;:&quot;0&quot;,&quot;title&quot;:&quot;&quot;}" data-image-title="The Secret World (1)" data-image-description="" data-medium-file="https://xombitgames.com/files/2012/07/The-Secret-World-1-400x250.jpg" data-large-file="https://xombitgames.com/files/2012/07/The-Secret-World-1-700x437.jpg" />
        </dt></dl><br style="clear: both" /><dl class='gallery-item'>
        <dt class='gallery-icon landscape'>
            <img width="700" height="437" src="https://xombitgames.com/files/2012/07/The-Secret-World-2-700x437.jpg" class="attachment-large size-large" alt="Gameplay 2" srcset="https://xombitgames.com/files/2012/07/The-Secret-World-2-700x437.jpg 700w, https://xombitgames.com/files/2012/07/The-Secret-World-2-400x250.jpg 400w, https://xombitgames.com/files/2012/07/The-Secret-World-2-220x137.jpg 220w, https://xombitgames.com/files/2012/07/The-Secret-World-2.jpg 1200w" sizes="(max-width: 700px) 100vw, 700px" data-attachment-id="13881" data-orig-file="https://xombitgames.com/files/2012/07/The-Secret-World-2.jpg" data-orig-size="1200,750" data-comments-opened="1" data-image-meta="{&quot;aperture&quot;:&quot;0&quot;,&quot;credit&quot;:&quot;&quot;,&quot;camera&quot;:&quot;&quot;,&quot;caption&quot;:&quot;&quot;,&quot;created_timestamp&quot;:&quot;0&quot;,&quot;copyright&quot;:&quot;&quot;,&quot;focal_length&quot;:&quot;0&quot;,&quot;iso&quot;:&quot;0&quot;,&quot;shutter_speed&quot;:&quot;0&quot;,&quot;title&quot;:&quot;&quot;}" data-image-title="The Secret World (2)" data-image-description="" data-medium-file="https://xombitgames.com/files/2012/07/The-Secret-World-2-400x250.jpg" data-large-file="https://xombitgames.com/files/2012/07/The-Secret-World-2-700x437.jpg" />
        </dt></dl><dl class='gallery-item'>
        <dt class='gallery-icon landscape'>
            <img width="700" height="427" src="https://xombitgames.com/files/2012/07/The-Secret-World-3-700x427.jpg" class="attachment-large size-large" alt="Gameplay 3" srcset="https://xombitgames.com/files/2012/07/The-Secret-World-3-700x427.jpg 700w, https://xombitgames.com/files/2012/07/The-Secret-World-3-400x244.jpg 400w, https://xombitgames.com/files/2012/07/The-Secret-World-3-220x134.jpg 220w" sizes="(max-width: 700px) 100vw, 700px" data-attachment-id="13882" data-orig-file="https://xombitgames.com/files/2012/07/The-Secret-World-3.jpg" data-orig-size="1672,1022" data-comments-opened="1" data-image-meta="{&quot;aperture&quot;:&quot;0&quot;,&quot;credit&quot;:&quot;&quot;,&quot;camera&quot;:&quot;&quot;,&quot;caption&quot;:&quot;&quot;,&quot;created_timestamp&quot;:&quot;0&quot;,&quot;copyright&quot;:&quot;&quot;,&quot;focal_length&quot;:&quot;0&quot;,&quot;iso&quot;:&quot;0&quot;,&quot;shutter_speed&quot;:&quot;0&quot;,&quot;title&quot;:&quot;&quot;}" data-image-title="The Secret World (3)" data-image-description="" data-medium-file="https://xombitgames.com/files/2012/07/The-Secret-World-3-400x244.jpg" data-large-file="https://xombitgames.com/files/2012/07/The-Secret-World-3-700x427.jpg" />
        </dt></dl><dl class='gallery-item'>
        <dt class='gallery-icon landscape'>
            <img width="700" height="393" src="https://xombitgames.com/files/2012/07/The-Secret-World-4-700x393.jpg" class="attachment-large size-large" alt="Gameplay 4" srcset="https://xombitgames.com/files/2012/07/The-Secret-World-4-700x393.jpg 700w, https://xombitgames.com/files/2012/07/The-Secret-World-4-400x225.jpg 400w, https://xombitgames.com/files/2012/07/The-Secret-World-4-220x123.jpg 220w, https://xombitgames.com/files/2012/07/The-Secret-World-4.jpg 1280w" sizes="(max-width: 700px) 100vw, 700px" data-attachment-id="13883" data-orig-file="https://xombitgames.com/files/2012/07/The-Secret-World-4.jpg" data-orig-size="1280,720" data-comments-opened="1" data-image-meta="{&quot;aperture&quot;:&quot;0&quot;,&quot;credit&quot;:&quot;&quot;,&quot;camera&quot;:&quot;&quot;,&quot;caption&quot;:&quot;&quot;,&quot;created_timestamp&quot;:&quot;0&quot;,&quot;copyright&quot;:&quot;&quot;,&quot;focal_length&quot;:&quot;0&quot;,&quot;iso&quot;:&quot;0&quot;,&quot;shutter_speed&quot;:&quot;0&quot;,&quot;title&quot;:&quot;&quot;}" data-image-title="The Secret World (4)" data-image-description="" data-medium-file="https://xombitgames.com/files/2012/07/The-Secret-World-4-400x225.jpg" data-large-file="https://xombitgames.com/files/2012/07/The-Secret-World-4-700x393.jpg" />
        </dt></dl><dl class='gallery-item'>
        <dt class='gallery-icon landscape'>
            <img width="700" height="292" src="https://xombitgames.com/files/2012/07/The-Secret-World-portada-700x292.jpg" class="attachment-large size-large" alt="Portada" srcset="https://xombitgames.com/files/2012/07/The-Secret-World-portada-700x292.jpg 700w, https://xombitgames.com/files/2012/07/The-Secret-World-portada-400x167.jpg 400w, https://xombitgames.com/files/2012/07/The-Secret-World-portada-220x92.jpg 220w" sizes="(max-width: 700px) 100vw, 700px" data-attachment-id="13884" data-orig-file="https://xombitgames.com/files/2012/07/The-Secret-World-portada.jpg" data-orig-size="1908,798" data-comments-opened="1" data-image-meta="{&quot;aperture&quot;:&quot;0&quot;,&quot;credit&quot;:&quot;&quot;,&quot;camera&quot;:&quot;&quot;,&quot;caption&quot;:&quot;&quot;,&quot;created_timestamp&quot;:&quot;0&quot;,&quot;copyright&quot;:&quot;&quot;,&quot;focal_length&quot;:&quot;0&quot;,&quot;iso&quot;:&quot;0&quot;,&quot;shutter_speed&quot;:&quot;0&quot;,&quot;title&quot;:&quot;&quot;}" data-image-title="The Secret World (portada)" data-image-description="" data-medium-file="https://xombitgames.com/files/2012/07/The-Secret-World-portada-400x167.jpg" data-large-file="https://xombitgames.com/files/2012/07/The-Secret-World-portada-700x292.jpg" />
        </dt></dl><dl class='gallery-item'>
        <dt class='gallery-icon landscape'>
            <img width="700" height="420" src="https://xombitgames.com/files/2012/07/Theatrhythm-Final-Fantasy-gameplay-1-700x420.jpg" class="attachment-large size-large" alt="Gameplay 1" srcset="https://xombitgames.com/files/2012/07/Theatrhythm-Final-Fantasy-gameplay-1-700x420.jpg 700w, https://xombitgames.com/files/2012/07/Theatrhythm-Final-Fantasy-gameplay-1-400x240.jpg 400w, https://xombitgames.com/files/2012/07/Theatrhythm-Final-Fantasy-gameplay-1-220x132.jpg 220w, https://xombitgames.com/files/2012/07/Theatrhythm-Final-Fantasy-gameplay-1.jpg 1280w" sizes="(max-width: 700px) 100vw, 700px" data-attachment-id="13885" data-orig-file="https://xombitgames.com/files/2012/07/Theatrhythm-Final-Fantasy-gameplay-1.jpg" data-orig-size="1280,768" data-comments-opened="1" data-image-meta="{&quot;aperture&quot;:&quot;0&quot;,&quot;credit&quot;:&quot;&quot;,&quot;camera&quot;:&quot;&quot;,&quot;caption&quot;:&quot;&quot;,&quot;created_timestamp&quot;:&quot;0&quot;,&quot;copyright&quot;:&quot;&quot;,&quot;focal_length&quot;:&quot;0&quot;,&quot;iso&quot;:&quot;0&quot;,&quot;shutter_speed&quot;:&quot;0&quot;,&quot;title&quot;:&quot;&quot;}" data-image-title="Theatrhythm Final Fantasy (gameplay 1)" data-image-description="" data-medium-file="https://xombitgames.com/files/2012/07/Theatrhythm-Final-Fantasy-gameplay-1-400x240.jpg" data-large-file="https://xombitgames.com/files/2012/07/Theatrhythm-Final-Fantasy-gameplay-1-700x420.jpg" />
        </dt></dl><br style="clear: both" /><dl class='gallery-item'>
        <dt class='gallery-icon landscape'>
            <img width="700" height="393" src="https://xombitgames.com/files/2012/07/Theatrhythm-Final-Fantasy-gameplay-2-700x393.jpg" class="attachment-large size-large" alt="Gameplay 2" srcset="https://xombitgames.com/files/2012/07/Theatrhythm-Final-Fantasy-gameplay-2-700x393.jpg 700w, https://xombitgames.com/files/2012/07/Theatrhythm-Final-Fantasy-gameplay-2-400x225.jpg 400w, https://xombitgames.com/files/2012/07/Theatrhythm-Final-Fantasy-gameplay-2-220x123.jpg 220w, https://xombitgames.com/files/2012/07/Theatrhythm-Final-Fantasy-gameplay-2.jpg 1280w" sizes="(max-width: 700px) 100vw, 700px" data-attachment-id="13886" data-orig-file="https://xombitgames.com/files/2012/07/Theatrhythm-Final-Fantasy-gameplay-2.jpg" data-orig-size="1280,720" data-comments-opened="1" data-image-meta="{&quot;aperture&quot;:&quot;0&quot;,&quot;credit&quot;:&quot;&quot;,&quot;camera&quot;:&quot;&quot;,&quot;caption&quot;:&quot;&quot;,&quot;created_timestamp&quot;:&quot;0&quot;,&quot;copyright&quot;:&quot;&quot;,&quot;focal_length&quot;:&quot;0&quot;,&quot;iso&quot;:&quot;0&quot;,&quot;shutter_speed&quot;:&quot;0&quot;,&quot;title&quot;:&quot;&quot;}" data-image-title="Theatrhythm Final Fantasy (gameplay 2)" data-image-description="" data-medium-file="https://xombitgames.com/files/2012/07/Theatrhythm-Final-Fantasy-gameplay-2-400x225.jpg" data-large-file="https://xombitgames.com/files/2012/07/Theatrhythm-Final-Fantasy-gameplay-2-700x393.jpg" />
        </dt></dl><dl class='gallery-item'>
        <dt class='gallery-icon landscape'>
            <img width="700" height="420" src="https://xombitgames.com/files/2012/07/Theatrhythm-Final-Fantasy-gameplay-3-700x420.jpg" class="attachment-large size-large" alt="Gameplay 3" srcset="https://xombitgames.com/files/2012/07/Theatrhythm-Final-Fantasy-gameplay-3-700x420.jpg 700w, https://xombitgames.com/files/2012/07/Theatrhythm-Final-Fantasy-gameplay-3-400x240.jpg 400w, https://xombitgames.com/files/2012/07/Theatrhythm-Final-Fantasy-gameplay-3-220x132.jpg 220w" sizes="(max-width: 700px) 100vw, 700px" data-attachment-id="13887" data-orig-file="https://xombitgames.com/files/2012/07/Theatrhythm-Final-Fantasy-gameplay-3.jpg" data-orig-size="1920,1152" data-comments-opened="1" data-image-meta="{&quot;aperture&quot;:&quot;0&quot;,&quot;credit&quot;:&quot;&quot;,&quot;camera&quot;:&quot;&quot;,&quot;caption&quot;:&quot;&quot;,&quot;created_timestamp&quot;:&quot;0&quot;,&quot;copyright&quot;:&quot;&quot;,&quot;focal_length&quot;:&quot;0&quot;,&quot;iso&quot;:&quot;0&quot;,&quot;shutter_speed&quot;:&quot;0&quot;,&quot;title&quot;:&quot;&quot;}" data-image-title="Theatrhythm Final Fantasy (gameplay 3)" data-image-description="" data-medium-file="https://xombitgames.com/files/2012/07/Theatrhythm-Final-Fantasy-gameplay-3-400x240.jpg" data-large-file="https://xombitgames.com/files/2012/07/Theatrhythm-Final-Fantasy-gameplay-3-700x420.jpg" />
        </dt></dl><dl class='gallery-item'>
        <dt class='gallery-icon landscape'>
            <img width="700" height="437" src="https://xombitgames.com/files/2012/07/Theatrhythm-Final-Fantasy-personajes-700x437.jpg" class="attachment-large size-large" alt="Personajes" srcset="https://xombitgames.com/files/2012/07/Theatrhythm-Final-Fantasy-personajes-700x437.jpg 700w, https://xombitgames.com/files/2012/07/Theatrhythm-Final-Fantasy-personajes-400x250.jpg 400w, https://xombitgames.com/files/2012/07/Theatrhythm-Final-Fantasy-personajes-220x137.jpg 220w, https://xombitgames.com/files/2012/07/Theatrhythm-Final-Fantasy-personajes.jpg 1000w" sizes="(max-width: 700px) 100vw, 700px" data-attachment-id="13888" data-orig-file="https://xombitgames.com/files/2012/07/Theatrhythm-Final-Fantasy-personajes.jpg" data-orig-size="1000,625" data-comments-opened="1" data-image-meta="{&quot;aperture&quot;:&quot;0&quot;,&quot;credit&quot;:&quot;&quot;,&quot;camera&quot;:&quot;&quot;,&quot;caption&quot;:&quot;&quot;,&quot;created_timestamp&quot;:&quot;0&quot;,&quot;copyright&quot;:&quot;&quot;,&quot;focal_length&quot;:&quot;0&quot;,&quot;iso&quot;:&quot;0&quot;,&quot;shutter_speed&quot;:&quot;0&quot;,&quot;title&quot;:&quot;&quot;}" data-image-title="Theatrhythm Final Fantasy (personajes)" data-image-description="" data-medium-file="https://xombitgames.com/files/2012/07/Theatrhythm-Final-Fantasy-personajes-400x250.jpg" data-large-file="https://xombitgames.com/files/2012/07/Theatrhythm-Final-Fantasy-personajes-700x437.jpg" />
        </dt></dl><dl class='gallery-item'>
        <dt class='gallery-icon landscape'>
            <img width="700" height="482" src="https://xombitgames.com/files/2012/07/Theatrhythm-Final-Fantasy-portada-700x482.jpg" class="attachment-large size-large" alt="Portada" srcset="https://xombitgames.com/files/2012/07/Theatrhythm-Final-Fantasy-portada-700x482.jpg 700w, https://xombitgames.com/files/2012/07/Theatrhythm-Final-Fantasy-portada-400x275.jpg 400w, https://xombitgames.com/files/2012/07/Theatrhythm-Final-Fantasy-portada-220x151.jpg 220w" sizes="(max-width: 700px) 100vw, 700px" data-attachment-id="13889" data-orig-file="https://xombitgames.com/files/2012/07/Theatrhythm-Final-Fantasy-portada.jpg" data-orig-size="3996,2756" data-comments-opened="1" data-image-meta="{&quot;aperture&quot;:&quot;0&quot;,&quot;credit&quot;:&quot;&quot;,&quot;camera&quot;:&quot;&quot;,&quot;caption&quot;:&quot;&quot;,&quot;created_timestamp&quot;:&quot;0&quot;,&quot;copyright&quot;:&quot;&quot;,&quot;focal_length&quot;:&quot;0&quot;,&quot;iso&quot;:&quot;0&quot;,&quot;shutter_speed&quot;:&quot;0&quot;,&quot;title&quot;:&quot;&quot;}" data-image-title="Theatrhythm Final Fantasy (portada)" data-image-description="" data-medium-file="https://xombitgames.com/files/2012/07/Theatrhythm-Final-Fantasy-portada-400x275.jpg" data-large-file="https://xombitgames.com/files/2012/07/Theatrhythm-Final-Fantasy-portada-700x482.jpg" />
        </dt></dl><dl class='gallery-item'>
        <dt class='gallery-icon landscape'>
            <img width="700" height="527" src="https://xombitgames.com/files/2012/07/Imagen-destacada-700x527.jpg" class="attachment-large size-large" alt="Imagen destacada" srcset="https://xombitgames.com/files/2012/07/Imagen-destacada-700x527.jpg 700w, https://xombitgames.com/files/2012/07/Imagen-destacada-400x301.jpg 400w, https://xombitgames.com/files/2012/07/Imagen-destacada-220x165.jpg 220w, https://xombitgames.com/files/2012/07/Imagen-destacada.jpg 913w" sizes="(max-width: 700px) 100vw, 700px" data-attachment-id="13890" data-orig-file="https://xombitgames.com/files/2012/07/Imagen-destacada.jpg" data-orig-size="913,688" data-comments-opened="1" data-image-meta="{&quot;aperture&quot;:&quot;0&quot;,&quot;credit&quot;:&quot;&quot;,&quot;camera&quot;:&quot;&quot;,&quot;caption&quot;:&quot;&quot;,&quot;created_timestamp&quot;:&quot;0&quot;,&quot;copyright&quot;:&quot;&quot;,&quot;focal_length&quot;:&quot;0&quot;,&quot;iso&quot;:&quot;0&quot;,&quot;shutter_speed&quot;:&quot;0&quot;,&quot;title&quot;:&quot;&quot;}" data-image-title="Imagen destacada" data-image-description="" data-medium-file="https://xombitgames.com/files/2012/07/Imagen-destacada-400x301.jpg" data-large-file="https://xombitgames.com/files/2012/07/Imagen-destacada-700x527.jpg" />
        </dt></dl><br style="clear: both" />
    </div>