NCAA Football 13 (PS3, Xbox 360)
En febrero se anunció el lanzamiento de la nueva entrega de NCAA para las consolas de sobremesa que se disputan la corona de esta generación que se acaba. En esta ocasión, EA Sport ha querido seguir la estela de lo que llevaban haciendo sus título de fútbol americano, y no es más que el éxito de una franquicia así en Norteamérica, lugar donde este deporte es tan bien acogido y tiene millones de seguidores cada temporada. El lanzamiento será el próximo día 10 de Julio a un precio estimado de 50 €.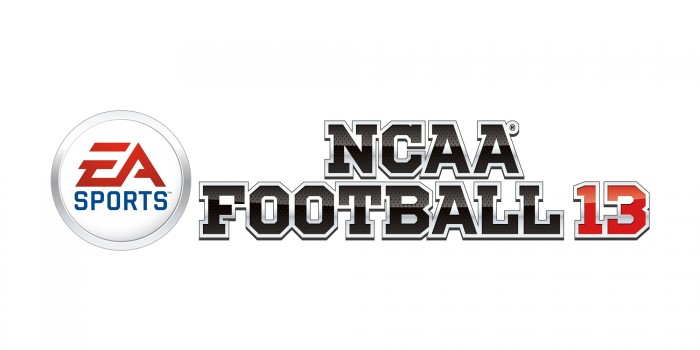 El título tendrá algunas variaciones en cuanto a las reglas del juego, y es que la NCAA ha cambiado algunos aspectos del juego en la vida real, y la desarrolladora EA Tiburón ha tenido que ceñirse a ellos. Éstas son, por ejemplo, el adelanto de 5 yardas del balón en el saque de los kickoffs, o el saque de lanzamientos libres marcado en 25 yardas en vez de en 20. De lo que estamos seguros es, de que todo aficionado a este juego, seguirá disfrutando año tras año.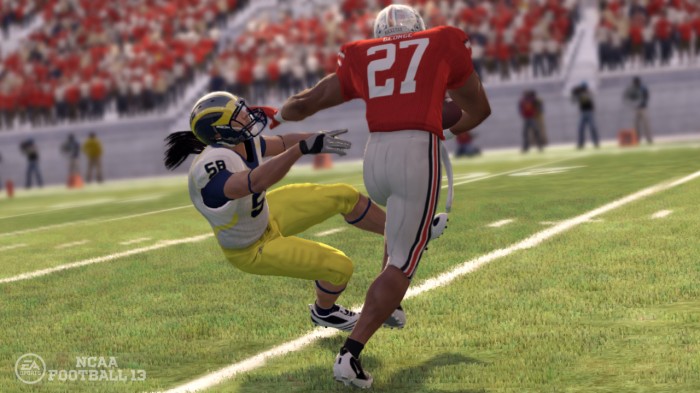 Mi Coach Adidas (PS3, Xbox 360)
Primero vino Wii Fit, y ahora las dos consolas punteras quieren copiar la idea con la colaboración de 505 Games y Adidas. Mi Coach fue una aplicación que tuvo gran acogida en Android e iOS hace ya unos meses y que muchas personas utilizaban durante sus actividades deportivas. Está previsto que para esta semana se lance la versión para PlayStation 3 y Xbox 360 en las que podremos utilizar el PS Move y Kinect respectivamente, para el mismo fin. Saldrá al a venta, en principio, el día 13 de julio a un precio cercano a los 40 €.

Y por si fuera poco aliciente hacer deporte sin salir de casa, Adidas nos quiere premiar con la aparición durante el juego de diversas celebridades como el aún jugador del Real Madrid, Kaká, José Mourinho (¿por qué?) o el potente Dwight Howard de la NBA. Ellos serán los encargados de dar clases magistrales dentro del juego. Parece una buena apuesta, veremos si nos sorprenden con buenas actualizaciones y gratuitas que mejoren la experiencia y alarguen la vida del juego.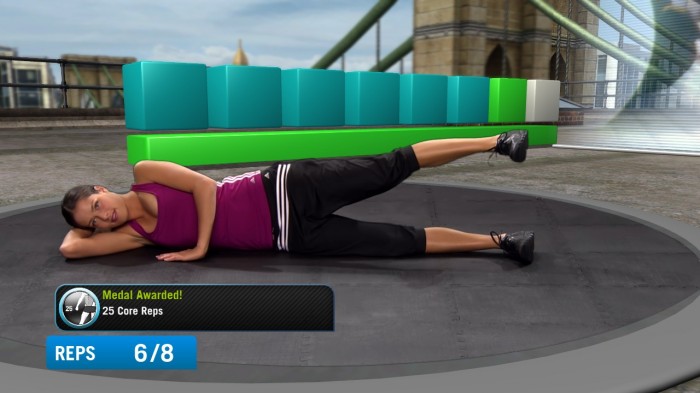 Mickey Mania (PSN)
La versión de Mikey Mania para PlayStation saldrá esta semana en la PS Network a un precio estimado cercano a los 5 €, y disponible para PS3 y PSP. Después de haber aparecido en casi todas las plataformas desde su lanzamiento, Mickey Mania: The Timeless Adventures of Mickey Mouse aterriza en la plataforma de pago online de Sony para abrir boca antes de lo que nos espera a final de año con Epic Mickey 2, y Epic Mickey the Power of Illusion para 3DS.

Quien nunca haya tenido el placer de jugar a Mickey Mania, ahora tendrá la oportunidad de disfrutar con el ratoncito de Disney atravesando diversos mundos creados durante la historia de esta compañía cinematográfica. Esta versión que se nos presenta, es la misma, idéntica a la de PlayStation, sin añadidos, y sin mejoras gráficas aparentes. Así, el usuario, parecerá estar jugando en su vieja PS, aunque en esta ocasión en una TV más grande y con mando inalámbrico.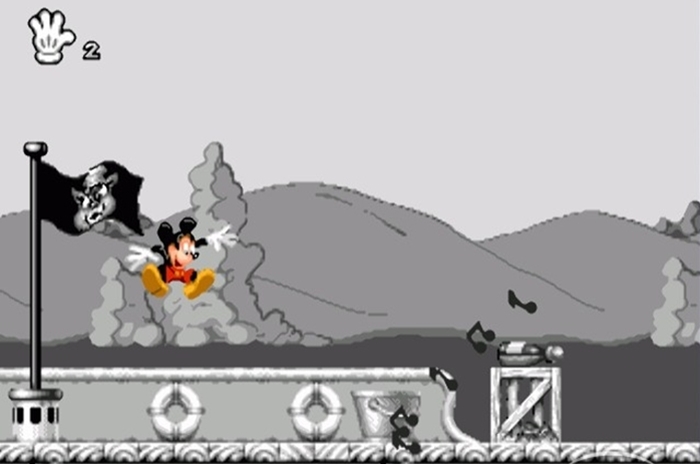 Ice Age: Continental Drift (Xbox 360, PS3, Wii, PC)
Cada obra cinematográfica de animación y con gran repercusión en el mundo, viene acompañada bajo el brazo de una versión en forma de videojuego para la mayoría de las plataformas disponibles. Esto es así siempre, y en esta ocasión, los chicos de Activision nos traen esta semana, concretamente el día 10 de julio la cuarta entrega de la saga Ice Age. El precio estimado estará en torno a los 55 € en las versiones para PS3 y Xbox 360 y 40 € en las de PC y Wii.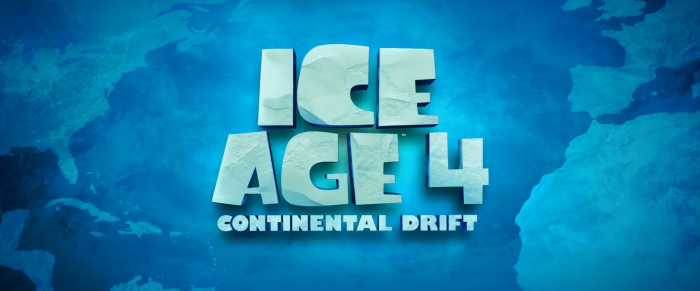 Volveremos a tomar el mando para dirigir a Manny, Sid y Diego en esta divertida aventura llena de minijuegos que se nos asemeja, y mucho, a los vistos en el juego Happy Feet. En esta nueva historia Manny y sus inseparables amigos deberán enfrentarse a unos cuantos piratas que buscan un tesoro en el glaciar. El botín se repartirá por medio de competiciones de salto de esquí, carrera deslizante por el hielo, rotura del mayor número de bloques de hielo, y algunas pruebas más entretenidas que decidirán quienes son los mejores jugadores durante la fría creación de los continentes.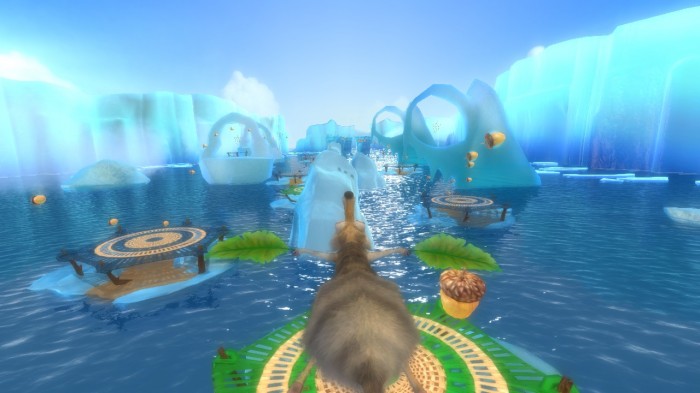 Los Sims 3: Diesel Kit
Los Sims se están convirtiendo en toda una red social global en la que todos tenemos nuestra proyección virtual y nos manejamos por ese mundo imaginario como si fuera lo más real posible. En esta ocasión EA Games tiene una colaboración exclusiva con la marca de ropa Diesel, la cual aportará los diseños de sus vestiduras al juego en forma de prendas que se podrán adquirir en tiendas virtuales del propio título. No dejéis de visitar los tutoriales de Los Sims 3 en Xombit Games.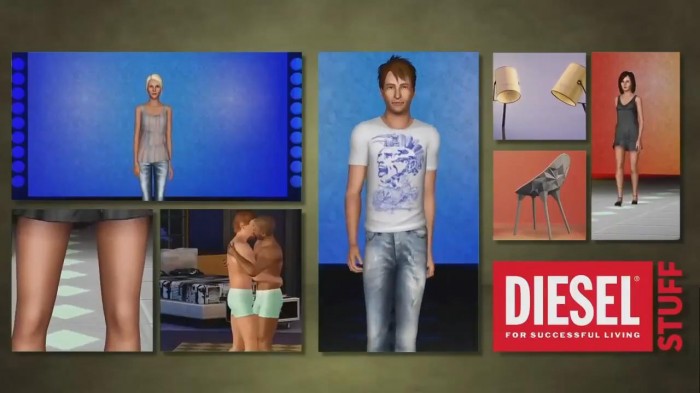 Esto no es más que un paso más al frente en lo que se refiere a la unión de los mundos real y virtual en uno mismo, lleno de posibilidades. La desarrolladora Maxis es la encargada de hilar los ropajes que nuestros personajes lleven en el juego y poder lucir ropa de marca, aunque sea en la pantalla de nuestro PC. Este pack podrá ser descargado a partir del próximo 12 de julio a un precio que se sitúa entre los 15-20 €, según la tienda que suelas visitar.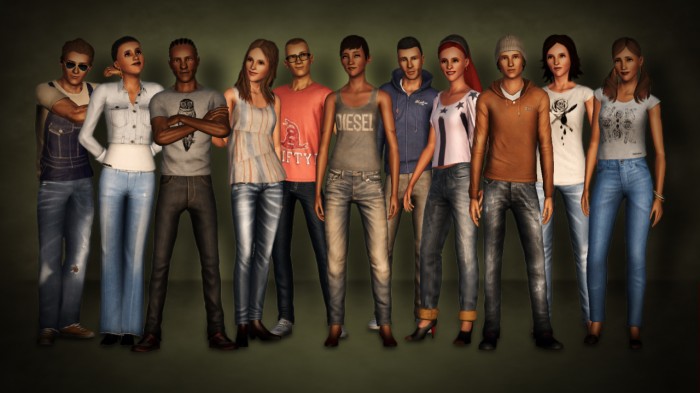 <style type='text/css'>
        #gallery-2 {
            margin: auto;
        }
        #gallery-2 .gallery-item {
            float: left;
            margin-top: 10px;
            text-align: center;
            width: 16%;
        }
        #gallery-2 img {
            border: 2px solid #cfcfcf;
        }
        #gallery-2 .gallery-caption {
            margin-left: 0;
        }
        /* see gallery_shortcode() in wp-includes/media.php */
    </style>
    <div data-carousel-extra='{"blog_id":27,"permalink":"https:\/\/xombitgames.com\/2012\/07\/lanzamientos-julio-semana2","likes_blog_id":40960699}' id='gallery-2' class='gallery galleryid-14235 gallery-columns-6 gallery-size-large'><dl class='gallery-item'>
        <dt class='gallery-icon landscape'>
            <img width="700" height="382" src="https://xombitgames.com/files/2012/07/Ice-Age-4-1-700x382.jpg" class="attachment-large size-large" alt="Gameplay 1" srcset="https://xombitgames.com/files/2012/07/Ice-Age-4-1-700x382.jpg 700w, https://xombitgames.com/files/2012/07/Ice-Age-4-1-400x218.jpg 400w, https://xombitgames.com/files/2012/07/Ice-Age-4-1-220x120.jpg 220w, https://xombitgames.com/files/2012/07/Ice-Age-4-1.jpg 1236w" sizes="(max-width: 700px) 100vw, 700px" data-attachment-id="14318" data-orig-file="https://xombitgames.com/files/2012/07/Ice-Age-4-1.jpg" data-orig-size="1236,676" data-comments-opened="1" data-image-meta="{&quot;aperture&quot;:&quot;0&quot;,&quot;credit&quot;:&quot;&quot;,&quot;camera&quot;:&quot;&quot;,&quot;caption&quot;:&quot;&quot;,&quot;created_timestamp&quot;:&quot;0&quot;,&quot;copyright&quot;:&quot;&quot;,&quot;focal_length&quot;:&quot;0&quot;,&quot;iso&quot;:&quot;0&quot;,&quot;shutter_speed&quot;:&quot;0&quot;,&quot;title&quot;:&quot;&quot;}" data-image-title="Ice Age 4 (1)" data-image-description="" data-medium-file="https://xombitgames.com/files/2012/07/Ice-Age-4-1-400x218.jpg" data-large-file="https://xombitgames.com/files/2012/07/Ice-Age-4-1-700x382.jpg" />
        </dt></dl><dl class='gallery-item'>
        <dt class='gallery-icon landscape'>
            <img width="700" height="393" src="https://xombitgames.com/files/2012/07/Ice-Age-4-2-700x393.jpg" class="attachment-large size-large" alt="Gameplay 2" srcset="https://xombitgames.com/files/2012/07/Ice-Age-4-2-700x393.jpg 700w, https://xombitgames.com/files/2012/07/Ice-Age-4-2-400x225.jpg 400w, https://xombitgames.com/files/2012/07/Ice-Age-4-2-220x123.jpg 220w, https://xombitgames.com/files/2012/07/Ice-Age-4-2.jpg 1280w" sizes="(max-width: 700px) 100vw, 700px" data-attachment-id="14319" data-orig-file="https://xombitgames.com/files/2012/07/Ice-Age-4-2.jpg" data-orig-size="1280,720" data-comments-opened="1" data-image-meta="{&quot;aperture&quot;:&quot;0&quot;,&quot;credit&quot;:&quot;&quot;,&quot;camera&quot;:&quot;&quot;,&quot;caption&quot;:&quot;&quot;,&quot;created_timestamp&quot;:&quot;0&quot;,&quot;copyright&quot;:&quot;&quot;,&quot;focal_length&quot;:&quot;0&quot;,&quot;iso&quot;:&quot;0&quot;,&quot;shutter_speed&quot;:&quot;0&quot;,&quot;title&quot;:&quot;&quot;}" data-image-title="Ice Age 4 (2)" data-image-description="" data-medium-file="https://xombitgames.com/files/2012/07/Ice-Age-4-2-400x225.jpg" data-large-file="https://xombitgames.com/files/2012/07/Ice-Age-4-2-700x393.jpg" />
        </dt></dl><dl class='gallery-item'>
        <dt class='gallery-icon landscape'>
            <img width="700" height="393" src="https://xombitgames.com/files/2012/07/Ice-Age-4-3-700x393.jpg" class="attachment-large size-large" alt="Gameplay 3" srcset="https://xombitgames.com/files/2012/07/Ice-Age-4-3-700x393.jpg 700w, https://xombitgames.com/files/2012/07/Ice-Age-4-3-400x225.jpg 400w, https://xombitgames.com/files/2012/07/Ice-Age-4-3-220x123.jpg 220w, https://xombitgames.com/files/2012/07/Ice-Age-4-3.jpg 1280w" sizes="(max-width: 700px) 100vw, 700px" data-attachment-id="14320" data-orig-file="https://xombitgames.com/files/2012/07/Ice-Age-4-3.jpg" data-orig-size="1280,720" data-comments-opened="1" data-image-meta="{&quot;aperture&quot;:&quot;0&quot;,&quot;credit&quot;:&quot;&quot;,&quot;camera&quot;:&quot;&quot;,&quot;caption&quot;:&quot;&quot;,&quot;created_timestamp&quot;:&quot;0&quot;,&quot;copyright&quot;:&quot;&quot;,&quot;focal_length&quot;:&quot;0&quot;,&quot;iso&quot;:&quot;0&quot;,&quot;shutter_speed&quot;:&quot;0&quot;,&quot;title&quot;:&quot;&quot;}" data-image-title="Ice Age 4 (3)" data-image-description="" data-medium-file="https://xombitgames.com/files/2012/07/Ice-Age-4-3-400x225.jpg" data-large-file="https://xombitgames.com/files/2012/07/Ice-Age-4-3-700x393.jpg" />
        </dt></dl><dl class='gallery-item'>
        <dt class='gallery-icon landscape'>
            <img width="700" height="393" src="https://xombitgames.com/files/2012/07/Ice-Age-4-4-700x393.jpg" class="attachment-large size-large" alt="Gameplay 4" srcset="https://xombitgames.com/files/2012/07/Ice-Age-4-4-700x393.jpg 700w, https://xombitgames.com/files/2012/07/Ice-Age-4-4-400x225.jpg 400w, https://xombitgames.com/files/2012/07/Ice-Age-4-4-220x123.jpg 220w, https://xombitgames.com/files/2012/07/Ice-Age-4-4.jpg 1280w" sizes="(max-width: 700px) 100vw, 700px" data-attachment-id="14321" data-orig-file="https://xombitgames.com/files/2012/07/Ice-Age-4-4.jpg" data-orig-size="1280,720" data-comments-opened="1" data-image-meta="{&quot;aperture&quot;:&quot;0&quot;,&quot;credit&quot;:&quot;&quot;,&quot;camera&quot;:&quot;&quot;,&quot;caption&quot;:&quot;&quot;,&quot;created_timestamp&quot;:&quot;0&quot;,&quot;copyright&quot;:&quot;&quot;,&quot;focal_length&quot;:&quot;0&quot;,&quot;iso&quot;:&quot;0&quot;,&quot;shutter_speed&quot;:&quot;0&quot;,&quot;title&quot;:&quot;&quot;}" data-image-title="Ice Age 4 (4)" data-image-description="" data-medium-file="https://xombitgames.com/files/2012/07/Ice-Age-4-4-400x225.jpg" data-large-file="https://xombitgames.com/files/2012/07/Ice-Age-4-4-700x393.jpg" />
        </dt></dl><dl class='gallery-item'>
        <dt class='gallery-icon landscape'>
            <img width="700" height="393" src="https://xombitgames.com/files/2012/07/Ice-Age-4-5-700x393.jpg" class="attachment-large size-large" alt="Gameplay 5" srcset="https://xombitgames.com/files/2012/07/Ice-Age-4-5-700x393.jpg 700w, https://xombitgames.com/files/2012/07/Ice-Age-4-5-400x225.jpg 400w, https://xombitgames.com/files/2012/07/Ice-Age-4-5-220x123.jpg 220w, https://xombitgames.com/files/2012/07/Ice-Age-4-5.jpg 1280w" sizes="(max-width: 700px) 100vw, 700px" data-attachment-id="14322" data-orig-file="https://xombitgames.com/files/2012/07/Ice-Age-4-5.jpg" data-orig-size="1280,720" data-comments-opened="1" data-image-meta="{&quot;aperture&quot;:&quot;0&quot;,&quot;credit&quot;:&quot;&quot;,&quot;camera&quot;:&quot;&quot;,&quot;caption&quot;:&quot;&quot;,&quot;created_timestamp&quot;:&quot;0&quot;,&quot;copyright&quot;:&quot;&quot;,&quot;focal_length&quot;:&quot;0&quot;,&quot;iso&quot;:&quot;0&quot;,&quot;shutter_speed&quot;:&quot;0&quot;,&quot;title&quot;:&quot;&quot;}" data-image-title="Ice Age 4 (5)" data-image-description="" data-medium-file="https://xombitgames.com/files/2012/07/Ice-Age-4-5-400x225.jpg" data-large-file="https://xombitgames.com/files/2012/07/Ice-Age-4-5-700x393.jpg" />
        </dt></dl><dl class='gallery-item'>
        <dt class='gallery-icon landscape'>
            <img width="700" height="291" src="https://xombitgames.com/files/2012/07/Ice-Age-4-portada-700x291.png" class="attachment-large size-large" alt="Imagen de portada" srcset="https://xombitgames.com/files/2012/07/Ice-Age-4-portada-700x291.png 700w, https://xombitgames.com/files/2012/07/Ice-Age-4-portada-400x166.png 400w, https://xombitgames.com/files/2012/07/Ice-Age-4-portada-220x91.png 220w" sizes="(max-width: 700px) 100vw, 700px" data-attachment-id="14323" data-orig-file="https://xombitgames.com/files/2012/07/Ice-Age-4-portada.png" data-orig-size="1673,697" data-comments-opened="1" data-image-meta="{&quot;aperture&quot;:&quot;0&quot;,&quot;credit&quot;:&quot;&quot;,&quot;camera&quot;:&quot;&quot;,&quot;caption&quot;:&quot;&quot;,&quot;created_timestamp&quot;:&quot;0&quot;,&quot;copyright&quot;:&quot;&quot;,&quot;focal_length&quot;:&quot;0&quot;,&quot;iso&quot;:&quot;0&quot;,&quot;shutter_speed&quot;:&quot;0&quot;,&quot;title&quot;:&quot;&quot;}" data-image-title="Ice Age 4 (portada)" data-image-description="" data-medium-file="https://xombitgames.com/files/2012/07/Ice-Age-4-portada-400x166.png" data-large-file="https://xombitgames.com/files/2012/07/Ice-Age-4-portada-700x291.png" />
        </dt></dl><br style="clear: both" /><dl class='gallery-item'>
        <dt class='gallery-icon landscape'>
            <img width="700" height="494" src="https://xombitgames.com/files/2012/07/Los-Sims-3-Diesel-kit-1-700x494.jpg" class="attachment-large size-large" alt="Gameplay 1" srcset="https://xombitgames.com/files/2012/07/Los-Sims-3-Diesel-kit-1-700x494.jpg 700w, https://xombitgames.com/files/2012/07/Los-Sims-3-Diesel-kit-1-400x282.jpg 400w, https://xombitgames.com/files/2012/07/Los-Sims-3-Diesel-kit-1-284x200.jpg 284w, https://xombitgames.com/files/2012/07/Los-Sims-3-Diesel-kit-1-220x155.jpg 220w, https://xombitgames.com/files/2012/07/Los-Sims-3-Diesel-kit-1.jpg 1021w" sizes="(max-width: 700px) 100vw, 700px" data-attachment-id="14324" data-orig-file="https://xombitgames.com/files/2012/07/Los-Sims-3-Diesel-kit-1.jpg" data-orig-size="1021,721" data-comments-opened="1" data-image-meta="{&quot;aperture&quot;:&quot;0&quot;,&quot;credit&quot;:&quot;&quot;,&quot;camera&quot;:&quot;&quot;,&quot;caption&quot;:&quot;&quot;,&quot;created_timestamp&quot;:&quot;0&quot;,&quot;copyright&quot;:&quot;&quot;,&quot;focal_length&quot;:&quot;0&quot;,&quot;iso&quot;:&quot;0&quot;,&quot;shutter_speed&quot;:&quot;0&quot;,&quot;title&quot;:&quot;&quot;}" data-image-title="Los Sims 3 Diesel kit (1)" data-image-description="" data-medium-file="https://xombitgames.com/files/2012/07/Los-Sims-3-Diesel-kit-1-400x282.jpg" data-large-file="https://xombitgames.com/files/2012/07/Los-Sims-3-Diesel-kit-1-700x494.jpg" />
        </dt></dl><dl class='gallery-item'>
        <dt class='gallery-icon landscape'>
            <img width="700" height="393" src="https://xombitgames.com/files/2012/07/Los-Sims-3-Diesel-kit-2-700x393.jpg" class="attachment-large size-large" alt="Gameplay 2" srcset="https://xombitgames.com/files/2012/07/Los-Sims-3-Diesel-kit-2-700x393.jpg 700w, https://xombitgames.com/files/2012/07/Los-Sims-3-Diesel-kit-2-400x225.jpg 400w, https://xombitgames.com/files/2012/07/Los-Sims-3-Diesel-kit-2-220x123.jpg 220w, https://xombitgames.com/files/2012/07/Los-Sims-3-Diesel-kit-2.jpg 1280w" sizes="(max-width: 700px) 100vw, 700px" data-attachment-id="14325" data-orig-file="https://xombitgames.com/files/2012/07/Los-Sims-3-Diesel-kit-2.jpg" data-orig-size="1280,720" data-comments-opened="1" data-image-meta="{&quot;aperture&quot;:&quot;0&quot;,&quot;credit&quot;:&quot;&quot;,&quot;camera&quot;:&quot;&quot;,&quot;caption&quot;:&quot;&quot;,&quot;created_timestamp&quot;:&quot;0&quot;,&quot;copyright&quot;:&quot;&quot;,&quot;focal_length&quot;:&quot;0&quot;,&quot;iso&quot;:&quot;0&quot;,&quot;shutter_speed&quot;:&quot;0&quot;,&quot;title&quot;:&quot;&quot;}" data-image-title="Los Sims 3 Diesel kit (2)" data-image-description="" data-medium-file="https://xombitgames.com/files/2012/07/Los-Sims-3-Diesel-kit-2-400x225.jpg" data-large-file="https://xombitgames.com/files/2012/07/Los-Sims-3-Diesel-kit-2-700x393.jpg" />
        </dt></dl><dl class='gallery-item'>
        <dt class='gallery-icon landscape'>
            <img width="700" height="298" src="https://xombitgames.com/files/2012/07/Los-Sims-3-Diesel-kit-3-700x298.jpg" class="attachment-large size-large" alt="Gameplay 3" srcset="https://xombitgames.com/files/2012/07/Los-Sims-3-Diesel-kit-3-700x298.jpg 700w, https://xombitgames.com/files/2012/07/Los-Sims-3-Diesel-kit-3-400x170.jpg 400w, https://xombitgames.com/files/2012/07/Los-Sims-3-Diesel-kit-3-220x93.jpg 220w, https://xombitgames.com/files/2012/07/Los-Sims-3-Diesel-kit-3.jpg 1567w" sizes="(max-width: 700px) 100vw, 700px" data-attachment-id="14326" data-orig-file="https://xombitgames.com/files/2012/07/Los-Sims-3-Diesel-kit-3.jpg" data-orig-size="1567,669" data-comments-opened="1" data-image-meta="{&quot;aperture&quot;:&quot;0&quot;,&quot;credit&quot;:&quot;&quot;,&quot;camera&quot;:&quot;&quot;,&quot;caption&quot;:&quot;&quot;,&quot;created_timestamp&quot;:&quot;0&quot;,&quot;copyright&quot;:&quot;&quot;,&quot;focal_length&quot;:&quot;0&quot;,&quot;iso&quot;:&quot;0&quot;,&quot;shutter_speed&quot;:&quot;0&quot;,&quot;title&quot;:&quot;942615_SSA&quot;}" data-image-title="Los Sims Diesel Kit (3)" data-image-description="" data-medium-file="https://xombitgames.com/files/2012/07/Los-Sims-3-Diesel-kit-3-400x170.jpg" data-large-file="https://xombitgames.com/files/2012/07/Los-Sims-3-Diesel-kit-3-700x298.jpg" />
        </dt></dl><dl class='gallery-item'>
        <dt class='gallery-icon landscape'>
            <img width="700" height="393" src="https://xombitgames.com/files/2012/07/Los-Sims-3-Diesel-kit-4-700x393.jpg" class="attachment-large size-large" alt="Gameplay 4" srcset="https://xombitgames.com/files/2012/07/Los-Sims-3-Diesel-kit-4-700x393.jpg 700w, https://xombitgames.com/files/2012/07/Los-Sims-3-Diesel-kit-4-400x225.jpg 400w, https://xombitgames.com/files/2012/07/Los-Sims-3-Diesel-kit-4-220x123.jpg 220w, https://xombitgames.com/files/2012/07/Los-Sims-3-Diesel-kit-4.jpg 1600w" sizes="(max-width: 700px) 100vw, 700px" data-attachment-id="14327" data-orig-file="https://xombitgames.com/files/2012/07/Los-Sims-3-Diesel-kit-4.jpg" data-orig-size="1600,900" data-comments-opened="1" data-image-meta="{&quot;aperture&quot;:&quot;0&quot;,&quot;credit&quot;:&quot;&quot;,&quot;camera&quot;:&quot;&quot;,&quot;caption&quot;:&quot;&quot;,&quot;created_timestamp&quot;:&quot;0&quot;,&quot;copyright&quot;:&quot;&quot;,&quot;focal_length&quot;:&quot;0&quot;,&quot;iso&quot;:&quot;0&quot;,&quot;shutter_speed&quot;:&quot;0&quot;,&quot;title&quot;:&quot;&quot;}" data-image-title="Los Sims 3 Diesel kit (4)" data-image-description="" data-medium-file="https://xombitgames.com/files/2012/07/Los-Sims-3-Diesel-kit-4-400x225.jpg" data-large-file="https://xombitgames.com/files/2012/07/Los-Sims-3-Diesel-kit-4-700x393.jpg" />
        </dt></dl><dl class='gallery-item'>
        <dt class='gallery-icon landscape'>
            <img width="700" height="393" src="https://xombitgames.com/files/2012/07/Los-Sims-3-Diesel-kit-5-700x393.jpg" class="attachment-large size-large" alt="Gameplay 5" srcset="https://xombitgames.com/files/2012/07/Los-Sims-3-Diesel-kit-5-700x393.jpg 700w, https://xombitgames.com/files/2012/07/Los-Sims-3-Diesel-kit-5-400x225.jpg 400w, https://xombitgames.com/files/2012/07/Los-Sims-3-Diesel-kit-5-220x123.jpg 220w, https://xombitgames.com/files/2012/07/Los-Sims-3-Diesel-kit-5.jpg 1280w" sizes="(max-width: 700px) 100vw, 700px" data-attachment-id="14328" data-orig-file="https://xombitgames.com/files/2012/07/Los-Sims-3-Diesel-kit-5.jpg" data-orig-size="1280,720" data-comments-opened="1" data-image-meta="{&quot;aperture&quot;:&quot;0&quot;,&quot;credit&quot;:&quot;&quot;,&quot;camera&quot;:&quot;&quot;,&quot;caption&quot;:&quot;&quot;,&quot;created_timestamp&quot;:&quot;0&quot;,&quot;copyright&quot;:&quot;&quot;,&quot;focal_length&quot;:&quot;0&quot;,&quot;iso&quot;:&quot;0&quot;,&quot;shutter_speed&quot;:&quot;0&quot;,&quot;title&quot;:&quot;&quot;}" data-image-title="Los Sims 3 Diesel kit (5)" data-image-description="" data-medium-file="https://xombitgames.com/files/2012/07/Los-Sims-3-Diesel-kit-5-400x225.jpg" data-large-file="https://xombitgames.com/files/2012/07/Los-Sims-3-Diesel-kit-5-700x393.jpg" />
        </dt></dl><dl class='gallery-item'>
        <dt class='gallery-icon landscape'>
            <img width="700" height="393" src="https://xombitgames.com/files/2012/07/Los-Sims-3-Diesel-kit-6-700x393.jpg" class="attachment-large size-large" alt="Gameplay 6" srcset="https://xombitgames.com/files/2012/07/Los-Sims-3-Diesel-kit-6-700x393.jpg 700w, https://xombitgames.com/files/2012/07/Los-Sims-3-Diesel-kit-6-400x225.jpg 400w, https://xombitgames.com/files/2012/07/Los-Sims-3-Diesel-kit-6-220x123.jpg 220w, https://xombitgames.com/files/2012/07/Los-Sims-3-Diesel-kit-6.jpg 1600w" sizes="(max-width: 700px) 100vw, 700px" data-attachment-id="14329" data-orig-file="https://xombitgames.com/files/2012/07/Los-Sims-3-Diesel-kit-6.jpg" data-orig-size="1600,900" data-comments-opened="1" data-image-meta="{&quot;aperture&quot;:&quot;0&quot;,&quot;credit&quot;:&quot;&quot;,&quot;camera&quot;:&quot;&quot;,&quot;caption&quot;:&quot;&quot;,&quot;created_timestamp&quot;:&quot;0&quot;,&quot;copyright&quot;:&quot;&quot;,&quot;focal_length&quot;:&quot;0&quot;,&quot;iso&quot;:&quot;0&quot;,&quot;shutter_speed&quot;:&quot;0&quot;,&quot;title&quot;:&quot;&quot;}" data-image-title="Los Sims 3 Diesel kit (6)" data-image-description="" data-medium-file="https://xombitgames.com/files/2012/07/Los-Sims-3-Diesel-kit-6-400x225.jpg" data-large-file="https://xombitgames.com/files/2012/07/Los-Sims-3-Diesel-kit-6-700x393.jpg" />
        </dt></dl><br style="clear: both" /><dl class='gallery-item'>
        <dt class='gallery-icon landscape'>
            <img width="700" height="486" src="https://xombitgames.com/files/2012/07/Mickey-Mania-PSX-1.jpg" class="attachment-large size-large" alt="Gameplay 1" srcset="https://xombitgames.com/files/2012/07/Mickey-Mania-PSX-1.jpg 700w, https://xombitgames.com/files/2012/07/Mickey-Mania-PSX-1-400x277.jpg 400w, https://xombitgames.com/files/2012/07/Mickey-Mania-PSX-1-220x152.jpg 220w" sizes="(max-width: 700px) 100vw, 700px" data-attachment-id="14330" data-orig-file="https://xombitgames.com/files/2012/07/Mickey-Mania-PSX-1.jpg" data-orig-size="700,486" data-comments-opened="1" data-image-meta="{&quot;aperture&quot;:&quot;0&quot;,&quot;credit&quot;:&quot;&quot;,&quot;camera&quot;:&quot;&quot;,&quot;caption&quot;:&quot;&quot;,&quot;created_timestamp&quot;:&quot;0&quot;,&quot;copyright&quot;:&quot;&quot;,&quot;focal_length&quot;:&quot;0&quot;,&quot;iso&quot;:&quot;0&quot;,&quot;shutter_speed&quot;:&quot;0&quot;,&quot;title&quot;:&quot;&quot;}" data-image-title="Mickey Mania PSX (1)" data-image-description="" data-medium-file="https://xombitgames.com/files/2012/07/Mickey-Mania-PSX-1-400x277.jpg" data-large-file="https://xombitgames.com/files/2012/07/Mickey-Mania-PSX-1.jpg" />
        </dt></dl><dl class='gallery-item'>
        <dt class='gallery-icon landscape'>
            <img width="700" height="509" src="https://xombitgames.com/files/2012/07/Mickey-Mania-PSX-2.jpg" class="attachment-large size-large" alt="Gameplay 2" srcset="https://xombitgames.com/files/2012/07/Mickey-Mania-PSX-2.jpg 700w, https://xombitgames.com/files/2012/07/Mickey-Mania-PSX-2-400x290.jpg 400w, https://xombitgames.com/files/2012/07/Mickey-Mania-PSX-2-220x159.jpg 220w" sizes="(max-width: 700px) 100vw, 700px" data-attachment-id="14331" data-orig-file="https://xombitgames.com/files/2012/07/Mickey-Mania-PSX-2.jpg" data-orig-size="700,509" data-comments-opened="1" data-image-meta="{&quot;aperture&quot;:&quot;0&quot;,&quot;credit&quot;:&quot;&quot;,&quot;camera&quot;:&quot;&quot;,&quot;caption&quot;:&quot;&quot;,&quot;created_timestamp&quot;:&quot;0&quot;,&quot;copyright&quot;:&quot;&quot;,&quot;focal_length&quot;:&quot;0&quot;,&quot;iso&quot;:&quot;0&quot;,&quot;shutter_speed&quot;:&quot;0&quot;,&quot;title&quot;:&quot;&quot;}" data-image-title="Mickey Mania PSX (2)" data-image-description="" data-medium-file="https://xombitgames.com/files/2012/07/Mickey-Mania-PSX-2-400x290.jpg" data-large-file="https://xombitgames.com/files/2012/07/Mickey-Mania-PSX-2.jpg" />
        </dt></dl><dl class='gallery-item'>
        <dt class='gallery-icon landscape'>
            <img width="700" height="611" src="https://xombitgames.com/files/2012/07/Mickey-Mania-PSX-3.jpg" class="attachment-large size-large" alt="Gameplay 3" srcset="https://xombitgames.com/files/2012/07/Mickey-Mania-PSX-3.jpg 700w, https://xombitgames.com/files/2012/07/Mickey-Mania-PSX-3-400x349.jpg 400w, https://xombitgames.com/files/2012/07/Mickey-Mania-PSX-3-189x165.jpg 189w" sizes="(max-width: 700px) 100vw, 700px" data-attachment-id="14332" data-orig-file="https://xombitgames.com/files/2012/07/Mickey-Mania-PSX-3.jpg" data-orig-size="700,611" data-comments-opened="1" data-image-meta="{&quot;aperture&quot;:&quot;0&quot;,&quot;credit&quot;:&quot;&quot;,&quot;camera&quot;:&quot;&quot;,&quot;caption&quot;:&quot;&quot;,&quot;created_timestamp&quot;:&quot;0&quot;,&quot;copyright&quot;:&quot;&quot;,&quot;focal_length&quot;:&quot;0&quot;,&quot;iso&quot;:&quot;0&quot;,&quot;shutter_speed&quot;:&quot;0&quot;,&quot;title&quot;:&quot;&quot;}" data-image-title="Mickey Mania PSX (3)" data-image-description="" data-medium-file="https://xombitgames.com/files/2012/07/Mickey-Mania-PSX-3-400x349.jpg" data-large-file="https://xombitgames.com/files/2012/07/Mickey-Mania-PSX-3.jpg" />
        </dt></dl><dl class='gallery-item'>
        <dt class='gallery-icon landscape'>
            <img width="700" height="464" src="https://xombitgames.com/files/2012/07/Mickey-Mania-PSX-4.jpg" class="attachment-large size-large" alt="Gameplay 4" srcset="https://xombitgames.com/files/2012/07/Mickey-Mania-PSX-4.jpg 700w, https://xombitgames.com/files/2012/07/Mickey-Mania-PSX-4-400x265.jpg 400w, https://xombitgames.com/files/2012/07/Mickey-Mania-PSX-4-220x145.jpg 220w" sizes="(max-width: 700px) 100vw, 700px" data-attachment-id="14333" data-orig-file="https://xombitgames.com/files/2012/07/Mickey-Mania-PSX-4.jpg" data-orig-size="700,464" data-comments-opened="1" data-image-meta="{&quot;aperture&quot;:&quot;0&quot;,&quot;credit&quot;:&quot;&quot;,&quot;camera&quot;:&quot;&quot;,&quot;caption&quot;:&quot;&quot;,&quot;created_timestamp&quot;:&quot;0&quot;,&quot;copyright&quot;:&quot;&quot;,&quot;focal_length&quot;:&quot;0&quot;,&quot;iso&quot;:&quot;0&quot;,&quot;shutter_speed&quot;:&quot;0&quot;,&quot;title&quot;:&quot;&quot;}" data-image-title="Mickey Mania PSX (4)" data-image-description="" data-medium-file="https://xombitgames.com/files/2012/07/Mickey-Mania-PSX-4-400x265.jpg" data-large-file="https://xombitgames.com/files/2012/07/Mickey-Mania-PSX-4.jpg" />
        </dt></dl><dl class='gallery-item'>
        <dt class='gallery-icon landscape'>
            <img width="700" height="463" src="https://xombitgames.com/files/2012/07/Mickey-Mania-PSX-5.jpg" class="attachment-large size-large" alt="Gameplay 5" srcset="https://xombitgames.com/files/2012/07/Mickey-Mania-PSX-5.jpg 700w, https://xombitgames.com/files/2012/07/Mickey-Mania-PSX-5-400x264.jpg 400w, https://xombitgames.com/files/2012/07/Mickey-Mania-PSX-5-220x145.jpg 220w" sizes="(max-width: 700px) 100vw, 700px" data-attachment-id="14334" data-orig-file="https://xombitgames.com/files/2012/07/Mickey-Mania-PSX-5.jpg" data-orig-size="700,463" data-comments-opened="1" data-image-meta="{&quot;aperture&quot;:&quot;0&quot;,&quot;credit&quot;:&quot;&quot;,&quot;camera&quot;:&quot;&quot;,&quot;caption&quot;:&quot;&quot;,&quot;created_timestamp&quot;:&quot;0&quot;,&quot;copyright&quot;:&quot;&quot;,&quot;focal_length&quot;:&quot;0&quot;,&quot;iso&quot;:&quot;0&quot;,&quot;shutter_speed&quot;:&quot;0&quot;,&quot;title&quot;:&quot;&quot;}" data-image-title="Mickey Mania PSX (5)" data-image-description="" data-medium-file="https://xombitgames.com/files/2012/07/Mickey-Mania-PSX-5-400x264.jpg" data-large-file="https://xombitgames.com/files/2012/07/Mickey-Mania-PSX-5.jpg" />
        </dt></dl><dl class='gallery-item'>
        <dt class='gallery-icon landscape'>
            <img width="700" height="141" src="https://xombitgames.com/files/2012/07/Mickey-Mania-PSX-portada.jpg" class="attachment-large size-large" alt="Imagen de portada" srcset="https://xombitgames.com/files/2012/07/Mickey-Mania-PSX-portada.jpg 700w, https://xombitgames.com/files/2012/07/Mickey-Mania-PSX-portada-400x80.jpg 400w, https://xombitgames.com/files/2012/07/Mickey-Mania-PSX-portada-220x44.jpg 220w" sizes="(max-width: 700px) 100vw, 700px" data-attachment-id="14335" data-orig-file="https://xombitgames.com/files/2012/07/Mickey-Mania-PSX-portada.jpg" data-orig-size="700,141" data-comments-opened="1" data-image-meta="{&quot;aperture&quot;:&quot;0&quot;,&quot;credit&quot;:&quot;&quot;,&quot;camera&quot;:&quot;&quot;,&quot;caption&quot;:&quot;&quot;,&quot;created_timestamp&quot;:&quot;0&quot;,&quot;copyright&quot;:&quot;&quot;,&quot;focal_length&quot;:&quot;0&quot;,&quot;iso&quot;:&quot;0&quot;,&quot;shutter_speed&quot;:&quot;0&quot;,&quot;title&quot;:&quot;&quot;}" data-image-title="Mickey Mania PSX (portada)" data-image-description="" data-medium-file="https://xombitgames.com/files/2012/07/Mickey-Mania-PSX-portada-400x80.jpg" data-large-file="https://xombitgames.com/files/2012/07/Mickey-Mania-PSX-portada.jpg" />
        </dt></dl><br style="clear: both" /><dl class='gallery-item'>
        <dt class='gallery-icon landscape'>
            <img width="700" height="393" src="https://xombitgames.com/files/2012/07/MiCoach-Adidas-chica-700x393.jpg" class="attachment-large size-large" alt="Gameplay chica" srcset="https://xombitgames.com/files/2012/07/MiCoach-Adidas-chica-700x393.jpg 700w, https://xombitgames.com/files/2012/07/MiCoach-Adidas-chica-400x225.jpg 400w, https://xombitgames.com/files/2012/07/MiCoach-Adidas-chica-220x123.jpg 220w, https://xombitgames.com/files/2012/07/MiCoach-Adidas-chica.jpg 1280w" sizes="(max-width: 700px) 100vw, 700px" data-attachment-id="14336" data-orig-file="https://xombitgames.com/files/2012/07/MiCoach-Adidas-chica.jpg" data-orig-size="1280,720" data-comments-opened="1" data-image-meta="{&quot;aperture&quot;:&quot;0&quot;,&quot;credit&quot;:&quot;&quot;,&quot;camera&quot;:&quot;&quot;,&quot;caption&quot;:&quot;&quot;,&quot;created_timestamp&quot;:&quot;0&quot;,&quot;copyright&quot;:&quot;&quot;,&quot;focal_length&quot;:&quot;0&quot;,&quot;iso&quot;:&quot;0&quot;,&quot;shutter_speed&quot;:&quot;0&quot;,&quot;title&quot;:&quot;&quot;}" data-image-title="MiCoach Adidas (chica)" data-image-description="" data-medium-file="https://xombitgames.com/files/2012/07/MiCoach-Adidas-chica-400x225.jpg" data-large-file="https://xombitgames.com/files/2012/07/MiCoach-Adidas-chica-700x393.jpg" />
        </dt></dl><dl class='gallery-item'>
        <dt class='gallery-icon landscape'>
            <img width="700" height="393" src="https://xombitgames.com/files/2012/07/MiCoach-Adidas-gameplay-2-700x393.jpg" class="attachment-large size-large" alt="Gameplay 2" srcset="https://xombitgames.com/files/2012/07/MiCoach-Adidas-gameplay-2-700x393.jpg 700w, https://xombitgames.com/files/2012/07/MiCoach-Adidas-gameplay-2-400x225.jpg 400w, https://xombitgames.com/files/2012/07/MiCoach-Adidas-gameplay-2-220x123.jpg 220w, https://xombitgames.com/files/2012/07/MiCoach-Adidas-gameplay-2.jpg 1200w" sizes="(max-width: 700px) 100vw, 700px" data-attachment-id="14337" data-orig-file="https://xombitgames.com/files/2012/07/MiCoach-Adidas-gameplay-2.jpg" data-orig-size="1200,675" data-comments-opened="1" data-image-meta="{&quot;aperture&quot;:&quot;0&quot;,&quot;credit&quot;:&quot;&quot;,&quot;camera&quot;:&quot;&quot;,&quot;caption&quot;:&quot;&quot;,&quot;created_timestamp&quot;:&quot;0&quot;,&quot;copyright&quot;:&quot;&quot;,&quot;focal_length&quot;:&quot;0&quot;,&quot;iso&quot;:&quot;0&quot;,&quot;shutter_speed&quot;:&quot;0&quot;,&quot;title&quot;:&quot;&quot;}" data-image-title="MiCoach Adidas (gameplay 2)" data-image-description="" data-medium-file="https://xombitgames.com/files/2012/07/MiCoach-Adidas-gameplay-2-400x225.jpg" data-large-file="https://xombitgames.com/files/2012/07/MiCoach-Adidas-gameplay-2-700x393.jpg" />
        </dt></dl><dl class='gallery-item'>
        <dt class='gallery-icon landscape'>
            <img width="700" height="393" src="https://xombitgames.com/files/2012/07/MiCoach-Adidas-gameplay-700x393.jpg" class="attachment-large size-large" alt="Gameplay 1" srcset="https://xombitgames.com/files/2012/07/MiCoach-Adidas-gameplay-700x393.jpg 700w, https://xombitgames.com/files/2012/07/MiCoach-Adidas-gameplay-400x225.jpg 400w, https://xombitgames.com/files/2012/07/MiCoach-Adidas-gameplay-220x123.jpg 220w, https://xombitgames.com/files/2012/07/MiCoach-Adidas-gameplay.jpg 1200w" sizes="(max-width: 700px) 100vw, 700px" data-attachment-id="14338" data-orig-file="https://xombitgames.com/files/2012/07/MiCoach-Adidas-gameplay.jpg" data-orig-size="1200,675" data-comments-opened="1" data-image-meta="{&quot;aperture&quot;:&quot;0&quot;,&quot;credit&quot;:&quot;&quot;,&quot;camera&quot;:&quot;&quot;,&quot;caption&quot;:&quot;&quot;,&quot;created_timestamp&quot;:&quot;0&quot;,&quot;copyright&quot;:&quot;&quot;,&quot;focal_length&quot;:&quot;0&quot;,&quot;iso&quot;:&quot;0&quot;,&quot;shutter_speed&quot;:&quot;0&quot;,&quot;title&quot;:&quot;&quot;}" data-image-title="MiCoach Adidas (gameplay)" data-image-description="" data-medium-file="https://xombitgames.com/files/2012/07/MiCoach-Adidas-gameplay-400x225.jpg" data-large-file="https://xombitgames.com/files/2012/07/MiCoach-Adidas-gameplay-700x393.jpg" />
        </dt></dl><dl class='gallery-item'>
        <dt class='gallery-icon landscape'>
            <img width="700" height="393" src="https://xombitgames.com/files/2012/07/MiCoach-Adidas-Kaka-2-700x393.jpg" class="attachment-large size-large" alt="Gameplay Kaka 2" srcset="https://xombitgames.com/files/2012/07/MiCoach-Adidas-Kaka-2-700x393.jpg 700w, https://xombitgames.com/files/2012/07/MiCoach-Adidas-Kaka-2-400x225.jpg 400w, https://xombitgames.com/files/2012/07/MiCoach-Adidas-Kaka-2-220x123.jpg 220w, https://xombitgames.com/files/2012/07/MiCoach-Adidas-Kaka-2.jpg 1280w" sizes="(max-width: 700px) 100vw, 700px" data-attachment-id="14339" data-orig-file="https://xombitgames.com/files/2012/07/MiCoach-Adidas-Kaka-2.jpg" data-orig-size="1280,720" data-comments-opened="1" data-image-meta="{&quot;aperture&quot;:&quot;0&quot;,&quot;credit&quot;:&quot;&quot;,&quot;camera&quot;:&quot;&quot;,&quot;caption&quot;:&quot;&quot;,&quot;created_timestamp&quot;:&quot;0&quot;,&quot;copyright&quot;:&quot;&quot;,&quot;focal_length&quot;:&quot;0&quot;,&quot;iso&quot;:&quot;0&quot;,&quot;shutter_speed&quot;:&quot;0&quot;,&quot;title&quot;:&quot;&quot;}" data-image-title="MiCoach Adidas (Kaka 2)" data-image-description="" data-medium-file="https://xombitgames.com/files/2012/07/MiCoach-Adidas-Kaka-2-400x225.jpg" data-large-file="https://xombitgames.com/files/2012/07/MiCoach-Adidas-Kaka-2-700x393.jpg" />
        </dt></dl><dl class='gallery-item'>
        <dt class='gallery-icon landscape'>
            <img width="700" height="371" src="https://xombitgames.com/files/2012/07/MiCoach-Adidas-Mourinho-700x371.jpg" class="attachment-large size-large" alt="Gameplay Mourinho" srcset="https://xombitgames.com/files/2012/07/MiCoach-Adidas-Mourinho-700x371.jpg 700w, https://xombitgames.com/files/2012/07/MiCoach-Adidas-Mourinho-400x212.jpg 400w, https://xombitgames.com/files/2012/07/MiCoach-Adidas-Mourinho-220x116.jpg 220w, https://xombitgames.com/files/2012/07/MiCoach-Adidas-Mourinho.jpg 1278w" sizes="(max-width: 700px) 100vw, 700px" data-attachment-id="14340" data-orig-file="https://xombitgames.com/files/2012/07/MiCoach-Adidas-Mourinho.jpg" data-orig-size="1278,679" data-comments-opened="1" data-image-meta="{&quot;aperture&quot;:&quot;0&quot;,&quot;credit&quot;:&quot;&quot;,&quot;camera&quot;:&quot;&quot;,&quot;caption&quot;:&quot;&quot;,&quot;created_timestamp&quot;:&quot;0&quot;,&quot;copyright&quot;:&quot;&quot;,&quot;focal_length&quot;:&quot;0&quot;,&quot;iso&quot;:&quot;0&quot;,&quot;shutter_speed&quot;:&quot;0&quot;,&quot;title&quot;:&quot;&quot;}" data-image-title="MiCoach Adidas (Mourinho)" data-image-description="" data-medium-file="https://xombitgames.com/files/2012/07/MiCoach-Adidas-Mourinho-400x212.jpg" data-large-file="https://xombitgames.com/files/2012/07/MiCoach-Adidas-Mourinho-700x371.jpg" />
        </dt></dl><dl class='gallery-item'>
        <dt class='gallery-icon landscape'>
            <img width="700" height="200" src="https://xombitgames.com/files/2012/07/MiCoach-Adidas-portada-700x200.jpg" class="attachment-large size-large" alt="Imagen del portada" srcset="https://xombitgames.com/files/2012/07/MiCoach-Adidas-portada-700x200.jpg 700w, https://xombitgames.com/files/2012/07/MiCoach-Adidas-portada-400x114.jpg 400w, https://xombitgames.com/files/2012/07/MiCoach-Adidas-portada-220x63.jpg 220w, https://xombitgames.com/files/2012/07/MiCoach-Adidas-portada.jpg 1513w" sizes="(max-width: 700px) 100vw, 700px" data-attachment-id="14341" data-orig-file="https://xombitgames.com/files/2012/07/MiCoach-Adidas-portada.jpg" data-orig-size="1513,434" data-comments-opened="1" data-image-meta="{&quot;aperture&quot;:&quot;0&quot;,&quot;credit&quot;:&quot;&quot;,&quot;camera&quot;:&quot;&quot;,&quot;caption&quot;:&quot;&quot;,&quot;created_timestamp&quot;:&quot;0&quot;,&quot;copyright&quot;:&quot;&quot;,&quot;focal_length&quot;:&quot;0&quot;,&quot;iso&quot;:&quot;0&quot;,&quot;shutter_speed&quot;:&quot;0&quot;,&quot;title&quot;:&quot;&quot;}" data-image-title="MiCoach Adidas (portada)" data-image-description="" data-medium-file="https://xombitgames.com/files/2012/07/MiCoach-Adidas-portada-400x114.jpg" data-large-file="https://xombitgames.com/files/2012/07/MiCoach-Adidas-portada-700x200.jpg" />
        </dt></dl><br style="clear: both" /><dl class='gallery-item'>
        <dt class='gallery-icon landscape'>
            <img width="700" height="393" src="https://xombitgames.com/files/2012/07/NCAA-Football-13-1-700x393.jpg" class="attachment-large size-large" alt="Gameplay 1" srcset="https://xombitgames.com/files/2012/07/NCAA-Football-13-1-700x393.jpg 700w, https://xombitgames.com/files/2012/07/NCAA-Football-13-1-400x225.jpg 400w, https://xombitgames.com/files/2012/07/NCAA-Football-13-1-220x123.jpg 220w, https://xombitgames.com/files/2012/07/NCAA-Football-13-1.jpg 1280w" sizes="(max-width: 700px) 100vw, 700px" data-attachment-id="14342" data-orig-file="https://xombitgames.com/files/2012/07/NCAA-Football-13-1.jpg" data-orig-size="1280,720" data-comments-opened="1" data-image-meta="{&quot;aperture&quot;:&quot;0&quot;,&quot;credit&quot;:&quot;&quot;,&quot;camera&quot;:&quot;&quot;,&quot;caption&quot;:&quot;&quot;,&quot;created_timestamp&quot;:&quot;0&quot;,&quot;copyright&quot;:&quot;&quot;,&quot;focal_length&quot;:&quot;0&quot;,&quot;iso&quot;:&quot;0&quot;,&quot;shutter_speed&quot;:&quot;0&quot;,&quot;title&quot;:&quot;&quot;}" data-image-title="NCAA Football 13 (1)" data-image-description="" data-medium-file="https://xombitgames.com/files/2012/07/NCAA-Football-13-1-400x225.jpg" data-large-file="https://xombitgames.com/files/2012/07/NCAA-Football-13-1-700x393.jpg" />
        </dt></dl><dl class='gallery-item'>
        <dt class='gallery-icon landscape'>
            <img width="700" height="393" src="https://xombitgames.com/files/2012/07/NCAA-Football-13-2-700x393.jpg" class="attachment-large size-large" alt="Gameplay 2" srcset="https://xombitgames.com/files/2012/07/NCAA-Football-13-2-700x393.jpg 700w, https://xombitgames.com/files/2012/07/NCAA-Football-13-2-400x225.jpg 400w, https://xombitgames.com/files/2012/07/NCAA-Football-13-2-220x123.jpg 220w, https://xombitgames.com/files/2012/07/NCAA-Football-13-2.jpg 1280w" sizes="(max-width: 700px) 100vw, 700px" data-attachment-id="14343" data-orig-file="https://xombitgames.com/files/2012/07/NCAA-Football-13-2.jpg" data-orig-size="1280,720" data-comments-opened="1" data-image-meta="{&quot;aperture&quot;:&quot;0&quot;,&quot;credit&quot;:&quot;&quot;,&quot;camera&quot;:&quot;&quot;,&quot;caption&quot;:&quot;&quot;,&quot;created_timestamp&quot;:&quot;0&quot;,&quot;copyright&quot;:&quot;&quot;,&quot;focal_length&quot;:&quot;0&quot;,&quot;iso&quot;:&quot;0&quot;,&quot;shutter_speed&quot;:&quot;0&quot;,&quot;title&quot;:&quot;&quot;}" data-image-title="NCAA Football 13 (2)" data-image-description="" data-medium-file="https://xombitgames.com/files/2012/07/NCAA-Football-13-2-400x225.jpg" data-large-file="https://xombitgames.com/files/2012/07/NCAA-Football-13-2-700x393.jpg" />
        </dt></dl><dl class='gallery-item'>
        <dt class='gallery-icon landscape'>
            <img width="700" height="393" src="https://xombitgames.com/files/2012/07/NCAA-Football-13-3-700x393.jpg" class="attachment-large size-large" alt="Gameplay 3" srcset="https://xombitgames.com/files/2012/07/NCAA-Football-13-3-700x393.jpg 700w, https://xombitgames.com/files/2012/07/NCAA-Football-13-3-400x225.jpg 400w, https://xombitgames.com/files/2012/07/NCAA-Football-13-3-220x123.jpg 220w, https://xombitgames.com/files/2012/07/NCAA-Football-13-3.jpg 1280w" sizes="(max-width: 700px) 100vw, 700px" data-attachment-id="14344" data-orig-file="https://xombitgames.com/files/2012/07/NCAA-Football-13-3.jpg" data-orig-size="1280,720" data-comments-opened="1" data-image-meta="{&quot;aperture&quot;:&quot;0&quot;,&quot;credit&quot;:&quot;&quot;,&quot;camera&quot;:&quot;&quot;,&quot;caption&quot;:&quot;&quot;,&quot;created_timestamp&quot;:&quot;0&quot;,&quot;copyright&quot;:&quot;&quot;,&quot;focal_length&quot;:&quot;0&quot;,&quot;iso&quot;:&quot;0&quot;,&quot;shutter_speed&quot;:&quot;0&quot;,&quot;title&quot;:&quot;&quot;}" data-image-title="NCAA Football 13 (3)" data-image-description="" data-medium-file="https://xombitgames.com/files/2012/07/NCAA-Football-13-3-400x225.jpg" data-large-file="https://xombitgames.com/files/2012/07/NCAA-Football-13-3-700x393.jpg" />
        </dt></dl><dl class='gallery-item'>
        <dt class='gallery-icon landscape'>
            <img width="700" height="393" src="https://xombitgames.com/files/2012/07/NCAA-Football-13-4-700x393.jpg" class="attachment-large size-large" alt="Gameplay 4" srcset="https://xombitgames.com/files/2012/07/NCAA-Football-13-4-700x393.jpg 700w, https://xombitgames.com/files/2012/07/NCAA-Football-13-4-400x225.jpg 400w, https://xombitgames.com/files/2012/07/NCAA-Football-13-4-220x123.jpg 220w, https://xombitgames.com/files/2012/07/NCAA-Football-13-4.jpg 1280w" sizes="(max-width: 700px) 100vw, 700px" data-attachment-id="14345" data-orig-file="https://xombitgames.com/files/2012/07/NCAA-Football-13-4.jpg" data-orig-size="1280,720" data-comments-opened="1" data-image-meta="{&quot;aperture&quot;:&quot;0&quot;,&quot;credit&quot;:&quot;&quot;,&quot;camera&quot;:&quot;&quot;,&quot;caption&quot;:&quot;&quot;,&quot;created_timestamp&quot;:&quot;0&quot;,&quot;copyright&quot;:&quot;&quot;,&quot;focal_length&quot;:&quot;0&quot;,&quot;iso&quot;:&quot;0&quot;,&quot;shutter_speed&quot;:&quot;0&quot;,&quot;title&quot;:&quot;&quot;}" data-image-title="NCAA Football 13 (4)" data-image-description="" data-medium-file="https://xombitgames.com/files/2012/07/NCAA-Football-13-4-400x225.jpg" data-large-file="https://xombitgames.com/files/2012/07/NCAA-Football-13-4-700x393.jpg" />
        </dt></dl><dl class='gallery-item'>
        <dt class='gallery-icon landscape'>
            <img width="700" height="446" src="https://xombitgames.com/files/2012/07/NCAA-Football-13-5-700x446.jpg" class="attachment-large size-large" alt="Gameplay 5" srcset="https://xombitgames.com/files/2012/07/NCAA-Football-13-5-700x446.jpg 700w, https://xombitgames.com/files/2012/07/NCAA-Football-13-5-400x255.jpg 400w, https://xombitgames.com/files/2012/07/NCAA-Football-13-5-220x140.jpg 220w" sizes="(max-width: 700px) 100vw, 700px" data-attachment-id="14346" data-orig-file="https://xombitgames.com/files/2012/07/NCAA-Football-13-5.jpg" data-orig-size="1621,1035" data-comments-opened="1" data-image-meta="{&quot;aperture&quot;:&quot;0&quot;,&quot;credit&quot;:&quot;&quot;,&quot;camera&quot;:&quot;&quot;,&quot;caption&quot;:&quot;&quot;,&quot;created_timestamp&quot;:&quot;0&quot;,&quot;copyright&quot;:&quot;&quot;,&quot;focal_length&quot;:&quot;0&quot;,&quot;iso&quot;:&quot;0&quot;,&quot;shutter_speed&quot;:&quot;0&quot;,&quot;title&quot;:&quot;&quot;}" data-image-title="NCAA Football 13 (5)" data-image-description="" data-medium-file="https://xombitgames.com/files/2012/07/NCAA-Football-13-5-400x255.jpg" data-large-file="https://xombitgames.com/files/2012/07/NCAA-Football-13-5-700x446.jpg" />
        </dt></dl><dl class='gallery-item'>
        <dt class='gallery-icon landscape'>
            <img width="700" height="350" src="https://xombitgames.com/files/2012/07/NCAA-Football-13-portada-700x350.jpg" class="attachment-large size-large" alt="Imagen de portada" srcset="https://xombitgames.com/files/2012/07/NCAA-Football-13-portada-700x350.jpg 700w, https://xombitgames.com/files/2012/07/NCAA-Football-13-portada-400x200.jpg 400w, https://xombitgames.com/files/2012/07/NCAA-Football-13-portada-220x110.jpg 220w" sizes="(max-width: 700px) 100vw, 700px" data-attachment-id="14347" data-orig-file="https://xombitgames.com/files/2012/07/NCAA-Football-13-portada.jpg" data-orig-size="2000,1000" data-comments-opened="1" data-image-meta="{&quot;aperture&quot;:&quot;0&quot;,&quot;credit&quot;:&quot;&quot;,&quot;camera&quot;:&quot;&quot;,&quot;caption&quot;:&quot;&quot;,&quot;created_timestamp&quot;:&quot;0&quot;,&quot;copyright&quot;:&quot;&quot;,&quot;focal_length&quot;:&quot;0&quot;,&quot;iso&quot;:&quot;0&quot;,&quot;shutter_speed&quot;:&quot;0&quot;,&quot;title&quot;:&quot;&quot;}" data-image-title="NCAA Football 13 (portada)" data-image-description="" data-medium-file="https://xombitgames.com/files/2012/07/NCAA-Football-13-portada-400x200.jpg" data-large-file="https://xombitgames.com/files/2012/07/NCAA-Football-13-portada-700x350.jpg" />
        </dt></dl><br style="clear: both" /><dl class='gallery-item'>
        <dt class='gallery-icon landscape'>
            <img width="700" height="527" src="https://xombitgames.com/files/2012/07/Imagen-destacada2-700x527.jpg" class="attachment-large size-large" alt="Imagen destacada" srcset="https://xombitgames.com/files/2012/07/Imagen-destacada2-700x527.jpg 700w, https://xombitgames.com/files/2012/07/Imagen-destacada2-400x301.jpg 400w, https://xombitgames.com/files/2012/07/Imagen-destacada2-220x165.jpg 220w, https://xombitgames.com/files/2012/07/Imagen-destacada2.jpg 1013w" sizes="(max-width: 700px) 100vw, 700px" data-attachment-id="14348" data-orig-file="https://xombitgames.com/files/2012/07/Imagen-destacada2.jpg" data-orig-size="1013,763" data-comments-opened="1" data-image-meta="{&quot;aperture&quot;:&quot;0&quot;,&quot;credit&quot;:&quot;&quot;,&quot;camera&quot;:&quot;&quot;,&quot;caption&quot;:&quot;&quot;,&quot;created_timestamp&quot;:&quot;0&quot;,&quot;copyright&quot;:&quot;&quot;,&quot;focal_length&quot;:&quot;0&quot;,&quot;iso&quot;:&quot;0&quot;,&quot;shutter_speed&quot;:&quot;0&quot;,&quot;title&quot;:&quot;&quot;}" data-image-title="Imagen destacada" data-image-description="" data-medium-file="https://xombitgames.com/files/2012/07/Imagen-destacada2-400x301.jpg" data-large-file="https://xombitgames.com/files/2012/07/Imagen-destacada2-700x527.jpg" />
        </dt></dl>
        <br style='clear: both' />
    </div>