Counter Strike: Global Offensive (PC, PS3, Xbox 360, Mac)
Cuarto juego de la saga Counter Strike, desarrollado por Valve. En noviembre de 2011 fue iniciada una beta cerrada para desarrolladores con invitación directa de Valve. Llegará en descarga digital por un precio de entre 15 y 20 € el próximo martes 21 de agosto. En su versión para PS3 soportará PS Move y teclado y ratón a través de una conexión USB. Tendrá la misma mecánica de juego que toda la franquicia, y se han añadido algunos modos de juego.

Tendremos el modo casual, el cual elimina la restricción del dinero y permite el chat por voz para todos en comuna. El modo competitivo nos incita a ganar más y más dinero, y reduce la duración de las partidas hasta los dos minutos. Las nuevas armas incluidas son la bomba Molotov, la MAG-7 sudafricana, un Taser, y la escopeta recortada. Y no exentos de polémica, Counter Strike: Global Offensive ha sido denunciado por la inclusión de un grupo armado muy similar a ETA.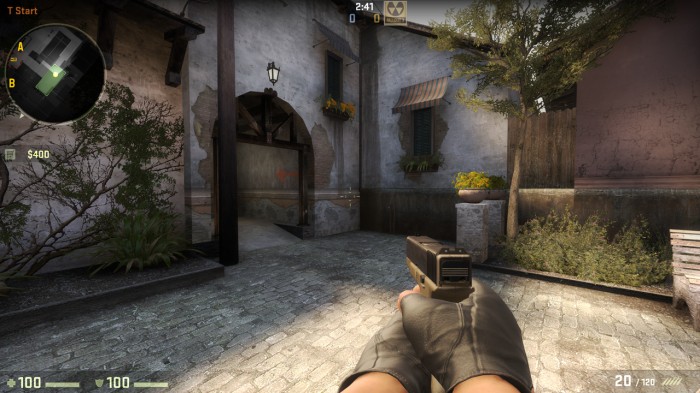 Darksiders II (PC, PS3, Xbox 360)
Vigil Games nos trae esta semana una aventura de acción y rol, secuela directa de Darksiders. Tendrá lugar justo tras la guerra acaecida durante el primer título. El juego nos llevará por diferentes localizaciones entre mazmorras y la propia ciudad. Esta vez tendremos un mayor número de mazmorras que en su antecesor, ya que varios lugar del centro de la ciudad contará con diversos emplazamientos subterráneos.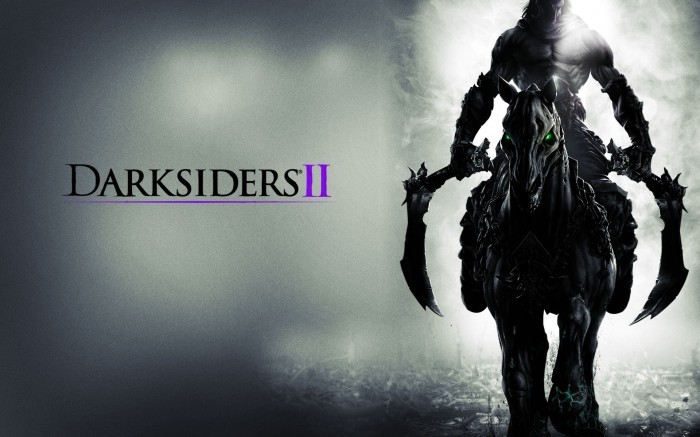 Tras muchos retrasos, recordamos que estaba prevista su salida para junio de este año, Darksiders II llega de la mano de THQ el próximo 21 de agosto en versiones para PlayStation 3, Xbox 360 a un precio cercano a los 60 €, y para PC con montante que se aproxima a 45 €. Se ha hablado de que, con el lanzamiento de Wii U para finales de año, Darksiders II también estará disponible para la nueva sobremesa de Nintendo.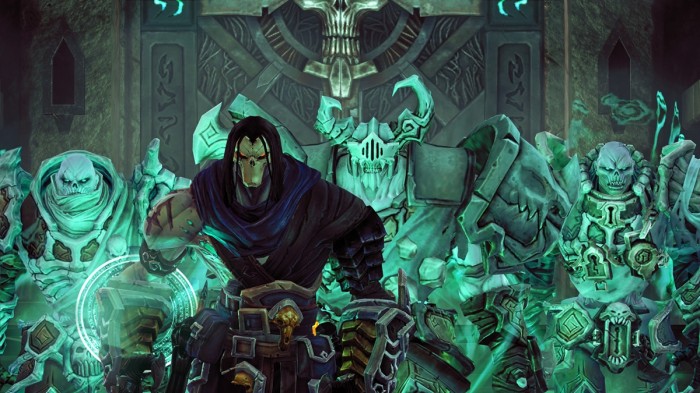 Dark Souls (PC)
Como ya saliera en octubre de 2011 en PS3 y Xbox 360, Dark Souls llega esta vez a compatibles para convertirse en el juego RPG, rol y acción más complicado de la actual generación y varias predecesoras. Estará disponible en Steam y en formato físico a partir del próximo 24 de agosto a un precio aproximado de 50 €. Además vendrá acompañado del contenido descargable The Artorias of the Abyss, que en su versión para consola lo podremos conseguir en invierno por 15 € y 1200 puntos Microsoft.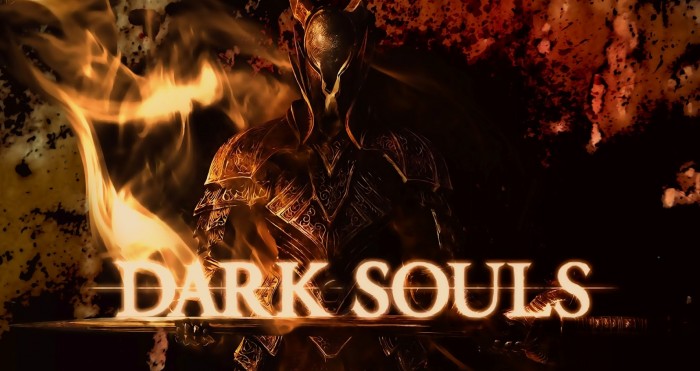 Tras 100.000 firmas de usuarios pidiendo una versión de este título para PC, Namco Bandai y el estudio FromSoftware decidieron satisfacer las necesidades de los jugadores. En cierto modo, este Dark Souls es un port hecho deprisa y corriendo desde la versión de consolas. Corriendo a 30 fps y en resolución 720p, no es lo que los usuarios esperaban, de ningún modo. Yo soy de los que si tengo que esperar un año más para que el juego salga en condiciones, no me importaría en absoluto.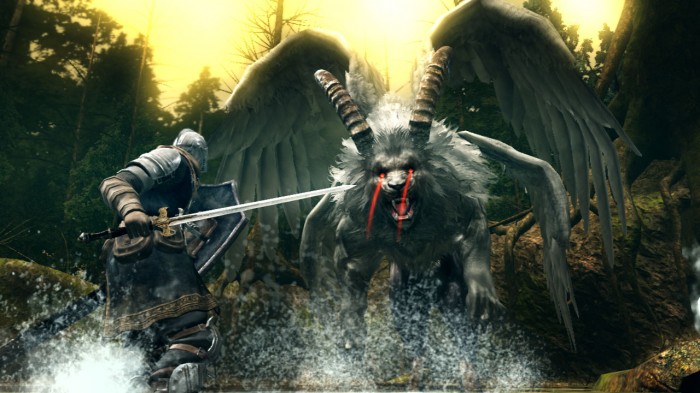 Curiosity (PC, Android, iOS)
El director creativo Peter Molyneux dejó Microsoft y fundó su propia desarrolladora, 22cans. Ahora, nos trae su primer proyecto hecho realidad, Curiosity. Un juego en el cual encontraremos un cubo gigante compuesto por sesenta millones de cubos más pequeños, y que los jugadores deberemos ir desmembranando para descubrir el misterio que nos depara su interior. Por cierto, sólo una persona logrará llegar al final del misterio de entre los millones que se hagan con el juego. Una paranoia, vamos.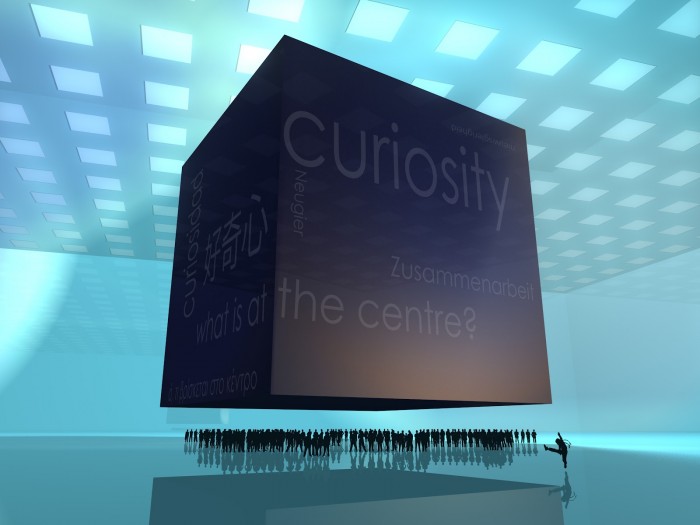 Para ayudarnos en la "excavación" utilizaremos picos, que podremos ir adquiriendo con microtransacciones de entre 0,50 € y, agárrate, 50.000 € para los picos de diamante que serán cien mil veces más potentes que los primeros. Peter Molineux dice que esto no está hecho para hacer dinero, y yo creo que si. En palabras del creador, el misterio del cubo te cambiará la vida. Y en palabras de un servidor, sobre todo te la arruinará. El 22 de agosto lo tendremos en Steam, Google Play y App Store de forma gratuita.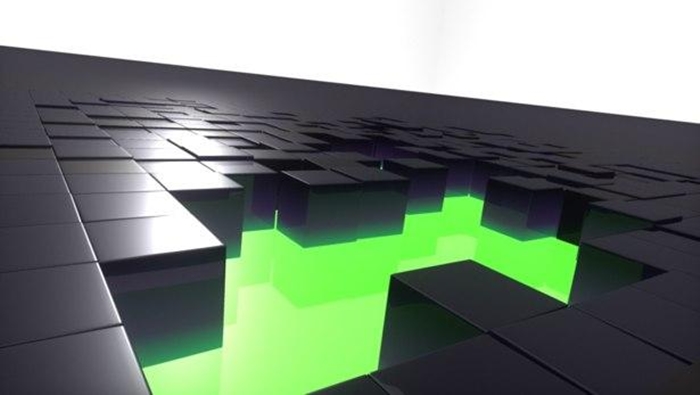 Thundercats (DS)
Namco Bandai nos trae este próximo 24 de agosto para Nintendo DS la adaptación de la serie de televisión Thundercats al mundo del videojuego. Ha sido desarrollado por el estudio Aspect Digital, los que crearon Naruto: Ninja Council. Thundercats vuelve a este mundillo tras muchos años, desde que ThunderCats: The Lost Eye of Thundera de Elite Systems fuera lanzado en el año 1987 para Amstrad CPC, Amiga, Atari ST, Commodore 64 y ZX Spectrum.

El juego es un plataformas puro y duro, con mucha acción y en perspectiva lateral. Seremos Lion-O y nos situaremos en los primeros capítulos de la serie. Nos acompaña el ejército Lizard e iremos hacia Thundera. El título saldrá para DS pero podrá ser jugado también en 3DS. Éste será un juego seguro en la compra para los padres que tengan hijos con estas consolas, ya que su carácter desenfadado lo hace apto para todos los públicos. Además, su precio será de unos 25-30 €.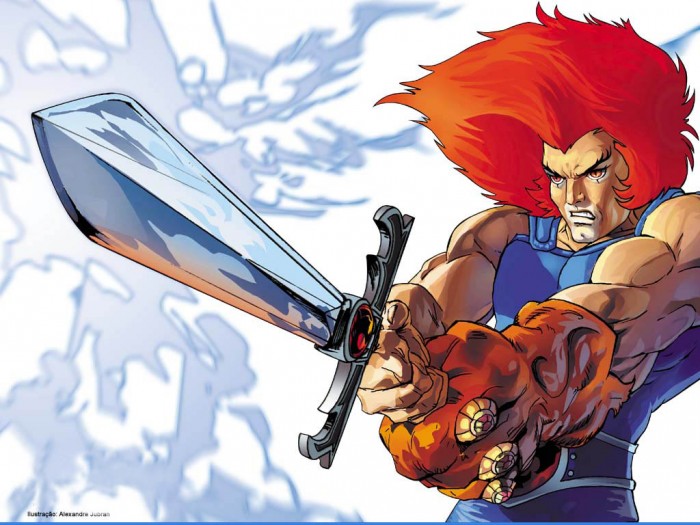 <style type='text/css'>
        #gallery-2 {
            margin: auto;
        }
        #gallery-2 .gallery-item {
            float: left;
            margin-top: 10px;
            text-align: center;
            width: 16%;
        }
        #gallery-2 img {
            border: 2px solid #cfcfcf;
        }
        #gallery-2 .gallery-caption {
            margin-left: 0;
        }
        /* see gallery_shortcode() in wp-includes/media.php */
    </style>
    <div data-carousel-extra='{"blog_id":27,"permalink":"https:\/\/xombitgames.com\/2012\/08\/lanzamientos-agosto-semana4","likes_blog_id":40960699}' id='gallery-2' class='gallery galleryid-17188 gallery-columns-6 gallery-size-large'><dl class='gallery-item'>
        <dt class='gallery-icon landscape'>
            <img width="700" height="393" src="https://xombitgames.com/files/2012/08/Global-Offensive-1-700x393.jpg" class="attachment-large size-large" alt="Gameplay 1" srcset="https://xombitgames.com/files/2012/08/Global-Offensive-1-700x393.jpg 700w, https://xombitgames.com/files/2012/08/Global-Offensive-1-400x225.jpg 400w, https://xombitgames.com/files/2012/08/Global-Offensive-1-220x123.jpg 220w" sizes="(max-width: 700px) 100vw, 700px" data-attachment-id="17197" data-orig-file="https://xombitgames.com/files/2012/08/Global-Offensive-1.jpg" data-orig-size="1920,1080" data-comments-opened="1" data-image-meta="{&quot;aperture&quot;:&quot;0&quot;,&quot;credit&quot;:&quot;&quot;,&quot;camera&quot;:&quot;&quot;,&quot;caption&quot;:&quot;&quot;,&quot;created_timestamp&quot;:&quot;0&quot;,&quot;copyright&quot;:&quot;&quot;,&quot;focal_length&quot;:&quot;0&quot;,&quot;iso&quot;:&quot;0&quot;,&quot;shutter_speed&quot;:&quot;0&quot;,&quot;title&quot;:&quot;&quot;}" data-image-title="Global Offensive (1)" data-image-description="" data-medium-file="https://xombitgames.com/files/2012/08/Global-Offensive-1-400x225.jpg" data-large-file="https://xombitgames.com/files/2012/08/Global-Offensive-1-700x393.jpg" />
        </dt></dl><dl class='gallery-item'>
        <dt class='gallery-icon landscape'>
            <img width="700" height="525" src="https://xombitgames.com/files/2012/08/Global-Offensive-2-700x525.jpg" class="attachment-large size-large" alt="Gameplay 2" srcset="https://xombitgames.com/files/2012/08/Global-Offensive-2-700x525.jpg 700w, https://xombitgames.com/files/2012/08/Global-Offensive-2-400x300.jpg 400w, https://xombitgames.com/files/2012/08/Global-Offensive-2-640x480.jpg 640w, https://xombitgames.com/files/2012/08/Global-Offensive-2-220x165.jpg 220w" sizes="(max-width: 700px) 100vw, 700px" data-attachment-id="17198" data-orig-file="https://xombitgames.com/files/2012/08/Global-Offensive-2.jpg" data-orig-size="1920,1440" data-comments-opened="1" data-image-meta="{&quot;aperture&quot;:&quot;0&quot;,&quot;credit&quot;:&quot;&quot;,&quot;camera&quot;:&quot;&quot;,&quot;caption&quot;:&quot;&quot;,&quot;created_timestamp&quot;:&quot;0&quot;,&quot;copyright&quot;:&quot;&quot;,&quot;focal_length&quot;:&quot;0&quot;,&quot;iso&quot;:&quot;0&quot;,&quot;shutter_speed&quot;:&quot;0&quot;,&quot;title&quot;:&quot;&quot;}" data-image-title="Global Offensive (2)" data-image-description="" data-medium-file="https://xombitgames.com/files/2012/08/Global-Offensive-2-400x300.jpg" data-large-file="https://xombitgames.com/files/2012/08/Global-Offensive-2-700x525.jpg" />
        </dt></dl><dl class='gallery-item'>
        <dt class='gallery-icon landscape'>
            <img width="700" height="393" src="https://xombitgames.com/files/2012/08/Global-Offensive-3-700x393.jpg" class="attachment-large size-large" alt="Gameplay 3" srcset="https://xombitgames.com/files/2012/08/Global-Offensive-3-700x393.jpg 700w, https://xombitgames.com/files/2012/08/Global-Offensive-3-400x225.jpg 400w, https://xombitgames.com/files/2012/08/Global-Offensive-3-220x123.jpg 220w, https://xombitgames.com/files/2012/08/Global-Offensive-3.jpg 1280w" sizes="(max-width: 700px) 100vw, 700px" data-attachment-id="17199" data-orig-file="https://xombitgames.com/files/2012/08/Global-Offensive-3.jpg" data-orig-size="1280,720" data-comments-opened="1" data-image-meta="{&quot;aperture&quot;:&quot;0&quot;,&quot;credit&quot;:&quot;&quot;,&quot;camera&quot;:&quot;&quot;,&quot;caption&quot;:&quot;&quot;,&quot;created_timestamp&quot;:&quot;0&quot;,&quot;copyright&quot;:&quot;&quot;,&quot;focal_length&quot;:&quot;0&quot;,&quot;iso&quot;:&quot;0&quot;,&quot;shutter_speed&quot;:&quot;0&quot;,&quot;title&quot;:&quot;&quot;}" data-image-title="Global Offensive (3)" data-image-description="" data-medium-file="https://xombitgames.com/files/2012/08/Global-Offensive-3-400x225.jpg" data-large-file="https://xombitgames.com/files/2012/08/Global-Offensive-3-700x393.jpg" />
        </dt></dl><dl class='gallery-item'>
        <dt class='gallery-icon landscape'>
            <img width="700" height="393" src="https://xombitgames.com/files/2012/08/Global-Offensive-4-700x393.jpg" class="attachment-large size-large" alt="Gameplay 4" srcset="https://xombitgames.com/files/2012/08/Global-Offensive-4-700x393.jpg 700w, https://xombitgames.com/files/2012/08/Global-Offensive-4-400x225.jpg 400w, https://xombitgames.com/files/2012/08/Global-Offensive-4-220x123.jpg 220w, https://xombitgames.com/files/2012/08/Global-Offensive-4.jpg 1280w" sizes="(max-width: 700px) 100vw, 700px" data-attachment-id="17200" data-orig-file="https://xombitgames.com/files/2012/08/Global-Offensive-4.jpg" data-orig-size="1280,720" data-comments-opened="1" data-image-meta="{&quot;aperture&quot;:&quot;0&quot;,&quot;credit&quot;:&quot;&quot;,&quot;camera&quot;:&quot;&quot;,&quot;caption&quot;:&quot;&quot;,&quot;created_timestamp&quot;:&quot;0&quot;,&quot;copyright&quot;:&quot;&quot;,&quot;focal_length&quot;:&quot;0&quot;,&quot;iso&quot;:&quot;0&quot;,&quot;shutter_speed&quot;:&quot;0&quot;,&quot;title&quot;:&quot;&quot;}" data-image-title="Global Offensive (4)" data-image-description="" data-medium-file="https://xombitgames.com/files/2012/08/Global-Offensive-4-400x225.jpg" data-large-file="https://xombitgames.com/files/2012/08/Global-Offensive-4-700x393.jpg" />
        </dt></dl><dl class='gallery-item'>
        <dt class='gallery-icon landscape'>
            <img width="700" height="233" src="https://xombitgames.com/files/2012/08/Global-Offensive-700x233.jpg" class="attachment-large size-large" alt="Portada" srcset="https://xombitgames.com/files/2012/08/Global-Offensive-700x233.jpg 700w, https://xombitgames.com/files/2012/08/Global-Offensive-400x133.jpg 400w, https://xombitgames.com/files/2012/08/Global-Offensive-220x73.jpg 220w, https://xombitgames.com/files/2012/08/Global-Offensive.jpg 1177w" sizes="(max-width: 700px) 100vw, 700px" data-attachment-id="17201" data-orig-file="https://xombitgames.com/files/2012/08/Global-Offensive.jpg" data-orig-size="1177,393" data-comments-opened="1" data-image-meta="{&quot;aperture&quot;:&quot;0&quot;,&quot;credit&quot;:&quot;&quot;,&quot;camera&quot;:&quot;&quot;,&quot;caption&quot;:&quot;&quot;,&quot;created_timestamp&quot;:&quot;0&quot;,&quot;copyright&quot;:&quot;&quot;,&quot;focal_length&quot;:&quot;0&quot;,&quot;iso&quot;:&quot;0&quot;,&quot;shutter_speed&quot;:&quot;0&quot;,&quot;title&quot;:&quot;&quot;}" data-image-title="Global Offensive" data-image-description="" data-medium-file="https://xombitgames.com/files/2012/08/Global-Offensive-400x133.jpg" data-large-file="https://xombitgames.com/files/2012/08/Global-Offensive-700x233.jpg" />
        </dt></dl><dl class='gallery-item'>
        <dt class='gallery-icon landscape'>
            <img width="700" height="395" src="https://xombitgames.com/files/2012/08/Curiosity-1.jpg" class="attachment-large size-large" alt="Gameplay 1" srcset="https://xombitgames.com/files/2012/08/Curiosity-1.jpg 700w, https://xombitgames.com/files/2012/08/Curiosity-1-400x225.jpg 400w, https://xombitgames.com/files/2012/08/Curiosity-1-220x124.jpg 220w" sizes="(max-width: 700px) 100vw, 700px" data-attachment-id="17202" data-orig-file="https://xombitgames.com/files/2012/08/Curiosity-1.jpg" data-orig-size="700,395" data-comments-opened="1" data-image-meta="{&quot;aperture&quot;:&quot;0&quot;,&quot;credit&quot;:&quot;&quot;,&quot;camera&quot;:&quot;&quot;,&quot;caption&quot;:&quot;&quot;,&quot;created_timestamp&quot;:&quot;0&quot;,&quot;copyright&quot;:&quot;&quot;,&quot;focal_length&quot;:&quot;0&quot;,&quot;iso&quot;:&quot;0&quot;,&quot;shutter_speed&quot;:&quot;0&quot;,&quot;title&quot;:&quot;&quot;}" data-image-title="Curiosity (1)" data-image-description="" data-medium-file="https://xombitgames.com/files/2012/08/Curiosity-1-400x225.jpg" data-large-file="https://xombitgames.com/files/2012/08/Curiosity-1.jpg" />
        </dt></dl><br style="clear: both" /><dl class='gallery-item'>
        <dt class='gallery-icon landscape'>
            <img width="700" height="339" src="https://xombitgames.com/files/2012/08/Curiosity-2.jpg" class="attachment-large size-large" alt="Gameplay 2" srcset="https://xombitgames.com/files/2012/08/Curiosity-2.jpg 700w, https://xombitgames.com/files/2012/08/Curiosity-2-400x193.jpg 400w, https://xombitgames.com/files/2012/08/Curiosity-2-220x106.jpg 220w" sizes="(max-width: 700px) 100vw, 700px" data-attachment-id="17203" data-orig-file="https://xombitgames.com/files/2012/08/Curiosity-2.jpg" data-orig-size="700,339" data-comments-opened="1" data-image-meta="{&quot;aperture&quot;:&quot;0&quot;,&quot;credit&quot;:&quot;&quot;,&quot;camera&quot;:&quot;&quot;,&quot;caption&quot;:&quot;&quot;,&quot;created_timestamp&quot;:&quot;0&quot;,&quot;copyright&quot;:&quot;&quot;,&quot;focal_length&quot;:&quot;0&quot;,&quot;iso&quot;:&quot;0&quot;,&quot;shutter_speed&quot;:&quot;0&quot;,&quot;title&quot;:&quot;&quot;}" data-image-title="Curiosity (2)" data-image-description="" data-medium-file="https://xombitgames.com/files/2012/08/Curiosity-2-400x193.jpg" data-large-file="https://xombitgames.com/files/2012/08/Curiosity-2.jpg" />
        </dt></dl><dl class='gallery-item'>
        <dt class='gallery-icon landscape'>
            <img width="700" height="525" src="https://xombitgames.com/files/2012/08/Curiosity-700x525.jpg" class="attachment-large size-large" alt="Portada" srcset="https://xombitgames.com/files/2012/08/Curiosity-700x525.jpg 700w, https://xombitgames.com/files/2012/08/Curiosity-400x300.jpg 400w, https://xombitgames.com/files/2012/08/Curiosity-640x480.jpg 640w, https://xombitgames.com/files/2012/08/Curiosity-220x165.jpg 220w, https://xombitgames.com/files/2012/08/Curiosity.jpg 1600w" sizes="(max-width: 700px) 100vw, 700px" data-attachment-id="17204" data-orig-file="https://xombitgames.com/files/2012/08/Curiosity.jpg" data-orig-size="1600,1200" data-comments-opened="1" data-image-meta="{&quot;aperture&quot;:&quot;0&quot;,&quot;credit&quot;:&quot;&quot;,&quot;camera&quot;:&quot;&quot;,&quot;caption&quot;:&quot;&quot;,&quot;created_timestamp&quot;:&quot;0&quot;,&quot;copyright&quot;:&quot;&quot;,&quot;focal_length&quot;:&quot;0&quot;,&quot;iso&quot;:&quot;0&quot;,&quot;shutter_speed&quot;:&quot;0&quot;,&quot;title&quot;:&quot;&quot;}" data-image-title="Curiosity" data-image-description="" data-medium-file="https://xombitgames.com/files/2012/08/Curiosity-400x300.jpg" data-large-file="https://xombitgames.com/files/2012/08/Curiosity-700x525.jpg" />
        </dt></dl><dl class='gallery-item'>
        <dt class='gallery-icon landscape'>
            <img width="700" height="393" src="https://xombitgames.com/files/2012/08/Dark-Souls-1-700x393.jpg" class="attachment-large size-large" alt="Gameplay 1" srcset="https://xombitgames.com/files/2012/08/Dark-Souls-1-700x393.jpg 700w, https://xombitgames.com/files/2012/08/Dark-Souls-1-400x225.jpg 400w, https://xombitgames.com/files/2012/08/Dark-Souls-1-220x123.jpg 220w, https://xombitgames.com/files/2012/08/Dark-Souls-1.jpg 960w" sizes="(max-width: 700px) 100vw, 700px" data-attachment-id="17205" data-orig-file="https://xombitgames.com/files/2012/08/Dark-Souls-1.jpg" data-orig-size="960,540" data-comments-opened="1" data-image-meta="{&quot;aperture&quot;:&quot;0&quot;,&quot;credit&quot;:&quot;&quot;,&quot;camera&quot;:&quot;&quot;,&quot;caption&quot;:&quot;&quot;,&quot;created_timestamp&quot;:&quot;0&quot;,&quot;copyright&quot;:&quot;&quot;,&quot;focal_length&quot;:&quot;0&quot;,&quot;iso&quot;:&quot;0&quot;,&quot;shutter_speed&quot;:&quot;0&quot;,&quot;title&quot;:&quot;&quot;}" data-image-title="Dark Souls (1)" data-image-description="" data-medium-file="https://xombitgames.com/files/2012/08/Dark-Souls-1-400x225.jpg" data-large-file="https://xombitgames.com/files/2012/08/Dark-Souls-1-700x393.jpg" />
        </dt></dl><dl class='gallery-item'>
        <dt class='gallery-icon landscape'>
            <img width="700" height="393" src="https://xombitgames.com/files/2012/08/Dark-Souls-2-700x393.jpg" class="attachment-large size-large" alt="Gameplay 2" srcset="https://xombitgames.com/files/2012/08/Dark-Souls-2-700x393.jpg 700w, https://xombitgames.com/files/2012/08/Dark-Souls-2-400x225.jpg 400w, https://xombitgames.com/files/2012/08/Dark-Souls-2-220x123.jpg 220w, https://xombitgames.com/files/2012/08/Dark-Souls-2.jpg 1280w" sizes="(max-width: 700px) 100vw, 700px" data-attachment-id="17206" data-orig-file="https://xombitgames.com/files/2012/08/Dark-Souls-2.jpg" data-orig-size="1280,720" data-comments-opened="1" data-image-meta="{&quot;aperture&quot;:&quot;0&quot;,&quot;credit&quot;:&quot;&quot;,&quot;camera&quot;:&quot;&quot;,&quot;caption&quot;:&quot;&quot;,&quot;created_timestamp&quot;:&quot;0&quot;,&quot;copyright&quot;:&quot;&quot;,&quot;focal_length&quot;:&quot;0&quot;,&quot;iso&quot;:&quot;0&quot;,&quot;shutter_speed&quot;:&quot;0&quot;,&quot;title&quot;:&quot;&quot;}" data-image-title="Dark Souls (2)" data-image-description="" data-medium-file="https://xombitgames.com/files/2012/08/Dark-Souls-2-400x225.jpg" data-large-file="https://xombitgames.com/files/2012/08/Dark-Souls-2-700x393.jpg" />
        </dt></dl><dl class='gallery-item'>
        <dt class='gallery-icon landscape'>
            <img width="700" height="393" src="https://xombitgames.com/files/2012/08/Dark-Souls-3-700x393.jpg" class="attachment-large size-large" alt="Gameplay 3" srcset="https://xombitgames.com/files/2012/08/Dark-Souls-3-700x393.jpg 700w, https://xombitgames.com/files/2012/08/Dark-Souls-3-400x225.jpg 400w, https://xombitgames.com/files/2012/08/Dark-Souls-3-220x123.jpg 220w, https://xombitgames.com/files/2012/08/Dark-Souls-3.jpg 960w" sizes="(max-width: 700px) 100vw, 700px" data-attachment-id="17207" data-orig-file="https://xombitgames.com/files/2012/08/Dark-Souls-3.jpg" data-orig-size="960,540" data-comments-opened="1" data-image-meta="{&quot;aperture&quot;:&quot;0&quot;,&quot;credit&quot;:&quot;&quot;,&quot;camera&quot;:&quot;&quot;,&quot;caption&quot;:&quot;&quot;,&quot;created_timestamp&quot;:&quot;0&quot;,&quot;copyright&quot;:&quot;&quot;,&quot;focal_length&quot;:&quot;0&quot;,&quot;iso&quot;:&quot;0&quot;,&quot;shutter_speed&quot;:&quot;0&quot;,&quot;title&quot;:&quot;&quot;}" data-image-title="Dark Souls (3)" data-image-description="" data-medium-file="https://xombitgames.com/files/2012/08/Dark-Souls-3-400x225.jpg" data-large-file="https://xombitgames.com/files/2012/08/Dark-Souls-3-700x393.jpg" />
        </dt></dl><dl class='gallery-item'>
        <dt class='gallery-icon landscape'>
            <img width="700" height="393" src="https://xombitgames.com/files/2012/08/Dark-Souls-4-700x393.jpg" class="attachment-large size-large" alt="Gameplay 4" srcset="https://xombitgames.com/files/2012/08/Dark-Souls-4-700x393.jpg 700w, https://xombitgames.com/files/2012/08/Dark-Souls-4-400x225.jpg 400w, https://xombitgames.com/files/2012/08/Dark-Souls-4-220x123.jpg 220w, https://xombitgames.com/files/2012/08/Dark-Souls-4.jpg 1280w" sizes="(max-width: 700px) 100vw, 700px" data-attachment-id="17208" data-orig-file="https://xombitgames.com/files/2012/08/Dark-Souls-4.jpg" data-orig-size="1280,720" data-comments-opened="1" data-image-meta="{&quot;aperture&quot;:&quot;0&quot;,&quot;credit&quot;:&quot;&quot;,&quot;camera&quot;:&quot;&quot;,&quot;caption&quot;:&quot;&quot;,&quot;created_timestamp&quot;:&quot;0&quot;,&quot;copyright&quot;:&quot;&quot;,&quot;focal_length&quot;:&quot;0&quot;,&quot;iso&quot;:&quot;0&quot;,&quot;shutter_speed&quot;:&quot;0&quot;,&quot;title&quot;:&quot;&quot;}" data-image-title="Dark Souls (4)" data-image-description="" data-medium-file="https://xombitgames.com/files/2012/08/Dark-Souls-4-400x225.jpg" data-large-file="https://xombitgames.com/files/2012/08/Dark-Souls-4-700x393.jpg" />
        </dt></dl><br style="clear: both" /><dl class='gallery-item'>
        <dt class='gallery-icon landscape'>
            <img width="700" height="371" src="https://xombitgames.com/files/2012/08/Dark-Souls-700x371.jpg" class="attachment-large size-large" alt="Portada" srcset="https://xombitgames.com/files/2012/08/Dark-Souls-700x371.jpg 700w, https://xombitgames.com/files/2012/08/Dark-Souls-400x212.jpg 400w, https://xombitgames.com/files/2012/08/Dark-Souls-220x116.jpg 220w, https://xombitgames.com/files/2012/08/Dark-Souls.jpg 1596w" sizes="(max-width: 700px) 100vw, 700px" data-attachment-id="17209" data-orig-file="https://xombitgames.com/files/2012/08/Dark-Souls.jpg" data-orig-size="1596,847" data-comments-opened="1" data-image-meta="{&quot;aperture&quot;:&quot;0&quot;,&quot;credit&quot;:&quot;&quot;,&quot;camera&quot;:&quot;&quot;,&quot;caption&quot;:&quot;&quot;,&quot;created_timestamp&quot;:&quot;0&quot;,&quot;copyright&quot;:&quot;&quot;,&quot;focal_length&quot;:&quot;0&quot;,&quot;iso&quot;:&quot;0&quot;,&quot;shutter_speed&quot;:&quot;0&quot;,&quot;title&quot;:&quot;&quot;}" data-image-title="Dark Souls" data-image-description="" data-medium-file="https://xombitgames.com/files/2012/08/Dark-Souls-400x212.jpg" data-large-file="https://xombitgames.com/files/2012/08/Dark-Souls-700x371.jpg" />
        </dt></dl><dl class='gallery-item'>
        <dt class='gallery-icon landscape'>
            <img width="700" height="393" src="https://xombitgames.com/files/2012/08/Darksiders-II-1-700x393.jpg" class="attachment-large size-large" alt="Gameplay 1" srcset="https://xombitgames.com/files/2012/08/Darksiders-II-1-700x393.jpg 700w, https://xombitgames.com/files/2012/08/Darksiders-II-1-400x225.jpg 400w, https://xombitgames.com/files/2012/08/Darksiders-II-1-220x123.jpg 220w, https://xombitgames.com/files/2012/08/Darksiders-II-1.jpg 1200w" sizes="(max-width: 700px) 100vw, 700px" data-attachment-id="17210" data-orig-file="https://xombitgames.com/files/2012/08/Darksiders-II-1.jpg" data-orig-size="1200,675" data-comments-opened="1" data-image-meta="{&quot;aperture&quot;:&quot;0&quot;,&quot;credit&quot;:&quot;&quot;,&quot;camera&quot;:&quot;&quot;,&quot;caption&quot;:&quot;&quot;,&quot;created_timestamp&quot;:&quot;0&quot;,&quot;copyright&quot;:&quot;&quot;,&quot;focal_length&quot;:&quot;0&quot;,&quot;iso&quot;:&quot;0&quot;,&quot;shutter_speed&quot;:&quot;0&quot;,&quot;title&quot;:&quot;&quot;}" data-image-title="Darksiders II (1)" data-image-description="" data-medium-file="https://xombitgames.com/files/2012/08/Darksiders-II-1-400x225.jpg" data-large-file="https://xombitgames.com/files/2012/08/Darksiders-II-1-700x393.jpg" />
        </dt></dl><dl class='gallery-item'>
        <dt class='gallery-icon landscape'>
            <img width="700" height="393" src="https://xombitgames.com/files/2012/08/Darksiders-II-2-700x393.jpg" class="attachment-large size-large" alt="Gameplay 2" srcset="https://xombitgames.com/files/2012/08/Darksiders-II-2-700x393.jpg 700w, https://xombitgames.com/files/2012/08/Darksiders-II-2-400x225.jpg 400w, https://xombitgames.com/files/2012/08/Darksiders-II-2-220x123.jpg 220w, https://xombitgames.com/files/2012/08/Darksiders-II-2.jpg 1200w" sizes="(max-width: 700px) 100vw, 700px" data-attachment-id="17211" data-orig-file="https://xombitgames.com/files/2012/08/Darksiders-II-2.jpg" data-orig-size="1200,675" data-comments-opened="1" data-image-meta="{&quot;aperture&quot;:&quot;0&quot;,&quot;credit&quot;:&quot;&quot;,&quot;camera&quot;:&quot;&quot;,&quot;caption&quot;:&quot;&quot;,&quot;created_timestamp&quot;:&quot;0&quot;,&quot;copyright&quot;:&quot;&quot;,&quot;focal_length&quot;:&quot;0&quot;,&quot;iso&quot;:&quot;0&quot;,&quot;shutter_speed&quot;:&quot;0&quot;,&quot;title&quot;:&quot;&quot;}" data-image-title="Darksiders II (2)" data-image-description="" data-medium-file="https://xombitgames.com/files/2012/08/Darksiders-II-2-400x225.jpg" data-large-file="https://xombitgames.com/files/2012/08/Darksiders-II-2-700x393.jpg" />
        </dt></dl><dl class='gallery-item'>
        <dt class='gallery-icon landscape'>
            <img width="700" height="393" src="https://xombitgames.com/files/2012/08/Darksiders-II-3-700x393.jpg" class="attachment-large size-large" alt="Gameplay 3" srcset="https://xombitgames.com/files/2012/08/Darksiders-II-3-700x393.jpg 700w, https://xombitgames.com/files/2012/08/Darksiders-II-3-400x225.jpg 400w, https://xombitgames.com/files/2012/08/Darksiders-II-3-220x123.jpg 220w, https://xombitgames.com/files/2012/08/Darksiders-II-3.jpg 1280w" sizes="(max-width: 700px) 100vw, 700px" data-attachment-id="17212" data-orig-file="https://xombitgames.com/files/2012/08/Darksiders-II-3.jpg" data-orig-size="1280,720" data-comments-opened="1" data-image-meta="{&quot;aperture&quot;:&quot;0&quot;,&quot;credit&quot;:&quot;&quot;,&quot;camera&quot;:&quot;&quot;,&quot;caption&quot;:&quot;&quot;,&quot;created_timestamp&quot;:&quot;0&quot;,&quot;copyright&quot;:&quot;&quot;,&quot;focal_length&quot;:&quot;0&quot;,&quot;iso&quot;:&quot;0&quot;,&quot;shutter_speed&quot;:&quot;0&quot;,&quot;title&quot;:&quot;&quot;}" data-image-title="Darksiders II (3)" data-image-description="" data-medium-file="https://xombitgames.com/files/2012/08/Darksiders-II-3-400x225.jpg" data-large-file="https://xombitgames.com/files/2012/08/Darksiders-II-3-700x393.jpg" />
        </dt></dl><dl class='gallery-item'>
        <dt class='gallery-icon landscape'>
            <img width="700" height="393" src="https://xombitgames.com/files/2012/08/Darksiders-II-4-700x393.jpg" class="attachment-large size-large" alt="Gameplay 4" srcset="https://xombitgames.com/files/2012/08/Darksiders-II-4-700x393.jpg 700w, https://xombitgames.com/files/2012/08/Darksiders-II-4-400x225.jpg 400w, https://xombitgames.com/files/2012/08/Darksiders-II-4-220x123.jpg 220w, https://xombitgames.com/files/2012/08/Darksiders-II-4.jpg 1200w" sizes="(max-width: 700px) 100vw, 700px" data-attachment-id="17213" data-orig-file="https://xombitgames.com/files/2012/08/Darksiders-II-4.jpg" data-orig-size="1200,675" data-comments-opened="1" data-image-meta="{&quot;aperture&quot;:&quot;0&quot;,&quot;credit&quot;:&quot;&quot;,&quot;camera&quot;:&quot;&quot;,&quot;caption&quot;:&quot;&quot;,&quot;created_timestamp&quot;:&quot;0&quot;,&quot;copyright&quot;:&quot;&quot;,&quot;focal_length&quot;:&quot;0&quot;,&quot;iso&quot;:&quot;0&quot;,&quot;shutter_speed&quot;:&quot;0&quot;,&quot;title&quot;:&quot;&quot;}" data-image-title="Darksiders II (4)" data-image-description="" data-medium-file="https://xombitgames.com/files/2012/08/Darksiders-II-4-400x225.jpg" data-large-file="https://xombitgames.com/files/2012/08/Darksiders-II-4-700x393.jpg" />
        </dt></dl><dl class='gallery-item'>
        <dt class='gallery-icon landscape'>
            <img width="700" height="437" src="https://xombitgames.com/files/2012/08/Darksiders-II-700x437.jpg" class="attachment-large size-large" alt="Portada" srcset="https://xombitgames.com/files/2012/08/Darksiders-II-700x437.jpg 700w, https://xombitgames.com/files/2012/08/Darksiders-II-400x250.jpg 400w, https://xombitgames.com/files/2012/08/Darksiders-II-220x137.jpg 220w" sizes="(max-width: 700px) 100vw, 700px" data-attachment-id="17214" data-orig-file="https://xombitgames.com/files/2012/08/Darksiders-II.jpg" data-orig-size="1920,1200" data-comments-opened="1" data-image-meta="{&quot;aperture&quot;:&quot;0&quot;,&quot;credit&quot;:&quot;&quot;,&quot;camera&quot;:&quot;&quot;,&quot;caption&quot;:&quot;&quot;,&quot;created_timestamp&quot;:&quot;0&quot;,&quot;copyright&quot;:&quot;&quot;,&quot;focal_length&quot;:&quot;0&quot;,&quot;iso&quot;:&quot;0&quot;,&quot;shutter_speed&quot;:&quot;0&quot;,&quot;title&quot;:&quot;&quot;}" data-image-title="Darksiders II" data-image-description="" data-medium-file="https://xombitgames.com/files/2012/08/Darksiders-II-400x250.jpg" data-large-file="https://xombitgames.com/files/2012/08/Darksiders-II-700x437.jpg" />
        </dt></dl><br style="clear: both" /><dl class='gallery-item'>
        <dt class='gallery-icon portrait'>
            <img width="700" height="1049" src="https://xombitgames.com/files/2012/08/Thundercats-1.jpg" class="attachment-large size-large" alt="Gameplay 1" srcset="https://xombitgames.com/files/2012/08/Thundercats-1.jpg 700w, https://xombitgames.com/files/2012/08/Thundercats-1-400x599.jpg 400w, https://xombitgames.com/files/2012/08/Thundercats-1-110x165.jpg 110w" sizes="(max-width: 700px) 100vw, 700px" data-attachment-id="17215" data-orig-file="https://xombitgames.com/files/2012/08/Thundercats-1.jpg" data-orig-size="700,1049" data-comments-opened="1" data-image-meta="{&quot;aperture&quot;:&quot;0&quot;,&quot;credit&quot;:&quot;&quot;,&quot;camera&quot;:&quot;&quot;,&quot;caption&quot;:&quot;&quot;,&quot;created_timestamp&quot;:&quot;0&quot;,&quot;copyright&quot;:&quot;&quot;,&quot;focal_length&quot;:&quot;0&quot;,&quot;iso&quot;:&quot;0&quot;,&quot;shutter_speed&quot;:&quot;0&quot;,&quot;title&quot;:&quot;&quot;}" data-image-title="Thundercats (1)" data-image-description="" data-medium-file="https://xombitgames.com/files/2012/08/Thundercats-1-400x599.jpg" data-large-file="https://xombitgames.com/files/2012/08/Thundercats-1.jpg" />
        </dt></dl><dl class='gallery-item'>
        <dt class='gallery-icon portrait'>
            <img width="700" height="1050" src="https://xombitgames.com/files/2012/08/Thundercats-2.jpg" class="attachment-large size-large" alt="Gameplay 2" srcset="https://xombitgames.com/files/2012/08/Thundercats-2.jpg 700w, https://xombitgames.com/files/2012/08/Thundercats-2-400x600.jpg 400w, https://xombitgames.com/files/2012/08/Thundercats-2-110x165.jpg 110w" sizes="(max-width: 700px) 100vw, 700px" data-attachment-id="17216" data-orig-file="https://xombitgames.com/files/2012/08/Thundercats-2.jpg" data-orig-size="700,1050" data-comments-opened="1" data-image-meta="{&quot;aperture&quot;:&quot;0&quot;,&quot;credit&quot;:&quot;&quot;,&quot;camera&quot;:&quot;&quot;,&quot;caption&quot;:&quot;&quot;,&quot;created_timestamp&quot;:&quot;0&quot;,&quot;copyright&quot;:&quot;&quot;,&quot;focal_length&quot;:&quot;0&quot;,&quot;iso&quot;:&quot;0&quot;,&quot;shutter_speed&quot;:&quot;0&quot;,&quot;title&quot;:&quot;&quot;}" data-image-title="Thundercats (2)" data-image-description="" data-medium-file="https://xombitgames.com/files/2012/08/Thundercats-2-400x600.jpg" data-large-file="https://xombitgames.com/files/2012/08/Thundercats-2.jpg" />
        </dt></dl><dl class='gallery-item'>
        <dt class='gallery-icon landscape'>
            <img width="700" height="525" src="https://xombitgames.com/files/2012/08/Thundercats-boceto-700x525.jpg" class="attachment-large size-large" alt="Boceto" srcset="https://xombitgames.com/files/2012/08/Thundercats-boceto-700x525.jpg 700w, https://xombitgames.com/files/2012/08/Thundercats-boceto-400x300.jpg 400w, https://xombitgames.com/files/2012/08/Thundercats-boceto-640x480.jpg 640w, https://xombitgames.com/files/2012/08/Thundercats-boceto-220x165.jpg 220w, https://xombitgames.com/files/2012/08/Thundercats-boceto.jpg 1024w" sizes="(max-width: 700px) 100vw, 700px" data-attachment-id="17217" data-orig-file="https://xombitgames.com/files/2012/08/Thundercats-boceto.jpg" data-orig-size="1024,768" data-comments-opened="1" data-image-meta="{&quot;aperture&quot;:&quot;0&quot;,&quot;credit&quot;:&quot;&quot;,&quot;camera&quot;:&quot;&quot;,&quot;caption&quot;:&quot;&quot;,&quot;created_timestamp&quot;:&quot;0&quot;,&quot;copyright&quot;:&quot;&quot;,&quot;focal_length&quot;:&quot;0&quot;,&quot;iso&quot;:&quot;0&quot;,&quot;shutter_speed&quot;:&quot;0&quot;,&quot;title&quot;:&quot;&quot;}" data-image-title="Thundercats (boceto)" data-image-description="" data-medium-file="https://xombitgames.com/files/2012/08/Thundercats-boceto-400x300.jpg" data-large-file="https://xombitgames.com/files/2012/08/Thundercats-boceto-700x525.jpg" />
        </dt></dl><dl class='gallery-item'>
        <dt class='gallery-icon landscape'>
            <img width="700" height="631" src="https://xombitgames.com/files/2012/08/Thundercats-carátula-700x631.jpg" class="attachment-large size-large" alt="Carátula del juego" srcset="https://xombitgames.com/files/2012/08/Thundercats-carátula-700x631.jpg 700w, https://xombitgames.com/files/2012/08/Thundercats-carátula-400x360.jpg 400w, https://xombitgames.com/files/2012/08/Thundercats-carátula-183x165.jpg 183w, https://xombitgames.com/files/2012/08/Thundercats-carátula.jpg 1533w" sizes="(max-width: 700px) 100vw, 700px" data-attachment-id="17218" data-orig-file="https://xombitgames.com/files/2012/08/Thundercats-carátula.jpg" data-orig-size="1533,1382" data-comments-opened="1" data-image-meta="{&quot;aperture&quot;:&quot;0&quot;,&quot;credit&quot;:&quot;&quot;,&quot;camera&quot;:&quot;&quot;,&quot;caption&quot;:&quot;&quot;,&quot;created_timestamp&quot;:&quot;0&quot;,&quot;copyright&quot;:&quot;&quot;,&quot;focal_length&quot;:&quot;0&quot;,&quot;iso&quot;:&quot;0&quot;,&quot;shutter_speed&quot;:&quot;0&quot;,&quot;title&quot;:&quot;&quot;}" data-image-title="Thundercats (carátula)" data-image-description="" data-medium-file="https://xombitgames.com/files/2012/08/Thundercats-carátula-400x360.jpg" data-large-file="https://xombitgames.com/files/2012/08/Thundercats-carátula-700x631.jpg" />
        </dt></dl><dl class='gallery-item'>
        <dt class='gallery-icon landscape'>
            <img width="700" height="207" src="https://xombitgames.com/files/2012/08/Thundercats-700x207.jpg" class="attachment-large size-large" alt="Título del juego" srcset="https://xombitgames.com/files/2012/08/Thundercats-700x207.jpg 700w, https://xombitgames.com/files/2012/08/Thundercats-400x118.jpg 400w, https://xombitgames.com/files/2012/08/Thundercats-220x65.jpg 220w, https://xombitgames.com/files/2012/08/Thundercats.jpg 1200w" sizes="(max-width: 700px) 100vw, 700px" data-attachment-id="17219" data-orig-file="https://xombitgames.com/files/2012/08/Thundercats.jpg" data-orig-size="1200,356" data-comments-opened="1" data-image-meta="{&quot;aperture&quot;:&quot;0&quot;,&quot;credit&quot;:&quot;&quot;,&quot;camera&quot;:&quot;&quot;,&quot;caption&quot;:&quot;&quot;,&quot;created_timestamp&quot;:&quot;0&quot;,&quot;copyright&quot;:&quot;&quot;,&quot;focal_length&quot;:&quot;0&quot;,&quot;iso&quot;:&quot;0&quot;,&quot;shutter_speed&quot;:&quot;0&quot;,&quot;title&quot;:&quot;Print&quot;}" data-image-title="Thundercats" data-image-description="" data-medium-file="https://xombitgames.com/files/2012/08/Thundercats-400x118.jpg" data-large-file="https://xombitgames.com/files/2012/08/Thundercats-700x207.jpg" />
        </dt></dl><dl class='gallery-item'>
        <dt class='gallery-icon landscape'>
            <img width="700" height="498" src="https://xombitgames.com/files/2012/08/Lanzamientos-destacados-e1345335327190.jpg" class="attachment-large size-large" alt="Imagen destacada de sección" srcset="https://xombitgames.com/files/2012/08/Lanzamientos-destacados-e1345335327190.jpg 700w, https://xombitgames.com/files/2012/08/Lanzamientos-destacados-e1345335327190-400x284.jpg 400w" sizes="(max-width: 700px) 100vw, 700px" data-attachment-id="17267" data-orig-file="https://xombitgames.com/files/2012/08/Lanzamientos-destacados-e1345335327190.jpg" data-orig-size="700,498" data-comments-opened="1" data-image-meta="{&quot;aperture&quot;:&quot;0&quot;,&quot;credit&quot;:&quot;&quot;,&quot;camera&quot;:&quot;&quot;,&quot;caption&quot;:&quot;&quot;,&quot;created_timestamp&quot;:&quot;0&quot;,&quot;copyright&quot;:&quot;&quot;,&quot;focal_length&quot;:&quot;0&quot;,&quot;iso&quot;:&quot;0&quot;,&quot;shutter_speed&quot;:&quot;0&quot;,&quot;title&quot;:&quot;&quot;}" data-image-title="Lanzamientos destacados" data-image-description="" data-medium-file="https://xombitgames.com/files/2012/08/Lanzamientos-destacados-e1345335327190-400x284.jpg" data-large-file="https://xombitgames.com/files/2012/08/Lanzamientos-destacados-e1345335327190.jpg" />
        </dt></dl><br style="clear: both" />
    </div>