Damage Inc. Pacific Squadron WWII (PS3, Xbox 360)
No siempre son bien recibidos los simuladores de vuelo en consolas de sobremesa. Pero cada cierto tiempo hay compañías que lanzan títulos de este calibre para varias plataformas, incluido el PC, como no. Mad Catz y Trickstar Games nos traen este híbrido entre simulador y arcade, ya que tendremos las dos opciones disponibles, con diferentes manejos de los aviones de la Segunda Guerra Mundial. Tendremos a nuestra disposición diversas vistas desde las que controlar el avión en pleno vuelo de ataque, despegue, aterrizaje o defensa.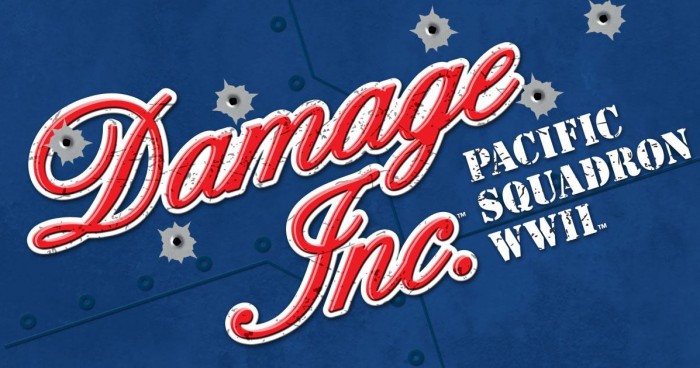 Entre sus 23 misiones y sus más de cien objetivos que cumplir, tendremos juego para rato. Un total de 32 aviones diferentes y hasta 68 variantes de los mismos estarán disponibles cuando desbloqueemos todo el material de este gran título. Es muy parecido a lo que vimos en Bird of Steel de Konami, con combate aire-tierra, aire-aire o aire-agua. Llegará en formato físico el próximo martes 28 de agosto a un precio cercano a los 50 € en consolas y 40 € en compatibles.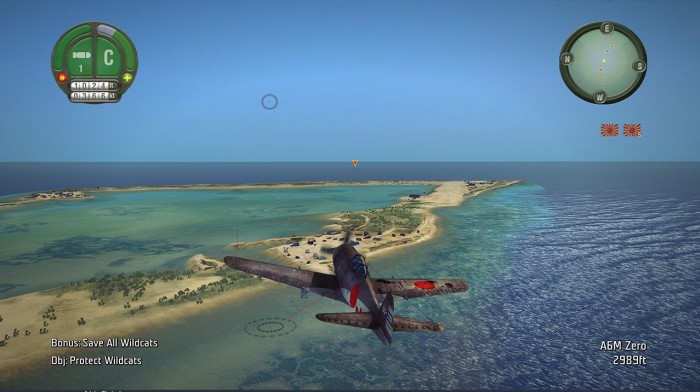 Guild Wars 2 (PC)
World of Warcraft marcó un antes y un después tras su salida en el género que está ahora más en alza de todos, los multijugador en línea. Guild Wars 2 llega a PC y más tarde a PS3 y Xbox 360 para convertirse en un referente dentro del mundillo. En este título desarrollado por Arenanet, tendremos disponibles ocho clases: Warrior, Guardian, Mesmer, Elementalist, Engineer, Necromancer, Ranger y Thief. Todos ellos con diferentes habilidades y movimientos. Deberemos crear nuestro propio personaje desde cero con todo lo que tengamos disponible.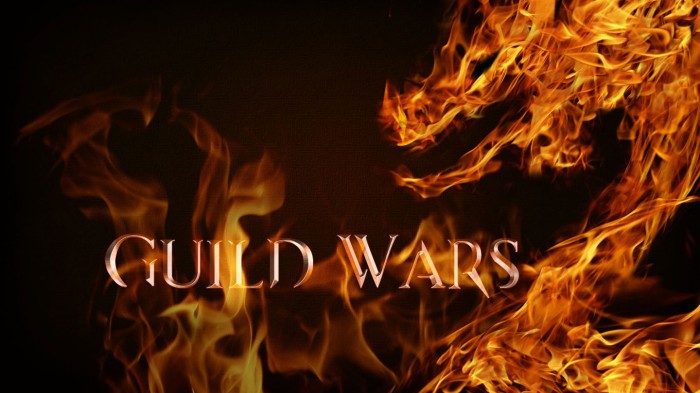 Dentro de cada clase habrá distinciones, ya que no es lo mismo jugar con un pobre nacido en la calle que con un noble (hablando dentro del género humano). Los mapas son gigantescos, donde deberemos conquistar el mayor trozo de terreno posible con las armas que tengamos en nuestro haber. El juego saldrá en PC el día 28 de agosto a un precio aproximado de 50-55 €. Veremos si superan a algunos de los grandes de la actualidad en cuanto al género.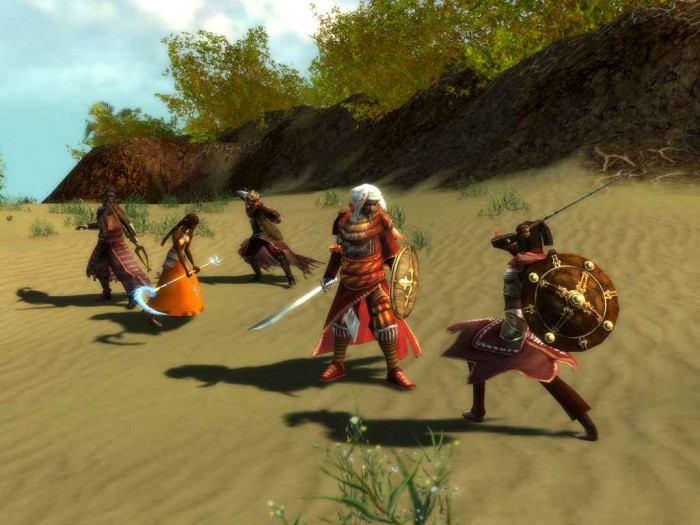 Tony Hawk's Pro Skater HD (PS3)
La saga Tony Hawk's siempre ha sido sinónimo de diversión y jugabilidad exquisita, y no iba a ser menos en su última entrega. Esta es una versión remasterizada hecha a conciencia por Robomodo, a diferencia que el resto de entregas. No es un simple reescalado a 1080p, sino que han implementado varias mejoras gráficas y de contenido, haciendo que parezca un juego hecho desde la nada. Se ha hecho caso a los seguidores que pedían la inclusión de los mejores escenarios de todos los juegos protagonizados por Tony Hawk.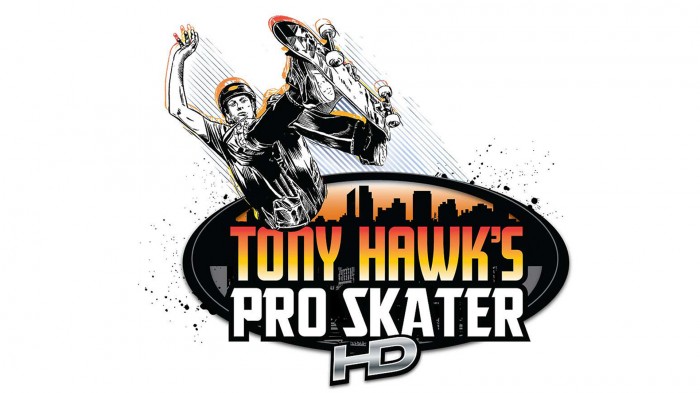 La cosa debería ir muy muy mal para que este juego no triunfe entre los adeptos al género skate, y creemos que Robomodo lo ha hecho francamente bien **con este título. Tony Hawk's Pro Skater HD estará listo el **martes 28 de agosto para descarga digital en PlayStation Network, y más tarde en PC. El precio será muy apetecible con tan sólo 15 €.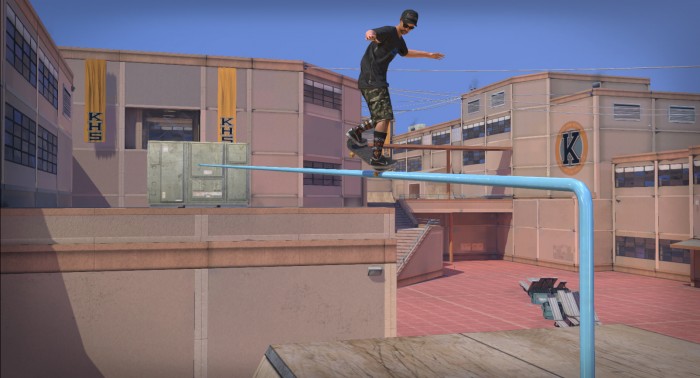 Secret Files 3 (PC)
Llega la tercera entrega de Secret Files, siempre fiel a su estilo como en los anteriores dos juegos, tendremos una aventura gráfica llena de emoción, puzles y gráficos sobresalientes para lo que solemos ver en este género. Los protagonistas serán Nina y Max, quienes viajarán a través del tiempo y de los sueños para descubrir y visitar lugares tan emblemáticos como Alejandría o Florencia en sus épocas más esplendorosas.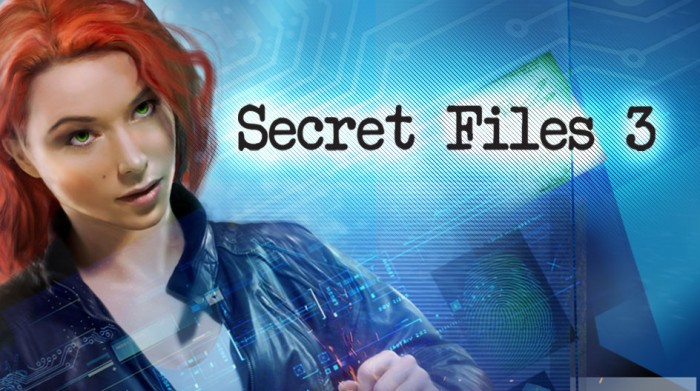 En esta aventura gráfica Animation Arts han querido mezclar acción e investigaciones científicas enrevesadas, del estilo de Perdidos, o El Código Da Vinci, en las que nos comeremos el coco más de una vez por aclarar ciertos lances del juego y poder avanzar tranquilamente. Tendremos el título listo en descarga digital el próximo 31 de agosto, aunque se especula con que se podría ir a mediados de septiembre. Su precio será de 20 €.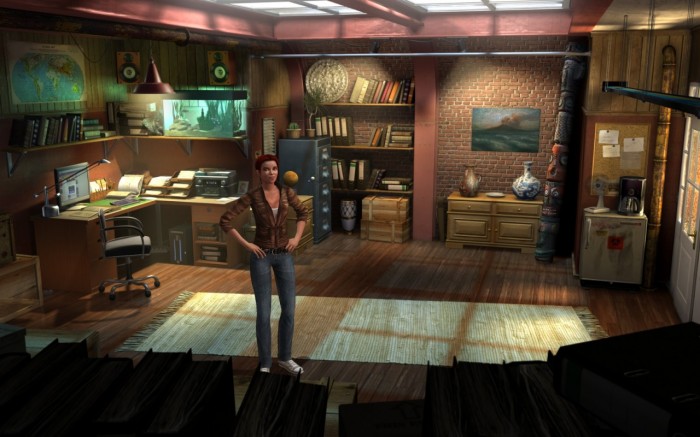 Tales of Graces F (PS3)
Esta es la décima entrega de la franquicia de juegos de rol japoneses, que finalmente llegará a PS3, cuando se pensaba que la exclusiva la tendría Nintendo Wii. El título que lo pudimos ver en Wii, será un calco, o mejor dicho un port desde esa versión a PlayStation 3. Se han añadido varias misiones, trajes y ataques, así como multitud de horas de juegos que hace de éste un grandísimo JRPG japonés, de los mejores en la actualidad.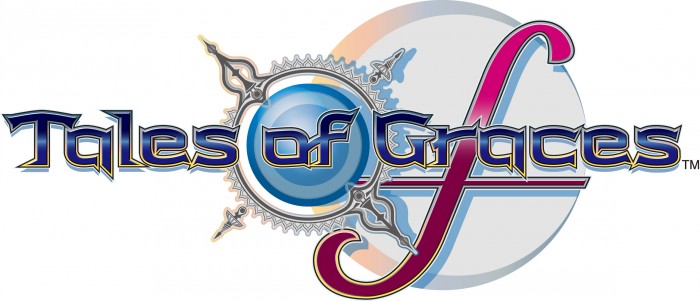 Namco Bandai nos vuelve a mostrar uno de los mejores sistemas de combate de toda la saga, una gran cantidad de contenido y una historia muy profunda que nos sumergirá de lleno en la vida y la mente de Sophie y de los dos hermanos que la encuentran en un bosque, momento en el que comenzará la trama principal. El juego lo tendremos por unos 60 € en formato físico para PS3. Estamos dispuestos a afirmar que el rol se está implantando poco a poco en el viejo continente.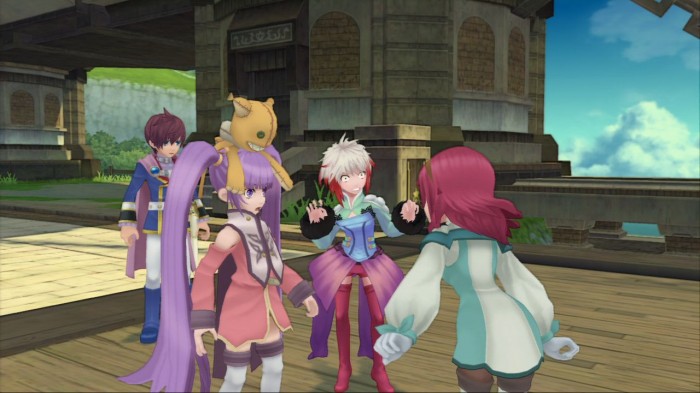 <style type='text/css'>
        #gallery-2 {
            margin: auto;
        }
        #gallery-2 .gallery-item {
            float: left;
            margin-top: 10px;
            text-align: center;
            width: 16%;
        }
        #gallery-2 img {
            border: 2px solid #cfcfcf;
        }
        #gallery-2 .gallery-caption {
            margin-left: 0;
        }
        /* see gallery_shortcode() in wp-includes/media.php */
    </style>
    <div data-carousel-extra='{"blog_id":27,"permalink":"https:\/\/xombitgames.com\/2012\/08\/lanzamientos-septiembre-semana1","likes_blog_id":40960699}' id='gallery-2' class='gallery galleryid-17338 gallery-columns-6 gallery-size-large'><dl class='gallery-item'>
        <dt class='gallery-icon landscape'>
            <img width="700" height="393" src="https://xombitgames.com/files/2012/08/Damage-Inc-Pacific-Squadron-WWII-1-700x393.jpg" class="attachment-large size-large" alt="Gameplay 1" srcset="https://xombitgames.com/files/2012/08/Damage-Inc-Pacific-Squadron-WWII-1-700x393.jpg 700w, https://xombitgames.com/files/2012/08/Damage-Inc-Pacific-Squadron-WWII-1-400x225.jpg 400w, https://xombitgames.com/files/2012/08/Damage-Inc-Pacific-Squadron-WWII-1-220x123.jpg 220w, https://xombitgames.com/files/2012/08/Damage-Inc-Pacific-Squadron-WWII-1.jpg 1280w" sizes="(max-width: 700px) 100vw, 700px" data-attachment-id="17447" data-orig-file="https://xombitgames.com/files/2012/08/Damage-Inc-Pacific-Squadron-WWII-1.jpg" data-orig-size="1280,720" data-comments-opened="1" data-image-meta="{&quot;aperture&quot;:&quot;0&quot;,&quot;credit&quot;:&quot;&quot;,&quot;camera&quot;:&quot;&quot;,&quot;caption&quot;:&quot;&quot;,&quot;created_timestamp&quot;:&quot;0&quot;,&quot;copyright&quot;:&quot;&quot;,&quot;focal_length&quot;:&quot;0&quot;,&quot;iso&quot;:&quot;0&quot;,&quot;shutter_speed&quot;:&quot;0&quot;,&quot;title&quot;:&quot;&quot;}" data-image-title="Damage Inc Pacific Squadron WWII (1)" data-image-description="" data-medium-file="https://xombitgames.com/files/2012/08/Damage-Inc-Pacific-Squadron-WWII-1-400x225.jpg" data-large-file="https://xombitgames.com/files/2012/08/Damage-Inc-Pacific-Squadron-WWII-1-700x393.jpg" />
        </dt></dl><dl class='gallery-item'>
        <dt class='gallery-icon landscape'>
            <img width="700" height="392" src="https://xombitgames.com/files/2012/08/Damage-Inc-Pacific-Squadron-WWII-2-700x392.jpg" class="attachment-large size-large" alt="Gameplay 2" srcset="https://xombitgames.com/files/2012/08/Damage-Inc-Pacific-Squadron-WWII-2-700x392.jpg 700w, https://xombitgames.com/files/2012/08/Damage-Inc-Pacific-Squadron-WWII-2-400x224.jpg 400w, https://xombitgames.com/files/2012/08/Damage-Inc-Pacific-Squadron-WWII-2-220x123.jpg 220w, https://xombitgames.com/files/2012/08/Damage-Inc-Pacific-Squadron-WWII-2.jpg 1277w" sizes="(max-width: 700px) 100vw, 700px" data-attachment-id="17448" data-orig-file="https://xombitgames.com/files/2012/08/Damage-Inc-Pacific-Squadron-WWII-2.jpg" data-orig-size="1277,716" data-comments-opened="1" data-image-meta="{&quot;aperture&quot;:&quot;0&quot;,&quot;credit&quot;:&quot;&quot;,&quot;camera&quot;:&quot;&quot;,&quot;caption&quot;:&quot;&quot;,&quot;created_timestamp&quot;:&quot;0&quot;,&quot;copyright&quot;:&quot;&quot;,&quot;focal_length&quot;:&quot;0&quot;,&quot;iso&quot;:&quot;0&quot;,&quot;shutter_speed&quot;:&quot;0&quot;,&quot;title&quot;:&quot;&quot;}" data-image-title="Damage Inc Pacific Squadron WWII (2)" data-image-description="" data-medium-file="https://xombitgames.com/files/2012/08/Damage-Inc-Pacific-Squadron-WWII-2-400x224.jpg" data-large-file="https://xombitgames.com/files/2012/08/Damage-Inc-Pacific-Squadron-WWII-2-700x392.jpg" />
        </dt></dl><dl class='gallery-item'>
        <dt class='gallery-icon landscape'>
            <img width="700" height="394" src="https://xombitgames.com/files/2012/08/Damage-Inc-Pacific-Squadron-WWII-3-700x394.jpg" class="attachment-large size-large" alt="Gameplay 3" srcset="https://xombitgames.com/files/2012/08/Damage-Inc-Pacific-Squadron-WWII-3-700x394.jpg 700w, https://xombitgames.com/files/2012/08/Damage-Inc-Pacific-Squadron-WWII-3-400x225.jpg 400w, https://xombitgames.com/files/2012/08/Damage-Inc-Pacific-Squadron-WWII-3-220x124.jpg 220w, https://xombitgames.com/files/2012/08/Damage-Inc-Pacific-Squadron-WWII-3.jpg 1278w" sizes="(max-width: 700px) 100vw, 700px" data-attachment-id="17449" data-orig-file="https://xombitgames.com/files/2012/08/Damage-Inc-Pacific-Squadron-WWII-3.jpg" data-orig-size="1278,721" data-comments-opened="1" data-image-meta="{&quot;aperture&quot;:&quot;0&quot;,&quot;credit&quot;:&quot;&quot;,&quot;camera&quot;:&quot;&quot;,&quot;caption&quot;:&quot;&quot;,&quot;created_timestamp&quot;:&quot;0&quot;,&quot;copyright&quot;:&quot;&quot;,&quot;focal_length&quot;:&quot;0&quot;,&quot;iso&quot;:&quot;0&quot;,&quot;shutter_speed&quot;:&quot;0&quot;,&quot;title&quot;:&quot;&quot;}" data-image-title="Damage Inc Pacific Squadron WWII (3)" data-image-description="" data-medium-file="https://xombitgames.com/files/2012/08/Damage-Inc-Pacific-Squadron-WWII-3-400x225.jpg" data-large-file="https://xombitgames.com/files/2012/08/Damage-Inc-Pacific-Squadron-WWII-3-700x394.jpg" />
        </dt></dl><dl class='gallery-item'>
        <dt class='gallery-icon landscape'>
            <img width="700" height="393" src="https://xombitgames.com/files/2012/08/Damage-Inc-Pacific-Squadron-WWII-4-700x393.jpg" class="attachment-large size-large" alt="Gameplay 4" srcset="https://xombitgames.com/files/2012/08/Damage-Inc-Pacific-Squadron-WWII-4-700x393.jpg 700w, https://xombitgames.com/files/2012/08/Damage-Inc-Pacific-Squadron-WWII-4-400x225.jpg 400w, https://xombitgames.com/files/2012/08/Damage-Inc-Pacific-Squadron-WWII-4-220x123.jpg 220w, https://xombitgames.com/files/2012/08/Damage-Inc-Pacific-Squadron-WWII-4.jpg 1280w" sizes="(max-width: 700px) 100vw, 700px" data-attachment-id="17450" data-orig-file="https://xombitgames.com/files/2012/08/Damage-Inc-Pacific-Squadron-WWII-4.jpg" data-orig-size="1280,720" data-comments-opened="1" data-image-meta="{&quot;aperture&quot;:&quot;0&quot;,&quot;credit&quot;:&quot;&quot;,&quot;camera&quot;:&quot;&quot;,&quot;caption&quot;:&quot;&quot;,&quot;created_timestamp&quot;:&quot;0&quot;,&quot;copyright&quot;:&quot;&quot;,&quot;focal_length&quot;:&quot;0&quot;,&quot;iso&quot;:&quot;0&quot;,&quot;shutter_speed&quot;:&quot;0&quot;,&quot;title&quot;:&quot;&quot;}" data-image-title="Damage Inc Pacific Squadron WWII (4)" data-image-description="" data-medium-file="https://xombitgames.com/files/2012/08/Damage-Inc-Pacific-Squadron-WWII-4-400x225.jpg" data-large-file="https://xombitgames.com/files/2012/08/Damage-Inc-Pacific-Squadron-WWII-4-700x393.jpg" />
        </dt></dl><dl class='gallery-item'>
        <dt class='gallery-icon landscape'>
            <img width="700" height="393" src="https://xombitgames.com/files/2012/08/Damage-Inc-Pacific-Squadron-WWII-5-700x393.jpg" class="attachment-large size-large" alt="Gameplay 5" srcset="https://xombitgames.com/files/2012/08/Damage-Inc-Pacific-Squadron-WWII-5-700x393.jpg 700w, https://xombitgames.com/files/2012/08/Damage-Inc-Pacific-Squadron-WWII-5-400x225.jpg 400w, https://xombitgames.com/files/2012/08/Damage-Inc-Pacific-Squadron-WWII-5-220x123.jpg 220w, https://xombitgames.com/files/2012/08/Damage-Inc-Pacific-Squadron-WWII-5.jpg 1280w" sizes="(max-width: 700px) 100vw, 700px" data-attachment-id="17451" data-orig-file="https://xombitgames.com/files/2012/08/Damage-Inc-Pacific-Squadron-WWII-5.jpg" data-orig-size="1280,720" data-comments-opened="1" data-image-meta="{&quot;aperture&quot;:&quot;0&quot;,&quot;credit&quot;:&quot;&quot;,&quot;camera&quot;:&quot;&quot;,&quot;caption&quot;:&quot;&quot;,&quot;created_timestamp&quot;:&quot;0&quot;,&quot;copyright&quot;:&quot;&quot;,&quot;focal_length&quot;:&quot;0&quot;,&quot;iso&quot;:&quot;0&quot;,&quot;shutter_speed&quot;:&quot;0&quot;,&quot;title&quot;:&quot;&quot;}" data-image-title="Damage Inc Pacific Squadron WWII (5)" data-image-description="" data-medium-file="https://xombitgames.com/files/2012/08/Damage-Inc-Pacific-Squadron-WWII-5-400x225.jpg" data-large-file="https://xombitgames.com/files/2012/08/Damage-Inc-Pacific-Squadron-WWII-5-700x393.jpg" />
        </dt></dl><dl class='gallery-item'>
        <dt class='gallery-icon landscape'>
            <img width="700" height="368" src="https://xombitgames.com/files/2012/08/Damage-Inc-Pacific-Squadron-WWII-700x368.jpg" class="attachment-large size-large" alt="Portada del juego" srcset="https://xombitgames.com/files/2012/08/Damage-Inc-Pacific-Squadron-WWII-700x368.jpg 700w, https://xombitgames.com/files/2012/08/Damage-Inc-Pacific-Squadron-WWII-400x210.jpg 400w, https://xombitgames.com/files/2012/08/Damage-Inc-Pacific-Squadron-WWII-220x115.jpg 220w, https://xombitgames.com/files/2012/08/Damage-Inc-Pacific-Squadron-WWII.jpg 1197w" sizes="(max-width: 700px) 100vw, 700px" data-attachment-id="17452" data-orig-file="https://xombitgames.com/files/2012/08/Damage-Inc-Pacific-Squadron-WWII.jpg" data-orig-size="1197,630" data-comments-opened="1" data-image-meta="{&quot;aperture&quot;:&quot;0&quot;,&quot;credit&quot;:&quot;&quot;,&quot;camera&quot;:&quot;&quot;,&quot;caption&quot;:&quot;&quot;,&quot;created_timestamp&quot;:&quot;0&quot;,&quot;copyright&quot;:&quot;&quot;,&quot;focal_length&quot;:&quot;0&quot;,&quot;iso&quot;:&quot;0&quot;,&quot;shutter_speed&quot;:&quot;0&quot;,&quot;title&quot;:&quot;&quot;}" data-image-title="Damage Inc Pacific Squadron WWII" data-image-description="" data-medium-file="https://xombitgames.com/files/2012/08/Damage-Inc-Pacific-Squadron-WWII-400x210.jpg" data-large-file="https://xombitgames.com/files/2012/08/Damage-Inc-Pacific-Squadron-WWII-700x368.jpg" />
        </dt></dl><br style="clear: both" /><dl class='gallery-item'>
        <dt class='gallery-icon landscape'>
            <img width="700" height="437" src="https://xombitgames.com/files/2012/08/Guild-Wars-2-1-700x437.jpg" class="attachment-large size-large" alt="Gameplay 1" srcset="https://xombitgames.com/files/2012/08/Guild-Wars-2-1-700x437.jpg 700w, https://xombitgames.com/files/2012/08/Guild-Wars-2-1-400x250.jpg 400w, https://xombitgames.com/files/2012/08/Guild-Wars-2-1-220x137.jpg 220w, https://xombitgames.com/files/2012/08/Guild-Wars-2-1.jpg 1280w" sizes="(max-width: 700px) 100vw, 700px" data-attachment-id="17453" data-orig-file="https://xombitgames.com/files/2012/08/Guild-Wars-2-1.jpg" data-orig-size="1280,800" data-comments-opened="1" data-image-meta="{&quot;aperture&quot;:&quot;0&quot;,&quot;credit&quot;:&quot;&quot;,&quot;camera&quot;:&quot;&quot;,&quot;caption&quot;:&quot;&quot;,&quot;created_timestamp&quot;:&quot;0&quot;,&quot;copyright&quot;:&quot;&quot;,&quot;focal_length&quot;:&quot;0&quot;,&quot;iso&quot;:&quot;0&quot;,&quot;shutter_speed&quot;:&quot;0&quot;,&quot;title&quot;:&quot;&quot;}" data-image-title="Guild Wars 2 (1)" data-image-description="" data-medium-file="https://xombitgames.com/files/2012/08/Guild-Wars-2-1-400x250.jpg" data-large-file="https://xombitgames.com/files/2012/08/Guild-Wars-2-1-700x437.jpg" />
        </dt></dl><dl class='gallery-item'>
        <dt class='gallery-icon landscape'>
            <img width="700" height="525" src="https://xombitgames.com/files/2012/08/Guild-Wars-2-2-700x525.jpg" class="attachment-large size-large" alt="Gameplay 2" srcset="https://xombitgames.com/files/2012/08/Guild-Wars-2-2-700x525.jpg 700w, https://xombitgames.com/files/2012/08/Guild-Wars-2-2-400x300.jpg 400w, https://xombitgames.com/files/2012/08/Guild-Wars-2-2-640x480.jpg 640w, https://xombitgames.com/files/2012/08/Guild-Wars-2-2-220x165.jpg 220w, https://xombitgames.com/files/2012/08/Guild-Wars-2-2.jpg 1024w" sizes="(max-width: 700px) 100vw, 700px" data-attachment-id="17454" data-orig-file="https://xombitgames.com/files/2012/08/Guild-Wars-2-2.jpg" data-orig-size="1024,768" data-comments-opened="1" data-image-meta="{&quot;aperture&quot;:&quot;0&quot;,&quot;credit&quot;:&quot;&quot;,&quot;camera&quot;:&quot;&quot;,&quot;caption&quot;:&quot;&quot;,&quot;created_timestamp&quot;:&quot;0&quot;,&quot;copyright&quot;:&quot;&quot;,&quot;focal_length&quot;:&quot;0&quot;,&quot;iso&quot;:&quot;0&quot;,&quot;shutter_speed&quot;:&quot;0&quot;,&quot;title&quot;:&quot;&quot;}" data-image-title="Guild Wars 2 (2)" data-image-description="" data-medium-file="https://xombitgames.com/files/2012/08/Guild-Wars-2-2-400x300.jpg" data-large-file="https://xombitgames.com/files/2012/08/Guild-Wars-2-2-700x525.jpg" />
        </dt></dl><dl class='gallery-item'>
        <dt class='gallery-icon landscape'>
            <img width="700" height="525" src="https://xombitgames.com/files/2012/08/Guild-Wars-2-3-700x525.jpg" class="attachment-large size-large" alt="Gameplay 3" srcset="https://xombitgames.com/files/2012/08/Guild-Wars-2-3-700x525.jpg 700w, https://xombitgames.com/files/2012/08/Guild-Wars-2-3-400x300.jpg 400w, https://xombitgames.com/files/2012/08/Guild-Wars-2-3-640x480.jpg 640w, https://xombitgames.com/files/2012/08/Guild-Wars-2-3-220x165.jpg 220w, https://xombitgames.com/files/2012/08/Guild-Wars-2-3.jpg 1024w" sizes="(max-width: 700px) 100vw, 700px" data-attachment-id="17455" data-orig-file="https://xombitgames.com/files/2012/08/Guild-Wars-2-3.jpg" data-orig-size="1024,768" data-comments-opened="1" data-image-meta="{&quot;aperture&quot;:&quot;0&quot;,&quot;credit&quot;:&quot;&quot;,&quot;camera&quot;:&quot;&quot;,&quot;caption&quot;:&quot;&quot;,&quot;created_timestamp&quot;:&quot;0&quot;,&quot;copyright&quot;:&quot;&quot;,&quot;focal_length&quot;:&quot;0&quot;,&quot;iso&quot;:&quot;0&quot;,&quot;shutter_speed&quot;:&quot;0&quot;,&quot;title&quot;:&quot;&quot;}" data-image-title="Guild Wars 2 (3)" data-image-description="" data-medium-file="https://xombitgames.com/files/2012/08/Guild-Wars-2-3-400x300.jpg" data-large-file="https://xombitgames.com/files/2012/08/Guild-Wars-2-3-700x525.jpg" />
        </dt></dl><dl class='gallery-item'>
        <dt class='gallery-icon landscape'>
            <img width="700" height="393" src="https://xombitgames.com/files/2012/08/Guild-Wars-2-4-700x393.jpg" class="attachment-large size-large" alt="Gameplay 4" srcset="https://xombitgames.com/files/2012/08/Guild-Wars-2-4-700x393.jpg 700w, https://xombitgames.com/files/2012/08/Guild-Wars-2-4-400x225.jpg 400w, https://xombitgames.com/files/2012/08/Guild-Wars-2-4-220x123.jpg 220w, https://xombitgames.com/files/2012/08/Guild-Wars-2-4.jpg 1200w" sizes="(max-width: 700px) 100vw, 700px" data-attachment-id="17456" data-orig-file="https://xombitgames.com/files/2012/08/Guild-Wars-2-4.jpg" data-orig-size="1200,675" data-comments-opened="1" data-image-meta="{&quot;aperture&quot;:&quot;0&quot;,&quot;credit&quot;:&quot;&quot;,&quot;camera&quot;:&quot;&quot;,&quot;caption&quot;:&quot;&quot;,&quot;created_timestamp&quot;:&quot;0&quot;,&quot;copyright&quot;:&quot;&quot;,&quot;focal_length&quot;:&quot;0&quot;,&quot;iso&quot;:&quot;0&quot;,&quot;shutter_speed&quot;:&quot;0&quot;,&quot;title&quot;:&quot;&quot;}" data-image-title="Guild Wars 2 (4)" data-image-description="" data-medium-file="https://xombitgames.com/files/2012/08/Guild-Wars-2-4-400x225.jpg" data-large-file="https://xombitgames.com/files/2012/08/Guild-Wars-2-4-700x393.jpg" />
        </dt></dl><dl class='gallery-item'>
        <dt class='gallery-icon landscape'>
            <img width="700" height="393" src="https://xombitgames.com/files/2012/08/Guild-Wars-2-700x393.jpg" class="attachment-large size-large" alt="Portada del juego" srcset="https://xombitgames.com/files/2012/08/Guild-Wars-2-700x393.jpg 700w, https://xombitgames.com/files/2012/08/Guild-Wars-2-400x225.jpg 400w, https://xombitgames.com/files/2012/08/Guild-Wars-2-220x123.jpg 220w, https://xombitgames.com/files/2012/08/Guild-Wars-2.jpg 1440w" sizes="(max-width: 700px) 100vw, 700px" data-attachment-id="17457" data-orig-file="https://xombitgames.com/files/2012/08/Guild-Wars-2.jpg" data-orig-size="1440,810" data-comments-opened="1" data-image-meta="{&quot;aperture&quot;:&quot;0&quot;,&quot;credit&quot;:&quot;&quot;,&quot;camera&quot;:&quot;&quot;,&quot;caption&quot;:&quot;&quot;,&quot;created_timestamp&quot;:&quot;0&quot;,&quot;copyright&quot;:&quot;&quot;,&quot;focal_length&quot;:&quot;0&quot;,&quot;iso&quot;:&quot;0&quot;,&quot;shutter_speed&quot;:&quot;0&quot;,&quot;title&quot;:&quot;&quot;}" data-image-title="Guild Wars 2" data-image-description="" data-medium-file="https://xombitgames.com/files/2012/08/Guild-Wars-2-400x225.jpg" data-large-file="https://xombitgames.com/files/2012/08/Guild-Wars-2-700x393.jpg" />
        </dt></dl><dl class='gallery-item'>
        <dt class='gallery-icon landscape'>
            <img width="700" height="459" src="https://xombitgames.com/files/2012/08/Secret-Files-3-1-700x459.jpg" class="attachment-large size-large" alt="Gameplay 1" srcset="https://xombitgames.com/files/2012/08/Secret-Files-3-1-700x459.jpg 700w, https://xombitgames.com/files/2012/08/Secret-Files-3-1-400x262.jpg 400w, https://xombitgames.com/files/2012/08/Secret-Files-3-1-220x144.jpg 220w, https://xombitgames.com/files/2012/08/Secret-Files-3-1.jpg 1200w" sizes="(max-width: 700px) 100vw, 700px" data-attachment-id="17458" data-orig-file="https://xombitgames.com/files/2012/08/Secret-Files-3-1.jpg" data-orig-size="1200,788" data-comments-opened="1" data-image-meta="{&quot;aperture&quot;:&quot;0&quot;,&quot;credit&quot;:&quot;&quot;,&quot;camera&quot;:&quot;&quot;,&quot;caption&quot;:&quot;&quot;,&quot;created_timestamp&quot;:&quot;0&quot;,&quot;copyright&quot;:&quot;&quot;,&quot;focal_length&quot;:&quot;0&quot;,&quot;iso&quot;:&quot;0&quot;,&quot;shutter_speed&quot;:&quot;0&quot;,&quot;title&quot;:&quot;&quot;}" data-image-title="Secret Files 3 (1)" data-image-description="" data-medium-file="https://xombitgames.com/files/2012/08/Secret-Files-3-1-400x262.jpg" data-large-file="https://xombitgames.com/files/2012/08/Secret-Files-3-1-700x459.jpg" />
        </dt></dl><br style="clear: both" /><dl class='gallery-item'>
        <dt class='gallery-icon landscape'>
            <img width="700" height="437" src="https://xombitgames.com/files/2012/08/Secret-Files-3-2-700x437.jpg" class="attachment-large size-large" alt="Gameplay 2" srcset="https://xombitgames.com/files/2012/08/Secret-Files-3-2-700x437.jpg 700w, https://xombitgames.com/files/2012/08/Secret-Files-3-2-400x250.jpg 400w, https://xombitgames.com/files/2012/08/Secret-Files-3-2-220x137.jpg 220w, https://xombitgames.com/files/2012/08/Secret-Files-3-2.jpg 1280w" sizes="(max-width: 700px) 100vw, 700px" data-attachment-id="17459" data-orig-file="https://xombitgames.com/files/2012/08/Secret-Files-3-2.jpg" data-orig-size="1280,800" data-comments-opened="1" data-image-meta="{&quot;aperture&quot;:&quot;0&quot;,&quot;credit&quot;:&quot;&quot;,&quot;camera&quot;:&quot;&quot;,&quot;caption&quot;:&quot;&quot;,&quot;created_timestamp&quot;:&quot;0&quot;,&quot;copyright&quot;:&quot;&quot;,&quot;focal_length&quot;:&quot;0&quot;,&quot;iso&quot;:&quot;0&quot;,&quot;shutter_speed&quot;:&quot;0&quot;,&quot;title&quot;:&quot;&quot;}" data-image-title="Secret Files 3 (2)" data-image-description="" data-medium-file="https://xombitgames.com/files/2012/08/Secret-Files-3-2-400x250.jpg" data-large-file="https://xombitgames.com/files/2012/08/Secret-Files-3-2-700x437.jpg" />
        </dt></dl><dl class='gallery-item'>
        <dt class='gallery-icon landscape'>
            <img width="700" height="437" src="https://xombitgames.com/files/2012/08/Secret-Files-3-3-700x437.jpg" class="attachment-large size-large" alt="Gameplay 3" srcset="https://xombitgames.com/files/2012/08/Secret-Files-3-3-700x437.jpg 700w, https://xombitgames.com/files/2012/08/Secret-Files-3-3-400x250.jpg 400w, https://xombitgames.com/files/2012/08/Secret-Files-3-3-220x137.jpg 220w, https://xombitgames.com/files/2012/08/Secret-Files-3-3.jpg 1200w" sizes="(max-width: 700px) 100vw, 700px" data-attachment-id="17460" data-orig-file="https://xombitgames.com/files/2012/08/Secret-Files-3-3.jpg" data-orig-size="1200,750" data-comments-opened="1" data-image-meta="{&quot;aperture&quot;:&quot;0&quot;,&quot;credit&quot;:&quot;&quot;,&quot;camera&quot;:&quot;&quot;,&quot;caption&quot;:&quot;&quot;,&quot;created_timestamp&quot;:&quot;0&quot;,&quot;copyright&quot;:&quot;&quot;,&quot;focal_length&quot;:&quot;0&quot;,&quot;iso&quot;:&quot;0&quot;,&quot;shutter_speed&quot;:&quot;0&quot;,&quot;title&quot;:&quot;&quot;}" data-image-title="Secret Files 3 (3)" data-image-description="" data-medium-file="https://xombitgames.com/files/2012/08/Secret-Files-3-3-400x250.jpg" data-large-file="https://xombitgames.com/files/2012/08/Secret-Files-3-3-700x437.jpg" />
        </dt></dl><dl class='gallery-item'>
        <dt class='gallery-icon landscape'>
            <img width="700" height="459" src="https://xombitgames.com/files/2012/08/Secret-Files-3-4-700x459.jpg" class="attachment-large size-large" alt="Gameplay 4" srcset="https://xombitgames.com/files/2012/08/Secret-Files-3-4-700x459.jpg 700w, https://xombitgames.com/files/2012/08/Secret-Files-3-4-400x262.jpg 400w, https://xombitgames.com/files/2012/08/Secret-Files-3-4-220x144.jpg 220w, https://xombitgames.com/files/2012/08/Secret-Files-3-4.jpg 1280w" sizes="(max-width: 700px) 100vw, 700px" data-attachment-id="17461" data-orig-file="https://xombitgames.com/files/2012/08/Secret-Files-3-4.jpg" data-orig-size="1280,840" data-comments-opened="1" data-image-meta="{&quot;aperture&quot;:&quot;0&quot;,&quot;credit&quot;:&quot;&quot;,&quot;camera&quot;:&quot;&quot;,&quot;caption&quot;:&quot;&quot;,&quot;created_timestamp&quot;:&quot;0&quot;,&quot;copyright&quot;:&quot;&quot;,&quot;focal_length&quot;:&quot;0&quot;,&quot;iso&quot;:&quot;0&quot;,&quot;shutter_speed&quot;:&quot;0&quot;,&quot;title&quot;:&quot;&quot;}" data-image-title="Secret Files 3 (4)" data-image-description="" data-medium-file="https://xombitgames.com/files/2012/08/Secret-Files-3-4-400x262.jpg" data-large-file="https://xombitgames.com/files/2012/08/Secret-Files-3-4-700x459.jpg" />
        </dt></dl><dl class='gallery-item'>
        <dt class='gallery-icon landscape'>
            <img width="700" height="391" src="https://xombitgames.com/files/2012/08/Secret-Files-3-700x391.jpg" class="attachment-large size-large" alt="Portada del juego" srcset="https://xombitgames.com/files/2012/08/Secret-Files-3-700x391.jpg 700w, https://xombitgames.com/files/2012/08/Secret-Files-3-400x223.jpg 400w, https://xombitgames.com/files/2012/08/Secret-Files-3-220x123.jpg 220w, https://xombitgames.com/files/2012/08/Secret-Files-3.jpg 944w" sizes="(max-width: 700px) 100vw, 700px" data-attachment-id="17462" data-orig-file="https://xombitgames.com/files/2012/08/Secret-Files-3.jpg" data-orig-size="944,528" data-comments-opened="1" data-image-meta="{&quot;aperture&quot;:&quot;0&quot;,&quot;credit&quot;:&quot;&quot;,&quot;camera&quot;:&quot;&quot;,&quot;caption&quot;:&quot;&quot;,&quot;created_timestamp&quot;:&quot;0&quot;,&quot;copyright&quot;:&quot;&quot;,&quot;focal_length&quot;:&quot;0&quot;,&quot;iso&quot;:&quot;0&quot;,&quot;shutter_speed&quot;:&quot;0&quot;,&quot;title&quot;:&quot;&quot;}" data-image-title="Secret Files 3" data-image-description="" data-medium-file="https://xombitgames.com/files/2012/08/Secret-Files-3-400x223.jpg" data-large-file="https://xombitgames.com/files/2012/08/Secret-Files-3-700x391.jpg" />
        </dt></dl><dl class='gallery-item'>
        <dt class='gallery-icon landscape'>
            <img width="700" height="382" src="https://xombitgames.com/files/2012/08/Tony-Hawks-Pro-Skater-HD-1-700x382.jpg" class="attachment-large size-large" alt="Gameplay 1" srcset="https://xombitgames.com/files/2012/08/Tony-Hawks-Pro-Skater-HD-1-700x382.jpg 700w, https://xombitgames.com/files/2012/08/Tony-Hawks-Pro-Skater-HD-1-400x218.jpg 400w, https://xombitgames.com/files/2012/08/Tony-Hawks-Pro-Skater-HD-1-220x120.jpg 220w, https://xombitgames.com/files/2012/08/Tony-Hawks-Pro-Skater-HD-1.jpg 1200w" sizes="(max-width: 700px) 100vw, 700px" data-attachment-id="17463" data-orig-file="https://xombitgames.com/files/2012/08/Tony-Hawks-Pro-Skater-HD-1.jpg" data-orig-size="1200,655" data-comments-opened="1" data-image-meta="{&quot;aperture&quot;:&quot;0&quot;,&quot;credit&quot;:&quot;&quot;,&quot;camera&quot;:&quot;&quot;,&quot;caption&quot;:&quot;&quot;,&quot;created_timestamp&quot;:&quot;0&quot;,&quot;copyright&quot;:&quot;&quot;,&quot;focal_length&quot;:&quot;0&quot;,&quot;iso&quot;:&quot;0&quot;,&quot;shutter_speed&quot;:&quot;0&quot;,&quot;title&quot;:&quot;&quot;}" data-image-title="Tony Hawks Pro Skater HD (1)" data-image-description="" data-medium-file="https://xombitgames.com/files/2012/08/Tony-Hawks-Pro-Skater-HD-1-400x218.jpg" data-large-file="https://xombitgames.com/files/2012/08/Tony-Hawks-Pro-Skater-HD-1-700x382.jpg" />
        </dt></dl><dl class='gallery-item'>
        <dt class='gallery-icon landscape'>
            <img width="700" height="378" src="https://xombitgames.com/files/2012/08/Tony-Hawks-Pro-Skater-HD-2-700x378.jpg" class="attachment-large size-large" alt="Gameplay 2" srcset="https://xombitgames.com/files/2012/08/Tony-Hawks-Pro-Skater-HD-2-700x378.jpg 700w, https://xombitgames.com/files/2012/08/Tony-Hawks-Pro-Skater-HD-2-400x216.jpg 400w, https://xombitgames.com/files/2012/08/Tony-Hawks-Pro-Skater-HD-2-220x118.jpg 220w" sizes="(max-width: 700px) 100vw, 700px" data-attachment-id="17464" data-orig-file="https://xombitgames.com/files/2012/08/Tony-Hawks-Pro-Skater-HD-2.jpg" data-orig-size="1605,867" data-comments-opened="1" data-image-meta="{&quot;aperture&quot;:&quot;0&quot;,&quot;credit&quot;:&quot;&quot;,&quot;camera&quot;:&quot;&quot;,&quot;caption&quot;:&quot;&quot;,&quot;created_timestamp&quot;:&quot;0&quot;,&quot;copyright&quot;:&quot;&quot;,&quot;focal_length&quot;:&quot;0&quot;,&quot;iso&quot;:&quot;0&quot;,&quot;shutter_speed&quot;:&quot;0&quot;,&quot;title&quot;:&quot;&quot;}" data-image-title="Tony Hawks Pro Skater HD (2)" data-image-description="" data-medium-file="https://xombitgames.com/files/2012/08/Tony-Hawks-Pro-Skater-HD-2-400x216.jpg" data-large-file="https://xombitgames.com/files/2012/08/Tony-Hawks-Pro-Skater-HD-2-700x378.jpg" />
        </dt></dl><br style="clear: both" /><dl class='gallery-item'>
        <dt class='gallery-icon landscape'>
            <img width="700" height="394" src="https://xombitgames.com/files/2012/08/Tony-Hawks-Pro-Skater-HD-3-700x394.jpg" class="attachment-large size-large" alt="Gameplay 3" srcset="https://xombitgames.com/files/2012/08/Tony-Hawks-Pro-Skater-HD-3-700x394.jpg 700w, https://xombitgames.com/files/2012/08/Tony-Hawks-Pro-Skater-HD-3-400x225.jpg 400w, https://xombitgames.com/files/2012/08/Tony-Hawks-Pro-Skater-HD-3-220x123.jpg 220w, https://xombitgames.com/files/2012/08/Tony-Hawks-Pro-Skater-HD-3.jpg 1000w" sizes="(max-width: 700px) 100vw, 700px" data-attachment-id="17465" data-orig-file="https://xombitgames.com/files/2012/08/Tony-Hawks-Pro-Skater-HD-3.jpg" data-orig-size="1000,563" data-comments-opened="1" data-image-meta="{&quot;aperture&quot;:&quot;0&quot;,&quot;credit&quot;:&quot;&quot;,&quot;camera&quot;:&quot;&quot;,&quot;caption&quot;:&quot;&quot;,&quot;created_timestamp&quot;:&quot;0&quot;,&quot;copyright&quot;:&quot;&quot;,&quot;focal_length&quot;:&quot;0&quot;,&quot;iso&quot;:&quot;0&quot;,&quot;shutter_speed&quot;:&quot;0&quot;,&quot;title&quot;:&quot;&quot;}" data-image-title="Tony Hawks Pro Skater HD (3)" data-image-description="" data-medium-file="https://xombitgames.com/files/2012/08/Tony-Hawks-Pro-Skater-HD-3-400x225.jpg" data-large-file="https://xombitgames.com/files/2012/08/Tony-Hawks-Pro-Skater-HD-3-700x394.jpg" />
        </dt></dl><dl class='gallery-item'>
        <dt class='gallery-icon landscape'>
            <img width="700" height="378" src="https://xombitgames.com/files/2012/08/Tony-Hawks-Pro-Skater-HD-4-700x378.jpg" class="attachment-large size-large" alt="Gameplay 4" srcset="https://xombitgames.com/files/2012/08/Tony-Hawks-Pro-Skater-HD-4-700x378.jpg 700w, https://xombitgames.com/files/2012/08/Tony-Hawks-Pro-Skater-HD-4-400x216.jpg 400w, https://xombitgames.com/files/2012/08/Tony-Hawks-Pro-Skater-HD-4-220x118.jpg 220w, https://xombitgames.com/files/2012/08/Tony-Hawks-Pro-Skater-HD-4.jpg 1200w" sizes="(max-width: 700px) 100vw, 700px" data-attachment-id="17466" data-orig-file="https://xombitgames.com/files/2012/08/Tony-Hawks-Pro-Skater-HD-4.jpg" data-orig-size="1200,648" data-comments-opened="1" data-image-meta="{&quot;aperture&quot;:&quot;0&quot;,&quot;credit&quot;:&quot;&quot;,&quot;camera&quot;:&quot;&quot;,&quot;caption&quot;:&quot;&quot;,&quot;created_timestamp&quot;:&quot;0&quot;,&quot;copyright&quot;:&quot;&quot;,&quot;focal_length&quot;:&quot;0&quot;,&quot;iso&quot;:&quot;0&quot;,&quot;shutter_speed&quot;:&quot;0&quot;,&quot;title&quot;:&quot;&quot;}" data-image-title="Tony Hawks Pro Skater HD (4)" data-image-description="" data-medium-file="https://xombitgames.com/files/2012/08/Tony-Hawks-Pro-Skater-HD-4-400x216.jpg" data-large-file="https://xombitgames.com/files/2012/08/Tony-Hawks-Pro-Skater-HD-4-700x378.jpg" />
        </dt></dl><dl class='gallery-item'>
        <dt class='gallery-icon landscape'>
            <img width="700" height="393" src="https://xombitgames.com/files/2012/08/Tony-Hawks-Pro-Skater-HD-700x393.jpg" class="attachment-large size-large" alt="Portada del juego" srcset="https://xombitgames.com/files/2012/08/Tony-Hawks-Pro-Skater-HD-700x393.jpg 700w, https://xombitgames.com/files/2012/08/Tony-Hawks-Pro-Skater-HD-400x225.jpg 400w, https://xombitgames.com/files/2012/08/Tony-Hawks-Pro-Skater-HD-220x123.jpg 220w" sizes="(max-width: 700px) 100vw, 700px" data-attachment-id="17467" data-orig-file="https://xombitgames.com/files/2012/08/Tony-Hawks-Pro-Skater-HD.jpg" data-orig-size="1920,1080" data-comments-opened="1" data-image-meta="{&quot;aperture&quot;:&quot;0&quot;,&quot;credit&quot;:&quot;&quot;,&quot;camera&quot;:&quot;&quot;,&quot;caption&quot;:&quot;&quot;,&quot;created_timestamp&quot;:&quot;0&quot;,&quot;copyright&quot;:&quot;&quot;,&quot;focal_length&quot;:&quot;0&quot;,&quot;iso&quot;:&quot;0&quot;,&quot;shutter_speed&quot;:&quot;0&quot;,&quot;title&quot;:&quot;&quot;}" data-image-title="Tony Hawks Pro Skater HD" data-image-description="" data-medium-file="https://xombitgames.com/files/2012/08/Tony-Hawks-Pro-Skater-HD-400x225.jpg" data-large-file="https://xombitgames.com/files/2012/08/Tony-Hawks-Pro-Skater-HD-700x393.jpg" />
        </dt></dl><dl class='gallery-item'>
        <dt class='gallery-icon landscape'>
            <img width="700" height="393" src="https://xombitgames.com/files/2012/08/Tales-of-Graces-F-1-700x393.jpg" class="attachment-large size-large" alt="Gameplay 1" srcset="https://xombitgames.com/files/2012/08/Tales-of-Graces-F-1-700x393.jpg 700w, https://xombitgames.com/files/2012/08/Tales-of-Graces-F-1-400x225.jpg 400w, https://xombitgames.com/files/2012/08/Tales-of-Graces-F-1-220x123.jpg 220w, https://xombitgames.com/files/2012/08/Tales-of-Graces-F-1.jpg 1280w" sizes="(max-width: 700px) 100vw, 700px" data-attachment-id="17468" data-orig-file="https://xombitgames.com/files/2012/08/Tales-of-Graces-F-1.jpg" data-orig-size="1280,720" data-comments-opened="1" data-image-meta="{&quot;aperture&quot;:&quot;0&quot;,&quot;credit&quot;:&quot;&quot;,&quot;camera&quot;:&quot;&quot;,&quot;caption&quot;:&quot;&quot;,&quot;created_timestamp&quot;:&quot;0&quot;,&quot;copyright&quot;:&quot;&quot;,&quot;focal_length&quot;:&quot;0&quot;,&quot;iso&quot;:&quot;0&quot;,&quot;shutter_speed&quot;:&quot;0&quot;,&quot;title&quot;:&quot;&quot;}" data-image-title="Tales of Graces F (1)" data-image-description="" data-medium-file="https://xombitgames.com/files/2012/08/Tales-of-Graces-F-1-400x225.jpg" data-large-file="https://xombitgames.com/files/2012/08/Tales-of-Graces-F-1-700x393.jpg" />
        </dt></dl><dl class='gallery-item'>
        <dt class='gallery-icon landscape'>
            <img width="700" height="393" src="https://xombitgames.com/files/2012/08/Tales-of-Graces-F-2-700x393.jpg" class="attachment-large size-large" alt="Gameplay 2" srcset="https://xombitgames.com/files/2012/08/Tales-of-Graces-F-2-700x393.jpg 700w, https://xombitgames.com/files/2012/08/Tales-of-Graces-F-2-400x225.jpg 400w, https://xombitgames.com/files/2012/08/Tales-of-Graces-F-2-220x123.jpg 220w, https://xombitgames.com/files/2012/08/Tales-of-Graces-F-2.jpg 1280w" sizes="(max-width: 700px) 100vw, 700px" data-attachment-id="17469" data-orig-file="https://xombitgames.com/files/2012/08/Tales-of-Graces-F-2.jpg" data-orig-size="1280,720" data-comments-opened="1" data-image-meta="{&quot;aperture&quot;:&quot;0&quot;,&quot;credit&quot;:&quot;&quot;,&quot;camera&quot;:&quot;&quot;,&quot;caption&quot;:&quot;&quot;,&quot;created_timestamp&quot;:&quot;0&quot;,&quot;copyright&quot;:&quot;&quot;,&quot;focal_length&quot;:&quot;0&quot;,&quot;iso&quot;:&quot;0&quot;,&quot;shutter_speed&quot;:&quot;0&quot;,&quot;title&quot;:&quot;&quot;}" data-image-title="Tales of Graces F (2)" data-image-description="" data-medium-file="https://xombitgames.com/files/2012/08/Tales-of-Graces-F-2-400x225.jpg" data-large-file="https://xombitgames.com/files/2012/08/Tales-of-Graces-F-2-700x393.jpg" />
        </dt></dl><dl class='gallery-item'>
        <dt class='gallery-icon landscape'>
            <img width="700" height="393" src="https://xombitgames.com/files/2012/08/Tales-of-Graces-F-3-700x393.jpg" class="attachment-large size-large" alt="Gameplay 3" srcset="https://xombitgames.com/files/2012/08/Tales-of-Graces-F-3-700x393.jpg 700w, https://xombitgames.com/files/2012/08/Tales-of-Graces-F-3-400x225.jpg 400w, https://xombitgames.com/files/2012/08/Tales-of-Graces-F-3-220x123.jpg 220w, https://xombitgames.com/files/2012/08/Tales-of-Graces-F-3.jpg 800w" sizes="(max-width: 700px) 100vw, 700px" data-attachment-id="17470" data-orig-file="https://xombitgames.com/files/2012/08/Tales-of-Graces-F-3.jpg" data-orig-size="800,450" data-comments-opened="1" data-image-meta="{&quot;aperture&quot;:&quot;0&quot;,&quot;credit&quot;:&quot;&quot;,&quot;camera&quot;:&quot;PLAYSTATION(R)3&quot;,&quot;caption&quot;:&quot;&quot;,&quot;created_timestamp&quot;:&quot;0&quot;,&quot;copyright&quot;:&quot;&quot;,&quot;focal_length&quot;:&quot;0&quot;,&quot;iso&quot;:&quot;0&quot;,&quot;shutter_speed&quot;:&quot;0&quot;,&quot;title&quot;:&quot;&quot;}" data-image-title="Tales of Graces F (3)" data-image-description="" data-medium-file="https://xombitgames.com/files/2012/08/Tales-of-Graces-F-3-400x225.jpg" data-large-file="https://xombitgames.com/files/2012/08/Tales-of-Graces-F-3-700x393.jpg" />
        </dt></dl><br style="clear: both" /><dl class='gallery-item'>
        <dt class='gallery-icon landscape'>
            <img width="700" height="393" src="https://xombitgames.com/files/2012/08/Tales-of-Graces-F-4-700x393.jpg" class="attachment-large size-large" alt="Gameplay 4" srcset="https://xombitgames.com/files/2012/08/Tales-of-Graces-F-4-700x393.jpg 700w, https://xombitgames.com/files/2012/08/Tales-of-Graces-F-4-400x225.jpg 400w, https://xombitgames.com/files/2012/08/Tales-of-Graces-F-4-220x123.jpg 220w, https://xombitgames.com/files/2012/08/Tales-of-Graces-F-4.jpg 1280w" sizes="(max-width: 700px) 100vw, 700px" data-attachment-id="17471" data-orig-file="https://xombitgames.com/files/2012/08/Tales-of-Graces-F-4.jpg" data-orig-size="1280,720" data-comments-opened="1" data-image-meta="{&quot;aperture&quot;:&quot;0&quot;,&quot;credit&quot;:&quot;&quot;,&quot;camera&quot;:&quot;&quot;,&quot;caption&quot;:&quot;&quot;,&quot;created_timestamp&quot;:&quot;0&quot;,&quot;copyright&quot;:&quot;&quot;,&quot;focal_length&quot;:&quot;0&quot;,&quot;iso&quot;:&quot;0&quot;,&quot;shutter_speed&quot;:&quot;0&quot;,&quot;title&quot;:&quot;&quot;}" data-image-title="Tales of Graces F (4)" data-image-description="" data-medium-file="https://xombitgames.com/files/2012/08/Tales-of-Graces-F-4-400x225.jpg" data-large-file="https://xombitgames.com/files/2012/08/Tales-of-Graces-F-4-700x393.jpg" />
        </dt></dl><dl class='gallery-item'>
        <dt class='gallery-icon landscape'>
            <img width="700" height="301" src="https://xombitgames.com/files/2012/08/Tales-of-Graces-F-700x301.jpg" class="attachment-large size-large" alt="Portada del juego" srcset="https://xombitgames.com/files/2012/08/Tales-of-Graces-F-700x301.jpg 700w, https://xombitgames.com/files/2012/08/Tales-of-Graces-F-400x172.jpg 400w, https://xombitgames.com/files/2012/08/Tales-of-Graces-F-220x94.jpg 220w" sizes="(max-width: 700px) 100vw, 700px" data-attachment-id="17472" data-orig-file="https://xombitgames.com/files/2012/08/Tales-of-Graces-F.jpg" data-orig-size="2324,1000" data-comments-opened="1" data-image-meta="{&quot;aperture&quot;:&quot;0&quot;,&quot;credit&quot;:&quot;&quot;,&quot;camera&quot;:&quot;&quot;,&quot;caption&quot;:&quot;&quot;,&quot;created_timestamp&quot;:&quot;0&quot;,&quot;copyright&quot;:&quot;&quot;,&quot;focal_length&quot;:&quot;0&quot;,&quot;iso&quot;:&quot;0&quot;,&quot;shutter_speed&quot;:&quot;0&quot;,&quot;title&quot;:&quot;&quot;}" data-image-title="Tales of Graces F" data-image-description="" data-medium-file="https://xombitgames.com/files/2012/08/Tales-of-Graces-F-400x172.jpg" data-large-file="https://xombitgames.com/files/2012/08/Tales-of-Graces-F-700x301.jpg" />
        </dt></dl><dl class='gallery-item'>
        <dt class='gallery-icon landscape'>
            <img width="700" height="500" src="https://xombitgames.com/files/2012/08/Lanzamientos-destacados1.jpg" class="attachment-large size-large" alt="Imagen destacada" srcset="https://xombitgames.com/files/2012/08/Lanzamientos-destacados1.jpg 700w, https://xombitgames.com/files/2012/08/Lanzamientos-destacados1-400x285.jpg 400w, https://xombitgames.com/files/2012/08/Lanzamientos-destacados1-220x157.jpg 220w" sizes="(max-width: 700px) 100vw, 700px" data-attachment-id="17473" data-orig-file="https://xombitgames.com/files/2012/08/Lanzamientos-destacados1.jpg" data-orig-size="700,500" data-comments-opened="1" data-image-meta="{&quot;aperture&quot;:&quot;0&quot;,&quot;credit&quot;:&quot;&quot;,&quot;camera&quot;:&quot;&quot;,&quot;caption&quot;:&quot;&quot;,&quot;created_timestamp&quot;:&quot;0&quot;,&quot;copyright&quot;:&quot;&quot;,&quot;focal_length&quot;:&quot;0&quot;,&quot;iso&quot;:&quot;0&quot;,&quot;shutter_speed&quot;:&quot;0&quot;,&quot;title&quot;:&quot;&quot;}" data-image-title="Lanzamientos destacados" data-image-description="" data-medium-file="https://xombitgames.com/files/2012/08/Lanzamientos-destacados1-400x285.jpg" data-large-file="https://xombitgames.com/files/2012/08/Lanzamientos-destacados1.jpg" />
        </dt></dl>
        <br style='clear: both' />
    </div>