Arcana Heart 3 (Xbox 360, PS3)
Esta tercera entrega sigue la estela de la saga de lucha Arcana Heart. Lo que más llama la atención con respecto a su predecesor es la incorporación de tres nuevos personajes con sus tres arcanas correspondiente, llegando a un total de 23 seleccionables. Los gráficos del juego no destacan en exceso, y los diseños de los luchadores son curiosos como siempre, pero no están en HD, así que se ve inferior en este aspecto a otros títulos del género. Se podrá configurar la pantallas en 4:3, atendiendo a las versiones de años atrás o en 16:9 como en la actualidad.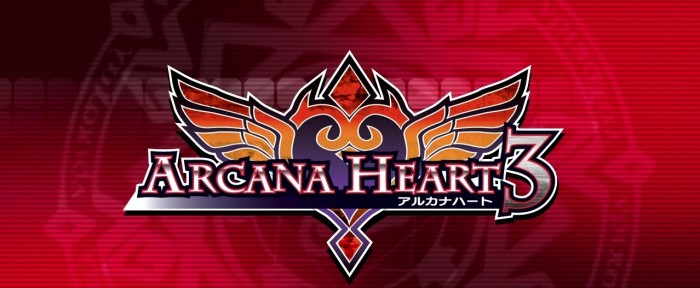 Arcana Heart 3 tiene un modo historia para cada personaje, un modo versus, un score attack (con Parace, que es el monstruo final en consolas), un modo entrenamiento y una galería para poder ver las imágenes y la música que iremos desbloqueando a lo largo del juego. En su vertiente online destaca el poder jugar contra jugadores de otros territorios como Japón. Es un juego muy recomendado para aquellos a los que los título de dar palos les viene que ni pintados y un must have para los seguidores de la franquicia. Desarrollado por Examu y por un precio recomendado de 40 €**, lo tendremos en ambas versiones en tiendas a partir del 7 de septiembre.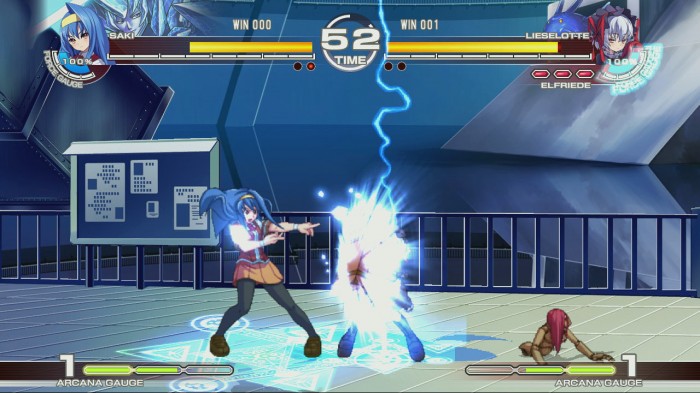 Guilty Gear XX Accent Core Plus (PSP)
Tuvo su oportunidad en Wii y PlayStation 2 durante los últimos dos años, y ahora ARC System Works quiere moverse a las portátiles, comenzando por la PSP de Sony. La historia continúa lo acontecido en Guilty Gear XX: The Midnight Carnival. Cada personaje tiene su propia historia, y las tramas de cada uno acarrearán diversos momentos importantes y significativos. Se presenta un nuevo luchador, el científico de la Post War Administration Bureau, llamado Crow, dará mucha guerra.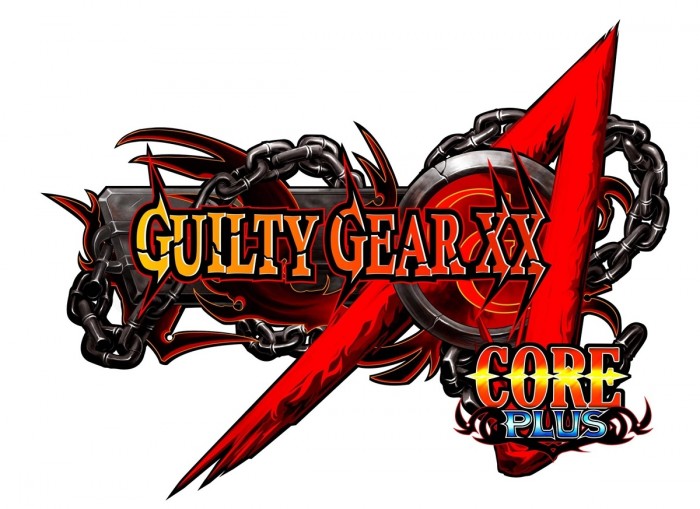 En esta versión mejorada se han agregado varios extras que lo convierten en una versión definitiva de Accent Core. Estos añadidos incluyen el regreso de Kliff y Justice, con sus mejoras, la vuelta del modo misión, un nuevo modo supervivencia ampliado y una galería con ilustraciones desbloqueables del juego. También se han arreglado algunos errores, perfeccionándolo en mayor medida con respecto a algunos títulos anteriores de la saga. El juego llegará el 7 de septiembre por un precio no superior a 20 €.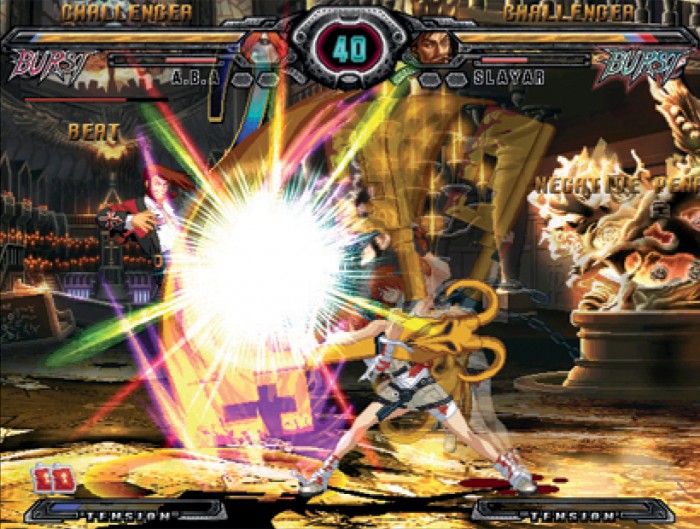 Closure (PC, Mac)
Peter Molineux trajo aquel cubo dividido en millones de cubitos, y ahora se presenta este innovador plataformas con alta dosis de puzles en el deberemos ayudarnos de la luz para alumbrar algunas zonas de la pantalla para poder avanzar en la trama del juego. La verdad es que la imaginación durante épocas de crisis sale a relucir. De la mano de Eyebrow Interactive llega este extraño título venido desde PlayStation Network a PC y Mac vía Steam. Llevaremos a nuestro absurdo personaje a través de lo más oscuro, sorteando diversos obstáculos y trampas.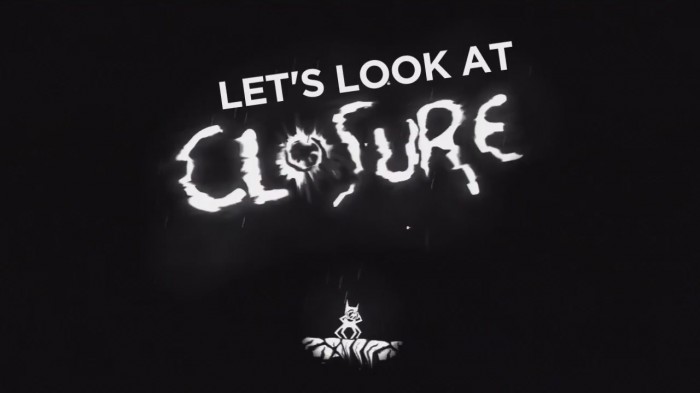 El protagonista en sí que manejaremos es un híbrido entre un gato, una araña y un alien, algo muy raro. Nos moveremos por un mundo casi a ciegas, en el que la premisa es clara, "si tú no puedes verlo, no existe". Con una banda sonora intrigante a tope, nos pondrá la piel de gallina al no saber a qué nos vamos a enfrentar un metro más allá de lo que ven nuestros ojos. Un título muy curioso de plataformas en dos dimensiones y dos colores, el blanco y el negro. Por un precio no superior a 15 € nos haremos con él y sufriremos el suspense a partir del 7 de septiembre.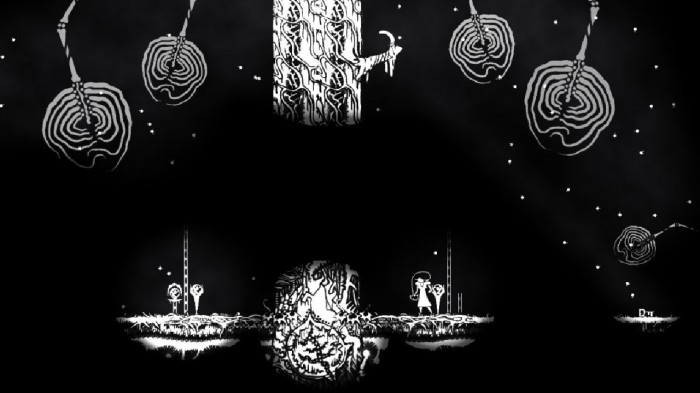 Port Royale 3 (PC, PS3, Xbox 360)
Port Royale 3 es la tercera entrega de la saga de piratas, en la que nos embarcaremos en una épica aventura en el Caribe durante siglo XVII, donde el poder naval de España, Inglaterra, Francia y Holanda estaban en auge y en gran rivalidad. Tomaremos el papel de un joven capitán que deberá aumentar su popularidad y fortuna a costa del Nuevo Mundo. En un juego de estrategia en el que tendremos dos caminos a elegir, la vía comerciante o la puramente pirata aventurera. Todos acabaremos escogiendo ser piratas, lo que significará tener que ganar notoriedad a través de asaltos, piratería, búsqueda de tesoros, abordajes y conquistando ciudades.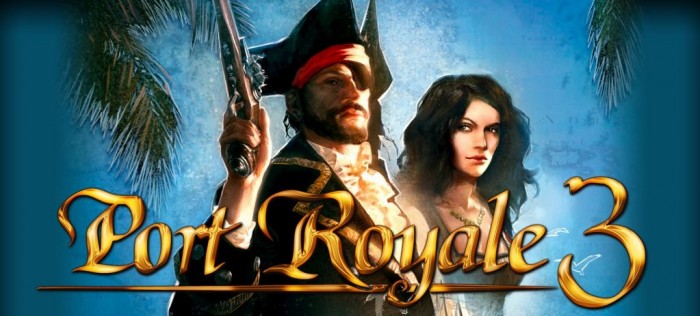 Además del modo campaña, Port Royale 3 cuenta con una buena vertiente multijugador donde los usuarios se enfrentarán en realistas simulaciones comerciales, económicas y de conquista de territorios, lo cual se traducirá en partidas rápidas y muy dinámicas donde todos tendremos nuestra última palabra. Desarrollado por Gaming Minds Studios y distribuido por Koch Media, nos llega esta aventura de piratas, con modo online y por apenas 20 € en PC y 45 € en PS3 y Xbox 360. A partir del viernes 7 de septiembre estará disponible en las tres plataformas.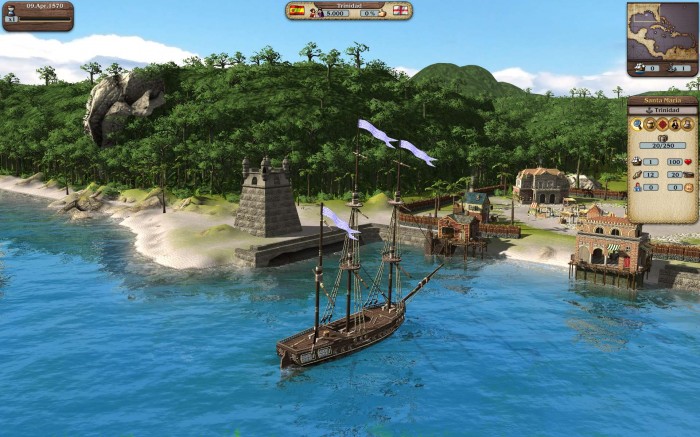 BlazBlue: Calamity Trigger Portable (PSP)
Tras aparecer en PC, Xbox 360 y PS3, este juego de la saga BlazBlue llega a PlayStation Portable como uno de los mejores juegos dentro del género de lucha para hacer frente a sus competidores de Guilty Gear XX. El original fue diseñado para recreativas, y ahora se nos presenta en 2D y creado también por Arc System Works, regresando el 7 de septiembre con este cambio de look que tan bien luce.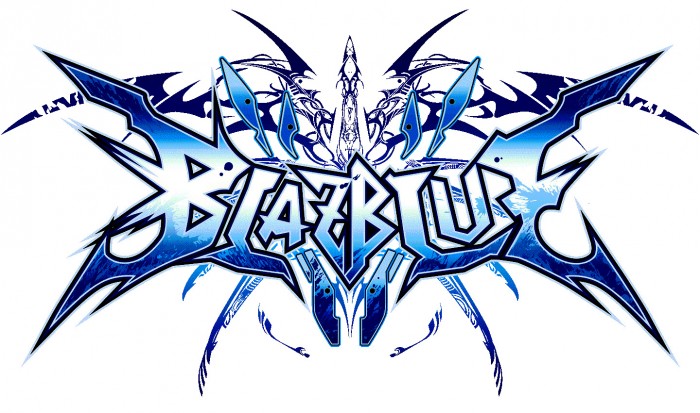 El título contará con doce luchadores, un número escaso teniendo en cuenta que otros juegos de la actualidad tienen al menos veinte en su seno. Sin embargo, tendremos un sin fin de técnicas y movimientos especiales, que hacen de este juego una verdadera gozada. Además, teniendo en cuenta que costará alrededor de 10 € en PSP, puede convertirse en un juego muy vendido por estas fechas.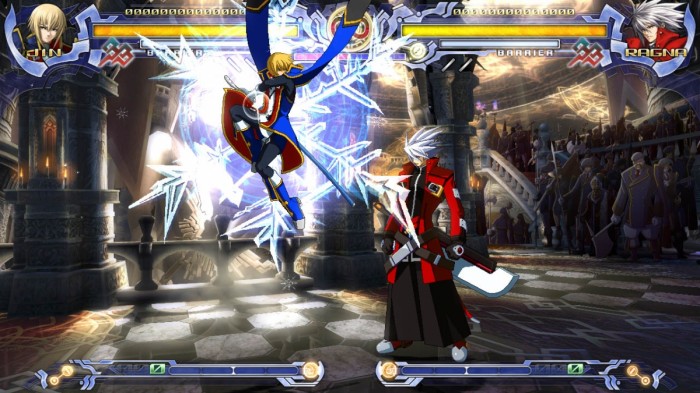 <style type='text/css'>
        #gallery-2 {
            margin: auto;
        }
        #gallery-2 .gallery-item {
            float: left;
            margin-top: 10px;
            text-align: center;
            width: 16%;
        }
        #gallery-2 img {
            border: 2px solid #cfcfcf;
        }
        #gallery-2 .gallery-caption {
            margin-left: 0;
        }
        /* see gallery_shortcode() in wp-includes/media.php */
    </style>
    <div data-carousel-extra='{"blog_id":27,"permalink":"https:\/\/xombitgames.com\/2012\/09\/lanzamientos-septiembre-semana2","likes_blog_id":40960699}' id='gallery-2' class='gallery galleryid-17746 gallery-columns-6 gallery-size-large'><dl class='gallery-item'>
        <dt class='gallery-icon landscape'>
            <img width="700" height="437" src="https://xombitgames.com/files/2012/09/Port-Royale-1-700x437.jpg" class="attachment-large size-large" alt="Gameplay 1" srcset="https://xombitgames.com/files/2012/09/Port-Royale-1-700x437.jpg 700w, https://xombitgames.com/files/2012/09/Port-Royale-1-400x250.jpg 400w, https://xombitgames.com/files/2012/09/Port-Royale-1-220x137.jpg 220w" sizes="(max-width: 700px) 100vw, 700px" data-attachment-id="17780" data-orig-file="https://xombitgames.com/files/2012/09/Port-Royale-1.jpg" data-orig-size="1920,1200" data-comments-opened="1" data-image-meta="{&quot;aperture&quot;:&quot;0&quot;,&quot;credit&quot;:&quot;&quot;,&quot;camera&quot;:&quot;&quot;,&quot;caption&quot;:&quot;&quot;,&quot;created_timestamp&quot;:&quot;0&quot;,&quot;copyright&quot;:&quot;&quot;,&quot;focal_length&quot;:&quot;0&quot;,&quot;iso&quot;:&quot;0&quot;,&quot;shutter_speed&quot;:&quot;0&quot;,&quot;title&quot;:&quot;&quot;}" data-image-title="Port Royale 3 (1)" data-image-description="" data-medium-file="https://xombitgames.com/files/2012/09/Port-Royale-1-400x250.jpg" data-large-file="https://xombitgames.com/files/2012/09/Port-Royale-1-700x437.jpg" />
        </dt></dl><dl class='gallery-item'>
        <dt class='gallery-icon landscape'>
            <img width="700" height="393" src="https://xombitgames.com/files/2012/09/Port-Royale-3-2-700x393.jpg" class="attachment-large size-large" alt="Gameplay 2" srcset="https://xombitgames.com/files/2012/09/Port-Royale-3-2-700x393.jpg 700w, https://xombitgames.com/files/2012/09/Port-Royale-3-2-400x224.jpg 400w, https://xombitgames.com/files/2012/09/Port-Royale-3-2-220x123.jpg 220w, https://xombitgames.com/files/2012/09/Port-Royale-3-2.jpg 1000w" sizes="(max-width: 700px) 100vw, 700px" data-attachment-id="17781" data-orig-file="https://xombitgames.com/files/2012/09/Port-Royale-3-2.jpg" data-orig-size="1000,562" data-comments-opened="1" data-image-meta="{&quot;aperture&quot;:&quot;0&quot;,&quot;credit&quot;:&quot;&quot;,&quot;camera&quot;:&quot;&quot;,&quot;caption&quot;:&quot;&quot;,&quot;created_timestamp&quot;:&quot;0&quot;,&quot;copyright&quot;:&quot;&quot;,&quot;focal_length&quot;:&quot;0&quot;,&quot;iso&quot;:&quot;0&quot;,&quot;shutter_speed&quot;:&quot;0&quot;,&quot;title&quot;:&quot;&quot;}" data-image-title="Port Royale 3 (2)" data-image-description="" data-medium-file="https://xombitgames.com/files/2012/09/Port-Royale-3-2-400x224.jpg" data-large-file="https://xombitgames.com/files/2012/09/Port-Royale-3-2-700x393.jpg" />
        </dt></dl><dl class='gallery-item'>
        <dt class='gallery-icon landscape'>
            <img width="700" height="393" src="https://xombitgames.com/files/2012/09/Port-Royale-3-3-700x393.jpg" class="attachment-large size-large" alt="Gameplay 3" srcset="https://xombitgames.com/files/2012/09/Port-Royale-3-3-700x393.jpg 700w, https://xombitgames.com/files/2012/09/Port-Royale-3-3-400x225.jpg 400w, https://xombitgames.com/files/2012/09/Port-Royale-3-3-220x123.jpg 220w, https://xombitgames.com/files/2012/09/Port-Royale-3-3.jpg 1280w" sizes="(max-width: 700px) 100vw, 700px" data-attachment-id="17782" data-orig-file="https://xombitgames.com/files/2012/09/Port-Royale-3-3.jpg" data-orig-size="1280,720" data-comments-opened="1" data-image-meta="{&quot;aperture&quot;:&quot;0&quot;,&quot;credit&quot;:&quot;&quot;,&quot;camera&quot;:&quot;&quot;,&quot;caption&quot;:&quot;&quot;,&quot;created_timestamp&quot;:&quot;0&quot;,&quot;copyright&quot;:&quot;&quot;,&quot;focal_length&quot;:&quot;0&quot;,&quot;iso&quot;:&quot;0&quot;,&quot;shutter_speed&quot;:&quot;0&quot;,&quot;title&quot;:&quot;&quot;}" data-image-title="Port Royale 3 (3)" data-image-description="" data-medium-file="https://xombitgames.com/files/2012/09/Port-Royale-3-3-400x225.jpg" data-large-file="https://xombitgames.com/files/2012/09/Port-Royale-3-3-700x393.jpg" />
        </dt></dl><dl class='gallery-item'>
        <dt class='gallery-icon landscape'>
            <img width="700" height="393" src="https://xombitgames.com/files/2012/09/Port-Royale-3-4-700x393.jpg" class="attachment-large size-large" alt="Gameplay 4" srcset="https://xombitgames.com/files/2012/09/Port-Royale-3-4-700x393.jpg 700w, https://xombitgames.com/files/2012/09/Port-Royale-3-4-400x225.jpg 400w, https://xombitgames.com/files/2012/09/Port-Royale-3-4-220x123.jpg 220w, https://xombitgames.com/files/2012/09/Port-Royale-3-4.jpg 1280w" sizes="(max-width: 700px) 100vw, 700px" data-attachment-id="17783" data-orig-file="https://xombitgames.com/files/2012/09/Port-Royale-3-4.jpg" data-orig-size="1280,720" data-comments-opened="1" data-image-meta="{&quot;aperture&quot;:&quot;0&quot;,&quot;credit&quot;:&quot;&quot;,&quot;camera&quot;:&quot;&quot;,&quot;caption&quot;:&quot;&quot;,&quot;created_timestamp&quot;:&quot;0&quot;,&quot;copyright&quot;:&quot;&quot;,&quot;focal_length&quot;:&quot;0&quot;,&quot;iso&quot;:&quot;0&quot;,&quot;shutter_speed&quot;:&quot;0&quot;,&quot;title&quot;:&quot;&quot;}" data-image-title="Port Royale 3 (4)" data-image-description="" data-medium-file="https://xombitgames.com/files/2012/09/Port-Royale-3-4-400x225.jpg" data-large-file="https://xombitgames.com/files/2012/09/Port-Royale-3-4-700x393.jpg" />
        </dt></dl><dl class='gallery-item'>
        <dt class='gallery-icon landscape'>
            <img width="700" height="316" src="https://xombitgames.com/files/2012/09/Port-Royale-700x316.jpg" class="attachment-large size-large" alt="Título del juego" srcset="https://xombitgames.com/files/2012/09/Port-Royale-700x316.jpg 700w, https://xombitgames.com/files/2012/09/Port-Royale-400x181.jpg 400w, https://xombitgames.com/files/2012/09/Port-Royale-220x99.jpg 220w, https://xombitgames.com/files/2012/09/Port-Royale.jpg 1023w" sizes="(max-width: 700px) 100vw, 700px" data-attachment-id="17784" data-orig-file="https://xombitgames.com/files/2012/09/Port-Royale.jpg" data-orig-size="1023,463" data-comments-opened="1" data-image-meta="{&quot;aperture&quot;:&quot;0&quot;,&quot;credit&quot;:&quot;&quot;,&quot;camera&quot;:&quot;&quot;,&quot;caption&quot;:&quot;&quot;,&quot;created_timestamp&quot;:&quot;0&quot;,&quot;copyright&quot;:&quot;&quot;,&quot;focal_length&quot;:&quot;0&quot;,&quot;iso&quot;:&quot;0&quot;,&quot;shutter_speed&quot;:&quot;0&quot;,&quot;title&quot;:&quot;&quot;}" data-image-title="Port Royale 3" data-image-description="" data-medium-file="https://xombitgames.com/files/2012/09/Port-Royale-400x181.jpg" data-large-file="https://xombitgames.com/files/2012/09/Port-Royale-700x316.jpg" />
        </dt></dl><dl class='gallery-item'>
        <dt class='gallery-icon landscape'>
            <img width="700" height="529" src="https://xombitgames.com/files/2012/09/Guilty-Gear-XX-Accent-Core-Plus-1-700x529.jpg" class="attachment-large size-large" alt="Gameplay 1" srcset="https://xombitgames.com/files/2012/09/Guilty-Gear-XX-Accent-Core-Plus-1-700x529.jpg 700w, https://xombitgames.com/files/2012/09/Guilty-Gear-XX-Accent-Core-Plus-1-400x302.jpg 400w, https://xombitgames.com/files/2012/09/Guilty-Gear-XX-Accent-Core-Plus-1-218x165.jpg 218w, https://xombitgames.com/files/2012/09/Guilty-Gear-XX-Accent-Core-Plus-1.jpg 820w" sizes="(max-width: 700px) 100vw, 700px" data-attachment-id="17785" data-orig-file="https://xombitgames.com/files/2012/09/Guilty-Gear-XX-Accent-Core-Plus-1.jpg" data-orig-size="820,620" data-comments-opened="1" data-image-meta="{&quot;aperture&quot;:&quot;0&quot;,&quot;credit&quot;:&quot;&quot;,&quot;camera&quot;:&quot;&quot;,&quot;caption&quot;:&quot;&quot;,&quot;created_timestamp&quot;:&quot;0&quot;,&quot;copyright&quot;:&quot;&quot;,&quot;focal_length&quot;:&quot;0&quot;,&quot;iso&quot;:&quot;0&quot;,&quot;shutter_speed&quot;:&quot;0&quot;,&quot;title&quot;:&quot;&quot;}" data-image-title="Guilty Gear XX Accent Core Plus (1)" data-image-description="" data-medium-file="https://xombitgames.com/files/2012/09/Guilty-Gear-XX-Accent-Core-Plus-1-400x302.jpg" data-large-file="https://xombitgames.com/files/2012/09/Guilty-Gear-XX-Accent-Core-Plus-1-700x529.jpg" />
        </dt></dl><br style="clear: both" /><dl class='gallery-item'>
        <dt class='gallery-icon landscape'>
            <img width="700" height="368" src="https://xombitgames.com/files/2012/09/Guilty-Gear-XX-Accent-Core-Plus-2-700x368.jpg" class="attachment-large size-large" alt="Gameplay 2" srcset="https://xombitgames.com/files/2012/09/Guilty-Gear-XX-Accent-Core-Plus-2-700x368.jpg 700w, https://xombitgames.com/files/2012/09/Guilty-Gear-XX-Accent-Core-Plus-2-400x210.jpg 400w, https://xombitgames.com/files/2012/09/Guilty-Gear-XX-Accent-Core-Plus-2-220x115.jpg 220w, https://xombitgames.com/files/2012/09/Guilty-Gear-XX-Accent-Core-Plus-2.jpg 1101w" sizes="(max-width: 700px) 100vw, 700px" data-attachment-id="17786" data-orig-file="https://xombitgames.com/files/2012/09/Guilty-Gear-XX-Accent-Core-Plus-2.jpg" data-orig-size="1101,579" data-comments-opened="1" data-image-meta="{&quot;aperture&quot;:&quot;0&quot;,&quot;credit&quot;:&quot;&quot;,&quot;camera&quot;:&quot;&quot;,&quot;caption&quot;:&quot;&quot;,&quot;created_timestamp&quot;:&quot;0&quot;,&quot;copyright&quot;:&quot;&quot;,&quot;focal_length&quot;:&quot;0&quot;,&quot;iso&quot;:&quot;0&quot;,&quot;shutter_speed&quot;:&quot;0&quot;,&quot;title&quot;:&quot;&quot;}" data-image-title="Guilty Gear XX Accent Core Plus (2)" data-image-description="" data-medium-file="https://xombitgames.com/files/2012/09/Guilty-Gear-XX-Accent-Core-Plus-2-400x210.jpg" data-large-file="https://xombitgames.com/files/2012/09/Guilty-Gear-XX-Accent-Core-Plus-2-700x368.jpg" />
        </dt></dl><dl class='gallery-item'>
        <dt class='gallery-icon landscape'>
            <img width="700" height="394" src="https://xombitgames.com/files/2012/09/Guilty-Gear-XX-Accent-Core-Plus-3-700x394.jpg" class="attachment-large size-large" alt="Gameplay 3" srcset="https://xombitgames.com/files/2012/09/Guilty-Gear-XX-Accent-Core-Plus-3-700x394.jpg 700w, https://xombitgames.com/files/2012/09/Guilty-Gear-XX-Accent-Core-Plus-3-400x225.jpg 400w, https://xombitgames.com/files/2012/09/Guilty-Gear-XX-Accent-Core-Plus-3-220x123.jpg 220w, https://xombitgames.com/files/2012/09/Guilty-Gear-XX-Accent-Core-Plus-3.jpg 1000w" sizes="(max-width: 700px) 100vw, 700px" data-attachment-id="17787" data-orig-file="https://xombitgames.com/files/2012/09/Guilty-Gear-XX-Accent-Core-Plus-3.jpg" data-orig-size="1000,563" data-comments-opened="1" data-image-meta="{&quot;aperture&quot;:&quot;0&quot;,&quot;credit&quot;:&quot;&quot;,&quot;camera&quot;:&quot;&quot;,&quot;caption&quot;:&quot;&quot;,&quot;created_timestamp&quot;:&quot;0&quot;,&quot;copyright&quot;:&quot;&quot;,&quot;focal_length&quot;:&quot;0&quot;,&quot;iso&quot;:&quot;0&quot;,&quot;shutter_speed&quot;:&quot;0&quot;,&quot;title&quot;:&quot;&quot;}" data-image-title="Guilty Gear XX Accent Core Plus (3)" data-image-description="" data-medium-file="https://xombitgames.com/files/2012/09/Guilty-Gear-XX-Accent-Core-Plus-3-400x225.jpg" data-large-file="https://xombitgames.com/files/2012/09/Guilty-Gear-XX-Accent-Core-Plus-3-700x394.jpg" />
        </dt></dl><dl class='gallery-item'>
        <dt class='gallery-icon landscape'>
            <img width="700" height="393" src="https://xombitgames.com/files/2012/09/Guilty-Gear-XX-Accent-Core-Plus-4-700x393.jpg" class="attachment-large size-large" alt="Gameplay 4" srcset="https://xombitgames.com/files/2012/09/Guilty-Gear-XX-Accent-Core-Plus-4-700x393.jpg 700w, https://xombitgames.com/files/2012/09/Guilty-Gear-XX-Accent-Core-Plus-4-400x225.jpg 400w, https://xombitgames.com/files/2012/09/Guilty-Gear-XX-Accent-Core-Plus-4-220x123.jpg 220w, https://xombitgames.com/files/2012/09/Guilty-Gear-XX-Accent-Core-Plus-4.jpg 1280w" sizes="(max-width: 700px) 100vw, 700px" data-attachment-id="17788" data-orig-file="https://xombitgames.com/files/2012/09/Guilty-Gear-XX-Accent-Core-Plus-4.jpg" data-orig-size="1280,720" data-comments-opened="1" data-image-meta="{&quot;aperture&quot;:&quot;0&quot;,&quot;credit&quot;:&quot;&quot;,&quot;camera&quot;:&quot;&quot;,&quot;caption&quot;:&quot;&quot;,&quot;created_timestamp&quot;:&quot;0&quot;,&quot;copyright&quot;:&quot;&quot;,&quot;focal_length&quot;:&quot;0&quot;,&quot;iso&quot;:&quot;0&quot;,&quot;shutter_speed&quot;:&quot;0&quot;,&quot;title&quot;:&quot;&quot;}" data-image-title="Guilty Gear XX Accent Core Plus (4)" data-image-description="" data-medium-file="https://xombitgames.com/files/2012/09/Guilty-Gear-XX-Accent-Core-Plus-4-400x225.jpg" data-large-file="https://xombitgames.com/files/2012/09/Guilty-Gear-XX-Accent-Core-Plus-4-700x393.jpg" />
        </dt></dl><dl class='gallery-item'>
        <dt class='gallery-icon landscape'>
            <img width="700" height="509" src="https://xombitgames.com/files/2012/09/Guilty-Gear-XX-Accent-Core-Plus-700x509.jpg" class="attachment-large size-large" alt="Título del juego" srcset="https://xombitgames.com/files/2012/09/Guilty-Gear-XX-Accent-Core-Plus-700x509.jpg 700w, https://xombitgames.com/files/2012/09/Guilty-Gear-XX-Accent-Core-Plus-400x291.jpg 400w, https://xombitgames.com/files/2012/09/Guilty-Gear-XX-Accent-Core-Plus-220x160.jpg 220w, https://xombitgames.com/files/2012/09/Guilty-Gear-XX-Accent-Core-Plus.jpg 1200w" sizes="(max-width: 700px) 100vw, 700px" data-attachment-id="17789" data-orig-file="https://xombitgames.com/files/2012/09/Guilty-Gear-XX-Accent-Core-Plus.jpg" data-orig-size="1200,873" data-comments-opened="1" data-image-meta="{&quot;aperture&quot;:&quot;0&quot;,&quot;credit&quot;:&quot;&quot;,&quot;camera&quot;:&quot;&quot;,&quot;caption&quot;:&quot;&quot;,&quot;created_timestamp&quot;:&quot;0&quot;,&quot;copyright&quot;:&quot;&quot;,&quot;focal_length&quot;:&quot;0&quot;,&quot;iso&quot;:&quot;0&quot;,&quot;shutter_speed&quot;:&quot;0&quot;,&quot;title&quot;:&quot;&quot;}" data-image-title="Guilty Gear XX Accent Core Plus" data-image-description="" data-medium-file="https://xombitgames.com/files/2012/09/Guilty-Gear-XX-Accent-Core-Plus-400x291.jpg" data-large-file="https://xombitgames.com/files/2012/09/Guilty-Gear-XX-Accent-Core-Plus-700x509.jpg" />
        </dt></dl><dl class='gallery-item'>
        <dt class='gallery-icon landscape'>
            <img width="700" height="393" src="https://xombitgames.com/files/2012/09/Closure-1-700x393.jpg" class="attachment-large size-large" alt="Gameplay 1" srcset="https://xombitgames.com/files/2012/09/Closure-1-700x393.jpg 700w, https://xombitgames.com/files/2012/09/Closure-1-400x225.jpg 400w, https://xombitgames.com/files/2012/09/Closure-1-220x123.jpg 220w, https://xombitgames.com/files/2012/09/Closure-1.jpg 1280w" sizes="(max-width: 700px) 100vw, 700px" data-attachment-id="17790" data-orig-file="https://xombitgames.com/files/2012/09/Closure-1.jpg" data-orig-size="1280,720" data-comments-opened="1" data-image-meta="{&quot;aperture&quot;:&quot;0&quot;,&quot;credit&quot;:&quot;&quot;,&quot;camera&quot;:&quot;&quot;,&quot;caption&quot;:&quot;&quot;,&quot;created_timestamp&quot;:&quot;0&quot;,&quot;copyright&quot;:&quot;&quot;,&quot;focal_length&quot;:&quot;0&quot;,&quot;iso&quot;:&quot;0&quot;,&quot;shutter_speed&quot;:&quot;0&quot;,&quot;title&quot;:&quot;&quot;}" data-image-title="Closure (1)" data-image-description="" data-medium-file="https://xombitgames.com/files/2012/09/Closure-1-400x225.jpg" data-large-file="https://xombitgames.com/files/2012/09/Closure-1-700x393.jpg" />
        </dt></dl><dl class='gallery-item'>
        <dt class='gallery-icon landscape'>
            <img width="700" height="393" src="https://xombitgames.com/files/2012/09/Closure-2-700x393.jpg" class="attachment-large size-large" alt="Gameplay 2" srcset="https://xombitgames.com/files/2012/09/Closure-2-700x393.jpg 700w, https://xombitgames.com/files/2012/09/Closure-2-400x225.jpg 400w, https://xombitgames.com/files/2012/09/Closure-2-220x123.jpg 220w" sizes="(max-width: 700px) 100vw, 700px" data-attachment-id="17791" data-orig-file="https://xombitgames.com/files/2012/09/Closure-2.jpg" data-orig-size="1920,1080" data-comments-opened="1" data-image-meta="{&quot;aperture&quot;:&quot;0&quot;,&quot;credit&quot;:&quot;&quot;,&quot;camera&quot;:&quot;&quot;,&quot;caption&quot;:&quot;&quot;,&quot;created_timestamp&quot;:&quot;0&quot;,&quot;copyright&quot;:&quot;&quot;,&quot;focal_length&quot;:&quot;0&quot;,&quot;iso&quot;:&quot;0&quot;,&quot;shutter_speed&quot;:&quot;0&quot;,&quot;title&quot;:&quot;&quot;}" data-image-title="Closure (2)" data-image-description="" data-medium-file="https://xombitgames.com/files/2012/09/Closure-2-400x225.jpg" data-large-file="https://xombitgames.com/files/2012/09/Closure-2-700x393.jpg" />
        </dt></dl><br style="clear: both" /><dl class='gallery-item'>
        <dt class='gallery-icon landscape'>
            <img width="700" height="409" src="https://xombitgames.com/files/2012/09/Closure-3-700x409.jpg" class="attachment-large size-large" alt="Gameplay 3" srcset="https://xombitgames.com/files/2012/09/Closure-3-700x409.jpg 700w, https://xombitgames.com/files/2012/09/Closure-3-400x234.jpg 400w, https://xombitgames.com/files/2012/09/Closure-3-220x128.jpg 220w" sizes="(max-width: 700px) 100vw, 700px" data-attachment-id="17792" data-orig-file="https://xombitgames.com/files/2012/09/Closure-3.jpg" data-orig-size="1887,1104" data-comments-opened="1" data-image-meta="{&quot;aperture&quot;:&quot;0&quot;,&quot;credit&quot;:&quot;&quot;,&quot;camera&quot;:&quot;&quot;,&quot;caption&quot;:&quot;&quot;,&quot;created_timestamp&quot;:&quot;0&quot;,&quot;copyright&quot;:&quot;&quot;,&quot;focal_length&quot;:&quot;0&quot;,&quot;iso&quot;:&quot;0&quot;,&quot;shutter_speed&quot;:&quot;0&quot;,&quot;title&quot;:&quot;&quot;}" data-image-title="Closure (3)" data-image-description="" data-medium-file="https://xombitgames.com/files/2012/09/Closure-3-400x234.jpg" data-large-file="https://xombitgames.com/files/2012/09/Closure-3-700x409.jpg" />
        </dt></dl><dl class='gallery-item'>
        <dt class='gallery-icon landscape'>
            <img width="700" height="393" src="https://xombitgames.com/files/2012/09/Closure-4-700x393.jpg" class="attachment-large size-large" alt="Gameplay 4" srcset="https://xombitgames.com/files/2012/09/Closure-4-700x393.jpg 700w, https://xombitgames.com/files/2012/09/Closure-4-400x224.jpg 400w, https://xombitgames.com/files/2012/09/Closure-4-220x123.jpg 220w, https://xombitgames.com/files/2012/09/Closure-4.jpg 1280w" sizes="(max-width: 700px) 100vw, 700px" data-attachment-id="17793" data-orig-file="https://xombitgames.com/files/2012/09/Closure-4.jpg" data-orig-size="1280,719" data-comments-opened="1" data-image-meta="{&quot;aperture&quot;:&quot;0&quot;,&quot;credit&quot;:&quot;&quot;,&quot;camera&quot;:&quot;&quot;,&quot;caption&quot;:&quot;&quot;,&quot;created_timestamp&quot;:&quot;0&quot;,&quot;copyright&quot;:&quot;&quot;,&quot;focal_length&quot;:&quot;0&quot;,&quot;iso&quot;:&quot;0&quot;,&quot;shutter_speed&quot;:&quot;0&quot;,&quot;title&quot;:&quot;&quot;}" data-image-title="Closure (4)" data-image-description="" data-medium-file="https://xombitgames.com/files/2012/09/Closure-4-400x224.jpg" data-large-file="https://xombitgames.com/files/2012/09/Closure-4-700x393.jpg" />
        </dt></dl><dl class='gallery-item'>
        <dt class='gallery-icon landscape'>
            <img width="700" height="393" src="https://xombitgames.com/files/2012/09/Closure-700x393.jpg" class="attachment-large size-large" alt="Título del juego" srcset="https://xombitgames.com/files/2012/09/Closure-700x393.jpg 700w, https://xombitgames.com/files/2012/09/Closure-400x225.jpg 400w, https://xombitgames.com/files/2012/09/Closure-220x123.jpg 220w, https://xombitgames.com/files/2012/09/Closure.jpg 1280w" sizes="(max-width: 700px) 100vw, 700px" data-attachment-id="17794" data-orig-file="https://xombitgames.com/files/2012/09/Closure.jpg" data-orig-size="1280,720" data-comments-opened="1" data-image-meta="{&quot;aperture&quot;:&quot;0&quot;,&quot;credit&quot;:&quot;&quot;,&quot;camera&quot;:&quot;&quot;,&quot;caption&quot;:&quot;&quot;,&quot;created_timestamp&quot;:&quot;0&quot;,&quot;copyright&quot;:&quot;&quot;,&quot;focal_length&quot;:&quot;0&quot;,&quot;iso&quot;:&quot;0&quot;,&quot;shutter_speed&quot;:&quot;0&quot;,&quot;title&quot;:&quot;&quot;}" data-image-title="Closure" data-image-description="" data-medium-file="https://xombitgames.com/files/2012/09/Closure-400x225.jpg" data-large-file="https://xombitgames.com/files/2012/09/Closure-700x393.jpg" />
        </dt></dl><dl class='gallery-item'>
        <dt class='gallery-icon landscape'>
            <img width="700" height="393" src="https://xombitgames.com/files/2012/09/BlazBlue-Calimity-Trigger-1-700x393.jpg" class="attachment-large size-large" alt="Gameplay 1" srcset="https://xombitgames.com/files/2012/09/BlazBlue-Calimity-Trigger-1-700x393.jpg 700w, https://xombitgames.com/files/2012/09/BlazBlue-Calimity-Trigger-1-400x225.jpg 400w, https://xombitgames.com/files/2012/09/BlazBlue-Calimity-Trigger-1-220x123.jpg 220w, https://xombitgames.com/files/2012/09/BlazBlue-Calimity-Trigger-1.jpg 1200w" sizes="(max-width: 700px) 100vw, 700px" data-attachment-id="17795" data-orig-file="https://xombitgames.com/files/2012/09/BlazBlue-Calimity-Trigger-1.jpg" data-orig-size="1200,675" data-comments-opened="1" data-image-meta="{&quot;aperture&quot;:&quot;0&quot;,&quot;credit&quot;:&quot;&quot;,&quot;camera&quot;:&quot;&quot;,&quot;caption&quot;:&quot;&quot;,&quot;created_timestamp&quot;:&quot;0&quot;,&quot;copyright&quot;:&quot;&quot;,&quot;focal_length&quot;:&quot;0&quot;,&quot;iso&quot;:&quot;0&quot;,&quot;shutter_speed&quot;:&quot;0&quot;,&quot;title&quot;:&quot;&quot;}" data-image-title="BlazBlue Calimity Trigger (1)" data-image-description="" data-medium-file="https://xombitgames.com/files/2012/09/BlazBlue-Calimity-Trigger-1-400x225.jpg" data-large-file="https://xombitgames.com/files/2012/09/BlazBlue-Calimity-Trigger-1-700x393.jpg" />
        </dt></dl><dl class='gallery-item'>
        <dt class='gallery-icon landscape'>
            <img width="700" height="393" src="https://xombitgames.com/files/2012/09/BlazBlue-Calimity-Trigger-2-700x393.jpg" class="attachment-large size-large" alt="Gameplay 2" srcset="https://xombitgames.com/files/2012/09/BlazBlue-Calimity-Trigger-2-700x393.jpg 700w, https://xombitgames.com/files/2012/09/BlazBlue-Calimity-Trigger-2-400x225.jpg 400w, https://xombitgames.com/files/2012/09/BlazBlue-Calimity-Trigger-2-220x123.jpg 220w, https://xombitgames.com/files/2012/09/BlazBlue-Calimity-Trigger-2.jpg 1280w" sizes="(max-width: 700px) 100vw, 700px" data-attachment-id="17796" data-orig-file="https://xombitgames.com/files/2012/09/BlazBlue-Calimity-Trigger-2.jpg" data-orig-size="1280,720" data-comments-opened="1" data-image-meta="{&quot;aperture&quot;:&quot;0&quot;,&quot;credit&quot;:&quot;&quot;,&quot;camera&quot;:&quot;&quot;,&quot;caption&quot;:&quot;&quot;,&quot;created_timestamp&quot;:&quot;0&quot;,&quot;copyright&quot;:&quot;&quot;,&quot;focal_length&quot;:&quot;0&quot;,&quot;iso&quot;:&quot;0&quot;,&quot;shutter_speed&quot;:&quot;0&quot;,&quot;title&quot;:&quot;&quot;}" data-image-title="BlazBlue Calimity Trigger (2)" data-image-description="" data-medium-file="https://xombitgames.com/files/2012/09/BlazBlue-Calimity-Trigger-2-400x225.jpg" data-large-file="https://xombitgames.com/files/2012/09/BlazBlue-Calimity-Trigger-2-700x393.jpg" />
        </dt></dl><dl class='gallery-item'>
        <dt class='gallery-icon landscape'>
            <img width="700" height="393" src="https://xombitgames.com/files/2012/09/BlazBlue-Calimity-Trigger-3-700x393.jpg" class="attachment-large size-large" alt="Gameplay 3" srcset="https://xombitgames.com/files/2012/09/BlazBlue-Calimity-Trigger-3-700x393.jpg 700w, https://xombitgames.com/files/2012/09/BlazBlue-Calimity-Trigger-3-400x225.jpg 400w, https://xombitgames.com/files/2012/09/BlazBlue-Calimity-Trigger-3-220x123.jpg 220w, https://xombitgames.com/files/2012/09/BlazBlue-Calimity-Trigger-3.jpg 1200w" sizes="(max-width: 700px) 100vw, 700px" data-attachment-id="17797" data-orig-file="https://xombitgames.com/files/2012/09/BlazBlue-Calimity-Trigger-3.jpg" data-orig-size="1200,675" data-comments-opened="1" data-image-meta="{&quot;aperture&quot;:&quot;0&quot;,&quot;credit&quot;:&quot;&quot;,&quot;camera&quot;:&quot;&quot;,&quot;caption&quot;:&quot;&quot;,&quot;created_timestamp&quot;:&quot;0&quot;,&quot;copyright&quot;:&quot;&quot;,&quot;focal_length&quot;:&quot;0&quot;,&quot;iso&quot;:&quot;0&quot;,&quot;shutter_speed&quot;:&quot;0&quot;,&quot;title&quot;:&quot;&quot;}" data-image-title="BlazBlue Calimity Trigger (3)" data-image-description="" data-medium-file="https://xombitgames.com/files/2012/09/BlazBlue-Calimity-Trigger-3-400x225.jpg" data-large-file="https://xombitgames.com/files/2012/09/BlazBlue-Calimity-Trigger-3-700x393.jpg" />
        </dt></dl><br style="clear: both" /><dl class='gallery-item'>
        <dt class='gallery-icon landscape'>
            <img width="700" height="420" src="https://xombitgames.com/files/2012/09/BlazBlue-Calimity-Trigger-4-700x420.jpg" class="attachment-large size-large" alt="Gameplay 4" srcset="https://xombitgames.com/files/2012/09/BlazBlue-Calimity-Trigger-4-700x420.jpg 700w, https://xombitgames.com/files/2012/09/BlazBlue-Calimity-Trigger-4-400x240.jpg 400w, https://xombitgames.com/files/2012/09/BlazBlue-Calimity-Trigger-4-220x132.jpg 220w, https://xombitgames.com/files/2012/09/BlazBlue-Calimity-Trigger-4.jpg 1280w" sizes="(max-width: 700px) 100vw, 700px" data-attachment-id="17798" data-orig-file="https://xombitgames.com/files/2012/09/BlazBlue-Calimity-Trigger-4.jpg" data-orig-size="1280,768" data-comments-opened="1" data-image-meta="{&quot;aperture&quot;:&quot;0&quot;,&quot;credit&quot;:&quot;&quot;,&quot;camera&quot;:&quot;&quot;,&quot;caption&quot;:&quot;&quot;,&quot;created_timestamp&quot;:&quot;0&quot;,&quot;copyright&quot;:&quot;&quot;,&quot;focal_length&quot;:&quot;0&quot;,&quot;iso&quot;:&quot;0&quot;,&quot;shutter_speed&quot;:&quot;0&quot;,&quot;title&quot;:&quot;&quot;}" data-image-title="BlazBlue Calimity Trigger (4)" data-image-description="" data-medium-file="https://xombitgames.com/files/2012/09/BlazBlue-Calimity-Trigger-4-400x240.jpg" data-large-file="https://xombitgames.com/files/2012/09/BlazBlue-Calimity-Trigger-4-700x420.jpg" />
        </dt></dl><dl class='gallery-item'>
        <dt class='gallery-icon landscape'>
            <img width="700" height="413" src="https://xombitgames.com/files/2012/09/BlazBlue-Calimity-Trigger-700x413.jpg" class="attachment-large size-large" alt="Título del juego" srcset="https://xombitgames.com/files/2012/09/BlazBlue-Calimity-Trigger-700x413.jpg 700w, https://xombitgames.com/files/2012/09/BlazBlue-Calimity-Trigger-400x236.jpg 400w, https://xombitgames.com/files/2012/09/BlazBlue-Calimity-Trigger-220x130.jpg 220w, https://xombitgames.com/files/2012/09/BlazBlue-Calimity-Trigger.jpg 1440w" sizes="(max-width: 700px) 100vw, 700px" data-attachment-id="17799" data-orig-file="https://xombitgames.com/files/2012/09/BlazBlue-Calimity-Trigger.jpg" data-orig-size="1440,851" data-comments-opened="1" data-image-meta="{&quot;aperture&quot;:&quot;0&quot;,&quot;credit&quot;:&quot;&quot;,&quot;camera&quot;:&quot;&quot;,&quot;caption&quot;:&quot;&quot;,&quot;created_timestamp&quot;:&quot;0&quot;,&quot;copyright&quot;:&quot;&quot;,&quot;focal_length&quot;:&quot;0&quot;,&quot;iso&quot;:&quot;0&quot;,&quot;shutter_speed&quot;:&quot;0&quot;,&quot;title&quot;:&quot;&quot;}" data-image-title="BlazBlue Calimity Trigger" data-image-description="" data-medium-file="https://xombitgames.com/files/2012/09/BlazBlue-Calimity-Trigger-400x236.jpg" data-large-file="https://xombitgames.com/files/2012/09/BlazBlue-Calimity-Trigger-700x413.jpg" />
        </dt></dl><dl class='gallery-item'>
        <dt class='gallery-icon landscape'>
            <img width="700" height="393" src="https://xombitgames.com/files/2012/09/Arcana-Heart-3-1-700x393.jpg" class="attachment-large size-large" alt="Gameplay 1" srcset="https://xombitgames.com/files/2012/09/Arcana-Heart-3-1-700x393.jpg 700w, https://xombitgames.com/files/2012/09/Arcana-Heart-3-1-400x225.jpg 400w, https://xombitgames.com/files/2012/09/Arcana-Heart-3-1-220x123.jpg 220w, https://xombitgames.com/files/2012/09/Arcana-Heart-3-1.jpg 1280w" sizes="(max-width: 700px) 100vw, 700px" data-attachment-id="17800" data-orig-file="https://xombitgames.com/files/2012/09/Arcana-Heart-3-1.jpg" data-orig-size="1280,720" data-comments-opened="1" data-image-meta="{&quot;aperture&quot;:&quot;0&quot;,&quot;credit&quot;:&quot;&quot;,&quot;camera&quot;:&quot;&quot;,&quot;caption&quot;:&quot;&quot;,&quot;created_timestamp&quot;:&quot;0&quot;,&quot;copyright&quot;:&quot;&quot;,&quot;focal_length&quot;:&quot;0&quot;,&quot;iso&quot;:&quot;0&quot;,&quot;shutter_speed&quot;:&quot;0&quot;,&quot;title&quot;:&quot;&quot;}" data-image-title="Arcana Heart 3 (1)" data-image-description="" data-medium-file="https://xombitgames.com/files/2012/09/Arcana-Heart-3-1-400x225.jpg" data-large-file="https://xombitgames.com/files/2012/09/Arcana-Heart-3-1-700x393.jpg" />
        </dt></dl><dl class='gallery-item'>
        <dt class='gallery-icon landscape'>
            <img width="700" height="393" src="https://xombitgames.com/files/2012/09/Arcana-Heart-3-2-700x393.jpg" class="attachment-large size-large" alt="Gameplay 2" srcset="https://xombitgames.com/files/2012/09/Arcana-Heart-3-2-700x393.jpg 700w, https://xombitgames.com/files/2012/09/Arcana-Heart-3-2-400x225.jpg 400w, https://xombitgames.com/files/2012/09/Arcana-Heart-3-2-220x123.jpg 220w, https://xombitgames.com/files/2012/09/Arcana-Heart-3-2.jpg 1280w" sizes="(max-width: 700px) 100vw, 700px" data-attachment-id="17801" data-orig-file="https://xombitgames.com/files/2012/09/Arcana-Heart-3-2.jpg" data-orig-size="1280,720" data-comments-opened="1" data-image-meta="{&quot;aperture&quot;:&quot;0&quot;,&quot;credit&quot;:&quot;&quot;,&quot;camera&quot;:&quot;&quot;,&quot;caption&quot;:&quot;&quot;,&quot;created_timestamp&quot;:&quot;0&quot;,&quot;copyright&quot;:&quot;&quot;,&quot;focal_length&quot;:&quot;0&quot;,&quot;iso&quot;:&quot;0&quot;,&quot;shutter_speed&quot;:&quot;0&quot;,&quot;title&quot;:&quot;&quot;}" data-image-title="Arcana Heart 3 (2)" data-image-description="" data-medium-file="https://xombitgames.com/files/2012/09/Arcana-Heart-3-2-400x225.jpg" data-large-file="https://xombitgames.com/files/2012/09/Arcana-Heart-3-2-700x393.jpg" />
        </dt></dl><dl class='gallery-item'>
        <dt class='gallery-icon landscape'>
            <img width="700" height="393" src="https://xombitgames.com/files/2012/09/Arcana-Heart-3-3-700x393.jpg" class="attachment-large size-large" alt="Gameplay 3" srcset="https://xombitgames.com/files/2012/09/Arcana-Heart-3-3-700x393.jpg 700w, https://xombitgames.com/files/2012/09/Arcana-Heart-3-3-400x225.jpg 400w, https://xombitgames.com/files/2012/09/Arcana-Heart-3-3-220x123.jpg 220w, https://xombitgames.com/files/2012/09/Arcana-Heart-3-3.jpg 1280w" sizes="(max-width: 700px) 100vw, 700px" data-attachment-id="17802" data-orig-file="https://xombitgames.com/files/2012/09/Arcana-Heart-3-3.jpg" data-orig-size="1280,720" data-comments-opened="1" data-image-meta="{&quot;aperture&quot;:&quot;0&quot;,&quot;credit&quot;:&quot;&quot;,&quot;camera&quot;:&quot;&quot;,&quot;caption&quot;:&quot;&quot;,&quot;created_timestamp&quot;:&quot;0&quot;,&quot;copyright&quot;:&quot;&quot;,&quot;focal_length&quot;:&quot;0&quot;,&quot;iso&quot;:&quot;0&quot;,&quot;shutter_speed&quot;:&quot;0&quot;,&quot;title&quot;:&quot;&quot;}" data-image-title="Arcana Heart 3 (3)" data-image-description="" data-medium-file="https://xombitgames.com/files/2012/09/Arcana-Heart-3-3-400x225.jpg" data-large-file="https://xombitgames.com/files/2012/09/Arcana-Heart-3-3-700x393.jpg" />
        </dt></dl><dl class='gallery-item'>
        <dt class='gallery-icon landscape'>
            <img width="700" height="393" src="https://xombitgames.com/files/2012/09/Arcana-Heart-3-4-700x393.jpg" class="attachment-large size-large" alt="Gameplay 4" srcset="https://xombitgames.com/files/2012/09/Arcana-Heart-3-4-700x393.jpg 700w, https://xombitgames.com/files/2012/09/Arcana-Heart-3-4-400x225.jpg 400w, https://xombitgames.com/files/2012/09/Arcana-Heart-3-4-220x123.jpg 220w, https://xombitgames.com/files/2012/09/Arcana-Heart-3-4.jpg 1200w" sizes="(max-width: 700px) 100vw, 700px" data-attachment-id="17803" data-orig-file="https://xombitgames.com/files/2012/09/Arcana-Heart-3-4.jpg" data-orig-size="1200,675" data-comments-opened="1" data-image-meta="{&quot;aperture&quot;:&quot;0&quot;,&quot;credit&quot;:&quot;&quot;,&quot;camera&quot;:&quot;&quot;,&quot;caption&quot;:&quot;&quot;,&quot;created_timestamp&quot;:&quot;0&quot;,&quot;copyright&quot;:&quot;&quot;,&quot;focal_length&quot;:&quot;0&quot;,&quot;iso&quot;:&quot;0&quot;,&quot;shutter_speed&quot;:&quot;0&quot;,&quot;title&quot;:&quot;&quot;}" data-image-title="Arcana Heart 3 (4)" data-image-description="" data-medium-file="https://xombitgames.com/files/2012/09/Arcana-Heart-3-4-400x225.jpg" data-large-file="https://xombitgames.com/files/2012/09/Arcana-Heart-3-4-700x393.jpg" />
        </dt></dl><br style="clear: both" /><dl class='gallery-item'>
        <dt class='gallery-icon landscape'>
            <img width="700" height="288" src="https://xombitgames.com/files/2012/09/Arcana-Heart-3-700x288.jpg" class="attachment-large size-large" alt="Título del juego" srcset="https://xombitgames.com/files/2012/09/Arcana-Heart-3-700x288.jpg 700w, https://xombitgames.com/files/2012/09/Arcana-Heart-3-400x164.jpg 400w, https://xombitgames.com/files/2012/09/Arcana-Heart-3-220x90.jpg 220w, https://xombitgames.com/files/2012/09/Arcana-Heart-3.jpg 1278w" sizes="(max-width: 700px) 100vw, 700px" data-attachment-id="17804" data-orig-file="https://xombitgames.com/files/2012/09/Arcana-Heart-3.jpg" data-orig-size="1278,527" data-comments-opened="1" data-image-meta="{&quot;aperture&quot;:&quot;0&quot;,&quot;credit&quot;:&quot;&quot;,&quot;camera&quot;:&quot;&quot;,&quot;caption&quot;:&quot;&quot;,&quot;created_timestamp&quot;:&quot;0&quot;,&quot;copyright&quot;:&quot;&quot;,&quot;focal_length&quot;:&quot;0&quot;,&quot;iso&quot;:&quot;0&quot;,&quot;shutter_speed&quot;:&quot;0&quot;,&quot;title&quot;:&quot;&quot;}" data-image-title="Arcana Heart 3" data-image-description="" data-medium-file="https://xombitgames.com/files/2012/09/Arcana-Heart-3-400x164.jpg" data-large-file="https://xombitgames.com/files/2012/09/Arcana-Heart-3-700x288.jpg" />
        </dt></dl><dl class='gallery-item'>
        <dt class='gallery-icon landscape'>
            <img width="700" height="500" src="https://xombitgames.com/files/2012/09/Lanzamientos-destacados.jpg" class="attachment-large size-large" alt="Imagen destacada" srcset="https://xombitgames.com/files/2012/09/Lanzamientos-destacados.jpg 700w, https://xombitgames.com/files/2012/09/Lanzamientos-destacados-400x285.jpg 400w, https://xombitgames.com/files/2012/09/Lanzamientos-destacados-220x157.jpg 220w" sizes="(max-width: 700px) 100vw, 700px" data-attachment-id="17805" data-orig-file="https://xombitgames.com/files/2012/09/Lanzamientos-destacados.jpg" data-orig-size="700,500" data-comments-opened="1" data-image-meta="{&quot;aperture&quot;:&quot;0&quot;,&quot;credit&quot;:&quot;&quot;,&quot;camera&quot;:&quot;&quot;,&quot;caption&quot;:&quot;&quot;,&quot;created_timestamp&quot;:&quot;0&quot;,&quot;copyright&quot;:&quot;&quot;,&quot;focal_length&quot;:&quot;0&quot;,&quot;iso&quot;:&quot;0&quot;,&quot;shutter_speed&quot;:&quot;0&quot;,&quot;title&quot;:&quot;&quot;}" data-image-title="Lanzamientos destacados" data-image-description="" data-medium-file="https://xombitgames.com/files/2012/09/Lanzamientos-destacados-400x285.jpg" data-large-file="https://xombitgames.com/files/2012/09/Lanzamientos-destacados.jpg" />
        </dt></dl>
        <br style='clear: both' />
    </div>