Assassin's Creed III (PS3, Xbox 360)
De la mano de Ubisoft, uno de los lanzamientos más esperados del año llega el próximo 31 de octubre en vísperas de Halloween. Esta será la quinta entrega de la franquicia, pero el tercero en la historia de al trilogía original. En esta ocasión estará ambientado en plena Revolución estadounidense y tendrá como nuevo personaje protagonista a Connor Ratohnhakéton Kenway, una mezcla entre británico y mohawk.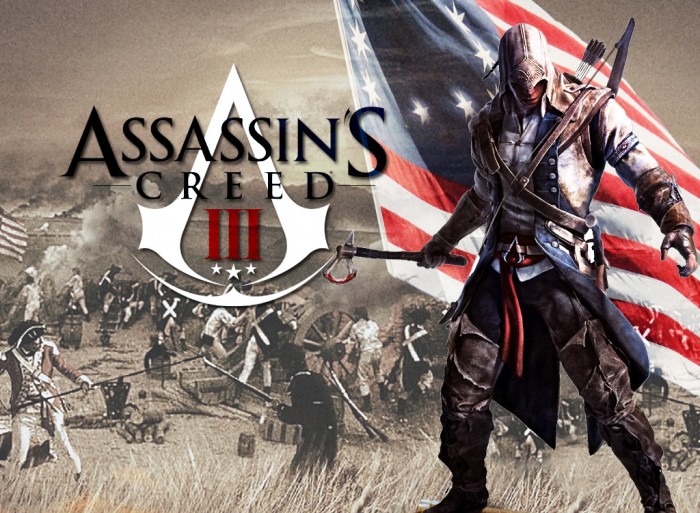 Durante la trama, seremos atraídos hasta la lucha contra la tiranía, cuando nuestro pueblo es atacado por los colonizadores. Y no faltarán personajes históricos, ya que a través de la historia del juego, nos podremos reunir en algunos momentos con personas tan emblemáticas como George Washington o Benjamin Franklin entre otros. El título saldrá primero para PS3 y Xbox 360 y durante noviembre en PC y Wii U. El precio rondará los 60 € en la mayoría de tiendas especializadas.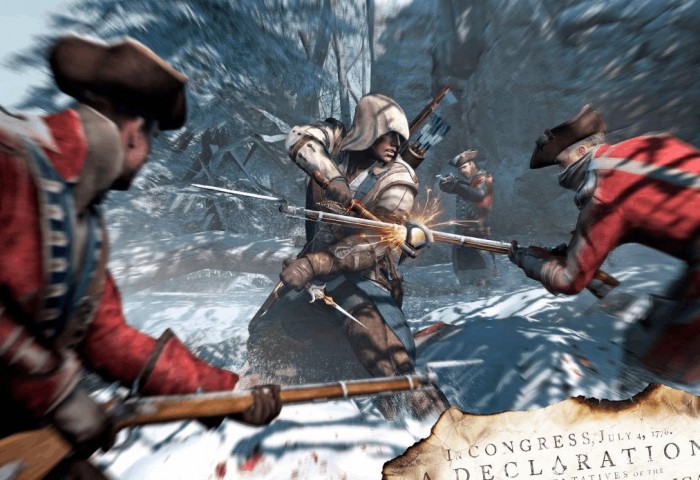 Borderlands Legends (iOS)
2K Games y Gearbox Software nos traen esta semana la entrega para iOS de esta conocida saga aparecida y con gran éxito en consolas de última generación y ordenadores más punteros. El título combina la acción con la estrategia de los juegos de rol, permitiendo que el personaje suba de nivel y mejore sus habilidades poco a poco. Para ello dispondremos, como no, de una tienda.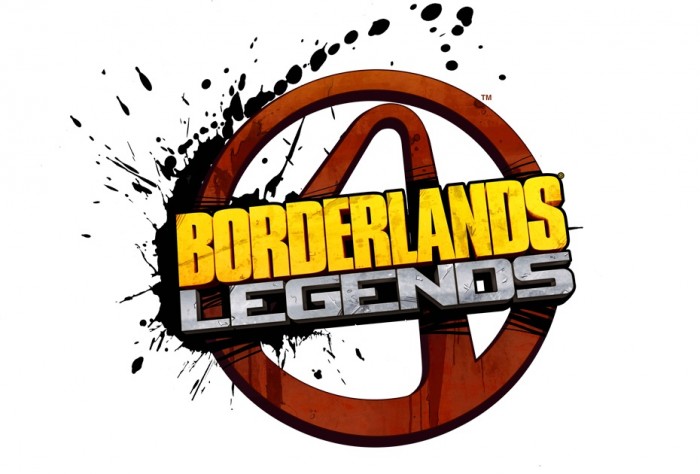 En cuanto a los personajes, nos encontraremos con Brick, Mordecai, Lilith y Roland, cuya misión principal será la de defenderse a capa y espada de bandadas de skags, bandidos y otras criaturas de Pandora, lugar donde transcurre toda la historia, si se puede llamar historia. Este 31 de octubre estará disponible en la App Store por un precio cercano a 4 € para iPhone y 6 € para iPad. Unos montantes que se me antojan baratos para un juego de la altura de Borderlands.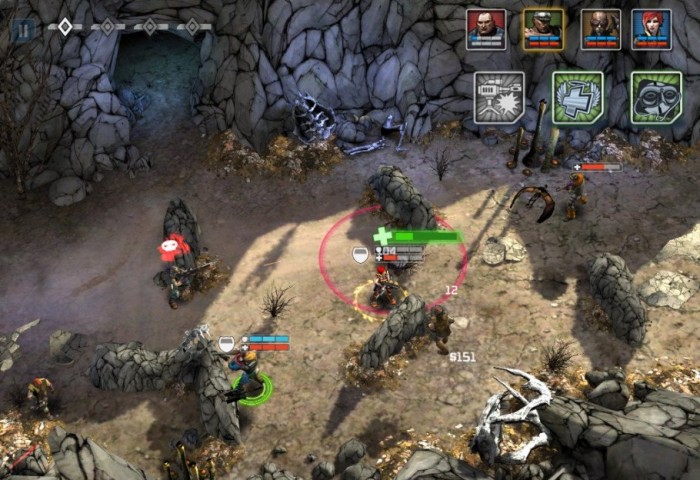 Need For Speed Most Wanted (PC, PS3, Xbox 360, PS Vita, iOS, Android)
Criterion Games lo ha vuelto a hacer. Tras el gran Hot Pursuit llegó un inesperado y muy fácil The Run, sin embargo EA no vio grandes resultados y decidió rescatar aquella no tan antigua entrega que ha dado mucho de qué hablar entre los adeptos a esta franquicia, Most Wanted. Tras un montón de trailers para todos los gustos, este próximo 31 de este mes le llega la oportunidad de lucirse con su libertad, velocidad, destrucción, turbos, saltos y persecuciones vertiginosas.

Mezclar al creador de los seis títulos Burnout y utilizar el nombre de la que fuera la entrega más vendida de la saga Need For Speed, dan como resultado algo abrumador y excesivamente bueno. Con unos gráficos no muy variados con respecto a The Run, Most Wanted vuelve a nosotros en diversas plataformas y precios, entre los 5 € de plataformas móviles y los 60 € de PS3 y Xbox 360. Yo ya lo tengo reservado para cuando salga ser el primero en disfrutarlo.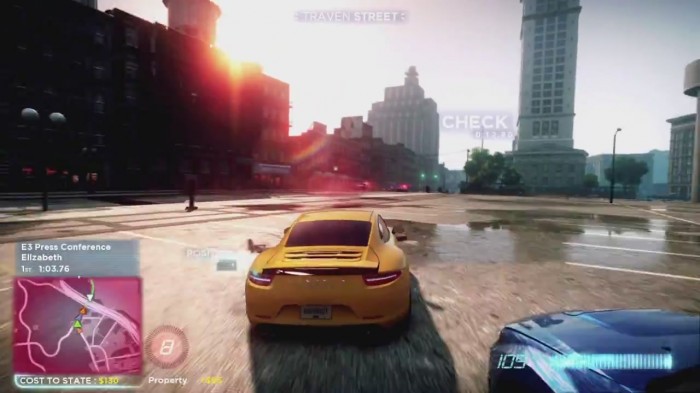 Silent Hill: Book of Memories (PS Vita)
El género de los survival horrors ha sufrido grandes cambios desde el primer Silent Hill y Resident Evil, han adoptado un carácter algo más de shooter, hecho que ha echado para atrás a la hora de la compra a varios adeptos a estas dos sagas. El próximo 1 de noviembre PS Vita se vestirá de gala para recibir la primera entrega de Silent Hill en su seno. Book of Memories apuesta por opciones cooperativas y una jugabilidad con perspectiva cenital.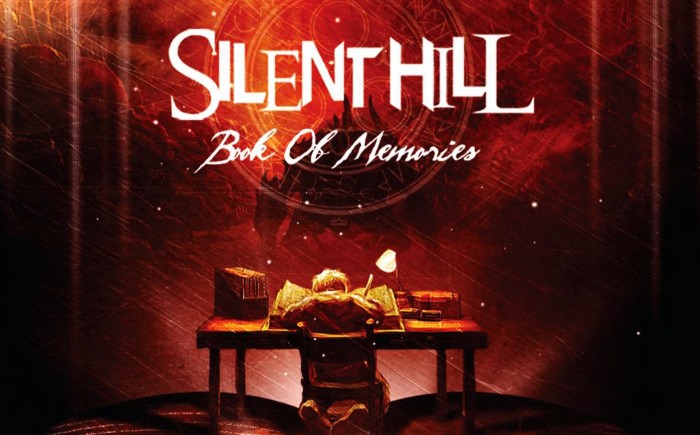 En esta entrega volveremos a tener la presencia de Piramid Head, de Silent Hill 2. Además, tendremos la oportunidad de comprar armas y objetos en las tiendas que hay distribuidas a lo largo y ancho de los escenarios. La encargada de desarrollar este título ha sido WayForward Technologies, creadora de Happy Feet 2 o El Rey Escorpión, entre otros. El juego saldrá a la venta por poco más de 30 €. Carga las pilas de tu linterna, porque Silent Hill llega pronto y necesitamos tu ayuda.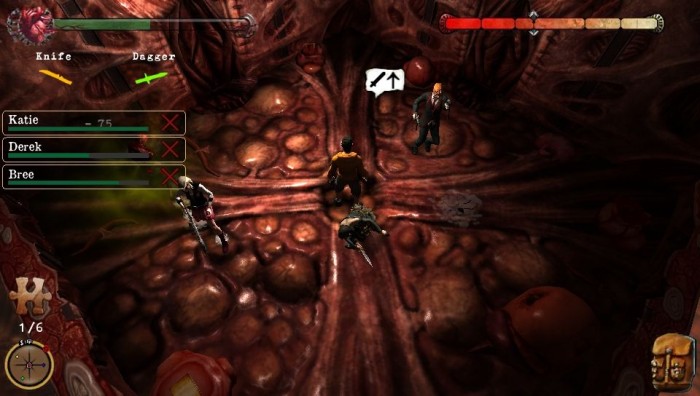 Dragon Ball Z Budokai HD Collection (Xbox 360, PS3)
El próximo viernes 2 de noviembre llegará a tu tienda más cercana, y la que no lo es tanto, la recopilación "definitiva" de Dragon Ball Z Budokai. En ella tendremos un par de títulos de la saga, como son la primera y la tercera entrega, las más laureadas de todas ellas. Ya las pudimos jugar en PlayStation 2 y Game Cube y ahora nos las trasladan a la alta definición, añadiendo el sistema de logros y trofeos en ambas consolas.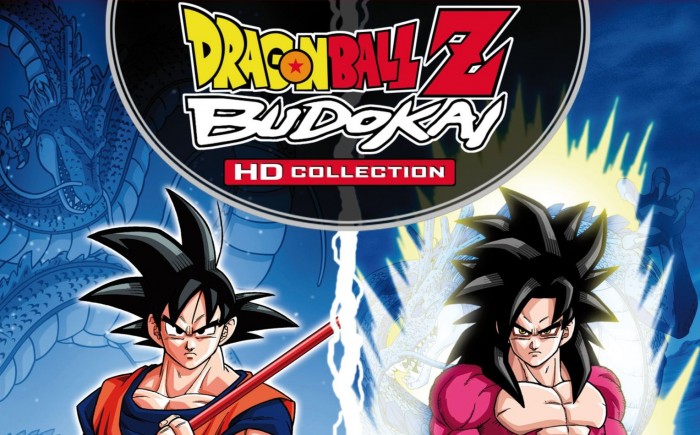 Creo que podría haber metido también la segunda parte, ya que, aunque tenga más detractores, forma parte de la trilogía, y una colección propiamente dicha, debería incluir toda ella. El precio por el que podremos adquirir este pack será de unos 40 € en ambas consolas. Por el momento no se han anunciado contenidos descargables, como trajes, personajes o accesorios. Veremos a lo largo de noviembre si no hacen lo que ya nos tienen acostumbrados.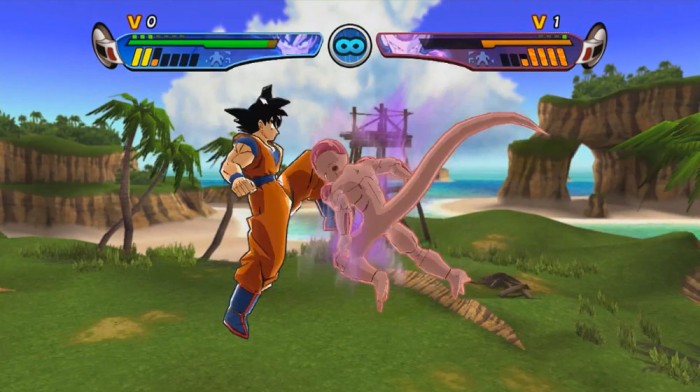 WWE 13 (PS3, Xbox 360, Wii)
Y yo que pensaba que la lucha libre profesional estaba de capa caída, y ahora llegan estos de Yuke's y THQ y nos lanzan la enésima entrega de WWE para esta temporada. Para quien no haya seguido la evolución del título, hemos de decir que el juego está enfocado en la Attitude Era de la WWE, reemplazando el modo Road to WrestleMania. Y que tendremos celebridades de este mundillo como Chainsaw Charlie, Alicia Fox o John Cena para completar un total de 104 luchadores.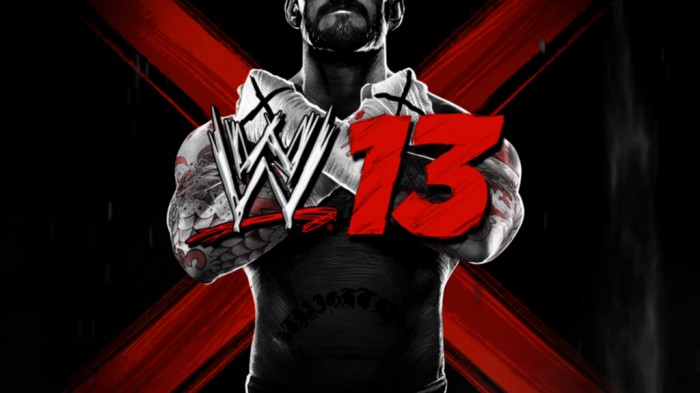 Y, como no, habrá contenidos descargables, y encima ya se han detallado, así como el número y contenido de los mismos. Tendremos tres paquetes distribuidos entre finales de octubre, noviembre y diciembre, cada uno de ellos a 10 €, más o menos. Éstos contendrán personajes, escenarios, vestimentas alternativas y movimientos nuevos de algunos personajes. Ya podéis preparar la cartera para el día 2 si queréis disfrutar de todo el contenido adicional habiendo pagado "tan sólo" 60 € por un juego incompleto.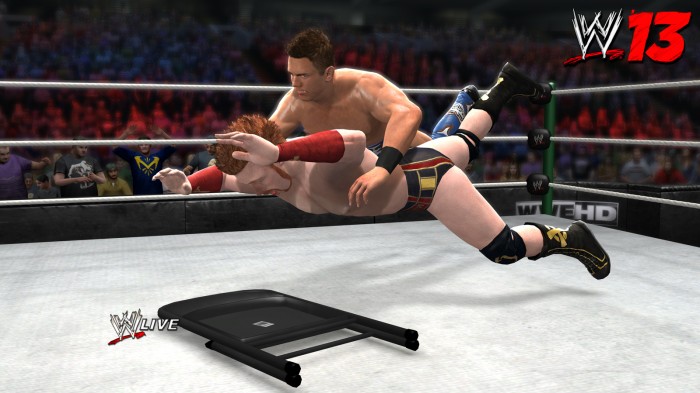 <style type='text/css'>
        #gallery-2 {
            margin: auto;
        }
        #gallery-2 .gallery-item {
            float: left;
            margin-top: 10px;
            text-align: center;
            width: 16%;
        }
        #gallery-2 img {
            border: 2px solid #cfcfcf;
        }
        #gallery-2 .gallery-caption {
            margin-left: 0;
        }
        /* see gallery_shortcode() in wp-includes/media.php */
    </style>
    <div data-carousel-extra='{"blog_id":27,"permalink":"https:\/\/xombitgames.com\/2012\/10\/lanzamientos-destacados-noviembre-semana1","likes_blog_id":40960699}' id='gallery-2' class='gallery galleryid-20535 gallery-columns-6 gallery-size-thumbnail'><dl class='gallery-item'>
        <dt class='gallery-icon landscape'>
            <a href='https://xombitgames.com/2012/10/lanzamientos-destacados-noviembre-semana1/lanzamientos-destacados-11'><img width="100" height="100" src="https://xombitgames.com/files/2012/10/Lanzamientos-destacados3-100x100.jpg" class="attachment-thumbnail size-thumbnail" alt="Imagen destacada" srcset="https://xombitgames.com/files/2012/10/Lanzamientos-destacados3-100x100.jpg 100w, https://xombitgames.com/files/2012/10/Lanzamientos-destacados3-50x50.jpg 50w, https://xombitgames.com/files/2012/10/Lanzamientos-destacados3-118x118.jpg 118w" sizes="(max-width: 100px) 100vw, 100px" data-attachment-id="20606" data-orig-file="https://xombitgames.com/files/2012/10/Lanzamientos-destacados3.jpg" data-orig-size="700,500" data-comments-opened="1" data-image-meta="{&quot;aperture&quot;:&quot;0&quot;,&quot;credit&quot;:&quot;&quot;,&quot;camera&quot;:&quot;&quot;,&quot;caption&quot;:&quot;&quot;,&quot;created_timestamp&quot;:&quot;0&quot;,&quot;copyright&quot;:&quot;&quot;,&quot;focal_length&quot;:&quot;0&quot;,&quot;iso&quot;:&quot;0&quot;,&quot;shutter_speed&quot;:&quot;0&quot;,&quot;title&quot;:&quot;&quot;}" data-image-title="Lanzamientos destacados" data-image-description="" data-medium-file="https://xombitgames.com/files/2012/10/Lanzamientos-destacados3-400x285.jpg" data-large-file="https://xombitgames.com/files/2012/10/Lanzamientos-destacados3.jpg" /></a>
        </dt></dl><dl class='gallery-item'>
        <dt class='gallery-icon landscape'>
            <a href='https://xombitgames.com/2012/10/lanzamientos-destacados-noviembre-semana1/wwe-13'><img width="100" height="100" src="https://xombitgames.com/files/2012/10/WWE-13-100x100.jpg" class="attachment-thumbnail size-thumbnail" alt="Imagen de portada" srcset="https://xombitgames.com/files/2012/10/WWE-13-100x100.jpg 100w, https://xombitgames.com/files/2012/10/WWE-13-50x50.jpg 50w, https://xombitgames.com/files/2012/10/WWE-13-118x118.jpg 118w" sizes="(max-width: 100px) 100vw, 100px" data-attachment-id="20605" data-orig-file="https://xombitgames.com/files/2012/10/WWE-13.jpg" data-orig-size="1024,576" data-comments-opened="1" data-image-meta="{&quot;aperture&quot;:&quot;0&quot;,&quot;credit&quot;:&quot;&quot;,&quot;camera&quot;:&quot;&quot;,&quot;caption&quot;:&quot;&quot;,&quot;created_timestamp&quot;:&quot;0&quot;,&quot;copyright&quot;:&quot;&quot;,&quot;focal_length&quot;:&quot;0&quot;,&quot;iso&quot;:&quot;0&quot;,&quot;shutter_speed&quot;:&quot;0&quot;,&quot;title&quot;:&quot;&quot;}" data-image-title="WWE 13" data-image-description="" data-medium-file="https://xombitgames.com/files/2012/10/WWE-13-400x225.jpg" data-large-file="https://xombitgames.com/files/2012/10/WWE-13-700x393.jpg" /></a>
        </dt></dl><dl class='gallery-item'>
        <dt class='gallery-icon landscape'>
            <a href='https://xombitgames.com/2012/10/lanzamientos-destacados-noviembre-semana1/wwe-13-4'><img width="100" height="100" src="https://xombitgames.com/files/2012/10/WWE-13-4-100x100.jpg" class="attachment-thumbnail size-thumbnail" alt="Gameplay 4" srcset="https://xombitgames.com/files/2012/10/WWE-13-4-100x100.jpg 100w, https://xombitgames.com/files/2012/10/WWE-13-4-50x50.jpg 50w, https://xombitgames.com/files/2012/10/WWE-13-4-118x118.jpg 118w" sizes="(max-width: 100px) 100vw, 100px" data-attachment-id="20604" data-orig-file="https://xombitgames.com/files/2012/10/WWE-13-4.jpg" data-orig-size="1280,720" data-comments-opened="1" data-image-meta="{&quot;aperture&quot;:&quot;0&quot;,&quot;credit&quot;:&quot;&quot;,&quot;camera&quot;:&quot;&quot;,&quot;caption&quot;:&quot;&quot;,&quot;created_timestamp&quot;:&quot;0&quot;,&quot;copyright&quot;:&quot;&quot;,&quot;focal_length&quot;:&quot;0&quot;,&quot;iso&quot;:&quot;0&quot;,&quot;shutter_speed&quot;:&quot;0&quot;,&quot;title&quot;:&quot;&quot;}" data-image-title="WWE 13 (4)" data-image-description="" data-medium-file="https://xombitgames.com/files/2012/10/WWE-13-4-400x225.jpg" data-large-file="https://xombitgames.com/files/2012/10/WWE-13-4-700x393.jpg" /></a>
        </dt></dl><dl class='gallery-item'>
        <dt class='gallery-icon landscape'>
            <a href='https://xombitgames.com/2012/10/lanzamientos-destacados-noviembre-semana1/wwe-13-3'><img width="100" height="100" src="https://xombitgames.com/files/2012/10/WWE-13-3-100x100.jpg" class="attachment-thumbnail size-thumbnail" alt="Gameplay 3" srcset="https://xombitgames.com/files/2012/10/WWE-13-3-100x100.jpg 100w, https://xombitgames.com/files/2012/10/WWE-13-3-50x50.jpg 50w, https://xombitgames.com/files/2012/10/WWE-13-3-118x118.jpg 118w" sizes="(max-width: 100px) 100vw, 100px" data-attachment-id="20603" data-orig-file="https://xombitgames.com/files/2012/10/WWE-13-3.jpg" data-orig-size="1600,900" data-comments-opened="1" data-image-meta="{&quot;aperture&quot;:&quot;0&quot;,&quot;credit&quot;:&quot;&quot;,&quot;camera&quot;:&quot;&quot;,&quot;caption&quot;:&quot;&quot;,&quot;created_timestamp&quot;:&quot;0&quot;,&quot;copyright&quot;:&quot;&quot;,&quot;focal_length&quot;:&quot;0&quot;,&quot;iso&quot;:&quot;0&quot;,&quot;shutter_speed&quot;:&quot;0&quot;,&quot;title&quot;:&quot;&quot;}" data-image-title="WWE 13 (3)" data-image-description="" data-medium-file="https://xombitgames.com/files/2012/10/WWE-13-3-400x225.jpg" data-large-file="https://xombitgames.com/files/2012/10/WWE-13-3-700x393.jpg" /></a>
        </dt></dl><dl class='gallery-item'>
        <dt class='gallery-icon landscape'>
            <a href='https://xombitgames.com/2012/10/lanzamientos-destacados-noviembre-semana1/wwe-13-2'><img width="100" height="100" src="https://xombitgames.com/files/2012/10/WWE-13-2-100x100.jpeg" class="attachment-thumbnail size-thumbnail" alt="Gameplay 2" srcset="https://xombitgames.com/files/2012/10/WWE-13-2-100x100.jpeg 100w, https://xombitgames.com/files/2012/10/WWE-13-2-50x50.jpeg 50w, https://xombitgames.com/files/2012/10/WWE-13-2-118x118.jpeg 118w" sizes="(max-width: 100px) 100vw, 100px" data-attachment-id="20602" data-orig-file="https://xombitgames.com/files/2012/10/WWE-13-2.jpeg" data-orig-size="1600,900" data-comments-opened="1" data-image-meta="{&quot;aperture&quot;:&quot;0&quot;,&quot;credit&quot;:&quot;&quot;,&quot;camera&quot;:&quot;&quot;,&quot;caption&quot;:&quot;&quot;,&quot;created_timestamp&quot;:&quot;0&quot;,&quot;copyright&quot;:&quot;&quot;,&quot;focal_length&quot;:&quot;0&quot;,&quot;iso&quot;:&quot;0&quot;,&quot;shutter_speed&quot;:&quot;0&quot;,&quot;title&quot;:&quot;&quot;}" data-image-title="WWE 13 (2)" data-image-description="" data-medium-file="https://xombitgames.com/files/2012/10/WWE-13-2-400x225.jpeg" data-large-file="https://xombitgames.com/files/2012/10/WWE-13-2-700x393.jpeg" /></a>
        </dt></dl><dl class='gallery-item'>
        <dt class='gallery-icon landscape'>
            <a href='https://xombitgames.com/2012/10/lanzamientos-destacados-noviembre-semana1/wwe-13-1'><img width="100" height="100" src="https://xombitgames.com/files/2012/10/WWE-13-1-100x100.jpg" class="attachment-thumbnail size-thumbnail" alt="Gameplay 1" srcset="https://xombitgames.com/files/2012/10/WWE-13-1-100x100.jpg 100w, https://xombitgames.com/files/2012/10/WWE-13-1-50x50.jpg 50w, https://xombitgames.com/files/2012/10/WWE-13-1-118x118.jpg 118w" sizes="(max-width: 100px) 100vw, 100px" data-attachment-id="20601" data-orig-file="https://xombitgames.com/files/2012/10/WWE-13-1.jpg" data-orig-size="1600,900" data-comments-opened="1" data-image-meta="{&quot;aperture&quot;:&quot;0&quot;,&quot;credit&quot;:&quot;&quot;,&quot;camera&quot;:&quot;&quot;,&quot;caption&quot;:&quot;&quot;,&quot;created_timestamp&quot;:&quot;0&quot;,&quot;copyright&quot;:&quot;&quot;,&quot;focal_length&quot;:&quot;0&quot;,&quot;iso&quot;:&quot;0&quot;,&quot;shutter_speed&quot;:&quot;0&quot;,&quot;title&quot;:&quot;&quot;}" data-image-title="WWE 13 (1)" data-image-description="" data-medium-file="https://xombitgames.com/files/2012/10/WWE-13-1-400x225.jpg" data-large-file="https://xombitgames.com/files/2012/10/WWE-13-1-700x393.jpg" /></a>
        </dt></dl><br style="clear: both" /><dl class='gallery-item'>
        <dt class='gallery-icon landscape'>
            <a href='https://xombitgames.com/2012/10/lanzamientos-destacados-noviembre-semana1/silent-hill-book-of-memories'><img width="100" height="100" src="https://xombitgames.com/files/2012/10/Silent-Hill-Book-of-Memories-100x100.jpg" class="attachment-thumbnail size-thumbnail" alt="Imagen de portada" srcset="https://xombitgames.com/files/2012/10/Silent-Hill-Book-of-Memories-100x100.jpg 100w, https://xombitgames.com/files/2012/10/Silent-Hill-Book-of-Memories-50x50.jpg 50w, https://xombitgames.com/files/2012/10/Silent-Hill-Book-of-Memories-118x118.jpg 118w" sizes="(max-width: 100px) 100vw, 100px" data-attachment-id="20600" data-orig-file="https://xombitgames.com/files/2012/10/Silent-Hill-Book-of-Memories.jpg" data-orig-size="1596,993" data-comments-opened="1" data-image-meta="{&quot;aperture&quot;:&quot;0&quot;,&quot;credit&quot;:&quot;&quot;,&quot;camera&quot;:&quot;&quot;,&quot;caption&quot;:&quot;&quot;,&quot;created_timestamp&quot;:&quot;0&quot;,&quot;copyright&quot;:&quot;&quot;,&quot;focal_length&quot;:&quot;0&quot;,&quot;iso&quot;:&quot;0&quot;,&quot;shutter_speed&quot;:&quot;0&quot;,&quot;title&quot;:&quot;&quot;}" data-image-title="Silent Hill Book of Memories" data-image-description="" data-medium-file="https://xombitgames.com/files/2012/10/Silent-Hill-Book-of-Memories-400x248.jpg" data-large-file="https://xombitgames.com/files/2012/10/Silent-Hill-Book-of-Memories-700x435.jpg" /></a>
        </dt></dl><dl class='gallery-item'>
        <dt class='gallery-icon landscape'>
            <a href='https://xombitgames.com/2012/10/lanzamientos-destacados-noviembre-semana1/silent-hill-book-of-memories-4'><img width="100" height="100" src="https://xombitgames.com/files/2012/10/Silent-Hill-Book-of-Memories-4-100x100.jpg" class="attachment-thumbnail size-thumbnail" alt="Gameplay 4" srcset="https://xombitgames.com/files/2012/10/Silent-Hill-Book-of-Memories-4-100x100.jpg 100w, https://xombitgames.com/files/2012/10/Silent-Hill-Book-of-Memories-4-50x50.jpg 50w, https://xombitgames.com/files/2012/10/Silent-Hill-Book-of-Memories-4-118x118.jpg 118w" sizes="(max-width: 100px) 100vw, 100px" data-attachment-id="20599" data-orig-file="https://xombitgames.com/files/2012/10/Silent-Hill-Book-of-Memories-4.jpg" data-orig-size="960,544" data-comments-opened="1" data-image-meta="{&quot;aperture&quot;:&quot;0&quot;,&quot;credit&quot;:&quot;&quot;,&quot;camera&quot;:&quot;&quot;,&quot;caption&quot;:&quot;&quot;,&quot;created_timestamp&quot;:&quot;0&quot;,&quot;copyright&quot;:&quot;&quot;,&quot;focal_length&quot;:&quot;0&quot;,&quot;iso&quot;:&quot;0&quot;,&quot;shutter_speed&quot;:&quot;0&quot;,&quot;title&quot;:&quot;&quot;}" data-image-title="Silent Hill Book of Memories (4)" data-image-description="" data-medium-file="https://xombitgames.com/files/2012/10/Silent-Hill-Book-of-Memories-4-400x226.jpg" data-large-file="https://xombitgames.com/files/2012/10/Silent-Hill-Book-of-Memories-4-700x396.jpg" /></a>
        </dt></dl><dl class='gallery-item'>
        <dt class='gallery-icon landscape'>
            <a href='https://xombitgames.com/2012/10/lanzamientos-destacados-noviembre-semana1/silent-hill-book-of-memories-3'><img width="100" height="100" src="https://xombitgames.com/files/2012/10/Silent-Hill-Book-of-Memories-3-100x100.jpg" class="attachment-thumbnail size-thumbnail" alt="Gameplay 3" srcset="https://xombitgames.com/files/2012/10/Silent-Hill-Book-of-Memories-3-100x100.jpg 100w, https://xombitgames.com/files/2012/10/Silent-Hill-Book-of-Memories-3-50x50.jpg 50w, https://xombitgames.com/files/2012/10/Silent-Hill-Book-of-Memories-3-118x118.jpg 118w" sizes="(max-width: 100px) 100vw, 100px" data-attachment-id="20598" data-orig-file="https://xombitgames.com/files/2012/10/Silent-Hill-Book-of-Memories-3.jpg" data-orig-size="960,544" data-comments-opened="1" data-image-meta="{&quot;aperture&quot;:&quot;0&quot;,&quot;credit&quot;:&quot;&quot;,&quot;camera&quot;:&quot;&quot;,&quot;caption&quot;:&quot;&quot;,&quot;created_timestamp&quot;:&quot;0&quot;,&quot;copyright&quot;:&quot;&quot;,&quot;focal_length&quot;:&quot;0&quot;,&quot;iso&quot;:&quot;0&quot;,&quot;shutter_speed&quot;:&quot;0&quot;,&quot;title&quot;:&quot;&quot;}" data-image-title="Silent Hill Book of Memories (3)" data-image-description="" data-medium-file="https://xombitgames.com/files/2012/10/Silent-Hill-Book-of-Memories-3-400x226.jpg" data-large-file="https://xombitgames.com/files/2012/10/Silent-Hill-Book-of-Memories-3-700x396.jpg" /></a>
        </dt></dl><dl class='gallery-item'>
        <dt class='gallery-icon landscape'>
            <a href='https://xombitgames.com/2012/10/lanzamientos-destacados-noviembre-semana1/silent-hill-book-of-memories-2'><img width="100" height="100" src="https://xombitgames.com/files/2012/10/Silent-Hill-Book-of-Memories-2-100x100.jpg" class="attachment-thumbnail size-thumbnail" alt="Gameplay 2" srcset="https://xombitgames.com/files/2012/10/Silent-Hill-Book-of-Memories-2-100x100.jpg 100w, https://xombitgames.com/files/2012/10/Silent-Hill-Book-of-Memories-2-50x50.jpg 50w, https://xombitgames.com/files/2012/10/Silent-Hill-Book-of-Memories-2-118x118.jpg 118w" sizes="(max-width: 100px) 100vw, 100px" data-attachment-id="20597" data-orig-file="https://xombitgames.com/files/2012/10/Silent-Hill-Book-of-Memories-2.jpg" data-orig-size="960,544" data-comments-opened="1" data-image-meta="{&quot;aperture&quot;:&quot;0&quot;,&quot;credit&quot;:&quot;&quot;,&quot;camera&quot;:&quot;&quot;,&quot;caption&quot;:&quot;&quot;,&quot;created_timestamp&quot;:&quot;0&quot;,&quot;copyright&quot;:&quot;&quot;,&quot;focal_length&quot;:&quot;0&quot;,&quot;iso&quot;:&quot;0&quot;,&quot;shutter_speed&quot;:&quot;0&quot;,&quot;title&quot;:&quot;&quot;}" data-image-title="Silent Hill Book of Memories (2)" data-image-description="" data-medium-file="https://xombitgames.com/files/2012/10/Silent-Hill-Book-of-Memories-2-400x226.jpg" data-large-file="https://xombitgames.com/files/2012/10/Silent-Hill-Book-of-Memories-2-700x396.jpg" /></a>
        </dt></dl><dl class='gallery-item'>
        <dt class='gallery-icon landscape'>
            <a href='https://xombitgames.com/2012/10/lanzamientos-destacados-noviembre-semana1/silent-hill-book-of-memories-1'><img width="100" height="100" src="https://xombitgames.com/files/2012/10/Silent-Hill-Book-of-Memories-1-100x100.jpg" class="attachment-thumbnail size-thumbnail" alt="Gameplay 1" srcset="https://xombitgames.com/files/2012/10/Silent-Hill-Book-of-Memories-1-100x100.jpg 100w, https://xombitgames.com/files/2012/10/Silent-Hill-Book-of-Memories-1-50x50.jpg 50w, https://xombitgames.com/files/2012/10/Silent-Hill-Book-of-Memories-1-118x118.jpg 118w" sizes="(max-width: 100px) 100vw, 100px" data-attachment-id="20596" data-orig-file="https://xombitgames.com/files/2012/10/Silent-Hill-Book-of-Memories-1.jpg" data-orig-size="960,544" data-comments-opened="1" data-image-meta="{&quot;aperture&quot;:&quot;0&quot;,&quot;credit&quot;:&quot;&quot;,&quot;camera&quot;:&quot;&quot;,&quot;caption&quot;:&quot;&quot;,&quot;created_timestamp&quot;:&quot;0&quot;,&quot;copyright&quot;:&quot;&quot;,&quot;focal_length&quot;:&quot;0&quot;,&quot;iso&quot;:&quot;0&quot;,&quot;shutter_speed&quot;:&quot;0&quot;,&quot;title&quot;:&quot;&quot;}" data-image-title="Silent Hill Book of Memories (1)" data-image-description="" data-medium-file="https://xombitgames.com/files/2012/10/Silent-Hill-Book-of-Memories-1-400x226.jpg" data-large-file="https://xombitgames.com/files/2012/10/Silent-Hill-Book-of-Memories-1-700x396.jpg" /></a>
        </dt></dl><dl class='gallery-item'>
        <dt class='gallery-icon landscape'>
            <a href='https://xombitgames.com/2012/10/lanzamientos-destacados-noviembre-semana1/nfs-most-wanted'><img width="100" height="100" src="https://xombitgames.com/files/2012/10/NFS-Most-Wanted-100x100.jpg" class="attachment-thumbnail size-thumbnail" alt="Imagen de portada" srcset="https://xombitgames.com/files/2012/10/NFS-Most-Wanted-100x100.jpg 100w, https://xombitgames.com/files/2012/10/NFS-Most-Wanted-50x50.jpg 50w, https://xombitgames.com/files/2012/10/NFS-Most-Wanted-118x118.jpg 118w" sizes="(max-width: 100px) 100vw, 100px" data-attachment-id="20595" data-orig-file="https://xombitgames.com/files/2012/10/NFS-Most-Wanted.jpg" data-orig-size="1974,625" data-comments-opened="1" data-image-meta="{&quot;aperture&quot;:&quot;0&quot;,&quot;credit&quot;:&quot;&quot;,&quot;camera&quot;:&quot;&quot;,&quot;caption&quot;:&quot;&quot;,&quot;created_timestamp&quot;:&quot;0&quot;,&quot;copyright&quot;:&quot;&quot;,&quot;focal_length&quot;:&quot;0&quot;,&quot;iso&quot;:&quot;0&quot;,&quot;shutter_speed&quot;:&quot;0&quot;,&quot;title&quot;:&quot;&quot;}" data-image-title="NFS Most Wanted" data-image-description="" data-medium-file="https://xombitgames.com/files/2012/10/NFS-Most-Wanted-400x126.jpg" data-large-file="https://xombitgames.com/files/2012/10/NFS-Most-Wanted-700x221.jpg" /></a>
        </dt></dl><br style="clear: both" /><dl class='gallery-item'>
        <dt class='gallery-icon landscape'>
            <a href='https://xombitgames.com/2012/10/lanzamientos-destacados-noviembre-semana1/nfs-most-wanted-4'><img width="100" height="100" src="https://xombitgames.com/files/2012/10/NFS-Most-Wanted-4-100x100.jpg" class="attachment-thumbnail size-thumbnail" alt="Gameplay 4" srcset="https://xombitgames.com/files/2012/10/NFS-Most-Wanted-4-100x100.jpg 100w, https://xombitgames.com/files/2012/10/NFS-Most-Wanted-4-50x50.jpg 50w, https://xombitgames.com/files/2012/10/NFS-Most-Wanted-4-118x118.jpg 118w" sizes="(max-width: 100px) 100vw, 100px" data-attachment-id="20594" data-orig-file="https://xombitgames.com/files/2012/10/NFS-Most-Wanted-4.jpg" data-orig-size="960,640" data-comments-opened="1" data-image-meta="{&quot;aperture&quot;:&quot;0&quot;,&quot;credit&quot;:&quot;&quot;,&quot;camera&quot;:&quot;&quot;,&quot;caption&quot;:&quot;&quot;,&quot;created_timestamp&quot;:&quot;0&quot;,&quot;copyright&quot;:&quot;&quot;,&quot;focal_length&quot;:&quot;0&quot;,&quot;iso&quot;:&quot;0&quot;,&quot;shutter_speed&quot;:&quot;0&quot;,&quot;title&quot;:&quot;&quot;}" data-image-title="NFS Most Wanted (4)" data-image-description="" data-medium-file="https://xombitgames.com/files/2012/10/NFS-Most-Wanted-4-400x266.jpg" data-large-file="https://xombitgames.com/files/2012/10/NFS-Most-Wanted-4-700x466.jpg" /></a>
        </dt></dl><dl class='gallery-item'>
        <dt class='gallery-icon landscape'>
            <a href='https://xombitgames.com/2012/10/lanzamientos-destacados-noviembre-semana1/nfs-most-wanted-3'><img width="100" height="100" src="https://xombitgames.com/files/2012/10/NFS-Most-Wanted-3-100x100.jpg" class="attachment-thumbnail size-thumbnail" alt="Gameplay 3" srcset="https://xombitgames.com/files/2012/10/NFS-Most-Wanted-3-100x100.jpg 100w, https://xombitgames.com/files/2012/10/NFS-Most-Wanted-3-50x50.jpg 50w, https://xombitgames.com/files/2012/10/NFS-Most-Wanted-3-118x118.jpg 118w" sizes="(max-width: 100px) 100vw, 100px" data-attachment-id="20593" data-orig-file="https://xombitgames.com/files/2012/10/NFS-Most-Wanted-3.jpg" data-orig-size="1280,720" data-comments-opened="1" data-image-meta="{&quot;aperture&quot;:&quot;0&quot;,&quot;credit&quot;:&quot;&quot;,&quot;camera&quot;:&quot;&quot;,&quot;caption&quot;:&quot;&quot;,&quot;created_timestamp&quot;:&quot;0&quot;,&quot;copyright&quot;:&quot;&quot;,&quot;focal_length&quot;:&quot;0&quot;,&quot;iso&quot;:&quot;0&quot;,&quot;shutter_speed&quot;:&quot;0&quot;,&quot;title&quot;:&quot;&quot;}" data-image-title="NFS Most Wanted (3)" data-image-description="" data-medium-file="https://xombitgames.com/files/2012/10/NFS-Most-Wanted-3-400x225.jpg" data-large-file="https://xombitgames.com/files/2012/10/NFS-Most-Wanted-3-700x393.jpg" /></a>
        </dt></dl><dl class='gallery-item'>
        <dt class='gallery-icon landscape'>
            <a href='https://xombitgames.com/2012/10/lanzamientos-destacados-noviembre-semana1/nfs-most-wanted-2'><img width="100" height="100" src="https://xombitgames.com/files/2012/10/NFS-Most-Wanted-2-100x100.jpg" class="attachment-thumbnail size-thumbnail" alt="Gameplay 2" srcset="https://xombitgames.com/files/2012/10/NFS-Most-Wanted-2-100x100.jpg 100w, https://xombitgames.com/files/2012/10/NFS-Most-Wanted-2-50x50.jpg 50w, https://xombitgames.com/files/2012/10/NFS-Most-Wanted-2-118x118.jpg 118w" sizes="(max-width: 100px) 100vw, 100px" data-attachment-id="20592" data-orig-file="https://xombitgames.com/files/2012/10/NFS-Most-Wanted-2.jpg" data-orig-size="1197,546" data-comments-opened="1" data-image-meta="{&quot;aperture&quot;:&quot;0&quot;,&quot;credit&quot;:&quot;&quot;,&quot;camera&quot;:&quot;&quot;,&quot;caption&quot;:&quot;&quot;,&quot;created_timestamp&quot;:&quot;0&quot;,&quot;copyright&quot;:&quot;&quot;,&quot;focal_length&quot;:&quot;0&quot;,&quot;iso&quot;:&quot;0&quot;,&quot;shutter_speed&quot;:&quot;0&quot;,&quot;title&quot;:&quot;&quot;}" data-image-title="NFS Most Wanted (2)" data-image-description="" data-medium-file="https://xombitgames.com/files/2012/10/NFS-Most-Wanted-2-400x182.jpg" data-large-file="https://xombitgames.com/files/2012/10/NFS-Most-Wanted-2-700x319.jpg" /></a>
        </dt></dl><dl class='gallery-item'>
        <dt class='gallery-icon landscape'>
            <a href='https://xombitgames.com/2012/10/lanzamientos-destacados-noviembre-semana1/nfs-most-wanted-1'><img width="100" height="100" src="https://xombitgames.com/files/2012/10/NFS-Most-Wanted-1-100x100.jpg" class="attachment-thumbnail size-thumbnail" alt="Gameplay 1" srcset="https://xombitgames.com/files/2012/10/NFS-Most-Wanted-1-100x100.jpg 100w, https://xombitgames.com/files/2012/10/NFS-Most-Wanted-1-50x50.jpg 50w, https://xombitgames.com/files/2012/10/NFS-Most-Wanted-1-118x118.jpg 118w" sizes="(max-width: 100px) 100vw, 100px" data-attachment-id="20591" data-orig-file="https://xombitgames.com/files/2012/10/NFS-Most-Wanted-1.jpg" data-orig-size="1366,768" data-comments-opened="1" data-image-meta="{&quot;aperture&quot;:&quot;0&quot;,&quot;credit&quot;:&quot;&quot;,&quot;camera&quot;:&quot;&quot;,&quot;caption&quot;:&quot;&quot;,&quot;created_timestamp&quot;:&quot;0&quot;,&quot;copyright&quot;:&quot;&quot;,&quot;focal_length&quot;:&quot;0&quot;,&quot;iso&quot;:&quot;0&quot;,&quot;shutter_speed&quot;:&quot;0&quot;,&quot;title&quot;:&quot;&quot;}" data-image-title="NFS Most Wanted (1)" data-image-description="" data-medium-file="https://xombitgames.com/files/2012/10/NFS-Most-Wanted-1-400x224.jpg" data-large-file="https://xombitgames.com/files/2012/10/NFS-Most-Wanted-1-700x393.jpg" /></a>
        </dt></dl><dl class='gallery-item'>
        <dt class='gallery-icon landscape'>
            <a href='https://xombitgames.com/2012/10/lanzamientos-destacados-noviembre-semana1/dragon-ball-z-budokai-hd-collection'><img width="100" height="100" src="https://xombitgames.com/files/2012/10/Dragon-Ball-Z-Budokai-HD-Collection-100x100.jpg" class="attachment-thumbnail size-thumbnail" alt="Imagen de portada" srcset="https://xombitgames.com/files/2012/10/Dragon-Ball-Z-Budokai-HD-Collection-100x100.jpg 100w, https://xombitgames.com/files/2012/10/Dragon-Ball-Z-Budokai-HD-Collection-50x50.jpg 50w, https://xombitgames.com/files/2012/10/Dragon-Ball-Z-Budokai-HD-Collection-118x118.jpg 118w" sizes="(max-width: 100px) 100vw, 100px" data-attachment-id="20590" data-orig-file="https://xombitgames.com/files/2012/10/Dragon-Ball-Z-Budokai-HD-Collection.jpg" data-orig-size="1528,950" data-comments-opened="1" data-image-meta="{&quot;aperture&quot;:&quot;0&quot;,&quot;credit&quot;:&quot;&quot;,&quot;camera&quot;:&quot;&quot;,&quot;caption&quot;:&quot;&quot;,&quot;created_timestamp&quot;:&quot;0&quot;,&quot;copyright&quot;:&quot;&quot;,&quot;focal_length&quot;:&quot;0&quot;,&quot;iso&quot;:&quot;0&quot;,&quot;shutter_speed&quot;:&quot;0&quot;,&quot;title&quot;:&quot;&quot;}" data-image-title="Dragon Ball Z Budokai HD Collection" data-image-description="" data-medium-file="https://xombitgames.com/files/2012/10/Dragon-Ball-Z-Budokai-HD-Collection-400x248.jpg" data-large-file="https://xombitgames.com/files/2012/10/Dragon-Ball-Z-Budokai-HD-Collection-700x435.jpg" /></a>
        </dt></dl><dl class='gallery-item'>
        <dt class='gallery-icon landscape'>
            <a href='https://xombitgames.com/2012/10/lanzamientos-destacados-noviembre-semana1/dragon-ball-z-budokai-hd-collection-4'><img width="100" height="100" src="https://xombitgames.com/files/2012/10/Dragon-Ball-Z-Budokai-HD-Collection-4-100x100.jpg" class="attachment-thumbnail size-thumbnail" alt="Gameplay 4" srcset="https://xombitgames.com/files/2012/10/Dragon-Ball-Z-Budokai-HD-Collection-4-100x100.jpg 100w, https://xombitgames.com/files/2012/10/Dragon-Ball-Z-Budokai-HD-Collection-4-50x50.jpg 50w, https://xombitgames.com/files/2012/10/Dragon-Ball-Z-Budokai-HD-Collection-4-118x118.jpg 118w" sizes="(max-width: 100px) 100vw, 100px" data-attachment-id="20589" data-orig-file="https://xombitgames.com/files/2012/10/Dragon-Ball-Z-Budokai-HD-Collection-4.jpg" data-orig-size="1000,560" data-comments-opened="1" data-image-meta="{&quot;aperture&quot;:&quot;0&quot;,&quot;credit&quot;:&quot;&quot;,&quot;camera&quot;:&quot;&quot;,&quot;caption&quot;:&quot;&quot;,&quot;created_timestamp&quot;:&quot;0&quot;,&quot;copyright&quot;:&quot;&quot;,&quot;focal_length&quot;:&quot;0&quot;,&quot;iso&quot;:&quot;0&quot;,&quot;shutter_speed&quot;:&quot;0&quot;,&quot;title&quot;:&quot;&quot;}" data-image-title="Dragon Ball Z Budokai HD Collection (4)" data-image-description="" data-medium-file="https://xombitgames.com/files/2012/10/Dragon-Ball-Z-Budokai-HD-Collection-4-400x224.jpg" data-large-file="https://xombitgames.com/files/2012/10/Dragon-Ball-Z-Budokai-HD-Collection-4-700x392.jpg" /></a>
        </dt></dl><br style="clear: both" /><dl class='gallery-item'>
        <dt class='gallery-icon landscape'>
            <a href='https://xombitgames.com/2012/10/lanzamientos-destacados-noviembre-semana1/dragon-ball-z-budokai-hd-collection-3'><img width="100" height="100" src="https://xombitgames.com/files/2012/10/Dragon-Ball-Z-Budokai-HD-Collection-3-100x100.jpg" class="attachment-thumbnail size-thumbnail" alt="Gameplay 3" srcset="https://xombitgames.com/files/2012/10/Dragon-Ball-Z-Budokai-HD-Collection-3-100x100.jpg 100w, https://xombitgames.com/files/2012/10/Dragon-Ball-Z-Budokai-HD-Collection-3-50x50.jpg 50w, https://xombitgames.com/files/2012/10/Dragon-Ball-Z-Budokai-HD-Collection-3-118x118.jpg 118w" sizes="(max-width: 100px) 100vw, 100px" data-attachment-id="20588" data-orig-file="https://xombitgames.com/files/2012/10/Dragon-Ball-Z-Budokai-HD-Collection-3.jpg" data-orig-size="1000,563" data-comments-opened="1" data-image-meta="{&quot;aperture&quot;:&quot;0&quot;,&quot;credit&quot;:&quot;&quot;,&quot;camera&quot;:&quot;&quot;,&quot;caption&quot;:&quot;&quot;,&quot;created_timestamp&quot;:&quot;0&quot;,&quot;copyright&quot;:&quot;&quot;,&quot;focal_length&quot;:&quot;0&quot;,&quot;iso&quot;:&quot;0&quot;,&quot;shutter_speed&quot;:&quot;0&quot;,&quot;title&quot;:&quot;&quot;}" data-image-title="Dragon Ball Z Budokai HD Collection (3)" data-image-description="" data-medium-file="https://xombitgames.com/files/2012/10/Dragon-Ball-Z-Budokai-HD-Collection-3-400x225.jpg" data-large-file="https://xombitgames.com/files/2012/10/Dragon-Ball-Z-Budokai-HD-Collection-3-700x394.jpg" /></a>
        </dt></dl><dl class='gallery-item'>
        <dt class='gallery-icon landscape'>
            <a href='https://xombitgames.com/2012/10/lanzamientos-destacados-noviembre-semana1/dragon-ball-z-budokai-hd-collection-2'><img width="100" height="100" src="https://xombitgames.com/files/2012/10/Dragon-Ball-Z-Budokai-HD-Collection-2-100x100.jpg" class="attachment-thumbnail size-thumbnail" alt="Gameplay 2" srcset="https://xombitgames.com/files/2012/10/Dragon-Ball-Z-Budokai-HD-Collection-2-100x100.jpg 100w, https://xombitgames.com/files/2012/10/Dragon-Ball-Z-Budokai-HD-Collection-2-50x50.jpg 50w, https://xombitgames.com/files/2012/10/Dragon-Ball-Z-Budokai-HD-Collection-2-118x118.jpg 118w" sizes="(max-width: 100px) 100vw, 100px" data-attachment-id="20587" data-orig-file="https://xombitgames.com/files/2012/10/Dragon-Ball-Z-Budokai-HD-Collection-2.jpg" data-orig-size="1000,563" data-comments-opened="1" data-image-meta="{&quot;aperture&quot;:&quot;0&quot;,&quot;credit&quot;:&quot;&quot;,&quot;camera&quot;:&quot;&quot;,&quot;caption&quot;:&quot;&quot;,&quot;created_timestamp&quot;:&quot;0&quot;,&quot;copyright&quot;:&quot;&quot;,&quot;focal_length&quot;:&quot;0&quot;,&quot;iso&quot;:&quot;0&quot;,&quot;shutter_speed&quot;:&quot;0&quot;,&quot;title&quot;:&quot;&quot;}" data-image-title="Dragon Ball Z Budokai HD Collection (2)" data-image-description="" data-medium-file="https://xombitgames.com/files/2012/10/Dragon-Ball-Z-Budokai-HD-Collection-2-400x225.jpg" data-large-file="https://xombitgames.com/files/2012/10/Dragon-Ball-Z-Budokai-HD-Collection-2-700x394.jpg" /></a>
        </dt></dl><dl class='gallery-item'>
        <dt class='gallery-icon landscape'>
            <a href='https://xombitgames.com/2012/10/lanzamientos-destacados-noviembre-semana1/dragon-ball-z-budokai-hd-collection-1'><img width="100" height="100" src="https://xombitgames.com/files/2012/10/Dragon-Ball-Z-Budokai-HD-Collection-1-100x100.jpg" class="attachment-thumbnail size-thumbnail" alt="Gameplay 1" srcset="https://xombitgames.com/files/2012/10/Dragon-Ball-Z-Budokai-HD-Collection-1-100x100.jpg 100w, https://xombitgames.com/files/2012/10/Dragon-Ball-Z-Budokai-HD-Collection-1-50x50.jpg 50w, https://xombitgames.com/files/2012/10/Dragon-Ball-Z-Budokai-HD-Collection-1-118x118.jpg 118w" sizes="(max-width: 100px) 100vw, 100px" data-attachment-id="20586" data-orig-file="https://xombitgames.com/files/2012/10/Dragon-Ball-Z-Budokai-HD-Collection-1.jpg" data-orig-size="1920,1080" data-comments-opened="1" data-image-meta="{&quot;aperture&quot;:&quot;0&quot;,&quot;credit&quot;:&quot;&quot;,&quot;camera&quot;:&quot;&quot;,&quot;caption&quot;:&quot;&quot;,&quot;created_timestamp&quot;:&quot;0&quot;,&quot;copyright&quot;:&quot;&quot;,&quot;focal_length&quot;:&quot;0&quot;,&quot;iso&quot;:&quot;0&quot;,&quot;shutter_speed&quot;:&quot;0&quot;,&quot;title&quot;:&quot;&quot;}" data-image-title="Dragon Ball Z Budokai HD Collection (1)" data-image-description="" data-medium-file="https://xombitgames.com/files/2012/10/Dragon-Ball-Z-Budokai-HD-Collection-1-400x225.jpg" data-large-file="https://xombitgames.com/files/2012/10/Dragon-Ball-Z-Budokai-HD-Collection-1-700x393.jpg" /></a>
        </dt></dl><dl class='gallery-item'>
        <dt class='gallery-icon landscape'>
            <a href='https://xombitgames.com/2012/10/lanzamientos-destacados-noviembre-semana1/borderlands-legends'><img width="100" height="100" src="https://xombitgames.com/files/2012/10/Borderlands-Legends-100x100.jpg" class="attachment-thumbnail size-thumbnail" alt="Imagen de portada" srcset="https://xombitgames.com/files/2012/10/Borderlands-Legends-100x100.jpg 100w, https://xombitgames.com/files/2012/10/Borderlands-Legends-50x50.jpg 50w, https://xombitgames.com/files/2012/10/Borderlands-Legends-118x118.jpg 118w" sizes="(max-width: 100px) 100vw, 100px" data-attachment-id="20585" data-orig-file="https://xombitgames.com/files/2012/10/Borderlands-Legends.jpg" data-orig-size="930,630" data-comments-opened="1" data-image-meta="{&quot;aperture&quot;:&quot;0&quot;,&quot;credit&quot;:&quot;&quot;,&quot;camera&quot;:&quot;&quot;,&quot;caption&quot;:&quot;&quot;,&quot;created_timestamp&quot;:&quot;0&quot;,&quot;copyright&quot;:&quot;&quot;,&quot;focal_length&quot;:&quot;0&quot;,&quot;iso&quot;:&quot;0&quot;,&quot;shutter_speed&quot;:&quot;0&quot;,&quot;title&quot;:&quot;&quot;}" data-image-title="Borderlands Legends" data-image-description="" data-medium-file="https://xombitgames.com/files/2012/10/Borderlands-Legends-400x270.jpg" data-large-file="https://xombitgames.com/files/2012/10/Borderlands-Legends-700x474.jpg" /></a>
        </dt></dl><dl class='gallery-item'>
        <dt class='gallery-icon landscape'>
            <a href='https://xombitgames.com/2012/10/lanzamientos-destacados-noviembre-semana1/borderlands-legends-4'><img width="100" height="100" src="https://xombitgames.com/files/2012/10/Borderlands-Legends-4-100x100.jpg" class="attachment-thumbnail size-thumbnail" alt="Gameplay 4" srcset="https://xombitgames.com/files/2012/10/Borderlands-Legends-4-100x100.jpg 100w, https://xombitgames.com/files/2012/10/Borderlands-Legends-4-50x50.jpg 50w, https://xombitgames.com/files/2012/10/Borderlands-Legends-4-118x118.jpg 118w" sizes="(max-width: 100px) 100vw, 100px" data-attachment-id="20584" data-orig-file="https://xombitgames.com/files/2012/10/Borderlands-Legends-4.jpg" data-orig-size="960,541" data-comments-opened="1" data-image-meta="{&quot;aperture&quot;:&quot;0&quot;,&quot;credit&quot;:&quot;&quot;,&quot;camera&quot;:&quot;&quot;,&quot;caption&quot;:&quot;&quot;,&quot;created_timestamp&quot;:&quot;0&quot;,&quot;copyright&quot;:&quot;&quot;,&quot;focal_length&quot;:&quot;0&quot;,&quot;iso&quot;:&quot;0&quot;,&quot;shutter_speed&quot;:&quot;0&quot;,&quot;title&quot;:&quot;&quot;}" data-image-title="Borderlands Legends (4)" data-image-description="" data-medium-file="https://xombitgames.com/files/2012/10/Borderlands-Legends-4-400x225.jpg" data-large-file="https://xombitgames.com/files/2012/10/Borderlands-Legends-4-700x394.jpg" /></a>
        </dt></dl><dl class='gallery-item'>
        <dt class='gallery-icon landscape'>
            <a href='https://xombitgames.com/2012/10/lanzamientos-destacados-noviembre-semana1/borderlands-legends-3'><img width="100" height="100" src="https://xombitgames.com/files/2012/10/Borderlands-Legends-3-100x100.jpg" class="attachment-thumbnail size-thumbnail" alt="Gameplay 3" srcset="https://xombitgames.com/files/2012/10/Borderlands-Legends-3-100x100.jpg 100w, https://xombitgames.com/files/2012/10/Borderlands-Legends-3-50x50.jpg 50w, https://xombitgames.com/files/2012/10/Borderlands-Legends-3-118x118.jpg 118w" sizes="(max-width: 100px) 100vw, 100px" data-attachment-id="20624" data-orig-file="https://xombitgames.com/files/2012/10/Borderlands-Legends-3.jpg" data-orig-size="910,624" data-comments-opened="1" data-image-meta="{&quot;aperture&quot;:&quot;0&quot;,&quot;credit&quot;:&quot;&quot;,&quot;camera&quot;:&quot;&quot;,&quot;caption&quot;:&quot;&quot;,&quot;created_timestamp&quot;:&quot;0&quot;,&quot;copyright&quot;:&quot;&quot;,&quot;focal_length&quot;:&quot;0&quot;,&quot;iso&quot;:&quot;0&quot;,&quot;shutter_speed&quot;:&quot;0&quot;,&quot;title&quot;:&quot;&quot;}" data-image-title="Borderlands Legends (3)" data-image-description="" data-medium-file="https://xombitgames.com/files/2012/10/Borderlands-Legends-3-400x274.jpg" data-large-file="https://xombitgames.com/files/2012/10/Borderlands-Legends-3-700x480.jpg" /></a>
        </dt></dl><br style="clear: both" /><dl class='gallery-item'>
        <dt class='gallery-icon landscape'>
            <a href='https://xombitgames.com/2012/10/lanzamientos-destacados-noviembre-semana1/borderlands-legends-2'><img width="100" height="100" src="https://xombitgames.com/files/2012/10/Borderlands-Legends-2-100x100.jpg" class="attachment-thumbnail size-thumbnail" alt="Gameplay 2" srcset="https://xombitgames.com/files/2012/10/Borderlands-Legends-2-100x100.jpg 100w, https://xombitgames.com/files/2012/10/Borderlands-Legends-2-50x50.jpg 50w, https://xombitgames.com/files/2012/10/Borderlands-Legends-2-118x118.jpg 118w" sizes="(max-width: 100px) 100vw, 100px" data-attachment-id="20582" data-orig-file="https://xombitgames.com/files/2012/10/Borderlands-Legends-2.jpg" data-orig-size="1600,900" data-comments-opened="1" data-image-meta="{&quot;aperture&quot;:&quot;0&quot;,&quot;credit&quot;:&quot;&quot;,&quot;camera&quot;:&quot;&quot;,&quot;caption&quot;:&quot;&quot;,&quot;created_timestamp&quot;:&quot;0&quot;,&quot;copyright&quot;:&quot;&quot;,&quot;focal_length&quot;:&quot;0&quot;,&quot;iso&quot;:&quot;0&quot;,&quot;shutter_speed&quot;:&quot;0&quot;,&quot;title&quot;:&quot;&quot;}" data-image-title="Borderlands Legends (2)" data-image-description="" data-medium-file="https://xombitgames.com/files/2012/10/Borderlands-Legends-2-400x225.jpg" data-large-file="https://xombitgames.com/files/2012/10/Borderlands-Legends-2-700x393.jpg" /></a>
        </dt></dl><dl class='gallery-item'>
        <dt class='gallery-icon landscape'>
            <a href='https://xombitgames.com/2012/10/lanzamientos-destacados-noviembre-semana1/borderlands-legends-1'><img width="100" height="100" src="https://xombitgames.com/files/2012/10/Borderlands-Legends-1-100x100.jpg" class="attachment-thumbnail size-thumbnail" alt="Gameplay 1" srcset="https://xombitgames.com/files/2012/10/Borderlands-Legends-1-100x100.jpg 100w, https://xombitgames.com/files/2012/10/Borderlands-Legends-1-50x50.jpg 50w, https://xombitgames.com/files/2012/10/Borderlands-Legends-1-118x118.jpg 118w" sizes="(max-width: 100px) 100vw, 100px" data-attachment-id="20581" data-orig-file="https://xombitgames.com/files/2012/10/Borderlands-Legends-1.jpg" data-orig-size="800,600" data-comments-opened="1" data-image-meta="{&quot;aperture&quot;:&quot;0&quot;,&quot;credit&quot;:&quot;&quot;,&quot;camera&quot;:&quot;&quot;,&quot;caption&quot;:&quot;&quot;,&quot;created_timestamp&quot;:&quot;0&quot;,&quot;copyright&quot;:&quot;&quot;,&quot;focal_length&quot;:&quot;0&quot;,&quot;iso&quot;:&quot;0&quot;,&quot;shutter_speed&quot;:&quot;0&quot;,&quot;title&quot;:&quot;&quot;}" data-image-title="Borderlands Legends (1)" data-image-description="" data-medium-file="https://xombitgames.com/files/2012/10/Borderlands-Legends-1-400x300.jpg" data-large-file="https://xombitgames.com/files/2012/10/Borderlands-Legends-1-700x525.jpg" /></a>
        </dt></dl><dl class='gallery-item'>
        <dt class='gallery-icon landscape'>
            <a href='https://xombitgames.com/2012/10/lanzamientos-destacados-noviembre-semana1/assassins-creed-3-5'><img width="100" height="100" src="https://xombitgames.com/files/2012/10/Assassins-Creed-31-100x100.jpg" class="attachment-thumbnail size-thumbnail" alt="Imagen de portada" srcset="https://xombitgames.com/files/2012/10/Assassins-Creed-31-100x100.jpg 100w, https://xombitgames.com/files/2012/10/Assassins-Creed-31-50x50.jpg 50w, https://xombitgames.com/files/2012/10/Assassins-Creed-31-118x118.jpg 118w" sizes="(max-width: 100px) 100vw, 100px" data-attachment-id="20580" data-orig-file="https://xombitgames.com/files/2012/10/Assassins-Creed-31.jpg" data-orig-size="1024,751" data-comments-opened="1" data-image-meta="{&quot;aperture&quot;:&quot;0&quot;,&quot;credit&quot;:&quot;&quot;,&quot;camera&quot;:&quot;&quot;,&quot;caption&quot;:&quot;&quot;,&quot;created_timestamp&quot;:&quot;0&quot;,&quot;copyright&quot;:&quot;&quot;,&quot;focal_length&quot;:&quot;0&quot;,&quot;iso&quot;:&quot;0&quot;,&quot;shutter_speed&quot;:&quot;0&quot;,&quot;title&quot;:&quot;&quot;}" data-image-title="Assassin&#8217;s Creed 3" data-image-description="" data-medium-file="https://xombitgames.com/files/2012/10/Assassins-Creed-31-400x293.jpg" data-large-file="https://xombitgames.com/files/2012/10/Assassins-Creed-31-700x513.jpg" /></a>
        </dt></dl><dl class='gallery-item'>
        <dt class='gallery-icon landscape'>
            <a href='https://xombitgames.com/2012/10/lanzamientos-destacados-noviembre-semana1/assassins-creed-3-4'><img width="100" height="100" src="https://xombitgames.com/files/2012/10/Assassins-Creed-3-4-100x100.jpg" class="attachment-thumbnail size-thumbnail" alt="Gameplay 4" srcset="https://xombitgames.com/files/2012/10/Assassins-Creed-3-4-100x100.jpg 100w, https://xombitgames.com/files/2012/10/Assassins-Creed-3-4-50x50.jpg 50w, https://xombitgames.com/files/2012/10/Assassins-Creed-3-4-118x118.jpg 118w" sizes="(max-width: 100px) 100vw, 100px" data-attachment-id="20579" data-orig-file="https://xombitgames.com/files/2012/10/Assassins-Creed-3-4.jpg" data-orig-size="1013,696" data-comments-opened="1" data-image-meta="{&quot;aperture&quot;:&quot;0&quot;,&quot;credit&quot;:&quot;&quot;,&quot;camera&quot;:&quot;&quot;,&quot;caption&quot;:&quot;&quot;,&quot;created_timestamp&quot;:&quot;0&quot;,&quot;copyright&quot;:&quot;&quot;,&quot;focal_length&quot;:&quot;0&quot;,&quot;iso&quot;:&quot;0&quot;,&quot;shutter_speed&quot;:&quot;0&quot;,&quot;title&quot;:&quot;&quot;}" data-image-title="Assassin&#8217;s Creed 3 (4)" data-image-description="" data-medium-file="https://xombitgames.com/files/2012/10/Assassins-Creed-3-4-400x274.jpg" data-large-file="https://xombitgames.com/files/2012/10/Assassins-Creed-3-4-700x480.jpg" /></a>
        </dt></dl><dl class='gallery-item'>
        <dt class='gallery-icon landscape'>
            <a href='https://xombitgames.com/2012/10/lanzamientos-destacados-noviembre-semana1/assassins-creed-3-3'><img width="100" height="100" src="https://xombitgames.com/files/2012/10/Assassins-Creed-3-3-100x100.jpg" class="attachment-thumbnail size-thumbnail" alt="Gameplay 3" srcset="https://xombitgames.com/files/2012/10/Assassins-Creed-3-3-100x100.jpg 100w, https://xombitgames.com/files/2012/10/Assassins-Creed-3-3-50x50.jpg 50w, https://xombitgames.com/files/2012/10/Assassins-Creed-3-3-118x118.jpg 118w" sizes="(max-width: 100px) 100vw, 100px" data-attachment-id="20578" data-orig-file="https://xombitgames.com/files/2012/10/Assassins-Creed-3-3.jpg" data-orig-size="1280,720" data-comments-opened="1" data-image-meta="{&quot;aperture&quot;:&quot;0&quot;,&quot;credit&quot;:&quot;&quot;,&quot;camera&quot;:&quot;&quot;,&quot;caption&quot;:&quot;&quot;,&quot;created_timestamp&quot;:&quot;0&quot;,&quot;copyright&quot;:&quot;&quot;,&quot;focal_length&quot;:&quot;0&quot;,&quot;iso&quot;:&quot;0&quot;,&quot;shutter_speed&quot;:&quot;0&quot;,&quot;title&quot;:&quot;&quot;}" data-image-title="Assassin&#8217;s Creed 3 (3)" data-image-description="" data-medium-file="https://xombitgames.com/files/2012/10/Assassins-Creed-3-3-400x225.jpg" data-large-file="https://xombitgames.com/files/2012/10/Assassins-Creed-3-3-700x393.jpg" /></a>
        </dt></dl><dl class='gallery-item'>
        <dt class='gallery-icon landscape'>
            <a href='https://xombitgames.com/2012/10/lanzamientos-destacados-noviembre-semana1/assassins-creed-3-2'><img width="100" height="100" src="https://xombitgames.com/files/2012/10/Assassins-Creed-3-2-100x100.jpg" class="attachment-thumbnail size-thumbnail" alt="Gameplay 2" srcset="https://xombitgames.com/files/2012/10/Assassins-Creed-3-2-100x100.jpg 100w, https://xombitgames.com/files/2012/10/Assassins-Creed-3-2-50x50.jpg 50w, https://xombitgames.com/files/2012/10/Assassins-Creed-3-2-118x118.jpg 118w" sizes="(max-width: 100px) 100vw, 100px" data-attachment-id="20577" data-orig-file="https://xombitgames.com/files/2012/10/Assassins-Creed-3-2.jpg" data-orig-size="1278,650" data-comments-opened="1" data-image-meta="{&quot;aperture&quot;:&quot;0&quot;,&quot;credit&quot;:&quot;&quot;,&quot;camera&quot;:&quot;&quot;,&quot;caption&quot;:&quot;&quot;,&quot;created_timestamp&quot;:&quot;0&quot;,&quot;copyright&quot;:&quot;&quot;,&quot;focal_length&quot;:&quot;0&quot;,&quot;iso&quot;:&quot;0&quot;,&quot;shutter_speed&quot;:&quot;0&quot;,&quot;title&quot;:&quot;&quot;}" data-image-title="Assassin&#8217;s Creed 3 (2)" data-image-description="" data-medium-file="https://xombitgames.com/files/2012/10/Assassins-Creed-3-2-400x203.jpg" data-large-file="https://xombitgames.com/files/2012/10/Assassins-Creed-3-2-700x356.jpg" /></a>
        </dt></dl><br style="clear: both" /><dl class='gallery-item'>
        <dt class='gallery-icon landscape'>
            <a href='https://xombitgames.com/2012/10/lanzamientos-destacados-noviembre-semana1/assassins-creed-3-1'><img width="100" height="100" src="https://xombitgames.com/files/2012/10/Assassins-Creed-3-1-100x100.jpg" class="attachment-thumbnail size-thumbnail" alt="Gameplay 1" srcset="https://xombitgames.com/files/2012/10/Assassins-Creed-3-1-100x100.jpg 100w, https://xombitgames.com/files/2012/10/Assassins-Creed-3-1-50x50.jpg 50w, https://xombitgames.com/files/2012/10/Assassins-Creed-3-1-118x118.jpg 118w" sizes="(max-width: 100px) 100vw, 100px" data-attachment-id="20576" data-orig-file="https://xombitgames.com/files/2012/10/Assassins-Creed-3-1.jpg" data-orig-size="1280,720" data-comments-opened="1" data-image-meta="{&quot;aperture&quot;:&quot;0&quot;,&quot;credit&quot;:&quot;&quot;,&quot;camera&quot;:&quot;&quot;,&quot;caption&quot;:&quot;&quot;,&quot;created_timestamp&quot;:&quot;0&quot;,&quot;copyright&quot;:&quot;&quot;,&quot;focal_length&quot;:&quot;0&quot;,&quot;iso&quot;:&quot;0&quot;,&quot;shutter_speed&quot;:&quot;0&quot;,&quot;title&quot;:&quot;&quot;}" data-image-title="Assassin&#8217;s Creed 3 (1)" data-image-description="" data-medium-file="https://xombitgames.com/files/2012/10/Assassins-Creed-3-1-400x225.jpg" data-large-file="https://xombitgames.com/files/2012/10/Assassins-Creed-3-1-700x393.jpg" /></a>
        </dt></dl>
        <br style='clear: both' />
    </div>