Una dupla interestelar, varios ejércitos de calaveras andantes, grandiosos paisajes pixelados a más no poder, artes marciales para ser el mejor y asesinatos a mansalva se nos presentan esta semana como lo más destacado de la industria en lo que a lanzamientos se refiere. He aquí los cinco juegos en cuestión que no dejarán indiferente a nadie.
Ratchet & Clank QForce (PS Vita)
El primero de hoy es esta última entrega de los dos inseparables amigos estelares que volverán para afrontar una nueva batalla entre planetas y salvarlos de la total destrucción. En esta ocasión y como pudimos ver en 'All 4 One' podremos jugar con nuestros amigos en la misma consola y así derrotar al ejército invasor. Un nuevo giro da la historia y deberemos enfrentarnos a todo lo que se nos venga encima, ayudados, como no, por el dicharachero capitán Qwark.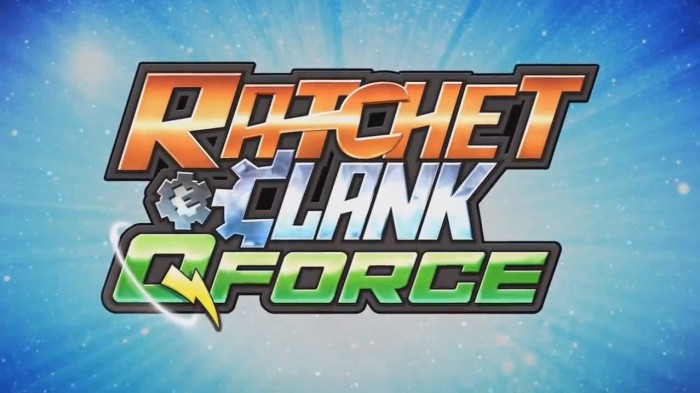 Podremos jugar con nuestros amigos en línea conectando nuestra dos PS Vita a partir del próximo 29 de enero. Por un precio cercano a 40 euros tendremos una nueva aventura a la que aferrarnos. Insomniac Games y Sony lo han vuelto a hacer y nos ofrecen un gran título exclusivo para PS3 y PS Vita en el que podremos jugar con el sistema cross-play entre ambas plataformas.
Skulls of the Shogun (PC, Xbox 360, Windows Phone)
Este desconocido juego por muchos, llegará el 30 de enero en un alarde por convertirse en uno de los más atractivos baluartes del género estrategia y combate por turnos en terminales portátiles con Windows Phone. En un mundo repleto de seres 'sin vida' deberemos escoger nuestro bando y con nuestro ejército de calaveras hacernos con los territorios a base de batallas por turnos.

El título podrá ser jugado también en Microsoft Surface con Windows Phone 8 y en todos los demás dispositivos con este sistema operativo y anterior. Los precios no se han desvelado, pero rondarán los 10 euros en PC, los 800 puntos Microsoft en Xbox Live y los 5 euros en Windows Phone. El proyecto ha sido desarrollado por 17-BIT después de que Haunted Temple Studios abandonara el pasado año.
Proteus (PC, Mac)
Con Proteus os traemos la experiencia más singular de la semana. Un título que combina la exploración y el RPG con la relajación. Podremos vivir momentos de tensión, nervios y reflejos y ratos en los que sólo nos gustará ver a nuestro personaje parado en el escenario contemplando el paisaje minimalista de este juego. Esta creación de Ed Key y David Kanaga estará disponible en Steam por unos 10 euros.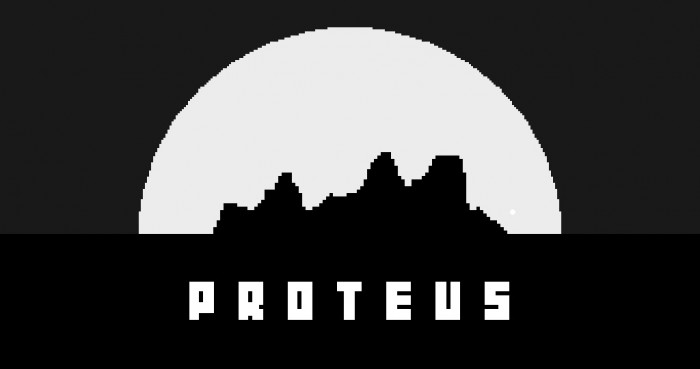 Es una aventura independiente de exploración con ciertos tintes de rol y unas características que se nos antojan algo retro. Proteus nos da una total libertad para ahondar en este mundo lleno de color y fantasía que se nos presenta ante nuestros ojos. Además, su apartado sonoro ganó el premio al mejor en la IndieCade 2011 y tiene un hueco en la reciente exhibición del Museo de Artes Modernas de Nueva York.
Age of Wushu (PC)
Este MMO estará ambientado en la dinastía Ming y, con una historia de lo más ajustada a lo real posible, nos desvelarán los secretos del origen del Kung Fu y sus secuelas. Trabajar en las artes marciales y el uso de las armas que se derivan de estas clases de lucha, todo ellos para aumentar el nivel de nuestro personaje y de las características físicas que lo componen. Con el acceso a diferentes escuelas de artes marciales obtendremos diferentes mejoras, que se traducirán en un mayor número de éxitos.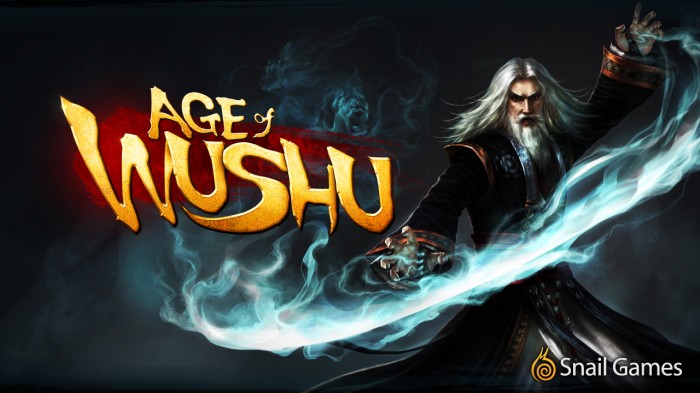 Age of Wushu es un juego gratuito, free-to-play, afincado en un mundo de fantasía en el que lo único que es seguro, es que nuestra valía la determina el grado de conocimiento en artes marciales que tengamos. A partir del 1 de febrero podremos disfrutar en PC de este título desarrollado por la independiente Snail Game que ha contado con el ilustre de la artes marciales, Jet Li, para la elaboración de algunos movimientos.
Hitman HD Trilogy (PS3, Xbox 360)
Y por último, os traemos lo mejorcito, o al menos lo más conocido, entre los lanzamientos de esta semana. Con Hitman: Contracts, Silent Assassin y Blood Money, IO Interactive nos demostró cómo podemos asesinar con el sigilo y el arte de todo un profesional del negocio. Ahora nos traen esta trilogía totalmente remasterizada y llevada a la alta definición en ambas consolas. Algo que esperábamos todos los seguidores de la serie.

Por un precio cercano a tan sólo 30 euros tendremos las tres entregas de la franquicia Hitman en high definition y con sonido 5.1 AC3. A partir del 1 de febrero podremos hacernos con él, aunque el día 28, la compañía ha prometido un tráiler de lanzamiento de la trilogía. Volveremos a vivir los mejores asesinatos profesionales de la mano de nuestros amigo Hitman. No creo que te lo debas perder.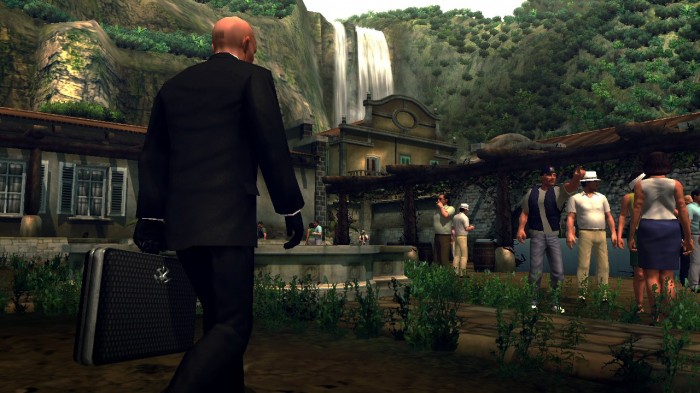 <style type='text/css'>
        #gallery-2 {
            margin: auto;
        }
        #gallery-2 .gallery-item {
            float: left;
            margin-top: 10px;
            text-align: center;
            width: 16%;
        }
        #gallery-2 img {
            border: 2px solid #cfcfcf;
        }
        #gallery-2 .gallery-caption {
            margin-left: 0;
        }
        /* see gallery_shortcode() in wp-includes/media.php */
    </style>
    <div data-carousel-extra='{"blog_id":27,"permalink":"https:\/\/xombitgames.com\/2013\/01\/lanzamientos-febrero13-semana1","likes_blog_id":40960699}' id='gallery-2' class='gallery galleryid-26630 gallery-columns-6 gallery-size-large'><dl class='gallery-item'>
        <dt class='gallery-icon landscape'>
            <img width="700" height="500" src="https://xombitgames.com/files/2013/01/Lanzamientos-destacados3.jpg" class="attachment-large size-large" alt="Imagen destacada" srcset="https://xombitgames.com/files/2013/01/Lanzamientos-destacados3.jpg 700w, https://xombitgames.com/files/2013/01/Lanzamientos-destacados3-400x285.jpg 400w, https://xombitgames.com/files/2013/01/Lanzamientos-destacados3-220x157.jpg 220w" sizes="(max-width: 700px) 100vw, 700px" data-attachment-id="26667" data-orig-file="https://xombitgames.com/files/2013/01/Lanzamientos-destacados3.jpg" data-orig-size="700,500" data-comments-opened="1" data-image-meta="{&quot;aperture&quot;:&quot;0&quot;,&quot;credit&quot;:&quot;&quot;,&quot;camera&quot;:&quot;&quot;,&quot;caption&quot;:&quot;&quot;,&quot;created_timestamp&quot;:&quot;0&quot;,&quot;copyright&quot;:&quot;&quot;,&quot;focal_length&quot;:&quot;0&quot;,&quot;iso&quot;:&quot;0&quot;,&quot;shutter_speed&quot;:&quot;0&quot;,&quot;title&quot;:&quot;&quot;}" data-image-title="Lanzamientos destacados" data-image-description="" data-medium-file="https://xombitgames.com/files/2013/01/Lanzamientos-destacados3-400x285.jpg" data-large-file="https://xombitgames.com/files/2013/01/Lanzamientos-destacados3.jpg" />
        </dt></dl><dl class='gallery-item'>
        <dt class='gallery-icon landscape'>
            <img width="700" height="393" src="https://xombitgames.com/files/2013/01/Age-of-Wushu-700x393.jpg" class="attachment-large size-large" alt="Portada del juego" srcset="https://xombitgames.com/files/2013/01/Age-of-Wushu-700x393.jpg 700w, https://xombitgames.com/files/2013/01/Age-of-Wushu-400x225.jpg 400w, https://xombitgames.com/files/2013/01/Age-of-Wushu-220x123.jpg 220w, https://xombitgames.com/files/2013/01/Age-of-Wushu.jpg 1280w" sizes="(max-width: 700px) 100vw, 700px" data-attachment-id="26666" data-orig-file="https://xombitgames.com/files/2013/01/Age-of-Wushu.jpg" data-orig-size="1280,720" data-comments-opened="1" data-image-meta="{&quot;aperture&quot;:&quot;0&quot;,&quot;credit&quot;:&quot;&quot;,&quot;camera&quot;:&quot;&quot;,&quot;caption&quot;:&quot;&quot;,&quot;created_timestamp&quot;:&quot;0&quot;,&quot;copyright&quot;:&quot;&quot;,&quot;focal_length&quot;:&quot;0&quot;,&quot;iso&quot;:&quot;0&quot;,&quot;shutter_speed&quot;:&quot;0&quot;,&quot;title&quot;:&quot;&quot;}" data-image-title="Age of Wushu" data-image-description="" data-medium-file="https://xombitgames.com/files/2013/01/Age-of-Wushu-400x225.jpg" data-large-file="https://xombitgames.com/files/2013/01/Age-of-Wushu-700x393.jpg" />
        </dt></dl><dl class='gallery-item'>
        <dt class='gallery-icon landscape'>
            <img width="700" height="391" src="https://xombitgames.com/files/2013/01/Age-of-Wushu-4-700x391.jpg" class="attachment-large size-large" alt="Gameplay 4" srcset="https://xombitgames.com/files/2013/01/Age-of-Wushu-4-700x391.jpg 700w, https://xombitgames.com/files/2013/01/Age-of-Wushu-4-400x223.jpg 400w, https://xombitgames.com/files/2013/01/Age-of-Wushu-4-220x122.jpg 220w, https://xombitgames.com/files/2013/01/Age-of-Wushu-4.jpg 1000w" sizes="(max-width: 700px) 100vw, 700px" data-attachment-id="26665" data-orig-file="https://xombitgames.com/files/2013/01/Age-of-Wushu-4.jpg" data-orig-size="1000,559" data-comments-opened="1" data-image-meta="{&quot;aperture&quot;:&quot;0&quot;,&quot;credit&quot;:&quot;&quot;,&quot;camera&quot;:&quot;&quot;,&quot;caption&quot;:&quot;&quot;,&quot;created_timestamp&quot;:&quot;0&quot;,&quot;copyright&quot;:&quot;&quot;,&quot;focal_length&quot;:&quot;0&quot;,&quot;iso&quot;:&quot;0&quot;,&quot;shutter_speed&quot;:&quot;0&quot;,&quot;title&quot;:&quot;&quot;}" data-image-title="Age of Wushu (4)" data-image-description="" data-medium-file="https://xombitgames.com/files/2013/01/Age-of-Wushu-4-400x223.jpg" data-large-file="https://xombitgames.com/files/2013/01/Age-of-Wushu-4-700x391.jpg" />
        </dt></dl><dl class='gallery-item'>
        <dt class='gallery-icon landscape'>
            <img width="700" height="379" src="https://xombitgames.com/files/2013/01/Age-of-Wushu-3-700x379.jpg" class="attachment-large size-large" alt="Gameplay 3" srcset="https://xombitgames.com/files/2013/01/Age-of-Wushu-3-700x379.jpg 700w, https://xombitgames.com/files/2013/01/Age-of-Wushu-3-400x216.jpg 400w, https://xombitgames.com/files/2013/01/Age-of-Wushu-3-220x119.jpg 220w" sizes="(max-width: 700px) 100vw, 700px" data-attachment-id="26664" data-orig-file="https://xombitgames.com/files/2013/01/Age-of-Wushu-3.jpg" data-orig-size="1920,1040" data-comments-opened="1" data-image-meta="{&quot;aperture&quot;:&quot;0&quot;,&quot;credit&quot;:&quot;&quot;,&quot;camera&quot;:&quot;&quot;,&quot;caption&quot;:&quot;&quot;,&quot;created_timestamp&quot;:&quot;0&quot;,&quot;copyright&quot;:&quot;&quot;,&quot;focal_length&quot;:&quot;0&quot;,&quot;iso&quot;:&quot;0&quot;,&quot;shutter_speed&quot;:&quot;0&quot;,&quot;title&quot;:&quot;&quot;}" data-image-title="Age of Wushu (3)" data-image-description="" data-medium-file="https://xombitgames.com/files/2013/01/Age-of-Wushu-3-400x216.jpg" data-large-file="https://xombitgames.com/files/2013/01/Age-of-Wushu-3-700x379.jpg" />
        </dt></dl><dl class='gallery-item'>
        <dt class='gallery-icon landscape'>
            <img width="700" height="393" src="https://xombitgames.com/files/2013/01/Age-of-Wushu-2-700x393.jpg" class="attachment-large size-large" alt="Gameplay 2" srcset="https://xombitgames.com/files/2013/01/Age-of-Wushu-2-700x393.jpg 700w, https://xombitgames.com/files/2013/01/Age-of-Wushu-2-400x225.jpg 400w, https://xombitgames.com/files/2013/01/Age-of-Wushu-2-220x123.jpg 220w, https://xombitgames.com/files/2013/01/Age-of-Wushu-2.jpg 1600w" sizes="(max-width: 700px) 100vw, 700px" data-attachment-id="26663" data-orig-file="https://xombitgames.com/files/2013/01/Age-of-Wushu-2.jpg" data-orig-size="1600,900" data-comments-opened="1" data-image-meta="{&quot;aperture&quot;:&quot;0&quot;,&quot;credit&quot;:&quot;&quot;,&quot;camera&quot;:&quot;&quot;,&quot;caption&quot;:&quot;&quot;,&quot;created_timestamp&quot;:&quot;0&quot;,&quot;copyright&quot;:&quot;&quot;,&quot;focal_length&quot;:&quot;0&quot;,&quot;iso&quot;:&quot;0&quot;,&quot;shutter_speed&quot;:&quot;0&quot;,&quot;title&quot;:&quot;&quot;}" data-image-title="Age of Wushu (2)" data-image-description="" data-medium-file="https://xombitgames.com/files/2013/01/Age-of-Wushu-2-400x225.jpg" data-large-file="https://xombitgames.com/files/2013/01/Age-of-Wushu-2-700x393.jpg" />
        </dt></dl><dl class='gallery-item'>
        <dt class='gallery-icon landscape'>
            <img width="700" height="379" src="https://xombitgames.com/files/2013/01/Age-of-Wushu-1-700x379.jpg" class="attachment-large size-large" alt="Gameplay 1" srcset="https://xombitgames.com/files/2013/01/Age-of-Wushu-1-700x379.jpg 700w, https://xombitgames.com/files/2013/01/Age-of-Wushu-1-400x216.jpg 400w, https://xombitgames.com/files/2013/01/Age-of-Wushu-1-220x119.jpg 220w" sizes="(max-width: 700px) 100vw, 700px" data-attachment-id="26662" data-orig-file="https://xombitgames.com/files/2013/01/Age-of-Wushu-1.jpg" data-orig-size="1920,1040" data-comments-opened="1" data-image-meta="{&quot;aperture&quot;:&quot;0&quot;,&quot;credit&quot;:&quot;&quot;,&quot;camera&quot;:&quot;&quot;,&quot;caption&quot;:&quot;&quot;,&quot;created_timestamp&quot;:&quot;0&quot;,&quot;copyright&quot;:&quot;&quot;,&quot;focal_length&quot;:&quot;0&quot;,&quot;iso&quot;:&quot;0&quot;,&quot;shutter_speed&quot;:&quot;0&quot;,&quot;title&quot;:&quot;&quot;}" data-image-title="Age of Wushu (1)" data-image-description="" data-medium-file="https://xombitgames.com/files/2013/01/Age-of-Wushu-1-400x216.jpg" data-large-file="https://xombitgames.com/files/2013/01/Age-of-Wushu-1-700x379.jpg" />
        </dt></dl><br style="clear: both" /><dl class='gallery-item'>
        <dt class='gallery-icon landscape'>
            <img width="700" height="183" src="https://xombitgames.com/files/2013/01/Hitman-HD-Trilogy-700x183.jpg" class="attachment-large size-large" alt="Portada del juego" srcset="https://xombitgames.com/files/2013/01/Hitman-HD-Trilogy-700x183.jpg 700w, https://xombitgames.com/files/2013/01/Hitman-HD-Trilogy-400x104.jpg 400w, https://xombitgames.com/files/2013/01/Hitman-HD-Trilogy-220x57.jpg 220w, https://xombitgames.com/files/2013/01/Hitman-HD-Trilogy.jpg 1024w" sizes="(max-width: 700px) 100vw, 700px" data-attachment-id="26661" data-orig-file="https://xombitgames.com/files/2013/01/Hitman-HD-Trilogy.jpg" data-orig-size="1024,268" data-comments-opened="1" data-image-meta="{&quot;aperture&quot;:&quot;0&quot;,&quot;credit&quot;:&quot;&quot;,&quot;camera&quot;:&quot;&quot;,&quot;caption&quot;:&quot;&quot;,&quot;created_timestamp&quot;:&quot;0&quot;,&quot;copyright&quot;:&quot;&quot;,&quot;focal_length&quot;:&quot;0&quot;,&quot;iso&quot;:&quot;0&quot;,&quot;shutter_speed&quot;:&quot;0&quot;,&quot;title&quot;:&quot;&quot;}" data-image-title="Hitman HD Trilogy" data-image-description="" data-medium-file="https://xombitgames.com/files/2013/01/Hitman-HD-Trilogy-400x104.jpg" data-large-file="https://xombitgames.com/files/2013/01/Hitman-HD-Trilogy-700x183.jpg" />
        </dt></dl><dl class='gallery-item'>
        <dt class='gallery-icon landscape'>
            <img width="700" height="393" src="https://xombitgames.com/files/2013/01/Hitman-HD-Trilogy-4-700x393.jpg" class="attachment-large size-large" alt="Gameplay 4" srcset="https://xombitgames.com/files/2013/01/Hitman-HD-Trilogy-4-700x393.jpg 700w, https://xombitgames.com/files/2013/01/Hitman-HD-Trilogy-4-400x225.jpg 400w, https://xombitgames.com/files/2013/01/Hitman-HD-Trilogy-4-220x123.jpg 220w, https://xombitgames.com/files/2013/01/Hitman-HD-Trilogy-4.jpg 1280w" sizes="(max-width: 700px) 100vw, 700px" data-attachment-id="26660" data-orig-file="https://xombitgames.com/files/2013/01/Hitman-HD-Trilogy-4.jpg" data-orig-size="1280,720" data-comments-opened="1" data-image-meta="{&quot;aperture&quot;:&quot;0&quot;,&quot;credit&quot;:&quot;&quot;,&quot;camera&quot;:&quot;&quot;,&quot;caption&quot;:&quot;&quot;,&quot;created_timestamp&quot;:&quot;0&quot;,&quot;copyright&quot;:&quot;&quot;,&quot;focal_length&quot;:&quot;0&quot;,&quot;iso&quot;:&quot;0&quot;,&quot;shutter_speed&quot;:&quot;0&quot;,&quot;title&quot;:&quot;&quot;}" data-image-title="Hitman HD Trilogy (4)" data-image-description="" data-medium-file="https://xombitgames.com/files/2013/01/Hitman-HD-Trilogy-4-400x225.jpg" data-large-file="https://xombitgames.com/files/2013/01/Hitman-HD-Trilogy-4-700x393.jpg" />
        </dt></dl><dl class='gallery-item'>
        <dt class='gallery-icon landscape'>
            <img width="700" height="393" src="https://xombitgames.com/files/2013/01/Hitman-HD-Trilogy-2-700x393.jpg" class="attachment-large size-large" alt="Gameplay 2" srcset="https://xombitgames.com/files/2013/01/Hitman-HD-Trilogy-2-700x393.jpg 700w, https://xombitgames.com/files/2013/01/Hitman-HD-Trilogy-2-400x225.jpg 400w, https://xombitgames.com/files/2013/01/Hitman-HD-Trilogy-2-220x123.jpg 220w" sizes="(max-width: 700px) 100vw, 700px" data-attachment-id="26658" data-orig-file="https://xombitgames.com/files/2013/01/Hitman-HD-Trilogy-2.jpg" data-orig-size="1920,1080" data-comments-opened="1" data-image-meta="{&quot;aperture&quot;:&quot;0&quot;,&quot;credit&quot;:&quot;&quot;,&quot;camera&quot;:&quot;&quot;,&quot;caption&quot;:&quot;&quot;,&quot;created_timestamp&quot;:&quot;0&quot;,&quot;copyright&quot;:&quot;&quot;,&quot;focal_length&quot;:&quot;0&quot;,&quot;iso&quot;:&quot;0&quot;,&quot;shutter_speed&quot;:&quot;0&quot;,&quot;title&quot;:&quot;&quot;}" data-image-title="Hitman HD Trilogy (2)" data-image-description="" data-medium-file="https://xombitgames.com/files/2013/01/Hitman-HD-Trilogy-2-400x225.jpg" data-large-file="https://xombitgames.com/files/2013/01/Hitman-HD-Trilogy-2-700x393.jpg" />
        </dt></dl><dl class='gallery-item'>
        <dt class='gallery-icon landscape'>
            <img width="700" height="437" src="https://xombitgames.com/files/2013/01/Hitman-HD-Trilogy-3-700x437.jpg" class="attachment-large size-large" alt="Gameplay 3" srcset="https://xombitgames.com/files/2013/01/Hitman-HD-Trilogy-3-700x437.jpg 700w, https://xombitgames.com/files/2013/01/Hitman-HD-Trilogy-3-400x250.jpg 400w, https://xombitgames.com/files/2013/01/Hitman-HD-Trilogy-3-220x137.jpg 220w" sizes="(max-width: 700px) 100vw, 700px" data-attachment-id="26659" data-orig-file="https://xombitgames.com/files/2013/01/Hitman-HD-Trilogy-3.jpg" data-orig-size="1920,1200" data-comments-opened="1" data-image-meta="{&quot;aperture&quot;:&quot;0&quot;,&quot;credit&quot;:&quot;&quot;,&quot;camera&quot;:&quot;&quot;,&quot;caption&quot;:&quot;&quot;,&quot;created_timestamp&quot;:&quot;0&quot;,&quot;copyright&quot;:&quot;&quot;,&quot;focal_length&quot;:&quot;0&quot;,&quot;iso&quot;:&quot;0&quot;,&quot;shutter_speed&quot;:&quot;0&quot;,&quot;title&quot;:&quot;&quot;}" data-image-title="Hitman HD Trilogy (3)" data-image-description="" data-medium-file="https://xombitgames.com/files/2013/01/Hitman-HD-Trilogy-3-400x250.jpg" data-large-file="https://xombitgames.com/files/2013/01/Hitman-HD-Trilogy-3-700x437.jpg" />
        </dt></dl><dl class='gallery-item'>
        <dt class='gallery-icon landscape'>
            <img width="700" height="525" src="https://xombitgames.com/files/2013/01/Hitman-HD-Trilogy-1-700x525.jpg" class="attachment-large size-large" alt="Gameplay 1" srcset="https://xombitgames.com/files/2013/01/Hitman-HD-Trilogy-1-700x525.jpg 700w, https://xombitgames.com/files/2013/01/Hitman-HD-Trilogy-1-400x300.jpg 400w, https://xombitgames.com/files/2013/01/Hitman-HD-Trilogy-1-640x480.jpg 640w, https://xombitgames.com/files/2013/01/Hitman-HD-Trilogy-1-220x165.jpg 220w, https://xombitgames.com/files/2013/01/Hitman-HD-Trilogy-1.jpg 1600w" sizes="(max-width: 700px) 100vw, 700px" data-attachment-id="26657" data-orig-file="https://xombitgames.com/files/2013/01/Hitman-HD-Trilogy-1.jpg" data-orig-size="1600,1200" data-comments-opened="1" data-image-meta="{&quot;aperture&quot;:&quot;0&quot;,&quot;credit&quot;:&quot;&quot;,&quot;camera&quot;:&quot;&quot;,&quot;caption&quot;:&quot;&quot;,&quot;created_timestamp&quot;:&quot;0&quot;,&quot;copyright&quot;:&quot;&quot;,&quot;focal_length&quot;:&quot;0&quot;,&quot;iso&quot;:&quot;0&quot;,&quot;shutter_speed&quot;:&quot;0&quot;,&quot;title&quot;:&quot;&quot;}" data-image-title="Hitman HD Trilogy (1)" data-image-description="" data-medium-file="https://xombitgames.com/files/2013/01/Hitman-HD-Trilogy-1-400x300.jpg" data-large-file="https://xombitgames.com/files/2013/01/Hitman-HD-Trilogy-1-700x525.jpg" />
        </dt></dl><dl class='gallery-item'>
        <dt class='gallery-icon landscape'>
            <img width="700" height="369" src="https://xombitgames.com/files/2013/01/Proteus-700x369.jpg" class="attachment-large size-large" alt="Imagen de portada" srcset="https://xombitgames.com/files/2013/01/Proteus-700x369.jpg 700w, https://xombitgames.com/files/2013/01/Proteus-400x211.jpg 400w, https://xombitgames.com/files/2013/01/Proteus-220x116.jpg 220w, https://xombitgames.com/files/2013/01/Proteus.jpg 1024w" sizes="(max-width: 700px) 100vw, 700px" data-attachment-id="26656" data-orig-file="https://xombitgames.com/files/2013/01/Proteus.jpg" data-orig-size="1024,541" data-comments-opened="1" data-image-meta="{&quot;aperture&quot;:&quot;0&quot;,&quot;credit&quot;:&quot;&quot;,&quot;camera&quot;:&quot;&quot;,&quot;caption&quot;:&quot;&quot;,&quot;created_timestamp&quot;:&quot;0&quot;,&quot;copyright&quot;:&quot;&quot;,&quot;focal_length&quot;:&quot;0&quot;,&quot;iso&quot;:&quot;0&quot;,&quot;shutter_speed&quot;:&quot;0&quot;,&quot;title&quot;:&quot;&quot;}" data-image-title="Proteus" data-image-description="" data-medium-file="https://xombitgames.com/files/2013/01/Proteus-400x211.jpg" data-large-file="https://xombitgames.com/files/2013/01/Proteus-700x369.jpg" />
        </dt></dl><br style="clear: both" /><dl class='gallery-item'>
        <dt class='gallery-icon landscape'>
            <img width="700" height="327" src="https://xombitgames.com/files/2013/01/Proteus-4-700x327.jpg" class="attachment-large size-large" alt="Gameplay 4" srcset="https://xombitgames.com/files/2013/01/Proteus-4-700x327.jpg 700w, https://xombitgames.com/files/2013/01/Proteus-4-400x187.jpg 400w, https://xombitgames.com/files/2013/01/Proteus-4-220x102.jpg 220w, https://xombitgames.com/files/2013/01/Proteus-4.jpg 1022w" sizes="(max-width: 700px) 100vw, 700px" data-attachment-id="26655" data-orig-file="https://xombitgames.com/files/2013/01/Proteus-4.jpg" data-orig-size="1022,478" data-comments-opened="1" data-image-meta="{&quot;aperture&quot;:&quot;0&quot;,&quot;credit&quot;:&quot;&quot;,&quot;camera&quot;:&quot;&quot;,&quot;caption&quot;:&quot;&quot;,&quot;created_timestamp&quot;:&quot;0&quot;,&quot;copyright&quot;:&quot;&quot;,&quot;focal_length&quot;:&quot;0&quot;,&quot;iso&quot;:&quot;0&quot;,&quot;shutter_speed&quot;:&quot;0&quot;,&quot;title&quot;:&quot;&quot;}" data-image-title="Proteus (4)" data-image-description="" data-medium-file="https://xombitgames.com/files/2013/01/Proteus-4-400x187.jpg" data-large-file="https://xombitgames.com/files/2013/01/Proteus-4-700x327.jpg" />
        </dt></dl><dl class='gallery-item'>
        <dt class='gallery-icon landscape'>
            <img width="700" height="393" src="https://xombitgames.com/files/2013/01/Proteus-3-700x393.jpg" class="attachment-large size-large" alt="Gameplay 3" srcset="https://xombitgames.com/files/2013/01/Proteus-3-700x393.jpg 700w, https://xombitgames.com/files/2013/01/Proteus-3-400x225.jpg 400w, https://xombitgames.com/files/2013/01/Proteus-3-220x123.jpg 220w" sizes="(max-width: 700px) 100vw, 700px" data-attachment-id="26654" data-orig-file="https://xombitgames.com/files/2013/01/Proteus-3.jpg" data-orig-size="1920,1080" data-comments-opened="1" data-image-meta="{&quot;aperture&quot;:&quot;0&quot;,&quot;credit&quot;:&quot;&quot;,&quot;camera&quot;:&quot;&quot;,&quot;caption&quot;:&quot;&quot;,&quot;created_timestamp&quot;:&quot;0&quot;,&quot;copyright&quot;:&quot;&quot;,&quot;focal_length&quot;:&quot;0&quot;,&quot;iso&quot;:&quot;0&quot;,&quot;shutter_speed&quot;:&quot;0&quot;,&quot;title&quot;:&quot;&quot;}" data-image-title="Proteus (3)" data-image-description="" data-medium-file="https://xombitgames.com/files/2013/01/Proteus-3-400x225.jpg" data-large-file="https://xombitgames.com/files/2013/01/Proteus-3-700x393.jpg" />
        </dt></dl><dl class='gallery-item'>
        <dt class='gallery-icon landscape'>
            <img width="700" height="393" src="https://xombitgames.com/files/2013/01/Proteus-1-700x393.jpg" class="attachment-large size-large" alt="Gameplay 1" srcset="https://xombitgames.com/files/2013/01/Proteus-1-700x393.jpg 700w, https://xombitgames.com/files/2013/01/Proteus-1-400x225.jpg 400w, https://xombitgames.com/files/2013/01/Proteus-1-220x123.jpg 220w, https://xombitgames.com/files/2013/01/Proteus-1.jpg 960w" sizes="(max-width: 700px) 100vw, 700px" data-attachment-id="26652" data-orig-file="https://xombitgames.com/files/2013/01/Proteus-1.jpg" data-orig-size="960,540" data-comments-opened="1" data-image-meta="{&quot;aperture&quot;:&quot;0&quot;,&quot;credit&quot;:&quot;&quot;,&quot;camera&quot;:&quot;&quot;,&quot;caption&quot;:&quot;&quot;,&quot;created_timestamp&quot;:&quot;0&quot;,&quot;copyright&quot;:&quot;&quot;,&quot;focal_length&quot;:&quot;0&quot;,&quot;iso&quot;:&quot;0&quot;,&quot;shutter_speed&quot;:&quot;0&quot;,&quot;title&quot;:&quot;&quot;}" data-image-title="Proteus (1)" data-image-description="" data-medium-file="https://xombitgames.com/files/2013/01/Proteus-1-400x225.jpg" data-large-file="https://xombitgames.com/files/2013/01/Proteus-1-700x393.jpg" />
        </dt></dl><dl class='gallery-item'>
        <dt class='gallery-icon landscape'>
            <img width="700" height="393" src="https://xombitgames.com/files/2013/01/Proteus-2-700x393.jpg" class="attachment-large size-large" alt="Gameplay 2" srcset="https://xombitgames.com/files/2013/01/Proteus-2-700x393.jpg 700w, https://xombitgames.com/files/2013/01/Proteus-2-400x225.jpg 400w, https://xombitgames.com/files/2013/01/Proteus-2-220x123.jpg 220w, https://xombitgames.com/files/2013/01/Proteus-2.jpg 1280w" sizes="(max-width: 700px) 100vw, 700px" data-attachment-id="26653" data-orig-file="https://xombitgames.com/files/2013/01/Proteus-2.jpg" data-orig-size="1280,720" data-comments-opened="1" data-image-meta="{&quot;aperture&quot;:&quot;0&quot;,&quot;credit&quot;:&quot;&quot;,&quot;camera&quot;:&quot;&quot;,&quot;caption&quot;:&quot;&quot;,&quot;created_timestamp&quot;:&quot;0&quot;,&quot;copyright&quot;:&quot;&quot;,&quot;focal_length&quot;:&quot;0&quot;,&quot;iso&quot;:&quot;0&quot;,&quot;shutter_speed&quot;:&quot;0&quot;,&quot;title&quot;:&quot;&quot;}" data-image-title="Proteus (2)" data-image-description="" data-medium-file="https://xombitgames.com/files/2013/01/Proteus-2-400x225.jpg" data-large-file="https://xombitgames.com/files/2013/01/Proteus-2-700x393.jpg" />
        </dt></dl><dl class='gallery-item'>
        <dt class='gallery-icon landscape'>
            <img width="700" height="393" src="https://xombitgames.com/files/2013/01/Ratchet-Clank-QForce-700x393.jpg" class="attachment-large size-large" alt="Portada del juego" srcset="https://xombitgames.com/files/2013/01/Ratchet-Clank-QForce-700x393.jpg 700w, https://xombitgames.com/files/2013/01/Ratchet-Clank-QForce-400x225.jpg 400w, https://xombitgames.com/files/2013/01/Ratchet-Clank-QForce-220x123.jpg 220w, https://xombitgames.com/files/2013/01/Ratchet-Clank-QForce.jpg 1278w" sizes="(max-width: 700px) 100vw, 700px" data-attachment-id="26651" data-orig-file="https://xombitgames.com/files/2013/01/Ratchet-Clank-QForce.jpg" data-orig-size="1278,719" data-comments-opened="1" data-image-meta="{&quot;aperture&quot;:&quot;0&quot;,&quot;credit&quot;:&quot;&quot;,&quot;camera&quot;:&quot;&quot;,&quot;caption&quot;:&quot;&quot;,&quot;created_timestamp&quot;:&quot;0&quot;,&quot;copyright&quot;:&quot;&quot;,&quot;focal_length&quot;:&quot;0&quot;,&quot;iso&quot;:&quot;0&quot;,&quot;shutter_speed&quot;:&quot;0&quot;,&quot;title&quot;:&quot;&quot;}" data-image-title="Ratchet &#038; Clank QForce" data-image-description="" data-medium-file="https://xombitgames.com/files/2013/01/Ratchet-Clank-QForce-400x225.jpg" data-large-file="https://xombitgames.com/files/2013/01/Ratchet-Clank-QForce-700x393.jpg" />
        </dt></dl><dl class='gallery-item'>
        <dt class='gallery-icon landscape'>
            <img width="700" height="393" src="https://xombitgames.com/files/2013/01/Ratchet-Clank-QForce-4-700x393.jpg" class="attachment-large size-large" alt="Gameplay 4" srcset="https://xombitgames.com/files/2013/01/Ratchet-Clank-QForce-4-700x393.jpg 700w, https://xombitgames.com/files/2013/01/Ratchet-Clank-QForce-4-400x225.jpg 400w, https://xombitgames.com/files/2013/01/Ratchet-Clank-QForce-4-220x123.jpg 220w, https://xombitgames.com/files/2013/01/Ratchet-Clank-QForce-4.jpg 1280w" sizes="(max-width: 700px) 100vw, 700px" data-attachment-id="26650" data-orig-file="https://xombitgames.com/files/2013/01/Ratchet-Clank-QForce-4.jpg" data-orig-size="1280,720" data-comments-opened="1" data-image-meta="{&quot;aperture&quot;:&quot;0&quot;,&quot;credit&quot;:&quot;&quot;,&quot;camera&quot;:&quot;&quot;,&quot;caption&quot;:&quot;&quot;,&quot;created_timestamp&quot;:&quot;0&quot;,&quot;copyright&quot;:&quot;&quot;,&quot;focal_length&quot;:&quot;0&quot;,&quot;iso&quot;:&quot;0&quot;,&quot;shutter_speed&quot;:&quot;0&quot;,&quot;title&quot;:&quot;&quot;}" data-image-title="Ratchet &#038; Clank QForce (4)" data-image-description="" data-medium-file="https://xombitgames.com/files/2013/01/Ratchet-Clank-QForce-4-400x225.jpg" data-large-file="https://xombitgames.com/files/2013/01/Ratchet-Clank-QForce-4-700x393.jpg" />
        </dt></dl><br style="clear: both" /><dl class='gallery-item'>
        <dt class='gallery-icon landscape'>
            <img width="700" height="393" src="https://xombitgames.com/files/2013/01/Ratchet-Clank-QForce-3-700x393.jpg" class="attachment-large size-large" alt="Gameplay 3" srcset="https://xombitgames.com/files/2013/01/Ratchet-Clank-QForce-3-700x393.jpg 700w, https://xombitgames.com/files/2013/01/Ratchet-Clank-QForce-3-400x225.jpg 400w, https://xombitgames.com/files/2013/01/Ratchet-Clank-QForce-3-220x123.jpg 220w, https://xombitgames.com/files/2013/01/Ratchet-Clank-QForce-3.jpg 1024w" sizes="(max-width: 700px) 100vw, 700px" data-attachment-id="26649" data-orig-file="https://xombitgames.com/files/2013/01/Ratchet-Clank-QForce-3.jpg" data-orig-size="1024,576" data-comments-opened="1" data-image-meta="{&quot;aperture&quot;:&quot;0&quot;,&quot;credit&quot;:&quot;&quot;,&quot;camera&quot;:&quot;&quot;,&quot;caption&quot;:&quot;&quot;,&quot;created_timestamp&quot;:&quot;0&quot;,&quot;copyright&quot;:&quot;&quot;,&quot;focal_length&quot;:&quot;0&quot;,&quot;iso&quot;:&quot;0&quot;,&quot;shutter_speed&quot;:&quot;0&quot;,&quot;title&quot;:&quot;&quot;}" data-image-title="Ratchet &#038; Clank QForce (3)" data-image-description="" data-medium-file="https://xombitgames.com/files/2013/01/Ratchet-Clank-QForce-3-400x225.jpg" data-large-file="https://xombitgames.com/files/2013/01/Ratchet-Clank-QForce-3-700x393.jpg" />
        </dt></dl><dl class='gallery-item'>
        <dt class='gallery-icon landscape'>
            <img width="700" height="393" src="https://xombitgames.com/files/2013/01/Ratchet-Clank-QForce-2-700x393.jpg" class="attachment-large size-large" alt="Gameplay 2" srcset="https://xombitgames.com/files/2013/01/Ratchet-Clank-QForce-2-700x393.jpg 700w, https://xombitgames.com/files/2013/01/Ratchet-Clank-QForce-2-400x225.jpg 400w, https://xombitgames.com/files/2013/01/Ratchet-Clank-QForce-2-220x123.jpg 220w, https://xombitgames.com/files/2013/01/Ratchet-Clank-QForce-2.jpg 990w" sizes="(max-width: 700px) 100vw, 700px" data-attachment-id="26648" data-orig-file="https://xombitgames.com/files/2013/01/Ratchet-Clank-QForce-2.jpg" data-orig-size="990,557" data-comments-opened="1" data-image-meta="{&quot;aperture&quot;:&quot;0&quot;,&quot;credit&quot;:&quot;&quot;,&quot;camera&quot;:&quot;&quot;,&quot;caption&quot;:&quot;&quot;,&quot;created_timestamp&quot;:&quot;0&quot;,&quot;copyright&quot;:&quot;&quot;,&quot;focal_length&quot;:&quot;0&quot;,&quot;iso&quot;:&quot;0&quot;,&quot;shutter_speed&quot;:&quot;0&quot;,&quot;title&quot;:&quot;&quot;}" data-image-title="Ratchet &#038; Clank QForce (2)" data-image-description="" data-medium-file="https://xombitgames.com/files/2013/01/Ratchet-Clank-QForce-2-400x225.jpg" data-large-file="https://xombitgames.com/files/2013/01/Ratchet-Clank-QForce-2-700x393.jpg" />
        </dt></dl><dl class='gallery-item'>
        <dt class='gallery-icon landscape'>
            <img width="700" height="393" src="https://xombitgames.com/files/2013/01/Ratchet-Clank-QForce-1-700x393.jpg" class="attachment-large size-large" alt="Gameplay 1" srcset="https://xombitgames.com/files/2013/01/Ratchet-Clank-QForce-1-700x393.jpg 700w, https://xombitgames.com/files/2013/01/Ratchet-Clank-QForce-1-400x225.jpg 400w, https://xombitgames.com/files/2013/01/Ratchet-Clank-QForce-1-220x123.jpg 220w" sizes="(max-width: 700px) 100vw, 700px" data-attachment-id="26647" data-orig-file="https://xombitgames.com/files/2013/01/Ratchet-Clank-QForce-1.jpg" data-orig-size="1920,1080" data-comments-opened="1" data-image-meta="{&quot;aperture&quot;:&quot;0&quot;,&quot;credit&quot;:&quot;&quot;,&quot;camera&quot;:&quot;&quot;,&quot;caption&quot;:&quot;&quot;,&quot;created_timestamp&quot;:&quot;0&quot;,&quot;copyright&quot;:&quot;&quot;,&quot;focal_length&quot;:&quot;0&quot;,&quot;iso&quot;:&quot;0&quot;,&quot;shutter_speed&quot;:&quot;0&quot;,&quot;title&quot;:&quot;&quot;}" data-image-title="Ratchet &#038; Clank QForce (1)" data-image-description="" data-medium-file="https://xombitgames.com/files/2013/01/Ratchet-Clank-QForce-1-400x225.jpg" data-large-file="https://xombitgames.com/files/2013/01/Ratchet-Clank-QForce-1-700x393.jpg" />
        </dt></dl><dl class='gallery-item'>
        <dt class='gallery-icon landscape'>
            <img width="700" height="269" src="https://xombitgames.com/files/2013/01/Skulls-of-the-Shogun1-700x269.jpg" class="attachment-large size-large" alt="Portada del juego" srcset="https://xombitgames.com/files/2013/01/Skulls-of-the-Shogun1-700x269.jpg 700w, https://xombitgames.com/files/2013/01/Skulls-of-the-Shogun1-400x154.jpg 400w, https://xombitgames.com/files/2013/01/Skulls-of-the-Shogun1-220x84.jpg 220w, https://xombitgames.com/files/2013/01/Skulls-of-the-Shogun1.jpg 1279w" sizes="(max-width: 700px) 100vw, 700px" data-attachment-id="26646" data-orig-file="https://xombitgames.com/files/2013/01/Skulls-of-the-Shogun1.jpg" data-orig-size="1279,493" data-comments-opened="1" data-image-meta="{&quot;aperture&quot;:&quot;0&quot;,&quot;credit&quot;:&quot;&quot;,&quot;camera&quot;:&quot;&quot;,&quot;caption&quot;:&quot;&quot;,&quot;created_timestamp&quot;:&quot;0&quot;,&quot;copyright&quot;:&quot;&quot;,&quot;focal_length&quot;:&quot;0&quot;,&quot;iso&quot;:&quot;0&quot;,&quot;shutter_speed&quot;:&quot;0&quot;,&quot;title&quot;:&quot;&quot;}" data-image-title="Skulls of the Shogun" data-image-description="" data-medium-file="https://xombitgames.com/files/2013/01/Skulls-of-the-Shogun1-400x154.jpg" data-large-file="https://xombitgames.com/files/2013/01/Skulls-of-the-Shogun1-700x269.jpg" />
        </dt></dl><dl class='gallery-item'>
        <dt class='gallery-icon landscape'>
            <img width="700" height="393" src="https://xombitgames.com/files/2013/01/Skulls-of-the-Shogun-4-700x393.jpg" class="attachment-large size-large" alt="Gameplay 4" srcset="https://xombitgames.com/files/2013/01/Skulls-of-the-Shogun-4-700x393.jpg 700w, https://xombitgames.com/files/2013/01/Skulls-of-the-Shogun-4-400x224.jpg 400w, https://xombitgames.com/files/2013/01/Skulls-of-the-Shogun-4-220x123.jpg 220w, https://xombitgames.com/files/2013/01/Skulls-of-the-Shogun-4.jpg 1366w" sizes="(max-width: 700px) 100vw, 700px" data-attachment-id="26645" data-orig-file="https://xombitgames.com/files/2013/01/Skulls-of-the-Shogun-4.jpg" data-orig-size="1366,768" data-comments-opened="1" data-image-meta="{&quot;aperture&quot;:&quot;0&quot;,&quot;credit&quot;:&quot;&quot;,&quot;camera&quot;:&quot;&quot;,&quot;caption&quot;:&quot;&quot;,&quot;created_timestamp&quot;:&quot;0&quot;,&quot;copyright&quot;:&quot;&quot;,&quot;focal_length&quot;:&quot;0&quot;,&quot;iso&quot;:&quot;0&quot;,&quot;shutter_speed&quot;:&quot;0&quot;,&quot;title&quot;:&quot;&quot;}" data-image-title="Skulls of the Shogun (4)" data-image-description="" data-medium-file="https://xombitgames.com/files/2013/01/Skulls-of-the-Shogun-4-400x224.jpg" data-large-file="https://xombitgames.com/files/2013/01/Skulls-of-the-Shogun-4-700x393.jpg" />
        </dt></dl><dl class='gallery-item'>
        <dt class='gallery-icon landscape'>
            <img width="700" height="393" src="https://xombitgames.com/files/2013/01/Skulls-of-the-Shogun-3-700x393.jpg" class="attachment-large size-large" alt="Gameplay 3" srcset="https://xombitgames.com/files/2013/01/Skulls-of-the-Shogun-3-700x393.jpg 700w, https://xombitgames.com/files/2013/01/Skulls-of-the-Shogun-3-400x224.jpg 400w, https://xombitgames.com/files/2013/01/Skulls-of-the-Shogun-3-220x123.jpg 220w, https://xombitgames.com/files/2013/01/Skulls-of-the-Shogun-3.jpg 1000w" sizes="(max-width: 700px) 100vw, 700px" data-attachment-id="26644" data-orig-file="https://xombitgames.com/files/2013/01/Skulls-of-the-Shogun-3.jpg" data-orig-size="1000,562" data-comments-opened="1" data-image-meta="{&quot;aperture&quot;:&quot;0&quot;,&quot;credit&quot;:&quot;&quot;,&quot;camera&quot;:&quot;&quot;,&quot;caption&quot;:&quot;&quot;,&quot;created_timestamp&quot;:&quot;0&quot;,&quot;copyright&quot;:&quot;&quot;,&quot;focal_length&quot;:&quot;0&quot;,&quot;iso&quot;:&quot;0&quot;,&quot;shutter_speed&quot;:&quot;0&quot;,&quot;title&quot;:&quot;&quot;}" data-image-title="Skulls of the Shogun (3)" data-image-description="" data-medium-file="https://xombitgames.com/files/2013/01/Skulls-of-the-Shogun-3-400x224.jpg" data-large-file="https://xombitgames.com/files/2013/01/Skulls-of-the-Shogun-3-700x393.jpg" />
        </dt></dl><br style="clear: both" /><dl class='gallery-item'>
        <dt class='gallery-icon landscape'>
            <img width="700" height="393" src="https://xombitgames.com/files/2013/01/Skulls-of-the-Shogun-2-700x393.jpg" class="attachment-large size-large" alt="Gameplay 2" srcset="https://xombitgames.com/files/2013/01/Skulls-of-the-Shogun-2-700x393.jpg 700w, https://xombitgames.com/files/2013/01/Skulls-of-the-Shogun-2-400x225.jpg 400w, https://xombitgames.com/files/2013/01/Skulls-of-the-Shogun-2-220x123.jpg 220w, https://xombitgames.com/files/2013/01/Skulls-of-the-Shogun-2.jpg 1280w" sizes="(max-width: 700px) 100vw, 700px" data-attachment-id="26643" data-orig-file="https://xombitgames.com/files/2013/01/Skulls-of-the-Shogun-2.jpg" data-orig-size="1280,720" data-comments-opened="1" data-image-meta="{&quot;aperture&quot;:&quot;0&quot;,&quot;credit&quot;:&quot;&quot;,&quot;camera&quot;:&quot;&quot;,&quot;caption&quot;:&quot;&quot;,&quot;created_timestamp&quot;:&quot;0&quot;,&quot;copyright&quot;:&quot;&quot;,&quot;focal_length&quot;:&quot;0&quot;,&quot;iso&quot;:&quot;0&quot;,&quot;shutter_speed&quot;:&quot;0&quot;,&quot;title&quot;:&quot;&quot;}" data-image-title="Skulls of the Shogun (2)" data-image-description="" data-medium-file="https://xombitgames.com/files/2013/01/Skulls-of-the-Shogun-2-400x225.jpg" data-large-file="https://xombitgames.com/files/2013/01/Skulls-of-the-Shogun-2-700x393.jpg" />
        </dt></dl><dl class='gallery-item'>
        <dt class='gallery-icon landscape'>
            <img width="700" height="376" src="https://xombitgames.com/files/2013/01/Skulls-of-the-Shogun-1-700x376.jpg" class="attachment-large size-large" alt="Gameplay 1" srcset="https://xombitgames.com/files/2013/01/Skulls-of-the-Shogun-1-700x376.jpg 700w, https://xombitgames.com/files/2013/01/Skulls-of-the-Shogun-1-400x215.jpg 400w, https://xombitgames.com/files/2013/01/Skulls-of-the-Shogun-1-220x118.jpg 220w" sizes="(max-width: 700px) 100vw, 700px" data-attachment-id="26642" data-orig-file="https://xombitgames.com/files/2013/01/Skulls-of-the-Shogun-1.jpg" data-orig-size="1920,1032" data-comments-opened="1" data-image-meta="{&quot;aperture&quot;:&quot;0&quot;,&quot;credit&quot;:&quot;&quot;,&quot;camera&quot;:&quot;&quot;,&quot;caption&quot;:&quot;&quot;,&quot;created_timestamp&quot;:&quot;0&quot;,&quot;copyright&quot;:&quot;&quot;,&quot;focal_length&quot;:&quot;0&quot;,&quot;iso&quot;:&quot;0&quot;,&quot;shutter_speed&quot;:&quot;0&quot;,&quot;title&quot;:&quot;&quot;}" data-image-title="Skulls of the Shogun (1)" data-image-description="" data-medium-file="https://xombitgames.com/files/2013/01/Skulls-of-the-Shogun-1-400x215.jpg" data-large-file="https://xombitgames.com/files/2013/01/Skulls-of-the-Shogun-1-700x376.jpg" />
        </dt></dl>
        <br style='clear: both' />
    </div>