Esta próxima semana tenemos el placer de presentaros cinco títulos con grandes expectativas, cada uno en su campo de acción. Un shooter esperadísimo por todos o casi todos, la continuación de una gran saga, un gran juego que esperemos hagan saltar chispas a la nueva portátil de Sony, combate por turnos que por fin vemos en Europa y un título de lucha que nos enamora cada vez que tenemos oportunidad de 'catarlo'.
Ragnarok Odyssey (PS Vita)
El primer juego de esta lista nos trae la historia de dos razas enfrentadas que deberán luchar hasta la supremacía de una de ellas. En un mundo en el que los dioses han dejado de existir y ya no median entre los humanos y los gigantes, comienza una guerra entre ambos por el poder de las tierras. Un juego del género RPG basado en las historias de la mitología nórdica desarrollado por Game Arts y que podremos disfrutar en exclusiva en PS Vita.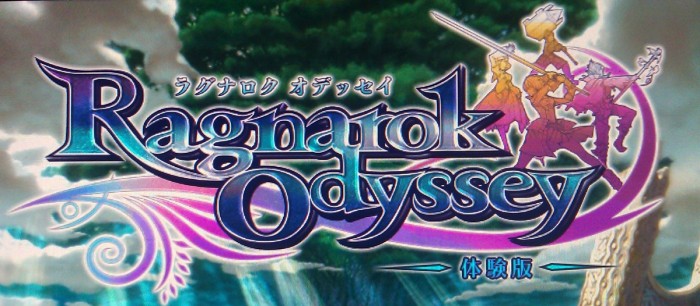 Va tomando forma, muy poco a poco, el catálogo de Vita en esta actualidad plagada de grandes lanzamientos en consolas de sobremesa. Este juego de rol ambientado en un mundo de fantasía, podremos encontrarlo a partir del día 20, únicamente en formato descarga desde PlayStation Network, por un precio cercano a 30 euros. Un buena oportunidad para relanzar el género en la portátil de Sony.
Crysis 3 (PC, PS3, Xbox 360)
Por fin ha llegado el día en el que las fuerzas se unan contra la invasión y devastación alienígena en la Tierra. Nueva York está destrozada, aniquilada, y sólo un grupo de soldados de élite tiene los pantalones de desplazarse hasta allí para acabar con la amenaza alien. Este será la tercera entrega de la saga Crysis que, en palabras del presidente de CryTek, será el mejor shooter de toda esta generación y parte de la próxima.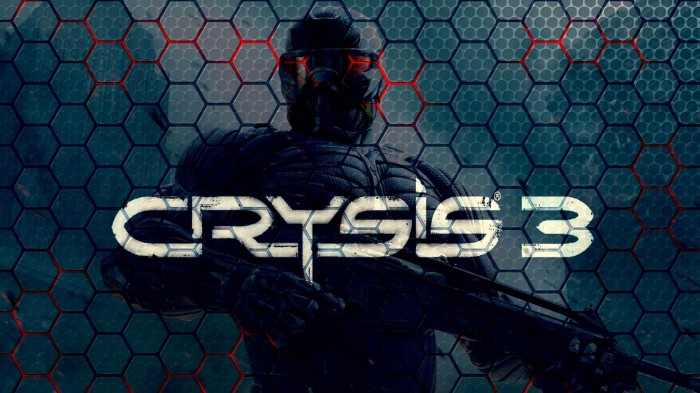 A partir del día 21 de este mes podremos hacernos con él en las tres plataformas por precios que varían entre los 47 euros de la versión para PC y los 66 euros en consolas. Veremos si el potencial de ambas consolas se exprime al máximo en esta ocasión, ya que dijeron, durante el lanzamiento de Crysis 2, que dejarían lo mejor para la tercera parte de la serie. Acompaña a Prophet con su nanotraje a la jungla urbana mejor diseñada y ambientada en 2047.
Metal Gear Rising: Revengeance (PC, PS3, Xbox 360)
Lo anunciábamos hace semanas, y ahora ha llegado el momento de disfrutar un nuevo Metal Gear. De la mano de Platinum Games, los de Bayonetta, tenemos como protagonista a uno de los más famosos del mundo Metal Gear Solid. No es otro sino el principal de la segunda entrega, Raiden. Además este será el primero de la franquicia en ser multiplataforma ya que los anteriores pasaron una larga época entre PSX, PS2, PSP y PS3.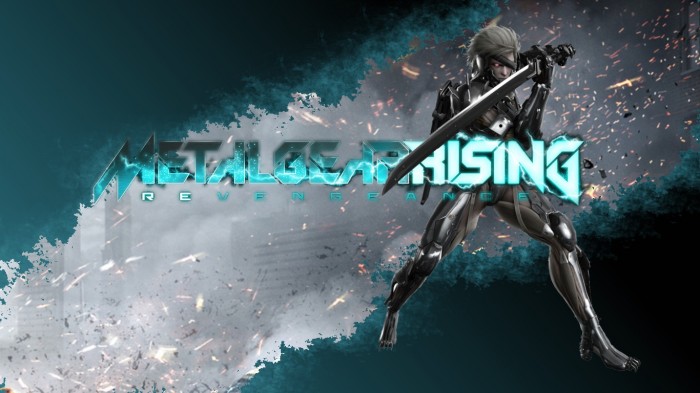 El juego comienza cuatro años después de los acontecimientos de Guns of the Patriots, y Raiden, un cyborg que trabaja para una gran corporativa, tiene como misión destapar la corrupción que hay dentro de los, a priori, aliados. A partir del 21 de febrero, veremos cómo entre Crysis 3 y éste se llevan el gato al agua en las ventas. Su precio rondará los 47 euros en PC y los 66 en consolas. Podría ser el último Metal Gear de esta generación, ¿te lo perderás?
Shin Megami Tensei: Devil Survivor Overclocked (3DS)
Este juego tuvo su oportunidad allá por 2009 en Nintendo DS pero sólo pudo llegar a Japón y Norteamérica. Esta vez, y como ocurrió en DS sólo llegó a esos dos territorios a 3DS en 2011, pero ahora nos han dado la oportunidad a los europeos de catar esta maravilla del rol táctico. El próximo día 22 tendremos esta remasterización que contará con varios añadidos como la mejora sustancial de sus gráficos en alta resolución, algunas nuevas misiones, enemigos y habilidades.
En un juego de combate por turnos, deberemos aniquilar a todos nuestros enemigos utilizando para ello las habilidades que nos aporta el título, para así salvar las vidas de inocentes y poder llevarlos a un lugar seguro. El juego comienza en la Tokyo actual con el protagonista de 17 años que debe ayudar a sus dos amigos, un hacker y un luchador, a salvar sus culos de las fuerzas enemigas. Para ser un juego de Nintendo 3DS me parece algo caro pagar los 42 euros que costará.
Persona 4: The Ultimate in Mayonaka Arena (Xbox 360, PS3)
Esta versión Arena se sitúa tras lo acontecido en Persona 4. Por alguna razón Kuma comienza a promocionar un programa de televisión llamado P-1 Grand Prix y envía vídeos de los protagonistas que no saben que eso está siendo filtrado. Por ello se inscriben al torneo que promocionan para saber más sobre él. Este es un juego de lucha en dos dimensiones con unos gráficos bastante cuidados.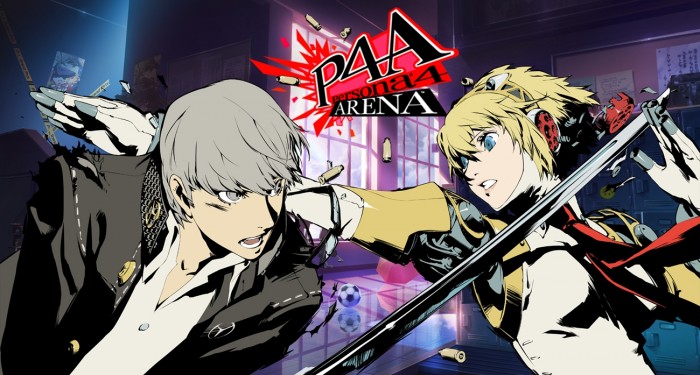 Está basado en la saga de RPG de Atlus Shin Megami Tensei, en nuestro caso Persona 4. Su desarrollo ha sido llevado por ARC System Works y llegará a las tiendas el 22 de febrero por un precio cercano a 47 euros en ambas versiones. Por si no conocíais a los desarrolladores, son los mismos de sagas como Guilty Gear o BlazBlue. La lucha con sabor japonés llega a consolas para triunfar entre los ya consagrados Street Fighter, Tekken y Soul Calibur.
Galería de imágenes
    <style type='text/css'>
        #gallery-2 {
            margin: auto;
        }
        #gallery-2 .gallery-item {
            float: left;
            margin-top: 10px;
            text-align: center;
            width: 16%;
        }
        #gallery-2 img {
            border: 2px solid #cfcfcf;
        }
        #gallery-2 .gallery-caption {
            margin-left: 0;
        }
        /* see gallery_shortcode() in wp-includes/media.php */
    </style>
    <div data-carousel-extra='{"blog_id":27,"permalink":"https:\/\/xombitgames.com\/2013\/02\/lanzamientos-destacados-febrero13-semana4","likes_blog_id":40960699}' id='gallery-2' class='gallery galleryid-28035 gallery-columns-6 gallery-size-large'><dl class='gallery-item'>
        <dt class='gallery-icon landscape'>
            <img width="700" height="393" src="https://xombitgames.com/files/2013/02/Crysis-31-700x393.jpg" class="attachment-large size-large" alt="Wallpaper del juego" srcset="https://xombitgames.com/files/2013/02/Crysis-31-700x393.jpg 700w, https://xombitgames.com/files/2013/02/Crysis-31-400x225.jpg 400w, https://xombitgames.com/files/2013/02/Crysis-31-220x123.jpg 220w" sizes="(max-width: 700px) 100vw, 700px" data-attachment-id="28087" data-orig-file="https://xombitgames.com/files/2013/02/Crysis-31.jpg" data-orig-size="1920,1080" data-comments-opened="1" data-image-meta="{&quot;aperture&quot;:&quot;0&quot;,&quot;credit&quot;:&quot;&quot;,&quot;camera&quot;:&quot;&quot;,&quot;caption&quot;:&quot;&quot;,&quot;created_timestamp&quot;:&quot;0&quot;,&quot;copyright&quot;:&quot;&quot;,&quot;focal_length&quot;:&quot;0&quot;,&quot;iso&quot;:&quot;0&quot;,&quot;shutter_speed&quot;:&quot;0&quot;,&quot;title&quot;:&quot;&quot;}" data-image-title="Crysis 3" data-image-description="" data-medium-file="https://xombitgames.com/files/2013/02/Crysis-31-400x225.jpg" data-large-file="https://xombitgames.com/files/2013/02/Crysis-31-700x393.jpg" />
        </dt></dl><dl class='gallery-item'>
        <dt class='gallery-icon landscape'>
            <img width="700" height="437" src="https://xombitgames.com/files/2013/02/Crysis-3-4-700x437.jpg" class="attachment-large size-large" alt="Gameplay 4" srcset="https://xombitgames.com/files/2013/02/Crysis-3-4-700x437.jpg 700w, https://xombitgames.com/files/2013/02/Crysis-3-4-400x250.jpg 400w, https://xombitgames.com/files/2013/02/Crysis-3-4-220x137.jpg 220w, https://xombitgames.com/files/2013/02/Crysis-3-4.jpg 1500w" sizes="(max-width: 700px) 100vw, 700px" data-attachment-id="28086" data-orig-file="https://xombitgames.com/files/2013/02/Crysis-3-4.jpg" data-orig-size="1500,938" data-comments-opened="1" data-image-meta="{&quot;aperture&quot;:&quot;0&quot;,&quot;credit&quot;:&quot;&quot;,&quot;camera&quot;:&quot;&quot;,&quot;caption&quot;:&quot;&quot;,&quot;created_timestamp&quot;:&quot;0&quot;,&quot;copyright&quot;:&quot;&quot;,&quot;focal_length&quot;:&quot;0&quot;,&quot;iso&quot;:&quot;0&quot;,&quot;shutter_speed&quot;:&quot;0&quot;,&quot;title&quot;:&quot;&quot;}" data-image-title="Crysis 3 (4)" data-image-description="" data-medium-file="https://xombitgames.com/files/2013/02/Crysis-3-4-400x250.jpg" data-large-file="https://xombitgames.com/files/2013/02/Crysis-3-4-700x437.jpg" />
        </dt></dl><dl class='gallery-item'>
        <dt class='gallery-icon landscape'>
            <img width="700" height="393" src="https://xombitgames.com/files/2013/02/Crysis-3-3-700x393.jpg" class="attachment-large size-large" alt="Gameplay 3" srcset="https://xombitgames.com/files/2013/02/Crysis-3-3-700x393.jpg 700w, https://xombitgames.com/files/2013/02/Crysis-3-3-400x225.jpg 400w, https://xombitgames.com/files/2013/02/Crysis-3-3-220x123.jpg 220w, https://xombitgames.com/files/2013/02/Crysis-3-3.jpg 1280w" sizes="(max-width: 700px) 100vw, 700px" data-attachment-id="28085" data-orig-file="https://xombitgames.com/files/2013/02/Crysis-3-3.jpg" data-orig-size="1280,720" data-comments-opened="1" data-image-meta="{&quot;aperture&quot;:&quot;0&quot;,&quot;credit&quot;:&quot;&quot;,&quot;camera&quot;:&quot;&quot;,&quot;caption&quot;:&quot;&quot;,&quot;created_timestamp&quot;:&quot;0&quot;,&quot;copyright&quot;:&quot;&quot;,&quot;focal_length&quot;:&quot;0&quot;,&quot;iso&quot;:&quot;0&quot;,&quot;shutter_speed&quot;:&quot;0&quot;,&quot;title&quot;:&quot;&quot;}" data-image-title="Crysis 3 (3)" data-image-description="" data-medium-file="https://xombitgames.com/files/2013/02/Crysis-3-3-400x225.jpg" data-large-file="https://xombitgames.com/files/2013/02/Crysis-3-3-700x393.jpg" />
        </dt></dl><dl class='gallery-item'>
        <dt class='gallery-icon landscape'>
            <img width="700" height="393" src="https://xombitgames.com/files/2013/02/Crysis-3-2-700x393.jpg" class="attachment-large size-large" alt="Gameplay 2" srcset="https://xombitgames.com/files/2013/02/Crysis-3-2-700x393.jpg 700w, https://xombitgames.com/files/2013/02/Crysis-3-2-400x225.jpg 400w, https://xombitgames.com/files/2013/02/Crysis-3-2-220x123.jpg 220w" sizes="(max-width: 700px) 100vw, 700px" data-attachment-id="28084" data-orig-file="https://xombitgames.com/files/2013/02/Crysis-3-2.jpg" data-orig-size="2560,1440" data-comments-opened="1" data-image-meta="{&quot;aperture&quot;:&quot;0&quot;,&quot;credit&quot;:&quot;&quot;,&quot;camera&quot;:&quot;&quot;,&quot;caption&quot;:&quot;&quot;,&quot;created_timestamp&quot;:&quot;0&quot;,&quot;copyright&quot;:&quot;&quot;,&quot;focal_length&quot;:&quot;0&quot;,&quot;iso&quot;:&quot;0&quot;,&quot;shutter_speed&quot;:&quot;0&quot;,&quot;title&quot;:&quot;&quot;}" data-image-title="Crysis 3 (2)" data-image-description="" data-medium-file="https://xombitgames.com/files/2013/02/Crysis-3-2-400x225.jpg" data-large-file="https://xombitgames.com/files/2013/02/Crysis-3-2-700x393.jpg" />
        </dt></dl><dl class='gallery-item'>
        <dt class='gallery-icon landscape'>
            <img width="700" height="393" src="https://xombitgames.com/files/2013/02/Crysis-3-1-700x393.jpg" class="attachment-large size-large" alt="Gameplay 1" srcset="https://xombitgames.com/files/2013/02/Crysis-3-1-700x393.jpg 700w, https://xombitgames.com/files/2013/02/Crysis-3-1-400x225.jpg 400w, https://xombitgames.com/files/2013/02/Crysis-3-1-220x123.jpg 220w" sizes="(max-width: 700px) 100vw, 700px" data-attachment-id="28083" data-orig-file="https://xombitgames.com/files/2013/02/Crysis-3-1.jpg" data-orig-size="1800,1013" data-comments-opened="1" data-image-meta="{&quot;aperture&quot;:&quot;0&quot;,&quot;credit&quot;:&quot;&quot;,&quot;camera&quot;:&quot;&quot;,&quot;caption&quot;:&quot;&quot;,&quot;created_timestamp&quot;:&quot;0&quot;,&quot;copyright&quot;:&quot;&quot;,&quot;focal_length&quot;:&quot;0&quot;,&quot;iso&quot;:&quot;0&quot;,&quot;shutter_speed&quot;:&quot;0&quot;,&quot;title&quot;:&quot;&quot;}" data-image-title="Crysis 3 (1)" data-image-description="" data-medium-file="https://xombitgames.com/files/2013/02/Crysis-3-1-400x225.jpg" data-large-file="https://xombitgames.com/files/2013/02/Crysis-3-1-700x393.jpg" />
        </dt></dl><dl class='gallery-item'>
        <dt class='gallery-icon landscape'>
            <img width="700" height="393" src="https://xombitgames.com/files/2013/02/Metal-Gear-Rising-Revengeance-700x393.jpg" class="attachment-large size-large" alt="Portada del juego" srcset="https://xombitgames.com/files/2013/02/Metal-Gear-Rising-Revengeance-700x393.jpg 700w, https://xombitgames.com/files/2013/02/Metal-Gear-Rising-Revengeance-400x224.jpg 400w, https://xombitgames.com/files/2013/02/Metal-Gear-Rising-Revengeance-220x123.jpg 220w, https://xombitgames.com/files/2013/02/Metal-Gear-Rising-Revengeance.jpg 1366w" sizes="(max-width: 700px) 100vw, 700px" data-attachment-id="28082" data-orig-file="https://xombitgames.com/files/2013/02/Metal-Gear-Rising-Revengeance.jpg" data-orig-size="1366,768" data-comments-opened="1" data-image-meta="{&quot;aperture&quot;:&quot;0&quot;,&quot;credit&quot;:&quot;&quot;,&quot;camera&quot;:&quot;&quot;,&quot;caption&quot;:&quot;&quot;,&quot;created_timestamp&quot;:&quot;0&quot;,&quot;copyright&quot;:&quot;&quot;,&quot;focal_length&quot;:&quot;0&quot;,&quot;iso&quot;:&quot;0&quot;,&quot;shutter_speed&quot;:&quot;0&quot;,&quot;title&quot;:&quot;&quot;}" data-image-title="Metal Gear Rising Revengeance" data-image-description="" data-medium-file="https://xombitgames.com/files/2013/02/Metal-Gear-Rising-Revengeance-400x224.jpg" data-large-file="https://xombitgames.com/files/2013/02/Metal-Gear-Rising-Revengeance-700x393.jpg" />
        </dt></dl><br style="clear: both" /><dl class='gallery-item'>
        <dt class='gallery-icon landscape'>
            <img width="700" height="393" src="https://xombitgames.com/files/2013/02/Metal-Gear-Rising-Revengeance-4-700x393.jpg" class="attachment-large size-large" alt="Gameplay 4" srcset="https://xombitgames.com/files/2013/02/Metal-Gear-Rising-Revengeance-4-700x393.jpg 700w, https://xombitgames.com/files/2013/02/Metal-Gear-Rising-Revengeance-4-400x225.jpg 400w, https://xombitgames.com/files/2013/02/Metal-Gear-Rising-Revengeance-4-220x123.jpg 220w, https://xombitgames.com/files/2013/02/Metal-Gear-Rising-Revengeance-4.jpg 1280w" sizes="(max-width: 700px) 100vw, 700px" data-attachment-id="28081" data-orig-file="https://xombitgames.com/files/2013/02/Metal-Gear-Rising-Revengeance-4.jpg" data-orig-size="1280,720" data-comments-opened="1" data-image-meta="{&quot;aperture&quot;:&quot;0&quot;,&quot;credit&quot;:&quot;&quot;,&quot;camera&quot;:&quot;&quot;,&quot;caption&quot;:&quot;&quot;,&quot;created_timestamp&quot;:&quot;0&quot;,&quot;copyright&quot;:&quot;&quot;,&quot;focal_length&quot;:&quot;0&quot;,&quot;iso&quot;:&quot;0&quot;,&quot;shutter_speed&quot;:&quot;0&quot;,&quot;title&quot;:&quot;&quot;}" data-image-title="Metal Gear Rising Revengeance (4)" data-image-description="" data-medium-file="https://xombitgames.com/files/2013/02/Metal-Gear-Rising-Revengeance-4-400x225.jpg" data-large-file="https://xombitgames.com/files/2013/02/Metal-Gear-Rising-Revengeance-4-700x393.jpg" />
        </dt></dl><dl class='gallery-item'>
        <dt class='gallery-icon landscape'>
            <img width="700" height="393" src="https://xombitgames.com/files/2013/02/Metal-Gear-Rising-Revengeance-3-700x393.jpg" class="attachment-large size-large" alt="Gameplay 3" srcset="https://xombitgames.com/files/2013/02/Metal-Gear-Rising-Revengeance-3-700x393.jpg 700w, https://xombitgames.com/files/2013/02/Metal-Gear-Rising-Revengeance-3-400x225.jpg 400w, https://xombitgames.com/files/2013/02/Metal-Gear-Rising-Revengeance-3-220x123.jpg 220w, https://xombitgames.com/files/2013/02/Metal-Gear-Rising-Revengeance-3.jpg 1024w" sizes="(max-width: 700px) 100vw, 700px" data-attachment-id="28080" data-orig-file="https://xombitgames.com/files/2013/02/Metal-Gear-Rising-Revengeance-3.jpg" data-orig-size="1024,576" data-comments-opened="1" data-image-meta="{&quot;aperture&quot;:&quot;0&quot;,&quot;credit&quot;:&quot;&quot;,&quot;camera&quot;:&quot;&quot;,&quot;caption&quot;:&quot;&quot;,&quot;created_timestamp&quot;:&quot;0&quot;,&quot;copyright&quot;:&quot;&quot;,&quot;focal_length&quot;:&quot;0&quot;,&quot;iso&quot;:&quot;0&quot;,&quot;shutter_speed&quot;:&quot;0&quot;,&quot;title&quot;:&quot;&quot;}" data-image-title="Metal Gear Rising Revengeance (3)" data-image-description="" data-medium-file="https://xombitgames.com/files/2013/02/Metal-Gear-Rising-Revengeance-3-400x225.jpg" data-large-file="https://xombitgames.com/files/2013/02/Metal-Gear-Rising-Revengeance-3-700x393.jpg" />
        </dt></dl><dl class='gallery-item'>
        <dt class='gallery-icon landscape'>
            <img width="700" height="393" src="https://xombitgames.com/files/2013/02/Metal-Gear-Rising-Revengeance-2-700x393.jpg" class="attachment-large size-large" alt="Gameplay 2" srcset="https://xombitgames.com/files/2013/02/Metal-Gear-Rising-Revengeance-2-700x393.jpg 700w, https://xombitgames.com/files/2013/02/Metal-Gear-Rising-Revengeance-2-400x225.jpg 400w, https://xombitgames.com/files/2013/02/Metal-Gear-Rising-Revengeance-2-220x123.jpg 220w, https://xombitgames.com/files/2013/02/Metal-Gear-Rising-Revengeance-2.jpg 1280w" sizes="(max-width: 700px) 100vw, 700px" data-attachment-id="28079" data-orig-file="https://xombitgames.com/files/2013/02/Metal-Gear-Rising-Revengeance-2.jpg" data-orig-size="1280,720" data-comments-opened="1" data-image-meta="{&quot;aperture&quot;:&quot;0&quot;,&quot;credit&quot;:&quot;&quot;,&quot;camera&quot;:&quot;&quot;,&quot;caption&quot;:&quot;&quot;,&quot;created_timestamp&quot;:&quot;0&quot;,&quot;copyright&quot;:&quot;&quot;,&quot;focal_length&quot;:&quot;0&quot;,&quot;iso&quot;:&quot;0&quot;,&quot;shutter_speed&quot;:&quot;0&quot;,&quot;title&quot;:&quot;&quot;}" data-image-title="Metal Gear Rising Revengeance (2)" data-image-description="" data-medium-file="https://xombitgames.com/files/2013/02/Metal-Gear-Rising-Revengeance-2-400x225.jpg" data-large-file="https://xombitgames.com/files/2013/02/Metal-Gear-Rising-Revengeance-2-700x393.jpg" />
        </dt></dl><dl class='gallery-item'>
        <dt class='gallery-icon landscape'>
            <img width="700" height="393" src="https://xombitgames.com/files/2013/02/Metal-Gear-Rising-Revengeance-1-700x393.jpg" class="attachment-large size-large" alt="Gameplay 1" srcset="https://xombitgames.com/files/2013/02/Metal-Gear-Rising-Revengeance-1-700x393.jpg 700w, https://xombitgames.com/files/2013/02/Metal-Gear-Rising-Revengeance-1-400x225.jpg 400w, https://xombitgames.com/files/2013/02/Metal-Gear-Rising-Revengeance-1-220x123.jpg 220w, https://xombitgames.com/files/2013/02/Metal-Gear-Rising-Revengeance-1.jpg 1280w" sizes="(max-width: 700px) 100vw, 700px" data-attachment-id="28078" data-orig-file="https://xombitgames.com/files/2013/02/Metal-Gear-Rising-Revengeance-1.jpg" data-orig-size="1280,720" data-comments-opened="1" data-image-meta="{&quot;aperture&quot;:&quot;0&quot;,&quot;credit&quot;:&quot;&quot;,&quot;camera&quot;:&quot;&quot;,&quot;caption&quot;:&quot;&quot;,&quot;created_timestamp&quot;:&quot;0&quot;,&quot;copyright&quot;:&quot;&quot;,&quot;focal_length&quot;:&quot;0&quot;,&quot;iso&quot;:&quot;0&quot;,&quot;shutter_speed&quot;:&quot;0&quot;,&quot;title&quot;:&quot;&quot;}" data-image-title="Metal Gear Rising Revengeance (1)" data-image-description="" data-medium-file="https://xombitgames.com/files/2013/02/Metal-Gear-Rising-Revengeance-1-400x225.jpg" data-large-file="https://xombitgames.com/files/2013/02/Metal-Gear-Rising-Revengeance-1-700x393.jpg" />
        </dt></dl><dl class='gallery-item'>
        <dt class='gallery-icon landscape'>
            <img width="700" height="375" src="https://xombitgames.com/files/2013/02/Persona-4-The-Ultimate-Arena-700x375.jpg" class="attachment-large size-large" alt="Portada del juego" srcset="https://xombitgames.com/files/2013/02/Persona-4-The-Ultimate-Arena-700x375.jpg 700w, https://xombitgames.com/files/2013/02/Persona-4-The-Ultimate-Arena-400x214.jpg 400w, https://xombitgames.com/files/2013/02/Persona-4-The-Ultimate-Arena-220x117.jpg 220w, https://xombitgames.com/files/2013/02/Persona-4-The-Ultimate-Arena.jpg 1300w" sizes="(max-width: 700px) 100vw, 700px" data-attachment-id="28077" data-orig-file="https://xombitgames.com/files/2013/02/Persona-4-The-Ultimate-Arena.jpg" data-orig-size="1300,697" data-comments-opened="1" data-image-meta="{&quot;aperture&quot;:&quot;0&quot;,&quot;credit&quot;:&quot;&quot;,&quot;camera&quot;:&quot;&quot;,&quot;caption&quot;:&quot;&quot;,&quot;created_timestamp&quot;:&quot;0&quot;,&quot;copyright&quot;:&quot;&quot;,&quot;focal_length&quot;:&quot;0&quot;,&quot;iso&quot;:&quot;0&quot;,&quot;shutter_speed&quot;:&quot;0&quot;,&quot;title&quot;:&quot;&quot;}" data-image-title="Persona 4 The Ultimate Arena" data-image-description="" data-medium-file="https://xombitgames.com/files/2013/02/Persona-4-The-Ultimate-Arena-400x214.jpg" data-large-file="https://xombitgames.com/files/2013/02/Persona-4-The-Ultimate-Arena-700x375.jpg" />
        </dt></dl><dl class='gallery-item'>
        <dt class='gallery-icon landscape'>
            <img width="700" height="420" src="https://xombitgames.com/files/2013/02/Persona-4-The-Ultimate-Arena-4-700x420.jpg" class="attachment-large size-large" alt="Gameplay 4" srcset="https://xombitgames.com/files/2013/02/Persona-4-The-Ultimate-Arena-4-700x420.jpg 700w, https://xombitgames.com/files/2013/02/Persona-4-The-Ultimate-Arena-4-400x240.jpg 400w, https://xombitgames.com/files/2013/02/Persona-4-The-Ultimate-Arena-4-220x132.jpg 220w, https://xombitgames.com/files/2013/02/Persona-4-The-Ultimate-Arena-4.jpg 1280w" sizes="(max-width: 700px) 100vw, 700px" data-attachment-id="28076" data-orig-file="https://xombitgames.com/files/2013/02/Persona-4-The-Ultimate-Arena-4.jpg" data-orig-size="1280,768" data-comments-opened="1" data-image-meta="{&quot;aperture&quot;:&quot;0&quot;,&quot;credit&quot;:&quot;&quot;,&quot;camera&quot;:&quot;&quot;,&quot;caption&quot;:&quot;&quot;,&quot;created_timestamp&quot;:&quot;0&quot;,&quot;copyright&quot;:&quot;&quot;,&quot;focal_length&quot;:&quot;0&quot;,&quot;iso&quot;:&quot;0&quot;,&quot;shutter_speed&quot;:&quot;0&quot;,&quot;title&quot;:&quot;&quot;}" data-image-title="Persona 4 The Ultimate Arena (4)" data-image-description="" data-medium-file="https://xombitgames.com/files/2013/02/Persona-4-The-Ultimate-Arena-4-400x240.jpg" data-large-file="https://xombitgames.com/files/2013/02/Persona-4-The-Ultimate-Arena-4-700x420.jpg" />
        </dt></dl><br style="clear: both" /><dl class='gallery-item'>
        <dt class='gallery-icon landscape'>
            <img width="700" height="392" src="https://xombitgames.com/files/2013/02/Persona-4-The-Ultimate-Arena-3-700x392.jpg" class="attachment-large size-large" alt="Gameplay 3" srcset="https://xombitgames.com/files/2013/02/Persona-4-The-Ultimate-Arena-3-700x392.jpg 700w, https://xombitgames.com/files/2013/02/Persona-4-The-Ultimate-Arena-3-400x224.jpg 400w, https://xombitgames.com/files/2013/02/Persona-4-The-Ultimate-Arena-3-220x123.jpg 220w, https://xombitgames.com/files/2013/02/Persona-4-The-Ultimate-Arena-3.jpg 1500w" sizes="(max-width: 700px) 100vw, 700px" data-attachment-id="28075" data-orig-file="https://xombitgames.com/files/2013/02/Persona-4-The-Ultimate-Arena-3.jpg" data-orig-size="1500,840" data-comments-opened="1" data-image-meta="{&quot;aperture&quot;:&quot;0&quot;,&quot;credit&quot;:&quot;&quot;,&quot;camera&quot;:&quot;&quot;,&quot;caption&quot;:&quot;&quot;,&quot;created_timestamp&quot;:&quot;0&quot;,&quot;copyright&quot;:&quot;&quot;,&quot;focal_length&quot;:&quot;0&quot;,&quot;iso&quot;:&quot;0&quot;,&quot;shutter_speed&quot;:&quot;0&quot;,&quot;title&quot;:&quot;&quot;}" data-image-title="Persona 4 The Ultimate Arena (3)" data-image-description="" data-medium-file="https://xombitgames.com/files/2013/02/Persona-4-The-Ultimate-Arena-3-400x224.jpg" data-large-file="https://xombitgames.com/files/2013/02/Persona-4-The-Ultimate-Arena-3-700x392.jpg" />
        </dt></dl><dl class='gallery-item'>
        <dt class='gallery-icon landscape'>
            <img width="700" height="393" src="https://xombitgames.com/files/2013/02/Persona-4-The-Ultimate-Arena-2-700x393.jpg" class="attachment-large size-large" alt="Gameplay 2" srcset="https://xombitgames.com/files/2013/02/Persona-4-The-Ultimate-Arena-2-700x393.jpg 700w, https://xombitgames.com/files/2013/02/Persona-4-The-Ultimate-Arena-2-400x225.jpg 400w, https://xombitgames.com/files/2013/02/Persona-4-The-Ultimate-Arena-2-220x123.jpg 220w, https://xombitgames.com/files/2013/02/Persona-4-The-Ultimate-Arena-2.jpg 1200w" sizes="(max-width: 700px) 100vw, 700px" data-attachment-id="28074" data-orig-file="https://xombitgames.com/files/2013/02/Persona-4-The-Ultimate-Arena-2.jpg" data-orig-size="1200,675" data-comments-opened="1" data-image-meta="{&quot;aperture&quot;:&quot;0&quot;,&quot;credit&quot;:&quot;&quot;,&quot;camera&quot;:&quot;&quot;,&quot;caption&quot;:&quot;&quot;,&quot;created_timestamp&quot;:&quot;0&quot;,&quot;copyright&quot;:&quot;&quot;,&quot;focal_length&quot;:&quot;0&quot;,&quot;iso&quot;:&quot;0&quot;,&quot;shutter_speed&quot;:&quot;0&quot;,&quot;title&quot;:&quot;&quot;}" data-image-title="Persona 4 The Ultimate Arena (2)" data-image-description="" data-medium-file="https://xombitgames.com/files/2013/02/Persona-4-The-Ultimate-Arena-2-400x225.jpg" data-large-file="https://xombitgames.com/files/2013/02/Persona-4-The-Ultimate-Arena-2-700x393.jpg" />
        </dt></dl><dl class='gallery-item'>
        <dt class='gallery-icon landscape'>
            <img width="700" height="393" src="https://xombitgames.com/files/2013/02/Persona-4-The-Ultimate-Arena-1-700x393.jpg" class="attachment-large size-large" alt="Gameplay 1" srcset="https://xombitgames.com/files/2013/02/Persona-4-The-Ultimate-Arena-1-700x393.jpg 700w, https://xombitgames.com/files/2013/02/Persona-4-The-Ultimate-Arena-1-400x225.jpg 400w, https://xombitgames.com/files/2013/02/Persona-4-The-Ultimate-Arena-1-220x123.jpg 220w, https://xombitgames.com/files/2013/02/Persona-4-The-Ultimate-Arena-1.jpg 1200w" sizes="(max-width: 700px) 100vw, 700px" data-attachment-id="28073" data-orig-file="https://xombitgames.com/files/2013/02/Persona-4-The-Ultimate-Arena-1.jpg" data-orig-size="1200,675" data-comments-opened="1" data-image-meta="{&quot;aperture&quot;:&quot;0&quot;,&quot;credit&quot;:&quot;&quot;,&quot;camera&quot;:&quot;&quot;,&quot;caption&quot;:&quot;&quot;,&quot;created_timestamp&quot;:&quot;0&quot;,&quot;copyright&quot;:&quot;&quot;,&quot;focal_length&quot;:&quot;0&quot;,&quot;iso&quot;:&quot;0&quot;,&quot;shutter_speed&quot;:&quot;0&quot;,&quot;title&quot;:&quot;&quot;}" data-image-title="Persona 4 The Ultimate Arena (1)" data-image-description="" data-medium-file="https://xombitgames.com/files/2013/02/Persona-4-The-Ultimate-Arena-1-400x225.jpg" data-large-file="https://xombitgames.com/files/2013/02/Persona-4-The-Ultimate-Arena-1-700x393.jpg" />
        </dt></dl><dl class='gallery-item'>
        <dt class='gallery-icon landscape'>
            <img width="700" height="306" src="https://xombitgames.com/files/2013/02/Ragnarok-Odyssey-700x306.jpg" class="attachment-large size-large" alt="Portada del juego" srcset="https://xombitgames.com/files/2013/02/Ragnarok-Odyssey-700x306.jpg 700w, https://xombitgames.com/files/2013/02/Ragnarok-Odyssey-400x175.jpg 400w, https://xombitgames.com/files/2013/02/Ragnarok-Odyssey-220x96.jpg 220w, https://xombitgames.com/files/2013/02/Ragnarok-Odyssey.jpg 1200w" sizes="(max-width: 700px) 100vw, 700px" data-attachment-id="28072" data-orig-file="https://xombitgames.com/files/2013/02/Ragnarok-Odyssey.jpg" data-orig-size="1200,526" data-comments-opened="1" data-image-meta="{&quot;aperture&quot;:&quot;0&quot;,&quot;credit&quot;:&quot;&quot;,&quot;camera&quot;:&quot;ADR6325&quot;,&quot;caption&quot;:&quot;&quot;,&quot;created_timestamp&quot;:&quot;1329510758&quot;,&quot;copyright&quot;:&quot;&quot;,&quot;focal_length&quot;:&quot;3.53&quot;,&quot;iso&quot;:&quot;231&quot;,&quot;shutter_speed&quot;:&quot;0&quot;,&quot;title&quot;:&quot;&quot;}" data-image-title="Ragnarok Odyssey" data-image-description="" data-medium-file="https://xombitgames.com/files/2013/02/Ragnarok-Odyssey-400x175.jpg" data-large-file="https://xombitgames.com/files/2013/02/Ragnarok-Odyssey-700x306.jpg" />
        </dt></dl><dl class='gallery-item'>
        <dt class='gallery-icon landscape'>
            <img width="700" height="396" src="https://xombitgames.com/files/2013/02/Ragnarok-Odyssey-4-700x396.jpg" class="attachment-large size-large" alt="Gameplay 4" srcset="https://xombitgames.com/files/2013/02/Ragnarok-Odyssey-4-700x396.jpg 700w, https://xombitgames.com/files/2013/02/Ragnarok-Odyssey-4-400x226.jpg 400w, https://xombitgames.com/files/2013/02/Ragnarok-Odyssey-4-220x124.jpg 220w, https://xombitgames.com/files/2013/02/Ragnarok-Odyssey-4.jpg 960w" sizes="(max-width: 700px) 100vw, 700px" data-attachment-id="28071" data-orig-file="https://xombitgames.com/files/2013/02/Ragnarok-Odyssey-4.jpg" data-orig-size="960,544" data-comments-opened="1" data-image-meta="{&quot;aperture&quot;:&quot;0&quot;,&quot;credit&quot;:&quot;&quot;,&quot;camera&quot;:&quot;&quot;,&quot;caption&quot;:&quot;&quot;,&quot;created_timestamp&quot;:&quot;0&quot;,&quot;copyright&quot;:&quot;&quot;,&quot;focal_length&quot;:&quot;0&quot;,&quot;iso&quot;:&quot;0&quot;,&quot;shutter_speed&quot;:&quot;0&quot;,&quot;title&quot;:&quot;&quot;}" data-image-title="Ragnarok Odyssey (4)" data-image-description="" data-medium-file="https://xombitgames.com/files/2013/02/Ragnarok-Odyssey-4-400x226.jpg" data-large-file="https://xombitgames.com/files/2013/02/Ragnarok-Odyssey-4-700x396.jpg" />
        </dt></dl><dl class='gallery-item'>
        <dt class='gallery-icon landscape'>
            <img width="700" height="396" src="https://xombitgames.com/files/2013/02/Ragnarok-Odyssey-3-700x396.jpg" class="attachment-large size-large" alt="Gameplay 3" srcset="https://xombitgames.com/files/2013/02/Ragnarok-Odyssey-3-700x396.jpg 700w, https://xombitgames.com/files/2013/02/Ragnarok-Odyssey-3-400x226.jpg 400w, https://xombitgames.com/files/2013/02/Ragnarok-Odyssey-3-220x124.jpg 220w, https://xombitgames.com/files/2013/02/Ragnarok-Odyssey-3.jpg 960w" sizes="(max-width: 700px) 100vw, 700px" data-attachment-id="28070" data-orig-file="https://xombitgames.com/files/2013/02/Ragnarok-Odyssey-3.jpg" data-orig-size="960,544" data-comments-opened="1" data-image-meta="{&quot;aperture&quot;:&quot;0&quot;,&quot;credit&quot;:&quot;&quot;,&quot;camera&quot;:&quot;&quot;,&quot;caption&quot;:&quot;&quot;,&quot;created_timestamp&quot;:&quot;0&quot;,&quot;copyright&quot;:&quot;&quot;,&quot;focal_length&quot;:&quot;0&quot;,&quot;iso&quot;:&quot;0&quot;,&quot;shutter_speed&quot;:&quot;0&quot;,&quot;title&quot;:&quot;&quot;}" data-image-title="Ragnarok Odyssey (3)" data-image-description="" data-medium-file="https://xombitgames.com/files/2013/02/Ragnarok-Odyssey-3-400x226.jpg" data-large-file="https://xombitgames.com/files/2013/02/Ragnarok-Odyssey-3-700x396.jpg" />
        </dt></dl><br style="clear: both" /><dl class='gallery-item'>
        <dt class='gallery-icon landscape'>
            <img width="700" height="396" src="https://xombitgames.com/files/2013/02/Ragnarok-Odyssey-2-700x396.jpg" class="attachment-large size-large" alt="Gameplay 2" srcset="https://xombitgames.com/files/2013/02/Ragnarok-Odyssey-2-700x396.jpg 700w, https://xombitgames.com/files/2013/02/Ragnarok-Odyssey-2-400x226.jpg 400w, https://xombitgames.com/files/2013/02/Ragnarok-Odyssey-2-220x124.jpg 220w, https://xombitgames.com/files/2013/02/Ragnarok-Odyssey-2.jpg 960w" sizes="(max-width: 700px) 100vw, 700px" data-attachment-id="28069" data-orig-file="https://xombitgames.com/files/2013/02/Ragnarok-Odyssey-2.jpg" data-orig-size="960,544" data-comments-opened="1" data-image-meta="{&quot;aperture&quot;:&quot;0&quot;,&quot;credit&quot;:&quot;&quot;,&quot;camera&quot;:&quot;&quot;,&quot;caption&quot;:&quot;&quot;,&quot;created_timestamp&quot;:&quot;0&quot;,&quot;copyright&quot;:&quot;&quot;,&quot;focal_length&quot;:&quot;0&quot;,&quot;iso&quot;:&quot;0&quot;,&quot;shutter_speed&quot;:&quot;0&quot;,&quot;title&quot;:&quot;&quot;}" data-image-title="Ragnarok Odyssey (2)" data-image-description="" data-medium-file="https://xombitgames.com/files/2013/02/Ragnarok-Odyssey-2-400x226.jpg" data-large-file="https://xombitgames.com/files/2013/02/Ragnarok-Odyssey-2-700x396.jpg" />
        </dt></dl><dl class='gallery-item'>
        <dt class='gallery-icon landscape'>
            <img width="700" height="396" src="https://xombitgames.com/files/2013/02/Ragnarok-Odyssey-1-700x396.jpg" class="attachment-large size-large" alt="Gameplay 1" srcset="https://xombitgames.com/files/2013/02/Ragnarok-Odyssey-1-700x396.jpg 700w, https://xombitgames.com/files/2013/02/Ragnarok-Odyssey-1-400x226.jpg 400w, https://xombitgames.com/files/2013/02/Ragnarok-Odyssey-1-220x124.jpg 220w, https://xombitgames.com/files/2013/02/Ragnarok-Odyssey-1.jpg 960w" sizes="(max-width: 700px) 100vw, 700px" data-attachment-id="28068" data-orig-file="https://xombitgames.com/files/2013/02/Ragnarok-Odyssey-1.jpg" data-orig-size="960,544" data-comments-opened="1" data-image-meta="{&quot;aperture&quot;:&quot;0&quot;,&quot;credit&quot;:&quot;&quot;,&quot;camera&quot;:&quot;&quot;,&quot;caption&quot;:&quot;&quot;,&quot;created_timestamp&quot;:&quot;0&quot;,&quot;copyright&quot;:&quot;&quot;,&quot;focal_length&quot;:&quot;0&quot;,&quot;iso&quot;:&quot;0&quot;,&quot;shutter_speed&quot;:&quot;0&quot;,&quot;title&quot;:&quot;&quot;}" data-image-title="Ragnarok Odyssey (1)" data-image-description="" data-medium-file="https://xombitgames.com/files/2013/02/Ragnarok-Odyssey-1-400x226.jpg" data-large-file="https://xombitgames.com/files/2013/02/Ragnarok-Odyssey-1-700x396.jpg" />
        </dt></dl><dl class='gallery-item'>
        <dt class='gallery-icon landscape'>
            <img width="700" height="372" src="https://xombitgames.com/files/2013/02/Shin-Megami-Tensei-Devil-Survivor-Overclocked-700x372.jpg" class="attachment-large size-large" alt="Portada del juego" srcset="https://xombitgames.com/files/2013/02/Shin-Megami-Tensei-Devil-Survivor-Overclocked-700x372.jpg 700w, https://xombitgames.com/files/2013/02/Shin-Megami-Tensei-Devil-Survivor-Overclocked-400x212.jpg 400w, https://xombitgames.com/files/2013/02/Shin-Megami-Tensei-Devil-Survivor-Overclocked-220x116.jpg 220w" sizes="(max-width: 700px) 100vw, 700px" data-attachment-id="28067" data-orig-file="https://xombitgames.com/files/2013/02/Shin-Megami-Tensei-Devil-Survivor-Overclocked.jpg" data-orig-size="1920,1021" data-comments-opened="1" data-image-meta="{&quot;aperture&quot;:&quot;0&quot;,&quot;credit&quot;:&quot;&quot;,&quot;camera&quot;:&quot;&quot;,&quot;caption&quot;:&quot;&quot;,&quot;created_timestamp&quot;:&quot;0&quot;,&quot;copyright&quot;:&quot;&quot;,&quot;focal_length&quot;:&quot;0&quot;,&quot;iso&quot;:&quot;0&quot;,&quot;shutter_speed&quot;:&quot;0&quot;,&quot;title&quot;:&quot;&quot;}" data-image-title="Shin Megami Tensei Devil Survivor Overclocked" data-image-description="" data-medium-file="https://xombitgames.com/files/2013/02/Shin-Megami-Tensei-Devil-Survivor-Overclocked-400x212.jpg" data-large-file="https://xombitgames.com/files/2013/02/Shin-Megami-Tensei-Devil-Survivor-Overclocked-700x372.jpg" />
        </dt></dl><dl class='gallery-item'>
        <dt class='gallery-icon portrait'>
            <img width="700" height="875" src="https://xombitgames.com/files/2013/02/Shin-Megami-Tensei-Devil-Survivor-Overclocked-4-700x875.jpg" class="attachment-large size-large" alt="Gameplay 4" srcset="https://xombitgames.com/files/2013/02/Shin-Megami-Tensei-Devil-Survivor-Overclocked-4-700x875.jpg 700w, https://xombitgames.com/files/2013/02/Shin-Megami-Tensei-Devil-Survivor-Overclocked-4-400x500.jpg 400w, https://xombitgames.com/files/2013/02/Shin-Megami-Tensei-Devil-Survivor-Overclocked-4-132x165.jpg 132w, https://xombitgames.com/files/2013/02/Shin-Megami-Tensei-Devil-Survivor-Overclocked-4.jpg 936w" sizes="(max-width: 700px) 100vw, 700px" data-attachment-id="28066" data-orig-file="https://xombitgames.com/files/2013/02/Shin-Megami-Tensei-Devil-Survivor-Overclocked-4.jpg" data-orig-size="936,1170" data-comments-opened="1" data-image-meta="{&quot;aperture&quot;:&quot;0&quot;,&quot;credit&quot;:&quot;&quot;,&quot;camera&quot;:&quot;&quot;,&quot;caption&quot;:&quot;&quot;,&quot;created_timestamp&quot;:&quot;0&quot;,&quot;copyright&quot;:&quot;&quot;,&quot;focal_length&quot;:&quot;0&quot;,&quot;iso&quot;:&quot;0&quot;,&quot;shutter_speed&quot;:&quot;0&quot;,&quot;title&quot;:&quot;&quot;}" data-image-title="Shin Megami Tensei Devil Survivor Overclocked (4)" data-image-description="" data-medium-file="https://xombitgames.com/files/2013/02/Shin-Megami-Tensei-Devil-Survivor-Overclocked-4-400x500.jpg" data-large-file="https://xombitgames.com/files/2013/02/Shin-Megami-Tensei-Devil-Survivor-Overclocked-4-700x875.jpg" />
        </dt></dl><dl class='gallery-item'>
        <dt class='gallery-icon landscape'>
            <img width="700" height="687" src="https://xombitgames.com/files/2013/02/Shin-Megami-Tensei-Devil-Survivor-Overclocked-3-700x687.jpg" class="attachment-large size-large" alt="Gameplay 3" srcset="https://xombitgames.com/files/2013/02/Shin-Megami-Tensei-Devil-Survivor-Overclocked-3-700x687.jpg 700w, https://xombitgames.com/files/2013/02/Shin-Megami-Tensei-Devil-Survivor-Overclocked-3-400x393.jpg 400w, https://xombitgames.com/files/2013/02/Shin-Megami-Tensei-Devil-Survivor-Overclocked-3-50x50.jpg 50w, https://xombitgames.com/files/2013/02/Shin-Megami-Tensei-Devil-Survivor-Overclocked-3-167x165.jpg 167w, https://xombitgames.com/files/2013/02/Shin-Megami-Tensei-Devil-Survivor-Overclocked-3.jpg 800w" sizes="(max-width: 700px) 100vw, 700px" data-attachment-id="28065" data-orig-file="https://xombitgames.com/files/2013/02/Shin-Megami-Tensei-Devil-Survivor-Overclocked-3.jpg" data-orig-size="800,786" data-comments-opened="1" data-image-meta="{&quot;aperture&quot;:&quot;0&quot;,&quot;credit&quot;:&quot;&quot;,&quot;camera&quot;:&quot;&quot;,&quot;caption&quot;:&quot;&quot;,&quot;created_timestamp&quot;:&quot;0&quot;,&quot;copyright&quot;:&quot;&quot;,&quot;focal_length&quot;:&quot;0&quot;,&quot;iso&quot;:&quot;0&quot;,&quot;shutter_speed&quot;:&quot;0&quot;,&quot;title&quot;:&quot;&quot;}" data-image-title="Shin Megami Tensei Devil Survivor Overclocked (3)" data-image-description="" data-medium-file="https://xombitgames.com/files/2013/02/Shin-Megami-Tensei-Devil-Survivor-Overclocked-3-400x393.jpg" data-large-file="https://xombitgames.com/files/2013/02/Shin-Megami-Tensei-Devil-Survivor-Overclocked-3-700x687.jpg" />
        </dt></dl><dl class='gallery-item'>
        <dt class='gallery-icon landscape'>
            <img width="700" height="525" src="https://xombitgames.com/files/2013/02/Shin-Megami-Tensei-Devil-Survivor-Overclocked-2-700x525.jpg" class="attachment-large size-large" alt="Gameplay 2" srcset="https://xombitgames.com/files/2013/02/Shin-Megami-Tensei-Devil-Survivor-Overclocked-2-700x525.jpg 700w, https://xombitgames.com/files/2013/02/Shin-Megami-Tensei-Devil-Survivor-Overclocked-2-400x300.jpg 400w, https://xombitgames.com/files/2013/02/Shin-Megami-Tensei-Devil-Survivor-Overclocked-2-640x480.jpg 640w, https://xombitgames.com/files/2013/02/Shin-Megami-Tensei-Devil-Survivor-Overclocked-2-220x165.jpg 220w, https://xombitgames.com/files/2013/02/Shin-Megami-Tensei-Devil-Survivor-Overclocked-2.jpg 1200w" sizes="(max-width: 700px) 100vw, 700px" data-attachment-id="28064" data-orig-file="https://xombitgames.com/files/2013/02/Shin-Megami-Tensei-Devil-Survivor-Overclocked-2.jpg" data-orig-size="1200,900" data-comments-opened="1" data-image-meta="{&quot;aperture&quot;:&quot;0&quot;,&quot;credit&quot;:&quot;&quot;,&quot;camera&quot;:&quot;&quot;,&quot;caption&quot;:&quot;&quot;,&quot;created_timestamp&quot;:&quot;0&quot;,&quot;copyright&quot;:&quot;&quot;,&quot;focal_length&quot;:&quot;0&quot;,&quot;iso&quot;:&quot;0&quot;,&quot;shutter_speed&quot;:&quot;0&quot;,&quot;title&quot;:&quot;&quot;}" data-image-title="Shin Megami Tensei Devil Survivor Overclocked (2)" data-image-description="" data-medium-file="https://xombitgames.com/files/2013/02/Shin-Megami-Tensei-Devil-Survivor-Overclocked-2-400x300.jpg" data-large-file="https://xombitgames.com/files/2013/02/Shin-Megami-Tensei-Devil-Survivor-Overclocked-2-700x525.jpg" />
        </dt></dl><br style="clear: both" /><dl class='gallery-item'>
        <dt class='gallery-icon landscape'>
            <img width="700" height="525" src="https://xombitgames.com/files/2013/02/Shin-Megami-Tensei-Devil-Survivor-Overclocked-1-700x525.jpg" class="attachment-large size-large" alt="Gameplay 1" srcset="https://xombitgames.com/files/2013/02/Shin-Megami-Tensei-Devil-Survivor-Overclocked-1-700x525.jpg 700w, https://xombitgames.com/files/2013/02/Shin-Megami-Tensei-Devil-Survivor-Overclocked-1-400x300.jpg 400w, https://xombitgames.com/files/2013/02/Shin-Megami-Tensei-Devil-Survivor-Overclocked-1-640x480.jpg 640w, https://xombitgames.com/files/2013/02/Shin-Megami-Tensei-Devil-Survivor-Overclocked-1-220x165.jpg 220w, https://xombitgames.com/files/2013/02/Shin-Megami-Tensei-Devil-Survivor-Overclocked-1.jpg 1000w" sizes="(max-width: 700px) 100vw, 700px" data-attachment-id="28063" data-orig-file="https://xombitgames.com/files/2013/02/Shin-Megami-Tensei-Devil-Survivor-Overclocked-1.jpg" data-orig-size="1000,750" data-comments-opened="1" data-image-meta="{&quot;aperture&quot;:&quot;0&quot;,&quot;credit&quot;:&quot;&quot;,&quot;camera&quot;:&quot;&quot;,&quot;caption&quot;:&quot;&quot;,&quot;created_timestamp&quot;:&quot;0&quot;,&quot;copyright&quot;:&quot;&quot;,&quot;focal_length&quot;:&quot;0&quot;,&quot;iso&quot;:&quot;0&quot;,&quot;shutter_speed&quot;:&quot;0&quot;,&quot;title&quot;:&quot;&quot;}" data-image-title="Shin Megami Tensei Devil Survivor Overclocked (1)" data-image-description="" data-medium-file="https://xombitgames.com/files/2013/02/Shin-Megami-Tensei-Devil-Survivor-Overclocked-1-400x300.jpg" data-large-file="https://xombitgames.com/files/2013/02/Shin-Megami-Tensei-Devil-Survivor-Overclocked-1-700x525.jpg" />
        </dt></dl>
        <br style='clear: both' />
    </div>