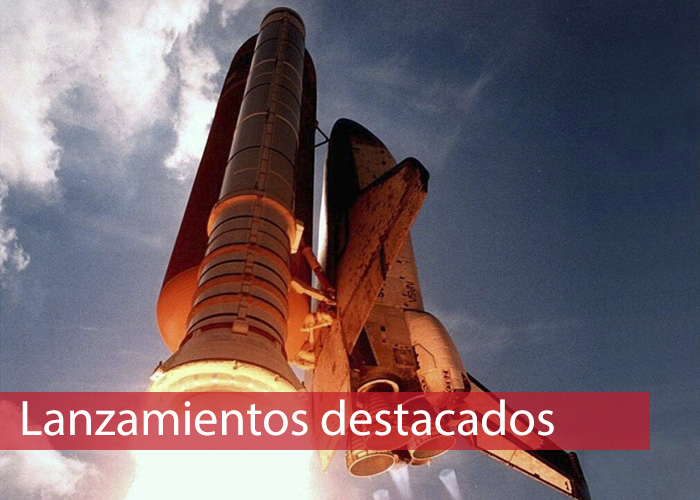 En una semana que cambiará la vida de mucha gente por uno de los juegos que presentamos a continuación, se lanzan otros cuatro que podrán sentirse ninguneados o ensombrecidos. Aunque aquí estamos para mostrároslos para que sepáis que hay vida después de Tomb Raider. He aquí los cinco lanzamientos destacados de la semana.
Pixelry (PC)
La moda de los juegos Indie continúa una semana más con este Pixelry, una aventura de caballeros en la que deberemos conseguir loo clásicos objetivos como tal, rescatar a la princesa, casarnos con ella y conseguir una buena dupla armadura-lanza y un caballo para defender a nuestro pueblo. Evelend Games, una desarrolladora independiente formada por tres hermanos, enamorado del píxel desde que eran unos bebés, nos deleitan con Pixelry, una mezcla entre 'chivalry' (caballería) y 'pixel'.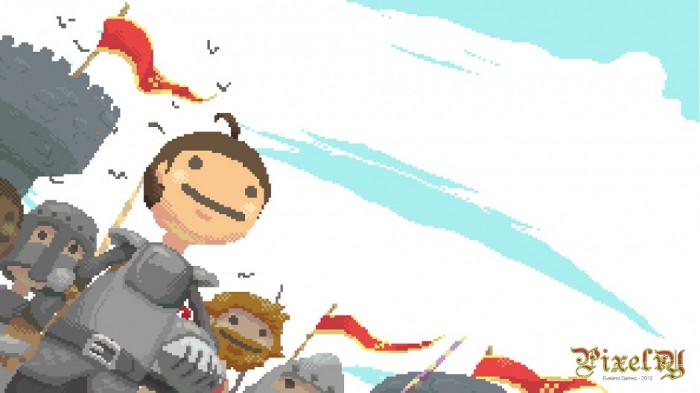 El próximo 5 de marzo podremos descargar este juego desde diversas páginas por un precio cercano a 5 euros. Los amantes del píxel y de la época medieval disfrutarán de este título en el que entremezclan ambas. Nos forjaremos poco a poco como el mejor caballero en las pruebas de caballería ante el rey y sus súbditos. Un juego para pasar el rato y hacer de nosotros unos buenos caballeros de lanza y escudo.
South Park: The Stick of Truth (PC, Xbox 360, PS3)
South Park vuelve a vestirse de gala para recibir este nuevo título de rol y aventuras, cuyos protagonistas serán los de siempre, Cartman, Kenny, Stan y Kyle. Obsidian y THQ nos traen esta semana una historia que pone en plena actualidad la lucha que existe entre los elfos y la raza humana, y nuestros amigos intentarán acabar con esta amenaza con lo que llamarán 'la vara de la verdad', ¿os suena de algo lo de la vara?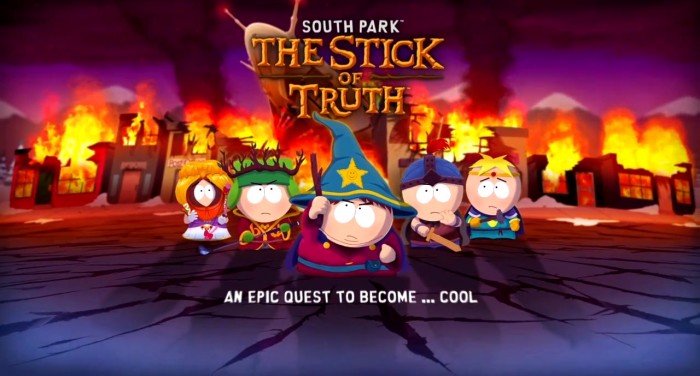 A partir del 5 de marzo, una fecha muy señalada, estará disponible para consolas y PC por unos precios que oscilan entre 37 y 57 euros. Nos enfrentaremos a los clásicos personajes, para quienes sigan la serie; la gente-cangrejo, los gnomos roba calzoncillos, hippies y otros que nos impedirán poner paz de por medio en esta épica guerra que nos llega en inglés, aunque subtitulada en nuestro idioma.
Tomb Raider (PC, Xbox 360, PS3)
Por fin llegó esta semana. Tomb Raider está de vuelta después de su temido paso por 'Underworld'. Lara vuelve a aventurarse, pero en esta ocasión será por primera vez en su corta vida como arqueóloga. La profesión que le dio la fama a la señorita Croft hace unos años, se verá plasmada desde sus inicios en este 'Reborn' donde veremos a una protagonista joven e indefensa que, a base de palos, deberá sobrevivir en una isla desconocida en la que ha naufragado. Además será el primero de la serie en ofrecer un multijugador en línea.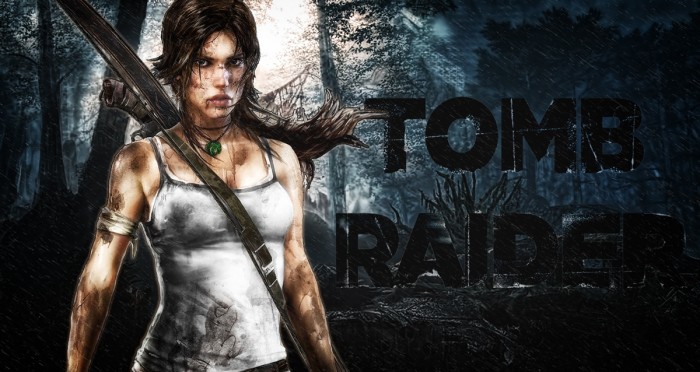 El juego llegará el 5 de marzo a PC y consolas por unos precios que oscilan entre 47 y 62 euros. Square Enix y Crystal Dynamics lo han hecho de fábula con este renacer de Lara Croft y se está notando en las primeras reseñas del título por la web. Parece que el hype generado ha tomado forma y realmente tendremos Lara para rato, ya que Square Enix quiere formar una nueva saga comenzando desde ya y devolver a Lara a los días gloriosos que vivía hace años.
Castlevania: Lords of Shadow – Mirror of Fate (3DS)
MercurySteam continúa la saga Castlevania con este Mirror of Fate para Nintendo 3DS. En él se profundizará más en el sistema de combate, en el que se añaden la magia de luz y la sombra como 'armas' novedosas. Trevor Belmont será uno de los personajes nuevos incluidos en el título. De la mano de Konami llegará a las tiendas físicas el próximo 5 de marzo a Norteamérica y el 8 a Europa por unos 42 euros a la portátil de Nintendo para convertirse en una compra obligada para los fans de la franquicia.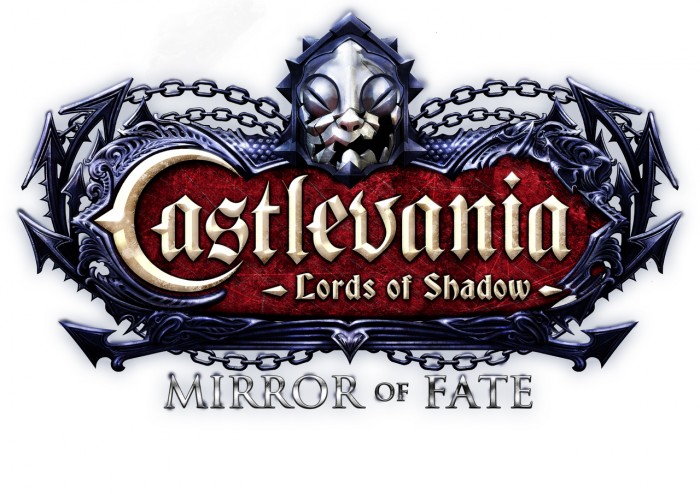 La historia que nos trae este Mirror of Fate trascurre veinticinco años más tarde de lo sucedido en la anterior aventura, Lords of Shadow. Aquí se revelerá la historia de los descendientes de Gabriel, y como ellos luchaban por su destino en cada época para descubrir la verdad ante una increíble amenaza. Seremos pues quienes un caballero de la hermandad de la luz que luchará contra las fuerza oscuras.
Naruto: Ultimate Ninja Storm 3 (PS3, Xbox 360)
La serie Naruto no dejará de emitirse hasta que haya millones de aficionados a ella y a sus juegos para consolas. Esta vez CyberConnect2 se ha encargado del desarrollo y Namco Bandai nos trae esta tercera entrega de la saga. Con más de 80 personajes donde elegir, Naruto Ultimate Ninja Storm 3 se convierte en el más numeroso de la franquicia, con un modo historia muy similar a sus dos anteriores partes.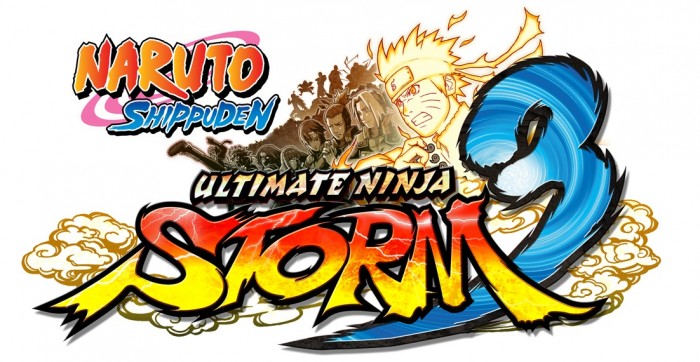 El sistema de pelea ha sido modificado con una nueva modalidad; cuando nuestro luchador está falto de salud, sus habilidades más poderosas se hacen más presentes y mortíferas. Sin embargo este 'awakening mode' puede ser usado una única vez en una misma batalla. Podremos escoger dos personajes para cada pelea y utilizar los casi trece clases de combos diferentes que tiene cada personajes. En algunos escenarios si nos salimos de una zona determinada moriremos. El 8 de marzo lo tendremos con nosotros por unos 62 euros para ambas consolas.
Galería de imágenes
    <style type='text/css'>
        #gallery-2 {
            margin: auto;
        }
        #gallery-2 .gallery-item {
            float: left;
            margin-top: 10px;
            text-align: center;
            width: 16%;
        }
        #gallery-2 img {
            border: 2px solid #cfcfcf;
        }
        #gallery-2 .gallery-caption {
            margin-left: 0;
        }
        /* see gallery_shortcode() in wp-includes/media.php */
    </style>
    <div data-carousel-extra='{"blog_id":27,"permalink":"https:\/\/xombitgames.com\/2013\/03\/lanzamientos-destacados-marzo13-semana2","likes_blog_id":40960699}' id='gallery-2' class='gallery galleryid-29083 gallery-columns-6 gallery-size-thumbnail'><dl class='gallery-item'>
        <dt class='gallery-icon landscape'>
            <a href='https://xombitgames.com/2013/03/lanzamientos-destacados-marzo13-semana2/tomb-raider-4'><img width="100" height="100" src="https://xombitgames.com/files/2013/03/Tomb-Raider-4-100x100.jpg" class="attachment-thumbnail size-thumbnail" alt="Gameplay 4" srcset="https://xombitgames.com/files/2013/03/Tomb-Raider-4-100x100.jpg 100w, https://xombitgames.com/files/2013/03/Tomb-Raider-4-50x50.jpg 50w, https://xombitgames.com/files/2013/03/Tomb-Raider-4-118x118.jpg 118w" sizes="(max-width: 100px) 100vw, 100px" data-attachment-id="29124" data-orig-file="https://xombitgames.com/files/2013/03/Tomb-Raider-4.jpg" data-orig-size="1000,562" data-comments-opened="1" data-image-meta="{&quot;aperture&quot;:&quot;0&quot;,&quot;credit&quot;:&quot;&quot;,&quot;camera&quot;:&quot;&quot;,&quot;caption&quot;:&quot;&quot;,&quot;created_timestamp&quot;:&quot;0&quot;,&quot;copyright&quot;:&quot;&quot;,&quot;focal_length&quot;:&quot;0&quot;,&quot;iso&quot;:&quot;0&quot;,&quot;shutter_speed&quot;:&quot;0&quot;,&quot;title&quot;:&quot;&quot;}" data-image-title="Tomb Raider (4)" data-image-description="" data-medium-file="https://xombitgames.com/files/2013/03/Tomb-Raider-4-400x224.jpg" data-large-file="https://xombitgames.com/files/2013/03/Tomb-Raider-4-700x393.jpg" /></a>
        </dt></dl><dl class='gallery-item'>
        <dt class='gallery-icon landscape'>
            <a href='https://xombitgames.com/2013/03/lanzamientos-destacados-marzo13-semana2/castlevania-lords-of-shadow-mirror-of-fate'><img width="100" height="100" src="https://xombitgames.com/files/2013/03/Castlevania-Lords-of-Shadow-Mirror-of-Fate-100x100.jpg" class="attachment-thumbnail size-thumbnail" alt="Portada del juego" srcset="https://xombitgames.com/files/2013/03/Castlevania-Lords-of-Shadow-Mirror-of-Fate-100x100.jpg 100w, https://xombitgames.com/files/2013/03/Castlevania-Lords-of-Shadow-Mirror-of-Fate-50x50.jpg 50w, https://xombitgames.com/files/2013/03/Castlevania-Lords-of-Shadow-Mirror-of-Fate-118x118.jpg 118w" sizes="(max-width: 100px) 100vw, 100px" data-attachment-id="29145" data-orig-file="https://xombitgames.com/files/2013/03/Castlevania-Lords-of-Shadow-Mirror-of-Fate.jpg" data-orig-size="1280,905" data-comments-opened="1" data-image-meta="{&quot;aperture&quot;:&quot;0&quot;,&quot;credit&quot;:&quot;&quot;,&quot;camera&quot;:&quot;&quot;,&quot;caption&quot;:&quot;&quot;,&quot;created_timestamp&quot;:&quot;0&quot;,&quot;copyright&quot;:&quot;&quot;,&quot;focal_length&quot;:&quot;0&quot;,&quot;iso&quot;:&quot;0&quot;,&quot;shutter_speed&quot;:&quot;0&quot;,&quot;title&quot;:&quot;&quot;}" data-image-title="Castlevania Lords of Shadow Mirror of Fate" data-image-description="" data-medium-file="https://xombitgames.com/files/2013/03/Castlevania-Lords-of-Shadow-Mirror-of-Fate-400x282.jpg" data-large-file="https://xombitgames.com/files/2013/03/Castlevania-Lords-of-Shadow-Mirror-of-Fate-700x494.jpg" /></a>
        </dt></dl><dl class='gallery-item'>
        <dt class='gallery-icon landscape'>
            <a href='https://xombitgames.com/2013/03/lanzamientos-destacados-marzo13-semana2/castlevania-lords-of-shadow-mirror-of-fate-4'><img width="100" height="100" src="https://xombitgames.com/files/2013/03/Castlevania-Lords-of-Shadow-Mirror-of-Fate-4-100x100.jpg" class="attachment-thumbnail size-thumbnail" alt="Gameplay 4" srcset="https://xombitgames.com/files/2013/03/Castlevania-Lords-of-Shadow-Mirror-of-Fate-4-100x100.jpg 100w, https://xombitgames.com/files/2013/03/Castlevania-Lords-of-Shadow-Mirror-of-Fate-4-50x50.jpg 50w, https://xombitgames.com/files/2013/03/Castlevania-Lords-of-Shadow-Mirror-of-Fate-4-118x118.jpg 118w" sizes="(max-width: 100px) 100vw, 100px" data-attachment-id="29144" data-orig-file="https://xombitgames.com/files/2013/03/Castlevania-Lords-of-Shadow-Mirror-of-Fate-4.jpg" data-orig-size="800,720" data-comments-opened="1" data-image-meta="{&quot;aperture&quot;:&quot;0&quot;,&quot;credit&quot;:&quot;&quot;,&quot;camera&quot;:&quot;&quot;,&quot;caption&quot;:&quot;&quot;,&quot;created_timestamp&quot;:&quot;0&quot;,&quot;copyright&quot;:&quot;&quot;,&quot;focal_length&quot;:&quot;0&quot;,&quot;iso&quot;:&quot;0&quot;,&quot;shutter_speed&quot;:&quot;0&quot;,&quot;title&quot;:&quot;&quot;}" data-image-title="Castlevania Lords of Shadow Mirror of Fate (4)" data-image-description="" data-medium-file="https://xombitgames.com/files/2013/03/Castlevania-Lords-of-Shadow-Mirror-of-Fate-4-400x360.jpg" data-large-file="https://xombitgames.com/files/2013/03/Castlevania-Lords-of-Shadow-Mirror-of-Fate-4-700x630.jpg" /></a>
        </dt></dl><dl class='gallery-item'>
        <dt class='gallery-icon landscape'>
            <a href='https://xombitgames.com/2013/03/lanzamientos-destacados-marzo13-semana2/castlevania-lords-of-shadow-mirror-of-fate-3'><img width="100" height="100" src="https://xombitgames.com/files/2013/03/Castlevania-Lords-of-Shadow-Mirror-of-Fate-3-100x100.jpg" class="attachment-thumbnail size-thumbnail" alt="Gameplay 3" srcset="https://xombitgames.com/files/2013/03/Castlevania-Lords-of-Shadow-Mirror-of-Fate-3-100x100.jpg 100w, https://xombitgames.com/files/2013/03/Castlevania-Lords-of-Shadow-Mirror-of-Fate-3-50x50.jpg 50w, https://xombitgames.com/files/2013/03/Castlevania-Lords-of-Shadow-Mirror-of-Fate-3-118x118.jpg 118w" sizes="(max-width: 100px) 100vw, 100px" data-attachment-id="29143" data-orig-file="https://xombitgames.com/files/2013/03/Castlevania-Lords-of-Shadow-Mirror-of-Fate-3.jpg" data-orig-size="1280,720" data-comments-opened="1" data-image-meta="{&quot;aperture&quot;:&quot;0&quot;,&quot;credit&quot;:&quot;&quot;,&quot;camera&quot;:&quot;&quot;,&quot;caption&quot;:&quot;&quot;,&quot;created_timestamp&quot;:&quot;0&quot;,&quot;copyright&quot;:&quot;&quot;,&quot;focal_length&quot;:&quot;0&quot;,&quot;iso&quot;:&quot;0&quot;,&quot;shutter_speed&quot;:&quot;0&quot;,&quot;title&quot;:&quot;&quot;}" data-image-title="Castlevania Lords of Shadow Mirror of Fate (3)" data-image-description="" data-medium-file="https://xombitgames.com/files/2013/03/Castlevania-Lords-of-Shadow-Mirror-of-Fate-3-400x225.jpg" data-large-file="https://xombitgames.com/files/2013/03/Castlevania-Lords-of-Shadow-Mirror-of-Fate-3-700x393.jpg" /></a>
        </dt></dl><dl class='gallery-item'>
        <dt class='gallery-icon landscape'>
            <a href='https://xombitgames.com/2013/03/lanzamientos-destacados-marzo13-semana2/castlevania-lords-of-shadow-mirror-of-fate-2'><img width="100" height="100" src="https://xombitgames.com/files/2013/03/Castlevania-Lords-of-Shadow-Mirror-of-Fate-2-100x100.jpg" class="attachment-thumbnail size-thumbnail" alt="Gameplay 2" srcset="https://xombitgames.com/files/2013/03/Castlevania-Lords-of-Shadow-Mirror-of-Fate-2-100x100.jpg 100w, https://xombitgames.com/files/2013/03/Castlevania-Lords-of-Shadow-Mirror-of-Fate-2-50x50.jpg 50w, https://xombitgames.com/files/2013/03/Castlevania-Lords-of-Shadow-Mirror-of-Fate-2-118x118.jpg 118w" sizes="(max-width: 100px) 100vw, 100px" data-attachment-id="29142" data-orig-file="https://xombitgames.com/files/2013/03/Castlevania-Lords-of-Shadow-Mirror-of-Fate-2.jpg" data-orig-size="1280,713" data-comments-opened="1" data-image-meta="{&quot;aperture&quot;:&quot;0&quot;,&quot;credit&quot;:&quot;&quot;,&quot;camera&quot;:&quot;&quot;,&quot;caption&quot;:&quot;&quot;,&quot;created_timestamp&quot;:&quot;0&quot;,&quot;copyright&quot;:&quot;&quot;,&quot;focal_length&quot;:&quot;0&quot;,&quot;iso&quot;:&quot;0&quot;,&quot;shutter_speed&quot;:&quot;0&quot;,&quot;title&quot;:&quot;&quot;}" data-image-title="Castlevania Lords of Shadow Mirror of Fate (2)" data-image-description="" data-medium-file="https://xombitgames.com/files/2013/03/Castlevania-Lords-of-Shadow-Mirror-of-Fate-2-400x222.jpg" data-large-file="https://xombitgames.com/files/2013/03/Castlevania-Lords-of-Shadow-Mirror-of-Fate-2-700x389.jpg" /></a>
        </dt></dl><dl class='gallery-item'>
        <dt class='gallery-icon landscape'>
            <a href='https://xombitgames.com/2013/03/lanzamientos-destacados-marzo13-semana2/castlevania-lords-of-shadow-mirror-of-fate-1'><img width="100" height="100" src="https://xombitgames.com/files/2013/03/Castlevania-Lords-of-Shadow-Mirror-of-Fate-1-100x100.jpg" class="attachment-thumbnail size-thumbnail" alt="Gameplay 1" srcset="https://xombitgames.com/files/2013/03/Castlevania-Lords-of-Shadow-Mirror-of-Fate-1-100x100.jpg 100w, https://xombitgames.com/files/2013/03/Castlevania-Lords-of-Shadow-Mirror-of-Fate-1-50x50.jpg 50w, https://xombitgames.com/files/2013/03/Castlevania-Lords-of-Shadow-Mirror-of-Fate-1-118x118.jpg 118w" sizes="(max-width: 100px) 100vw, 100px" data-attachment-id="29141" data-orig-file="https://xombitgames.com/files/2013/03/Castlevania-Lords-of-Shadow-Mirror-of-Fate-1.jpg" data-orig-size="960,665" data-comments-opened="1" data-image-meta="{&quot;aperture&quot;:&quot;0&quot;,&quot;credit&quot;:&quot;&quot;,&quot;camera&quot;:&quot;&quot;,&quot;caption&quot;:&quot;&quot;,&quot;created_timestamp&quot;:&quot;0&quot;,&quot;copyright&quot;:&quot;&quot;,&quot;focal_length&quot;:&quot;0&quot;,&quot;iso&quot;:&quot;0&quot;,&quot;shutter_speed&quot;:&quot;0&quot;,&quot;title&quot;:&quot;&quot;}" data-image-title="Castlevania Lords of Shadow Mirror of Fate (1)" data-image-description="" data-medium-file="https://xombitgames.com/files/2013/03/Castlevania-Lords-of-Shadow-Mirror-of-Fate-1-400x277.jpg" data-large-file="https://xombitgames.com/files/2013/03/Castlevania-Lords-of-Shadow-Mirror-of-Fate-1-700x484.jpg" /></a>
        </dt></dl><br style="clear: both" /><dl class='gallery-item'>
        <dt class='gallery-icon landscape'>
            <a href='https://xombitgames.com/2013/03/lanzamientos-destacados-marzo13-semana2/naruto-ultimate-ninja-storm-3'><img width="100" height="100" src="https://xombitgames.com/files/2013/03/Naruto-Ultimate-Ninja-Storm-3-100x100.jpg" class="attachment-thumbnail size-thumbnail" alt="Portada del juego" srcset="https://xombitgames.com/files/2013/03/Naruto-Ultimate-Ninja-Storm-3-100x100.jpg 100w, https://xombitgames.com/files/2013/03/Naruto-Ultimate-Ninja-Storm-3-50x50.jpg 50w, https://xombitgames.com/files/2013/03/Naruto-Ultimate-Ninja-Storm-3-118x118.jpg 118w" sizes="(max-width: 100px) 100vw, 100px" data-attachment-id="29140" data-orig-file="https://xombitgames.com/files/2013/03/Naruto-Ultimate-Ninja-Storm-3.jpg" data-orig-size="1102,570" data-comments-opened="1" data-image-meta="{&quot;aperture&quot;:&quot;0&quot;,&quot;credit&quot;:&quot;&quot;,&quot;camera&quot;:&quot;&quot;,&quot;caption&quot;:&quot;&quot;,&quot;created_timestamp&quot;:&quot;0&quot;,&quot;copyright&quot;:&quot;&quot;,&quot;focal_length&quot;:&quot;0&quot;,&quot;iso&quot;:&quot;0&quot;,&quot;shutter_speed&quot;:&quot;0&quot;,&quot;title&quot;:&quot;&quot;}" data-image-title="Naruto Ultimate Ninja Storm 3" data-image-description="" data-medium-file="https://xombitgames.com/files/2013/03/Naruto-Ultimate-Ninja-Storm-3-400x206.jpg" data-large-file="https://xombitgames.com/files/2013/03/Naruto-Ultimate-Ninja-Storm-3-700x362.jpg" /></a>
        </dt></dl><dl class='gallery-item'>
        <dt class='gallery-icon landscape'>
            <a href='https://xombitgames.com/2013/03/lanzamientos-destacados-marzo13-semana2/naruto-ultimate-ninja-storm-3-4'><img width="100" height="100" src="https://xombitgames.com/files/2013/03/Naruto-Ultimate-Ninja-Storm-3-4-100x100.jpg" class="attachment-thumbnail size-thumbnail" alt="Selección de personajes" srcset="https://xombitgames.com/files/2013/03/Naruto-Ultimate-Ninja-Storm-3-4-100x100.jpg 100w, https://xombitgames.com/files/2013/03/Naruto-Ultimate-Ninja-Storm-3-4-50x50.jpg 50w, https://xombitgames.com/files/2013/03/Naruto-Ultimate-Ninja-Storm-3-4-118x118.jpg 118w" sizes="(max-width: 100px) 100vw, 100px" data-attachment-id="29139" data-orig-file="https://xombitgames.com/files/2013/03/Naruto-Ultimate-Ninja-Storm-3-4.jpg" data-orig-size="1200,675" data-comments-opened="1" data-image-meta="{&quot;aperture&quot;:&quot;0&quot;,&quot;credit&quot;:&quot;&quot;,&quot;camera&quot;:&quot;&quot;,&quot;caption&quot;:&quot;&quot;,&quot;created_timestamp&quot;:&quot;0&quot;,&quot;copyright&quot;:&quot;&quot;,&quot;focal_length&quot;:&quot;0&quot;,&quot;iso&quot;:&quot;0&quot;,&quot;shutter_speed&quot;:&quot;0&quot;,&quot;title&quot;:&quot;&quot;}" data-image-title="Naruto Ultimate Ninja Storm 3 (4)" data-image-description="" data-medium-file="https://xombitgames.com/files/2013/03/Naruto-Ultimate-Ninja-Storm-3-4-400x225.jpg" data-large-file="https://xombitgames.com/files/2013/03/Naruto-Ultimate-Ninja-Storm-3-4-700x393.jpg" /></a>
        </dt></dl><dl class='gallery-item'>
        <dt class='gallery-icon landscape'>
            <a href='https://xombitgames.com/2013/03/lanzamientos-destacados-marzo13-semana2/naruto-ultimate-ninja-storm-3-3'><img width="100" height="100" src="https://xombitgames.com/files/2013/03/Naruto-Ultimate-Ninja-Storm-3-3-100x100.jpg" class="attachment-thumbnail size-thumbnail" alt="Gameplay 3" srcset="https://xombitgames.com/files/2013/03/Naruto-Ultimate-Ninja-Storm-3-3-100x100.jpg 100w, https://xombitgames.com/files/2013/03/Naruto-Ultimate-Ninja-Storm-3-3-50x50.jpg 50w, https://xombitgames.com/files/2013/03/Naruto-Ultimate-Ninja-Storm-3-3-118x118.jpg 118w" sizes="(max-width: 100px) 100vw, 100px" data-attachment-id="29138" data-orig-file="https://xombitgames.com/files/2013/03/Naruto-Ultimate-Ninja-Storm-3-3.jpg" data-orig-size="1280,720" data-comments-opened="1" data-image-meta="{&quot;aperture&quot;:&quot;0&quot;,&quot;credit&quot;:&quot;&quot;,&quot;camera&quot;:&quot;&quot;,&quot;caption&quot;:&quot;&quot;,&quot;created_timestamp&quot;:&quot;0&quot;,&quot;copyright&quot;:&quot;&quot;,&quot;focal_length&quot;:&quot;0&quot;,&quot;iso&quot;:&quot;0&quot;,&quot;shutter_speed&quot;:&quot;0&quot;,&quot;title&quot;:&quot;&quot;}" data-image-title="Naruto Ultimate Ninja Storm 3 (3)" data-image-description="" data-medium-file="https://xombitgames.com/files/2013/03/Naruto-Ultimate-Ninja-Storm-3-3-400x225.jpg" data-large-file="https://xombitgames.com/files/2013/03/Naruto-Ultimate-Ninja-Storm-3-3-700x393.jpg" /></a>
        </dt></dl><dl class='gallery-item'>
        <dt class='gallery-icon landscape'>
            <a href='https://xombitgames.com/2013/03/lanzamientos-destacados-marzo13-semana2/naruto-ultimate-ninja-storm-3-2'><img width="100" height="100" src="https://xombitgames.com/files/2013/03/Naruto-Ultimate-Ninja-Storm-3-2-100x100.jpg" class="attachment-thumbnail size-thumbnail" alt="Gameplay 2" srcset="https://xombitgames.com/files/2013/03/Naruto-Ultimate-Ninja-Storm-3-2-100x100.jpg 100w, https://xombitgames.com/files/2013/03/Naruto-Ultimate-Ninja-Storm-3-2-50x50.jpg 50w, https://xombitgames.com/files/2013/03/Naruto-Ultimate-Ninja-Storm-3-2-118x118.jpg 118w" sizes="(max-width: 100px) 100vw, 100px" data-attachment-id="29137" data-orig-file="https://xombitgames.com/files/2013/03/Naruto-Ultimate-Ninja-Storm-3-2.jpg" data-orig-size="1280,720" data-comments-opened="1" data-image-meta="{&quot;aperture&quot;:&quot;0&quot;,&quot;credit&quot;:&quot;&quot;,&quot;camera&quot;:&quot;&quot;,&quot;caption&quot;:&quot;&quot;,&quot;created_timestamp&quot;:&quot;0&quot;,&quot;copyright&quot;:&quot;&quot;,&quot;focal_length&quot;:&quot;0&quot;,&quot;iso&quot;:&quot;0&quot;,&quot;shutter_speed&quot;:&quot;0&quot;,&quot;title&quot;:&quot;&quot;}" data-image-title="Naruto Ultimate Ninja Storm 3 (2)" data-image-description="" data-medium-file="https://xombitgames.com/files/2013/03/Naruto-Ultimate-Ninja-Storm-3-2-400x225.jpg" data-large-file="https://xombitgames.com/files/2013/03/Naruto-Ultimate-Ninja-Storm-3-2-700x393.jpg" /></a>
        </dt></dl><dl class='gallery-item'>
        <dt class='gallery-icon landscape'>
            <a href='https://xombitgames.com/2013/03/lanzamientos-destacados-marzo13-semana2/naruto-ultimate-ninja-storm-3-1'><img width="100" height="100" src="https://xombitgames.com/files/2013/03/Naruto-Ultimate-Ninja-Storm-3-1-100x100.jpg" class="attachment-thumbnail size-thumbnail" alt="Gameplay 1" srcset="https://xombitgames.com/files/2013/03/Naruto-Ultimate-Ninja-Storm-3-1-100x100.jpg 100w, https://xombitgames.com/files/2013/03/Naruto-Ultimate-Ninja-Storm-3-1-50x50.jpg 50w, https://xombitgames.com/files/2013/03/Naruto-Ultimate-Ninja-Storm-3-1-118x118.jpg 118w" sizes="(max-width: 100px) 100vw, 100px" data-attachment-id="29136" data-orig-file="https://xombitgames.com/files/2013/03/Naruto-Ultimate-Ninja-Storm-3-1.jpg" data-orig-size="1279,678" data-comments-opened="1" data-image-meta="{&quot;aperture&quot;:&quot;0&quot;,&quot;credit&quot;:&quot;&quot;,&quot;camera&quot;:&quot;&quot;,&quot;caption&quot;:&quot;&quot;,&quot;created_timestamp&quot;:&quot;0&quot;,&quot;copyright&quot;:&quot;&quot;,&quot;focal_length&quot;:&quot;0&quot;,&quot;iso&quot;:&quot;0&quot;,&quot;shutter_speed&quot;:&quot;0&quot;,&quot;title&quot;:&quot;&quot;}" data-image-title="Naruto Ultimate Ninja Storm 3 (1)" data-image-description="" data-medium-file="https://xombitgames.com/files/2013/03/Naruto-Ultimate-Ninja-Storm-3-1-400x212.jpg" data-large-file="https://xombitgames.com/files/2013/03/Naruto-Ultimate-Ninja-Storm-3-1-700x371.jpg" /></a>
        </dt></dl><dl class='gallery-item'>
        <dt class='gallery-icon landscape'>
            <a href='https://xombitgames.com/2013/03/lanzamientos-destacados-marzo13-semana2/pixelry'><img width="100" height="100" src="https://xombitgames.com/files/2013/03/Pixelry-100x100.jpg" class="attachment-thumbnail size-thumbnail" alt="Portada del juego" srcset="https://xombitgames.com/files/2013/03/Pixelry-100x100.jpg 100w, https://xombitgames.com/files/2013/03/Pixelry-50x50.jpg 50w, https://xombitgames.com/files/2013/03/Pixelry-118x118.jpg 118w" sizes="(max-width: 100px) 100vw, 100px" data-attachment-id="29135" data-orig-file="https://xombitgames.com/files/2013/03/Pixelry.jpg" data-orig-size="940,529" data-comments-opened="1" data-image-meta="{&quot;aperture&quot;:&quot;0&quot;,&quot;credit&quot;:&quot;&quot;,&quot;camera&quot;:&quot;&quot;,&quot;caption&quot;:&quot;&quot;,&quot;created_timestamp&quot;:&quot;0&quot;,&quot;copyright&quot;:&quot;&quot;,&quot;focal_length&quot;:&quot;0&quot;,&quot;iso&quot;:&quot;0&quot;,&quot;shutter_speed&quot;:&quot;0&quot;,&quot;title&quot;:&quot;&quot;}" data-image-title="Pixelry" data-image-description="" data-medium-file="https://xombitgames.com/files/2013/03/Pixelry-400x225.jpg" data-large-file="https://xombitgames.com/files/2013/03/Pixelry-700x393.jpg" /></a>
        </dt></dl><br style="clear: both" /><dl class='gallery-item'>
        <dt class='gallery-icon landscape'>
            <a href='https://xombitgames.com/2013/03/lanzamientos-destacados-marzo13-semana2/pixelry-4'><img width="100" height="100" src="https://xombitgames.com/files/2013/03/Pixelry-4-100x100.jpg" class="attachment-thumbnail size-thumbnail" alt="Gameplay 4" srcset="https://xombitgames.com/files/2013/03/Pixelry-4-100x100.jpg 100w, https://xombitgames.com/files/2013/03/Pixelry-4-50x50.jpg 50w, https://xombitgames.com/files/2013/03/Pixelry-4-118x118.jpg 118w" sizes="(max-width: 100px) 100vw, 100px" data-attachment-id="29134" data-orig-file="https://xombitgames.com/files/2013/03/Pixelry-4.jpg" data-orig-size="960,544" data-comments-opened="1" data-image-meta="{&quot;aperture&quot;:&quot;0&quot;,&quot;credit&quot;:&quot;&quot;,&quot;camera&quot;:&quot;&quot;,&quot;caption&quot;:&quot;&quot;,&quot;created_timestamp&quot;:&quot;0&quot;,&quot;copyright&quot;:&quot;&quot;,&quot;focal_length&quot;:&quot;0&quot;,&quot;iso&quot;:&quot;0&quot;,&quot;shutter_speed&quot;:&quot;0&quot;,&quot;title&quot;:&quot;&quot;}" data-image-title="Pixelry (4)" data-image-description="" data-medium-file="https://xombitgames.com/files/2013/03/Pixelry-4-400x226.jpg" data-large-file="https://xombitgames.com/files/2013/03/Pixelry-4-700x396.jpg" /></a>
        </dt></dl><dl class='gallery-item'>
        <dt class='gallery-icon landscape'>
            <a href='https://xombitgames.com/2013/03/lanzamientos-destacados-marzo13-semana2/pixelry-3'><img width="100" height="100" src="https://xombitgames.com/files/2013/03/Pixelry-3-100x100.jpg" class="attachment-thumbnail size-thumbnail" alt="Gameplay 3" srcset="https://xombitgames.com/files/2013/03/Pixelry-3-100x100.jpg 100w, https://xombitgames.com/files/2013/03/Pixelry-3-50x50.jpg 50w, https://xombitgames.com/files/2013/03/Pixelry-3-118x118.jpg 118w" sizes="(max-width: 100px) 100vw, 100px" data-attachment-id="29133" data-orig-file="https://xombitgames.com/files/2013/03/Pixelry-3.jpg" data-orig-size="960,544" data-comments-opened="1" data-image-meta="{&quot;aperture&quot;:&quot;0&quot;,&quot;credit&quot;:&quot;&quot;,&quot;camera&quot;:&quot;&quot;,&quot;caption&quot;:&quot;&quot;,&quot;created_timestamp&quot;:&quot;0&quot;,&quot;copyright&quot;:&quot;&quot;,&quot;focal_length&quot;:&quot;0&quot;,&quot;iso&quot;:&quot;0&quot;,&quot;shutter_speed&quot;:&quot;0&quot;,&quot;title&quot;:&quot;&quot;}" data-image-title="Pixelry (3)" data-image-description="" data-medium-file="https://xombitgames.com/files/2013/03/Pixelry-3-400x226.jpg" data-large-file="https://xombitgames.com/files/2013/03/Pixelry-3-700x396.jpg" /></a>
        </dt></dl><dl class='gallery-item'>
        <dt class='gallery-icon landscape'>
            <a href='https://xombitgames.com/2013/03/lanzamientos-destacados-marzo13-semana2/pixelry-2'><img width="100" height="100" src="https://xombitgames.com/files/2013/03/Pixelry-2-100x100.jpg" class="attachment-thumbnail size-thumbnail" alt="Gameplay 2" srcset="https://xombitgames.com/files/2013/03/Pixelry-2-100x100.jpg 100w, https://xombitgames.com/files/2013/03/Pixelry-2-50x50.jpg 50w, https://xombitgames.com/files/2013/03/Pixelry-2-118x118.jpg 118w" sizes="(max-width: 100px) 100vw, 100px" data-attachment-id="29132" data-orig-file="https://xombitgames.com/files/2013/03/Pixelry-2.jpg" data-orig-size="960,544" data-comments-opened="1" data-image-meta="{&quot;aperture&quot;:&quot;0&quot;,&quot;credit&quot;:&quot;&quot;,&quot;camera&quot;:&quot;&quot;,&quot;caption&quot;:&quot;&quot;,&quot;created_timestamp&quot;:&quot;0&quot;,&quot;copyright&quot;:&quot;&quot;,&quot;focal_length&quot;:&quot;0&quot;,&quot;iso&quot;:&quot;0&quot;,&quot;shutter_speed&quot;:&quot;0&quot;,&quot;title&quot;:&quot;&quot;}" data-image-title="Pixelry (2)" data-image-description="" data-medium-file="https://xombitgames.com/files/2013/03/Pixelry-2-400x226.jpg" data-large-file="https://xombitgames.com/files/2013/03/Pixelry-2-700x396.jpg" /></a>
        </dt></dl><dl class='gallery-item'>
        <dt class='gallery-icon landscape'>
            <a href='https://xombitgames.com/2013/03/lanzamientos-destacados-marzo13-semana2/pixelry-1'><img width="100" height="100" src="https://xombitgames.com/files/2013/03/Pixelry-1-100x100.jpg" class="attachment-thumbnail size-thumbnail" alt="Gameplay 1" srcset="https://xombitgames.com/files/2013/03/Pixelry-1-100x100.jpg 100w, https://xombitgames.com/files/2013/03/Pixelry-1-50x50.jpg 50w, https://xombitgames.com/files/2013/03/Pixelry-1-118x118.jpg 118w" sizes="(max-width: 100px) 100vw, 100px" data-attachment-id="29131" data-orig-file="https://xombitgames.com/files/2013/03/Pixelry-1.jpg" data-orig-size="954,539" data-comments-opened="1" data-image-meta="{&quot;aperture&quot;:&quot;0&quot;,&quot;credit&quot;:&quot;&quot;,&quot;camera&quot;:&quot;&quot;,&quot;caption&quot;:&quot;&quot;,&quot;created_timestamp&quot;:&quot;0&quot;,&quot;copyright&quot;:&quot;&quot;,&quot;focal_length&quot;:&quot;0&quot;,&quot;iso&quot;:&quot;0&quot;,&quot;shutter_speed&quot;:&quot;0&quot;,&quot;title&quot;:&quot;&quot;}" data-image-title="Pixelry (1)" data-image-description="" data-medium-file="https://xombitgames.com/files/2013/03/Pixelry-1-400x225.jpg" data-large-file="https://xombitgames.com/files/2013/03/Pixelry-1-700x395.jpg" /></a>
        </dt></dl><dl class='gallery-item'>
        <dt class='gallery-icon landscape'>
            <a href='https://xombitgames.com/2013/03/lanzamientos-destacados-marzo13-semana2/south-park-the-stick-of-truth'><img width="100" height="100" src="https://xombitgames.com/files/2013/03/South-Park-the-stick-of-truth-100x100.jpg" class="attachment-thumbnail size-thumbnail" alt="Portada del juego" srcset="https://xombitgames.com/files/2013/03/South-Park-the-stick-of-truth-100x100.jpg 100w, https://xombitgames.com/files/2013/03/South-Park-the-stick-of-truth-50x50.jpg 50w, https://xombitgames.com/files/2013/03/South-Park-the-stick-of-truth-118x118.jpg 118w" sizes="(max-width: 100px) 100vw, 100px" data-attachment-id="29130" data-orig-file="https://xombitgames.com/files/2013/03/South-Park-the-stick-of-truth.jpg" data-orig-size="1280,689" data-comments-opened="1" data-image-meta="{&quot;aperture&quot;:&quot;0&quot;,&quot;credit&quot;:&quot;&quot;,&quot;camera&quot;:&quot;&quot;,&quot;caption&quot;:&quot;&quot;,&quot;created_timestamp&quot;:&quot;0&quot;,&quot;copyright&quot;:&quot;&quot;,&quot;focal_length&quot;:&quot;0&quot;,&quot;iso&quot;:&quot;0&quot;,&quot;shutter_speed&quot;:&quot;0&quot;,&quot;title&quot;:&quot;&quot;}" data-image-title="South Park the stick of truth" data-image-description="" data-medium-file="https://xombitgames.com/files/2013/03/South-Park-the-stick-of-truth-400x215.jpg" data-large-file="https://xombitgames.com/files/2013/03/South-Park-the-stick-of-truth-700x376.jpg" /></a>
        </dt></dl><dl class='gallery-item'>
        <dt class='gallery-icon landscape'>
            <a href='https://xombitgames.com/2013/03/lanzamientos-destacados-marzo13-semana2/south-park-the-stick-of-truth-4'><img width="100" height="100" src="https://xombitgames.com/files/2013/03/South-Park-the-stick-of-truth-4-100x100.jpg" class="attachment-thumbnail size-thumbnail" alt="Gameplay 4" srcset="https://xombitgames.com/files/2013/03/South-Park-the-stick-of-truth-4-100x100.jpg 100w, https://xombitgames.com/files/2013/03/South-Park-the-stick-of-truth-4-50x50.jpg 50w, https://xombitgames.com/files/2013/03/South-Park-the-stick-of-truth-4-118x118.jpg 118w" sizes="(max-width: 100px) 100vw, 100px" data-attachment-id="29129" data-orig-file="https://xombitgames.com/files/2013/03/South-Park-the-stick-of-truth-4.jpg" data-orig-size="1920,1080" data-comments-opened="1" data-image-meta="{&quot;aperture&quot;:&quot;0&quot;,&quot;credit&quot;:&quot;&quot;,&quot;camera&quot;:&quot;&quot;,&quot;caption&quot;:&quot;&quot;,&quot;created_timestamp&quot;:&quot;0&quot;,&quot;copyright&quot;:&quot;&quot;,&quot;focal_length&quot;:&quot;0&quot;,&quot;iso&quot;:&quot;0&quot;,&quot;shutter_speed&quot;:&quot;0&quot;,&quot;title&quot;:&quot;&quot;}" data-image-title="South Park the stick of truth (4)" data-image-description="" data-medium-file="https://xombitgames.com/files/2013/03/South-Park-the-stick-of-truth-4-400x225.jpg" data-large-file="https://xombitgames.com/files/2013/03/South-Park-the-stick-of-truth-4-700x393.jpg" /></a>
        </dt></dl><br style="clear: both" /><dl class='gallery-item'>
        <dt class='gallery-icon landscape'>
            <a href='https://xombitgames.com/2013/03/lanzamientos-destacados-marzo13-semana2/south-park-the-stick-of-truth-3'><img width="100" height="100" src="https://xombitgames.com/files/2013/03/South-Park-the-stick-of-truth-3-100x100.jpg" class="attachment-thumbnail size-thumbnail" alt="Gameplay 3" srcset="https://xombitgames.com/files/2013/03/South-Park-the-stick-of-truth-3-100x100.jpg 100w, https://xombitgames.com/files/2013/03/South-Park-the-stick-of-truth-3-50x50.jpg 50w, https://xombitgames.com/files/2013/03/South-Park-the-stick-of-truth-3-118x118.jpg 118w" sizes="(max-width: 100px) 100vw, 100px" data-attachment-id="29128" data-orig-file="https://xombitgames.com/files/2013/03/South-Park-the-stick-of-truth-3.jpg" data-orig-size="1500,843" data-comments-opened="1" data-image-meta="{&quot;aperture&quot;:&quot;0&quot;,&quot;credit&quot;:&quot;&quot;,&quot;camera&quot;:&quot;&quot;,&quot;caption&quot;:&quot;&quot;,&quot;created_timestamp&quot;:&quot;0&quot;,&quot;copyright&quot;:&quot;&quot;,&quot;focal_length&quot;:&quot;0&quot;,&quot;iso&quot;:&quot;0&quot;,&quot;shutter_speed&quot;:&quot;0&quot;,&quot;title&quot;:&quot;&quot;}" data-image-title="South Park the stick of truth (3)" data-image-description="" data-medium-file="https://xombitgames.com/files/2013/03/South-Park-the-stick-of-truth-3-400x224.jpg" data-large-file="https://xombitgames.com/files/2013/03/South-Park-the-stick-of-truth-3-700x393.jpg" /></a>
        </dt></dl><dl class='gallery-item'>
        <dt class='gallery-icon landscape'>
            <a href='https://xombitgames.com/2013/03/lanzamientos-destacados-marzo13-semana2/south-park-the-stick-of-truth-2'><img width="100" height="100" src="https://xombitgames.com/files/2013/03/South-Park-the-stick-of-truth-2-100x100.jpg" class="attachment-thumbnail size-thumbnail" alt="Gameplay 2" srcset="https://xombitgames.com/files/2013/03/South-Park-the-stick-of-truth-2-100x100.jpg 100w, https://xombitgames.com/files/2013/03/South-Park-the-stick-of-truth-2-50x50.jpg 50w, https://xombitgames.com/files/2013/03/South-Park-the-stick-of-truth-2-118x118.jpg 118w" sizes="(max-width: 100px) 100vw, 100px" data-attachment-id="29127" data-orig-file="https://xombitgames.com/files/2013/03/South-Park-the-stick-of-truth-2.jpg" data-orig-size="1280,720" data-comments-opened="1" data-image-meta="{&quot;aperture&quot;:&quot;0&quot;,&quot;credit&quot;:&quot;&quot;,&quot;camera&quot;:&quot;&quot;,&quot;caption&quot;:&quot;&quot;,&quot;created_timestamp&quot;:&quot;0&quot;,&quot;copyright&quot;:&quot;&quot;,&quot;focal_length&quot;:&quot;0&quot;,&quot;iso&quot;:&quot;0&quot;,&quot;shutter_speed&quot;:&quot;0&quot;,&quot;title&quot;:&quot;&quot;}" data-image-title="South Park the stick of truth (2)" data-image-description="" data-medium-file="https://xombitgames.com/files/2013/03/South-Park-the-stick-of-truth-2-400x225.jpg" data-large-file="https://xombitgames.com/files/2013/03/South-Park-the-stick-of-truth-2-700x393.jpg" /></a>
        </dt></dl><dl class='gallery-item'>
        <dt class='gallery-icon landscape'>
            <a href='https://xombitgames.com/2013/03/lanzamientos-destacados-marzo13-semana2/south-park-the-stick-of-truth-1'><img width="100" height="100" src="https://xombitgames.com/files/2013/03/South-Park-the-stick-of-truth-1-100x100.jpg" class="attachment-thumbnail size-thumbnail" alt="Gameplay 1" srcset="https://xombitgames.com/files/2013/03/South-Park-the-stick-of-truth-1-100x100.jpg 100w, https://xombitgames.com/files/2013/03/South-Park-the-stick-of-truth-1-50x50.jpg 50w, https://xombitgames.com/files/2013/03/South-Park-the-stick-of-truth-1-118x118.jpg 118w" sizes="(max-width: 100px) 100vw, 100px" data-attachment-id="29126" data-orig-file="https://xombitgames.com/files/2013/03/South-Park-the-stick-of-truth-1.jpg" data-orig-size="1024,719" data-comments-opened="1" data-image-meta="{&quot;aperture&quot;:&quot;0&quot;,&quot;credit&quot;:&quot;&quot;,&quot;camera&quot;:&quot;&quot;,&quot;caption&quot;:&quot;&quot;,&quot;created_timestamp&quot;:&quot;0&quot;,&quot;copyright&quot;:&quot;&quot;,&quot;focal_length&quot;:&quot;0&quot;,&quot;iso&quot;:&quot;0&quot;,&quot;shutter_speed&quot;:&quot;0&quot;,&quot;title&quot;:&quot;&quot;}" data-image-title="South Park the stick of truth (1)" data-image-description="" data-medium-file="https://xombitgames.com/files/2013/03/South-Park-the-stick-of-truth-1-400x280.jpg" data-large-file="https://xombitgames.com/files/2013/03/South-Park-the-stick-of-truth-1-700x491.jpg" /></a>
        </dt></dl><dl class='gallery-item'>
        <dt class='gallery-icon landscape'>
            <a href='https://xombitgames.com/2013/03/lanzamientos-destacados-marzo13-semana2/tomb-raider'><img width="100" height="100" src="https://xombitgames.com/files/2013/03/Tomb-Raider-100x100.jpg" class="attachment-thumbnail size-thumbnail" alt="Wallpaper de Lara" srcset="https://xombitgames.com/files/2013/03/Tomb-Raider-100x100.jpg 100w, https://xombitgames.com/files/2013/03/Tomb-Raider-50x50.jpg 50w, https://xombitgames.com/files/2013/03/Tomb-Raider-118x118.jpg 118w" sizes="(max-width: 100px) 100vw, 100px" data-attachment-id="29125" data-orig-file="https://xombitgames.com/files/2013/03/Tomb-Raider-e1362504251308.jpg" data-orig-size="700,372" data-comments-opened="1" data-image-meta="{&quot;aperture&quot;:&quot;0&quot;,&quot;credit&quot;:&quot;&quot;,&quot;camera&quot;:&quot;&quot;,&quot;caption&quot;:&quot;&quot;,&quot;created_timestamp&quot;:&quot;0&quot;,&quot;copyright&quot;:&quot;&quot;,&quot;focal_length&quot;:&quot;0&quot;,&quot;iso&quot;:&quot;0&quot;,&quot;shutter_speed&quot;:&quot;0&quot;,&quot;title&quot;:&quot;&quot;}" data-image-title="Tomb Raider" data-image-description="" data-medium-file="https://xombitgames.com/files/2013/03/Tomb-Raider-400x212.jpg" data-large-file="https://xombitgames.com/files/2013/03/Tomb-Raider-700x372.jpg" /></a>
        </dt></dl><dl class='gallery-item'>
        <dt class='gallery-icon landscape'>
            <a href='https://xombitgames.com/2013/03/lanzamientos-destacados-marzo13-semana2/tomb-raider-3-2'><img width="100" height="100" src="https://xombitgames.com/files/2013/03/Tomb-Raider-3-100x100.jpg" class="attachment-thumbnail size-thumbnail" alt="Gameplay 3" srcset="https://xombitgames.com/files/2013/03/Tomb-Raider-3-100x100.jpg 100w, https://xombitgames.com/files/2013/03/Tomb-Raider-3-50x50.jpg 50w, https://xombitgames.com/files/2013/03/Tomb-Raider-3-118x118.jpg 118w" sizes="(max-width: 100px) 100vw, 100px" data-attachment-id="29123" data-orig-file="https://xombitgames.com/files/2013/03/Tomb-Raider-3.jpg" data-orig-size="1920,1080" data-comments-opened="1" data-image-meta="{&quot;aperture&quot;:&quot;0&quot;,&quot;credit&quot;:&quot;&quot;,&quot;camera&quot;:&quot;&quot;,&quot;caption&quot;:&quot;&quot;,&quot;created_timestamp&quot;:&quot;0&quot;,&quot;copyright&quot;:&quot;&quot;,&quot;focal_length&quot;:&quot;0&quot;,&quot;iso&quot;:&quot;0&quot;,&quot;shutter_speed&quot;:&quot;0&quot;,&quot;title&quot;:&quot;&quot;}" data-image-title="Tomb Raider (3)" data-image-description="" data-medium-file="https://xombitgames.com/files/2013/03/Tomb-Raider-3-400x225.jpg" data-large-file="https://xombitgames.com/files/2013/03/Tomb-Raider-3-700x393.jpg" /></a>
        </dt></dl><dl class='gallery-item'>
        <dt class='gallery-icon landscape'>
            <a href='https://xombitgames.com/2013/03/lanzamientos-destacados-marzo13-semana2/tomb-raider-1-2'><img width="100" height="100" src="https://xombitgames.com/files/2013/03/Tomb-Raider-1-100x100.jpg" class="attachment-thumbnail size-thumbnail" alt="Gameplay 1" srcset="https://xombitgames.com/files/2013/03/Tomb-Raider-1-100x100.jpg 100w, https://xombitgames.com/files/2013/03/Tomb-Raider-1-50x50.jpg 50w, https://xombitgames.com/files/2013/03/Tomb-Raider-1-118x118.jpg 118w" sizes="(max-width: 100px) 100vw, 100px" data-attachment-id="29121" data-orig-file="https://xombitgames.com/files/2013/03/Tomb-Raider-1.jpg" data-orig-size="1920,1080" data-comments-opened="1" data-image-meta="{&quot;aperture&quot;:&quot;0&quot;,&quot;credit&quot;:&quot;&quot;,&quot;camera&quot;:&quot;&quot;,&quot;caption&quot;:&quot;&quot;,&quot;created_timestamp&quot;:&quot;0&quot;,&quot;copyright&quot;:&quot;&quot;,&quot;focal_length&quot;:&quot;0&quot;,&quot;iso&quot;:&quot;0&quot;,&quot;shutter_speed&quot;:&quot;0&quot;,&quot;title&quot;:&quot;&quot;}" data-image-title="Tomb Raider (1)" data-image-description="" data-medium-file="https://xombitgames.com/files/2013/03/Tomb-Raider-1-400x225.jpg" data-large-file="https://xombitgames.com/files/2013/03/Tomb-Raider-1-700x393.jpg" /></a>
        </dt></dl><br style="clear: both" /><dl class='gallery-item'>
        <dt class='gallery-icon landscape'>
            <a href='https://xombitgames.com/2013/03/lanzamientos-destacados-marzo13-semana2/tomb-raider-2-2'><img width="100" height="100" src="https://xombitgames.com/files/2013/03/Tomb-Raider-2-100x100.jpg" class="attachment-thumbnail size-thumbnail" alt="Gameplay 2" srcset="https://xombitgames.com/files/2013/03/Tomb-Raider-2-100x100.jpg 100w, https://xombitgames.com/files/2013/03/Tomb-Raider-2-50x50.jpg 50w, https://xombitgames.com/files/2013/03/Tomb-Raider-2-118x118.jpg 118w" sizes="(max-width: 100px) 100vw, 100px" data-attachment-id="29122" data-orig-file="https://xombitgames.com/files/2013/03/Tomb-Raider-2.jpg" data-orig-size="940,528" data-comments-opened="1" data-image-meta="{&quot;aperture&quot;:&quot;0&quot;,&quot;credit&quot;:&quot;&quot;,&quot;camera&quot;:&quot;&quot;,&quot;caption&quot;:&quot;&quot;,&quot;created_timestamp&quot;:&quot;0&quot;,&quot;copyright&quot;:&quot;&quot;,&quot;focal_length&quot;:&quot;0&quot;,&quot;iso&quot;:&quot;0&quot;,&quot;shutter_speed&quot;:&quot;0&quot;,&quot;title&quot;:&quot;&quot;}" data-image-title="Tomb Raider (2)" data-image-description="" data-medium-file="https://xombitgames.com/files/2013/03/Tomb-Raider-2-400x224.jpg" data-large-file="https://xombitgames.com/files/2013/03/Tomb-Raider-2-700x393.jpg" /></a>
        </dt></dl>
        <br style='clear: both' />
    </div>