En esta semana que estrenamos, se nos presenta la oportunidad de probar cinco nuevos juegos que aparecerán en Xbox 360, Android, PS3, PC y Mac, una lista en la que llevamos echando de menos títulos para las portátiles de Nintendo e incluso algún gran lanzamiento para Wii U o la relegada a un segundo plano, Wii. Kratos vuelve, StarCraft también, los francotiradores están de moda con Sniper y dos títulos que no dejarán indiferente a nadie, os los presentamos a continuación.
StarCraft II: Heart of the Swarm (PC, Mac)
No hace mucho os presentábamos el maravilloso trailer que Blizzard había elaborado para todos los seguidores de la saga y para quienes, simplemente, les gustara los buenos vídeos. En él podíamos ver resquicios de lo que sería esta expansión para StarCraft II que tanto está dando que hablar. El próximo 12 de marzo saldremos de dudas en lo que a contenido adicional se refiere en un género y una franquicia venida a menos en cuanto a popularidad.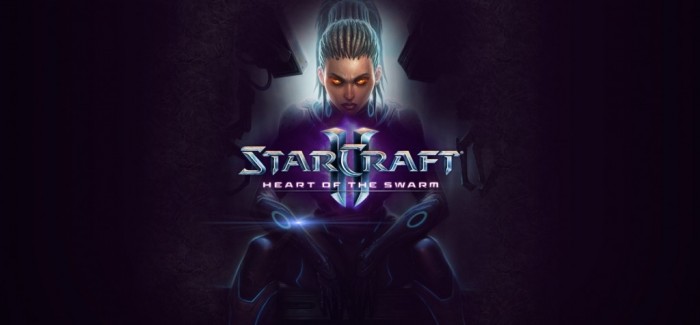 Este Heart of the Swarm, o en el corazón del enjambre, es la segunda entrega de las tres preparadas por Blizzard para continuar su saga más laureada de RTS. Por unos 37 euros podremos seguir disfrutando con una gran cantidad de contenido tanto en PC como en Mac. Del mismo modo tendremos mundos inexplorados, podremos investigar la mente de la colmena como nunca antes lo hemos hecho. Además el juego competitivo en Battle.net se ha mejorado fomentando los contenidos creados por la propia comunidad.
Darkstalkers Resurrection (Xbox 360, PS3)
Llevamos semanas presentando cada una de ellas en nuestra sección algún que otro juego de lucha, y en esta ocasión no iba a ser menos. Darkstalkers Resurrecion viene pisando muy fuerte en este terreno y género tan saturado, aunque repartido entre los mejores como el incansable Street Fighter, Soul Calibur, Tekken o el recién renovado Mortal Kombat. Tendrá muy difícil meter la cabeza y arrancar alguna migaja.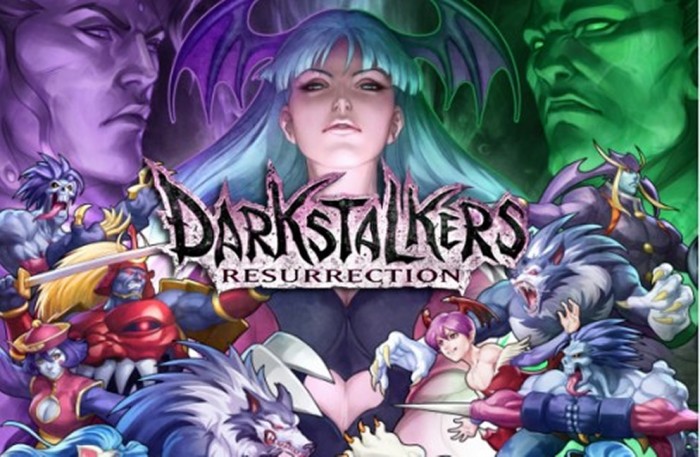 El próximo día 13 tendremos en tiendas digitales, como PlayStation Network y Xbox Live, esta nueva joya de la mano de Capcom, que vendrá con dos versiones: Night Warriors: Darkstalkers' Revenge y Darkstalkers 3. Además de la considerable mejora gráfica a través de filtros de última generación, se han implementado algunos elementos que adaptan a este título a los tiempos de hoy, como el juego en línea, con un modo espectador y la integración de logros y trofeos en ambas consolas. Su precio será de unos 1200 puntos Microsoft y cerca de 15 euros.
God of War Ascension (PS3)
Llevábamos tiempo esperando esta cuarta entrega de la saga de Kratos en PS3, y esta semana lo tendremos entre nosotros. Grandísimo lanzamiento de Sony Santa Monica para la sobremesa de Sony que llega en exclusiva a partir del 13 de marzo por un precio que se sitúa -como ya estamos acostumbrados, en unos 63 euros. Los aficionados a las aventuras de Kratos están de enhorabuena. Veremos por qué llegó a conseguir el sobrenombre de 'El fantasma de Esparta'.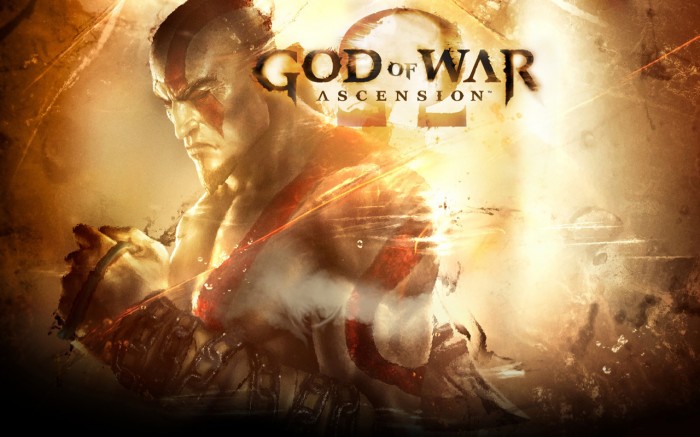 Los dioses serán castigados de nuevo por Kratos y sus innumerables combos de combate a lo largo de los escenarios mitológicos creados para la ocasión. Estimamos una versión para PS Vita en no mucho tiempo, ya que la portátil de Sony merece un juego de esta magnitud para salir adelante. En esta precuela conoceremos cómo llegó Kratos a convertirse en el esclavo de los dioses y controlaremos a nuestro protagonista cuando era tan sólo un general espartano.
The Conduit HD (Android)
Los creadores de la saga The Conduit en Wii no han querido centrarse en seguir la serie con la tercera entrega en Wii U y nos han sorprendido a todos poniéndose manos a la obra con The Conduit HD para dispositivos Android. Sin embargo no todos podremos disfrutar de este maravilloso shooter en primera persona, ya que han afirmado que sólo podrán correrlo quienes tengan un procesador NVIDIA Tegra. Suponemos que en su versión 2 y 3 actuales.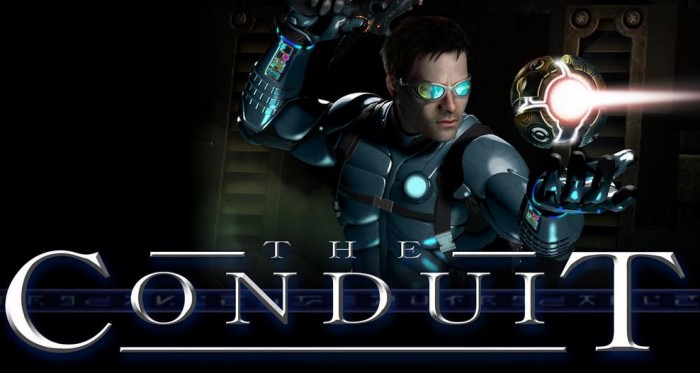 El 14 de marzo lo tendremos en la sección Tegra Zone de Google Play, aunque suponemos que no dejarán de salir adaptaciones a otros procesadores gráficos como Adreno 220, 225, 320 o PowerVR entre otros. Por cerca de 4 euros podrán hacerse con los nueve niveles que lo componen, los agraciados y disfrutar de este genial título remasterizado y portado para la ocasión. Supongo que no tardaremos en ver la tercera entrega en consolas de sobremesa, ya sea Wii U, PS3 o Xbox 360.
Sniper: Ghost Warrior 2 (PC, PS3, Xbox 360)
La saga Sniper puede estar llegando a sus horas finales con esta última entrega. Sus increíbles gráficos merecen otro trato por parte de los usuarios, ya que no está recibiendo, en forma de ventas, lo que se merece. Esta es la continuación de la primera entrega, que nos dejó con la boca abierta por su jugabilidad y su apartado visual. Wii U y PS Vita también recibirán su ración de francotirador, pero será más tarde, puede que durante este mismo año.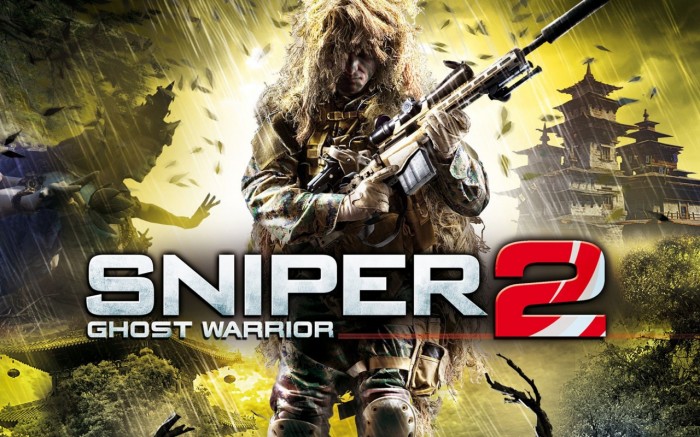 El próximo viernes 15 de marzo podremos hacernos con él por un precio que ronda los 30 euros en PC y los 40 en consolas de sobremesa. City Interactive es la encargada de hacernos la boca agua con algunos vídeos que han salido por la red para demostrar que no se rinden y que pueden hacer de su juego una franquicia que perdure en el tiempo, cual Call of Duty, pero con su peculiar estilo. Las físicas utilizadas han sido mejoradas y ahora el realismo será total en campaña.
Galería de imágenes
    <style type='text/css'>
        #gallery-2 {
            margin: auto;
        }
        #gallery-2 .gallery-item {
            float: left;
            margin-top: 10px;
            text-align: center;
            width: 16%;
        }
        #gallery-2 img {
            border: 2px solid #cfcfcf;
        }
        #gallery-2 .gallery-caption {
            margin-left: 0;
        }
        /* see gallery_shortcode() in wp-includes/media.php */
    </style>
    <div data-carousel-extra='{"blog_id":27,"permalink":"https:\/\/xombitgames.com\/2013\/03\/lanzamientos-marzo13-semana3","likes_blog_id":40960699}' id='gallery-2' class='gallery galleryid-29808 gallery-columns-6 gallery-size-thumbnail'><dl class='gallery-item'>
        <dt class='gallery-icon landscape'>
            <a href='https://xombitgames.com/2013/03/lanzamientos-marzo13-semana3/darkstalkers-resurrection'><img width="100" height="100" src="https://xombitgames.com/files/2013/03/Darkstalkers-Resurrection-100x100.jpg" class="attachment-thumbnail size-thumbnail" alt="Portada del juego" srcset="https://xombitgames.com/files/2013/03/Darkstalkers-Resurrection-100x100.jpg 100w, https://xombitgames.com/files/2013/03/Darkstalkers-Resurrection-50x50.jpg 50w, https://xombitgames.com/files/2013/03/Darkstalkers-Resurrection-118x118.jpg 118w" sizes="(max-width: 100px) 100vw, 100px" data-attachment-id="29878" data-orig-file="https://xombitgames.com/files/2013/03/Darkstalkers-Resurrection.jpg" data-orig-size="994,650" data-comments-opened="1" data-image-meta="{&quot;aperture&quot;:&quot;0&quot;,&quot;credit&quot;:&quot;&quot;,&quot;camera&quot;:&quot;&quot;,&quot;caption&quot;:&quot;&quot;,&quot;created_timestamp&quot;:&quot;0&quot;,&quot;copyright&quot;:&quot;&quot;,&quot;focal_length&quot;:&quot;0&quot;,&quot;iso&quot;:&quot;0&quot;,&quot;shutter_speed&quot;:&quot;0&quot;,&quot;title&quot;:&quot;&quot;}" data-image-title="Darkstalkers Resurrection" data-image-description="" data-medium-file="https://xombitgames.com/files/2013/03/Darkstalkers-Resurrection-400x261.jpg" data-large-file="https://xombitgames.com/files/2013/03/Darkstalkers-Resurrection-700x457.jpg" /></a>
        </dt></dl><dl class='gallery-item'>
        <dt class='gallery-icon landscape'>
            <a href='https://xombitgames.com/2013/03/lanzamientos-marzo13-semana3/darkstalkers-resurrection-4'><img width="100" height="100" src="https://xombitgames.com/files/2013/03/Darkstalkers-Resurrection-4-100x100.jpg" class="attachment-thumbnail size-thumbnail" alt="Gameplay 4" srcset="https://xombitgames.com/files/2013/03/Darkstalkers-Resurrection-4-100x100.jpg 100w, https://xombitgames.com/files/2013/03/Darkstalkers-Resurrection-4-50x50.jpg 50w, https://xombitgames.com/files/2013/03/Darkstalkers-Resurrection-4-118x118.jpg 118w" sizes="(max-width: 100px) 100vw, 100px" data-attachment-id="29877" data-orig-file="https://xombitgames.com/files/2013/03/Darkstalkers-Resurrection-4.jpg" data-orig-size="1280,720" data-comments-opened="1" data-image-meta="{&quot;aperture&quot;:&quot;0&quot;,&quot;credit&quot;:&quot;&quot;,&quot;camera&quot;:&quot;&quot;,&quot;caption&quot;:&quot;&quot;,&quot;created_timestamp&quot;:&quot;0&quot;,&quot;copyright&quot;:&quot;&quot;,&quot;focal_length&quot;:&quot;0&quot;,&quot;iso&quot;:&quot;0&quot;,&quot;shutter_speed&quot;:&quot;0&quot;,&quot;title&quot;:&quot;&quot;}" data-image-title="Darkstalkers Resurrection (4)" data-image-description="" data-medium-file="https://xombitgames.com/files/2013/03/Darkstalkers-Resurrection-4-400x225.jpg" data-large-file="https://xombitgames.com/files/2013/03/Darkstalkers-Resurrection-4-700x393.jpg" /></a>
        </dt></dl><dl class='gallery-item'>
        <dt class='gallery-icon landscape'>
            <a href='https://xombitgames.com/2013/03/lanzamientos-marzo13-semana3/darkstalkers-resurrection-3'><img width="100" height="100" src="https://xombitgames.com/files/2013/03/Darkstalkers-Resurrection-3-100x100.jpg" class="attachment-thumbnail size-thumbnail" alt="Gameplay 3" srcset="https://xombitgames.com/files/2013/03/Darkstalkers-Resurrection-3-100x100.jpg 100w, https://xombitgames.com/files/2013/03/Darkstalkers-Resurrection-3-50x50.jpg 50w, https://xombitgames.com/files/2013/03/Darkstalkers-Resurrection-3-118x118.jpg 118w" sizes="(max-width: 100px) 100vw, 100px" data-attachment-id="29876" data-orig-file="https://xombitgames.com/files/2013/03/Darkstalkers-Resurrection-3.jpg" data-orig-size="1152,648" data-comments-opened="1" data-image-meta="{&quot;aperture&quot;:&quot;0&quot;,&quot;credit&quot;:&quot;&quot;,&quot;camera&quot;:&quot;&quot;,&quot;caption&quot;:&quot;&quot;,&quot;created_timestamp&quot;:&quot;0&quot;,&quot;copyright&quot;:&quot;&quot;,&quot;focal_length&quot;:&quot;0&quot;,&quot;iso&quot;:&quot;0&quot;,&quot;shutter_speed&quot;:&quot;0&quot;,&quot;title&quot;:&quot;&quot;}" data-image-title="Darkstalkers Resurrection (3)" data-image-description="" data-medium-file="https://xombitgames.com/files/2013/03/Darkstalkers-Resurrection-3-400x225.jpg" data-large-file="https://xombitgames.com/files/2013/03/Darkstalkers-Resurrection-3-700x393.jpg" /></a>
        </dt></dl><dl class='gallery-item'>
        <dt class='gallery-icon landscape'>
            <a href='https://xombitgames.com/2013/03/lanzamientos-marzo13-semana3/darkstalkers-resurrection-2'><img width="100" height="100" src="https://xombitgames.com/files/2013/03/Darkstalkers-Resurrection-2-100x100.jpg" class="attachment-thumbnail size-thumbnail" alt="Gameplay 2" srcset="https://xombitgames.com/files/2013/03/Darkstalkers-Resurrection-2-100x100.jpg 100w, https://xombitgames.com/files/2013/03/Darkstalkers-Resurrection-2-50x50.jpg 50w, https://xombitgames.com/files/2013/03/Darkstalkers-Resurrection-2-118x118.jpg 118w" sizes="(max-width: 100px) 100vw, 100px" data-attachment-id="29875" data-orig-file="https://xombitgames.com/files/2013/03/Darkstalkers-Resurrection-2.jpg" data-orig-size="1280,720" data-comments-opened="1" data-image-meta="{&quot;aperture&quot;:&quot;0&quot;,&quot;credit&quot;:&quot;&quot;,&quot;camera&quot;:&quot;&quot;,&quot;caption&quot;:&quot;&quot;,&quot;created_timestamp&quot;:&quot;0&quot;,&quot;copyright&quot;:&quot;&quot;,&quot;focal_length&quot;:&quot;0&quot;,&quot;iso&quot;:&quot;0&quot;,&quot;shutter_speed&quot;:&quot;0&quot;,&quot;title&quot;:&quot;&quot;}" data-image-title="Darkstalkers Resurrection (2)" data-image-description="" data-medium-file="https://xombitgames.com/files/2013/03/Darkstalkers-Resurrection-2-400x225.jpg" data-large-file="https://xombitgames.com/files/2013/03/Darkstalkers-Resurrection-2-700x393.jpg" /></a>
        </dt></dl><dl class='gallery-item'>
        <dt class='gallery-icon landscape'>
            <a href='https://xombitgames.com/2013/03/lanzamientos-marzo13-semana3/darkstalkers-resurrection-1'><img width="100" height="100" src="https://xombitgames.com/files/2013/03/Darkstalkers-Resurrection-1-100x100.jpg" class="attachment-thumbnail size-thumbnail" alt="Gameplay 1" srcset="https://xombitgames.com/files/2013/03/Darkstalkers-Resurrection-1-100x100.jpg 100w, https://xombitgames.com/files/2013/03/Darkstalkers-Resurrection-1-50x50.jpg 50w, https://xombitgames.com/files/2013/03/Darkstalkers-Resurrection-1-118x118.jpg 118w" sizes="(max-width: 100px) 100vw, 100px" data-attachment-id="29874" data-orig-file="https://xombitgames.com/files/2013/03/Darkstalkers-Resurrection-1.jpg" data-orig-size="1280,720" data-comments-opened="1" data-image-meta="{&quot;aperture&quot;:&quot;0&quot;,&quot;credit&quot;:&quot;&quot;,&quot;camera&quot;:&quot;&quot;,&quot;caption&quot;:&quot;&quot;,&quot;created_timestamp&quot;:&quot;0&quot;,&quot;copyright&quot;:&quot;&quot;,&quot;focal_length&quot;:&quot;0&quot;,&quot;iso&quot;:&quot;0&quot;,&quot;shutter_speed&quot;:&quot;0&quot;,&quot;title&quot;:&quot;&quot;}" data-image-title="Darkstalkers Resurrection (1)" data-image-description="" data-medium-file="https://xombitgames.com/files/2013/03/Darkstalkers-Resurrection-1-400x225.jpg" data-large-file="https://xombitgames.com/files/2013/03/Darkstalkers-Resurrection-1-700x393.jpg" /></a>
        </dt></dl><dl class='gallery-item'>
        <dt class='gallery-icon landscape'>
            <a href='https://xombitgames.com/2013/03/lanzamientos-marzo13-semana3/god-of-war-ascension-5'><img width="100" height="100" src="https://xombitgames.com/files/2013/03/God-of-War-Ascension-100x100.jpg" class="attachment-thumbnail size-thumbnail" alt="Portada del juego" srcset="https://xombitgames.com/files/2013/03/God-of-War-Ascension-100x100.jpg 100w, https://xombitgames.com/files/2013/03/God-of-War-Ascension-50x50.jpg 50w, https://xombitgames.com/files/2013/03/God-of-War-Ascension-118x118.jpg 118w" sizes="(max-width: 100px) 100vw, 100px" data-attachment-id="29873" data-orig-file="https://xombitgames.com/files/2013/03/God-of-War-Ascension.jpg" data-orig-size="1280,800" data-comments-opened="1" data-image-meta="{&quot;aperture&quot;:&quot;0&quot;,&quot;credit&quot;:&quot;&quot;,&quot;camera&quot;:&quot;&quot;,&quot;caption&quot;:&quot;&quot;,&quot;created_timestamp&quot;:&quot;0&quot;,&quot;copyright&quot;:&quot;&quot;,&quot;focal_length&quot;:&quot;0&quot;,&quot;iso&quot;:&quot;0&quot;,&quot;shutter_speed&quot;:&quot;0&quot;,&quot;title&quot;:&quot;&quot;}" data-image-title="God of War Ascension" data-image-description="" data-medium-file="https://xombitgames.com/files/2013/03/God-of-War-Ascension-400x250.jpg" data-large-file="https://xombitgames.com/files/2013/03/God-of-War-Ascension-700x437.jpg" /></a>
        </dt></dl><br style="clear: both" /><dl class='gallery-item'>
        <dt class='gallery-icon landscape'>
            <a href='https://xombitgames.com/2013/03/lanzamientos-marzo13-semana3/god-of-war-ascension-4'><img width="100" height="100" src="https://xombitgames.com/files/2013/03/God-of-War-Ascension-4-100x100.jpg" class="attachment-thumbnail size-thumbnail" alt="Gameplay 4" srcset="https://xombitgames.com/files/2013/03/God-of-War-Ascension-4-100x100.jpg 100w, https://xombitgames.com/files/2013/03/God-of-War-Ascension-4-50x50.jpg 50w, https://xombitgames.com/files/2013/03/God-of-War-Ascension-4-118x118.jpg 118w" sizes="(max-width: 100px) 100vw, 100px" data-attachment-id="29872" data-orig-file="https://xombitgames.com/files/2013/03/God-of-War-Ascension-4.jpg" data-orig-size="2000,1125" data-comments-opened="1" data-image-meta="{&quot;aperture&quot;:&quot;0&quot;,&quot;credit&quot;:&quot;&quot;,&quot;camera&quot;:&quot;&quot;,&quot;caption&quot;:&quot;&quot;,&quot;created_timestamp&quot;:&quot;0&quot;,&quot;copyright&quot;:&quot;&quot;,&quot;focal_length&quot;:&quot;0&quot;,&quot;iso&quot;:&quot;0&quot;,&quot;shutter_speed&quot;:&quot;0&quot;,&quot;title&quot;:&quot;&quot;}" data-image-title="God of War Ascension (4)" data-image-description="" data-medium-file="https://xombitgames.com/files/2013/03/God-of-War-Ascension-4-400x225.jpg" data-large-file="https://xombitgames.com/files/2013/03/God-of-War-Ascension-4-700x393.jpg" /></a>
        </dt></dl><dl class='gallery-item'>
        <dt class='gallery-icon landscape'>
            <a href='https://xombitgames.com/2013/03/lanzamientos-marzo13-semana3/god-of-war-ascension-3-2'><img width="100" height="100" src="https://xombitgames.com/files/2013/03/God-of-War-Ascension-3-100x100.jpg" class="attachment-thumbnail size-thumbnail" alt="Gameplay 3" srcset="https://xombitgames.com/files/2013/03/God-of-War-Ascension-3-100x100.jpg 100w, https://xombitgames.com/files/2013/03/God-of-War-Ascension-3-50x50.jpg 50w, https://xombitgames.com/files/2013/03/God-of-War-Ascension-3-118x118.jpg 118w" sizes="(max-width: 100px) 100vw, 100px" data-attachment-id="29871" data-orig-file="https://xombitgames.com/files/2013/03/God-of-War-Ascension-3.jpg" data-orig-size="1280,720" data-comments-opened="1" data-image-meta="{&quot;aperture&quot;:&quot;0&quot;,&quot;credit&quot;:&quot;&quot;,&quot;camera&quot;:&quot;&quot;,&quot;caption&quot;:&quot;&quot;,&quot;created_timestamp&quot;:&quot;0&quot;,&quot;copyright&quot;:&quot;&quot;,&quot;focal_length&quot;:&quot;0&quot;,&quot;iso&quot;:&quot;0&quot;,&quot;shutter_speed&quot;:&quot;0&quot;,&quot;title&quot;:&quot;&quot;}" data-image-title="God of War Ascension (3)" data-image-description="" data-medium-file="https://xombitgames.com/files/2013/03/God-of-War-Ascension-3-400x225.jpg" data-large-file="https://xombitgames.com/files/2013/03/God-of-War-Ascension-3-700x393.jpg" /></a>
        </dt></dl><dl class='gallery-item'>
        <dt class='gallery-icon landscape'>
            <a href='https://xombitgames.com/2013/03/lanzamientos-marzo13-semana3/god-of-war-ascension-2-2'><img width="100" height="100" src="https://xombitgames.com/files/2013/03/God-of-War-Ascension-2-100x100.jpg" class="attachment-thumbnail size-thumbnail" alt="Gameplay 2" srcset="https://xombitgames.com/files/2013/03/God-of-War-Ascension-2-100x100.jpg 100w, https://xombitgames.com/files/2013/03/God-of-War-Ascension-2-50x50.jpg 50w, https://xombitgames.com/files/2013/03/God-of-War-Ascension-2-118x118.jpg 118w" sizes="(max-width: 100px) 100vw, 100px" data-attachment-id="29870" data-orig-file="https://xombitgames.com/files/2013/03/God-of-War-Ascension-2.jpg" data-orig-size="1280,720" data-comments-opened="1" data-image-meta="{&quot;aperture&quot;:&quot;0&quot;,&quot;credit&quot;:&quot;&quot;,&quot;camera&quot;:&quot;&quot;,&quot;caption&quot;:&quot;&quot;,&quot;created_timestamp&quot;:&quot;0&quot;,&quot;copyright&quot;:&quot;&quot;,&quot;focal_length&quot;:&quot;0&quot;,&quot;iso&quot;:&quot;0&quot;,&quot;shutter_speed&quot;:&quot;0&quot;,&quot;title&quot;:&quot;&quot;}" data-image-title="God of War Ascension (2)" data-image-description="" data-medium-file="https://xombitgames.com/files/2013/03/God-of-War-Ascension-2-400x225.jpg" data-large-file="https://xombitgames.com/files/2013/03/God-of-War-Ascension-2-700x393.jpg" /></a>
        </dt></dl><dl class='gallery-item'>
        <dt class='gallery-icon landscape'>
            <a href='https://xombitgames.com/2013/03/lanzamientos-marzo13-semana3/god-of-war-ascension-1'><img width="100" height="100" src="https://xombitgames.com/files/2013/03/God-of-War-Ascension-1-100x100.jpg" class="attachment-thumbnail size-thumbnail" alt="Gameplay 1" srcset="https://xombitgames.com/files/2013/03/God-of-War-Ascension-1-100x100.jpg 100w, https://xombitgames.com/files/2013/03/God-of-War-Ascension-1-50x50.jpg 50w, https://xombitgames.com/files/2013/03/God-of-War-Ascension-1-118x118.jpg 118w" sizes="(max-width: 100px) 100vw, 100px" data-attachment-id="29869" data-orig-file="https://xombitgames.com/files/2013/03/God-of-War-Ascension-1.jpg" data-orig-size="1280,720" data-comments-opened="1" data-image-meta="{&quot;aperture&quot;:&quot;0&quot;,&quot;credit&quot;:&quot;&quot;,&quot;camera&quot;:&quot;&quot;,&quot;caption&quot;:&quot;&quot;,&quot;created_timestamp&quot;:&quot;0&quot;,&quot;copyright&quot;:&quot;&quot;,&quot;focal_length&quot;:&quot;0&quot;,&quot;iso&quot;:&quot;0&quot;,&quot;shutter_speed&quot;:&quot;0&quot;,&quot;title&quot;:&quot;&quot;}" data-image-title="God of War Ascension (1)" data-image-description="" data-medium-file="https://xombitgames.com/files/2013/03/God-of-War-Ascension-1-400x225.jpg" data-large-file="https://xombitgames.com/files/2013/03/God-of-War-Ascension-1-700x393.jpg" /></a>
        </dt></dl><dl class='gallery-item'>
        <dt class='gallery-icon landscape'>
            <a href='https://xombitgames.com/2013/03/lanzamientos-marzo13-semana3/sniper-ghost-warrior-2-5'><img width="100" height="100" src="https://xombitgames.com/files/2013/03/Sniper-Ghost-Warrior-2-100x100.jpg" class="attachment-thumbnail size-thumbnail" alt="Portada del juego" srcset="https://xombitgames.com/files/2013/03/Sniper-Ghost-Warrior-2-100x100.jpg 100w, https://xombitgames.com/files/2013/03/Sniper-Ghost-Warrior-2-50x50.jpg 50w, https://xombitgames.com/files/2013/03/Sniper-Ghost-Warrior-2-118x118.jpg 118w" sizes="(max-width: 100px) 100vw, 100px" data-attachment-id="29868" data-orig-file="https://xombitgames.com/files/2013/03/Sniper-Ghost-Warrior-2.jpg" data-orig-size="1280,800" data-comments-opened="1" data-image-meta="{&quot;aperture&quot;:&quot;0&quot;,&quot;credit&quot;:&quot;&quot;,&quot;camera&quot;:&quot;&quot;,&quot;caption&quot;:&quot;&quot;,&quot;created_timestamp&quot;:&quot;0&quot;,&quot;copyright&quot;:&quot;&quot;,&quot;focal_length&quot;:&quot;0&quot;,&quot;iso&quot;:&quot;0&quot;,&quot;shutter_speed&quot;:&quot;0&quot;,&quot;title&quot;:&quot;&quot;}" data-image-title="Sniper Ghost Warrior 2" data-image-description="" data-medium-file="https://xombitgames.com/files/2013/03/Sniper-Ghost-Warrior-2-400x250.jpg" data-large-file="https://xombitgames.com/files/2013/03/Sniper-Ghost-Warrior-2-700x437.jpg" /></a>
        </dt></dl><dl class='gallery-item'>
        <dt class='gallery-icon landscape'>
            <a href='https://xombitgames.com/2013/03/lanzamientos-marzo13-semana3/sniper-ghost-warrior-2-4-2'><img width="100" height="100" src="https://xombitgames.com/files/2013/03/Sniper-Ghost-Warrior-2-4-100x100.jpg" class="attachment-thumbnail size-thumbnail" alt="Gameplay 4" srcset="https://xombitgames.com/files/2013/03/Sniper-Ghost-Warrior-2-4-100x100.jpg 100w, https://xombitgames.com/files/2013/03/Sniper-Ghost-Warrior-2-4-50x50.jpg 50w, https://xombitgames.com/files/2013/03/Sniper-Ghost-Warrior-2-4-118x118.jpg 118w" sizes="(max-width: 100px) 100vw, 100px" data-attachment-id="29867" data-orig-file="https://xombitgames.com/files/2013/03/Sniper-Ghost-Warrior-2-4.jpg" data-orig-size="1680,1050" data-comments-opened="1" data-image-meta="{&quot;aperture&quot;:&quot;0&quot;,&quot;credit&quot;:&quot;&quot;,&quot;camera&quot;:&quot;&quot;,&quot;caption&quot;:&quot;&quot;,&quot;created_timestamp&quot;:&quot;0&quot;,&quot;copyright&quot;:&quot;&quot;,&quot;focal_length&quot;:&quot;0&quot;,&quot;iso&quot;:&quot;0&quot;,&quot;shutter_speed&quot;:&quot;0&quot;,&quot;title&quot;:&quot;&quot;}" data-image-title="Sniper Ghost Warrior 2 (4)" data-image-description="" data-medium-file="https://xombitgames.com/files/2013/03/Sniper-Ghost-Warrior-2-4-400x250.jpg" data-large-file="https://xombitgames.com/files/2013/03/Sniper-Ghost-Warrior-2-4-700x437.jpg" /></a>
        </dt></dl><br style="clear: both" /><dl class='gallery-item'>
        <dt class='gallery-icon landscape'>
            <a href='https://xombitgames.com/2013/03/lanzamientos-marzo13-semana3/sniper-ghost-warrior-2-3-2'><img width="100" height="100" src="https://xombitgames.com/files/2013/03/Sniper-Ghost-Warrior-2-3-100x100.jpg" class="attachment-thumbnail size-thumbnail" alt="Gameplay 3" srcset="https://xombitgames.com/files/2013/03/Sniper-Ghost-Warrior-2-3-100x100.jpg 100w, https://xombitgames.com/files/2013/03/Sniper-Ghost-Warrior-2-3-50x50.jpg 50w, https://xombitgames.com/files/2013/03/Sniper-Ghost-Warrior-2-3-118x118.jpg 118w" sizes="(max-width: 100px) 100vw, 100px" data-attachment-id="29866" data-orig-file="https://xombitgames.com/files/2013/03/Sniper-Ghost-Warrior-2-3.jpg" data-orig-size="1360,765" data-comments-opened="1" data-image-meta="{&quot;aperture&quot;:&quot;0&quot;,&quot;credit&quot;:&quot;&quot;,&quot;camera&quot;:&quot;&quot;,&quot;caption&quot;:&quot;&quot;,&quot;created_timestamp&quot;:&quot;0&quot;,&quot;copyright&quot;:&quot;&quot;,&quot;focal_length&quot;:&quot;0&quot;,&quot;iso&quot;:&quot;0&quot;,&quot;shutter_speed&quot;:&quot;0&quot;,&quot;title&quot;:&quot;&quot;}" data-image-title="Sniper Ghost Warrior 2 (3)" data-image-description="" data-medium-file="https://xombitgames.com/files/2013/03/Sniper-Ghost-Warrior-2-3-400x225.jpg" data-large-file="https://xombitgames.com/files/2013/03/Sniper-Ghost-Warrior-2-3-700x393.jpg" /></a>
        </dt></dl><dl class='gallery-item'>
        <dt class='gallery-icon landscape'>
            <a href='https://xombitgames.com/2013/03/lanzamientos-marzo13-semana3/sniper-ghost-warrior-2-2-2'><img width="100" height="100" src="https://xombitgames.com/files/2013/03/Sniper-Ghost-Warrior-2-2-100x100.jpg" class="attachment-thumbnail size-thumbnail" alt="Gameplay 2" srcset="https://xombitgames.com/files/2013/03/Sniper-Ghost-Warrior-2-2-100x100.jpg 100w, https://xombitgames.com/files/2013/03/Sniper-Ghost-Warrior-2-2-50x50.jpg 50w, https://xombitgames.com/files/2013/03/Sniper-Ghost-Warrior-2-2-118x118.jpg 118w" sizes="(max-width: 100px) 100vw, 100px" data-attachment-id="29865" data-orig-file="https://xombitgames.com/files/2013/03/Sniper-Ghost-Warrior-2-2.jpg" data-orig-size="1280,800" data-comments-opened="1" data-image-meta="{&quot;aperture&quot;:&quot;0&quot;,&quot;credit&quot;:&quot;&quot;,&quot;camera&quot;:&quot;&quot;,&quot;caption&quot;:&quot;&quot;,&quot;created_timestamp&quot;:&quot;0&quot;,&quot;copyright&quot;:&quot;&quot;,&quot;focal_length&quot;:&quot;0&quot;,&quot;iso&quot;:&quot;0&quot;,&quot;shutter_speed&quot;:&quot;0&quot;,&quot;title&quot;:&quot;&quot;}" data-image-title="Sniper Ghost Warrior 2 (2)" data-image-description="" data-medium-file="https://xombitgames.com/files/2013/03/Sniper-Ghost-Warrior-2-2-400x250.jpg" data-large-file="https://xombitgames.com/files/2013/03/Sniper-Ghost-Warrior-2-2-700x437.jpg" /></a>
        </dt></dl><dl class='gallery-item'>
        <dt class='gallery-icon landscape'>
            <a href='https://xombitgames.com/2013/03/lanzamientos-marzo13-semana3/sniper-ghost-warrior-2-1-2'><img width="100" height="100" src="https://xombitgames.com/files/2013/03/Sniper-Ghost-Warrior-2-1-100x100.jpg" class="attachment-thumbnail size-thumbnail" alt="Gameplay 1" srcset="https://xombitgames.com/files/2013/03/Sniper-Ghost-Warrior-2-1-100x100.jpg 100w, https://xombitgames.com/files/2013/03/Sniper-Ghost-Warrior-2-1-50x50.jpg 50w, https://xombitgames.com/files/2013/03/Sniper-Ghost-Warrior-2-1-118x118.jpg 118w" sizes="(max-width: 100px) 100vw, 100px" data-attachment-id="29864" data-orig-file="https://xombitgames.com/files/2013/03/Sniper-Ghost-Warrior-2-1.jpg" data-orig-size="1680,1050" data-comments-opened="1" data-image-meta="{&quot;aperture&quot;:&quot;0&quot;,&quot;credit&quot;:&quot;&quot;,&quot;camera&quot;:&quot;&quot;,&quot;caption&quot;:&quot;&quot;,&quot;created_timestamp&quot;:&quot;0&quot;,&quot;copyright&quot;:&quot;&quot;,&quot;focal_length&quot;:&quot;0&quot;,&quot;iso&quot;:&quot;0&quot;,&quot;shutter_speed&quot;:&quot;0&quot;,&quot;title&quot;:&quot;&quot;}" data-image-title="Sniper Ghost Warrior 2 (1)" data-image-description="" data-medium-file="https://xombitgames.com/files/2013/03/Sniper-Ghost-Warrior-2-1-400x250.jpg" data-large-file="https://xombitgames.com/files/2013/03/Sniper-Ghost-Warrior-2-1-700x437.jpg" /></a>
        </dt></dl><dl class='gallery-item'>
        <dt class='gallery-icon landscape'>
            <a href='https://xombitgames.com/2013/03/lanzamientos-marzo13-semana3/starcraft-ii-heart-of-the-swarm'><img width="100" height="100" src="https://xombitgames.com/files/2013/03/StarCraft-II-Heart-of-the-swarm-100x100.jpg" class="attachment-thumbnail size-thumbnail" alt="Portada del juego" srcset="https://xombitgames.com/files/2013/03/StarCraft-II-Heart-of-the-swarm-100x100.jpg 100w, https://xombitgames.com/files/2013/03/StarCraft-II-Heart-of-the-swarm-50x50.jpg 50w, https://xombitgames.com/files/2013/03/StarCraft-II-Heart-of-the-swarm-118x118.jpg 118w" sizes="(max-width: 100px) 100vw, 100px" data-attachment-id="29863" data-orig-file="https://xombitgames.com/files/2013/03/StarCraft-II-Heart-of-the-swarm.jpg" data-orig-size="1024,476" data-comments-opened="1" data-image-meta="{&quot;aperture&quot;:&quot;0&quot;,&quot;credit&quot;:&quot;&quot;,&quot;camera&quot;:&quot;&quot;,&quot;caption&quot;:&quot;&quot;,&quot;created_timestamp&quot;:&quot;0&quot;,&quot;copyright&quot;:&quot;&quot;,&quot;focal_length&quot;:&quot;0&quot;,&quot;iso&quot;:&quot;0&quot;,&quot;shutter_speed&quot;:&quot;0&quot;,&quot;title&quot;:&quot;&quot;}" data-image-title="StarCraft II Heart of the swarm" data-image-description="" data-medium-file="https://xombitgames.com/files/2013/03/StarCraft-II-Heart-of-the-swarm-400x185.jpg" data-large-file="https://xombitgames.com/files/2013/03/StarCraft-II-Heart-of-the-swarm-700x325.jpg" /></a>
        </dt></dl><dl class='gallery-item'>
        <dt class='gallery-icon landscape'>
            <a href='https://xombitgames.com/2013/03/lanzamientos-marzo13-semana3/starcraft-ii-heart-of-the-swarm-4'><img width="100" height="100" src="https://xombitgames.com/files/2013/03/StarCraft-II-Heart-of-the-swarm-4-100x100.jpg" class="attachment-thumbnail size-thumbnail" alt="Gameplay 4" srcset="https://xombitgames.com/files/2013/03/StarCraft-II-Heart-of-the-swarm-4-100x100.jpg 100w, https://xombitgames.com/files/2013/03/StarCraft-II-Heart-of-the-swarm-4-50x50.jpg 50w, https://xombitgames.com/files/2013/03/StarCraft-II-Heart-of-the-swarm-4-118x118.jpg 118w" sizes="(max-width: 100px) 100vw, 100px" data-attachment-id="29862" data-orig-file="https://xombitgames.com/files/2013/03/StarCraft-II-Heart-of-the-swarm-4.jpg" data-orig-size="1200,750" data-comments-opened="1" data-image-meta="{&quot;aperture&quot;:&quot;0&quot;,&quot;credit&quot;:&quot;&quot;,&quot;camera&quot;:&quot;&quot;,&quot;caption&quot;:&quot;&quot;,&quot;created_timestamp&quot;:&quot;0&quot;,&quot;copyright&quot;:&quot;&quot;,&quot;focal_length&quot;:&quot;0&quot;,&quot;iso&quot;:&quot;0&quot;,&quot;shutter_speed&quot;:&quot;0&quot;,&quot;title&quot;:&quot;&quot;}" data-image-title="StarCraft II Heart of the swarm (4)" data-image-description="" data-medium-file="https://xombitgames.com/files/2013/03/StarCraft-II-Heart-of-the-swarm-4-400x250.jpg" data-large-file="https://xombitgames.com/files/2013/03/StarCraft-II-Heart-of-the-swarm-4-700x437.jpg" /></a>
        </dt></dl><dl class='gallery-item'>
        <dt class='gallery-icon landscape'>
            <a href='https://xombitgames.com/2013/03/lanzamientos-marzo13-semana3/starcraft-ii-heart-of-the-swarm-3'><img width="100" height="100" src="https://xombitgames.com/files/2013/03/StarCraft-II-Heart-of-the-swarm-3-100x100.jpg" class="attachment-thumbnail size-thumbnail" alt="Gameplay 3" srcset="https://xombitgames.com/files/2013/03/StarCraft-II-Heart-of-the-swarm-3-100x100.jpg 100w, https://xombitgames.com/files/2013/03/StarCraft-II-Heart-of-the-swarm-3-50x50.jpg 50w, https://xombitgames.com/files/2013/03/StarCraft-II-Heart-of-the-swarm-3-118x118.jpg 118w" sizes="(max-width: 100px) 100vw, 100px" data-attachment-id="29861" data-orig-file="https://xombitgames.com/files/2013/03/StarCraft-II-Heart-of-the-swarm-3.jpg" data-orig-size="1440,900" data-comments-opened="1" data-image-meta="{&quot;aperture&quot;:&quot;0&quot;,&quot;credit&quot;:&quot;&quot;,&quot;camera&quot;:&quot;&quot;,&quot;caption&quot;:&quot;&quot;,&quot;created_timestamp&quot;:&quot;0&quot;,&quot;copyright&quot;:&quot;&quot;,&quot;focal_length&quot;:&quot;0&quot;,&quot;iso&quot;:&quot;0&quot;,&quot;shutter_speed&quot;:&quot;0&quot;,&quot;title&quot;:&quot;&quot;}" data-image-title="StarCraft II Heart of the swarm (3)" data-image-description="" data-medium-file="https://xombitgames.com/files/2013/03/StarCraft-II-Heart-of-the-swarm-3-400x250.jpg" data-large-file="https://xombitgames.com/files/2013/03/StarCraft-II-Heart-of-the-swarm-3-700x437.jpg" /></a>
        </dt></dl><br style="clear: both" /><dl class='gallery-item'>
        <dt class='gallery-icon landscape'>
            <a href='https://xombitgames.com/2013/03/lanzamientos-marzo13-semana3/starcraft-ii-heart-of-the-swarm-2'><img width="100" height="100" src="https://xombitgames.com/files/2013/03/StarCraft-II-Heart-of-the-swarm-2-100x100.jpg" class="attachment-thumbnail size-thumbnail" alt="Gameplay 2" srcset="https://xombitgames.com/files/2013/03/StarCraft-II-Heart-of-the-swarm-2-100x100.jpg 100w, https://xombitgames.com/files/2013/03/StarCraft-II-Heart-of-the-swarm-2-50x50.jpg 50w, https://xombitgames.com/files/2013/03/StarCraft-II-Heart-of-the-swarm-2-118x118.jpg 118w" sizes="(max-width: 100px) 100vw, 100px" data-attachment-id="29860" data-orig-file="https://xombitgames.com/files/2013/03/StarCraft-II-Heart-of-the-swarm-2.jpg" data-orig-size="1200,750" data-comments-opened="1" data-image-meta="{&quot;aperture&quot;:&quot;0&quot;,&quot;credit&quot;:&quot;&quot;,&quot;camera&quot;:&quot;&quot;,&quot;caption&quot;:&quot;&quot;,&quot;created_timestamp&quot;:&quot;0&quot;,&quot;copyright&quot;:&quot;&quot;,&quot;focal_length&quot;:&quot;0&quot;,&quot;iso&quot;:&quot;0&quot;,&quot;shutter_speed&quot;:&quot;0&quot;,&quot;title&quot;:&quot;&quot;}" data-image-title="StarCraft II Heart of the swarm (2)" data-image-description="" data-medium-file="https://xombitgames.com/files/2013/03/StarCraft-II-Heart-of-the-swarm-2-400x250.jpg" data-large-file="https://xombitgames.com/files/2013/03/StarCraft-II-Heart-of-the-swarm-2-700x437.jpg" /></a>
        </dt></dl><dl class='gallery-item'>
        <dt class='gallery-icon landscape'>
            <a href='https://xombitgames.com/2013/03/lanzamientos-marzo13-semana3/starcraft-ii-heart-of-the-swarm-1'><img width="100" height="100" src="https://xombitgames.com/files/2013/03/StarCraft-II-Heart-of-the-swarm-1-100x100.jpg" class="attachment-thumbnail size-thumbnail" alt="Gameplay 1" srcset="https://xombitgames.com/files/2013/03/StarCraft-II-Heart-of-the-swarm-1-100x100.jpg 100w, https://xombitgames.com/files/2013/03/StarCraft-II-Heart-of-the-swarm-1-50x50.jpg 50w, https://xombitgames.com/files/2013/03/StarCraft-II-Heart-of-the-swarm-1-118x118.jpg 118w" sizes="(max-width: 100px) 100vw, 100px" data-attachment-id="29859" data-orig-file="https://xombitgames.com/files/2013/03/StarCraft-II-Heart-of-the-swarm-1.jpg" data-orig-size="1920,1200" data-comments-opened="1" data-image-meta="{&quot;aperture&quot;:&quot;0&quot;,&quot;credit&quot;:&quot;&quot;,&quot;camera&quot;:&quot;&quot;,&quot;caption&quot;:&quot;&quot;,&quot;created_timestamp&quot;:&quot;0&quot;,&quot;copyright&quot;:&quot;&quot;,&quot;focal_length&quot;:&quot;0&quot;,&quot;iso&quot;:&quot;0&quot;,&quot;shutter_speed&quot;:&quot;0&quot;,&quot;title&quot;:&quot;&quot;}" data-image-title="StarCraft II Heart of the swarm (1)" data-image-description="" data-medium-file="https://xombitgames.com/files/2013/03/StarCraft-II-Heart-of-the-swarm-1-400x250.jpg" data-large-file="https://xombitgames.com/files/2013/03/StarCraft-II-Heart-of-the-swarm-1-700x437.jpg" /></a>
        </dt></dl><dl class='gallery-item'>
        <dt class='gallery-icon landscape'>
            <a href='https://xombitgames.com/2013/03/lanzamientos-marzo13-semana3/the-conduit-hd'><img width="100" height="100" src="https://xombitgames.com/files/2013/03/The-Conduit-HD-100x100.jpg" class="attachment-thumbnail size-thumbnail" alt="Portada del juego" srcset="https://xombitgames.com/files/2013/03/The-Conduit-HD-100x100.jpg 100w, https://xombitgames.com/files/2013/03/The-Conduit-HD-50x50.jpg 50w, https://xombitgames.com/files/2013/03/The-Conduit-HD-118x118.jpg 118w" sizes="(max-width: 100px) 100vw, 100px" data-attachment-id="29858" data-orig-file="https://xombitgames.com/files/2013/03/The-Conduit-HD.jpg" data-orig-size="988,527" data-comments-opened="1" data-image-meta="{&quot;aperture&quot;:&quot;0&quot;,&quot;credit&quot;:&quot;Niccolo Roli&quot;,&quot;camera&quot;:&quot;&quot;,&quot;caption&quot;:&quot;&quot;,&quot;created_timestamp&quot;:&quot;1362219925&quot;,&quot;copyright&quot;:&quot;&quot;,&quot;focal_length&quot;:&quot;0&quot;,&quot;iso&quot;:&quot;0&quot;,&quot;shutter_speed&quot;:&quot;0&quot;,&quot;title&quot;:&quot;&quot;}" data-image-title="The Conduit HD" data-image-description="" data-medium-file="https://xombitgames.com/files/2013/03/The-Conduit-HD-400x213.jpg" data-large-file="https://xombitgames.com/files/2013/03/The-Conduit-HD-700x373.jpg" /></a>
        </dt></dl><dl class='gallery-item'>
        <dt class='gallery-icon landscape'>
            <a href='https://xombitgames.com/2013/03/lanzamientos-marzo13-semana3/the-conduit-hd-4'><img width="100" height="100" src="https://xombitgames.com/files/2013/03/The-Conduit-HD-4-100x100.jpg" class="attachment-thumbnail size-thumbnail" alt="Gameplay 4" srcset="https://xombitgames.com/files/2013/03/The-Conduit-HD-4-100x100.jpg 100w, https://xombitgames.com/files/2013/03/The-Conduit-HD-4-50x50.jpg 50w, https://xombitgames.com/files/2013/03/The-Conduit-HD-4-118x118.jpg 118w" sizes="(max-width: 100px) 100vw, 100px" data-attachment-id="29857" data-orig-file="https://xombitgames.com/files/2013/03/The-Conduit-HD-4.jpg" data-orig-size="960,541" data-comments-opened="1" data-image-meta="{&quot;aperture&quot;:&quot;0&quot;,&quot;credit&quot;:&quot;&quot;,&quot;camera&quot;:&quot;&quot;,&quot;caption&quot;:&quot;&quot;,&quot;created_timestamp&quot;:&quot;0&quot;,&quot;copyright&quot;:&quot;&quot;,&quot;focal_length&quot;:&quot;0&quot;,&quot;iso&quot;:&quot;0&quot;,&quot;shutter_speed&quot;:&quot;0&quot;,&quot;title&quot;:&quot;&quot;}" data-image-title="The Conduit HD (4)" data-image-description="" data-medium-file="https://xombitgames.com/files/2013/03/The-Conduit-HD-4-400x225.jpg" data-large-file="https://xombitgames.com/files/2013/03/The-Conduit-HD-4-700x394.jpg" /></a>
        </dt></dl><dl class='gallery-item'>
        <dt class='gallery-icon landscape'>
            <a href='https://xombitgames.com/2013/03/lanzamientos-marzo13-semana3/the-conduit-hd-3'><img width="100" height="100" src="https://xombitgames.com/files/2013/03/The-Conduit-HD-3-100x100.jpg" class="attachment-thumbnail size-thumbnail" alt="Gameplay 3" srcset="https://xombitgames.com/files/2013/03/The-Conduit-HD-3-100x100.jpg 100w, https://xombitgames.com/files/2013/03/The-Conduit-HD-3-50x50.jpg 50w, https://xombitgames.com/files/2013/03/The-Conduit-HD-3-118x118.jpg 118w" sizes="(max-width: 100px) 100vw, 100px" data-attachment-id="29856" data-orig-file="https://xombitgames.com/files/2013/03/The-Conduit-HD-3.jpg" data-orig-size="960,541" data-comments-opened="1" data-image-meta="{&quot;aperture&quot;:&quot;0&quot;,&quot;credit&quot;:&quot;&quot;,&quot;camera&quot;:&quot;&quot;,&quot;caption&quot;:&quot;&quot;,&quot;created_timestamp&quot;:&quot;0&quot;,&quot;copyright&quot;:&quot;&quot;,&quot;focal_length&quot;:&quot;0&quot;,&quot;iso&quot;:&quot;0&quot;,&quot;shutter_speed&quot;:&quot;0&quot;,&quot;title&quot;:&quot;&quot;}" data-image-title="The Conduit HD (3)" data-image-description="" data-medium-file="https://xombitgames.com/files/2013/03/The-Conduit-HD-3-400x225.jpg" data-large-file="https://xombitgames.com/files/2013/03/The-Conduit-HD-3-700x394.jpg" /></a>
        </dt></dl><dl class='gallery-item'>
        <dt class='gallery-icon landscape'>
            <a href='https://xombitgames.com/2013/03/lanzamientos-marzo13-semana3/the-conduit-hd-2'><img width="100" height="100" src="https://xombitgames.com/files/2013/03/The-Conduit-HD-2-100x100.jpg" class="attachment-thumbnail size-thumbnail" alt="Gameplay 2" srcset="https://xombitgames.com/files/2013/03/The-Conduit-HD-2-100x100.jpg 100w, https://xombitgames.com/files/2013/03/The-Conduit-HD-2-50x50.jpg 50w, https://xombitgames.com/files/2013/03/The-Conduit-HD-2-118x118.jpg 118w" sizes="(max-width: 100px) 100vw, 100px" data-attachment-id="29855" data-orig-file="https://xombitgames.com/files/2013/03/The-Conduit-HD-2.jpg" data-orig-size="960,541" data-comments-opened="1" data-image-meta="{&quot;aperture&quot;:&quot;0&quot;,&quot;credit&quot;:&quot;&quot;,&quot;camera&quot;:&quot;&quot;,&quot;caption&quot;:&quot;&quot;,&quot;created_timestamp&quot;:&quot;0&quot;,&quot;copyright&quot;:&quot;&quot;,&quot;focal_length&quot;:&quot;0&quot;,&quot;iso&quot;:&quot;0&quot;,&quot;shutter_speed&quot;:&quot;0&quot;,&quot;title&quot;:&quot;&quot;}" data-image-title="The Conduit HD (2)" data-image-description="" data-medium-file="https://xombitgames.com/files/2013/03/The-Conduit-HD-2-400x225.jpg" data-large-file="https://xombitgames.com/files/2013/03/The-Conduit-HD-2-700x394.jpg" /></a>
        </dt></dl><br style="clear: both" /><dl class='gallery-item'>
        <dt class='gallery-icon landscape'>
            <a href='https://xombitgames.com/2013/03/lanzamientos-marzo13-semana3/the-conduit-hd-1'><img width="100" height="100" src="https://xombitgames.com/files/2013/03/The-Conduit-HD-1-100x100.jpg" class="attachment-thumbnail size-thumbnail" alt="Gameplay 1" srcset="https://xombitgames.com/files/2013/03/The-Conduit-HD-1-100x100.jpg 100w, https://xombitgames.com/files/2013/03/The-Conduit-HD-1-50x50.jpg 50w, https://xombitgames.com/files/2013/03/The-Conduit-HD-1-118x118.jpg 118w" sizes="(max-width: 100px) 100vw, 100px" data-attachment-id="29854" data-orig-file="https://xombitgames.com/files/2013/03/The-Conduit-HD-1.jpg" data-orig-size="960,541" data-comments-opened="1" data-image-meta="{&quot;aperture&quot;:&quot;0&quot;,&quot;credit&quot;:&quot;&quot;,&quot;camera&quot;:&quot;&quot;,&quot;caption&quot;:&quot;&quot;,&quot;created_timestamp&quot;:&quot;0&quot;,&quot;copyright&quot;:&quot;&quot;,&quot;focal_length&quot;:&quot;0&quot;,&quot;iso&quot;:&quot;0&quot;,&quot;shutter_speed&quot;:&quot;0&quot;,&quot;title&quot;:&quot;&quot;}" data-image-title="The Conduit HD (1)" data-image-description="" data-medium-file="https://xombitgames.com/files/2013/03/The-Conduit-HD-1-400x225.jpg" data-large-file="https://xombitgames.com/files/2013/03/The-Conduit-HD-1-700x394.jpg" /></a>
        </dt></dl>
        <br style='clear: both' />
    </div>