Envuelta en una época de nuevos anuncios como los de PlayStation 4, Samsung Galaxy S 4, el décimo aniversario de Xbox LIVE y demás, está nuestra sección de lanzamientos que, si bien no tiene tanta trascendencia, al menos es seguida por unos cuantos jugones del sector. Hoy os traemos, para todo el/la que quiera, seis salidas al mercado destacadas, unas más conocidas que otras, pero todas en su género relevantes.
The Walking Dead: Survival Instinct (Xbox 360, PS3)
La serie de televisión está dando mucho de qué hablar y su juego mucho más aún en la industria. Su primera entrega fue nombrada como la mejor del pasado año y esta semana nos llega Survival Instinct que, al contrario que la anterior basada en la historia del cómic, ésta lo estará en la propia serie que emite en España LaSexta. Ahora le toca el turno a Xbox 360 y PS3 de recibir su ración de zombis, ya le llegará el turno a PC y Wii U para las que está prevista su salida el próximo día 29 de este mes.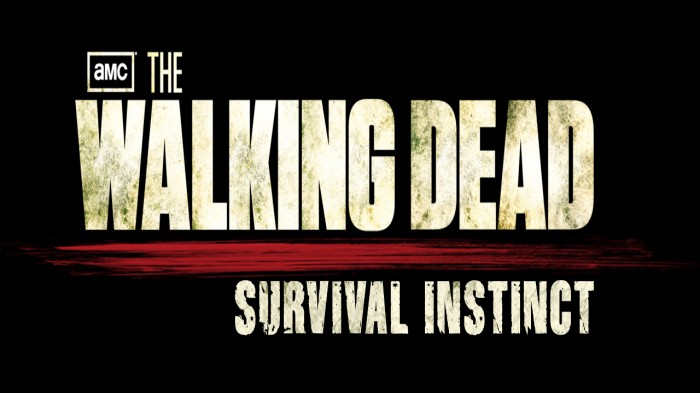 Se trata de un shooter de temática zombi en primera persona, el cual es una precuela directa de la serie de televisión mencionada. La historia se centra en Daryl y Merle Dixon que intentan llegar a Atlanta, y nosotros, que seremos el primero de ellos, podremos luchar contra zombis, o simplemente, aunque más complicado, pasar desapercibidos sigilosamente detrás de ellos sin que nos capten. El 22 de marzo Terminal Reality y Activision nos traen este gran juego por unos 57 euros.
Bit.Trip Runner 2 – Future Legend of Rhythm Alien (PS3, PS Vita, Wii U)
Esta será la secuela directa de la primera entrega que ganó en su día el premio IGF y fue muy aclamado por la crítica experta del mundillo. Esta segunda parte será fiel al estilo Bit.Trip, ya que Runner 2 sigue siendo un juego de plataformas del género musical. Aquí, los protagonistas seremos nosotros que recorreremos fantásticos lugares utilizando diversos movimientos y al ritmo de una renovada banda sonora. Todo esto mientras corremos, saltamos, nos pegan, etc.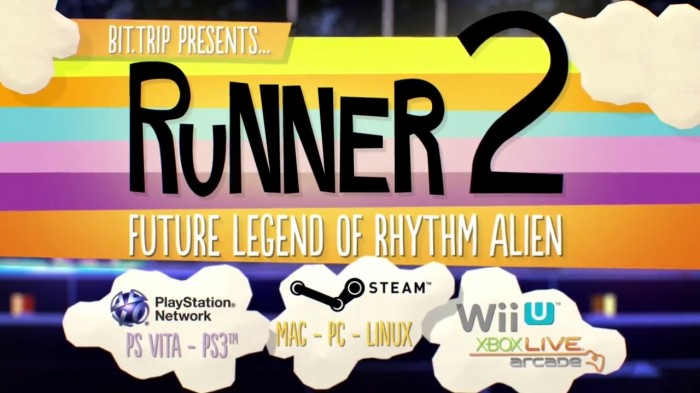 Gaijin Entertainment han desarrollado esta secuela del galardonado título que llegará a nuestro mercado el 18 de marzo y que ya está teniendo su parte de éxito en PC, Mac y Xbox 360 desde el pasado 23 de febrero. No se han anunciado precios, pero nos aventuramos a decir que estarán entre 40 euros de la versión de PS3 y Wii U y 30 euros en PS Vita. Es hora de que se le dé una oportunidad a este título cuya única premisa es la diversión desenfrenada y la música como arma letal más convincente.
Trials Evolution: Gold Edition (PC)
Llega a nuestros ordenadores con Windows el juego que encandiló a los aficionados a las motos de cross en Xbox 360. Pero lo hace lleno de novedades y contenido adicional que fue saliendo con cuentagotas en la versión de la consola de Microsoft. ¿Se convertirá éste en un éxito de ventas igual que ya lo hiciera en Xbox LIVE Arcade? Las Trials Evolution hacen su aparición en esta versión, así que tendremos más o menos dos juegos en uno.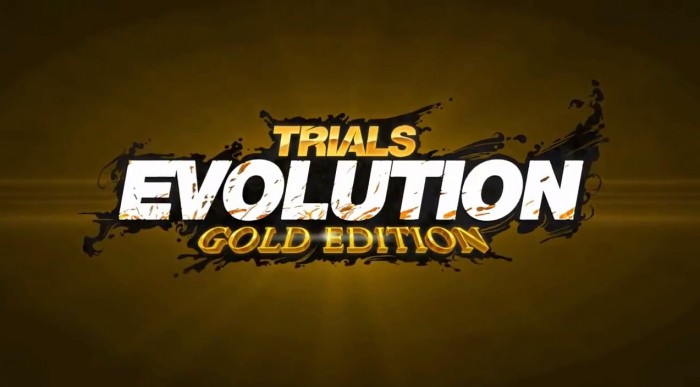 Se conservan las pistas para un jugador y los juegos de habilidad de Trials HD. Esta Gold Edition estará optimizada y con gráficos mejorados. Volveremos a poder utilizar el editor de circuitos, la posibilidad de compartir nuestras creaciones con la comunidad, observar los marcadores de todo el globo, etc. Todo esto estará disponible a partir del 21 de marzo por unos 27 euros. RedLynx y Ubisoft nos traen esta delicia del motocross en la que podremos jugar con hasta cuatro usuarios.
Dead or Alive 5 Plus (PS Vita)
Chicas en bikini y una playa paradisíaca. Estas son las bazas con las que llega Dead or Alive 5 Plus a PS Vita esta semana. Un plantel muy atractivo, y si a eso le sumamos que es una adaptación de la versión para consolas de sobremesa, estamos casi hablando con el mismo juego pero en pantalla pequeña y otras funcionalidades. El 22 de marzo saldremos de dudas de cómo luce en nuestras manos un juego con este potencial gráfico.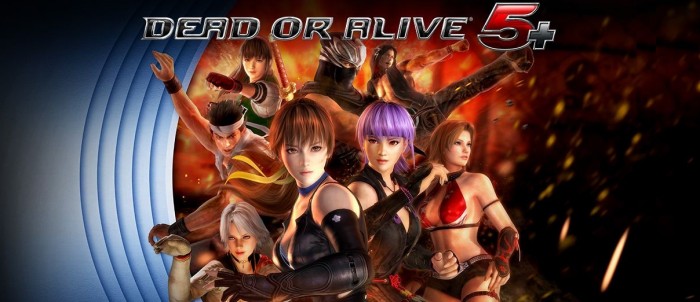 Tecmo y Koch Media han sido los encargados de hacer la adaptación, en la que podremos jugar con hasta cuatro jugadores en el modo online. El precio se sitúa, más o menos en lo que esperábamos, cerca de 37 euros es el precio estándar de todos los juegos punteros de PS Vita. Además podremos disfrutar del juego cruzado entre PS3 y la portátil de Sony, algo que alargará ahora la vida de los que en su día se hicieran con la versión de la sobremesa.
HarmoKnight (3DS)
Desde septiembre que saliera en tierras niponas, no hemos hemos oído hablar de él, al menos yo no, y esta semana Nintendo ha querido que, por fin, pisara tierras europeas. La desarrolladora Game Freak nos traen esta historia en un planeta musical conocido como Melodía, los habitantes de este lugar son atacados de forma repentina por unos monstruos malvados que se dan a conocer como 'disonoides'. Les ayudaremos, con el manejo de Tempo, a vencer a estos malhechores y restablecer el orden allí.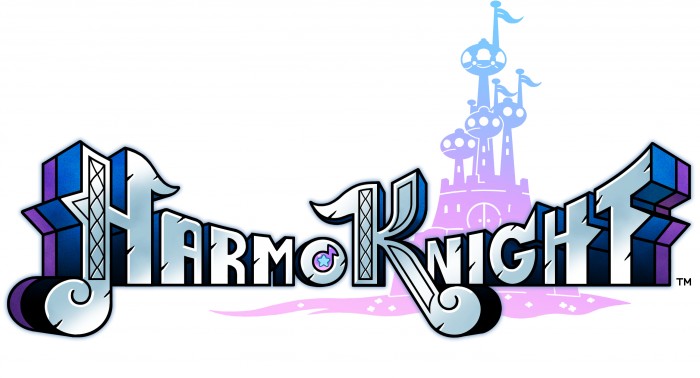 El verdadero fin del juego es ir recogiendo todas las notas musicales que hay repartidas por los escenarios y, a su vez, machacar a nuestros enemigos golpeándolos. Las acciones que realicemos deben coincidir con el ritmo de la música que va sonando a lo largo de todo el trayecto. Cuanto mejor hagamos un nivel, se nos irán desbloqueando dificultades más altas del mismo, hasta poder pasar a un siguiente escenario. Lo tendremos a partir de 22 de marzo en la eShop por unos 15 euros, bueno, bonito y barato.
Gears of War: Judgment (Xbox 360)
La precuela de la trilogía Gears of War llegará el 22 de marzo a las tiendas y se convertirá en la cuarta entrega de la saga tan aclamada y seguida por xboxers Narrará la historia del escuadrón Kilo, liderado por Damon Baird y Augustus Cole, dos conocidos de la saga. A ellos se les unirán otros como Sofia Hendricks y Garron Paduk, y deberán ayudar en la retención del asedio a la ciudad de Halvo Bay. Vendrá con varios modos de juego como el multijugador clásico, 'dominación', 'overrun y 'todos contra todos'.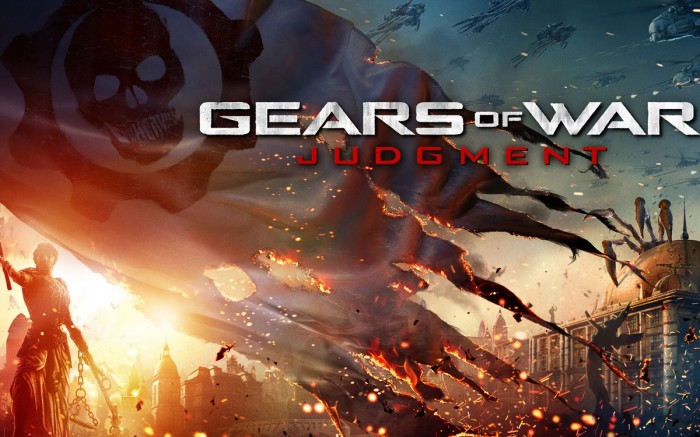 Además se incluyen un nuevo modo llamado 'Misiones Desclasificadas' que alterará elementos del modo campaña como eventos y escenarios, de los que seremos conscientes una vez jugado por segunda o tercera vez. Tendremos también los mapas Góndola, Isla y Biblioteca para el modo multijugador y algunos más que se incluirán en dos DLC que ya están preparados. People Can Fly y Epic Games ha co-desarrollado este título que costará alrededor de 60 euros.
Galería de imágenes
    <style type='text/css'>
        #gallery-2 {
            margin: auto;
        }
        #gallery-2 .gallery-item {
            float: left;
            margin-top: 10px;
            text-align: center;
            width: 16%;
        }
        #gallery-2 img {
            border: 2px solid #cfcfcf;
        }
        #gallery-2 .gallery-caption {
            margin-left: 0;
        }
        /* see gallery_shortcode() in wp-includes/media.php */
    </style>
    <div data-carousel-extra='{"blog_id":27,"permalink":"https:\/\/xombitgames.com\/2013\/03\/lanzamientos-marzo13-semana4","likes_blog_id":40960699}' id='gallery-2' class='gallery galleryid-30117 gallery-columns-6 gallery-size-large'><dl class='gallery-item'>
        <dt class='gallery-icon landscape'>
            <img width="700" height="387" src="https://xombitgames.com/files/2013/03/Trials-Evolution-Gold-Edition-700x387.jpg" class="attachment-large size-large" alt="Portada del juego" srcset="https://xombitgames.com/files/2013/03/Trials-Evolution-Gold-Edition-700x387.jpg 700w, https://xombitgames.com/files/2013/03/Trials-Evolution-Gold-Edition-400x221.jpg 400w, https://xombitgames.com/files/2013/03/Trials-Evolution-Gold-Edition-220x121.jpg 220w, https://xombitgames.com/files/2013/03/Trials-Evolution-Gold-Edition.jpg 1273w" sizes="(max-width: 700px) 100vw, 700px" data-attachment-id="30214" data-orig-file="https://xombitgames.com/files/2013/03/Trials-Evolution-Gold-Edition.jpg" data-orig-size="1273,705" data-comments-opened="1" data-image-meta="{&quot;aperture&quot;:&quot;0&quot;,&quot;credit&quot;:&quot;&quot;,&quot;camera&quot;:&quot;&quot;,&quot;caption&quot;:&quot;&quot;,&quot;created_timestamp&quot;:&quot;0&quot;,&quot;copyright&quot;:&quot;&quot;,&quot;focal_length&quot;:&quot;0&quot;,&quot;iso&quot;:&quot;0&quot;,&quot;shutter_speed&quot;:&quot;0&quot;,&quot;title&quot;:&quot;&quot;}" data-image-title="Trials Evolution Gold Edition" data-image-description="" data-medium-file="https://xombitgames.com/files/2013/03/Trials-Evolution-Gold-Edition-400x221.jpg" data-large-file="https://xombitgames.com/files/2013/03/Trials-Evolution-Gold-Edition-700x387.jpg" />
        </dt></dl><dl class='gallery-item'>
        <dt class='gallery-icon landscape'>
            <img width="700" height="394" src="https://xombitgames.com/files/2013/03/Trials-Evolution-Gold-Edition-4-700x394.jpg" class="attachment-large size-large" alt="Gameplay 4" srcset="https://xombitgames.com/files/2013/03/Trials-Evolution-Gold-Edition-4-700x394.jpg 700w, https://xombitgames.com/files/2013/03/Trials-Evolution-Gold-Edition-4-400x225.jpg 400w, https://xombitgames.com/files/2013/03/Trials-Evolution-Gold-Edition-4-220x123.jpg 220w, https://xombitgames.com/files/2013/03/Trials-Evolution-Gold-Edition-4.jpg 1000w" sizes="(max-width: 700px) 100vw, 700px" data-attachment-id="30213" data-orig-file="https://xombitgames.com/files/2013/03/Trials-Evolution-Gold-Edition-4.jpg" data-orig-size="1000,563" data-comments-opened="1" data-image-meta="{&quot;aperture&quot;:&quot;0&quot;,&quot;credit&quot;:&quot;&quot;,&quot;camera&quot;:&quot;&quot;,&quot;caption&quot;:&quot;&quot;,&quot;created_timestamp&quot;:&quot;0&quot;,&quot;copyright&quot;:&quot;&quot;,&quot;focal_length&quot;:&quot;0&quot;,&quot;iso&quot;:&quot;0&quot;,&quot;shutter_speed&quot;:&quot;0&quot;,&quot;title&quot;:&quot;&quot;}" data-image-title="Trials Evolution Gold Edition (4)" data-image-description="" data-medium-file="https://xombitgames.com/files/2013/03/Trials-Evolution-Gold-Edition-4-400x225.jpg" data-large-file="https://xombitgames.com/files/2013/03/Trials-Evolution-Gold-Edition-4-700x394.jpg" />
        </dt></dl><dl class='gallery-item'>
        <dt class='gallery-icon landscape'>
            <img width="700" height="393" src="https://xombitgames.com/files/2013/03/Trials-Evolution-Gold-Edition-3-700x393.jpg" class="attachment-large size-large" alt="Gameplay 3" srcset="https://xombitgames.com/files/2013/03/Trials-Evolution-Gold-Edition-3-700x393.jpg 700w, https://xombitgames.com/files/2013/03/Trials-Evolution-Gold-Edition-3-400x225.jpg 400w, https://xombitgames.com/files/2013/03/Trials-Evolution-Gold-Edition-3-220x123.jpg 220w, https://xombitgames.com/files/2013/03/Trials-Evolution-Gold-Edition-3.jpg 1280w" sizes="(max-width: 700px) 100vw, 700px" data-attachment-id="30212" data-orig-file="https://xombitgames.com/files/2013/03/Trials-Evolution-Gold-Edition-3.jpg" data-orig-size="1280,720" data-comments-opened="1" data-image-meta="{&quot;aperture&quot;:&quot;0&quot;,&quot;credit&quot;:&quot;&quot;,&quot;camera&quot;:&quot;&quot;,&quot;caption&quot;:&quot;&quot;,&quot;created_timestamp&quot;:&quot;0&quot;,&quot;copyright&quot;:&quot;&quot;,&quot;focal_length&quot;:&quot;0&quot;,&quot;iso&quot;:&quot;0&quot;,&quot;shutter_speed&quot;:&quot;0&quot;,&quot;title&quot;:&quot;&quot;}" data-image-title="Trials Evolution Gold Edition (3)" data-image-description="" data-medium-file="https://xombitgames.com/files/2013/03/Trials-Evolution-Gold-Edition-3-400x225.jpg" data-large-file="https://xombitgames.com/files/2013/03/Trials-Evolution-Gold-Edition-3-700x393.jpg" />
        </dt></dl><dl class='gallery-item'>
        <dt class='gallery-icon landscape'>
            <img width="700" height="393" src="https://xombitgames.com/files/2013/03/Trials-Evolution-Gold-Edition-2-700x393.jpg" class="attachment-large size-large" alt="Gameplay 2" srcset="https://xombitgames.com/files/2013/03/Trials-Evolution-Gold-Edition-2-700x393.jpg 700w, https://xombitgames.com/files/2013/03/Trials-Evolution-Gold-Edition-2-400x225.jpg 400w, https://xombitgames.com/files/2013/03/Trials-Evolution-Gold-Edition-2-220x123.jpg 220w, https://xombitgames.com/files/2013/03/Trials-Evolution-Gold-Edition-2.jpg 1280w" sizes="(max-width: 700px) 100vw, 700px" data-attachment-id="30211" data-orig-file="https://xombitgames.com/files/2013/03/Trials-Evolution-Gold-Edition-2.jpg" data-orig-size="1280,720" data-comments-opened="1" data-image-meta="{&quot;aperture&quot;:&quot;0&quot;,&quot;credit&quot;:&quot;&quot;,&quot;camera&quot;:&quot;&quot;,&quot;caption&quot;:&quot;&quot;,&quot;created_timestamp&quot;:&quot;0&quot;,&quot;copyright&quot;:&quot;&quot;,&quot;focal_length&quot;:&quot;0&quot;,&quot;iso&quot;:&quot;0&quot;,&quot;shutter_speed&quot;:&quot;0&quot;,&quot;title&quot;:&quot;&quot;}" data-image-title="Trials Evolution Gold Edition (2)" data-image-description="" data-medium-file="https://xombitgames.com/files/2013/03/Trials-Evolution-Gold-Edition-2-400x225.jpg" data-large-file="https://xombitgames.com/files/2013/03/Trials-Evolution-Gold-Edition-2-700x393.jpg" />
        </dt></dl><dl class='gallery-item'>
        <dt class='gallery-icon landscape'>
            <img width="700" height="393" src="https://xombitgames.com/files/2013/03/Trials-Evolution-Gold-Edition-1-700x393.jpg" class="attachment-large size-large" alt="Gameplay 1" srcset="https://xombitgames.com/files/2013/03/Trials-Evolution-Gold-Edition-1-700x393.jpg 700w, https://xombitgames.com/files/2013/03/Trials-Evolution-Gold-Edition-1-400x225.jpg 400w, https://xombitgames.com/files/2013/03/Trials-Evolution-Gold-Edition-1-220x123.jpg 220w" sizes="(max-width: 700px) 100vw, 700px" data-attachment-id="30210" data-orig-file="https://xombitgames.com/files/2013/03/Trials-Evolution-Gold-Edition-1.jpg" data-orig-size="1920,1080" data-comments-opened="1" data-image-meta="{&quot;aperture&quot;:&quot;0&quot;,&quot;credit&quot;:&quot;&quot;,&quot;camera&quot;:&quot;&quot;,&quot;caption&quot;:&quot;&quot;,&quot;created_timestamp&quot;:&quot;0&quot;,&quot;copyright&quot;:&quot;&quot;,&quot;focal_length&quot;:&quot;0&quot;,&quot;iso&quot;:&quot;0&quot;,&quot;shutter_speed&quot;:&quot;0&quot;,&quot;title&quot;:&quot;&quot;}" data-image-title="Trials Evolution Gold Edition (1)" data-image-description="" data-medium-file="https://xombitgames.com/files/2013/03/Trials-Evolution-Gold-Edition-1-400x225.jpg" data-large-file="https://xombitgames.com/files/2013/03/Trials-Evolution-Gold-Edition-1-700x393.jpg" />
        </dt></dl><dl class='gallery-item'>
        <dt class='gallery-icon landscape'>
            <img width="700" height="393" src="https://xombitgames.com/files/2013/03/The-Walking-Dead-Survival-Instinct-700x393.jpg" class="attachment-large size-large" alt="Portada del juego" srcset="https://xombitgames.com/files/2013/03/The-Walking-Dead-Survival-Instinct-700x393.jpg 700w, https://xombitgames.com/files/2013/03/The-Walking-Dead-Survival-Instinct-400x225.jpg 400w, https://xombitgames.com/files/2013/03/The-Walking-Dead-Survival-Instinct-220x123.jpg 220w, https://xombitgames.com/files/2013/03/The-Walking-Dead-Survival-Instinct.jpg 1280w" sizes="(max-width: 700px) 100vw, 700px" data-attachment-id="30209" data-orig-file="https://xombitgames.com/files/2013/03/The-Walking-Dead-Survival-Instinct.jpg" data-orig-size="1280,720" data-comments-opened="1" data-image-meta="{&quot;aperture&quot;:&quot;0&quot;,&quot;credit&quot;:&quot;&quot;,&quot;camera&quot;:&quot;&quot;,&quot;caption&quot;:&quot;&quot;,&quot;created_timestamp&quot;:&quot;0&quot;,&quot;copyright&quot;:&quot;&quot;,&quot;focal_length&quot;:&quot;0&quot;,&quot;iso&quot;:&quot;0&quot;,&quot;shutter_speed&quot;:&quot;0&quot;,&quot;title&quot;:&quot;&quot;}" data-image-title="The Walking Dead Survival Instinct" data-image-description="" data-medium-file="https://xombitgames.com/files/2013/03/The-Walking-Dead-Survival-Instinct-400x225.jpg" data-large-file="https://xombitgames.com/files/2013/03/The-Walking-Dead-Survival-Instinct-700x393.jpg" />
        </dt></dl><br style="clear: both" /><dl class='gallery-item'>
        <dt class='gallery-icon landscape'>
            <img width="700" height="394" src="https://xombitgames.com/files/2013/03/The-Walking-Dead-Survival-Instinct-4-700x394.jpg" class="attachment-large size-large" alt="Gameplay 4" srcset="https://xombitgames.com/files/2013/03/The-Walking-Dead-Survival-Instinct-4-700x394.jpg 700w, https://xombitgames.com/files/2013/03/The-Walking-Dead-Survival-Instinct-4-400x225.jpg 400w, https://xombitgames.com/files/2013/03/The-Walking-Dead-Survival-Instinct-4-220x123.jpg 220w, https://xombitgames.com/files/2013/03/The-Walking-Dead-Survival-Instinct-4.jpg 1000w" sizes="(max-width: 700px) 100vw, 700px" data-attachment-id="30208" data-orig-file="https://xombitgames.com/files/2013/03/The-Walking-Dead-Survival-Instinct-4.jpg" data-orig-size="1000,563" data-comments-opened="1" data-image-meta="{&quot;aperture&quot;:&quot;0&quot;,&quot;credit&quot;:&quot;&quot;,&quot;camera&quot;:&quot;&quot;,&quot;caption&quot;:&quot;&quot;,&quot;created_timestamp&quot;:&quot;0&quot;,&quot;copyright&quot;:&quot;&quot;,&quot;focal_length&quot;:&quot;0&quot;,&quot;iso&quot;:&quot;0&quot;,&quot;shutter_speed&quot;:&quot;0&quot;,&quot;title&quot;:&quot;&quot;}" data-image-title="The Walking Dead Survival Instinct (4)" data-image-description="" data-medium-file="https://xombitgames.com/files/2013/03/The-Walking-Dead-Survival-Instinct-4-400x225.jpg" data-large-file="https://xombitgames.com/files/2013/03/The-Walking-Dead-Survival-Instinct-4-700x394.jpg" />
        </dt></dl><dl class='gallery-item'>
        <dt class='gallery-icon landscape'>
            <img width="700" height="375" src="https://xombitgames.com/files/2013/03/The-Walking-Dead-Survival-Instinct-3-700x375.jpg" class="attachment-large size-large" alt="Gameplay 3" srcset="https://xombitgames.com/files/2013/03/The-Walking-Dead-Survival-Instinct-3-700x375.jpg 700w, https://xombitgames.com/files/2013/03/The-Walking-Dead-Survival-Instinct-3-400x214.jpg 400w, https://xombitgames.com/files/2013/03/The-Walking-Dead-Survival-Instinct-3-220x117.jpg 220w, https://xombitgames.com/files/2013/03/The-Walking-Dead-Survival-Instinct-3.jpg 1280w" sizes="(max-width: 700px) 100vw, 700px" data-attachment-id="30207" data-orig-file="https://xombitgames.com/files/2013/03/The-Walking-Dead-Survival-Instinct-3.jpg" data-orig-size="1280,686" data-comments-opened="1" data-image-meta="{&quot;aperture&quot;:&quot;0&quot;,&quot;credit&quot;:&quot;&quot;,&quot;camera&quot;:&quot;&quot;,&quot;caption&quot;:&quot;&quot;,&quot;created_timestamp&quot;:&quot;0&quot;,&quot;copyright&quot;:&quot;&quot;,&quot;focal_length&quot;:&quot;0&quot;,&quot;iso&quot;:&quot;0&quot;,&quot;shutter_speed&quot;:&quot;0&quot;,&quot;title&quot;:&quot;&quot;}" data-image-title="The Walking Dead Survival Instinct (3)" data-image-description="" data-medium-file="https://xombitgames.com/files/2013/03/The-Walking-Dead-Survival-Instinct-3-400x214.jpg" data-large-file="https://xombitgames.com/files/2013/03/The-Walking-Dead-Survival-Instinct-3-700x375.jpg" />
        </dt></dl><dl class='gallery-item'>
        <dt class='gallery-icon landscape'>
            <img width="700" height="393" src="https://xombitgames.com/files/2013/03/The-Walking-Dead-Survival-Instinct-2-700x393.jpg" class="attachment-large size-large" alt="Gameplay 2" srcset="https://xombitgames.com/files/2013/03/The-Walking-Dead-Survival-Instinct-2-700x393.jpg 700w, https://xombitgames.com/files/2013/03/The-Walking-Dead-Survival-Instinct-2-400x225.jpg 400w, https://xombitgames.com/files/2013/03/The-Walking-Dead-Survival-Instinct-2-220x123.jpg 220w, https://xombitgames.com/files/2013/03/The-Walking-Dead-Survival-Instinct-2.jpg 960w" sizes="(max-width: 700px) 100vw, 700px" data-attachment-id="30206" data-orig-file="https://xombitgames.com/files/2013/03/The-Walking-Dead-Survival-Instinct-2.jpg" data-orig-size="960,540" data-comments-opened="1" data-image-meta="{&quot;aperture&quot;:&quot;0&quot;,&quot;credit&quot;:&quot;&quot;,&quot;camera&quot;:&quot;&quot;,&quot;caption&quot;:&quot;&quot;,&quot;created_timestamp&quot;:&quot;0&quot;,&quot;copyright&quot;:&quot;&quot;,&quot;focal_length&quot;:&quot;0&quot;,&quot;iso&quot;:&quot;0&quot;,&quot;shutter_speed&quot;:&quot;0&quot;,&quot;title&quot;:&quot;&quot;}" data-image-title="The Walking Dead Survival Instinct (2)" data-image-description="" data-medium-file="https://xombitgames.com/files/2013/03/The-Walking-Dead-Survival-Instinct-2-400x225.jpg" data-large-file="https://xombitgames.com/files/2013/03/The-Walking-Dead-Survival-Instinct-2-700x393.jpg" />
        </dt></dl><dl class='gallery-item'>
        <dt class='gallery-icon landscape'>
            <img width="700" height="393" src="https://xombitgames.com/files/2013/03/The-Walking-Dead-Survival-Instinct-1-700x393.jpg" class="attachment-large size-large" alt="Gameplay 1" srcset="https://xombitgames.com/files/2013/03/The-Walking-Dead-Survival-Instinct-1-700x393.jpg 700w, https://xombitgames.com/files/2013/03/The-Walking-Dead-Survival-Instinct-1-400x225.jpg 400w, https://xombitgames.com/files/2013/03/The-Walking-Dead-Survival-Instinct-1-220x123.jpg 220w, https://xombitgames.com/files/2013/03/The-Walking-Dead-Survival-Instinct-1.jpg 1280w" sizes="(max-width: 700px) 100vw, 700px" data-attachment-id="30205" data-orig-file="https://xombitgames.com/files/2013/03/The-Walking-Dead-Survival-Instinct-1.jpg" data-orig-size="1280,720" data-comments-opened="1" data-image-meta="{&quot;aperture&quot;:&quot;0&quot;,&quot;credit&quot;:&quot;&quot;,&quot;camera&quot;:&quot;&quot;,&quot;caption&quot;:&quot;&quot;,&quot;created_timestamp&quot;:&quot;0&quot;,&quot;copyright&quot;:&quot;&quot;,&quot;focal_length&quot;:&quot;0&quot;,&quot;iso&quot;:&quot;0&quot;,&quot;shutter_speed&quot;:&quot;0&quot;,&quot;title&quot;:&quot;&quot;}" data-image-title="The Walking Dead Survival Instinct (1)" data-image-description="" data-medium-file="https://xombitgames.com/files/2013/03/The-Walking-Dead-Survival-Instinct-1-400x225.jpg" data-large-file="https://xombitgames.com/files/2013/03/The-Walking-Dead-Survival-Instinct-1-700x393.jpg" />
        </dt></dl><dl class='gallery-item'>
        <dt class='gallery-icon landscape'>
            <img width="700" height="378" src="https://xombitgames.com/files/2013/03/Harmoknight-700x378.jpg" class="attachment-large size-large" alt="Portada del juego" srcset="https://xombitgames.com/files/2013/03/Harmoknight-700x378.jpg 700w, https://xombitgames.com/files/2013/03/Harmoknight-400x216.jpg 400w, https://xombitgames.com/files/2013/03/Harmoknight-220x118.jpg 220w" sizes="(max-width: 700px) 100vw, 700px" data-attachment-id="30204" data-orig-file="https://xombitgames.com/files/2013/03/Harmoknight.jpg" data-orig-size="2577,1393" data-comments-opened="1" data-image-meta="{&quot;aperture&quot;:&quot;0&quot;,&quot;credit&quot;:&quot;Picasa&quot;,&quot;camera&quot;:&quot;&quot;,&quot;caption&quot;:&quot;&quot;,&quot;created_timestamp&quot;:&quot;1360794934&quot;,&quot;copyright&quot;:&quot;&quot;,&quot;focal_length&quot;:&quot;0&quot;,&quot;iso&quot;:&quot;0&quot;,&quot;shutter_speed&quot;:&quot;0&quot;,&quot;title&quot;:&quot;&quot;}" data-image-title="Harmoknight" data-image-description="" data-medium-file="https://xombitgames.com/files/2013/03/Harmoknight-400x216.jpg" data-large-file="https://xombitgames.com/files/2013/03/Harmoknight-700x378.jpg" />
        </dt></dl><dl class='gallery-item'>
        <dt class='gallery-icon landscape'>
            <img width="700" height="393" src="https://xombitgames.com/files/2013/03/Harmoknight-4-700x393.jpg" class="attachment-large size-large" alt="Gameplay 4" srcset="https://xombitgames.com/files/2013/03/Harmoknight-4-700x393.jpg 700w, https://xombitgames.com/files/2013/03/Harmoknight-4-400x224.jpg 400w, https://xombitgames.com/files/2013/03/Harmoknight-4-220x123.jpg 220w, https://xombitgames.com/files/2013/03/Harmoknight-4.jpg 930w" sizes="(max-width: 700px) 100vw, 700px" data-attachment-id="30203" data-orig-file="https://xombitgames.com/files/2013/03/Harmoknight-4.jpg" data-orig-size="930,523" data-comments-opened="1" data-image-meta="{&quot;aperture&quot;:&quot;0&quot;,&quot;credit&quot;:&quot;&quot;,&quot;camera&quot;:&quot;&quot;,&quot;caption&quot;:&quot;&quot;,&quot;created_timestamp&quot;:&quot;0&quot;,&quot;copyright&quot;:&quot;&quot;,&quot;focal_length&quot;:&quot;0&quot;,&quot;iso&quot;:&quot;0&quot;,&quot;shutter_speed&quot;:&quot;0&quot;,&quot;title&quot;:&quot;&quot;}" data-image-title="Harmoknight (4)" data-image-description="" data-medium-file="https://xombitgames.com/files/2013/03/Harmoknight-4-400x224.jpg" data-large-file="https://xombitgames.com/files/2013/03/Harmoknight-4-700x393.jpg" />
        </dt></dl><br style="clear: both" /><dl class='gallery-item'>
        <dt class='gallery-icon landscape'>
            <img width="700" height="418" src="https://xombitgames.com/files/2013/03/Harmoknight-3-700x418.jpg" class="attachment-large size-large" alt="Gameplay 3" srcset="https://xombitgames.com/files/2013/03/Harmoknight-3-700x418.jpg 700w, https://xombitgames.com/files/2013/03/Harmoknight-3-400x239.jpg 400w, https://xombitgames.com/files/2013/03/Harmoknight-3-220x131.jpg 220w, https://xombitgames.com/files/2013/03/Harmoknight-3.jpg 1024w" sizes="(max-width: 700px) 100vw, 700px" data-attachment-id="30202" data-orig-file="https://xombitgames.com/files/2013/03/Harmoknight-3.jpg" data-orig-size="1024,612" data-comments-opened="1" data-image-meta="{&quot;aperture&quot;:&quot;0&quot;,&quot;credit&quot;:&quot;&quot;,&quot;camera&quot;:&quot;&quot;,&quot;caption&quot;:&quot;&quot;,&quot;created_timestamp&quot;:&quot;0&quot;,&quot;copyright&quot;:&quot;&quot;,&quot;focal_length&quot;:&quot;0&quot;,&quot;iso&quot;:&quot;0&quot;,&quot;shutter_speed&quot;:&quot;0&quot;,&quot;title&quot;:&quot;&quot;}" data-image-title="Harmoknight (3)" data-image-description="" data-medium-file="https://xombitgames.com/files/2013/03/Harmoknight-3-400x239.jpg" data-large-file="https://xombitgames.com/files/2013/03/Harmoknight-3-700x418.jpg" />
        </dt></dl><dl class='gallery-item'>
        <dt class='gallery-icon landscape'>
            <img width="700" height="418" src="https://xombitgames.com/files/2013/03/Harmoknight-2-700x418.jpg" class="attachment-large size-large" alt="Gameplay 2" srcset="https://xombitgames.com/files/2013/03/Harmoknight-2-700x418.jpg 700w, https://xombitgames.com/files/2013/03/Harmoknight-2-400x239.jpg 400w, https://xombitgames.com/files/2013/03/Harmoknight-2-220x131.jpg 220w, https://xombitgames.com/files/2013/03/Harmoknight-2.jpg 1024w" sizes="(max-width: 700px) 100vw, 700px" data-attachment-id="30201" data-orig-file="https://xombitgames.com/files/2013/03/Harmoknight-2.jpg" data-orig-size="1024,612" data-comments-opened="1" data-image-meta="{&quot;aperture&quot;:&quot;0&quot;,&quot;credit&quot;:&quot;&quot;,&quot;camera&quot;:&quot;&quot;,&quot;caption&quot;:&quot;&quot;,&quot;created_timestamp&quot;:&quot;0&quot;,&quot;copyright&quot;:&quot;&quot;,&quot;focal_length&quot;:&quot;0&quot;,&quot;iso&quot;:&quot;0&quot;,&quot;shutter_speed&quot;:&quot;0&quot;,&quot;title&quot;:&quot;&quot;}" data-image-title="Harmoknight (2)" data-image-description="" data-medium-file="https://xombitgames.com/files/2013/03/Harmoknight-2-400x239.jpg" data-large-file="https://xombitgames.com/files/2013/03/Harmoknight-2-700x418.jpg" />
        </dt></dl><dl class='gallery-item'>
        <dt class='gallery-icon landscape'>
            <img width="700" height="419" src="https://xombitgames.com/files/2013/03/Harmoknight-1-700x419.jpg" class="attachment-large size-large" alt="Gameplay 1" srcset="https://xombitgames.com/files/2013/03/Harmoknight-1-700x419.jpg 700w, https://xombitgames.com/files/2013/03/Harmoknight-1-400x239.jpg 400w, https://xombitgames.com/files/2013/03/Harmoknight-1-220x131.jpg 220w, https://xombitgames.com/files/2013/03/Harmoknight-1.jpg 1024w" sizes="(max-width: 700px) 100vw, 700px" data-attachment-id="30200" data-orig-file="https://xombitgames.com/files/2013/03/Harmoknight-1.jpg" data-orig-size="1024,614" data-comments-opened="1" data-image-meta="{&quot;aperture&quot;:&quot;0&quot;,&quot;credit&quot;:&quot;&quot;,&quot;camera&quot;:&quot;&quot;,&quot;caption&quot;:&quot;&quot;,&quot;created_timestamp&quot;:&quot;0&quot;,&quot;copyright&quot;:&quot;&quot;,&quot;focal_length&quot;:&quot;0&quot;,&quot;iso&quot;:&quot;0&quot;,&quot;shutter_speed&quot;:&quot;0&quot;,&quot;title&quot;:&quot;&quot;}" data-image-title="Harmoknight (1)" data-image-description="" data-medium-file="https://xombitgames.com/files/2013/03/Harmoknight-1-400x239.jpg" data-large-file="https://xombitgames.com/files/2013/03/Harmoknight-1-700x419.jpg" />
        </dt></dl><dl class='gallery-item'>
        <dt class='gallery-icon landscape'>
            <img width="700" height="437" src="https://xombitgames.com/files/2013/03/Gears-of-War-Judgment-700x437.jpg" class="attachment-large size-large" alt="Portada del juego" srcset="https://xombitgames.com/files/2013/03/Gears-of-War-Judgment-700x437.jpg 700w, https://xombitgames.com/files/2013/03/Gears-of-War-Judgment-400x250.jpg 400w, https://xombitgames.com/files/2013/03/Gears-of-War-Judgment-220x137.jpg 220w, https://xombitgames.com/files/2013/03/Gears-of-War-Judgment.jpg 1200w" sizes="(max-width: 700px) 100vw, 700px" data-attachment-id="30199" data-orig-file="https://xombitgames.com/files/2013/03/Gears-of-War-Judgment.jpg" data-orig-size="1200,750" data-comments-opened="1" data-image-meta="{&quot;aperture&quot;:&quot;0&quot;,&quot;credit&quot;:&quot;&quot;,&quot;camera&quot;:&quot;&quot;,&quot;caption&quot;:&quot;&quot;,&quot;created_timestamp&quot;:&quot;0&quot;,&quot;copyright&quot;:&quot;&quot;,&quot;focal_length&quot;:&quot;0&quot;,&quot;iso&quot;:&quot;0&quot;,&quot;shutter_speed&quot;:&quot;0&quot;,&quot;title&quot;:&quot;&quot;}" data-image-title="Gears of War Judgment" data-image-description="" data-medium-file="https://xombitgames.com/files/2013/03/Gears-of-War-Judgment-400x250.jpg" data-large-file="https://xombitgames.com/files/2013/03/Gears-of-War-Judgment-700x437.jpg" />
        </dt></dl><dl class='gallery-item'>
        <dt class='gallery-icon landscape'>
            <img width="700" height="393" src="https://xombitgames.com/files/2013/03/Gears-of-War-Judgment-4-700x393.jpg" class="attachment-large size-large" alt="Gameplay 4" srcset="https://xombitgames.com/files/2013/03/Gears-of-War-Judgment-4-700x393.jpg 700w, https://xombitgames.com/files/2013/03/Gears-of-War-Judgment-4-400x225.jpg 400w, https://xombitgames.com/files/2013/03/Gears-of-War-Judgment-4-220x123.jpg 220w, https://xombitgames.com/files/2013/03/Gears-of-War-Judgment-4.jpg 1200w" sizes="(max-width: 700px) 100vw, 700px" data-attachment-id="30198" data-orig-file="https://xombitgames.com/files/2013/03/Gears-of-War-Judgment-4.jpg" data-orig-size="1200,675" data-comments-opened="1" data-image-meta="{&quot;aperture&quot;:&quot;0&quot;,&quot;credit&quot;:&quot;&quot;,&quot;camera&quot;:&quot;&quot;,&quot;caption&quot;:&quot;&quot;,&quot;created_timestamp&quot;:&quot;0&quot;,&quot;copyright&quot;:&quot;&quot;,&quot;focal_length&quot;:&quot;0&quot;,&quot;iso&quot;:&quot;0&quot;,&quot;shutter_speed&quot;:&quot;0&quot;,&quot;title&quot;:&quot;&quot;}" data-image-title="Gears of War Judgment (4)" data-image-description="" data-medium-file="https://xombitgames.com/files/2013/03/Gears-of-War-Judgment-4-400x225.jpg" data-large-file="https://xombitgames.com/files/2013/03/Gears-of-War-Judgment-4-700x393.jpg" />
        </dt></dl><dl class='gallery-item'>
        <dt class='gallery-icon landscape'>
            <img width="700" height="393" src="https://xombitgames.com/files/2013/03/Gears-of-War-Judgment-3-700x393.jpg" class="attachment-large size-large" alt="Gameplay 3" srcset="https://xombitgames.com/files/2013/03/Gears-of-War-Judgment-3-700x393.jpg 700w, https://xombitgames.com/files/2013/03/Gears-of-War-Judgment-3-400x225.jpg 400w, https://xombitgames.com/files/2013/03/Gears-of-War-Judgment-3-220x123.jpg 220w, https://xombitgames.com/files/2013/03/Gears-of-War-Judgment-3.jpg 1280w" sizes="(max-width: 700px) 100vw, 700px" data-attachment-id="30197" data-orig-file="https://xombitgames.com/files/2013/03/Gears-of-War-Judgment-3.jpg" data-orig-size="1280,720" data-comments-opened="1" data-image-meta="{&quot;aperture&quot;:&quot;0&quot;,&quot;credit&quot;:&quot;&quot;,&quot;camera&quot;:&quot;&quot;,&quot;caption&quot;:&quot;&quot;,&quot;created_timestamp&quot;:&quot;0&quot;,&quot;copyright&quot;:&quot;&quot;,&quot;focal_length&quot;:&quot;0&quot;,&quot;iso&quot;:&quot;0&quot;,&quot;shutter_speed&quot;:&quot;0&quot;,&quot;title&quot;:&quot;&quot;}" data-image-title="Gears of War Judgment (3)" data-image-description="" data-medium-file="https://xombitgames.com/files/2013/03/Gears-of-War-Judgment-3-400x225.jpg" data-large-file="https://xombitgames.com/files/2013/03/Gears-of-War-Judgment-3-700x393.jpg" />
        </dt></dl><br style="clear: both" /><dl class='gallery-item'>
        <dt class='gallery-icon landscape'>
            <img width="700" height="367" src="https://xombitgames.com/files/2013/03/Gears-of-War-Judgment-2-700x367.jpg" class="attachment-large size-large" alt="Gameplay 2" srcset="https://xombitgames.com/files/2013/03/Gears-of-War-Judgment-2-700x367.jpg 700w, https://xombitgames.com/files/2013/03/Gears-of-War-Judgment-2-400x210.jpg 400w, https://xombitgames.com/files/2013/03/Gears-of-War-Judgment-2-220x115.jpg 220w, https://xombitgames.com/files/2013/03/Gears-of-War-Judgment-2.jpg 960w" sizes="(max-width: 700px) 100vw, 700px" data-attachment-id="30196" data-orig-file="https://xombitgames.com/files/2013/03/Gears-of-War-Judgment-2.jpg" data-orig-size="960,504" data-comments-opened="1" data-image-meta="{&quot;aperture&quot;:&quot;0&quot;,&quot;credit&quot;:&quot;&quot;,&quot;camera&quot;:&quot;&quot;,&quot;caption&quot;:&quot;&quot;,&quot;created_timestamp&quot;:&quot;0&quot;,&quot;copyright&quot;:&quot;&quot;,&quot;focal_length&quot;:&quot;0&quot;,&quot;iso&quot;:&quot;0&quot;,&quot;shutter_speed&quot;:&quot;0&quot;,&quot;title&quot;:&quot;&quot;}" data-image-title="Gears of War Judgment (2)" data-image-description="" data-medium-file="https://xombitgames.com/files/2013/03/Gears-of-War-Judgment-2-400x210.jpg" data-large-file="https://xombitgames.com/files/2013/03/Gears-of-War-Judgment-2-700x367.jpg" />
        </dt></dl><dl class='gallery-item'>
        <dt class='gallery-icon landscape'>
            <img width="700" height="391" src="https://xombitgames.com/files/2013/03/Gears-of-War-Judgment-1-700x391.jpg" class="attachment-large size-large" alt="Gameplay 1" srcset="https://xombitgames.com/files/2013/03/Gears-of-War-Judgment-1-700x391.jpg 700w, https://xombitgames.com/files/2013/03/Gears-of-War-Judgment-1-400x223.jpg 400w, https://xombitgames.com/files/2013/03/Gears-of-War-Judgment-1-220x123.jpg 220w" sizes="(max-width: 700px) 100vw, 700px" data-attachment-id="30195" data-orig-file="https://xombitgames.com/files/2013/03/Gears-of-War-Judgment-1.jpg" data-orig-size="1622,908" data-comments-opened="1" data-image-meta="{&quot;aperture&quot;:&quot;0&quot;,&quot;credit&quot;:&quot;&quot;,&quot;camera&quot;:&quot;&quot;,&quot;caption&quot;:&quot;&quot;,&quot;created_timestamp&quot;:&quot;0&quot;,&quot;copyright&quot;:&quot;&quot;,&quot;focal_length&quot;:&quot;0&quot;,&quot;iso&quot;:&quot;0&quot;,&quot;shutter_speed&quot;:&quot;0&quot;,&quot;title&quot;:&quot;&quot;}" data-image-title="Gears of War Judgment (1)" data-image-description="" data-medium-file="https://xombitgames.com/files/2013/03/Gears-of-War-Judgment-1-400x223.jpg" data-large-file="https://xombitgames.com/files/2013/03/Gears-of-War-Judgment-1-700x391.jpg" />
        </dt></dl><dl class='gallery-item'>
        <dt class='gallery-icon landscape'>
            <img width="700" height="302" src="https://xombitgames.com/files/2013/03/Dead-or-Alive-5-PLUS-700x302.jpg" class="attachment-large size-large" alt="Portada del juego" srcset="https://xombitgames.com/files/2013/03/Dead-or-Alive-5-PLUS-700x302.jpg 700w, https://xombitgames.com/files/2013/03/Dead-or-Alive-5-PLUS-400x172.jpg 400w, https://xombitgames.com/files/2013/03/Dead-or-Alive-5-PLUS-220x95.jpg 220w, https://xombitgames.com/files/2013/03/Dead-or-Alive-5-PLUS.jpg 1208w" sizes="(max-width: 700px) 100vw, 700px" data-attachment-id="30194" data-orig-file="https://xombitgames.com/files/2013/03/Dead-or-Alive-5-PLUS.jpg" data-orig-size="1208,522" data-comments-opened="1" data-image-meta="{&quot;aperture&quot;:&quot;0&quot;,&quot;credit&quot;:&quot;Sys-Admin&quot;,&quot;camera&quot;:&quot;&quot;,&quot;caption&quot;:&quot;&quot;,&quot;created_timestamp&quot;:&quot;0&quot;,&quot;copyright&quot;:&quot;&quot;,&quot;focal_length&quot;:&quot;0&quot;,&quot;iso&quot;:&quot;0&quot;,&quot;shutter_speed&quot;:&quot;0&quot;,&quot;title&quot;:&quot;&quot;}" data-image-title="Dead or Alive 5 PLUS" data-image-description="" data-medium-file="https://xombitgames.com/files/2013/03/Dead-or-Alive-5-PLUS-400x172.jpg" data-large-file="https://xombitgames.com/files/2013/03/Dead-or-Alive-5-PLUS-700x302.jpg" />
        </dt></dl><dl class='gallery-item'>
        <dt class='gallery-icon landscape'>
            <img width="700" height="396" src="https://xombitgames.com/files/2013/03/Dead-or-Alive-5-PLUS-4-700x396.jpg" class="attachment-large size-large" alt="Gameplay 4" srcset="https://xombitgames.com/files/2013/03/Dead-or-Alive-5-PLUS-4-700x396.jpg 700w, https://xombitgames.com/files/2013/03/Dead-or-Alive-5-PLUS-4-400x226.jpg 400w, https://xombitgames.com/files/2013/03/Dead-or-Alive-5-PLUS-4-220x124.jpg 220w, https://xombitgames.com/files/2013/03/Dead-or-Alive-5-PLUS-4.jpg 960w" sizes="(max-width: 700px) 100vw, 700px" data-attachment-id="30193" data-orig-file="https://xombitgames.com/files/2013/03/Dead-or-Alive-5-PLUS-4.jpg" data-orig-size="960,544" data-comments-opened="1" data-image-meta="{&quot;aperture&quot;:&quot;0&quot;,&quot;credit&quot;:&quot;&quot;,&quot;camera&quot;:&quot;&quot;,&quot;caption&quot;:&quot;&quot;,&quot;created_timestamp&quot;:&quot;0&quot;,&quot;copyright&quot;:&quot;&quot;,&quot;focal_length&quot;:&quot;0&quot;,&quot;iso&quot;:&quot;0&quot;,&quot;shutter_speed&quot;:&quot;0&quot;,&quot;title&quot;:&quot;&quot;}" data-image-title="Dead or Alive 5 PLUS (4)" data-image-description="" data-medium-file="https://xombitgames.com/files/2013/03/Dead-or-Alive-5-PLUS-4-400x226.jpg" data-large-file="https://xombitgames.com/files/2013/03/Dead-or-Alive-5-PLUS-4-700x396.jpg" />
        </dt></dl><dl class='gallery-item'>
        <dt class='gallery-icon landscape'>
            <img width="700" height="393" src="https://xombitgames.com/files/2013/03/Dead-or-Alive-5-PLUS-3-700x393.jpg" class="attachment-large size-large" alt="Gameplay 3" srcset="https://xombitgames.com/files/2013/03/Dead-or-Alive-5-PLUS-3-700x393.jpg 700w, https://xombitgames.com/files/2013/03/Dead-or-Alive-5-PLUS-3-400x225.jpg 400w, https://xombitgames.com/files/2013/03/Dead-or-Alive-5-PLUS-3-220x123.jpg 220w, https://xombitgames.com/files/2013/03/Dead-or-Alive-5-PLUS-3.jpg 1200w" sizes="(max-width: 700px) 100vw, 700px" data-attachment-id="30192" data-orig-file="https://xombitgames.com/files/2013/03/Dead-or-Alive-5-PLUS-3.jpg" data-orig-size="1200,675" data-comments-opened="1" data-image-meta="{&quot;aperture&quot;:&quot;0&quot;,&quot;credit&quot;:&quot;&quot;,&quot;camera&quot;:&quot;&quot;,&quot;caption&quot;:&quot;&quot;,&quot;created_timestamp&quot;:&quot;0&quot;,&quot;copyright&quot;:&quot;&quot;,&quot;focal_length&quot;:&quot;0&quot;,&quot;iso&quot;:&quot;0&quot;,&quot;shutter_speed&quot;:&quot;0&quot;,&quot;title&quot;:&quot;&quot;}" data-image-title="Dead or Alive 5 PLUS (3)" data-image-description="" data-medium-file="https://xombitgames.com/files/2013/03/Dead-or-Alive-5-PLUS-3-400x225.jpg" data-large-file="https://xombitgames.com/files/2013/03/Dead-or-Alive-5-PLUS-3-700x393.jpg" />
        </dt></dl><dl class='gallery-item'>
        <dt class='gallery-icon landscape'>
            <img width="700" height="393" src="https://xombitgames.com/files/2013/03/Dead-or-Alive-5-PLUS-2-700x393.jpg" class="attachment-large size-large" alt="Gameplay 2" srcset="https://xombitgames.com/files/2013/03/Dead-or-Alive-5-PLUS-2-700x393.jpg 700w, https://xombitgames.com/files/2013/03/Dead-or-Alive-5-PLUS-2-400x225.jpg 400w, https://xombitgames.com/files/2013/03/Dead-or-Alive-5-PLUS-2-220x123.jpg 220w, https://xombitgames.com/files/2013/03/Dead-or-Alive-5-PLUS-2.jpg 1280w" sizes="(max-width: 700px) 100vw, 700px" data-attachment-id="30191" data-orig-file="https://xombitgames.com/files/2013/03/Dead-or-Alive-5-PLUS-2.jpg" data-orig-size="1280,720" data-comments-opened="1" data-image-meta="{&quot;aperture&quot;:&quot;0&quot;,&quot;credit&quot;:&quot;&quot;,&quot;camera&quot;:&quot;&quot;,&quot;caption&quot;:&quot;&quot;,&quot;created_timestamp&quot;:&quot;0&quot;,&quot;copyright&quot;:&quot;&quot;,&quot;focal_length&quot;:&quot;0&quot;,&quot;iso&quot;:&quot;0&quot;,&quot;shutter_speed&quot;:&quot;0&quot;,&quot;title&quot;:&quot;&quot;}" data-image-title="Dead or Alive 5 PLUS (2)" data-image-description="" data-medium-file="https://xombitgames.com/files/2013/03/Dead-or-Alive-5-PLUS-2-400x225.jpg" data-large-file="https://xombitgames.com/files/2013/03/Dead-or-Alive-5-PLUS-2-700x393.jpg" />
        </dt></dl><br style="clear: both" /><dl class='gallery-item'>
        <dt class='gallery-icon landscape'>
            <img width="700" height="393" src="https://xombitgames.com/files/2013/03/Dead-or-Alive-5-PLUS-1-700x393.jpg" class="attachment-large size-large" alt="Gameplay 1" srcset="https://xombitgames.com/files/2013/03/Dead-or-Alive-5-PLUS-1-700x393.jpg 700w, https://xombitgames.com/files/2013/03/Dead-or-Alive-5-PLUS-1-400x225.jpg 400w, https://xombitgames.com/files/2013/03/Dead-or-Alive-5-PLUS-1-220x123.jpg 220w" sizes="(max-width: 700px) 100vw, 700px" data-attachment-id="30190" data-orig-file="https://xombitgames.com/files/2013/03/Dead-or-Alive-5-PLUS-1.jpg" data-orig-size="1920,1080" data-comments-opened="1" data-image-meta="{&quot;aperture&quot;:&quot;0&quot;,&quot;credit&quot;:&quot;&quot;,&quot;camera&quot;:&quot;&quot;,&quot;caption&quot;:&quot;&quot;,&quot;created_timestamp&quot;:&quot;0&quot;,&quot;copyright&quot;:&quot;&quot;,&quot;focal_length&quot;:&quot;0&quot;,&quot;iso&quot;:&quot;0&quot;,&quot;shutter_speed&quot;:&quot;0&quot;,&quot;title&quot;:&quot;&quot;}" data-image-title="Dead or Alive 5 PLUS (1)" data-image-description="" data-medium-file="https://xombitgames.com/files/2013/03/Dead-or-Alive-5-PLUS-1-400x225.jpg" data-large-file="https://xombitgames.com/files/2013/03/Dead-or-Alive-5-PLUS-1-700x393.jpg" />
        </dt></dl><dl class='gallery-item'>
        <dt class='gallery-icon landscape'>
            <img width="700" height="393" src="https://xombitgames.com/files/2013/03/Bit.Trip-Runner-2-700x393.jpg" class="attachment-large size-large" alt="Portada del juego" srcset="https://xombitgames.com/files/2013/03/Bit.Trip-Runner-2-700x393.jpg 700w, https://xombitgames.com/files/2013/03/Bit.Trip-Runner-2-400x225.jpg 400w, https://xombitgames.com/files/2013/03/Bit.Trip-Runner-2-220x123.jpg 220w, https://xombitgames.com/files/2013/03/Bit.Trip-Runner-2.jpg 1280w" sizes="(max-width: 700px) 100vw, 700px" data-attachment-id="30189" data-orig-file="https://xombitgames.com/files/2013/03/Bit.Trip-Runner-2.jpg" data-orig-size="1280,720" data-comments-opened="1" data-image-meta="{&quot;aperture&quot;:&quot;0&quot;,&quot;credit&quot;:&quot;&quot;,&quot;camera&quot;:&quot;&quot;,&quot;caption&quot;:&quot;&quot;,&quot;created_timestamp&quot;:&quot;0&quot;,&quot;copyright&quot;:&quot;&quot;,&quot;focal_length&quot;:&quot;0&quot;,&quot;iso&quot;:&quot;0&quot;,&quot;shutter_speed&quot;:&quot;0&quot;,&quot;title&quot;:&quot;&quot;}" data-image-title="Bit.Trip Runner 2" data-image-description="" data-medium-file="https://xombitgames.com/files/2013/03/Bit.Trip-Runner-2-400x225.jpg" data-large-file="https://xombitgames.com/files/2013/03/Bit.Trip-Runner-2-700x393.jpg" />
        </dt></dl><dl class='gallery-item'>
        <dt class='gallery-icon landscape'>
            <img width="700" height="437" src="https://xombitgames.com/files/2013/03/Bit.Trip-Runner-2-4-700x437.jpg" class="attachment-large size-large" alt="Gameplay 4" srcset="https://xombitgames.com/files/2013/03/Bit.Trip-Runner-2-4-700x437.jpg 700w, https://xombitgames.com/files/2013/03/Bit.Trip-Runner-2-4-400x250.jpg 400w, https://xombitgames.com/files/2013/03/Bit.Trip-Runner-2-4-220x137.jpg 220w" sizes="(max-width: 700px) 100vw, 700px" data-attachment-id="30188" data-orig-file="https://xombitgames.com/files/2013/03/Bit.Trip-Runner-2-4.jpg" data-orig-size="1920,1200" data-comments-opened="1" data-image-meta="{&quot;aperture&quot;:&quot;0&quot;,&quot;credit&quot;:&quot;&quot;,&quot;camera&quot;:&quot;&quot;,&quot;caption&quot;:&quot;&quot;,&quot;created_timestamp&quot;:&quot;0&quot;,&quot;copyright&quot;:&quot;&quot;,&quot;focal_length&quot;:&quot;0&quot;,&quot;iso&quot;:&quot;0&quot;,&quot;shutter_speed&quot;:&quot;0&quot;,&quot;title&quot;:&quot;&quot;}" data-image-title="Bit.Trip Runner 2 (4)" data-image-description="" data-medium-file="https://xombitgames.com/files/2013/03/Bit.Trip-Runner-2-4-400x250.jpg" data-large-file="https://xombitgames.com/files/2013/03/Bit.Trip-Runner-2-4-700x437.jpg" />
        </dt></dl><dl class='gallery-item'>
        <dt class='gallery-icon landscape'>
            <img width="700" height="437" src="https://xombitgames.com/files/2013/03/Bit.Trip-Runner-2-3-700x437.jpg" class="attachment-large size-large" alt="Gameplay 3" srcset="https://xombitgames.com/files/2013/03/Bit.Trip-Runner-2-3-700x437.jpg 700w, https://xombitgames.com/files/2013/03/Bit.Trip-Runner-2-3-400x250.jpg 400w, https://xombitgames.com/files/2013/03/Bit.Trip-Runner-2-3-220x137.jpg 220w, https://xombitgames.com/files/2013/03/Bit.Trip-Runner-2-3.jpg 1200w" sizes="(max-width: 700px) 100vw, 700px" data-attachment-id="30187" data-orig-file="https://xombitgames.com/files/2013/03/Bit.Trip-Runner-2-3.jpg" data-orig-size="1200,750" data-comments-opened="1" data-image-meta="{&quot;aperture&quot;:&quot;0&quot;,&quot;credit&quot;:&quot;&quot;,&quot;camera&quot;:&quot;&quot;,&quot;caption&quot;:&quot;&quot;,&quot;created_timestamp&quot;:&quot;0&quot;,&quot;copyright&quot;:&quot;&quot;,&quot;focal_length&quot;:&quot;0&quot;,&quot;iso&quot;:&quot;0&quot;,&quot;shutter_speed&quot;:&quot;0&quot;,&quot;title&quot;:&quot;&quot;}" data-image-title="Bit.Trip Runner 2 (3)" data-image-description="" data-medium-file="https://xombitgames.com/files/2013/03/Bit.Trip-Runner-2-3-400x250.jpg" data-large-file="https://xombitgames.com/files/2013/03/Bit.Trip-Runner-2-3-700x437.jpg" />
        </dt></dl><dl class='gallery-item'>
        <dt class='gallery-icon landscape'>
            <img width="700" height="393" src="https://xombitgames.com/files/2013/03/Bit.Trip-Runner-2-2-700x393.jpg" class="attachment-large size-large" alt="Gameplay 2" srcset="https://xombitgames.com/files/2013/03/Bit.Trip-Runner-2-2-700x393.jpg 700w, https://xombitgames.com/files/2013/03/Bit.Trip-Runner-2-2-400x225.jpg 400w, https://xombitgames.com/files/2013/03/Bit.Trip-Runner-2-2-220x123.jpg 220w, https://xombitgames.com/files/2013/03/Bit.Trip-Runner-2-2.jpg 1500w" sizes="(max-width: 700px) 100vw, 700px" data-attachment-id="30186" data-orig-file="https://xombitgames.com/files/2013/03/Bit.Trip-Runner-2-2.jpg" data-orig-size="1500,844" data-comments-opened="1" data-image-meta="{&quot;aperture&quot;:&quot;0&quot;,&quot;credit&quot;:&quot;&quot;,&quot;camera&quot;:&quot;&quot;,&quot;caption&quot;:&quot;&quot;,&quot;created_timestamp&quot;:&quot;0&quot;,&quot;copyright&quot;:&quot;&quot;,&quot;focal_length&quot;:&quot;0&quot;,&quot;iso&quot;:&quot;0&quot;,&quot;shutter_speed&quot;:&quot;0&quot;,&quot;title&quot;:&quot;&quot;}" data-image-title="Bit.Trip Runner 2 (2)" data-image-description="" data-medium-file="https://xombitgames.com/files/2013/03/Bit.Trip-Runner-2-2-400x225.jpg" data-large-file="https://xombitgames.com/files/2013/03/Bit.Trip-Runner-2-2-700x393.jpg" />
        </dt></dl><dl class='gallery-item'>
        <dt class='gallery-icon landscape'>
            <img width="700" height="394" src="https://xombitgames.com/files/2013/03/Bit.Trip-Runner-2-1-700x394.jpg" class="attachment-large size-large" alt="Gameplay 1" srcset="https://xombitgames.com/files/2013/03/Bit.Trip-Runner-2-1-700x394.jpg 700w, https://xombitgames.com/files/2013/03/Bit.Trip-Runner-2-1-400x225.jpg 400w, https://xombitgames.com/files/2013/03/Bit.Trip-Runner-2-1-220x123.jpg 220w, https://xombitgames.com/files/2013/03/Bit.Trip-Runner-2-1.jpg 1200w" sizes="(max-width: 700px) 100vw, 700px" data-attachment-id="30185" data-orig-file="https://xombitgames.com/files/2013/03/Bit.Trip-Runner-2-1.jpg" data-orig-size="1200,676" data-comments-opened="1" data-image-meta="{&quot;aperture&quot;:&quot;0&quot;,&quot;credit&quot;:&quot;&quot;,&quot;camera&quot;:&quot;&quot;,&quot;caption&quot;:&quot;&quot;,&quot;created_timestamp&quot;:&quot;0&quot;,&quot;copyright&quot;:&quot;&quot;,&quot;focal_length&quot;:&quot;0&quot;,&quot;iso&quot;:&quot;0&quot;,&quot;shutter_speed&quot;:&quot;0&quot;,&quot;title&quot;:&quot;&quot;}" data-image-title="Bit.Trip Runner 2 (1)" data-image-description="" data-medium-file="https://xombitgames.com/files/2013/03/Bit.Trip-Runner-2-1-400x225.jpg" data-large-file="https://xombitgames.com/files/2013/03/Bit.Trip-Runner-2-1-700x394.jpg" />
        </dt></dl><br style="clear: both" />
    </div>