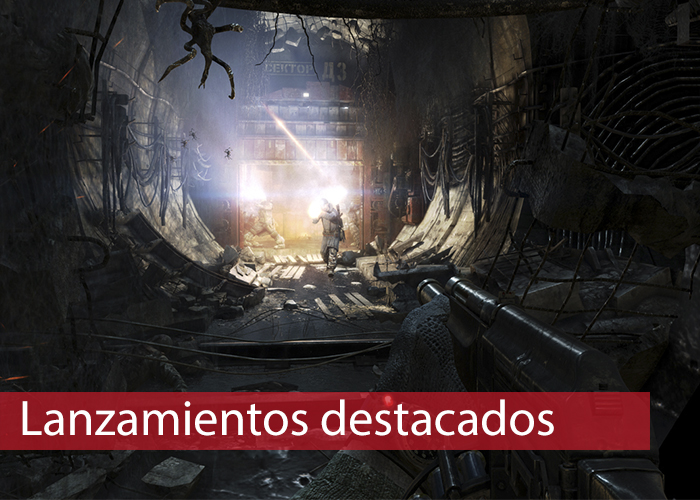 Como cada domingo y puntual como un reloj, os traemos los mejores lanzamientos de la semana que estrenamos mañana. Muchos lleváis esperando uno de ellos y otros se conforman con otros tantos, pero lo que es seguro es que los cinco títulos destacados de la semana son de gustos repartidos y muy dispares. lo que sobre todo sobra en esta semana es acción y disparos, un cóctel que siempre sienta bien en la industria.
Dust 514 (PS3)
Este desconocido por muchos, es un juego de acción en primera persona, o lo que es lo mismo un shooter de los de toda la vida enmarcado en un mundo de realidad virtual. Tendremos que luchar en brutales batallas terrestres en este universo EVE en línea. El juego saldrá en PlayStation Network el próximo 14 de mayo para deleitarnos con la lucha e interacción con tus batallones y con el uso de vehículos y armas del futuro para controlar el terreno y la guerra según vaya trascurriendo.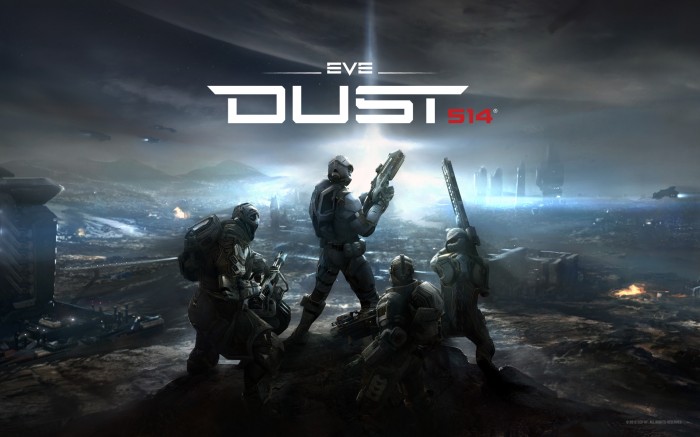 Un juego online que llega para suplir la ausencia y el fracaso de otros títulos del mismo corte en PS3. Vive una experiencia bélica con un total de 48 jugadores en la misma batalla y sin pagar ni un euro mensual. Simplemente los 19,95 euros que costará su descarga. La asociada a Sony, CCP, se nota que ha cuidado con mimo su juego y nos quiere ofrecer una experiencia en línea digna de esta consola.
Sanctum (PC, Xbox 360)
Este es una de las ofertas de la semana en Steam para los usuarios de PC, que por tan sólo 2,49 euros podrán disfrutar de las batallas interestelares más luminosas. El título, con soporte para cuatro jugadores nos pondrá frente a cuatro desafiantes modos de juego en los que utilizaremos algún que otro tipo de arma jamás visto en otro título. Es un juego de torretas en el que deberemos ir construyéndolas y armando nuestro territorio a partir del 15 de mayo para protegerlo de los enemigos. Los usuarios de PS3 tendrán que esperar un poco más.

Además de nuestra defensa en forma de ametralladoras láser o lanza bombas, podremos modificar el terreno construyendo así un laberinto para dificultar aún más la tarea de los enemigos. El juego está potenciado con el motor gráfico Unreal, y tiene la bondad, por llamarlo de alguna forma, de ser un juego independiente del estudio Coffee Stain y Reverb Publishing. El título nos pone frente a nada más y nada menos que 87 desafíos y unos cuantos secretos para poder pasarnos el 100% de este gran juego.
Legends of War (PS3, PS Vita)
Tuvimos al famoso y añorado Commando, a Age of Empires y a otros tantos juegos de estrategia en el que se mezclaban características de guerra pasada y épocas antiguas. Lideraremos a las tropas aliadas con el general Patton al frente en este título de corte bélico que trascurre durante la Segunda Guerra Mundial. En PC y Xbox 360 ya pudimos probarlo el pasado mes y la verdad sea dicha, defraudó bastante, no llegando a la altura de la versión para PSP de hace tres años.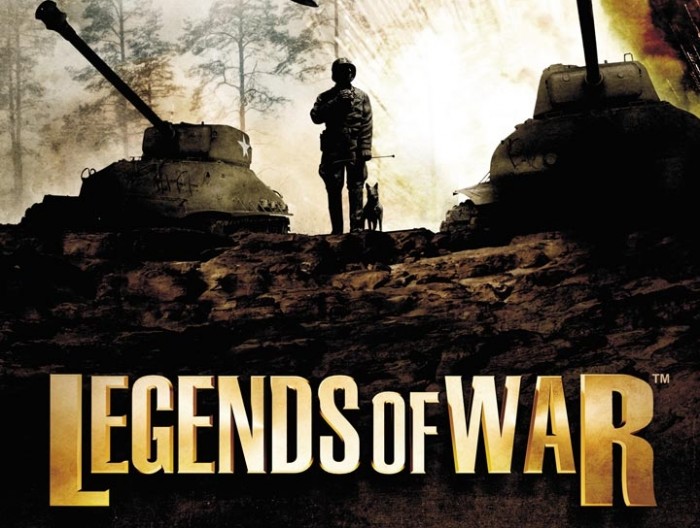 Enigma Software y BaDLanD GAMES han tenido la oportunidad de someter a PS Vita y PS3 a las últimas pruebas y poder enmendar los errores en el pasado. Estrategia en tiempo real, ataques por turnos y una guerra que a todos nos pone la piel de gallina, se juntan en este título bélico por tan sólo 37 euros en ambas plataformas a partir del 17 de mayo. Volveremos a vivir la táctica militar que al general Patton le dio tantos éxitos en aquellos años.
Metro Last Light (PC, PS3, Xbox 360)
Secuela del laureado Metro 2033, este Last Light se sitúa en la misma localización que el anterior, en el metro de Moscú. Allí deberemos sobrevivir desde el inicio, en el que Artyom ataca deliberadamente contra la raza de los 'oscuros'. Se inicia así una guerra civil en las ciudades-estación, y como objetivo de cada bando será el de dominar las armas encontradas en D6. El seguimiento de Artyom será clave para la consecución del juego, ya que él sabe cómo llegar a la luz.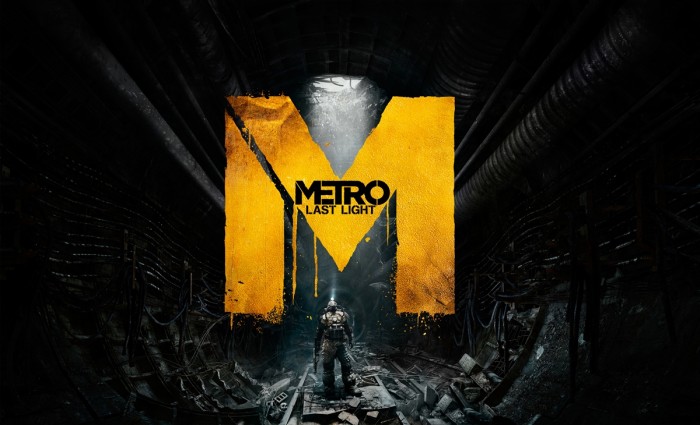 En un principio se iba a llamar Metro 2034, por aquello de ser la continuación directa, pero finalmente no se dio el caso. A partir del 17 de mayo podremos hacernos con él para las tres plataformas punteras por entre 47 y 56 euros, en PC y consolas respectivamente. 4A Games y Deep Silver son las encargadas de traernos esta joya de las first personal shooter actuales lleno de acción, oscuridad y ciencia ficción. Yo ya lo he reservado, ¿y tú?
Pokémon Mundo Misterioso: Portales al Infinito (3DS)
Pokémon no deja de sorprendernos y cada año Nintendo nos trae una nueva entrega, o varias, de su saga más vendida junto a Super Mario Bros. En esta nueva aventura podremos elegir a los cinco populares personajes de la historia, como son Pikachu, Tepig, Axew, Snivy y Oshawott y explorar junto a ellos más de veinte mazmorras. Deberemos luchar contra otros Pokémon, hacernos amigos de ellos y reclutarlos para que se unan así a nuestra aventura.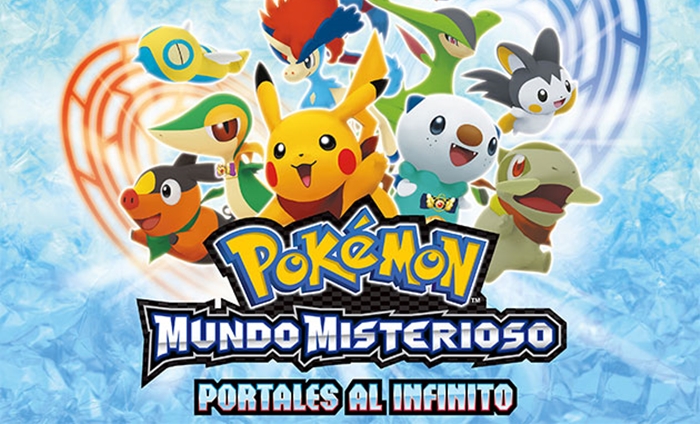 Como novedad podremos usar las cámaras exteriores de Nintendo 3DS para abrir Magnoportales que nos llevarán a nuevas mazmorras ocultas. Contruiremos así una nueva ciudad desde la nada para transformar el paraíso Pokémon en un espacio que haga honor a su nombre. También podremos jugar en línea con hasta cuatro jugadores y salvar a participantes desconocidos a través de StreetPass. Chunsoft, como siempre, ha desarrollado este título de rol y combate por turnos el cual llegará a las tiendas el 17 de mayo por unos 37 euros.
Galería de imágenes
    <style type='text/css'>
        #gallery-2 {
            margin: auto;
        }
        #gallery-2 .gallery-item {
            float: left;
            margin-top: 10px;
            text-align: center;
            width: 16%;
        }
        #gallery-2 img {
            border: 2px solid #cfcfcf;
        }
        #gallery-2 .gallery-caption {
            margin-left: 0;
        }
        /* see gallery_shortcode() in wp-includes/media.php */
    </style>
    <div data-carousel-extra='{"blog_id":27,"permalink":"https:\/\/xombitgames.com\/2013\/05\/lanzamientos-mayo13-semana3","likes_blog_id":40960699}' id='gallery-2' class='gallery galleryid-34837 gallery-columns-6 gallery-size-large'><dl class='gallery-item'>
        <dt class='gallery-icon landscape'>
            <img width="700" height="393" src="https://xombitgames.com/files/2013/05/Dust-514-1-700x393.jpg" class="attachment-large size-large" alt="Gameplay 1" srcset="https://xombitgames.com/files/2013/05/Dust-514-1-700x393.jpg 700w, https://xombitgames.com/files/2013/05/Dust-514-1-400x225.jpg 400w, https://xombitgames.com/files/2013/05/Dust-514-1-220x123.jpg 220w, https://xombitgames.com/files/2013/05/Dust-514-1.jpg 940w" sizes="(max-width: 700px) 100vw, 700px" data-attachment-id="34852" data-orig-file="https://xombitgames.com/files/2013/05/Dust-514-1.jpg" data-orig-size="940,529" data-comments-opened="1" data-image-meta="{&quot;aperture&quot;:&quot;0&quot;,&quot;credit&quot;:&quot;&quot;,&quot;camera&quot;:&quot;&quot;,&quot;caption&quot;:&quot;&quot;,&quot;created_timestamp&quot;:&quot;0&quot;,&quot;copyright&quot;:&quot;&quot;,&quot;focal_length&quot;:&quot;0&quot;,&quot;iso&quot;:&quot;0&quot;,&quot;shutter_speed&quot;:&quot;0&quot;,&quot;title&quot;:&quot;&quot;}" data-image-title="Dust 514 (1)" data-image-description="" data-medium-file="https://xombitgames.com/files/2013/05/Dust-514-1-400x225.jpg" data-large-file="https://xombitgames.com/files/2013/05/Dust-514-1-700x393.jpg" />
        </dt></dl><dl class='gallery-item'>
        <dt class='gallery-icon landscape'>
            <img width="700" height="393" src="https://xombitgames.com/files/2013/05/Dust-514-2-700x393.jpg" class="attachment-large size-large" alt="Gameplay 2" srcset="https://xombitgames.com/files/2013/05/Dust-514-2-700x393.jpg 700w, https://xombitgames.com/files/2013/05/Dust-514-2-400x225.jpg 400w, https://xombitgames.com/files/2013/05/Dust-514-2-220x123.jpg 220w, https://xombitgames.com/files/2013/05/Dust-514-2.jpg 1600w" sizes="(max-width: 700px) 100vw, 700px" data-attachment-id="34853" data-orig-file="https://xombitgames.com/files/2013/05/Dust-514-2.jpg" data-orig-size="1600,900" data-comments-opened="1" data-image-meta="{&quot;aperture&quot;:&quot;0&quot;,&quot;credit&quot;:&quot;&quot;,&quot;camera&quot;:&quot;&quot;,&quot;caption&quot;:&quot;&quot;,&quot;created_timestamp&quot;:&quot;0&quot;,&quot;copyright&quot;:&quot;&quot;,&quot;focal_length&quot;:&quot;0&quot;,&quot;iso&quot;:&quot;0&quot;,&quot;shutter_speed&quot;:&quot;0&quot;,&quot;title&quot;:&quot;&quot;}" data-image-title="Dust 514 (2)" data-image-description="" data-medium-file="https://xombitgames.com/files/2013/05/Dust-514-2-400x225.jpg" data-large-file="https://xombitgames.com/files/2013/05/Dust-514-2-700x393.jpg" />
        </dt></dl><dl class='gallery-item'>
        <dt class='gallery-icon landscape'>
            <img width="700" height="393" src="https://xombitgames.com/files/2013/05/Dust-514-3-700x393.jpg" class="attachment-large size-large" alt="Gameplay 3" srcset="https://xombitgames.com/files/2013/05/Dust-514-3-700x393.jpg 700w, https://xombitgames.com/files/2013/05/Dust-514-3-400x225.jpg 400w, https://xombitgames.com/files/2013/05/Dust-514-3-220x123.jpg 220w, https://xombitgames.com/files/2013/05/Dust-514-3.jpg 1280w" sizes="(max-width: 700px) 100vw, 700px" data-attachment-id="34854" data-orig-file="https://xombitgames.com/files/2013/05/Dust-514-3.jpg" data-orig-size="1280,720" data-comments-opened="1" data-image-meta="{&quot;aperture&quot;:&quot;0&quot;,&quot;credit&quot;:&quot;&quot;,&quot;camera&quot;:&quot;&quot;,&quot;caption&quot;:&quot;&quot;,&quot;created_timestamp&quot;:&quot;0&quot;,&quot;copyright&quot;:&quot;&quot;,&quot;focal_length&quot;:&quot;0&quot;,&quot;iso&quot;:&quot;0&quot;,&quot;shutter_speed&quot;:&quot;0&quot;,&quot;title&quot;:&quot;&quot;}" data-image-title="Dust 514 (3)" data-image-description="" data-medium-file="https://xombitgames.com/files/2013/05/Dust-514-3-400x225.jpg" data-large-file="https://xombitgames.com/files/2013/05/Dust-514-3-700x393.jpg" />
        </dt></dl><dl class='gallery-item'>
        <dt class='gallery-icon landscape'>
            <img width="700" height="393" src="https://xombitgames.com/files/2013/05/Dust-514-4-700x393.jpg" class="attachment-large size-large" alt="Gameplay 4" srcset="https://xombitgames.com/files/2013/05/Dust-514-4-700x393.jpg 700w, https://xombitgames.com/files/2013/05/Dust-514-4-400x225.jpg 400w, https://xombitgames.com/files/2013/05/Dust-514-4-220x123.jpg 220w, https://xombitgames.com/files/2013/05/Dust-514-4.jpg 1280w" sizes="(max-width: 700px) 100vw, 700px" data-attachment-id="34855" data-orig-file="https://xombitgames.com/files/2013/05/Dust-514-4.jpg" data-orig-size="1280,720" data-comments-opened="1" data-image-meta="{&quot;aperture&quot;:&quot;0&quot;,&quot;credit&quot;:&quot;&quot;,&quot;camera&quot;:&quot;&quot;,&quot;caption&quot;:&quot;&quot;,&quot;created_timestamp&quot;:&quot;0&quot;,&quot;copyright&quot;:&quot;&quot;,&quot;focal_length&quot;:&quot;0&quot;,&quot;iso&quot;:&quot;0&quot;,&quot;shutter_speed&quot;:&quot;0&quot;,&quot;title&quot;:&quot;&quot;}" data-image-title="Dust 514 (4)" data-image-description="" data-medium-file="https://xombitgames.com/files/2013/05/Dust-514-4-400x225.jpg" data-large-file="https://xombitgames.com/files/2013/05/Dust-514-4-700x393.jpg" />
        </dt></dl><dl class='gallery-item'>
        <dt class='gallery-icon landscape'>
            <img width="700" height="437" src="https://xombitgames.com/files/2013/05/Dust-514-700x437.jpg" class="attachment-large size-large" alt="Portada del juego" srcset="https://xombitgames.com/files/2013/05/Dust-514-700x437.jpg 700w, https://xombitgames.com/files/2013/05/Dust-514-400x250.jpg 400w, https://xombitgames.com/files/2013/05/Dust-514-220x137.jpg 220w" sizes="(max-width: 700px) 100vw, 700px" data-attachment-id="34856" data-orig-file="https://xombitgames.com/files/2013/05/Dust-514.jpg" data-orig-size="1920,1200" data-comments-opened="1" data-image-meta="{&quot;aperture&quot;:&quot;0&quot;,&quot;credit&quot;:&quot;&quot;,&quot;camera&quot;:&quot;&quot;,&quot;caption&quot;:&quot;&quot;,&quot;created_timestamp&quot;:&quot;0&quot;,&quot;copyright&quot;:&quot;&quot;,&quot;focal_length&quot;:&quot;0&quot;,&quot;iso&quot;:&quot;0&quot;,&quot;shutter_speed&quot;:&quot;0&quot;,&quot;title&quot;:&quot;&quot;}" data-image-title="Dust 514" data-image-description="" data-medium-file="https://xombitgames.com/files/2013/05/Dust-514-400x250.jpg" data-large-file="https://xombitgames.com/files/2013/05/Dust-514-700x437.jpg" />
        </dt></dl><dl class='gallery-item'>
        <dt class='gallery-icon landscape'>
            <img width="700" height="393" src="https://xombitgames.com/files/2013/05/Legends-of-War-1-700x393.jpg" class="attachment-large size-large" alt="Gameplay 1" srcset="https://xombitgames.com/files/2013/05/Legends-of-War-1-700x393.jpg 700w, https://xombitgames.com/files/2013/05/Legends-of-War-1-400x225.jpg 400w, https://xombitgames.com/files/2013/05/Legends-of-War-1-220x123.jpg 220w, https://xombitgames.com/files/2013/05/Legends-of-War-1.jpg 1280w" sizes="(max-width: 700px) 100vw, 700px" data-attachment-id="34857" data-orig-file="https://xombitgames.com/files/2013/05/Legends-of-War-1.jpg" data-orig-size="1280,720" data-comments-opened="1" data-image-meta="{&quot;aperture&quot;:&quot;0&quot;,&quot;credit&quot;:&quot;&quot;,&quot;camera&quot;:&quot;&quot;,&quot;caption&quot;:&quot;&quot;,&quot;created_timestamp&quot;:&quot;0&quot;,&quot;copyright&quot;:&quot;&quot;,&quot;focal_length&quot;:&quot;0&quot;,&quot;iso&quot;:&quot;0&quot;,&quot;shutter_speed&quot;:&quot;0&quot;,&quot;title&quot;:&quot;&quot;}" data-image-title="Legends of War (1)" data-image-description="" data-medium-file="https://xombitgames.com/files/2013/05/Legends-of-War-1-400x225.jpg" data-large-file="https://xombitgames.com/files/2013/05/Legends-of-War-1-700x393.jpg" />
        </dt></dl><br style="clear: both" /><dl class='gallery-item'>
        <dt class='gallery-icon landscape'>
            <img width="700" height="393" src="https://xombitgames.com/files/2013/05/Legends-of-War-2-700x393.jpg" class="attachment-large size-large" alt="Gameplay 2" srcset="https://xombitgames.com/files/2013/05/Legends-of-War-2-700x393.jpg 700w, https://xombitgames.com/files/2013/05/Legends-of-War-2-400x225.jpg 400w, https://xombitgames.com/files/2013/05/Legends-of-War-2-220x123.jpg 220w" sizes="(max-width: 700px) 100vw, 700px" data-attachment-id="34858" data-orig-file="https://xombitgames.com/files/2013/05/Legends-of-War-2.jpg" data-orig-size="1920,1080" data-comments-opened="1" data-image-meta="{&quot;aperture&quot;:&quot;0&quot;,&quot;credit&quot;:&quot;&quot;,&quot;camera&quot;:&quot;&quot;,&quot;caption&quot;:&quot;&quot;,&quot;created_timestamp&quot;:&quot;0&quot;,&quot;copyright&quot;:&quot;&quot;,&quot;focal_length&quot;:&quot;0&quot;,&quot;iso&quot;:&quot;0&quot;,&quot;shutter_speed&quot;:&quot;0&quot;,&quot;title&quot;:&quot;&quot;}" data-image-title="Legends of War (2)" data-image-description="" data-medium-file="https://xombitgames.com/files/2013/05/Legends-of-War-2-400x225.jpg" data-large-file="https://xombitgames.com/files/2013/05/Legends-of-War-2-700x393.jpg" />
        </dt></dl><dl class='gallery-item'>
        <dt class='gallery-icon landscape'>
            <img width="700" height="393" src="https://xombitgames.com/files/2013/05/Legends-of-War-3-700x393.jpg" class="attachment-large size-large" alt="Gameplay 3" srcset="https://xombitgames.com/files/2013/05/Legends-of-War-3-700x393.jpg 700w, https://xombitgames.com/files/2013/05/Legends-of-War-3-400x225.jpg 400w, https://xombitgames.com/files/2013/05/Legends-of-War-3-220x123.jpg 220w, https://xombitgames.com/files/2013/05/Legends-of-War-3.jpg 1280w" sizes="(max-width: 700px) 100vw, 700px" data-attachment-id="34859" data-orig-file="https://xombitgames.com/files/2013/05/Legends-of-War-3.jpg" data-orig-size="1280,720" data-comments-opened="1" data-image-meta="{&quot;aperture&quot;:&quot;0&quot;,&quot;credit&quot;:&quot;&quot;,&quot;camera&quot;:&quot;&quot;,&quot;caption&quot;:&quot;&quot;,&quot;created_timestamp&quot;:&quot;0&quot;,&quot;copyright&quot;:&quot;&quot;,&quot;focal_length&quot;:&quot;0&quot;,&quot;iso&quot;:&quot;0&quot;,&quot;shutter_speed&quot;:&quot;0&quot;,&quot;title&quot;:&quot;&quot;}" data-image-title="Legends of War (3)" data-image-description="" data-medium-file="https://xombitgames.com/files/2013/05/Legends-of-War-3-400x225.jpg" data-large-file="https://xombitgames.com/files/2013/05/Legends-of-War-3-700x393.jpg" />
        </dt></dl><dl class='gallery-item'>
        <dt class='gallery-icon landscape'>
            <img width="700" height="394" src="https://xombitgames.com/files/2013/05/Legends-of-War-4-700x394.jpg" class="attachment-large size-large" alt="Gameplay 4" srcset="https://xombitgames.com/files/2013/05/Legends-of-War-4-700x394.jpg 700w, https://xombitgames.com/files/2013/05/Legends-of-War-4-400x225.jpg 400w, https://xombitgames.com/files/2013/05/Legends-of-War-4-220x123.jpg 220w, https://xombitgames.com/files/2013/05/Legends-of-War-4.jpg 1000w" sizes="(max-width: 700px) 100vw, 700px" data-attachment-id="34860" data-orig-file="https://xombitgames.com/files/2013/05/Legends-of-War-4.jpg" data-orig-size="1000,563" data-comments-opened="1" data-image-meta="{&quot;aperture&quot;:&quot;0&quot;,&quot;credit&quot;:&quot;&quot;,&quot;camera&quot;:&quot;&quot;,&quot;caption&quot;:&quot;&quot;,&quot;created_timestamp&quot;:&quot;0&quot;,&quot;copyright&quot;:&quot;&quot;,&quot;focal_length&quot;:&quot;0&quot;,&quot;iso&quot;:&quot;0&quot;,&quot;shutter_speed&quot;:&quot;0&quot;,&quot;title&quot;:&quot;&quot;}" data-image-title="Legends of War (4)" data-image-description="" data-medium-file="https://xombitgames.com/files/2013/05/Legends-of-War-4-400x225.jpg" data-large-file="https://xombitgames.com/files/2013/05/Legends-of-War-4-700x394.jpg" />
        </dt></dl><dl class='gallery-item'>
        <dt class='gallery-icon landscape'>
            <img width="700" height="528" src="https://xombitgames.com/files/2013/05/Legends-of-War-700x528.jpg" class="attachment-large size-large" alt="Portada del juego" srcset="https://xombitgames.com/files/2013/05/Legends-of-War-700x528.jpg 700w, https://xombitgames.com/files/2013/05/Legends-of-War-400x302.jpg 400w, https://xombitgames.com/files/2013/05/Legends-of-War-218x165.jpg 218w, https://xombitgames.com/files/2013/05/Legends-of-War.jpg 720w" sizes="(max-width: 700px) 100vw, 700px" data-attachment-id="34861" data-orig-file="https://xombitgames.com/files/2013/05/Legends-of-War.jpg" data-orig-size="720,544" data-comments-opened="1" data-image-meta="{&quot;aperture&quot;:&quot;0&quot;,&quot;credit&quot;:&quot;&quot;,&quot;camera&quot;:&quot;&quot;,&quot;caption&quot;:&quot;&quot;,&quot;created_timestamp&quot;:&quot;0&quot;,&quot;copyright&quot;:&quot;&quot;,&quot;focal_length&quot;:&quot;0&quot;,&quot;iso&quot;:&quot;0&quot;,&quot;shutter_speed&quot;:&quot;0&quot;,&quot;title&quot;:&quot;&quot;}" data-image-title="Legends of War" data-image-description="" data-medium-file="https://xombitgames.com/files/2013/05/Legends-of-War-400x302.jpg" data-large-file="https://xombitgames.com/files/2013/05/Legends-of-War-700x528.jpg" />
        </dt></dl><dl class='gallery-item'>
        <dt class='gallery-icon landscape'>
            <img width="700" height="375" src="https://xombitgames.com/files/2013/05/Metro-Last-Light-1-700x375.jpg" class="attachment-large size-large" alt="Gameplay 1" srcset="https://xombitgames.com/files/2013/05/Metro-Last-Light-1-700x375.jpg 700w, https://xombitgames.com/files/2013/05/Metro-Last-Light-1-400x214.jpg 400w, https://xombitgames.com/files/2013/05/Metro-Last-Light-1-220x117.jpg 220w" sizes="(max-width: 700px) 100vw, 700px" data-attachment-id="34862" data-orig-file="https://xombitgames.com/files/2013/05/Metro-Last-Light-1.jpg" data-orig-size="1920,1029" data-comments-opened="1" data-image-meta="{&quot;aperture&quot;:&quot;0&quot;,&quot;credit&quot;:&quot;&quot;,&quot;camera&quot;:&quot;&quot;,&quot;caption&quot;:&quot;&quot;,&quot;created_timestamp&quot;:&quot;0&quot;,&quot;copyright&quot;:&quot;&quot;,&quot;focal_length&quot;:&quot;0&quot;,&quot;iso&quot;:&quot;0&quot;,&quot;shutter_speed&quot;:&quot;0&quot;,&quot;title&quot;:&quot;&quot;}" data-image-title="Metro Last Light (1)" data-image-description="" data-medium-file="https://xombitgames.com/files/2013/05/Metro-Last-Light-1-400x214.jpg" data-large-file="https://xombitgames.com/files/2013/05/Metro-Last-Light-1-700x375.jpg" />
        </dt></dl><dl class='gallery-item'>
        <dt class='gallery-icon landscape'>
            <img width="700" height="393" src="https://xombitgames.com/files/2013/05/Metro-Last-Light-2-700x393.jpg" class="attachment-large size-large" alt="Gameplay 2" srcset="https://xombitgames.com/files/2013/05/Metro-Last-Light-2-700x393.jpg 700w, https://xombitgames.com/files/2013/05/Metro-Last-Light-2-400x225.jpg 400w, https://xombitgames.com/files/2013/05/Metro-Last-Light-2-220x123.jpg 220w, https://xombitgames.com/files/2013/05/Metro-Last-Light-2.jpg 1280w" sizes="(max-width: 700px) 100vw, 700px" data-attachment-id="34863" data-orig-file="https://xombitgames.com/files/2013/05/Metro-Last-Light-2.jpg" data-orig-size="1280,720" data-comments-opened="1" data-image-meta="{&quot;aperture&quot;:&quot;0&quot;,&quot;credit&quot;:&quot;&quot;,&quot;camera&quot;:&quot;&quot;,&quot;caption&quot;:&quot;&quot;,&quot;created_timestamp&quot;:&quot;0&quot;,&quot;copyright&quot;:&quot;&quot;,&quot;focal_length&quot;:&quot;0&quot;,&quot;iso&quot;:&quot;0&quot;,&quot;shutter_speed&quot;:&quot;0&quot;,&quot;title&quot;:&quot;&quot;}" data-image-title="Metro Last Light (2)" data-image-description="" data-medium-file="https://xombitgames.com/files/2013/05/Metro-Last-Light-2-400x225.jpg" data-large-file="https://xombitgames.com/files/2013/05/Metro-Last-Light-2-700x393.jpg" />
        </dt></dl><br style="clear: both" /><dl class='gallery-item'>
        <dt class='gallery-icon landscape'>
            <img width="700" height="393" src="https://xombitgames.com/files/2013/05/Metro-Last-Light-3-700x393.jpg" class="attachment-large size-large" alt="Gameplay 3" srcset="https://xombitgames.com/files/2013/05/Metro-Last-Light-3-700x393.jpg 700w, https://xombitgames.com/files/2013/05/Metro-Last-Light-3-400x225.jpg 400w, https://xombitgames.com/files/2013/05/Metro-Last-Light-3-220x123.jpg 220w, https://xombitgames.com/files/2013/05/Metro-Last-Light-3.jpg 1280w" sizes="(max-width: 700px) 100vw, 700px" data-attachment-id="34864" data-orig-file="https://xombitgames.com/files/2013/05/Metro-Last-Light-3.jpg" data-orig-size="1280,720" data-comments-opened="1" data-image-meta="{&quot;aperture&quot;:&quot;0&quot;,&quot;credit&quot;:&quot;&quot;,&quot;camera&quot;:&quot;&quot;,&quot;caption&quot;:&quot;&quot;,&quot;created_timestamp&quot;:&quot;0&quot;,&quot;copyright&quot;:&quot;&quot;,&quot;focal_length&quot;:&quot;0&quot;,&quot;iso&quot;:&quot;0&quot;,&quot;shutter_speed&quot;:&quot;0&quot;,&quot;title&quot;:&quot;&quot;}" data-image-title="Metro Last Light (3)" data-image-description="" data-medium-file="https://xombitgames.com/files/2013/05/Metro-Last-Light-3-400x225.jpg" data-large-file="https://xombitgames.com/files/2013/05/Metro-Last-Light-3-700x393.jpg" />
        </dt></dl><dl class='gallery-item'>
        <dt class='gallery-icon landscape'>
            <img width="700" height="393" src="https://xombitgames.com/files/2013/05/Metro-Last-Light-4-700x393.jpg" class="attachment-large size-large" alt="Gameplay 4" srcset="https://xombitgames.com/files/2013/05/Metro-Last-Light-4-700x393.jpg 700w, https://xombitgames.com/files/2013/05/Metro-Last-Light-4-400x225.jpg 400w, https://xombitgames.com/files/2013/05/Metro-Last-Light-4-220x123.jpg 220w, https://xombitgames.com/files/2013/05/Metro-Last-Light-4.jpg 1500w" sizes="(max-width: 700px) 100vw, 700px" data-attachment-id="34865" data-orig-file="https://xombitgames.com/files/2013/05/Metro-Last-Light-4.jpg" data-orig-size="1500,844" data-comments-opened="1" data-image-meta="{&quot;aperture&quot;:&quot;0&quot;,&quot;credit&quot;:&quot;&quot;,&quot;camera&quot;:&quot;&quot;,&quot;caption&quot;:&quot;&quot;,&quot;created_timestamp&quot;:&quot;0&quot;,&quot;copyright&quot;:&quot;&quot;,&quot;focal_length&quot;:&quot;0&quot;,&quot;iso&quot;:&quot;0&quot;,&quot;shutter_speed&quot;:&quot;0&quot;,&quot;title&quot;:&quot;&quot;}" data-image-title="Metro Last Light (4)" data-image-description="" data-medium-file="https://xombitgames.com/files/2013/05/Metro-Last-Light-4-400x225.jpg" data-large-file="https://xombitgames.com/files/2013/05/Metro-Last-Light-4-700x393.jpg" />
        </dt></dl><dl class='gallery-item'>
        <dt class='gallery-icon landscape'>
            <img width="700" height="425" src="https://xombitgames.com/files/2013/05/Metro-Last-Light-700x425.jpg" class="attachment-large size-large" alt="Portada del juego" srcset="https://xombitgames.com/files/2013/05/Metro-Last-Light-700x425.jpg 700w, https://xombitgames.com/files/2013/05/Metro-Last-Light-400x243.jpg 400w, https://xombitgames.com/files/2013/05/Metro-Last-Light-220x133.jpg 220w, https://xombitgames.com/files/2013/05/Metro-Last-Light.jpg 1200w" sizes="(max-width: 700px) 100vw, 700px" data-attachment-id="34866" data-orig-file="https://xombitgames.com/files/2013/05/Metro-Last-Light.jpg" data-orig-size="1200,730" data-comments-opened="1" data-image-meta="{&quot;aperture&quot;:&quot;0&quot;,&quot;credit&quot;:&quot;&quot;,&quot;camera&quot;:&quot;&quot;,&quot;caption&quot;:&quot;&quot;,&quot;created_timestamp&quot;:&quot;0&quot;,&quot;copyright&quot;:&quot;&quot;,&quot;focal_length&quot;:&quot;0&quot;,&quot;iso&quot;:&quot;0&quot;,&quot;shutter_speed&quot;:&quot;0&quot;,&quot;title&quot;:&quot;&quot;}" data-image-title="Metro Last Light" data-image-description="" data-medium-file="https://xombitgames.com/files/2013/05/Metro-Last-Light-400x243.jpg" data-large-file="https://xombitgames.com/files/2013/05/Metro-Last-Light-700x425.jpg" />
        </dt></dl><dl class='gallery-item'>
        <dt class='gallery-icon landscape'>
            <img width="700" height="393" src="https://xombitgames.com/files/2013/05/Pokémon-Mundo-Misterioso-Portales-al-Infinito-1-700x393.jpg" class="attachment-large size-large" alt="Gameplay 1" srcset="https://xombitgames.com/files/2013/05/Pokémon-Mundo-Misterioso-Portales-al-Infinito-1-700x393.jpg 700w, https://xombitgames.com/files/2013/05/Pokémon-Mundo-Misterioso-Portales-al-Infinito-1-400x224.jpg 400w, https://xombitgames.com/files/2013/05/Pokémon-Mundo-Misterioso-Portales-al-Infinito-1-220x123.jpg 220w, https://xombitgames.com/files/2013/05/Pokémon-Mundo-Misterioso-Portales-al-Infinito-1.jpg 930w" sizes="(max-width: 700px) 100vw, 700px" data-attachment-id="34867" data-orig-file="https://xombitgames.com/files/2013/05/Pokémon-Mundo-Misterioso-Portales-al-Infinito-1.jpg" data-orig-size="930,523" data-comments-opened="1" data-image-meta="{&quot;aperture&quot;:&quot;0&quot;,&quot;credit&quot;:&quot;&quot;,&quot;camera&quot;:&quot;&quot;,&quot;caption&quot;:&quot;&quot;,&quot;created_timestamp&quot;:&quot;0&quot;,&quot;copyright&quot;:&quot;&quot;,&quot;focal_length&quot;:&quot;0&quot;,&quot;iso&quot;:&quot;0&quot;,&quot;shutter_speed&quot;:&quot;0&quot;,&quot;title&quot;:&quot;&quot;}" data-image-title="Pokémon Mundo Misterioso Portales al Infinito (1)" data-image-description="" data-medium-file="https://xombitgames.com/files/2013/05/Pokémon-Mundo-Misterioso-Portales-al-Infinito-1-400x224.jpg" data-large-file="https://xombitgames.com/files/2013/05/Pokémon-Mundo-Misterioso-Portales-al-Infinito-1-700x393.jpg" />
        </dt></dl><dl class='gallery-item'>
        <dt class='gallery-icon landscape'>
            <img width="700" height="393" src="https://xombitgames.com/files/2013/05/Pokémon-Mundo-Misterioso-Portales-al-Infinito-2-700x393.jpg" class="attachment-large size-large" alt="Gameplay 2" srcset="https://xombitgames.com/files/2013/05/Pokémon-Mundo-Misterioso-Portales-al-Infinito-2-700x393.jpg 700w, https://xombitgames.com/files/2013/05/Pokémon-Mundo-Misterioso-Portales-al-Infinito-2-400x224.jpg 400w, https://xombitgames.com/files/2013/05/Pokémon-Mundo-Misterioso-Portales-al-Infinito-2-220x123.jpg 220w, https://xombitgames.com/files/2013/05/Pokémon-Mundo-Misterioso-Portales-al-Infinito-2.jpg 930w" sizes="(max-width: 700px) 100vw, 700px" data-attachment-id="34868" data-orig-file="https://xombitgames.com/files/2013/05/Pokémon-Mundo-Misterioso-Portales-al-Infinito-2.jpg" data-orig-size="930,523" data-comments-opened="1" data-image-meta="{&quot;aperture&quot;:&quot;0&quot;,&quot;credit&quot;:&quot;&quot;,&quot;camera&quot;:&quot;&quot;,&quot;caption&quot;:&quot;&quot;,&quot;created_timestamp&quot;:&quot;0&quot;,&quot;copyright&quot;:&quot;&quot;,&quot;focal_length&quot;:&quot;0&quot;,&quot;iso&quot;:&quot;0&quot;,&quot;shutter_speed&quot;:&quot;0&quot;,&quot;title&quot;:&quot;&quot;}" data-image-title="Pokémon Mundo Misterioso Portales al Infinito (2)" data-image-description="" data-medium-file="https://xombitgames.com/files/2013/05/Pokémon-Mundo-Misterioso-Portales-al-Infinito-2-400x224.jpg" data-large-file="https://xombitgames.com/files/2013/05/Pokémon-Mundo-Misterioso-Portales-al-Infinito-2-700x393.jpg" />
        </dt></dl><dl class='gallery-item'>
        <dt class='gallery-icon landscape'>
            <img width="700" height="393" src="https://xombitgames.com/files/2013/05/Pokémon-Mundo-Misterioso-Portales-al-Infinito-3-700x393.jpg" class="attachment-large size-large" alt="Gameplay 3" srcset="https://xombitgames.com/files/2013/05/Pokémon-Mundo-Misterioso-Portales-al-Infinito-3-700x393.jpg 700w, https://xombitgames.com/files/2013/05/Pokémon-Mundo-Misterioso-Portales-al-Infinito-3-400x224.jpg 400w, https://xombitgames.com/files/2013/05/Pokémon-Mundo-Misterioso-Portales-al-Infinito-3-220x123.jpg 220w, https://xombitgames.com/files/2013/05/Pokémon-Mundo-Misterioso-Portales-al-Infinito-3.jpg 930w" sizes="(max-width: 700px) 100vw, 700px" data-attachment-id="34869" data-orig-file="https://xombitgames.com/files/2013/05/Pokémon-Mundo-Misterioso-Portales-al-Infinito-3.jpg" data-orig-size="930,523" data-comments-opened="1" data-image-meta="{&quot;aperture&quot;:&quot;0&quot;,&quot;credit&quot;:&quot;&quot;,&quot;camera&quot;:&quot;&quot;,&quot;caption&quot;:&quot;&quot;,&quot;created_timestamp&quot;:&quot;0&quot;,&quot;copyright&quot;:&quot;&quot;,&quot;focal_length&quot;:&quot;0&quot;,&quot;iso&quot;:&quot;0&quot;,&quot;shutter_speed&quot;:&quot;0&quot;,&quot;title&quot;:&quot;&quot;}" data-image-title="Pokémon Mundo Misterioso Portales al Infinito (3)" data-image-description="" data-medium-file="https://xombitgames.com/files/2013/05/Pokémon-Mundo-Misterioso-Portales-al-Infinito-3-400x224.jpg" data-large-file="https://xombitgames.com/files/2013/05/Pokémon-Mundo-Misterioso-Portales-al-Infinito-3-700x393.jpg" />
        </dt></dl><br style="clear: both" /><dl class='gallery-item'>
        <dt class='gallery-icon landscape'>
            <img width="700" height="393" src="https://xombitgames.com/files/2013/05/Pokémon-Mundo-Misterioso-Portales-al-Infinito-4-700x393.jpg" class="attachment-large size-large" alt="Gameplay 4" srcset="https://xombitgames.com/files/2013/05/Pokémon-Mundo-Misterioso-Portales-al-Infinito-4-700x393.jpg 700w, https://xombitgames.com/files/2013/05/Pokémon-Mundo-Misterioso-Portales-al-Infinito-4-400x224.jpg 400w, https://xombitgames.com/files/2013/05/Pokémon-Mundo-Misterioso-Portales-al-Infinito-4-220x123.jpg 220w, https://xombitgames.com/files/2013/05/Pokémon-Mundo-Misterioso-Portales-al-Infinito-4.jpg 930w" sizes="(max-width: 700px) 100vw, 700px" data-attachment-id="34870" data-orig-file="https://xombitgames.com/files/2013/05/Pokémon-Mundo-Misterioso-Portales-al-Infinito-4.jpg" data-orig-size="930,523" data-comments-opened="1" data-image-meta="{&quot;aperture&quot;:&quot;0&quot;,&quot;credit&quot;:&quot;&quot;,&quot;camera&quot;:&quot;&quot;,&quot;caption&quot;:&quot;&quot;,&quot;created_timestamp&quot;:&quot;0&quot;,&quot;copyright&quot;:&quot;&quot;,&quot;focal_length&quot;:&quot;0&quot;,&quot;iso&quot;:&quot;0&quot;,&quot;shutter_speed&quot;:&quot;0&quot;,&quot;title&quot;:&quot;&quot;}" data-image-title="Pokémon Mundo Misterioso Portales al Infinito (4)" data-image-description="" data-medium-file="https://xombitgames.com/files/2013/05/Pokémon-Mundo-Misterioso-Portales-al-Infinito-4-400x224.jpg" data-large-file="https://xombitgames.com/files/2013/05/Pokémon-Mundo-Misterioso-Portales-al-Infinito-4-700x393.jpg" />
        </dt></dl><dl class='gallery-item'>
        <dt class='gallery-icon landscape'>
            <img width="700" height="424" src="https://xombitgames.com/files/2013/05/Pokémon-Mundo-Misterioso-Portales-al-Infinito1.jpg" class="attachment-large size-large" alt="Portada del juego" srcset="https://xombitgames.com/files/2013/05/Pokémon-Mundo-Misterioso-Portales-al-Infinito1.jpg 700w, https://xombitgames.com/files/2013/05/Pokémon-Mundo-Misterioso-Portales-al-Infinito1-400x242.jpg 400w, https://xombitgames.com/files/2013/05/Pokémon-Mundo-Misterioso-Portales-al-Infinito1-220x133.jpg 220w" sizes="(max-width: 700px) 100vw, 700px" data-attachment-id="34872" data-orig-file="https://xombitgames.com/files/2013/05/Pokémon-Mundo-Misterioso-Portales-al-Infinito1.jpg" data-orig-size="700,424" data-comments-opened="1" data-image-meta="{&quot;aperture&quot;:&quot;0&quot;,&quot;credit&quot;:&quot;&quot;,&quot;camera&quot;:&quot;&quot;,&quot;caption&quot;:&quot;&quot;,&quot;created_timestamp&quot;:&quot;0&quot;,&quot;copyright&quot;:&quot;&quot;,&quot;focal_length&quot;:&quot;0&quot;,&quot;iso&quot;:&quot;0&quot;,&quot;shutter_speed&quot;:&quot;0&quot;,&quot;title&quot;:&quot;&quot;}" data-image-title="Pokémon Mundo Misterioso Portales al Infinito" data-image-description="" data-medium-file="https://xombitgames.com/files/2013/05/Pokémon-Mundo-Misterioso-Portales-al-Infinito1-400x242.jpg" data-large-file="https://xombitgames.com/files/2013/05/Pokémon-Mundo-Misterioso-Portales-al-Infinito1.jpg" />
        </dt></dl><dl class='gallery-item'>
        <dt class='gallery-icon landscape'>
            <img width="700" height="393" src="https://xombitgames.com/files/2013/05/Sanctum-1-700x393.jpg" class="attachment-large size-large" alt="Gameplay 1" srcset="https://xombitgames.com/files/2013/05/Sanctum-1-700x393.jpg 700w, https://xombitgames.com/files/2013/05/Sanctum-1-400x225.jpg 400w, https://xombitgames.com/files/2013/05/Sanctum-1-220x123.jpg 220w, https://xombitgames.com/files/2013/05/Sanctum-1.jpg 1600w" sizes="(max-width: 700px) 100vw, 700px" data-attachment-id="34873" data-orig-file="https://xombitgames.com/files/2013/05/Sanctum-1.jpg" data-orig-size="1600,900" data-comments-opened="1" data-image-meta="{&quot;aperture&quot;:&quot;0&quot;,&quot;credit&quot;:&quot;&quot;,&quot;camera&quot;:&quot;&quot;,&quot;caption&quot;:&quot;&quot;,&quot;created_timestamp&quot;:&quot;0&quot;,&quot;copyright&quot;:&quot;&quot;,&quot;focal_length&quot;:&quot;0&quot;,&quot;iso&quot;:&quot;0&quot;,&quot;shutter_speed&quot;:&quot;0&quot;,&quot;title&quot;:&quot;&quot;}" data-image-title="Sanctum (1)" data-image-description="" data-medium-file="https://xombitgames.com/files/2013/05/Sanctum-1-400x225.jpg" data-large-file="https://xombitgames.com/files/2013/05/Sanctum-1-700x393.jpg" />
        </dt></dl><dl class='gallery-item'>
        <dt class='gallery-icon landscape'>
            <img width="700" height="393" src="https://xombitgames.com/files/2013/05/Sanctum-2-700x393.jpg" class="attachment-large size-large" alt="Gameplay 2" srcset="https://xombitgames.com/files/2013/05/Sanctum-2-700x393.jpg 700w, https://xombitgames.com/files/2013/05/Sanctum-2-400x225.jpg 400w, https://xombitgames.com/files/2013/05/Sanctum-2-220x123.jpg 220w" sizes="(max-width: 700px) 100vw, 700px" data-attachment-id="34874" data-orig-file="https://xombitgames.com/files/2013/05/Sanctum-2.jpg" data-orig-size="1920,1080" data-comments-opened="1" data-image-meta="{&quot;aperture&quot;:&quot;0&quot;,&quot;credit&quot;:&quot;&quot;,&quot;camera&quot;:&quot;&quot;,&quot;caption&quot;:&quot;&quot;,&quot;created_timestamp&quot;:&quot;0&quot;,&quot;copyright&quot;:&quot;&quot;,&quot;focal_length&quot;:&quot;0&quot;,&quot;iso&quot;:&quot;0&quot;,&quot;shutter_speed&quot;:&quot;0&quot;,&quot;title&quot;:&quot;&quot;}" data-image-title="Sanctum (2)" data-image-description="" data-medium-file="https://xombitgames.com/files/2013/05/Sanctum-2-400x225.jpg" data-large-file="https://xombitgames.com/files/2013/05/Sanctum-2-700x393.jpg" />
        </dt></dl><dl class='gallery-item'>
        <dt class='gallery-icon landscape'>
            <img width="700" height="358" src="https://xombitgames.com/files/2013/05/Sanctum-3-700x358.jpg" class="attachment-large size-large" alt="Gameplay 3" srcset="https://xombitgames.com/files/2013/05/Sanctum-3-700x358.jpg 700w, https://xombitgames.com/files/2013/05/Sanctum-3-400x204.jpg 400w, https://xombitgames.com/files/2013/05/Sanctum-3-220x112.jpg 220w, https://xombitgames.com/files/2013/05/Sanctum-3.jpg 1280w" sizes="(max-width: 700px) 100vw, 700px" data-attachment-id="34875" data-orig-file="https://xombitgames.com/files/2013/05/Sanctum-3.jpg" data-orig-size="1280,655" data-comments-opened="1" data-image-meta="{&quot;aperture&quot;:&quot;0&quot;,&quot;credit&quot;:&quot;&quot;,&quot;camera&quot;:&quot;&quot;,&quot;caption&quot;:&quot;&quot;,&quot;created_timestamp&quot;:&quot;0&quot;,&quot;copyright&quot;:&quot;&quot;,&quot;focal_length&quot;:&quot;0&quot;,&quot;iso&quot;:&quot;0&quot;,&quot;shutter_speed&quot;:&quot;0&quot;,&quot;title&quot;:&quot;&quot;}" data-image-title="Sanctum (3)" data-image-description="" data-medium-file="https://xombitgames.com/files/2013/05/Sanctum-3-400x204.jpg" data-large-file="https://xombitgames.com/files/2013/05/Sanctum-3-700x358.jpg" />
        </dt></dl><dl class='gallery-item'>
        <dt class='gallery-icon landscape'>
            <img width="700" height="393" src="https://xombitgames.com/files/2013/05/Sanctum-4-700x393.jpg" class="attachment-large size-large" alt="Gameplay 4" srcset="https://xombitgames.com/files/2013/05/Sanctum-4-700x393.jpg 700w, https://xombitgames.com/files/2013/05/Sanctum-4-400x225.jpg 400w, https://xombitgames.com/files/2013/05/Sanctum-4-220x123.jpg 220w" sizes="(max-width: 700px) 100vw, 700px" data-attachment-id="34876" data-orig-file="https://xombitgames.com/files/2013/05/Sanctum-4.jpg" data-orig-size="1920,1080" data-comments-opened="1" data-image-meta="{&quot;aperture&quot;:&quot;0&quot;,&quot;credit&quot;:&quot;&quot;,&quot;camera&quot;:&quot;&quot;,&quot;caption&quot;:&quot;&quot;,&quot;created_timestamp&quot;:&quot;0&quot;,&quot;copyright&quot;:&quot;&quot;,&quot;focal_length&quot;:&quot;0&quot;,&quot;iso&quot;:&quot;0&quot;,&quot;shutter_speed&quot;:&quot;0&quot;,&quot;title&quot;:&quot;&quot;}" data-image-title="Sanctum (4)" data-image-description="" data-medium-file="https://xombitgames.com/files/2013/05/Sanctum-4-400x225.jpg" data-large-file="https://xombitgames.com/files/2013/05/Sanctum-4-700x393.jpg" />
        </dt></dl><br style="clear: both" /><dl class='gallery-item'>
        <dt class='gallery-icon landscape'>
            <img width="700" height="269" src="https://xombitgames.com/files/2013/05/Sanctum-700x269.jpg" class="attachment-large size-large" alt="Portada del juego" srcset="https://xombitgames.com/files/2013/05/Sanctum-700x269.jpg 700w, https://xombitgames.com/files/2013/05/Sanctum-400x153.jpg 400w, https://xombitgames.com/files/2013/05/Sanctum-220x84.jpg 220w, https://xombitgames.com/files/2013/05/Sanctum.jpg 1600w" sizes="(max-width: 700px) 100vw, 700px" data-attachment-id="34877" data-orig-file="https://xombitgames.com/files/2013/05/Sanctum.jpg" data-orig-size="1600,615" data-comments-opened="1" data-image-meta="{&quot;aperture&quot;:&quot;0&quot;,&quot;credit&quot;:&quot;&quot;,&quot;camera&quot;:&quot;&quot;,&quot;caption&quot;:&quot;&quot;,&quot;created_timestamp&quot;:&quot;0&quot;,&quot;copyright&quot;:&quot;&quot;,&quot;focal_length&quot;:&quot;0&quot;,&quot;iso&quot;:&quot;0&quot;,&quot;shutter_speed&quot;:&quot;0&quot;,&quot;title&quot;:&quot;&quot;}" data-image-title="Sanctum" data-image-description="" data-medium-file="https://xombitgames.com/files/2013/05/Sanctum-400x153.jpg" data-large-file="https://xombitgames.com/files/2013/05/Sanctum-700x269.jpg" />
        </dt></dl>
        <br style='clear: both' />
    </div>