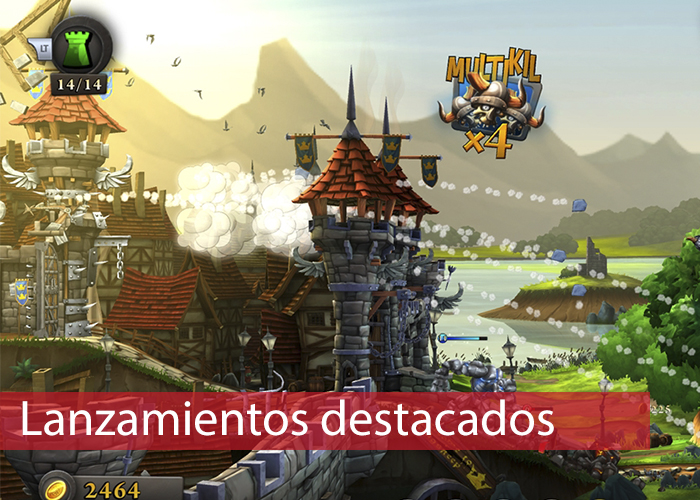 Durante esta próxima semana tenemos ante nosotros cinco nuevos juegos, la mayoría de ellos remakes de grandes juegos del pasado, acompañados de un plataformas con niveles aleatorios para varias máquinas del momento. Torretas que dan mucha guerra, plataformas por diferentes mundos de fantasía, estrategia cooperativa y una rana con una reputación más que ganada se juntan hoy domingo aquí para preparar nuestros bolsillos.
CastleStorm (PC)
CastleStorm es un nuevo juego de guerra de torretas 2D con gran influencia en la física de estructuras. Los jugadores experimentarán una mezcla desafiante de estrategia en tiempo real, gestión de recursos, y una variedad de diferentes escenarios de juego. Cuenta con armamento medieval como la ballesta, permitiendo a los jugadores conseguir una gran variedad de armas, incluyendo explosivos manguales, granadas, águilas mensajeras, e incluso ovejas que volarán a derrotar a los enemigos que intentan capturar la bandera y destruir tu castillo.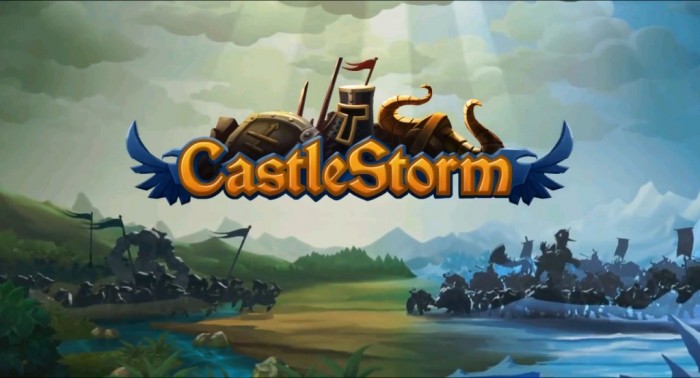 Como objetivo primordial será el de atacar a grupos terrestres de espadachines, caballeros y jinetes en burro con el fin de proteger a tus torres en el castillo, y si todo lo demás falla, podremos recurrir a poderosos hechizos para ayudar a mantener a raya al enemigo. El juego ya ha tenido su oportunidad en Xbox 360 y ahora aparecerá en PC el 29 de julio por unos 8 euros. Zen Studios nos trae este juego de estrategia en tiempo real en el que también podremos disfrutar de un modo cooperativo para 2 jugadores.
Cloudberry Kingdom (PS3, PC, Mac, Wii U, Xbox 360)
The Orb resurge y los personajes clásicos regresan; Kobbler con su manía, Princesa con su aburrimiento sin fin. Es sólo cuestión de tiempo antes de que Bob, nuestro héroe, aparezca para poner orden de nuevo a la locura. Tres poderes para luchar por la victoria y el destino del reino de Cloudberry pende de un hilo. ¿Qué pasará con el héroe retirado, Bob? Un juego de plataformas diseñado con un generador de niveles totalmente aleatorio. Cada nivel es nuevo y nunca visto antes.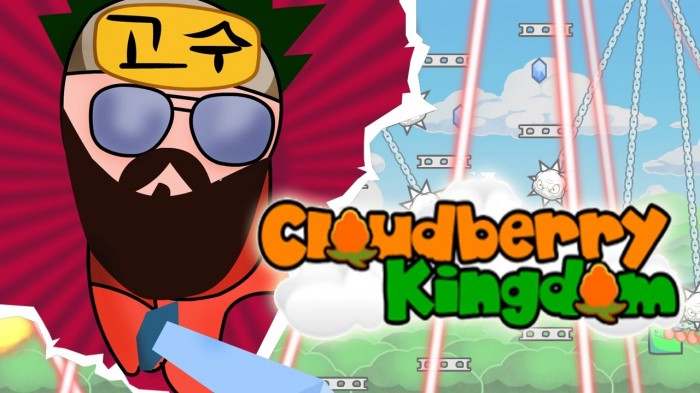 El nivel de dificultad puede adaptarse a cualquier necesidad, desde el casual hasta el hardcore. Pwnee Studios y Ubisoft traen con cuentagotas esta semana a varias plataformas su nueva entrega de plataformas parecido a Mario. El día 30 aparece en PS3, el 31 en PC, Xbox 360 y Mac y el día 1 de agosto en Wii U. Todos ellos por un precio cercano a 10 euros y 800 puntos Microsoft.
PixelJunk Monsters Ultimate HD (PS Vita)
PixelJunk Monsters: Ultimate HD será un juego que ha sido fielmente recreado para PS Vita en alta definición, con más de 30 horas de juego, con capacidad en línea y un modo ad-hoc co-op, es decir, todo lo que nos gustaba de las ediciones anteriores. Se ha puesto mucho empeño por mejorar esta nueva entrega y el equipo de desarrollo de Double Eleven y Sony están muy orgullosos del resultado final. Y el usuario lo estará también gracias a su reducido precio, 12,99 euros, aunque muchos estará descontentos al ser una remasterización de un juego de 2008.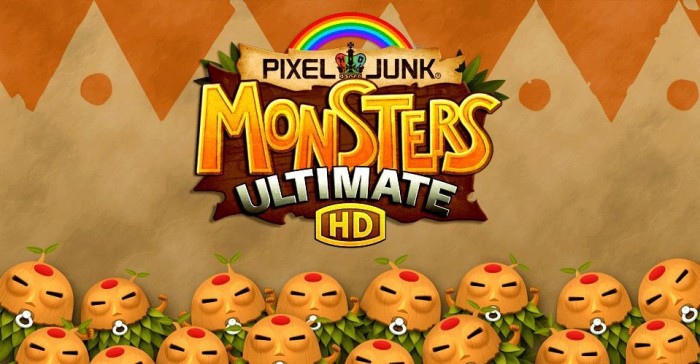 El próximo día 31 comenzará la defensa de nuestras torres en Vita. Aunque también está programado para PC y Mac, pero aún no se han anunciado fechas de lanzamiento. El equipo de desarrollo es el mismo que trajo a Vita LittleBigPlanet y Limbo, así que podremos estar más que tranquilos en este sentido. Se ha añadido compatibilidad con la pantalla táctil para controlar a Tikiman de otra forma. Además, contiene todo lo que se lanzó extra para la versión de PSP en su día.
Rise of the Triad (PC)
Esta semana parecer ser la dedicada a las remasterizaciones de juegos. En esta ocasión os presentamos Rise of the Triad, un juego originariamente desarrollado por 3D Realms (los de Duke Nukem 3D) y que cuenta las aventuras de un grupo de soldados, llamados HUNT, cuya misión será espiar a otro grupo liderado por El Oscuro en la isla de San Nicolás.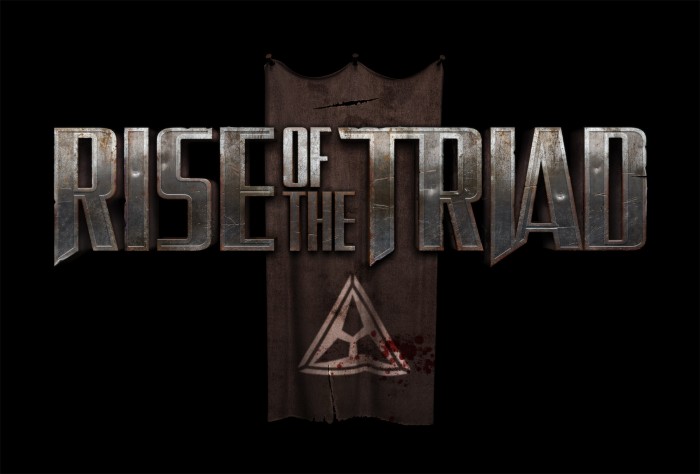 Durante el juego nos enfrentaremos a diversos jefes finales en cada nivel, para poder pasar al siguiente. Esta versión ha sido desarrollada por Interceptor Entertainment y Apogee Software Ltd. en el que han incorporado elementos traicionales de juegos de plataformas, como las zonas elevadizas, trampas y la recolección de puntos que nos ayudará a conseguir más vida y avanzar en el juego. El 31 de este mes podremos utilizar su propio editor de niveles ayudado por Unreal Engine 3, motor con el que se ha forjado. Por 12,99 euros nos podremos hacer con esta re-edición.
Superfrog HD (PS3, PS Vita)
La rana más carismática de los videojuegos, aquella que debía atravesar castillos llenos de trampas y enemigos, vuelve más renovada que nunca a PS3 y PS Vita. El 31 de julio llega este remake del clásico de hace 20 años en alta definición. Los encargados del desarrollo, Team 17, no necesitan ninguna presentación, se han ganado la reputación durante años. Además Konami acompaña el lanzamiento de esta joya en las consolas de Sony.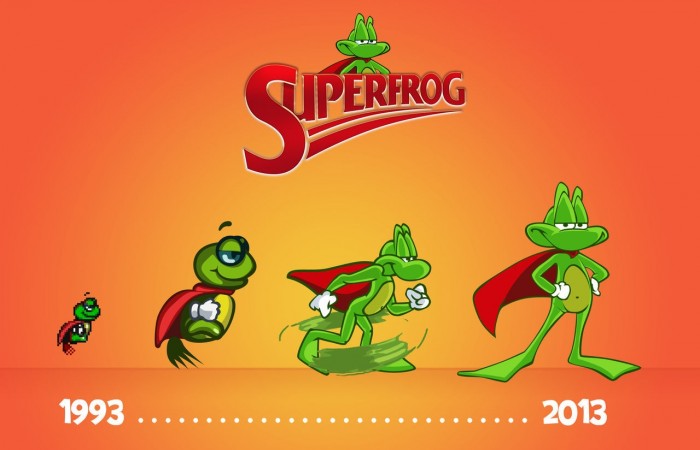 Como antaño el título es de plataformas, con un aspecto muy renovado, un gran uso de los colores y una banda sonora muy bien adaptada. Este juego de plataformas no muy apreciado en su día cuando saliera en Amiga allá por 1993, vuelve totalmente reformado y con más misiones que realizar. Además disfrutaremos de la compra cruzada, con lo que podremos comprar el juego para PS3 y jugar en Vita y viceversa. Su precio, nada desorbitado, 7,99 euros.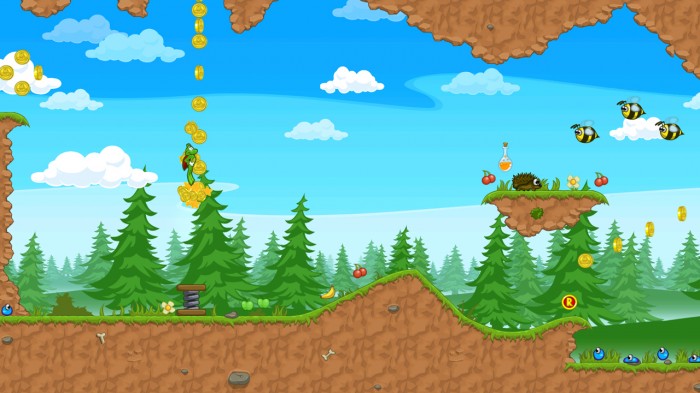 Galería de imágenes
    <style type='text/css'>
        #gallery-2 {
            margin: auto;
        }
        #gallery-2 .gallery-item {
            float: left;
            margin-top: 10px;
            text-align: center;
            width: 16%;
        }
        #gallery-2 img {
            border: 2px solid #cfcfcf;
        }
        #gallery-2 .gallery-caption {
            margin-left: 0;
        }
        /* see gallery_shortcode() in wp-includes/media.php */
    </style>
    <div data-carousel-extra='{"blog_id":27,"permalink":"https:\/\/xombitgames.com\/2013\/07\/lanzamientos-agosto-2013-1","likes_blog_id":40960699}' id='gallery-2' class='gallery galleryid-40266 gallery-columns-6 gallery-size-large'><dl class='gallery-item'>
        <dt class='gallery-icon landscape'>
            <img width="700" height="393" src="https://xombitgames.com/files/2013/07/CastleStorm-1-700x393.jpg" class="attachment-large size-large" alt="Gameplay 1" srcset="https://xombitgames.com/files/2013/07/CastleStorm-1-700x393.jpg 700w, https://xombitgames.com/files/2013/07/CastleStorm-1-400x225.jpg 400w, https://xombitgames.com/files/2013/07/CastleStorm-1-220x123.jpg 220w, https://xombitgames.com/files/2013/07/CastleStorm-1.jpg 1200w" sizes="(max-width: 700px) 100vw, 700px" data-attachment-id="40279" data-orig-file="https://xombitgames.com/files/2013/07/CastleStorm-1.jpg" data-orig-size="1200,675" data-comments-opened="1" data-image-meta="{&quot;aperture&quot;:&quot;0&quot;,&quot;credit&quot;:&quot;&quot;,&quot;camera&quot;:&quot;&quot;,&quot;caption&quot;:&quot;&quot;,&quot;created_timestamp&quot;:&quot;0&quot;,&quot;copyright&quot;:&quot;&quot;,&quot;focal_length&quot;:&quot;0&quot;,&quot;iso&quot;:&quot;0&quot;,&quot;shutter_speed&quot;:&quot;0&quot;,&quot;title&quot;:&quot;&quot;}" data-image-title="CastleStorm (1)" data-image-description="" data-medium-file="https://xombitgames.com/files/2013/07/CastleStorm-1-400x225.jpg" data-large-file="https://xombitgames.com/files/2013/07/CastleStorm-1-700x393.jpg" />
        </dt></dl><dl class='gallery-item'>
        <dt class='gallery-icon landscape'>
            <img width="700" height="393" src="https://xombitgames.com/files/2013/07/CastleStorm-2-700x393.jpg" class="attachment-large size-large" alt="Gameplay 2" srcset="https://xombitgames.com/files/2013/07/CastleStorm-2-700x393.jpg 700w, https://xombitgames.com/files/2013/07/CastleStorm-2-400x225.jpg 400w, https://xombitgames.com/files/2013/07/CastleStorm-2-220x123.jpg 220w, https://xombitgames.com/files/2013/07/CastleStorm-2.jpg 1200w" sizes="(max-width: 700px) 100vw, 700px" data-attachment-id="40280" data-orig-file="https://xombitgames.com/files/2013/07/CastleStorm-2.jpg" data-orig-size="1200,675" data-comments-opened="1" data-image-meta="{&quot;aperture&quot;:&quot;0&quot;,&quot;credit&quot;:&quot;&quot;,&quot;camera&quot;:&quot;&quot;,&quot;caption&quot;:&quot;&quot;,&quot;created_timestamp&quot;:&quot;0&quot;,&quot;copyright&quot;:&quot;&quot;,&quot;focal_length&quot;:&quot;0&quot;,&quot;iso&quot;:&quot;0&quot;,&quot;shutter_speed&quot;:&quot;0&quot;,&quot;title&quot;:&quot;&quot;}" data-image-title="CastleStorm (2)" data-image-description="" data-medium-file="https://xombitgames.com/files/2013/07/CastleStorm-2-400x225.jpg" data-large-file="https://xombitgames.com/files/2013/07/CastleStorm-2-700x393.jpg" />
        </dt></dl><dl class='gallery-item'>
        <dt class='gallery-icon landscape'>
            <img width="700" height="393" src="https://xombitgames.com/files/2013/07/CastleStorm-3-700x393.jpg" class="attachment-large size-large" alt="Gameplay 3" srcset="https://xombitgames.com/files/2013/07/CastleStorm-3-700x393.jpg 700w, https://xombitgames.com/files/2013/07/CastleStorm-3-400x225.jpg 400w, https://xombitgames.com/files/2013/07/CastleStorm-3-220x123.jpg 220w, https://xombitgames.com/files/2013/07/CastleStorm-3.jpg 1200w" sizes="(max-width: 700px) 100vw, 700px" data-attachment-id="40281" data-orig-file="https://xombitgames.com/files/2013/07/CastleStorm-3.jpg" data-orig-size="1200,675" data-comments-opened="1" data-image-meta="{&quot;aperture&quot;:&quot;0&quot;,&quot;credit&quot;:&quot;&quot;,&quot;camera&quot;:&quot;&quot;,&quot;caption&quot;:&quot;&quot;,&quot;created_timestamp&quot;:&quot;0&quot;,&quot;copyright&quot;:&quot;&quot;,&quot;focal_length&quot;:&quot;0&quot;,&quot;iso&quot;:&quot;0&quot;,&quot;shutter_speed&quot;:&quot;0&quot;,&quot;title&quot;:&quot;&quot;}" data-image-title="CastleStorm (3)" data-image-description="" data-medium-file="https://xombitgames.com/files/2013/07/CastleStorm-3-400x225.jpg" data-large-file="https://xombitgames.com/files/2013/07/CastleStorm-3-700x393.jpg" />
        </dt></dl><dl class='gallery-item'>
        <dt class='gallery-icon landscape'>
            <img width="700" height="393" src="https://xombitgames.com/files/2013/07/CastleStorm-4-700x393.jpg" class="attachment-large size-large" alt="Gameplay 4" srcset="https://xombitgames.com/files/2013/07/CastleStorm-4-700x393.jpg 700w, https://xombitgames.com/files/2013/07/CastleStorm-4-400x225.jpg 400w, https://xombitgames.com/files/2013/07/CastleStorm-4-220x123.jpg 220w, https://xombitgames.com/files/2013/07/CastleStorm-4.jpg 1200w" sizes="(max-width: 700px) 100vw, 700px" data-attachment-id="40282" data-orig-file="https://xombitgames.com/files/2013/07/CastleStorm-4.jpg" data-orig-size="1200,675" data-comments-opened="1" data-image-meta="{&quot;aperture&quot;:&quot;0&quot;,&quot;credit&quot;:&quot;&quot;,&quot;camera&quot;:&quot;&quot;,&quot;caption&quot;:&quot;&quot;,&quot;created_timestamp&quot;:&quot;0&quot;,&quot;copyright&quot;:&quot;&quot;,&quot;focal_length&quot;:&quot;0&quot;,&quot;iso&quot;:&quot;0&quot;,&quot;shutter_speed&quot;:&quot;0&quot;,&quot;title&quot;:&quot;&quot;}" data-image-title="CastleStorm (4)" data-image-description="" data-medium-file="https://xombitgames.com/files/2013/07/CastleStorm-4-400x225.jpg" data-large-file="https://xombitgames.com/files/2013/07/CastleStorm-4-700x393.jpg" />
        </dt></dl><dl class='gallery-item'>
        <dt class='gallery-icon landscape'>
            <img width="700" height="378" src="https://xombitgames.com/files/2013/07/CastleStorm-700x378.jpg" class="attachment-large size-large" alt="Portada del juego" srcset="https://xombitgames.com/files/2013/07/CastleStorm-700x378.jpg 700w, https://xombitgames.com/files/2013/07/CastleStorm-400x216.jpg 400w, https://xombitgames.com/files/2013/07/CastleStorm-220x119.jpg 220w, https://xombitgames.com/files/2013/07/CastleStorm.jpg 1024w" sizes="(max-width: 700px) 100vw, 700px" data-attachment-id="40283" data-orig-file="https://xombitgames.com/files/2013/07/CastleStorm.jpg" data-orig-size="1024,554" data-comments-opened="1" data-image-meta="{&quot;aperture&quot;:&quot;0&quot;,&quot;credit&quot;:&quot;&quot;,&quot;camera&quot;:&quot;&quot;,&quot;caption&quot;:&quot;&quot;,&quot;created_timestamp&quot;:&quot;0&quot;,&quot;copyright&quot;:&quot;&quot;,&quot;focal_length&quot;:&quot;0&quot;,&quot;iso&quot;:&quot;0&quot;,&quot;shutter_speed&quot;:&quot;0&quot;,&quot;title&quot;:&quot;&quot;}" data-image-title="CastleStorm" data-image-description="" data-medium-file="https://xombitgames.com/files/2013/07/CastleStorm-400x216.jpg" data-large-file="https://xombitgames.com/files/2013/07/CastleStorm-700x378.jpg" />
        </dt></dl><dl class='gallery-item'>
        <dt class='gallery-icon landscape'>
            <img width="700" height="393" src="https://xombitgames.com/files/2013/07/Cloudberry-Kingdom-1-700x393.jpg" class="attachment-large size-large" alt="Gameplay 1" srcset="https://xombitgames.com/files/2013/07/Cloudberry-Kingdom-1-700x393.jpg 700w, https://xombitgames.com/files/2013/07/Cloudberry-Kingdom-1-400x225.jpg 400w, https://xombitgames.com/files/2013/07/Cloudberry-Kingdom-1-220x123.jpg 220w, https://xombitgames.com/files/2013/07/Cloudberry-Kingdom-1.jpg 1280w" sizes="(max-width: 700px) 100vw, 700px" data-attachment-id="40284" data-orig-file="https://xombitgames.com/files/2013/07/Cloudberry-Kingdom-1.jpg" data-orig-size="1280,720" data-comments-opened="1" data-image-meta="{&quot;aperture&quot;:&quot;0&quot;,&quot;credit&quot;:&quot;&quot;,&quot;camera&quot;:&quot;&quot;,&quot;caption&quot;:&quot;&quot;,&quot;created_timestamp&quot;:&quot;0&quot;,&quot;copyright&quot;:&quot;&quot;,&quot;focal_length&quot;:&quot;0&quot;,&quot;iso&quot;:&quot;0&quot;,&quot;shutter_speed&quot;:&quot;0&quot;,&quot;title&quot;:&quot;&quot;}" data-image-title="Cloudberry Kingdom (1)" data-image-description="" data-medium-file="https://xombitgames.com/files/2013/07/Cloudberry-Kingdom-1-400x225.jpg" data-large-file="https://xombitgames.com/files/2013/07/Cloudberry-Kingdom-1-700x393.jpg" />
        </dt></dl><br style="clear: both" /><dl class='gallery-item'>
        <dt class='gallery-icon landscape'>
            <img width="700" height="371" src="https://xombitgames.com/files/2013/07/Cloudberry-Kingdom-2-700x371.jpg" class="attachment-large size-large" alt="Gameplay 2" srcset="https://xombitgames.com/files/2013/07/Cloudberry-Kingdom-2-700x371.jpg 700w, https://xombitgames.com/files/2013/07/Cloudberry-Kingdom-2-400x212.jpg 400w, https://xombitgames.com/files/2013/07/Cloudberry-Kingdom-2-220x116.jpg 220w, https://xombitgames.com/files/2013/07/Cloudberry-Kingdom-2.jpg 1024w" sizes="(max-width: 700px) 100vw, 700px" data-attachment-id="40285" data-orig-file="https://xombitgames.com/files/2013/07/Cloudberry-Kingdom-2.jpg" data-orig-size="1024,543" data-comments-opened="1" data-image-meta="{&quot;aperture&quot;:&quot;0&quot;,&quot;credit&quot;:&quot;&quot;,&quot;camera&quot;:&quot;&quot;,&quot;caption&quot;:&quot;&quot;,&quot;created_timestamp&quot;:&quot;0&quot;,&quot;copyright&quot;:&quot;&quot;,&quot;focal_length&quot;:&quot;0&quot;,&quot;iso&quot;:&quot;0&quot;,&quot;shutter_speed&quot;:&quot;0&quot;,&quot;title&quot;:&quot;&quot;}" data-image-title="Cloudberry Kingdom (2)" data-image-description="" data-medium-file="https://xombitgames.com/files/2013/07/Cloudberry-Kingdom-2-400x212.jpg" data-large-file="https://xombitgames.com/files/2013/07/Cloudberry-Kingdom-2-700x371.jpg" />
        </dt></dl><dl class='gallery-item'>
        <dt class='gallery-icon landscape'>
            <img width="700" height="394" src="https://xombitgames.com/files/2013/07/Cloudberry-Kingdom-3-700x394.jpg" class="attachment-large size-large" alt="Gameplay 3" srcset="https://xombitgames.com/files/2013/07/Cloudberry-Kingdom-3-700x394.jpg 700w, https://xombitgames.com/files/2013/07/Cloudberry-Kingdom-3-400x225.jpg 400w, https://xombitgames.com/files/2013/07/Cloudberry-Kingdom-3-220x123.jpg 220w, https://xombitgames.com/files/2013/07/Cloudberry-Kingdom-3.jpg 1000w" sizes="(max-width: 700px) 100vw, 700px" data-attachment-id="40286" data-orig-file="https://xombitgames.com/files/2013/07/Cloudberry-Kingdom-3.jpg" data-orig-size="1000,563" data-comments-opened="1" data-image-meta="{&quot;aperture&quot;:&quot;0&quot;,&quot;credit&quot;:&quot;&quot;,&quot;camera&quot;:&quot;&quot;,&quot;caption&quot;:&quot;&quot;,&quot;created_timestamp&quot;:&quot;0&quot;,&quot;copyright&quot;:&quot;&quot;,&quot;focal_length&quot;:&quot;0&quot;,&quot;iso&quot;:&quot;0&quot;,&quot;shutter_speed&quot;:&quot;0&quot;,&quot;title&quot;:&quot;&quot;}" data-image-title="Cloudberry Kingdom (3)" data-image-description="" data-medium-file="https://xombitgames.com/files/2013/07/Cloudberry-Kingdom-3-400x225.jpg" data-large-file="https://xombitgames.com/files/2013/07/Cloudberry-Kingdom-3-700x394.jpg" />
        </dt></dl><dl class='gallery-item'>
        <dt class='gallery-icon landscape'>
            <img width="700" height="393" src="https://xombitgames.com/files/2013/07/Cloudberry-Kingdom-4-700x393.jpg" class="attachment-large size-large" alt="Gameplay 4" srcset="https://xombitgames.com/files/2013/07/Cloudberry-Kingdom-4-700x393.jpg 700w, https://xombitgames.com/files/2013/07/Cloudberry-Kingdom-4-400x225.jpg 400w, https://xombitgames.com/files/2013/07/Cloudberry-Kingdom-4-220x123.jpg 220w, https://xombitgames.com/files/2013/07/Cloudberry-Kingdom-4.jpg 1280w" sizes="(max-width: 700px) 100vw, 700px" data-attachment-id="40287" data-orig-file="https://xombitgames.com/files/2013/07/Cloudberry-Kingdom-4.jpg" data-orig-size="1280,720" data-comments-opened="1" data-image-meta="{&quot;aperture&quot;:&quot;0&quot;,&quot;credit&quot;:&quot;&quot;,&quot;camera&quot;:&quot;&quot;,&quot;caption&quot;:&quot;&quot;,&quot;created_timestamp&quot;:&quot;0&quot;,&quot;copyright&quot;:&quot;&quot;,&quot;focal_length&quot;:&quot;0&quot;,&quot;iso&quot;:&quot;0&quot;,&quot;shutter_speed&quot;:&quot;0&quot;,&quot;title&quot;:&quot;&quot;}" data-image-title="Cloudberry Kingdom (4)" data-image-description="" data-medium-file="https://xombitgames.com/files/2013/07/Cloudberry-Kingdom-4-400x225.jpg" data-large-file="https://xombitgames.com/files/2013/07/Cloudberry-Kingdom-4-700x393.jpg" />
        </dt></dl><dl class='gallery-item'>
        <dt class='gallery-icon landscape'>
            <img width="700" height="393" src="https://xombitgames.com/files/2013/07/Cloudberry-Kingdom-700x393.jpg" class="attachment-large size-large" alt="Portada del juego" srcset="https://xombitgames.com/files/2013/07/Cloudberry-Kingdom-700x393.jpg 700w, https://xombitgames.com/files/2013/07/Cloudberry-Kingdom-400x225.jpg 400w, https://xombitgames.com/files/2013/07/Cloudberry-Kingdom-220x123.jpg 220w, https://xombitgames.com/files/2013/07/Cloudberry-Kingdom.jpg 1280w" sizes="(max-width: 700px) 100vw, 700px" data-attachment-id="40288" data-orig-file="https://xombitgames.com/files/2013/07/Cloudberry-Kingdom.jpg" data-orig-size="1280,720" data-comments-opened="1" data-image-meta="{&quot;aperture&quot;:&quot;0&quot;,&quot;credit&quot;:&quot;&quot;,&quot;camera&quot;:&quot;&quot;,&quot;caption&quot;:&quot;&quot;,&quot;created_timestamp&quot;:&quot;0&quot;,&quot;copyright&quot;:&quot;&quot;,&quot;focal_length&quot;:&quot;0&quot;,&quot;iso&quot;:&quot;0&quot;,&quot;shutter_speed&quot;:&quot;0&quot;,&quot;title&quot;:&quot;&quot;}" data-image-title="Cloudberry Kingdom" data-image-description="" data-medium-file="https://xombitgames.com/files/2013/07/Cloudberry-Kingdom-400x225.jpg" data-large-file="https://xombitgames.com/files/2013/07/Cloudberry-Kingdom-700x393.jpg" />
        </dt></dl><dl class='gallery-item'>
        <dt class='gallery-icon landscape'>
            <img width="700" height="364" src="https://xombitgames.com/files/2013/07/PixelJunk-Monsters-Ultimate-HD-700x364.jpg" class="attachment-large size-large" alt="Portada del juego" srcset="https://xombitgames.com/files/2013/07/PixelJunk-Monsters-Ultimate-HD-700x364.jpg 700w, https://xombitgames.com/files/2013/07/PixelJunk-Monsters-Ultimate-HD-400x208.jpg 400w, https://xombitgames.com/files/2013/07/PixelJunk-Monsters-Ultimate-HD-220x114.jpg 220w, https://xombitgames.com/files/2013/07/PixelJunk-Monsters-Ultimate-HD.jpg 959w" sizes="(max-width: 700px) 100vw, 700px" data-attachment-id="40289" data-orig-file="https://xombitgames.com/files/2013/07/PixelJunk-Monsters-Ultimate-HD.jpg" data-orig-size="959,500" data-comments-opened="1" data-image-meta="{&quot;aperture&quot;:&quot;0&quot;,&quot;credit&quot;:&quot;&quot;,&quot;camera&quot;:&quot;&quot;,&quot;caption&quot;:&quot;&quot;,&quot;created_timestamp&quot;:&quot;0&quot;,&quot;copyright&quot;:&quot;&quot;,&quot;focal_length&quot;:&quot;0&quot;,&quot;iso&quot;:&quot;0&quot;,&quot;shutter_speed&quot;:&quot;0&quot;,&quot;title&quot;:&quot;&quot;}" data-image-title="PixelJunk Monsters Ultimate HD" data-image-description="" data-medium-file="https://xombitgames.com/files/2013/07/PixelJunk-Monsters-Ultimate-HD-400x208.jpg" data-large-file="https://xombitgames.com/files/2013/07/PixelJunk-Monsters-Ultimate-HD-700x364.jpg" />
        </dt></dl><dl class='gallery-item'>
        <dt class='gallery-icon landscape'>
            <img width="700" height="396" src="https://xombitgames.com/files/2013/07/PixelJunk-Monsters-Ultimate-HD-1-700x396.jpg" class="attachment-large size-large" alt="Gameplay 1" srcset="https://xombitgames.com/files/2013/07/PixelJunk-Monsters-Ultimate-HD-1-700x396.jpg 700w, https://xombitgames.com/files/2013/07/PixelJunk-Monsters-Ultimate-HD-1-400x226.jpg 400w, https://xombitgames.com/files/2013/07/PixelJunk-Monsters-Ultimate-HD-1-220x124.jpg 220w, https://xombitgames.com/files/2013/07/PixelJunk-Monsters-Ultimate-HD-1.jpg 960w" sizes="(max-width: 700px) 100vw, 700px" data-attachment-id="40290" data-orig-file="https://xombitgames.com/files/2013/07/PixelJunk-Monsters-Ultimate-HD-1.jpg" data-orig-size="960,544" data-comments-opened="1" data-image-meta="{&quot;aperture&quot;:&quot;0&quot;,&quot;credit&quot;:&quot;&quot;,&quot;camera&quot;:&quot;&quot;,&quot;caption&quot;:&quot;&quot;,&quot;created_timestamp&quot;:&quot;0&quot;,&quot;copyright&quot;:&quot;&quot;,&quot;focal_length&quot;:&quot;0&quot;,&quot;iso&quot;:&quot;0&quot;,&quot;shutter_speed&quot;:&quot;0&quot;,&quot;title&quot;:&quot;&quot;}" data-image-title="PixelJunk Monsters Ultimate HD (1)" data-image-description="" data-medium-file="https://xombitgames.com/files/2013/07/PixelJunk-Monsters-Ultimate-HD-1-400x226.jpg" data-large-file="https://xombitgames.com/files/2013/07/PixelJunk-Monsters-Ultimate-HD-1-700x396.jpg" />
        </dt></dl><br style="clear: both" /><dl class='gallery-item'>
        <dt class='gallery-icon landscape'>
            <img width="700" height="396" src="https://xombitgames.com/files/2013/07/PixelJunk-Monsters-Ultimate-HD-2-700x396.jpg" class="attachment-large size-large" alt="Gameplay 2" srcset="https://xombitgames.com/files/2013/07/PixelJunk-Monsters-Ultimate-HD-2-700x396.jpg 700w, https://xombitgames.com/files/2013/07/PixelJunk-Monsters-Ultimate-HD-2-400x226.jpg 400w, https://xombitgames.com/files/2013/07/PixelJunk-Monsters-Ultimate-HD-2-220x124.jpg 220w, https://xombitgames.com/files/2013/07/PixelJunk-Monsters-Ultimate-HD-2.jpg 960w" sizes="(max-width: 700px) 100vw, 700px" data-attachment-id="40291" data-orig-file="https://xombitgames.com/files/2013/07/PixelJunk-Monsters-Ultimate-HD-2.jpg" data-orig-size="960,544" data-comments-opened="1" data-image-meta="{&quot;aperture&quot;:&quot;0&quot;,&quot;credit&quot;:&quot;&quot;,&quot;camera&quot;:&quot;&quot;,&quot;caption&quot;:&quot;&quot;,&quot;created_timestamp&quot;:&quot;0&quot;,&quot;copyright&quot;:&quot;&quot;,&quot;focal_length&quot;:&quot;0&quot;,&quot;iso&quot;:&quot;0&quot;,&quot;shutter_speed&quot;:&quot;0&quot;,&quot;title&quot;:&quot;&quot;}" data-image-title="PixelJunk Monsters Ultimate HD (2)" data-image-description="" data-medium-file="https://xombitgames.com/files/2013/07/PixelJunk-Monsters-Ultimate-HD-2-400x226.jpg" data-large-file="https://xombitgames.com/files/2013/07/PixelJunk-Monsters-Ultimate-HD-2-700x396.jpg" />
        </dt></dl><dl class='gallery-item'>
        <dt class='gallery-icon landscape'>
            <img width="700" height="396" src="https://xombitgames.com/files/2013/07/PixelJunk-Monsters-Ultimate-HD-3-700x396.jpg" class="attachment-large size-large" alt="Gameplay 3" srcset="https://xombitgames.com/files/2013/07/PixelJunk-Monsters-Ultimate-HD-3-700x396.jpg 700w, https://xombitgames.com/files/2013/07/PixelJunk-Monsters-Ultimate-HD-3-400x226.jpg 400w, https://xombitgames.com/files/2013/07/PixelJunk-Monsters-Ultimate-HD-3-220x124.jpg 220w, https://xombitgames.com/files/2013/07/PixelJunk-Monsters-Ultimate-HD-3.jpg 960w" sizes="(max-width: 700px) 100vw, 700px" data-attachment-id="40292" data-orig-file="https://xombitgames.com/files/2013/07/PixelJunk-Monsters-Ultimate-HD-3.jpg" data-orig-size="960,544" data-comments-opened="1" data-image-meta="{&quot;aperture&quot;:&quot;0&quot;,&quot;credit&quot;:&quot;&quot;,&quot;camera&quot;:&quot;&quot;,&quot;caption&quot;:&quot;&quot;,&quot;created_timestamp&quot;:&quot;0&quot;,&quot;copyright&quot;:&quot;&quot;,&quot;focal_length&quot;:&quot;0&quot;,&quot;iso&quot;:&quot;0&quot;,&quot;shutter_speed&quot;:&quot;0&quot;,&quot;title&quot;:&quot;&quot;}" data-image-title="PixelJunk Monsters Ultimate HD (3)" data-image-description="" data-medium-file="https://xombitgames.com/files/2013/07/PixelJunk-Monsters-Ultimate-HD-3-400x226.jpg" data-large-file="https://xombitgames.com/files/2013/07/PixelJunk-Monsters-Ultimate-HD-3-700x396.jpg" />
        </dt></dl><dl class='gallery-item'>
        <dt class='gallery-icon landscape'>
            <img width="700" height="329" src="https://xombitgames.com/files/2013/07/PixelJunk-Monsters-Ultimate-HD-4-700x329.jpg" class="attachment-large size-large" alt="Gameplay 4" srcset="https://xombitgames.com/files/2013/07/PixelJunk-Monsters-Ultimate-HD-4-700x329.jpg 700w, https://xombitgames.com/files/2013/07/PixelJunk-Monsters-Ultimate-HD-4-400x188.jpg 400w, https://xombitgames.com/files/2013/07/PixelJunk-Monsters-Ultimate-HD-4-220x103.jpg 220w, https://xombitgames.com/files/2013/07/PixelJunk-Monsters-Ultimate-HD-4.jpg 1369w" sizes="(max-width: 700px) 100vw, 700px" data-attachment-id="40293" data-orig-file="https://xombitgames.com/files/2013/07/PixelJunk-Monsters-Ultimate-HD-4.jpg" data-orig-size="1369,644" data-comments-opened="1" data-image-meta="{&quot;aperture&quot;:&quot;0&quot;,&quot;credit&quot;:&quot;Maiks&quot;,&quot;camera&quot;:&quot;&quot;,&quot;caption&quot;:&quot;&quot;,&quot;created_timestamp&quot;:&quot;1372175676&quot;,&quot;copyright&quot;:&quot;&quot;,&quot;focal_length&quot;:&quot;0&quot;,&quot;iso&quot;:&quot;0&quot;,&quot;shutter_speed&quot;:&quot;0&quot;,&quot;title&quot;:&quot;&quot;}" data-image-title="PixelJunk Monsters Ultimate HD (4)" data-image-description="" data-medium-file="https://xombitgames.com/files/2013/07/PixelJunk-Monsters-Ultimate-HD-4-400x188.jpg" data-large-file="https://xombitgames.com/files/2013/07/PixelJunk-Monsters-Ultimate-HD-4-700x329.jpg" />
        </dt></dl><dl class='gallery-item'>
        <dt class='gallery-icon landscape'>
            <img width="700" height="474" src="https://xombitgames.com/files/2013/07/Rise-of-the-Triad-700x474.jpg" class="attachment-large size-large" alt="Portada del juego" srcset="https://xombitgames.com/files/2013/07/Rise-of-the-Triad-700x474.jpg 700w, https://xombitgames.com/files/2013/07/Rise-of-the-Triad-400x270.jpg 400w, https://xombitgames.com/files/2013/07/Rise-of-the-Triad-220x148.jpg 220w" sizes="(max-width: 700px) 100vw, 700px" data-attachment-id="40294" data-orig-file="https://xombitgames.com/files/2013/07/Rise-of-the-Triad.jpg" data-orig-size="1800,1219" data-comments-opened="1" data-image-meta="{&quot;aperture&quot;:&quot;0&quot;,&quot;credit&quot;:&quot;&quot;,&quot;camera&quot;:&quot;&quot;,&quot;caption&quot;:&quot;&quot;,&quot;created_timestamp&quot;:&quot;0&quot;,&quot;copyright&quot;:&quot;&quot;,&quot;focal_length&quot;:&quot;0&quot;,&quot;iso&quot;:&quot;0&quot;,&quot;shutter_speed&quot;:&quot;0&quot;,&quot;title&quot;:&quot;&quot;}" data-image-title="Rise of the Triad" data-image-description="" data-medium-file="https://xombitgames.com/files/2013/07/Rise-of-the-Triad-400x270.jpg" data-large-file="https://xombitgames.com/files/2013/07/Rise-of-the-Triad-700x474.jpg" />
        </dt></dl><dl class='gallery-item'>
        <dt class='gallery-icon landscape'>
            <img width="700" height="334" src="https://xombitgames.com/files/2013/07/Rise-of-the-Triad-1-700x334.jpg" class="attachment-large size-large" alt="Gameplay 1" srcset="https://xombitgames.com/files/2013/07/Rise-of-the-Triad-1-700x334.jpg 700w, https://xombitgames.com/files/2013/07/Rise-of-the-Triad-1-400x191.jpg 400w, https://xombitgames.com/files/2013/07/Rise-of-the-Triad-1-220x105.jpg 220w, https://xombitgames.com/files/2013/07/Rise-of-the-Triad-1.jpg 1428w" sizes="(max-width: 700px) 100vw, 700px" data-attachment-id="40295" data-orig-file="https://xombitgames.com/files/2013/07/Rise-of-the-Triad-1.jpg" data-orig-size="1428,683" data-comments-opened="1" data-image-meta="{&quot;aperture&quot;:&quot;0&quot;,&quot;credit&quot;:&quot;&quot;,&quot;camera&quot;:&quot;&quot;,&quot;caption&quot;:&quot;&quot;,&quot;created_timestamp&quot;:&quot;0&quot;,&quot;copyright&quot;:&quot;&quot;,&quot;focal_length&quot;:&quot;0&quot;,&quot;iso&quot;:&quot;0&quot;,&quot;shutter_speed&quot;:&quot;0&quot;,&quot;title&quot;:&quot;&quot;}" data-image-title="Rise of the Triad (1)" data-image-description="" data-medium-file="https://xombitgames.com/files/2013/07/Rise-of-the-Triad-1-400x191.jpg" data-large-file="https://xombitgames.com/files/2013/07/Rise-of-the-Triad-1-700x334.jpg" />
        </dt></dl><dl class='gallery-item'>
        <dt class='gallery-icon landscape'>
            <img width="700" height="422" src="https://xombitgames.com/files/2013/07/Rise-of-the-Triad-2-700x422.jpg" class="attachment-large size-large" alt="Gameplay 2" srcset="https://xombitgames.com/files/2013/07/Rise-of-the-Triad-2-700x422.jpg 700w, https://xombitgames.com/files/2013/07/Rise-of-the-Triad-2-400x241.jpg 400w, https://xombitgames.com/files/2013/07/Rise-of-the-Triad-2-220x132.jpg 220w" sizes="(max-width: 700px) 100vw, 700px" data-attachment-id="40296" data-orig-file="https://xombitgames.com/files/2013/07/Rise-of-the-Triad-2.jpg" data-orig-size="1920,1158" data-comments-opened="1" data-image-meta="{&quot;aperture&quot;:&quot;0&quot;,&quot;credit&quot;:&quot;&quot;,&quot;camera&quot;:&quot;&quot;,&quot;caption&quot;:&quot;&quot;,&quot;created_timestamp&quot;:&quot;0&quot;,&quot;copyright&quot;:&quot;&quot;,&quot;focal_length&quot;:&quot;0&quot;,&quot;iso&quot;:&quot;0&quot;,&quot;shutter_speed&quot;:&quot;0&quot;,&quot;title&quot;:&quot;&quot;}" data-image-title="Rise of the Triad (2)" data-image-description="" data-medium-file="https://xombitgames.com/files/2013/07/Rise-of-the-Triad-2-400x241.jpg" data-large-file="https://xombitgames.com/files/2013/07/Rise-of-the-Triad-2-700x422.jpg" />
        </dt></dl><br style="clear: both" /><dl class='gallery-item'>
        <dt class='gallery-icon landscape'>
            <img width="700" height="393" src="https://xombitgames.com/files/2013/07/Rise-of-the-Triad-3-700x393.jpg" class="attachment-large size-large" alt="Gameplay 3" srcset="https://xombitgames.com/files/2013/07/Rise-of-the-Triad-3-700x393.jpg 700w, https://xombitgames.com/files/2013/07/Rise-of-the-Triad-3-400x225.jpg 400w, https://xombitgames.com/files/2013/07/Rise-of-the-Triad-3-220x123.jpg 220w, https://xombitgames.com/files/2013/07/Rise-of-the-Triad-3.jpg 1024w" sizes="(max-width: 700px) 100vw, 700px" data-attachment-id="40297" data-orig-file="https://xombitgames.com/files/2013/07/Rise-of-the-Triad-3.jpg" data-orig-size="1024,576" data-comments-opened="1" data-image-meta="{&quot;aperture&quot;:&quot;0&quot;,&quot;credit&quot;:&quot;&quot;,&quot;camera&quot;:&quot;&quot;,&quot;caption&quot;:&quot;&quot;,&quot;created_timestamp&quot;:&quot;0&quot;,&quot;copyright&quot;:&quot;&quot;,&quot;focal_length&quot;:&quot;0&quot;,&quot;iso&quot;:&quot;0&quot;,&quot;shutter_speed&quot;:&quot;0&quot;,&quot;title&quot;:&quot;&quot;}" data-image-title="Rise of the Triad (3)" data-image-description="" data-medium-file="https://xombitgames.com/files/2013/07/Rise-of-the-Triad-3-400x225.jpg" data-large-file="https://xombitgames.com/files/2013/07/Rise-of-the-Triad-3-700x393.jpg" />
        </dt></dl><dl class='gallery-item'>
        <dt class='gallery-icon landscape'>
            <img width="700" height="407" src="https://xombitgames.com/files/2013/07/Rise-of-the-Triad-4-700x407.jpg" class="attachment-large size-large" alt="Gameplay 4" srcset="https://xombitgames.com/files/2013/07/Rise-of-the-Triad-4-700x407.jpg 700w, https://xombitgames.com/files/2013/07/Rise-of-the-Triad-4-400x232.jpg 400w, https://xombitgames.com/files/2013/07/Rise-of-the-Triad-4-220x128.jpg 220w" sizes="(max-width: 700px) 100vw, 700px" data-attachment-id="40298" data-orig-file="https://xombitgames.com/files/2013/07/Rise-of-the-Triad-4.jpg" data-orig-size="2486,1448" data-comments-opened="1" data-image-meta="{&quot;aperture&quot;:&quot;0&quot;,&quot;credit&quot;:&quot;&quot;,&quot;camera&quot;:&quot;&quot;,&quot;caption&quot;:&quot;&quot;,&quot;created_timestamp&quot;:&quot;0&quot;,&quot;copyright&quot;:&quot;&quot;,&quot;focal_length&quot;:&quot;0&quot;,&quot;iso&quot;:&quot;0&quot;,&quot;shutter_speed&quot;:&quot;0&quot;,&quot;title&quot;:&quot;&quot;}" data-image-title="Rise of the Triad (4)" data-image-description="" data-medium-file="https://xombitgames.com/files/2013/07/Rise-of-the-Triad-4-400x232.jpg" data-large-file="https://xombitgames.com/files/2013/07/Rise-of-the-Triad-4-700x407.jpg" />
        </dt></dl><dl class='gallery-item'>
        <dt class='gallery-icon landscape'>
            <img width="700" height="450" src="https://xombitgames.com/files/2013/07/Superfrog-HD-700x450.jpg" class="attachment-large size-large" alt="Portada del juego" srcset="https://xombitgames.com/files/2013/07/Superfrog-HD-700x450.jpg 700w, https://xombitgames.com/files/2013/07/Superfrog-HD-400x257.jpg 400w, https://xombitgames.com/files/2013/07/Superfrog-HD-220x141.jpg 220w, https://xombitgames.com/files/2013/07/Superfrog-HD.jpg 1280w" sizes="(max-width: 700px) 100vw, 700px" data-attachment-id="40299" data-orig-file="https://xombitgames.com/files/2013/07/Superfrog-HD.jpg" data-orig-size="1280,824" data-comments-opened="1" data-image-meta="{&quot;aperture&quot;:&quot;0&quot;,&quot;credit&quot;:&quot;&quot;,&quot;camera&quot;:&quot;&quot;,&quot;caption&quot;:&quot;&quot;,&quot;created_timestamp&quot;:&quot;0&quot;,&quot;copyright&quot;:&quot;&quot;,&quot;focal_length&quot;:&quot;0&quot;,&quot;iso&quot;:&quot;0&quot;,&quot;shutter_speed&quot;:&quot;0&quot;,&quot;title&quot;:&quot;&quot;}" data-image-title="Superfrog HD" data-image-description="" data-medium-file="https://xombitgames.com/files/2013/07/Superfrog-HD-400x257.jpg" data-large-file="https://xombitgames.com/files/2013/07/Superfrog-HD-700x450.jpg" />
        </dt></dl><dl class='gallery-item'>
        <dt class='gallery-icon landscape'>
            <img width="700" height="393" src="https://xombitgames.com/files/2013/07/Superfrog-HD-1-700x393.jpg" class="attachment-large size-large" alt="Gameplay 1" srcset="https://xombitgames.com/files/2013/07/Superfrog-HD-1-700x393.jpg 700w, https://xombitgames.com/files/2013/07/Superfrog-HD-1-400x225.jpg 400w, https://xombitgames.com/files/2013/07/Superfrog-HD-1-220x123.jpg 220w, https://xombitgames.com/files/2013/07/Superfrog-HD-1.jpg 1024w" sizes="(max-width: 700px) 100vw, 700px" data-attachment-id="40300" data-orig-file="https://xombitgames.com/files/2013/07/Superfrog-HD-1.jpg" data-orig-size="1024,576" data-comments-opened="1" data-image-meta="{&quot;aperture&quot;:&quot;0&quot;,&quot;credit&quot;:&quot;&quot;,&quot;camera&quot;:&quot;&quot;,&quot;caption&quot;:&quot;&quot;,&quot;created_timestamp&quot;:&quot;0&quot;,&quot;copyright&quot;:&quot;&quot;,&quot;focal_length&quot;:&quot;0&quot;,&quot;iso&quot;:&quot;0&quot;,&quot;shutter_speed&quot;:&quot;0&quot;,&quot;title&quot;:&quot;&quot;}" data-image-title="Superfrog HD (1)" data-image-description="" data-medium-file="https://xombitgames.com/files/2013/07/Superfrog-HD-1-400x225.jpg" data-large-file="https://xombitgames.com/files/2013/07/Superfrog-HD-1-700x393.jpg" />
        </dt></dl><dl class='gallery-item'>
        <dt class='gallery-icon landscape'>
            <img width="700" height="393" src="https://xombitgames.com/files/2013/07/Superfrog-HD-2-700x393.jpg" class="attachment-large size-large" alt="Gameplay 2" srcset="https://xombitgames.com/files/2013/07/Superfrog-HD-2-700x393.jpg 700w, https://xombitgames.com/files/2013/07/Superfrog-HD-2-400x225.jpg 400w, https://xombitgames.com/files/2013/07/Superfrog-HD-2-220x123.jpg 220w, https://xombitgames.com/files/2013/07/Superfrog-HD-2.jpg 1280w" sizes="(max-width: 700px) 100vw, 700px" data-attachment-id="40301" data-orig-file="https://xombitgames.com/files/2013/07/Superfrog-HD-2.jpg" data-orig-size="1280,720" data-comments-opened="1" data-image-meta="{&quot;aperture&quot;:&quot;0&quot;,&quot;credit&quot;:&quot;&quot;,&quot;camera&quot;:&quot;&quot;,&quot;caption&quot;:&quot;&quot;,&quot;created_timestamp&quot;:&quot;0&quot;,&quot;copyright&quot;:&quot;&quot;,&quot;focal_length&quot;:&quot;0&quot;,&quot;iso&quot;:&quot;0&quot;,&quot;shutter_speed&quot;:&quot;0&quot;,&quot;title&quot;:&quot;&quot;}" data-image-title="Superfrog HD (2)" data-image-description="" data-medium-file="https://xombitgames.com/files/2013/07/Superfrog-HD-2-400x225.jpg" data-large-file="https://xombitgames.com/files/2013/07/Superfrog-HD-2-700x393.jpg" />
        </dt></dl><dl class='gallery-item'>
        <dt class='gallery-icon landscape'>
            <img width="700" height="393" src="https://xombitgames.com/files/2013/07/Superfrog-HD-3-700x393.jpg" class="attachment-large size-large" alt="Gameplay 3" srcset="https://xombitgames.com/files/2013/07/Superfrog-HD-3-700x393.jpg 700w, https://xombitgames.com/files/2013/07/Superfrog-HD-3-400x225.jpg 400w, https://xombitgames.com/files/2013/07/Superfrog-HD-3-220x123.jpg 220w, https://xombitgames.com/files/2013/07/Superfrog-HD-3.jpg 1280w" sizes="(max-width: 700px) 100vw, 700px" data-attachment-id="40302" data-orig-file="https://xombitgames.com/files/2013/07/Superfrog-HD-3.jpg" data-orig-size="1280,720" data-comments-opened="1" data-image-meta="{&quot;aperture&quot;:&quot;0&quot;,&quot;credit&quot;:&quot;&quot;,&quot;camera&quot;:&quot;&quot;,&quot;caption&quot;:&quot;&quot;,&quot;created_timestamp&quot;:&quot;0&quot;,&quot;copyright&quot;:&quot;&quot;,&quot;focal_length&quot;:&quot;0&quot;,&quot;iso&quot;:&quot;0&quot;,&quot;shutter_speed&quot;:&quot;0&quot;,&quot;title&quot;:&quot;&quot;}" data-image-title="Superfrog HD (3)" data-image-description="" data-medium-file="https://xombitgames.com/files/2013/07/Superfrog-HD-3-400x225.jpg" data-large-file="https://xombitgames.com/files/2013/07/Superfrog-HD-3-700x393.jpg" />
        </dt></dl><br style="clear: both" /><dl class='gallery-item'>
        <dt class='gallery-icon landscape'>
            <img width="700" height="394" src="https://xombitgames.com/files/2013/07/Superfrog-HD-4-700x394.jpg" class="attachment-large size-large" alt="Gameplay 4" srcset="https://xombitgames.com/files/2013/07/Superfrog-HD-4-700x394.jpg 700w, https://xombitgames.com/files/2013/07/Superfrog-HD-4-400x225.jpg 400w, https://xombitgames.com/files/2013/07/Superfrog-HD-4-220x123.jpg 220w, https://xombitgames.com/files/2013/07/Superfrog-HD-4.jpg 1000w" sizes="(max-width: 700px) 100vw, 700px" data-attachment-id="40303" data-orig-file="https://xombitgames.com/files/2013/07/Superfrog-HD-4.jpg" data-orig-size="1000,563" data-comments-opened="1" data-image-meta="{&quot;aperture&quot;:&quot;0&quot;,&quot;credit&quot;:&quot;&quot;,&quot;camera&quot;:&quot;&quot;,&quot;caption&quot;:&quot;&quot;,&quot;created_timestamp&quot;:&quot;0&quot;,&quot;copyright&quot;:&quot;&quot;,&quot;focal_length&quot;:&quot;0&quot;,&quot;iso&quot;:&quot;0&quot;,&quot;shutter_speed&quot;:&quot;0&quot;,&quot;title&quot;:&quot;&quot;}" data-image-title="Superfrog HD (4)" data-image-description="" data-medium-file="https://xombitgames.com/files/2013/07/Superfrog-HD-4-400x225.jpg" data-large-file="https://xombitgames.com/files/2013/07/Superfrog-HD-4-700x394.jpg" />
        </dt></dl>
        <br style='clear: both' />
    </div>