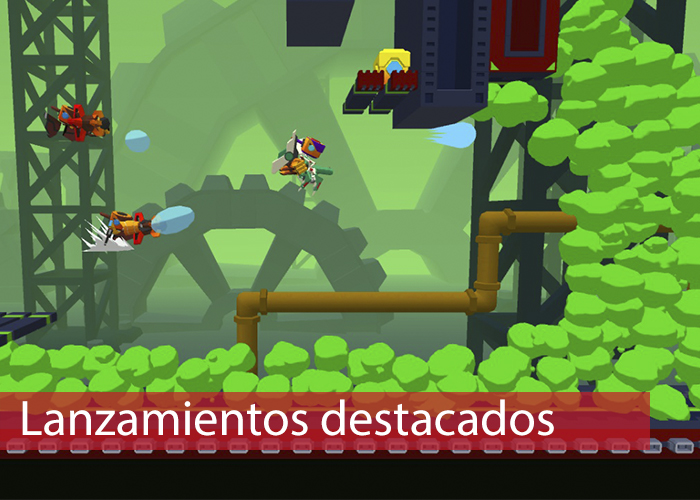 Mucho ha pasado ya desde el inicio del verano para muchos, aunque para otros ha comenzado hace pocos días u horas y ahora llega el momento de disfrutar desde la comodidad del sofá de casa de los títulos destacados de cada semana. Durante los próximos siete días podremos disfrutar de cinco títulos, de los cuales cuatro de ellos son de claro desarrollo independiente y llegan para vaciar lo poco que nos queda en los bolsillos. Muchas plataformas, humor y rol del bueno para amenizar todos los días de calor que nos quedan, al menos hasta el domingo que viene.
Beatbuddy: Tale of the Guardians (PC, Mac, Linux)
Los estudios independientes están haciendo su agosto (nunca mejor dicho) ahora en esta época de crisis que atravesamos y este juego que lleva esta semana es un vivo ejemplo de lo que os decimos. Beatbuddy: Tale of the Guardians también es el primer juego que anunciamos en esta sección que irá dirigido al sistema Linux. Se trata de un juego de plataformas de los alemanes Threaks donde el ritmo que le imprimamos a nuestro juego repercutirá en el devenir de la historia y de cada nivel.
Con una banda sonora de lo más molona y pegadiza, en Beatbuddy controlaremos a Buddy por las aguas de Symphonia y combatir así al ejército del Príncipe Maestro. Con un dibujado hecho a mano, el jugador y el protagonista entran en sinfonía tan pronto como tengamos el teclado frente a nosotros. El juego saldrá el próximo 6 de agosto y podrá descargarse de manera digital. Lo tendremos por alrededor de los 15 euros en los tres sistemas.
Disney Planes (DS, 3DS, Wii)
Como su propio nombre indica, el juego estará basado en la próxima película de Disney que se centrará en aviones y avionetas con ciertas características humanas. Como en la película 'Cars', el juego se expandirá más allá de la línea argumental del filme. Nintendo ha revelado que los jugadores recibirán la oportunidad de disfrutar de la emoción del vuelo como si fueran los propios personajes de la película.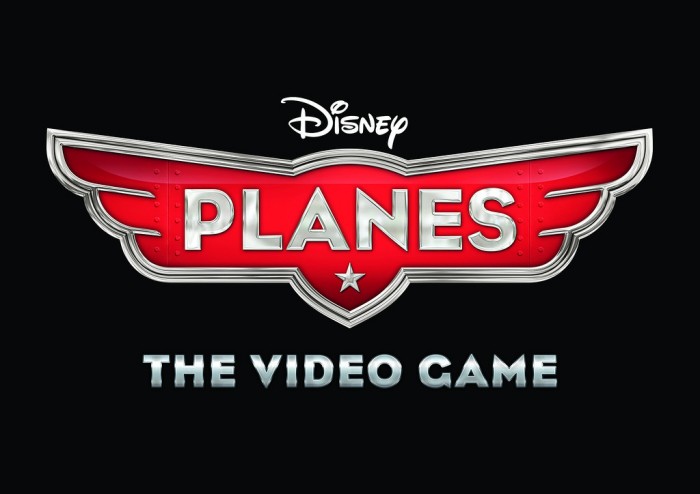 El próximo 6 de agosto estará disponible para su compra en las tres consolas de Nintendo, aunque no en Wii U, que llegará el día 16 de este mismo mes. La historia se basará en un spin-off de la película 'Cars' y estará protagonizada por Dusty un avión intrépido donde los haya. El juego aparecerá por un precio más que cuestionable, unos 30 euros en DS, 40 euros en 3DS y 45 euros en Wii. Aún no sabemos cuánto costará en Wii U pero imaginamos que rondará los 50 euros.
Megabyte Punch (PC, Mac, Linux)
Si antes anunciábamos el primero para Linux de nuestra sección, hoy lo hacen a pares. Megabyte Punch podría ser descrito como un robot-beat'em up donde lucharemos contra otros robots para seguir aumentando nuestro poder, velocidad, fuerza, resistencia y demás habilidades construyendo poco a poco el robot perfecto con las piezas de los contrincantes a los que vayamos derrotando. Cuando ya tengamos un buen protagonista, lucharemos en los torneos profesionales para hacernos un nombre.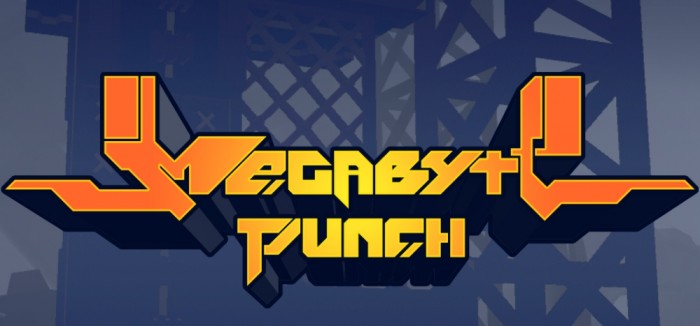 El título tiene lugar en el mundo de la informática, en los entresijos, donde deberemos proteger el corazón del pueblo de las malas artes del Imperio Valk y de los Khoteps. Tendremos seis niveles y en cada uno tres etapas que atravesar, con un jefe final en cada uno de ellos. El título estará disponible para su descarga a partir del próximo 6 de agosto por unos 12 euros en las tres plataformas. Hay que darle una oportunidad a este tipo de juegos, tienen un buen curro detrás.
Guacamelee! Gold Edition (PC)
El aclamado título de plataformas que saliera en abril para PS3 y PS Vita llega ahora a compatibles. Para quien no lo haya jugado aún, se trata de un plataformas con mucho acción y un gran sentido del humor. Juega con la cultura mejicana como principal burla y su protagonista es un especialista en lucha libre, que se enfrentará a las fuerzas del mal al mismo tiempo que salva al amor de su vida. En esta edición Oro para PC se incluyen los dos contenidos descargables que aparecieran por PS Store en su día.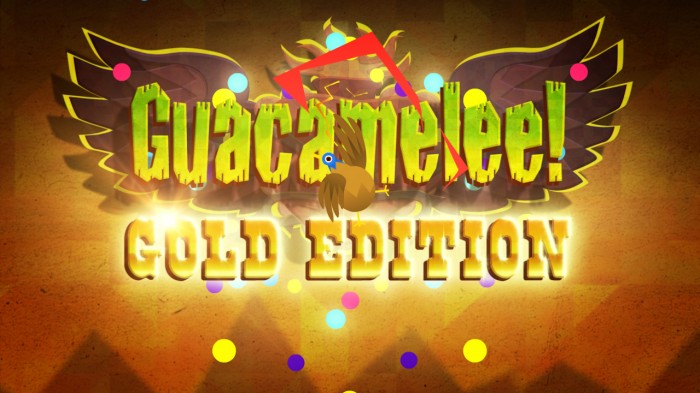 Además el juego incluirá un sistema de logros, tablas de puntuaciones y será compatible con los cromos, una moda de Steam que está pegando fuerte este verano. A partir del día 8 lo tendremos para su descarga digital por cerca de los 14 euros. La crítica no se equivocaba cuando en su día ya le pusieron notas cercanas al 9 en la mayoría de medio especializados. Un gran trabajo de DrinkBox Studio que no puedes dejar escapar.
Tales of Xillia (PS3)
Por cerca de los 60 euros los usuarios de PS3 tendrán la oportunidad de volver a disfrutar de un juego de rol puro y duro de la saga 'Tales of'. Contaremos con dos protagonistas que viven en el mundo de Liese Maxia, en el que los humanos, espíritus y demonios conviven con total normalidad. Este es de los típicos juegos que aparece en Japón y que no se sabe cuándo llegará a occidente. Y ya ha llegado, hace dos años casi que apareciera en tierras niponas, ya era hora.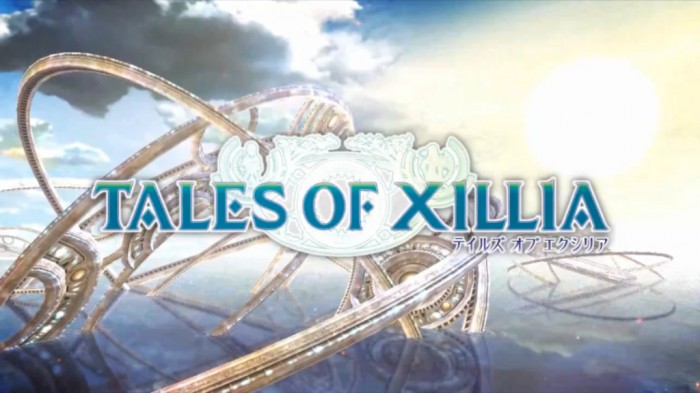 Será el decimotercer título de la saga y en él se narrará la historia de Jude Mathis, un estudiante de medicina que se acaba topando con la Milla y Milla Maxwell, quien ha ido a La Shugall para investigar la misteriosa desaparición de algunos espíritus. Juntos se toparán con lo que parece un oscuro complot que los llevará a una aventura inigualable donde descubrirán la verdad que se esconde tras esta desaparición. El día 9 de agosto llega para PS3 de la mano de Namco Bandai.
Galería de imágenes
    <style type='text/css'>
        #gallery-2 {
            margin: auto;
        }
        #gallery-2 .gallery-item {
            float: left;
            margin-top: 10px;
            text-align: center;
            width: 16%;
        }
        #gallery-2 img {
            border: 2px solid #cfcfcf;
        }
        #gallery-2 .gallery-caption {
            margin-left: 0;
        }
        /* see gallery_shortcode() in wp-includes/media.php */
    </style>
    <div data-carousel-extra='{"blog_id":27,"permalink":"https:\/\/xombitgames.com\/2013\/08\/lanzamientos-agosto-2013-2","likes_blog_id":40960699}' id='gallery-2' class='gallery galleryid-40543 gallery-columns-6 gallery-size-large'><dl class='gallery-item'>
        <dt class='gallery-icon landscape'>
            <img width="700" height="393" src="https://xombitgames.com/files/2013/08/Megabyte-Punch-1-700x393.jpg" class="attachment-large size-large" alt="Gameplay 1" srcset="https://xombitgames.com/files/2013/08/Megabyte-Punch-1-700x393.jpg 700w, https://xombitgames.com/files/2013/08/Megabyte-Punch-1-400x225.jpg 400w, https://xombitgames.com/files/2013/08/Megabyte-Punch-1-220x123.jpg 220w, https://xombitgames.com/files/2013/08/Megabyte-Punch-1.jpg 1280w" sizes="(max-width: 700px) 100vw, 700px" data-attachment-id="40573" data-orig-file="https://xombitgames.com/files/2013/08/Megabyte-Punch-1.jpg" data-orig-size="1280,720" data-comments-opened="1" data-image-meta="{&quot;aperture&quot;:&quot;0&quot;,&quot;credit&quot;:&quot;&quot;,&quot;camera&quot;:&quot;&quot;,&quot;caption&quot;:&quot;&quot;,&quot;created_timestamp&quot;:&quot;0&quot;,&quot;copyright&quot;:&quot;&quot;,&quot;focal_length&quot;:&quot;0&quot;,&quot;iso&quot;:&quot;0&quot;,&quot;shutter_speed&quot;:&quot;0&quot;,&quot;title&quot;:&quot;&quot;}" data-image-title="Megabyte Punch (1)" data-image-description="" data-medium-file="https://xombitgames.com/files/2013/08/Megabyte-Punch-1-400x225.jpg" data-large-file="https://xombitgames.com/files/2013/08/Megabyte-Punch-1-700x393.jpg" />
        </dt></dl><dl class='gallery-item'>
        <dt class='gallery-icon landscape'>
            <img width="700" height="393" src="https://xombitgames.com/files/2013/08/Megabyte-Punch-2-700x393.jpg" class="attachment-large size-large" alt="Gameplay 2" srcset="https://xombitgames.com/files/2013/08/Megabyte-Punch-2-700x393.jpg 700w, https://xombitgames.com/files/2013/08/Megabyte-Punch-2-400x225.jpg 400w, https://xombitgames.com/files/2013/08/Megabyte-Punch-2-220x123.jpg 220w, https://xombitgames.com/files/2013/08/Megabyte-Punch-2.jpg 1280w" sizes="(max-width: 700px) 100vw, 700px" data-attachment-id="40574" data-orig-file="https://xombitgames.com/files/2013/08/Megabyte-Punch-2.jpg" data-orig-size="1280,720" data-comments-opened="1" data-image-meta="{&quot;aperture&quot;:&quot;0&quot;,&quot;credit&quot;:&quot;&quot;,&quot;camera&quot;:&quot;&quot;,&quot;caption&quot;:&quot;&quot;,&quot;created_timestamp&quot;:&quot;0&quot;,&quot;copyright&quot;:&quot;&quot;,&quot;focal_length&quot;:&quot;0&quot;,&quot;iso&quot;:&quot;0&quot;,&quot;shutter_speed&quot;:&quot;0&quot;,&quot;title&quot;:&quot;&quot;}" data-image-title="Megabyte Punch (2)" data-image-description="" data-medium-file="https://xombitgames.com/files/2013/08/Megabyte-Punch-2-400x225.jpg" data-large-file="https://xombitgames.com/files/2013/08/Megabyte-Punch-2-700x393.jpg" />
        </dt></dl><dl class='gallery-item'>
        <dt class='gallery-icon landscape'>
            <img width="700" height="393" src="https://xombitgames.com/files/2013/08/Megabyte-Punch-3-700x393.jpg" class="attachment-large size-large" alt="Gameplay 3" srcset="https://xombitgames.com/files/2013/08/Megabyte-Punch-3-700x393.jpg 700w, https://xombitgames.com/files/2013/08/Megabyte-Punch-3-400x225.jpg 400w, https://xombitgames.com/files/2013/08/Megabyte-Punch-3-220x123.jpg 220w, https://xombitgames.com/files/2013/08/Megabyte-Punch-3.jpg 1280w" sizes="(max-width: 700px) 100vw, 700px" data-attachment-id="40575" data-orig-file="https://xombitgames.com/files/2013/08/Megabyte-Punch-3.jpg" data-orig-size="1280,720" data-comments-opened="1" data-image-meta="{&quot;aperture&quot;:&quot;0&quot;,&quot;credit&quot;:&quot;&quot;,&quot;camera&quot;:&quot;&quot;,&quot;caption&quot;:&quot;&quot;,&quot;created_timestamp&quot;:&quot;0&quot;,&quot;copyright&quot;:&quot;&quot;,&quot;focal_length&quot;:&quot;0&quot;,&quot;iso&quot;:&quot;0&quot;,&quot;shutter_speed&quot;:&quot;0&quot;,&quot;title&quot;:&quot;&quot;}" data-image-title="Megabyte Punch (3)" data-image-description="" data-medium-file="https://xombitgames.com/files/2013/08/Megabyte-Punch-3-400x225.jpg" data-large-file="https://xombitgames.com/files/2013/08/Megabyte-Punch-3-700x393.jpg" />
        </dt></dl><dl class='gallery-item'>
        <dt class='gallery-icon landscape'>
            <img width="700" height="393" src="https://xombitgames.com/files/2013/08/Megabyte-Punch-4-700x393.jpg" class="attachment-large size-large" alt="Gameplay 4" srcset="https://xombitgames.com/files/2013/08/Megabyte-Punch-4-700x393.jpg 700w, https://xombitgames.com/files/2013/08/Megabyte-Punch-4-400x225.jpg 400w, https://xombitgames.com/files/2013/08/Megabyte-Punch-4-220x123.jpg 220w, https://xombitgames.com/files/2013/08/Megabyte-Punch-4.jpg 1280w" sizes="(max-width: 700px) 100vw, 700px" data-attachment-id="40576" data-orig-file="https://xombitgames.com/files/2013/08/Megabyte-Punch-4.jpg" data-orig-size="1280,720" data-comments-opened="1" data-image-meta="{&quot;aperture&quot;:&quot;0&quot;,&quot;credit&quot;:&quot;&quot;,&quot;camera&quot;:&quot;&quot;,&quot;caption&quot;:&quot;&quot;,&quot;created_timestamp&quot;:&quot;0&quot;,&quot;copyright&quot;:&quot;&quot;,&quot;focal_length&quot;:&quot;0&quot;,&quot;iso&quot;:&quot;0&quot;,&quot;shutter_speed&quot;:&quot;0&quot;,&quot;title&quot;:&quot;&quot;}" data-image-title="Megabyte Punch (4)" data-image-description="" data-medium-file="https://xombitgames.com/files/2013/08/Megabyte-Punch-4-400x225.jpg" data-large-file="https://xombitgames.com/files/2013/08/Megabyte-Punch-4-700x393.jpg" />
        </dt></dl><dl class='gallery-item'>
        <dt class='gallery-icon landscape'>
            <img width="700" height="326" src="https://xombitgames.com/files/2013/08/Megabyte-Punch-700x326.jpg" class="attachment-large size-large" alt="Portada del juego" srcset="https://xombitgames.com/files/2013/08/Megabyte-Punch-700x326.jpg 700w, https://xombitgames.com/files/2013/08/Megabyte-Punch-400x186.jpg 400w, https://xombitgames.com/files/2013/08/Megabyte-Punch-220x102.jpg 220w, https://xombitgames.com/files/2013/08/Megabyte-Punch.jpg 1000w" sizes="(max-width: 700px) 100vw, 700px" data-attachment-id="40577" data-orig-file="https://xombitgames.com/files/2013/08/Megabyte-Punch.jpg" data-orig-size="1000,467" data-comments-opened="1" data-image-meta="{&quot;aperture&quot;:&quot;0&quot;,&quot;credit&quot;:&quot;&quot;,&quot;camera&quot;:&quot;&quot;,&quot;caption&quot;:&quot;&quot;,&quot;created_timestamp&quot;:&quot;0&quot;,&quot;copyright&quot;:&quot;&quot;,&quot;focal_length&quot;:&quot;0&quot;,&quot;iso&quot;:&quot;0&quot;,&quot;shutter_speed&quot;:&quot;0&quot;,&quot;title&quot;:&quot;&quot;}" data-image-title="Megabyte Punch" data-image-description="" data-medium-file="https://xombitgames.com/files/2013/08/Megabyte-Punch-400x186.jpg" data-large-file="https://xombitgames.com/files/2013/08/Megabyte-Punch-700x326.jpg" />
        </dt></dl><dl class='gallery-item'>
        <dt class='gallery-icon landscape'>
            <img width="700" height="393" src="https://xombitgames.com/files/2013/08/Disney-Planes-1-700x393.jpg" class="attachment-large size-large" alt="Gameplay 1" srcset="https://xombitgames.com/files/2013/08/Disney-Planes-1-700x393.jpg 700w, https://xombitgames.com/files/2013/08/Disney-Planes-1-400x225.jpg 400w, https://xombitgames.com/files/2013/08/Disney-Planes-1-220x123.jpg 220w" sizes="(max-width: 700px) 100vw, 700px" data-attachment-id="40578" data-orig-file="https://xombitgames.com/files/2013/08/Disney-Planes-1.jpg" data-orig-size="1920,1080" data-comments-opened="1" data-image-meta="{&quot;aperture&quot;:&quot;0&quot;,&quot;credit&quot;:&quot;&quot;,&quot;camera&quot;:&quot;&quot;,&quot;caption&quot;:&quot;&quot;,&quot;created_timestamp&quot;:&quot;0&quot;,&quot;copyright&quot;:&quot;&quot;,&quot;focal_length&quot;:&quot;0&quot;,&quot;iso&quot;:&quot;0&quot;,&quot;shutter_speed&quot;:&quot;0&quot;,&quot;title&quot;:&quot;&quot;}" data-image-title="Disney Planes (1)" data-image-description="" data-medium-file="https://xombitgames.com/files/2013/08/Disney-Planes-1-400x225.jpg" data-large-file="https://xombitgames.com/files/2013/08/Disney-Planes-1-700x393.jpg" />
        </dt></dl><br style="clear: both" /><dl class='gallery-item'>
        <dt class='gallery-icon landscape'>
            <img width="700" height="393" src="https://xombitgames.com/files/2013/08/Disney-Planes-2-700x393.jpg" class="attachment-large size-large" alt="Gameplay 2" srcset="https://xombitgames.com/files/2013/08/Disney-Planes-2-700x393.jpg 700w, https://xombitgames.com/files/2013/08/Disney-Planes-2-400x225.jpg 400w, https://xombitgames.com/files/2013/08/Disney-Planes-2-220x123.jpg 220w, https://xombitgames.com/files/2013/08/Disney-Planes-2.jpg 1280w" sizes="(max-width: 700px) 100vw, 700px" data-attachment-id="40579" data-orig-file="https://xombitgames.com/files/2013/08/Disney-Planes-2.jpg" data-orig-size="1280,720" data-comments-opened="1" data-image-meta="{&quot;aperture&quot;:&quot;0&quot;,&quot;credit&quot;:&quot;&quot;,&quot;camera&quot;:&quot;&quot;,&quot;caption&quot;:&quot;&quot;,&quot;created_timestamp&quot;:&quot;0&quot;,&quot;copyright&quot;:&quot;&quot;,&quot;focal_length&quot;:&quot;0&quot;,&quot;iso&quot;:&quot;0&quot;,&quot;shutter_speed&quot;:&quot;0&quot;,&quot;title&quot;:&quot;&quot;}" data-image-title="Disney Planes (2)" data-image-description="" data-medium-file="https://xombitgames.com/files/2013/08/Disney-Planes-2-400x225.jpg" data-large-file="https://xombitgames.com/files/2013/08/Disney-Planes-2-700x393.jpg" />
        </dt></dl><dl class='gallery-item'>
        <dt class='gallery-icon landscape'>
            <img width="700" height="391" src="https://xombitgames.com/files/2013/08/Disney-Planes-3-700x391.jpg" class="attachment-large size-large" alt="Gameplay 3" srcset="https://xombitgames.com/files/2013/08/Disney-Planes-3-700x391.jpg 700w, https://xombitgames.com/files/2013/08/Disney-Planes-3-400x223.jpg 400w, https://xombitgames.com/files/2013/08/Disney-Planes-3-220x123.jpg 220w, https://xombitgames.com/files/2013/08/Disney-Planes-3.jpg 996w" sizes="(max-width: 700px) 100vw, 700px" data-attachment-id="40580" data-orig-file="https://xombitgames.com/files/2013/08/Disney-Planes-3.jpg" data-orig-size="996,557" data-comments-opened="1" data-image-meta="{&quot;aperture&quot;:&quot;0&quot;,&quot;credit&quot;:&quot;&quot;,&quot;camera&quot;:&quot;&quot;,&quot;caption&quot;:&quot;&quot;,&quot;created_timestamp&quot;:&quot;0&quot;,&quot;copyright&quot;:&quot;&quot;,&quot;focal_length&quot;:&quot;0&quot;,&quot;iso&quot;:&quot;0&quot;,&quot;shutter_speed&quot;:&quot;0&quot;,&quot;title&quot;:&quot;&quot;}" data-image-title="Disney Planes (3)" data-image-description="" data-medium-file="https://xombitgames.com/files/2013/08/Disney-Planes-3-400x223.jpg" data-large-file="https://xombitgames.com/files/2013/08/Disney-Planes-3-700x391.jpg" />
        </dt></dl><dl class='gallery-item'>
        <dt class='gallery-icon landscape'>
            <img width="700" height="390" src="https://xombitgames.com/files/2013/08/Disney-Planes-4-700x390.jpg" class="attachment-large size-large" alt="Gameplay 4" srcset="https://xombitgames.com/files/2013/08/Disney-Planes-4-700x390.jpg 700w, https://xombitgames.com/files/2013/08/Disney-Planes-4-400x223.jpg 400w, https://xombitgames.com/files/2013/08/Disney-Planes-4-220x122.jpg 220w, https://xombitgames.com/files/2013/08/Disney-Planes-4.jpg 1277w" sizes="(max-width: 700px) 100vw, 700px" data-attachment-id="40581" data-orig-file="https://xombitgames.com/files/2013/08/Disney-Planes-4.jpg" data-orig-size="1277,712" data-comments-opened="1" data-image-meta="{&quot;aperture&quot;:&quot;0&quot;,&quot;credit&quot;:&quot;&quot;,&quot;camera&quot;:&quot;&quot;,&quot;caption&quot;:&quot;&quot;,&quot;created_timestamp&quot;:&quot;0&quot;,&quot;copyright&quot;:&quot;&quot;,&quot;focal_length&quot;:&quot;0&quot;,&quot;iso&quot;:&quot;0&quot;,&quot;shutter_speed&quot;:&quot;0&quot;,&quot;title&quot;:&quot;&quot;}" data-image-title="Disney Planes (4)" data-image-description="" data-medium-file="https://xombitgames.com/files/2013/08/Disney-Planes-4-400x223.jpg" data-large-file="https://xombitgames.com/files/2013/08/Disney-Planes-4-700x390.jpg" />
        </dt></dl><dl class='gallery-item'>
        <dt class='gallery-icon landscape'>
            <img width="700" height="494" src="https://xombitgames.com/files/2013/08/Disney-Planes-700x494.jpg" class="attachment-large size-large" alt="Portada del juego" srcset="https://xombitgames.com/files/2013/08/Disney-Planes-700x494.jpg 700w, https://xombitgames.com/files/2013/08/Disney-Planes-400x282.jpg 400w, https://xombitgames.com/files/2013/08/Disney-Planes-284x200.jpg 284w, https://xombitgames.com/files/2013/08/Disney-Planes-220x155.jpg 220w, https://xombitgames.com/files/2013/08/Disney-Planes.jpg 1024w" sizes="(max-width: 700px) 100vw, 700px" data-attachment-id="40582" data-orig-file="https://xombitgames.com/files/2013/08/Disney-Planes.jpg" data-orig-size="1024,724" data-comments-opened="1" data-image-meta="{&quot;aperture&quot;:&quot;0&quot;,&quot;credit&quot;:&quot;&quot;,&quot;camera&quot;:&quot;&quot;,&quot;caption&quot;:&quot;&quot;,&quot;created_timestamp&quot;:&quot;0&quot;,&quot;copyright&quot;:&quot;&quot;,&quot;focal_length&quot;:&quot;0&quot;,&quot;iso&quot;:&quot;0&quot;,&quot;shutter_speed&quot;:&quot;0&quot;,&quot;title&quot;:&quot;&quot;}" data-image-title="Disney Planes" data-image-description="" data-medium-file="https://xombitgames.com/files/2013/08/Disney-Planes-400x282.jpg" data-large-file="https://xombitgames.com/files/2013/08/Disney-Planes-700x494.jpg" />
        </dt></dl><dl class='gallery-item'>
        <dt class='gallery-icon landscape'>
            <img width="700" height="393" src="https://xombitgames.com/files/2013/08/Beatbuddy-Tale-of-the-Guardians-1-700x393.jpg" class="attachment-large size-large" alt="Gameplay 1" srcset="https://xombitgames.com/files/2013/08/Beatbuddy-Tale-of-the-Guardians-1-700x393.jpg 700w, https://xombitgames.com/files/2013/08/Beatbuddy-Tale-of-the-Guardians-1-400x225.jpg 400w, https://xombitgames.com/files/2013/08/Beatbuddy-Tale-of-the-Guardians-1-220x123.jpg 220w, https://xombitgames.com/files/2013/08/Beatbuddy-Tale-of-the-Guardians-1.jpg 926w" sizes="(max-width: 700px) 100vw, 700px" data-attachment-id="40583" data-orig-file="https://xombitgames.com/files/2013/08/Beatbuddy-Tale-of-the-Guardians-1.jpg" data-orig-size="926,521" data-comments-opened="1" data-image-meta="{&quot;aperture&quot;:&quot;0&quot;,&quot;credit&quot;:&quot;&quot;,&quot;camera&quot;:&quot;&quot;,&quot;caption&quot;:&quot;&quot;,&quot;created_timestamp&quot;:&quot;0&quot;,&quot;copyright&quot;:&quot;&quot;,&quot;focal_length&quot;:&quot;0&quot;,&quot;iso&quot;:&quot;0&quot;,&quot;shutter_speed&quot;:&quot;0&quot;,&quot;title&quot;:&quot;&quot;}" data-image-title="Beatbuddy Tale of the Guardians (1)" data-image-description="" data-medium-file="https://xombitgames.com/files/2013/08/Beatbuddy-Tale-of-the-Guardians-1-400x225.jpg" data-large-file="https://xombitgames.com/files/2013/08/Beatbuddy-Tale-of-the-Guardians-1-700x393.jpg" />
        </dt></dl><dl class='gallery-item'>
        <dt class='gallery-icon landscape'>
            <img width="700" height="393" src="https://xombitgames.com/files/2013/08/Beatbuddy-Tale-of-the-Guardians-2-700x393.jpg" class="attachment-large size-large" alt="Gameplay 2" srcset="https://xombitgames.com/files/2013/08/Beatbuddy-Tale-of-the-Guardians-2-700x393.jpg 700w, https://xombitgames.com/files/2013/08/Beatbuddy-Tale-of-the-Guardians-2-400x225.jpg 400w, https://xombitgames.com/files/2013/08/Beatbuddy-Tale-of-the-Guardians-2-220x123.jpg 220w, https://xombitgames.com/files/2013/08/Beatbuddy-Tale-of-the-Guardians-2.jpg 1280w" sizes="(max-width: 700px) 100vw, 700px" data-attachment-id="40584" data-orig-file="https://xombitgames.com/files/2013/08/Beatbuddy-Tale-of-the-Guardians-2.jpg" data-orig-size="1280,720" data-comments-opened="1" data-image-meta="{&quot;aperture&quot;:&quot;0&quot;,&quot;credit&quot;:&quot;&quot;,&quot;camera&quot;:&quot;&quot;,&quot;caption&quot;:&quot;&quot;,&quot;created_timestamp&quot;:&quot;0&quot;,&quot;copyright&quot;:&quot;&quot;,&quot;focal_length&quot;:&quot;0&quot;,&quot;iso&quot;:&quot;0&quot;,&quot;shutter_speed&quot;:&quot;0&quot;,&quot;title&quot;:&quot;&quot;}" data-image-title="Beatbuddy Tale of the Guardians (2)" data-image-description="" data-medium-file="https://xombitgames.com/files/2013/08/Beatbuddy-Tale-of-the-Guardians-2-400x225.jpg" data-large-file="https://xombitgames.com/files/2013/08/Beatbuddy-Tale-of-the-Guardians-2-700x393.jpg" />
        </dt></dl><br style="clear: both" /><dl class='gallery-item'>
        <dt class='gallery-icon landscape'>
            <img width="700" height="437" src="https://xombitgames.com/files/2013/08/Beatbuddy-Tale-of-the-Guardians-3-700x437.jpg" class="attachment-large size-large" alt="Gameplay 3" srcset="https://xombitgames.com/files/2013/08/Beatbuddy-Tale-of-the-Guardians-3-700x437.jpg 700w, https://xombitgames.com/files/2013/08/Beatbuddy-Tale-of-the-Guardians-3-400x250.jpg 400w, https://xombitgames.com/files/2013/08/Beatbuddy-Tale-of-the-Guardians-3-220x137.jpg 220w, https://xombitgames.com/files/2013/08/Beatbuddy-Tale-of-the-Guardians-3.jpg 1500w" sizes="(max-width: 700px) 100vw, 700px" data-attachment-id="40585" data-orig-file="https://xombitgames.com/files/2013/08/Beatbuddy-Tale-of-the-Guardians-3.jpg" data-orig-size="1500,938" data-comments-opened="1" data-image-meta="{&quot;aperture&quot;:&quot;0&quot;,&quot;credit&quot;:&quot;&quot;,&quot;camera&quot;:&quot;&quot;,&quot;caption&quot;:&quot;&quot;,&quot;created_timestamp&quot;:&quot;0&quot;,&quot;copyright&quot;:&quot;&quot;,&quot;focal_length&quot;:&quot;0&quot;,&quot;iso&quot;:&quot;0&quot;,&quot;shutter_speed&quot;:&quot;0&quot;,&quot;title&quot;:&quot;&quot;}" data-image-title="Beatbuddy Tale of the Guardians (3)" data-image-description="" data-medium-file="https://xombitgames.com/files/2013/08/Beatbuddy-Tale-of-the-Guardians-3-400x250.jpg" data-large-file="https://xombitgames.com/files/2013/08/Beatbuddy-Tale-of-the-Guardians-3-700x437.jpg" />
        </dt></dl><dl class='gallery-item'>
        <dt class='gallery-icon landscape'>
            <img width="700" height="393" src="https://xombitgames.com/files/2013/08/Beatbuddy-Tale-of-the-Guardians-4-700x393.jpg" class="attachment-large size-large" alt="Gameplay 4" srcset="https://xombitgames.com/files/2013/08/Beatbuddy-Tale-of-the-Guardians-4-700x393.jpg 700w, https://xombitgames.com/files/2013/08/Beatbuddy-Tale-of-the-Guardians-4-400x224.jpg 400w, https://xombitgames.com/files/2013/08/Beatbuddy-Tale-of-the-Guardians-4-220x123.jpg 220w, https://xombitgames.com/files/2013/08/Beatbuddy-Tale-of-the-Guardians-4.jpg 1366w" sizes="(max-width: 700px) 100vw, 700px" data-attachment-id="40586" data-orig-file="https://xombitgames.com/files/2013/08/Beatbuddy-Tale-of-the-Guardians-4.jpg" data-orig-size="1366,768" data-comments-opened="1" data-image-meta="{&quot;aperture&quot;:&quot;0&quot;,&quot;credit&quot;:&quot;&quot;,&quot;camera&quot;:&quot;&quot;,&quot;caption&quot;:&quot;&quot;,&quot;created_timestamp&quot;:&quot;0&quot;,&quot;copyright&quot;:&quot;&quot;,&quot;focal_length&quot;:&quot;0&quot;,&quot;iso&quot;:&quot;0&quot;,&quot;shutter_speed&quot;:&quot;0&quot;,&quot;title&quot;:&quot;&quot;}" data-image-title="Beatbuddy Tale of the Guardians (4)" data-image-description="" data-medium-file="https://xombitgames.com/files/2013/08/Beatbuddy-Tale-of-the-Guardians-4-400x224.jpg" data-large-file="https://xombitgames.com/files/2013/08/Beatbuddy-Tale-of-the-Guardians-4-700x393.jpg" />
        </dt></dl><dl class='gallery-item'>
        <dt class='gallery-icon landscape'>
            <img width="700" height="355" src="https://xombitgames.com/files/2013/08/Beatbuddy-Tale-of-the-Guardians-700x355.jpg" class="attachment-large size-large" alt="Portada del juego" srcset="https://xombitgames.com/files/2013/08/Beatbuddy-Tale-of-the-Guardians-700x355.jpg 700w, https://xombitgames.com/files/2013/08/Beatbuddy-Tale-of-the-Guardians-400x203.jpg 400w, https://xombitgames.com/files/2013/08/Beatbuddy-Tale-of-the-Guardians-220x111.jpg 220w, https://xombitgames.com/files/2013/08/Beatbuddy-Tale-of-the-Guardians.jpg 822w" sizes="(max-width: 700px) 100vw, 700px" data-attachment-id="40587" data-orig-file="https://xombitgames.com/files/2013/08/Beatbuddy-Tale-of-the-Guardians.jpg" data-orig-size="822,418" data-comments-opened="1" data-image-meta="{&quot;aperture&quot;:&quot;0&quot;,&quot;credit&quot;:&quot;&quot;,&quot;camera&quot;:&quot;&quot;,&quot;caption&quot;:&quot;&quot;,&quot;created_timestamp&quot;:&quot;0&quot;,&quot;copyright&quot;:&quot;&quot;,&quot;focal_length&quot;:&quot;0&quot;,&quot;iso&quot;:&quot;0&quot;,&quot;shutter_speed&quot;:&quot;0&quot;,&quot;title&quot;:&quot;&quot;}" data-image-title="Beatbuddy Tale of the Guardians" data-image-description="" data-medium-file="https://xombitgames.com/files/2013/08/Beatbuddy-Tale-of-the-Guardians-400x203.jpg" data-large-file="https://xombitgames.com/files/2013/08/Beatbuddy-Tale-of-the-Guardians-700x355.jpg" />
        </dt></dl><dl class='gallery-item'>
        <dt class='gallery-icon landscape'>
            <img width="700" height="393" src="https://xombitgames.com/files/2013/08/Guacamelee-Gold-Edition-700x393.jpg" class="attachment-large size-large" alt="Portada del juego" srcset="https://xombitgames.com/files/2013/08/Guacamelee-Gold-Edition-700x393.jpg 700w, https://xombitgames.com/files/2013/08/Guacamelee-Gold-Edition-400x225.jpg 400w, https://xombitgames.com/files/2013/08/Guacamelee-Gold-Edition-220x123.jpg 220w, https://xombitgames.com/files/2013/08/Guacamelee-Gold-Edition.jpg 1280w" sizes="(max-width: 700px) 100vw, 700px" data-attachment-id="40588" data-orig-file="https://xombitgames.com/files/2013/08/Guacamelee-Gold-Edition.jpg" data-orig-size="1280,720" data-comments-opened="1" data-image-meta="{&quot;aperture&quot;:&quot;0&quot;,&quot;credit&quot;:&quot;&quot;,&quot;camera&quot;:&quot;&quot;,&quot;caption&quot;:&quot;&quot;,&quot;created_timestamp&quot;:&quot;0&quot;,&quot;copyright&quot;:&quot;&quot;,&quot;focal_length&quot;:&quot;0&quot;,&quot;iso&quot;:&quot;0&quot;,&quot;shutter_speed&quot;:&quot;0&quot;,&quot;title&quot;:&quot;&quot;}" data-image-title="Guacamelee Gold Edition" data-image-description="" data-medium-file="https://xombitgames.com/files/2013/08/Guacamelee-Gold-Edition-400x225.jpg" data-large-file="https://xombitgames.com/files/2013/08/Guacamelee-Gold-Edition-700x393.jpg" />
        </dt></dl><dl class='gallery-item'>
        <dt class='gallery-icon landscape'>
            <img width="700" height="393" src="https://xombitgames.com/files/2013/08/Guacamelee-Gold-Edition-1-700x393.jpg" class="attachment-large size-large" alt="Gameplay 1" srcset="https://xombitgames.com/files/2013/08/Guacamelee-Gold-Edition-1-700x393.jpg 700w, https://xombitgames.com/files/2013/08/Guacamelee-Gold-Edition-1-400x225.jpg 400w, https://xombitgames.com/files/2013/08/Guacamelee-Gold-Edition-1-220x123.jpg 220w, https://xombitgames.com/files/2013/08/Guacamelee-Gold-Edition-1.jpg 1280w" sizes="(max-width: 700px) 100vw, 700px" data-attachment-id="40589" data-orig-file="https://xombitgames.com/files/2013/08/Guacamelee-Gold-Edition-1.jpg" data-orig-size="1280,720" data-comments-opened="1" data-image-meta="{&quot;aperture&quot;:&quot;0&quot;,&quot;credit&quot;:&quot;&quot;,&quot;camera&quot;:&quot;&quot;,&quot;caption&quot;:&quot;&quot;,&quot;created_timestamp&quot;:&quot;0&quot;,&quot;copyright&quot;:&quot;&quot;,&quot;focal_length&quot;:&quot;0&quot;,&quot;iso&quot;:&quot;0&quot;,&quot;shutter_speed&quot;:&quot;0&quot;,&quot;title&quot;:&quot;&quot;}" data-image-title="Guacamelee Gold Edition (1)" data-image-description="" data-medium-file="https://xombitgames.com/files/2013/08/Guacamelee-Gold-Edition-1-400x225.jpg" data-large-file="https://xombitgames.com/files/2013/08/Guacamelee-Gold-Edition-1-700x393.jpg" />
        </dt></dl><dl class='gallery-item'>
        <dt class='gallery-icon landscape'>
            <img width="700" height="396" src="https://xombitgames.com/files/2013/08/Guacamelee-Gold-Edition-2-700x396.jpg" class="attachment-large size-large" alt="Gameplay 2" srcset="https://xombitgames.com/files/2013/08/Guacamelee-Gold-Edition-2-700x396.jpg 700w, https://xombitgames.com/files/2013/08/Guacamelee-Gold-Edition-2-400x226.jpg 400w, https://xombitgames.com/files/2013/08/Guacamelee-Gold-Edition-2-220x124.jpg 220w, https://xombitgames.com/files/2013/08/Guacamelee-Gold-Edition-2.jpg 960w" sizes="(max-width: 700px) 100vw, 700px" data-attachment-id="40590" data-orig-file="https://xombitgames.com/files/2013/08/Guacamelee-Gold-Edition-2.jpg" data-orig-size="960,544" data-comments-opened="1" data-image-meta="{&quot;aperture&quot;:&quot;0&quot;,&quot;credit&quot;:&quot;&quot;,&quot;camera&quot;:&quot;PlayStation(R)Vita&quot;,&quot;caption&quot;:&quot;&quot;,&quot;created_timestamp&quot;:&quot;1365721635&quot;,&quot;copyright&quot;:&quot;&quot;,&quot;focal_length&quot;:&quot;0&quot;,&quot;iso&quot;:&quot;0&quot;,&quot;shutter_speed&quot;:&quot;0&quot;,&quot;title&quot;:&quot;&quot;}" data-image-title="Guacamelee Gold Edition (2)" data-image-description="" data-medium-file="https://xombitgames.com/files/2013/08/Guacamelee-Gold-Edition-2-400x226.jpg" data-large-file="https://xombitgames.com/files/2013/08/Guacamelee-Gold-Edition-2-700x396.jpg" />
        </dt></dl><br style="clear: both" /><dl class='gallery-item'>
        <dt class='gallery-icon landscape'>
            <img width="700" height="393" src="https://xombitgames.com/files/2013/08/Guacamelee-Gold-Edition-3-700x393.jpg" class="attachment-large size-large" alt="Gameplay 3" srcset="https://xombitgames.com/files/2013/08/Guacamelee-Gold-Edition-3-700x393.jpg 700w, https://xombitgames.com/files/2013/08/Guacamelee-Gold-Edition-3-400x225.jpg 400w, https://xombitgames.com/files/2013/08/Guacamelee-Gold-Edition-3-220x123.jpg 220w, https://xombitgames.com/files/2013/08/Guacamelee-Gold-Edition-3.jpg 1280w" sizes="(max-width: 700px) 100vw, 700px" data-attachment-id="40591" data-orig-file="https://xombitgames.com/files/2013/08/Guacamelee-Gold-Edition-3.jpg" data-orig-size="1280,720" data-comments-opened="1" data-image-meta="{&quot;aperture&quot;:&quot;0&quot;,&quot;credit&quot;:&quot;&quot;,&quot;camera&quot;:&quot;&quot;,&quot;caption&quot;:&quot;&quot;,&quot;created_timestamp&quot;:&quot;0&quot;,&quot;copyright&quot;:&quot;&quot;,&quot;focal_length&quot;:&quot;0&quot;,&quot;iso&quot;:&quot;0&quot;,&quot;shutter_speed&quot;:&quot;0&quot;,&quot;title&quot;:&quot;&quot;}" data-image-title="Guacamelee Gold Edition (3)" data-image-description="" data-medium-file="https://xombitgames.com/files/2013/08/Guacamelee-Gold-Edition-3-400x225.jpg" data-large-file="https://xombitgames.com/files/2013/08/Guacamelee-Gold-Edition-3-700x393.jpg" />
        </dt></dl><dl class='gallery-item'>
        <dt class='gallery-icon landscape'>
            <img width="700" height="393" src="https://xombitgames.com/files/2013/08/Guacamelee-Gold-Edition-4-700x393.jpg" class="attachment-large size-large" alt="Gameplay 4" srcset="https://xombitgames.com/files/2013/08/Guacamelee-Gold-Edition-4-700x393.jpg 700w, https://xombitgames.com/files/2013/08/Guacamelee-Gold-Edition-4-400x225.jpg 400w, https://xombitgames.com/files/2013/08/Guacamelee-Gold-Edition-4-220x123.jpg 220w, https://xombitgames.com/files/2013/08/Guacamelee-Gold-Edition-4.jpg 960w" sizes="(max-width: 700px) 100vw, 700px" data-attachment-id="40592" data-orig-file="https://xombitgames.com/files/2013/08/Guacamelee-Gold-Edition-4.jpg" data-orig-size="960,540" data-comments-opened="1" data-image-meta="{&quot;aperture&quot;:&quot;0&quot;,&quot;credit&quot;:&quot;&quot;,&quot;camera&quot;:&quot;&quot;,&quot;caption&quot;:&quot;&quot;,&quot;created_timestamp&quot;:&quot;0&quot;,&quot;copyright&quot;:&quot;&quot;,&quot;focal_length&quot;:&quot;0&quot;,&quot;iso&quot;:&quot;0&quot;,&quot;shutter_speed&quot;:&quot;0&quot;,&quot;title&quot;:&quot;&quot;}" data-image-title="Guacamelee Gold Edition (4)" data-image-description="" data-medium-file="https://xombitgames.com/files/2013/08/Guacamelee-Gold-Edition-4-400x225.jpg" data-large-file="https://xombitgames.com/files/2013/08/Guacamelee-Gold-Edition-4-700x393.jpg" />
        </dt></dl><dl class='gallery-item'>
        <dt class='gallery-icon landscape'>
            <img width="700" height="393" src="https://xombitgames.com/files/2013/08/Tales-of-Xillia-1-700x393.jpg" class="attachment-large size-large" alt="Gameplay 1" srcset="https://xombitgames.com/files/2013/08/Tales-of-Xillia-1-700x393.jpg 700w, https://xombitgames.com/files/2013/08/Tales-of-Xillia-1-400x225.jpg 400w, https://xombitgames.com/files/2013/08/Tales-of-Xillia-1-220x123.jpg 220w, https://xombitgames.com/files/2013/08/Tales-of-Xillia-1.jpg 1280w" sizes="(max-width: 700px) 100vw, 700px" data-attachment-id="40593" data-orig-file="https://xombitgames.com/files/2013/08/Tales-of-Xillia-1.jpg" data-orig-size="1280,720" data-comments-opened="1" data-image-meta="{&quot;aperture&quot;:&quot;0&quot;,&quot;credit&quot;:&quot;&quot;,&quot;camera&quot;:&quot;&quot;,&quot;caption&quot;:&quot;&quot;,&quot;created_timestamp&quot;:&quot;0&quot;,&quot;copyright&quot;:&quot;&quot;,&quot;focal_length&quot;:&quot;0&quot;,&quot;iso&quot;:&quot;0&quot;,&quot;shutter_speed&quot;:&quot;0&quot;,&quot;title&quot;:&quot;&quot;}" data-image-title="Tales of Xillia (1)" data-image-description="" data-medium-file="https://xombitgames.com/files/2013/08/Tales-of-Xillia-1-400x225.jpg" data-large-file="https://xombitgames.com/files/2013/08/Tales-of-Xillia-1-700x393.jpg" />
        </dt></dl><dl class='gallery-item'>
        <dt class='gallery-icon landscape'>
            <img width="700" height="393" src="https://xombitgames.com/files/2013/08/Tales-of-Xillia-2-700x393.jpg" class="attachment-large size-large" alt="Gameplay 2" srcset="https://xombitgames.com/files/2013/08/Tales-of-Xillia-2-700x393.jpg 700w, https://xombitgames.com/files/2013/08/Tales-of-Xillia-2-400x225.jpg 400w, https://xombitgames.com/files/2013/08/Tales-of-Xillia-2-220x123.jpg 220w, https://xombitgames.com/files/2013/08/Tales-of-Xillia-2.jpg 1280w" sizes="(max-width: 700px) 100vw, 700px" data-attachment-id="40594" data-orig-file="https://xombitgames.com/files/2013/08/Tales-of-Xillia-2.jpg" data-orig-size="1280,720" data-comments-opened="1" data-image-meta="{&quot;aperture&quot;:&quot;0&quot;,&quot;credit&quot;:&quot;&quot;,&quot;camera&quot;:&quot;&quot;,&quot;caption&quot;:&quot;&quot;,&quot;created_timestamp&quot;:&quot;0&quot;,&quot;copyright&quot;:&quot;&quot;,&quot;focal_length&quot;:&quot;0&quot;,&quot;iso&quot;:&quot;0&quot;,&quot;shutter_speed&quot;:&quot;0&quot;,&quot;title&quot;:&quot;&quot;}" data-image-title="Tales of Xillia (2)" data-image-description="" data-medium-file="https://xombitgames.com/files/2013/08/Tales-of-Xillia-2-400x225.jpg" data-large-file="https://xombitgames.com/files/2013/08/Tales-of-Xillia-2-700x393.jpg" />
        </dt></dl><dl class='gallery-item'>
        <dt class='gallery-icon landscape'>
            <img width="700" height="393" src="https://xombitgames.com/files/2013/08/Tales-of-Xillia-3-700x393.jpg" class="attachment-large size-large" alt="Gameplay 3" srcset="https://xombitgames.com/files/2013/08/Tales-of-Xillia-3-700x393.jpg 700w, https://xombitgames.com/files/2013/08/Tales-of-Xillia-3-400x225.jpg 400w, https://xombitgames.com/files/2013/08/Tales-of-Xillia-3-220x123.jpg 220w, https://xombitgames.com/files/2013/08/Tales-of-Xillia-3.jpg 1280w" sizes="(max-width: 700px) 100vw, 700px" data-attachment-id="40595" data-orig-file="https://xombitgames.com/files/2013/08/Tales-of-Xillia-3.jpg" data-orig-size="1280,720" data-comments-opened="1" data-image-meta="{&quot;aperture&quot;:&quot;0&quot;,&quot;credit&quot;:&quot;&quot;,&quot;camera&quot;:&quot;&quot;,&quot;caption&quot;:&quot;&quot;,&quot;created_timestamp&quot;:&quot;0&quot;,&quot;copyright&quot;:&quot;&quot;,&quot;focal_length&quot;:&quot;0&quot;,&quot;iso&quot;:&quot;0&quot;,&quot;shutter_speed&quot;:&quot;0&quot;,&quot;title&quot;:&quot;&quot;}" data-image-title="Tales of Xillia (3)" data-image-description="" data-medium-file="https://xombitgames.com/files/2013/08/Tales-of-Xillia-3-400x225.jpg" data-large-file="https://xombitgames.com/files/2013/08/Tales-of-Xillia-3-700x393.jpg" />
        </dt></dl><dl class='gallery-item'>
        <dt class='gallery-icon landscape'>
            <img width="700" height="393" src="https://xombitgames.com/files/2013/08/Tales-of-Xillia-4-700x393.jpg" class="attachment-large size-large" alt="Gameplay 4" srcset="https://xombitgames.com/files/2013/08/Tales-of-Xillia-4-700x393.jpg 700w, https://xombitgames.com/files/2013/08/Tales-of-Xillia-4-400x225.jpg 400w, https://xombitgames.com/files/2013/08/Tales-of-Xillia-4-220x123.jpg 220w, https://xombitgames.com/files/2013/08/Tales-of-Xillia-4.jpg 1280w" sizes="(max-width: 700px) 100vw, 700px" data-attachment-id="40596" data-orig-file="https://xombitgames.com/files/2013/08/Tales-of-Xillia-4.jpg" data-orig-size="1280,720" data-comments-opened="1" data-image-meta="{&quot;aperture&quot;:&quot;0&quot;,&quot;credit&quot;:&quot;&quot;,&quot;camera&quot;:&quot;&quot;,&quot;caption&quot;:&quot;&quot;,&quot;created_timestamp&quot;:&quot;0&quot;,&quot;copyright&quot;:&quot;&quot;,&quot;focal_length&quot;:&quot;0&quot;,&quot;iso&quot;:&quot;0&quot;,&quot;shutter_speed&quot;:&quot;0&quot;,&quot;title&quot;:&quot;&quot;}" data-image-title="Tales of Xillia (4)" data-image-description="" data-medium-file="https://xombitgames.com/files/2013/08/Tales-of-Xillia-4-400x225.jpg" data-large-file="https://xombitgames.com/files/2013/08/Tales-of-Xillia-4-700x393.jpg" />
        </dt></dl><br style="clear: both" /><dl class='gallery-item'>
        <dt class='gallery-icon landscape'>
            <img width="700" height="393" src="https://xombitgames.com/files/2013/08/Tales-of-Xillia-700x393.jpg" class="attachment-large size-large" alt="Portada del juego" srcset="https://xombitgames.com/files/2013/08/Tales-of-Xillia-700x393.jpg 700w, https://xombitgames.com/files/2013/08/Tales-of-Xillia-400x225.jpg 400w, https://xombitgames.com/files/2013/08/Tales-of-Xillia-220x123.jpg 220w, https://xombitgames.com/files/2013/08/Tales-of-Xillia.jpg 1024w" sizes="(max-width: 700px) 100vw, 700px" data-attachment-id="40597" data-orig-file="https://xombitgames.com/files/2013/08/Tales-of-Xillia.jpg" data-orig-size="1024,576" data-comments-opened="1" data-image-meta="{&quot;aperture&quot;:&quot;0&quot;,&quot;credit&quot;:&quot;&quot;,&quot;camera&quot;:&quot;&quot;,&quot;caption&quot;:&quot;&quot;,&quot;created_timestamp&quot;:&quot;0&quot;,&quot;copyright&quot;:&quot;&quot;,&quot;focal_length&quot;:&quot;0&quot;,&quot;iso&quot;:&quot;0&quot;,&quot;shutter_speed&quot;:&quot;0&quot;,&quot;title&quot;:&quot;&quot;}" data-image-title="Tales of Xillia" data-image-description="" data-medium-file="https://xombitgames.com/files/2013/08/Tales-of-Xillia-400x225.jpg" data-large-file="https://xombitgames.com/files/2013/08/Tales-of-Xillia-700x393.jpg" />
        </dt></dl>
        <br style='clear: both' />
    </div>