Skullgirls (PSN, Xbox Live)
Muy pronto vamos a poder degustar el trabajo del estudio Reverge Labs, titulado Skullgirls. Éste es un juego de lucha para los sistemas de distribución digital protagonizado por chicas. Cuenta con el trabajo visual de Alex Ahad, que le ha dotado al juego de un aspecto de tebeo para ilustrar los combates entre las luchadoras. A muchos les gusta ver a las chicas pelear entre si, ahora tendrán la oportunidad de visualizar verdaderos y feroces combates. Ellas son originarias del Dark Deco, y tienen una amplia variedad de técnicas para que ningún enfrentamiento sea igual a otro.

Este título de lucha en 2D llegará a Xbox Live Arcade el próximo 11 de abril a un precio de 1.200 puntos Microsoft. En cuanto a su lanzamiento en PlayStation Network, se espera que llegue a la plataforma de Sony el mismo día, aunque no está confirmado todavía de forma oficial. Su precio se estima alrededor de los 15 €. Veremos si termina de cuajar esta propuesta dentro de un género con claros dominadores. Al menos en lo relativo a sus apartados estético y sonoro parece cumplir con creces, pero ¿y en lo más importante en los de lucha? Pronto lo sabremos.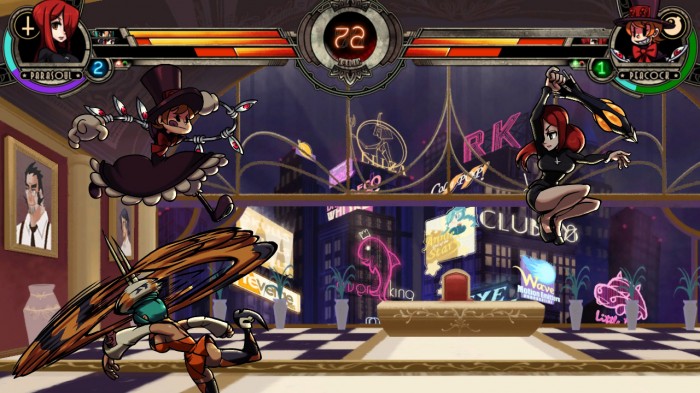 Max Payne (iOS, Android)
La experiencia completa del clásico Max Payne de PC, llega a dispositivos móviles. Rockstar Games ha anunciado Max Payne Mobile, videojuego que se basa en la versión de PC del primer juego de la serie para los dispositivos iOS (iPhone 3GS, iPhone 4, iPhone 4S, iPod Touch 4, iPad 1, iPad 2 y el nuevo iPad) el próximo 12 de abril, mientras que el día 26 lo hará para Android. El juego presenta gráficos HD, texturas en alta resolución, conectividad con el Social Club y controles personalizables para el usuario.

Max Payne fue uno de los primeros juegos en utilizar las cámaras en bullet time, heredadas directamente de Matrix, y si resulta estar tan bien adaptado como Grand Theft Auto III entonces no me cabe la menor duda de que nos esperan unas entretenidas horas de juego por delante. Está claro que la primera jugada con GTA, que fue un éxito de ventas, fue un negocio redondo para Rockstar. El precio se estima en unos 4 € en todas las plataformas disponibles.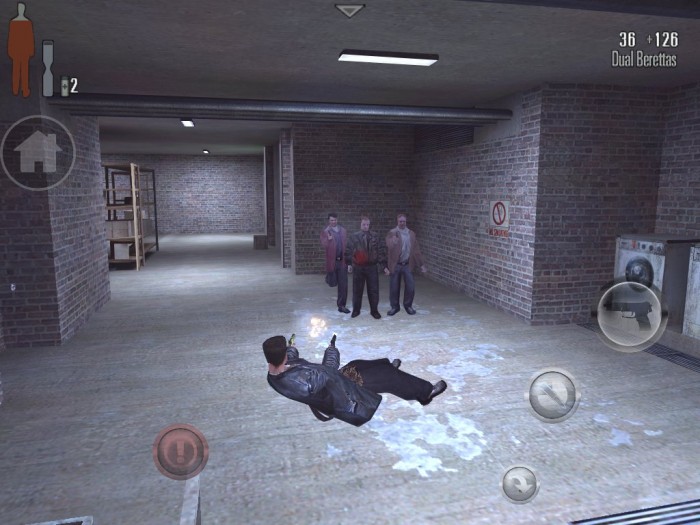 Top Gun: Hard Lock (PS3, Xbox 360, PC)
Top Gun: Hard Lock es un juego de combate aéreo basado en la popular película de los ochenta, en el que pilotaremos aviones de combate a altas velocidades en misiones de alto riesgo. Cuenta con quince misiones y un modo multijugador con modalidades tanto competitivas como cooperativas en el que pueden participar hasta 16 jugadores. Hay catorce aviones diferentes en todo el juego, permitiendo además que personalicemos esos aviones con nuestras propios logotipos y colores.

Para los usuarios de PC, aquí tenéis los requerimientos mínimos del juego en cuestión:
Sistema: Microsoft Windows XP/Vista/7
Procesador: Intel Pentium D 3,0 GHz o AMD Athlon 64 X2 4400 + 2.2 GHz
Memoria: 1 GB Windows XP / 2 GB para Windows Vista / 7
Tarjeta de vídeo: 256 MB de memoria gráfica
Tarjeta de sonido: compatible con Direct X 9.0c
Disco duro: 3 GB
El título saldrá el próximo 12 de abril para las plataformas de sobremesa PlayStation 3, Xbox 360 y PC. Sus precios oscilarán entre los 30 € de la versión para compatible y los 40 € para las consolas de Sony y Microsoft. Esperemos que los desarrolladores de 505 Games hayan podido transmitir las mismas sensaciones de pilotar un F-14 Tomcat que teníamos en PC, esta vez, en consolas.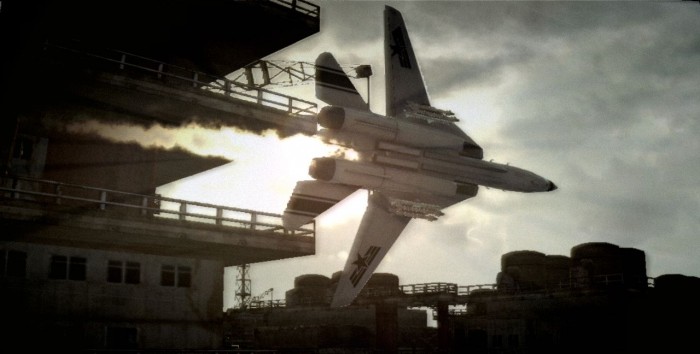 Warriors Orochi 3 (PS3, Xbox 360)
Warriors Orochi 3 llegará a las tiendas el próximo 14 de abril en sus versiones para Xbox 360 y PlayStation 3, a un precio aproximado de 40 €. En el juego, de corte Hack'n Slash, controlaremos a equipos de tres personajes, y contaremos con un modo cooperativo a pantalla partida, tanto en batallas libres como en el modo historia. Hay numerosos nuevos ataques y un sistema de interacción entre personaje que reforzará sus relaciones cuanto más combatan juntos.

El título contará con infinidad de cameos provenientes de otras sagas. Cuenta con un prometedor modo historia y una serie de nuevas técnicas de combate y ataques especiales. Entre los muchos personajes especiales que podremos elegir destacan Ayane y Ryu Ayabusa de Ninja Gaiden, Juana de Arco de Bladestorm, Aquiles de Warriors Legends of Troy y Nemea de Trinity Souls of Zill O'll. Más de 120 personajes. La historia nos situará varios años después de la batalla contra Orochi, cuando varios grupos luchan entre sí para hacerse con el control del nuevo universo. Es entonces cuando aparece una nueva amenaza a la que todos tendrán que hacer frente.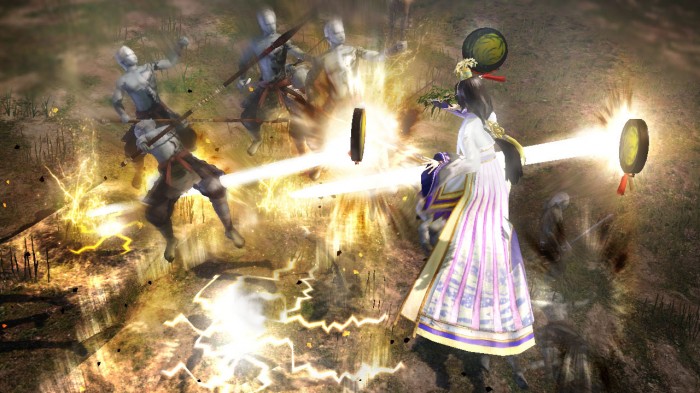 Supremacy MMA Unrestricted (PS Vita)
El título ya lanzado a finales del pasado año en PS3 y Xbox 360, hace su aparición de nuevo, pero esta vez en PS Vita, que además contará con novedades exclusivas como nuevos luchadores, escenarios y opciones varias. En el juego podremos encarnar personajes con estilos de lucha muy diferentes, tanto de golpeo como de lanzamientos y suelo: kárate, boxeo, judo, jiu-jitsu, kick-boxing, muay thai… No va a faltar ninguna forma de hacer polvo al contrario. Algunos de los protagonistas son luchadores reales, como Jens Pulver, Jerome Le Banner, Michelle Diablita Gutierrez o Felice Herrig.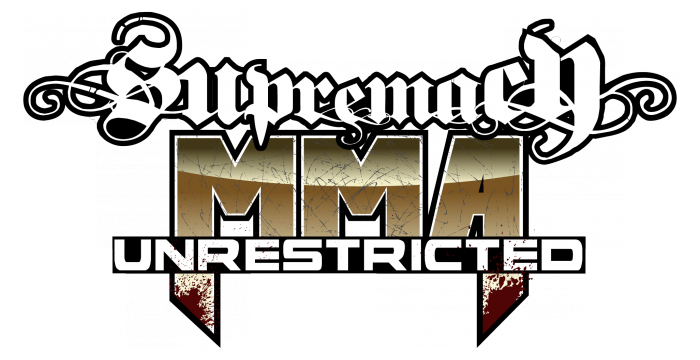 Kung Fu Factory asegura que su título mejora lo visto en el género con unos movimientos más fluidos, un control más intuitivo y violencia más explícita. Según sus responsables, Supremacy MMA lleva los MMAs donde nunca habían llegado antes, con un nivel de brutalidad sin precedentes y una jugabilidad arcade veloz, que se verá increíble en PS Vita. Veremos si cumple este 12 de abril con los requisitos de cualquier seguidor y amante de la lucha a muerte en consolas. Su precio se prevee que sea en torno a 40 €, muy cercano a su valor en consolas de sobremesa por estas fechas. Estaremos pendientes de la rivalidad frente a Mortal Kombat en PS Vita, que sin duda será apasionante.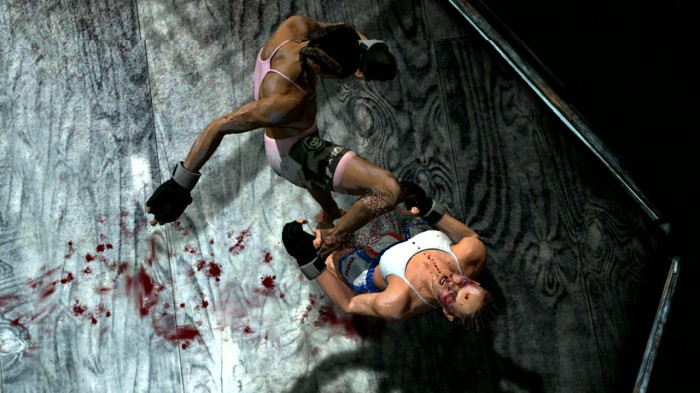 <style type='text/css'>
        #gallery-2 {
            margin: auto;
        }
        #gallery-2 .gallery-item {
            float: left;
            margin-top: 10px;
            text-align: center;
            width: 16%;
        }
        #gallery-2 img {
            border: 2px solid #cfcfcf;
        }
        #gallery-2 .gallery-caption {
            margin-left: 0;
        }
        /* see gallery_shortcode() in wp-includes/media.php */
    </style>
    <div data-carousel-extra='{"blog_id":27,"permalink":"https:\/\/xombitgames.com\/2012\/04\/lanzamientos-semana2-abril","likes_blog_id":40960699}' id='gallery-2' class='gallery galleryid-7564 gallery-columns-6 gallery-size-large'><dl class='gallery-item'>
        <dt class='gallery-icon landscape'>
            <img width="700" height="525" src="https://xombitgames.com/files/2012/04/Max-Payne-mobile-2-700x525.jpg" class="attachment-large size-large" alt="Max Payne mobile gameplay" srcset="https://xombitgames.com/files/2012/04/Max-Payne-mobile-2-700x525.jpg 700w, https://xombitgames.com/files/2012/04/Max-Payne-mobile-2-400x300.jpg 400w, https://xombitgames.com/files/2012/04/Max-Payne-mobile-2-640x480.jpg 640w, https://xombitgames.com/files/2012/04/Max-Payne-mobile-2-220x165.jpg 220w, https://xombitgames.com/files/2012/04/Max-Payne-mobile-2.jpg 1024w" sizes="(max-width: 700px) 100vw, 700px" data-attachment-id="7572" data-orig-file="https://xombitgames.com/files/2012/04/Max-Payne-mobile-2.jpg" data-orig-size="1024,768" data-comments-opened="1" data-image-meta="{&quot;aperture&quot;:&quot;0&quot;,&quot;credit&quot;:&quot;&quot;,&quot;camera&quot;:&quot;&quot;,&quot;caption&quot;:&quot;&quot;,&quot;created_timestamp&quot;:&quot;0&quot;,&quot;copyright&quot;:&quot;&quot;,&quot;focal_length&quot;:&quot;0&quot;,&quot;iso&quot;:&quot;0&quot;,&quot;shutter_speed&quot;:&quot;0&quot;,&quot;title&quot;:&quot;&quot;}" data-image-title="Max Payne mobile 2" data-image-description="" data-medium-file="https://xombitgames.com/files/2012/04/Max-Payne-mobile-2-400x300.jpg" data-large-file="https://xombitgames.com/files/2012/04/Max-Payne-mobile-2-700x525.jpg" />
        </dt></dl><dl class='gallery-item'>
        <dt class='gallery-icon landscape'>
            <img width="700" height="525" src="https://xombitgames.com/files/2012/04/Max-Payne-mobile-3-700x525.jpg" class="attachment-large size-large" alt="Max Payne mobile gameplay" srcset="https://xombitgames.com/files/2012/04/Max-Payne-mobile-3-700x525.jpg 700w, https://xombitgames.com/files/2012/04/Max-Payne-mobile-3-400x300.jpg 400w, https://xombitgames.com/files/2012/04/Max-Payne-mobile-3-640x480.jpg 640w, https://xombitgames.com/files/2012/04/Max-Payne-mobile-3-220x165.jpg 220w, https://xombitgames.com/files/2012/04/Max-Payne-mobile-3.jpg 1024w" sizes="(max-width: 700px) 100vw, 700px" data-attachment-id="7573" data-orig-file="https://xombitgames.com/files/2012/04/Max-Payne-mobile-3.jpg" data-orig-size="1024,768" data-comments-opened="1" data-image-meta="{&quot;aperture&quot;:&quot;0&quot;,&quot;credit&quot;:&quot;&quot;,&quot;camera&quot;:&quot;&quot;,&quot;caption&quot;:&quot;&quot;,&quot;created_timestamp&quot;:&quot;0&quot;,&quot;copyright&quot;:&quot;&quot;,&quot;focal_length&quot;:&quot;0&quot;,&quot;iso&quot;:&quot;0&quot;,&quot;shutter_speed&quot;:&quot;0&quot;,&quot;title&quot;:&quot;&quot;}" data-image-title="Max Payne mobile 3" data-image-description="" data-medium-file="https://xombitgames.com/files/2012/04/Max-Payne-mobile-3-400x300.jpg" data-large-file="https://xombitgames.com/files/2012/04/Max-Payne-mobile-3-700x525.jpg" />
        </dt></dl><dl class='gallery-item'>
        <dt class='gallery-icon landscape'>
            <img width="700" height="525" src="https://xombitgames.com/files/2012/04/Max-Payne-mobile-4-700x525.jpg" class="attachment-large size-large" alt="Max Payne mobile gameplay" srcset="https://xombitgames.com/files/2012/04/Max-Payne-mobile-4-700x525.jpg 700w, https://xombitgames.com/files/2012/04/Max-Payne-mobile-4-400x300.jpg 400w, https://xombitgames.com/files/2012/04/Max-Payne-mobile-4-640x480.jpg 640w, https://xombitgames.com/files/2012/04/Max-Payne-mobile-4-220x165.jpg 220w, https://xombitgames.com/files/2012/04/Max-Payne-mobile-4.jpg 1600w" sizes="(max-width: 700px) 100vw, 700px" data-attachment-id="7574" data-orig-file="https://xombitgames.com/files/2012/04/Max-Payne-mobile-4.jpg" data-orig-size="1600,1200" data-comments-opened="1" data-image-meta="{&quot;aperture&quot;:&quot;0&quot;,&quot;credit&quot;:&quot;&quot;,&quot;camera&quot;:&quot;&quot;,&quot;caption&quot;:&quot;&quot;,&quot;created_timestamp&quot;:&quot;0&quot;,&quot;copyright&quot;:&quot;&quot;,&quot;focal_length&quot;:&quot;0&quot;,&quot;iso&quot;:&quot;0&quot;,&quot;shutter_speed&quot;:&quot;0&quot;,&quot;title&quot;:&quot;&quot;}" data-image-title="Max Payne mobile 4" data-image-description="" data-medium-file="https://xombitgames.com/files/2012/04/Max-Payne-mobile-4-400x300.jpg" data-large-file="https://xombitgames.com/files/2012/04/Max-Payne-mobile-4-700x525.jpg" />
        </dt></dl><dl class='gallery-item'>
        <dt class='gallery-icon landscape'>
            <img width="700" height="245" src="https://xombitgames.com/files/2012/04/Max-Payne-mobile-portada-700x245.jpg" class="attachment-large size-large" alt="Max Payne mobile portada" srcset="https://xombitgames.com/files/2012/04/Max-Payne-mobile-portada-700x245.jpg 700w, https://xombitgames.com/files/2012/04/Max-Payne-mobile-portada-400x140.jpg 400w, https://xombitgames.com/files/2012/04/Max-Payne-mobile-portada-220x77.jpg 220w, https://xombitgames.com/files/2012/04/Max-Payne-mobile-portada.jpg 1244w" sizes="(max-width: 700px) 100vw, 700px" data-attachment-id="7575" data-orig-file="https://xombitgames.com/files/2012/04/Max-Payne-mobile-portada.jpg" data-orig-size="1244,436" data-comments-opened="1" data-image-meta="{&quot;aperture&quot;:&quot;0&quot;,&quot;credit&quot;:&quot;oliv2r&quot;,&quot;camera&quot;:&quot;&quot;,&quot;caption&quot;:&quot;&quot;,&quot;created_timestamp&quot;:&quot;1329402841&quot;,&quot;copyright&quot;:&quot;&quot;,&quot;focal_length&quot;:&quot;0&quot;,&quot;iso&quot;:&quot;0&quot;,&quot;shutter_speed&quot;:&quot;0&quot;,&quot;title&quot;:&quot;&quot;}" data-image-title="Max Payne mobile portada" data-image-description="" data-medium-file="https://xombitgames.com/files/2012/04/Max-Payne-mobile-portada-400x140.jpg" data-large-file="https://xombitgames.com/files/2012/04/Max-Payne-mobile-portada-700x245.jpg" />
        </dt></dl><dl class='gallery-item'>
        <dt class='gallery-icon landscape'>
            <img width="700" height="525" src="https://xombitgames.com/files/2012/04/Max-Payne-mobile-700x525.jpg" class="attachment-large size-large" alt="Max Payne mobile gameplay" srcset="https://xombitgames.com/files/2012/04/Max-Payne-mobile-700x525.jpg 700w, https://xombitgames.com/files/2012/04/Max-Payne-mobile-400x300.jpg 400w, https://xombitgames.com/files/2012/04/Max-Payne-mobile-640x480.jpg 640w, https://xombitgames.com/files/2012/04/Max-Payne-mobile-220x165.jpg 220w, https://xombitgames.com/files/2012/04/Max-Payne-mobile.jpg 1024w" sizes="(max-width: 700px) 100vw, 700px" data-attachment-id="7576" data-orig-file="https://xombitgames.com/files/2012/04/Max-Payne-mobile.jpg" data-orig-size="1024,768" data-comments-opened="1" data-image-meta="{&quot;aperture&quot;:&quot;0&quot;,&quot;credit&quot;:&quot;&quot;,&quot;camera&quot;:&quot;&quot;,&quot;caption&quot;:&quot;&quot;,&quot;created_timestamp&quot;:&quot;0&quot;,&quot;copyright&quot;:&quot;&quot;,&quot;focal_length&quot;:&quot;0&quot;,&quot;iso&quot;:&quot;0&quot;,&quot;shutter_speed&quot;:&quot;0&quot;,&quot;title&quot;:&quot;&quot;}" data-image-title="Max Payne mobile" data-image-description="" data-medium-file="https://xombitgames.com/files/2012/04/Max-Payne-mobile-400x300.jpg" data-large-file="https://xombitgames.com/files/2012/04/Max-Payne-mobile-700x525.jpg" />
        </dt></dl><dl class='gallery-item'>
        <dt class='gallery-icon landscape'>
            <img width="700" height="393" src="https://xombitgames.com/files/2012/04/Skullgirls-2-700x393.jpg" class="attachment-large size-large" alt="Skullgirls gameplay" srcset="https://xombitgames.com/files/2012/04/Skullgirls-2-700x393.jpg 700w, https://xombitgames.com/files/2012/04/Skullgirls-2-400x225.jpg 400w, https://xombitgames.com/files/2012/04/Skullgirls-2-220x123.jpg 220w, https://xombitgames.com/files/2012/04/Skullgirls-2.jpg 1280w" sizes="(max-width: 700px) 100vw, 700px" data-attachment-id="7577" data-orig-file="https://xombitgames.com/files/2012/04/Skullgirls-2.jpg" data-orig-size="1280,720" data-comments-opened="1" data-image-meta="{&quot;aperture&quot;:&quot;0&quot;,&quot;credit&quot;:&quot;&quot;,&quot;camera&quot;:&quot;&quot;,&quot;caption&quot;:&quot;&quot;,&quot;created_timestamp&quot;:&quot;0&quot;,&quot;copyright&quot;:&quot;&quot;,&quot;focal_length&quot;:&quot;0&quot;,&quot;iso&quot;:&quot;0&quot;,&quot;shutter_speed&quot;:&quot;0&quot;,&quot;title&quot;:&quot;&quot;}" data-image-title="Skullgirls 2" data-image-description="" data-medium-file="https://xombitgames.com/files/2012/04/Skullgirls-2-400x225.jpg" data-large-file="https://xombitgames.com/files/2012/04/Skullgirls-2-700x393.jpg" />
        </dt></dl><br style="clear: both" /><dl class='gallery-item'>
        <dt class='gallery-icon landscape'>
            <img width="700" height="393" src="https://xombitgames.com/files/2012/04/Skullgirls-3-700x393.jpg" class="attachment-large size-large" alt="Skullgirls gameplay" srcset="https://xombitgames.com/files/2012/04/Skullgirls-3-700x393.jpg 700w, https://xombitgames.com/files/2012/04/Skullgirls-3-400x225.jpg 400w, https://xombitgames.com/files/2012/04/Skullgirls-3-220x123.jpg 220w, https://xombitgames.com/files/2012/04/Skullgirls-3.jpg 1280w" sizes="(max-width: 700px) 100vw, 700px" data-attachment-id="7578" data-orig-file="https://xombitgames.com/files/2012/04/Skullgirls-3.jpg" data-orig-size="1280,720" data-comments-opened="1" data-image-meta="{&quot;aperture&quot;:&quot;0&quot;,&quot;credit&quot;:&quot;&quot;,&quot;camera&quot;:&quot;&quot;,&quot;caption&quot;:&quot;&quot;,&quot;created_timestamp&quot;:&quot;0&quot;,&quot;copyright&quot;:&quot;&quot;,&quot;focal_length&quot;:&quot;0&quot;,&quot;iso&quot;:&quot;0&quot;,&quot;shutter_speed&quot;:&quot;0&quot;,&quot;title&quot;:&quot;&quot;}" data-image-title="Skullgirls 3" data-image-description="" data-medium-file="https://xombitgames.com/files/2012/04/Skullgirls-3-400x225.jpg" data-large-file="https://xombitgames.com/files/2012/04/Skullgirls-3-700x393.jpg" />
        </dt></dl><dl class='gallery-item'>
        <dt class='gallery-icon landscape'>
            <img width="700" height="393" src="https://xombitgames.com/files/2012/04/Skullgirls-4-700x393.jpg" class="attachment-large size-large" alt="Skullgirls gameplay" srcset="https://xombitgames.com/files/2012/04/Skullgirls-4-700x393.jpg 700w, https://xombitgames.com/files/2012/04/Skullgirls-4-400x225.jpg 400w, https://xombitgames.com/files/2012/04/Skullgirls-4-220x123.jpg 220w, https://xombitgames.com/files/2012/04/Skullgirls-4.jpg 1280w" sizes="(max-width: 700px) 100vw, 700px" data-attachment-id="7579" data-orig-file="https://xombitgames.com/files/2012/04/Skullgirls-4.jpg" data-orig-size="1280,720" data-comments-opened="1" data-image-meta="{&quot;aperture&quot;:&quot;0&quot;,&quot;credit&quot;:&quot;&quot;,&quot;camera&quot;:&quot;&quot;,&quot;caption&quot;:&quot;&quot;,&quot;created_timestamp&quot;:&quot;0&quot;,&quot;copyright&quot;:&quot;&quot;,&quot;focal_length&quot;:&quot;0&quot;,&quot;iso&quot;:&quot;0&quot;,&quot;shutter_speed&quot;:&quot;0&quot;,&quot;title&quot;:&quot;&quot;}" data-image-title="Skullgirls 4" data-image-description="" data-medium-file="https://xombitgames.com/files/2012/04/Skullgirls-4-400x225.jpg" data-large-file="https://xombitgames.com/files/2012/04/Skullgirls-4-700x393.jpg" />
        </dt></dl><dl class='gallery-item'>
        <dt class='gallery-icon landscape'>
            <img width="700" height="255" src="https://xombitgames.com/files/2012/04/Skullgirls-portada-700x255.jpg" class="attachment-large size-large" alt="Skullgirls portada" srcset="https://xombitgames.com/files/2012/04/Skullgirls-portada-700x255.jpg 700w, https://xombitgames.com/files/2012/04/Skullgirls-portada-400x146.jpg 400w, https://xombitgames.com/files/2012/04/Skullgirls-portada-220x80.jpg 220w, https://xombitgames.com/files/2012/04/Skullgirls-portada.jpg 1273w" sizes="(max-width: 700px) 100vw, 700px" data-attachment-id="7580" data-orig-file="https://xombitgames.com/files/2012/04/Skullgirls-portada.jpg" data-orig-size="1273,465" data-comments-opened="1" data-image-meta="{&quot;aperture&quot;:&quot;0&quot;,&quot;credit&quot;:&quot;&quot;,&quot;camera&quot;:&quot;&quot;,&quot;caption&quot;:&quot;&quot;,&quot;created_timestamp&quot;:&quot;0&quot;,&quot;copyright&quot;:&quot;&quot;,&quot;focal_length&quot;:&quot;0&quot;,&quot;iso&quot;:&quot;0&quot;,&quot;shutter_speed&quot;:&quot;0&quot;,&quot;title&quot;:&quot;&quot;}" data-image-title="Skullgirls portada" data-image-description="" data-medium-file="https://xombitgames.com/files/2012/04/Skullgirls-portada-400x146.jpg" data-large-file="https://xombitgames.com/files/2012/04/Skullgirls-portada-700x255.jpg" />
        </dt></dl><dl class='gallery-item'>
        <dt class='gallery-icon landscape'>
            <img width="700" height="525" src="https://xombitgames.com/files/2012/04/Skullgirls-stick-700x525.jpg" class="attachment-large size-large" alt="Skullgirls stick" srcset="https://xombitgames.com/files/2012/04/Skullgirls-stick-700x525.jpg 700w, https://xombitgames.com/files/2012/04/Skullgirls-stick-400x300.jpg 400w, https://xombitgames.com/files/2012/04/Skullgirls-stick-640x480.jpg 640w, https://xombitgames.com/files/2012/04/Skullgirls-stick-220x165.jpg 220w" sizes="(max-width: 700px) 100vw, 700px" data-attachment-id="7581" data-orig-file="https://xombitgames.com/files/2012/04/Skullgirls-stick.jpg" data-orig-size="2272,1704" data-comments-opened="1" data-image-meta="{&quot;aperture&quot;:&quot;2.8&quot;,&quot;credit&quot;:&quot;&quot;,&quot;camera&quot;:&quot;FinePix S5100&quot;,&quot;caption&quot;:&quot;&quot;,&quot;created_timestamp&quot;:&quot;1077775398&quot;,&quot;copyright&quot;:&quot;&quot;,&quot;focal_length&quot;:&quot;5.7&quot;,&quot;iso&quot;:&quot;200&quot;,&quot;shutter_speed&quot;:&quot;0.05&quot;,&quot;title&quot;:&quot;&quot;}" data-image-title="Skullgirls stick" data-image-description="" data-medium-file="https://xombitgames.com/files/2012/04/Skullgirls-stick-400x300.jpg" data-large-file="https://xombitgames.com/files/2012/04/Skullgirls-stick-700x525.jpg" />
        </dt></dl><dl class='gallery-item'>
        <dt class='gallery-icon landscape'>
            <img width="700" height="393" src="https://xombitgames.com/files/2012/04/Supremacy-MMA-Unrestricted-2-700x393.jpg" class="attachment-large size-large" alt="Supremacy MMA Unrestricted gameplay" srcset="https://xombitgames.com/files/2012/04/Supremacy-MMA-Unrestricted-2-700x393.jpg 700w, https://xombitgames.com/files/2012/04/Supremacy-MMA-Unrestricted-2-400x225.jpg 400w, https://xombitgames.com/files/2012/04/Supremacy-MMA-Unrestricted-2-220x123.jpg 220w, https://xombitgames.com/files/2012/04/Supremacy-MMA-Unrestricted-2.jpg 1280w" sizes="(max-width: 700px) 100vw, 700px" data-attachment-id="7582" data-orig-file="https://xombitgames.com/files/2012/04/Supremacy-MMA-Unrestricted-2.jpg" data-orig-size="1280,720" data-comments-opened="1" data-image-meta="{&quot;aperture&quot;:&quot;0&quot;,&quot;credit&quot;:&quot;&quot;,&quot;camera&quot;:&quot;&quot;,&quot;caption&quot;:&quot;&quot;,&quot;created_timestamp&quot;:&quot;0&quot;,&quot;copyright&quot;:&quot;&quot;,&quot;focal_length&quot;:&quot;0&quot;,&quot;iso&quot;:&quot;0&quot;,&quot;shutter_speed&quot;:&quot;0&quot;,&quot;title&quot;:&quot;&quot;}" data-image-title="Supremacy MMA Unrestricted 2" data-image-description="" data-medium-file="https://xombitgames.com/files/2012/04/Supremacy-MMA-Unrestricted-2-400x225.jpg" data-large-file="https://xombitgames.com/files/2012/04/Supremacy-MMA-Unrestricted-2-700x393.jpg" />
        </dt></dl><dl class='gallery-item'>
        <dt class='gallery-icon landscape'>
            <img width="700" height="381" src="https://xombitgames.com/files/2012/04/Supremacy-MMA-Unrestricted-3-700x381.jpeg" class="attachment-large size-large" alt="Supremacy MMA Unrestricted gameplay" srcset="https://xombitgames.com/files/2012/04/Supremacy-MMA-Unrestricted-3-700x381.jpeg 700w, https://xombitgames.com/files/2012/04/Supremacy-MMA-Unrestricted-3-400x218.jpeg 400w, https://xombitgames.com/files/2012/04/Supremacy-MMA-Unrestricted-3-220x119.jpeg 220w, https://xombitgames.com/files/2012/04/Supremacy-MMA-Unrestricted-3.jpeg 1137w" sizes="(max-width: 700px) 100vw, 700px" data-attachment-id="7583" data-orig-file="https://xombitgames.com/files/2012/04/Supremacy-MMA-Unrestricted-3.jpeg" data-orig-size="1137,620" data-comments-opened="1" data-image-meta="{&quot;aperture&quot;:&quot;0&quot;,&quot;credit&quot;:&quot;&quot;,&quot;camera&quot;:&quot;&quot;,&quot;caption&quot;:&quot;&quot;,&quot;created_timestamp&quot;:&quot;0&quot;,&quot;copyright&quot;:&quot;&quot;,&quot;focal_length&quot;:&quot;0&quot;,&quot;iso&quot;:&quot;0&quot;,&quot;shutter_speed&quot;:&quot;0&quot;,&quot;title&quot;:&quot;&quot;}" data-image-title="Supremacy MMA Unrestricted 3" data-image-description="" data-medium-file="https://xombitgames.com/files/2012/04/Supremacy-MMA-Unrestricted-3-400x218.jpeg" data-large-file="https://xombitgames.com/files/2012/04/Supremacy-MMA-Unrestricted-3-700x381.jpeg" />
        </dt></dl><br style="clear: both" /><dl class='gallery-item'>
        <dt class='gallery-icon landscape'>
            <img width="700" height="393" src="https://xombitgames.com/files/2012/04/Supremacy-MMA-Unrestricted-4-700x393.jpg" class="attachment-large size-large" alt="Supremacy MMA Unrestricted gameplay" srcset="https://xombitgames.com/files/2012/04/Supremacy-MMA-Unrestricted-4-700x393.jpg 700w, https://xombitgames.com/files/2012/04/Supremacy-MMA-Unrestricted-4-400x225.jpg 400w, https://xombitgames.com/files/2012/04/Supremacy-MMA-Unrestricted-4-220x123.jpg 220w, https://xombitgames.com/files/2012/04/Supremacy-MMA-Unrestricted-4.jpg 1280w" sizes="(max-width: 700px) 100vw, 700px" data-attachment-id="7584" data-orig-file="https://xombitgames.com/files/2012/04/Supremacy-MMA-Unrestricted-4.jpg" data-orig-size="1280,720" data-comments-opened="1" data-image-meta="{&quot;aperture&quot;:&quot;0&quot;,&quot;credit&quot;:&quot;&quot;,&quot;camera&quot;:&quot;&quot;,&quot;caption&quot;:&quot;&quot;,&quot;created_timestamp&quot;:&quot;0&quot;,&quot;copyright&quot;:&quot;&quot;,&quot;focal_length&quot;:&quot;0&quot;,&quot;iso&quot;:&quot;0&quot;,&quot;shutter_speed&quot;:&quot;0&quot;,&quot;title&quot;:&quot;&quot;}" data-image-title="Supremacy MMA Unrestricted 4" data-image-description="" data-medium-file="https://xombitgames.com/files/2012/04/Supremacy-MMA-Unrestricted-4-400x225.jpg" data-large-file="https://xombitgames.com/files/2012/04/Supremacy-MMA-Unrestricted-4-700x393.jpg" />
        </dt></dl><dl class='gallery-item'>
        <dt class='gallery-icon landscape'>
            <img width="700" height="393" src="https://xombitgames.com/files/2012/04/Supremacy-MMA-Unrestricted-5-700x393.jpg" class="attachment-large size-large" alt="Supremacy MMA Unrestricted gameplay" srcset="https://xombitgames.com/files/2012/04/Supremacy-MMA-Unrestricted-5-700x393.jpg 700w, https://xombitgames.com/files/2012/04/Supremacy-MMA-Unrestricted-5-400x225.jpg 400w, https://xombitgames.com/files/2012/04/Supremacy-MMA-Unrestricted-5-220x123.jpg 220w, https://xombitgames.com/files/2012/04/Supremacy-MMA-Unrestricted-5.jpg 1280w" sizes="(max-width: 700px) 100vw, 700px" data-attachment-id="7585" data-orig-file="https://xombitgames.com/files/2012/04/Supremacy-MMA-Unrestricted-5.jpg" data-orig-size="1280,720" data-comments-opened="1" data-image-meta="{&quot;aperture&quot;:&quot;0&quot;,&quot;credit&quot;:&quot;&quot;,&quot;camera&quot;:&quot;&quot;,&quot;caption&quot;:&quot;&quot;,&quot;created_timestamp&quot;:&quot;0&quot;,&quot;copyright&quot;:&quot;&quot;,&quot;focal_length&quot;:&quot;0&quot;,&quot;iso&quot;:&quot;0&quot;,&quot;shutter_speed&quot;:&quot;0&quot;,&quot;title&quot;:&quot;&quot;}" data-image-title="Supremacy MMA Unrestricted 5" data-image-description="" data-medium-file="https://xombitgames.com/files/2012/04/Supremacy-MMA-Unrestricted-5-400x225.jpg" data-large-file="https://xombitgames.com/files/2012/04/Supremacy-MMA-Unrestricted-5-700x393.jpg" />
        </dt></dl><dl class='gallery-item'>
        <dt class='gallery-icon portrait'>
            <img width="700" height="900" src="https://xombitgames.com/files/2012/04/Supremacy-MMA-Unrestricted-caratula-700x900.jpg" class="attachment-large size-large" alt="Supremacy MMA Unrestricted caratula" srcset="https://xombitgames.com/files/2012/04/Supremacy-MMA-Unrestricted-caratula-700x900.jpg 700w, https://xombitgames.com/files/2012/04/Supremacy-MMA-Unrestricted-caratula-400x514.jpg 400w, https://xombitgames.com/files/2012/04/Supremacy-MMA-Unrestricted-caratula-128x165.jpg 128w, https://xombitgames.com/files/2012/04/Supremacy-MMA-Unrestricted-caratula.jpg 995w" sizes="(max-width: 700px) 100vw, 700px" data-attachment-id="7586" data-orig-file="https://xombitgames.com/files/2012/04/Supremacy-MMA-Unrestricted-caratula.jpg" data-orig-size="995,1280" data-comments-opened="1" data-image-meta="{&quot;aperture&quot;:&quot;0&quot;,&quot;credit&quot;:&quot;&quot;,&quot;camera&quot;:&quot;&quot;,&quot;caption&quot;:&quot;&quot;,&quot;created_timestamp&quot;:&quot;0&quot;,&quot;copyright&quot;:&quot;&quot;,&quot;focal_length&quot;:&quot;0&quot;,&quot;iso&quot;:&quot;0&quot;,&quot;shutter_speed&quot;:&quot;0&quot;,&quot;title&quot;:&quot;&quot;}" data-image-title="Supremacy MMA Unrestricted caratula" data-image-description="" data-medium-file="https://xombitgames.com/files/2012/04/Supremacy-MMA-Unrestricted-caratula-400x514.jpg" data-large-file="https://xombitgames.com/files/2012/04/Supremacy-MMA-Unrestricted-caratula-700x900.jpg" />
        </dt></dl><dl class='gallery-item'>
        <dt class='gallery-icon landscape'>
            <img width="700" height="360" src="https://xombitgames.com/files/2012/04/Supremacy-MMA-Unrestricted-portada-700x360.png" class="attachment-large size-large" alt="Supremacy MMA Unrestricted portada" srcset="https://xombitgames.com/files/2012/04/Supremacy-MMA-Unrestricted-portada-700x360.png 700w, https://xombitgames.com/files/2012/04/Supremacy-MMA-Unrestricted-portada-400x206.png 400w, https://xombitgames.com/files/2012/04/Supremacy-MMA-Unrestricted-portada-220x113.png 220w" sizes="(max-width: 700px) 100vw, 700px" data-attachment-id="7587" data-orig-file="https://xombitgames.com/files/2012/04/Supremacy-MMA-Unrestricted-portada.png" data-orig-size="2053,1058" data-comments-opened="1" data-image-meta="{&quot;aperture&quot;:&quot;0&quot;,&quot;credit&quot;:&quot;&quot;,&quot;camera&quot;:&quot;&quot;,&quot;caption&quot;:&quot;&quot;,&quot;created_timestamp&quot;:&quot;0&quot;,&quot;copyright&quot;:&quot;&quot;,&quot;focal_length&quot;:&quot;0&quot;,&quot;iso&quot;:&quot;0&quot;,&quot;shutter_speed&quot;:&quot;0&quot;,&quot;title&quot;:&quot;&quot;}" data-image-title="Supremacy MMA Unrestricted portada" data-image-description="" data-medium-file="https://xombitgames.com/files/2012/04/Supremacy-MMA-Unrestricted-portada-400x206.png" data-large-file="https://xombitgames.com/files/2012/04/Supremacy-MMA-Unrestricted-portada-700x360.png" />
        </dt></dl><dl class='gallery-item'>
        <dt class='gallery-icon landscape'>
            <img width="700" height="393" src="https://xombitgames.com/files/2012/04/Supremacy-MMA-Unrestricted-700x393.jpg" class="attachment-large size-large" alt="Supremacy MMA Unrestricted gameplay" srcset="https://xombitgames.com/files/2012/04/Supremacy-MMA-Unrestricted-700x393.jpg 700w, https://xombitgames.com/files/2012/04/Supremacy-MMA-Unrestricted-400x225.jpg 400w, https://xombitgames.com/files/2012/04/Supremacy-MMA-Unrestricted-220x123.jpg 220w, https://xombitgames.com/files/2012/04/Supremacy-MMA-Unrestricted.jpg 1280w" sizes="(max-width: 700px) 100vw, 700px" data-attachment-id="7588" data-orig-file="https://xombitgames.com/files/2012/04/Supremacy-MMA-Unrestricted.jpg" data-orig-size="1280,720" data-comments-opened="1" data-image-meta="{&quot;aperture&quot;:&quot;0&quot;,&quot;credit&quot;:&quot;&quot;,&quot;camera&quot;:&quot;&quot;,&quot;caption&quot;:&quot;&quot;,&quot;created_timestamp&quot;:&quot;0&quot;,&quot;copyright&quot;:&quot;&quot;,&quot;focal_length&quot;:&quot;0&quot;,&quot;iso&quot;:&quot;0&quot;,&quot;shutter_speed&quot;:&quot;0&quot;,&quot;title&quot;:&quot;&quot;}" data-image-title="Supremacy MMA Unrestricted" data-image-description="" data-medium-file="https://xombitgames.com/files/2012/04/Supremacy-MMA-Unrestricted-400x225.jpg" data-large-file="https://xombitgames.com/files/2012/04/Supremacy-MMA-Unrestricted-700x393.jpg" />
        </dt></dl><dl class='gallery-item'>
        <dt class='gallery-icon landscape'>
            <img width="700" height="394" src="https://xombitgames.com/files/2012/04/Top-Gun-Hard-Lock-2-700x394.jpg" class="attachment-large size-large" alt="Top Gun Hard Lock gameplay" srcset="https://xombitgames.com/files/2012/04/Top-Gun-Hard-Lock-2-700x394.jpg 700w, https://xombitgames.com/files/2012/04/Top-Gun-Hard-Lock-2-400x225.jpg 400w, https://xombitgames.com/files/2012/04/Top-Gun-Hard-Lock-2-220x123.jpg 220w, https://xombitgames.com/files/2012/04/Top-Gun-Hard-Lock-2.jpg 1272w" sizes="(max-width: 700px) 100vw, 700px" data-attachment-id="7589" data-orig-file="https://xombitgames.com/files/2012/04/Top-Gun-Hard-Lock-2.jpg" data-orig-size="1272,716" data-comments-opened="1" data-image-meta="{&quot;aperture&quot;:&quot;0&quot;,&quot;credit&quot;:&quot;&quot;,&quot;camera&quot;:&quot;&quot;,&quot;caption&quot;:&quot;&quot;,&quot;created_timestamp&quot;:&quot;0&quot;,&quot;copyright&quot;:&quot;&quot;,&quot;focal_length&quot;:&quot;0&quot;,&quot;iso&quot;:&quot;0&quot;,&quot;shutter_speed&quot;:&quot;0&quot;,&quot;title&quot;:&quot;&quot;}" data-image-title="Top Gun Hard Lock 2" data-image-description="" data-medium-file="https://xombitgames.com/files/2012/04/Top-Gun-Hard-Lock-2-400x225.jpg" data-large-file="https://xombitgames.com/files/2012/04/Top-Gun-Hard-Lock-2-700x394.jpg" />
        </dt></dl><br style="clear: both" /><dl class='gallery-item'>
        <dt class='gallery-icon landscape'>
            <img width="700" height="354" src="https://xombitgames.com/files/2012/04/Top-Gun-Hard-Lock-3-700x354.jpg" class="attachment-large size-large" alt="Top Gun Hard Lock gameplay" srcset="https://xombitgames.com/files/2012/04/Top-Gun-Hard-Lock-3-700x354.jpg 700w, https://xombitgames.com/files/2012/04/Top-Gun-Hard-Lock-3-400x202.jpg 400w, https://xombitgames.com/files/2012/04/Top-Gun-Hard-Lock-3-220x111.jpg 220w, https://xombitgames.com/files/2012/04/Top-Gun-Hard-Lock-3.jpg 1280w" sizes="(max-width: 700px) 100vw, 700px" data-attachment-id="7590" data-orig-file="https://xombitgames.com/files/2012/04/Top-Gun-Hard-Lock-3.jpg" data-orig-size="1280,648" data-comments-opened="1" data-image-meta="{&quot;aperture&quot;:&quot;0&quot;,&quot;credit&quot;:&quot;&quot;,&quot;camera&quot;:&quot;&quot;,&quot;caption&quot;:&quot;&quot;,&quot;created_timestamp&quot;:&quot;0&quot;,&quot;copyright&quot;:&quot;&quot;,&quot;focal_length&quot;:&quot;0&quot;,&quot;iso&quot;:&quot;0&quot;,&quot;shutter_speed&quot;:&quot;0&quot;,&quot;title&quot;:&quot;&quot;}" data-image-title="Top Gun Hard Lock 3" data-image-description="" data-medium-file="https://xombitgames.com/files/2012/04/Top-Gun-Hard-Lock-3-400x202.jpg" data-large-file="https://xombitgames.com/files/2012/04/Top-Gun-Hard-Lock-3-700x354.jpg" />
        </dt></dl><dl class='gallery-item'>
        <dt class='gallery-icon landscape'>
            <img width="700" height="394" src="https://xombitgames.com/files/2012/04/Top-Gun-Hard-Lock-4-700x394.jpg" class="attachment-large size-large" alt="Top Gun Hard Lock gameplay" srcset="https://xombitgames.com/files/2012/04/Top-Gun-Hard-Lock-4-700x394.jpg 700w, https://xombitgames.com/files/2012/04/Top-Gun-Hard-Lock-4-400x225.jpg 400w, https://xombitgames.com/files/2012/04/Top-Gun-Hard-Lock-4-220x123.jpg 220w, https://xombitgames.com/files/2012/04/Top-Gun-Hard-Lock-4.jpg 1273w" sizes="(max-width: 700px) 100vw, 700px" data-attachment-id="7591" data-orig-file="https://xombitgames.com/files/2012/04/Top-Gun-Hard-Lock-4.jpg" data-orig-size="1273,717" data-comments-opened="1" data-image-meta="{&quot;aperture&quot;:&quot;0&quot;,&quot;credit&quot;:&quot;&quot;,&quot;camera&quot;:&quot;&quot;,&quot;caption&quot;:&quot;&quot;,&quot;created_timestamp&quot;:&quot;0&quot;,&quot;copyright&quot;:&quot;&quot;,&quot;focal_length&quot;:&quot;0&quot;,&quot;iso&quot;:&quot;0&quot;,&quot;shutter_speed&quot;:&quot;0&quot;,&quot;title&quot;:&quot;&quot;}" data-image-title="Top Gun Hard Lock 4" data-image-description="" data-medium-file="https://xombitgames.com/files/2012/04/Top-Gun-Hard-Lock-4-400x225.jpg" data-large-file="https://xombitgames.com/files/2012/04/Top-Gun-Hard-Lock-4-700x394.jpg" />
        </dt></dl><dl class='gallery-item'>
        <dt class='gallery-icon landscape'>
            <img width="700" height="197" src="https://xombitgames.com/files/2012/04/Top-Gun-Hard-Lock-portada-700x197.jpg" class="attachment-large size-large" alt="Top Gun Hard Lock portada" srcset="https://xombitgames.com/files/2012/04/Top-Gun-Hard-Lock-portada-700x197.jpg 700w, https://xombitgames.com/files/2012/04/Top-Gun-Hard-Lock-portada-400x113.jpg 400w, https://xombitgames.com/files/2012/04/Top-Gun-Hard-Lock-portada-220x62.jpg 220w" sizes="(max-width: 700px) 100vw, 700px" data-attachment-id="7592" data-orig-file="https://xombitgames.com/files/2012/04/Top-Gun-Hard-Lock-portada.jpg" data-orig-size="3162,894" data-comments-opened="1" data-image-meta="{&quot;aperture&quot;:&quot;0&quot;,&quot;credit&quot;:&quot;&quot;,&quot;camera&quot;:&quot;&quot;,&quot;caption&quot;:&quot;&quot;,&quot;created_timestamp&quot;:&quot;0&quot;,&quot;copyright&quot;:&quot;&quot;,&quot;focal_length&quot;:&quot;0&quot;,&quot;iso&quot;:&quot;0&quot;,&quot;shutter_speed&quot;:&quot;0&quot;,&quot;title&quot;:&quot;&quot;}" data-image-title="Top Gun Hard Lock portada" data-image-description="" data-medium-file="https://xombitgames.com/files/2012/04/Top-Gun-Hard-Lock-portada-400x113.jpg" data-large-file="https://xombitgames.com/files/2012/04/Top-Gun-Hard-Lock-portada-700x197.jpg" />
        </dt></dl><dl class='gallery-item'>
        <dt class='gallery-icon landscape'>
            <img width="700" height="394" src="https://xombitgames.com/files/2012/04/Top-Gun-Hard-Lock-700x394.jpg" class="attachment-large size-large" alt="Top Gun Hard Lock gameplay" srcset="https://xombitgames.com/files/2012/04/Top-Gun-Hard-Lock-700x394.jpg 700w, https://xombitgames.com/files/2012/04/Top-Gun-Hard-Lock-400x225.jpg 400w, https://xombitgames.com/files/2012/04/Top-Gun-Hard-Lock-220x123.jpg 220w, https://xombitgames.com/files/2012/04/Top-Gun-Hard-Lock.jpg 1266w" sizes="(max-width: 700px) 100vw, 700px" data-attachment-id="7593" data-orig-file="https://xombitgames.com/files/2012/04/Top-Gun-Hard-Lock.jpg" data-orig-size="1266,713" data-comments-opened="1" data-image-meta="{&quot;aperture&quot;:&quot;0&quot;,&quot;credit&quot;:&quot;&quot;,&quot;camera&quot;:&quot;&quot;,&quot;caption&quot;:&quot;&quot;,&quot;created_timestamp&quot;:&quot;0&quot;,&quot;copyright&quot;:&quot;&quot;,&quot;focal_length&quot;:&quot;0&quot;,&quot;iso&quot;:&quot;0&quot;,&quot;shutter_speed&quot;:&quot;0&quot;,&quot;title&quot;:&quot;&quot;}" data-image-title="Top Gun Hard Lock" data-image-description="" data-medium-file="https://xombitgames.com/files/2012/04/Top-Gun-Hard-Lock-400x225.jpg" data-large-file="https://xombitgames.com/files/2012/04/Top-Gun-Hard-Lock-700x394.jpg" />
        </dt></dl><dl class='gallery-item'>
        <dt class='gallery-icon landscape'>
            <img width="700" height="393" src="https://xombitgames.com/files/2012/04/Warriors-Orochi-3-2-700x393.jpeg" class="attachment-large size-large" alt="Warriors Orochi gameplay" srcset="https://xombitgames.com/files/2012/04/Warriors-Orochi-3-2-700x393.jpeg 700w, https://xombitgames.com/files/2012/04/Warriors-Orochi-3-2-400x225.jpeg 400w, https://xombitgames.com/files/2012/04/Warriors-Orochi-3-2-220x123.jpeg 220w, https://xombitgames.com/files/2012/04/Warriors-Orochi-3-2.jpeg 1280w" sizes="(max-width: 700px) 100vw, 700px" data-attachment-id="7594" data-orig-file="https://xombitgames.com/files/2012/04/Warriors-Orochi-3-2.jpeg" data-orig-size="1280,720" data-comments-opened="1" data-image-meta="{&quot;aperture&quot;:&quot;0&quot;,&quot;credit&quot;:&quot;&quot;,&quot;camera&quot;:&quot;&quot;,&quot;caption&quot;:&quot;&quot;,&quot;created_timestamp&quot;:&quot;0&quot;,&quot;copyright&quot;:&quot;&quot;,&quot;focal_length&quot;:&quot;0&quot;,&quot;iso&quot;:&quot;0&quot;,&quot;shutter_speed&quot;:&quot;0&quot;,&quot;title&quot;:&quot;&quot;}" data-image-title="Warriors Orochi 3 (2)" data-image-description="" data-medium-file="https://xombitgames.com/files/2012/04/Warriors-Orochi-3-2-400x225.jpeg" data-large-file="https://xombitgames.com/files/2012/04/Warriors-Orochi-3-2-700x393.jpeg" />
        </dt></dl><dl class='gallery-item'>
        <dt class='gallery-icon landscape'>
            <img width="700" height="393" src="https://xombitgames.com/files/2012/04/Warriors-Orochi-3-3-700x393.jpg" class="attachment-large size-large" alt="Warriors Orochi gameplay" srcset="https://xombitgames.com/files/2012/04/Warriors-Orochi-3-3-700x393.jpg 700w, https://xombitgames.com/files/2012/04/Warriors-Orochi-3-3-400x225.jpg 400w, https://xombitgames.com/files/2012/04/Warriors-Orochi-3-3-220x123.jpg 220w, https://xombitgames.com/files/2012/04/Warriors-Orochi-3-3.jpg 1280w" sizes="(max-width: 700px) 100vw, 700px" data-attachment-id="7595" data-orig-file="https://xombitgames.com/files/2012/04/Warriors-Orochi-3-3.jpg" data-orig-size="1280,720" data-comments-opened="1" data-image-meta="{&quot;aperture&quot;:&quot;0&quot;,&quot;credit&quot;:&quot;&quot;,&quot;camera&quot;:&quot;&quot;,&quot;caption&quot;:&quot;&quot;,&quot;created_timestamp&quot;:&quot;0&quot;,&quot;copyright&quot;:&quot;&quot;,&quot;focal_length&quot;:&quot;0&quot;,&quot;iso&quot;:&quot;0&quot;,&quot;shutter_speed&quot;:&quot;0&quot;,&quot;title&quot;:&quot;&quot;}" data-image-title="Warriors Orochi 3 (3)" data-image-description="" data-medium-file="https://xombitgames.com/files/2012/04/Warriors-Orochi-3-3-400x225.jpg" data-large-file="https://xombitgames.com/files/2012/04/Warriors-Orochi-3-3-700x393.jpg" />
        </dt></dl><br style="clear: both" /><dl class='gallery-item'>
        <dt class='gallery-icon landscape'>
            <img width="700" height="393" src="https://xombitgames.com/files/2012/04/Warriors-Orochi-3-4-700x393.jpg" class="attachment-large size-large" alt="Warriors Orochi gameplay" srcset="https://xombitgames.com/files/2012/04/Warriors-Orochi-3-4-700x393.jpg 700w, https://xombitgames.com/files/2012/04/Warriors-Orochi-3-4-400x225.jpg 400w, https://xombitgames.com/files/2012/04/Warriors-Orochi-3-4-220x123.jpg 220w, https://xombitgames.com/files/2012/04/Warriors-Orochi-3-4.jpg 1280w" sizes="(max-width: 700px) 100vw, 700px" data-attachment-id="7596" data-orig-file="https://xombitgames.com/files/2012/04/Warriors-Orochi-3-4.jpg" data-orig-size="1280,720" data-comments-opened="1" data-image-meta="{&quot;aperture&quot;:&quot;0&quot;,&quot;credit&quot;:&quot;&quot;,&quot;camera&quot;:&quot;&quot;,&quot;caption&quot;:&quot;&quot;,&quot;created_timestamp&quot;:&quot;0&quot;,&quot;copyright&quot;:&quot;&quot;,&quot;focal_length&quot;:&quot;0&quot;,&quot;iso&quot;:&quot;0&quot;,&quot;shutter_speed&quot;:&quot;0&quot;,&quot;title&quot;:&quot;&quot;}" data-image-title="Warriors Orochi 3 (4)" data-image-description="" data-medium-file="https://xombitgames.com/files/2012/04/Warriors-Orochi-3-4-400x225.jpg" data-large-file="https://xombitgames.com/files/2012/04/Warriors-Orochi-3-4-700x393.jpg" />
        </dt></dl><dl class='gallery-item'>
        <dt class='gallery-icon landscape'>
            <img width="700" height="272" src="https://xombitgames.com/files/2012/04/Warriors-Orochi-3-portada-700x272.jpg" class="attachment-large size-large" alt="Warriors Orochi 3 portada" srcset="https://xombitgames.com/files/2012/04/Warriors-Orochi-3-portada-700x272.jpg 700w, https://xombitgames.com/files/2012/04/Warriors-Orochi-3-portada-400x155.jpg 400w, https://xombitgames.com/files/2012/04/Warriors-Orochi-3-portada-220x85.jpg 220w, https://xombitgames.com/files/2012/04/Warriors-Orochi-3-portada.jpg 1198w" sizes="(max-width: 700px) 100vw, 700px" data-attachment-id="7597" data-orig-file="https://xombitgames.com/files/2012/04/Warriors-Orochi-3-portada.jpg" data-orig-size="1198,466" data-comments-opened="1" data-image-meta="{&quot;aperture&quot;:&quot;0&quot;,&quot;credit&quot;:&quot;&quot;,&quot;camera&quot;:&quot;&quot;,&quot;caption&quot;:&quot;&quot;,&quot;created_timestamp&quot;:&quot;0&quot;,&quot;copyright&quot;:&quot;&quot;,&quot;focal_length&quot;:&quot;0&quot;,&quot;iso&quot;:&quot;0&quot;,&quot;shutter_speed&quot;:&quot;0&quot;,&quot;title&quot;:&quot;&quot;}" data-image-title="Warriors Orochi 3 portada" data-image-description="" data-medium-file="https://xombitgames.com/files/2012/04/Warriors-Orochi-3-portada-400x155.jpg" data-large-file="https://xombitgames.com/files/2012/04/Warriors-Orochi-3-portada-700x272.jpg" />
        </dt></dl><dl class='gallery-item'>
        <dt class='gallery-icon landscape'>
            <img width="700" height="393" src="https://xombitgames.com/files/2012/04/Warriors-Orochi-3-700x393.jpg" class="attachment-large size-large" alt="Warriors Orochi gameplay" srcset="https://xombitgames.com/files/2012/04/Warriors-Orochi-3-700x393.jpg 700w, https://xombitgames.com/files/2012/04/Warriors-Orochi-3-400x225.jpg 400w, https://xombitgames.com/files/2012/04/Warriors-Orochi-3-220x123.jpg 220w, https://xombitgames.com/files/2012/04/Warriors-Orochi-3.jpg 1280w" sizes="(max-width: 700px) 100vw, 700px" data-attachment-id="7598" data-orig-file="https://xombitgames.com/files/2012/04/Warriors-Orochi-3.jpg" data-orig-size="1280,720" data-comments-opened="1" data-image-meta="{&quot;aperture&quot;:&quot;0&quot;,&quot;credit&quot;:&quot;&quot;,&quot;camera&quot;:&quot;&quot;,&quot;caption&quot;:&quot;&quot;,&quot;created_timestamp&quot;:&quot;0&quot;,&quot;copyright&quot;:&quot;&quot;,&quot;focal_length&quot;:&quot;0&quot;,&quot;iso&quot;:&quot;0&quot;,&quot;shutter_speed&quot;:&quot;0&quot;,&quot;title&quot;:&quot;&quot;}" data-image-title="Warriors Orochi 3" data-image-description="" data-medium-file="https://xombitgames.com/files/2012/04/Warriors-Orochi-3-400x225.jpg" data-large-file="https://xombitgames.com/files/2012/04/Warriors-Orochi-3-700x393.jpg" />
        </dt></dl><dl class='gallery-item'>
        <dt class='gallery-icon landscape'>
            <img width="700" height="393" src="https://xombitgames.com/files/2012/04/Warriors-Orochi-gameplay-700x393.jpg" class="attachment-large size-large" alt="Warriors Orochi gameplay" srcset="https://xombitgames.com/files/2012/04/Warriors-Orochi-gameplay-700x393.jpg 700w, https://xombitgames.com/files/2012/04/Warriors-Orochi-gameplay-400x225.jpg 400w, https://xombitgames.com/files/2012/04/Warriors-Orochi-gameplay-220x123.jpg 220w, https://xombitgames.com/files/2012/04/Warriors-Orochi-gameplay.jpg 1280w" sizes="(max-width: 700px) 100vw, 700px" data-attachment-id="7599" data-orig-file="https://xombitgames.com/files/2012/04/Warriors-Orochi-gameplay.jpg" data-orig-size="1280,720" data-comments-opened="1" data-image-meta="{&quot;aperture&quot;:&quot;0&quot;,&quot;credit&quot;:&quot;&quot;,&quot;camera&quot;:&quot;&quot;,&quot;caption&quot;:&quot;&quot;,&quot;created_timestamp&quot;:&quot;0&quot;,&quot;copyright&quot;:&quot;&quot;,&quot;focal_length&quot;:&quot;0&quot;,&quot;iso&quot;:&quot;0&quot;,&quot;shutter_speed&quot;:&quot;0&quot;,&quot;title&quot;:&quot;&quot;}" data-image-title="Warriors Orochi gameplay" data-image-description="" data-medium-file="https://xombitgames.com/files/2012/04/Warriors-Orochi-gameplay-400x225.jpg" data-large-file="https://xombitgames.com/files/2012/04/Warriors-Orochi-gameplay-700x393.jpg" />
        </dt></dl><dl class='gallery-item'>
        <dt class='gallery-icon landscape'>
            <img width="700" height="700" src="https://xombitgames.com/files/2012/04/imagen-destacada1-700x700.jpg" class="attachment-large size-large" alt="Imagen destacada" srcset="https://xombitgames.com/files/2012/04/imagen-destacada1-700x700.jpg 700w, https://xombitgames.com/files/2012/04/imagen-destacada1-100x100.jpg 100w, https://xombitgames.com/files/2012/04/imagen-destacada1-400x400.jpg 400w, https://xombitgames.com/files/2012/04/imagen-destacada1-50x50.jpg 50w, https://xombitgames.com/files/2012/04/imagen-destacada1-118x118.jpg 118w, https://xombitgames.com/files/2012/04/imagen-destacada1-165x165.jpg 165w, https://xombitgames.com/files/2012/04/imagen-destacada1.jpg 804w" sizes="(max-width: 700px) 100vw, 700px" data-attachment-id="7600" data-orig-file="https://xombitgames.com/files/2012/04/imagen-destacada1.jpg" data-orig-size="804,804" data-comments-opened="1" data-image-meta="{&quot;aperture&quot;:&quot;0&quot;,&quot;credit&quot;:&quot;&quot;,&quot;camera&quot;:&quot;&quot;,&quot;caption&quot;:&quot;&quot;,&quot;created_timestamp&quot;:&quot;0&quot;,&quot;copyright&quot;:&quot;&quot;,&quot;focal_length&quot;:&quot;0&quot;,&quot;iso&quot;:&quot;0&quot;,&quot;shutter_speed&quot;:&quot;0&quot;,&quot;title&quot;:&quot;&quot;}" data-image-title="Imagen destacada" data-image-description="" data-medium-file="https://xombitgames.com/files/2012/04/imagen-destacada1-400x400.jpg" data-large-file="https://xombitgames.com/files/2012/04/imagen-destacada1-700x700.jpg" />
        </dt></dl>
        <br style='clear: both' />
    </div>