Con el descanso merecido por las vacaciones de Semana Santa, hoy os volvemos a traer los cinco lanzamientos más relevantes de la industria del videojuego. No hay mucha chicha conocida, pero si le echáis un buen ojo os sonarán la mayoría de ellos y, seguramente, les deis una oportunidad el día de su salida al mercado. Veamos qué nos encontramos en los próximos siete días en el panorama videojueguil.
Cities in Motion 2 (PC)
Comenzamos la secuela de Cities in Motion, un simulador de creación de escenarios que nos pone al frente de la red de transporte de diversas ciudades. Deberemos gestionar todos los recursos, el marketing, los errores de nuestros trabajadores a bordo de los trenes y fuera de ellos, y cualquier avería a lo largo de toda la red de trenes. Una novedad muy jugosa de esta segunda entrega es el ciclo día-noche que presenta, dando gran realidad a las partidas. Además cuenta con un multijugador, para comparar qué red de la comunidad está en mejor estado en cada momento.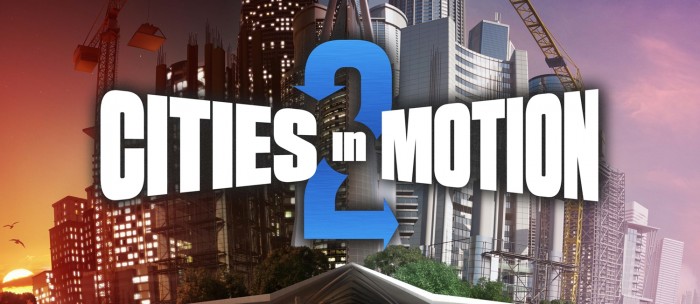 El juego saldrá únicamente para PC esta semana, concretamente el día 2 de abril. Los usuarios de Mac tendrán que esperar algunas semanas más, sin fecha determinada. Colossai Interactive y Paradox nos traen este título de creación que quiere imitar al mismísimo SimCity en lo que al género se refiere, y que lo consigue con creces. Podremos hacernos con él a través de descarga digital y por un precio estimado de 19,99 euros.
Lords of Football (PC)
Con Lords of Footbal, o lo que es lo mismo que 'Señores del fútbol', nos llega otro nuevo simulador de mánager de fútbol, al más puro estilo PC Fútbol. Con el reciente anuncio de que la franquicia de Michael Robinson volvería este año a nuestros PCs de la mano de FX Interactive, parece ser que Lords of Football nace con la idea puesta en arrebatarle desde ya el trono del género. Aunque cuando veáis su tráiler veréis que es más que un simple simulador.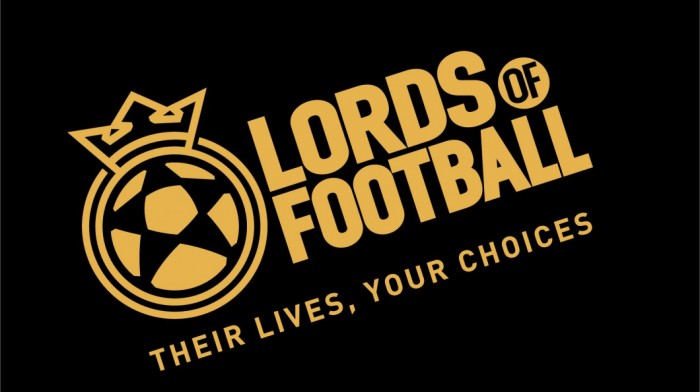 El título saldrá también en PS3 y Xbox 360 aunque aún no sabemos la fecha estimada. Para PC lo tendremos con nosotros el próximo 5 de abril por un montante estimado de 24,99 euros, aunque si eres de los afortunados que reservaron el título antes del pasado día 24 de marzo, su precio habrá sido 19,99 euros. En esta ocasión el juego ha contado con la ayuda y la supervisión del ex-futbolista italiano Gianluca Vialli, así se augura una buena dosis de simulación mánager de Geniaware a través de descarga digital, por el momento.
Defiance (PC, PS3, Xbox 360)
En nuestro tercer título, presentamos una mezcla entre shooter y MMO protagonizado por las razas humana y alienígena que intentan sobrevivir juntas a pesar de sus diferencias. La Tierra se ha convertido en un paraíso dominado completamente por máquinas extraterrestres. Todo esto ambientado en un supuesto futuro cercano. Por mi parte, esperemos que no lleguemos a esto algún día y menos cercano. El próximo 2 de abril lo tendremos entre nosotros en las tres plataformas.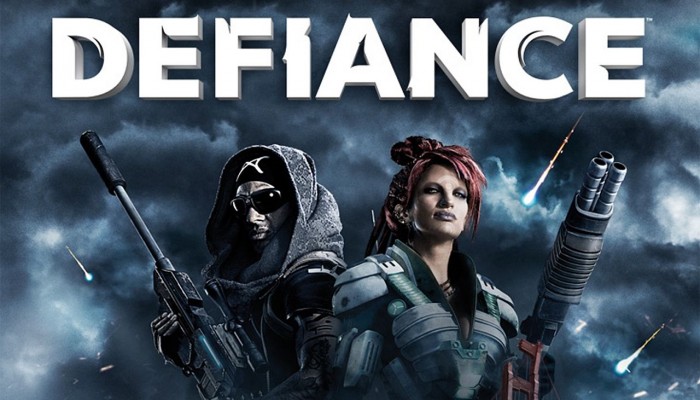 El juego es un proyecto muy ambicioso en el que está involucrada la TV americana y la desarrolladora Trion, ya que se estrenará al mismo tiempo que la serie SyFy. En esta serie se entremezclan historias en el mismo mundo fantástico del juego Defiance y se irán adaptando momentos del juego online a la serie cada semana. Un proyecto un tanto extraño, pero que esperemos que funcione y haga estar más unidos que nunca ambas industrias este año. El precio del juego será de unos 57 euros para consolas y 47 euros para PC.
Toki Tori 2 (Wii U)
Si el otro día hablábamos de la posibilidad de que en Reino Unido el stock de la nueva máquina de Nintendo se redujera por la falta de ventas allí, esta semana se estrena uno de esos juegos que todo usuario de la consola debería probar y tener, sobre todo si tiene pequeñajos en casa. El próximo 4 de abril saldrá a la venta en la eShop la segunda entrega de esta saga protagonizada por un lindo pollito. Estaba previsto para sacarlo junto al lanzamiento de la consola casi en navidades, pero no fue así porque dijeron que aún no era lo suficientemente bueno.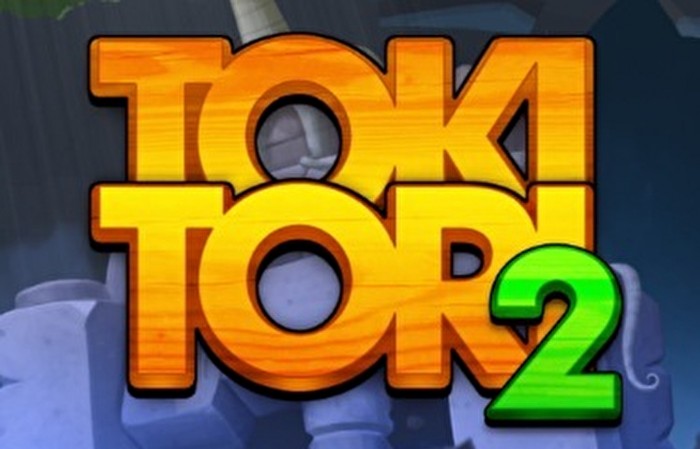 En esta entrega seguiremos disfrutando con las aventuras de un simpático pollito amarillo que se moverá por diversos escenarios en un género, el de las plataformas y puzles muy explotado pero al que aún puede sacársele mucho jugo. Será la continuación de la primera entrega hace diez años en Game Boy Color, y ha sido creado desde cero por la desarrolladora Two Tribes, la misma que el original. Su precio será de 14,99 euros.
Painkiller: Hell & Damnation (PS3, Xbox 360)
Las dos plataformas están listas para recibir la acción desenfrenada de estos dos shooters en primera persona. Hell y Damnation son la primera y la secuela de ésta entrega de la saga Painkiller aparecida en PC hace casi nueve años en lo que fue una continuación de la estela generada por Doom, Quake o Blood en lo que al género se tratara. Esta reedición aparecerá en consolas el próximo viernes 5 de abril. En PC ya fue lanzado el pasado año con no muy excelentes críticas.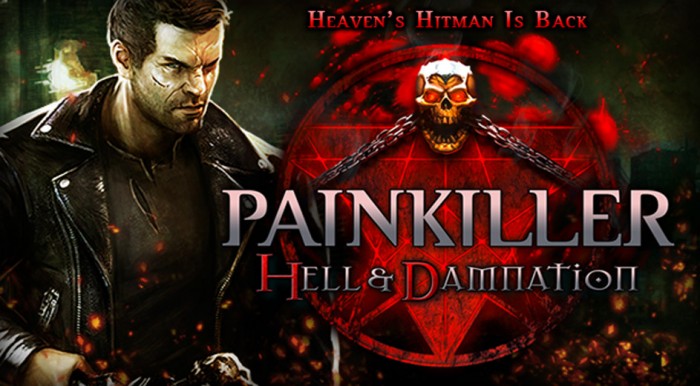 Desarrollado por The Farm 51, ambas partes de Painkiller no llegan a ser ambos juegos completos, ya que tienen menos niveles que los originales juntos. De hecho se esperaba que esta edición fuera aún mejor que el original, pero no ha sido así, únicamente los avances gráfico y sonoro son notables. Es un juego para los amantes de la acción directa y desenfrenada en un título de disparos, disparos y más disparos. Lo tendremos a la venta para consolas por unos 20 euros.
Galería de imágenes
    <style type='text/css'>
        #gallery-2 {
            margin: auto;
        }
        #gallery-2 .gallery-item {
            float: left;
            margin-top: 10px;
            text-align: center;
            width: 16%;
        }
        #gallery-2 img {
            border: 2px solid #cfcfcf;
        }
        #gallery-2 .gallery-caption {
            margin-left: 0;
        }
        /* see gallery_shortcode() in wp-includes/media.php */
    </style>
    <div data-carousel-extra='{"blog_id":27,"permalink":"https:\/\/xombitgames.com\/2013\/03\/lanzamientos-abril13-semana1","likes_blog_id":40960699}' id='gallery-2' class='gallery galleryid-31288 gallery-columns-6 gallery-size-large'><dl class='gallery-item'>
        <dt class='gallery-icon landscape'>
            <img width="700" height="449" src="https://xombitgames.com/files/2013/03/Toki-Tori-2-700x449.jpg" class="attachment-large size-large" alt="Portada del juego" srcset="https://xombitgames.com/files/2013/03/Toki-Tori-2-700x449.jpg 700w, https://xombitgames.com/files/2013/03/Toki-Tori-2-400x257.jpg 400w, https://xombitgames.com/files/2013/03/Toki-Tori-2-220x141.jpg 220w" sizes="(max-width: 700px) 100vw, 700px" data-attachment-id="31318" data-orig-file="https://xombitgames.com/files/2013/03/Toki-Tori-2.jpg" data-orig-size="1920,1234" data-comments-opened="1" data-image-meta="{&quot;aperture&quot;:&quot;0&quot;,&quot;credit&quot;:&quot;&quot;,&quot;camera&quot;:&quot;&quot;,&quot;caption&quot;:&quot;&quot;,&quot;created_timestamp&quot;:&quot;0&quot;,&quot;copyright&quot;:&quot;&quot;,&quot;focal_length&quot;:&quot;0&quot;,&quot;iso&quot;:&quot;0&quot;,&quot;shutter_speed&quot;:&quot;0&quot;,&quot;title&quot;:&quot;&quot;}" data-image-title="Toki Tori 2" data-image-description="" data-medium-file="https://xombitgames.com/files/2013/03/Toki-Tori-2-400x257.jpg" data-large-file="https://xombitgames.com/files/2013/03/Toki-Tori-2-700x449.jpg" />
        </dt></dl><dl class='gallery-item'>
        <dt class='gallery-icon landscape'>
            <img width="700" height="393" src="https://xombitgames.com/files/2013/03/Toki-Tori-2-4-700x393.jpg" class="attachment-large size-large" alt="Gameplay 4" srcset="https://xombitgames.com/files/2013/03/Toki-Tori-2-4-700x393.jpg 700w, https://xombitgames.com/files/2013/03/Toki-Tori-2-4-400x225.jpg 400w, https://xombitgames.com/files/2013/03/Toki-Tori-2-4-220x123.jpg 220w, https://xombitgames.com/files/2013/03/Toki-Tori-2-4.jpg 1280w" sizes="(max-width: 700px) 100vw, 700px" data-attachment-id="31317" data-orig-file="https://xombitgames.com/files/2013/03/Toki-Tori-2-4.jpg" data-orig-size="1280,720" data-comments-opened="1" data-image-meta="{&quot;aperture&quot;:&quot;0&quot;,&quot;credit&quot;:&quot;&quot;,&quot;camera&quot;:&quot;&quot;,&quot;caption&quot;:&quot;&quot;,&quot;created_timestamp&quot;:&quot;0&quot;,&quot;copyright&quot;:&quot;&quot;,&quot;focal_length&quot;:&quot;0&quot;,&quot;iso&quot;:&quot;0&quot;,&quot;shutter_speed&quot;:&quot;0&quot;,&quot;title&quot;:&quot;&quot;}" data-image-title="Toki Tori 2 (4)" data-image-description="" data-medium-file="https://xombitgames.com/files/2013/03/Toki-Tori-2-4-400x225.jpg" data-large-file="https://xombitgames.com/files/2013/03/Toki-Tori-2-4-700x393.jpg" />
        </dt></dl><dl class='gallery-item'>
        <dt class='gallery-icon landscape'>
            <img width="700" height="393" src="https://xombitgames.com/files/2013/03/Toki-Tori-2-3-700x393.jpg" class="attachment-large size-large" alt="Gameplay 3" srcset="https://xombitgames.com/files/2013/03/Toki-Tori-2-3-700x393.jpg 700w, https://xombitgames.com/files/2013/03/Toki-Tori-2-3-400x225.jpg 400w, https://xombitgames.com/files/2013/03/Toki-Tori-2-3-220x123.jpg 220w, https://xombitgames.com/files/2013/03/Toki-Tori-2-3.jpg 1200w" sizes="(max-width: 700px) 100vw, 700px" data-attachment-id="31316" data-orig-file="https://xombitgames.com/files/2013/03/Toki-Tori-2-3.jpg" data-orig-size="1200,675" data-comments-opened="1" data-image-meta="{&quot;aperture&quot;:&quot;0&quot;,&quot;credit&quot;:&quot;&quot;,&quot;camera&quot;:&quot;&quot;,&quot;caption&quot;:&quot;&quot;,&quot;created_timestamp&quot;:&quot;0&quot;,&quot;copyright&quot;:&quot;&quot;,&quot;focal_length&quot;:&quot;0&quot;,&quot;iso&quot;:&quot;0&quot;,&quot;shutter_speed&quot;:&quot;0&quot;,&quot;title&quot;:&quot;&quot;}" data-image-title="Toki Tori 2 (3)" data-image-description="" data-medium-file="https://xombitgames.com/files/2013/03/Toki-Tori-2-3-400x225.jpg" data-large-file="https://xombitgames.com/files/2013/03/Toki-Tori-2-3-700x393.jpg" />
        </dt></dl><dl class='gallery-item'>
        <dt class='gallery-icon landscape'>
            <img width="700" height="437" src="https://xombitgames.com/files/2013/03/Toki-Tori-2-2-700x437.jpg" class="attachment-large size-large" alt="Gameplay 2" srcset="https://xombitgames.com/files/2013/03/Toki-Tori-2-2-700x437.jpg 700w, https://xombitgames.com/files/2013/03/Toki-Tori-2-2-400x250.jpg 400w, https://xombitgames.com/files/2013/03/Toki-Tori-2-2-220x137.jpg 220w, https://xombitgames.com/files/2013/03/Toki-Tori-2-2.jpg 1440w" sizes="(max-width: 700px) 100vw, 700px" data-attachment-id="31315" data-orig-file="https://xombitgames.com/files/2013/03/Toki-Tori-2-2.jpg" data-orig-size="1440,900" data-comments-opened="1" data-image-meta="{&quot;aperture&quot;:&quot;0&quot;,&quot;credit&quot;:&quot;&quot;,&quot;camera&quot;:&quot;&quot;,&quot;caption&quot;:&quot;&quot;,&quot;created_timestamp&quot;:&quot;0&quot;,&quot;copyright&quot;:&quot;&quot;,&quot;focal_length&quot;:&quot;0&quot;,&quot;iso&quot;:&quot;0&quot;,&quot;shutter_speed&quot;:&quot;0&quot;,&quot;title&quot;:&quot;&quot;}" data-image-title="Toki Tori 2 (2)" data-image-description="" data-medium-file="https://xombitgames.com/files/2013/03/Toki-Tori-2-2-400x250.jpg" data-large-file="https://xombitgames.com/files/2013/03/Toki-Tori-2-2-700x437.jpg" />
        </dt></dl><dl class='gallery-item'>
        <dt class='gallery-icon landscape'>
            <img width="700" height="393" src="https://xombitgames.com/files/2013/03/Toki-Tori-2-1-700x393.jpg" class="attachment-large size-large" alt="Gameplay 1" srcset="https://xombitgames.com/files/2013/03/Toki-Tori-2-1-700x393.jpg 700w, https://xombitgames.com/files/2013/03/Toki-Tori-2-1-400x225.jpg 400w, https://xombitgames.com/files/2013/03/Toki-Tori-2-1-220x123.jpg 220w, https://xombitgames.com/files/2013/03/Toki-Tori-2-1.jpg 1280w" sizes="(max-width: 700px) 100vw, 700px" data-attachment-id="31314" data-orig-file="https://xombitgames.com/files/2013/03/Toki-Tori-2-1.jpg" data-orig-size="1280,720" data-comments-opened="1" data-image-meta="{&quot;aperture&quot;:&quot;0&quot;,&quot;credit&quot;:&quot;&quot;,&quot;camera&quot;:&quot;&quot;,&quot;caption&quot;:&quot;&quot;,&quot;created_timestamp&quot;:&quot;0&quot;,&quot;copyright&quot;:&quot;&quot;,&quot;focal_length&quot;:&quot;0&quot;,&quot;iso&quot;:&quot;0&quot;,&quot;shutter_speed&quot;:&quot;0&quot;,&quot;title&quot;:&quot;&quot;}" data-image-title="Toki Tori 2 (1)" data-image-description="" data-medium-file="https://xombitgames.com/files/2013/03/Toki-Tori-2-1-400x225.jpg" data-large-file="https://xombitgames.com/files/2013/03/Toki-Tori-2-1-700x393.jpg" />
        </dt></dl><dl class='gallery-item'>
        <dt class='gallery-icon landscape'>
            <img width="700" height="386" src="https://xombitgames.com/files/2013/03/Painkiller-Hell-Damnation-700x386.jpg" class="attachment-large size-large" alt="Portada del juego" srcset="https://xombitgames.com/files/2013/03/Painkiller-Hell-Damnation-700x386.jpg 700w, https://xombitgames.com/files/2013/03/Painkiller-Hell-Damnation-400x220.jpg 400w, https://xombitgames.com/files/2013/03/Painkiller-Hell-Damnation-220x121.jpg 220w, https://xombitgames.com/files/2013/03/Painkiller-Hell-Damnation.jpg 943w" sizes="(max-width: 700px) 100vw, 700px" data-attachment-id="31313" data-orig-file="https://xombitgames.com/files/2013/03/Painkiller-Hell-Damnation.jpg" data-orig-size="943,521" data-comments-opened="1" data-image-meta="{&quot;aperture&quot;:&quot;0&quot;,&quot;credit&quot;:&quot;&quot;,&quot;camera&quot;:&quot;&quot;,&quot;caption&quot;:&quot;&quot;,&quot;created_timestamp&quot;:&quot;0&quot;,&quot;copyright&quot;:&quot;&quot;,&quot;focal_length&quot;:&quot;0&quot;,&quot;iso&quot;:&quot;0&quot;,&quot;shutter_speed&quot;:&quot;0&quot;,&quot;title&quot;:&quot;&quot;}" data-image-title="Painkiller Hell &#038; Damnation" data-image-description="" data-medium-file="https://xombitgames.com/files/2013/03/Painkiller-Hell-Damnation-400x220.jpg" data-large-file="https://xombitgames.com/files/2013/03/Painkiller-Hell-Damnation-700x386.jpg" />
        </dt></dl><br style="clear: both" /><dl class='gallery-item'>
        <dt class='gallery-icon landscape'>
            <img width="700" height="393" src="https://xombitgames.com/files/2013/03/Painkiller-Hell-Damnation-4-700x393.jpg" class="attachment-large size-large" alt="Gameplay 4" srcset="https://xombitgames.com/files/2013/03/Painkiller-Hell-Damnation-4-700x393.jpg 700w, https://xombitgames.com/files/2013/03/Painkiller-Hell-Damnation-4-400x225.jpg 400w, https://xombitgames.com/files/2013/03/Painkiller-Hell-Damnation-4-220x123.jpg 220w" sizes="(max-width: 700px) 100vw, 700px" data-attachment-id="31312" data-orig-file="https://xombitgames.com/files/2013/03/Painkiller-Hell-Damnation-4.jpg" data-orig-size="1920,1080" data-comments-opened="1" data-image-meta="{&quot;aperture&quot;:&quot;0&quot;,&quot;credit&quot;:&quot;&quot;,&quot;camera&quot;:&quot;&quot;,&quot;caption&quot;:&quot;&quot;,&quot;created_timestamp&quot;:&quot;0&quot;,&quot;copyright&quot;:&quot;&quot;,&quot;focal_length&quot;:&quot;0&quot;,&quot;iso&quot;:&quot;0&quot;,&quot;shutter_speed&quot;:&quot;0&quot;,&quot;title&quot;:&quot;&quot;}" data-image-title="Painkiller Hell &#038; Damnation (4)" data-image-description="" data-medium-file="https://xombitgames.com/files/2013/03/Painkiller-Hell-Damnation-4-400x225.jpg" data-large-file="https://xombitgames.com/files/2013/03/Painkiller-Hell-Damnation-4-700x393.jpg" />
        </dt></dl><dl class='gallery-item'>
        <dt class='gallery-icon landscape'>
            <img width="700" height="437" src="https://xombitgames.com/files/2013/03/Painkiller-Hell-Damnation-3-700x437.jpg" class="attachment-large size-large" alt="Gameplay 3" srcset="https://xombitgames.com/files/2013/03/Painkiller-Hell-Damnation-3-700x437.jpg 700w, https://xombitgames.com/files/2013/03/Painkiller-Hell-Damnation-3-400x250.jpg 400w, https://xombitgames.com/files/2013/03/Painkiller-Hell-Damnation-3-220x137.jpg 220w, https://xombitgames.com/files/2013/03/Painkiller-Hell-Damnation-3.jpg 1151w" sizes="(max-width: 700px) 100vw, 700px" data-attachment-id="31311" data-orig-file="https://xombitgames.com/files/2013/03/Painkiller-Hell-Damnation-3.jpg" data-orig-size="1151,720" data-comments-opened="1" data-image-meta="{&quot;aperture&quot;:&quot;0&quot;,&quot;credit&quot;:&quot;&quot;,&quot;camera&quot;:&quot;&quot;,&quot;caption&quot;:&quot;&quot;,&quot;created_timestamp&quot;:&quot;0&quot;,&quot;copyright&quot;:&quot;&quot;,&quot;focal_length&quot;:&quot;0&quot;,&quot;iso&quot;:&quot;0&quot;,&quot;shutter_speed&quot;:&quot;0&quot;,&quot;title&quot;:&quot;&quot;}" data-image-title="Painkiller Hell &#038; Damnation (3)" data-image-description="" data-medium-file="https://xombitgames.com/files/2013/03/Painkiller-Hell-Damnation-3-400x250.jpg" data-large-file="https://xombitgames.com/files/2013/03/Painkiller-Hell-Damnation-3-700x437.jpg" />
        </dt></dl><dl class='gallery-item'>
        <dt class='gallery-icon landscape'>
            <img width="700" height="393" src="https://xombitgames.com/files/2013/03/Painkiller-Hell-Damnation-2-700x393.jpg" class="attachment-large size-large" alt="Gameplay 2" srcset="https://xombitgames.com/files/2013/03/Painkiller-Hell-Damnation-2-700x393.jpg 700w, https://xombitgames.com/files/2013/03/Painkiller-Hell-Damnation-2-400x225.jpg 400w, https://xombitgames.com/files/2013/03/Painkiller-Hell-Damnation-2-220x123.jpg 220w, https://xombitgames.com/files/2013/03/Painkiller-Hell-Damnation-2.jpg 1280w" sizes="(max-width: 700px) 100vw, 700px" data-attachment-id="31310" data-orig-file="https://xombitgames.com/files/2013/03/Painkiller-Hell-Damnation-2.jpg" data-orig-size="1280,720" data-comments-opened="1" data-image-meta="{&quot;aperture&quot;:&quot;0&quot;,&quot;credit&quot;:&quot;&quot;,&quot;camera&quot;:&quot;&quot;,&quot;caption&quot;:&quot;&quot;,&quot;created_timestamp&quot;:&quot;0&quot;,&quot;copyright&quot;:&quot;&quot;,&quot;focal_length&quot;:&quot;0&quot;,&quot;iso&quot;:&quot;0&quot;,&quot;shutter_speed&quot;:&quot;0&quot;,&quot;title&quot;:&quot;&quot;}" data-image-title="Painkiller Hell &#038; Damnation (2)" data-image-description="" data-medium-file="https://xombitgames.com/files/2013/03/Painkiller-Hell-Damnation-2-400x225.jpg" data-large-file="https://xombitgames.com/files/2013/03/Painkiller-Hell-Damnation-2-700x393.jpg" />
        </dt></dl><dl class='gallery-item'>
        <dt class='gallery-icon landscape'>
            <img width="700" height="393" src="https://xombitgames.com/files/2013/03/Painkiller-Hell-Damnation-1-700x393.jpg" class="attachment-large size-large" alt="Gameplay 1" srcset="https://xombitgames.com/files/2013/03/Painkiller-Hell-Damnation-1-700x393.jpg 700w, https://xombitgames.com/files/2013/03/Painkiller-Hell-Damnation-1-400x225.jpg 400w, https://xombitgames.com/files/2013/03/Painkiller-Hell-Damnation-1-220x123.jpg 220w, https://xombitgames.com/files/2013/03/Painkiller-Hell-Damnation-1.jpg 1280w" sizes="(max-width: 700px) 100vw, 700px" data-attachment-id="31309" data-orig-file="https://xombitgames.com/files/2013/03/Painkiller-Hell-Damnation-1.jpg" data-orig-size="1280,720" data-comments-opened="1" data-image-meta="{&quot;aperture&quot;:&quot;0&quot;,&quot;credit&quot;:&quot;&quot;,&quot;camera&quot;:&quot;&quot;,&quot;caption&quot;:&quot;&quot;,&quot;created_timestamp&quot;:&quot;0&quot;,&quot;copyright&quot;:&quot;&quot;,&quot;focal_length&quot;:&quot;0&quot;,&quot;iso&quot;:&quot;0&quot;,&quot;shutter_speed&quot;:&quot;0&quot;,&quot;title&quot;:&quot;&quot;}" data-image-title="Painkiller Hell &#038; Damnation (1)" data-image-description="" data-medium-file="https://xombitgames.com/files/2013/03/Painkiller-Hell-Damnation-1-400x225.jpg" data-large-file="https://xombitgames.com/files/2013/03/Painkiller-Hell-Damnation-1-700x393.jpg" />
        </dt></dl><dl class='gallery-item'>
        <dt class='gallery-icon landscape'>
            <img width="700" height="392" src="https://xombitgames.com/files/2013/03/Lords-of-football-700x392.jpg" class="attachment-large size-large" alt="Portada del juego" srcset="https://xombitgames.com/files/2013/03/Lords-of-football-700x392.jpg 700w, https://xombitgames.com/files/2013/03/Lords-of-football-400x224.jpg 400w, https://xombitgames.com/files/2013/03/Lords-of-football-220x123.jpg 220w, https://xombitgames.com/files/2013/03/Lords-of-football.jpg 1060w" sizes="(max-width: 700px) 100vw, 700px" data-attachment-id="31308" data-orig-file="https://xombitgames.com/files/2013/03/Lords-of-football.jpg" data-orig-size="1060,595" data-comments-opened="1" data-image-meta="{&quot;aperture&quot;:&quot;0&quot;,&quot;credit&quot;:&quot;&quot;,&quot;camera&quot;:&quot;&quot;,&quot;caption&quot;:&quot;&quot;,&quot;created_timestamp&quot;:&quot;0&quot;,&quot;copyright&quot;:&quot;&quot;,&quot;focal_length&quot;:&quot;0&quot;,&quot;iso&quot;:&quot;0&quot;,&quot;shutter_speed&quot;:&quot;0&quot;,&quot;title&quot;:&quot;&quot;}" data-image-title="Lords of football" data-image-description="" data-medium-file="https://xombitgames.com/files/2013/03/Lords-of-football-400x224.jpg" data-large-file="https://xombitgames.com/files/2013/03/Lords-of-football-700x392.jpg" />
        </dt></dl><dl class='gallery-item'>
        <dt class='gallery-icon landscape'>
            <img width="700" height="437" src="https://xombitgames.com/files/2013/03/Lords-of-football-4-700x437.jpg" class="attachment-large size-large" alt="Gameplay 4" srcset="https://xombitgames.com/files/2013/03/Lords-of-football-4-700x437.jpg 700w, https://xombitgames.com/files/2013/03/Lords-of-football-4-400x250.jpg 400w, https://xombitgames.com/files/2013/03/Lords-of-football-4-220x137.jpg 220w, https://xombitgames.com/files/2013/03/Lords-of-football-4.jpg 1152w" sizes="(max-width: 700px) 100vw, 700px" data-attachment-id="31307" data-orig-file="https://xombitgames.com/files/2013/03/Lords-of-football-4.jpg" data-orig-size="1152,720" data-comments-opened="1" data-image-meta="{&quot;aperture&quot;:&quot;0&quot;,&quot;credit&quot;:&quot;&quot;,&quot;camera&quot;:&quot;&quot;,&quot;caption&quot;:&quot;&quot;,&quot;created_timestamp&quot;:&quot;0&quot;,&quot;copyright&quot;:&quot;&quot;,&quot;focal_length&quot;:&quot;0&quot;,&quot;iso&quot;:&quot;0&quot;,&quot;shutter_speed&quot;:&quot;0&quot;,&quot;title&quot;:&quot;&quot;}" data-image-title="Lords of football (4)" data-image-description="" data-medium-file="https://xombitgames.com/files/2013/03/Lords-of-football-4-400x250.jpg" data-large-file="https://xombitgames.com/files/2013/03/Lords-of-football-4-700x437.jpg" />
        </dt></dl><br style="clear: both" /><dl class='gallery-item'>
        <dt class='gallery-icon landscape'>
            <img width="700" height="437" src="https://xombitgames.com/files/2013/03/Lords-of-football-3-700x437.jpg" class="attachment-large size-large" alt="Gameplay 3" srcset="https://xombitgames.com/files/2013/03/Lords-of-football-3-700x437.jpg 700w, https://xombitgames.com/files/2013/03/Lords-of-football-3-400x250.jpg 400w, https://xombitgames.com/files/2013/03/Lords-of-football-3-220x137.jpg 220w, https://xombitgames.com/files/2013/03/Lords-of-football-3.jpg 1152w" sizes="(max-width: 700px) 100vw, 700px" data-attachment-id="31306" data-orig-file="https://xombitgames.com/files/2013/03/Lords-of-football-3.jpg" data-orig-size="1152,720" data-comments-opened="1" data-image-meta="{&quot;aperture&quot;:&quot;0&quot;,&quot;credit&quot;:&quot;&quot;,&quot;camera&quot;:&quot;&quot;,&quot;caption&quot;:&quot;&quot;,&quot;created_timestamp&quot;:&quot;0&quot;,&quot;copyright&quot;:&quot;&quot;,&quot;focal_length&quot;:&quot;0&quot;,&quot;iso&quot;:&quot;0&quot;,&quot;shutter_speed&quot;:&quot;0&quot;,&quot;title&quot;:&quot;&quot;}" data-image-title="Lords of football (3)" data-image-description="" data-medium-file="https://xombitgames.com/files/2013/03/Lords-of-football-3-400x250.jpg" data-large-file="https://xombitgames.com/files/2013/03/Lords-of-football-3-700x437.jpg" />
        </dt></dl><dl class='gallery-item'>
        <dt class='gallery-icon landscape'>
            <img width="700" height="393" src="https://xombitgames.com/files/2013/03/Lords-of-football-2-700x393.jpg" class="attachment-large size-large" alt="Gameplay 2" srcset="https://xombitgames.com/files/2013/03/Lords-of-football-2-700x393.jpg 700w, https://xombitgames.com/files/2013/03/Lords-of-football-2-400x225.jpg 400w, https://xombitgames.com/files/2013/03/Lords-of-football-2-220x123.jpg 220w" sizes="(max-width: 700px) 100vw, 700px" data-attachment-id="31305" data-orig-file="https://xombitgames.com/files/2013/03/Lords-of-football-2.jpg" data-orig-size="1920,1080" data-comments-opened="1" data-image-meta="{&quot;aperture&quot;:&quot;0&quot;,&quot;credit&quot;:&quot;&quot;,&quot;camera&quot;:&quot;&quot;,&quot;caption&quot;:&quot;&quot;,&quot;created_timestamp&quot;:&quot;0&quot;,&quot;copyright&quot;:&quot;&quot;,&quot;focal_length&quot;:&quot;0&quot;,&quot;iso&quot;:&quot;0&quot;,&quot;shutter_speed&quot;:&quot;0&quot;,&quot;title&quot;:&quot;&quot;}" data-image-title="Lords of football (2)" data-image-description="" data-medium-file="https://xombitgames.com/files/2013/03/Lords-of-football-2-400x225.jpg" data-large-file="https://xombitgames.com/files/2013/03/Lords-of-football-2-700x393.jpg" />
        </dt></dl><dl class='gallery-item'>
        <dt class='gallery-icon landscape'>
            <img width="700" height="393" src="https://xombitgames.com/files/2013/03/Lords-of-football-1-700x393.jpg" class="attachment-large size-large" alt="Gameplay 1" srcset="https://xombitgames.com/files/2013/03/Lords-of-football-1-700x393.jpg 700w, https://xombitgames.com/files/2013/03/Lords-of-football-1-400x225.jpg 400w, https://xombitgames.com/files/2013/03/Lords-of-football-1-220x123.jpg 220w" sizes="(max-width: 700px) 100vw, 700px" data-attachment-id="31304" data-orig-file="https://xombitgames.com/files/2013/03/Lords-of-football-1.jpg" data-orig-size="1920,1080" data-comments-opened="1" data-image-meta="{&quot;aperture&quot;:&quot;0&quot;,&quot;credit&quot;:&quot;&quot;,&quot;camera&quot;:&quot;&quot;,&quot;caption&quot;:&quot;&quot;,&quot;created_timestamp&quot;:&quot;0&quot;,&quot;copyright&quot;:&quot;&quot;,&quot;focal_length&quot;:&quot;0&quot;,&quot;iso&quot;:&quot;0&quot;,&quot;shutter_speed&quot;:&quot;0&quot;,&quot;title&quot;:&quot;&quot;}" data-image-title="Lords of football (1)" data-image-description="" data-medium-file="https://xombitgames.com/files/2013/03/Lords-of-football-1-400x225.jpg" data-large-file="https://xombitgames.com/files/2013/03/Lords-of-football-1-700x393.jpg" />
        </dt></dl><dl class='gallery-item'>
        <dt class='gallery-icon landscape'>
            <img width="700" height="400" src="https://xombitgames.com/files/2013/03/Defiance-700x400.jpg" class="attachment-large size-large" alt="Portada del juego" srcset="https://xombitgames.com/files/2013/03/Defiance-700x400.jpg 700w, https://xombitgames.com/files/2013/03/Defiance-400x228.jpg 400w, https://xombitgames.com/files/2013/03/Defiance-220x125.jpg 220w, https://xombitgames.com/files/2013/03/Defiance.jpg 1280w" sizes="(max-width: 700px) 100vw, 700px" data-attachment-id="31303" data-orig-file="https://xombitgames.com/files/2013/03/Defiance.jpg" data-orig-size="1280,732" data-comments-opened="1" data-image-meta="{&quot;aperture&quot;:&quot;0&quot;,&quot;credit&quot;:&quot;&quot;,&quot;camera&quot;:&quot;&quot;,&quot;caption&quot;:&quot;&quot;,&quot;created_timestamp&quot;:&quot;0&quot;,&quot;copyright&quot;:&quot;&quot;,&quot;focal_length&quot;:&quot;0&quot;,&quot;iso&quot;:&quot;0&quot;,&quot;shutter_speed&quot;:&quot;0&quot;,&quot;title&quot;:&quot;&quot;}" data-image-title="Defiance" data-image-description="" data-medium-file="https://xombitgames.com/files/2013/03/Defiance-400x228.jpg" data-large-file="https://xombitgames.com/files/2013/03/Defiance-700x400.jpg" />
        </dt></dl><dl class='gallery-item'>
        <dt class='gallery-icon landscape'>
            <img width="700" height="395" src="https://xombitgames.com/files/2013/03/Defiance-4-700x395.jpg" class="attachment-large size-large" alt="Gameplay 4" srcset="https://xombitgames.com/files/2013/03/Defiance-4-700x395.jpg 700w, https://xombitgames.com/files/2013/03/Defiance-4-400x225.jpg 400w, https://xombitgames.com/files/2013/03/Defiance-4-220x124.jpg 220w, https://xombitgames.com/files/2013/03/Defiance-4.jpg 910w" sizes="(max-width: 700px) 100vw, 700px" data-attachment-id="31302" data-orig-file="https://xombitgames.com/files/2013/03/Defiance-4.jpg" data-orig-size="910,514" data-comments-opened="1" data-image-meta="{&quot;aperture&quot;:&quot;0&quot;,&quot;credit&quot;:&quot;&quot;,&quot;camera&quot;:&quot;&quot;,&quot;caption&quot;:&quot;&quot;,&quot;created_timestamp&quot;:&quot;0&quot;,&quot;copyright&quot;:&quot;&quot;,&quot;focal_length&quot;:&quot;0&quot;,&quot;iso&quot;:&quot;0&quot;,&quot;shutter_speed&quot;:&quot;0&quot;,&quot;title&quot;:&quot;&quot;}" data-image-title="Defiance (4)" data-image-description="" data-medium-file="https://xombitgames.com/files/2013/03/Defiance-4-400x225.jpg" data-large-file="https://xombitgames.com/files/2013/03/Defiance-4-700x395.jpg" />
        </dt></dl><dl class='gallery-item'>
        <dt class='gallery-icon landscape'>
            <img width="700" height="393" src="https://xombitgames.com/files/2013/03/Defiance-3-700x393.jpg" class="attachment-large size-large" alt="Gameplay 3" srcset="https://xombitgames.com/files/2013/03/Defiance-3-700x393.jpg 700w, https://xombitgames.com/files/2013/03/Defiance-3-400x225.jpg 400w, https://xombitgames.com/files/2013/03/Defiance-3-220x123.jpg 220w, https://xombitgames.com/files/2013/03/Defiance-3.jpg 1280w" sizes="(max-width: 700px) 100vw, 700px" data-attachment-id="31301" data-orig-file="https://xombitgames.com/files/2013/03/Defiance-3.jpg" data-orig-size="1280,720" data-comments-opened="1" data-image-meta="{&quot;aperture&quot;:&quot;0&quot;,&quot;credit&quot;:&quot;&quot;,&quot;camera&quot;:&quot;&quot;,&quot;caption&quot;:&quot;&quot;,&quot;created_timestamp&quot;:&quot;0&quot;,&quot;copyright&quot;:&quot;&quot;,&quot;focal_length&quot;:&quot;0&quot;,&quot;iso&quot;:&quot;0&quot;,&quot;shutter_speed&quot;:&quot;0&quot;,&quot;title&quot;:&quot;&quot;}" data-image-title="Defiance (3)" data-image-description="" data-medium-file="https://xombitgames.com/files/2013/03/Defiance-3-400x225.jpg" data-large-file="https://xombitgames.com/files/2013/03/Defiance-3-700x393.jpg" />
        </dt></dl><br style="clear: both" /><dl class='gallery-item'>
        <dt class='gallery-icon landscape'>
            <img width="700" height="395" src="https://xombitgames.com/files/2013/03/Defiance-2-700x395.jpg" class="attachment-large size-large" alt="Gameplay 2" srcset="https://xombitgames.com/files/2013/03/Defiance-2-700x395.jpg 700w, https://xombitgames.com/files/2013/03/Defiance-2-400x225.jpg 400w, https://xombitgames.com/files/2013/03/Defiance-2-220x124.jpg 220w, https://xombitgames.com/files/2013/03/Defiance-2.jpg 910w" sizes="(max-width: 700px) 100vw, 700px" data-attachment-id="31300" data-orig-file="https://xombitgames.com/files/2013/03/Defiance-2.jpg" data-orig-size="910,514" data-comments-opened="1" data-image-meta="{&quot;aperture&quot;:&quot;0&quot;,&quot;credit&quot;:&quot;&quot;,&quot;camera&quot;:&quot;&quot;,&quot;caption&quot;:&quot;&quot;,&quot;created_timestamp&quot;:&quot;0&quot;,&quot;copyright&quot;:&quot;&quot;,&quot;focal_length&quot;:&quot;0&quot;,&quot;iso&quot;:&quot;0&quot;,&quot;shutter_speed&quot;:&quot;0&quot;,&quot;title&quot;:&quot;&quot;}" data-image-title="Defiance (2)" data-image-description="" data-medium-file="https://xombitgames.com/files/2013/03/Defiance-2-400x225.jpg" data-large-file="https://xombitgames.com/files/2013/03/Defiance-2-700x395.jpg" />
        </dt></dl><dl class='gallery-item'>
        <dt class='gallery-icon landscape'>
            <img width="700" height="437" src="https://xombitgames.com/files/2013/03/Defiance-1-700x437.jpg" class="attachment-large size-large" alt="Gameplay 1" srcset="https://xombitgames.com/files/2013/03/Defiance-1-700x437.jpg 700w, https://xombitgames.com/files/2013/03/Defiance-1-400x250.jpg 400w, https://xombitgames.com/files/2013/03/Defiance-1-220x137.jpg 220w, https://xombitgames.com/files/2013/03/Defiance-1.jpg 960w" sizes="(max-width: 700px) 100vw, 700px" data-attachment-id="31299" data-orig-file="https://xombitgames.com/files/2013/03/Defiance-1.jpg" data-orig-size="960,600" data-comments-opened="1" data-image-meta="{&quot;aperture&quot;:&quot;0&quot;,&quot;credit&quot;:&quot;&quot;,&quot;camera&quot;:&quot;&quot;,&quot;caption&quot;:&quot;&quot;,&quot;created_timestamp&quot;:&quot;0&quot;,&quot;copyright&quot;:&quot;&quot;,&quot;focal_length&quot;:&quot;0&quot;,&quot;iso&quot;:&quot;0&quot;,&quot;shutter_speed&quot;:&quot;0&quot;,&quot;title&quot;:&quot;&quot;}" data-image-title="Defiance (1)" data-image-description="" data-medium-file="https://xombitgames.com/files/2013/03/Defiance-1-400x250.jpg" data-large-file="https://xombitgames.com/files/2013/03/Defiance-1-700x437.jpg" />
        </dt></dl><dl class='gallery-item'>
        <dt class='gallery-icon landscape'>
            <img width="700" height="304" src="https://xombitgames.com/files/2013/03/Cities-in-Motion-21-700x304.jpg" class="attachment-large size-large" alt="Portada del juego" srcset="https://xombitgames.com/files/2013/03/Cities-in-Motion-21-700x304.jpg 700w, https://xombitgames.com/files/2013/03/Cities-in-Motion-21-400x174.jpg 400w, https://xombitgames.com/files/2013/03/Cities-in-Motion-21-220x95.jpg 220w, https://xombitgames.com/files/2013/03/Cities-in-Motion-21.jpg 1500w" sizes="(max-width: 700px) 100vw, 700px" data-attachment-id="31362" data-orig-file="https://xombitgames.com/files/2013/03/Cities-in-Motion-21.jpg" data-orig-size="1500,653" data-comments-opened="1" data-image-meta="{&quot;aperture&quot;:&quot;0&quot;,&quot;credit&quot;:&quot;&quot;,&quot;camera&quot;:&quot;&quot;,&quot;caption&quot;:&quot;&quot;,&quot;created_timestamp&quot;:&quot;0&quot;,&quot;copyright&quot;:&quot;&quot;,&quot;focal_length&quot;:&quot;0&quot;,&quot;iso&quot;:&quot;0&quot;,&quot;shutter_speed&quot;:&quot;0&quot;,&quot;title&quot;:&quot;&quot;}" data-image-title="Cities in Motion 2" data-image-description="" data-medium-file="https://xombitgames.com/files/2013/03/Cities-in-Motion-21-400x174.jpg" data-large-file="https://xombitgames.com/files/2013/03/Cities-in-Motion-21-700x304.jpg" />
        </dt></dl><dl class='gallery-item'>
        <dt class='gallery-icon landscape'>
            <img width="700" height="437" src="https://xombitgames.com/files/2013/03/Cities-in-Motion-2-4-700x437.jpg" class="attachment-large size-large" alt="Gameplay 4" srcset="https://xombitgames.com/files/2013/03/Cities-in-Motion-2-4-700x437.jpg 700w, https://xombitgames.com/files/2013/03/Cities-in-Motion-2-4-400x250.jpg 400w, https://xombitgames.com/files/2013/03/Cities-in-Motion-2-4-220x137.jpg 220w, https://xombitgames.com/files/2013/03/Cities-in-Motion-2-4.jpg 1000w" sizes="(max-width: 700px) 100vw, 700px" data-attachment-id="31297" data-orig-file="https://xombitgames.com/files/2013/03/Cities-in-Motion-2-4.jpg" data-orig-size="1000,625" data-comments-opened="1" data-image-meta="{&quot;aperture&quot;:&quot;0&quot;,&quot;credit&quot;:&quot;&quot;,&quot;camera&quot;:&quot;&quot;,&quot;caption&quot;:&quot;&quot;,&quot;created_timestamp&quot;:&quot;0&quot;,&quot;copyright&quot;:&quot;&quot;,&quot;focal_length&quot;:&quot;0&quot;,&quot;iso&quot;:&quot;0&quot;,&quot;shutter_speed&quot;:&quot;0&quot;,&quot;title&quot;:&quot;&quot;}" data-image-title="Cities in Motion 2 (4)" data-image-description="" data-medium-file="https://xombitgames.com/files/2013/03/Cities-in-Motion-2-4-400x250.jpg" data-large-file="https://xombitgames.com/files/2013/03/Cities-in-Motion-2-4-700x437.jpg" />
        </dt></dl><dl class='gallery-item'>
        <dt class='gallery-icon landscape'>
            <img width="700" height="393" src="https://xombitgames.com/files/2013/03/Cities-in-Motion-2-3-700x393.jpg" class="attachment-large size-large" alt="Gameplay 3" srcset="https://xombitgames.com/files/2013/03/Cities-in-Motion-2-3-700x393.jpg 700w, https://xombitgames.com/files/2013/03/Cities-in-Motion-2-3-400x225.jpg 400w, https://xombitgames.com/files/2013/03/Cities-in-Motion-2-3-220x123.jpg 220w" sizes="(max-width: 700px) 100vw, 700px" data-attachment-id="31296" data-orig-file="https://xombitgames.com/files/2013/03/Cities-in-Motion-2-3.jpg" data-orig-size="1920,1080" data-comments-opened="1" data-image-meta="{&quot;aperture&quot;:&quot;0&quot;,&quot;credit&quot;:&quot;&quot;,&quot;camera&quot;:&quot;&quot;,&quot;caption&quot;:&quot;&quot;,&quot;created_timestamp&quot;:&quot;0&quot;,&quot;copyright&quot;:&quot;&quot;,&quot;focal_length&quot;:&quot;0&quot;,&quot;iso&quot;:&quot;0&quot;,&quot;shutter_speed&quot;:&quot;0&quot;,&quot;title&quot;:&quot;&quot;}" data-image-title="Cities in Motion 2 (3)" data-image-description="" data-medium-file="https://xombitgames.com/files/2013/03/Cities-in-Motion-2-3-400x225.jpg" data-large-file="https://xombitgames.com/files/2013/03/Cities-in-Motion-2-3-700x393.jpg" />
        </dt></dl><dl class='gallery-item'>
        <dt class='gallery-icon landscape'>
            <img width="700" height="437" src="https://xombitgames.com/files/2013/03/Cities-in-Motion-2-2-700x437.jpg" class="attachment-large size-large" alt="Gameplay 2" srcset="https://xombitgames.com/files/2013/03/Cities-in-Motion-2-2-700x437.jpg 700w, https://xombitgames.com/files/2013/03/Cities-in-Motion-2-2-400x250.jpg 400w, https://xombitgames.com/files/2013/03/Cities-in-Motion-2-2-220x137.jpg 220w" sizes="(max-width: 700px) 100vw, 700px" data-attachment-id="31295" data-orig-file="https://xombitgames.com/files/2013/03/Cities-in-Motion-2-2.jpg" data-orig-size="1728,1080" data-comments-opened="1" data-image-meta="{&quot;aperture&quot;:&quot;0&quot;,&quot;credit&quot;:&quot;&quot;,&quot;camera&quot;:&quot;&quot;,&quot;caption&quot;:&quot;&quot;,&quot;created_timestamp&quot;:&quot;0&quot;,&quot;copyright&quot;:&quot;&quot;,&quot;focal_length&quot;:&quot;0&quot;,&quot;iso&quot;:&quot;0&quot;,&quot;shutter_speed&quot;:&quot;0&quot;,&quot;title&quot;:&quot;&quot;}" data-image-title="Cities in Motion 2 (2)" data-image-description="" data-medium-file="https://xombitgames.com/files/2013/03/Cities-in-Motion-2-2-400x250.jpg" data-large-file="https://xombitgames.com/files/2013/03/Cities-in-Motion-2-2-700x437.jpg" />
        </dt></dl><br style="clear: both" /><dl class='gallery-item'>
        <dt class='gallery-icon landscape'>
            <img width="700" height="393" src="https://xombitgames.com/files/2013/03/Cities-in-Motion-2-1-700x393.jpg" class="attachment-large size-large" alt="Gameplay 1" srcset="https://xombitgames.com/files/2013/03/Cities-in-Motion-2-1-700x393.jpg 700w, https://xombitgames.com/files/2013/03/Cities-in-Motion-2-1-400x225.jpg 400w, https://xombitgames.com/files/2013/03/Cities-in-Motion-2-1-220x123.jpg 220w" sizes="(max-width: 700px) 100vw, 700px" data-attachment-id="31294" data-orig-file="https://xombitgames.com/files/2013/03/Cities-in-Motion-2-1.jpg" data-orig-size="1920,1080" data-comments-opened="1" data-image-meta="{&quot;aperture&quot;:&quot;0&quot;,&quot;credit&quot;:&quot;&quot;,&quot;camera&quot;:&quot;&quot;,&quot;caption&quot;:&quot;&quot;,&quot;created_timestamp&quot;:&quot;0&quot;,&quot;copyright&quot;:&quot;&quot;,&quot;focal_length&quot;:&quot;0&quot;,&quot;iso&quot;:&quot;0&quot;,&quot;shutter_speed&quot;:&quot;0&quot;,&quot;title&quot;:&quot;&quot;}" data-image-title="Cities in Motion 2 (1)" data-image-description="" data-medium-file="https://xombitgames.com/files/2013/03/Cities-in-Motion-2-1-400x225.jpg" data-large-file="https://xombitgames.com/files/2013/03/Cities-in-Motion-2-1-700x393.jpg" />
        </dt></dl>
        <br style='clear: both' />
    </div>