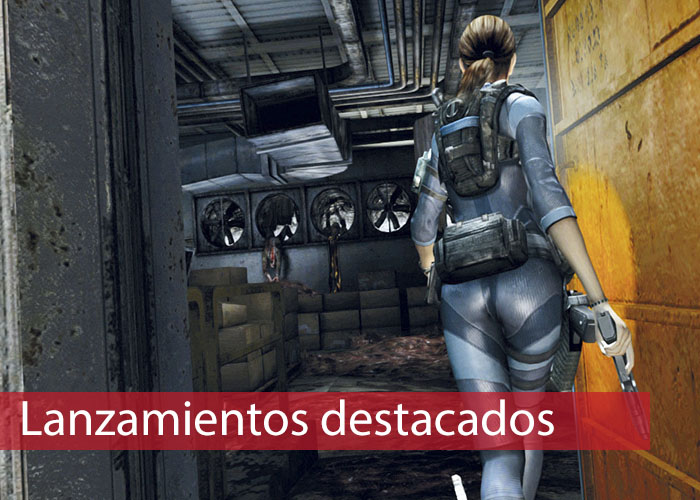 Otra semana más estamos aquí para ofreceros los cinco lanzamientos más destacados de los próximos siete días. Para finalizar mayo tenemos ante nosotros cinco títulos de gran calidad. Yo si tuviera todas las plataformas que aquí se presentan, me haría con todos ellos. El salvaje oeste, la Europa de la peste, una de piratas y oro, y dos clásicos que vuelven con la espada entre los dientes, forman un cóctel perfecto para un domingo como este. Esta semana toca aflojar el bolsillos chicos y chicas.
Call of Juarez: Gunslinger (PC, Xbox 360, PS3)
Con el fracasado Call of Juarez The Cartel por salirse del lejano oeste, Techland dio un severo traspié a la saga teniendo, muy pronto, que redimirse y volver al desierto donde ganó su fama en esta industria. En esta ocasión el juego vendrá a través de descarga en las plataforma PlayStation Network, Xbox Live y Steam a partir del próximo 22 de mayo. El título tendrá algo innovador nunca antes visto y oído en la saga, y es que el protagonista, Silas Greaves, será el propio narrador que nos vaya contando la historia mientras la vive.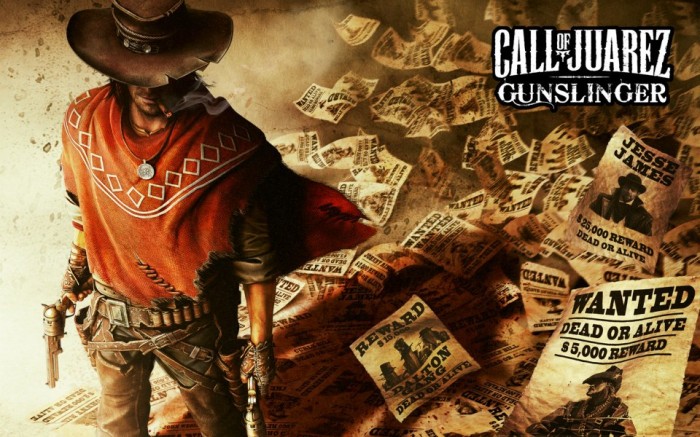 Nos codearemos con personajes de la talla de Billy el Niño, Jesse James o Butch Cassidy a lo largo del título. Un shooter en primera persona que vuelve al lejano oeste de inicios del siglo XX y que contará con la acción desenfrenada de las primeras dos entregas de la serie. Con Dead Island Riptide por ahí pululando ya por los mercados, Techland querrá que no ensombrezca lo más mínimo a su juego del salvaje oeste por excelencia. El título estará disponible para su descarga por 14,99 euros en Steam y PSN y por 1200 puntos en Xbox Live.
The Incredible Adventures of Van Helsing (PC)
Hacía tiempo que no oíamos nada sobre este personaje tan carismático. El cazavampiros por excelencia, que me perdone Buffy, vuelve a redimirse contra sus enemigos de siempre. El juego estará plagado de acción y rol, y deberemos hacer frente a todo tipo de monstruos en un marco gótico incomparable. El juego estará ambientado en una Europa del siglo XIX algo fantástica, en la que se van a mezclar magia y tecnología por igual. Estaremos en Borgovia, un país imaginario de Europa, en el que tendremos que salvar las vidas de quienes allí habitan.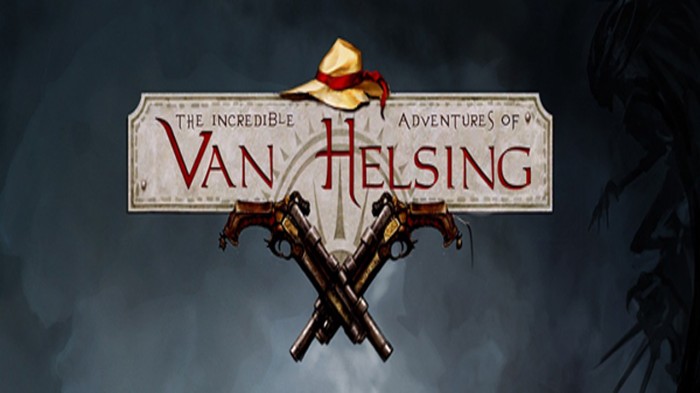 Neocore Games ha decidido apostar por un estilo de juego al más puro estilo Diablo, con enfrentamiento mucho más numerosos en pantalla, algo que llama la atención a primera vista. Haremos uso de todo tipo de armas y magias, como en cualquier juego de rol al uso. El título saldrá la venta únicamente para PC el 22 de mayo por descarga en Steam. Su precio rondará los 15 euros. Un precio bastante asequible para la mayoría. Esperemos que no nos avasallen con un sin fin de contenidos descargables de pago para poder jugar unas pocas horas más.
Pirates vs Corsairs: Davy Jones' Gold (PC, Mac, iOS, Android)
Con la llegada a la gran pantalla de Jack Sparrow se han ido sucediendo un ir y venir de títulos sobre piratas en todas las plataformas de la industria del videojuego. En esta ocasión el oro de Davy Jones es el objetivo de un grupo de piratas que buscan tesoros como el comer. Por su parte tendremos como coprotagonistas a otro grupo, en este caso de corsarios, que irán en busca de piratas. Una doble caza que pondrá a prueba nuestras habilidades como estrategas, ladrones, capturadores y derrotar a nuestros enemigos lo antes posible.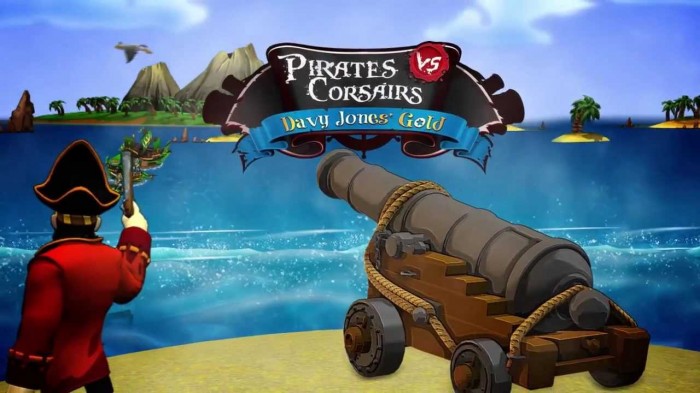 El título, disponible a partir del 23 de mayo en todas las plataforma en línea, costará en torno a los 10 euros en su versión escritorio y unos 4 euros en plataformas móviles. Anuman Interactive nos trae esta aventura de piratas y corsarios que llenarán de colorido, acción y poquito de ron nuestras pantallas. Demostraremos al mundo quién es el más valiente de los siete mares.
Donkey Kong Country Returns 3D (3DS)
Vuelve uno de los personajes más carismáticos de la compañía Nintendo, por debajo de Mario, Luigi y Link, para rememorar viejos tiempos en esta clásica aventura de plataformas en perspectiva de dos dimensiones. Deberemos recuperar toda la ristra de plátanos que la tribu Tiki Tak nos ha robado. Y nosotros, Diddy Kong y Donkey Kong, iremos tras ellos para darles su merecido. Saltaremos, correremos y rodaremos a lo largo de la isla para abrirnos paso entre la maleza y los enemigos.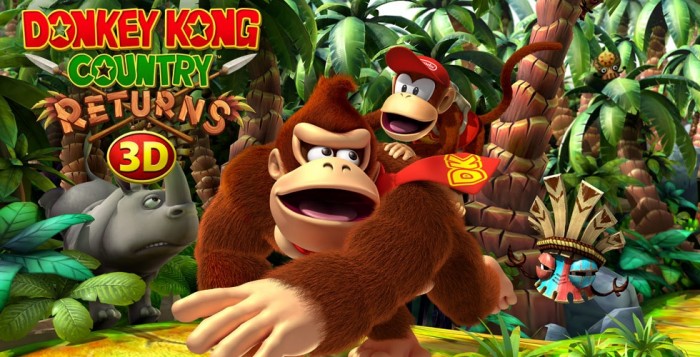 Como gran novedad será la doble dimensión por la que nos moveremos, ya que no sólo nos desplazaremos de izquierda a derecha, sino también de un primer plano a un segundo (al fondo) como LittleBigPlanet y otros tantos. Niveles repletos de acción que Nintendo ha preparado para nosotros, los aficionados al monito por excelencia para llevarnos al pasado y rememorar todo. El título sale el 24 de mayo por unos 37 euros, y nos dará horas y horas de diversión, eso os lo aseguro.
Resident Evil: Revelations (PC, Xbox 360, PS3, Wi U)
Capcom ha visto recompensado su trabajo en la versión de este juego para Nintendo 3DS y ahora quiere aprovechar el tirón de su último éxito trasladándolo a la alta definición. Los fans de Resident Evil podrán hacerse con una copia de este juego por apenas 30 euros en PC y 50 en consolas de sobremesa. En esta versión se han mejorado los efectos de iluminación, se han añadido algunos contenidos adicionales, además de un monstruo nuevo y un modo de dificultad extra (Infierno). Por si fuera poco el modo asalto ha sido mejorado.

La historia del juego se enmarca entre lo acontecido en Resident Evil 4 y Resident Evil 5 y se nos muestran los primeros pasos de la BSAA con Chris Redfield y Jill Valentine. Nos centraremos en la búsqueda de respuestas que expliquen por qué el grupo terrorista Veltro ha intentado infectar Terragrigia, la ciudad en la utopía que retomó el esplendor de la ya bombardeada Raccoon City. Un buen comienzo para esta gran entrega que esperemos devuelva a Resident Evil a su lugar en lo más alto de los survival horror el próximo 24 de mayo.
Galería de imágenes
    <style type='text/css'>
        #gallery-2 {
            margin: auto;
        }
        #gallery-2 .gallery-item {
            float: left;
            margin-top: 10px;
            text-align: center;
            width: 16%;
        }
        #gallery-2 img {
            border: 2px solid #cfcfcf;
        }
        #gallery-2 .gallery-caption {
            margin-left: 0;
        }
        /* see gallery_shortcode() in wp-includes/media.php */
    </style>
    <div data-carousel-extra='{"blog_id":27,"permalink":"https:\/\/xombitgames.com\/2013\/05\/lanzamientos-destacados-mayo13-semana-4","likes_blog_id":40960699}' id='gallery-2' class='gallery galleryid-35334 gallery-columns-6 gallery-size-large'><dl class='gallery-item'>
        <dt class='gallery-icon landscape'>
            <img width="700" height="393" src="https://xombitgames.com/files/2013/05/Call-of-Juarez-Gunslinger-1-700x393.jpg" class="attachment-large size-large" alt="Gameplay 1" srcset="https://xombitgames.com/files/2013/05/Call-of-Juarez-Gunslinger-1-700x393.jpg 700w, https://xombitgames.com/files/2013/05/Call-of-Juarez-Gunslinger-1-400x225.jpg 400w, https://xombitgames.com/files/2013/05/Call-of-Juarez-Gunslinger-1-220x123.jpg 220w, https://xombitgames.com/files/2013/05/Call-of-Juarez-Gunslinger-1.jpg 1280w" sizes="(max-width: 700px) 100vw, 700px" data-attachment-id="35344" data-orig-file="https://xombitgames.com/files/2013/05/Call-of-Juarez-Gunslinger-1.jpg" data-orig-size="1280,720" data-comments-opened="1" data-image-meta="{&quot;aperture&quot;:&quot;0&quot;,&quot;credit&quot;:&quot;&quot;,&quot;camera&quot;:&quot;&quot;,&quot;caption&quot;:&quot;&quot;,&quot;created_timestamp&quot;:&quot;0&quot;,&quot;copyright&quot;:&quot;&quot;,&quot;focal_length&quot;:&quot;0&quot;,&quot;iso&quot;:&quot;0&quot;,&quot;shutter_speed&quot;:&quot;0&quot;,&quot;title&quot;:&quot;&quot;}" data-image-title="Call of Juarez Gunslinger (1)" data-image-description="" data-medium-file="https://xombitgames.com/files/2013/05/Call-of-Juarez-Gunslinger-1-400x225.jpg" data-large-file="https://xombitgames.com/files/2013/05/Call-of-Juarez-Gunslinger-1-700x393.jpg" />
        </dt></dl><dl class='gallery-item'>
        <dt class='gallery-icon landscape'>
            <img width="700" height="393" src="https://xombitgames.com/files/2013/05/Call-of-Juarez-Gunslinger-2-700x393.jpg" class="attachment-large size-large" alt="Gameplay 2" srcset="https://xombitgames.com/files/2013/05/Call-of-Juarez-Gunslinger-2-700x393.jpg 700w, https://xombitgames.com/files/2013/05/Call-of-Juarez-Gunslinger-2-400x225.jpg 400w, https://xombitgames.com/files/2013/05/Call-of-Juarez-Gunslinger-2-220x123.jpg 220w, https://xombitgames.com/files/2013/05/Call-of-Juarez-Gunslinger-2.jpg 1440w" sizes="(max-width: 700px) 100vw, 700px" data-attachment-id="35345" data-orig-file="https://xombitgames.com/files/2013/05/Call-of-Juarez-Gunslinger-2.jpg" data-orig-size="1440,810" data-comments-opened="1" data-image-meta="{&quot;aperture&quot;:&quot;0&quot;,&quot;credit&quot;:&quot;&quot;,&quot;camera&quot;:&quot;&quot;,&quot;caption&quot;:&quot;&quot;,&quot;created_timestamp&quot;:&quot;0&quot;,&quot;copyright&quot;:&quot;&quot;,&quot;focal_length&quot;:&quot;0&quot;,&quot;iso&quot;:&quot;0&quot;,&quot;shutter_speed&quot;:&quot;0&quot;,&quot;title&quot;:&quot;&quot;}" data-image-title="Call of Juarez Gunslinger (2)" data-image-description="" data-medium-file="https://xombitgames.com/files/2013/05/Call-of-Juarez-Gunslinger-2-400x225.jpg" data-large-file="https://xombitgames.com/files/2013/05/Call-of-Juarez-Gunslinger-2-700x393.jpg" />
        </dt></dl><dl class='gallery-item'>
        <dt class='gallery-icon landscape'>
            <img width="700" height="393" src="https://xombitgames.com/files/2013/05/Call-of-Juarez-Gunslinger-3-700x393.jpg" class="attachment-large size-large" alt="Gameplay 3" srcset="https://xombitgames.com/files/2013/05/Call-of-Juarez-Gunslinger-3-700x393.jpg 700w, https://xombitgames.com/files/2013/05/Call-of-Juarez-Gunslinger-3-400x225.jpg 400w, https://xombitgames.com/files/2013/05/Call-of-Juarez-Gunslinger-3-220x123.jpg 220w, https://xombitgames.com/files/2013/05/Call-of-Juarez-Gunslinger-3.jpg 1280w" sizes="(max-width: 700px) 100vw, 700px" data-attachment-id="35346" data-orig-file="https://xombitgames.com/files/2013/05/Call-of-Juarez-Gunslinger-3.jpg" data-orig-size="1280,720" data-comments-opened="1" data-image-meta="{&quot;aperture&quot;:&quot;0&quot;,&quot;credit&quot;:&quot;&quot;,&quot;camera&quot;:&quot;&quot;,&quot;caption&quot;:&quot;&quot;,&quot;created_timestamp&quot;:&quot;0&quot;,&quot;copyright&quot;:&quot;&quot;,&quot;focal_length&quot;:&quot;0&quot;,&quot;iso&quot;:&quot;0&quot;,&quot;shutter_speed&quot;:&quot;0&quot;,&quot;title&quot;:&quot;&quot;}" data-image-title="Call of Juarez Gunslinger (3)" data-image-description="" data-medium-file="https://xombitgames.com/files/2013/05/Call-of-Juarez-Gunslinger-3-400x225.jpg" data-large-file="https://xombitgames.com/files/2013/05/Call-of-Juarez-Gunslinger-3-700x393.jpg" />
        </dt></dl><dl class='gallery-item'>
        <dt class='gallery-icon landscape'>
            <img width="700" height="393" src="https://xombitgames.com/files/2013/05/Call-of-Juarez-Gunslinger-4-700x393.jpg" class="attachment-large size-large" alt="Gameplay 4" srcset="https://xombitgames.com/files/2013/05/Call-of-Juarez-Gunslinger-4-700x393.jpg 700w, https://xombitgames.com/files/2013/05/Call-of-Juarez-Gunslinger-4-400x225.jpg 400w, https://xombitgames.com/files/2013/05/Call-of-Juarez-Gunslinger-4-220x123.jpg 220w, https://xombitgames.com/files/2013/05/Call-of-Juarez-Gunslinger-4.jpg 1280w" sizes="(max-width: 700px) 100vw, 700px" data-attachment-id="35347" data-orig-file="https://xombitgames.com/files/2013/05/Call-of-Juarez-Gunslinger-4.jpg" data-orig-size="1280,720" data-comments-opened="1" data-image-meta="{&quot;aperture&quot;:&quot;0&quot;,&quot;credit&quot;:&quot;&quot;,&quot;camera&quot;:&quot;&quot;,&quot;caption&quot;:&quot;&quot;,&quot;created_timestamp&quot;:&quot;0&quot;,&quot;copyright&quot;:&quot;&quot;,&quot;focal_length&quot;:&quot;0&quot;,&quot;iso&quot;:&quot;0&quot;,&quot;shutter_speed&quot;:&quot;0&quot;,&quot;title&quot;:&quot;&quot;}" data-image-title="Call of Juarez Gunslinger (4)" data-image-description="" data-medium-file="https://xombitgames.com/files/2013/05/Call-of-Juarez-Gunslinger-4-400x225.jpg" data-large-file="https://xombitgames.com/files/2013/05/Call-of-Juarez-Gunslinger-4-700x393.jpg" />
        </dt></dl><dl class='gallery-item'>
        <dt class='gallery-icon landscape'>
            <img width="700" height="437" src="https://xombitgames.com/files/2013/05/Call-of-Juarez-Gunslinger-700x437.jpg" class="attachment-large size-large" alt="Portada del juego" srcset="https://xombitgames.com/files/2013/05/Call-of-Juarez-Gunslinger-700x437.jpg 700w, https://xombitgames.com/files/2013/05/Call-of-Juarez-Gunslinger-400x250.jpg 400w, https://xombitgames.com/files/2013/05/Call-of-Juarez-Gunslinger-220x137.jpg 220w, https://xombitgames.com/files/2013/05/Call-of-Juarez-Gunslinger.jpg 960w" sizes="(max-width: 700px) 100vw, 700px" data-attachment-id="35348" data-orig-file="https://xombitgames.com/files/2013/05/Call-of-Juarez-Gunslinger.jpg" data-orig-size="960,600" data-comments-opened="1" data-image-meta="{&quot;aperture&quot;:&quot;0&quot;,&quot;credit&quot;:&quot;&quot;,&quot;camera&quot;:&quot;&quot;,&quot;caption&quot;:&quot;&quot;,&quot;created_timestamp&quot;:&quot;0&quot;,&quot;copyright&quot;:&quot;&quot;,&quot;focal_length&quot;:&quot;0&quot;,&quot;iso&quot;:&quot;0&quot;,&quot;shutter_speed&quot;:&quot;0&quot;,&quot;title&quot;:&quot;&quot;}" data-image-title="Call of Juarez Gunslinger" data-image-description="" data-medium-file="https://xombitgames.com/files/2013/05/Call-of-Juarez-Gunslinger-400x250.jpg" data-large-file="https://xombitgames.com/files/2013/05/Call-of-Juarez-Gunslinger-700x437.jpg" />
        </dt></dl><dl class='gallery-item'>
        <dt class='gallery-icon landscape'>
            <img width="700" height="393" src="https://xombitgames.com/files/2013/05/Donkey-Kong-Country-Returns-3D-1-700x393.jpg" class="attachment-large size-large" alt="Gameplay 1" srcset="https://xombitgames.com/files/2013/05/Donkey-Kong-Country-Returns-3D-1-700x393.jpg 700w, https://xombitgames.com/files/2013/05/Donkey-Kong-Country-Returns-3D-1-400x225.jpg 400w, https://xombitgames.com/files/2013/05/Donkey-Kong-Country-Returns-3D-1-220x123.jpg 220w, https://xombitgames.com/files/2013/05/Donkey-Kong-Country-Returns-3D-1.jpg 1280w" sizes="(max-width: 700px) 100vw, 700px" data-attachment-id="35349" data-orig-file="https://xombitgames.com/files/2013/05/Donkey-Kong-Country-Returns-3D-1.jpg" data-orig-size="1280,720" data-comments-opened="1" data-image-meta="{&quot;aperture&quot;:&quot;0&quot;,&quot;credit&quot;:&quot;&quot;,&quot;camera&quot;:&quot;&quot;,&quot;caption&quot;:&quot;&quot;,&quot;created_timestamp&quot;:&quot;0&quot;,&quot;copyright&quot;:&quot;&quot;,&quot;focal_length&quot;:&quot;0&quot;,&quot;iso&quot;:&quot;0&quot;,&quot;shutter_speed&quot;:&quot;0&quot;,&quot;title&quot;:&quot;&quot;}" data-image-title="Donkey Kong Country Returns 3D (1)" data-image-description="" data-medium-file="https://xombitgames.com/files/2013/05/Donkey-Kong-Country-Returns-3D-1-400x225.jpg" data-large-file="https://xombitgames.com/files/2013/05/Donkey-Kong-Country-Returns-3D-1-700x393.jpg" />
        </dt></dl><br style="clear: both" /><dl class='gallery-item'>
        <dt class='gallery-icon landscape'>
            <img width="700" height="393" src="https://xombitgames.com/files/2013/05/Donkey-Kong-Country-Returns-3D-2-700x393.jpg" class="attachment-large size-large" alt="Gameplay 2" srcset="https://xombitgames.com/files/2013/05/Donkey-Kong-Country-Returns-3D-2-700x393.jpg 700w, https://xombitgames.com/files/2013/05/Donkey-Kong-Country-Returns-3D-2-400x225.jpg 400w, https://xombitgames.com/files/2013/05/Donkey-Kong-Country-Returns-3D-2-220x123.jpg 220w, https://xombitgames.com/files/2013/05/Donkey-Kong-Country-Returns-3D-2.jpg 1280w" sizes="(max-width: 700px) 100vw, 700px" data-attachment-id="35350" data-orig-file="https://xombitgames.com/files/2013/05/Donkey-Kong-Country-Returns-3D-2.jpg" data-orig-size="1280,720" data-comments-opened="1" data-image-meta="{&quot;aperture&quot;:&quot;0&quot;,&quot;credit&quot;:&quot;&quot;,&quot;camera&quot;:&quot;&quot;,&quot;caption&quot;:&quot;&quot;,&quot;created_timestamp&quot;:&quot;0&quot;,&quot;copyright&quot;:&quot;&quot;,&quot;focal_length&quot;:&quot;0&quot;,&quot;iso&quot;:&quot;0&quot;,&quot;shutter_speed&quot;:&quot;0&quot;,&quot;title&quot;:&quot;&quot;}" data-image-title="Donkey Kong Country Returns 3D (2)" data-image-description="" data-medium-file="https://xombitgames.com/files/2013/05/Donkey-Kong-Country-Returns-3D-2-400x225.jpg" data-large-file="https://xombitgames.com/files/2013/05/Donkey-Kong-Country-Returns-3D-2-700x393.jpg" />
        </dt></dl><dl class='gallery-item'>
        <dt class='gallery-icon landscape'>
            <img width="700" height="393" src="https://xombitgames.com/files/2013/05/Donkey-Kong-Country-Returns-3D-3-700x393.jpg" class="attachment-large size-large" alt="Gameplay 3" srcset="https://xombitgames.com/files/2013/05/Donkey-Kong-Country-Returns-3D-3-700x393.jpg 700w, https://xombitgames.com/files/2013/05/Donkey-Kong-Country-Returns-3D-3-400x225.jpg 400w, https://xombitgames.com/files/2013/05/Donkey-Kong-Country-Returns-3D-3-220x123.jpg 220w, https://xombitgames.com/files/2013/05/Donkey-Kong-Country-Returns-3D-3.jpg 1280w" sizes="(max-width: 700px) 100vw, 700px" data-attachment-id="35351" data-orig-file="https://xombitgames.com/files/2013/05/Donkey-Kong-Country-Returns-3D-3.jpg" data-orig-size="1280,720" data-comments-opened="1" data-image-meta="{&quot;aperture&quot;:&quot;0&quot;,&quot;credit&quot;:&quot;&quot;,&quot;camera&quot;:&quot;&quot;,&quot;caption&quot;:&quot;&quot;,&quot;created_timestamp&quot;:&quot;0&quot;,&quot;copyright&quot;:&quot;&quot;,&quot;focal_length&quot;:&quot;0&quot;,&quot;iso&quot;:&quot;0&quot;,&quot;shutter_speed&quot;:&quot;0&quot;,&quot;title&quot;:&quot;&quot;}" data-image-title="Donkey Kong Country Returns 3D (3)" data-image-description="" data-medium-file="https://xombitgames.com/files/2013/05/Donkey-Kong-Country-Returns-3D-3-400x225.jpg" data-large-file="https://xombitgames.com/files/2013/05/Donkey-Kong-Country-Returns-3D-3-700x393.jpg" />
        </dt></dl><dl class='gallery-item'>
        <dt class='gallery-icon landscape'>
            <img width="700" height="393" src="https://xombitgames.com/files/2013/05/Donkey-Kong-Country-Returns-3D-4-700x393.jpg" class="attachment-large size-large" alt="Gameplay 4" srcset="https://xombitgames.com/files/2013/05/Donkey-Kong-Country-Returns-3D-4-700x393.jpg 700w, https://xombitgames.com/files/2013/05/Donkey-Kong-Country-Returns-3D-4-400x225.jpg 400w, https://xombitgames.com/files/2013/05/Donkey-Kong-Country-Returns-3D-4-220x123.jpg 220w, https://xombitgames.com/files/2013/05/Donkey-Kong-Country-Returns-3D-4.jpg 960w" sizes="(max-width: 700px) 100vw, 700px" data-attachment-id="35352" data-orig-file="https://xombitgames.com/files/2013/05/Donkey-Kong-Country-Returns-3D-4.jpg" data-orig-size="960,540" data-comments-opened="1" data-image-meta="{&quot;aperture&quot;:&quot;0&quot;,&quot;credit&quot;:&quot;&quot;,&quot;camera&quot;:&quot;&quot;,&quot;caption&quot;:&quot;&quot;,&quot;created_timestamp&quot;:&quot;0&quot;,&quot;copyright&quot;:&quot;&quot;,&quot;focal_length&quot;:&quot;0&quot;,&quot;iso&quot;:&quot;0&quot;,&quot;shutter_speed&quot;:&quot;0&quot;,&quot;title&quot;:&quot;&quot;}" data-image-title="Donkey Kong Country Returns 3D (4)" data-image-description="" data-medium-file="https://xombitgames.com/files/2013/05/Donkey-Kong-Country-Returns-3D-4-400x225.jpg" data-large-file="https://xombitgames.com/files/2013/05/Donkey-Kong-Country-Returns-3D-4-700x393.jpg" />
        </dt></dl><dl class='gallery-item'>
        <dt class='gallery-icon landscape'>
            <img width="700" height="357" src="https://xombitgames.com/files/2013/05/Donkey-Kong-Country-Returns-3D-700x357.jpg" class="attachment-large size-large" alt="Portada del juego" srcset="https://xombitgames.com/files/2013/05/Donkey-Kong-Country-Returns-3D-700x357.jpg 700w, https://xombitgames.com/files/2013/05/Donkey-Kong-Country-Returns-3D-400x204.jpg 400w, https://xombitgames.com/files/2013/05/Donkey-Kong-Country-Returns-3D-220x112.jpg 220w, https://xombitgames.com/files/2013/05/Donkey-Kong-Country-Returns-3D.jpg 980w" sizes="(max-width: 700px) 100vw, 700px" data-attachment-id="35353" data-orig-file="https://xombitgames.com/files/2013/05/Donkey-Kong-Country-Returns-3D.jpg" data-orig-size="980,500" data-comments-opened="1" data-image-meta="{&quot;aperture&quot;:&quot;0&quot;,&quot;credit&quot;:&quot;&quot;,&quot;camera&quot;:&quot;&quot;,&quot;caption&quot;:&quot;&quot;,&quot;created_timestamp&quot;:&quot;0&quot;,&quot;copyright&quot;:&quot;&quot;,&quot;focal_length&quot;:&quot;0&quot;,&quot;iso&quot;:&quot;0&quot;,&quot;shutter_speed&quot;:&quot;0&quot;,&quot;title&quot;:&quot;&quot;}" data-image-title="Donkey Kong Country Returns 3D" data-image-description="" data-medium-file="https://xombitgames.com/files/2013/05/Donkey-Kong-Country-Returns-3D-400x204.jpg" data-large-file="https://xombitgames.com/files/2013/05/Donkey-Kong-Country-Returns-3D-700x357.jpg" />
        </dt></dl><dl class='gallery-item'>
        <dt class='gallery-icon landscape'>
            <img width="700" height="393" src="https://xombitgames.com/files/2013/05/Pirates-vs-Corsairs-Devy-Jones-Gold-1-700x393.jpg" class="attachment-large size-large" alt="Gameplay 1" srcset="https://xombitgames.com/files/2013/05/Pirates-vs-Corsairs-Devy-Jones-Gold-1-700x393.jpg 700w, https://xombitgames.com/files/2013/05/Pirates-vs-Corsairs-Devy-Jones-Gold-1-400x225.jpg 400w, https://xombitgames.com/files/2013/05/Pirates-vs-Corsairs-Devy-Jones-Gold-1-220x123.jpg 220w, https://xombitgames.com/files/2013/05/Pirates-vs-Corsairs-Devy-Jones-Gold-1.jpg 1280w" sizes="(max-width: 700px) 100vw, 700px" data-attachment-id="35354" data-orig-file="https://xombitgames.com/files/2013/05/Pirates-vs-Corsairs-Devy-Jones-Gold-1.jpg" data-orig-size="1280,720" data-comments-opened="1" data-image-meta="{&quot;aperture&quot;:&quot;0&quot;,&quot;credit&quot;:&quot;&quot;,&quot;camera&quot;:&quot;&quot;,&quot;caption&quot;:&quot;&quot;,&quot;created_timestamp&quot;:&quot;0&quot;,&quot;copyright&quot;:&quot;&quot;,&quot;focal_length&quot;:&quot;0&quot;,&quot;iso&quot;:&quot;0&quot;,&quot;shutter_speed&quot;:&quot;0&quot;,&quot;title&quot;:&quot;&quot;}" data-image-title="Pirates vs Corsairs Devy Jones Gold (1)" data-image-description="" data-medium-file="https://xombitgames.com/files/2013/05/Pirates-vs-Corsairs-Devy-Jones-Gold-1-400x225.jpg" data-large-file="https://xombitgames.com/files/2013/05/Pirates-vs-Corsairs-Devy-Jones-Gold-1-700x393.jpg" />
        </dt></dl><dl class='gallery-item'>
        <dt class='gallery-icon landscape'>
            <img width="700" height="393" src="https://xombitgames.com/files/2013/05/Pirates-vs-Corsairs-Devy-Jones-Gold-2-700x393.jpg" class="attachment-large size-large" alt="Gameplay 2" srcset="https://xombitgames.com/files/2013/05/Pirates-vs-Corsairs-Devy-Jones-Gold-2-700x393.jpg 700w, https://xombitgames.com/files/2013/05/Pirates-vs-Corsairs-Devy-Jones-Gold-2-400x225.jpg 400w, https://xombitgames.com/files/2013/05/Pirates-vs-Corsairs-Devy-Jones-Gold-2-220x123.jpg 220w, https://xombitgames.com/files/2013/05/Pirates-vs-Corsairs-Devy-Jones-Gold-2.jpg 926w" sizes="(max-width: 700px) 100vw, 700px" data-attachment-id="35355" data-orig-file="https://xombitgames.com/files/2013/05/Pirates-vs-Corsairs-Devy-Jones-Gold-2.jpg" data-orig-size="926,521" data-comments-opened="1" data-image-meta="{&quot;aperture&quot;:&quot;0&quot;,&quot;credit&quot;:&quot;&quot;,&quot;camera&quot;:&quot;&quot;,&quot;caption&quot;:&quot;&quot;,&quot;created_timestamp&quot;:&quot;0&quot;,&quot;copyright&quot;:&quot;&quot;,&quot;focal_length&quot;:&quot;0&quot;,&quot;iso&quot;:&quot;0&quot;,&quot;shutter_speed&quot;:&quot;0&quot;,&quot;title&quot;:&quot;&quot;}" data-image-title="Pirates vs Corsairs Devy Jones Gold (2)" data-image-description="" data-medium-file="https://xombitgames.com/files/2013/05/Pirates-vs-Corsairs-Devy-Jones-Gold-2-400x225.jpg" data-large-file="https://xombitgames.com/files/2013/05/Pirates-vs-Corsairs-Devy-Jones-Gold-2-700x393.jpg" />
        </dt></dl><br style="clear: both" /><dl class='gallery-item'>
        <dt class='gallery-icon landscape'>
            <img width="700" height="393" src="https://xombitgames.com/files/2013/05/Pirates-vs-Corsairs-Devy-Jones-Gold-3-700x393.jpg" class="attachment-large size-large" alt="Gameplay 3" srcset="https://xombitgames.com/files/2013/05/Pirates-vs-Corsairs-Devy-Jones-Gold-3-700x393.jpg 700w, https://xombitgames.com/files/2013/05/Pirates-vs-Corsairs-Devy-Jones-Gold-3-400x225.jpg 400w, https://xombitgames.com/files/2013/05/Pirates-vs-Corsairs-Devy-Jones-Gold-3-220x123.jpg 220w, https://xombitgames.com/files/2013/05/Pirates-vs-Corsairs-Devy-Jones-Gold-3.jpg 1280w" sizes="(max-width: 700px) 100vw, 700px" data-attachment-id="35356" data-orig-file="https://xombitgames.com/files/2013/05/Pirates-vs-Corsairs-Devy-Jones-Gold-3.jpg" data-orig-size="1280,720" data-comments-opened="1" data-image-meta="{&quot;aperture&quot;:&quot;0&quot;,&quot;credit&quot;:&quot;&quot;,&quot;camera&quot;:&quot;&quot;,&quot;caption&quot;:&quot;&quot;,&quot;created_timestamp&quot;:&quot;0&quot;,&quot;copyright&quot;:&quot;&quot;,&quot;focal_length&quot;:&quot;0&quot;,&quot;iso&quot;:&quot;0&quot;,&quot;shutter_speed&quot;:&quot;0&quot;,&quot;title&quot;:&quot;&quot;}" data-image-title="Pirates vs Corsairs Devy Jones Gold (3)" data-image-description="" data-medium-file="https://xombitgames.com/files/2013/05/Pirates-vs-Corsairs-Devy-Jones-Gold-3-400x225.jpg" data-large-file="https://xombitgames.com/files/2013/05/Pirates-vs-Corsairs-Devy-Jones-Gold-3-700x393.jpg" />
        </dt></dl><dl class='gallery-item'>
        <dt class='gallery-icon landscape'>
            <img width="700" height="393" src="https://xombitgames.com/files/2013/05/Pirates-vs-Corsairs-Devy-Jones-Gold-4-700x393.jpg" class="attachment-large size-large" alt="Gameplay 4" srcset="https://xombitgames.com/files/2013/05/Pirates-vs-Corsairs-Devy-Jones-Gold-4-700x393.jpg 700w, https://xombitgames.com/files/2013/05/Pirates-vs-Corsairs-Devy-Jones-Gold-4-400x225.jpg 400w, https://xombitgames.com/files/2013/05/Pirates-vs-Corsairs-Devy-Jones-Gold-4-220x123.jpg 220w, https://xombitgames.com/files/2013/05/Pirates-vs-Corsairs-Devy-Jones-Gold-4.jpg 1280w" sizes="(max-width: 700px) 100vw, 700px" data-attachment-id="35357" data-orig-file="https://xombitgames.com/files/2013/05/Pirates-vs-Corsairs-Devy-Jones-Gold-4.jpg" data-orig-size="1280,720" data-comments-opened="1" data-image-meta="{&quot;aperture&quot;:&quot;0&quot;,&quot;credit&quot;:&quot;&quot;,&quot;camera&quot;:&quot;&quot;,&quot;caption&quot;:&quot;&quot;,&quot;created_timestamp&quot;:&quot;0&quot;,&quot;copyright&quot;:&quot;&quot;,&quot;focal_length&quot;:&quot;0&quot;,&quot;iso&quot;:&quot;0&quot;,&quot;shutter_speed&quot;:&quot;0&quot;,&quot;title&quot;:&quot;&quot;}" data-image-title="Pirates vs Corsairs Devy Jones Gold (4)" data-image-description="" data-medium-file="https://xombitgames.com/files/2013/05/Pirates-vs-Corsairs-Devy-Jones-Gold-4-400x225.jpg" data-large-file="https://xombitgames.com/files/2013/05/Pirates-vs-Corsairs-Devy-Jones-Gold-4-700x393.jpg" />
        </dt></dl><dl class='gallery-item'>
        <dt class='gallery-icon landscape'>
            <img width="700" height="393" src="https://xombitgames.com/files/2013/05/Pirates-vs-Corsairs-Devy-Jones-Gold-700x393.jpg" class="attachment-large size-large" alt="Portada del juego" srcset="https://xombitgames.com/files/2013/05/Pirates-vs-Corsairs-Devy-Jones-Gold-700x393.jpg 700w, https://xombitgames.com/files/2013/05/Pirates-vs-Corsairs-Devy-Jones-Gold-400x225.jpg 400w, https://xombitgames.com/files/2013/05/Pirates-vs-Corsairs-Devy-Jones-Gold-220x123.jpg 220w, https://xombitgames.com/files/2013/05/Pirates-vs-Corsairs-Devy-Jones-Gold.jpg 1280w" sizes="(max-width: 700px) 100vw, 700px" data-attachment-id="35358" data-orig-file="https://xombitgames.com/files/2013/05/Pirates-vs-Corsairs-Devy-Jones-Gold.jpg" data-orig-size="1280,720" data-comments-opened="1" data-image-meta="{&quot;aperture&quot;:&quot;0&quot;,&quot;credit&quot;:&quot;&quot;,&quot;camera&quot;:&quot;&quot;,&quot;caption&quot;:&quot;&quot;,&quot;created_timestamp&quot;:&quot;0&quot;,&quot;copyright&quot;:&quot;&quot;,&quot;focal_length&quot;:&quot;0&quot;,&quot;iso&quot;:&quot;0&quot;,&quot;shutter_speed&quot;:&quot;0&quot;,&quot;title&quot;:&quot;&quot;}" data-image-title="Pirates vs Corsairs Devy Jones Gold" data-image-description="" data-medium-file="https://xombitgames.com/files/2013/05/Pirates-vs-Corsairs-Devy-Jones-Gold-400x225.jpg" data-large-file="https://xombitgames.com/files/2013/05/Pirates-vs-Corsairs-Devy-Jones-Gold-700x393.jpg" />
        </dt></dl><dl class='gallery-item'>
        <dt class='gallery-icon landscape'>
            <img width="700" height="394" src="https://xombitgames.com/files/2013/05/Resident-Evil-Revelations-1-700x394.jpg" class="attachment-large size-large" alt="Gameplay 1" srcset="https://xombitgames.com/files/2013/05/Resident-Evil-Revelations-1-700x394.jpg 700w, https://xombitgames.com/files/2013/05/Resident-Evil-Revelations-1-400x225.jpg 400w, https://xombitgames.com/files/2013/05/Resident-Evil-Revelations-1-220x123.jpg 220w, https://xombitgames.com/files/2013/05/Resident-Evil-Revelations-1.jpg 1000w" sizes="(max-width: 700px) 100vw, 700px" data-attachment-id="35359" data-orig-file="https://xombitgames.com/files/2013/05/Resident-Evil-Revelations-1.jpg" data-orig-size="1000,563" data-comments-opened="1" data-image-meta="{&quot;aperture&quot;:&quot;0&quot;,&quot;credit&quot;:&quot;&quot;,&quot;camera&quot;:&quot;&quot;,&quot;caption&quot;:&quot;&quot;,&quot;created_timestamp&quot;:&quot;0&quot;,&quot;copyright&quot;:&quot;&quot;,&quot;focal_length&quot;:&quot;0&quot;,&quot;iso&quot;:&quot;0&quot;,&quot;shutter_speed&quot;:&quot;0&quot;,&quot;title&quot;:&quot;&quot;}" data-image-title="Resident Evil Revelations (1)" data-image-description="" data-medium-file="https://xombitgames.com/files/2013/05/Resident-Evil-Revelations-1-400x225.jpg" data-large-file="https://xombitgames.com/files/2013/05/Resident-Evil-Revelations-1-700x394.jpg" />
        </dt></dl><dl class='gallery-item'>
        <dt class='gallery-icon landscape'>
            <img width="700" height="393" src="https://xombitgames.com/files/2013/05/Resident-Evil-Revelations-2-700x393.jpg" class="attachment-large size-large" alt="Gameplay 2" srcset="https://xombitgames.com/files/2013/05/Resident-Evil-Revelations-2-700x393.jpg 700w, https://xombitgames.com/files/2013/05/Resident-Evil-Revelations-2-400x225.jpg 400w, https://xombitgames.com/files/2013/05/Resident-Evil-Revelations-2-220x123.jpg 220w, https://xombitgames.com/files/2013/05/Resident-Evil-Revelations-2.jpg 1280w" sizes="(max-width: 700px) 100vw, 700px" data-attachment-id="35360" data-orig-file="https://xombitgames.com/files/2013/05/Resident-Evil-Revelations-2.jpg" data-orig-size="1280,720" data-comments-opened="1" data-image-meta="{&quot;aperture&quot;:&quot;0&quot;,&quot;credit&quot;:&quot;&quot;,&quot;camera&quot;:&quot;&quot;,&quot;caption&quot;:&quot;&quot;,&quot;created_timestamp&quot;:&quot;0&quot;,&quot;copyright&quot;:&quot;&quot;,&quot;focal_length&quot;:&quot;0&quot;,&quot;iso&quot;:&quot;0&quot;,&quot;shutter_speed&quot;:&quot;0&quot;,&quot;title&quot;:&quot;&quot;}" data-image-title="Resident Evil Revelations (2)" data-image-description="" data-medium-file="https://xombitgames.com/files/2013/05/Resident-Evil-Revelations-2-400x225.jpg" data-large-file="https://xombitgames.com/files/2013/05/Resident-Evil-Revelations-2-700x393.jpg" />
        </dt></dl><dl class='gallery-item'>
        <dt class='gallery-icon landscape'>
            <img width="700" height="393" src="https://xombitgames.com/files/2013/05/Resident-Evil-Revelations-3-700x393.jpg" class="attachment-large size-large" alt="Gameplay 3" srcset="https://xombitgames.com/files/2013/05/Resident-Evil-Revelations-3-700x393.jpg 700w, https://xombitgames.com/files/2013/05/Resident-Evil-Revelations-3-400x225.jpg 400w, https://xombitgames.com/files/2013/05/Resident-Evil-Revelations-3-220x123.jpg 220w, https://xombitgames.com/files/2013/05/Resident-Evil-Revelations-3.jpg 1280w" sizes="(max-width: 700px) 100vw, 700px" data-attachment-id="35361" data-orig-file="https://xombitgames.com/files/2013/05/Resident-Evil-Revelations-3.jpg" data-orig-size="1280,720" data-comments-opened="1" data-image-meta="{&quot;aperture&quot;:&quot;0&quot;,&quot;credit&quot;:&quot;&quot;,&quot;camera&quot;:&quot;&quot;,&quot;caption&quot;:&quot;&quot;,&quot;created_timestamp&quot;:&quot;0&quot;,&quot;copyright&quot;:&quot;&quot;,&quot;focal_length&quot;:&quot;0&quot;,&quot;iso&quot;:&quot;0&quot;,&quot;shutter_speed&quot;:&quot;0&quot;,&quot;title&quot;:&quot;&quot;}" data-image-title="Resident Evil Revelations (3)" data-image-description="" data-medium-file="https://xombitgames.com/files/2013/05/Resident-Evil-Revelations-3-400x225.jpg" data-large-file="https://xombitgames.com/files/2013/05/Resident-Evil-Revelations-3-700x393.jpg" />
        </dt></dl><br style="clear: both" /><dl class='gallery-item'>
        <dt class='gallery-icon landscape'>
            <img width="700" height="393" src="https://xombitgames.com/files/2013/05/Resident-Evil-Revelations-4-700x393.jpg" class="attachment-large size-large" alt="Gameplay 4" srcset="https://xombitgames.com/files/2013/05/Resident-Evil-Revelations-4-700x393.jpg 700w, https://xombitgames.com/files/2013/05/Resident-Evil-Revelations-4-400x225.jpg 400w, https://xombitgames.com/files/2013/05/Resident-Evil-Revelations-4-220x123.jpg 220w, https://xombitgames.com/files/2013/05/Resident-Evil-Revelations-4.jpg 1280w" sizes="(max-width: 700px) 100vw, 700px" data-attachment-id="35362" data-orig-file="https://xombitgames.com/files/2013/05/Resident-Evil-Revelations-4.jpg" data-orig-size="1280,720" data-comments-opened="1" data-image-meta="{&quot;aperture&quot;:&quot;0&quot;,&quot;credit&quot;:&quot;&quot;,&quot;camera&quot;:&quot;&quot;,&quot;caption&quot;:&quot;&quot;,&quot;created_timestamp&quot;:&quot;0&quot;,&quot;copyright&quot;:&quot;&quot;,&quot;focal_length&quot;:&quot;0&quot;,&quot;iso&quot;:&quot;0&quot;,&quot;shutter_speed&quot;:&quot;0&quot;,&quot;title&quot;:&quot;&quot;}" data-image-title="Resident Evil Revelations (4)" data-image-description="" data-medium-file="https://xombitgames.com/files/2013/05/Resident-Evil-Revelations-4-400x225.jpg" data-large-file="https://xombitgames.com/files/2013/05/Resident-Evil-Revelations-4-700x393.jpg" />
        </dt></dl><dl class='gallery-item'>
        <dt class='gallery-icon landscape'>
            <img width="700" height="261" src="https://xombitgames.com/files/2013/05/Resident-Evil-Revelations1-700x261.jpg" class="attachment-large size-large" alt="Portada del juego" srcset="https://xombitgames.com/files/2013/05/Resident-Evil-Revelations1-700x261.jpg 700w, https://xombitgames.com/files/2013/05/Resident-Evil-Revelations1-400x149.jpg 400w, https://xombitgames.com/files/2013/05/Resident-Evil-Revelations1-220x82.jpg 220w, https://xombitgames.com/files/2013/05/Resident-Evil-Revelations1.jpg 1598w" sizes="(max-width: 700px) 100vw, 700px" data-attachment-id="35363" data-orig-file="https://xombitgames.com/files/2013/05/Resident-Evil-Revelations1.jpg" data-orig-size="1598,596" data-comments-opened="1" data-image-meta="{&quot;aperture&quot;:&quot;0&quot;,&quot;credit&quot;:&quot;&quot;,&quot;camera&quot;:&quot;&quot;,&quot;caption&quot;:&quot;&quot;,&quot;created_timestamp&quot;:&quot;0&quot;,&quot;copyright&quot;:&quot;&quot;,&quot;focal_length&quot;:&quot;0&quot;,&quot;iso&quot;:&quot;0&quot;,&quot;shutter_speed&quot;:&quot;0&quot;,&quot;title&quot;:&quot;&quot;}" data-image-title="Resident Evil Revelations" data-image-description="" data-medium-file="https://xombitgames.com/files/2013/05/Resident-Evil-Revelations1-400x149.jpg" data-large-file="https://xombitgames.com/files/2013/05/Resident-Evil-Revelations1-700x261.jpg" />
        </dt></dl><dl class='gallery-item'>
        <dt class='gallery-icon landscape'>
            <img width="700" height="393" src="https://xombitgames.com/files/2013/05/The-Incredible-Adventures-of-Van-Helsing-1-700x393.jpg" class="attachment-large size-large" alt="Gameplay 1" srcset="https://xombitgames.com/files/2013/05/The-Incredible-Adventures-of-Van-Helsing-1-700x393.jpg 700w, https://xombitgames.com/files/2013/05/The-Incredible-Adventures-of-Van-Helsing-1-400x225.jpg 400w, https://xombitgames.com/files/2013/05/The-Incredible-Adventures-of-Van-Helsing-1-220x123.jpg 220w" sizes="(max-width: 700px) 100vw, 700px" data-attachment-id="35364" data-orig-file="https://xombitgames.com/files/2013/05/The-Incredible-Adventures-of-Van-Helsing-1.jpg" data-orig-size="1920,1080" data-comments-opened="1" data-image-meta="{&quot;aperture&quot;:&quot;0&quot;,&quot;credit&quot;:&quot;&quot;,&quot;camera&quot;:&quot;&quot;,&quot;caption&quot;:&quot;&quot;,&quot;created_timestamp&quot;:&quot;0&quot;,&quot;copyright&quot;:&quot;&quot;,&quot;focal_length&quot;:&quot;0&quot;,&quot;iso&quot;:&quot;0&quot;,&quot;shutter_speed&quot;:&quot;0&quot;,&quot;title&quot;:&quot;&quot;}" data-image-title="The Incredible Adventures of Van Helsing (1)" data-image-description="" data-medium-file="https://xombitgames.com/files/2013/05/The-Incredible-Adventures-of-Van-Helsing-1-400x225.jpg" data-large-file="https://xombitgames.com/files/2013/05/The-Incredible-Adventures-of-Van-Helsing-1-700x393.jpg" />
        </dt></dl><dl class='gallery-item'>
        <dt class='gallery-icon landscape'>
            <img width="700" height="393" src="https://xombitgames.com/files/2013/05/The-Incredible-Adventures-of-Van-Helsing-2-700x393.jpg" class="attachment-large size-large" alt="Gameplay 2" srcset="https://xombitgames.com/files/2013/05/The-Incredible-Adventures-of-Van-Helsing-2-700x393.jpg 700w, https://xombitgames.com/files/2013/05/The-Incredible-Adventures-of-Van-Helsing-2-400x225.jpg 400w, https://xombitgames.com/files/2013/05/The-Incredible-Adventures-of-Van-Helsing-2-220x123.jpg 220w" sizes="(max-width: 700px) 100vw, 700px" data-attachment-id="35365" data-orig-file="https://xombitgames.com/files/2013/05/The-Incredible-Adventures-of-Van-Helsing-2.jpg" data-orig-size="1920,1080" data-comments-opened="1" data-image-meta="{&quot;aperture&quot;:&quot;0&quot;,&quot;credit&quot;:&quot;&quot;,&quot;camera&quot;:&quot;&quot;,&quot;caption&quot;:&quot;&quot;,&quot;created_timestamp&quot;:&quot;0&quot;,&quot;copyright&quot;:&quot;&quot;,&quot;focal_length&quot;:&quot;0&quot;,&quot;iso&quot;:&quot;0&quot;,&quot;shutter_speed&quot;:&quot;0&quot;,&quot;title&quot;:&quot;&quot;}" data-image-title="The Incredible Adventures of Van Helsing (2)" data-image-description="" data-medium-file="https://xombitgames.com/files/2013/05/The-Incredible-Adventures-of-Van-Helsing-2-400x225.jpg" data-large-file="https://xombitgames.com/files/2013/05/The-Incredible-Adventures-of-Van-Helsing-2-700x393.jpg" />
        </dt></dl><dl class='gallery-item'>
        <dt class='gallery-icon landscape'>
            <img width="700" height="393" src="https://xombitgames.com/files/2013/05/The-Incredible-Adventures-of-Van-Helsing-3-700x393.jpg" class="attachment-large size-large" alt="Gameplay 3" srcset="https://xombitgames.com/files/2013/05/The-Incredible-Adventures-of-Van-Helsing-3-700x393.jpg 700w, https://xombitgames.com/files/2013/05/The-Incredible-Adventures-of-Van-Helsing-3-400x225.jpg 400w, https://xombitgames.com/files/2013/05/The-Incredible-Adventures-of-Van-Helsing-3-220x123.jpg 220w" sizes="(max-width: 700px) 100vw, 700px" data-attachment-id="35366" data-orig-file="https://xombitgames.com/files/2013/05/The-Incredible-Adventures-of-Van-Helsing-3.jpg" data-orig-size="1920,1080" data-comments-opened="1" data-image-meta="{&quot;aperture&quot;:&quot;0&quot;,&quot;credit&quot;:&quot;&quot;,&quot;camera&quot;:&quot;&quot;,&quot;caption&quot;:&quot;&quot;,&quot;created_timestamp&quot;:&quot;0&quot;,&quot;copyright&quot;:&quot;&quot;,&quot;focal_length&quot;:&quot;0&quot;,&quot;iso&quot;:&quot;0&quot;,&quot;shutter_speed&quot;:&quot;0&quot;,&quot;title&quot;:&quot;&quot;}" data-image-title="The Incredible Adventures of Van Helsing (3)" data-image-description="" data-medium-file="https://xombitgames.com/files/2013/05/The-Incredible-Adventures-of-Van-Helsing-3-400x225.jpg" data-large-file="https://xombitgames.com/files/2013/05/The-Incredible-Adventures-of-Van-Helsing-3-700x393.jpg" />
        </dt></dl><dl class='gallery-item'>
        <dt class='gallery-icon landscape'>
            <img width="700" height="393" src="https://xombitgames.com/files/2013/05/The-Incredible-Adventures-of-Van-Helsing-4-700x393.jpg" class="attachment-large size-large" alt="Gameplay 4" srcset="https://xombitgames.com/files/2013/05/The-Incredible-Adventures-of-Van-Helsing-4-700x393.jpg 700w, https://xombitgames.com/files/2013/05/The-Incredible-Adventures-of-Van-Helsing-4-400x225.jpg 400w, https://xombitgames.com/files/2013/05/The-Incredible-Adventures-of-Van-Helsing-4-220x123.jpg 220w" sizes="(max-width: 700px) 100vw, 700px" data-attachment-id="35367" data-orig-file="https://xombitgames.com/files/2013/05/The-Incredible-Adventures-of-Van-Helsing-4.jpg" data-orig-size="1920,1080" data-comments-opened="1" data-image-meta="{&quot;aperture&quot;:&quot;0&quot;,&quot;credit&quot;:&quot;&quot;,&quot;camera&quot;:&quot;&quot;,&quot;caption&quot;:&quot;&quot;,&quot;created_timestamp&quot;:&quot;0&quot;,&quot;copyright&quot;:&quot;&quot;,&quot;focal_length&quot;:&quot;0&quot;,&quot;iso&quot;:&quot;0&quot;,&quot;shutter_speed&quot;:&quot;0&quot;,&quot;title&quot;:&quot;&quot;}" data-image-title="The Incredible Adventures of Van Helsing (4)" data-image-description="" data-medium-file="https://xombitgames.com/files/2013/05/The-Incredible-Adventures-of-Van-Helsing-4-400x225.jpg" data-large-file="https://xombitgames.com/files/2013/05/The-Incredible-Adventures-of-Van-Helsing-4-700x393.jpg" />
        </dt></dl><br style="clear: both" /><dl class='gallery-item'>
        <dt class='gallery-icon landscape'>
            <img width="700" height="393" src="https://xombitgames.com/files/2013/05/The-Incredible-Adventures-of-Van-Helsing-700x393.jpg" class="attachment-large size-large" alt="Portada del juego" srcset="https://xombitgames.com/files/2013/05/The-Incredible-Adventures-of-Van-Helsing-700x393.jpg 700w, https://xombitgames.com/files/2013/05/The-Incredible-Adventures-of-Van-Helsing-400x225.jpg 400w, https://xombitgames.com/files/2013/05/The-Incredible-Adventures-of-Van-Helsing-220x123.jpg 220w, https://xombitgames.com/files/2013/05/The-Incredible-Adventures-of-Van-Helsing.jpg 1280w" sizes="(max-width: 700px) 100vw, 700px" data-attachment-id="35368" data-orig-file="https://xombitgames.com/files/2013/05/The-Incredible-Adventures-of-Van-Helsing.jpg" data-orig-size="1280,720" data-comments-opened="1" data-image-meta="{&quot;aperture&quot;:&quot;0&quot;,&quot;credit&quot;:&quot;&quot;,&quot;camera&quot;:&quot;&quot;,&quot;caption&quot;:&quot;&quot;,&quot;created_timestamp&quot;:&quot;0&quot;,&quot;copyright&quot;:&quot;&quot;,&quot;focal_length&quot;:&quot;0&quot;,&quot;iso&quot;:&quot;0&quot;,&quot;shutter_speed&quot;:&quot;0&quot;,&quot;title&quot;:&quot;&quot;}" data-image-title="The Incredible Adventures of Van Helsing" data-image-description="" data-medium-file="https://xombitgames.com/files/2013/05/The-Incredible-Adventures-of-Van-Helsing-400x225.jpg" data-large-file="https://xombitgames.com/files/2013/05/The-Incredible-Adventures-of-Van-Helsing-700x393.jpg" />
        </dt></dl>
        <br style='clear: both' />
    </div>