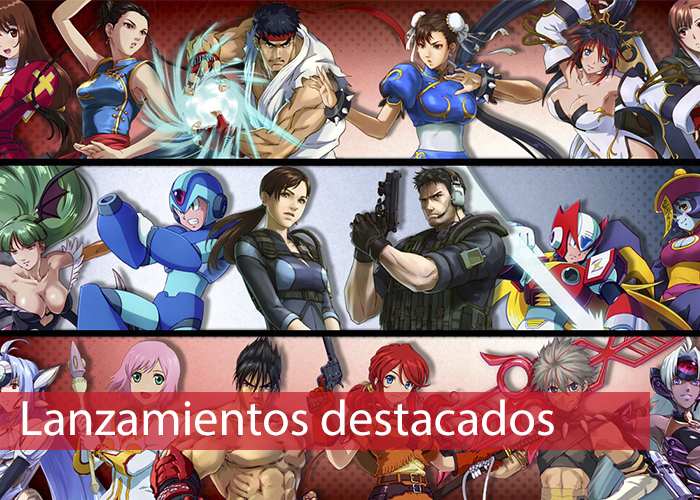 Ahora que empieza el veranito y el calorcito, además de los días de playa, apetece también sentarse en el sofá y darle al vicio por el que estamos ahora frente a este blog, los videojuegos. Con cervecita o refresco en mano nos propondremos pasarlo bien con las próximas cinco joyas de la tecnología actual. Una extensión de épicas proporciones, plataformas que vuelven a triunfar, muchos disparos en un mundo futurista y el RPG clásico de toda la vida se agitan para dar un cóctel de entretenimiento la mar de rico.
Call of Duty: Black Ops 2 – Vengeance (Xbox 360)
Vengeance será el tercer contenido descargable que Black Ops 2 tendrá en su haber. Treyard y Activision están haciendo un trabajo fantástico con Call of Duty aunque quizá lo están alargando demasiado y, otros como Battlefield 4, le están pisando los talones a marchas forzadas. El próximo 2 de julio llegará como DLC y con sus cuatro nuevos mapas para el modo multijugador en línea, se convierte en una de las pocas actualizaciones de pago que merecen ocupar un sitio en nuestro top five de la semana.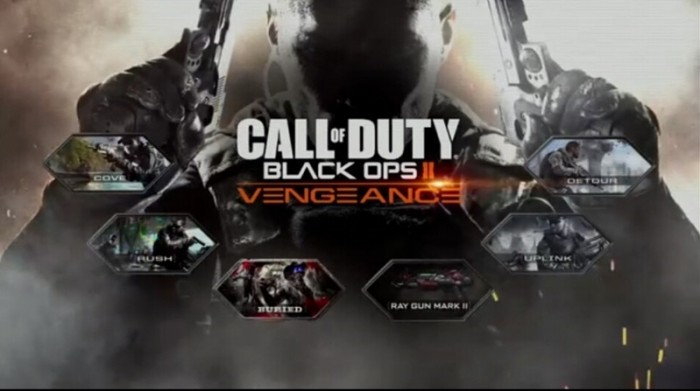 Además de las nuevas localizaciones de Cove, Defour, Rush y Uplink, el modo zombi traerá consigo una nueva aventura en la que estrenaremos un nuevo arma, el Ray Gun Mark II. Por ahora el lanzamiento de este pack será exclusiva de Xbox 360 y costará 1200 puntos Microsoft. Desconocemos las fechas de salida para PC y PlayStation 3. De todos modos, hasta el 31 de octubre que su rival no aparezca, tendremos Call of Duty Black Ops 2 para rato.
Toki Tori 2 + (Mac)
Por fin llega al sistema de Apple la segunda aventura de Toki Tori. Esta nueva entrega no tiene nada que ver en jugabilidad con su predecesora. La gran diferencia es la ausencia de ítems para que Toki Tori pueda utilizar. A esto lo sustituyen dos habilidades con las que se podrá modificar el ambiente y las criaturas que habitan en él. Hay una curiosidad, y es que si Toki Tori se mete en el agua y pisa césped tras ello, éste comenzará a crecer, interactuando así con el escenario.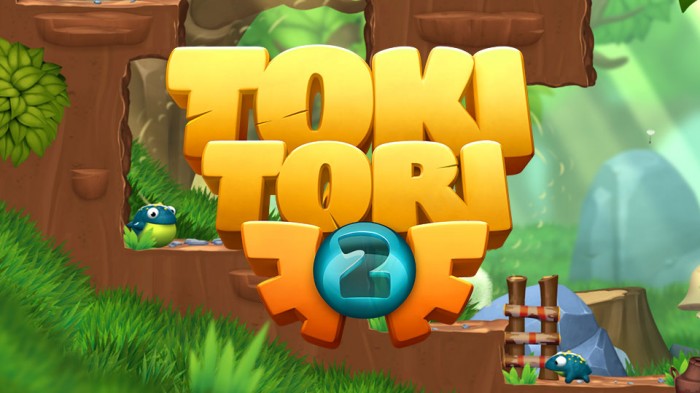 El próximo martes 2 de julio podrá ser descargado para Mac y el 11 para Windows por un precio cercano a los 10 euros. Two Tribes vuelve a hacerse cargo del desarrollo de esta aventura que ya apareció en dispositivos con iOS y en Wii U hace unos pocos meses. Podremos tomar fotografías (capturas de pantalla) durante el juego de las criaturas que van apareciendo en los mundos. Deberemos coleccionar las fotos para nuestro álbum privado.
Limbo (iOS)
Limbo llega al sistema portátil de Apple después de haber aterrizado en otros tantos sistemas como Windows, Xbox 360, PS Vita, PlayStation 3 o Mac. Para quien no lo sepa, Limbo tiene una historia es muy simple. Un chico sin nombre se despierta en un bosque en el borde del infierno (de ahí su nombre) empeñado en buscar a su hermana perdida. El juego parece sencillo en sus inicios, pero se va complicando bastante el nivel de los puzles según avanzamos en el juego, aunque nada que no podamos superar con un poco de práctica.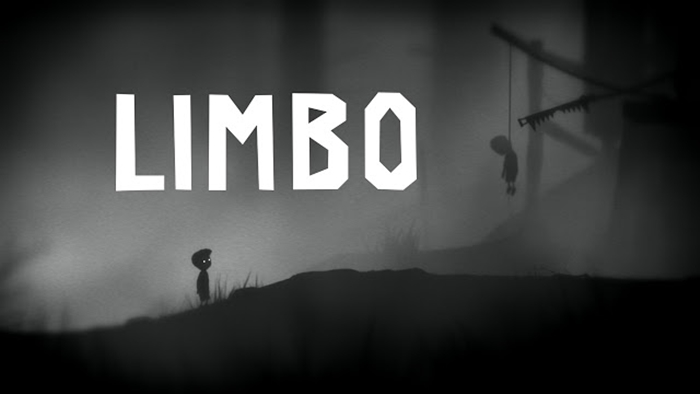 Limbo ha sido desarrollado por Playdead, una compañía independiente que lanzará su juego el próximo día 3 de julio para iOS. El precio rondará los 2 euros, así que parece bastante asequible. Este atípico juego en blanco y negro con un cuidado diseño artístico nos trae una mezcla de plataformas y puzles, y cuya historia se mueve a lo largo de un mundo oscuro y hostil, aunque con mucha belleza, también hay que decirlo.
Scourge: Outbreak (Xbox 360)
Este shooter estará ambientado en un futuro bastante cercano, en el que nos pondremos en las manos del Escuadrón Echo, un grupo de mercenarios de los mejores, con los que tendremos que derrotar a la Corporación Nogari. Primero deberemos localizar y rescatar al Doctor Reisbeck y más tarde recuperar un fragmento de un meteorito que Nogari utiliza para crear Ambrosía, una grandísima fuente de energía para controlar el mundo.

Estaremos atrapados en la isla tras ser atacados por sorpresa por las fuerzas hostiles. Mucha acción y armas en un futuro incierto nos esperan en Nogari a partir del próximo 3 de julio y que está prevista su salida para otras plataformas a lo largo de este año. Su precio rondará los 800 puntos Microsoft y sólo estará disponible a través de descarga en Xbox Live. Los alienígenas nos invaden y debemos usar toda la potencia de fuego disponible.
Project X Zone: A Lethal Surprise (3DS)
El 5 de julio de este año es una fecha marcada en el calendario por la llegada al mercado de este título en exclusiva para Nintendo 3DS. De una colaboración entre Capcom, SEGA y Namco Bandai no podría salir nada malo y ha surgido este juego que une en el mismo a unos 200 personajes de todas las franquicias de estas compañías de videojuegos y manga. El pasado 25 de junio aterrizó en Norteamérica y ya está teniendo el éxito que se esperaba.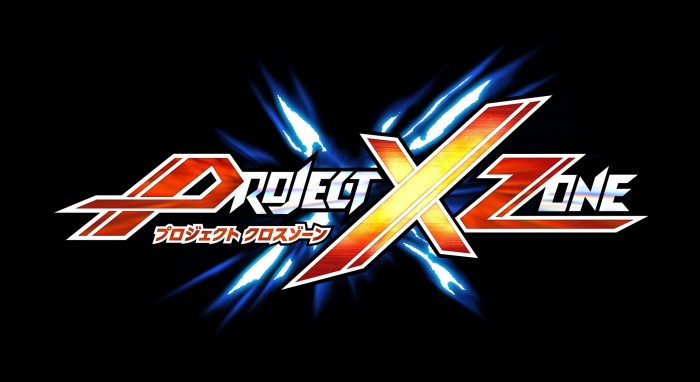 Se trata de un juego de estrategia y RPG desarrollado por Monolith Soft en colaboración con Banpresto. Es el crossover definitivo entre los grandes personajes que albergan estas empresas. La calidad del juego es brutal para estar hablando de 3DS. Se nos asemeja a Kingdom Hearts para PS2 aunque con estos luchadores de otras sagas. El combate por turnos estará presente de principio a fin en esta soberbia creación. No creemos que los 40 euros se los quite nadie.
Galería de imágenes
    <style type='text/css'>
        #gallery-2 {
            margin: auto;
        }
        #gallery-2 .gallery-item {
            float: left;
            margin-top: 10px;
            text-align: center;
            width: 16%;
        }
        #gallery-2 img {
            border: 2px solid #cfcfcf;
        }
        #gallery-2 .gallery-caption {
            margin-left: 0;
        }
        /* see gallery_shortcode() in wp-includes/media.php */
    </style>
    <div data-carousel-extra='{"blog_id":27,"permalink":"https:\/\/xombitgames.com\/2013\/06\/lanzamientos-julio-2013-1","likes_blog_id":40960699}' id='gallery-2' class='gallery galleryid-38847 gallery-columns-6 gallery-size-large'><dl class='gallery-item'>
        <dt class='gallery-icon landscape'>
            <img width="700" height="437" src="https://xombitgames.com/files/2013/06/Toki-Tori-2-1-700x437.jpg" class="attachment-large size-large" alt="Gameplay 1" srcset="https://xombitgames.com/files/2013/06/Toki-Tori-2-1-700x437.jpg 700w, https://xombitgames.com/files/2013/06/Toki-Tori-2-1-400x250.jpg 400w, https://xombitgames.com/files/2013/06/Toki-Tori-2-1-220x137.jpg 220w, https://xombitgames.com/files/2013/06/Toki-Tori-2-1.jpg 1440w" sizes="(max-width: 700px) 100vw, 700px" data-attachment-id="38878" data-orig-file="https://xombitgames.com/files/2013/06/Toki-Tori-2-1.jpg" data-orig-size="1440,900" data-comments-opened="1" data-image-meta="{&quot;aperture&quot;:&quot;0&quot;,&quot;credit&quot;:&quot;&quot;,&quot;camera&quot;:&quot;&quot;,&quot;caption&quot;:&quot;&quot;,&quot;created_timestamp&quot;:&quot;0&quot;,&quot;copyright&quot;:&quot;&quot;,&quot;focal_length&quot;:&quot;0&quot;,&quot;iso&quot;:&quot;0&quot;,&quot;shutter_speed&quot;:&quot;0&quot;,&quot;title&quot;:&quot;&quot;}" data-image-title="Toki Tori 2 (1)" data-image-description="" data-medium-file="https://xombitgames.com/files/2013/06/Toki-Tori-2-1-400x250.jpg" data-large-file="https://xombitgames.com/files/2013/06/Toki-Tori-2-1-700x437.jpg" />
        </dt></dl><dl class='gallery-item'>
        <dt class='gallery-icon landscape'>
            <img width="700" height="393" src="https://xombitgames.com/files/2013/06/Toki-Tori-2-2-700x393.jpg" class="attachment-large size-large" alt="Gameplay 2" srcset="https://xombitgames.com/files/2013/06/Toki-Tori-2-2-700x393.jpg 700w, https://xombitgames.com/files/2013/06/Toki-Tori-2-2-400x225.jpg 400w, https://xombitgames.com/files/2013/06/Toki-Tori-2-2-220x123.jpg 220w, https://xombitgames.com/files/2013/06/Toki-Tori-2-2.jpg 1280w" sizes="(max-width: 700px) 100vw, 700px" data-attachment-id="38879" data-orig-file="https://xombitgames.com/files/2013/06/Toki-Tori-2-2.jpg" data-orig-size="1280,720" data-comments-opened="1" data-image-meta="{&quot;aperture&quot;:&quot;0&quot;,&quot;credit&quot;:&quot;&quot;,&quot;camera&quot;:&quot;&quot;,&quot;caption&quot;:&quot;&quot;,&quot;created_timestamp&quot;:&quot;0&quot;,&quot;copyright&quot;:&quot;&quot;,&quot;focal_length&quot;:&quot;0&quot;,&quot;iso&quot;:&quot;0&quot;,&quot;shutter_speed&quot;:&quot;0&quot;,&quot;title&quot;:&quot;&quot;}" data-image-title="Toki Tori 2 (2)" data-image-description="" data-medium-file="https://xombitgames.com/files/2013/06/Toki-Tori-2-2-400x225.jpg" data-large-file="https://xombitgames.com/files/2013/06/Toki-Tori-2-2-700x393.jpg" />
        </dt></dl><dl class='gallery-item'>
        <dt class='gallery-icon landscape'>
            <img width="700" height="393" src="https://xombitgames.com/files/2013/06/Toki-Tori-2-3-700x393.jpg" class="attachment-large size-large" alt="Gameplay 3" srcset="https://xombitgames.com/files/2013/06/Toki-Tori-2-3-700x393.jpg 700w, https://xombitgames.com/files/2013/06/Toki-Tori-2-3-400x225.jpg 400w, https://xombitgames.com/files/2013/06/Toki-Tori-2-3-220x123.jpg 220w, https://xombitgames.com/files/2013/06/Toki-Tori-2-3.jpg 1280w" sizes="(max-width: 700px) 100vw, 700px" data-attachment-id="38880" data-orig-file="https://xombitgames.com/files/2013/06/Toki-Tori-2-3.jpg" data-orig-size="1280,720" data-comments-opened="1" data-image-meta="{&quot;aperture&quot;:&quot;0&quot;,&quot;credit&quot;:&quot;&quot;,&quot;camera&quot;:&quot;&quot;,&quot;caption&quot;:&quot;&quot;,&quot;created_timestamp&quot;:&quot;0&quot;,&quot;copyright&quot;:&quot;&quot;,&quot;focal_length&quot;:&quot;0&quot;,&quot;iso&quot;:&quot;0&quot;,&quot;shutter_speed&quot;:&quot;0&quot;,&quot;title&quot;:&quot;&quot;}" data-image-title="Toki Tori 2 (3)" data-image-description="" data-medium-file="https://xombitgames.com/files/2013/06/Toki-Tori-2-3-400x225.jpg" data-large-file="https://xombitgames.com/files/2013/06/Toki-Tori-2-3-700x393.jpg" />
        </dt></dl><dl class='gallery-item'>
        <dt class='gallery-icon landscape'>
            <img width="700" height="361" src="https://xombitgames.com/files/2013/06/Toki-Tori-2-4-700x361.jpg" class="attachment-large size-large" alt="Gameplay 4" srcset="https://xombitgames.com/files/2013/06/Toki-Tori-2-4-700x361.jpg 700w, https://xombitgames.com/files/2013/06/Toki-Tori-2-4-400x206.jpg 400w, https://xombitgames.com/files/2013/06/Toki-Tori-2-4-220x113.jpg 220w, https://xombitgames.com/files/2013/06/Toki-Tori-2-4.jpg 1279w" sizes="(max-width: 700px) 100vw, 700px" data-attachment-id="38881" data-orig-file="https://xombitgames.com/files/2013/06/Toki-Tori-2-4.jpg" data-orig-size="1279,661" data-comments-opened="1" data-image-meta="{&quot;aperture&quot;:&quot;0&quot;,&quot;credit&quot;:&quot;&quot;,&quot;camera&quot;:&quot;&quot;,&quot;caption&quot;:&quot;&quot;,&quot;created_timestamp&quot;:&quot;0&quot;,&quot;copyright&quot;:&quot;&quot;,&quot;focal_length&quot;:&quot;0&quot;,&quot;iso&quot;:&quot;0&quot;,&quot;shutter_speed&quot;:&quot;0&quot;,&quot;title&quot;:&quot;&quot;}" data-image-title="Toki Tori 2 (4)" data-image-description="" data-medium-file="https://xombitgames.com/files/2013/06/Toki-Tori-2-4-400x206.jpg" data-large-file="https://xombitgames.com/files/2013/06/Toki-Tori-2-4-700x361.jpg" />
        </dt></dl><dl class='gallery-item'>
        <dt class='gallery-icon landscape'>
            <img width="700" height="393" src="https://xombitgames.com/files/2013/06/Toki-Tori-2-700x393.jpg" class="attachment-large size-large" alt="Portada del juego" srcset="https://xombitgames.com/files/2013/06/Toki-Tori-2-700x393.jpg 700w, https://xombitgames.com/files/2013/06/Toki-Tori-2-400x225.jpg 400w, https://xombitgames.com/files/2013/06/Toki-Tori-2-220x123.jpg 220w, https://xombitgames.com/files/2013/06/Toki-Tori-2.jpg 960w" sizes="(max-width: 700px) 100vw, 700px" data-attachment-id="38882" data-orig-file="https://xombitgames.com/files/2013/06/Toki-Tori-2.jpg" data-orig-size="960,540" data-comments-opened="1" data-image-meta="{&quot;aperture&quot;:&quot;0&quot;,&quot;credit&quot;:&quot;&quot;,&quot;camera&quot;:&quot;&quot;,&quot;caption&quot;:&quot;&quot;,&quot;created_timestamp&quot;:&quot;0&quot;,&quot;copyright&quot;:&quot;&quot;,&quot;focal_length&quot;:&quot;0&quot;,&quot;iso&quot;:&quot;0&quot;,&quot;shutter_speed&quot;:&quot;0&quot;,&quot;title&quot;:&quot;&quot;}" data-image-title="Toki Tori 2" data-image-description="" data-medium-file="https://xombitgames.com/files/2013/06/Toki-Tori-2-400x225.jpg" data-large-file="https://xombitgames.com/files/2013/06/Toki-Tori-2-700x393.jpg" />
        </dt></dl><dl class='gallery-item'>
        <dt class='gallery-icon landscape'>
            <img width="700" height="391" src="https://xombitgames.com/files/2013/06/CoD-Black-Ops-2-Vengeance-700x391.jpg" class="attachment-large size-large" alt="Portada del DLC" srcset="https://xombitgames.com/files/2013/06/CoD-Black-Ops-2-Vengeance-700x391.jpg 700w, https://xombitgames.com/files/2013/06/CoD-Black-Ops-2-Vengeance-400x223.jpg 400w, https://xombitgames.com/files/2013/06/CoD-Black-Ops-2-Vengeance-220x123.jpg 220w, https://xombitgames.com/files/2013/06/CoD-Black-Ops-2-Vengeance.jpg 799w" sizes="(max-width: 700px) 100vw, 700px" data-attachment-id="38876" data-orig-file="https://xombitgames.com/files/2013/06/CoD-Black-Ops-2-Vengeance.jpg" data-orig-size="799,447" data-comments-opened="1" data-image-meta="{&quot;aperture&quot;:&quot;0&quot;,&quot;credit&quot;:&quot;&quot;,&quot;camera&quot;:&quot;&quot;,&quot;caption&quot;:&quot;&quot;,&quot;created_timestamp&quot;:&quot;0&quot;,&quot;copyright&quot;:&quot;&quot;,&quot;focal_length&quot;:&quot;0&quot;,&quot;iso&quot;:&quot;0&quot;,&quot;shutter_speed&quot;:&quot;0&quot;,&quot;title&quot;:&quot;&quot;}" data-image-title="CoD Black Ops 2 Vengeance" data-image-description="" data-medium-file="https://xombitgames.com/files/2013/06/CoD-Black-Ops-2-Vengeance-400x223.jpg" data-large-file="https://xombitgames.com/files/2013/06/CoD-Black-Ops-2-Vengeance-700x391.jpg" />
        </dt></dl><br style="clear: both" /><dl class='gallery-item'>
        <dt class='gallery-icon landscape'>
            <img width="700" height="393" src="https://xombitgames.com/files/2013/06/CoD-Black-Ops-2-Vengeance-4-700x393.jpg" class="attachment-large size-large" alt="Gameplay 4" srcset="https://xombitgames.com/files/2013/06/CoD-Black-Ops-2-Vengeance-4-700x393.jpg 700w, https://xombitgames.com/files/2013/06/CoD-Black-Ops-2-Vengeance-4-400x225.jpg 400w, https://xombitgames.com/files/2013/06/CoD-Black-Ops-2-Vengeance-4-220x123.jpg 220w" sizes="(max-width: 700px) 100vw, 700px" data-attachment-id="38875" data-orig-file="https://xombitgames.com/files/2013/06/CoD-Black-Ops-2-Vengeance-4.jpg" data-orig-size="1920,1080" data-comments-opened="1" data-image-meta="{&quot;aperture&quot;:&quot;0&quot;,&quot;credit&quot;:&quot;&quot;,&quot;camera&quot;:&quot;&quot;,&quot;caption&quot;:&quot;&quot;,&quot;created_timestamp&quot;:&quot;0&quot;,&quot;copyright&quot;:&quot;&quot;,&quot;focal_length&quot;:&quot;0&quot;,&quot;iso&quot;:&quot;0&quot;,&quot;shutter_speed&quot;:&quot;0&quot;,&quot;title&quot;:&quot;&quot;}" data-image-title="CoD Black Ops 2 Vengeance (4)" data-image-description="" data-medium-file="https://xombitgames.com/files/2013/06/CoD-Black-Ops-2-Vengeance-4-400x225.jpg" data-large-file="https://xombitgames.com/files/2013/06/CoD-Black-Ops-2-Vengeance-4-700x393.jpg" />
        </dt></dl><dl class='gallery-item'>
        <dt class='gallery-icon landscape'>
            <img width="700" height="393" src="https://xombitgames.com/files/2013/06/CoD-Black-Ops-2-Vengeance-3-700x393.jpg" class="attachment-large size-large" alt="Gameplay 3" srcset="https://xombitgames.com/files/2013/06/CoD-Black-Ops-2-Vengeance-3-700x393.jpg 700w, https://xombitgames.com/files/2013/06/CoD-Black-Ops-2-Vengeance-3-400x225.jpg 400w, https://xombitgames.com/files/2013/06/CoD-Black-Ops-2-Vengeance-3-220x123.jpg 220w, https://xombitgames.com/files/2013/06/CoD-Black-Ops-2-Vengeance-3.jpg 1500w" sizes="(max-width: 700px) 100vw, 700px" data-attachment-id="38874" data-orig-file="https://xombitgames.com/files/2013/06/CoD-Black-Ops-2-Vengeance-3.jpg" data-orig-size="1500,844" data-comments-opened="1" data-image-meta="{&quot;aperture&quot;:&quot;0&quot;,&quot;credit&quot;:&quot;&quot;,&quot;camera&quot;:&quot;&quot;,&quot;caption&quot;:&quot;&quot;,&quot;created_timestamp&quot;:&quot;0&quot;,&quot;copyright&quot;:&quot;&quot;,&quot;focal_length&quot;:&quot;0&quot;,&quot;iso&quot;:&quot;0&quot;,&quot;shutter_speed&quot;:&quot;0&quot;,&quot;title&quot;:&quot;&quot;}" data-image-title="CoD Black Ops 2 Vengeance (3)" data-image-description="" data-medium-file="https://xombitgames.com/files/2013/06/CoD-Black-Ops-2-Vengeance-3-400x225.jpg" data-large-file="https://xombitgames.com/files/2013/06/CoD-Black-Ops-2-Vengeance-3-700x393.jpg" />
        </dt></dl><dl class='gallery-item'>
        <dt class='gallery-icon landscape'>
            <img width="700" height="373" src="https://xombitgames.com/files/2013/06/CoD-Black-Ops-2-Vengeance-2-700x373.jpg" class="attachment-large size-large" alt="Gameplay 2" srcset="https://xombitgames.com/files/2013/06/CoD-Black-Ops-2-Vengeance-2-700x373.jpg 700w, https://xombitgames.com/files/2013/06/CoD-Black-Ops-2-Vengeance-2-400x213.jpg 400w, https://xombitgames.com/files/2013/06/CoD-Black-Ops-2-Vengeance-2-220x117.jpg 220w, https://xombitgames.com/files/2013/06/CoD-Black-Ops-2-Vengeance-2.jpg 1280w" sizes="(max-width: 700px) 100vw, 700px" data-attachment-id="38873" data-orig-file="https://xombitgames.com/files/2013/06/CoD-Black-Ops-2-Vengeance-2.jpg" data-orig-size="1280,683" data-comments-opened="1" data-image-meta="{&quot;aperture&quot;:&quot;0&quot;,&quot;credit&quot;:&quot;&quot;,&quot;camera&quot;:&quot;&quot;,&quot;caption&quot;:&quot;&quot;,&quot;created_timestamp&quot;:&quot;0&quot;,&quot;copyright&quot;:&quot;&quot;,&quot;focal_length&quot;:&quot;0&quot;,&quot;iso&quot;:&quot;0&quot;,&quot;shutter_speed&quot;:&quot;0&quot;,&quot;title&quot;:&quot;&quot;}" data-image-title="CoD Black Ops 2 Vengeance (2)" data-image-description="" data-medium-file="https://xombitgames.com/files/2013/06/CoD-Black-Ops-2-Vengeance-2-400x213.jpg" data-large-file="https://xombitgames.com/files/2013/06/CoD-Black-Ops-2-Vengeance-2-700x373.jpg" />
        </dt></dl><dl class='gallery-item'>
        <dt class='gallery-icon landscape'>
            <img width="700" height="393" src="https://xombitgames.com/files/2013/06/CoD-Black-Ops-2-Vengeance-1-700x393.jpg" class="attachment-large size-large" alt="Gameplay 1" srcset="https://xombitgames.com/files/2013/06/CoD-Black-Ops-2-Vengeance-1-700x393.jpg 700w, https://xombitgames.com/files/2013/06/CoD-Black-Ops-2-Vengeance-1-400x225.jpg 400w, https://xombitgames.com/files/2013/06/CoD-Black-Ops-2-Vengeance-1-220x123.jpg 220w, https://xombitgames.com/files/2013/06/CoD-Black-Ops-2-Vengeance-1.jpg 1500w" sizes="(max-width: 700px) 100vw, 700px" data-attachment-id="38872" data-orig-file="https://xombitgames.com/files/2013/06/CoD-Black-Ops-2-Vengeance-1.jpg" data-orig-size="1500,844" data-comments-opened="1" data-image-meta="{&quot;aperture&quot;:&quot;0&quot;,&quot;credit&quot;:&quot;&quot;,&quot;camera&quot;:&quot;&quot;,&quot;caption&quot;:&quot;&quot;,&quot;created_timestamp&quot;:&quot;0&quot;,&quot;copyright&quot;:&quot;&quot;,&quot;focal_length&quot;:&quot;0&quot;,&quot;iso&quot;:&quot;0&quot;,&quot;shutter_speed&quot;:&quot;0&quot;,&quot;title&quot;:&quot;&quot;}" data-image-title="CoD Black Ops 2 Vengeance (1)" data-image-description="" data-medium-file="https://xombitgames.com/files/2013/06/CoD-Black-Ops-2-Vengeance-1-400x225.jpg" data-large-file="https://xombitgames.com/files/2013/06/CoD-Black-Ops-2-Vengeance-1-700x393.jpg" />
        </dt></dl><dl class='gallery-item'>
        <dt class='gallery-icon landscape'>
            <img width="700" height="394" src="https://xombitgames.com/files/2013/06/Limbo1.jpg" class="attachment-large size-large" alt="Portada del juego" srcset="https://xombitgames.com/files/2013/06/Limbo1.jpg 700w, https://xombitgames.com/files/2013/06/Limbo1-400x225.jpg 400w, https://xombitgames.com/files/2013/06/Limbo1-220x123.jpg 220w" sizes="(max-width: 700px) 100vw, 700px" data-attachment-id="38871" data-orig-file="https://xombitgames.com/files/2013/06/Limbo1.jpg" data-orig-size="700,394" data-comments-opened="1" data-image-meta="{&quot;aperture&quot;:&quot;0&quot;,&quot;credit&quot;:&quot;&quot;,&quot;camera&quot;:&quot;&quot;,&quot;caption&quot;:&quot;&quot;,&quot;created_timestamp&quot;:&quot;0&quot;,&quot;copyright&quot;:&quot;&quot;,&quot;focal_length&quot;:&quot;0&quot;,&quot;iso&quot;:&quot;0&quot;,&quot;shutter_speed&quot;:&quot;0&quot;,&quot;title&quot;:&quot;&quot;}" data-image-title="Limbo" data-image-description="" data-medium-file="https://xombitgames.com/files/2013/06/Limbo1-400x225.jpg" data-large-file="https://xombitgames.com/files/2013/06/Limbo1.jpg" />
        </dt></dl><dl class='gallery-item'>
        <dt class='gallery-icon landscape'>
            <img width="700" height="393" src="https://xombitgames.com/files/2013/06/Limbo-41-700x393.jpg" class="attachment-large size-large" alt="Gameplay 4" srcset="https://xombitgames.com/files/2013/06/Limbo-41-700x393.jpg 700w, https://xombitgames.com/files/2013/06/Limbo-41-400x225.jpg 400w, https://xombitgames.com/files/2013/06/Limbo-41-220x123.jpg 220w, https://xombitgames.com/files/2013/06/Limbo-41.jpg 1600w" sizes="(max-width: 700px) 100vw, 700px" data-attachment-id="38870" data-orig-file="https://xombitgames.com/files/2013/06/Limbo-41.jpg" data-orig-size="1600,900" data-comments-opened="1" data-image-meta="{&quot;aperture&quot;:&quot;0&quot;,&quot;credit&quot;:&quot;&quot;,&quot;camera&quot;:&quot;&quot;,&quot;caption&quot;:&quot;&quot;,&quot;created_timestamp&quot;:&quot;0&quot;,&quot;copyright&quot;:&quot;&quot;,&quot;focal_length&quot;:&quot;0&quot;,&quot;iso&quot;:&quot;0&quot;,&quot;shutter_speed&quot;:&quot;0&quot;,&quot;title&quot;:&quot;&quot;}" data-image-title="Limbo (4)" data-image-description="" data-medium-file="https://xombitgames.com/files/2013/06/Limbo-41-400x225.jpg" data-large-file="https://xombitgames.com/files/2013/06/Limbo-41-700x393.jpg" />
        </dt></dl><br style="clear: both" /><dl class='gallery-item'>
        <dt class='gallery-icon landscape'>
            <img width="700" height="393" src="https://xombitgames.com/files/2013/06/Limbo-31-700x393.jpg" class="attachment-large size-large" alt="Gameplay 3" srcset="https://xombitgames.com/files/2013/06/Limbo-31-700x393.jpg 700w, https://xombitgames.com/files/2013/06/Limbo-31-400x225.jpg 400w, https://xombitgames.com/files/2013/06/Limbo-31-220x123.jpg 220w, https://xombitgames.com/files/2013/06/Limbo-31.jpg 1280w" sizes="(max-width: 700px) 100vw, 700px" data-attachment-id="38869" data-orig-file="https://xombitgames.com/files/2013/06/Limbo-31.jpg" data-orig-size="1280,720" data-comments-opened="1" data-image-meta="{&quot;aperture&quot;:&quot;0&quot;,&quot;credit&quot;:&quot;&quot;,&quot;camera&quot;:&quot;&quot;,&quot;caption&quot;:&quot;&quot;,&quot;created_timestamp&quot;:&quot;0&quot;,&quot;copyright&quot;:&quot;&quot;,&quot;focal_length&quot;:&quot;0&quot;,&quot;iso&quot;:&quot;0&quot;,&quot;shutter_speed&quot;:&quot;0&quot;,&quot;title&quot;:&quot;&quot;}" data-image-title="Limbo (3)" data-image-description="" data-medium-file="https://xombitgames.com/files/2013/06/Limbo-31-400x225.jpg" data-large-file="https://xombitgames.com/files/2013/06/Limbo-31-700x393.jpg" />
        </dt></dl><dl class='gallery-item'>
        <dt class='gallery-icon landscape'>
            <img width="700" height="394" src="https://xombitgames.com/files/2013/06/Limbo-21-700x394.jpg" class="attachment-large size-large" alt="Gameplay 2" srcset="https://xombitgames.com/files/2013/06/Limbo-21-700x394.jpg 700w, https://xombitgames.com/files/2013/06/Limbo-21-400x225.jpg 400w, https://xombitgames.com/files/2013/06/Limbo-21-220x124.jpg 220w" sizes="(max-width: 700px) 100vw, 700px" data-attachment-id="38868" data-orig-file="https://xombitgames.com/files/2013/06/Limbo-21.jpg" data-orig-size="1914,1080" data-comments-opened="1" data-image-meta="{&quot;aperture&quot;:&quot;0&quot;,&quot;credit&quot;:&quot;&quot;,&quot;camera&quot;:&quot;&quot;,&quot;caption&quot;:&quot;&quot;,&quot;created_timestamp&quot;:&quot;0&quot;,&quot;copyright&quot;:&quot;&quot;,&quot;focal_length&quot;:&quot;0&quot;,&quot;iso&quot;:&quot;0&quot;,&quot;shutter_speed&quot;:&quot;0&quot;,&quot;title&quot;:&quot;&quot;}" data-image-title="Limbo (2)" data-image-description="" data-medium-file="https://xombitgames.com/files/2013/06/Limbo-21-400x225.jpg" data-large-file="https://xombitgames.com/files/2013/06/Limbo-21-700x394.jpg" />
        </dt></dl><dl class='gallery-item'>
        <dt class='gallery-icon landscape'>
            <img width="700" height="362" src="https://xombitgames.com/files/2013/06/Limbo-11-700x362.jpg" class="attachment-large size-large" alt="Gameplay 1" srcset="https://xombitgames.com/files/2013/06/Limbo-11-700x362.jpg 700w, https://xombitgames.com/files/2013/06/Limbo-11-400x207.jpg 400w, https://xombitgames.com/files/2013/06/Limbo-11-220x113.jpg 220w" sizes="(max-width: 700px) 100vw, 700px" data-attachment-id="38867" data-orig-file="https://xombitgames.com/files/2013/06/Limbo-11.jpg" data-orig-size="1916,992" data-comments-opened="1" data-image-meta="{&quot;aperture&quot;:&quot;0&quot;,&quot;credit&quot;:&quot;&quot;,&quot;camera&quot;:&quot;&quot;,&quot;caption&quot;:&quot;&quot;,&quot;created_timestamp&quot;:&quot;0&quot;,&quot;copyright&quot;:&quot;&quot;,&quot;focal_length&quot;:&quot;0&quot;,&quot;iso&quot;:&quot;0&quot;,&quot;shutter_speed&quot;:&quot;0&quot;,&quot;title&quot;:&quot;&quot;}" data-image-title="Limbo (1)" data-image-description="" data-medium-file="https://xombitgames.com/files/2013/06/Limbo-11-400x207.jpg" data-large-file="https://xombitgames.com/files/2013/06/Limbo-11-700x362.jpg" />
        </dt></dl><dl class='gallery-item'>
        <dt class='gallery-icon landscape'>
            <img width="700" height="279" src="https://xombitgames.com/files/2013/06/Scourge-Outbreak-700x279.jpg" class="attachment-large size-large" alt="Portada del juego" srcset="https://xombitgames.com/files/2013/06/Scourge-Outbreak-700x279.jpg 700w, https://xombitgames.com/files/2013/06/Scourge-Outbreak-400x159.jpg 400w, https://xombitgames.com/files/2013/06/Scourge-Outbreak-630x250.jpg 630w, https://xombitgames.com/files/2013/06/Scourge-Outbreak-220x87.jpg 220w, https://xombitgames.com/files/2013/06/Scourge-Outbreak.jpg 1500w" sizes="(max-width: 700px) 100vw, 700px" data-attachment-id="38861" data-orig-file="https://xombitgames.com/files/2013/06/Scourge-Outbreak.jpg" data-orig-size="1500,599" data-comments-opened="1" data-image-meta="{&quot;aperture&quot;:&quot;0&quot;,&quot;credit&quot;:&quot;&quot;,&quot;camera&quot;:&quot;&quot;,&quot;caption&quot;:&quot;&quot;,&quot;created_timestamp&quot;:&quot;0&quot;,&quot;copyright&quot;:&quot;&quot;,&quot;focal_length&quot;:&quot;0&quot;,&quot;iso&quot;:&quot;0&quot;,&quot;shutter_speed&quot;:&quot;0&quot;,&quot;title&quot;:&quot;&quot;}" data-image-title="Scourge Outbreak" data-image-description="" data-medium-file="https://xombitgames.com/files/2013/06/Scourge-Outbreak-400x159.jpg" data-large-file="https://xombitgames.com/files/2013/06/Scourge-Outbreak-700x279.jpg" />
        </dt></dl><dl class='gallery-item'>
        <dt class='gallery-icon landscape'>
            <img width="700" height="393" src="https://xombitgames.com/files/2013/06/Scourge-Outbreak-4-700x393.jpg" class="attachment-large size-large" alt="Gameplay 4" srcset="https://xombitgames.com/files/2013/06/Scourge-Outbreak-4-700x393.jpg 700w, https://xombitgames.com/files/2013/06/Scourge-Outbreak-4-400x224.jpg 400w, https://xombitgames.com/files/2013/06/Scourge-Outbreak-4-220x123.jpg 220w, https://xombitgames.com/files/2013/06/Scourge-Outbreak-4.jpg 1000w" sizes="(max-width: 700px) 100vw, 700px" data-attachment-id="38860" data-orig-file="https://xombitgames.com/files/2013/06/Scourge-Outbreak-4.jpg" data-orig-size="1000,562" data-comments-opened="1" data-image-meta="{&quot;aperture&quot;:&quot;0&quot;,&quot;credit&quot;:&quot;&quot;,&quot;camera&quot;:&quot;&quot;,&quot;caption&quot;:&quot;&quot;,&quot;created_timestamp&quot;:&quot;0&quot;,&quot;copyright&quot;:&quot;&quot;,&quot;focal_length&quot;:&quot;0&quot;,&quot;iso&quot;:&quot;0&quot;,&quot;shutter_speed&quot;:&quot;0&quot;,&quot;title&quot;:&quot;&quot;}" data-image-title="Scourge Outbreak (4)" data-image-description="" data-medium-file="https://xombitgames.com/files/2013/06/Scourge-Outbreak-4-400x224.jpg" data-large-file="https://xombitgames.com/files/2013/06/Scourge-Outbreak-4-700x393.jpg" />
        </dt></dl><dl class='gallery-item'>
        <dt class='gallery-icon landscape'>
            <img width="700" height="394" src="https://xombitgames.com/files/2013/06/Scourge-Outbreak-3-700x394.jpg" class="attachment-large size-large" alt="Gameplay 3" srcset="https://xombitgames.com/files/2013/06/Scourge-Outbreak-3-700x394.jpg 700w, https://xombitgames.com/files/2013/06/Scourge-Outbreak-3-400x225.jpg 400w, https://xombitgames.com/files/2013/06/Scourge-Outbreak-3-220x123.jpg 220w, https://xombitgames.com/files/2013/06/Scourge-Outbreak-3.jpg 970w" sizes="(max-width: 700px) 100vw, 700px" data-attachment-id="38859" data-orig-file="https://xombitgames.com/files/2013/06/Scourge-Outbreak-3.jpg" data-orig-size="970,546" data-comments-opened="1" data-image-meta="{&quot;aperture&quot;:&quot;0&quot;,&quot;credit&quot;:&quot;&quot;,&quot;camera&quot;:&quot;&quot;,&quot;caption&quot;:&quot;&quot;,&quot;created_timestamp&quot;:&quot;0&quot;,&quot;copyright&quot;:&quot;&quot;,&quot;focal_length&quot;:&quot;0&quot;,&quot;iso&quot;:&quot;0&quot;,&quot;shutter_speed&quot;:&quot;0&quot;,&quot;title&quot;:&quot;&quot;}" data-image-title="Scourge Outbreak (3)" data-image-description="" data-medium-file="https://xombitgames.com/files/2013/06/Scourge-Outbreak-3-400x225.jpg" data-large-file="https://xombitgames.com/files/2013/06/Scourge-Outbreak-3-700x394.jpg" />
        </dt></dl><br style="clear: both" /><dl class='gallery-item'>
        <dt class='gallery-icon landscape'>
            <img width="700" height="393" src="https://xombitgames.com/files/2013/06/Scourge-Outbreak-2-700x393.jpg" class="attachment-large size-large" alt="Gameplay 2" srcset="https://xombitgames.com/files/2013/06/Scourge-Outbreak-2-700x393.jpg 700w, https://xombitgames.com/files/2013/06/Scourge-Outbreak-2-400x225.jpg 400w, https://xombitgames.com/files/2013/06/Scourge-Outbreak-2-220x123.jpg 220w, https://xombitgames.com/files/2013/06/Scourge-Outbreak-2.jpg 1600w" sizes="(max-width: 700px) 100vw, 700px" data-attachment-id="38858" data-orig-file="https://xombitgames.com/files/2013/06/Scourge-Outbreak-2.jpg" data-orig-size="1600,900" data-comments-opened="1" data-image-meta="{&quot;aperture&quot;:&quot;0&quot;,&quot;credit&quot;:&quot;&quot;,&quot;camera&quot;:&quot;&quot;,&quot;caption&quot;:&quot;&quot;,&quot;created_timestamp&quot;:&quot;0&quot;,&quot;copyright&quot;:&quot;&quot;,&quot;focal_length&quot;:&quot;0&quot;,&quot;iso&quot;:&quot;0&quot;,&quot;shutter_speed&quot;:&quot;0&quot;,&quot;title&quot;:&quot;&quot;}" data-image-title="Scourge Outbreak (2)" data-image-description="" data-medium-file="https://xombitgames.com/files/2013/06/Scourge-Outbreak-2-400x225.jpg" data-large-file="https://xombitgames.com/files/2013/06/Scourge-Outbreak-2-700x393.jpg" />
        </dt></dl><dl class='gallery-item'>
        <dt class='gallery-icon landscape'>
            <img width="700" height="393" src="https://xombitgames.com/files/2013/06/Scourge-Outbreak-1-700x393.jpg" class="attachment-large size-large" alt="Gameplay 1" srcset="https://xombitgames.com/files/2013/06/Scourge-Outbreak-1-700x393.jpg 700w, https://xombitgames.com/files/2013/06/Scourge-Outbreak-1-400x225.jpg 400w, https://xombitgames.com/files/2013/06/Scourge-Outbreak-1-220x123.jpg 220w, https://xombitgames.com/files/2013/06/Scourge-Outbreak-1.jpg 1600w" sizes="(max-width: 700px) 100vw, 700px" data-attachment-id="38857" data-orig-file="https://xombitgames.com/files/2013/06/Scourge-Outbreak-1.jpg" data-orig-size="1600,900" data-comments-opened="1" data-image-meta="{&quot;aperture&quot;:&quot;0&quot;,&quot;credit&quot;:&quot;&quot;,&quot;camera&quot;:&quot;&quot;,&quot;caption&quot;:&quot;&quot;,&quot;created_timestamp&quot;:&quot;0&quot;,&quot;copyright&quot;:&quot;&quot;,&quot;focal_length&quot;:&quot;0&quot;,&quot;iso&quot;:&quot;0&quot;,&quot;shutter_speed&quot;:&quot;0&quot;,&quot;title&quot;:&quot;&quot;}" data-image-title="Scourge Outbreak (1)" data-image-description="" data-medium-file="https://xombitgames.com/files/2013/06/Scourge-Outbreak-1-400x225.jpg" data-large-file="https://xombitgames.com/files/2013/06/Scourge-Outbreak-1-700x393.jpg" />
        </dt></dl><dl class='gallery-item'>
        <dt class='gallery-icon landscape'>
            <img width="700" height="382" src="https://xombitgames.com/files/2013/06/Project-X-Zone-A-Lethal-Surprise-700x382.jpg" class="attachment-large size-large" alt="Portada del juego" srcset="https://xombitgames.com/files/2013/06/Project-X-Zone-A-Lethal-Surprise-700x382.jpg 700w, https://xombitgames.com/files/2013/06/Project-X-Zone-A-Lethal-Surprise-400x218.jpg 400w, https://xombitgames.com/files/2013/06/Project-X-Zone-A-Lethal-Surprise-220x120.jpg 220w" sizes="(max-width: 700px) 100vw, 700px" data-attachment-id="38856" data-orig-file="https://xombitgames.com/files/2013/06/Project-X-Zone-A-Lethal-Surprise.jpg" data-orig-size="2000,1094" data-comments-opened="1" data-image-meta="{&quot;aperture&quot;:&quot;0&quot;,&quot;credit&quot;:&quot;&quot;,&quot;camera&quot;:&quot;&quot;,&quot;caption&quot;:&quot;&quot;,&quot;created_timestamp&quot;:&quot;0&quot;,&quot;copyright&quot;:&quot;&quot;,&quot;focal_length&quot;:&quot;0&quot;,&quot;iso&quot;:&quot;0&quot;,&quot;shutter_speed&quot;:&quot;0&quot;,&quot;title&quot;:&quot;&quot;}" data-image-title="Project X Zone A Lethal Surprise" data-image-description="" data-medium-file="https://xombitgames.com/files/2013/06/Project-X-Zone-A-Lethal-Surprise-400x218.jpg" data-large-file="https://xombitgames.com/files/2013/06/Project-X-Zone-A-Lethal-Surprise-700x382.jpg" />
        </dt></dl><dl class='gallery-item'>
        <dt class='gallery-icon landscape'>
            <img width="700" height="393" src="https://xombitgames.com/files/2013/06/Project-X-Zone-A-Lethal-Surprise-4-700x393.jpg" class="attachment-large size-large" alt="Gameplay 4" srcset="https://xombitgames.com/files/2013/06/Project-X-Zone-A-Lethal-Surprise-4-700x393.jpg 700w, https://xombitgames.com/files/2013/06/Project-X-Zone-A-Lethal-Surprise-4-400x225.jpg 400w, https://xombitgames.com/files/2013/06/Project-X-Zone-A-Lethal-Surprise-4-220x123.jpg 220w, https://xombitgames.com/files/2013/06/Project-X-Zone-A-Lethal-Surprise-4.jpg 1280w" sizes="(max-width: 700px) 100vw, 700px" data-attachment-id="38855" data-orig-file="https://xombitgames.com/files/2013/06/Project-X-Zone-A-Lethal-Surprise-4.jpg" data-orig-size="1280,720" data-comments-opened="1" data-image-meta="{&quot;aperture&quot;:&quot;0&quot;,&quot;credit&quot;:&quot;&quot;,&quot;camera&quot;:&quot;&quot;,&quot;caption&quot;:&quot;&quot;,&quot;created_timestamp&quot;:&quot;0&quot;,&quot;copyright&quot;:&quot;&quot;,&quot;focal_length&quot;:&quot;0&quot;,&quot;iso&quot;:&quot;0&quot;,&quot;shutter_speed&quot;:&quot;0&quot;,&quot;title&quot;:&quot;&quot;}" data-image-title="Project X Zone A Lethal Surprise (4)" data-image-description="" data-medium-file="https://xombitgames.com/files/2013/06/Project-X-Zone-A-Lethal-Surprise-4-400x225.jpg" data-large-file="https://xombitgames.com/files/2013/06/Project-X-Zone-A-Lethal-Surprise-4-700x393.jpg" />
        </dt></dl><dl class='gallery-item'>
        <dt class='gallery-icon landscape'>
            <img width="700" height="371" src="https://xombitgames.com/files/2013/06/Project-X-Zone-A-Lethal-Surprise-3-700x371.jpg" class="attachment-large size-large" alt="Gameplay 3" srcset="https://xombitgames.com/files/2013/06/Project-X-Zone-A-Lethal-Surprise-3-700x371.jpg 700w, https://xombitgames.com/files/2013/06/Project-X-Zone-A-Lethal-Surprise-3-400x212.jpg 400w, https://xombitgames.com/files/2013/06/Project-X-Zone-A-Lethal-Surprise-3-220x116.jpg 220w, https://xombitgames.com/files/2013/06/Project-X-Zone-A-Lethal-Surprise-3.jpg 1152w" sizes="(max-width: 700px) 100vw, 700px" data-attachment-id="38854" data-orig-file="https://xombitgames.com/files/2013/06/Project-X-Zone-A-Lethal-Surprise-3.jpg" data-orig-size="1152,611" data-comments-opened="1" data-image-meta="{&quot;aperture&quot;:&quot;0&quot;,&quot;credit&quot;:&quot;&quot;,&quot;camera&quot;:&quot;&quot;,&quot;caption&quot;:&quot;&quot;,&quot;created_timestamp&quot;:&quot;0&quot;,&quot;copyright&quot;:&quot;&quot;,&quot;focal_length&quot;:&quot;0&quot;,&quot;iso&quot;:&quot;0&quot;,&quot;shutter_speed&quot;:&quot;0&quot;,&quot;title&quot;:&quot;&quot;}" data-image-title="Project X Zone A Lethal Surprise (3)" data-image-description="" data-medium-file="https://xombitgames.com/files/2013/06/Project-X-Zone-A-Lethal-Surprise-3-400x212.jpg" data-large-file="https://xombitgames.com/files/2013/06/Project-X-Zone-A-Lethal-Surprise-3-700x371.jpg" />
        </dt></dl><dl class='gallery-item'>
        <dt class='gallery-icon landscape'>
            <img width="700" height="393" src="https://xombitgames.com/files/2013/06/Project-X-Zone-A-Lethal-Surprise-2-700x393.jpg" class="attachment-large size-large" alt="Gameplay 2" srcset="https://xombitgames.com/files/2013/06/Project-X-Zone-A-Lethal-Surprise-2-700x393.jpg 700w, https://xombitgames.com/files/2013/06/Project-X-Zone-A-Lethal-Surprise-2-400x225.jpg 400w, https://xombitgames.com/files/2013/06/Project-X-Zone-A-Lethal-Surprise-2-220x123.jpg 220w, https://xombitgames.com/files/2013/06/Project-X-Zone-A-Lethal-Surprise-2.jpg 1280w" sizes="(max-width: 700px) 100vw, 700px" data-attachment-id="38853" data-orig-file="https://xombitgames.com/files/2013/06/Project-X-Zone-A-Lethal-Surprise-2.jpg" data-orig-size="1280,720" data-comments-opened="1" data-image-meta="{&quot;aperture&quot;:&quot;0&quot;,&quot;credit&quot;:&quot;&quot;,&quot;camera&quot;:&quot;&quot;,&quot;caption&quot;:&quot;&quot;,&quot;created_timestamp&quot;:&quot;0&quot;,&quot;copyright&quot;:&quot;&quot;,&quot;focal_length&quot;:&quot;0&quot;,&quot;iso&quot;:&quot;0&quot;,&quot;shutter_speed&quot;:&quot;0&quot;,&quot;title&quot;:&quot;&quot;}" data-image-title="Project X Zone A Lethal Surprise (2)" data-image-description="" data-medium-file="https://xombitgames.com/files/2013/06/Project-X-Zone-A-Lethal-Surprise-2-400x225.jpg" data-large-file="https://xombitgames.com/files/2013/06/Project-X-Zone-A-Lethal-Surprise-2-700x393.jpg" />
        </dt></dl><br style="clear: both" /><dl class='gallery-item'>
        <dt class='gallery-icon landscape'>
            <img width="700" height="452" src="https://xombitgames.com/files/2013/06/Project-X-Zone-A-Lethal-Surprise-1-700x452.jpg" class="attachment-large size-large" alt="Luchadores" srcset="https://xombitgames.com/files/2013/06/Project-X-Zone-A-Lethal-Surprise-1-700x452.jpg 700w, https://xombitgames.com/files/2013/06/Project-X-Zone-A-Lethal-Surprise-1-400x258.jpg 400w, https://xombitgames.com/files/2013/06/Project-X-Zone-A-Lethal-Surprise-1-220x142.jpg 220w, https://xombitgames.com/files/2013/06/Project-X-Zone-A-Lethal-Surprise-1.jpg 1221w" sizes="(max-width: 700px) 100vw, 700px" data-attachment-id="38852" data-orig-file="https://xombitgames.com/files/2013/06/Project-X-Zone-A-Lethal-Surprise-1.jpg" data-orig-size="1221,789" data-comments-opened="1" data-image-meta="{&quot;aperture&quot;:&quot;0&quot;,&quot;credit&quot;:&quot;&quot;,&quot;camera&quot;:&quot;&quot;,&quot;caption&quot;:&quot;&quot;,&quot;created_timestamp&quot;:&quot;0&quot;,&quot;copyright&quot;:&quot;&quot;,&quot;focal_length&quot;:&quot;0&quot;,&quot;iso&quot;:&quot;0&quot;,&quot;shutter_speed&quot;:&quot;0&quot;,&quot;title&quot;:&quot;&quot;}" data-image-title="Project X Zone A Lethal Surprise (1)" data-image-description="" data-medium-file="https://xombitgames.com/files/2013/06/Project-X-Zone-A-Lethal-Surprise-1-400x258.jpg" data-large-file="https://xombitgames.com/files/2013/06/Project-X-Zone-A-Lethal-Surprise-1-700x452.jpg" />
        </dt></dl>
        <br style='clear: both' />
    </div>