UEFA Euro 2012 (PS3, Xbox 360, PC)
Esta nueva entrega de EA Sports no es tal, si no que será una expansión para FIFA 12 incluyendo las 53 selecciones nacionales que participarán en la Eurocopa de fútbol que se celebrará este verano en Polonia y Ucrania. Aparecerá el próximo martes 24 de abril a través de descarga en formato digital a cambio de 19,99 € ó 1.800 puntos Microsoft en función de la plataforma escogida. Podremos recrear toda la emoción de la competición con los 8 estadios oficiales del torneo, nuevas celebraciones y en la versión de PS3, 10 trofeos para conseguir. Suponemos que la versión de Xbox 360 también incluirá 10 logros.

Tendremos varios modos aparte de los de exhibición y Eurocopa. Podremos personalizar y dirigir nuestra propia selección para competir contra el resto de equipos en el Modo Expedición. También eligir a tu jugador preferido, o tu Virtual Pro de FIFA 12, para que sea capitán de tu selección, ganar partidos y conseguir los mejores jugadores de los equipos que derrotes como trofeos. Así mismo desbloquearemos las mejores selecciones para ser el campeón de Europa con mayor facilidad. Además, EA pondrá a prueba nuestras habilidades con varios eventos reales inspirados en la fase de grupos y, al comenzar el torneo el próximo 8 de junio, los habrá con los partidos de la fase final.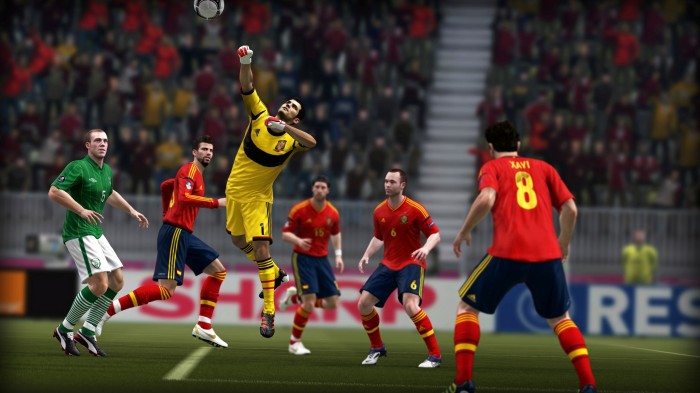 Serious Sam III (Mac)
Sam llega a Mac en su tercera entrega, en este shooter demencial de acción rápida y directa, en el que CroTeam no ha puesto tanto empeño como en sus dos entregas anteriores. Está confirmado que el próximo lunes 23 de abril estará disponible Serious Sam 3: BFE para la plataforma de Apple: Mac. Tendremos que luchar contra una invasión del ejército de Mental en la Tierra. El título está ambientado en un Egipto devastado durante el siglo XII, y tendrá un modo cooperativo para 16 jugadores, y un multijugador en pantalla dividida para hasta 4 jugadores.

Serious Sam sigue la línea en cuanto a mecánicas de disparo, mostrando una vez más las claves que cumplen ya una diez años. La clave de su éxito reside en mantener ese encanto de entonces durante toda la franquicia, y se agradece. En esta ocasión se ha sumado la mecánica del recargado de armas, sumando un componente ligeramente táctico. Desde su salida el 22 de noviembre en Windows, su optimización no ha sido la esperada, y deberemos tener una buena máquina para mover a Sam con soltura durante sus desventuras. Los usuarios de PS3 y Xbox 360 no tienen aún fecha concreta para la salida del título en sus consolas. Su precio se presupone en torno a los 25 €.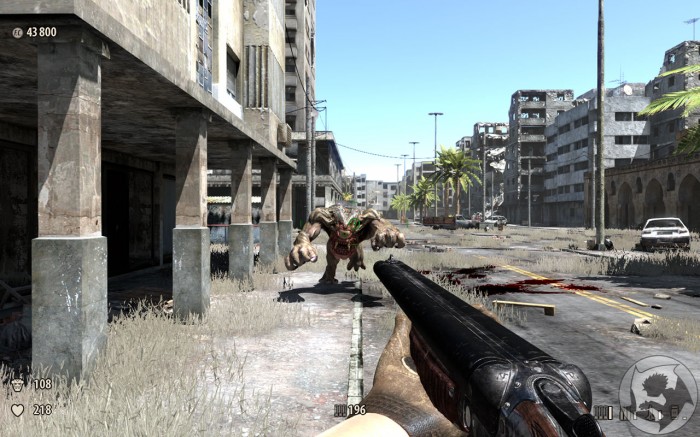 Max Payne (Android)
Como anunciáramos la semana pasada, Max Payne llegará a Android el jueves 26 de abril a la Play Store de Google. Y lo hará de la mano de Rockstar a un precio estimado de 3 €. Aún no sabemos cuáles serán los modelos de smartphone y tablet afortunados que puedan disfrutar de unos momentos con Max en su trepidantes bullet times imitando a Neo y Trinity en Matrix. El pasado día 12 de abril salió en la App Store de Apple y nuestro compañero Francesc Gual hizo un exquisito análisis del título.

Max Payne es un juego muy fiel a su original en PC lanzado allá por 2001 y es que, llegará con gráficos en alta definición. Hemos podido probarlo y ciertamente es impresionante lo que los dispositivos móviles pueden correr actualmente. Calidad visual, soberbia banda sonora e historia digna de guiones del mismísimo Hollywood. Sin duda su compra está asegurada este próximo jueves y sus horas de juego también. Los usuarios de iOS llevan dos semanas disfrutando de Max, ahora nos toca a los androides.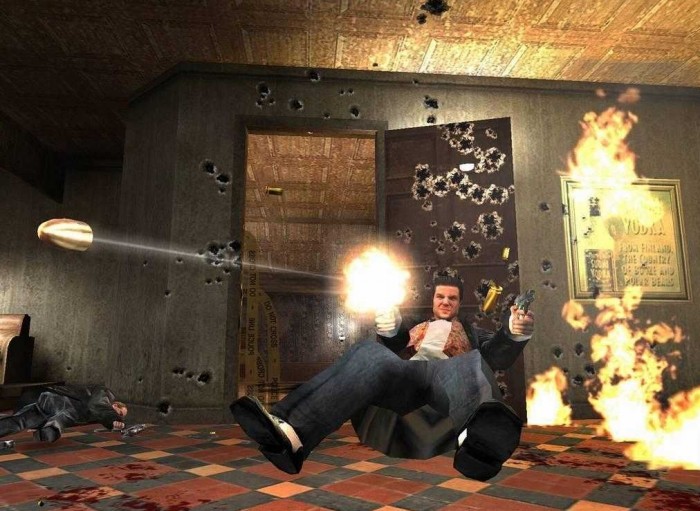 Prototype 2 (PS3, Xbox 360)
Tras haber estado a la sombra del primer InFamous de PS3, Radical Entertainment vuelve de nuevo con Prototype 2, un título que amplía la experiencia lograda en el primero. Esta vez reencarnaremos al sargento James Heller en su misión de destruir el virus Blacklight a la vez que elimina al mismísimo Mercer. Los desarrolladores nos incitan a comprarlo diciendo que si Prototype nos pareció bestia, éste lo será elevado al cubo. No veo el momento de probarlo inmediatamente, lástima que hasta el 26 de abril no pueda hacerme con él. Su precio está estimado en 70 €, algo caro para los tiempos que corren. Y los gamers de compatibles hasta el 27 de julio no sabrán nada de él.

La historia es continua a la ya vista en la primera entrega, donde la ciudad sigue estando en cuarentena, dominada por el ejército y las bandas de mutantes. Como hemos comentado, seremos el sargento Heller que ha sido infectado y ahora cuenta con poderes. Tendremos la misión de vengarnos de Alex Mercer, el protagonista del primer juego. Al igual que en Prototype, dispondremos de un mundo abierto con libertad de movimientos, que acompañados de nuestros extraordinarios poderes, nos enfrentaremos a todo tipo de enemigos, y de paso, buscaremos al asesino de nuestros seres queridos para darle su merecido.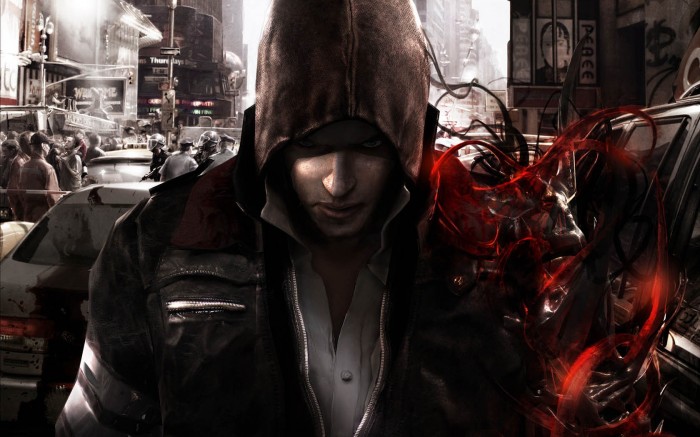 MUD – FIM Motocrosss World Championship (PS3, Xbox 360, PC)
MUD llega de la mano de la desarrolladora Milestone el viernes 27 de abril a PlayStation 3, Xbox 360 y PC. Este juego es la elección perfecta si te gusta la adrenalina, las motos y el deporte extremo en general. Presenta un sistema de ranking, un control muy realista y cuenta con las principales licencias de motos y pilotos de este género deportivo. Sin duda un must have para pasar buenos ratos jugando y recordando al añorado Motoracer, que tantas tardes de estudio me hizo perder.

En cuanto a contenido, tendremos disponibles los campeonatos MX1 y MX2, así como el asombroso Monster Energy FIM Motocross of Nations y el modo Monster Energy Trick Battle. En esta variante se nos permitirá realizar los trucos más conocidos en el mundo del motocross de estilo libre. Podremos utilizar los 12 circuitos disponibles, así como 14 motos diferentes y un total de 84 pilotos de reconocido prestigio mundial. Su precio está estimado en torno a 45 € en consolas y 20 € en compatibles.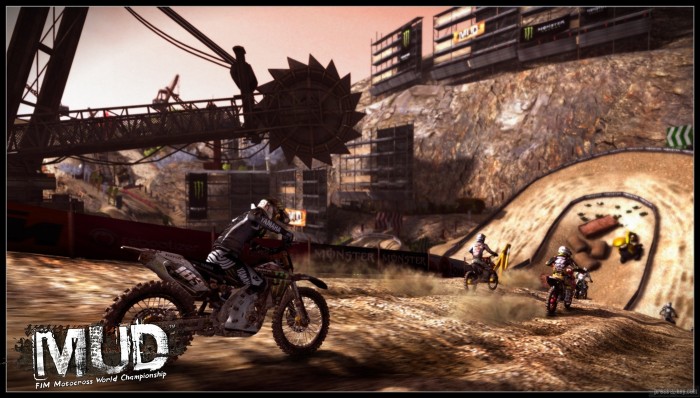 <style type='text/css'>
        #gallery-2 {
            margin: auto;
        }
        #gallery-2 .gallery-item {
            float: left;
            margin-top: 10px;
            text-align: center;
            width: 16%;
        }
        #gallery-2 img {
            border: 2px solid #cfcfcf;
        }
        #gallery-2 .gallery-caption {
            margin-left: 0;
        }
        /* see gallery_shortcode() in wp-includes/media.php */
    </style>
    <div data-carousel-extra='{"blog_id":27,"permalink":"https:\/\/xombitgames.com\/2012\/04\/lanzamientos-abril-semana4","likes_blog_id":40960699}' id='gallery-2' class='gallery galleryid-8888 gallery-columns-6 gallery-size-large'><dl class='gallery-item'>
        <dt class='gallery-icon landscape'>
            <img width="700" height="700" src="https://xombitgames.com/files/2012/04/Imagen-destacada1-700x700.jpg" class="attachment-large size-large" alt="Imagen destacada" srcset="https://xombitgames.com/files/2012/04/Imagen-destacada1-700x700.jpg 700w, https://xombitgames.com/files/2012/04/Imagen-destacada1-100x100.jpg 100w, https://xombitgames.com/files/2012/04/Imagen-destacada1-400x400.jpg 400w, https://xombitgames.com/files/2012/04/Imagen-destacada1-50x50.jpg 50w, https://xombitgames.com/files/2012/04/Imagen-destacada1-118x118.jpg 118w, https://xombitgames.com/files/2012/04/Imagen-destacada1-165x165.jpg 165w, https://xombitgames.com/files/2012/04/Imagen-destacada1.jpg 1004w" sizes="(max-width: 700px) 100vw, 700px" data-attachment-id="8929" data-orig-file="https://xombitgames.com/files/2012/04/Imagen-destacada1.jpg" data-orig-size="1004,1004" data-comments-opened="1" data-image-meta="{&quot;aperture&quot;:&quot;0&quot;,&quot;credit&quot;:&quot;&quot;,&quot;camera&quot;:&quot;&quot;,&quot;caption&quot;:&quot;&quot;,&quot;created_timestamp&quot;:&quot;0&quot;,&quot;copyright&quot;:&quot;&quot;,&quot;focal_length&quot;:&quot;0&quot;,&quot;iso&quot;:&quot;0&quot;,&quot;shutter_speed&quot;:&quot;0&quot;,&quot;title&quot;:&quot;&quot;}" data-image-title="Imagen destacada" data-image-description="" data-medium-file="https://xombitgames.com/files/2012/04/Imagen-destacada1-400x400.jpg" data-large-file="https://xombitgames.com/files/2012/04/Imagen-destacada1-700x700.jpg" />
        </dt></dl><dl class='gallery-item'>
        <dt class='gallery-icon landscape'>
            <img width="700" height="393" src="https://xombitgames.com/files/2012/04/UEFA-Euro-2012-700x393.jpg" class="attachment-large size-large" alt="Euro 2012 salida" srcset="https://xombitgames.com/files/2012/04/UEFA-Euro-2012-700x393.jpg 700w, https://xombitgames.com/files/2012/04/UEFA-Euro-2012-400x224.jpg 400w, https://xombitgames.com/files/2012/04/UEFA-Euro-2012-220x123.jpg 220w, https://xombitgames.com/files/2012/04/UEFA-Euro-2012.jpg 1280w" sizes="(max-width: 700px) 100vw, 700px" data-attachment-id="8926" data-orig-file="https://xombitgames.com/files/2012/04/UEFA-Euro-2012.jpg" data-orig-size="1280,719" data-comments-opened="1" data-image-meta="{&quot;aperture&quot;:&quot;0&quot;,&quot;credit&quot;:&quot;&quot;,&quot;camera&quot;:&quot;&quot;,&quot;caption&quot;:&quot;&quot;,&quot;created_timestamp&quot;:&quot;0&quot;,&quot;copyright&quot;:&quot;&quot;,&quot;focal_length&quot;:&quot;0&quot;,&quot;iso&quot;:&quot;0&quot;,&quot;shutter_speed&quot;:&quot;0&quot;,&quot;title&quot;:&quot;&quot;}" data-image-title="UEFA Euro 2012" data-image-description="" data-medium-file="https://xombitgames.com/files/2012/04/UEFA-Euro-2012-400x224.jpg" data-large-file="https://xombitgames.com/files/2012/04/UEFA-Euro-2012-700x393.jpg" />
        </dt></dl><dl class='gallery-item'>
        <dt class='gallery-icon landscape'>
            <img width="700" height="258" src="https://xombitgames.com/files/2012/04/UEFA-Euro-2012-portada-700x258.jpg" class="attachment-large size-large" alt="Euro 2012 inicio" srcset="https://xombitgames.com/files/2012/04/UEFA-Euro-2012-portada-700x258.jpg 700w, https://xombitgames.com/files/2012/04/UEFA-Euro-2012-portada-400x147.jpg 400w, https://xombitgames.com/files/2012/04/UEFA-Euro-2012-portada-220x81.jpg 220w, https://xombitgames.com/files/2012/04/UEFA-Euro-2012-portada.jpg 1019w" sizes="(max-width: 700px) 100vw, 700px" data-attachment-id="8925" data-orig-file="https://xombitgames.com/files/2012/04/UEFA-Euro-2012-portada.jpg" data-orig-size="1019,376" data-comments-opened="1" data-image-meta="{&quot;aperture&quot;:&quot;0&quot;,&quot;credit&quot;:&quot;&quot;,&quot;camera&quot;:&quot;&quot;,&quot;caption&quot;:&quot;&quot;,&quot;created_timestamp&quot;:&quot;0&quot;,&quot;copyright&quot;:&quot;&quot;,&quot;focal_length&quot;:&quot;0&quot;,&quot;iso&quot;:&quot;0&quot;,&quot;shutter_speed&quot;:&quot;0&quot;,&quot;title&quot;:&quot;&quot;}" data-image-title="UEFA Euro 2012 portada" data-image-description="" data-medium-file="https://xombitgames.com/files/2012/04/UEFA-Euro-2012-portada-400x147.jpg" data-large-file="https://xombitgames.com/files/2012/04/UEFA-Euro-2012-portada-700x258.jpg" />
        </dt></dl><dl class='gallery-item'>
        <dt class='gallery-icon landscape'>
            <img width="700" height="393" src="https://xombitgames.com/files/2012/04/UEFA-Euro-2012-5-700x393.jpg" class="attachment-large size-large" alt="Euro 2012 juego" srcset="https://xombitgames.com/files/2012/04/UEFA-Euro-2012-5-700x393.jpg 700w, https://xombitgames.com/files/2012/04/UEFA-Euro-2012-5-400x225.jpg 400w, https://xombitgames.com/files/2012/04/UEFA-Euro-2012-5-220x123.jpg 220w, https://xombitgames.com/files/2012/04/UEFA-Euro-2012-5.jpg 1600w" sizes="(max-width: 700px) 100vw, 700px" data-attachment-id="8924" data-orig-file="https://xombitgames.com/files/2012/04/UEFA-Euro-2012-5.jpg" data-orig-size="1600,900" data-comments-opened="1" data-image-meta="{&quot;aperture&quot;:&quot;0&quot;,&quot;credit&quot;:&quot;&quot;,&quot;camera&quot;:&quot;&quot;,&quot;caption&quot;:&quot;&quot;,&quot;created_timestamp&quot;:&quot;0&quot;,&quot;copyright&quot;:&quot;&quot;,&quot;focal_length&quot;:&quot;0&quot;,&quot;iso&quot;:&quot;0&quot;,&quot;shutter_speed&quot;:&quot;0&quot;,&quot;title&quot;:&quot;&quot;}" data-image-title="UEFA Euro 2012 (5)" data-image-description="" data-medium-file="https://xombitgames.com/files/2012/04/UEFA-Euro-2012-5-400x225.jpg" data-large-file="https://xombitgames.com/files/2012/04/UEFA-Euro-2012-5-700x393.jpg" />
        </dt></dl><dl class='gallery-item'>
        <dt class='gallery-icon landscape'>
            <img width="700" height="393" src="https://xombitgames.com/files/2012/04/UEFA-Euro-2012-4-700x393.jpg" class="attachment-large size-large" alt="Euro 2012 despeje" srcset="https://xombitgames.com/files/2012/04/UEFA-Euro-2012-4-700x393.jpg 700w, https://xombitgames.com/files/2012/04/UEFA-Euro-2012-4-400x224.jpg 400w, https://xombitgames.com/files/2012/04/UEFA-Euro-2012-4-220x123.jpg 220w" sizes="(max-width: 700px) 100vw, 700px" data-attachment-id="8923" data-orig-file="https://xombitgames.com/files/2012/04/UEFA-Euro-2012-4.jpg" data-orig-size="2483,1396" data-comments-opened="1" data-image-meta="{&quot;aperture&quot;:&quot;0&quot;,&quot;credit&quot;:&quot;&quot;,&quot;camera&quot;:&quot;&quot;,&quot;caption&quot;:&quot;&quot;,&quot;created_timestamp&quot;:&quot;0&quot;,&quot;copyright&quot;:&quot;&quot;,&quot;focal_length&quot;:&quot;0&quot;,&quot;iso&quot;:&quot;0&quot;,&quot;shutter_speed&quot;:&quot;0&quot;,&quot;title&quot;:&quot;&quot;}" data-image-title="UEFA Euro 2012 (4)" data-image-description="" data-medium-file="https://xombitgames.com/files/2012/04/UEFA-Euro-2012-4-400x224.jpg" data-large-file="https://xombitgames.com/files/2012/04/UEFA-Euro-2012-4-700x393.jpg" />
        </dt></dl><dl class='gallery-item'>
        <dt class='gallery-icon landscape'>
            <img width="700" height="393" src="https://xombitgames.com/files/2012/04/UEFA-Euro-2012-3-700x393.jpg" class="attachment-large size-large" alt="Euro 2012 juego" srcset="https://xombitgames.com/files/2012/04/UEFA-Euro-2012-3-700x393.jpg 700w, https://xombitgames.com/files/2012/04/UEFA-Euro-2012-3-400x224.jpg 400w, https://xombitgames.com/files/2012/04/UEFA-Euro-2012-3-220x123.jpg 220w, https://xombitgames.com/files/2012/04/UEFA-Euro-2012-3.jpg 1522w" sizes="(max-width: 700px) 100vw, 700px" data-attachment-id="8922" data-orig-file="https://xombitgames.com/files/2012/04/UEFA-Euro-2012-3.jpg" data-orig-size="1522,856" data-comments-opened="1" data-image-meta="{&quot;aperture&quot;:&quot;0&quot;,&quot;credit&quot;:&quot;&quot;,&quot;camera&quot;:&quot;&quot;,&quot;caption&quot;:&quot;&quot;,&quot;created_timestamp&quot;:&quot;0&quot;,&quot;copyright&quot;:&quot;&quot;,&quot;focal_length&quot;:&quot;0&quot;,&quot;iso&quot;:&quot;0&quot;,&quot;shutter_speed&quot;:&quot;0&quot;,&quot;title&quot;:&quot;&quot;}" data-image-title="UEFA Euro 2012 (3)" data-image-description="" data-medium-file="https://xombitgames.com/files/2012/04/UEFA-Euro-2012-3-400x224.jpg" data-large-file="https://xombitgames.com/files/2012/04/UEFA-Euro-2012-3-700x393.jpg" />
        </dt></dl><br style="clear: both" /><dl class='gallery-item'>
        <dt class='gallery-icon landscape'>
            <img width="700" height="393" src="https://xombitgames.com/files/2012/04/UEFA-Euro-2012-2-700x393.jpg" class="attachment-large size-large" alt="Euro 2012 chilena" srcset="https://xombitgames.com/files/2012/04/UEFA-Euro-2012-2-700x393.jpg 700w, https://xombitgames.com/files/2012/04/UEFA-Euro-2012-2-400x225.jpg 400w, https://xombitgames.com/files/2012/04/UEFA-Euro-2012-2-220x123.jpg 220w, https://xombitgames.com/files/2012/04/UEFA-Euro-2012-2.jpg 1280w" sizes="(max-width: 700px) 100vw, 700px" data-attachment-id="8921" data-orig-file="https://xombitgames.com/files/2012/04/UEFA-Euro-2012-2.jpg" data-orig-size="1280,720" data-comments-opened="1" data-image-meta="{&quot;aperture&quot;:&quot;0&quot;,&quot;credit&quot;:&quot;&quot;,&quot;camera&quot;:&quot;&quot;,&quot;caption&quot;:&quot;&quot;,&quot;created_timestamp&quot;:&quot;0&quot;,&quot;copyright&quot;:&quot;&quot;,&quot;focal_length&quot;:&quot;0&quot;,&quot;iso&quot;:&quot;0&quot;,&quot;shutter_speed&quot;:&quot;0&quot;,&quot;title&quot;:&quot;&quot;}" data-image-title="UEFA Euro 2012 (2)" data-image-description="" data-medium-file="https://xombitgames.com/files/2012/04/UEFA-Euro-2012-2-400x225.jpg" data-large-file="https://xombitgames.com/files/2012/04/UEFA-Euro-2012-2-700x393.jpg" />
        </dt></dl><dl class='gallery-item'>
        <dt class='gallery-icon landscape'>
            <img width="700" height="393" src="https://xombitgames.com/files/2012/04/Serious-Sam-3-700x393.jpg" class="attachment-large size-large" alt="Serious Sam 3 monstruo" srcset="https://xombitgames.com/files/2012/04/Serious-Sam-3-700x393.jpg 700w, https://xombitgames.com/files/2012/04/Serious-Sam-3-400x225.jpg 400w, https://xombitgames.com/files/2012/04/Serious-Sam-3-220x123.jpg 220w" sizes="(max-width: 700px) 100vw, 700px" data-attachment-id="8920" data-orig-file="https://xombitgames.com/files/2012/04/Serious-Sam-3.jpg" data-orig-size="1920,1080" data-comments-opened="1" data-image-meta="{&quot;aperture&quot;:&quot;0&quot;,&quot;credit&quot;:&quot;&quot;,&quot;camera&quot;:&quot;&quot;,&quot;caption&quot;:&quot;&quot;,&quot;created_timestamp&quot;:&quot;0&quot;,&quot;copyright&quot;:&quot;&quot;,&quot;focal_length&quot;:&quot;0&quot;,&quot;iso&quot;:&quot;0&quot;,&quot;shutter_speed&quot;:&quot;0&quot;,&quot;title&quot;:&quot;&quot;}" data-image-title="Serious Sam 3" data-image-description="" data-medium-file="https://xombitgames.com/files/2012/04/Serious-Sam-3-400x225.jpg" data-large-file="https://xombitgames.com/files/2012/04/Serious-Sam-3-700x393.jpg" />
        </dt></dl><dl class='gallery-item'>
        <dt class='gallery-icon landscape'>
            <img width="700" height="211" src="https://xombitgames.com/files/2012/04/Serious-Sam-3-portada-700x211.jpg" class="attachment-large size-large" alt="Serious Sam 3 inicio" srcset="https://xombitgames.com/files/2012/04/Serious-Sam-3-portada-700x211.jpg 700w, https://xombitgames.com/files/2012/04/Serious-Sam-3-portada-400x121.jpg 400w, https://xombitgames.com/files/2012/04/Serious-Sam-3-portada-220x66.jpg 220w, https://xombitgames.com/files/2012/04/Serious-Sam-3-portada.jpg 1276w" sizes="(max-width: 700px) 100vw, 700px" data-attachment-id="8919" data-orig-file="https://xombitgames.com/files/2012/04/Serious-Sam-3-portada.jpg" data-orig-size="1276,386" data-comments-opened="1" data-image-meta="{&quot;aperture&quot;:&quot;0&quot;,&quot;credit&quot;:&quot;&quot;,&quot;camera&quot;:&quot;&quot;,&quot;caption&quot;:&quot;&quot;,&quot;created_timestamp&quot;:&quot;0&quot;,&quot;copyright&quot;:&quot;&quot;,&quot;focal_length&quot;:&quot;0&quot;,&quot;iso&quot;:&quot;0&quot;,&quot;shutter_speed&quot;:&quot;0&quot;,&quot;title&quot;:&quot;&quot;}" data-image-title="Serious Sam 3 portada" data-image-description="" data-medium-file="https://xombitgames.com/files/2012/04/Serious-Sam-3-portada-400x121.jpg" data-large-file="https://xombitgames.com/files/2012/04/Serious-Sam-3-portada-700x211.jpg" />
        </dt></dl><dl class='gallery-item'>
        <dt class='gallery-icon landscape'>
            <img width="700" height="393" src="https://xombitgames.com/files/2012/04/Serious-Sam-3-3-700x393.jpg" class="attachment-large size-large" alt="Serious Sam 3 split screen" srcset="https://xombitgames.com/files/2012/04/Serious-Sam-3-3-700x393.jpg 700w, https://xombitgames.com/files/2012/04/Serious-Sam-3-3-400x225.jpg 400w, https://xombitgames.com/files/2012/04/Serious-Sam-3-3-220x123.jpg 220w, https://xombitgames.com/files/2012/04/Serious-Sam-3-3.jpg 1280w" sizes="(max-width: 700px) 100vw, 700px" data-attachment-id="8918" data-orig-file="https://xombitgames.com/files/2012/04/Serious-Sam-3-3.jpg" data-orig-size="1280,720" data-comments-opened="1" data-image-meta="{&quot;aperture&quot;:&quot;0&quot;,&quot;credit&quot;:&quot;&quot;,&quot;camera&quot;:&quot;&quot;,&quot;caption&quot;:&quot;&quot;,&quot;created_timestamp&quot;:&quot;0&quot;,&quot;copyright&quot;:&quot;&quot;,&quot;focal_length&quot;:&quot;0&quot;,&quot;iso&quot;:&quot;0&quot;,&quot;shutter_speed&quot;:&quot;0&quot;,&quot;title&quot;:&quot;&quot;}" data-image-title="Serious Sam 3 (3)" data-image-description="" data-medium-file="https://xombitgames.com/files/2012/04/Serious-Sam-3-3-400x225.jpg" data-large-file="https://xombitgames.com/files/2012/04/Serious-Sam-3-3-700x393.jpg" />
        </dt></dl><dl class='gallery-item'>
        <dt class='gallery-icon landscape'>
            <img width="700" height="437" src="https://xombitgames.com/files/2012/04/Serious-Sam-3-2-700x437.jpg" class="attachment-large size-large" alt="Serious Sam 3 shoot" srcset="https://xombitgames.com/files/2012/04/Serious-Sam-3-2-700x437.jpg 700w, https://xombitgames.com/files/2012/04/Serious-Sam-3-2-400x250.jpg 400w, https://xombitgames.com/files/2012/04/Serious-Sam-3-2-220x137.jpg 220w, https://xombitgames.com/files/2012/04/Serious-Sam-3-2.jpg 1280w" sizes="(max-width: 700px) 100vw, 700px" data-attachment-id="8917" data-orig-file="https://xombitgames.com/files/2012/04/Serious-Sam-3-2.jpg" data-orig-size="1280,800" data-comments-opened="1" data-image-meta="{&quot;aperture&quot;:&quot;0&quot;,&quot;credit&quot;:&quot;&quot;,&quot;camera&quot;:&quot;&quot;,&quot;caption&quot;:&quot;&quot;,&quot;created_timestamp&quot;:&quot;0&quot;,&quot;copyright&quot;:&quot;&quot;,&quot;focal_length&quot;:&quot;0&quot;,&quot;iso&quot;:&quot;0&quot;,&quot;shutter_speed&quot;:&quot;0&quot;,&quot;title&quot;:&quot;&quot;}" data-image-title="Serious Sam 3 (2)" data-image-description="" data-medium-file="https://xombitgames.com/files/2012/04/Serious-Sam-3-2-400x250.jpg" data-large-file="https://xombitgames.com/files/2012/04/Serious-Sam-3-2-700x437.jpg" />
        </dt></dl><dl class='gallery-item'>
        <dt class='gallery-icon landscape'>
            <img width="700" height="393" src="https://xombitgames.com/files/2012/04/Serious-Sam-3-1-700x393.jpg" class="attachment-large size-large" alt="Serious Sam 3 uniojo" srcset="https://xombitgames.com/files/2012/04/Serious-Sam-3-1-700x393.jpg 700w, https://xombitgames.com/files/2012/04/Serious-Sam-3-1-400x225.jpg 400w, https://xombitgames.com/files/2012/04/Serious-Sam-3-1-220x123.jpg 220w" sizes="(max-width: 700px) 100vw, 700px" data-attachment-id="8916" data-orig-file="https://xombitgames.com/files/2012/04/Serious-Sam-3-1.jpg" data-orig-size="1920,1080" data-comments-opened="1" data-image-meta="{&quot;aperture&quot;:&quot;0&quot;,&quot;credit&quot;:&quot;&quot;,&quot;camera&quot;:&quot;&quot;,&quot;caption&quot;:&quot;&quot;,&quot;created_timestamp&quot;:&quot;0&quot;,&quot;copyright&quot;:&quot;&quot;,&quot;focal_length&quot;:&quot;0&quot;,&quot;iso&quot;:&quot;0&quot;,&quot;shutter_speed&quot;:&quot;0&quot;,&quot;title&quot;:&quot;&quot;}" data-image-title="Serious Sam 3 (1)" data-image-description="" data-medium-file="https://xombitgames.com/files/2012/04/Serious-Sam-3-1-400x225.jpg" data-large-file="https://xombitgames.com/files/2012/04/Serious-Sam-3-1-700x393.jpg" />
        </dt></dl><br style="clear: both" /><dl class='gallery-item'>
        <dt class='gallery-icon landscape'>
            <img width="700" height="183" src="https://xombitgames.com/files/2012/04/Prototype-2-portada-700x183.jpg" class="attachment-large size-large" alt="Prototype 2 inicio" srcset="https://xombitgames.com/files/2012/04/Prototype-2-portada-700x183.jpg 700w, https://xombitgames.com/files/2012/04/Prototype-2-portada-400x105.jpg 400w, https://xombitgames.com/files/2012/04/Prototype-2-portada-220x57.jpg 220w, https://xombitgames.com/files/2012/04/Prototype-2-portada.jpg 1271w" sizes="(max-width: 700px) 100vw, 700px" data-attachment-id="8927" data-orig-file="https://xombitgames.com/files/2012/04/Prototype-2-portada.jpg" data-orig-size="1271,334" data-comments-opened="1" data-image-meta="{&quot;aperture&quot;:&quot;0&quot;,&quot;credit&quot;:&quot;&quot;,&quot;camera&quot;:&quot;&quot;,&quot;caption&quot;:&quot;&quot;,&quot;created_timestamp&quot;:&quot;0&quot;,&quot;copyright&quot;:&quot;&quot;,&quot;focal_length&quot;:&quot;0&quot;,&quot;iso&quot;:&quot;0&quot;,&quot;shutter_speed&quot;:&quot;0&quot;,&quot;title&quot;:&quot;&quot;}" data-image-title="Prototype 2 portada" data-image-description="" data-medium-file="https://xombitgames.com/files/2012/04/Prototype-2-portada-400x105.jpg" data-large-file="https://xombitgames.com/files/2012/04/Prototype-2-portada-700x183.jpg" />
        </dt></dl><dl class='gallery-item'>
        <dt class='gallery-icon landscape'>
            <img width="700" height="393" src="https://xombitgames.com/files/2012/04/Prototype-2-5-700x393.jpg" class="attachment-large size-large" alt="Prototype 2 monstruo" srcset="https://xombitgames.com/files/2012/04/Prototype-2-5-700x393.jpg 700w, https://xombitgames.com/files/2012/04/Prototype-2-5-400x225.jpg 400w, https://xombitgames.com/files/2012/04/Prototype-2-5-220x123.jpg 220w, https://xombitgames.com/files/2012/04/Prototype-2-5.jpg 1280w" sizes="(max-width: 700px) 100vw, 700px" data-attachment-id="8915" data-orig-file="https://xombitgames.com/files/2012/04/Prototype-2-5.jpg" data-orig-size="1280,720" data-comments-opened="1" data-image-meta="{&quot;aperture&quot;:&quot;0&quot;,&quot;credit&quot;:&quot;&quot;,&quot;camera&quot;:&quot;&quot;,&quot;caption&quot;:&quot;&quot;,&quot;created_timestamp&quot;:&quot;0&quot;,&quot;copyright&quot;:&quot;&quot;,&quot;focal_length&quot;:&quot;0&quot;,&quot;iso&quot;:&quot;0&quot;,&quot;shutter_speed&quot;:&quot;0&quot;,&quot;title&quot;:&quot;&quot;}" data-image-title="Prototype 2 (5)" data-image-description="" data-medium-file="https://xombitgames.com/files/2012/04/Prototype-2-5-400x225.jpg" data-large-file="https://xombitgames.com/files/2012/04/Prototype-2-5-700x393.jpg" />
        </dt></dl><dl class='gallery-item'>
        <dt class='gallery-icon landscape'>
            <img width="700" height="393" src="https://xombitgames.com/files/2012/04/Prototype-2-4-700x393.jpg" class="attachment-large size-large" alt="Prototype 2 gameplay" srcset="https://xombitgames.com/files/2012/04/Prototype-2-4-700x393.jpg 700w, https://xombitgames.com/files/2012/04/Prototype-2-4-400x224.jpg 400w, https://xombitgames.com/files/2012/04/Prototype-2-4-220x123.jpg 220w, https://xombitgames.com/files/2012/04/Prototype-2-4.jpg 1276w" sizes="(max-width: 700px) 100vw, 700px" data-attachment-id="8914" data-orig-file="https://xombitgames.com/files/2012/04/Prototype-2-4.jpg" data-orig-size="1276,717" data-comments-opened="1" data-image-meta="{&quot;aperture&quot;:&quot;0&quot;,&quot;credit&quot;:&quot;&quot;,&quot;camera&quot;:&quot;&quot;,&quot;caption&quot;:&quot;&quot;,&quot;created_timestamp&quot;:&quot;0&quot;,&quot;copyright&quot;:&quot;&quot;,&quot;focal_length&quot;:&quot;0&quot;,&quot;iso&quot;:&quot;0&quot;,&quot;shutter_speed&quot;:&quot;0&quot;,&quot;title&quot;:&quot;&quot;}" data-image-title="Prototype 2 (4)" data-image-description="" data-medium-file="https://xombitgames.com/files/2012/04/Prototype-2-4-400x224.jpg" data-large-file="https://xombitgames.com/files/2012/04/Prototype-2-4-700x393.jpg" />
        </dt></dl><dl class='gallery-item'>
        <dt class='gallery-icon landscape'>
            <img width="700" height="393" src="https://xombitgames.com/files/2012/04/Prototype-2-3-700x393.jpg" class="attachment-large size-large" alt="Prototype 2 gameplay" srcset="https://xombitgames.com/files/2012/04/Prototype-2-3-700x393.jpg 700w, https://xombitgames.com/files/2012/04/Prototype-2-3-400x224.jpg 400w, https://xombitgames.com/files/2012/04/Prototype-2-3-220x123.jpg 220w, https://xombitgames.com/files/2012/04/Prototype-2-3.jpg 1276w" sizes="(max-width: 700px) 100vw, 700px" data-attachment-id="8913" data-orig-file="https://xombitgames.com/files/2012/04/Prototype-2-3.jpg" data-orig-size="1276,717" data-comments-opened="1" data-image-meta="{&quot;aperture&quot;:&quot;0&quot;,&quot;credit&quot;:&quot;&quot;,&quot;camera&quot;:&quot;&quot;,&quot;caption&quot;:&quot;&quot;,&quot;created_timestamp&quot;:&quot;0&quot;,&quot;copyright&quot;:&quot;&quot;,&quot;focal_length&quot;:&quot;0&quot;,&quot;iso&quot;:&quot;0&quot;,&quot;shutter_speed&quot;:&quot;0&quot;,&quot;title&quot;:&quot;&quot;}" data-image-title="Prototype 2 (3)" data-image-description="" data-medium-file="https://xombitgames.com/files/2012/04/Prototype-2-3-400x224.jpg" data-large-file="https://xombitgames.com/files/2012/04/Prototype-2-3-700x393.jpg" />
        </dt></dl><dl class='gallery-item'>
        <dt class='gallery-icon landscape'>
            <img width="700" height="437" src="https://xombitgames.com/files/2012/04/Prototype-2-2-700x437.jpg" class="attachment-large size-large" alt="Prototype 2 Heller" srcset="https://xombitgames.com/files/2012/04/Prototype-2-2-700x437.jpg 700w, https://xombitgames.com/files/2012/04/Prototype-2-2-400x250.jpg 400w, https://xombitgames.com/files/2012/04/Prototype-2-2-220x137.jpg 220w" sizes="(max-width: 700px) 100vw, 700px" data-attachment-id="8912" data-orig-file="https://xombitgames.com/files/2012/04/Prototype-2-2.jpg" data-orig-size="1680,1050" data-comments-opened="1" data-image-meta="{&quot;aperture&quot;:&quot;0&quot;,&quot;credit&quot;:&quot;&quot;,&quot;camera&quot;:&quot;&quot;,&quot;caption&quot;:&quot;&quot;,&quot;created_timestamp&quot;:&quot;0&quot;,&quot;copyright&quot;:&quot;&quot;,&quot;focal_length&quot;:&quot;0&quot;,&quot;iso&quot;:&quot;0&quot;,&quot;shutter_speed&quot;:&quot;0&quot;,&quot;title&quot;:&quot;&quot;}" data-image-title="Prototype 2 (2)" data-image-description="" data-medium-file="https://xombitgames.com/files/2012/04/Prototype-2-2-400x250.jpg" data-large-file="https://xombitgames.com/files/2012/04/Prototype-2-2-700x437.jpg" />
        </dt></dl><dl class='gallery-item'>
        <dt class='gallery-icon landscape'>
            <img width="700" height="393" src="https://xombitgames.com/files/2012/04/Prototype-2-1-700x393.jpg" class="attachment-large size-large" alt="Prototype 2 gameplay" srcset="https://xombitgames.com/files/2012/04/Prototype-2-1-700x393.jpg 700w, https://xombitgames.com/files/2012/04/Prototype-2-1-400x225.jpg 400w, https://xombitgames.com/files/2012/04/Prototype-2-1-220x123.jpg 220w, https://xombitgames.com/files/2012/04/Prototype-2-1.jpg 1280w" sizes="(max-width: 700px) 100vw, 700px" data-attachment-id="8911" data-orig-file="https://xombitgames.com/files/2012/04/Prototype-2-1.jpg" data-orig-size="1280,720" data-comments-opened="1" data-image-meta="{&quot;aperture&quot;:&quot;0&quot;,&quot;credit&quot;:&quot;&quot;,&quot;camera&quot;:&quot;&quot;,&quot;caption&quot;:&quot;&quot;,&quot;created_timestamp&quot;:&quot;0&quot;,&quot;copyright&quot;:&quot;&quot;,&quot;focal_length&quot;:&quot;0&quot;,&quot;iso&quot;:&quot;0&quot;,&quot;shutter_speed&quot;:&quot;0&quot;,&quot;title&quot;:&quot;&quot;}" data-image-title="Prototype 2 (1)" data-image-description="" data-medium-file="https://xombitgames.com/files/2012/04/Prototype-2-1-400x225.jpg" data-large-file="https://xombitgames.com/files/2012/04/Prototype-2-1-700x393.jpg" />
        </dt></dl><br style="clear: both" /><dl class='gallery-item'>
        <dt class='gallery-icon landscape'>
            <img width="700" height="141" src="https://xombitgames.com/files/2012/04/MUD-FIM-Motocross-portada-700x141.jpg" class="attachment-large size-large" alt="MUD Motocross inicio" srcset="https://xombitgames.com/files/2012/04/MUD-FIM-Motocross-portada-700x141.jpg 700w, https://xombitgames.com/files/2012/04/MUD-FIM-Motocross-portada-400x80.jpg 400w, https://xombitgames.com/files/2012/04/MUD-FIM-Motocross-portada-220x44.jpg 220w, https://xombitgames.com/files/2012/04/MUD-FIM-Motocross-portada.jpg 1206w" sizes="(max-width: 700px) 100vw, 700px" data-attachment-id="8910" data-orig-file="https://xombitgames.com/files/2012/04/MUD-FIM-Motocross-portada.jpg" data-orig-size="1206,243" data-comments-opened="1" data-image-meta="{&quot;aperture&quot;:&quot;0&quot;,&quot;credit&quot;:&quot;&quot;,&quot;camera&quot;:&quot;&quot;,&quot;caption&quot;:&quot;&quot;,&quot;created_timestamp&quot;:&quot;0&quot;,&quot;copyright&quot;:&quot;&quot;,&quot;focal_length&quot;:&quot;0&quot;,&quot;iso&quot;:&quot;0&quot;,&quot;shutter_speed&quot;:&quot;0&quot;,&quot;title&quot;:&quot;&quot;}" data-image-title="MUD FIM Motocross portada" data-image-description="" data-medium-file="https://xombitgames.com/files/2012/04/MUD-FIM-Motocross-portada-400x80.jpg" data-large-file="https://xombitgames.com/files/2012/04/MUD-FIM-Motocross-portada-700x141.jpg" />
        </dt></dl><dl class='gallery-item'>
        <dt class='gallery-icon landscape'>
            <img width="700" height="398" src="https://xombitgames.com/files/2012/04/MUD-FIM-Motocross-6-700x398.jpg" class="attachment-large size-large" alt="MUD Motocross carrera" srcset="https://xombitgames.com/files/2012/04/MUD-FIM-Motocross-6-700x398.jpg 700w, https://xombitgames.com/files/2012/04/MUD-FIM-Motocross-6-400x227.jpg 400w, https://xombitgames.com/files/2012/04/MUD-FIM-Motocross-6-220x125.jpg 220w, https://xombitgames.com/files/2012/04/MUD-FIM-Motocross-6.jpg 1400w" sizes="(max-width: 700px) 100vw, 700px" data-attachment-id="8909" data-orig-file="https://xombitgames.com/files/2012/04/MUD-FIM-Motocross-6.jpg" data-orig-size="1400,796" data-comments-opened="1" data-image-meta="{&quot;aperture&quot;:&quot;0&quot;,&quot;credit&quot;:&quot;&quot;,&quot;camera&quot;:&quot;&quot;,&quot;caption&quot;:&quot;&quot;,&quot;created_timestamp&quot;:&quot;0&quot;,&quot;copyright&quot;:&quot;&quot;,&quot;focal_length&quot;:&quot;0&quot;,&quot;iso&quot;:&quot;0&quot;,&quot;shutter_speed&quot;:&quot;0&quot;,&quot;title&quot;:&quot;&quot;}" data-image-title="MUD FIM Motocross (6)" data-image-description="" data-medium-file="https://xombitgames.com/files/2012/04/MUD-FIM-Motocross-6-400x227.jpg" data-large-file="https://xombitgames.com/files/2012/04/MUD-FIM-Motocross-6-700x398.jpg" />
        </dt></dl><dl class='gallery-item'>
        <dt class='gallery-icon landscape'>
            <img width="700" height="398" src="https://xombitgames.com/files/2012/04/MUD-FIM-Motocross-5-700x398.jpg" class="attachment-large size-large" alt="MUD Motocross pista" srcset="https://xombitgames.com/files/2012/04/MUD-FIM-Motocross-5-700x398.jpg 700w, https://xombitgames.com/files/2012/04/MUD-FIM-Motocross-5-400x227.jpg 400w, https://xombitgames.com/files/2012/04/MUD-FIM-Motocross-5-220x125.jpg 220w, https://xombitgames.com/files/2012/04/MUD-FIM-Motocross-5.jpg 1400w" sizes="(max-width: 700px) 100vw, 700px" data-attachment-id="8908" data-orig-file="https://xombitgames.com/files/2012/04/MUD-FIM-Motocross-5.jpg" data-orig-size="1400,796" data-comments-opened="1" data-image-meta="{&quot;aperture&quot;:&quot;0&quot;,&quot;credit&quot;:&quot;&quot;,&quot;camera&quot;:&quot;&quot;,&quot;caption&quot;:&quot;&quot;,&quot;created_timestamp&quot;:&quot;0&quot;,&quot;copyright&quot;:&quot;&quot;,&quot;focal_length&quot;:&quot;0&quot;,&quot;iso&quot;:&quot;0&quot;,&quot;shutter_speed&quot;:&quot;0&quot;,&quot;title&quot;:&quot;&quot;}" data-image-title="MUD FIM Motocross (5)" data-image-description="" data-medium-file="https://xombitgames.com/files/2012/04/MUD-FIM-Motocross-5-400x227.jpg" data-large-file="https://xombitgames.com/files/2012/04/MUD-FIM-Motocross-5-700x398.jpg" />
        </dt></dl><dl class='gallery-item'>
        <dt class='gallery-icon landscape'>
            <img width="700" height="398" src="https://xombitgames.com/files/2012/04/MUD-FIM-Motocross-4-700x398.jpg" class="attachment-large size-large" alt="MUD Motocross curva" srcset="https://xombitgames.com/files/2012/04/MUD-FIM-Motocross-4-700x398.jpg 700w, https://xombitgames.com/files/2012/04/MUD-FIM-Motocross-4-400x227.jpg 400w, https://xombitgames.com/files/2012/04/MUD-FIM-Motocross-4-220x125.jpg 220w, https://xombitgames.com/files/2012/04/MUD-FIM-Motocross-4.jpg 1400w" sizes="(max-width: 700px) 100vw, 700px" data-attachment-id="8907" data-orig-file="https://xombitgames.com/files/2012/04/MUD-FIM-Motocross-4.jpg" data-orig-size="1400,796" data-comments-opened="1" data-image-meta="{&quot;aperture&quot;:&quot;0&quot;,&quot;credit&quot;:&quot;&quot;,&quot;camera&quot;:&quot;&quot;,&quot;caption&quot;:&quot;&quot;,&quot;created_timestamp&quot;:&quot;0&quot;,&quot;copyright&quot;:&quot;&quot;,&quot;focal_length&quot;:&quot;0&quot;,&quot;iso&quot;:&quot;0&quot;,&quot;shutter_speed&quot;:&quot;0&quot;,&quot;title&quot;:&quot;&quot;}" data-image-title="MUD FIM Motocross (4)" data-image-description="" data-medium-file="https://xombitgames.com/files/2012/04/MUD-FIM-Motocross-4-400x227.jpg" data-large-file="https://xombitgames.com/files/2012/04/MUD-FIM-Motocross-4-700x398.jpg" />
        </dt></dl><dl class='gallery-item'>
        <dt class='gallery-icon landscape'>
            <img width="700" height="397" src="https://xombitgames.com/files/2012/04/MUD-FIM-Motocross-3-700x397.jpg" class="attachment-large size-large" alt="MUD Motocross salida" srcset="https://xombitgames.com/files/2012/04/MUD-FIM-Motocross-3-700x397.jpg 700w, https://xombitgames.com/files/2012/04/MUD-FIM-Motocross-3-400x227.jpg 400w, https://xombitgames.com/files/2012/04/MUD-FIM-Motocross-3-220x125.jpg 220w, https://xombitgames.com/files/2012/04/MUD-FIM-Motocross-3.jpg 1300w" sizes="(max-width: 700px) 100vw, 700px" data-attachment-id="8906" data-orig-file="https://xombitgames.com/files/2012/04/MUD-FIM-Motocross-3.jpg" data-orig-size="1300,739" data-comments-opened="1" data-image-meta="{&quot;aperture&quot;:&quot;0&quot;,&quot;credit&quot;:&quot;&quot;,&quot;camera&quot;:&quot;&quot;,&quot;caption&quot;:&quot;&quot;,&quot;created_timestamp&quot;:&quot;0&quot;,&quot;copyright&quot;:&quot;&quot;,&quot;focal_length&quot;:&quot;0&quot;,&quot;iso&quot;:&quot;0&quot;,&quot;shutter_speed&quot;:&quot;0&quot;,&quot;title&quot;:&quot;&quot;}" data-image-title="MUD FIM Motocross (3)" data-image-description="" data-medium-file="https://xombitgames.com/files/2012/04/MUD-FIM-Motocross-3-400x227.jpg" data-large-file="https://xombitgames.com/files/2012/04/MUD-FIM-Motocross-3-700x397.jpg" />
        </dt></dl><dl class='gallery-item'>
        <dt class='gallery-icon landscape'>
            <img width="700" height="393" src="https://xombitgames.com/files/2012/04/MUD-FIM-Motocross-2-700x393.jpg" class="attachment-large size-large" alt="MUD Motocross salto" srcset="https://xombitgames.com/files/2012/04/MUD-FIM-Motocross-2-700x393.jpg 700w, https://xombitgames.com/files/2012/04/MUD-FIM-Motocross-2-400x224.jpg 400w, https://xombitgames.com/files/2012/04/MUD-FIM-Motocross-2-220x123.jpg 220w, https://xombitgames.com/files/2012/04/MUD-FIM-Motocross-2.jpg 1300w" sizes="(max-width: 700px) 100vw, 700px" data-attachment-id="8905" data-orig-file="https://xombitgames.com/files/2012/04/MUD-FIM-Motocross-2.jpg" data-orig-size="1300,731" data-comments-opened="1" data-image-meta="{&quot;aperture&quot;:&quot;0&quot;,&quot;credit&quot;:&quot;&quot;,&quot;camera&quot;:&quot;&quot;,&quot;caption&quot;:&quot;&quot;,&quot;created_timestamp&quot;:&quot;0&quot;,&quot;copyright&quot;:&quot;&quot;,&quot;focal_length&quot;:&quot;0&quot;,&quot;iso&quot;:&quot;0&quot;,&quot;shutter_speed&quot;:&quot;0&quot;,&quot;title&quot;:&quot;&quot;}" data-image-title="MUD FIM Motocross (2)" data-image-description="" data-medium-file="https://xombitgames.com/files/2012/04/MUD-FIM-Motocross-2-400x224.jpg" data-large-file="https://xombitgames.com/files/2012/04/MUD-FIM-Motocross-2-700x393.jpg" />
        </dt></dl><br style="clear: both" /><dl class='gallery-item'>
        <dt class='gallery-icon landscape'>
            <img width="700" height="393" src="https://xombitgames.com/files/2012/04/MUD-FIM-Motocross-1-700x393.jpg" class="attachment-large size-large" alt="MUD Motocross salto (2)" srcset="https://xombitgames.com/files/2012/04/MUD-FIM-Motocross-1-700x393.jpg 700w, https://xombitgames.com/files/2012/04/MUD-FIM-Motocross-1-400x225.jpg 400w, https://xombitgames.com/files/2012/04/MUD-FIM-Motocross-1-220x123.jpg 220w, https://xombitgames.com/files/2012/04/MUD-FIM-Motocross-1.jpg 1280w" sizes="(max-width: 700px) 100vw, 700px" data-attachment-id="8904" data-orig-file="https://xombitgames.com/files/2012/04/MUD-FIM-Motocross-1.jpg" data-orig-size="1280,720" data-comments-opened="1" data-image-meta="{&quot;aperture&quot;:&quot;0&quot;,&quot;credit&quot;:&quot;&quot;,&quot;camera&quot;:&quot;&quot;,&quot;caption&quot;:&quot;&quot;,&quot;created_timestamp&quot;:&quot;0&quot;,&quot;copyright&quot;:&quot;&quot;,&quot;focal_length&quot;:&quot;0&quot;,&quot;iso&quot;:&quot;0&quot;,&quot;shutter_speed&quot;:&quot;0&quot;,&quot;title&quot;:&quot;&quot;}" data-image-title="MUD FIM Motocross (1)" data-image-description="" data-medium-file="https://xombitgames.com/files/2012/04/MUD-FIM-Motocross-1-400x225.jpg" data-large-file="https://xombitgames.com/files/2012/04/MUD-FIM-Motocross-1-700x393.jpg" />
        </dt></dl><dl class='gallery-item'>
        <dt class='gallery-icon landscape'>
            <img width="700" height="525" src="https://xombitgames.com/files/2012/04/Max-Payne-Android-700x525.jpg" class="attachment-large size-large" alt="Max armado" srcset="https://xombitgames.com/files/2012/04/Max-Payne-Android-700x525.jpg 700w, https://xombitgames.com/files/2012/04/Max-Payne-Android-400x300.jpg 400w, https://xombitgames.com/files/2012/04/Max-Payne-Android-640x480.jpg 640w, https://xombitgames.com/files/2012/04/Max-Payne-Android-220x165.jpg 220w, https://xombitgames.com/files/2012/04/Max-Payne-Android.jpg 1280w" sizes="(max-width: 700px) 100vw, 700px" data-attachment-id="8903" data-orig-file="https://xombitgames.com/files/2012/04/Max-Payne-Android.jpg" data-orig-size="1280,960" data-comments-opened="1" data-image-meta="{&quot;aperture&quot;:&quot;0&quot;,&quot;credit&quot;:&quot;&quot;,&quot;camera&quot;:&quot;&quot;,&quot;caption&quot;:&quot;&quot;,&quot;created_timestamp&quot;:&quot;0&quot;,&quot;copyright&quot;:&quot;&quot;,&quot;focal_length&quot;:&quot;0&quot;,&quot;iso&quot;:&quot;0&quot;,&quot;shutter_speed&quot;:&quot;0&quot;,&quot;title&quot;:&quot;&quot;}" data-image-title="Max Payne (Android)" data-image-description="" data-medium-file="https://xombitgames.com/files/2012/04/Max-Payne-Android-400x300.jpg" data-large-file="https://xombitgames.com/files/2012/04/Max-Payne-Android-700x525.jpg" />
        </dt></dl><dl class='gallery-item'>
        <dt class='gallery-icon landscape'>
            <img width="700" height="229" src="https://xombitgames.com/files/2012/04/Max-Payne-Android-portada-700x229.jpg" class="attachment-large size-large" alt="Max Payne inicio" srcset="https://xombitgames.com/files/2012/04/Max-Payne-Android-portada-700x229.jpg 700w, https://xombitgames.com/files/2012/04/Max-Payne-Android-portada-400x131.jpg 400w, https://xombitgames.com/files/2012/04/Max-Payne-Android-portada-220x72.jpg 220w, https://xombitgames.com/files/2012/04/Max-Payne-Android-portada.jpg 1213w" sizes="(max-width: 700px) 100vw, 700px" data-attachment-id="8902" data-orig-file="https://xombitgames.com/files/2012/04/Max-Payne-Android-portada.jpg" data-orig-size="1213,398" data-comments-opened="1" data-image-meta="{&quot;aperture&quot;:&quot;0&quot;,&quot;credit&quot;:&quot;&quot;,&quot;camera&quot;:&quot;&quot;,&quot;caption&quot;:&quot;&quot;,&quot;created_timestamp&quot;:&quot;0&quot;,&quot;copyright&quot;:&quot;&quot;,&quot;focal_length&quot;:&quot;0&quot;,&quot;iso&quot;:&quot;0&quot;,&quot;shutter_speed&quot;:&quot;0&quot;,&quot;title&quot;:&quot;&quot;}" data-image-title="Max Payne (Android) portada" data-image-description="" data-medium-file="https://xombitgames.com/files/2012/04/Max-Payne-Android-portada-400x131.jpg" data-large-file="https://xombitgames.com/files/2012/04/Max-Payne-Android-portada-700x229.jpg" />
        </dt></dl><dl class='gallery-item'>
        <dt class='gallery-icon landscape'>
            <img width="700" height="525" src="https://xombitgames.com/files/2012/04/Max-Payne-Android-5-700x525.jpg" class="attachment-large size-large" alt="Max Payne disparo" srcset="https://xombitgames.com/files/2012/04/Max-Payne-Android-5-700x525.jpg 700w, https://xombitgames.com/files/2012/04/Max-Payne-Android-5-400x300.jpg 400w, https://xombitgames.com/files/2012/04/Max-Payne-Android-5-640x480.jpg 640w, https://xombitgames.com/files/2012/04/Max-Payne-Android-5-220x165.jpg 220w, https://xombitgames.com/files/2012/04/Max-Payne-Android-5.jpg 1600w" sizes="(max-width: 700px) 100vw, 700px" data-attachment-id="8901" data-orig-file="https://xombitgames.com/files/2012/04/Max-Payne-Android-5.jpg" data-orig-size="1600,1200" data-comments-opened="1" data-image-meta="{&quot;aperture&quot;:&quot;0&quot;,&quot;credit&quot;:&quot;&quot;,&quot;camera&quot;:&quot;&quot;,&quot;caption&quot;:&quot;&quot;,&quot;created_timestamp&quot;:&quot;0&quot;,&quot;copyright&quot;:&quot;&quot;,&quot;focal_length&quot;:&quot;0&quot;,&quot;iso&quot;:&quot;0&quot;,&quot;shutter_speed&quot;:&quot;0&quot;,&quot;title&quot;:&quot;&quot;}" data-image-title="Max Payne (Android) 5" data-image-description="" data-medium-file="https://xombitgames.com/files/2012/04/Max-Payne-Android-5-400x300.jpg" data-large-file="https://xombitgames.com/files/2012/04/Max-Payne-Android-5-700x525.jpg" />
        </dt></dl><dl class='gallery-item'>
        <dt class='gallery-icon landscape'>
            <img width="700" height="511" src="https://xombitgames.com/files/2012/04/Max-Payne-Android-4-700x511.jpg" class="attachment-large size-large" alt="Max Payne bullet time" srcset="https://xombitgames.com/files/2012/04/Max-Payne-Android-4-700x511.jpg 700w, https://xombitgames.com/files/2012/04/Max-Payne-Android-4-400x292.jpg 400w, https://xombitgames.com/files/2012/04/Max-Payne-Android-4-220x160.jpg 220w, https://xombitgames.com/files/2012/04/Max-Payne-Android-4.jpg 1012w" sizes="(max-width: 700px) 100vw, 700px" data-attachment-id="8900" data-orig-file="https://xombitgames.com/files/2012/04/Max-Payne-Android-4.jpg" data-orig-size="1012,739" data-comments-opened="1" data-image-meta="{&quot;aperture&quot;:&quot;0&quot;,&quot;credit&quot;:&quot;&quot;,&quot;camera&quot;:&quot;&quot;,&quot;caption&quot;:&quot;&quot;,&quot;created_timestamp&quot;:&quot;0&quot;,&quot;copyright&quot;:&quot;&quot;,&quot;focal_length&quot;:&quot;0&quot;,&quot;iso&quot;:&quot;0&quot;,&quot;shutter_speed&quot;:&quot;0&quot;,&quot;title&quot;:&quot;&quot;}" data-image-title="Max Payne (Android) 4" data-image-description="" data-medium-file="https://xombitgames.com/files/2012/04/Max-Payne-Android-4-400x292.jpg" data-large-file="https://xombitgames.com/files/2012/04/Max-Payne-Android-4-700x511.jpg" />
        </dt></dl><dl class='gallery-item'>
        <dt class='gallery-icon landscape'>
            <img width="700" height="514" src="https://xombitgames.com/files/2012/04/Max-Payne-Android-3-700x514.jpg" class="attachment-large size-large" alt="Max Payne habitación" srcset="https://xombitgames.com/files/2012/04/Max-Payne-Android-3-700x514.jpg 700w, https://xombitgames.com/files/2012/04/Max-Payne-Android-3-400x293.jpg 400w, https://xombitgames.com/files/2012/04/Max-Payne-Android-3-220x161.jpg 220w, https://xombitgames.com/files/2012/04/Max-Payne-Android-3.jpg 1015w" sizes="(max-width: 700px) 100vw, 700px" data-attachment-id="8899" data-orig-file="https://xombitgames.com/files/2012/04/Max-Payne-Android-3.jpg" data-orig-size="1015,746" data-comments-opened="1" data-image-meta="{&quot;aperture&quot;:&quot;0&quot;,&quot;credit&quot;:&quot;&quot;,&quot;camera&quot;:&quot;&quot;,&quot;caption&quot;:&quot;&quot;,&quot;created_timestamp&quot;:&quot;0&quot;,&quot;copyright&quot;:&quot;&quot;,&quot;focal_length&quot;:&quot;0&quot;,&quot;iso&quot;:&quot;0&quot;,&quot;shutter_speed&quot;:&quot;0&quot;,&quot;title&quot;:&quot;&quot;}" data-image-title="Max Payne (Android) 3" data-image-description="" data-medium-file="https://xombitgames.com/files/2012/04/Max-Payne-Android-3-400x293.jpg" data-large-file="https://xombitgames.com/files/2012/04/Max-Payne-Android-3-700x514.jpg" />
        </dt></dl><br style="clear: both" /><dl class='gallery-item'>
        <dt class='gallery-icon landscape'>
            <img width="700" height="525" src="https://xombitgames.com/files/2012/04/Max-Payne-Android-2-700x525.jpg" class="attachment-large size-large" alt="Max Payne arma" srcset="https://xombitgames.com/files/2012/04/Max-Payne-Android-2-700x525.jpg 700w, https://xombitgames.com/files/2012/04/Max-Payne-Android-2-400x300.jpg 400w, https://xombitgames.com/files/2012/04/Max-Payne-Android-2-640x480.jpg 640w, https://xombitgames.com/files/2012/04/Max-Payne-Android-2-220x165.jpg 220w, https://xombitgames.com/files/2012/04/Max-Payne-Android-2.jpg 1600w" sizes="(max-width: 700px) 100vw, 700px" data-attachment-id="8898" data-orig-file="https://xombitgames.com/files/2012/04/Max-Payne-Android-2.jpg" data-orig-size="1600,1200" data-comments-opened="1" data-image-meta="{&quot;aperture&quot;:&quot;0&quot;,&quot;credit&quot;:&quot;&quot;,&quot;camera&quot;:&quot;&quot;,&quot;caption&quot;:&quot;&quot;,&quot;created_timestamp&quot;:&quot;0&quot;,&quot;copyright&quot;:&quot;&quot;,&quot;focal_length&quot;:&quot;0&quot;,&quot;iso&quot;:&quot;0&quot;,&quot;shutter_speed&quot;:&quot;0&quot;,&quot;title&quot;:&quot;&quot;}" data-image-title="Max Payne (Android) 2" data-image-description="" data-medium-file="https://xombitgames.com/files/2012/04/Max-Payne-Android-2-400x300.jpg" data-large-file="https://xombitgames.com/files/2012/04/Max-Payne-Android-2-700x525.jpg" />
        </dt></dl>
        <br style='clear: both' />
    </div>