Diablo III (PC, Mac)
Después de diez años de esperas, retrasos, llega la tercera entrega de este clásico Action RPG, Diablo III. Estará en tiendas en exclusiva para PC y Mac desde el próximo martes día 15 de mayo. Desde hace semanas, se puede reservar a un precio cercano a los 57 € en ambas plataformas, valor que nos parece excesivo, si tenemos en cuenta los DLC y expansiones de pago que lanzarán seguramente en los próximos meses. Como se ha podido saber en Xombit Games, Diablo III ha sido desarrollado por Blizzard y distribuido por Activision.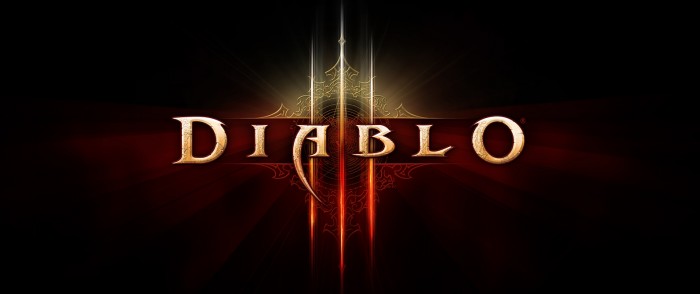 Tras muchos años, la esencia de Diablo queda intacta en la tercera parte de la franquicia. Su fuerte está en el modo cooperativo online, en el que podremos utilizar nuevas armas, cinco clases disponibles (Bárbaro, Médico Brujo, Mago, Monje, Cazador), habilidades, una interfaz muy cuidada, y una campaña offline de lo más prometedora y extensa posible. En cuanto a los gráficos, será un avance, como no, con respecto a Diablo II, además se retorna a la vista isométrica del jugador. Visto lo visto, lo único que podemos achacarle a Blizzard es, que no saliera a la luz este Diablo III años atrás, por lo demás, han hecho un gran trabajo y lo veremos plasmado muy pronto en su ventas.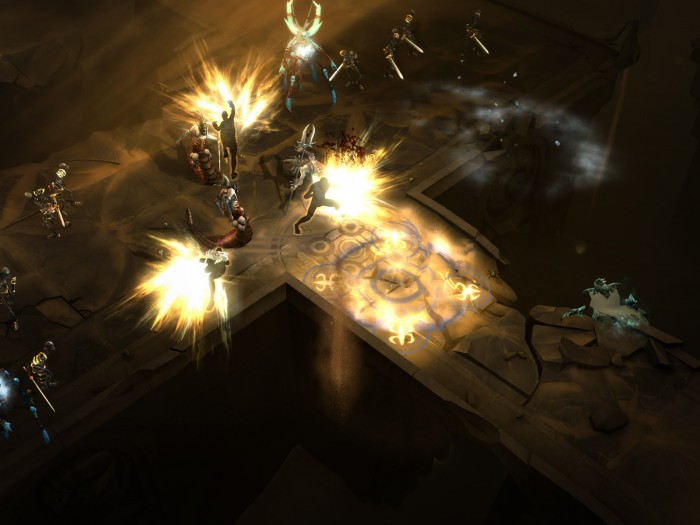 Rayman Origins (3DS)
Si ya analizáramos hace unas semanas Rayman Origins en PS Vita, ahora se nos presenta en la portátil de Nintendo que está cosechando grandes ventas, en comparación con la de Sony. Lo nuevo de Rayman, después de haber pasado por todas las plataformas, llegará a 3DS el próximo 15 de mayo coincidiendo con grandes lanzamientos en otras máquinas. Ha sido desarrollado y distribuido por Ubisoft y su precio se estima que ronde los 37-40 €.

El juego en sí es un plataformas que vuelve a las 2D en una consola 3D, ¿ironías? No, ya que Ubisoft ha sabido sacar el mayor partido a la tecnología de las tres dimensiones en la portátil. En algunos momentos a lo largo del juego podremos apreciar esta implementación muy gratamente. Es un título de plataformas de gran calidad artística dirigido por Michel Ancel. Incluye un modo cooperativo en el cual hasta cuatro jugadores pueden participar y superar los niveles combinando todas sus habilidades. Ahora que Rayman está en todas las plataformas, los usuarios de Android, iOS y Windows Phone estarán impacientes por ver algún port. Ubisoft aún no se ha pronunciado al respecto, así que imagino que este año no habrá Rayman en móviles. Que aprendan de Sega con Sonic.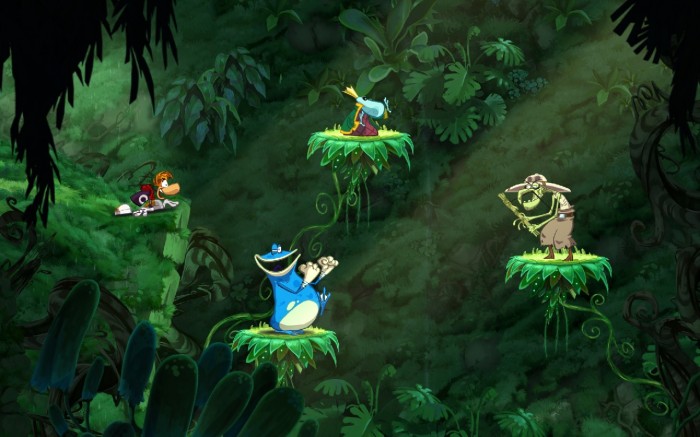 Sonic the Hedgehog 4: Episodio 2 (PC, PS3, Xbox 360, iOS, Android)
Hablando de Sonic, Sega está distribuyendo para su venta a partir del 15 de mayo, el segundo episodio de Sonic the Hedgehog 4, el cual mantiene su rapidez, saltos y características intachables, pero con una clara mejora en la respuesta del control y una remodelación mínima a nivel gráfico. Su precio rondará entre los 4 € de Android e iOS, los 13 € de PC y PlayStation Network, y los 1.200 puntos en Xbox Live. Los usuarios de Windows Phone tendrán que esperar al mes de Julio. Sega ha querido dejar en manos de los chicos de Dimps Corporation el desarrollo de esta segunda parte y, hay que reconocer el cuidado extremo de los detalles que devuelven al erizo azul más famoso al lugar que le corresponde.

En esta secuela del Episodio I que ya saliera hace unos meses, tendremos a nuestra disposición las mismas bondades que en el anterior, añadiendo varios nuevos niveles y continuando con una velocidad endiablada, incluso volveremos a contar con la ayuda de nuestro compañero Tails para realizar nuevas habilidades aéreas. En cierto modo Sonic 4 no ha ofrecido nada novedoso a la saga, sino un lavado de cara después del fracaso sufrido por Unleashed con el cual, ningún seguidor del erizo azul dejó de confiar en Sega y su buen hacer. Por ello, y tras Sonic Generations (un buen y completo título, sin duda), esta cuarta entrega, no está teniendo una buena acogida finalmente y, pasando por alto los rumores que indicaban a que este segundo episodio iba a ser el último, nosotros nos centraremos en que tengamos Sonic para muchos años más.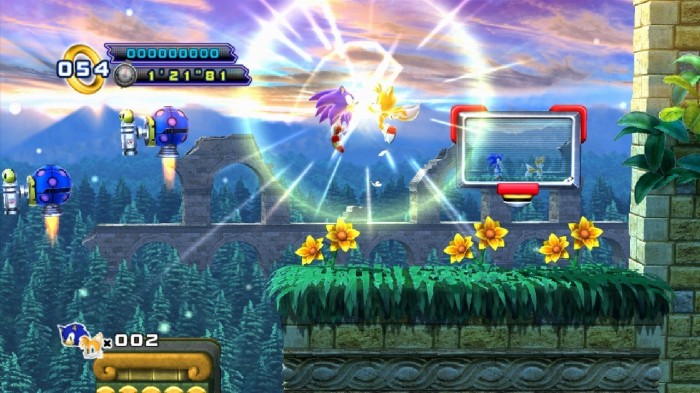 Max Payne 3 (PS3, Xbox 360)
Llevamos meses anunciando el título de Rockstar con todo lujo de detalles, y esta semana se nos coloca en tiendas físicas a un precio estimado de 60 € para las dos consolas punteras de sobremesa. Los usuarios de PC tendrán tiempo de reflexionar sobre si comprarlo o no hasta la primera semana del mes de junio. Desde 2003 no teníamos Max Payne en todo su esplendor, y nos llega el próximo 18 de mayo para demostrar que Max sigue siendo el rey de las venganzas. A finales de esta semana nuestro compañero Eduardo Conde nos hará una primera reseña del título.

Esta rediseñada entrega pondrá a Max Payne a la altura de juegos como Gran Theft Auto IV o Red Dead Redemption, ya que Rockstar ha querido que así sea. El shooter en tercera persona llega con una banda sonora sublime, acorde a las características del título, con nuevas armas, escenarios y un motor gráfico de última generación. En cuanto a la jugabilidad, estará a la altura de Uncharted o Gears of War donde, en ocasiones, la táctica puede ser un buen camino para derrotar al enemigo. En cuanto al modo multijugador, será del estilo a Counter Strike con las modalidades de captura de bandera, guerra por equipos u otras similares. Esta semana también se podrá adquirir el primer cómic de la saga Max Payne gratuitamente en formato digital.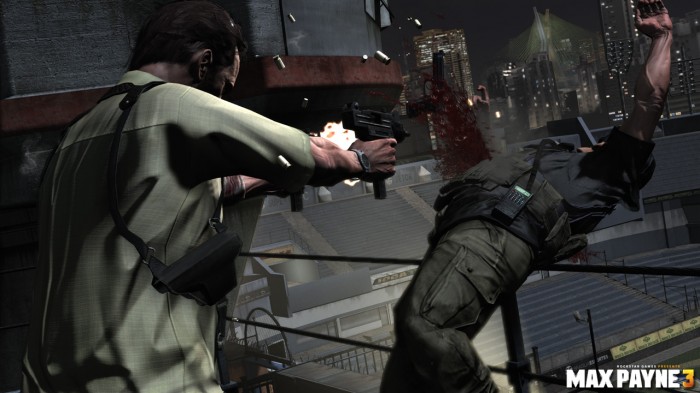 Street Fighter X Tekken (PC, PS Vita)
Desde el pasado 9 de marzo, los usuarios de compatibles y PS Vita estábamos esperando la salida de este gran título a nuestras plataformas. La buena noticia, según hemos podido ver análisis en las plataforma de PlayStation 3 y Xbox 360, esta entrega será mejor que aquel Street Fighter 4: Arcade Edition que prometía grandes novedades a lo último de Capcom. El juego, en su versión para PC, lo hemos podido probar en exclusiva en Xombit Games y pronto sacaremos una review del mismo. Estará en tiendas el próximo 15 de mayo a un precio cercano a 40 € en ambas plataformas.

A la espera de imágenes o vídeos de Tekken X Street Fighter, este primero de la serie nos está encantando. El nuevo estilo 2D que proporcionó Street Fighter IV a esta generación, ha dado mucho de sí. Agradecemos la gran cantidad de personajes que podremos manejar a lo largo del título, tanto en su modo historia como durante los campeonatos mundiales en los que participemos. El título se atisba largo y complicado para obtener el 100 % de los componentes y luchadores que nos ofrece Capcom. Si te gusta los videojuegos de lucha, te merecerá la pena comprar esta entrega, y si ya lo has jugado en las otras plataformas, me darás la razón.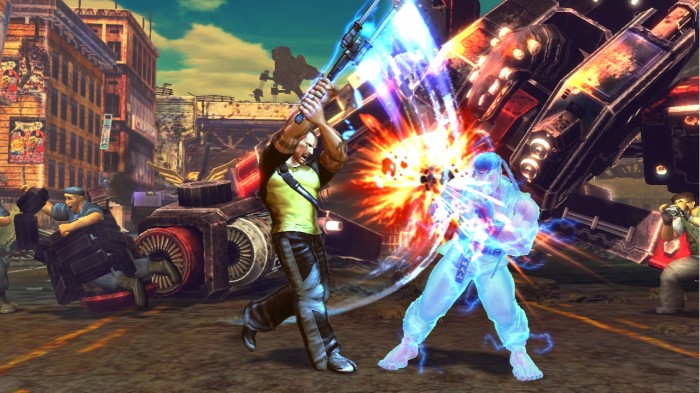 <style type='text/css'>
        #gallery-2 {
            margin: auto;
        }
        #gallery-2 .gallery-item {
            float: left;
            margin-top: 10px;
            text-align: center;
            width: 11%;
        }
        #gallery-2 img {
            border: 2px solid #cfcfcf;
        }
        #gallery-2 .gallery-caption {
            margin-left: 0;
        }
        /* see gallery_shortcode() in wp-includes/media.php */
    </style>
    <div data-carousel-extra='{"blog_id":27,"permalink":"https:\/\/xombitgames.com\/2012\/05\/lanzamientos-mayo-semana3","likes_blog_id":40960699}' id='gallery-2' class='gallery galleryid-10447 gallery-columns-9 gallery-size-large'><dl class='gallery-item'>
        <dt class='gallery-icon landscape'>
            <img width="700" height="526" src="https://xombitgames.com/files/2012/05/Imagen-destacada4-700x526.jpg" class="attachment-large size-large" alt="Imagen Destacada" srcset="https://xombitgames.com/files/2012/05/Imagen-destacada4-700x526.jpg 700w, https://xombitgames.com/files/2012/05/Imagen-destacada4-400x301.jpg 400w, https://xombitgames.com/files/2012/05/Imagen-destacada4-640x480.jpg 640w, https://xombitgames.com/files/2012/05/Imagen-destacada4-220x165.jpg 220w, https://xombitgames.com/files/2012/05/Imagen-destacada4.jpg 910w" sizes="(max-width: 700px) 100vw, 700px" data-attachment-id="10460" data-orig-file="https://xombitgames.com/files/2012/05/Imagen-destacada4.jpg" data-orig-size="910,685" data-comments-opened="1" data-image-meta="{&quot;aperture&quot;:&quot;0&quot;,&quot;credit&quot;:&quot;&quot;,&quot;camera&quot;:&quot;&quot;,&quot;caption&quot;:&quot;&quot;,&quot;created_timestamp&quot;:&quot;0&quot;,&quot;copyright&quot;:&quot;&quot;,&quot;focal_length&quot;:&quot;0&quot;,&quot;iso&quot;:&quot;0&quot;,&quot;shutter_speed&quot;:&quot;0&quot;,&quot;title&quot;:&quot;&quot;}" data-image-title="Imagen destacada" data-image-description="" data-medium-file="https://xombitgames.com/files/2012/05/Imagen-destacada4-400x301.jpg" data-large-file="https://xombitgames.com/files/2012/05/Imagen-destacada4-700x526.jpg" />
        </dt></dl><dl class='gallery-item'>
        <dt class='gallery-icon landscape'>
            <img width="700" height="393" src="https://xombitgames.com/files/2012/05/Street-Fighter-X-Tekken-1-700x393.jpg" class="attachment-large size-large" alt="Street Fighter X Tekken (1)" srcset="https://xombitgames.com/files/2012/05/Street-Fighter-X-Tekken-1-700x393.jpg 700w, https://xombitgames.com/files/2012/05/Street-Fighter-X-Tekken-1-400x225.jpg 400w, https://xombitgames.com/files/2012/05/Street-Fighter-X-Tekken-1-220x123.jpg 220w, https://xombitgames.com/files/2012/05/Street-Fighter-X-Tekken-1.jpg 1280w" sizes="(max-width: 700px) 100vw, 700px" data-attachment-id="10461" data-orig-file="https://xombitgames.com/files/2012/05/Street-Fighter-X-Tekken-1.jpg" data-orig-size="1280,720" data-comments-opened="1" data-image-meta="{&quot;aperture&quot;:&quot;0&quot;,&quot;credit&quot;:&quot;&quot;,&quot;camera&quot;:&quot;&quot;,&quot;caption&quot;:&quot;&quot;,&quot;created_timestamp&quot;:&quot;0&quot;,&quot;copyright&quot;:&quot;&quot;,&quot;focal_length&quot;:&quot;0&quot;,&quot;iso&quot;:&quot;0&quot;,&quot;shutter_speed&quot;:&quot;0&quot;,&quot;title&quot;:&quot;&quot;}" data-image-title="Street Fighter X Tekken (1)" data-image-description="" data-medium-file="https://xombitgames.com/files/2012/05/Street-Fighter-X-Tekken-1-400x225.jpg" data-large-file="https://xombitgames.com/files/2012/05/Street-Fighter-X-Tekken-1-700x393.jpg" />
        </dt></dl><dl class='gallery-item'>
        <dt class='gallery-icon landscape'>
            <img width="700" height="394" src="https://xombitgames.com/files/2012/05/Street-Fighter-X-Tekken-2-700x394.jpg" class="attachment-large size-large" alt="Street Fighter X Tekken (2)" srcset="https://xombitgames.com/files/2012/05/Street-Fighter-X-Tekken-2-700x394.jpg 700w, https://xombitgames.com/files/2012/05/Street-Fighter-X-Tekken-2-400x225.jpg 400w, https://xombitgames.com/files/2012/05/Street-Fighter-X-Tekken-2-220x123.jpg 220w, https://xombitgames.com/files/2012/05/Street-Fighter-X-Tekken-2.jpg 1000w" sizes="(max-width: 700px) 100vw, 700px" data-attachment-id="10462" data-orig-file="https://xombitgames.com/files/2012/05/Street-Fighter-X-Tekken-2.jpg" data-orig-size="1000,563" data-comments-opened="1" data-image-meta="{&quot;aperture&quot;:&quot;0&quot;,&quot;credit&quot;:&quot;&quot;,&quot;camera&quot;:&quot;&quot;,&quot;caption&quot;:&quot;&quot;,&quot;created_timestamp&quot;:&quot;0&quot;,&quot;copyright&quot;:&quot;&quot;,&quot;focal_length&quot;:&quot;0&quot;,&quot;iso&quot;:&quot;0&quot;,&quot;shutter_speed&quot;:&quot;0&quot;,&quot;title&quot;:&quot;&quot;}" data-image-title="Street Fighter X Tekken (2)" data-image-description="" data-medium-file="https://xombitgames.com/files/2012/05/Street-Fighter-X-Tekken-2-400x225.jpg" data-large-file="https://xombitgames.com/files/2012/05/Street-Fighter-X-Tekken-2-700x394.jpg" />
        </dt></dl><dl class='gallery-item'>
        <dt class='gallery-icon landscape'>
            <img width="700" height="393" src="https://xombitgames.com/files/2012/05/Street-Fighter-X-Tekken-3-700x393.jpg" class="attachment-large size-large" alt="Street Fighter X Tekken (3)" srcset="https://xombitgames.com/files/2012/05/Street-Fighter-X-Tekken-3-700x393.jpg 700w, https://xombitgames.com/files/2012/05/Street-Fighter-X-Tekken-3-400x225.jpg 400w, https://xombitgames.com/files/2012/05/Street-Fighter-X-Tekken-3-220x123.jpg 220w, https://xombitgames.com/files/2012/05/Street-Fighter-X-Tekken-3.jpg 1280w" sizes="(max-width: 700px) 100vw, 700px" data-attachment-id="10463" data-orig-file="https://xombitgames.com/files/2012/05/Street-Fighter-X-Tekken-3.jpg" data-orig-size="1280,720" data-comments-opened="1" data-image-meta="{&quot;aperture&quot;:&quot;0&quot;,&quot;credit&quot;:&quot;&quot;,&quot;camera&quot;:&quot;&quot;,&quot;caption&quot;:&quot;&quot;,&quot;created_timestamp&quot;:&quot;0&quot;,&quot;copyright&quot;:&quot;&quot;,&quot;focal_length&quot;:&quot;0&quot;,&quot;iso&quot;:&quot;0&quot;,&quot;shutter_speed&quot;:&quot;0&quot;,&quot;title&quot;:&quot;&quot;}" data-image-title="Street Fighter X Tekken (3)" data-image-description="" data-medium-file="https://xombitgames.com/files/2012/05/Street-Fighter-X-Tekken-3-400x225.jpg" data-large-file="https://xombitgames.com/files/2012/05/Street-Fighter-X-Tekken-3-700x393.jpg" />
        </dt></dl><dl class='gallery-item'>
        <dt class='gallery-icon landscape'>
            <img width="700" height="393" src="https://xombitgames.com/files/2012/05/Street-Fighter-X-Tekken-4-700x393.jpg" class="attachment-large size-large" alt="Street Fighter X Tekken (4)" srcset="https://xombitgames.com/files/2012/05/Street-Fighter-X-Tekken-4-700x393.jpg 700w, https://xombitgames.com/files/2012/05/Street-Fighter-X-Tekken-4-400x225.jpg 400w, https://xombitgames.com/files/2012/05/Street-Fighter-X-Tekken-4-220x123.jpg 220w, https://xombitgames.com/files/2012/05/Street-Fighter-X-Tekken-4.jpg 1280w" sizes="(max-width: 700px) 100vw, 700px" data-attachment-id="10464" data-orig-file="https://xombitgames.com/files/2012/05/Street-Fighter-X-Tekken-4.jpg" data-orig-size="1280,720" data-comments-opened="1" data-image-meta="{&quot;aperture&quot;:&quot;0&quot;,&quot;credit&quot;:&quot;&quot;,&quot;camera&quot;:&quot;&quot;,&quot;caption&quot;:&quot;&quot;,&quot;created_timestamp&quot;:&quot;0&quot;,&quot;copyright&quot;:&quot;&quot;,&quot;focal_length&quot;:&quot;0&quot;,&quot;iso&quot;:&quot;0&quot;,&quot;shutter_speed&quot;:&quot;0&quot;,&quot;title&quot;:&quot;&quot;}" data-image-title="Street Fighter X Tekken (4)" data-image-description="" data-medium-file="https://xombitgames.com/files/2012/05/Street-Fighter-X-Tekken-4-400x225.jpg" data-large-file="https://xombitgames.com/files/2012/05/Street-Fighter-X-Tekken-4-700x393.jpg" />
        </dt></dl><dl class='gallery-item'>
        <dt class='gallery-icon landscape'>
            <img width="700" height="437" src="https://xombitgames.com/files/2012/05/Street-Fighter-X-Tekken-5-700x437.jpg" class="attachment-large size-large" alt="Street Fighter X Tekken (5)" srcset="https://xombitgames.com/files/2012/05/Street-Fighter-X-Tekken-5-700x437.jpg 700w, https://xombitgames.com/files/2012/05/Street-Fighter-X-Tekken-5-400x250.jpg 400w, https://xombitgames.com/files/2012/05/Street-Fighter-X-Tekken-5-220x137.jpg 220w" sizes="(max-width: 700px) 100vw, 700px" data-attachment-id="10465" data-orig-file="https://xombitgames.com/files/2012/05/Street-Fighter-X-Tekken-5.jpg" data-orig-size="1920,1200" data-comments-opened="1" data-image-meta="{&quot;aperture&quot;:&quot;0&quot;,&quot;credit&quot;:&quot;&quot;,&quot;camera&quot;:&quot;&quot;,&quot;caption&quot;:&quot;&quot;,&quot;created_timestamp&quot;:&quot;0&quot;,&quot;copyright&quot;:&quot;&quot;,&quot;focal_length&quot;:&quot;0&quot;,&quot;iso&quot;:&quot;0&quot;,&quot;shutter_speed&quot;:&quot;0&quot;,&quot;title&quot;:&quot;&quot;}" data-image-title="Street Fighter X Tekken (5)" data-image-description="" data-medium-file="https://xombitgames.com/files/2012/05/Street-Fighter-X-Tekken-5-400x250.jpg" data-large-file="https://xombitgames.com/files/2012/05/Street-Fighter-X-Tekken-5-700x437.jpg" />
        </dt></dl><dl class='gallery-item'>
        <dt class='gallery-icon landscape'>
            <img width="700" height="437" src="https://xombitgames.com/files/2012/05/Street-Fighter-X-Tekken-6-700x437.jpg" class="attachment-large size-large" alt="Street Fighter X Tekken (6)" srcset="https://xombitgames.com/files/2012/05/Street-Fighter-X-Tekken-6-700x437.jpg 700w, https://xombitgames.com/files/2012/05/Street-Fighter-X-Tekken-6-400x250.jpg 400w, https://xombitgames.com/files/2012/05/Street-Fighter-X-Tekken-6-220x137.jpg 220w, https://xombitgames.com/files/2012/05/Street-Fighter-X-Tekken-6.jpg 1280w" sizes="(max-width: 700px) 100vw, 700px" data-attachment-id="10466" data-orig-file="https://xombitgames.com/files/2012/05/Street-Fighter-X-Tekken-6.jpg" data-orig-size="1280,800" data-comments-opened="1" data-image-meta="{&quot;aperture&quot;:&quot;0&quot;,&quot;credit&quot;:&quot;&quot;,&quot;camera&quot;:&quot;&quot;,&quot;caption&quot;:&quot;&quot;,&quot;created_timestamp&quot;:&quot;0&quot;,&quot;copyright&quot;:&quot;&quot;,&quot;focal_length&quot;:&quot;0&quot;,&quot;iso&quot;:&quot;0&quot;,&quot;shutter_speed&quot;:&quot;0&quot;,&quot;title&quot;:&quot;&quot;}" data-image-title="Street Fighter X Tekken (6)" data-image-description="" data-medium-file="https://xombitgames.com/files/2012/05/Street-Fighter-X-Tekken-6-400x250.jpg" data-large-file="https://xombitgames.com/files/2012/05/Street-Fighter-X-Tekken-6-700x437.jpg" />
        </dt></dl><dl class='gallery-item'>
        <dt class='gallery-icon landscape'>
            <img width="700" height="265" src="https://xombitgames.com/files/2012/05/Street-Fighter-X-Tekken-portada-700x265.jpg" class="attachment-large size-large" alt="Street Fighter X Tekken inicio" srcset="https://xombitgames.com/files/2012/05/Street-Fighter-X-Tekken-portada-700x265.jpg 700w, https://xombitgames.com/files/2012/05/Street-Fighter-X-Tekken-portada-400x151.jpg 400w, https://xombitgames.com/files/2012/05/Street-Fighter-X-Tekken-portada-220x83.jpg 220w, https://xombitgames.com/files/2012/05/Street-Fighter-X-Tekken-portada.jpg 1278w" sizes="(max-width: 700px) 100vw, 700px" data-attachment-id="10467" data-orig-file="https://xombitgames.com/files/2012/05/Street-Fighter-X-Tekken-portada.jpg" data-orig-size="1278,484" data-comments-opened="1" data-image-meta="{&quot;aperture&quot;:&quot;0&quot;,&quot;credit&quot;:&quot;&quot;,&quot;camera&quot;:&quot;&quot;,&quot;caption&quot;:&quot;&quot;,&quot;created_timestamp&quot;:&quot;0&quot;,&quot;copyright&quot;:&quot;&quot;,&quot;focal_length&quot;:&quot;0&quot;,&quot;iso&quot;:&quot;0&quot;,&quot;shutter_speed&quot;:&quot;0&quot;,&quot;title&quot;:&quot;&quot;}" data-image-title="Street Fighter X Tekken portada" data-image-description="" data-medium-file="https://xombitgames.com/files/2012/05/Street-Fighter-X-Tekken-portada-400x151.jpg" data-large-file="https://xombitgames.com/files/2012/05/Street-Fighter-X-Tekken-portada-700x265.jpg" />
        </dt></dl><dl class='gallery-item'>
        <dt class='gallery-icon landscape'>
            <img width="700" height="393" src="https://xombitgames.com/files/2012/05/Sonic-4-Episodio-2-1-700x393.jpg" class="attachment-large size-large" alt="Sonic 4 Episodio 2 (1)" srcset="https://xombitgames.com/files/2012/05/Sonic-4-Episodio-2-1-700x393.jpg 700w, https://xombitgames.com/files/2012/05/Sonic-4-Episodio-2-1-400x225.jpg 400w, https://xombitgames.com/files/2012/05/Sonic-4-Episodio-2-1-220x123.jpg 220w" sizes="(max-width: 700px) 100vw, 700px" data-attachment-id="10468" data-orig-file="https://xombitgames.com/files/2012/05/Sonic-4-Episodio-2-1.jpg" data-orig-size="1920,1080" data-comments-opened="1" data-image-meta="{&quot;aperture&quot;:&quot;0&quot;,&quot;credit&quot;:&quot;&quot;,&quot;camera&quot;:&quot;&quot;,&quot;caption&quot;:&quot;&quot;,&quot;created_timestamp&quot;:&quot;0&quot;,&quot;copyright&quot;:&quot;&quot;,&quot;focal_length&quot;:&quot;0&quot;,&quot;iso&quot;:&quot;0&quot;,&quot;shutter_speed&quot;:&quot;0&quot;,&quot;title&quot;:&quot;&quot;}" data-image-title="Sonic 4 Episodio 2 (1)" data-image-description="" data-medium-file="https://xombitgames.com/files/2012/05/Sonic-4-Episodio-2-1-400x225.jpg" data-large-file="https://xombitgames.com/files/2012/05/Sonic-4-Episodio-2-1-700x393.jpg" />
        </dt></dl><br style="clear: both" /><dl class='gallery-item'>
        <dt class='gallery-icon landscape'>
            <img width="700" height="393" src="https://xombitgames.com/files/2012/05/Sonic-4-Episodio-2-2-700x393.jpg" class="attachment-large size-large" alt="Sonic 4 Episodio 2 (2)" srcset="https://xombitgames.com/files/2012/05/Sonic-4-Episodio-2-2-700x393.jpg 700w, https://xombitgames.com/files/2012/05/Sonic-4-Episodio-2-2-400x225.jpg 400w, https://xombitgames.com/files/2012/05/Sonic-4-Episodio-2-2-220x123.jpg 220w, https://xombitgames.com/files/2012/05/Sonic-4-Episodio-2-2.jpg 1500w" sizes="(max-width: 700px) 100vw, 700px" data-attachment-id="10469" data-orig-file="https://xombitgames.com/files/2012/05/Sonic-4-Episodio-2-2.jpg" data-orig-size="1500,844" data-comments-opened="1" data-image-meta="{&quot;aperture&quot;:&quot;0&quot;,&quot;credit&quot;:&quot;&quot;,&quot;camera&quot;:&quot;&quot;,&quot;caption&quot;:&quot;&quot;,&quot;created_timestamp&quot;:&quot;0&quot;,&quot;copyright&quot;:&quot;&quot;,&quot;focal_length&quot;:&quot;0&quot;,&quot;iso&quot;:&quot;0&quot;,&quot;shutter_speed&quot;:&quot;0&quot;,&quot;title&quot;:&quot;&quot;}" data-image-title="Sonic 4 Episodio 2 (2)" data-image-description="" data-medium-file="https://xombitgames.com/files/2012/05/Sonic-4-Episodio-2-2-400x225.jpg" data-large-file="https://xombitgames.com/files/2012/05/Sonic-4-Episodio-2-2-700x393.jpg" />
        </dt></dl><dl class='gallery-item'>
        <dt class='gallery-icon landscape'>
            <img width="700" height="393" src="https://xombitgames.com/files/2012/05/Sonic-4-Episodio-2-3-700x393.jpg" class="attachment-large size-large" alt="Sonic 4 Episodio 2 (3)" srcset="https://xombitgames.com/files/2012/05/Sonic-4-Episodio-2-3-700x393.jpg 700w, https://xombitgames.com/files/2012/05/Sonic-4-Episodio-2-3-400x225.jpg 400w, https://xombitgames.com/files/2012/05/Sonic-4-Episodio-2-3-220x123.jpg 220w" sizes="(max-width: 700px) 100vw, 700px" data-attachment-id="10470" data-orig-file="https://xombitgames.com/files/2012/05/Sonic-4-Episodio-2-3.jpg" data-orig-size="1920,1080" data-comments-opened="1" data-image-meta="{&quot;aperture&quot;:&quot;0&quot;,&quot;credit&quot;:&quot;&quot;,&quot;camera&quot;:&quot;&quot;,&quot;caption&quot;:&quot;&quot;,&quot;created_timestamp&quot;:&quot;0&quot;,&quot;copyright&quot;:&quot;&quot;,&quot;focal_length&quot;:&quot;0&quot;,&quot;iso&quot;:&quot;0&quot;,&quot;shutter_speed&quot;:&quot;0&quot;,&quot;title&quot;:&quot;&quot;}" data-image-title="Sonic 4 Episodio 2 (3)" data-image-description="" data-medium-file="https://xombitgames.com/files/2012/05/Sonic-4-Episodio-2-3-400x225.jpg" data-large-file="https://xombitgames.com/files/2012/05/Sonic-4-Episodio-2-3-700x393.jpg" />
        </dt></dl><dl class='gallery-item'>
        <dt class='gallery-icon landscape'>
            <img width="700" height="393" src="https://xombitgames.com/files/2012/05/Sonic-4-Episodio-2-4-700x393.jpg" class="attachment-large size-large" alt="Sonic 4 Episodio 2 (4)" srcset="https://xombitgames.com/files/2012/05/Sonic-4-Episodio-2-4-700x393.jpg 700w, https://xombitgames.com/files/2012/05/Sonic-4-Episodio-2-4-400x224.jpg 400w, https://xombitgames.com/files/2012/05/Sonic-4-Episodio-2-4-220x123.jpg 220w, https://xombitgames.com/files/2012/05/Sonic-4-Episodio-2-4.jpg 1280w" sizes="(max-width: 700px) 100vw, 700px" data-attachment-id="10471" data-orig-file="https://xombitgames.com/files/2012/05/Sonic-4-Episodio-2-4.jpg" data-orig-size="1280,719" data-comments-opened="1" data-image-meta="{&quot;aperture&quot;:&quot;0&quot;,&quot;credit&quot;:&quot;&quot;,&quot;camera&quot;:&quot;&quot;,&quot;caption&quot;:&quot;&quot;,&quot;created_timestamp&quot;:&quot;0&quot;,&quot;copyright&quot;:&quot;&quot;,&quot;focal_length&quot;:&quot;0&quot;,&quot;iso&quot;:&quot;0&quot;,&quot;shutter_speed&quot;:&quot;0&quot;,&quot;title&quot;:&quot;&quot;}" data-image-title="Sonic 4 Episodio 2 (4)" data-image-description="" data-medium-file="https://xombitgames.com/files/2012/05/Sonic-4-Episodio-2-4-400x224.jpg" data-large-file="https://xombitgames.com/files/2012/05/Sonic-4-Episodio-2-4-700x393.jpg" />
        </dt></dl><dl class='gallery-item'>
        <dt class='gallery-icon landscape'>
            <img width="700" height="393" src="https://xombitgames.com/files/2012/05/Sonic-4-Episodio-2-5-700x393.jpg" class="attachment-large size-large" alt="Sonic 4 Episodio 2 (5)" srcset="https://xombitgames.com/files/2012/05/Sonic-4-Episodio-2-5-700x393.jpg 700w, https://xombitgames.com/files/2012/05/Sonic-4-Episodio-2-5-400x225.jpg 400w, https://xombitgames.com/files/2012/05/Sonic-4-Episodio-2-5-220x123.jpg 220w, https://xombitgames.com/files/2012/05/Sonic-4-Episodio-2-5.jpg 1280w" sizes="(max-width: 700px) 100vw, 700px" data-attachment-id="10472" data-orig-file="https://xombitgames.com/files/2012/05/Sonic-4-Episodio-2-5.jpg" data-orig-size="1280,720" data-comments-opened="1" data-image-meta="{&quot;aperture&quot;:&quot;0&quot;,&quot;credit&quot;:&quot;&quot;,&quot;camera&quot;:&quot;&quot;,&quot;caption&quot;:&quot;&quot;,&quot;created_timestamp&quot;:&quot;0&quot;,&quot;copyright&quot;:&quot;&quot;,&quot;focal_length&quot;:&quot;0&quot;,&quot;iso&quot;:&quot;0&quot;,&quot;shutter_speed&quot;:&quot;0&quot;,&quot;title&quot;:&quot;&quot;}" data-image-title="Sonic 4 Episodio 2 (5)" data-image-description="" data-medium-file="https://xombitgames.com/files/2012/05/Sonic-4-Episodio-2-5-400x225.jpg" data-large-file="https://xombitgames.com/files/2012/05/Sonic-4-Episodio-2-5-700x393.jpg" />
        </dt></dl><dl class='gallery-item'>
        <dt class='gallery-icon landscape'>
            <img width="700" height="162" src="https://xombitgames.com/files/2012/05/Sonic-4-Episodio-2-portada-700x162.jpg" class="attachment-large size-large" alt="Sonic 4 Episodio 2 inicio" srcset="https://xombitgames.com/files/2012/05/Sonic-4-Episodio-2-portada-700x162.jpg 700w, https://xombitgames.com/files/2012/05/Sonic-4-Episodio-2-portada-400x92.jpg 400w, https://xombitgames.com/files/2012/05/Sonic-4-Episodio-2-portada-220x51.jpg 220w, https://xombitgames.com/files/2012/05/Sonic-4-Episodio-2-portada.jpg 1268w" sizes="(max-width: 700px) 100vw, 700px" data-attachment-id="10473" data-orig-file="https://xombitgames.com/files/2012/05/Sonic-4-Episodio-2-portada.jpg" data-orig-size="1268,294" data-comments-opened="1" data-image-meta="{&quot;aperture&quot;:&quot;0&quot;,&quot;credit&quot;:&quot;&quot;,&quot;camera&quot;:&quot;&quot;,&quot;caption&quot;:&quot;&quot;,&quot;created_timestamp&quot;:&quot;0&quot;,&quot;copyright&quot;:&quot;&quot;,&quot;focal_length&quot;:&quot;0&quot;,&quot;iso&quot;:&quot;0&quot;,&quot;shutter_speed&quot;:&quot;0&quot;,&quot;title&quot;:&quot;&quot;}" data-image-title="Sonic 4 Episodio 2 (portada)" data-image-description="" data-medium-file="https://xombitgames.com/files/2012/05/Sonic-4-Episodio-2-portada-400x92.jpg" data-large-file="https://xombitgames.com/files/2012/05/Sonic-4-Episodio-2-portada-700x162.jpg" />
        </dt></dl><dl class='gallery-item'>
        <dt class='gallery-icon landscape'>
            <img width="700" height="393" src="https://xombitgames.com/files/2012/05/Rayman-Origins-3DS-1-700x393.jpg" class="attachment-large size-large" alt="Rayman Origins 3DS (1)" srcset="https://xombitgames.com/files/2012/05/Rayman-Origins-3DS-1-700x393.jpg 700w, https://xombitgames.com/files/2012/05/Rayman-Origins-3DS-1-400x225.jpg 400w, https://xombitgames.com/files/2012/05/Rayman-Origins-3DS-1-220x123.jpg 220w, https://xombitgames.com/files/2012/05/Rayman-Origins-3DS-1.jpg 1280w" sizes="(max-width: 700px) 100vw, 700px" data-attachment-id="10474" data-orig-file="https://xombitgames.com/files/2012/05/Rayman-Origins-3DS-1.jpg" data-orig-size="1280,720" data-comments-opened="1" data-image-meta="{&quot;aperture&quot;:&quot;0&quot;,&quot;credit&quot;:&quot;&quot;,&quot;camera&quot;:&quot;&quot;,&quot;caption&quot;:&quot;&quot;,&quot;created_timestamp&quot;:&quot;0&quot;,&quot;copyright&quot;:&quot;&quot;,&quot;focal_length&quot;:&quot;0&quot;,&quot;iso&quot;:&quot;0&quot;,&quot;shutter_speed&quot;:&quot;0&quot;,&quot;title&quot;:&quot;&quot;}" data-image-title="Rayman Origins 3DS (1)" data-image-description="" data-medium-file="https://xombitgames.com/files/2012/05/Rayman-Origins-3DS-1-400x225.jpg" data-large-file="https://xombitgames.com/files/2012/05/Rayman-Origins-3DS-1-700x393.jpg" />
        </dt></dl><dl class='gallery-item'>
        <dt class='gallery-icon landscape'>
            <img width="700" height="420" src="https://xombitgames.com/files/2012/05/Rayman-Origins-3DS-2-700x420.jpg" class="attachment-large size-large" alt="Rayman Origins 3DS (2)" srcset="https://xombitgames.com/files/2012/05/Rayman-Origins-3DS-2-700x420.jpg 700w, https://xombitgames.com/files/2012/05/Rayman-Origins-3DS-2-400x240.jpg 400w, https://xombitgames.com/files/2012/05/Rayman-Origins-3DS-2-220x132.jpg 220w, https://xombitgames.com/files/2012/05/Rayman-Origins-3DS-2.jpg 1280w" sizes="(max-width: 700px) 100vw, 700px" data-attachment-id="10475" data-orig-file="https://xombitgames.com/files/2012/05/Rayman-Origins-3DS-2.jpg" data-orig-size="1280,768" data-comments-opened="1" data-image-meta="{&quot;aperture&quot;:&quot;0&quot;,&quot;credit&quot;:&quot;&quot;,&quot;camera&quot;:&quot;&quot;,&quot;caption&quot;:&quot;&quot;,&quot;created_timestamp&quot;:&quot;0&quot;,&quot;copyright&quot;:&quot;&quot;,&quot;focal_length&quot;:&quot;0&quot;,&quot;iso&quot;:&quot;0&quot;,&quot;shutter_speed&quot;:&quot;0&quot;,&quot;title&quot;:&quot;&quot;}" data-image-title="Rayman Origins 3DS (2)" data-image-description="" data-medium-file="https://xombitgames.com/files/2012/05/Rayman-Origins-3DS-2-400x240.jpg" data-large-file="https://xombitgames.com/files/2012/05/Rayman-Origins-3DS-2-700x420.jpg" />
        </dt></dl><dl class='gallery-item'>
        <dt class='gallery-icon landscape'>
            <img width="700" height="393" src="https://xombitgames.com/files/2012/05/Rayman-Origins-3DS-3-700x393.jpg" class="attachment-large size-large" alt="Rayman Origins 3DS (3)" srcset="https://xombitgames.com/files/2012/05/Rayman-Origins-3DS-3-700x393.jpg 700w, https://xombitgames.com/files/2012/05/Rayman-Origins-3DS-3-400x225.jpg 400w, https://xombitgames.com/files/2012/05/Rayman-Origins-3DS-3-220x123.jpg 220w, https://xombitgames.com/files/2012/05/Rayman-Origins-3DS-3.jpg 1280w" sizes="(max-width: 700px) 100vw, 700px" data-attachment-id="10476" data-orig-file="https://xombitgames.com/files/2012/05/Rayman-Origins-3DS-3.jpg" data-orig-size="1280,720" data-comments-opened="1" data-image-meta="{&quot;aperture&quot;:&quot;0&quot;,&quot;credit&quot;:&quot;&quot;,&quot;camera&quot;:&quot;&quot;,&quot;caption&quot;:&quot;&quot;,&quot;created_timestamp&quot;:&quot;0&quot;,&quot;copyright&quot;:&quot;&quot;,&quot;focal_length&quot;:&quot;0&quot;,&quot;iso&quot;:&quot;0&quot;,&quot;shutter_speed&quot;:&quot;0&quot;,&quot;title&quot;:&quot;&quot;}" data-image-title="Rayman Origins 3DS (3)" data-image-description="" data-medium-file="https://xombitgames.com/files/2012/05/Rayman-Origins-3DS-3-400x225.jpg" data-large-file="https://xombitgames.com/files/2012/05/Rayman-Origins-3DS-3-700x393.jpg" />
        </dt></dl><dl class='gallery-item'>
        <dt class='gallery-icon landscape'>
            <img width="700" height="437" src="https://xombitgames.com/files/2012/05/Rayman-Origins-3DS-4-700x437.jpg" class="attachment-large size-large" alt="Rayman Origins 3DS (4)" srcset="https://xombitgames.com/files/2012/05/Rayman-Origins-3DS-4-700x437.jpg 700w, https://xombitgames.com/files/2012/05/Rayman-Origins-3DS-4-400x250.jpg 400w, https://xombitgames.com/files/2012/05/Rayman-Origins-3DS-4-220x137.jpg 220w, https://xombitgames.com/files/2012/05/Rayman-Origins-3DS-4.jpg 1280w" sizes="(max-width: 700px) 100vw, 700px" data-attachment-id="10477" data-orig-file="https://xombitgames.com/files/2012/05/Rayman-Origins-3DS-4.jpg" data-orig-size="1280,800" data-comments-opened="1" data-image-meta="{&quot;aperture&quot;:&quot;0&quot;,&quot;credit&quot;:&quot;&quot;,&quot;camera&quot;:&quot;&quot;,&quot;caption&quot;:&quot;&quot;,&quot;created_timestamp&quot;:&quot;0&quot;,&quot;copyright&quot;:&quot;&quot;,&quot;focal_length&quot;:&quot;0&quot;,&quot;iso&quot;:&quot;0&quot;,&quot;shutter_speed&quot;:&quot;0&quot;,&quot;title&quot;:&quot;&quot;}" data-image-title="Rayman Origins 3DS (4)" data-image-description="" data-medium-file="https://xombitgames.com/files/2012/05/Rayman-Origins-3DS-4-400x250.jpg" data-large-file="https://xombitgames.com/files/2012/05/Rayman-Origins-3DS-4-700x437.jpg" />
        </dt></dl><br style="clear: both" /><dl class='gallery-item'>
        <dt class='gallery-icon landscape'>
            <img width="700" height="393" src="https://xombitgames.com/files/2012/05/Rayman-Origins-3DS-5-700x393.jpg" class="attachment-large size-large" alt="Rayman Origins 3DS (5)" srcset="https://xombitgames.com/files/2012/05/Rayman-Origins-3DS-5-700x393.jpg 700w, https://xombitgames.com/files/2012/05/Rayman-Origins-3DS-5-400x225.jpg 400w, https://xombitgames.com/files/2012/05/Rayman-Origins-3DS-5-220x123.jpg 220w" sizes="(max-width: 700px) 100vw, 700px" data-attachment-id="10478" data-orig-file="https://xombitgames.com/files/2012/05/Rayman-Origins-3DS-5.jpg" data-orig-size="1920,1080" data-comments-opened="1" data-image-meta="{&quot;aperture&quot;:&quot;0&quot;,&quot;credit&quot;:&quot;&quot;,&quot;camera&quot;:&quot;&quot;,&quot;caption&quot;:&quot;&quot;,&quot;created_timestamp&quot;:&quot;0&quot;,&quot;copyright&quot;:&quot;&quot;,&quot;focal_length&quot;:&quot;0&quot;,&quot;iso&quot;:&quot;0&quot;,&quot;shutter_speed&quot;:&quot;0&quot;,&quot;title&quot;:&quot;&quot;}" data-image-title="Rayman Origins 3DS (5)" data-image-description="" data-medium-file="https://xombitgames.com/files/2012/05/Rayman-Origins-3DS-5-400x225.jpg" data-large-file="https://xombitgames.com/files/2012/05/Rayman-Origins-3DS-5-700x393.jpg" />
        </dt></dl><dl class='gallery-item'>
        <dt class='gallery-icon landscape'>
            <img width="700" height="628" src="https://xombitgames.com/files/2012/05/Rayman-Origins-3DS-caratula-700x628.jpg" class="attachment-large size-large" alt="Rayman Origins 3DS carátula" srcset="https://xombitgames.com/files/2012/05/Rayman-Origins-3DS-caratula-700x628.jpg 700w, https://xombitgames.com/files/2012/05/Rayman-Origins-3DS-caratula-400x358.jpg 400w, https://xombitgames.com/files/2012/05/Rayman-Origins-3DS-caratula-183x165.jpg 183w, https://xombitgames.com/files/2012/05/Rayman-Origins-3DS-caratula.jpg 1540w" sizes="(max-width: 700px) 100vw, 700px" data-attachment-id="10479" data-orig-file="https://xombitgames.com/files/2012/05/Rayman-Origins-3DS-caratula.jpg" data-orig-size="1540,1382" data-comments-opened="1" data-image-meta="{&quot;aperture&quot;:&quot;0&quot;,&quot;credit&quot;:&quot;&quot;,&quot;camera&quot;:&quot;&quot;,&quot;caption&quot;:&quot;&quot;,&quot;created_timestamp&quot;:&quot;0&quot;,&quot;copyright&quot;:&quot;&quot;,&quot;focal_length&quot;:&quot;0&quot;,&quot;iso&quot;:&quot;0&quot;,&quot;shutter_speed&quot;:&quot;0&quot;,&quot;title&quot;:&quot;&quot;}" data-image-title="Rayman Origins 3DS caratula" data-image-description="" data-medium-file="https://xombitgames.com/files/2012/05/Rayman-Origins-3DS-caratula-400x358.jpg" data-large-file="https://xombitgames.com/files/2012/05/Rayman-Origins-3DS-caratula-700x628.jpg" />
        </dt></dl><dl class='gallery-item'>
        <dt class='gallery-icon landscape'>
            <img width="700" height="209" src="https://xombitgames.com/files/2012/05/Rayman-Origins-3DS-portada-700x209.jpg" class="attachment-large size-large" alt="Rayman Origins 3DS portada" srcset="https://xombitgames.com/files/2012/05/Rayman-Origins-3DS-portada-700x209.jpg 700w, https://xombitgames.com/files/2012/05/Rayman-Origins-3DS-portada-400x119.jpg 400w, https://xombitgames.com/files/2012/05/Rayman-Origins-3DS-portada-220x65.jpg 220w, https://xombitgames.com/files/2012/05/Rayman-Origins-3DS-portada.jpg 1358w" sizes="(max-width: 700px) 100vw, 700px" data-attachment-id="10480" data-orig-file="https://xombitgames.com/files/2012/05/Rayman-Origins-3DS-portada.jpg" data-orig-size="1358,406" data-comments-opened="1" data-image-meta="{&quot;aperture&quot;:&quot;0&quot;,&quot;credit&quot;:&quot;&quot;,&quot;camera&quot;:&quot;&quot;,&quot;caption&quot;:&quot;&quot;,&quot;created_timestamp&quot;:&quot;0&quot;,&quot;copyright&quot;:&quot;&quot;,&quot;focal_length&quot;:&quot;0&quot;,&quot;iso&quot;:&quot;0&quot;,&quot;shutter_speed&quot;:&quot;0&quot;,&quot;title&quot;:&quot;&quot;}" data-image-title="Rayman Origins 3DS portada" data-image-description="" data-medium-file="https://xombitgames.com/files/2012/05/Rayman-Origins-3DS-portada-400x119.jpg" data-large-file="https://xombitgames.com/files/2012/05/Rayman-Origins-3DS-portada-700x209.jpg" />
        </dt></dl><dl class='gallery-item'>
        <dt class='gallery-icon landscape'>
            <img width="700" height="599" src="https://xombitgames.com/files/2012/05/Rayman-Origins-3DS-700x599.jpg" class="attachment-large size-large" alt="Rayman Origins 3DS" srcset="https://xombitgames.com/files/2012/05/Rayman-Origins-3DS-700x599.jpg 700w, https://xombitgames.com/files/2012/05/Rayman-Origins-3DS-400x342.jpg 400w, https://xombitgames.com/files/2012/05/Rayman-Origins-3DS-192x165.jpg 192w, https://xombitgames.com/files/2012/05/Rayman-Origins-3DS.jpg 1280w" sizes="(max-width: 700px) 100vw, 700px" data-attachment-id="10481" data-orig-file="https://xombitgames.com/files/2012/05/Rayman-Origins-3DS.jpg" data-orig-size="1280,1097" data-comments-opened="1" data-image-meta="{&quot;aperture&quot;:&quot;0&quot;,&quot;credit&quot;:&quot;&quot;,&quot;camera&quot;:&quot;&quot;,&quot;caption&quot;:&quot;&quot;,&quot;created_timestamp&quot;:&quot;0&quot;,&quot;copyright&quot;:&quot;&quot;,&quot;focal_length&quot;:&quot;0&quot;,&quot;iso&quot;:&quot;0&quot;,&quot;shutter_speed&quot;:&quot;0&quot;,&quot;title&quot;:&quot;&quot;}" data-image-title="Rayman Origins 3DS" data-image-description="" data-medium-file="https://xombitgames.com/files/2012/05/Rayman-Origins-3DS-400x342.jpg" data-large-file="https://xombitgames.com/files/2012/05/Rayman-Origins-3DS-700x599.jpg" />
        </dt></dl><dl class='gallery-item'>
        <dt class='gallery-icon landscape'>
            <img width="700" height="393" src="https://xombitgames.com/files/2012/05/Max-Payne-3-1-700x393.jpg" class="attachment-large size-large" alt="Max Payne 3 (3)" srcset="https://xombitgames.com/files/2012/05/Max-Payne-3-1-700x393.jpg 700w, https://xombitgames.com/files/2012/05/Max-Payne-3-1-400x225.jpg 400w, https://xombitgames.com/files/2012/05/Max-Payne-3-1-220x123.jpg 220w, https://xombitgames.com/files/2012/05/Max-Payne-3-1.jpg 1280w" sizes="(max-width: 700px) 100vw, 700px" data-attachment-id="10482" data-orig-file="https://xombitgames.com/files/2012/05/Max-Payne-3-1.jpg" data-orig-size="1280,720" data-comments-opened="1" data-image-meta="{&quot;aperture&quot;:&quot;0&quot;,&quot;credit&quot;:&quot;&quot;,&quot;camera&quot;:&quot;&quot;,&quot;caption&quot;:&quot;&quot;,&quot;created_timestamp&quot;:&quot;0&quot;,&quot;copyright&quot;:&quot;&quot;,&quot;focal_length&quot;:&quot;0&quot;,&quot;iso&quot;:&quot;0&quot;,&quot;shutter_speed&quot;:&quot;0&quot;,&quot;title&quot;:&quot;&quot;}" data-image-title="Max Payne 3 (1)" data-image-description="" data-medium-file="https://xombitgames.com/files/2012/05/Max-Payne-3-1-400x225.jpg" data-large-file="https://xombitgames.com/files/2012/05/Max-Payne-3-1-700x393.jpg" />
        </dt></dl><dl class='gallery-item'>
        <dt class='gallery-icon landscape'>
            <img width="700" height="393" src="https://xombitgames.com/files/2012/05/Max-Payne-3-2-700x393.jpg" class="attachment-large size-large" alt="Max Payne 3 (4)" srcset="https://xombitgames.com/files/2012/05/Max-Payne-3-2-700x393.jpg 700w, https://xombitgames.com/files/2012/05/Max-Payne-3-2-400x225.jpg 400w, https://xombitgames.com/files/2012/05/Max-Payne-3-2-220x123.jpg 220w, https://xombitgames.com/files/2012/05/Max-Payne-3-2.jpg 1280w" sizes="(max-width: 700px) 100vw, 700px" data-attachment-id="10483" data-orig-file="https://xombitgames.com/files/2012/05/Max-Payne-3-2.jpg" data-orig-size="1280,720" data-comments-opened="1" data-image-meta="{&quot;aperture&quot;:&quot;0&quot;,&quot;credit&quot;:&quot;&quot;,&quot;camera&quot;:&quot;&quot;,&quot;caption&quot;:&quot;&quot;,&quot;created_timestamp&quot;:&quot;0&quot;,&quot;copyright&quot;:&quot;&quot;,&quot;focal_length&quot;:&quot;0&quot;,&quot;iso&quot;:&quot;0&quot;,&quot;shutter_speed&quot;:&quot;0&quot;,&quot;title&quot;:&quot;&quot;}" data-image-title="Max Payne 3 (2)" data-image-description="" data-medium-file="https://xombitgames.com/files/2012/05/Max-Payne-3-2-400x225.jpg" data-large-file="https://xombitgames.com/files/2012/05/Max-Payne-3-2-700x393.jpg" />
        </dt></dl><dl class='gallery-item'>
        <dt class='gallery-icon landscape'>
            <img width="700" height="393" src="https://xombitgames.com/files/2012/05/Max-Payne-3-3-700x393.jpg" class="attachment-large size-large" alt="Max Payne 3 (2)" srcset="https://xombitgames.com/files/2012/05/Max-Payne-3-3-700x393.jpg 700w, https://xombitgames.com/files/2012/05/Max-Payne-3-3-400x225.jpg 400w, https://xombitgames.com/files/2012/05/Max-Payne-3-3-220x123.jpg 220w, https://xombitgames.com/files/2012/05/Max-Payne-3-3.jpg 1280w" sizes="(max-width: 700px) 100vw, 700px" data-attachment-id="10484" data-orig-file="https://xombitgames.com/files/2012/05/Max-Payne-3-3.jpg" data-orig-size="1280,720" data-comments-opened="1" data-image-meta="{&quot;aperture&quot;:&quot;0&quot;,&quot;credit&quot;:&quot;&quot;,&quot;camera&quot;:&quot;&quot;,&quot;caption&quot;:&quot;&quot;,&quot;created_timestamp&quot;:&quot;0&quot;,&quot;copyright&quot;:&quot;&quot;,&quot;focal_length&quot;:&quot;0&quot;,&quot;iso&quot;:&quot;0&quot;,&quot;shutter_speed&quot;:&quot;0&quot;,&quot;title&quot;:&quot;&quot;}" data-image-title="Max Payne 3 (3)" data-image-description="" data-medium-file="https://xombitgames.com/files/2012/05/Max-Payne-3-3-400x225.jpg" data-large-file="https://xombitgames.com/files/2012/05/Max-Payne-3-3-700x393.jpg" />
        </dt></dl><dl class='gallery-item'>
        <dt class='gallery-icon landscape'>
            <img width="700" height="385" src="https://xombitgames.com/files/2012/05/Max-Payne-3-4-700x385.jpg" class="attachment-large size-large" alt="Max Payne 3 (1)" srcset="https://xombitgames.com/files/2012/05/Max-Payne-3-4-700x385.jpg 700w, https://xombitgames.com/files/2012/05/Max-Payne-3-4-400x220.jpg 400w, https://xombitgames.com/files/2012/05/Max-Payne-3-4-220x121.jpg 220w" sizes="(max-width: 700px) 100vw, 700px" data-attachment-id="10485" data-orig-file="https://xombitgames.com/files/2012/05/Max-Payne-3-4.jpg" data-orig-size="1920,1058" data-comments-opened="1" data-image-meta="{&quot;aperture&quot;:&quot;0&quot;,&quot;credit&quot;:&quot;&quot;,&quot;camera&quot;:&quot;&quot;,&quot;caption&quot;:&quot;&quot;,&quot;created_timestamp&quot;:&quot;0&quot;,&quot;copyright&quot;:&quot;&quot;,&quot;focal_length&quot;:&quot;0&quot;,&quot;iso&quot;:&quot;0&quot;,&quot;shutter_speed&quot;:&quot;0&quot;,&quot;title&quot;:&quot;&quot;}" data-image-title="Max Payne 3 (4)" data-image-description="" data-medium-file="https://xombitgames.com/files/2012/05/Max-Payne-3-4-400x220.jpg" data-large-file="https://xombitgames.com/files/2012/05/Max-Payne-3-4-700x385.jpg" />
        </dt></dl><dl class='gallery-item'>
        <dt class='gallery-icon portrait'>
            <img width="700" height="1050" src="https://xombitgames.com/files/2012/05/Max-Payne-3-comic1-700x1050.jpg" class="attachment-large size-large" alt="Max Payne 3 cómic" srcset="https://xombitgames.com/files/2012/05/Max-Payne-3-comic1-700x1050.jpg 700w, https://xombitgames.com/files/2012/05/Max-Payne-3-comic1-400x600.jpg 400w, https://xombitgames.com/files/2012/05/Max-Payne-3-comic1-109x165.jpg 109w, https://xombitgames.com/files/2012/05/Max-Payne-3-comic1.jpg 1024w" sizes="(max-width: 700px) 100vw, 700px" data-attachment-id="10486" data-orig-file="https://xombitgames.com/files/2012/05/Max-Payne-3-comic1.jpg" data-orig-size="1024,1537" data-comments-opened="1" data-image-meta="{&quot;aperture&quot;:&quot;0&quot;,&quot;credit&quot;:&quot;&quot;,&quot;camera&quot;:&quot;&quot;,&quot;caption&quot;:&quot;&quot;,&quot;created_timestamp&quot;:&quot;0&quot;,&quot;copyright&quot;:&quot;&quot;,&quot;focal_length&quot;:&quot;0&quot;,&quot;iso&quot;:&quot;0&quot;,&quot;shutter_speed&quot;:&quot;0&quot;,&quot;title&quot;:&quot;&quot;}" data-image-title="Max Payne 3 comic" data-image-description="" data-medium-file="https://xombitgames.com/files/2012/05/Max-Payne-3-comic1-400x600.jpg" data-large-file="https://xombitgames.com/files/2012/05/Max-Payne-3-comic1-700x1050.jpg" />
        </dt></dl><br style="clear: both" /><dl class='gallery-item'>
        <dt class='gallery-icon landscape'>
            <img width="700" height="437" src="https://xombitgames.com/files/2012/05/Max-Payne-3-inicio-700x437.jpg" class="attachment-large size-large" alt="Max Payne 3 inicio" srcset="https://xombitgames.com/files/2012/05/Max-Payne-3-inicio-700x437.jpg 700w, https://xombitgames.com/files/2012/05/Max-Payne-3-inicio-400x250.jpg 400w, https://xombitgames.com/files/2012/05/Max-Payne-3-inicio-220x137.jpg 220w, https://xombitgames.com/files/2012/05/Max-Payne-3-inicio.jpg 1200w" sizes="(max-width: 700px) 100vw, 700px" data-attachment-id="10487" data-orig-file="https://xombitgames.com/files/2012/05/Max-Payne-3-inicio.jpg" data-orig-size="1200,750" data-comments-opened="1" data-image-meta="{&quot;aperture&quot;:&quot;0&quot;,&quot;credit&quot;:&quot;&quot;,&quot;camera&quot;:&quot;&quot;,&quot;caption&quot;:&quot;&quot;,&quot;created_timestamp&quot;:&quot;0&quot;,&quot;copyright&quot;:&quot;&quot;,&quot;focal_length&quot;:&quot;0&quot;,&quot;iso&quot;:&quot;0&quot;,&quot;shutter_speed&quot;:&quot;0&quot;,&quot;title&quot;:&quot;&quot;}" data-image-title="Max Payne 3 inicio" data-image-description="" data-medium-file="https://xombitgames.com/files/2012/05/Max-Payne-3-inicio-400x250.jpg" data-large-file="https://xombitgames.com/files/2012/05/Max-Payne-3-inicio-700x437.jpg" />
        </dt></dl><dl class='gallery-item'>
        <dt class='gallery-icon landscape'>
            <img width="700" height="276" src="https://xombitgames.com/files/2012/05/Max-Payne-3-portada-700x276.jpg" class="attachment-large size-large" alt="Max Payne 3 portada" srcset="https://xombitgames.com/files/2012/05/Max-Payne-3-portada-700x276.jpg 700w, https://xombitgames.com/files/2012/05/Max-Payne-3-portada-400x158.jpg 400w, https://xombitgames.com/files/2012/05/Max-Payne-3-portada-220x87.jpg 220w" sizes="(max-width: 700px) 100vw, 700px" data-attachment-id="10488" data-orig-file="https://xombitgames.com/files/2012/05/Max-Payne-3-portada.jpg" data-orig-size="1916,758" data-comments-opened="1" data-image-meta="{&quot;aperture&quot;:&quot;0&quot;,&quot;credit&quot;:&quot;&quot;,&quot;camera&quot;:&quot;&quot;,&quot;caption&quot;:&quot;&quot;,&quot;created_timestamp&quot;:&quot;0&quot;,&quot;copyright&quot;:&quot;&quot;,&quot;focal_length&quot;:&quot;0&quot;,&quot;iso&quot;:&quot;0&quot;,&quot;shutter_speed&quot;:&quot;0&quot;,&quot;title&quot;:&quot;&quot;}" data-image-title="Max Payne 3 portada" data-image-description="" data-medium-file="https://xombitgames.com/files/2012/05/Max-Payne-3-portada-400x158.jpg" data-large-file="https://xombitgames.com/files/2012/05/Max-Payne-3-portada-700x276.jpg" />
        </dt></dl><dl class='gallery-item'>
        <dt class='gallery-icon landscape'>
            <img width="700" height="525" src="https://xombitgames.com/files/2012/05/Diablo-III-1-700x525.jpg" class="attachment-large size-large" alt="Diablo III gameplay (6)" srcset="https://xombitgames.com/files/2012/05/Diablo-III-1-700x525.jpg 700w, https://xombitgames.com/files/2012/05/Diablo-III-1-400x300.jpg 400w, https://xombitgames.com/files/2012/05/Diablo-III-1-640x480.jpg 640w, https://xombitgames.com/files/2012/05/Diablo-III-1-220x165.jpg 220w, https://xombitgames.com/files/2012/05/Diablo-III-1.jpg 1600w" sizes="(max-width: 700px) 100vw, 700px" data-attachment-id="10489" data-orig-file="https://xombitgames.com/files/2012/05/Diablo-III-1.jpg" data-orig-size="1600,1200" data-comments-opened="1" data-image-meta="{&quot;aperture&quot;:&quot;0&quot;,&quot;credit&quot;:&quot;&quot;,&quot;camera&quot;:&quot;&quot;,&quot;caption&quot;:&quot;&quot;,&quot;created_timestamp&quot;:&quot;0&quot;,&quot;copyright&quot;:&quot;&quot;,&quot;focal_length&quot;:&quot;0&quot;,&quot;iso&quot;:&quot;0&quot;,&quot;shutter_speed&quot;:&quot;0&quot;,&quot;title&quot;:&quot;&quot;}" data-image-title="Diablo III (1)" data-image-description="" data-medium-file="https://xombitgames.com/files/2012/05/Diablo-III-1-400x300.jpg" data-large-file="https://xombitgames.com/files/2012/05/Diablo-III-1-700x525.jpg" />
        </dt></dl><dl class='gallery-item'>
        <dt class='gallery-icon landscape'>
            <img width="700" height="525" src="https://xombitgames.com/files/2012/05/Diablo-III-2-700x525.jpg" class="attachment-large size-large" alt="Diablo III gameplay (5)" srcset="https://xombitgames.com/files/2012/05/Diablo-III-2-700x525.jpg 700w, https://xombitgames.com/files/2012/05/Diablo-III-2-400x300.jpg 400w, https://xombitgames.com/files/2012/05/Diablo-III-2-640x480.jpg 640w, https://xombitgames.com/files/2012/05/Diablo-III-2-220x165.jpg 220w, https://xombitgames.com/files/2012/05/Diablo-III-2.jpg 1600w" sizes="(max-width: 700px) 100vw, 700px" data-attachment-id="10490" data-orig-file="https://xombitgames.com/files/2012/05/Diablo-III-2.jpg" data-orig-size="1600,1200" data-comments-opened="1" data-image-meta="{&quot;aperture&quot;:&quot;0&quot;,&quot;credit&quot;:&quot;&quot;,&quot;camera&quot;:&quot;&quot;,&quot;caption&quot;:&quot;&quot;,&quot;created_timestamp&quot;:&quot;0&quot;,&quot;copyright&quot;:&quot;&quot;,&quot;focal_length&quot;:&quot;0&quot;,&quot;iso&quot;:&quot;0&quot;,&quot;shutter_speed&quot;:&quot;0&quot;,&quot;title&quot;:&quot;&quot;}" data-image-title="Diablo III (2)" data-image-description="" data-medium-file="https://xombitgames.com/files/2012/05/Diablo-III-2-400x300.jpg" data-large-file="https://xombitgames.com/files/2012/05/Diablo-III-2-700x525.jpg" />
        </dt></dl><dl class='gallery-item'>
        <dt class='gallery-icon landscape'>
            <img width="700" height="393" src="https://xombitgames.com/files/2012/05/Diablo-III-3-700x393.jpg" class="attachment-large size-large" alt="Diablo III gameplay (4)" srcset="https://xombitgames.com/files/2012/05/Diablo-III-3-700x393.jpg 700w, https://xombitgames.com/files/2012/05/Diablo-III-3-400x225.jpg 400w, https://xombitgames.com/files/2012/05/Diablo-III-3-220x123.jpg 220w, https://xombitgames.com/files/2012/05/Diablo-III-3.jpg 1280w" sizes="(max-width: 700px) 100vw, 700px" data-attachment-id="10491" data-orig-file="https://xombitgames.com/files/2012/05/Diablo-III-3.jpg" data-orig-size="1280,720" data-comments-opened="1" data-image-meta="{&quot;aperture&quot;:&quot;0&quot;,&quot;credit&quot;:&quot;&quot;,&quot;camera&quot;:&quot;&quot;,&quot;caption&quot;:&quot;&quot;,&quot;created_timestamp&quot;:&quot;0&quot;,&quot;copyright&quot;:&quot;&quot;,&quot;focal_length&quot;:&quot;0&quot;,&quot;iso&quot;:&quot;0&quot;,&quot;shutter_speed&quot;:&quot;0&quot;,&quot;title&quot;:&quot;&quot;}" data-image-title="Diablo III (3)" data-image-description="" data-medium-file="https://xombitgames.com/files/2012/05/Diablo-III-3-400x225.jpg" data-large-file="https://xombitgames.com/files/2012/05/Diablo-III-3-700x393.jpg" />
        </dt></dl><dl class='gallery-item'>
        <dt class='gallery-icon landscape'>
            <img width="700" height="525" src="https://xombitgames.com/files/2012/05/Diablo-III-4-700x525.jpg" class="attachment-large size-large" alt="Diablo III gameplay (3)" srcset="https://xombitgames.com/files/2012/05/Diablo-III-4-700x525.jpg 700w, https://xombitgames.com/files/2012/05/Diablo-III-4-400x300.jpg 400w, https://xombitgames.com/files/2012/05/Diablo-III-4-640x480.jpg 640w, https://xombitgames.com/files/2012/05/Diablo-III-4-220x165.jpg 220w, https://xombitgames.com/files/2012/05/Diablo-III-4.jpg 1600w" sizes="(max-width: 700px) 100vw, 700px" data-attachment-id="10492" data-orig-file="https://xombitgames.com/files/2012/05/Diablo-III-4.jpg" data-orig-size="1600,1200" data-comments-opened="1" data-image-meta="{&quot;aperture&quot;:&quot;0&quot;,&quot;credit&quot;:&quot;&quot;,&quot;camera&quot;:&quot;&quot;,&quot;caption&quot;:&quot;&quot;,&quot;created_timestamp&quot;:&quot;0&quot;,&quot;copyright&quot;:&quot;&quot;,&quot;focal_length&quot;:&quot;0&quot;,&quot;iso&quot;:&quot;0&quot;,&quot;shutter_speed&quot;:&quot;0&quot;,&quot;title&quot;:&quot;&quot;}" data-image-title="Diablo III (4)" data-image-description="" data-medium-file="https://xombitgames.com/files/2012/05/Diablo-III-4-400x300.jpg" data-large-file="https://xombitgames.com/files/2012/05/Diablo-III-4-700x525.jpg" />
        </dt></dl><dl class='gallery-item'>
        <dt class='gallery-icon landscape'>
            <img width="700" height="525" src="https://xombitgames.com/files/2012/05/Diablo-III-5-700x525.jpg" class="attachment-large size-large" alt="Diablo III gameplay (2)" srcset="https://xombitgames.com/files/2012/05/Diablo-III-5-700x525.jpg 700w, https://xombitgames.com/files/2012/05/Diablo-III-5-400x300.jpg 400w, https://xombitgames.com/files/2012/05/Diablo-III-5-640x480.jpg 640w, https://xombitgames.com/files/2012/05/Diablo-III-5-220x165.jpg 220w, https://xombitgames.com/files/2012/05/Diablo-III-5.jpg 1600w" sizes="(max-width: 700px) 100vw, 700px" data-attachment-id="10493" data-orig-file="https://xombitgames.com/files/2012/05/Diablo-III-5.jpg" data-orig-size="1600,1200" data-comments-opened="1" data-image-meta="{&quot;aperture&quot;:&quot;0&quot;,&quot;credit&quot;:&quot;&quot;,&quot;camera&quot;:&quot;&quot;,&quot;caption&quot;:&quot;&quot;,&quot;created_timestamp&quot;:&quot;0&quot;,&quot;copyright&quot;:&quot;&quot;,&quot;focal_length&quot;:&quot;0&quot;,&quot;iso&quot;:&quot;0&quot;,&quot;shutter_speed&quot;:&quot;0&quot;,&quot;title&quot;:&quot;&quot;}" data-image-title="Diablo III (5)" data-image-description="" data-medium-file="https://xombitgames.com/files/2012/05/Diablo-III-5-400x300.jpg" data-large-file="https://xombitgames.com/files/2012/05/Diablo-III-5-700x525.jpg" />
        </dt></dl><dl class='gallery-item'>
        <dt class='gallery-icon landscape'>
            <img width="700" height="525" src="https://xombitgames.com/files/2012/05/Diablo-III-6-700x525.jpg" class="attachment-large size-large" alt="Diablo III gameplay (1)" srcset="https://xombitgames.com/files/2012/05/Diablo-III-6-700x525.jpg 700w, https://xombitgames.com/files/2012/05/Diablo-III-6-400x300.jpg 400w, https://xombitgames.com/files/2012/05/Diablo-III-6-640x480.jpg 640w, https://xombitgames.com/files/2012/05/Diablo-III-6-220x165.jpg 220w, https://xombitgames.com/files/2012/05/Diablo-III-6.jpg 1600w" sizes="(max-width: 700px) 100vw, 700px" data-attachment-id="10494" data-orig-file="https://xombitgames.com/files/2012/05/Diablo-III-6.jpg" data-orig-size="1600,1200" data-comments-opened="1" data-image-meta="{&quot;aperture&quot;:&quot;0&quot;,&quot;credit&quot;:&quot;&quot;,&quot;camera&quot;:&quot;&quot;,&quot;caption&quot;:&quot;&quot;,&quot;created_timestamp&quot;:&quot;0&quot;,&quot;copyright&quot;:&quot;&quot;,&quot;focal_length&quot;:&quot;0&quot;,&quot;iso&quot;:&quot;0&quot;,&quot;shutter_speed&quot;:&quot;0&quot;,&quot;title&quot;:&quot;&quot;}" data-image-title="Diablo III (6)" data-image-description="" data-medium-file="https://xombitgames.com/files/2012/05/Diablo-III-6-400x300.jpg" data-large-file="https://xombitgames.com/files/2012/05/Diablo-III-6-700x525.jpg" />
        </dt></dl><dl class='gallery-item'>
        <dt class='gallery-icon landscape'>
            <img width="700" height="294" src="https://xombitgames.com/files/2012/05/Diablo-III-portada-700x294.jpg" class="attachment-large size-large" alt="Diablo III portada" srcset="https://xombitgames.com/files/2012/05/Diablo-III-portada-700x294.jpg 700w, https://xombitgames.com/files/2012/05/Diablo-III-portada-400x168.jpg 400w, https://xombitgames.com/files/2012/05/Diablo-III-portada-220x92.jpg 220w, https://xombitgames.com/files/2012/05/Diablo-III-portada.jpg 1593w" sizes="(max-width: 700px) 100vw, 700px" data-attachment-id="10496" data-orig-file="https://xombitgames.com/files/2012/05/Diablo-III-portada.jpg" data-orig-size="1593,670" data-comments-opened="1" data-image-meta="{&quot;aperture&quot;:&quot;0&quot;,&quot;credit&quot;:&quot;&quot;,&quot;camera&quot;:&quot;&quot;,&quot;caption&quot;:&quot;&quot;,&quot;created_timestamp&quot;:&quot;0&quot;,&quot;copyright&quot;:&quot;&quot;,&quot;focal_length&quot;:&quot;0&quot;,&quot;iso&quot;:&quot;0&quot;,&quot;shutter_speed&quot;:&quot;0&quot;,&quot;title&quot;:&quot;&quot;}" data-image-title="Diablo III portada" data-image-description="" data-medium-file="https://xombitgames.com/files/2012/05/Diablo-III-portada-400x168.jpg" data-large-file="https://xombitgames.com/files/2012/05/Diablo-III-portada-700x294.jpg" />
        </dt></dl><br style="clear: both" />
    </div>