En esta, casi la última semana del año, y tras haber sobrevivido al fatídico fin del mundo, en Xombit Games seguimos a lo nuestro y os presentamos cinco nuevos lanzamientos que más quisieran los mayas haber protagonizado. En cierto modo no son títulos de renombre en la industria, y si alguno lo es, no ha tenido la promoción que mereciera. De todos modos, son grandes y ambiciosos títulos, aunque sean desconocidos por la mayoría.
Assassin's Creed Utopia (Android, iOS)
Nueva entrega de esta franquicia, esta vez para dispositivos móviles Android e iOS. Nos dará la oportunidad de poder construir nuestra propia colonia en pleno siglo XVII y, de diversos modos, ver cómo ésta avanza y evoluciona desde los primeros asentamientos hasta la patética revolución un siglo y medio más tarde. Contaremos con batallas multijugador online contra nuestros amigos y desconocidos, o contra la inteligencia artificial de la máquina.

Para el levantamiento del asentamiento será necesario obtener beneficios, y para ello el modo multijugador o contra la CPU vendrá de perlas. No habrá un vínculo directo con la historia de Assassin's Creed III. El título saldrá a la venta en Google Play y App Store el próximo 27 de diciembre. Y su precio está estimado en cerca de 5 €, ya que Ubisoft lo ha querido así.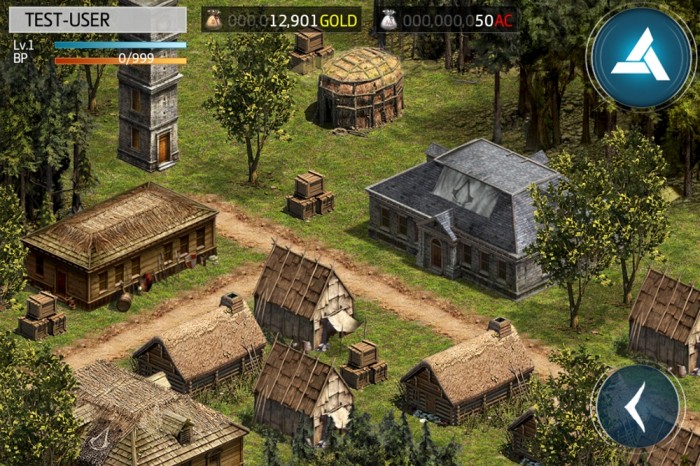 MegaMan (3DS)
Para los amantes de esta saga, tenemos una gran noticia, y es que Capcom va a ir lanzando las seis entregas en Nintendo 3DS poco a poco a través de la eShop. Después de presentarnos Street Fighter X MegaMan para PC y gratis, a partir del 27 de diciembre tendremos con cuentagotas los seis títulos de la franquicia por poco menos de 10 € cada uno.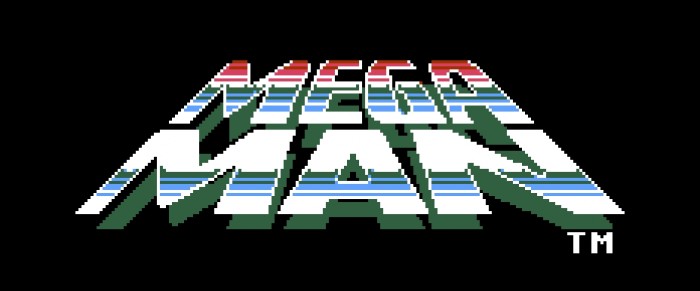 Con MegaMan comienza una era de destrucción por parte de los robots creados por el Doctor Light, cuyos intentos por hacer más fácil el día a día se han visto truncados por su propias creaciones. Mega Man es el único que podrá´salvar a la humanidad de dicha destrucción, y por ello tendremos que encargarnos de manejarlo con destreza hasta el final de la batalla. Con 3DS se abre una puerta a lo retro y nos gusta ver cómo títulos de aquel entonces florecen ahora en estos días de poco píxel y poca historia interesante.
Ace of Spades (PC)
La fórmula de Minecraft está teniendo el éxito que no se auguraba. Por ello otro desarrollador aprendiz, como es Ben Aksoy ha tenido la decencia de sacar partido a Minecraft para montar su propio shooter multijugador en línea y poder disfrutar de todos esos cuadros que repletan Minecraft. Con la jugabilidad misma de un juego de tiros, Ace of Spades nos da la posibilidad de crear nuestro propio campo de batalla para luego destruirlo y volverlo a construir.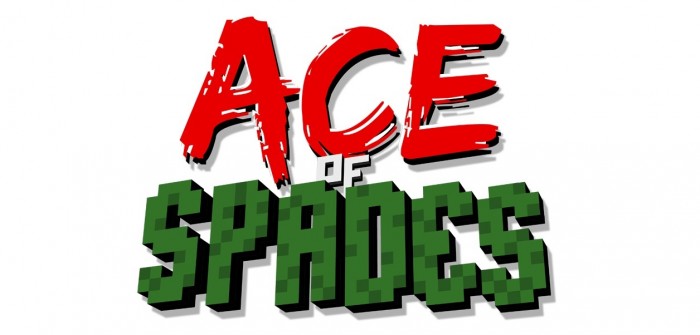 Tendremos un modo online en el que podrán participar hasta 32 jugadores escogiendo entre 4 clases de armamento y habilidades disponibles. El juego estará disponible a partir del 28 de este mes a través de Steam por 7,99 € con una rebaja del 20 % si lo compras antes del 5 de enero, y por algo más de 20 € con el 4-Pack. La verdad es que pinta bastante bien para los que amen el mundo de Minecraft, este será un must have.
The Edge of Twilight – Episodio 1 (PC)
En un principio este juego iba a constar tan sólo de un volumen e iba a salir en consolas también, pero tras tres años y altibajos en la producción, al final se ha decidido que el PC sería la única plataforma de lanzamiento y que se iba a dividir en varios volúmenes. Para sacarnos los dineros que han perdido con tanto tiempo de desarrollo, vamos. El próximo 28 de diciembre veremos si no se pegan el batacazo.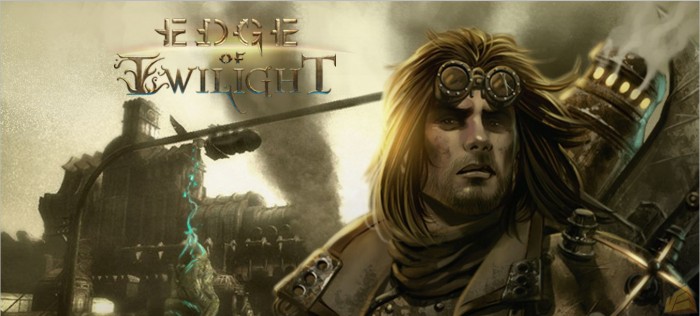 El juego en sí tienen una ambientación Steampunk, en el que nuestro protagonista será Lex, un mestizo que puede hacer de portal entre varios universos, de oscuridad y de luz. El título está enmarcado en el género de la acción y aventuras, y en lo que más podría destacar es en su historia, su jugabilidad y los puzles que tendremos que resolver a lo largo del desarrollo. Es una apuesta muy ambiciosa, aunque los desarrolladores de Fuzzyeyes van con mucha cautela.
Zen Pinball 2 (Wii U)
Llega el éxito de los pinballs a la nueva máquina de Nintendo. Tras su paso por PlayStation 3 y PS Vita, Zen Studios han decidido dar el salto y ofrecer su título gratuitamente en la eShop a partir del 28 de diciembre, y no es una broma. La parte mala de ser gratis, es que tendremos a nuestra disposición unas pocas tablas de juego, y deberemos ir adquiriendo el resto en la tienda, hasta el total de 26 como en las versiones de las consolas de Sony.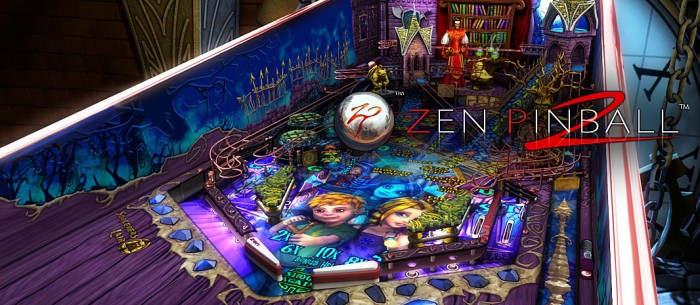 Zen Pinball 2 llega para convertirse, si no lo ha hecho ya, en la franquicia más laureada de este género. Algunas de las mesas tendrán temáticas de juegos de la misma firma Zen Studios, como Plants vs Zombies. Si nunca has jugado a un juego de este calibre, no has vivido la época más gloriosa de los videojuegos y, por ende, no has tenido infancia.
    <style type='text/css'>
        #gallery-2 {
            margin: auto;
        }
        #gallery-2 .gallery-item {
            float: left;
            margin-top: 10px;
            text-align: center;
            width: 16%;
        }
        #gallery-2 img {
            border: 2px solid #cfcfcf;
        }
        #gallery-2 .gallery-caption {
            margin-left: 0;
        }
        /* see gallery_shortcode() in wp-includes/media.php */
    </style>
    <div data-carousel-extra='{"blog_id":27,"permalink":"https:\/\/xombitgames.com\/2012\/12\/lanzamientos-diciembre-semana5","likes_blog_id":40960699}' id='gallery-2' class='gallery galleryid-24785 gallery-columns-6 gallery-size-large'><dl class='gallery-item'>
        <dt class='gallery-icon landscape'>
            <img width="700" height="525" src="https://xombitgames.com/files/2012/12/Ace-of-Spades-1-700x525.jpg" class="attachment-large size-large" alt="Gameplay 1" srcset="https://xombitgames.com/files/2012/12/Ace-of-Spades-1-700x525.jpg 700w, https://xombitgames.com/files/2012/12/Ace-of-Spades-1-400x300.jpg 400w, https://xombitgames.com/files/2012/12/Ace-of-Spades-1-640x480.jpg 640w, https://xombitgames.com/files/2012/12/Ace-of-Spades-1-220x165.jpg 220w, https://xombitgames.com/files/2012/12/Ace-of-Spades-1.jpg 800w" sizes="(max-width: 700px) 100vw, 700px" data-attachment-id="24792" data-orig-file="https://xombitgames.com/files/2012/12/Ace-of-Spades-1.jpg" data-orig-size="800,600" data-comments-opened="1" data-image-meta="{&quot;aperture&quot;:&quot;0&quot;,&quot;credit&quot;:&quot;&quot;,&quot;camera&quot;:&quot;&quot;,&quot;caption&quot;:&quot;&quot;,&quot;created_timestamp&quot;:&quot;0&quot;,&quot;copyright&quot;:&quot;&quot;,&quot;focal_length&quot;:&quot;0&quot;,&quot;iso&quot;:&quot;0&quot;,&quot;shutter_speed&quot;:&quot;0&quot;,&quot;title&quot;:&quot;&quot;}" data-image-title="Ace of Spades (1)" data-image-description="" data-medium-file="https://xombitgames.com/files/2012/12/Ace-of-Spades-1-400x300.jpg" data-large-file="https://xombitgames.com/files/2012/12/Ace-of-Spades-1-700x525.jpg" />
        </dt></dl><dl class='gallery-item'>
        <dt class='gallery-icon landscape'>
            <img width="700" height="393" src="https://xombitgames.com/files/2012/12/Ace-of-Spades-2-700x393.jpg" class="attachment-large size-large" alt="Gameplay 2" srcset="https://xombitgames.com/files/2012/12/Ace-of-Spades-2-700x393.jpg 700w, https://xombitgames.com/files/2012/12/Ace-of-Spades-2-400x225.jpg 400w, https://xombitgames.com/files/2012/12/Ace-of-Spades-2-220x123.jpg 220w" sizes="(max-width: 700px) 100vw, 700px" data-attachment-id="24793" data-orig-file="https://xombitgames.com/files/2012/12/Ace-of-Spades-2.jpg" data-orig-size="1710,962" data-comments-opened="1" data-image-meta="{&quot;aperture&quot;:&quot;0&quot;,&quot;credit&quot;:&quot;&quot;,&quot;camera&quot;:&quot;&quot;,&quot;caption&quot;:&quot;&quot;,&quot;created_timestamp&quot;:&quot;0&quot;,&quot;copyright&quot;:&quot;&quot;,&quot;focal_length&quot;:&quot;0&quot;,&quot;iso&quot;:&quot;0&quot;,&quot;shutter_speed&quot;:&quot;0&quot;,&quot;title&quot;:&quot;&quot;}" data-image-title="Ace of Spades (2)" data-image-description="" data-medium-file="https://xombitgames.com/files/2012/12/Ace-of-Spades-2-400x225.jpg" data-large-file="https://xombitgames.com/files/2012/12/Ace-of-Spades-2-700x393.jpg" />
        </dt></dl><dl class='gallery-item'>
        <dt class='gallery-icon landscape'>
            <img width="700" height="276" src="https://xombitgames.com/files/2012/12/Ace-of-Spades-3-700x276.jpg" class="attachment-large size-large" alt="Gameplay 3" srcset="https://xombitgames.com/files/2012/12/Ace-of-Spades-3-700x276.jpg 700w, https://xombitgames.com/files/2012/12/Ace-of-Spades-3-400x157.jpg 400w, https://xombitgames.com/files/2012/12/Ace-of-Spades-3-220x86.jpg 220w" sizes="(max-width: 700px) 100vw, 700px" data-attachment-id="24794" data-orig-file="https://xombitgames.com/files/2012/12/Ace-of-Spades-3.jpg" data-orig-size="1914,756" data-comments-opened="1" data-image-meta="{&quot;aperture&quot;:&quot;0&quot;,&quot;credit&quot;:&quot;&quot;,&quot;camera&quot;:&quot;&quot;,&quot;caption&quot;:&quot;&quot;,&quot;created_timestamp&quot;:&quot;0&quot;,&quot;copyright&quot;:&quot;&quot;,&quot;focal_length&quot;:&quot;0&quot;,&quot;iso&quot;:&quot;0&quot;,&quot;shutter_speed&quot;:&quot;0&quot;,&quot;title&quot;:&quot;&quot;}" data-image-title="Ace of Spades (3)" data-image-description="" data-medium-file="https://xombitgames.com/files/2012/12/Ace-of-Spades-3-400x157.jpg" data-large-file="https://xombitgames.com/files/2012/12/Ace-of-Spades-3-700x276.jpg" />
        </dt></dl><dl class='gallery-item'>
        <dt class='gallery-icon landscape'>
            <img width="700" height="341" src="https://xombitgames.com/files/2012/12/Ace-of-Spades-4-700x341.jpg" class="attachment-large size-large" alt="Gameplay 4" srcset="https://xombitgames.com/files/2012/12/Ace-of-Spades-4-700x341.jpg 700w, https://xombitgames.com/files/2012/12/Ace-of-Spades-4-400x195.jpg 400w, https://xombitgames.com/files/2012/12/Ace-of-Spades-4-220x107.jpg 220w, https://xombitgames.com/files/2012/12/Ace-of-Spades-4.jpg 1280w" sizes="(max-width: 700px) 100vw, 700px" data-attachment-id="24795" data-orig-file="https://xombitgames.com/files/2012/12/Ace-of-Spades-4.jpg" data-orig-size="1280,625" data-comments-opened="1" data-image-meta="{&quot;aperture&quot;:&quot;0&quot;,&quot;credit&quot;:&quot;&quot;,&quot;camera&quot;:&quot;&quot;,&quot;caption&quot;:&quot;&quot;,&quot;created_timestamp&quot;:&quot;0&quot;,&quot;copyright&quot;:&quot;&quot;,&quot;focal_length&quot;:&quot;0&quot;,&quot;iso&quot;:&quot;0&quot;,&quot;shutter_speed&quot;:&quot;0&quot;,&quot;title&quot;:&quot;&quot;}" data-image-title="Ace of Spades (4)" data-image-description="" data-medium-file="https://xombitgames.com/files/2012/12/Ace-of-Spades-4-400x195.jpg" data-large-file="https://xombitgames.com/files/2012/12/Ace-of-Spades-4-700x341.jpg" />
        </dt></dl><dl class='gallery-item'>
        <dt class='gallery-icon landscape'>
            <img width="700" height="335" src="https://xombitgames.com/files/2012/12/Ace-of-Spades-700x335.jpg" class="attachment-large size-large" alt="Portada del juego" srcset="https://xombitgames.com/files/2012/12/Ace-of-Spades-700x335.jpg 700w, https://xombitgames.com/files/2012/12/Ace-of-Spades-400x191.jpg 400w, https://xombitgames.com/files/2012/12/Ace-of-Spades-220x105.jpg 220w, https://xombitgames.com/files/2012/12/Ace-of-Spades.jpg 1256w" sizes="(max-width: 700px) 100vw, 700px" data-attachment-id="24796" data-orig-file="https://xombitgames.com/files/2012/12/Ace-of-Spades.jpg" data-orig-size="1256,602" data-comments-opened="1" data-image-meta="{&quot;aperture&quot;:&quot;0&quot;,&quot;credit&quot;:&quot;&quot;,&quot;camera&quot;:&quot;&quot;,&quot;caption&quot;:&quot;&quot;,&quot;created_timestamp&quot;:&quot;0&quot;,&quot;copyright&quot;:&quot;&quot;,&quot;focal_length&quot;:&quot;0&quot;,&quot;iso&quot;:&quot;0&quot;,&quot;shutter_speed&quot;:&quot;0&quot;,&quot;title&quot;:&quot;&quot;}" data-image-title="Ace of Spades" data-image-description="" data-medium-file="https://xombitgames.com/files/2012/12/Ace-of-Spades-400x191.jpg" data-large-file="https://xombitgames.com/files/2012/12/Ace-of-Spades-700x335.jpg" />
        </dt></dl><dl class='gallery-item'>
        <dt class='gallery-icon landscape'>
            <img width="700" height="466" src="https://xombitgames.com/files/2012/12/Assassins-Creed-Utopia-1-700x466.jpg" class="attachment-large size-large" alt="Gameplay 1" srcset="https://xombitgames.com/files/2012/12/Assassins-Creed-Utopia-1-700x466.jpg 700w, https://xombitgames.com/files/2012/12/Assassins-Creed-Utopia-1-400x266.jpg 400w, https://xombitgames.com/files/2012/12/Assassins-Creed-Utopia-1-220x146.jpg 220w, https://xombitgames.com/files/2012/12/Assassins-Creed-Utopia-1.jpg 1000w" sizes="(max-width: 700px) 100vw, 700px" data-attachment-id="24797" data-orig-file="https://xombitgames.com/files/2012/12/Assassins-Creed-Utopia-1.jpg" data-orig-size="1000,667" data-comments-opened="1" data-image-meta="{&quot;aperture&quot;:&quot;0&quot;,&quot;credit&quot;:&quot;&quot;,&quot;camera&quot;:&quot;&quot;,&quot;caption&quot;:&quot;&quot;,&quot;created_timestamp&quot;:&quot;0&quot;,&quot;copyright&quot;:&quot;&quot;,&quot;focal_length&quot;:&quot;0&quot;,&quot;iso&quot;:&quot;0&quot;,&quot;shutter_speed&quot;:&quot;0&quot;,&quot;title&quot;:&quot;&quot;}" data-image-title="Assassin&#8217;s Creed Utopia (1)" data-image-description="" data-medium-file="https://xombitgames.com/files/2012/12/Assassins-Creed-Utopia-1-400x266.jpg" data-large-file="https://xombitgames.com/files/2012/12/Assassins-Creed-Utopia-1-700x466.jpg" />
        </dt></dl><br style="clear: both" /><dl class='gallery-item'>
        <dt class='gallery-icon landscape'>
            <img width="700" height="466" src="https://xombitgames.com/files/2012/12/Assassins-Creed-Utopia-2-700x466.jpg" class="attachment-large size-large" alt="Gameplay 2" srcset="https://xombitgames.com/files/2012/12/Assassins-Creed-Utopia-2-700x466.jpg 700w, https://xombitgames.com/files/2012/12/Assassins-Creed-Utopia-2-400x266.jpg 400w, https://xombitgames.com/files/2012/12/Assassins-Creed-Utopia-2-220x146.jpg 220w, https://xombitgames.com/files/2012/12/Assassins-Creed-Utopia-2.jpg 900w" sizes="(max-width: 700px) 100vw, 700px" data-attachment-id="24798" data-orig-file="https://xombitgames.com/files/2012/12/Assassins-Creed-Utopia-2.jpg" data-orig-size="900,600" data-comments-opened="1" data-image-meta="{&quot;aperture&quot;:&quot;0&quot;,&quot;credit&quot;:&quot;&quot;,&quot;camera&quot;:&quot;&quot;,&quot;caption&quot;:&quot;&quot;,&quot;created_timestamp&quot;:&quot;0&quot;,&quot;copyright&quot;:&quot;&quot;,&quot;focal_length&quot;:&quot;0&quot;,&quot;iso&quot;:&quot;0&quot;,&quot;shutter_speed&quot;:&quot;0&quot;,&quot;title&quot;:&quot;&quot;}" data-image-title="Assassin&#8217;s Creed Utopia (2)" data-image-description="" data-medium-file="https://xombitgames.com/files/2012/12/Assassins-Creed-Utopia-2-400x266.jpg" data-large-file="https://xombitgames.com/files/2012/12/Assassins-Creed-Utopia-2-700x466.jpg" />
        </dt></dl><dl class='gallery-item'>
        <dt class='gallery-icon landscape'>
            <img width="700" height="466" src="https://xombitgames.com/files/2012/12/Assassins-Creed-Utopia-3-700x466.jpg" class="attachment-large size-large" alt="Gameplay 3" srcset="https://xombitgames.com/files/2012/12/Assassins-Creed-Utopia-3-700x466.jpg 700w, https://xombitgames.com/files/2012/12/Assassins-Creed-Utopia-3-400x266.jpg 400w, https://xombitgames.com/files/2012/12/Assassins-Creed-Utopia-3-220x146.jpg 220w, https://xombitgames.com/files/2012/12/Assassins-Creed-Utopia-3.jpg 1080w" sizes="(max-width: 700px) 100vw, 700px" data-attachment-id="24799" data-orig-file="https://xombitgames.com/files/2012/12/Assassins-Creed-Utopia-3.jpg" data-orig-size="1080,720" data-comments-opened="1" data-image-meta="{&quot;aperture&quot;:&quot;0&quot;,&quot;credit&quot;:&quot;&quot;,&quot;camera&quot;:&quot;&quot;,&quot;caption&quot;:&quot;&quot;,&quot;created_timestamp&quot;:&quot;0&quot;,&quot;copyright&quot;:&quot;&quot;,&quot;focal_length&quot;:&quot;0&quot;,&quot;iso&quot;:&quot;0&quot;,&quot;shutter_speed&quot;:&quot;0&quot;,&quot;title&quot;:&quot;&quot;}" data-image-title="Assassin&#8217;s Creed Utopia (3)" data-image-description="" data-medium-file="https://xombitgames.com/files/2012/12/Assassins-Creed-Utopia-3-400x266.jpg" data-large-file="https://xombitgames.com/files/2012/12/Assassins-Creed-Utopia-3-700x466.jpg" />
        </dt></dl><dl class='gallery-item'>
        <dt class='gallery-icon landscape'>
            <img width="700" height="466" src="https://xombitgames.com/files/2012/12/Assassins-Creed-Utopia-4-700x466.jpg" class="attachment-large size-large" alt="Gameplay 4" srcset="https://xombitgames.com/files/2012/12/Assassins-Creed-Utopia-4-700x466.jpg 700w, https://xombitgames.com/files/2012/12/Assassins-Creed-Utopia-4-400x266.jpg 400w, https://xombitgames.com/files/2012/12/Assassins-Creed-Utopia-4-220x146.jpg 220w, https://xombitgames.com/files/2012/12/Assassins-Creed-Utopia-4.jpg 960w" sizes="(max-width: 700px) 100vw, 700px" data-attachment-id="24800" data-orig-file="https://xombitgames.com/files/2012/12/Assassins-Creed-Utopia-4.jpg" data-orig-size="960,640" data-comments-opened="1" data-image-meta="{&quot;aperture&quot;:&quot;0&quot;,&quot;credit&quot;:&quot;&quot;,&quot;camera&quot;:&quot;&quot;,&quot;caption&quot;:&quot;&quot;,&quot;created_timestamp&quot;:&quot;0&quot;,&quot;copyright&quot;:&quot;&quot;,&quot;focal_length&quot;:&quot;0&quot;,&quot;iso&quot;:&quot;0&quot;,&quot;shutter_speed&quot;:&quot;0&quot;,&quot;title&quot;:&quot;&quot;}" data-image-title="Assassin&#8217;s Creed Utopia (4)" data-image-description="" data-medium-file="https://xombitgames.com/files/2012/12/Assassins-Creed-Utopia-4-400x266.jpg" data-large-file="https://xombitgames.com/files/2012/12/Assassins-Creed-Utopia-4-700x466.jpg" />
        </dt></dl><dl class='gallery-item'>
        <dt class='gallery-icon landscape'>
            <img width="700" height="274" src="https://xombitgames.com/files/2012/12/Assassins-Creed-Utopia-700x274.jpg" class="attachment-large size-large" alt="Imagen de portada" srcset="https://xombitgames.com/files/2012/12/Assassins-Creed-Utopia-700x274.jpg 700w, https://xombitgames.com/files/2012/12/Assassins-Creed-Utopia-400x156.jpg 400w, https://xombitgames.com/files/2012/12/Assassins-Creed-Utopia-220x86.jpg 220w, https://xombitgames.com/files/2012/12/Assassins-Creed-Utopia.jpg 1000w" sizes="(max-width: 700px) 100vw, 700px" data-attachment-id="24801" data-orig-file="https://xombitgames.com/files/2012/12/Assassins-Creed-Utopia.jpg" data-orig-size="1000,392" data-comments-opened="1" data-image-meta="{&quot;aperture&quot;:&quot;0&quot;,&quot;credit&quot;:&quot;&quot;,&quot;camera&quot;:&quot;&quot;,&quot;caption&quot;:&quot;&quot;,&quot;created_timestamp&quot;:&quot;0&quot;,&quot;copyright&quot;:&quot;&quot;,&quot;focal_length&quot;:&quot;0&quot;,&quot;iso&quot;:&quot;0&quot;,&quot;shutter_speed&quot;:&quot;0&quot;,&quot;title&quot;:&quot;&quot;}" data-image-title="Assassin&#8217;s Creed Utopia" data-image-description="" data-medium-file="https://xombitgames.com/files/2012/12/Assassins-Creed-Utopia-400x156.jpg" data-large-file="https://xombitgames.com/files/2012/12/Assassins-Creed-Utopia-700x274.jpg" />
        </dt></dl><dl class='gallery-item'>
        <dt class='gallery-icon landscape'>
            <img width="700" height="410" src="https://xombitgames.com/files/2012/12/MegaMan-1-700x410.jpg" class="attachment-large size-large" alt="Gameplay 1" srcset="https://xombitgames.com/files/2012/12/MegaMan-1-700x410.jpg 700w, https://xombitgames.com/files/2012/12/MegaMan-1-400x234.jpg 400w, https://xombitgames.com/files/2012/12/MegaMan-1-220x128.jpg 220w, https://xombitgames.com/files/2012/12/MegaMan-1.jpg 1200w" sizes="(max-width: 700px) 100vw, 700px" data-attachment-id="24802" data-orig-file="https://xombitgames.com/files/2012/12/MegaMan-1.jpg" data-orig-size="1200,703" data-comments-opened="1" data-image-meta="{&quot;aperture&quot;:&quot;0&quot;,&quot;credit&quot;:&quot;&quot;,&quot;camera&quot;:&quot;&quot;,&quot;caption&quot;:&quot;&quot;,&quot;created_timestamp&quot;:&quot;0&quot;,&quot;copyright&quot;:&quot;&quot;,&quot;focal_length&quot;:&quot;0&quot;,&quot;iso&quot;:&quot;0&quot;,&quot;shutter_speed&quot;:&quot;0&quot;,&quot;title&quot;:&quot;&quot;}" data-image-title="MegaMan (1)" data-image-description="" data-medium-file="https://xombitgames.com/files/2012/12/MegaMan-1-400x234.jpg" data-large-file="https://xombitgames.com/files/2012/12/MegaMan-1-700x410.jpg" />
        </dt></dl><dl class='gallery-item'>
        <dt class='gallery-icon landscape'>
            <img width="700" height="657" src="https://xombitgames.com/files/2012/12/MegaMan-2-700x657.jpg" class="attachment-large size-large" alt="Gameplay 2" srcset="https://xombitgames.com/files/2012/12/MegaMan-2-700x657.jpg 700w, https://xombitgames.com/files/2012/12/MegaMan-2-400x375.jpg 400w, https://xombitgames.com/files/2012/12/MegaMan-2-175x165.jpg 175w, https://xombitgames.com/files/2012/12/MegaMan-2.jpg 1065w" sizes="(max-width: 700px) 100vw, 700px" data-attachment-id="24803" data-orig-file="https://xombitgames.com/files/2012/12/MegaMan-2.jpg" data-orig-size="1065,1000" data-comments-opened="1" data-image-meta="{&quot;aperture&quot;:&quot;0&quot;,&quot;credit&quot;:&quot;&quot;,&quot;camera&quot;:&quot;&quot;,&quot;caption&quot;:&quot;&quot;,&quot;created_timestamp&quot;:&quot;0&quot;,&quot;copyright&quot;:&quot;&quot;,&quot;focal_length&quot;:&quot;0&quot;,&quot;iso&quot;:&quot;0&quot;,&quot;shutter_speed&quot;:&quot;0&quot;,&quot;title&quot;:&quot;&quot;}" data-image-title="MegaMan (2)" data-image-description="" data-medium-file="https://xombitgames.com/files/2012/12/MegaMan-2-400x375.jpg" data-large-file="https://xombitgames.com/files/2012/12/MegaMan-2-700x657.jpg" />
        </dt></dl><br style="clear: both" /><dl class='gallery-item'>
        <dt class='gallery-icon landscape'>
            <img width="700" height="494" src="https://xombitgames.com/files/2012/12/MegaMan-3-700x494.jpg" class="attachment-large size-large" alt="Gameplay 3" srcset="https://xombitgames.com/files/2012/12/MegaMan-3-700x494.jpg 700w, https://xombitgames.com/files/2012/12/MegaMan-3-400x282.jpg 400w, https://xombitgames.com/files/2012/12/MegaMan-3-284x200.jpg 284w, https://xombitgames.com/files/2012/12/MegaMan-3-220x155.jpg 220w, https://xombitgames.com/files/2012/12/MegaMan-3.jpg 1020w" sizes="(max-width: 700px) 100vw, 700px" data-attachment-id="24804" data-orig-file="https://xombitgames.com/files/2012/12/MegaMan-3.jpg" data-orig-size="1020,720" data-comments-opened="1" data-image-meta="{&quot;aperture&quot;:&quot;0&quot;,&quot;credit&quot;:&quot;&quot;,&quot;camera&quot;:&quot;&quot;,&quot;caption&quot;:&quot;&quot;,&quot;created_timestamp&quot;:&quot;0&quot;,&quot;copyright&quot;:&quot;&quot;,&quot;focal_length&quot;:&quot;0&quot;,&quot;iso&quot;:&quot;0&quot;,&quot;shutter_speed&quot;:&quot;0&quot;,&quot;title&quot;:&quot;&quot;}" data-image-title="MegaMan (3)" data-image-description="" data-medium-file="https://xombitgames.com/files/2012/12/MegaMan-3-400x282.jpg" data-large-file="https://xombitgames.com/files/2012/12/MegaMan-3-700x494.jpg" />
        </dt></dl><dl class='gallery-item'>
        <dt class='gallery-icon landscape'>
            <img width="700" height="580" src="https://xombitgames.com/files/2012/12/MegaMan-4-700x580.jpg" class="attachment-large size-large" alt="Gameplay 4" srcset="https://xombitgames.com/files/2012/12/MegaMan-4-700x580.jpg 700w, https://xombitgames.com/files/2012/12/MegaMan-4-400x331.jpg 400w, https://xombitgames.com/files/2012/12/MegaMan-4-198x165.jpg 198w, https://xombitgames.com/files/2012/12/MegaMan-4.jpg 881w" sizes="(max-width: 700px) 100vw, 700px" data-attachment-id="24805" data-orig-file="https://xombitgames.com/files/2012/12/MegaMan-4.jpg" data-orig-size="881,731" data-comments-opened="1" data-image-meta="{&quot;aperture&quot;:&quot;0&quot;,&quot;credit&quot;:&quot;&quot;,&quot;camera&quot;:&quot;&quot;,&quot;caption&quot;:&quot;&quot;,&quot;created_timestamp&quot;:&quot;0&quot;,&quot;copyright&quot;:&quot;&quot;,&quot;focal_length&quot;:&quot;0&quot;,&quot;iso&quot;:&quot;0&quot;,&quot;shutter_speed&quot;:&quot;0&quot;,&quot;title&quot;:&quot;&quot;}" data-image-title="MegaMan (4)" data-image-description="" data-medium-file="https://xombitgames.com/files/2012/12/MegaMan-4-400x331.jpg" data-large-file="https://xombitgames.com/files/2012/12/MegaMan-4-700x580.jpg" />
        </dt></dl><dl class='gallery-item'>
        <dt class='gallery-icon landscape'>
            <img width="700" height="291" src="https://xombitgames.com/files/2012/12/MegaMan-700x291.jpg" class="attachment-large size-large" alt="Portada del juego" srcset="https://xombitgames.com/files/2012/12/MegaMan-700x291.jpg 700w, https://xombitgames.com/files/2012/12/MegaMan-400x166.jpg 400w, https://xombitgames.com/files/2012/12/MegaMan-220x91.jpg 220w, https://xombitgames.com/files/2012/12/MegaMan.jpg 928w" sizes="(max-width: 700px) 100vw, 700px" data-attachment-id="24806" data-orig-file="https://xombitgames.com/files/2012/12/MegaMan.jpg" data-orig-size="928,386" data-comments-opened="1" data-image-meta="{&quot;aperture&quot;:&quot;0&quot;,&quot;credit&quot;:&quot;&quot;,&quot;camera&quot;:&quot;&quot;,&quot;caption&quot;:&quot;&quot;,&quot;created_timestamp&quot;:&quot;0&quot;,&quot;copyright&quot;:&quot;&quot;,&quot;focal_length&quot;:&quot;0&quot;,&quot;iso&quot;:&quot;0&quot;,&quot;shutter_speed&quot;:&quot;0&quot;,&quot;title&quot;:&quot;&quot;}" data-image-title="MegaMan" data-image-description="" data-medium-file="https://xombitgames.com/files/2012/12/MegaMan-400x166.jpg" data-large-file="https://xombitgames.com/files/2012/12/MegaMan-700x291.jpg" />
        </dt></dl><dl class='gallery-item'>
        <dt class='gallery-icon landscape'>
            <img width="700" height="370" src="https://xombitgames.com/files/2012/12/The-Edge-of-Twilight-Ep1-1-700x370.jpg" class="attachment-large size-large" alt="Gameplay 1" srcset="https://xombitgames.com/files/2012/12/The-Edge-of-Twilight-Ep1-1-700x370.jpg 700w, https://xombitgames.com/files/2012/12/The-Edge-of-Twilight-Ep1-1-400x211.jpg 400w, https://xombitgames.com/files/2012/12/The-Edge-of-Twilight-Ep1-1-220x116.jpg 220w, https://xombitgames.com/files/2012/12/The-Edge-of-Twilight-Ep1-1.jpg 1280w" sizes="(max-width: 700px) 100vw, 700px" data-attachment-id="24807" data-orig-file="https://xombitgames.com/files/2012/12/The-Edge-of-Twilight-Ep1-1.jpg" data-orig-size="1280,678" data-comments-opened="1" data-image-meta="{&quot;aperture&quot;:&quot;0&quot;,&quot;credit&quot;:&quot;&quot;,&quot;camera&quot;:&quot;&quot;,&quot;caption&quot;:&quot;&quot;,&quot;created_timestamp&quot;:&quot;0&quot;,&quot;copyright&quot;:&quot;&quot;,&quot;focal_length&quot;:&quot;0&quot;,&quot;iso&quot;:&quot;0&quot;,&quot;shutter_speed&quot;:&quot;0&quot;,&quot;title&quot;:&quot;&quot;}" data-image-title="The Edge of Twilight Ep1 (1)" data-image-description="" data-medium-file="https://xombitgames.com/files/2012/12/The-Edge-of-Twilight-Ep1-1-400x211.jpg" data-large-file="https://xombitgames.com/files/2012/12/The-Edge-of-Twilight-Ep1-1-700x370.jpg" />
        </dt></dl><dl class='gallery-item'>
        <dt class='gallery-icon landscape'>
            <img width="700" height="392" src="https://xombitgames.com/files/2012/12/The-Edge-of-Twilight-Ep1-2-700x392.jpg" class="attachment-large size-large" alt="Gameplay 2" srcset="https://xombitgames.com/files/2012/12/The-Edge-of-Twilight-Ep1-2-700x392.jpg 700w, https://xombitgames.com/files/2012/12/The-Edge-of-Twilight-Ep1-2-400x224.jpg 400w, https://xombitgames.com/files/2012/12/The-Edge-of-Twilight-Ep1-2-220x123.jpg 220w" sizes="(max-width: 700px) 100vw, 700px" data-attachment-id="24808" data-orig-file="https://xombitgames.com/files/2012/12/The-Edge-of-Twilight-Ep1-2.jpg" data-orig-size="2550,1430" data-comments-opened="1" data-image-meta="{&quot;aperture&quot;:&quot;0&quot;,&quot;credit&quot;:&quot;&quot;,&quot;camera&quot;:&quot;&quot;,&quot;caption&quot;:&quot;&quot;,&quot;created_timestamp&quot;:&quot;0&quot;,&quot;copyright&quot;:&quot;&quot;,&quot;focal_length&quot;:&quot;0&quot;,&quot;iso&quot;:&quot;0&quot;,&quot;shutter_speed&quot;:&quot;0&quot;,&quot;title&quot;:&quot;&quot;}" data-image-title="The Edge of Twilight Ep1 (2)" data-image-description="" data-medium-file="https://xombitgames.com/files/2012/12/The-Edge-of-Twilight-Ep1-2-400x224.jpg" data-large-file="https://xombitgames.com/files/2012/12/The-Edge-of-Twilight-Ep1-2-700x392.jpg" />
        </dt></dl><dl class='gallery-item'>
        <dt class='gallery-icon landscape'>
            <img width="700" height="392" src="https://xombitgames.com/files/2012/12/The-Edge-of-Twilight-Ep1-3-700x392.jpg" class="attachment-large size-large" alt="Gameplay 3" srcset="https://xombitgames.com/files/2012/12/The-Edge-of-Twilight-Ep1-3-700x392.jpg 700w, https://xombitgames.com/files/2012/12/The-Edge-of-Twilight-Ep1-3-400x224.jpg 400w, https://xombitgames.com/files/2012/12/The-Edge-of-Twilight-Ep1-3-220x123.jpg 220w" sizes="(max-width: 700px) 100vw, 700px" data-attachment-id="24809" data-orig-file="https://xombitgames.com/files/2012/12/The-Edge-of-Twilight-Ep1-3.jpg" data-orig-size="2550,1430" data-comments-opened="1" data-image-meta="{&quot;aperture&quot;:&quot;0&quot;,&quot;credit&quot;:&quot;&quot;,&quot;camera&quot;:&quot;&quot;,&quot;caption&quot;:&quot;&quot;,&quot;created_timestamp&quot;:&quot;0&quot;,&quot;copyright&quot;:&quot;&quot;,&quot;focal_length&quot;:&quot;0&quot;,&quot;iso&quot;:&quot;0&quot;,&quot;shutter_speed&quot;:&quot;0&quot;,&quot;title&quot;:&quot;&quot;}" data-image-title="The Edge of Twilight Ep1 (3)" data-image-description="" data-medium-file="https://xombitgames.com/files/2012/12/The-Edge-of-Twilight-Ep1-3-400x224.jpg" data-large-file="https://xombitgames.com/files/2012/12/The-Edge-of-Twilight-Ep1-3-700x392.jpg" />
        </dt></dl><br style="clear: both" /><dl class='gallery-item'>
        <dt class='gallery-icon landscape'>
            <img width="700" height="392" src="https://xombitgames.com/files/2012/12/The-Edge-of-Twilight-Ep1-4-700x392.jpg" class="attachment-large size-large" alt="Gameplay 4" srcset="https://xombitgames.com/files/2012/12/The-Edge-of-Twilight-Ep1-4-700x392.jpg 700w, https://xombitgames.com/files/2012/12/The-Edge-of-Twilight-Ep1-4-400x224.jpg 400w, https://xombitgames.com/files/2012/12/The-Edge-of-Twilight-Ep1-4-220x123.jpg 220w, https://xombitgames.com/files/2012/12/The-Edge-of-Twilight-Ep1-4.jpg 1272w" sizes="(max-width: 700px) 100vw, 700px" data-attachment-id="24810" data-orig-file="https://xombitgames.com/files/2012/12/The-Edge-of-Twilight-Ep1-4.jpg" data-orig-size="1272,714" data-comments-opened="1" data-image-meta="{&quot;aperture&quot;:&quot;0&quot;,&quot;credit&quot;:&quot;&quot;,&quot;camera&quot;:&quot;&quot;,&quot;caption&quot;:&quot;&quot;,&quot;created_timestamp&quot;:&quot;0&quot;,&quot;copyright&quot;:&quot;&quot;,&quot;focal_length&quot;:&quot;0&quot;,&quot;iso&quot;:&quot;0&quot;,&quot;shutter_speed&quot;:&quot;0&quot;,&quot;title&quot;:&quot;&quot;}" data-image-title="The Edge of Twilight Ep1 (4)" data-image-description="" data-medium-file="https://xombitgames.com/files/2012/12/The-Edge-of-Twilight-Ep1-4-400x224.jpg" data-large-file="https://xombitgames.com/files/2012/12/The-Edge-of-Twilight-Ep1-4-700x392.jpg" />
        </dt></dl><dl class='gallery-item'>
        <dt class='gallery-icon landscape'>
            <img width="700" height="316" src="https://xombitgames.com/files/2012/12/The-Edge-of-Twilight-Ep1-700x316.jpg" class="attachment-large size-large" alt="Portada del juego" srcset="https://xombitgames.com/files/2012/12/The-Edge-of-Twilight-Ep1-700x316.jpg 700w, https://xombitgames.com/files/2012/12/The-Edge-of-Twilight-Ep1-400x181.jpg 400w, https://xombitgames.com/files/2012/12/The-Edge-of-Twilight-Ep1-220x99.jpg 220w, https://xombitgames.com/files/2012/12/The-Edge-of-Twilight-Ep1.jpg 1352w" sizes="(max-width: 700px) 100vw, 700px" data-attachment-id="24811" data-orig-file="https://xombitgames.com/files/2012/12/The-Edge-of-Twilight-Ep1.jpg" data-orig-size="1352,612" data-comments-opened="1" data-image-meta="{&quot;aperture&quot;:&quot;0&quot;,&quot;credit&quot;:&quot;&quot;,&quot;camera&quot;:&quot;&quot;,&quot;caption&quot;:&quot;&quot;,&quot;created_timestamp&quot;:&quot;0&quot;,&quot;copyright&quot;:&quot;&quot;,&quot;focal_length&quot;:&quot;0&quot;,&quot;iso&quot;:&quot;0&quot;,&quot;shutter_speed&quot;:&quot;0&quot;,&quot;title&quot;:&quot;&quot;}" data-image-title="The Edge of Twilight Ep1" data-image-description="" data-medium-file="https://xombitgames.com/files/2012/12/The-Edge-of-Twilight-Ep1-400x181.jpg" data-large-file="https://xombitgames.com/files/2012/12/The-Edge-of-Twilight-Ep1-700x316.jpg" />
        </dt></dl><dl class='gallery-item'>
        <dt class='gallery-icon landscape'>
            <img width="700" height="396" src="https://xombitgames.com/files/2012/12/Zen-Pinball-2-1-700x396.jpg" class="attachment-large size-large" alt="Gameplay 1" srcset="https://xombitgames.com/files/2012/12/Zen-Pinball-2-1-700x396.jpg 700w, https://xombitgames.com/files/2012/12/Zen-Pinball-2-1-400x226.jpg 400w, https://xombitgames.com/files/2012/12/Zen-Pinball-2-1-220x124.jpg 220w, https://xombitgames.com/files/2012/12/Zen-Pinball-2-1.jpg 960w" sizes="(max-width: 700px) 100vw, 700px" data-attachment-id="24812" data-orig-file="https://xombitgames.com/files/2012/12/Zen-Pinball-2-1.jpg" data-orig-size="960,544" data-comments-opened="1" data-image-meta="{&quot;aperture&quot;:&quot;0&quot;,&quot;credit&quot;:&quot;&quot;,&quot;camera&quot;:&quot;&quot;,&quot;caption&quot;:&quot;&quot;,&quot;created_timestamp&quot;:&quot;0&quot;,&quot;copyright&quot;:&quot;&quot;,&quot;focal_length&quot;:&quot;0&quot;,&quot;iso&quot;:&quot;0&quot;,&quot;shutter_speed&quot;:&quot;0&quot;,&quot;title&quot;:&quot;&quot;}" data-image-title="Zen Pinball 2 (1)" data-image-description="" data-medium-file="https://xombitgames.com/files/2012/12/Zen-Pinball-2-1-400x226.jpg" data-large-file="https://xombitgames.com/files/2012/12/Zen-Pinball-2-1-700x396.jpg" />
        </dt></dl><dl class='gallery-item'>
        <dt class='gallery-icon landscape'>
            <img width="700" height="393" src="https://xombitgames.com/files/2012/12/Zen-Pinball-2-2-700x393.jpg" class="attachment-large size-large" alt="Gameplay 2" srcset="https://xombitgames.com/files/2012/12/Zen-Pinball-2-2-700x393.jpg 700w, https://xombitgames.com/files/2012/12/Zen-Pinball-2-2-400x225.jpg 400w, https://xombitgames.com/files/2012/12/Zen-Pinball-2-2-220x123.jpg 220w, https://xombitgames.com/files/2012/12/Zen-Pinball-2-2.jpg 1280w" sizes="(max-width: 700px) 100vw, 700px" data-attachment-id="24813" data-orig-file="https://xombitgames.com/files/2012/12/Zen-Pinball-2-2.jpg" data-orig-size="1280,720" data-comments-opened="1" data-image-meta="{&quot;aperture&quot;:&quot;0&quot;,&quot;credit&quot;:&quot;&quot;,&quot;camera&quot;:&quot;&quot;,&quot;caption&quot;:&quot;&quot;,&quot;created_timestamp&quot;:&quot;0&quot;,&quot;copyright&quot;:&quot;&quot;,&quot;focal_length&quot;:&quot;0&quot;,&quot;iso&quot;:&quot;0&quot;,&quot;shutter_speed&quot;:&quot;0&quot;,&quot;title&quot;:&quot;&quot;}" data-image-title="Zen Pinball 2 (2)" data-image-description="" data-medium-file="https://xombitgames.com/files/2012/12/Zen-Pinball-2-2-400x225.jpg" data-large-file="https://xombitgames.com/files/2012/12/Zen-Pinball-2-2-700x393.jpg" />
        </dt></dl><dl class='gallery-item'>
        <dt class='gallery-icon landscape'>
            <img width="700" height="393" src="https://xombitgames.com/files/2012/12/Zen-Pinball-2-3-700x393.jpg" class="attachment-large size-large" alt="Gameplay 3" srcset="https://xombitgames.com/files/2012/12/Zen-Pinball-2-3-700x393.jpg 700w, https://xombitgames.com/files/2012/12/Zen-Pinball-2-3-400x225.jpg 400w, https://xombitgames.com/files/2012/12/Zen-Pinball-2-3-220x123.jpg 220w, https://xombitgames.com/files/2012/12/Zen-Pinball-2-3.jpg 1280w" sizes="(max-width: 700px) 100vw, 700px" data-attachment-id="24814" data-orig-file="https://xombitgames.com/files/2012/12/Zen-Pinball-2-3.jpg" data-orig-size="1280,720" data-comments-opened="1" data-image-meta="{&quot;aperture&quot;:&quot;0&quot;,&quot;credit&quot;:&quot;&quot;,&quot;camera&quot;:&quot;&quot;,&quot;caption&quot;:&quot;&quot;,&quot;created_timestamp&quot;:&quot;0&quot;,&quot;copyright&quot;:&quot;&quot;,&quot;focal_length&quot;:&quot;0&quot;,&quot;iso&quot;:&quot;0&quot;,&quot;shutter_speed&quot;:&quot;0&quot;,&quot;title&quot;:&quot;&quot;}" data-image-title="Zen Pinball 2 (3)" data-image-description="" data-medium-file="https://xombitgames.com/files/2012/12/Zen-Pinball-2-3-400x225.jpg" data-large-file="https://xombitgames.com/files/2012/12/Zen-Pinball-2-3-700x393.jpg" />
        </dt></dl><dl class='gallery-item'>
        <dt class='gallery-icon landscape'>
            <img width="700" height="393" src="https://xombitgames.com/files/2012/12/Zen-Pinball-2-4-700x393.jpg" class="attachment-large size-large" alt="Gameplay 4" srcset="https://xombitgames.com/files/2012/12/Zen-Pinball-2-4-700x393.jpg 700w, https://xombitgames.com/files/2012/12/Zen-Pinball-2-4-400x225.jpg 400w, https://xombitgames.com/files/2012/12/Zen-Pinball-2-4-220x123.jpg 220w, https://xombitgames.com/files/2012/12/Zen-Pinball-2-4.jpg 1024w" sizes="(max-width: 700px) 100vw, 700px" data-attachment-id="24815" data-orig-file="https://xombitgames.com/files/2012/12/Zen-Pinball-2-4.jpg" data-orig-size="1024,576" data-comments-opened="1" data-image-meta="{&quot;aperture&quot;:&quot;0&quot;,&quot;credit&quot;:&quot;&quot;,&quot;camera&quot;:&quot;&quot;,&quot;caption&quot;:&quot;&quot;,&quot;created_timestamp&quot;:&quot;0&quot;,&quot;copyright&quot;:&quot;&quot;,&quot;focal_length&quot;:&quot;0&quot;,&quot;iso&quot;:&quot;0&quot;,&quot;shutter_speed&quot;:&quot;0&quot;,&quot;title&quot;:&quot;&quot;}" data-image-title="Zen Pinball 2 (4)" data-image-description="" data-medium-file="https://xombitgames.com/files/2012/12/Zen-Pinball-2-4-400x225.jpg" data-large-file="https://xombitgames.com/files/2012/12/Zen-Pinball-2-4-700x393.jpg" />
        </dt></dl><br style="clear: both" /><dl class='gallery-item'>
        <dt class='gallery-icon landscape'>
            <img width="700" height="305" src="https://xombitgames.com/files/2012/12/Zen-Pinball-2-700x305.jpg" class="attachment-large size-large" alt="Imagen de portada" srcset="https://xombitgames.com/files/2012/12/Zen-Pinball-2-700x305.jpg 700w, https://xombitgames.com/files/2012/12/Zen-Pinball-2-400x174.jpg 400w, https://xombitgames.com/files/2012/12/Zen-Pinball-2-220x95.jpg 220w, https://xombitgames.com/files/2012/12/Zen-Pinball-2.jpg 1066w" sizes="(max-width: 700px) 100vw, 700px" data-attachment-id="24816" data-orig-file="https://xombitgames.com/files/2012/12/Zen-Pinball-2.jpg" data-orig-size="1066,465" data-comments-opened="1" data-image-meta="{&quot;aperture&quot;:&quot;0&quot;,&quot;credit&quot;:&quot;&quot;,&quot;camera&quot;:&quot;&quot;,&quot;caption&quot;:&quot;&quot;,&quot;created_timestamp&quot;:&quot;0&quot;,&quot;copyright&quot;:&quot;&quot;,&quot;focal_length&quot;:&quot;0&quot;,&quot;iso&quot;:&quot;0&quot;,&quot;shutter_speed&quot;:&quot;0&quot;,&quot;title&quot;:&quot;&quot;}" data-image-title="Zen Pinball 2" data-image-description="" data-medium-file="https://xombitgames.com/files/2012/12/Zen-Pinball-2-400x174.jpg" data-large-file="https://xombitgames.com/files/2012/12/Zen-Pinball-2-700x305.jpg" />
        </dt></dl><dl class='gallery-item'>
        <dt class='gallery-icon landscape'>
            <img width="700" height="500" src="https://xombitgames.com/files/2012/12/Lanzamientos-destacados3.jpg" class="attachment-large size-large" alt="Imagen destacada" srcset="https://xombitgames.com/files/2012/12/Lanzamientos-destacados3.jpg 700w, https://xombitgames.com/files/2012/12/Lanzamientos-destacados3-400x285.jpg 400w, https://xombitgames.com/files/2012/12/Lanzamientos-destacados3-220x157.jpg 220w" sizes="(max-width: 700px) 100vw, 700px" data-attachment-id="24817" data-orig-file="https://xombitgames.com/files/2012/12/Lanzamientos-destacados3.jpg" data-orig-size="700,500" data-comments-opened="1" data-image-meta="{&quot;aperture&quot;:&quot;0&quot;,&quot;credit&quot;:&quot;&quot;,&quot;camera&quot;:&quot;&quot;,&quot;caption&quot;:&quot;&quot;,&quot;created_timestamp&quot;:&quot;0&quot;,&quot;copyright&quot;:&quot;&quot;,&quot;focal_length&quot;:&quot;0&quot;,&quot;iso&quot;:&quot;0&quot;,&quot;shutter_speed&quot;:&quot;0&quot;,&quot;title&quot;:&quot;&quot;}" data-image-title="Lanzamientos destacados" data-image-description="" data-medium-file="https://xombitgames.com/files/2012/12/Lanzamientos-destacados3-400x285.jpg" data-large-file="https://xombitgames.com/files/2012/12/Lanzamientos-destacados3.jpg" />
        </dt></dl>
        <br style='clear: both' />
    </div>