Esta semana va de zombis come cerebros, extraterrestres que sólo quieren aniquilarnos y llevarnos por los lugares más recónditos de su mundo -a saber qué nos querrán hacer antes de matarnos-, novela manga japonesa, de las que nunca vemos por estos lares y una actualización en forma de DLC de uno de los mejores juegos de la historia que hace su presencia por fin en PS3. Si queréis saber qué juegos se esconden tras mis palabras, seguid leyendo.
Alien Breed (PS3, PS Vita)
Team 17 no sólo hace juegos de gusanos guerreros y armados hasta los dientes, sino que también tiene joyas de los videojuegos más allá de estos términos. Alien Breed es una creación que nos presentan por primera vez remasterizada y en la PlayStation Store para ambas plataformas de Sony. El precio de salida será de 8 euros y podrás ser adquirido con un 20% de descuento para usuarios PLUS.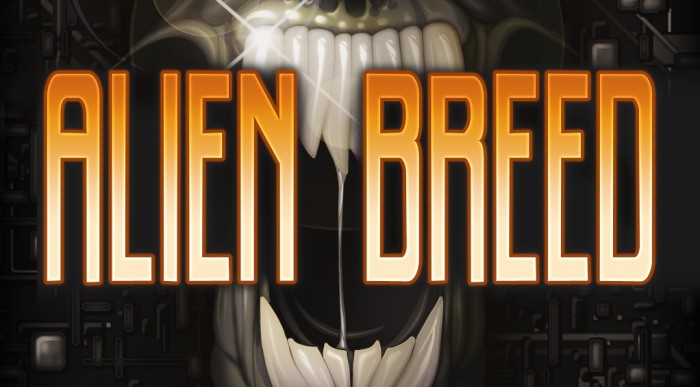 Alien Breed nos transporta a una nave devastada por criaturas alienígenas que harán lo justo y necesario para machacarnos. Un juego con vista cenital -desde arriba- que nos devuelve a los 16 bits de los años noventa en lo que premiaba de un título era su jugabilidad y duración más que cualquier píxel mejor detallado que otro. El 12 de febrero volveremos a vivir la angustia en los largos pasillos laberínticos de este juego de amplias dimensiones y poco aprecio por parte de la industria.
Aliens: Colonial Marines (PC, Xbox 360, PS3)
La historia de este juego tan esperado, la protagoniza un grupo de marines coloniales cuya misión principal será la de encontrar a un comando desaparecido. El juego, como podréis apreciar en el vídeo es un shooter en primera persona que tiene como enemigos a los siempre adorables aliens. El juego ha sido desarrollado por SEGA en colaboración con Gearbox. Así que podemos esperar una gran obra en el género.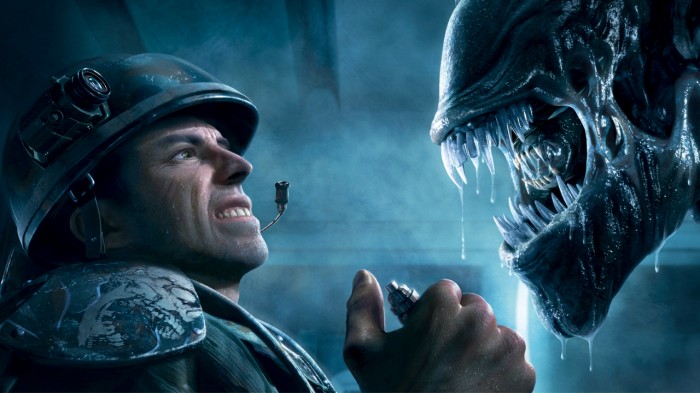 Las plataformas elegidas por SEGA para disfrutar de la pura acción alienígenas han sido PlayStation 3, Xbox 360, PC y Wii U. Sin embargo la versión para la nueva sobremesa de Nintendo no llegará esta semana y verá retrasado su lanzamiento hasta el mes que viene, como mínimo. El título tendrá su aparición el próximo 12 de febrero y que, por un precio que rondará los 50 euros, nos ofrecerá información sobre lo que pudo acontecer entre las películas Aliens y Alien 3.
Impire (PC)
Sin duda, el menos conocido de la semana. Desarrollado por Cyanide, Impire es un juego de estrategia y rol en el que nos pondremos a los mandos de un señor de las mazmorras. Seremos el demonio Bjal-Abaddon y deberemos defendernos de las intrusiones de diversos héroes de pacotillas y nobles caballeros que quieren acabar con nosotros. Una aventura vista desde los ojos del malo de la película en la que se podrá personalizar todo tipo de armas y conjuntos de guerra.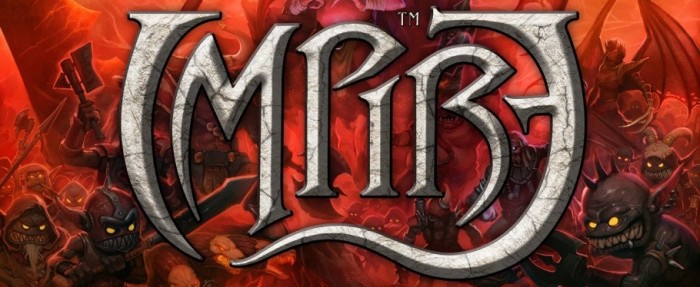 El título estará en algunas de las plataformas digitales como Steam por un precio no superior a 20 euros. Un juego que no ha traído cola pero que ha ido moviéndose a la sombra de Diablo III y estaban esperando el momento de lanzar. Sus requerimientos son, en los tiempos que corren, bajitos, con 2 GB de RAM, doble núcleo y 512 MB de vídeo para poder disfrutar bien de este rol demoníaco a partir del 14 de febrero.
Zero Escape: Virtue's Last Reward (PS Vita, 3DS)
Este es un título de origen japonés, de los que nunca vemos por nuestras tierras. Un juego que pertenece a un género que no se ha prodigado demasiado fuera de Japón, el visual novel. Tiene un estilo bastante anime en el que cuenta una historia a la vez que el usuario va interactuando con los diálogos de los protagonistas. El juego se divide en dos partes, las de novela y las de 'escapar de la habitación'.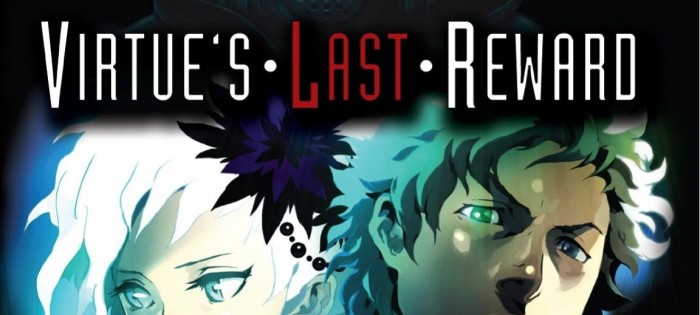 En la parte de novela será donde vayamos decidiendo el devenir de la historia y con quien seguiremos adelante en ella. Conoceremos a los personajes, sus inquietudes, su pasado, etc. Este interesante título, continuación del aclamado en Japón, 999, estará a la venta en Europa a partir del 15 de febrero por un precio cercano a 30 euros en 3DS y 40 euros en PS Vita. Sin duda una gran oportunidad para la inclusión del estilo japonés en nuestro mercado de la mano de Chunsoft y Aksys Games.
The Elder Scrolls V: Skyrim – Dragonborn (PS3)
Por último, y no menos bueno, tendremos el lanzamiento del último contenido descargable para Skyrim. El aclamadísimo juego del año 2011, alarga su vida de la mano de este DLC titulado Dragonborn. Esta semana llaga por fin a la versión de PS3 el tercer contenido del popular juego de Bathesda. El 13 de febrero es la fecha elegida para acompañar a los jugadores, tanto de PC como de Xbox 360, en la aventura que The Elder Scrolls V nos continuaba hace casi año y medio.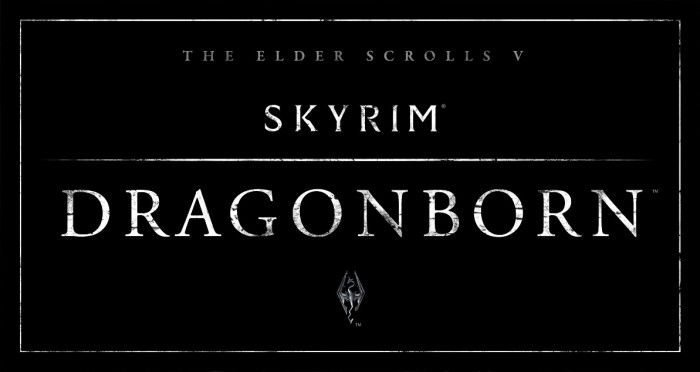 Este DLC nos llevará a la nueva isla de Solstheim, que muchos reconoceréis de la expansión Bloodmoon de Morrowind. Aquí nos sentiremos de nuevo extraños con al menos treinta horas de juego extra que nos ofrecen. Sin duda, una adquisición obligada por todos los poseedores de este gran título. Se podrá descargar desde PlayStation Network por un precio cercano a 20 euros, al igual que la versión para PC y Xbox 360 que salió en su día.
Galería de imágenes
    <style type='text/css'>
        #gallery-2 {
            margin: auto;
        }
        #gallery-2 .gallery-item {
            float: left;
            margin-top: 10px;
            text-align: center;
            width: 16%;
        }
        #gallery-2 img {
            border: 2px solid #cfcfcf;
        }
        #gallery-2 .gallery-caption {
            margin-left: 0;
        }
        /* see gallery_shortcode() in wp-includes/media.php */
    </style>
    <div data-carousel-extra='{"blog_id":27,"permalink":"https:\/\/xombitgames.com\/2013\/02\/lanzamientos-febrero13-semana3","likes_blog_id":40960699}' id='gallery-2' class='gallery galleryid-27571 gallery-columns-6 gallery-size-large'><dl class='gallery-item'>
        <dt class='gallery-icon landscape'>
            <img width="700" height="500" src="https://xombitgames.com/files/2013/02/Lanzamientos-destacados1.jpg" class="attachment-large size-large" alt="Imagen destacada de sección" srcset="https://xombitgames.com/files/2013/02/Lanzamientos-destacados1.jpg 700w, https://xombitgames.com/files/2013/02/Lanzamientos-destacados1-400x285.jpg 400w, https://xombitgames.com/files/2013/02/Lanzamientos-destacados1-220x157.jpg 220w" sizes="(max-width: 700px) 100vw, 700px" data-attachment-id="27632" data-orig-file="https://xombitgames.com/files/2013/02/Lanzamientos-destacados1.jpg" data-orig-size="700,500" data-comments-opened="1" data-image-meta="{&quot;aperture&quot;:&quot;0&quot;,&quot;credit&quot;:&quot;&quot;,&quot;camera&quot;:&quot;&quot;,&quot;caption&quot;:&quot;&quot;,&quot;created_timestamp&quot;:&quot;0&quot;,&quot;copyright&quot;:&quot;&quot;,&quot;focal_length&quot;:&quot;0&quot;,&quot;iso&quot;:&quot;0&quot;,&quot;shutter_speed&quot;:&quot;0&quot;,&quot;title&quot;:&quot;&quot;}" data-image-title="Lanzamientos destacados" data-image-description="" data-medium-file="https://xombitgames.com/files/2013/02/Lanzamientos-destacados1-400x285.jpg" data-large-file="https://xombitgames.com/files/2013/02/Lanzamientos-destacados1.jpg" />
        </dt></dl><dl class='gallery-item'>
        <dt class='gallery-icon landscape'>
            <img width="700" height="396" src="https://xombitgames.com/files/2013/02/Zero-Escape-Virtues-Last-Reward-4-700x396.jpg" class="attachment-large size-large" alt="Gameplay 4" srcset="https://xombitgames.com/files/2013/02/Zero-Escape-Virtues-Last-Reward-4-700x396.jpg 700w, https://xombitgames.com/files/2013/02/Zero-Escape-Virtues-Last-Reward-4-400x226.jpg 400w, https://xombitgames.com/files/2013/02/Zero-Escape-Virtues-Last-Reward-4-220x124.jpg 220w, https://xombitgames.com/files/2013/02/Zero-Escape-Virtues-Last-Reward-4.jpg 960w" sizes="(max-width: 700px) 100vw, 700px" data-attachment-id="27631" data-orig-file="https://xombitgames.com/files/2013/02/Zero-Escape-Virtues-Last-Reward-4.jpg" data-orig-size="960,544" data-comments-opened="1" data-image-meta="{&quot;aperture&quot;:&quot;0&quot;,&quot;credit&quot;:&quot;&quot;,&quot;camera&quot;:&quot;PlayStation(R)Vita&quot;,&quot;caption&quot;:&quot;&quot;,&quot;created_timestamp&quot;:&quot;1354144044&quot;,&quot;copyright&quot;:&quot;&quot;,&quot;focal_length&quot;:&quot;0&quot;,&quot;iso&quot;:&quot;0&quot;,&quot;shutter_speed&quot;:&quot;0&quot;,&quot;title&quot;:&quot;&quot;}" data-image-title="Zero Escape Virtue&#8217;s Last Reward (4)" data-image-description="" data-medium-file="https://xombitgames.com/files/2013/02/Zero-Escape-Virtues-Last-Reward-4-400x226.jpg" data-large-file="https://xombitgames.com/files/2013/02/Zero-Escape-Virtues-Last-Reward-4-700x396.jpg" />
        </dt></dl><dl class='gallery-item'>
        <dt class='gallery-icon landscape'>
            <img width="700" height="393" src="https://xombitgames.com/files/2013/02/Zero-Escape-Virtues-Last-Reward-3-700x393.jpg" class="attachment-large size-large" alt="Gameplay 3" srcset="https://xombitgames.com/files/2013/02/Zero-Escape-Virtues-Last-Reward-3-700x393.jpg 700w, https://xombitgames.com/files/2013/02/Zero-Escape-Virtues-Last-Reward-3-400x225.jpg 400w, https://xombitgames.com/files/2013/02/Zero-Escape-Virtues-Last-Reward-3-220x123.jpg 220w, https://xombitgames.com/files/2013/02/Zero-Escape-Virtues-Last-Reward-3.jpg 1280w" sizes="(max-width: 700px) 100vw, 700px" data-attachment-id="27630" data-orig-file="https://xombitgames.com/files/2013/02/Zero-Escape-Virtues-Last-Reward-3.jpg" data-orig-size="1280,720" data-comments-opened="1" data-image-meta="{&quot;aperture&quot;:&quot;0&quot;,&quot;credit&quot;:&quot;&quot;,&quot;camera&quot;:&quot;&quot;,&quot;caption&quot;:&quot;&quot;,&quot;created_timestamp&quot;:&quot;0&quot;,&quot;copyright&quot;:&quot;&quot;,&quot;focal_length&quot;:&quot;0&quot;,&quot;iso&quot;:&quot;0&quot;,&quot;shutter_speed&quot;:&quot;0&quot;,&quot;title&quot;:&quot;&quot;}" data-image-title="Zero Escape Virtue&#8217;s Last Reward (3)" data-image-description="" data-medium-file="https://xombitgames.com/files/2013/02/Zero-Escape-Virtues-Last-Reward-3-400x225.jpg" data-large-file="https://xombitgames.com/files/2013/02/Zero-Escape-Virtues-Last-Reward-3-700x393.jpg" />
        </dt></dl><dl class='gallery-item'>
        <dt class='gallery-icon landscape'>
            <img width="700" height="396" src="https://xombitgames.com/files/2013/02/Zero-Escape-Virtues-Last-Reward-2-700x396.jpg" class="attachment-large size-large" alt="Gameplay 2" srcset="https://xombitgames.com/files/2013/02/Zero-Escape-Virtues-Last-Reward-2-700x396.jpg 700w, https://xombitgames.com/files/2013/02/Zero-Escape-Virtues-Last-Reward-2-400x226.jpg 400w, https://xombitgames.com/files/2013/02/Zero-Escape-Virtues-Last-Reward-2-220x124.jpg 220w, https://xombitgames.com/files/2013/02/Zero-Escape-Virtues-Last-Reward-2.jpg 960w" sizes="(max-width: 700px) 100vw, 700px" data-attachment-id="27629" data-orig-file="https://xombitgames.com/files/2013/02/Zero-Escape-Virtues-Last-Reward-2.jpg" data-orig-size="960,544" data-comments-opened="1" data-image-meta="{&quot;aperture&quot;:&quot;0&quot;,&quot;credit&quot;:&quot;&quot;,&quot;camera&quot;:&quot;&quot;,&quot;caption&quot;:&quot;&quot;,&quot;created_timestamp&quot;:&quot;0&quot;,&quot;copyright&quot;:&quot;&quot;,&quot;focal_length&quot;:&quot;0&quot;,&quot;iso&quot;:&quot;0&quot;,&quot;shutter_speed&quot;:&quot;0&quot;,&quot;title&quot;:&quot;&quot;}" data-image-title="Zero Escape Virtue&#8217;s Last Reward (2)" data-image-description="" data-medium-file="https://xombitgames.com/files/2013/02/Zero-Escape-Virtues-Last-Reward-2-400x226.jpg" data-large-file="https://xombitgames.com/files/2013/02/Zero-Escape-Virtues-Last-Reward-2-700x396.jpg" />
        </dt></dl><dl class='gallery-item'>
        <dt class='gallery-icon landscape'>
            <img width="700" height="396" src="https://xombitgames.com/files/2013/02/Zero-Escape-Virtues-Last-Reward-1-700x396.jpg" class="attachment-large size-large" alt="Gameplay 1" srcset="https://xombitgames.com/files/2013/02/Zero-Escape-Virtues-Last-Reward-1-700x396.jpg 700w, https://xombitgames.com/files/2013/02/Zero-Escape-Virtues-Last-Reward-1-400x226.jpg 400w, https://xombitgames.com/files/2013/02/Zero-Escape-Virtues-Last-Reward-1-220x124.jpg 220w, https://xombitgames.com/files/2013/02/Zero-Escape-Virtues-Last-Reward-1.jpg 960w" sizes="(max-width: 700px) 100vw, 700px" data-attachment-id="27628" data-orig-file="https://xombitgames.com/files/2013/02/Zero-Escape-Virtues-Last-Reward-1.jpg" data-orig-size="960,544" data-comments-opened="1" data-image-meta="{&quot;aperture&quot;:&quot;0&quot;,&quot;credit&quot;:&quot;&quot;,&quot;camera&quot;:&quot;&quot;,&quot;caption&quot;:&quot;&quot;,&quot;created_timestamp&quot;:&quot;0&quot;,&quot;copyright&quot;:&quot;&quot;,&quot;focal_length&quot;:&quot;0&quot;,&quot;iso&quot;:&quot;0&quot;,&quot;shutter_speed&quot;:&quot;0&quot;,&quot;title&quot;:&quot;&quot;}" data-image-title="Zero Escape Virtue&#8217;s Last Reward (1)" data-image-description="" data-medium-file="https://xombitgames.com/files/2013/02/Zero-Escape-Virtues-Last-Reward-1-400x226.jpg" data-large-file="https://xombitgames.com/files/2013/02/Zero-Escape-Virtues-Last-Reward-1-700x396.jpg" />
        </dt></dl><dl class='gallery-item'>
        <dt class='gallery-icon landscape'>
            <img width="700" height="315" src="https://xombitgames.com/files/2013/02/Zero-Escape-Virtues-Last-Reward-700x315.jpg" class="attachment-large size-large" alt="Portada del juego" srcset="https://xombitgames.com/files/2013/02/Zero-Escape-Virtues-Last-Reward-700x315.jpg 700w, https://xombitgames.com/files/2013/02/Zero-Escape-Virtues-Last-Reward-400x180.jpg 400w, https://xombitgames.com/files/2013/02/Zero-Escape-Virtues-Last-Reward-220x99.jpg 220w, https://xombitgames.com/files/2013/02/Zero-Escape-Virtues-Last-Reward.jpg 1152w" sizes="(max-width: 700px) 100vw, 700px" data-attachment-id="27627" data-orig-file="https://xombitgames.com/files/2013/02/Zero-Escape-Virtues-Last-Reward.jpg" data-orig-size="1152,519" data-comments-opened="1" data-image-meta="{&quot;aperture&quot;:&quot;0&quot;,&quot;credit&quot;:&quot;&quot;,&quot;camera&quot;:&quot;&quot;,&quot;caption&quot;:&quot;&quot;,&quot;created_timestamp&quot;:&quot;0&quot;,&quot;copyright&quot;:&quot;&quot;,&quot;focal_length&quot;:&quot;0&quot;,&quot;iso&quot;:&quot;0&quot;,&quot;shutter_speed&quot;:&quot;0&quot;,&quot;title&quot;:&quot;&quot;}" data-image-title="Zero Escape Virtue&#8217;s Last Reward" data-image-description="" data-medium-file="https://xombitgames.com/files/2013/02/Zero-Escape-Virtues-Last-Reward-400x180.jpg" data-large-file="https://xombitgames.com/files/2013/02/Zero-Escape-Virtues-Last-Reward-700x315.jpg" />
        </dt></dl><br style="clear: both" /><dl class='gallery-item'>
        <dt class='gallery-icon landscape'>
            <img width="700" height="393" src="https://xombitgames.com/files/2013/02/Skyrim-Dragonborn-4-700x393.jpg" class="attachment-large size-large" alt="Gameplay 4" srcset="https://xombitgames.com/files/2013/02/Skyrim-Dragonborn-4-700x393.jpg 700w, https://xombitgames.com/files/2013/02/Skyrim-Dragonborn-4-400x225.jpg 400w, https://xombitgames.com/files/2013/02/Skyrim-Dragonborn-4-220x123.jpg 220w, https://xombitgames.com/files/2013/02/Skyrim-Dragonborn-4.jpg 1280w" sizes="(max-width: 700px) 100vw, 700px" data-attachment-id="27626" data-orig-file="https://xombitgames.com/files/2013/02/Skyrim-Dragonborn-4.jpg" data-orig-size="1280,720" data-comments-opened="1" data-image-meta="{&quot;aperture&quot;:&quot;0&quot;,&quot;credit&quot;:&quot;&quot;,&quot;camera&quot;:&quot;&quot;,&quot;caption&quot;:&quot;&quot;,&quot;created_timestamp&quot;:&quot;0&quot;,&quot;copyright&quot;:&quot;&quot;,&quot;focal_length&quot;:&quot;0&quot;,&quot;iso&quot;:&quot;0&quot;,&quot;shutter_speed&quot;:&quot;0&quot;,&quot;title&quot;:&quot;&quot;}" data-image-title="Skyrim Dragonborn (4)" data-image-description="" data-medium-file="https://xombitgames.com/files/2013/02/Skyrim-Dragonborn-4-400x225.jpg" data-large-file="https://xombitgames.com/files/2013/02/Skyrim-Dragonborn-4-700x393.jpg" />
        </dt></dl><dl class='gallery-item'>
        <dt class='gallery-icon landscape'>
            <img width="700" height="393" src="https://xombitgames.com/files/2013/02/Skyrim-Dragonborn-3-700x393.jpg" class="attachment-large size-large" alt="Gameplay 3" srcset="https://xombitgames.com/files/2013/02/Skyrim-Dragonborn-3-700x393.jpg 700w, https://xombitgames.com/files/2013/02/Skyrim-Dragonborn-3-400x225.jpg 400w, https://xombitgames.com/files/2013/02/Skyrim-Dragonborn-3-220x123.jpg 220w, https://xombitgames.com/files/2013/02/Skyrim-Dragonborn-3.jpg 1280w" sizes="(max-width: 700px) 100vw, 700px" data-attachment-id="27625" data-orig-file="https://xombitgames.com/files/2013/02/Skyrim-Dragonborn-3.jpg" data-orig-size="1280,720" data-comments-opened="1" data-image-meta="{&quot;aperture&quot;:&quot;0&quot;,&quot;credit&quot;:&quot;&quot;,&quot;camera&quot;:&quot;&quot;,&quot;caption&quot;:&quot;&quot;,&quot;created_timestamp&quot;:&quot;0&quot;,&quot;copyright&quot;:&quot;&quot;,&quot;focal_length&quot;:&quot;0&quot;,&quot;iso&quot;:&quot;0&quot;,&quot;shutter_speed&quot;:&quot;0&quot;,&quot;title&quot;:&quot;&quot;}" data-image-title="Skyrim Dragonborn (3)" data-image-description="" data-medium-file="https://xombitgames.com/files/2013/02/Skyrim-Dragonborn-3-400x225.jpg" data-large-file="https://xombitgames.com/files/2013/02/Skyrim-Dragonborn-3-700x393.jpg" />
        </dt></dl><dl class='gallery-item'>
        <dt class='gallery-icon landscape'>
            <img width="700" height="393" src="https://xombitgames.com/files/2013/02/Skyrim-Dragonborn-2-700x393.jpg" class="attachment-large size-large" alt="Gameplay 2" srcset="https://xombitgames.com/files/2013/02/Skyrim-Dragonborn-2-700x393.jpg 700w, https://xombitgames.com/files/2013/02/Skyrim-Dragonborn-2-400x224.jpg 400w, https://xombitgames.com/files/2013/02/Skyrim-Dragonborn-2-220x123.jpg 220w, https://xombitgames.com/files/2013/02/Skyrim-Dragonborn-2.jpg 1300w" sizes="(max-width: 700px) 100vw, 700px" data-attachment-id="27624" data-orig-file="https://xombitgames.com/files/2013/02/Skyrim-Dragonborn-2.jpg" data-orig-size="1300,731" data-comments-opened="1" data-image-meta="{&quot;aperture&quot;:&quot;0&quot;,&quot;credit&quot;:&quot;&quot;,&quot;camera&quot;:&quot;&quot;,&quot;caption&quot;:&quot;&quot;,&quot;created_timestamp&quot;:&quot;0&quot;,&quot;copyright&quot;:&quot;&quot;,&quot;focal_length&quot;:&quot;0&quot;,&quot;iso&quot;:&quot;0&quot;,&quot;shutter_speed&quot;:&quot;0&quot;,&quot;title&quot;:&quot;&quot;}" data-image-title="Skyrim Dragonborn (2)" data-image-description="" data-medium-file="https://xombitgames.com/files/2013/02/Skyrim-Dragonborn-2-400x224.jpg" data-large-file="https://xombitgames.com/files/2013/02/Skyrim-Dragonborn-2-700x393.jpg" />
        </dt></dl><dl class='gallery-item'>
        <dt class='gallery-icon landscape'>
            <img width="700" height="393" src="https://xombitgames.com/files/2013/02/Skyrim-Dragonborn-1-700x393.jpg" class="attachment-large size-large" alt="Gameplay 1" srcset="https://xombitgames.com/files/2013/02/Skyrim-Dragonborn-1-700x393.jpg 700w, https://xombitgames.com/files/2013/02/Skyrim-Dragonborn-1-400x225.jpg 400w, https://xombitgames.com/files/2013/02/Skyrim-Dragonborn-1-220x123.jpg 220w, https://xombitgames.com/files/2013/02/Skyrim-Dragonborn-1.jpg 1280w" sizes="(max-width: 700px) 100vw, 700px" data-attachment-id="27623" data-orig-file="https://xombitgames.com/files/2013/02/Skyrim-Dragonborn-1.jpg" data-orig-size="1280,720" data-comments-opened="1" data-image-meta="{&quot;aperture&quot;:&quot;0&quot;,&quot;credit&quot;:&quot;&quot;,&quot;camera&quot;:&quot;&quot;,&quot;caption&quot;:&quot;&quot;,&quot;created_timestamp&quot;:&quot;0&quot;,&quot;copyright&quot;:&quot;&quot;,&quot;focal_length&quot;:&quot;0&quot;,&quot;iso&quot;:&quot;0&quot;,&quot;shutter_speed&quot;:&quot;0&quot;,&quot;title&quot;:&quot;&quot;}" data-image-title="Skyrim Dragonborn (1)" data-image-description="" data-medium-file="https://xombitgames.com/files/2013/02/Skyrim-Dragonborn-1-400x225.jpg" data-large-file="https://xombitgames.com/files/2013/02/Skyrim-Dragonborn-1-700x393.jpg" />
        </dt></dl><dl class='gallery-item'>
        <dt class='gallery-icon landscape'>
            <img width="700" height="372" src="https://xombitgames.com/files/2013/02/Skyrim-Dragonborn-700x372.jpg" class="attachment-large size-large" alt="Portada del juego" srcset="https://xombitgames.com/files/2013/02/Skyrim-Dragonborn-700x372.jpg 700w, https://xombitgames.com/files/2013/02/Skyrim-Dragonborn-400x212.jpg 400w, https://xombitgames.com/files/2013/02/Skyrim-Dragonborn-220x117.jpg 220w, https://xombitgames.com/files/2013/02/Skyrim-Dragonborn.jpg 1193w" sizes="(max-width: 700px) 100vw, 700px" data-attachment-id="27622" data-orig-file="https://xombitgames.com/files/2013/02/Skyrim-Dragonborn.jpg" data-orig-size="1193,635" data-comments-opened="1" data-image-meta="{&quot;aperture&quot;:&quot;0&quot;,&quot;credit&quot;:&quot;&quot;,&quot;camera&quot;:&quot;&quot;,&quot;caption&quot;:&quot;&quot;,&quot;created_timestamp&quot;:&quot;0&quot;,&quot;copyright&quot;:&quot;&quot;,&quot;focal_length&quot;:&quot;0&quot;,&quot;iso&quot;:&quot;0&quot;,&quot;shutter_speed&quot;:&quot;0&quot;,&quot;title&quot;:&quot;&quot;}" data-image-title="Skyrim Dragonborn" data-image-description="" data-medium-file="https://xombitgames.com/files/2013/02/Skyrim-Dragonborn-400x212.jpg" data-large-file="https://xombitgames.com/files/2013/02/Skyrim-Dragonborn-700x372.jpg" />
        </dt></dl><dl class='gallery-item'>
        <dt class='gallery-icon landscape'>
            <img width="700" height="408" src="https://xombitgames.com/files/2013/02/Impire-4-700x408.jpg" class="attachment-large size-large" alt="Gameplay 4" srcset="https://xombitgames.com/files/2013/02/Impire-4-700x408.jpg 700w, https://xombitgames.com/files/2013/02/Impire-4-400x233.jpg 400w, https://xombitgames.com/files/2013/02/Impire-4-220x128.jpg 220w, https://xombitgames.com/files/2013/02/Impire-4.jpg 1200w" sizes="(max-width: 700px) 100vw, 700px" data-attachment-id="27621" data-orig-file="https://xombitgames.com/files/2013/02/Impire-4.jpg" data-orig-size="1200,700" data-comments-opened="1" data-image-meta="{&quot;aperture&quot;:&quot;0&quot;,&quot;credit&quot;:&quot;&quot;,&quot;camera&quot;:&quot;&quot;,&quot;caption&quot;:&quot;&quot;,&quot;created_timestamp&quot;:&quot;0&quot;,&quot;copyright&quot;:&quot;&quot;,&quot;focal_length&quot;:&quot;0&quot;,&quot;iso&quot;:&quot;0&quot;,&quot;shutter_speed&quot;:&quot;0&quot;,&quot;title&quot;:&quot;&quot;}" data-image-title="Impire (4)" data-image-description="" data-medium-file="https://xombitgames.com/files/2013/02/Impire-4-400x233.jpg" data-large-file="https://xombitgames.com/files/2013/02/Impire-4-700x408.jpg" />
        </dt></dl><br style="clear: both" /><dl class='gallery-item'>
        <dt class='gallery-icon landscape'>
            <img width="700" height="438" src="https://xombitgames.com/files/2013/02/Impire-3-700x438.jpg" class="attachment-large size-large" alt="Gameplay 3" srcset="https://xombitgames.com/files/2013/02/Impire-3-700x438.jpg 700w, https://xombitgames.com/files/2013/02/Impire-3-400x250.jpg 400w, https://xombitgames.com/files/2013/02/Impire-3-220x137.jpg 220w, https://xombitgames.com/files/2013/02/Impire-3.jpg 1280w" sizes="(max-width: 700px) 100vw, 700px" data-attachment-id="27620" data-orig-file="https://xombitgames.com/files/2013/02/Impire-3.jpg" data-orig-size="1280,801" data-comments-opened="1" data-image-meta="{&quot;aperture&quot;:&quot;0&quot;,&quot;credit&quot;:&quot;&quot;,&quot;camera&quot;:&quot;&quot;,&quot;caption&quot;:&quot;&quot;,&quot;created_timestamp&quot;:&quot;0&quot;,&quot;copyright&quot;:&quot;&quot;,&quot;focal_length&quot;:&quot;0&quot;,&quot;iso&quot;:&quot;0&quot;,&quot;shutter_speed&quot;:&quot;0&quot;,&quot;title&quot;:&quot;&quot;}" data-image-title="Impire (3)" data-image-description="" data-medium-file="https://xombitgames.com/files/2013/02/Impire-3-400x250.jpg" data-large-file="https://xombitgames.com/files/2013/02/Impire-3-700x438.jpg" />
        </dt></dl><dl class='gallery-item'>
        <dt class='gallery-icon landscape'>
            <img width="700" height="404" src="https://xombitgames.com/files/2013/02/Impire-2-700x404.jpg" class="attachment-large size-large" alt="Gameplay 2" srcset="https://xombitgames.com/files/2013/02/Impire-2-700x404.jpg 700w, https://xombitgames.com/files/2013/02/Impire-2-400x231.jpg 400w, https://xombitgames.com/files/2013/02/Impire-2-220x127.jpg 220w, https://xombitgames.com/files/2013/02/Impire-2.jpg 1200w" sizes="(max-width: 700px) 100vw, 700px" data-attachment-id="27619" data-orig-file="https://xombitgames.com/files/2013/02/Impire-2.jpg" data-orig-size="1200,694" data-comments-opened="1" data-image-meta="{&quot;aperture&quot;:&quot;0&quot;,&quot;credit&quot;:&quot;&quot;,&quot;camera&quot;:&quot;&quot;,&quot;caption&quot;:&quot;&quot;,&quot;created_timestamp&quot;:&quot;0&quot;,&quot;copyright&quot;:&quot;&quot;,&quot;focal_length&quot;:&quot;0&quot;,&quot;iso&quot;:&quot;0&quot;,&quot;shutter_speed&quot;:&quot;0&quot;,&quot;title&quot;:&quot;&quot;}" data-image-title="Impire (2)" data-image-description="" data-medium-file="https://xombitgames.com/files/2013/02/Impire-2-400x231.jpg" data-large-file="https://xombitgames.com/files/2013/02/Impire-2-700x404.jpg" />
        </dt></dl><dl class='gallery-item'>
        <dt class='gallery-icon landscape'>
            <img width="700" height="406" src="https://xombitgames.com/files/2013/02/Impire-1-700x406.jpg" class="attachment-large size-large" alt="Gameplay 1" srcset="https://xombitgames.com/files/2013/02/Impire-1-700x406.jpg 700w, https://xombitgames.com/files/2013/02/Impire-1-400x232.jpg 400w, https://xombitgames.com/files/2013/02/Impire-1-220x127.jpg 220w, https://xombitgames.com/files/2013/02/Impire-1.jpg 1200w" sizes="(max-width: 700px) 100vw, 700px" data-attachment-id="27618" data-orig-file="https://xombitgames.com/files/2013/02/Impire-1.jpg" data-orig-size="1200,696" data-comments-opened="1" data-image-meta="{&quot;aperture&quot;:&quot;0&quot;,&quot;credit&quot;:&quot;&quot;,&quot;camera&quot;:&quot;&quot;,&quot;caption&quot;:&quot;&quot;,&quot;created_timestamp&quot;:&quot;0&quot;,&quot;copyright&quot;:&quot;&quot;,&quot;focal_length&quot;:&quot;0&quot;,&quot;iso&quot;:&quot;0&quot;,&quot;shutter_speed&quot;:&quot;0&quot;,&quot;title&quot;:&quot;&quot;}" data-image-title="Impire (1)" data-image-description="" data-medium-file="https://xombitgames.com/files/2013/02/Impire-1-400x232.jpg" data-large-file="https://xombitgames.com/files/2013/02/Impire-1-700x406.jpg" />
        </dt></dl><dl class='gallery-item'>
        <dt class='gallery-icon landscape'>
            <img width="700" height="287" src="https://xombitgames.com/files/2013/02/Impire-700x287.jpg" class="attachment-large size-large" alt="Portada del juego" srcset="https://xombitgames.com/files/2013/02/Impire-700x287.jpg 700w, https://xombitgames.com/files/2013/02/Impire-400x164.jpg 400w, https://xombitgames.com/files/2013/02/Impire-220x90.jpg 220w, https://xombitgames.com/files/2013/02/Impire.jpg 910w" sizes="(max-width: 700px) 100vw, 700px" data-attachment-id="27617" data-orig-file="https://xombitgames.com/files/2013/02/Impire.jpg" data-orig-size="910,374" data-comments-opened="1" data-image-meta="{&quot;aperture&quot;:&quot;0&quot;,&quot;credit&quot;:&quot;&quot;,&quot;camera&quot;:&quot;&quot;,&quot;caption&quot;:&quot;&quot;,&quot;created_timestamp&quot;:&quot;0&quot;,&quot;copyright&quot;:&quot;&quot;,&quot;focal_length&quot;:&quot;0&quot;,&quot;iso&quot;:&quot;0&quot;,&quot;shutter_speed&quot;:&quot;0&quot;,&quot;title&quot;:&quot;&quot;}" data-image-title="Impire" data-image-description="" data-medium-file="https://xombitgames.com/files/2013/02/Impire-400x164.jpg" data-large-file="https://xombitgames.com/files/2013/02/Impire-700x287.jpg" />
        </dt></dl><dl class='gallery-item'>
        <dt class='gallery-icon landscape'>
            <img width="700" height="393" src="https://xombitgames.com/files/2013/02/Aliens-Colonial-Marines-700x393.jpg" class="attachment-large size-large" alt="Portada del juego" srcset="https://xombitgames.com/files/2013/02/Aliens-Colonial-Marines-700x393.jpg 700w, https://xombitgames.com/files/2013/02/Aliens-Colonial-Marines-400x225.jpg 400w, https://xombitgames.com/files/2013/02/Aliens-Colonial-Marines-220x123.jpg 220w, https://xombitgames.com/files/2013/02/Aliens-Colonial-Marines.jpg 1280w" sizes="(max-width: 700px) 100vw, 700px" data-attachment-id="27616" data-orig-file="https://xombitgames.com/files/2013/02/Aliens-Colonial-Marines.jpg" data-orig-size="1280,720" data-comments-opened="1" data-image-meta="{&quot;aperture&quot;:&quot;0&quot;,&quot;credit&quot;:&quot;&quot;,&quot;camera&quot;:&quot;&quot;,&quot;caption&quot;:&quot;&quot;,&quot;created_timestamp&quot;:&quot;0&quot;,&quot;copyright&quot;:&quot;&quot;,&quot;focal_length&quot;:&quot;0&quot;,&quot;iso&quot;:&quot;0&quot;,&quot;shutter_speed&quot;:&quot;0&quot;,&quot;title&quot;:&quot;&quot;}" data-image-title="Aliens Colonial Marines" data-image-description="" data-medium-file="https://xombitgames.com/files/2013/02/Aliens-Colonial-Marines-400x225.jpg" data-large-file="https://xombitgames.com/files/2013/02/Aliens-Colonial-Marines-700x393.jpg" />
        </dt></dl><dl class='gallery-item'>
        <dt class='gallery-icon landscape'>
            <img width="700" height="393" src="https://xombitgames.com/files/2013/02/Aliens-Colonial-Marines-4-700x393.jpg" class="attachment-large size-large" alt="Gameplay 4" srcset="https://xombitgames.com/files/2013/02/Aliens-Colonial-Marines-4-700x393.jpg 700w, https://xombitgames.com/files/2013/02/Aliens-Colonial-Marines-4-400x225.jpg 400w, https://xombitgames.com/files/2013/02/Aliens-Colonial-Marines-4-220x123.jpg 220w" sizes="(max-width: 700px) 100vw, 700px" data-attachment-id="27615" data-orig-file="https://xombitgames.com/files/2013/02/Aliens-Colonial-Marines-4.jpg" data-orig-size="2000,1125" data-comments-opened="1" data-image-meta="{&quot;aperture&quot;:&quot;0&quot;,&quot;credit&quot;:&quot;&quot;,&quot;camera&quot;:&quot;&quot;,&quot;caption&quot;:&quot;&quot;,&quot;created_timestamp&quot;:&quot;0&quot;,&quot;copyright&quot;:&quot;&quot;,&quot;focal_length&quot;:&quot;0&quot;,&quot;iso&quot;:&quot;0&quot;,&quot;shutter_speed&quot;:&quot;0&quot;,&quot;title&quot;:&quot;&quot;}" data-image-title="Aliens Colonial Marines (4)" data-image-description="" data-medium-file="https://xombitgames.com/files/2013/02/Aliens-Colonial-Marines-4-400x225.jpg" data-large-file="https://xombitgames.com/files/2013/02/Aliens-Colonial-Marines-4-700x393.jpg" />
        </dt></dl><br style="clear: both" /><dl class='gallery-item'>
        <dt class='gallery-icon landscape'>
            <img width="700" height="377" src="https://xombitgames.com/files/2013/02/Aliens-Colonial-Marines-3-700x377.jpg" class="attachment-large size-large" alt="Gameplay 3" srcset="https://xombitgames.com/files/2013/02/Aliens-Colonial-Marines-3-700x377.jpg 700w, https://xombitgames.com/files/2013/02/Aliens-Colonial-Marines-3-400x215.jpg 400w, https://xombitgames.com/files/2013/02/Aliens-Colonial-Marines-3-220x118.jpg 220w, https://xombitgames.com/files/2013/02/Aliens-Colonial-Marines-3.jpg 1024w" sizes="(max-width: 700px) 100vw, 700px" data-attachment-id="27614" data-orig-file="https://xombitgames.com/files/2013/02/Aliens-Colonial-Marines-3.jpg" data-orig-size="1024,552" data-comments-opened="1" data-image-meta="{&quot;aperture&quot;:&quot;0&quot;,&quot;credit&quot;:&quot;&quot;,&quot;camera&quot;:&quot;&quot;,&quot;caption&quot;:&quot;&quot;,&quot;created_timestamp&quot;:&quot;0&quot;,&quot;copyright&quot;:&quot;&quot;,&quot;focal_length&quot;:&quot;0&quot;,&quot;iso&quot;:&quot;0&quot;,&quot;shutter_speed&quot;:&quot;0&quot;,&quot;title&quot;:&quot;&quot;}" data-image-title="Aliens Colonial Marines (3)" data-image-description="" data-medium-file="https://xombitgames.com/files/2013/02/Aliens-Colonial-Marines-3-400x215.jpg" data-large-file="https://xombitgames.com/files/2013/02/Aliens-Colonial-Marines-3-700x377.jpg" />
        </dt></dl><dl class='gallery-item'>
        <dt class='gallery-icon landscape'>
            <img width="700" height="393" src="https://xombitgames.com/files/2013/02/Aliens-Colonial-Marines-2-700x393.jpg" class="attachment-large size-large" alt="Gameplay 2" srcset="https://xombitgames.com/files/2013/02/Aliens-Colonial-Marines-2-700x393.jpg 700w, https://xombitgames.com/files/2013/02/Aliens-Colonial-Marines-2-400x225.jpg 400w, https://xombitgames.com/files/2013/02/Aliens-Colonial-Marines-2-220x123.jpg 220w" sizes="(max-width: 700px) 100vw, 700px" data-attachment-id="27613" data-orig-file="https://xombitgames.com/files/2013/02/Aliens-Colonial-Marines-2.jpg" data-orig-size="1920,1080" data-comments-opened="1" data-image-meta="{&quot;aperture&quot;:&quot;0&quot;,&quot;credit&quot;:&quot;&quot;,&quot;camera&quot;:&quot;&quot;,&quot;caption&quot;:&quot;&quot;,&quot;created_timestamp&quot;:&quot;0&quot;,&quot;copyright&quot;:&quot;&quot;,&quot;focal_length&quot;:&quot;0&quot;,&quot;iso&quot;:&quot;0&quot;,&quot;shutter_speed&quot;:&quot;0&quot;,&quot;title&quot;:&quot;&quot;}" data-image-title="Aliens Colonial Marines (2)" data-image-description="" data-medium-file="https://xombitgames.com/files/2013/02/Aliens-Colonial-Marines-2-400x225.jpg" data-large-file="https://xombitgames.com/files/2013/02/Aliens-Colonial-Marines-2-700x393.jpg" />
        </dt></dl><dl class='gallery-item'>
        <dt class='gallery-icon landscape'>
            <img width="700" height="379" src="https://xombitgames.com/files/2013/02/Aliens-Colonial-Marines-1-700x379.jpg" class="attachment-large size-large" alt="Gameplay 1" srcset="https://xombitgames.com/files/2013/02/Aliens-Colonial-Marines-1-700x379.jpg 700w, https://xombitgames.com/files/2013/02/Aliens-Colonial-Marines-1-400x216.jpg 400w, https://xombitgames.com/files/2013/02/Aliens-Colonial-Marines-1-220x119.jpg 220w, https://xombitgames.com/files/2013/02/Aliens-Colonial-Marines-1.jpg 1024w" sizes="(max-width: 700px) 100vw, 700px" data-attachment-id="27612" data-orig-file="https://xombitgames.com/files/2013/02/Aliens-Colonial-Marines-1.jpg" data-orig-size="1024,555" data-comments-opened="1" data-image-meta="{&quot;aperture&quot;:&quot;0&quot;,&quot;credit&quot;:&quot;&quot;,&quot;camera&quot;:&quot;&quot;,&quot;caption&quot;:&quot;&quot;,&quot;created_timestamp&quot;:&quot;0&quot;,&quot;copyright&quot;:&quot;&quot;,&quot;focal_length&quot;:&quot;0&quot;,&quot;iso&quot;:&quot;0&quot;,&quot;shutter_speed&quot;:&quot;0&quot;,&quot;title&quot;:&quot;&quot;}" data-image-title="Aliens Colonial Marines (1)" data-image-description="" data-medium-file="https://xombitgames.com/files/2013/02/Aliens-Colonial-Marines-1-400x216.jpg" data-large-file="https://xombitgames.com/files/2013/02/Aliens-Colonial-Marines-1-700x379.jpg" />
        </dt></dl><dl class='gallery-item'>
        <dt class='gallery-icon landscape'>
            <img width="700" height="387" src="https://xombitgames.com/files/2013/02/Alien-Breed-700x387.jpg" class="attachment-large size-large" alt="Portada del juego" srcset="https://xombitgames.com/files/2013/02/Alien-Breed-700x387.jpg 700w, https://xombitgames.com/files/2013/02/Alien-Breed-400x221.jpg 400w, https://xombitgames.com/files/2013/02/Alien-Breed-220x121.jpg 220w, https://xombitgames.com/files/2013/02/Alien-Breed.jpg 1022w" sizes="(max-width: 700px) 100vw, 700px" data-attachment-id="27611" data-orig-file="https://xombitgames.com/files/2013/02/Alien-Breed.jpg" data-orig-size="1022,566" data-comments-opened="1" data-image-meta="{&quot;aperture&quot;:&quot;0&quot;,&quot;credit&quot;:&quot;&quot;,&quot;camera&quot;:&quot;&quot;,&quot;caption&quot;:&quot;&quot;,&quot;created_timestamp&quot;:&quot;0&quot;,&quot;copyright&quot;:&quot;&quot;,&quot;focal_length&quot;:&quot;0&quot;,&quot;iso&quot;:&quot;0&quot;,&quot;shutter_speed&quot;:&quot;0&quot;,&quot;title&quot;:&quot;&quot;}" data-image-title="Alien Breed" data-image-description="" data-medium-file="https://xombitgames.com/files/2013/02/Alien-Breed-400x221.jpg" data-large-file="https://xombitgames.com/files/2013/02/Alien-Breed-700x387.jpg" />
        </dt></dl><dl class='gallery-item'>
        <dt class='gallery-icon landscape'>
            <img width="700" height="369" src="https://xombitgames.com/files/2013/02/Alien-Breed-4-700x369.jpg" class="attachment-large size-large" alt="Gameplay 4" srcset="https://xombitgames.com/files/2013/02/Alien-Breed-4-700x369.jpg 700w, https://xombitgames.com/files/2013/02/Alien-Breed-4-400x211.jpg 400w, https://xombitgames.com/files/2013/02/Alien-Breed-4-220x116.jpg 220w, https://xombitgames.com/files/2013/02/Alien-Breed-4.jpg 1279w" sizes="(max-width: 700px) 100vw, 700px" data-attachment-id="27610" data-orig-file="https://xombitgames.com/files/2013/02/Alien-Breed-4.jpg" data-orig-size="1279,675" data-comments-opened="1" data-image-meta="{&quot;aperture&quot;:&quot;0&quot;,&quot;credit&quot;:&quot;&quot;,&quot;camera&quot;:&quot;&quot;,&quot;caption&quot;:&quot;&quot;,&quot;created_timestamp&quot;:&quot;0&quot;,&quot;copyright&quot;:&quot;&quot;,&quot;focal_length&quot;:&quot;0&quot;,&quot;iso&quot;:&quot;0&quot;,&quot;shutter_speed&quot;:&quot;0&quot;,&quot;title&quot;:&quot;&quot;}" data-image-title="Alien Breed (4)" data-image-description="" data-medium-file="https://xombitgames.com/files/2013/02/Alien-Breed-4-400x211.jpg" data-large-file="https://xombitgames.com/files/2013/02/Alien-Breed-4-700x369.jpg" />
        </dt></dl><dl class='gallery-item'>
        <dt class='gallery-icon landscape'>
            <img width="700" height="370" src="https://xombitgames.com/files/2013/02/Alien-Breed-3-700x370.jpg" class="attachment-large size-large" alt="Gameplay 3" srcset="https://xombitgames.com/files/2013/02/Alien-Breed-3-700x370.jpg 700w, https://xombitgames.com/files/2013/02/Alien-Breed-3-400x211.jpg 400w, https://xombitgames.com/files/2013/02/Alien-Breed-3-220x116.jpg 220w, https://xombitgames.com/files/2013/02/Alien-Breed-3.jpg 1280w" sizes="(max-width: 700px) 100vw, 700px" data-attachment-id="27609" data-orig-file="https://xombitgames.com/files/2013/02/Alien-Breed-3.jpg" data-orig-size="1280,677" data-comments-opened="1" data-image-meta="{&quot;aperture&quot;:&quot;0&quot;,&quot;credit&quot;:&quot;&quot;,&quot;camera&quot;:&quot;&quot;,&quot;caption&quot;:&quot;&quot;,&quot;created_timestamp&quot;:&quot;0&quot;,&quot;copyright&quot;:&quot;&quot;,&quot;focal_length&quot;:&quot;0&quot;,&quot;iso&quot;:&quot;0&quot;,&quot;shutter_speed&quot;:&quot;0&quot;,&quot;title&quot;:&quot;&quot;}" data-image-title="Alien Breed (3)" data-image-description="" data-medium-file="https://xombitgames.com/files/2013/02/Alien-Breed-3-400x211.jpg" data-large-file="https://xombitgames.com/files/2013/02/Alien-Breed-3-700x370.jpg" />
        </dt></dl><br style="clear: both" /><dl class='gallery-item'>
        <dt class='gallery-icon landscape'>
            <img width="700" height="370" src="https://xombitgames.com/files/2013/02/Alien-Breed-2-700x370.jpg" class="attachment-large size-large" alt="Gameplay 2" srcset="https://xombitgames.com/files/2013/02/Alien-Breed-2-700x370.jpg 700w, https://xombitgames.com/files/2013/02/Alien-Breed-2-400x211.jpg 400w, https://xombitgames.com/files/2013/02/Alien-Breed-2-220x116.jpg 220w, https://xombitgames.com/files/2013/02/Alien-Breed-2.jpg 1280w" sizes="(max-width: 700px) 100vw, 700px" data-attachment-id="27608" data-orig-file="https://xombitgames.com/files/2013/02/Alien-Breed-2.jpg" data-orig-size="1280,677" data-comments-opened="1" data-image-meta="{&quot;aperture&quot;:&quot;0&quot;,&quot;credit&quot;:&quot;&quot;,&quot;camera&quot;:&quot;&quot;,&quot;caption&quot;:&quot;&quot;,&quot;created_timestamp&quot;:&quot;0&quot;,&quot;copyright&quot;:&quot;&quot;,&quot;focal_length&quot;:&quot;0&quot;,&quot;iso&quot;:&quot;0&quot;,&quot;shutter_speed&quot;:&quot;0&quot;,&quot;title&quot;:&quot;&quot;}" data-image-title="Alien Breed (2)" data-image-description="" data-medium-file="https://xombitgames.com/files/2013/02/Alien-Breed-2-400x211.jpg" data-large-file="https://xombitgames.com/files/2013/02/Alien-Breed-2-700x370.jpg" />
        </dt></dl><dl class='gallery-item'>
        <dt class='gallery-icon landscape'>
            <img width="700" height="396" src="https://xombitgames.com/files/2013/02/Alien-Breed-1-700x396.jpg" class="attachment-large size-large" alt="Gameplay 1" srcset="https://xombitgames.com/files/2013/02/Alien-Breed-1-700x396.jpg 700w, https://xombitgames.com/files/2013/02/Alien-Breed-1-400x226.jpg 400w, https://xombitgames.com/files/2013/02/Alien-Breed-1-220x124.jpg 220w, https://xombitgames.com/files/2013/02/Alien-Breed-1.jpg 1271w" sizes="(max-width: 700px) 100vw, 700px" data-attachment-id="27607" data-orig-file="https://xombitgames.com/files/2013/02/Alien-Breed-1.jpg" data-orig-size="1271,720" data-comments-opened="1" data-image-meta="{&quot;aperture&quot;:&quot;0&quot;,&quot;credit&quot;:&quot;&quot;,&quot;camera&quot;:&quot;&quot;,&quot;caption&quot;:&quot;&quot;,&quot;created_timestamp&quot;:&quot;0&quot;,&quot;copyright&quot;:&quot;&quot;,&quot;focal_length&quot;:&quot;0&quot;,&quot;iso&quot;:&quot;0&quot;,&quot;shutter_speed&quot;:&quot;0&quot;,&quot;title&quot;:&quot;&quot;}" data-image-title="Alien Breed (1)" data-image-description="" data-medium-file="https://xombitgames.com/files/2013/02/Alien-Breed-1-400x226.jpg" data-large-file="https://xombitgames.com/files/2013/02/Alien-Breed-1-700x396.jpg" />
        </dt></dl>
        <br style='clear: both' />
    </div>