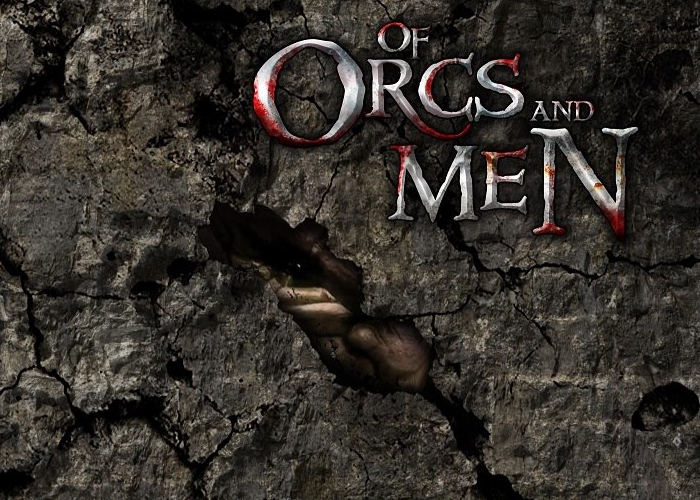 Of Orcs and Men es la nueva apuesta de Cyanide Studios tras su Juego de Tronos. Manteniendo unas bases similares, esta vez nos traen una nueva IP que promete, que cumple en cierta medida y que es un paso más en el progreso de aprendizaje de esta compañía novel.
Argumento
Alianza de humanos bajo un solo gobierno que quiere expandirse, deciden hacerlo por el territorio de los Orcos y estalla una guerra. Tras varias décadas de lucha, los orcos están al borde de la extinción, esclavizados. Un clan fiero, los Bloodjaws decide embarcarse en una misión suicida, asesinar al Emperador. En la piel de Arkail, comenzaremos un viaje hacia el seno del Imperio para asestar un golpe a su corazón. Estigio será nuestro guía, un goblin que habla, y que demuestra tener una picaresca única.
Argumento interesante, con múltiples decisiones a lo largo del juego, y aunque no cuenta con una historia épica, sí que estamos ante un guión elaborado.
Ficha del producto
Desarrollador: Cyanide
Distribuidora: Badland Games
Lanzamiento: 11 de octubre de 2012
Género: Rol y RPG (fantasía)
Idiomas: Inglés (voces), Español (textos)
Formato: DVD y Bluray
Multijugador: No
Online: No
Calificación: PEGI +16
Disponibilidad y precios
Primeras impresiones y jugabilidad
Tenemos zonas establecidas, enemigos con una pauta de patrulla y un objetivo muy simple en la mayoría de ocasiones, avanzar acabando con todo. Estigio puede entrar en un modo sigilo, con el que podemos ir acabando con rezagados, patrullas apartadas y demás, para luego entrar a lo bestia con Arkail y acabar con el resto.
En la lucha por turnos, manejamos a los dos personajes. Cada uno posee un par de posturas, Arkail, agresivo y defensivo, Estigio, cuerpo a cuerpo y a distancia. Además Arkail tiene una barra de furia, que al llenarse entrará en estado Berserker, donde arrasa con todo, hasta con el pequeño aliado si lo pilla por banda.
Hay niveles, habilidades (mejoras de las mismas) e inventario. No hay una moneda propia (puntos de trueque limitados), y nos encontraremos con un limitado numero de vendedores que hasta pueden mejorar el equipo.
Apartado gráfico y sonoro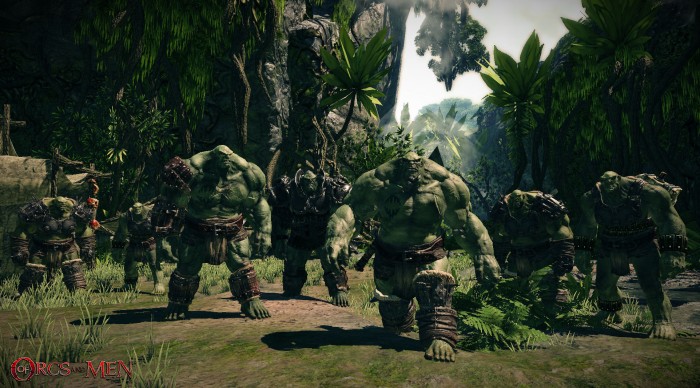 Of Orcs and Men luce muy bien a nivel personajes (aunque se repiten en demasía los modelos enemigos), con paisajes muy bonitos y bien hechos de fondo, pero petardea un poco en algunas zonas a corta distancia. Se nota bastante la mejoría respecto a Juego de Tronos.
El doblaje al inglés es bastante bueno (Estigio es muy divertido) y la banda sonora se presenta interesante pero pasa desapercibida, ya que solo vamos a disfrutarla en contadas ocasiones.
Duración, dificultad y extras
Un juego largo, lineal en lo que al mapa se refiere (siempre avanzar), pero con muchas cosas secundarias por hacer, misiones de sigilo, de cacería, duelos, obtención de objetos, mejoras, hay de todo. Disponemos de varios niveles de dificultad, estemos en el que estemos la complejidad radica en el número y clase de enemigos, llegará el momento en el que habrá que elegir muy bien las habilidades que usar y con quién usarlas.
Conclusiones
80
<
p>Of Orcs and Men es el juego más ambicioso de Cyanide Studios. Sigue sin llegar a ser un must have pero la compañía va mejorando juego tras juego, y cada vez con mejores resultados. ¿Una compra obligada? a día de hoy no, pero con una bajada de precio es un juego estupendo al que dedicarle vuestro tiempo.
Galería de imágenes
    <style type='text/css'>
        #gallery-2 {
            margin: auto;
        }
        #gallery-2 .gallery-item {
            float: left;
            margin-top: 10px;
            text-align: center;
            width: 16%;
        }
        #gallery-2 img {
            border: 2px solid #cfcfcf;
        }
        #gallery-2 .gallery-caption {
            margin-left: 0;
        }
        /* see gallery_shortcode() in wp-includes/media.php */
    </style>
    <div data-carousel-extra='{"blog_id":27,"permalink":"https:\/\/xombitgames.com\/2013\/03\/analisis-of-orcs-and-men-gungnir-games","likes_blog_id":40960699}' id='gallery-2' class='gallery galleryid-21211 gallery-columns-6 gallery-size-thumbnail'><dl class='gallery-item'>
        <dt class='gallery-icon landscape'>
            <a href='https://xombitgames.com/2013/03/analisis-of-orcs-and-men-gungnir-games/of-orcs-and-men-15'><img width="100" height="100" src="https://xombitgames.com/files/2013/03/Of-Orcs-and-Men-100x100.jpg" class="attachment-thumbnail size-thumbnail" alt="Imagen destacada del juego" srcset="https://xombitgames.com/files/2013/03/Of-Orcs-and-Men-100x100.jpg 100w, https://xombitgames.com/files/2013/03/Of-Orcs-and-Men-50x50.jpg 50w, https://xombitgames.com/files/2013/03/Of-Orcs-and-Men-118x118.jpg 118w" sizes="(max-width: 100px) 100vw, 100px" data-attachment-id="29396" data-orig-file="https://xombitgames.com/files/2013/03/Of-Orcs-and-Men.jpg" data-orig-size="700,500" data-comments-opened="1" data-image-meta="{&quot;aperture&quot;:&quot;0&quot;,&quot;credit&quot;:&quot;&quot;,&quot;camera&quot;:&quot;&quot;,&quot;caption&quot;:&quot;&quot;,&quot;created_timestamp&quot;:&quot;0&quot;,&quot;copyright&quot;:&quot;&quot;,&quot;focal_length&quot;:&quot;0&quot;,&quot;iso&quot;:&quot;0&quot;,&quot;shutter_speed&quot;:&quot;0&quot;,&quot;title&quot;:&quot;&quot;}" data-image-title="Of Orcs and Men" data-image-description="" data-medium-file="https://xombitgames.com/files/2013/03/Of-Orcs-and-Men-400x285.jpg" data-large-file="https://xombitgames.com/files/2013/03/Of-Orcs-and-Men.jpg" /></a>
        </dt></dl><dl class='gallery-item'>
        <dt class='gallery-icon landscape'>
            <a href='https://xombitgames.com/2013/03/analisis-of-orcs-and-men-gungnir-games/of-orcs-and-men-14'><img width="100" height="100" src="https://xombitgames.com/files/2013/03/Of-Orcs-and-Men-14-100x100.jpg" class="attachment-thumbnail size-thumbnail" alt="Gameplay 14" srcset="https://xombitgames.com/files/2013/03/Of-Orcs-and-Men-14-100x100.jpg 100w, https://xombitgames.com/files/2013/03/Of-Orcs-and-Men-14-50x50.jpg 50w, https://xombitgames.com/files/2013/03/Of-Orcs-and-Men-14-118x118.jpg 118w" sizes="(max-width: 100px) 100vw, 100px" data-attachment-id="29395" data-orig-file="https://xombitgames.com/files/2013/03/Of-Orcs-and-Men-14.jpg" data-orig-size="1200,675" data-comments-opened="1" data-image-meta="{&quot;aperture&quot;:&quot;0&quot;,&quot;credit&quot;:&quot;&quot;,&quot;camera&quot;:&quot;&quot;,&quot;caption&quot;:&quot;&quot;,&quot;created_timestamp&quot;:&quot;0&quot;,&quot;copyright&quot;:&quot;&quot;,&quot;focal_length&quot;:&quot;0&quot;,&quot;iso&quot;:&quot;0&quot;,&quot;shutter_speed&quot;:&quot;0&quot;,&quot;title&quot;:&quot;&quot;}" data-image-title="Of Orcs and Men (14)" data-image-description="" data-medium-file="https://xombitgames.com/files/2013/03/Of-Orcs-and-Men-14-400x225.jpg" data-large-file="https://xombitgames.com/files/2013/03/Of-Orcs-and-Men-14-700x393.jpg" /></a>
        </dt></dl><dl class='gallery-item'>
        <dt class='gallery-icon landscape'>
            <a href='https://xombitgames.com/2013/03/analisis-of-orcs-and-men-gungnir-games/of-orcs-and-men-13'><img width="100" height="100" src="https://xombitgames.com/files/2013/03/Of-Orcs-and-Men-13-100x100.jpg" class="attachment-thumbnail size-thumbnail" alt="Gameplay 13" srcset="https://xombitgames.com/files/2013/03/Of-Orcs-and-Men-13-100x100.jpg 100w, https://xombitgames.com/files/2013/03/Of-Orcs-and-Men-13-50x50.jpg 50w, https://xombitgames.com/files/2013/03/Of-Orcs-and-Men-13-118x118.jpg 118w" sizes="(max-width: 100px) 100vw, 100px" data-attachment-id="29394" data-orig-file="https://xombitgames.com/files/2013/03/Of-Orcs-and-Men-13.jpg" data-orig-size="1920,1080" data-comments-opened="1" data-image-meta="{&quot;aperture&quot;:&quot;0&quot;,&quot;credit&quot;:&quot;&quot;,&quot;camera&quot;:&quot;&quot;,&quot;caption&quot;:&quot;&quot;,&quot;created_timestamp&quot;:&quot;0&quot;,&quot;copyright&quot;:&quot;&quot;,&quot;focal_length&quot;:&quot;0&quot;,&quot;iso&quot;:&quot;0&quot;,&quot;shutter_speed&quot;:&quot;0&quot;,&quot;title&quot;:&quot;&quot;}" data-image-title="Of Orcs and Men (13)" data-image-description="" data-medium-file="https://xombitgames.com/files/2013/03/Of-Orcs-and-Men-13-400x225.jpg" data-large-file="https://xombitgames.com/files/2013/03/Of-Orcs-and-Men-13-700x393.jpg" /></a>
        </dt></dl><dl class='gallery-item'>
        <dt class='gallery-icon landscape'>
            <a href='https://xombitgames.com/2013/03/analisis-of-orcs-and-men-gungnir-games/of-orcs-and-men-12'><img width="100" height="100" src="https://xombitgames.com/files/2013/03/Of-Orcs-and-Men-12-100x100.jpg" class="attachment-thumbnail size-thumbnail" alt="Gameplay 12" srcset="https://xombitgames.com/files/2013/03/Of-Orcs-and-Men-12-100x100.jpg 100w, https://xombitgames.com/files/2013/03/Of-Orcs-and-Men-12-50x50.jpg 50w, https://xombitgames.com/files/2013/03/Of-Orcs-and-Men-12-118x118.jpg 118w" sizes="(max-width: 100px) 100vw, 100px" data-attachment-id="29393" data-orig-file="https://xombitgames.com/files/2013/03/Of-Orcs-and-Men-12.jpg" data-orig-size="1200,675" data-comments-opened="1" data-image-meta="{&quot;aperture&quot;:&quot;0&quot;,&quot;credit&quot;:&quot;&quot;,&quot;camera&quot;:&quot;&quot;,&quot;caption&quot;:&quot;&quot;,&quot;created_timestamp&quot;:&quot;0&quot;,&quot;copyright&quot;:&quot;&quot;,&quot;focal_length&quot;:&quot;0&quot;,&quot;iso&quot;:&quot;0&quot;,&quot;shutter_speed&quot;:&quot;0&quot;,&quot;title&quot;:&quot;&quot;}" data-image-title="Of Orcs and Men (12)" data-image-description="" data-medium-file="https://xombitgames.com/files/2013/03/Of-Orcs-and-Men-12-400x225.jpg" data-large-file="https://xombitgames.com/files/2013/03/Of-Orcs-and-Men-12-700x393.jpg" /></a>
        </dt></dl><dl class='gallery-item'>
        <dt class='gallery-icon landscape'>
            <a href='https://xombitgames.com/2013/03/analisis-of-orcs-and-men-gungnir-games/of-orcs-and-men-11'><img width="100" height="100" src="https://xombitgames.com/files/2013/03/Of-Orcs-and-Men-11-100x100.jpg" class="attachment-thumbnail size-thumbnail" alt="Gameplay 11" srcset="https://xombitgames.com/files/2013/03/Of-Orcs-and-Men-11-100x100.jpg 100w, https://xombitgames.com/files/2013/03/Of-Orcs-and-Men-11-50x50.jpg 50w, https://xombitgames.com/files/2013/03/Of-Orcs-and-Men-11-118x118.jpg 118w" sizes="(max-width: 100px) 100vw, 100px" data-attachment-id="29392" data-orig-file="https://xombitgames.com/files/2013/03/Of-Orcs-and-Men-11.jpg" data-orig-size="1024,576" data-comments-opened="1" data-image-meta="{&quot;aperture&quot;:&quot;0&quot;,&quot;credit&quot;:&quot;&quot;,&quot;camera&quot;:&quot;&quot;,&quot;caption&quot;:&quot;&quot;,&quot;created_timestamp&quot;:&quot;0&quot;,&quot;copyright&quot;:&quot;&quot;,&quot;focal_length&quot;:&quot;0&quot;,&quot;iso&quot;:&quot;0&quot;,&quot;shutter_speed&quot;:&quot;0&quot;,&quot;title&quot;:&quot;&quot;}" data-image-title="Of Orcs and Men (11)" data-image-description="" data-medium-file="https://xombitgames.com/files/2013/03/Of-Orcs-and-Men-11-400x225.jpg" data-large-file="https://xombitgames.com/files/2013/03/Of-Orcs-and-Men-11-700x393.jpg" /></a>
        </dt></dl><dl class='gallery-item'>
        <dt class='gallery-icon landscape'>
            <a href='https://xombitgames.com/2013/03/analisis-of-orcs-and-men-gungnir-games/of-orcs-and-men-10'><img width="100" height="100" src="https://xombitgames.com/files/2013/03/Of-Orcs-and-Men-10-100x100.jpg" class="attachment-thumbnail size-thumbnail" alt="Gameplay 10" srcset="https://xombitgames.com/files/2013/03/Of-Orcs-and-Men-10-100x100.jpg 100w, https://xombitgames.com/files/2013/03/Of-Orcs-and-Men-10-50x50.jpg 50w, https://xombitgames.com/files/2013/03/Of-Orcs-and-Men-10-118x118.jpg 118w" sizes="(max-width: 100px) 100vw, 100px" data-attachment-id="29391" data-orig-file="https://xombitgames.com/files/2013/03/Of-Orcs-and-Men-10.jpg" data-orig-size="1000,625" data-comments-opened="1" data-image-meta="{&quot;aperture&quot;:&quot;0&quot;,&quot;credit&quot;:&quot;&quot;,&quot;camera&quot;:&quot;&quot;,&quot;caption&quot;:&quot;&quot;,&quot;created_timestamp&quot;:&quot;0&quot;,&quot;copyright&quot;:&quot;&quot;,&quot;focal_length&quot;:&quot;0&quot;,&quot;iso&quot;:&quot;0&quot;,&quot;shutter_speed&quot;:&quot;0&quot;,&quot;title&quot;:&quot;&quot;}" data-image-title="Of Orcs and Men (10)" data-image-description="" data-medium-file="https://xombitgames.com/files/2013/03/Of-Orcs-and-Men-10-400x250.jpg" data-large-file="https://xombitgames.com/files/2013/03/Of-Orcs-and-Men-10-700x437.jpg" /></a>
        </dt></dl><br style="clear: both" /><dl class='gallery-item'>
        <dt class='gallery-icon landscape'>
            <a href='https://xombitgames.com/2013/03/analisis-of-orcs-and-men-gungnir-games/of-orcs-and-men-9'><img width="100" height="100" src="https://xombitgames.com/files/2013/03/Of-Orcs-and-Men-9-100x100.jpg" class="attachment-thumbnail size-thumbnail" alt="Gameplay 9" srcset="https://xombitgames.com/files/2013/03/Of-Orcs-and-Men-9-100x100.jpg 100w, https://xombitgames.com/files/2013/03/Of-Orcs-and-Men-9-50x50.jpg 50w, https://xombitgames.com/files/2013/03/Of-Orcs-and-Men-9-118x118.jpg 118w" sizes="(max-width: 100px) 100vw, 100px" data-attachment-id="29390" data-orig-file="https://xombitgames.com/files/2013/03/Of-Orcs-and-Men-9.jpg" data-orig-size="1280,789" data-comments-opened="1" data-image-meta="{&quot;aperture&quot;:&quot;0&quot;,&quot;credit&quot;:&quot;&quot;,&quot;camera&quot;:&quot;&quot;,&quot;caption&quot;:&quot;&quot;,&quot;created_timestamp&quot;:&quot;0&quot;,&quot;copyright&quot;:&quot;&quot;,&quot;focal_length&quot;:&quot;0&quot;,&quot;iso&quot;:&quot;0&quot;,&quot;shutter_speed&quot;:&quot;0&quot;,&quot;title&quot;:&quot;&quot;}" data-image-title="Of Orcs and Men (9)" data-image-description="" data-medium-file="https://xombitgames.com/files/2013/03/Of-Orcs-and-Men-9-400x246.jpg" data-large-file="https://xombitgames.com/files/2013/03/Of-Orcs-and-Men-9-700x431.jpg" /></a>
        </dt></dl><dl class='gallery-item'>
        <dt class='gallery-icon landscape'>
            <a href='https://xombitgames.com/2013/03/analisis-of-orcs-and-men-gungnir-games/of-orcs-and-men-8'><img width="100" height="100" src="https://xombitgames.com/files/2013/03/Of-Orcs-and-Men-8-100x100.jpg" class="attachment-thumbnail size-thumbnail" alt="Gameplay 8" srcset="https://xombitgames.com/files/2013/03/Of-Orcs-and-Men-8-100x100.jpg 100w, https://xombitgames.com/files/2013/03/Of-Orcs-and-Men-8-50x50.jpg 50w, https://xombitgames.com/files/2013/03/Of-Orcs-and-Men-8-118x118.jpg 118w" sizes="(max-width: 100px) 100vw, 100px" data-attachment-id="29389" data-orig-file="https://xombitgames.com/files/2013/03/Of-Orcs-and-Men-8.jpg" data-orig-size="1279,654" data-comments-opened="1" data-image-meta="{&quot;aperture&quot;:&quot;0&quot;,&quot;credit&quot;:&quot;&quot;,&quot;camera&quot;:&quot;&quot;,&quot;caption&quot;:&quot;&quot;,&quot;created_timestamp&quot;:&quot;0&quot;,&quot;copyright&quot;:&quot;&quot;,&quot;focal_length&quot;:&quot;0&quot;,&quot;iso&quot;:&quot;0&quot;,&quot;shutter_speed&quot;:&quot;0&quot;,&quot;title&quot;:&quot;&quot;}" data-image-title="Of Orcs and Men (8)" data-image-description="" data-medium-file="https://xombitgames.com/files/2013/03/Of-Orcs-and-Men-8-400x204.jpg" data-large-file="https://xombitgames.com/files/2013/03/Of-Orcs-and-Men-8-700x357.jpg" /></a>
        </dt></dl><dl class='gallery-item'>
        <dt class='gallery-icon landscape'>
            <a href='https://xombitgames.com/2013/03/analisis-of-orcs-and-men-gungnir-games/of-orcs-and-men-7'><img width="100" height="100" src="https://xombitgames.com/files/2013/03/Of-Orcs-and-Men-7-100x100.jpg" class="attachment-thumbnail size-thumbnail" alt="Gameplay 7" srcset="https://xombitgames.com/files/2013/03/Of-Orcs-and-Men-7-100x100.jpg 100w, https://xombitgames.com/files/2013/03/Of-Orcs-and-Men-7-50x50.jpg 50w, https://xombitgames.com/files/2013/03/Of-Orcs-and-Men-7-118x118.jpg 118w" sizes="(max-width: 100px) 100vw, 100px" data-attachment-id="29388" data-orig-file="https://xombitgames.com/files/2013/03/Of-Orcs-and-Men-7.jpg" data-orig-size="1920,1058" data-comments-opened="1" data-image-meta="{&quot;aperture&quot;:&quot;0&quot;,&quot;credit&quot;:&quot;&quot;,&quot;camera&quot;:&quot;&quot;,&quot;caption&quot;:&quot;&quot;,&quot;created_timestamp&quot;:&quot;0&quot;,&quot;copyright&quot;:&quot;&quot;,&quot;focal_length&quot;:&quot;0&quot;,&quot;iso&quot;:&quot;0&quot;,&quot;shutter_speed&quot;:&quot;0&quot;,&quot;title&quot;:&quot;&quot;}" data-image-title="Of Orcs and Men (7)" data-image-description="" data-medium-file="https://xombitgames.com/files/2013/03/Of-Orcs-and-Men-7-400x220.jpg" data-large-file="https://xombitgames.com/files/2013/03/Of-Orcs-and-Men-7-700x385.jpg" /></a>
        </dt></dl><dl class='gallery-item'>
        <dt class='gallery-icon landscape'>
            <a href='https://xombitgames.com/2013/03/analisis-of-orcs-and-men-gungnir-games/of-orcs-and-men-6'><img width="100" height="100" src="https://xombitgames.com/files/2013/03/Of-Orcs-and-Men-6-100x100.jpg" class="attachment-thumbnail size-thumbnail" alt="Gameplay 6" srcset="https://xombitgames.com/files/2013/03/Of-Orcs-and-Men-6-100x100.jpg 100w, https://xombitgames.com/files/2013/03/Of-Orcs-and-Men-6-50x50.jpg 50w, https://xombitgames.com/files/2013/03/Of-Orcs-and-Men-6-118x118.jpg 118w" sizes="(max-width: 100px) 100vw, 100px" data-attachment-id="29387" data-orig-file="https://xombitgames.com/files/2013/03/Of-Orcs-and-Men-6.jpg" data-orig-size="1366,768" data-comments-opened="1" data-image-meta="{&quot;aperture&quot;:&quot;0&quot;,&quot;credit&quot;:&quot;&quot;,&quot;camera&quot;:&quot;&quot;,&quot;caption&quot;:&quot;&quot;,&quot;created_timestamp&quot;:&quot;0&quot;,&quot;copyright&quot;:&quot;&quot;,&quot;focal_length&quot;:&quot;0&quot;,&quot;iso&quot;:&quot;0&quot;,&quot;shutter_speed&quot;:&quot;0&quot;,&quot;title&quot;:&quot;&quot;}" data-image-title="Of Orcs and Men (6)" data-image-description="" data-medium-file="https://xombitgames.com/files/2013/03/Of-Orcs-and-Men-6-400x224.jpg" data-large-file="https://xombitgames.com/files/2013/03/Of-Orcs-and-Men-6-700x393.jpg" /></a>
        </dt></dl><dl class='gallery-item'>
        <dt class='gallery-icon landscape'>
            <a href='https://xombitgames.com/2013/03/analisis-of-orcs-and-men-gungnir-games/of-orcs-and-men-5-2'><img width="100" height="100" src="https://xombitgames.com/files/2013/03/Of-Orcs-and-Men-5-100x100.jpg" class="attachment-thumbnail size-thumbnail" alt="Gameplay 5" srcset="https://xombitgames.com/files/2013/03/Of-Orcs-and-Men-5-100x100.jpg 100w, https://xombitgames.com/files/2013/03/Of-Orcs-and-Men-5-50x50.jpg 50w, https://xombitgames.com/files/2013/03/Of-Orcs-and-Men-5-118x118.jpg 118w" sizes="(max-width: 100px) 100vw, 100px" data-attachment-id="29386" data-orig-file="https://xombitgames.com/files/2013/03/Of-Orcs-and-Men-5.jpg" data-orig-size="1280,720" data-comments-opened="1" data-image-meta="{&quot;aperture&quot;:&quot;0&quot;,&quot;credit&quot;:&quot;&quot;,&quot;camera&quot;:&quot;&quot;,&quot;caption&quot;:&quot;&quot;,&quot;created_timestamp&quot;:&quot;0&quot;,&quot;copyright&quot;:&quot;&quot;,&quot;focal_length&quot;:&quot;0&quot;,&quot;iso&quot;:&quot;0&quot;,&quot;shutter_speed&quot;:&quot;0&quot;,&quot;title&quot;:&quot;&quot;}" data-image-title="Of Orcs and Men (5)" data-image-description="" data-medium-file="https://xombitgames.com/files/2013/03/Of-Orcs-and-Men-5-400x225.jpg" data-large-file="https://xombitgames.com/files/2013/03/Of-Orcs-and-Men-5-700x393.jpg" /></a>
        </dt></dl><dl class='gallery-item'>
        <dt class='gallery-icon landscape'>
            <a href='https://xombitgames.com/2013/03/analisis-of-orcs-and-men-gungnir-games/of-orcs-and-men-4-2'><img width="100" height="100" src="https://xombitgames.com/files/2013/03/Of-Orcs-and-Men-4-100x100.jpg" class="attachment-thumbnail size-thumbnail" alt="Gameplay 4" srcset="https://xombitgames.com/files/2013/03/Of-Orcs-and-Men-4-100x100.jpg 100w, https://xombitgames.com/files/2013/03/Of-Orcs-and-Men-4-50x50.jpg 50w, https://xombitgames.com/files/2013/03/Of-Orcs-and-Men-4-118x118.jpg 118w" sizes="(max-width: 100px) 100vw, 100px" data-attachment-id="29385" data-orig-file="https://xombitgames.com/files/2013/03/Of-Orcs-and-Men-4.jpg" data-orig-size="1920,1080" data-comments-opened="1" data-image-meta="{&quot;aperture&quot;:&quot;0&quot;,&quot;credit&quot;:&quot;&quot;,&quot;camera&quot;:&quot;&quot;,&quot;caption&quot;:&quot;&quot;,&quot;created_timestamp&quot;:&quot;0&quot;,&quot;copyright&quot;:&quot;&quot;,&quot;focal_length&quot;:&quot;0&quot;,&quot;iso&quot;:&quot;0&quot;,&quot;shutter_speed&quot;:&quot;0&quot;,&quot;title&quot;:&quot;&quot;}" data-image-title="Of Orcs and Men (4)" data-image-description="" data-medium-file="https://xombitgames.com/files/2013/03/Of-Orcs-and-Men-4-400x225.jpg" data-large-file="https://xombitgames.com/files/2013/03/Of-Orcs-and-Men-4-700x393.jpg" /></a>
        </dt></dl><br style="clear: both" /><dl class='gallery-item'>
        <dt class='gallery-icon landscape'>
            <a href='https://xombitgames.com/2013/03/analisis-of-orcs-and-men-gungnir-games/of-orcs-and-men-3-2'><img width="100" height="100" src="https://xombitgames.com/files/2013/03/Of-Orcs-and-Men-3-100x100.jpg" class="attachment-thumbnail size-thumbnail" alt="Gameplay 3" srcset="https://xombitgames.com/files/2013/03/Of-Orcs-and-Men-3-100x100.jpg 100w, https://xombitgames.com/files/2013/03/Of-Orcs-and-Men-3-50x50.jpg 50w, https://xombitgames.com/files/2013/03/Of-Orcs-and-Men-3-118x118.jpg 118w" sizes="(max-width: 100px) 100vw, 100px" data-attachment-id="29384" data-orig-file="https://xombitgames.com/files/2013/03/Of-Orcs-and-Men-3.jpg" data-orig-size="1280,720" data-comments-opened="1" data-image-meta="{&quot;aperture&quot;:&quot;0&quot;,&quot;credit&quot;:&quot;&quot;,&quot;camera&quot;:&quot;&quot;,&quot;caption&quot;:&quot;&quot;,&quot;created_timestamp&quot;:&quot;0&quot;,&quot;copyright&quot;:&quot;&quot;,&quot;focal_length&quot;:&quot;0&quot;,&quot;iso&quot;:&quot;0&quot;,&quot;shutter_speed&quot;:&quot;0&quot;,&quot;title&quot;:&quot;&quot;}" data-image-title="Of Orcs and Men (3)" data-image-description="" data-medium-file="https://xombitgames.com/files/2013/03/Of-Orcs-and-Men-3-400x225.jpg" data-large-file="https://xombitgames.com/files/2013/03/Of-Orcs-and-Men-3-700x393.jpg" /></a>
        </dt></dl><dl class='gallery-item'>
        <dt class='gallery-icon landscape'>
            <a href='https://xombitgames.com/2013/03/analisis-of-orcs-and-men-gungnir-games/of-orcs-and-men-2-2'><img width="100" height="100" src="https://xombitgames.com/files/2013/03/Of-Orcs-and-Men-2-100x100.jpg" class="attachment-thumbnail size-thumbnail" alt="Gameplay 2" srcset="https://xombitgames.com/files/2013/03/Of-Orcs-and-Men-2-100x100.jpg 100w, https://xombitgames.com/files/2013/03/Of-Orcs-and-Men-2-50x50.jpg 50w, https://xombitgames.com/files/2013/03/Of-Orcs-and-Men-2-118x118.jpg 118w" sizes="(max-width: 100px) 100vw, 100px" data-attachment-id="29383" data-orig-file="https://xombitgames.com/files/2013/03/Of-Orcs-and-Men-2.jpg" data-orig-size="1200,675" data-comments-opened="1" data-image-meta="{&quot;aperture&quot;:&quot;0&quot;,&quot;credit&quot;:&quot;&quot;,&quot;camera&quot;:&quot;&quot;,&quot;caption&quot;:&quot;&quot;,&quot;created_timestamp&quot;:&quot;0&quot;,&quot;copyright&quot;:&quot;&quot;,&quot;focal_length&quot;:&quot;0&quot;,&quot;iso&quot;:&quot;0&quot;,&quot;shutter_speed&quot;:&quot;0&quot;,&quot;title&quot;:&quot;&quot;}" data-image-title="Of Orcs and Men (2)" data-image-description="" data-medium-file="https://xombitgames.com/files/2013/03/Of-Orcs-and-Men-2-400x225.jpg" data-large-file="https://xombitgames.com/files/2013/03/Of-Orcs-and-Men-2-700x393.jpg" /></a>
        </dt></dl><dl class='gallery-item'>
        <dt class='gallery-icon landscape'>
            <a href='https://xombitgames.com/2013/03/analisis-of-orcs-and-men-gungnir-games/of-orcs-and-men-1-2'><img width="100" height="100" src="https://xombitgames.com/files/2013/03/Of-Orcs-and-Men-1-100x100.jpg" class="attachment-thumbnail size-thumbnail" alt="Gameplay 1" srcset="https://xombitgames.com/files/2013/03/Of-Orcs-and-Men-1-100x100.jpg 100w, https://xombitgames.com/files/2013/03/Of-Orcs-and-Men-1-50x50.jpg 50w, https://xombitgames.com/files/2013/03/Of-Orcs-and-Men-1-118x118.jpg 118w" sizes="(max-width: 100px) 100vw, 100px" data-attachment-id="29382" data-orig-file="https://xombitgames.com/files/2013/03/Of-Orcs-and-Men-1.jpg" data-orig-size="1024,640" data-comments-opened="1" data-image-meta="{&quot;aperture&quot;:&quot;0&quot;,&quot;credit&quot;:&quot;&quot;,&quot;camera&quot;:&quot;&quot;,&quot;caption&quot;:&quot;&quot;,&quot;created_timestamp&quot;:&quot;0&quot;,&quot;copyright&quot;:&quot;&quot;,&quot;focal_length&quot;:&quot;0&quot;,&quot;iso&quot;:&quot;0&quot;,&quot;shutter_speed&quot;:&quot;0&quot;,&quot;title&quot;:&quot;&quot;}" data-image-title="Of Orcs and Men (1)" data-image-description="" data-medium-file="https://xombitgames.com/files/2013/03/Of-Orcs-and-Men-1-400x250.jpg" data-large-file="https://xombitgames.com/files/2013/03/Of-Orcs-and-Men-1-700x437.jpg" /></a>
        </dt></dl><dl class='gallery-item'>
        <dt class='gallery-icon landscape'>
            <a href='https://xombitgames.com/2013/03/analisis-of-orcs-and-men-gungnir-games/of-orcs-and-men-orcos'><img width="100" height="100" src="https://xombitgames.com/files/2012/11/Of-orcs-and-men-Orcos-100x100.jpg" class="attachment-thumbnail size-thumbnail" alt="Of orcs and men Orcos" srcset="https://xombitgames.com/files/2012/11/Of-orcs-and-men-Orcos-100x100.jpg 100w, https://xombitgames.com/files/2012/11/Of-orcs-and-men-Orcos-50x50.jpg 50w, https://xombitgames.com/files/2012/11/Of-orcs-and-men-Orcos-118x118.jpg 118w" sizes="(max-width: 100px) 100vw, 100px" data-attachment-id="21212" data-orig-file="https://xombitgames.com/files/2012/11/Of-orcs-and-men-Orcos.jpg" data-orig-size="1924,1068" data-comments-opened="1" data-image-meta="{&quot;aperture&quot;:&quot;0&quot;,&quot;credit&quot;:&quot;&quot;,&quot;camera&quot;:&quot;&quot;,&quot;caption&quot;:&quot;&quot;,&quot;created_timestamp&quot;:&quot;0&quot;,&quot;copyright&quot;:&quot;&quot;,&quot;focal_length&quot;:&quot;0&quot;,&quot;iso&quot;:&quot;0&quot;,&quot;shutter_speed&quot;:&quot;0&quot;,&quot;title&quot;:&quot;&quot;}" data-image-title="Of orcs and men Orcos" data-image-description="" data-medium-file="https://xombitgames.com/files/2012/11/Of-orcs-and-men-Orcos-400x222.jpg" data-large-file="https://xombitgames.com/files/2012/11/Of-orcs-and-men-Orcos-700x388.jpg" /></a>
        </dt></dl><dl class='gallery-item'>
        <dt class='gallery-icon landscape'>
            <a href='https://xombitgames.com/2013/03/analisis-of-orcs-and-men-gungnir-games/of-orcs-and-men-arkail-y-estigio'><img width="100" height="100" src="https://xombitgames.com/files/2012/11/Of-orcs-and-men-Arkail-y-Estigio-100x100.jpg" class="attachment-thumbnail size-thumbnail" alt="Of orcs and men Arkail y Estigio" srcset="https://xombitgames.com/files/2012/11/Of-orcs-and-men-Arkail-y-Estigio-100x100.jpg 100w, https://xombitgames.com/files/2012/11/Of-orcs-and-men-Arkail-y-Estigio-50x50.jpg 50w, https://xombitgames.com/files/2012/11/Of-orcs-and-men-Arkail-y-Estigio-118x118.jpg 118w" sizes="(max-width: 100px) 100vw, 100px" data-attachment-id="21213" data-orig-file="https://xombitgames.com/files/2012/11/Of-orcs-and-men-Arkail-y-Estigio.jpg" data-orig-size="700,500" data-comments-opened="1" data-image-meta="{&quot;aperture&quot;:&quot;0&quot;,&quot;credit&quot;:&quot;&quot;,&quot;camera&quot;:&quot;&quot;,&quot;caption&quot;:&quot;&quot;,&quot;created_timestamp&quot;:&quot;0&quot;,&quot;copyright&quot;:&quot;&quot;,&quot;focal_length&quot;:&quot;0&quot;,&quot;iso&quot;:&quot;0&quot;,&quot;shutter_speed&quot;:&quot;0&quot;,&quot;title&quot;:&quot;&quot;}" data-image-title="Of orcs and men Arkail y Estigio" data-image-description="" data-medium-file="https://xombitgames.com/files/2012/11/Of-orcs-and-men-Arkail-y-Estigio-400x285.jpg" data-large-file="https://xombitgames.com/files/2012/11/Of-orcs-and-men-Arkail-y-Estigio.jpg" /></a>
        </dt></dl><dl class='gallery-item'>
        <dt class='gallery-icon landscape'>
            <a href='https://xombitgames.com/2013/03/analisis-of-orcs-and-men-gungnir-games/of-orcs-and-men-batalla'><img width="100" height="100" src="https://xombitgames.com/files/2012/11/Of-orcs-and-men-Batalla-100x100.jpg" class="attachment-thumbnail size-thumbnail" alt="Of orcs and men Batalla" srcset="https://xombitgames.com/files/2012/11/Of-orcs-and-men-Batalla-100x100.jpg 100w, https://xombitgames.com/files/2012/11/Of-orcs-and-men-Batalla-50x50.jpg 50w, https://xombitgames.com/files/2012/11/Of-orcs-and-men-Batalla-118x118.jpg 118w" sizes="(max-width: 100px) 100vw, 100px" data-attachment-id="21214" data-orig-file="https://xombitgames.com/files/2012/11/Of-orcs-and-men-Batalla.jpg" data-orig-size="1920,1080" data-comments-opened="1" data-image-meta="{&quot;aperture&quot;:&quot;0&quot;,&quot;credit&quot;:&quot;&quot;,&quot;camera&quot;:&quot;&quot;,&quot;caption&quot;:&quot;&quot;,&quot;created_timestamp&quot;:&quot;0&quot;,&quot;copyright&quot;:&quot;&quot;,&quot;focal_length&quot;:&quot;0&quot;,&quot;iso&quot;:&quot;0&quot;,&quot;shutter_speed&quot;:&quot;0&quot;,&quot;title&quot;:&quot;&quot;}" data-image-title="Of orcs and men Batalla" data-image-description="" data-medium-file="https://xombitgames.com/files/2012/11/Of-orcs-and-men-Batalla-400x225.jpg" data-large-file="https://xombitgames.com/files/2012/11/Of-orcs-and-men-Batalla-700x393.jpg" /></a>
        </dt></dl><br style="clear: both" />
    </div>