Se suponía que Microsoft presentaría Xbox 720 el próximo día 26 de abril y ahora lo han pasado a mediados de mayo, esto no tiene arreglo. El hype generado por las grandes compañías seguirá coexistiendo con nosotros por mucho tiempo y, como usuarios, tendremos que tragar con ello. De todos modos, hoy os traemos algo más de chicha para esta nueva y última semana del mes, que comenzamos mañana. Una vuelta al infierno, el retorno de una saga interespacial, zombis por doquier y dioses que quieren recuperar su sitio en el Olimpo se entremezclan hoy aquí.
Don't Starve (PC)
Hace pocas semanas anunciábamos que los creadores de Shank y Mark of the Ninja estaban trabajando duro en este título. Podría ser uno de los grandes éxitos de este año, ya que aúna supervivencia, acción, puzles y RPG en esta historia. Nos ha sorprendido la supervivencia tan extrema con la que están jugando y que no sólo la fuerza bruta nos salva de peligros, sino nuestro ingenio. Un juego muy original creado desde la nada por Klei Entertainment, y nos llegará únicamente en inglés, por el momento.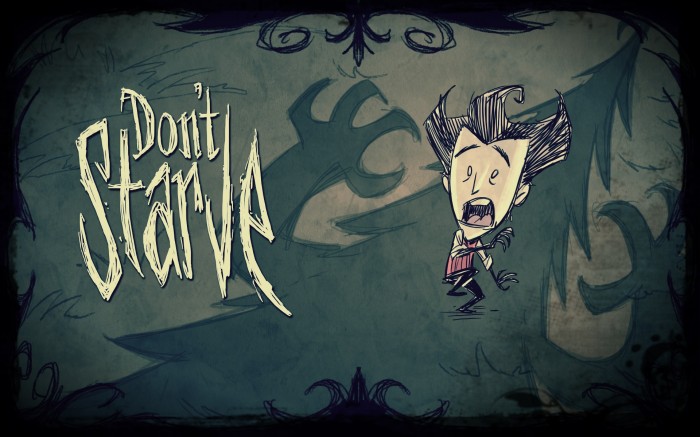 El juego tiene un estilo visual muy llamativo, tétrico más bien, y nuestro protagonista es un científico algo desaliñado cuya mala suerte le ha llevado a tierras infernales desde donde deberá utilizar su inteligencia para salir airoso de estos lares. El juego, en exclusiva para PC saldrá el próximo 23 de abril y podrá descargarse por unos 10 euros al cambio. Es una oportunidad poder probar este título que entremezcla varios géneros y que no dejará indiferente a nadie, eso os lo aseguro.
God Mode (PC, Xbox 360, PS3)
¿Quién no ha soñado alguna vez en convertirse en un dios, o en tener sus poderes y su inmortalidad? Bien pues con God Mode vais a seguir soñando, ya que nuestro protagonista es un descendiente de dioses que ha perdido todos sus poderes transformándose en mortal. Su familia fue expulsada del Olimpo y él deberá bajar hasta las profundidades del mundo de Hades para luchar por volver a su lugar original. Desarrollado por Old School Games, una nueva compañía que ha sabido coger las riendas de un proyecto así.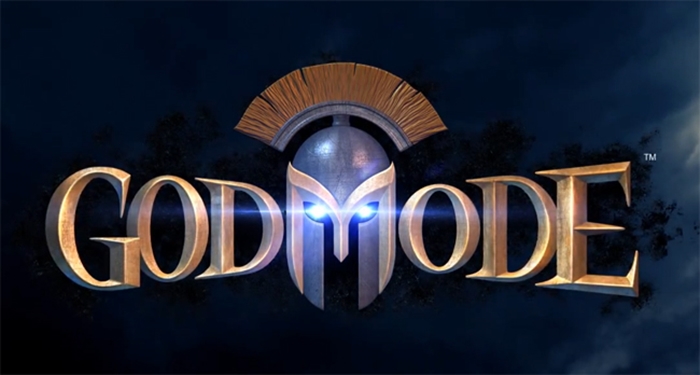 El 23 de abril ha sido el día elegido para lanzar esta joyita por parte de Atlus, que contará con un modo historia y un multijugador online en el que podrán participar hasta cuatro contendientes. El título pinta realmente bien, con unos acabados 3D y unos escenarios muy cuidados. Y por un precio cercano a los 10 euros es una compra/descarga bastante asegurada. La semana pasada pudimos ver su salida en PC y Xbox 360 y ahora le toca el turno a PS3.
Dead Island Riptide (PS3, Xbox 360, PC)
Una buena ración de zombis nunca viene nada mal en los tiempos que corren. Esta semana vuelven las criaturitas de la desarrolladora Techland para comernos el cerebro, esta vez sí. En esta segunda entrega de Dead Island primará el conseguir diversos elementos para fortificar mejor nuestra zona protegida y defendernos así de las hordas de zombis que nos asaltarán en cualquier momento del día o de la noche. Deep Silver, que acompaña en su distribución, y viendo el hype montado por culpa de la primera entrega, ha sabido montárselo bien.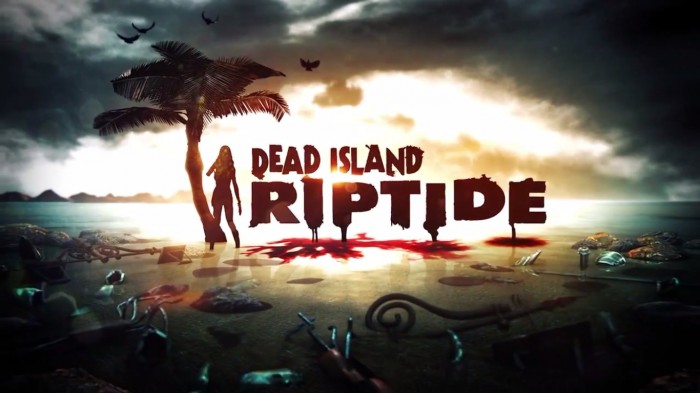 Esta expectación ha sido generada a causa del gran éxito que tuvo la primera parte de la franquicia y que pilló por sorpresa a sus creadores. Ahora seguiremos pudiendo controlar a los cuatro protagonistas del primer juego, con el añadido de un compañero más. La personalización de las armas es un aspecto destacable de la saga que cobra en Riptide una nueva y más amplia dimensión. El próximo 26 de abril lo tendremos en tiendas y descarga por entre 37 y 45 euros.
Star Trek (PC, PS3, Xbox 360)
Nunca ha sido santo de mi devoción, pero Star Trek siempre ha tenido millones de seguidores en todo el mundo al igual que Star Wars o El Señor de los Anillos y eso significa que no es tan malo. Al contrario que con Dead Island, Star Trek no necesita de una ración de hype para llamar la atención, de hecho no se había escuchado nada de ruido al respecto en los últimos meses. Y ahora el día 26 lo tenemos en venta en tiendas para las tres plataformas líderes en el sector.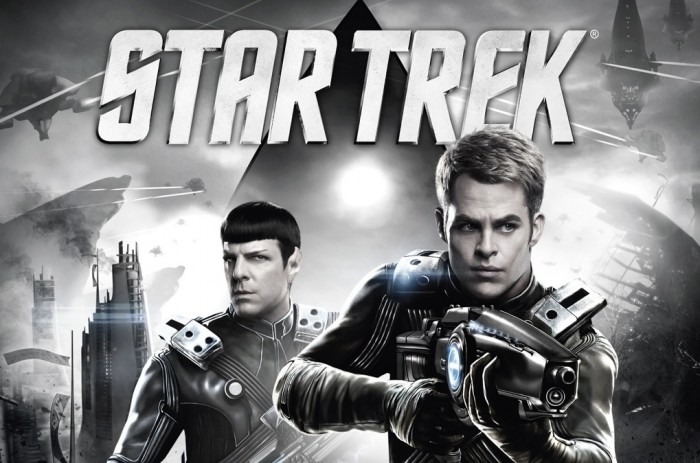 Actualmente se está rodando una nueva secuela de la saga para el cine, así que no viene nada mal una ampliación del universo Star Trek en cuanto a los videojuegos se refiere. Será un título de acción en el que la cooperación entre Kirk y Spock será clave para avanzar en el juego. El juego estará repleto de momentos de pura acción y unos gráficos que, si no les pasa como a los de Aliens Colonial Marines, sobresalen y son resultones. El próximo 26 de abril lo tendremos a la venta por un precio que varía entre los 37 euros de PC y los 50 euros de consolas.
Deadly Premonition The Director's Cut (PS3)
Toybox Games nos trae, después de dos años, la versión remasterizada para PS3 de Deadly Premonition. Esta entrega vendrá cargada de mejoras con respecto al juego que apareciera en 2010 para Xbox 360. Los añadidos a este survival horror son, entre otros, la alta definición de sus texturas, la compatibilidad con el 3D esteorcópico, PlayStation Move. una nueva cámara fotográfica, nuevas escenas y algún que otro contenido descargable extra como coches, trajes y objetos.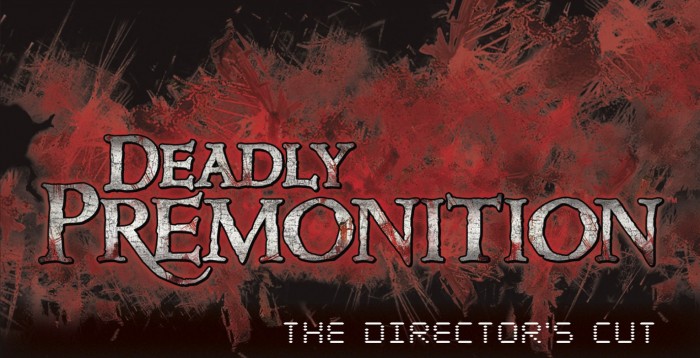 En determinados lugares de compra podrán conseguirse, previa reserva, el primer contenido descargable de los dos que están ya planteados, además de una suscripción gratuita durante 90 días a PlayStation Plus, con todo lo que conlleva. El 26 de abril saldrá a la venta oficialmente por unos 37 euros, un precio que podría haber sido muy superior si no hubiera sido por la presión de los jugadores que veían en unos 50 euros un trato abusivo dado que el juego salió en Xbox 360 hace dos años por cerca de 30 euros.
Galería de imágenes
    <style type='text/css'>
        #gallery-2 {
            margin: auto;
        }
        #gallery-2 .gallery-item {
            float: left;
            margin-top: 10px;
            text-align: center;
            width: 16%;
        }
        #gallery-2 img {
            border: 2px solid #cfcfcf;
        }
        #gallery-2 .gallery-caption {
            margin-left: 0;
        }
        /* see gallery_shortcode() in wp-includes/media.php */
    </style>
    <div data-carousel-extra='{"blog_id":27,"permalink":"https:\/\/xombitgames.com\/2013\/04\/lanzamientos-abril13-semana4","likes_blog_id":40960699}' id='gallery-2' class='gallery galleryid-33068 gallery-columns-6 gallery-size-large'><dl class='gallery-item'>
        <dt class='gallery-icon landscape'>
            <img width="700" height="359" src="https://xombitgames.com/files/2013/04/Deadly-Premonition-Directors-Cut-1-700x359.jpg" class="attachment-large size-large" alt="Gameplay 1" srcset="https://xombitgames.com/files/2013/04/Deadly-Premonition-Directors-Cut-1-700x359.jpg 700w, https://xombitgames.com/files/2013/04/Deadly-Premonition-Directors-Cut-1-400x205.jpg 400w, https://xombitgames.com/files/2013/04/Deadly-Premonition-Directors-Cut-1-220x113.jpg 220w, https://xombitgames.com/files/2013/04/Deadly-Premonition-Directors-Cut-1.jpg 1280w" sizes="(max-width: 700px) 100vw, 700px" data-attachment-id="33085" data-orig-file="https://xombitgames.com/files/2013/04/Deadly-Premonition-Directors-Cut-1.jpg" data-orig-size="1280,658" data-comments-opened="1" data-image-meta="{&quot;aperture&quot;:&quot;0&quot;,&quot;credit&quot;:&quot;&quot;,&quot;camera&quot;:&quot;&quot;,&quot;caption&quot;:&quot;&quot;,&quot;created_timestamp&quot;:&quot;0&quot;,&quot;copyright&quot;:&quot;&quot;,&quot;focal_length&quot;:&quot;0&quot;,&quot;iso&quot;:&quot;0&quot;,&quot;shutter_speed&quot;:&quot;0&quot;,&quot;title&quot;:&quot;&quot;}" data-image-title="Deadly Premonition Director&#8217;s Cut (1)" data-image-description="" data-medium-file="https://xombitgames.com/files/2013/04/Deadly-Premonition-Directors-Cut-1-400x205.jpg" data-large-file="https://xombitgames.com/files/2013/04/Deadly-Premonition-Directors-Cut-1-700x359.jpg" />
        </dt></dl><dl class='gallery-item'>
        <dt class='gallery-icon landscape'>
            <img width="700" height="393" src="https://xombitgames.com/files/2013/04/Deadly-Premonition-Directors-Cut-2-700x393.jpg" class="attachment-large size-large" alt="Gameplay 2" srcset="https://xombitgames.com/files/2013/04/Deadly-Premonition-Directors-Cut-2-700x393.jpg 700w, https://xombitgames.com/files/2013/04/Deadly-Premonition-Directors-Cut-2-400x225.jpg 400w, https://xombitgames.com/files/2013/04/Deadly-Premonition-Directors-Cut-2-220x123.jpg 220w, https://xombitgames.com/files/2013/04/Deadly-Premonition-Directors-Cut-2.jpg 1280w" sizes="(max-width: 700px) 100vw, 700px" data-attachment-id="33086" data-orig-file="https://xombitgames.com/files/2013/04/Deadly-Premonition-Directors-Cut-2.jpg" data-orig-size="1280,720" data-comments-opened="1" data-image-meta="{&quot;aperture&quot;:&quot;0&quot;,&quot;credit&quot;:&quot;&quot;,&quot;camera&quot;:&quot;&quot;,&quot;caption&quot;:&quot;&quot;,&quot;created_timestamp&quot;:&quot;0&quot;,&quot;copyright&quot;:&quot;&quot;,&quot;focal_length&quot;:&quot;0&quot;,&quot;iso&quot;:&quot;0&quot;,&quot;shutter_speed&quot;:&quot;0&quot;,&quot;title&quot;:&quot;&quot;}" data-image-title="Deadly Premonition Director&#8217;s Cut (2)" data-image-description="" data-medium-file="https://xombitgames.com/files/2013/04/Deadly-Premonition-Directors-Cut-2-400x225.jpg" data-large-file="https://xombitgames.com/files/2013/04/Deadly-Premonition-Directors-Cut-2-700x393.jpg" />
        </dt></dl><dl class='gallery-item'>
        <dt class='gallery-icon landscape'>
            <img width="700" height="393" src="https://xombitgames.com/files/2013/04/Deadly-Premonition-Directors-Cut-3-700x393.jpg" class="attachment-large size-large" alt="Gameplay 3" srcset="https://xombitgames.com/files/2013/04/Deadly-Premonition-Directors-Cut-3-700x393.jpg 700w, https://xombitgames.com/files/2013/04/Deadly-Premonition-Directors-Cut-3-400x225.jpg 400w, https://xombitgames.com/files/2013/04/Deadly-Premonition-Directors-Cut-3-220x123.jpg 220w, https://xombitgames.com/files/2013/04/Deadly-Premonition-Directors-Cut-3.jpg 1024w" sizes="(max-width: 700px) 100vw, 700px" data-attachment-id="33087" data-orig-file="https://xombitgames.com/files/2013/04/Deadly-Premonition-Directors-Cut-3.jpg" data-orig-size="1024,576" data-comments-opened="1" data-image-meta="{&quot;aperture&quot;:&quot;0&quot;,&quot;credit&quot;:&quot;&quot;,&quot;camera&quot;:&quot;&quot;,&quot;caption&quot;:&quot;&quot;,&quot;created_timestamp&quot;:&quot;0&quot;,&quot;copyright&quot;:&quot;&quot;,&quot;focal_length&quot;:&quot;0&quot;,&quot;iso&quot;:&quot;0&quot;,&quot;shutter_speed&quot;:&quot;0&quot;,&quot;title&quot;:&quot;&quot;}" data-image-title="Deadly Premonition Director&#8217;s Cut (3)" data-image-description="" data-medium-file="https://xombitgames.com/files/2013/04/Deadly-Premonition-Directors-Cut-3-400x225.jpg" data-large-file="https://xombitgames.com/files/2013/04/Deadly-Premonition-Directors-Cut-3-700x393.jpg" />
        </dt></dl><dl class='gallery-item'>
        <dt class='gallery-icon landscape'>
            <img width="700" height="393" src="https://xombitgames.com/files/2013/04/Deadly-Premonition-Directors-Cut-4-700x393.jpg" class="attachment-large size-large" alt="Gameplay 4" srcset="https://xombitgames.com/files/2013/04/Deadly-Premonition-Directors-Cut-4-700x393.jpg 700w, https://xombitgames.com/files/2013/04/Deadly-Premonition-Directors-Cut-4-400x225.jpg 400w, https://xombitgames.com/files/2013/04/Deadly-Premonition-Directors-Cut-4-220x123.jpg 220w, https://xombitgames.com/files/2013/04/Deadly-Premonition-Directors-Cut-4.jpg 1024w" sizes="(max-width: 700px) 100vw, 700px" data-attachment-id="33088" data-orig-file="https://xombitgames.com/files/2013/04/Deadly-Premonition-Directors-Cut-4.jpg" data-orig-size="1024,576" data-comments-opened="1" data-image-meta="{&quot;aperture&quot;:&quot;0&quot;,&quot;credit&quot;:&quot;&quot;,&quot;camera&quot;:&quot;&quot;,&quot;caption&quot;:&quot;&quot;,&quot;created_timestamp&quot;:&quot;0&quot;,&quot;copyright&quot;:&quot;&quot;,&quot;focal_length&quot;:&quot;0&quot;,&quot;iso&quot;:&quot;0&quot;,&quot;shutter_speed&quot;:&quot;0&quot;,&quot;title&quot;:&quot;&quot;}" data-image-title="Deadly Premonition Director&#8217;s Cut (4)" data-image-description="" data-medium-file="https://xombitgames.com/files/2013/04/Deadly-Premonition-Directors-Cut-4-400x225.jpg" data-large-file="https://xombitgames.com/files/2013/04/Deadly-Premonition-Directors-Cut-4-700x393.jpg" />
        </dt></dl><dl class='gallery-item'>
        <dt class='gallery-icon landscape'>
            <img width="700" height="358" src="https://xombitgames.com/files/2013/04/Deadly-Premonition-Directors-Cut-700x358.jpg" class="attachment-large size-large" alt="Portada del juego" srcset="https://xombitgames.com/files/2013/04/Deadly-Premonition-Directors-Cut-700x358.jpg 700w, https://xombitgames.com/files/2013/04/Deadly-Premonition-Directors-Cut-400x204.jpg 400w, https://xombitgames.com/files/2013/04/Deadly-Premonition-Directors-Cut-220x112.jpg 220w, https://xombitgames.com/files/2013/04/Deadly-Premonition-Directors-Cut.jpg 1530w" sizes="(max-width: 700px) 100vw, 700px" data-attachment-id="33089" data-orig-file="https://xombitgames.com/files/2013/04/Deadly-Premonition-Directors-Cut.jpg" data-orig-size="1530,783" data-comments-opened="1" data-image-meta="{&quot;aperture&quot;:&quot;0&quot;,&quot;credit&quot;:&quot;&quot;,&quot;camera&quot;:&quot;&quot;,&quot;caption&quot;:&quot;&quot;,&quot;created_timestamp&quot;:&quot;0&quot;,&quot;copyright&quot;:&quot;&quot;,&quot;focal_length&quot;:&quot;0&quot;,&quot;iso&quot;:&quot;0&quot;,&quot;shutter_speed&quot;:&quot;0&quot;,&quot;title&quot;:&quot;&quot;}" data-image-title="Deadly Premonition Director&#8217;s Cut" data-image-description="" data-medium-file="https://xombitgames.com/files/2013/04/Deadly-Premonition-Directors-Cut-400x204.jpg" data-large-file="https://xombitgames.com/files/2013/04/Deadly-Premonition-Directors-Cut-700x358.jpg" />
        </dt></dl><dl class='gallery-item'>
        <dt class='gallery-icon landscape'>
            <img width="700" height="393" src="https://xombitgames.com/files/2013/04/Dead-Island-Riptide-1-700x393.jpg" class="attachment-large size-large" alt="Gameplay 1" srcset="https://xombitgames.com/files/2013/04/Dead-Island-Riptide-1-700x393.jpg 700w, https://xombitgames.com/files/2013/04/Dead-Island-Riptide-1-400x224.jpg 400w, https://xombitgames.com/files/2013/04/Dead-Island-Riptide-1-220x123.jpg 220w, https://xombitgames.com/files/2013/04/Dead-Island-Riptide-1.jpg 1000w" sizes="(max-width: 700px) 100vw, 700px" data-attachment-id="33090" data-orig-file="https://xombitgames.com/files/2013/04/Dead-Island-Riptide-1.jpg" data-orig-size="1000,562" data-comments-opened="1" data-image-meta="{&quot;aperture&quot;:&quot;0&quot;,&quot;credit&quot;:&quot;&quot;,&quot;camera&quot;:&quot;&quot;,&quot;caption&quot;:&quot;&quot;,&quot;created_timestamp&quot;:&quot;0&quot;,&quot;copyright&quot;:&quot;&quot;,&quot;focal_length&quot;:&quot;0&quot;,&quot;iso&quot;:&quot;0&quot;,&quot;shutter_speed&quot;:&quot;0&quot;,&quot;title&quot;:&quot;&quot;}" data-image-title="Dead Island Riptide (1)" data-image-description="" data-medium-file="https://xombitgames.com/files/2013/04/Dead-Island-Riptide-1-400x224.jpg" data-large-file="https://xombitgames.com/files/2013/04/Dead-Island-Riptide-1-700x393.jpg" />
        </dt></dl><br style="clear: both" /><dl class='gallery-item'>
        <dt class='gallery-icon landscape'>
            <img width="700" height="393" src="https://xombitgames.com/files/2013/04/Dead-Island-Riptide-2-700x393.jpg" class="attachment-large size-large" alt="Gameplay 2" srcset="https://xombitgames.com/files/2013/04/Dead-Island-Riptide-2-700x393.jpg 700w, https://xombitgames.com/files/2013/04/Dead-Island-Riptide-2-400x225.jpg 400w, https://xombitgames.com/files/2013/04/Dead-Island-Riptide-2-220x123.jpg 220w, https://xombitgames.com/files/2013/04/Dead-Island-Riptide-2.jpg 1024w" sizes="(max-width: 700px) 100vw, 700px" data-attachment-id="33091" data-orig-file="https://xombitgames.com/files/2013/04/Dead-Island-Riptide-2.jpg" data-orig-size="1024,576" data-comments-opened="1" data-image-meta="{&quot;aperture&quot;:&quot;0&quot;,&quot;credit&quot;:&quot;&quot;,&quot;camera&quot;:&quot;&quot;,&quot;caption&quot;:&quot;&quot;,&quot;created_timestamp&quot;:&quot;0&quot;,&quot;copyright&quot;:&quot;&quot;,&quot;focal_length&quot;:&quot;0&quot;,&quot;iso&quot;:&quot;0&quot;,&quot;shutter_speed&quot;:&quot;0&quot;,&quot;title&quot;:&quot;&quot;}" data-image-title="Dead Island Riptide (2)" data-image-description="" data-medium-file="https://xombitgames.com/files/2013/04/Dead-Island-Riptide-2-400x225.jpg" data-large-file="https://xombitgames.com/files/2013/04/Dead-Island-Riptide-2-700x393.jpg" />
        </dt></dl><dl class='gallery-item'>
        <dt class='gallery-icon landscape'>
            <img width="700" height="393" src="https://xombitgames.com/files/2013/04/Dead-Island-Riptide-3-700x393.jpg" class="attachment-large size-large" alt="Gameplay 3" srcset="https://xombitgames.com/files/2013/04/Dead-Island-Riptide-3-700x393.jpg 700w, https://xombitgames.com/files/2013/04/Dead-Island-Riptide-3-400x225.jpg 400w, https://xombitgames.com/files/2013/04/Dead-Island-Riptide-3-220x123.jpg 220w, https://xombitgames.com/files/2013/04/Dead-Island-Riptide-3.jpg 960w" sizes="(max-width: 700px) 100vw, 700px" data-attachment-id="33092" data-orig-file="https://xombitgames.com/files/2013/04/Dead-Island-Riptide-3.jpg" data-orig-size="960,540" data-comments-opened="1" data-image-meta="{&quot;aperture&quot;:&quot;0&quot;,&quot;credit&quot;:&quot;&quot;,&quot;camera&quot;:&quot;&quot;,&quot;caption&quot;:&quot;&quot;,&quot;created_timestamp&quot;:&quot;1353581543&quot;,&quot;copyright&quot;:&quot;&quot;,&quot;focal_length&quot;:&quot;0&quot;,&quot;iso&quot;:&quot;0&quot;,&quot;shutter_speed&quot;:&quot;0&quot;,&quot;title&quot;:&quot;&quot;}" data-image-title="Dead Island Riptide (3)" data-image-description="" data-medium-file="https://xombitgames.com/files/2013/04/Dead-Island-Riptide-3-400x225.jpg" data-large-file="https://xombitgames.com/files/2013/04/Dead-Island-Riptide-3-700x393.jpg" />
        </dt></dl><dl class='gallery-item'>
        <dt class='gallery-icon landscape'>
            <img width="700" height="393" src="https://xombitgames.com/files/2013/04/Dead-Island-Riptide-4-700x393.jpg" class="attachment-large size-large" alt="Gameplay 4" srcset="https://xombitgames.com/files/2013/04/Dead-Island-Riptide-4-700x393.jpg 700w, https://xombitgames.com/files/2013/04/Dead-Island-Riptide-4-400x225.jpg 400w, https://xombitgames.com/files/2013/04/Dead-Island-Riptide-4-220x123.jpg 220w, https://xombitgames.com/files/2013/04/Dead-Island-Riptide-4.jpg 1280w" sizes="(max-width: 700px) 100vw, 700px" data-attachment-id="33093" data-orig-file="https://xombitgames.com/files/2013/04/Dead-Island-Riptide-4.jpg" data-orig-size="1280,720" data-comments-opened="1" data-image-meta="{&quot;aperture&quot;:&quot;0&quot;,&quot;credit&quot;:&quot;&quot;,&quot;camera&quot;:&quot;&quot;,&quot;caption&quot;:&quot;&quot;,&quot;created_timestamp&quot;:&quot;0&quot;,&quot;copyright&quot;:&quot;&quot;,&quot;focal_length&quot;:&quot;0&quot;,&quot;iso&quot;:&quot;0&quot;,&quot;shutter_speed&quot;:&quot;0&quot;,&quot;title&quot;:&quot;&quot;}" data-image-title="Dead Island Riptide (4)" data-image-description="" data-medium-file="https://xombitgames.com/files/2013/04/Dead-Island-Riptide-4-400x225.jpg" data-large-file="https://xombitgames.com/files/2013/04/Dead-Island-Riptide-4-700x393.jpg" />
        </dt></dl><dl class='gallery-item'>
        <dt class='gallery-icon landscape'>
            <img width="700" height="393" src="https://xombitgames.com/files/2013/04/Dead-Island-Riptide-700x393.jpg" class="attachment-large size-large" alt="Portada del juego" srcset="https://xombitgames.com/files/2013/04/Dead-Island-Riptide-700x393.jpg 700w, https://xombitgames.com/files/2013/04/Dead-Island-Riptide-400x224.jpg 400w, https://xombitgames.com/files/2013/04/Dead-Island-Riptide-220x123.jpg 220w, https://xombitgames.com/files/2013/04/Dead-Island-Riptide.jpg 1366w" sizes="(max-width: 700px) 100vw, 700px" data-attachment-id="33094" data-orig-file="https://xombitgames.com/files/2013/04/Dead-Island-Riptide.jpg" data-orig-size="1366,768" data-comments-opened="1" data-image-meta="{&quot;aperture&quot;:&quot;0&quot;,&quot;credit&quot;:&quot;&quot;,&quot;camera&quot;:&quot;&quot;,&quot;caption&quot;:&quot;&quot;,&quot;created_timestamp&quot;:&quot;0&quot;,&quot;copyright&quot;:&quot;&quot;,&quot;focal_length&quot;:&quot;0&quot;,&quot;iso&quot;:&quot;0&quot;,&quot;shutter_speed&quot;:&quot;0&quot;,&quot;title&quot;:&quot;&quot;}" data-image-title="Dead Island Riptide" data-image-description="" data-medium-file="https://xombitgames.com/files/2013/04/Dead-Island-Riptide-400x224.jpg" data-large-file="https://xombitgames.com/files/2013/04/Dead-Island-Riptide-700x393.jpg" />
        </dt></dl><dl class='gallery-item'>
        <dt class='gallery-icon landscape'>
            <img width="700" height="393" src="https://xombitgames.com/files/2013/04/Dont-Starve-1-700x393.jpg" class="attachment-large size-large" alt="Gameplay 1" srcset="https://xombitgames.com/files/2013/04/Dont-Starve-1-700x393.jpg 700w, https://xombitgames.com/files/2013/04/Dont-Starve-1-400x225.jpg 400w, https://xombitgames.com/files/2013/04/Dont-Starve-1-220x123.jpg 220w, https://xombitgames.com/files/2013/04/Dont-Starve-1.jpg 1280w" sizes="(max-width: 700px) 100vw, 700px" data-attachment-id="33095" data-orig-file="https://xombitgames.com/files/2013/04/Dont-Starve-1.jpg" data-orig-size="1280,720" data-comments-opened="1" data-image-meta="{&quot;aperture&quot;:&quot;0&quot;,&quot;credit&quot;:&quot;&quot;,&quot;camera&quot;:&quot;&quot;,&quot;caption&quot;:&quot;&quot;,&quot;created_timestamp&quot;:&quot;0&quot;,&quot;copyright&quot;:&quot;&quot;,&quot;focal_length&quot;:&quot;0&quot;,&quot;iso&quot;:&quot;0&quot;,&quot;shutter_speed&quot;:&quot;0&quot;,&quot;title&quot;:&quot;&quot;}" data-image-title="Don&#8217;t Starve (1)" data-image-description="" data-medium-file="https://xombitgames.com/files/2013/04/Dont-Starve-1-400x225.jpg" data-large-file="https://xombitgames.com/files/2013/04/Dont-Starve-1-700x393.jpg" />
        </dt></dl><dl class='gallery-item'>
        <dt class='gallery-icon landscape'>
            <img width="700" height="393" src="https://xombitgames.com/files/2013/04/Dont-Starve-2-700x393.jpg" class="attachment-large size-large" alt="Gameplay 2" srcset="https://xombitgames.com/files/2013/04/Dont-Starve-2-700x393.jpg 700w, https://xombitgames.com/files/2013/04/Dont-Starve-2-400x225.jpg 400w, https://xombitgames.com/files/2013/04/Dont-Starve-2-220x123.jpg 220w" sizes="(max-width: 700px) 100vw, 700px" data-attachment-id="33096" data-orig-file="https://xombitgames.com/files/2013/04/Dont-Starve-2.jpg" data-orig-size="1920,1080" data-comments-opened="1" data-image-meta="{&quot;aperture&quot;:&quot;0&quot;,&quot;credit&quot;:&quot;&quot;,&quot;camera&quot;:&quot;&quot;,&quot;caption&quot;:&quot;&quot;,&quot;created_timestamp&quot;:&quot;0&quot;,&quot;copyright&quot;:&quot;&quot;,&quot;focal_length&quot;:&quot;0&quot;,&quot;iso&quot;:&quot;0&quot;,&quot;shutter_speed&quot;:&quot;0&quot;,&quot;title&quot;:&quot;&quot;}" data-image-title="Don&#8217;t Starve (2)" data-image-description="" data-medium-file="https://xombitgames.com/files/2013/04/Dont-Starve-2-400x225.jpg" data-large-file="https://xombitgames.com/files/2013/04/Dont-Starve-2-700x393.jpg" />
        </dt></dl><br style="clear: both" /><dl class='gallery-item'>
        <dt class='gallery-icon landscape'>
            <img width="700" height="393" src="https://xombitgames.com/files/2013/04/Dont-Starve-3-700x393.jpg" class="attachment-large size-large" alt="Gameplay 3" srcset="https://xombitgames.com/files/2013/04/Dont-Starve-3-700x393.jpg 700w, https://xombitgames.com/files/2013/04/Dont-Starve-3-400x225.jpg 400w, https://xombitgames.com/files/2013/04/Dont-Starve-3-220x123.jpg 220w, https://xombitgames.com/files/2013/04/Dont-Starve-3.jpg 1280w" sizes="(max-width: 700px) 100vw, 700px" data-attachment-id="33097" data-orig-file="https://xombitgames.com/files/2013/04/Dont-Starve-3.jpg" data-orig-size="1280,720" data-comments-opened="1" data-image-meta="{&quot;aperture&quot;:&quot;0&quot;,&quot;credit&quot;:&quot;&quot;,&quot;camera&quot;:&quot;&quot;,&quot;caption&quot;:&quot;&quot;,&quot;created_timestamp&quot;:&quot;0&quot;,&quot;copyright&quot;:&quot;&quot;,&quot;focal_length&quot;:&quot;0&quot;,&quot;iso&quot;:&quot;0&quot;,&quot;shutter_speed&quot;:&quot;0&quot;,&quot;title&quot;:&quot;&quot;}" data-image-title="Don&#8217;t Starve (3)" data-image-description="" data-medium-file="https://xombitgames.com/files/2013/04/Dont-Starve-3-400x225.jpg" data-large-file="https://xombitgames.com/files/2013/04/Dont-Starve-3-700x393.jpg" />
        </dt></dl><dl class='gallery-item'>
        <dt class='gallery-icon landscape'>
            <img width="700" height="411" src="https://xombitgames.com/files/2013/04/Dont-Starve-4-700x411.jpg" class="attachment-large size-large" alt="Gameplay 4" srcset="https://xombitgames.com/files/2013/04/Dont-Starve-4-700x411.jpg 700w, https://xombitgames.com/files/2013/04/Dont-Starve-4-400x235.jpg 400w, https://xombitgames.com/files/2013/04/Dont-Starve-4-220x129.jpg 220w, https://xombitgames.com/files/2013/04/Dont-Starve-4.jpg 1600w" sizes="(max-width: 700px) 100vw, 700px" data-attachment-id="33098" data-orig-file="https://xombitgames.com/files/2013/04/Dont-Starve-4.jpg" data-orig-size="1600,941" data-comments-opened="1" data-image-meta="{&quot;aperture&quot;:&quot;0&quot;,&quot;credit&quot;:&quot;&quot;,&quot;camera&quot;:&quot;&quot;,&quot;caption&quot;:&quot;&quot;,&quot;created_timestamp&quot;:&quot;0&quot;,&quot;copyright&quot;:&quot;&quot;,&quot;focal_length&quot;:&quot;0&quot;,&quot;iso&quot;:&quot;0&quot;,&quot;shutter_speed&quot;:&quot;0&quot;,&quot;title&quot;:&quot;&quot;}" data-image-title="Don&#8217;t Starve (4)" data-image-description="" data-medium-file="https://xombitgames.com/files/2013/04/Dont-Starve-4-400x235.jpg" data-large-file="https://xombitgames.com/files/2013/04/Dont-Starve-4-700x411.jpg" />
        </dt></dl><dl class='gallery-item'>
        <dt class='gallery-icon landscape'>
            <img width="700" height="437" src="https://xombitgames.com/files/2013/04/Dont-Starve-700x437.jpg" class="attachment-large size-large" alt="Portada del juego" srcset="https://xombitgames.com/files/2013/04/Dont-Starve-700x437.jpg 700w, https://xombitgames.com/files/2013/04/Dont-Starve-400x250.jpg 400w, https://xombitgames.com/files/2013/04/Dont-Starve-220x137.jpg 220w" sizes="(max-width: 700px) 100vw, 700px" data-attachment-id="33099" data-orig-file="https://xombitgames.com/files/2013/04/Dont-Starve.jpg" data-orig-size="1920,1200" data-comments-opened="1" data-image-meta="{&quot;aperture&quot;:&quot;0&quot;,&quot;credit&quot;:&quot;&quot;,&quot;camera&quot;:&quot;&quot;,&quot;caption&quot;:&quot;&quot;,&quot;created_timestamp&quot;:&quot;0&quot;,&quot;copyright&quot;:&quot;&quot;,&quot;focal_length&quot;:&quot;0&quot;,&quot;iso&quot;:&quot;0&quot;,&quot;shutter_speed&quot;:&quot;0&quot;,&quot;title&quot;:&quot;&quot;}" data-image-title="Don&#8217;t Starve" data-image-description="" data-medium-file="https://xombitgames.com/files/2013/04/Dont-Starve-400x250.jpg" data-large-file="https://xombitgames.com/files/2013/04/Dont-Starve-700x437.jpg" />
        </dt></dl><dl class='gallery-item'>
        <dt class='gallery-icon landscape'>
            <img width="700" height="393" src="https://xombitgames.com/files/2013/04/God-Mode-1-700x393.jpg" class="attachment-large size-large" alt="Gameplay 1" srcset="https://xombitgames.com/files/2013/04/God-Mode-1-700x393.jpg 700w, https://xombitgames.com/files/2013/04/God-Mode-1-400x225.jpg 400w, https://xombitgames.com/files/2013/04/God-Mode-1-220x123.jpg 220w, https://xombitgames.com/files/2013/04/God-Mode-1.jpg 1500w" sizes="(max-width: 700px) 100vw, 700px" data-attachment-id="33100" data-orig-file="https://xombitgames.com/files/2013/04/God-Mode-1.jpg" data-orig-size="1500,844" data-comments-opened="1" data-image-meta="{&quot;aperture&quot;:&quot;0&quot;,&quot;credit&quot;:&quot;&quot;,&quot;camera&quot;:&quot;&quot;,&quot;caption&quot;:&quot;&quot;,&quot;created_timestamp&quot;:&quot;0&quot;,&quot;copyright&quot;:&quot;&quot;,&quot;focal_length&quot;:&quot;0&quot;,&quot;iso&quot;:&quot;0&quot;,&quot;shutter_speed&quot;:&quot;0&quot;,&quot;title&quot;:&quot;&quot;}" data-image-title="God Mode (1)" data-image-description="" data-medium-file="https://xombitgames.com/files/2013/04/God-Mode-1-400x225.jpg" data-large-file="https://xombitgames.com/files/2013/04/God-Mode-1-700x393.jpg" />
        </dt></dl><dl class='gallery-item'>
        <dt class='gallery-icon landscape'>
            <img width="700" height="393" src="https://xombitgames.com/files/2013/04/God-Mode-2-700x393.jpg" class="attachment-large size-large" alt="Gameplay 2" srcset="https://xombitgames.com/files/2013/04/God-Mode-2-700x393.jpg 700w, https://xombitgames.com/files/2013/04/God-Mode-2-400x225.jpg 400w, https://xombitgames.com/files/2013/04/God-Mode-2-220x123.jpg 220w, https://xombitgames.com/files/2013/04/God-Mode-2.jpg 1600w" sizes="(max-width: 700px) 100vw, 700px" data-attachment-id="33101" data-orig-file="https://xombitgames.com/files/2013/04/God-Mode-2.jpg" data-orig-size="1600,900" data-comments-opened="1" data-image-meta="{&quot;aperture&quot;:&quot;0&quot;,&quot;credit&quot;:&quot;&quot;,&quot;camera&quot;:&quot;&quot;,&quot;caption&quot;:&quot;&quot;,&quot;created_timestamp&quot;:&quot;0&quot;,&quot;copyright&quot;:&quot;&quot;,&quot;focal_length&quot;:&quot;0&quot;,&quot;iso&quot;:&quot;0&quot;,&quot;shutter_speed&quot;:&quot;0&quot;,&quot;title&quot;:&quot;&quot;}" data-image-title="God Mode (2)" data-image-description="" data-medium-file="https://xombitgames.com/files/2013/04/God-Mode-2-400x225.jpg" data-large-file="https://xombitgames.com/files/2013/04/God-Mode-2-700x393.jpg" />
        </dt></dl><dl class='gallery-item'>
        <dt class='gallery-icon landscape'>
            <img width="700" height="393" src="https://xombitgames.com/files/2013/04/God-Mode-3-700x393.jpg" class="attachment-large size-large" alt="Gameplay 3" srcset="https://xombitgames.com/files/2013/04/God-Mode-3-700x393.jpg 700w, https://xombitgames.com/files/2013/04/God-Mode-3-400x225.jpg 400w, https://xombitgames.com/files/2013/04/God-Mode-3-220x123.jpg 220w, https://xombitgames.com/files/2013/04/God-Mode-3.jpg 1024w" sizes="(max-width: 700px) 100vw, 700px" data-attachment-id="33102" data-orig-file="https://xombitgames.com/files/2013/04/God-Mode-3.jpg" data-orig-size="1024,576" data-comments-opened="1" data-image-meta="{&quot;aperture&quot;:&quot;0&quot;,&quot;credit&quot;:&quot;&quot;,&quot;camera&quot;:&quot;&quot;,&quot;caption&quot;:&quot;&quot;,&quot;created_timestamp&quot;:&quot;0&quot;,&quot;copyright&quot;:&quot;&quot;,&quot;focal_length&quot;:&quot;0&quot;,&quot;iso&quot;:&quot;0&quot;,&quot;shutter_speed&quot;:&quot;0&quot;,&quot;title&quot;:&quot;&quot;}" data-image-title="God Mode (3)" data-image-description="" data-medium-file="https://xombitgames.com/files/2013/04/God-Mode-3-400x225.jpg" data-large-file="https://xombitgames.com/files/2013/04/God-Mode-3-700x393.jpg" />
        </dt></dl><br style="clear: both" /><dl class='gallery-item'>
        <dt class='gallery-icon landscape'>
            <img width="700" height="393" src="https://xombitgames.com/files/2013/04/God-Mode-4-700x393.jpg" class="attachment-large size-large" alt="Gameplay 4" srcset="https://xombitgames.com/files/2013/04/God-Mode-4-700x393.jpg 700w, https://xombitgames.com/files/2013/04/God-Mode-4-400x225.jpg 400w, https://xombitgames.com/files/2013/04/God-Mode-4-220x123.jpg 220w, https://xombitgames.com/files/2013/04/God-Mode-4.jpg 960w" sizes="(max-width: 700px) 100vw, 700px" data-attachment-id="33103" data-orig-file="https://xombitgames.com/files/2013/04/God-Mode-4.jpg" data-orig-size="960,540" data-comments-opened="1" data-image-meta="{&quot;aperture&quot;:&quot;0&quot;,&quot;credit&quot;:&quot;&quot;,&quot;camera&quot;:&quot;&quot;,&quot;caption&quot;:&quot;&quot;,&quot;created_timestamp&quot;:&quot;0&quot;,&quot;copyright&quot;:&quot;&quot;,&quot;focal_length&quot;:&quot;0&quot;,&quot;iso&quot;:&quot;0&quot;,&quot;shutter_speed&quot;:&quot;0&quot;,&quot;title&quot;:&quot;&quot;}" data-image-title="God Mode (4)" data-image-description="" data-medium-file="https://xombitgames.com/files/2013/04/God-Mode-4-400x225.jpg" data-large-file="https://xombitgames.com/files/2013/04/God-Mode-4-700x393.jpg" />
        </dt></dl><dl class='gallery-item'>
        <dt class='gallery-icon landscape'>
            <img width="700" height="375" src="https://xombitgames.com/files/2013/04/God-Mode.jpg" class="attachment-large size-large" alt="Portada del juego" srcset="https://xombitgames.com/files/2013/04/God-Mode.jpg 700w, https://xombitgames.com/files/2013/04/God-Mode-400x214.jpg 400w, https://xombitgames.com/files/2013/04/God-Mode-220x117.jpg 220w" sizes="(max-width: 700px) 100vw, 700px" data-attachment-id="33104" data-orig-file="https://xombitgames.com/files/2013/04/God-Mode.jpg" data-orig-size="700,375" data-comments-opened="1" data-image-meta="{&quot;aperture&quot;:&quot;0&quot;,&quot;credit&quot;:&quot;&quot;,&quot;camera&quot;:&quot;&quot;,&quot;caption&quot;:&quot;&quot;,&quot;created_timestamp&quot;:&quot;0&quot;,&quot;copyright&quot;:&quot;&quot;,&quot;focal_length&quot;:&quot;0&quot;,&quot;iso&quot;:&quot;0&quot;,&quot;shutter_speed&quot;:&quot;0&quot;,&quot;title&quot;:&quot;&quot;}" data-image-title="God Mode" data-image-description="" data-medium-file="https://xombitgames.com/files/2013/04/God-Mode-400x214.jpg" data-large-file="https://xombitgames.com/files/2013/04/God-Mode.jpg" />
        </dt></dl><dl class='gallery-item'>
        <dt class='gallery-icon landscape'>
            <img width="700" height="368" src="https://xombitgames.com/files/2013/04/Star-Trek-1-700x368.jpg" class="attachment-large size-large" alt="Gameplay 1" srcset="https://xombitgames.com/files/2013/04/Star-Trek-1-700x368.jpg 700w, https://xombitgames.com/files/2013/04/Star-Trek-1-400x210.jpg 400w, https://xombitgames.com/files/2013/04/Star-Trek-1-220x115.jpg 220w, https://xombitgames.com/files/2013/04/Star-Trek-1.jpg 1200w" sizes="(max-width: 700px) 100vw, 700px" data-attachment-id="33105" data-orig-file="https://xombitgames.com/files/2013/04/Star-Trek-1.jpg" data-orig-size="1200,632" data-comments-opened="1" data-image-meta="{&quot;aperture&quot;:&quot;0&quot;,&quot;credit&quot;:&quot;&quot;,&quot;camera&quot;:&quot;&quot;,&quot;caption&quot;:&quot;&quot;,&quot;created_timestamp&quot;:&quot;0&quot;,&quot;copyright&quot;:&quot;&quot;,&quot;focal_length&quot;:&quot;0&quot;,&quot;iso&quot;:&quot;0&quot;,&quot;shutter_speed&quot;:&quot;0&quot;,&quot;title&quot;:&quot;&quot;}" data-image-title="Star Trek (1)" data-image-description="" data-medium-file="https://xombitgames.com/files/2013/04/Star-Trek-1-400x210.jpg" data-large-file="https://xombitgames.com/files/2013/04/Star-Trek-1-700x368.jpg" />
        </dt></dl><dl class='gallery-item'>
        <dt class='gallery-icon landscape'>
            <img width="700" height="393" src="https://xombitgames.com/files/2013/04/Star-Trek-2-700x393.jpg" class="attachment-large size-large" alt="Gameplay 2" srcset="https://xombitgames.com/files/2013/04/Star-Trek-2-700x393.jpg 700w, https://xombitgames.com/files/2013/04/Star-Trek-2-400x225.jpg 400w, https://xombitgames.com/files/2013/04/Star-Trek-2-220x123.jpg 220w, https://xombitgames.com/files/2013/04/Star-Trek-2.jpg 1600w" sizes="(max-width: 700px) 100vw, 700px" data-attachment-id="33106" data-orig-file="https://xombitgames.com/files/2013/04/Star-Trek-2.jpg" data-orig-size="1600,900" data-comments-opened="1" data-image-meta="{&quot;aperture&quot;:&quot;0&quot;,&quot;credit&quot;:&quot;&quot;,&quot;camera&quot;:&quot;&quot;,&quot;caption&quot;:&quot;&quot;,&quot;created_timestamp&quot;:&quot;0&quot;,&quot;copyright&quot;:&quot;&quot;,&quot;focal_length&quot;:&quot;0&quot;,&quot;iso&quot;:&quot;0&quot;,&quot;shutter_speed&quot;:&quot;0&quot;,&quot;title&quot;:&quot;&quot;}" data-image-title="Star Trek (2)" data-image-description="" data-medium-file="https://xombitgames.com/files/2013/04/Star-Trek-2-400x225.jpg" data-large-file="https://xombitgames.com/files/2013/04/Star-Trek-2-700x393.jpg" />
        </dt></dl><dl class='gallery-item'>
        <dt class='gallery-icon landscape'>
            <img width="700" height="368" src="https://xombitgames.com/files/2013/04/Star-Trek-3-700x368.jpg" class="attachment-large size-large" alt="Gameplay 3" srcset="https://xombitgames.com/files/2013/04/Star-Trek-3-700x368.jpg 700w, https://xombitgames.com/files/2013/04/Star-Trek-3-400x210.jpg 400w, https://xombitgames.com/files/2013/04/Star-Trek-3-220x115.jpg 220w, https://xombitgames.com/files/2013/04/Star-Trek-3.jpg 1280w" sizes="(max-width: 700px) 100vw, 700px" data-attachment-id="33107" data-orig-file="https://xombitgames.com/files/2013/04/Star-Trek-3.jpg" data-orig-size="1280,674" data-comments-opened="1" data-image-meta="{&quot;aperture&quot;:&quot;0&quot;,&quot;credit&quot;:&quot;&quot;,&quot;camera&quot;:&quot;&quot;,&quot;caption&quot;:&quot;&quot;,&quot;created_timestamp&quot;:&quot;0&quot;,&quot;copyright&quot;:&quot;&quot;,&quot;focal_length&quot;:&quot;0&quot;,&quot;iso&quot;:&quot;0&quot;,&quot;shutter_speed&quot;:&quot;0&quot;,&quot;title&quot;:&quot;&quot;}" data-image-title="Star Trek (3)" data-image-description="" data-medium-file="https://xombitgames.com/files/2013/04/Star-Trek-3-400x210.jpg" data-large-file="https://xombitgames.com/files/2013/04/Star-Trek-3-700x368.jpg" />
        </dt></dl><dl class='gallery-item'>
        <dt class='gallery-icon landscape'>
            <img width="700" height="340" src="https://xombitgames.com/files/2013/04/Star-Trek-4-700x340.jpg" class="attachment-large size-large" alt="Gameplay 4" srcset="https://xombitgames.com/files/2013/04/Star-Trek-4-700x340.jpg 700w, https://xombitgames.com/files/2013/04/Star-Trek-4-400x194.jpg 400w, https://xombitgames.com/files/2013/04/Star-Trek-4-220x107.jpg 220w, https://xombitgames.com/files/2013/04/Star-Trek-4.jpg 1284w" sizes="(max-width: 700px) 100vw, 700px" data-attachment-id="33108" data-orig-file="https://xombitgames.com/files/2013/04/Star-Trek-4.jpg" data-orig-size="1284,625" data-comments-opened="1" data-image-meta="{&quot;aperture&quot;:&quot;0&quot;,&quot;credit&quot;:&quot;&quot;,&quot;camera&quot;:&quot;&quot;,&quot;caption&quot;:&quot;&quot;,&quot;created_timestamp&quot;:&quot;0&quot;,&quot;copyright&quot;:&quot;&quot;,&quot;focal_length&quot;:&quot;0&quot;,&quot;iso&quot;:&quot;0&quot;,&quot;shutter_speed&quot;:&quot;0&quot;,&quot;title&quot;:&quot;&quot;}" data-image-title="Star Trek (4)" data-image-description="" data-medium-file="https://xombitgames.com/files/2013/04/Star-Trek-4-400x194.jpg" data-large-file="https://xombitgames.com/files/2013/04/Star-Trek-4-700x340.jpg" />
        </dt></dl><br style="clear: both" /><dl class='gallery-item'>
        <dt class='gallery-icon landscape'>
            <img width="700" height="463" src="https://xombitgames.com/files/2013/04/Star-Trek-700x463.jpg" class="attachment-large size-large" alt="Portada del juego" srcset="https://xombitgames.com/files/2013/04/Star-Trek-700x463.jpg 700w, https://xombitgames.com/files/2013/04/Star-Trek-400x264.jpg 400w, https://xombitgames.com/files/2013/04/Star-Trek-220x145.jpg 220w, https://xombitgames.com/files/2013/04/Star-Trek.jpg 1019w" sizes="(max-width: 700px) 100vw, 700px" data-attachment-id="33109" data-orig-file="https://xombitgames.com/files/2013/04/Star-Trek.jpg" data-orig-size="1019,674" data-comments-opened="1" data-image-meta="{&quot;aperture&quot;:&quot;0&quot;,&quot;credit&quot;:&quot;&quot;,&quot;camera&quot;:&quot;&quot;,&quot;caption&quot;:&quot;&quot;,&quot;created_timestamp&quot;:&quot;0&quot;,&quot;copyright&quot;:&quot;&quot;,&quot;focal_length&quot;:&quot;0&quot;,&quot;iso&quot;:&quot;0&quot;,&quot;shutter_speed&quot;:&quot;0&quot;,&quot;title&quot;:&quot;&quot;}" data-image-title="Star Trek" data-image-description="" data-medium-file="https://xombitgames.com/files/2013/04/Star-Trek-400x264.jpg" data-large-file="https://xombitgames.com/files/2013/04/Star-Trek-700x463.jpg" />
        </dt></dl>
        <br style='clear: both' />
    </div>