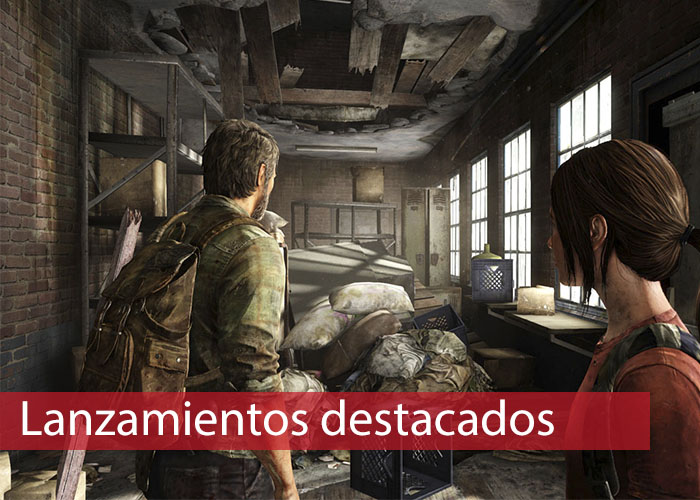 Esta semana se darán a conocer los nombres de grandes juegos para la actual y futura generación. Con el E3 en plena ebullición nos encontramos, en los próximos siete días, con cinco nuevos lanzamientos a reseñar. Los de Lego vuelven con Batman, Animal Crossing y SimCity se repartirán el reino de la estrategia, el hombre de acero llega a los móviles y la gran obra maestra de este año aterriza en PS3 a final de semana. Un cóctel digno de mención en las horas previas a la feria por excelencia de los videojuegos.
SimCity (Mac)
Esta será la quinta entrega de la popular serie de juegos de estrategia de Maxis y Electronic Arts. Se le ha dado un buen lavado de cara a la franquicia que busca abrirse aún más al mundo centrándose más en aspectos sociales. El juego ya no sólo será para jugadores aficionados a esta clase de títulos sino que la desarrolladora piensa que los jugadores hardcore serán bienvenidos esta vez. El título de estrategia civil por excelencia ha llegado por fin y promete muchas mejoras.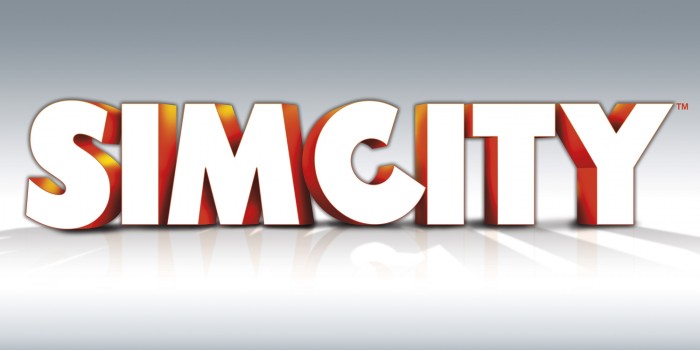 Durante la pasada semana se anunciaba que SimCity saldría el 11 de junio, sin embargo, como nuestros amigos de Applesencia nos han adelantado, EA ha retrasado el lanzamiento hasta agosto de este mismo año. En marzo tuvimos la oportunidad de probarlo para compatibles, y casi medio año más tarde aterrizará en Mac con un precio aproximado de 57 euros (bastante caro para no ser de consola). Un aspecto importante de esta parte será su apartado multijugador, ya que podremos competir en partidas de hasta 16 jugadores, tanto de manera individual como en cooperativo. SimCity ha vuelto y lo hace con las mejores armas de su historia.
Animal Crossing: New Leaf (3DS)
Si la quinta parte de SimCity nos promete partidas para muchos jugadores y un renovado apartado gráfico, Animal Crossing: New Leaf nos pone en el papel de un alcalde que necesita mejorar su ciudad para tener contentos a sus conciudadanos. En esta entrega tendremos más espacio donde construir, un mayor número de vecinos a los que contentar, muchas más tiendas a las que ayudar a progresar y una cuantas especificaciones que no hacen más que rescatar de anteriores entregas lo mejor en cada caso.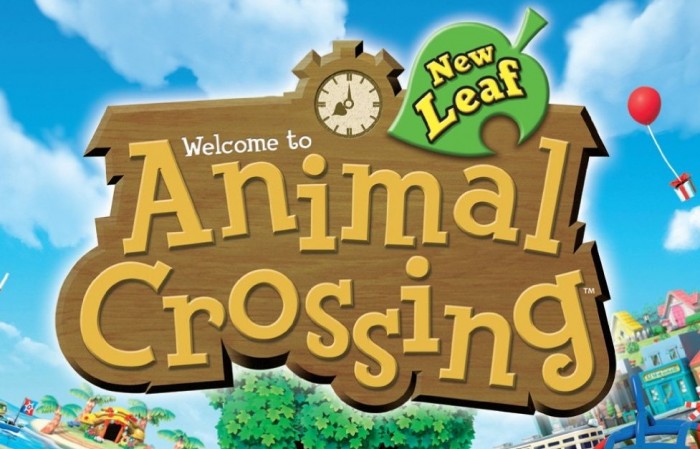 Nintendo se siente orgullosa de su franquicia en sus portátiles, y por ello escucha a los usuarios para mejorar cada año sus títulos. En esta ocasión tendremos como siempre un modo competitivo para hasta cuatro jugadores a través de la conexión de 3DS. El próximo 14 de junio nos daremos cuenta de que si pagar 37 euros que vale el título merecen la pena para continuar con la franquicia de Animal Crossing a la que Nintendo le está dando demasiada vida.
Lego Batman 2: DC Super Heroes (Wii U)
Llega por fin la segunda entrega de Lego Batman a Wii U. Ya lo hizo en diversas plataformas hace unos meses y ahora la última máquina de Nintendo podrá disfrutar de esta maravillosa aventura. Todo lo que hace Lego lo convierte en éxito y el pasado año este mismo juego vendió más de 3,5 millones de copias por todo el mundo. Además no hace mucho recibió el premio al mejor juego familiar de 2013 en los BAFTA. Volveremos a divertirnos como peques con estos superhéroes en formato Lego.

Estaremos de nuevo en el Universo DC donde viviremos épicas batallas, con el humor que le caracteriza a los juegos de Lego, en las que se enfrentarán tanto villanos como héroes de la franquicia de cómics. La ciudad de Gotham se ha recreado de manera espectacular, como cabía esperar, por parte de Traveller's Tales en esta entrega. Un entorno abierto en el que experimentar todo tipo de combates. El mando de Wii U será el protagonista esta vez al aprovechar todas sus funcionalidades. El juego llegará el día 14 por unos 47 euros.
Man of Steel (iOS, Android)
El hombre de acero llega a las plataformas móviles a la par que lo hará su homónimo en la gran pantalla. Como toda superproducción de cine, siempre tenemos el placer de probar su versión en la industria del videojuego días antes de su estreno. Al igual que pasó con El Caballero Oscuro, en este Man of Steel nos encontramos con un título en tercera persona en el que reviviremos muchos combates contra enemigos, a cada cual más pintoresco, basándose siempre en la historia que nos cuenta el último filme de Superman.

El modo historia destaca por su longevidad y el modo supervivencia en el que podremos competir contra nuestros amigos, elevan al juego a la categoría de normalito en el género. Con un apartado gráfico nada reseñable y una música deliciosa, Man of Steel se queda a medio camino entre posible descarga y aplicación retirada. Eso sí, las secuencia de vídeo son increíbles, pero esto no mejora la calidad del juego. El título saldrá el próximo 14 de junio por unos 3 euros en ambas plataformas.
The Last of Us (PS3)
Y llegamos a lo mejorcito de esta semana y, posiblemente, del año 2013. Podemos estar antes el mejor lanzamiento de este año, con todo el respeto a BioShock Infinite y Tomb Raider. La última gran obra maestra de Naughty Dog aparecerá el próximo 14 de junio por unos 57-60 euros en lo que se convertirá en la mayor hazaña de la compañía hasta el momento, y eso que la saga Uncharted se llevó todos los elogios en su día.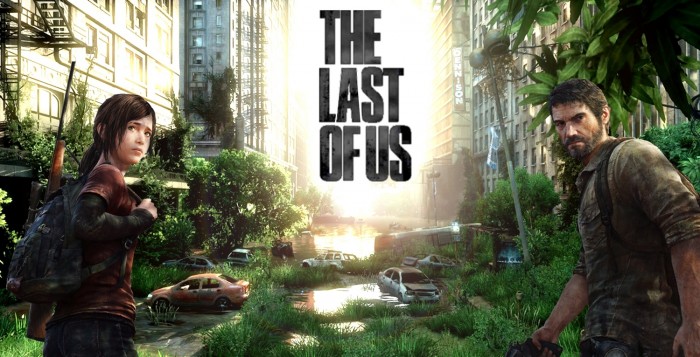 The Last of Us es un juego de acción en tercera persona, con tintes de survival horror en un escenario en el que la población ha sido arrasada por una plaga, convirtiéndolos a algunos en verdaderas monstruosidades. Llevaremos tanto a Joel como a Ellie que deberán colaborar entre sí para poder sobrevivir en esta peligrosa aventura a lo largo y ancho de los EE.UU. Joel es un contrabandista que tiene como misión llevar a Ellie, huérfana, hasta un destino para conseguir su libertad en este mundo en decadencia total.
Galería de imágenes
    <style type='text/css'>
        #gallery-2 {
            margin: auto;
        }
        #gallery-2 .gallery-item {
            float: left;
            margin-top: 10px;
            text-align: center;
            width: 16%;
        }
        #gallery-2 img {
            border: 2px solid #cfcfcf;
        }
        #gallery-2 .gallery-caption {
            margin-left: 0;
        }
        /* see gallery_shortcode() in wp-includes/media.php */
    </style>
    <div data-carousel-extra='{"blog_id":27,"permalink":"https:\/\/xombitgames.com\/2013\/06\/lanzamientos-junio-2013-3","likes_blog_id":40960699}' id='gallery-2' class='gallery galleryid-36820 gallery-columns-6 gallery-size-large'><dl class='gallery-item'>
        <dt class='gallery-icon landscape'>
            <img width="700" height="393" src="https://xombitgames.com/files/2013/06/The-Last-of-Us-1-700x393.jpg" class="attachment-large size-large" alt="Gameplay 1" srcset="https://xombitgames.com/files/2013/06/The-Last-of-Us-1-700x393.jpg 700w, https://xombitgames.com/files/2013/06/The-Last-of-Us-1-400x225.jpg 400w, https://xombitgames.com/files/2013/06/The-Last-of-Us-1-220x123.jpg 220w, https://xombitgames.com/files/2013/06/The-Last-of-Us-1.jpg 1280w" sizes="(max-width: 700px) 100vw, 700px" data-attachment-id="36829" data-orig-file="https://xombitgames.com/files/2013/06/The-Last-of-Us-1.jpg" data-orig-size="1280,720" data-comments-opened="1" data-image-meta="{&quot;aperture&quot;:&quot;0&quot;,&quot;credit&quot;:&quot;&quot;,&quot;camera&quot;:&quot;&quot;,&quot;caption&quot;:&quot;&quot;,&quot;created_timestamp&quot;:&quot;0&quot;,&quot;copyright&quot;:&quot;&quot;,&quot;focal_length&quot;:&quot;0&quot;,&quot;iso&quot;:&quot;0&quot;,&quot;shutter_speed&quot;:&quot;0&quot;,&quot;title&quot;:&quot;&quot;}" data-image-title="The Last of Us (1)" data-image-description="" data-medium-file="https://xombitgames.com/files/2013/06/The-Last-of-Us-1-400x225.jpg" data-large-file="https://xombitgames.com/files/2013/06/The-Last-of-Us-1-700x393.jpg" />
        </dt></dl><dl class='gallery-item'>
        <dt class='gallery-icon landscape'>
            <img width="700" height="393" src="https://xombitgames.com/files/2013/06/The-Last-of-Us-2-700x393.jpg" class="attachment-large size-large" alt="Gameplay 2" srcset="https://xombitgames.com/files/2013/06/The-Last-of-Us-2-700x393.jpg 700w, https://xombitgames.com/files/2013/06/The-Last-of-Us-2-400x225.jpg 400w, https://xombitgames.com/files/2013/06/The-Last-of-Us-2-220x123.jpg 220w, https://xombitgames.com/files/2013/06/The-Last-of-Us-2.jpg 1280w" sizes="(max-width: 700px) 100vw, 700px" data-attachment-id="36830" data-orig-file="https://xombitgames.com/files/2013/06/The-Last-of-Us-2.jpg" data-orig-size="1280,720" data-comments-opened="1" data-image-meta="{&quot;aperture&quot;:&quot;0&quot;,&quot;credit&quot;:&quot;&quot;,&quot;camera&quot;:&quot;&quot;,&quot;caption&quot;:&quot;&quot;,&quot;created_timestamp&quot;:&quot;0&quot;,&quot;copyright&quot;:&quot;&quot;,&quot;focal_length&quot;:&quot;0&quot;,&quot;iso&quot;:&quot;0&quot;,&quot;shutter_speed&quot;:&quot;0&quot;,&quot;title&quot;:&quot;&quot;}" data-image-title="The Last of Us (2)" data-image-description="" data-medium-file="https://xombitgames.com/files/2013/06/The-Last-of-Us-2-400x225.jpg" data-large-file="https://xombitgames.com/files/2013/06/The-Last-of-Us-2-700x393.jpg" />
        </dt></dl><dl class='gallery-item'>
        <dt class='gallery-icon landscape'>
            <img width="700" height="393" src="https://xombitgames.com/files/2013/06/The-Last-of-Us-3-700x393.jpg" class="attachment-large size-large" alt="Gameplay 3" srcset="https://xombitgames.com/files/2013/06/The-Last-of-Us-3-700x393.jpg 700w, https://xombitgames.com/files/2013/06/The-Last-of-Us-3-400x225.jpg 400w, https://xombitgames.com/files/2013/06/The-Last-of-Us-3-220x123.jpg 220w, https://xombitgames.com/files/2013/06/The-Last-of-Us-3.jpg 1280w" sizes="(max-width: 700px) 100vw, 700px" data-attachment-id="36831" data-orig-file="https://xombitgames.com/files/2013/06/The-Last-of-Us-3.jpg" data-orig-size="1280,720" data-comments-opened="1" data-image-meta="{&quot;aperture&quot;:&quot;0&quot;,&quot;credit&quot;:&quot;&quot;,&quot;camera&quot;:&quot;&quot;,&quot;caption&quot;:&quot;&quot;,&quot;created_timestamp&quot;:&quot;0&quot;,&quot;copyright&quot;:&quot;&quot;,&quot;focal_length&quot;:&quot;0&quot;,&quot;iso&quot;:&quot;0&quot;,&quot;shutter_speed&quot;:&quot;0&quot;,&quot;title&quot;:&quot;&quot;}" data-image-title="The Last of Us (3)" data-image-description="" data-medium-file="https://xombitgames.com/files/2013/06/The-Last-of-Us-3-400x225.jpg" data-large-file="https://xombitgames.com/files/2013/06/The-Last-of-Us-3-700x393.jpg" />
        </dt></dl><dl class='gallery-item'>
        <dt class='gallery-icon landscape'>
            <img width="700" height="393" src="https://xombitgames.com/files/2013/06/The-Last-of-Us-4-700x393.jpg" class="attachment-large size-large" alt="Gameplay 4" srcset="https://xombitgames.com/files/2013/06/The-Last-of-Us-4-700x393.jpg 700w, https://xombitgames.com/files/2013/06/The-Last-of-Us-4-400x225.jpg 400w, https://xombitgames.com/files/2013/06/The-Last-of-Us-4-220x123.jpg 220w, https://xombitgames.com/files/2013/06/The-Last-of-Us-4.jpg 1280w" sizes="(max-width: 700px) 100vw, 700px" data-attachment-id="36832" data-orig-file="https://xombitgames.com/files/2013/06/The-Last-of-Us-4.jpg" data-orig-size="1280,720" data-comments-opened="1" data-image-meta="{&quot;aperture&quot;:&quot;0&quot;,&quot;credit&quot;:&quot;&quot;,&quot;camera&quot;:&quot;&quot;,&quot;caption&quot;:&quot;&quot;,&quot;created_timestamp&quot;:&quot;0&quot;,&quot;copyright&quot;:&quot;&quot;,&quot;focal_length&quot;:&quot;0&quot;,&quot;iso&quot;:&quot;0&quot;,&quot;shutter_speed&quot;:&quot;0&quot;,&quot;title&quot;:&quot;&quot;}" data-image-title="The Last of Us (4)" data-image-description="" data-medium-file="https://xombitgames.com/files/2013/06/The-Last-of-Us-4-400x225.jpg" data-large-file="https://xombitgames.com/files/2013/06/The-Last-of-Us-4-700x393.jpg" />
        </dt></dl><dl class='gallery-item'>
        <dt class='gallery-icon landscape'>
            <img width="700" height="357" src="https://xombitgames.com/files/2013/06/The-Last-of-Us-700x357.jpg" class="attachment-large size-large" alt="Wallpaper del juego" srcset="https://xombitgames.com/files/2013/06/The-Last-of-Us-700x357.jpg 700w, https://xombitgames.com/files/2013/06/The-Last-of-Us-400x204.jpg 400w, https://xombitgames.com/files/2013/06/The-Last-of-Us-220x112.jpg 220w, https://xombitgames.com/files/2013/06/The-Last-of-Us.jpg 1500w" sizes="(max-width: 700px) 100vw, 700px" data-attachment-id="36833" data-orig-file="https://xombitgames.com/files/2013/06/The-Last-of-Us.jpg" data-orig-size="1500,766" data-comments-opened="1" data-image-meta="{&quot;aperture&quot;:&quot;0&quot;,&quot;credit&quot;:&quot;&quot;,&quot;camera&quot;:&quot;&quot;,&quot;caption&quot;:&quot;&quot;,&quot;created_timestamp&quot;:&quot;0&quot;,&quot;copyright&quot;:&quot;&quot;,&quot;focal_length&quot;:&quot;0&quot;,&quot;iso&quot;:&quot;0&quot;,&quot;shutter_speed&quot;:&quot;0&quot;,&quot;title&quot;:&quot;&quot;}" data-image-title="The Last of Us" data-image-description="" data-medium-file="https://xombitgames.com/files/2013/06/The-Last-of-Us-400x204.jpg" data-large-file="https://xombitgames.com/files/2013/06/The-Last-of-Us-700x357.jpg" />
        </dt></dl><dl class='gallery-item'>
        <dt class='gallery-icon landscape'>
            <img width="700" height="435" src="https://xombitgames.com/files/2013/06/SimCity-1-700x435.jpg" class="attachment-large size-large" alt="Gameplay 1" srcset="https://xombitgames.com/files/2013/06/SimCity-1-700x435.jpg 700w, https://xombitgames.com/files/2013/06/SimCity-1-400x248.jpg 400w, https://xombitgames.com/files/2013/06/SimCity-1-220x136.jpg 220w, https://xombitgames.com/files/2013/06/SimCity-1.jpg 1280w" sizes="(max-width: 700px) 100vw, 700px" data-attachment-id="36834" data-orig-file="https://xombitgames.com/files/2013/06/SimCity-1.jpg" data-orig-size="1280,796" data-comments-opened="1" data-image-meta="{&quot;aperture&quot;:&quot;0&quot;,&quot;credit&quot;:&quot;&quot;,&quot;camera&quot;:&quot;&quot;,&quot;caption&quot;:&quot;&quot;,&quot;created_timestamp&quot;:&quot;0&quot;,&quot;copyright&quot;:&quot;&quot;,&quot;focal_length&quot;:&quot;0&quot;,&quot;iso&quot;:&quot;0&quot;,&quot;shutter_speed&quot;:&quot;0&quot;,&quot;title&quot;:&quot;&quot;}" data-image-title="SimCity (1)" data-image-description="" data-medium-file="https://xombitgames.com/files/2013/06/SimCity-1-400x248.jpg" data-large-file="https://xombitgames.com/files/2013/06/SimCity-1-700x435.jpg" />
        </dt></dl><br style="clear: both" /><dl class='gallery-item'>
        <dt class='gallery-icon landscape'>
            <img width="700" height="393" src="https://xombitgames.com/files/2013/06/SimCity-2-700x393.jpg" class="attachment-large size-large" alt="Gameplay 2" srcset="https://xombitgames.com/files/2013/06/SimCity-2-700x393.jpg 700w, https://xombitgames.com/files/2013/06/SimCity-2-400x225.jpg 400w, https://xombitgames.com/files/2013/06/SimCity-2-220x123.jpg 220w" sizes="(max-width: 700px) 100vw, 700px" data-attachment-id="36835" data-orig-file="https://xombitgames.com/files/2013/06/SimCity-2.jpg" data-orig-size="1920,1080" data-comments-opened="1" data-image-meta="{&quot;aperture&quot;:&quot;0&quot;,&quot;credit&quot;:&quot;&quot;,&quot;camera&quot;:&quot;&quot;,&quot;caption&quot;:&quot;&quot;,&quot;created_timestamp&quot;:&quot;0&quot;,&quot;copyright&quot;:&quot;&quot;,&quot;focal_length&quot;:&quot;0&quot;,&quot;iso&quot;:&quot;0&quot;,&quot;shutter_speed&quot;:&quot;0&quot;,&quot;title&quot;:&quot;&quot;}" data-image-title="SimCity (2)" data-image-description="" data-medium-file="https://xombitgames.com/files/2013/06/SimCity-2-400x225.jpg" data-large-file="https://xombitgames.com/files/2013/06/SimCity-2-700x393.jpg" />
        </dt></dl><dl class='gallery-item'>
        <dt class='gallery-icon landscape'>
            <img width="700" height="367" src="https://xombitgames.com/files/2013/06/SimCity-3-700x367.jpg" class="attachment-large size-large" alt="Gameplay 3" srcset="https://xombitgames.com/files/2013/06/SimCity-3-700x367.jpg 700w, https://xombitgames.com/files/2013/06/SimCity-3-400x210.jpg 400w, https://xombitgames.com/files/2013/06/SimCity-3-220x115.jpg 220w, https://xombitgames.com/files/2013/06/SimCity-3.jpg 1280w" sizes="(max-width: 700px) 100vw, 700px" data-attachment-id="36836" data-orig-file="https://xombitgames.com/files/2013/06/SimCity-3.jpg" data-orig-size="1280,672" data-comments-opened="1" data-image-meta="{&quot;aperture&quot;:&quot;0&quot;,&quot;credit&quot;:&quot;&quot;,&quot;camera&quot;:&quot;&quot;,&quot;caption&quot;:&quot;&quot;,&quot;created_timestamp&quot;:&quot;0&quot;,&quot;copyright&quot;:&quot;&quot;,&quot;focal_length&quot;:&quot;0&quot;,&quot;iso&quot;:&quot;0&quot;,&quot;shutter_speed&quot;:&quot;0&quot;,&quot;title&quot;:&quot;&quot;}" data-image-title="SimCity (3)" data-image-description="" data-medium-file="https://xombitgames.com/files/2013/06/SimCity-3-400x210.jpg" data-large-file="https://xombitgames.com/files/2013/06/SimCity-3-700x367.jpg" />
        </dt></dl><dl class='gallery-item'>
        <dt class='gallery-icon landscape'>
            <img width="700" height="393" src="https://xombitgames.com/files/2013/06/SimCity-4-700x393.jpg" class="attachment-large size-large" alt="Gameplay 4" srcset="https://xombitgames.com/files/2013/06/SimCity-4-700x393.jpg 700w, https://xombitgames.com/files/2013/06/SimCity-4-400x225.jpg 400w, https://xombitgames.com/files/2013/06/SimCity-4-220x123.jpg 220w" sizes="(max-width: 700px) 100vw, 700px" data-attachment-id="36837" data-orig-file="https://xombitgames.com/files/2013/06/SimCity-4.jpg" data-orig-size="1920,1080" data-comments-opened="1" data-image-meta="{&quot;aperture&quot;:&quot;0&quot;,&quot;credit&quot;:&quot;&quot;,&quot;camera&quot;:&quot;&quot;,&quot;caption&quot;:&quot;&quot;,&quot;created_timestamp&quot;:&quot;0&quot;,&quot;copyright&quot;:&quot;&quot;,&quot;focal_length&quot;:&quot;0&quot;,&quot;iso&quot;:&quot;0&quot;,&quot;shutter_speed&quot;:&quot;0&quot;,&quot;title&quot;:&quot;&quot;}" data-image-title="SimCity (4)" data-image-description="" data-medium-file="https://xombitgames.com/files/2013/06/SimCity-4-400x225.jpg" data-large-file="https://xombitgames.com/files/2013/06/SimCity-4-700x393.jpg" />
        </dt></dl><dl class='gallery-item'>
        <dt class='gallery-icon landscape'>
            <img width="700" height="350" src="https://xombitgames.com/files/2013/06/SimCity-700x350.jpg" class="attachment-large size-large" alt="Portada del título" srcset="https://xombitgames.com/files/2013/06/SimCity-700x350.jpg 700w, https://xombitgames.com/files/2013/06/SimCity-400x200.jpg 400w, https://xombitgames.com/files/2013/06/SimCity-220x110.jpg 220w, https://xombitgames.com/files/2013/06/SimCity.jpg 1500w" sizes="(max-width: 700px) 100vw, 700px" data-attachment-id="36838" data-orig-file="https://xombitgames.com/files/2013/06/SimCity.jpg" data-orig-size="1500,750" data-comments-opened="1" data-image-meta="{&quot;aperture&quot;:&quot;0&quot;,&quot;credit&quot;:&quot;&quot;,&quot;camera&quot;:&quot;&quot;,&quot;caption&quot;:&quot;&quot;,&quot;created_timestamp&quot;:&quot;0&quot;,&quot;copyright&quot;:&quot;&quot;,&quot;focal_length&quot;:&quot;0&quot;,&quot;iso&quot;:&quot;0&quot;,&quot;shutter_speed&quot;:&quot;0&quot;,&quot;title&quot;:&quot;&quot;}" data-image-title="SimCity" data-image-description="" data-medium-file="https://xombitgames.com/files/2013/06/SimCity-400x200.jpg" data-large-file="https://xombitgames.com/files/2013/06/SimCity-700x350.jpg" />
        </dt></dl><dl class='gallery-item'>
        <dt class='gallery-icon landscape'>
            <img width="700" height="524" src="https://xombitgames.com/files/2013/06/Man-of-Steel-1-700x524.jpg" class="attachment-large size-large" alt="Gameplay 1" srcset="https://xombitgames.com/files/2013/06/Man-of-Steel-1-700x524.jpg 700w, https://xombitgames.com/files/2013/06/Man-of-Steel-1-400x299.jpg 400w, https://xombitgames.com/files/2013/06/Man-of-Steel-1-640x480.jpg 640w, https://xombitgames.com/files/2013/06/Man-of-Steel-1-220x165.jpg 220w, https://xombitgames.com/files/2013/06/Man-of-Steel-1.jpg 900w" sizes="(max-width: 700px) 100vw, 700px" data-attachment-id="36839" data-orig-file="https://xombitgames.com/files/2013/06/Man-of-Steel-1.jpg" data-orig-size="900,674" data-comments-opened="1" data-image-meta="{&quot;aperture&quot;:&quot;0&quot;,&quot;credit&quot;:&quot;&quot;,&quot;camera&quot;:&quot;&quot;,&quot;caption&quot;:&quot;&quot;,&quot;created_timestamp&quot;:&quot;0&quot;,&quot;copyright&quot;:&quot;&quot;,&quot;focal_length&quot;:&quot;0&quot;,&quot;iso&quot;:&quot;0&quot;,&quot;shutter_speed&quot;:&quot;0&quot;,&quot;title&quot;:&quot;&quot;}" data-image-title="Man of Steel (1)" data-image-description="" data-medium-file="https://xombitgames.com/files/2013/06/Man-of-Steel-1-400x299.jpg" data-large-file="https://xombitgames.com/files/2013/06/Man-of-Steel-1-700x524.jpg" />
        </dt></dl><dl class='gallery-item'>
        <dt class='gallery-icon landscape'>
            <img width="700" height="484" src="https://xombitgames.com/files/2013/06/Man-of-Steel-2-700x484.jpg" class="attachment-large size-large" alt="Gameplay 2" srcset="https://xombitgames.com/files/2013/06/Man-of-Steel-2-700x484.jpg 700w, https://xombitgames.com/files/2013/06/Man-of-Steel-2-400x276.jpg 400w, https://xombitgames.com/files/2013/06/Man-of-Steel-2-220x152.jpg 220w, https://xombitgames.com/files/2013/06/Man-of-Steel-2.jpg 1057w" sizes="(max-width: 700px) 100vw, 700px" data-attachment-id="36840" data-orig-file="https://xombitgames.com/files/2013/06/Man-of-Steel-2.jpg" data-orig-size="1057,731" data-comments-opened="1" data-image-meta="{&quot;aperture&quot;:&quot;0&quot;,&quot;credit&quot;:&quot;&quot;,&quot;camera&quot;:&quot;&quot;,&quot;caption&quot;:&quot;&quot;,&quot;created_timestamp&quot;:&quot;0&quot;,&quot;copyright&quot;:&quot;&quot;,&quot;focal_length&quot;:&quot;0&quot;,&quot;iso&quot;:&quot;0&quot;,&quot;shutter_speed&quot;:&quot;0&quot;,&quot;title&quot;:&quot;&quot;}" data-image-title="Man of Steel (2)" data-image-description="" data-medium-file="https://xombitgames.com/files/2013/06/Man-of-Steel-2-400x276.jpg" data-large-file="https://xombitgames.com/files/2013/06/Man-of-Steel-2-700x484.jpg" />
        </dt></dl><br style="clear: both" /><dl class='gallery-item'>
        <dt class='gallery-icon landscape'>
            <img width="700" height="500" src="https://xombitgames.com/files/2013/06/Man-of-Steel-3-700x500.jpg" class="attachment-large size-large" alt="Gameplay 3" srcset="https://xombitgames.com/files/2013/06/Man-of-Steel-3-700x500.jpg 700w, https://xombitgames.com/files/2013/06/Man-of-Steel-3-400x286.jpg 400w, https://xombitgames.com/files/2013/06/Man-of-Steel-3-220x157.jpg 220w, https://xombitgames.com/files/2013/06/Man-of-Steel-3.jpg 1067w" sizes="(max-width: 700px) 100vw, 700px" data-attachment-id="36841" data-orig-file="https://xombitgames.com/files/2013/06/Man-of-Steel-3.jpg" data-orig-size="1067,763" data-comments-opened="1" data-image-meta="{&quot;aperture&quot;:&quot;0&quot;,&quot;credit&quot;:&quot;&quot;,&quot;camera&quot;:&quot;&quot;,&quot;caption&quot;:&quot;&quot;,&quot;created_timestamp&quot;:&quot;0&quot;,&quot;copyright&quot;:&quot;&quot;,&quot;focal_length&quot;:&quot;0&quot;,&quot;iso&quot;:&quot;0&quot;,&quot;shutter_speed&quot;:&quot;0&quot;,&quot;title&quot;:&quot;&quot;}" data-image-title="Man of Steel (3)" data-image-description="" data-medium-file="https://xombitgames.com/files/2013/06/Man-of-Steel-3-400x286.jpg" data-large-file="https://xombitgames.com/files/2013/06/Man-of-Steel-3-700x500.jpg" />
        </dt></dl><dl class='gallery-item'>
        <dt class='gallery-icon landscape'>
            <img width="700" height="509" src="https://xombitgames.com/files/2013/06/Man-of-Steel-4-700x509.jpg" class="attachment-large size-large" alt="Gameplay 1" srcset="https://xombitgames.com/files/2013/06/Man-of-Steel-4-700x509.jpg 700w, https://xombitgames.com/files/2013/06/Man-of-Steel-4-400x290.jpg 400w, https://xombitgames.com/files/2013/06/Man-of-Steel-4-220x159.jpg 220w, https://xombitgames.com/files/2013/06/Man-of-Steel-4.jpg 1063w" sizes="(max-width: 700px) 100vw, 700px" data-attachment-id="36842" data-orig-file="https://xombitgames.com/files/2013/06/Man-of-Steel-4.jpg" data-orig-size="1063,773" data-comments-opened="1" data-image-meta="{&quot;aperture&quot;:&quot;0&quot;,&quot;credit&quot;:&quot;&quot;,&quot;camera&quot;:&quot;&quot;,&quot;caption&quot;:&quot;&quot;,&quot;created_timestamp&quot;:&quot;0&quot;,&quot;copyright&quot;:&quot;&quot;,&quot;focal_length&quot;:&quot;0&quot;,&quot;iso&quot;:&quot;0&quot;,&quot;shutter_speed&quot;:&quot;0&quot;,&quot;title&quot;:&quot;&quot;}" data-image-title="Man of Steel (4)" data-image-description="" data-medium-file="https://xombitgames.com/files/2013/06/Man-of-Steel-4-400x290.jpg" data-large-file="https://xombitgames.com/files/2013/06/Man-of-Steel-4-700x509.jpg" />
        </dt></dl><dl class='gallery-item'>
        <dt class='gallery-icon landscape'>
            <img width="700" height="130" src="https://xombitgames.com/files/2013/06/Man-of-Steel-700x130.jpg" class="attachment-large size-large" alt="Portada del juego" srcset="https://xombitgames.com/files/2013/06/Man-of-Steel-700x130.jpg 700w, https://xombitgames.com/files/2013/06/Man-of-Steel-400x74.jpg 400w, https://xombitgames.com/files/2013/06/Man-of-Steel-220x41.jpg 220w" sizes="(max-width: 700px) 100vw, 700px" data-attachment-id="36843" data-orig-file="https://xombitgames.com/files/2013/06/Man-of-Steel.jpg" data-orig-size="1920,359" data-comments-opened="1" data-image-meta="{&quot;aperture&quot;:&quot;0&quot;,&quot;credit&quot;:&quot;&quot;,&quot;camera&quot;:&quot;&quot;,&quot;caption&quot;:&quot;&quot;,&quot;created_timestamp&quot;:&quot;0&quot;,&quot;copyright&quot;:&quot;&quot;,&quot;focal_length&quot;:&quot;0&quot;,&quot;iso&quot;:&quot;0&quot;,&quot;shutter_speed&quot;:&quot;0&quot;,&quot;title&quot;:&quot;&quot;}" data-image-title="Man of Steel" data-image-description="" data-medium-file="https://xombitgames.com/files/2013/06/Man-of-Steel-400x74.jpg" data-large-file="https://xombitgames.com/files/2013/06/Man-of-Steel-700x130.jpg" />
        </dt></dl><dl class='gallery-item'>
        <dt class='gallery-icon landscape'>
            <img width="700" height="395" src="https://xombitgames.com/files/2013/06/Lego-Batman-2-1-700x395.jpg" class="attachment-large size-large" alt="Gameplay 1" srcset="https://xombitgames.com/files/2013/06/Lego-Batman-2-1-700x395.jpg 700w, https://xombitgames.com/files/2013/06/Lego-Batman-2-1-400x225.jpg 400w, https://xombitgames.com/files/2013/06/Lego-Batman-2-1-220x124.jpg 220w, https://xombitgames.com/files/2013/06/Lego-Batman-2-1.jpg 1264w" sizes="(max-width: 700px) 100vw, 700px" data-attachment-id="36844" data-orig-file="https://xombitgames.com/files/2013/06/Lego-Batman-2-1.jpg" data-orig-size="1264,714" data-comments-opened="1" data-image-meta="{&quot;aperture&quot;:&quot;0&quot;,&quot;credit&quot;:&quot;&quot;,&quot;camera&quot;:&quot;&quot;,&quot;caption&quot;:&quot;&quot;,&quot;created_timestamp&quot;:&quot;0&quot;,&quot;copyright&quot;:&quot;&quot;,&quot;focal_length&quot;:&quot;0&quot;,&quot;iso&quot;:&quot;0&quot;,&quot;shutter_speed&quot;:&quot;0&quot;,&quot;title&quot;:&quot;&quot;}" data-image-title="Lego Batman 2 (1)" data-image-description="" data-medium-file="https://xombitgames.com/files/2013/06/Lego-Batman-2-1-400x225.jpg" data-large-file="https://xombitgames.com/files/2013/06/Lego-Batman-2-1-700x395.jpg" />
        </dt></dl><dl class='gallery-item'>
        <dt class='gallery-icon landscape'>
            <img width="700" height="393" src="https://xombitgames.com/files/2013/06/Lego-Batman-2-2-700x393.jpg" class="attachment-large size-large" alt="Gameplay 2" srcset="https://xombitgames.com/files/2013/06/Lego-Batman-2-2-700x393.jpg 700w, https://xombitgames.com/files/2013/06/Lego-Batman-2-2-400x225.jpg 400w, https://xombitgames.com/files/2013/06/Lego-Batman-2-2-220x123.jpg 220w, https://xombitgames.com/files/2013/06/Lego-Batman-2-2.jpg 1280w" sizes="(max-width: 700px) 100vw, 700px" data-attachment-id="36845" data-orig-file="https://xombitgames.com/files/2013/06/Lego-Batman-2-2.jpg" data-orig-size="1280,720" data-comments-opened="1" data-image-meta="{&quot;aperture&quot;:&quot;0&quot;,&quot;credit&quot;:&quot;&quot;,&quot;camera&quot;:&quot;&quot;,&quot;caption&quot;:&quot;&quot;,&quot;created_timestamp&quot;:&quot;0&quot;,&quot;copyright&quot;:&quot;&quot;,&quot;focal_length&quot;:&quot;0&quot;,&quot;iso&quot;:&quot;0&quot;,&quot;shutter_speed&quot;:&quot;0&quot;,&quot;title&quot;:&quot;&quot;}" data-image-title="Lego Batman 2 (2)" data-image-description="" data-medium-file="https://xombitgames.com/files/2013/06/Lego-Batman-2-2-400x225.jpg" data-large-file="https://xombitgames.com/files/2013/06/Lego-Batman-2-2-700x393.jpg" />
        </dt></dl><dl class='gallery-item'>
        <dt class='gallery-icon landscape'>
            <img width="700" height="466" src="https://xombitgames.com/files/2013/06/Lego-Batman-2-3-700x466.jpg" class="attachment-large size-large" alt="Gameplay 3" srcset="https://xombitgames.com/files/2013/06/Lego-Batman-2-3-700x466.jpg 700w, https://xombitgames.com/files/2013/06/Lego-Batman-2-3-400x266.jpg 400w, https://xombitgames.com/files/2013/06/Lego-Batman-2-3-220x146.jpg 220w, https://xombitgames.com/files/2013/06/Lego-Batman-2-3.jpg 910w" sizes="(max-width: 700px) 100vw, 700px" data-attachment-id="36846" data-orig-file="https://xombitgames.com/files/2013/06/Lego-Batman-2-3.jpg" data-orig-size="910,606" data-comments-opened="1" data-image-meta="{&quot;aperture&quot;:&quot;0&quot;,&quot;credit&quot;:&quot;&quot;,&quot;camera&quot;:&quot;&quot;,&quot;caption&quot;:&quot;&quot;,&quot;created_timestamp&quot;:&quot;0&quot;,&quot;copyright&quot;:&quot;&quot;,&quot;focal_length&quot;:&quot;0&quot;,&quot;iso&quot;:&quot;0&quot;,&quot;shutter_speed&quot;:&quot;0&quot;,&quot;title&quot;:&quot;&quot;}" data-image-title="Lego Batman 2 (3)" data-image-description="" data-medium-file="https://xombitgames.com/files/2013/06/Lego-Batman-2-3-400x266.jpg" data-large-file="https://xombitgames.com/files/2013/06/Lego-Batman-2-3-700x466.jpg" />
        </dt></dl><br style="clear: both" /><dl class='gallery-item'>
        <dt class='gallery-icon landscape'>
            <img width="700" height="395" src="https://xombitgames.com/files/2013/06/Lego-Batman-2-4-700x395.jpg" class="attachment-large size-large" alt="Gameplay 4" srcset="https://xombitgames.com/files/2013/06/Lego-Batman-2-4-700x395.jpg 700w, https://xombitgames.com/files/2013/06/Lego-Batman-2-4-400x225.jpg 400w, https://xombitgames.com/files/2013/06/Lego-Batman-2-4-220x124.jpg 220w, https://xombitgames.com/files/2013/06/Lego-Batman-2-4.jpg 1360w" sizes="(max-width: 700px) 100vw, 700px" data-attachment-id="36847" data-orig-file="https://xombitgames.com/files/2013/06/Lego-Batman-2-4.jpg" data-orig-size="1360,768" data-comments-opened="1" data-image-meta="{&quot;aperture&quot;:&quot;0&quot;,&quot;credit&quot;:&quot;&quot;,&quot;camera&quot;:&quot;&quot;,&quot;caption&quot;:&quot;&quot;,&quot;created_timestamp&quot;:&quot;0&quot;,&quot;copyright&quot;:&quot;&quot;,&quot;focal_length&quot;:&quot;0&quot;,&quot;iso&quot;:&quot;0&quot;,&quot;shutter_speed&quot;:&quot;0&quot;,&quot;title&quot;:&quot;&quot;}" data-image-title="Lego Batman 2 (4)" data-image-description="" data-medium-file="https://xombitgames.com/files/2013/06/Lego-Batman-2-4-400x225.jpg" data-large-file="https://xombitgames.com/files/2013/06/Lego-Batman-2-4-700x395.jpg" />
        </dt></dl><dl class='gallery-item'>
        <dt class='gallery-icon landscape'>
            <img width="700" height="194" src="https://xombitgames.com/files/2013/06/Lego-Batman-2-700x194.jpg" class="attachment-large size-large" alt="Logo del juego" srcset="https://xombitgames.com/files/2013/06/Lego-Batman-2-700x194.jpg 700w, https://xombitgames.com/files/2013/06/Lego-Batman-2-400x110.jpg 400w, https://xombitgames.com/files/2013/06/Lego-Batman-2-220x61.jpg 220w, https://xombitgames.com/files/2013/06/Lego-Batman-2.jpg 1280w" sizes="(max-width: 700px) 100vw, 700px" data-attachment-id="36848" data-orig-file="https://xombitgames.com/files/2013/06/Lego-Batman-2.jpg" data-orig-size="1280,355" data-comments-opened="1" data-image-meta="{&quot;aperture&quot;:&quot;0&quot;,&quot;credit&quot;:&quot;&quot;,&quot;camera&quot;:&quot;&quot;,&quot;caption&quot;:&quot;&quot;,&quot;created_timestamp&quot;:&quot;0&quot;,&quot;copyright&quot;:&quot;&quot;,&quot;focal_length&quot;:&quot;0&quot;,&quot;iso&quot;:&quot;0&quot;,&quot;shutter_speed&quot;:&quot;0&quot;,&quot;title&quot;:&quot;&quot;}" data-image-title="Lego Batman 2" data-image-description="" data-medium-file="https://xombitgames.com/files/2013/06/Lego-Batman-2-400x110.jpg" data-large-file="https://xombitgames.com/files/2013/06/Lego-Batman-2-700x194.jpg" />
        </dt></dl><dl class='gallery-item'>
        <dt class='gallery-icon landscape'>
            <img width="700" height="383" src="https://xombitgames.com/files/2013/06/Animal-Crossing-New-Leaf-1-700x383.jpg" class="attachment-large size-large" alt="Gameplay 1" srcset="https://xombitgames.com/files/2013/06/Animal-Crossing-New-Leaf-1-700x383.jpg 700w, https://xombitgames.com/files/2013/06/Animal-Crossing-New-Leaf-1-400x219.jpg 400w, https://xombitgames.com/files/2013/06/Animal-Crossing-New-Leaf-1-220x120.jpg 220w, https://xombitgames.com/files/2013/06/Animal-Crossing-New-Leaf-1.jpg 847w" sizes="(max-width: 700px) 100vw, 700px" data-attachment-id="36849" data-orig-file="https://xombitgames.com/files/2013/06/Animal-Crossing-New-Leaf-1.jpg" data-orig-size="847,464" data-comments-opened="1" data-image-meta="{&quot;aperture&quot;:&quot;0&quot;,&quot;credit&quot;:&quot;Steven&quot;,&quot;camera&quot;:&quot;&quot;,&quot;caption&quot;:&quot;&quot;,&quot;created_timestamp&quot;:&quot;1351524714&quot;,&quot;copyright&quot;:&quot;&quot;,&quot;focal_length&quot;:&quot;0&quot;,&quot;iso&quot;:&quot;0&quot;,&quot;shutter_speed&quot;:&quot;0&quot;,&quot;title&quot;:&quot;&quot;}" data-image-title="Animal Crossing New Leaf (1)" data-image-description="" data-medium-file="https://xombitgames.com/files/2013/06/Animal-Crossing-New-Leaf-1-400x219.jpg" data-large-file="https://xombitgames.com/files/2013/06/Animal-Crossing-New-Leaf-1-700x383.jpg" />
        </dt></dl><dl class='gallery-item'>
        <dt class='gallery-icon landscape'>
            <img width="700" height="418" src="https://xombitgames.com/files/2013/06/Animal-Crossing-New-Leaf-2-700x418.jpg" class="attachment-large size-large" alt="Gameplay 2" srcset="https://xombitgames.com/files/2013/06/Animal-Crossing-New-Leaf-2-700x418.jpg 700w, https://xombitgames.com/files/2013/06/Animal-Crossing-New-Leaf-2-400x239.jpg 400w, https://xombitgames.com/files/2013/06/Animal-Crossing-New-Leaf-2-220x131.jpg 220w, https://xombitgames.com/files/2013/06/Animal-Crossing-New-Leaf-2.jpg 1200w" sizes="(max-width: 700px) 100vw, 700px" data-attachment-id="36850" data-orig-file="https://xombitgames.com/files/2013/06/Animal-Crossing-New-Leaf-2.jpg" data-orig-size="1200,718" data-comments-opened="1" data-image-meta="{&quot;aperture&quot;:&quot;0&quot;,&quot;credit&quot;:&quot;&quot;,&quot;camera&quot;:&quot;&quot;,&quot;caption&quot;:&quot;&quot;,&quot;created_timestamp&quot;:&quot;0&quot;,&quot;copyright&quot;:&quot;&quot;,&quot;focal_length&quot;:&quot;0&quot;,&quot;iso&quot;:&quot;0&quot;,&quot;shutter_speed&quot;:&quot;0&quot;,&quot;title&quot;:&quot;&quot;}" data-image-title="Animal Crossing New Leaf (2)" data-image-description="" data-medium-file="https://xombitgames.com/files/2013/06/Animal-Crossing-New-Leaf-2-400x239.jpg" data-large-file="https://xombitgames.com/files/2013/06/Animal-Crossing-New-Leaf-2-700x418.jpg" />
        </dt></dl><dl class='gallery-item'>
        <dt class='gallery-icon landscape'>
            <img width="600" height="338" src="https://xombitgames.com/files/2013/06/Animal-Crossing-New-Leaf-3.jpg" class="attachment-large size-large" alt="Gameplay 3" srcset="https://xombitgames.com/files/2013/06/Animal-Crossing-New-Leaf-3.jpg 600w, https://xombitgames.com/files/2013/06/Animal-Crossing-New-Leaf-3-400x225.jpg 400w, https://xombitgames.com/files/2013/06/Animal-Crossing-New-Leaf-3-220x123.jpg 220w" sizes="(max-width: 600px) 100vw, 600px" data-attachment-id="36851" data-orig-file="https://xombitgames.com/files/2013/06/Animal-Crossing-New-Leaf-3.jpg" data-orig-size="600,338" data-comments-opened="1" data-image-meta="{&quot;aperture&quot;:&quot;0&quot;,&quot;credit&quot;:&quot;&quot;,&quot;camera&quot;:&quot;&quot;,&quot;caption&quot;:&quot;&quot;,&quot;created_timestamp&quot;:&quot;0&quot;,&quot;copyright&quot;:&quot;&quot;,&quot;focal_length&quot;:&quot;0&quot;,&quot;iso&quot;:&quot;0&quot;,&quot;shutter_speed&quot;:&quot;0&quot;,&quot;title&quot;:&quot;&quot;}" data-image-title="Animal Crossing New Leaf (3)" data-image-description="" data-medium-file="https://xombitgames.com/files/2013/06/Animal-Crossing-New-Leaf-3-400x225.jpg" data-large-file="https://xombitgames.com/files/2013/06/Animal-Crossing-New-Leaf-3.jpg" />
        </dt></dl><dl class='gallery-item'>
        <dt class='gallery-icon landscape'>
            <img width="640" height="360" src="https://xombitgames.com/files/2013/06/Animal-Crossing-New-Leaf-4.jpg" class="attachment-large size-large" alt="Gameplay 4" srcset="https://xombitgames.com/files/2013/06/Animal-Crossing-New-Leaf-4.jpg 640w, https://xombitgames.com/files/2013/06/Animal-Crossing-New-Leaf-4-400x225.jpg 400w, https://xombitgames.com/files/2013/06/Animal-Crossing-New-Leaf-4-220x123.jpg 220w" sizes="(max-width: 640px) 100vw, 640px" data-attachment-id="36852" data-orig-file="https://xombitgames.com/files/2013/06/Animal-Crossing-New-Leaf-4.jpg" data-orig-size="640,360" data-comments-opened="1" data-image-meta="{&quot;aperture&quot;:&quot;0&quot;,&quot;credit&quot;:&quot;&quot;,&quot;camera&quot;:&quot;&quot;,&quot;caption&quot;:&quot;&quot;,&quot;created_timestamp&quot;:&quot;0&quot;,&quot;copyright&quot;:&quot;&quot;,&quot;focal_length&quot;:&quot;0&quot;,&quot;iso&quot;:&quot;0&quot;,&quot;shutter_speed&quot;:&quot;0&quot;,&quot;title&quot;:&quot;&quot;}" data-image-title="Animal Crossing New Leaf (4)" data-image-description="" data-medium-file="https://xombitgames.com/files/2013/06/Animal-Crossing-New-Leaf-4-400x225.jpg" data-large-file="https://xombitgames.com/files/2013/06/Animal-Crossing-New-Leaf-4.jpg" />
        </dt></dl><br style="clear: both" /><dl class='gallery-item'>
        <dt class='gallery-icon landscape'>
            <img width="700" height="449" src="https://xombitgames.com/files/2013/06/Animal-Crossing-New-Leaf-700x449.jpg" class="attachment-large size-large" alt="Portada del juego" srcset="https://xombitgames.com/files/2013/06/Animal-Crossing-New-Leaf-700x449.jpg 700w, https://xombitgames.com/files/2013/06/Animal-Crossing-New-Leaf-400x256.jpg 400w, https://xombitgames.com/files/2013/06/Animal-Crossing-New-Leaf-220x141.jpg 220w, https://xombitgames.com/files/2013/06/Animal-Crossing-New-Leaf.jpg 977w" sizes="(max-width: 700px) 100vw, 700px" data-attachment-id="36853" data-orig-file="https://xombitgames.com/files/2013/06/Animal-Crossing-New-Leaf.jpg" data-orig-size="977,627" data-comments-opened="1" data-image-meta="{&quot;aperture&quot;:&quot;0&quot;,&quot;credit&quot;:&quot;&quot;,&quot;camera&quot;:&quot;&quot;,&quot;caption&quot;:&quot;&quot;,&quot;created_timestamp&quot;:&quot;0&quot;,&quot;copyright&quot;:&quot;&quot;,&quot;focal_length&quot;:&quot;0&quot;,&quot;iso&quot;:&quot;0&quot;,&quot;shutter_speed&quot;:&quot;0&quot;,&quot;title&quot;:&quot;&quot;}" data-image-title="Animal Crossing New Leaf" data-image-description="" data-medium-file="https://xombitgames.com/files/2013/06/Animal-Crossing-New-Leaf-400x256.jpg" data-large-file="https://xombitgames.com/files/2013/06/Animal-Crossing-New-Leaf-700x449.jpg" />
        </dt></dl>
        <br style='clear: both' />
    </div>