Call of Duty Black Ops 2 (PC, Xbox 360, PS3, Wii U)
Treyard y Activision nos traen este próximo 13 de noviembre el noveno juego de la saga Call of Duty, secuela directa de Black Ops, lanzado en 2010. En esta ocasión se ha utilizado el motor gráfico IW 3.0 para dar un mayor realismo a los impactos de los proyectiles en cuerpos y escenarios. Esta vez vamos a pasar de luchar en la guerra fría de la primera entrega a estar en plena batalla de lo que llaman los desarrolladores como La Guerra Fría del siglo XXI fechada en 2025. Por ello los protagonistas de esta versión serán las máquinas no tripuladas y la informática.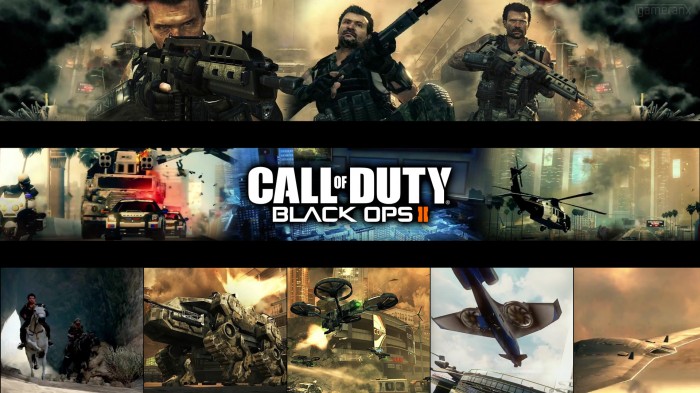 La trama estará dividida entre los años 1980 y 2025, en este último la guerra enfrentará a China y EEUU. Las escenas de los ochenta nos harán ver la relación directa que hay entre los hechos ocurridos entonces y los que se detallan y suceden en el futuro. Alex Mason, protagonista en la etapa antigua y su hijo David Mason en la futurista serán los principales artífices de la trama y la salvación. Lo más destacado será su modo multijugador y también un modo zombis que aterrará al más pintado del lugar. El juego saldrá en varias plataformas a nivel mundial por un precio entre los 40 € de PC y los 65 € del resto de consolas.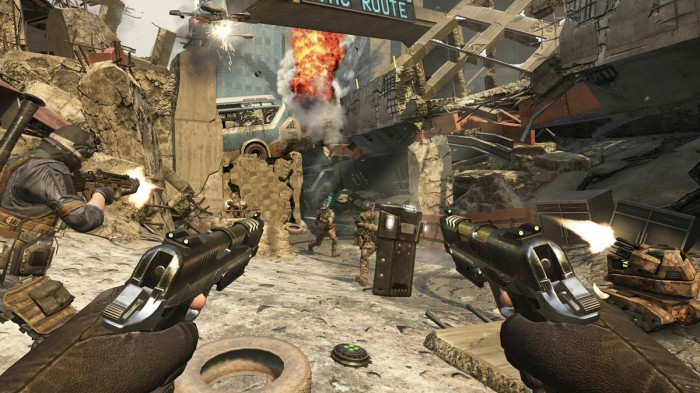 Call of Duty Black Ops: Declassified (PS Vita)
Se ha demorado en el tiempo, pero aquí está, el primer Call of Duty para PS Vita que esperábamos desde sus inicios. Declassified pondrá a prueba la capacidad gráfica y táctil de la portátil de Sony, que aún no ha despegado. Esperemos que este sea un punto de inflexión en la vida de la consola. La historia de esta entrega estará situada entre el primer y el segundo Black Ops de consolas de sobremesa y PC. Nos intentará explicar el nexo que existe entre ambos argumentos.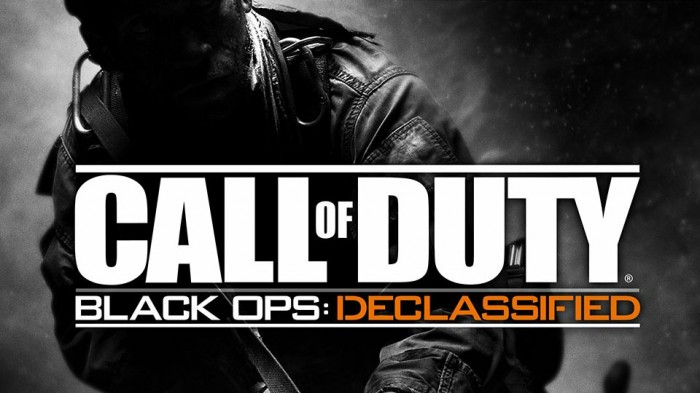 Nihilistic, quienes ya en su día nos alumbraran el camino con Resistance: Burning Skies, vuelven ahora con un Call of Duty, que intenta fijarse en todo de sus hermanos mayores y demostrar que en la portátil de Sony se puede jugar igual o mejor con las posibilidades táctiles que ofrece. El juego saldrá a la venta el 13 de noviembre en tiendas físicas, sin el modo zombis que caracteriza a la segunda entrega de sobremesa, y a un precio de 45 €.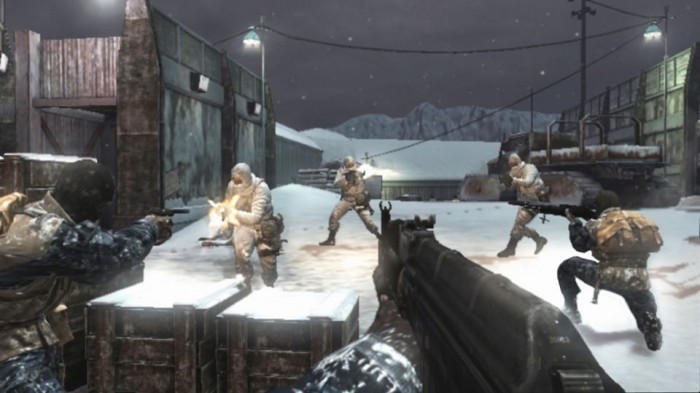 F1 Race Stars (PC, Xbos 360, PS3)
Codemasters lo hace muy bien cada vez que toca alguna licencia de automovilismo, véase sus juegos de F1 2011 y 2012 y los Colin McRae o Dirt. Pudimos ver no hace mucho el trailer de lanzamiento del juego, que nos enseñaba las posibilidades que ofrecía durante una carrera y su modo multijugador a pantalla partida, algo que echábamos de menos en este tipo de juegos. Mario Kart, ponte a temblar, porque estos llegan con mucha fuerza y por un precio cercano a 60 €.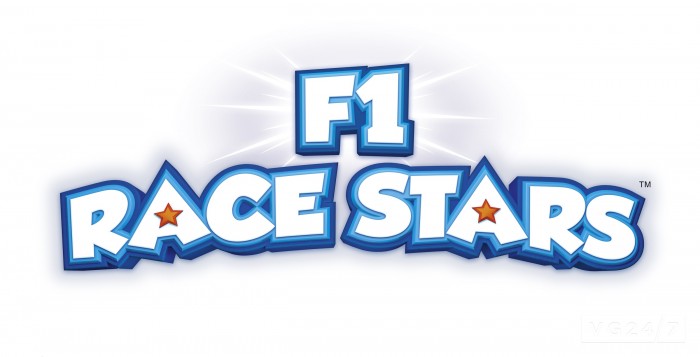 Además del buen hacer de Codemasters, acompaña que el juego cuenta con todas las licencias oficiales de los pilotos y escuderías de Fórmula 1, algo que tenemos muy en cuenta a la hora de comprar un juego. Este es un título de carreras con nuestro pilotos favoritos hechos a modo de caricatura, al igual que sus bólidos, y en el que tendremos armas para desestabilizar a los contrarios. Con su modo online y modo carrera con trofeos, se completa este juego que hará las delicias de todo seguidor de F1 y Mario Kart.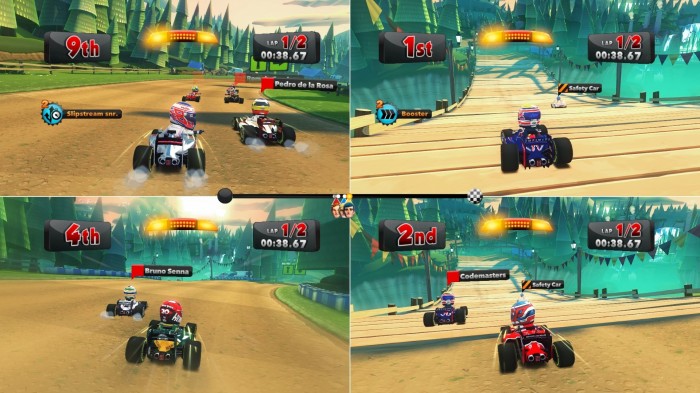 Sonic & All-Stars Racing: Transformed (PS3, Xbox 360, PC, 3DS, PS Vita, Wii U)
Este es un título muy similar al anterior pero con la característica peculiar de que sus personajes son pertenecientes a las sagas que ha ido lanzando SEGA en su historia. Ésta junto a Sumo Digital han desarrollado, y lanzan este próximo 16 de noviembre, la secuela de su mismo nombre de 2010 que intenta acercarse a esos jugadores que disfrutaban de Mario Kart en su inicios. Con un control muy arcade y gran variedad de armas, será la apuesta de SEGA para luchar mano a mano contra el juego de Codemasters y por un precio competitivo entre 30 y 60 €.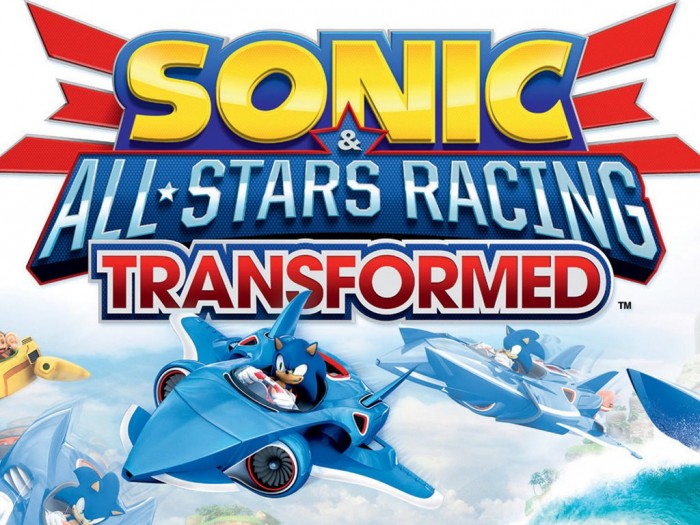 Sonic, Tails, Dr. Robotnik, Knuckles, Shadow, Metal Sonic, Beat, B.D. Joe y muchos más completarán un total de 23 personajes que se enfrentarán entre sí por las copas y trofeos que ofrece el juego entre sus campeonatos. El juego contará con un nuevo modo de un solo jugador de aventura, donde podremos desbloquear nuevos personajes. Los vehículos podrán ser modificados y mejorados con trajes según la experiencia ganada mediante la construcción de Meters of All Stars. En el apartado sonoro contaremos con 16 canciones inspiradas en juegos como Super Monkey Ball, Dragon Panzer, Golden Axe y After Burner.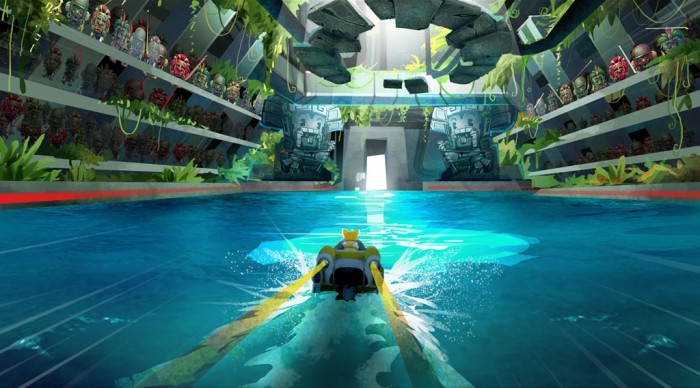 Rabbids Rumble (3DS)
Ubisoft nos trae esta aventura para jugar con tus amigos en batallas intensas de uno contra uno, donde se mezclan la estrategia y el humor de los famosos Rabbids. Podremos compartir nuestras puntuaciones, conseguir bonus de entrenamiento, desbloquear nuevos Rabbids y objetos. Todo ello con otros jugadores que se cruzan por tu camino, físicamente, ya que será posible jugar mediante la conexión de la consolas contra otros amigos cercanos gracias al StreetPass. Nuevos Rabbids también podrán ser descargados a través de Spot Pass cada semana.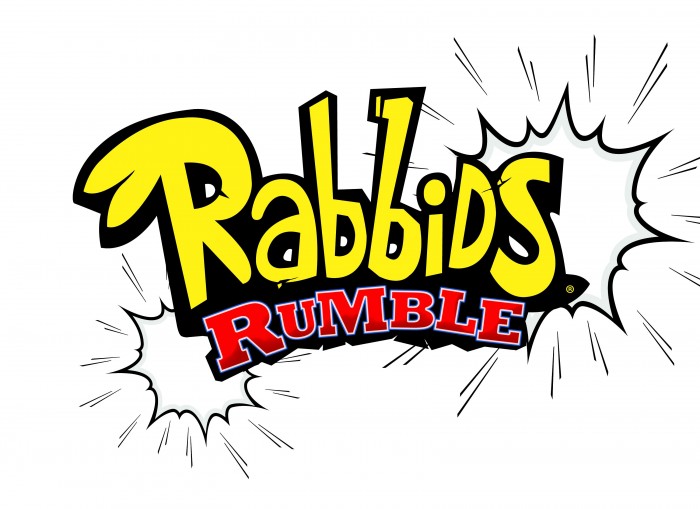 Nuestro objetivo principal será el de conseguir los 100 alocados Rabbids a través de minijuegos bien elaborados y con diferentes dificultades. Demostraremos nuestra habilidades de combate y delirantes. Podremos entrenar con nuestra colección de personajillo para hacerlos más fuertes y ponerlos a prueba en la lucha. También podremos interactuar con los conejillos que saldrán a nuestro alrededor, en cualquier lado de la casa. El título será una exclusiva de Nintendo 3DS que nos visitará el 15 de noviembre y saldrá por un precio cercano a 40 €.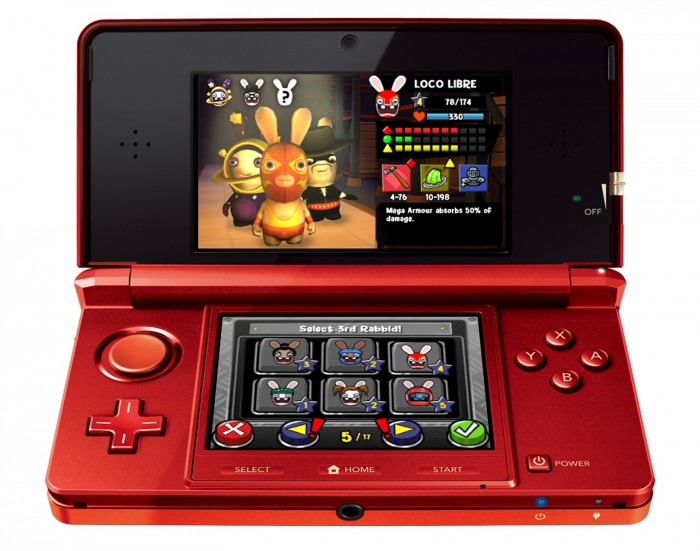 Wonderbook: El libro de los hechizos (PS3)
Parece que J.K. Rowling no ha tenido suficiente con sus libros y películas sobre la historia del mago juvenil Harry Potter, y ahora le ha dado por integrarse en el mundo de los juegos interactivos de consola. Su inicio la lleva a formar parte del primer juego, para PS3 en exclusiva, que contará con un periférico nunca antes visto. Éste será un libro que al abrirlo se activará y nos trasladará al mismísimo Hogwarts, donde iniciaremos nuestra andadura en el mundo de la magia desde los inicios como un principiante de mago.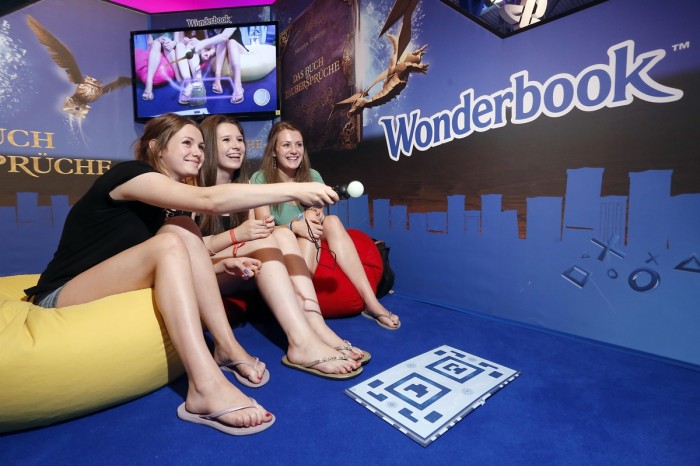 La magia de la literatura llega a nuestras casas de la mano de London Studio y Sony con este Libro de los Hechizos. Aprenderemos y pondremos en práctica hechizos como Incendio, Wingardium Leviosa y Expelliarmus, y podremos descubrir divertidas notas y hechizos garabateados en los márgenes del libro, dejados ahí por antiguos alumnos de Hogwarts. Para jugar a este título es imprescindible disponer tanto de los periféricos PS Move y Eye Toy como del libro y el juego en sí. Estos dos últimos se venderá en un pack a un precio de 40 € a partir del próximo 15 de noviembre.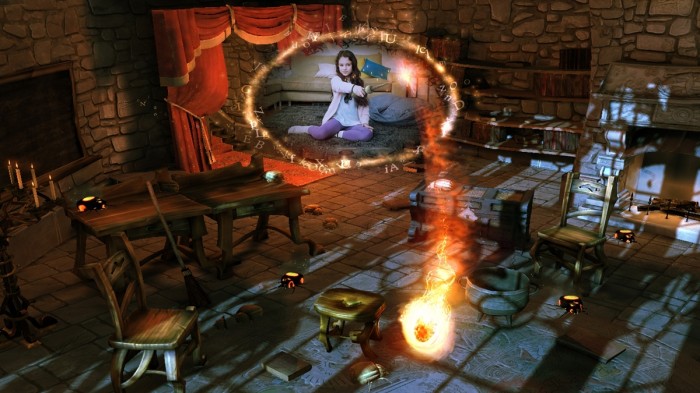 <style type='text/css'>
        #gallery-2 {
            margin: auto;
        }
        #gallery-2 .gallery-item {
            float: left;
            margin-top: 10px;
            text-align: center;
            width: 16%;
        }
        #gallery-2 img {
            border: 2px solid #cfcfcf;
        }
        #gallery-2 .gallery-caption {
            margin-left: 0;
        }
        /* see gallery_shortcode() in wp-includes/media.php */
    </style>
    <div data-carousel-extra='{"blog_id":27,"permalink":"https:\/\/xombitgames.com\/2012\/11\/lanzamientos-destacados-noviembre-semana3","likes_blog_id":40960699}' id='gallery-2' class='gallery galleryid-21364 gallery-columns-6 gallery-size-large'><dl class='gallery-item'>
        <dt class='gallery-icon landscape'>
            <img width="700" height="500" src="https://xombitgames.com/files/2012/11/Lanzamientos-destacados1.jpg" class="attachment-large size-large" alt="Imagen destacada" srcset="https://xombitgames.com/files/2012/11/Lanzamientos-destacados1.jpg 700w, https://xombitgames.com/files/2012/11/Lanzamientos-destacados1-400x285.jpg 400w, https://xombitgames.com/files/2012/11/Lanzamientos-destacados1-220x157.jpg 220w" sizes="(max-width: 700px) 100vw, 700px" data-attachment-id="21370" data-orig-file="https://xombitgames.com/files/2012/11/Lanzamientos-destacados1.jpg" data-orig-size="700,500" data-comments-opened="1" data-image-meta="{&quot;aperture&quot;:&quot;0&quot;,&quot;credit&quot;:&quot;&quot;,&quot;camera&quot;:&quot;&quot;,&quot;caption&quot;:&quot;&quot;,&quot;created_timestamp&quot;:&quot;0&quot;,&quot;copyright&quot;:&quot;&quot;,&quot;focal_length&quot;:&quot;0&quot;,&quot;iso&quot;:&quot;0&quot;,&quot;shutter_speed&quot;:&quot;0&quot;,&quot;title&quot;:&quot;&quot;}" data-image-title="Lanzamientos destacados" data-image-description="" data-medium-file="https://xombitgames.com/files/2012/11/Lanzamientos-destacados1-400x285.jpg" data-large-file="https://xombitgames.com/files/2012/11/Lanzamientos-destacados1.jpg" />
        </dt></dl><dl class='gallery-item'>
        <dt class='gallery-icon landscape'>
            <img width="700" height="394" src="https://xombitgames.com/files/2012/11/Wonderbook-1-700x394.jpg" class="attachment-large size-large" alt="Gameplay 1" srcset="https://xombitgames.com/files/2012/11/Wonderbook-1-700x394.jpg 700w, https://xombitgames.com/files/2012/11/Wonderbook-1-400x225.jpg 400w, https://xombitgames.com/files/2012/11/Wonderbook-1-220x123.jpg 220w, https://xombitgames.com/files/2012/11/Wonderbook-1.jpg 1000w" sizes="(max-width: 700px) 100vw, 700px" data-attachment-id="21377" data-orig-file="https://xombitgames.com/files/2012/11/Wonderbook-1.jpg" data-orig-size="1000,563" data-comments-opened="1" data-image-meta="{&quot;aperture&quot;:&quot;0&quot;,&quot;credit&quot;:&quot;&quot;,&quot;camera&quot;:&quot;&quot;,&quot;caption&quot;:&quot;&quot;,&quot;created_timestamp&quot;:&quot;0&quot;,&quot;copyright&quot;:&quot;&quot;,&quot;focal_length&quot;:&quot;0&quot;,&quot;iso&quot;:&quot;0&quot;,&quot;shutter_speed&quot;:&quot;0&quot;,&quot;title&quot;:&quot;&quot;}" data-image-title="Wonderbook (1)" data-image-description="" data-medium-file="https://xombitgames.com/files/2012/11/Wonderbook-1-400x225.jpg" data-large-file="https://xombitgames.com/files/2012/11/Wonderbook-1-700x394.jpg" />
        </dt></dl><dl class='gallery-item'>
        <dt class='gallery-icon landscape'>
            <img width="700" height="394" src="https://xombitgames.com/files/2012/11/Wonderbook-2-700x394.jpg" class="attachment-large size-large" alt="Gameplay 2" srcset="https://xombitgames.com/files/2012/11/Wonderbook-2-700x394.jpg 700w, https://xombitgames.com/files/2012/11/Wonderbook-2-400x225.jpg 400w, https://xombitgames.com/files/2012/11/Wonderbook-2-220x123.jpg 220w, https://xombitgames.com/files/2012/11/Wonderbook-2.jpg 1400w" sizes="(max-width: 700px) 100vw, 700px" data-attachment-id="21378" data-orig-file="https://xombitgames.com/files/2012/11/Wonderbook-2.jpg" data-orig-size="1400,788" data-comments-opened="1" data-image-meta="{&quot;aperture&quot;:&quot;5&quot;,&quot;credit&quot;:&quot;NICK DAVID&quot;,&quot;camera&quot;:&quot;Canon EOS-1Ds Mark III&quot;,&quot;caption&quot;:&quot;&quot;,&quot;created_timestamp&quot;:&quot;1336729313&quot;,&quot;copyright&quot;:&quot;DO NOT USE WITHOUT PERMISSION&quot;,&quot;focal_length&quot;:&quot;35&quot;,&quot;iso&quot;:&quot;100&quot;,&quot;shutter_speed&quot;:&quot;0.004&quot;,&quot;title&quot;:&quot;&quot;}" data-image-title="Wonderbook (2)" data-image-description="" data-medium-file="https://xombitgames.com/files/2012/11/Wonderbook-2-400x225.jpg" data-large-file="https://xombitgames.com/files/2012/11/Wonderbook-2-700x394.jpg" />
        </dt></dl><dl class='gallery-item'>
        <dt class='gallery-icon landscape'>
            <img width="700" height="393" src="https://xombitgames.com/files/2012/11/Wonderbook-3-700x393.jpg" class="attachment-large size-large" alt="Gameplay 3" srcset="https://xombitgames.com/files/2012/11/Wonderbook-3-700x393.jpg 700w, https://xombitgames.com/files/2012/11/Wonderbook-3-400x225.jpg 400w, https://xombitgames.com/files/2012/11/Wonderbook-3-220x123.jpg 220w, https://xombitgames.com/files/2012/11/Wonderbook-3.jpg 1280w" sizes="(max-width: 700px) 100vw, 700px" data-attachment-id="21379" data-orig-file="https://xombitgames.com/files/2012/11/Wonderbook-3.jpg" data-orig-size="1280,720" data-comments-opened="1" data-image-meta="{&quot;aperture&quot;:&quot;5&quot;,&quot;credit&quot;:&quot;NICK DAVID&quot;,&quot;camera&quot;:&quot;Canon EOS-1Ds Mark III&quot;,&quot;caption&quot;:&quot;&quot;,&quot;created_timestamp&quot;:&quot;1336736414&quot;,&quot;copyright&quot;:&quot;DO NOT USE WITHOUT PERMISSION&quot;,&quot;focal_length&quot;:&quot;35&quot;,&quot;iso&quot;:&quot;100&quot;,&quot;shutter_speed&quot;:&quot;0.004&quot;,&quot;title&quot;:&quot;Wonderbook&quot;}" data-image-title="Wonderbook (3)" data-image-description="" data-medium-file="https://xombitgames.com/files/2012/11/Wonderbook-3-400x225.jpg" data-large-file="https://xombitgames.com/files/2012/11/Wonderbook-3-700x393.jpg" />
        </dt></dl><dl class='gallery-item'>
        <dt class='gallery-icon landscape'>
            <img width="700" height="393" src="https://xombitgames.com/files/2012/11/Wonderbook-4-700x393.jpg" class="attachment-large size-large" alt="Gameplay 4" srcset="https://xombitgames.com/files/2012/11/Wonderbook-4-700x393.jpg 700w, https://xombitgames.com/files/2012/11/Wonderbook-4-400x225.jpg 400w, https://xombitgames.com/files/2012/11/Wonderbook-4-220x123.jpg 220w, https://xombitgames.com/files/2012/11/Wonderbook-4.jpg 1200w" sizes="(max-width: 700px) 100vw, 700px" data-attachment-id="21380" data-orig-file="https://xombitgames.com/files/2012/11/Wonderbook-4.jpg" data-orig-size="1200,675" data-comments-opened="1" data-image-meta="{&quot;aperture&quot;:&quot;0&quot;,&quot;credit&quot;:&quot;&quot;,&quot;camera&quot;:&quot;&quot;,&quot;caption&quot;:&quot;&quot;,&quot;created_timestamp&quot;:&quot;0&quot;,&quot;copyright&quot;:&quot;&quot;,&quot;focal_length&quot;:&quot;0&quot;,&quot;iso&quot;:&quot;0&quot;,&quot;shutter_speed&quot;:&quot;0&quot;,&quot;title&quot;:&quot;&quot;}" data-image-title="Wonderbook (4)" data-image-description="" data-medium-file="https://xombitgames.com/files/2012/11/Wonderbook-4-400x225.jpg" data-large-file="https://xombitgames.com/files/2012/11/Wonderbook-4-700x393.jpg" />
        </dt></dl><dl class='gallery-item'>
        <dt class='gallery-icon landscape'>
            <img width="700" height="466" src="https://xombitgames.com/files/2012/11/Wonderbook-700x466.jpg" class="attachment-large size-large" alt="Presentación Wonderbook" srcset="https://xombitgames.com/files/2012/11/Wonderbook-700x466.jpg 700w, https://xombitgames.com/files/2012/11/Wonderbook-400x266.jpg 400w, https://xombitgames.com/files/2012/11/Wonderbook-220x146.jpg 220w, https://xombitgames.com/files/2012/11/Wonderbook.jpg 1200w" sizes="(max-width: 700px) 100vw, 700px" data-attachment-id="21381" data-orig-file="https://xombitgames.com/files/2012/11/Wonderbook.jpg" data-orig-size="1200,800" data-comments-opened="1" data-image-meta="{&quot;aperture&quot;:&quot;7.1&quot;,&quot;credit&quot;:&quot;&quot;,&quot;camera&quot;:&quot;Canon EOS 5D Mark III&quot;,&quot;caption&quot;:&quot;Sony PlayStation\nTag 2  der Gamescom in Koeln am 16.08.2012\nFoto: M.Nass fuer SCED&quot;,&quot;created_timestamp&quot;:&quot;1345138782&quot;,&quot;copyright&quot;:&quot;&quot;,&quot;focal_length&quot;:&quot;17&quot;,&quot;iso&quot;:&quot;4000&quot;,&quot;shutter_speed&quot;:&quot;0.01&quot;,&quot;title&quot;:&quot;&quot;}" data-image-title="Wonderbook" data-image-description="" data-medium-file="https://xombitgames.com/files/2012/11/Wonderbook-400x266.jpg" data-large-file="https://xombitgames.com/files/2012/11/Wonderbook-700x466.jpg" />
        </dt></dl><br style="clear: both" /><dl class='gallery-item'>
        <dt class='gallery-icon landscape'>
            <img width="700" height="393" src="https://xombitgames.com/files/2012/11/Sonic-All-Stars-Racing-Transformed-1-700x393.jpg" class="attachment-large size-large" alt="Gameplay 1" srcset="https://xombitgames.com/files/2012/11/Sonic-All-Stars-Racing-Transformed-1-700x393.jpg 700w, https://xombitgames.com/files/2012/11/Sonic-All-Stars-Racing-Transformed-1-400x225.jpg 400w, https://xombitgames.com/files/2012/11/Sonic-All-Stars-Racing-Transformed-1-220x123.jpg 220w, https://xombitgames.com/files/2012/11/Sonic-All-Stars-Racing-Transformed-1.jpg 1024w" sizes="(max-width: 700px) 100vw, 700px" data-attachment-id="21382" data-orig-file="https://xombitgames.com/files/2012/11/Sonic-All-Stars-Racing-Transformed-1.jpg" data-orig-size="1024,576" data-comments-opened="1" data-image-meta="{&quot;aperture&quot;:&quot;0&quot;,&quot;credit&quot;:&quot;&quot;,&quot;camera&quot;:&quot;&quot;,&quot;caption&quot;:&quot;&quot;,&quot;created_timestamp&quot;:&quot;0&quot;,&quot;copyright&quot;:&quot;&quot;,&quot;focal_length&quot;:&quot;0&quot;,&quot;iso&quot;:&quot;0&quot;,&quot;shutter_speed&quot;:&quot;0&quot;,&quot;title&quot;:&quot;&quot;}" data-image-title="Sonic &#038; All-Stars Racing Transformed (1)" data-image-description="" data-medium-file="https://xombitgames.com/files/2012/11/Sonic-All-Stars-Racing-Transformed-1-400x225.jpg" data-large-file="https://xombitgames.com/files/2012/11/Sonic-All-Stars-Racing-Transformed-1-700x393.jpg" />
        </dt></dl><dl class='gallery-item'>
        <dt class='gallery-icon landscape'>
            <img width="700" height="392" src="https://xombitgames.com/files/2012/11/Sonic-All-Stars-Racing-Transformed-2-700x392.jpg" class="attachment-large size-large" alt="Gameplay 2" srcset="https://xombitgames.com/files/2012/11/Sonic-All-Stars-Racing-Transformed-2-700x392.jpg 700w, https://xombitgames.com/files/2012/11/Sonic-All-Stars-Racing-Transformed-2-400x224.jpg 400w, https://xombitgames.com/files/2012/11/Sonic-All-Stars-Racing-Transformed-2-220x123.jpg 220w, https://xombitgames.com/files/2012/11/Sonic-All-Stars-Racing-Transformed-2.jpg 1275w" sizes="(max-width: 700px) 100vw, 700px" data-attachment-id="21383" data-orig-file="https://xombitgames.com/files/2012/11/Sonic-All-Stars-Racing-Transformed-2.jpg" data-orig-size="1275,715" data-comments-opened="1" data-image-meta="{&quot;aperture&quot;:&quot;0&quot;,&quot;credit&quot;:&quot;&quot;,&quot;camera&quot;:&quot;&quot;,&quot;caption&quot;:&quot;&quot;,&quot;created_timestamp&quot;:&quot;0&quot;,&quot;copyright&quot;:&quot;&quot;,&quot;focal_length&quot;:&quot;0&quot;,&quot;iso&quot;:&quot;0&quot;,&quot;shutter_speed&quot;:&quot;0&quot;,&quot;title&quot;:&quot;&quot;}" data-image-title="Sonic &#038; All-Stars Racing Transformed (2)" data-image-description="" data-medium-file="https://xombitgames.com/files/2012/11/Sonic-All-Stars-Racing-Transformed-2-400x224.jpg" data-large-file="https://xombitgames.com/files/2012/11/Sonic-All-Stars-Racing-Transformed-2-700x392.jpg" />
        </dt></dl><dl class='gallery-item'>
        <dt class='gallery-icon landscape'>
            <img width="700" height="388" src="https://xombitgames.com/files/2012/11/Sonic-All-Stars-Racing-Transformed-3-700x388.jpg" class="attachment-large size-large" alt="Gameplay 3" srcset="https://xombitgames.com/files/2012/11/Sonic-All-Stars-Racing-Transformed-3-700x388.jpg 700w, https://xombitgames.com/files/2012/11/Sonic-All-Stars-Racing-Transformed-3-400x221.jpg 400w, https://xombitgames.com/files/2012/11/Sonic-All-Stars-Racing-Transformed-3-220x122.jpg 220w, https://xombitgames.com/files/2012/11/Sonic-All-Stars-Racing-Transformed-3.jpg 1024w" sizes="(max-width: 700px) 100vw, 700px" data-attachment-id="21384" data-orig-file="https://xombitgames.com/files/2012/11/Sonic-All-Stars-Racing-Transformed-3.jpg" data-orig-size="1024,568" data-comments-opened="1" data-image-meta="{&quot;aperture&quot;:&quot;0&quot;,&quot;credit&quot;:&quot;&quot;,&quot;camera&quot;:&quot;&quot;,&quot;caption&quot;:&quot;&quot;,&quot;created_timestamp&quot;:&quot;0&quot;,&quot;copyright&quot;:&quot;&quot;,&quot;focal_length&quot;:&quot;0&quot;,&quot;iso&quot;:&quot;0&quot;,&quot;shutter_speed&quot;:&quot;0&quot;,&quot;title&quot;:&quot;&quot;}" data-image-title="Sonic &#038; All-Stars Racing Transformed (3)" data-image-description="" data-medium-file="https://xombitgames.com/files/2012/11/Sonic-All-Stars-Racing-Transformed-3-400x221.jpg" data-large-file="https://xombitgames.com/files/2012/11/Sonic-All-Stars-Racing-Transformed-3-700x388.jpg" />
        </dt></dl><dl class='gallery-item'>
        <dt class='gallery-icon landscape'>
            <img width="700" height="393" src="https://xombitgames.com/files/2012/11/Sonic-All-Stars-Racing-Transformed-4-700x393.jpg" class="attachment-large size-large" alt="Gameplay 4" srcset="https://xombitgames.com/files/2012/11/Sonic-All-Stars-Racing-Transformed-4-700x393.jpg 700w, https://xombitgames.com/files/2012/11/Sonic-All-Stars-Racing-Transformed-4-400x224.jpg 400w, https://xombitgames.com/files/2012/11/Sonic-All-Stars-Racing-Transformed-4-220x123.jpg 220w, https://xombitgames.com/files/2012/11/Sonic-All-Stars-Racing-Transformed-4.jpg 1063w" sizes="(max-width: 700px) 100vw, 700px" data-attachment-id="21385" data-orig-file="https://xombitgames.com/files/2012/11/Sonic-All-Stars-Racing-Transformed-4.jpg" data-orig-size="1063,597" data-comments-opened="1" data-image-meta="{&quot;aperture&quot;:&quot;0&quot;,&quot;credit&quot;:&quot;&quot;,&quot;camera&quot;:&quot;&quot;,&quot;caption&quot;:&quot;&quot;,&quot;created_timestamp&quot;:&quot;0&quot;,&quot;copyright&quot;:&quot;&quot;,&quot;focal_length&quot;:&quot;0&quot;,&quot;iso&quot;:&quot;0&quot;,&quot;shutter_speed&quot;:&quot;0&quot;,&quot;title&quot;:&quot;&quot;}" data-image-title="Sonic &#038; All-Stars Racing Transformed (4)" data-image-description="" data-medium-file="https://xombitgames.com/files/2012/11/Sonic-All-Stars-Racing-Transformed-4-400x224.jpg" data-large-file="https://xombitgames.com/files/2012/11/Sonic-All-Stars-Racing-Transformed-4-700x393.jpg" />
        </dt></dl><dl class='gallery-item'>
        <dt class='gallery-icon landscape'>
            <img width="700" height="525" src="https://xombitgames.com/files/2012/11/Sonic-All-Stars-Racing-Transformed-700x525.jpg" class="attachment-large size-large" alt="Portada del juego" srcset="https://xombitgames.com/files/2012/11/Sonic-All-Stars-Racing-Transformed-700x525.jpg 700w, https://xombitgames.com/files/2012/11/Sonic-All-Stars-Racing-Transformed-400x300.jpg 400w, https://xombitgames.com/files/2012/11/Sonic-All-Stars-Racing-Transformed-640x480.jpg 640w, https://xombitgames.com/files/2012/11/Sonic-All-Stars-Racing-Transformed-220x165.jpg 220w, https://xombitgames.com/files/2012/11/Sonic-All-Stars-Racing-Transformed.jpg 1024w" sizes="(max-width: 700px) 100vw, 700px" data-attachment-id="21386" data-orig-file="https://xombitgames.com/files/2012/11/Sonic-All-Stars-Racing-Transformed.jpg" data-orig-size="1024,768" data-comments-opened="1" data-image-meta="{&quot;aperture&quot;:&quot;0&quot;,&quot;credit&quot;:&quot;&quot;,&quot;camera&quot;:&quot;&quot;,&quot;caption&quot;:&quot;&quot;,&quot;created_timestamp&quot;:&quot;0&quot;,&quot;copyright&quot;:&quot;&quot;,&quot;focal_length&quot;:&quot;0&quot;,&quot;iso&quot;:&quot;0&quot;,&quot;shutter_speed&quot;:&quot;0&quot;,&quot;title&quot;:&quot;&quot;}" data-image-title="Sonic &#038; All-Stars Racing Transformed" data-image-description="" data-medium-file="https://xombitgames.com/files/2012/11/Sonic-All-Stars-Racing-Transformed-400x300.jpg" data-large-file="https://xombitgames.com/files/2012/11/Sonic-All-Stars-Racing-Transformed-700x525.jpg" />
        </dt></dl><dl class='gallery-item'>
        <dt class='gallery-icon landscape'>
            <img width="700" height="619" src="https://xombitgames.com/files/2012/11/Rabbids-Rumble-1-700x619.jpg" class="attachment-large size-large" alt="Gameplay 1" srcset="https://xombitgames.com/files/2012/11/Rabbids-Rumble-1-700x619.jpg 700w, https://xombitgames.com/files/2012/11/Rabbids-Rumble-1-400x353.jpg 400w, https://xombitgames.com/files/2012/11/Rabbids-Rumble-1-186x165.jpg 186w, https://xombitgames.com/files/2012/11/Rabbids-Rumble-1.jpg 804w" sizes="(max-width: 700px) 100vw, 700px" data-attachment-id="21387" data-orig-file="https://xombitgames.com/files/2012/11/Rabbids-Rumble-1.jpg" data-orig-size="804,711" data-comments-opened="1" data-image-meta="{&quot;aperture&quot;:&quot;0&quot;,&quot;credit&quot;:&quot;&quot;,&quot;camera&quot;:&quot;&quot;,&quot;caption&quot;:&quot;&quot;,&quot;created_timestamp&quot;:&quot;0&quot;,&quot;copyright&quot;:&quot;&quot;,&quot;focal_length&quot;:&quot;0&quot;,&quot;iso&quot;:&quot;0&quot;,&quot;shutter_speed&quot;:&quot;0&quot;,&quot;title&quot;:&quot;&quot;}" data-image-title="Rabbids Rumble (1)" data-image-description="" data-medium-file="https://xombitgames.com/files/2012/11/Rabbids-Rumble-1-400x353.jpg" data-large-file="https://xombitgames.com/files/2012/11/Rabbids-Rumble-1-700x619.jpg" />
        </dt></dl><br style="clear: both" /><dl class='gallery-item'>
        <dt class='gallery-icon landscape'>
            <img width="700" height="551" src="https://xombitgames.com/files/2012/11/Rabbids-Rumble-2-700x551.jpg" class="attachment-large size-large" alt="Gameplay 2" srcset="https://xombitgames.com/files/2012/11/Rabbids-Rumble-2-700x551.jpg 700w, https://xombitgames.com/files/2012/11/Rabbids-Rumble-2-400x315.jpg 400w, https://xombitgames.com/files/2012/11/Rabbids-Rumble-2-209x165.jpg 209w, https://xombitgames.com/files/2012/11/Rabbids-Rumble-2.jpg 1600w" sizes="(max-width: 700px) 100vw, 700px" data-attachment-id="21388" data-orig-file="https://xombitgames.com/files/2012/11/Rabbids-Rumble-2.jpg" data-orig-size="1600,1260" data-comments-opened="1" data-image-meta="{&quot;aperture&quot;:&quot;0&quot;,&quot;credit&quot;:&quot;&quot;,&quot;camera&quot;:&quot;&quot;,&quot;caption&quot;:&quot;&quot;,&quot;created_timestamp&quot;:&quot;0&quot;,&quot;copyright&quot;:&quot;&quot;,&quot;focal_length&quot;:&quot;0&quot;,&quot;iso&quot;:&quot;0&quot;,&quot;shutter_speed&quot;:&quot;0&quot;,&quot;title&quot;:&quot;&quot;}" data-image-title="Rabbids Rumble (2)" data-image-description="" data-medium-file="https://xombitgames.com/files/2012/11/Rabbids-Rumble-2-400x315.jpg" data-large-file="https://xombitgames.com/files/2012/11/Rabbids-Rumble-2-700x551.jpg" />
        </dt></dl><dl class='gallery-item'>
        <dt class='gallery-icon landscape'>
            <img width="700" height="551" src="https://xombitgames.com/files/2012/11/Rabbids-Rumble-3-700x551.jpg" class="attachment-large size-large" alt="Gameplay 3" srcset="https://xombitgames.com/files/2012/11/Rabbids-Rumble-3-700x551.jpg 700w, https://xombitgames.com/files/2012/11/Rabbids-Rumble-3-400x315.jpg 400w, https://xombitgames.com/files/2012/11/Rabbids-Rumble-3-209x165.jpg 209w, https://xombitgames.com/files/2012/11/Rabbids-Rumble-3.jpg 1600w" sizes="(max-width: 700px) 100vw, 700px" data-attachment-id="21389" data-orig-file="https://xombitgames.com/files/2012/11/Rabbids-Rumble-3.jpg" data-orig-size="1600,1260" data-comments-opened="1" data-image-meta="{&quot;aperture&quot;:&quot;0&quot;,&quot;credit&quot;:&quot;&quot;,&quot;camera&quot;:&quot;&quot;,&quot;caption&quot;:&quot;&quot;,&quot;created_timestamp&quot;:&quot;0&quot;,&quot;copyright&quot;:&quot;&quot;,&quot;focal_length&quot;:&quot;0&quot;,&quot;iso&quot;:&quot;0&quot;,&quot;shutter_speed&quot;:&quot;0&quot;,&quot;title&quot;:&quot;&quot;}" data-image-title="Rabbids Rumble (3)" data-image-description="" data-medium-file="https://xombitgames.com/files/2012/11/Rabbids-Rumble-3-400x315.jpg" data-large-file="https://xombitgames.com/files/2012/11/Rabbids-Rumble-3-700x551.jpg" />
        </dt></dl><dl class='gallery-item'>
        <dt class='gallery-icon landscape'>
            <img width="700" height="618" src="https://xombitgames.com/files/2012/11/Rabbids-Rumble-4-700x618.jpg" class="attachment-large size-large" alt="Gameplay 4" srcset="https://xombitgames.com/files/2012/11/Rabbids-Rumble-4-700x618.jpg 700w, https://xombitgames.com/files/2012/11/Rabbids-Rumble-4-400x353.jpg 400w, https://xombitgames.com/files/2012/11/Rabbids-Rumble-4-186x165.jpg 186w, https://xombitgames.com/files/2012/11/Rabbids-Rumble-4.jpg 1200w" sizes="(max-width: 700px) 100vw, 700px" data-attachment-id="21390" data-orig-file="https://xombitgames.com/files/2012/11/Rabbids-Rumble-4.jpg" data-orig-size="1200,1061" data-comments-opened="1" data-image-meta="{&quot;aperture&quot;:&quot;0&quot;,&quot;credit&quot;:&quot;&quot;,&quot;camera&quot;:&quot;&quot;,&quot;caption&quot;:&quot;&quot;,&quot;created_timestamp&quot;:&quot;0&quot;,&quot;copyright&quot;:&quot;&quot;,&quot;focal_length&quot;:&quot;0&quot;,&quot;iso&quot;:&quot;0&quot;,&quot;shutter_speed&quot;:&quot;0&quot;,&quot;title&quot;:&quot;&quot;}" data-image-title="Rabbids Rumble (4)" data-image-description="" data-medium-file="https://xombitgames.com/files/2012/11/Rabbids-Rumble-4-400x353.jpg" data-large-file="https://xombitgames.com/files/2012/11/Rabbids-Rumble-4-700x618.jpg" />
        </dt></dl><dl class='gallery-item'>
        <dt class='gallery-icon landscape'>
            <img width="700" height="509" src="https://xombitgames.com/files/2012/11/Rabbids-Rumble-700x509.jpg" class="attachment-large size-large" alt="Portada del juego" srcset="https://xombitgames.com/files/2012/11/Rabbids-Rumble-700x509.jpg 700w, https://xombitgames.com/files/2012/11/Rabbids-Rumble-400x290.jpg 400w, https://xombitgames.com/files/2012/11/Rabbids-Rumble-220x160.jpg 220w" sizes="(max-width: 700px) 100vw, 700px" data-attachment-id="21391" data-orig-file="https://xombitgames.com/files/2012/11/Rabbids-Rumble.jpg" data-orig-size="3300,2400" data-comments-opened="1" data-image-meta="{&quot;aperture&quot;:&quot;0&quot;,&quot;credit&quot;:&quot;&quot;,&quot;camera&quot;:&quot;&quot;,&quot;caption&quot;:&quot;&quot;,&quot;created_timestamp&quot;:&quot;0&quot;,&quot;copyright&quot;:&quot;&quot;,&quot;focal_length&quot;:&quot;0&quot;,&quot;iso&quot;:&quot;0&quot;,&quot;shutter_speed&quot;:&quot;0&quot;,&quot;title&quot;:&quot;&quot;}" data-image-title="Rabbids Rumble" data-image-description="" data-medium-file="https://xombitgames.com/files/2012/11/Rabbids-Rumble-400x290.jpg" data-large-file="https://xombitgames.com/files/2012/11/Rabbids-Rumble-700x509.jpg" />
        </dt></dl><dl class='gallery-item'>
        <dt class='gallery-icon landscape'>
            <img width="700" height="393" src="https://xombitgames.com/files/2012/11/F1-Race-Stars-1-700x393.jpg" class="attachment-large size-large" alt="Gameplay 1" srcset="https://xombitgames.com/files/2012/11/F1-Race-Stars-1-700x393.jpg 700w, https://xombitgames.com/files/2012/11/F1-Race-Stars-1-400x225.jpg 400w, https://xombitgames.com/files/2012/11/F1-Race-Stars-1-220x123.jpg 220w, https://xombitgames.com/files/2012/11/F1-Race-Stars-1.jpg 1280w" sizes="(max-width: 700px) 100vw, 700px" data-attachment-id="21392" data-orig-file="https://xombitgames.com/files/2012/11/F1-Race-Stars-1.jpg" data-orig-size="1280,720" data-comments-opened="1" data-image-meta="{&quot;aperture&quot;:&quot;0&quot;,&quot;credit&quot;:&quot;&quot;,&quot;camera&quot;:&quot;&quot;,&quot;caption&quot;:&quot;&quot;,&quot;created_timestamp&quot;:&quot;0&quot;,&quot;copyright&quot;:&quot;&quot;,&quot;focal_length&quot;:&quot;0&quot;,&quot;iso&quot;:&quot;0&quot;,&quot;shutter_speed&quot;:&quot;0&quot;,&quot;title&quot;:&quot;&quot;}" data-image-title="F1 Race Stars (1)" data-image-description="" data-medium-file="https://xombitgames.com/files/2012/11/F1-Race-Stars-1-400x225.jpg" data-large-file="https://xombitgames.com/files/2012/11/F1-Race-Stars-1-700x393.jpg" />
        </dt></dl><dl class='gallery-item'>
        <dt class='gallery-icon landscape'>
            <img width="700" height="393" src="https://xombitgames.com/files/2012/11/F1-Race-Stars-2-700x393.jpg" class="attachment-large size-large" alt="Gameplay 2" srcset="https://xombitgames.com/files/2012/11/F1-Race-Stars-2-700x393.jpg 700w, https://xombitgames.com/files/2012/11/F1-Race-Stars-2-400x225.jpg 400w, https://xombitgames.com/files/2012/11/F1-Race-Stars-2-220x123.jpg 220w" sizes="(max-width: 700px) 100vw, 700px" data-attachment-id="21393" data-orig-file="https://xombitgames.com/files/2012/11/F1-Race-Stars-2.jpg" data-orig-size="1920,1080" data-comments-opened="1" data-image-meta="{&quot;aperture&quot;:&quot;0&quot;,&quot;credit&quot;:&quot;&quot;,&quot;camera&quot;:&quot;&quot;,&quot;caption&quot;:&quot;&quot;,&quot;created_timestamp&quot;:&quot;0&quot;,&quot;copyright&quot;:&quot;&quot;,&quot;focal_length&quot;:&quot;0&quot;,&quot;iso&quot;:&quot;0&quot;,&quot;shutter_speed&quot;:&quot;0&quot;,&quot;title&quot;:&quot;&quot;}" data-image-title="F1 Race Stars (2)" data-image-description="" data-medium-file="https://xombitgames.com/files/2012/11/F1-Race-Stars-2-400x225.jpg" data-large-file="https://xombitgames.com/files/2012/11/F1-Race-Stars-2-700x393.jpg" />
        </dt></dl><br style="clear: both" /><dl class='gallery-item'>
        <dt class='gallery-icon landscape'>
            <img width="700" height="393" src="https://xombitgames.com/files/2012/11/F1-Race-Stars-3-700x393.jpg" class="attachment-large size-large" alt="Gameplay 3" srcset="https://xombitgames.com/files/2012/11/F1-Race-Stars-3-700x393.jpg 700w, https://xombitgames.com/files/2012/11/F1-Race-Stars-3-400x225.jpg 400w, https://xombitgames.com/files/2012/11/F1-Race-Stars-3-220x123.jpg 220w, https://xombitgames.com/files/2012/11/F1-Race-Stars-3.jpg 1280w" sizes="(max-width: 700px) 100vw, 700px" data-attachment-id="21394" data-orig-file="https://xombitgames.com/files/2012/11/F1-Race-Stars-3.jpg" data-orig-size="1280,720" data-comments-opened="1" data-image-meta="{&quot;aperture&quot;:&quot;0&quot;,&quot;credit&quot;:&quot;&quot;,&quot;camera&quot;:&quot;&quot;,&quot;caption&quot;:&quot;&quot;,&quot;created_timestamp&quot;:&quot;0&quot;,&quot;copyright&quot;:&quot;&quot;,&quot;focal_length&quot;:&quot;0&quot;,&quot;iso&quot;:&quot;0&quot;,&quot;shutter_speed&quot;:&quot;0&quot;,&quot;title&quot;:&quot;&quot;}" data-image-title="F1 Race Stars (3)" data-image-description="" data-medium-file="https://xombitgames.com/files/2012/11/F1-Race-Stars-3-400x225.jpg" data-large-file="https://xombitgames.com/files/2012/11/F1-Race-Stars-3-700x393.jpg" />
        </dt></dl><dl class='gallery-item'>
        <dt class='gallery-icon landscape'>
            <img width="700" height="393" src="https://xombitgames.com/files/2012/11/F1-Race-Stars-4-700x393.jpg" class="attachment-large size-large" alt="Gameplay 4" srcset="https://xombitgames.com/files/2012/11/F1-Race-Stars-4-700x393.jpg 700w, https://xombitgames.com/files/2012/11/F1-Race-Stars-4-400x225.jpg 400w, https://xombitgames.com/files/2012/11/F1-Race-Stars-4-220x123.jpg 220w, https://xombitgames.com/files/2012/11/F1-Race-Stars-4.jpg 1500w" sizes="(max-width: 700px) 100vw, 700px" data-attachment-id="21395" data-orig-file="https://xombitgames.com/files/2012/11/F1-Race-Stars-4.jpg" data-orig-size="1500,844" data-comments-opened="1" data-image-meta="{&quot;aperture&quot;:&quot;0&quot;,&quot;credit&quot;:&quot;&quot;,&quot;camera&quot;:&quot;&quot;,&quot;caption&quot;:&quot;&quot;,&quot;created_timestamp&quot;:&quot;0&quot;,&quot;copyright&quot;:&quot;&quot;,&quot;focal_length&quot;:&quot;0&quot;,&quot;iso&quot;:&quot;0&quot;,&quot;shutter_speed&quot;:&quot;0&quot;,&quot;title&quot;:&quot;&quot;}" data-image-title="F1 Race Stars (4)" data-image-description="" data-medium-file="https://xombitgames.com/files/2012/11/F1-Race-Stars-4-400x225.jpg" data-large-file="https://xombitgames.com/files/2012/11/F1-Race-Stars-4-700x393.jpg" />
        </dt></dl><dl class='gallery-item'>
        <dt class='gallery-icon landscape'>
            <img width="700" height="357" src="https://xombitgames.com/files/2012/11/F1-Race-Stars-700x357.jpg" class="attachment-large size-large" alt="Portada del juego" srcset="https://xombitgames.com/files/2012/11/F1-Race-Stars-700x357.jpg 700w, https://xombitgames.com/files/2012/11/F1-Race-Stars-400x204.jpg 400w, https://xombitgames.com/files/2012/11/F1-Race-Stars-220x112.jpg 220w" sizes="(max-width: 700px) 100vw, 700px" data-attachment-id="21396" data-orig-file="https://xombitgames.com/files/2012/11/F1-Race-Stars.jpg" data-orig-size="2500,1276" data-comments-opened="1" data-image-meta="{&quot;aperture&quot;:&quot;0&quot;,&quot;credit&quot;:&quot;&quot;,&quot;camera&quot;:&quot;&quot;,&quot;caption&quot;:&quot;&quot;,&quot;created_timestamp&quot;:&quot;0&quot;,&quot;copyright&quot;:&quot;&quot;,&quot;focal_length&quot;:&quot;0&quot;,&quot;iso&quot;:&quot;0&quot;,&quot;shutter_speed&quot;:&quot;0&quot;,&quot;title&quot;:&quot;&quot;}" data-image-title="F1 Race Stars" data-image-description="" data-medium-file="https://xombitgames.com/files/2012/11/F1-Race-Stars-400x204.jpg" data-large-file="https://xombitgames.com/files/2012/11/F1-Race-Stars-700x357.jpg" />
        </dt></dl><dl class='gallery-item'>
        <dt class='gallery-icon landscape'>
            <img width="700" height="393" src="https://xombitgames.com/files/2012/11/Black-Ops-Declassified-1-700x393.jpg" class="attachment-large size-large" alt="Gameplay 1" srcset="https://xombitgames.com/files/2012/11/Black-Ops-Declassified-1-700x393.jpg 700w, https://xombitgames.com/files/2012/11/Black-Ops-Declassified-1-400x225.jpg 400w, https://xombitgames.com/files/2012/11/Black-Ops-Declassified-1-220x123.jpg 220w, https://xombitgames.com/files/2012/11/Black-Ops-Declassified-1.jpg 1280w" sizes="(max-width: 700px) 100vw, 700px" data-attachment-id="21397" data-orig-file="https://xombitgames.com/files/2012/11/Black-Ops-Declassified-1.jpg" data-orig-size="1280,720" data-comments-opened="1" data-image-meta="{&quot;aperture&quot;:&quot;0&quot;,&quot;credit&quot;:&quot;&quot;,&quot;camera&quot;:&quot;&quot;,&quot;caption&quot;:&quot;&quot;,&quot;created_timestamp&quot;:&quot;0&quot;,&quot;copyright&quot;:&quot;&quot;,&quot;focal_length&quot;:&quot;0&quot;,&quot;iso&quot;:&quot;0&quot;,&quot;shutter_speed&quot;:&quot;0&quot;,&quot;title&quot;:&quot;&quot;}" data-image-title="Black Ops Declassified (1)" data-image-description="" data-medium-file="https://xombitgames.com/files/2012/11/Black-Ops-Declassified-1-400x225.jpg" data-large-file="https://xombitgames.com/files/2012/11/Black-Ops-Declassified-1-700x393.jpg" />
        </dt></dl><dl class='gallery-item'>
        <dt class='gallery-icon landscape'>
            <img width="700" height="393" src="https://xombitgames.com/files/2012/11/Black-Ops-Declassified-2-700x393.jpg" class="attachment-large size-large" alt="Gameplay 2" srcset="https://xombitgames.com/files/2012/11/Black-Ops-Declassified-2-700x393.jpg 700w, https://xombitgames.com/files/2012/11/Black-Ops-Declassified-2-400x225.jpg 400w, https://xombitgames.com/files/2012/11/Black-Ops-Declassified-2-220x123.jpg 220w, https://xombitgames.com/files/2012/11/Black-Ops-Declassified-2.jpg 960w" sizes="(max-width: 700px) 100vw, 700px" data-attachment-id="21398" data-orig-file="https://xombitgames.com/files/2012/11/Black-Ops-Declassified-2.jpg" data-orig-size="960,540" data-comments-opened="1" data-image-meta="{&quot;aperture&quot;:&quot;0&quot;,&quot;credit&quot;:&quot;&quot;,&quot;camera&quot;:&quot;&quot;,&quot;caption&quot;:&quot;&quot;,&quot;created_timestamp&quot;:&quot;0&quot;,&quot;copyright&quot;:&quot;&quot;,&quot;focal_length&quot;:&quot;0&quot;,&quot;iso&quot;:&quot;0&quot;,&quot;shutter_speed&quot;:&quot;0&quot;,&quot;title&quot;:&quot;&quot;}" data-image-title="Black Ops Declassified (2)" data-image-description="" data-medium-file="https://xombitgames.com/files/2012/11/Black-Ops-Declassified-2-400x225.jpg" data-large-file="https://xombitgames.com/files/2012/11/Black-Ops-Declassified-2-700x393.jpg" />
        </dt></dl><dl class='gallery-item'>
        <dt class='gallery-icon landscape'>
            <img width="700" height="542" src="https://xombitgames.com/files/2012/11/Black-Ops-Declassified-3-700x542.jpg" class="attachment-large size-large" alt="Gameplay 3" srcset="https://xombitgames.com/files/2012/11/Black-Ops-Declassified-3-700x542.jpg 700w, https://xombitgames.com/files/2012/11/Black-Ops-Declassified-3-400x309.jpg 400w, https://xombitgames.com/files/2012/11/Black-Ops-Declassified-3-212x165.jpg 212w, https://xombitgames.com/files/2012/11/Black-Ops-Declassified-3.jpg 1417w" sizes="(max-width: 700px) 100vw, 700px" data-attachment-id="21399" data-orig-file="https://xombitgames.com/files/2012/11/Black-Ops-Declassified-3.jpg" data-orig-size="1417,1098" data-comments-opened="1" data-image-meta="{&quot;aperture&quot;:&quot;0&quot;,&quot;credit&quot;:&quot;Foo1;Foo2&quot;,&quot;camera&quot;:&quot;&quot;,&quot;caption&quot;:&quot;&quot;,&quot;created_timestamp&quot;:&quot;1337604114&quot;,&quot;copyright&quot;:&quot;&quot;,&quot;focal_length&quot;:&quot;0&quot;,&quot;iso&quot;:&quot;0&quot;,&quot;shutter_speed&quot;:&quot;0&quot;,&quot;title&quot;:&quot;Call of Duty: Black Ops&quot;}" data-image-title="Black Ops Declassified (3)" data-image-description="" data-medium-file="https://xombitgames.com/files/2012/11/Black-Ops-Declassified-3-400x309.jpg" data-large-file="https://xombitgames.com/files/2012/11/Black-Ops-Declassified-3-700x542.jpg" />
        </dt></dl><br style="clear: both" /><dl class='gallery-item'>
        <dt class='gallery-icon landscape'>
            <img width="700" height="393" src="https://xombitgames.com/files/2012/11/Black-Ops-Declassified-4-700x393.jpg" class="attachment-large size-large" alt="Gameplay 4" srcset="https://xombitgames.com/files/2012/11/Black-Ops-Declassified-4-700x393.jpg 700w, https://xombitgames.com/files/2012/11/Black-Ops-Declassified-4-400x225.jpg 400w, https://xombitgames.com/files/2012/11/Black-Ops-Declassified-4-220x123.jpg 220w, https://xombitgames.com/files/2012/11/Black-Ops-Declassified-4.jpg 960w" sizes="(max-width: 700px) 100vw, 700px" data-attachment-id="21400" data-orig-file="https://xombitgames.com/files/2012/11/Black-Ops-Declassified-4.jpg" data-orig-size="960,540" data-comments-opened="1" data-image-meta="{&quot;aperture&quot;:&quot;0&quot;,&quot;credit&quot;:&quot;&quot;,&quot;camera&quot;:&quot;&quot;,&quot;caption&quot;:&quot;&quot;,&quot;created_timestamp&quot;:&quot;0&quot;,&quot;copyright&quot;:&quot;&quot;,&quot;focal_length&quot;:&quot;0&quot;,&quot;iso&quot;:&quot;0&quot;,&quot;shutter_speed&quot;:&quot;0&quot;,&quot;title&quot;:&quot;&quot;}" data-image-title="Black Ops Declassified (4)" data-image-description="" data-medium-file="https://xombitgames.com/files/2012/11/Black-Ops-Declassified-4-400x225.jpg" data-large-file="https://xombitgames.com/files/2012/11/Black-Ops-Declassified-4-700x393.jpg" />
        </dt></dl><dl class='gallery-item'>
        <dt class='gallery-icon landscape'>
            <img width="700" height="393" src="https://xombitgames.com/files/2012/11/Black-Ops-Declassified-700x393.jpg" class="attachment-large size-large" alt="Portada del juego" srcset="https://xombitgames.com/files/2012/11/Black-Ops-Declassified-700x393.jpg 700w, https://xombitgames.com/files/2012/11/Black-Ops-Declassified-400x225.jpg 400w, https://xombitgames.com/files/2012/11/Black-Ops-Declassified-220x123.jpg 220w, https://xombitgames.com/files/2012/11/Black-Ops-Declassified.jpg 960w" sizes="(max-width: 700px) 100vw, 700px" data-attachment-id="21401" data-orig-file="https://xombitgames.com/files/2012/11/Black-Ops-Declassified.jpg" data-orig-size="960,540" data-comments-opened="1" data-image-meta="{&quot;aperture&quot;:&quot;0&quot;,&quot;credit&quot;:&quot;&quot;,&quot;camera&quot;:&quot;&quot;,&quot;caption&quot;:&quot;&quot;,&quot;created_timestamp&quot;:&quot;0&quot;,&quot;copyright&quot;:&quot;&quot;,&quot;focal_length&quot;:&quot;0&quot;,&quot;iso&quot;:&quot;0&quot;,&quot;shutter_speed&quot;:&quot;0&quot;,&quot;title&quot;:&quot;&quot;}" data-image-title="Black Ops Declassified" data-image-description="" data-medium-file="https://xombitgames.com/files/2012/11/Black-Ops-Declassified-400x225.jpg" data-large-file="https://xombitgames.com/files/2012/11/Black-Ops-Declassified-700x393.jpg" />
        </dt></dl><dl class='gallery-item'>
        <dt class='gallery-icon landscape'>
            <img width="700" height="393" src="https://xombitgames.com/files/2012/11/Black-Ops-2-1-700x393.jpg" class="attachment-large size-large" alt="Gameplay 1" srcset="https://xombitgames.com/files/2012/11/Black-Ops-2-1-700x393.jpg 700w, https://xombitgames.com/files/2012/11/Black-Ops-2-1-400x225.jpg 400w, https://xombitgames.com/files/2012/11/Black-Ops-2-1-220x123.jpg 220w, https://xombitgames.com/files/2012/11/Black-Ops-2-1.jpg 1280w" sizes="(max-width: 700px) 100vw, 700px" data-attachment-id="21402" data-orig-file="https://xombitgames.com/files/2012/11/Black-Ops-2-1.jpg" data-orig-size="1280,720" data-comments-opened="1" data-image-meta="{&quot;aperture&quot;:&quot;0&quot;,&quot;credit&quot;:&quot;&quot;,&quot;camera&quot;:&quot;&quot;,&quot;caption&quot;:&quot;&quot;,&quot;created_timestamp&quot;:&quot;0&quot;,&quot;copyright&quot;:&quot;&quot;,&quot;focal_length&quot;:&quot;0&quot;,&quot;iso&quot;:&quot;0&quot;,&quot;shutter_speed&quot;:&quot;0&quot;,&quot;title&quot;:&quot;&quot;}" data-image-title="Black Ops 2 (1)" data-image-description="" data-medium-file="https://xombitgames.com/files/2012/11/Black-Ops-2-1-400x225.jpg" data-large-file="https://xombitgames.com/files/2012/11/Black-Ops-2-1-700x393.jpg" />
        </dt></dl><dl class='gallery-item'>
        <dt class='gallery-icon landscape'>
            <img width="700" height="385" src="https://xombitgames.com/files/2012/11/Black-Ops-2-2-700x385.jpg" class="attachment-large size-large" alt="Gameplay 2" srcset="https://xombitgames.com/files/2012/11/Black-Ops-2-2-700x385.jpg 700w, https://xombitgames.com/files/2012/11/Black-Ops-2-2-400x220.jpg 400w, https://xombitgames.com/files/2012/11/Black-Ops-2-2-220x121.jpg 220w, https://xombitgames.com/files/2012/11/Black-Ops-2-2.jpg 1024w" sizes="(max-width: 700px) 100vw, 700px" data-attachment-id="21403" data-orig-file="https://xombitgames.com/files/2012/11/Black-Ops-2-2.jpg" data-orig-size="1024,564" data-comments-opened="1" data-image-meta="{&quot;aperture&quot;:&quot;0&quot;,&quot;credit&quot;:&quot;&quot;,&quot;camera&quot;:&quot;&quot;,&quot;caption&quot;:&quot;&quot;,&quot;created_timestamp&quot;:&quot;0&quot;,&quot;copyright&quot;:&quot;&quot;,&quot;focal_length&quot;:&quot;0&quot;,&quot;iso&quot;:&quot;0&quot;,&quot;shutter_speed&quot;:&quot;0&quot;,&quot;title&quot;:&quot;&quot;}" data-image-title="Black Ops 2 (2)" data-image-description="" data-medium-file="https://xombitgames.com/files/2012/11/Black-Ops-2-2-400x220.jpg" data-large-file="https://xombitgames.com/files/2012/11/Black-Ops-2-2-700x385.jpg" />
        </dt></dl><dl class='gallery-item'>
        <dt class='gallery-icon landscape'>
            <img width="700" height="393" src="https://xombitgames.com/files/2012/11/Black-Ops-2-3-700x393.jpg" class="attachment-large size-large" alt="Gameplay 3" srcset="https://xombitgames.com/files/2012/11/Black-Ops-2-3-700x393.jpg 700w, https://xombitgames.com/files/2012/11/Black-Ops-2-3-400x225.jpg 400w, https://xombitgames.com/files/2012/11/Black-Ops-2-3-220x123.jpg 220w, https://xombitgames.com/files/2012/11/Black-Ops-2-3.jpg 1200w" sizes="(max-width: 700px) 100vw, 700px" data-attachment-id="21404" data-orig-file="https://xombitgames.com/files/2012/11/Black-Ops-2-3.jpg" data-orig-size="1200,675" data-comments-opened="1" data-image-meta="{&quot;aperture&quot;:&quot;0&quot;,&quot;credit&quot;:&quot;&quot;,&quot;camera&quot;:&quot;&quot;,&quot;caption&quot;:&quot;&quot;,&quot;created_timestamp&quot;:&quot;0&quot;,&quot;copyright&quot;:&quot;&quot;,&quot;focal_length&quot;:&quot;0&quot;,&quot;iso&quot;:&quot;0&quot;,&quot;shutter_speed&quot;:&quot;0&quot;,&quot;title&quot;:&quot;&quot;}" data-image-title="Black Ops 2 (3)" data-image-description="" data-medium-file="https://xombitgames.com/files/2012/11/Black-Ops-2-3-400x225.jpg" data-large-file="https://xombitgames.com/files/2012/11/Black-Ops-2-3-700x393.jpg" />
        </dt></dl><dl class='gallery-item'>
        <dt class='gallery-icon landscape'>
            <img width="700" height="393" src="https://xombitgames.com/files/2012/11/Black-Ops-2-4-700x393.jpg" class="attachment-large size-large" alt="Gameplay 4" srcset="https://xombitgames.com/files/2012/11/Black-Ops-2-4-700x393.jpg 700w, https://xombitgames.com/files/2012/11/Black-Ops-2-4-400x225.jpg 400w, https://xombitgames.com/files/2012/11/Black-Ops-2-4-220x123.jpg 220w, https://xombitgames.com/files/2012/11/Black-Ops-2-4.jpg 960w" sizes="(max-width: 700px) 100vw, 700px" data-attachment-id="21405" data-orig-file="https://xombitgames.com/files/2012/11/Black-Ops-2-4.jpg" data-orig-size="960,540" data-comments-opened="1" data-image-meta="{&quot;aperture&quot;:&quot;0&quot;,&quot;credit&quot;:&quot;&quot;,&quot;camera&quot;:&quot;&quot;,&quot;caption&quot;:&quot;&quot;,&quot;created_timestamp&quot;:&quot;0&quot;,&quot;copyright&quot;:&quot;&quot;,&quot;focal_length&quot;:&quot;0&quot;,&quot;iso&quot;:&quot;0&quot;,&quot;shutter_speed&quot;:&quot;0&quot;,&quot;title&quot;:&quot;&quot;}" data-image-title="Black Ops 2 (4)" data-image-description="" data-medium-file="https://xombitgames.com/files/2012/11/Black-Ops-2-4-400x225.jpg" data-large-file="https://xombitgames.com/files/2012/11/Black-Ops-2-4-700x393.jpg" />
        </dt></dl><br style="clear: both" /><dl class='gallery-item'>
        <dt class='gallery-icon landscape'>
            <img width="700" height="393" src="https://xombitgames.com/files/2012/11/Black-Ops-2-700x393.jpg" class="attachment-large size-large" alt="Portada del juego" srcset="https://xombitgames.com/files/2012/11/Black-Ops-2-700x393.jpg 700w, https://xombitgames.com/files/2012/11/Black-Ops-2-400x225.jpg 400w, https://xombitgames.com/files/2012/11/Black-Ops-2-220x123.jpg 220w" sizes="(max-width: 700px) 100vw, 700px" data-attachment-id="21406" data-orig-file="https://xombitgames.com/files/2012/11/Black-Ops-2.jpg" data-orig-size="1920,1080" data-comments-opened="1" data-image-meta="{&quot;aperture&quot;:&quot;0&quot;,&quot;credit&quot;:&quot;&quot;,&quot;camera&quot;:&quot;&quot;,&quot;caption&quot;:&quot;&quot;,&quot;created_timestamp&quot;:&quot;0&quot;,&quot;copyright&quot;:&quot;&quot;,&quot;focal_length&quot;:&quot;0&quot;,&quot;iso&quot;:&quot;0&quot;,&quot;shutter_speed&quot;:&quot;0&quot;,&quot;title&quot;:&quot;&quot;}" data-image-title="Black Ops 2" data-image-description="" data-medium-file="https://xombitgames.com/files/2012/11/Black-Ops-2-400x225.jpg" data-large-file="https://xombitgames.com/files/2012/11/Black-Ops-2-700x393.jpg" />
        </dt></dl>
        <br style='clear: both' />
    </div>