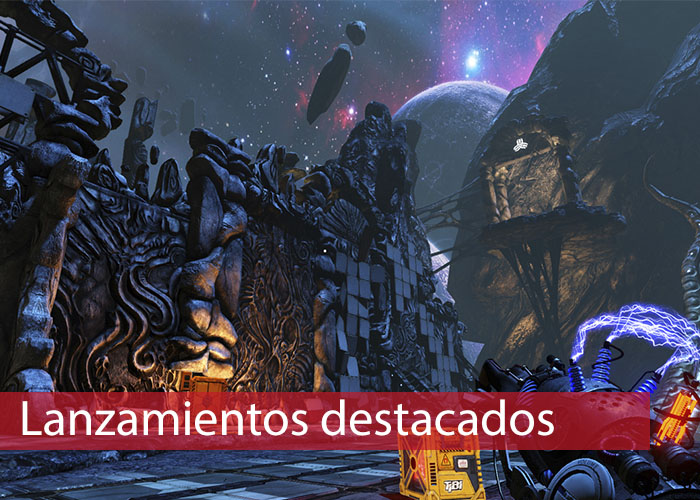 En una semana en la que PS4 se ha presentado oficialmente y ha destronado durante este pasado E3 a Microsoft con su 'XTVBox', y en la que hemos podido ver más aún de lo que nos depara la próxima generación con Battlefield 4, Watch Dogs o Destiny, os presentamos hoy aquí cinco nuevos títulos que harán de la próxima semana otra de las tantas que tenemos cargadas de videojuegos de calidad. No os levantéis aún que comenzamos.
Knights of Pen and Paper (PC, iOS, Mac, Android)
Inspirado en los grandes juegos de los noventa, sentirás que estás echando una partida a un RPG con lápiz y papel en casa con amigos. El jugador tiene el control de los personajes y también del maestro de mazmorras, y tú sólo debes elegir en qué batallas entrar. Con varios jugadores sobre la mesa, podréis derrotar a las criaturas mucho antes. Tendremos 12 clases diferentes y 17 personajes para elegir, más de 100 misiones, 50 monstruos, 100 ítems para equiparnos, etc.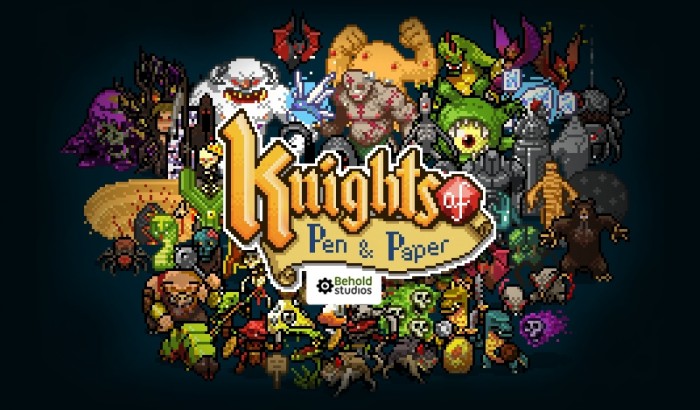 Personaliza tu jugador y el juego siendo el maestro a partir del 18 de junio. Podréis haceros con él a través de descarga en la página de Behold Studios para PC y Mac por unos 8 euros y para dispositivos móviles por 3 euros en sus respectivos mercados digitales. Rol, acción, RPG y fantasía se unen en un juego de los de papel y lápiz pero esta vez en la pantalla.
Epic Mickey 2: El Retorno de Dos Héroes (PS Vita)
El próximo 20 de junio Junction Point y Disney nos traerá esta aventura épica de dos héroes de Disney. El título se podrá jugar en modo individual, eligiendo a uno de los dos personajes o en cooperativo, utilizando ambos personajes para derrotar al mal que se cierne sobre este mundo de fantasía. Ya hizo su aparición en PC, Xbox 360, PS3, Wii, Mac, 3DS y Wii U y ahora llega a la portátil de Sony para verificar la mejoría en ventas de la consola.

Acción, plataformas y aventura fantástica, eso son los ingredientes que se mezclan para dar este cóctel llamado Epic Mickey 2: El Retorno de Dos Héroes, y que por tan sólo 19,99 euros podréis haceros con él. Un gran juego a un reducido precio. Como características nuevas, esta versión nos permitirá darle órdenes a Oswald con la pantalla táctil cuando juguemos solos.
Magrunner: Dark Pulse (PC)
Con Magrunner: Dark Pulse pondremos nuestra mente a prueba para sacar lo mejor de ella. Tipo Portal, Magrunner es un juego de puzles en primera persona, mezclado bastante con los shooters tradicionales. Los chicos de 3AM Games han utilizado el manido motor gráfico Unreal Engine 3 para trasportar al jugador a un futuro cercano donde la tecnología se enfrenta a nosotros.

El juego está basado en la obra de H.P. Lovecraft y nos pone en el año 2050, en el corazón de las instalaciones de entrenamiento espacial de Gruckezber Magtech. Nos ayudaremos del guante Magtech para cargar objetos positiva o negativamente (verdes o rojas). Pero cuidado porque los polos opuestos se atraen. El juego ya tuvo su oportunidad en las sobremesas y ahora llega a PC por 19,99 euros el 20 de junio.
Dungeons & Dragons: Chronicles of Mystara (PC, PS3, Xbox 360, Wii U)
Dragones y Mazmorras llegará en formato digital a partir del próximo día 20 de este mes en lo que será la remasterización de su versión para arcades de los noventa. Es un clásico de los beat'em up traspasado a la alta definición actual. En el juego se incluye una especie de fusión entre Dungeos & Dragons: Tower of Doom y su secuela Shadow over Mystara.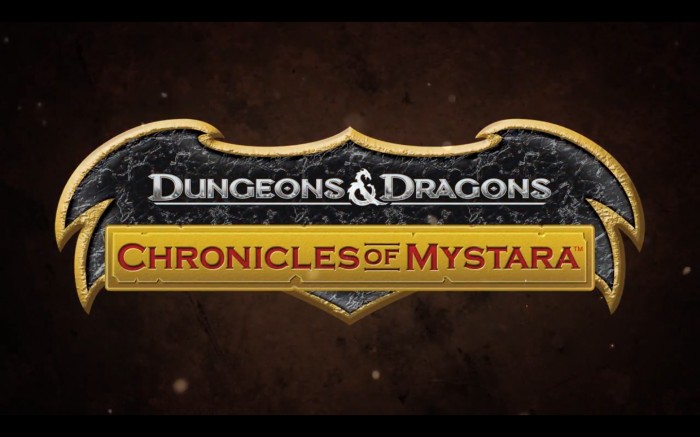 Este doble pack saldrá a la venta por descarga digital por 14,99 euros en PS3, Wii U y PC y por 1200 puntos en la consola de Microsoft. Capcom y Iron Galaxy se han encargado de la elaboración del título para todos los seguidores de la franquicia y a los juegos de RPG-rol clásicos de papel y lápiz. Lo más parecido a Golden Axe, Capitán América o Altered Beast de aquellos años. Lo retro está de moda chicos y chicas.
MotoGP 2013 (PC, PS3, Xbox 360, PS Vita)
El lavado de cara que le ha dado Milestone a la franquicia le sienta la mar de bien. Con varios modos de juego como el MotoGP oficial, donde el jugador tendrá la oportunidad de disfrutar de un campeonato real y probar suerte en los test IRTA. El modo carrera está totalmente rediseñado y nos pondremos en primera persona en todas las carreras del campeonato del mundo. Y el esperado multijugador, en el que se revivirán eventos reales.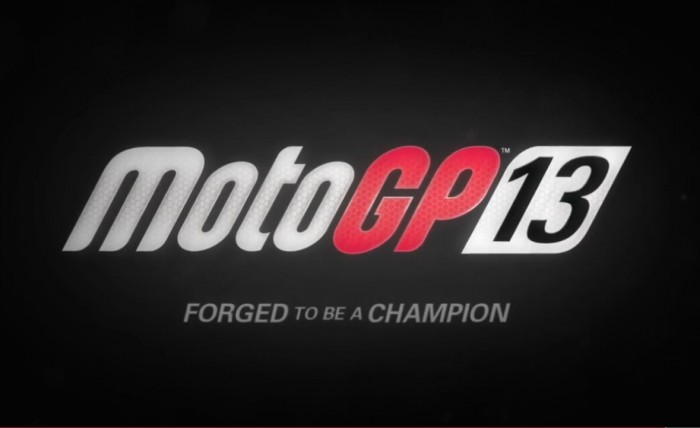 Carreras trepidantes de motos, todas las licencias oficiales, tanto de motos como de los pilotos del campeonato, circuito recreados a la perfección, etc. Mileston y Capcom han creado una obra de arte hecha videojuego de motos. En el online se revivirán carreras de hasta 12 jugadores para no levantarnos del sofá. El título saldrá a la venta el 21 de junio por 37 euros en PC, 60 euros en consolas de sobremesa y 42 euros aproximadamente en PS Vita.
Galería de imágenes
    <style type='text/css'>
        #gallery-2 {
            margin: auto;
        }
        #gallery-2 .gallery-item {
            float: left;
            margin-top: 10px;
            text-align: center;
            width: 16%;
        }
        #gallery-2 img {
            border: 2px solid #cfcfcf;
        }
        #gallery-2 .gallery-caption {
            margin-left: 0;
        }
        /* see gallery_shortcode() in wp-includes/media.php */
    </style>
    <div data-carousel-extra='{"blog_id":27,"permalink":"https:\/\/xombitgames.com\/2013\/06\/lanzamientos-junio-2013-4","likes_blog_id":40960699}' id='gallery-2' class='gallery galleryid-37896 gallery-columns-6 gallery-size-thumbnail'><dl class='gallery-item'>
        <dt class='gallery-icon landscape'>
            <a href='https://xombitgames.com/2013/06/lanzamientos-junio-2013-4/chronicles-of-mystara-1'><img width="100" height="100" src="https://xombitgames.com/files/2013/06/Chronicles-of-Mystara-1-100x100.jpg" class="attachment-thumbnail size-thumbnail" alt="Gameplay 1" srcset="https://xombitgames.com/files/2013/06/Chronicles-of-Mystara-1-100x100.jpg 100w, https://xombitgames.com/files/2013/06/Chronicles-of-Mystara-1-50x50.jpg 50w, https://xombitgames.com/files/2013/06/Chronicles-of-Mystara-1-118x118.jpg 118w" sizes="(max-width: 100px) 100vw, 100px" data-attachment-id="37914" data-orig-file="https://xombitgames.com/files/2013/06/Chronicles-of-Mystara-1.jpg" data-orig-size="1280,720" data-comments-opened="1" data-image-meta="{&quot;aperture&quot;:&quot;0&quot;,&quot;credit&quot;:&quot;&quot;,&quot;camera&quot;:&quot;&quot;,&quot;caption&quot;:&quot;&quot;,&quot;created_timestamp&quot;:&quot;0&quot;,&quot;copyright&quot;:&quot;&quot;,&quot;focal_length&quot;:&quot;0&quot;,&quot;iso&quot;:&quot;0&quot;,&quot;shutter_speed&quot;:&quot;0&quot;,&quot;title&quot;:&quot;&quot;}" data-image-title="Chronicles of Mystara (1)" data-image-description="" data-medium-file="https://xombitgames.com/files/2013/06/Chronicles-of-Mystara-1-400x225.jpg" data-large-file="https://xombitgames.com/files/2013/06/Chronicles-of-Mystara-1-700x393.jpg" /></a>
        </dt></dl><dl class='gallery-item'>
        <dt class='gallery-icon landscape'>
            <a href='https://xombitgames.com/2013/06/lanzamientos-junio-2013-4/chronicles-of-mystara-2'><img width="100" height="100" src="https://xombitgames.com/files/2013/06/Chronicles-of-Mystara-2-100x100.jpg" class="attachment-thumbnail size-thumbnail" alt="Gameplay 2" srcset="https://xombitgames.com/files/2013/06/Chronicles-of-Mystara-2-100x100.jpg 100w, https://xombitgames.com/files/2013/06/Chronicles-of-Mystara-2-50x50.jpg 50w, https://xombitgames.com/files/2013/06/Chronicles-of-Mystara-2-118x118.jpg 118w" sizes="(max-width: 100px) 100vw, 100px" data-attachment-id="37915" data-orig-file="https://xombitgames.com/files/2013/06/Chronicles-of-Mystara-2.jpg" data-orig-size="1280,720" data-comments-opened="1" data-image-meta="{&quot;aperture&quot;:&quot;0&quot;,&quot;credit&quot;:&quot;&quot;,&quot;camera&quot;:&quot;&quot;,&quot;caption&quot;:&quot;&quot;,&quot;created_timestamp&quot;:&quot;0&quot;,&quot;copyright&quot;:&quot;&quot;,&quot;focal_length&quot;:&quot;0&quot;,&quot;iso&quot;:&quot;0&quot;,&quot;shutter_speed&quot;:&quot;0&quot;,&quot;title&quot;:&quot;&quot;}" data-image-title="Chronicles of Mystara (2)" data-image-description="" data-medium-file="https://xombitgames.com/files/2013/06/Chronicles-of-Mystara-2-400x225.jpg" data-large-file="https://xombitgames.com/files/2013/06/Chronicles-of-Mystara-2-700x393.jpg" /></a>
        </dt></dl><dl class='gallery-item'>
        <dt class='gallery-icon landscape'>
            <a href='https://xombitgames.com/2013/06/lanzamientos-junio-2013-4/chronicles-of-mystara-3'><img width="100" height="100" src="https://xombitgames.com/files/2013/06/Chronicles-of-Mystara-3-100x100.jpg" class="attachment-thumbnail size-thumbnail" alt="Gameplay 3" srcset="https://xombitgames.com/files/2013/06/Chronicles-of-Mystara-3-100x100.jpg 100w, https://xombitgames.com/files/2013/06/Chronicles-of-Mystara-3-50x50.jpg 50w, https://xombitgames.com/files/2013/06/Chronicles-of-Mystara-3-118x118.jpg 118w" sizes="(max-width: 100px) 100vw, 100px" data-attachment-id="37916" data-orig-file="https://xombitgames.com/files/2013/06/Chronicles-of-Mystara-3.jpg" data-orig-size="1280,720" data-comments-opened="1" data-image-meta="{&quot;aperture&quot;:&quot;0&quot;,&quot;credit&quot;:&quot;&quot;,&quot;camera&quot;:&quot;&quot;,&quot;caption&quot;:&quot;&quot;,&quot;created_timestamp&quot;:&quot;0&quot;,&quot;copyright&quot;:&quot;&quot;,&quot;focal_length&quot;:&quot;0&quot;,&quot;iso&quot;:&quot;0&quot;,&quot;shutter_speed&quot;:&quot;0&quot;,&quot;title&quot;:&quot;&quot;}" data-image-title="Chronicles of Mystara (3)" data-image-description="" data-medium-file="https://xombitgames.com/files/2013/06/Chronicles-of-Mystara-3-400x225.jpg" data-large-file="https://xombitgames.com/files/2013/06/Chronicles-of-Mystara-3-700x393.jpg" /></a>
        </dt></dl><dl class='gallery-item'>
        <dt class='gallery-icon landscape'>
            <a href='https://xombitgames.com/2013/06/lanzamientos-junio-2013-4/chronicles-of-mystara-4'><img width="100" height="100" src="https://xombitgames.com/files/2013/06/Chronicles-of-Mystara-4-100x100.jpg" class="attachment-thumbnail size-thumbnail" alt="Gameplay 4" srcset="https://xombitgames.com/files/2013/06/Chronicles-of-Mystara-4-100x100.jpg 100w, https://xombitgames.com/files/2013/06/Chronicles-of-Mystara-4-50x50.jpg 50w, https://xombitgames.com/files/2013/06/Chronicles-of-Mystara-4-118x118.jpg 118w" sizes="(max-width: 100px) 100vw, 100px" data-attachment-id="37917" data-orig-file="https://xombitgames.com/files/2013/06/Chronicles-of-Mystara-4.jpg" data-orig-size="1280,720" data-comments-opened="1" data-image-meta="{&quot;aperture&quot;:&quot;0&quot;,&quot;credit&quot;:&quot;&quot;,&quot;camera&quot;:&quot;&quot;,&quot;caption&quot;:&quot;&quot;,&quot;created_timestamp&quot;:&quot;0&quot;,&quot;copyright&quot;:&quot;&quot;,&quot;focal_length&quot;:&quot;0&quot;,&quot;iso&quot;:&quot;0&quot;,&quot;shutter_speed&quot;:&quot;0&quot;,&quot;title&quot;:&quot;&quot;}" data-image-title="Chronicles of Mystara (4)" data-image-description="" data-medium-file="https://xombitgames.com/files/2013/06/Chronicles-of-Mystara-4-400x225.jpg" data-large-file="https://xombitgames.com/files/2013/06/Chronicles-of-Mystara-4-700x393.jpg" /></a>
        </dt></dl><dl class='gallery-item'>
        <dt class='gallery-icon landscape'>
            <a href='https://xombitgames.com/2013/06/lanzamientos-junio-2013-4/chronicles-of-mystara'><img width="100" height="100" src="https://xombitgames.com/files/2013/06/Chronicles-of-Mystara-100x100.jpg" class="attachment-thumbnail size-thumbnail" alt="Portada del juego" srcset="https://xombitgames.com/files/2013/06/Chronicles-of-Mystara-100x100.jpg 100w, https://xombitgames.com/files/2013/06/Chronicles-of-Mystara-50x50.jpg 50w, https://xombitgames.com/files/2013/06/Chronicles-of-Mystara-118x118.jpg 118w" sizes="(max-width: 100px) 100vw, 100px" data-attachment-id="37918" data-orig-file="https://xombitgames.com/files/2013/06/Chronicles-of-Mystara.jpg" data-orig-size="1440,900" data-comments-opened="1" data-image-meta="{&quot;aperture&quot;:&quot;0&quot;,&quot;credit&quot;:&quot;&quot;,&quot;camera&quot;:&quot;&quot;,&quot;caption&quot;:&quot;&quot;,&quot;created_timestamp&quot;:&quot;0&quot;,&quot;copyright&quot;:&quot;&quot;,&quot;focal_length&quot;:&quot;0&quot;,&quot;iso&quot;:&quot;0&quot;,&quot;shutter_speed&quot;:&quot;0&quot;,&quot;title&quot;:&quot;&quot;}" data-image-title="Chronicles of Mystara" data-image-description="" data-medium-file="https://xombitgames.com/files/2013/06/Chronicles-of-Mystara-400x250.jpg" data-large-file="https://xombitgames.com/files/2013/06/Chronicles-of-Mystara-700x437.jpg" /></a>
        </dt></dl><dl class='gallery-item'>
        <dt class='gallery-icon landscape'>
            <a href='https://xombitgames.com/2013/06/lanzamientos-junio-2013-4/epic-mickey-el-retorno-de-dos-heroes-1'><img width="100" height="100" src="https://xombitgames.com/files/2013/06/Epic-Mickey-El-retorno-de-dos-héroes-1-100x100.jpg" class="attachment-thumbnail size-thumbnail" alt="Gameplay 1" srcset="https://xombitgames.com/files/2013/06/Epic-Mickey-El-retorno-de-dos-héroes-1-100x100.jpg 100w, https://xombitgames.com/files/2013/06/Epic-Mickey-El-retorno-de-dos-héroes-1-50x50.jpg 50w, https://xombitgames.com/files/2013/06/Epic-Mickey-El-retorno-de-dos-héroes-1-118x118.jpg 118w" sizes="(max-width: 100px) 100vw, 100px" data-attachment-id="37919" data-orig-file="https://xombitgames.com/files/2013/06/Epic-Mickey-El-retorno-de-dos-héroes-1.jpg" data-orig-size="1000,563" data-comments-opened="1" data-image-meta="{&quot;aperture&quot;:&quot;0&quot;,&quot;credit&quot;:&quot;&quot;,&quot;camera&quot;:&quot;&quot;,&quot;caption&quot;:&quot;&quot;,&quot;created_timestamp&quot;:&quot;0&quot;,&quot;copyright&quot;:&quot;&quot;,&quot;focal_length&quot;:&quot;0&quot;,&quot;iso&quot;:&quot;0&quot;,&quot;shutter_speed&quot;:&quot;0&quot;,&quot;title&quot;:&quot;&quot;}" data-image-title="Epic Mickey El retorno de dos héroes (1)" data-image-description="" data-medium-file="https://xombitgames.com/files/2013/06/Epic-Mickey-El-retorno-de-dos-héroes-1-400x225.jpg" data-large-file="https://xombitgames.com/files/2013/06/Epic-Mickey-El-retorno-de-dos-héroes-1-700x394.jpg" /></a>
        </dt></dl><br style="clear: both" /><dl class='gallery-item'>
        <dt class='gallery-icon landscape'>
            <a href='https://xombitgames.com/2013/06/lanzamientos-junio-2013-4/epic-mickey-el-retorno-de-dos-heroes-2'><img width="100" height="100" src="https://xombitgames.com/files/2013/06/Epic-Mickey-El-retorno-de-dos-héroes-2-100x100.jpg" class="attachment-thumbnail size-thumbnail" alt="Gameplay 2" srcset="https://xombitgames.com/files/2013/06/Epic-Mickey-El-retorno-de-dos-héroes-2-100x100.jpg 100w, https://xombitgames.com/files/2013/06/Epic-Mickey-El-retorno-de-dos-héroes-2-50x50.jpg 50w, https://xombitgames.com/files/2013/06/Epic-Mickey-El-retorno-de-dos-héroes-2-118x118.jpg 118w" sizes="(max-width: 100px) 100vw, 100px" data-attachment-id="37920" data-orig-file="https://xombitgames.com/files/2013/06/Epic-Mickey-El-retorno-de-dos-héroes-2.jpg" data-orig-size="1280,720" data-comments-opened="1" data-image-meta="{&quot;aperture&quot;:&quot;0&quot;,&quot;credit&quot;:&quot;&quot;,&quot;camera&quot;:&quot;&quot;,&quot;caption&quot;:&quot;&quot;,&quot;created_timestamp&quot;:&quot;0&quot;,&quot;copyright&quot;:&quot;&quot;,&quot;focal_length&quot;:&quot;0&quot;,&quot;iso&quot;:&quot;0&quot;,&quot;shutter_speed&quot;:&quot;0&quot;,&quot;title&quot;:&quot;&quot;}" data-image-title="Epic Mickey El retorno de dos héroes (2)" data-image-description="" data-medium-file="https://xombitgames.com/files/2013/06/Epic-Mickey-El-retorno-de-dos-héroes-2-400x225.jpg" data-large-file="https://xombitgames.com/files/2013/06/Epic-Mickey-El-retorno-de-dos-héroes-2-700x393.jpg" /></a>
        </dt></dl><dl class='gallery-item'>
        <dt class='gallery-icon landscape'>
            <a href='https://xombitgames.com/2013/06/lanzamientos-junio-2013-4/epic-mickey-el-retorno-de-dos-heroes-3'><img width="100" height="100" src="https://xombitgames.com/files/2013/06/Epic-Mickey-El-retorno-de-dos-héroes-3-100x100.jpg" class="attachment-thumbnail size-thumbnail" alt="Gameplay 3" srcset="https://xombitgames.com/files/2013/06/Epic-Mickey-El-retorno-de-dos-héroes-3-100x100.jpg 100w, https://xombitgames.com/files/2013/06/Epic-Mickey-El-retorno-de-dos-héroes-3-50x50.jpg 50w, https://xombitgames.com/files/2013/06/Epic-Mickey-El-retorno-de-dos-héroes-3-118x118.jpg 118w" sizes="(max-width: 100px) 100vw, 100px" data-attachment-id="37921" data-orig-file="https://xombitgames.com/files/2013/06/Epic-Mickey-El-retorno-de-dos-héroes-3.jpg" data-orig-size="1280,720" data-comments-opened="1" data-image-meta="{&quot;aperture&quot;:&quot;0&quot;,&quot;credit&quot;:&quot;&quot;,&quot;camera&quot;:&quot;&quot;,&quot;caption&quot;:&quot;&quot;,&quot;created_timestamp&quot;:&quot;0&quot;,&quot;copyright&quot;:&quot;&quot;,&quot;focal_length&quot;:&quot;0&quot;,&quot;iso&quot;:&quot;0&quot;,&quot;shutter_speed&quot;:&quot;0&quot;,&quot;title&quot;:&quot;&quot;}" data-image-title="Epic Mickey El retorno de dos héroes (3)" data-image-description="" data-medium-file="https://xombitgames.com/files/2013/06/Epic-Mickey-El-retorno-de-dos-héroes-3-400x225.jpg" data-large-file="https://xombitgames.com/files/2013/06/Epic-Mickey-El-retorno-de-dos-héroes-3-700x393.jpg" /></a>
        </dt></dl><dl class='gallery-item'>
        <dt class='gallery-icon landscape'>
            <a href='https://xombitgames.com/2013/06/lanzamientos-junio-2013-4/epic-mickey-el-retorno-de-dos-heroes-4'><img width="100" height="100" src="https://xombitgames.com/files/2013/06/Epic-Mickey-El-retorno-de-dos-héroes-4-100x100.jpg" class="attachment-thumbnail size-thumbnail" alt="Gameplay 4" srcset="https://xombitgames.com/files/2013/06/Epic-Mickey-El-retorno-de-dos-héroes-4-100x100.jpg 100w, https://xombitgames.com/files/2013/06/Epic-Mickey-El-retorno-de-dos-héroes-4-50x50.jpg 50w, https://xombitgames.com/files/2013/06/Epic-Mickey-El-retorno-de-dos-héroes-4-118x118.jpg 118w" sizes="(max-width: 100px) 100vw, 100px" data-attachment-id="37922" data-orig-file="https://xombitgames.com/files/2013/06/Epic-Mickey-El-retorno-de-dos-héroes-4.jpg" data-orig-size="1000,563" data-comments-opened="1" data-image-meta="{&quot;aperture&quot;:&quot;0&quot;,&quot;credit&quot;:&quot;&quot;,&quot;camera&quot;:&quot;&quot;,&quot;caption&quot;:&quot;&quot;,&quot;created_timestamp&quot;:&quot;0&quot;,&quot;copyright&quot;:&quot;&quot;,&quot;focal_length&quot;:&quot;0&quot;,&quot;iso&quot;:&quot;0&quot;,&quot;shutter_speed&quot;:&quot;0&quot;,&quot;title&quot;:&quot;&quot;}" data-image-title="Epic Mickey El retorno de dos héroes (4)" data-image-description="" data-medium-file="https://xombitgames.com/files/2013/06/Epic-Mickey-El-retorno-de-dos-héroes-4-400x225.jpg" data-large-file="https://xombitgames.com/files/2013/06/Epic-Mickey-El-retorno-de-dos-héroes-4-700x394.jpg" /></a>
        </dt></dl><dl class='gallery-item'>
        <dt class='gallery-icon landscape'>
            <a href='https://xombitgames.com/2013/06/lanzamientos-junio-2013-4/epic-mickey-el-retorno-de-dos-heroes'><img width="100" height="100" src="https://xombitgames.com/files/2013/06/Epic-Mickey-El-retorno-de-dos-héroes-100x100.jpg" class="attachment-thumbnail size-thumbnail" alt="Portada del juego" srcset="https://xombitgames.com/files/2013/06/Epic-Mickey-El-retorno-de-dos-héroes-100x100.jpg 100w, https://xombitgames.com/files/2013/06/Epic-Mickey-El-retorno-de-dos-héroes-50x50.jpg 50w, https://xombitgames.com/files/2013/06/Epic-Mickey-El-retorno-de-dos-héroes-118x118.jpg 118w" sizes="(max-width: 100px) 100vw, 100px" data-attachment-id="37923" data-orig-file="https://xombitgames.com/files/2013/06/Epic-Mickey-El-retorno-de-dos-héroes.jpg" data-orig-size="1525,550" data-comments-opened="1" data-image-meta="{&quot;aperture&quot;:&quot;0&quot;,&quot;credit&quot;:&quot;&quot;,&quot;camera&quot;:&quot;&quot;,&quot;caption&quot;:&quot;&quot;,&quot;created_timestamp&quot;:&quot;0&quot;,&quot;copyright&quot;:&quot;&quot;,&quot;focal_length&quot;:&quot;0&quot;,&quot;iso&quot;:&quot;0&quot;,&quot;shutter_speed&quot;:&quot;0&quot;,&quot;title&quot;:&quot;&quot;}" data-image-title="Epic Mickey El retorno de dos héroes" data-image-description="" data-medium-file="https://xombitgames.com/files/2013/06/Epic-Mickey-El-retorno-de-dos-héroes-400x144.jpg" data-large-file="https://xombitgames.com/files/2013/06/Epic-Mickey-El-retorno-de-dos-héroes-700x252.jpg" /></a>
        </dt></dl><dl class='gallery-item'>
        <dt class='gallery-icon landscape'>
            <a href='https://xombitgames.com/2013/06/lanzamientos-junio-2013-4/knights-of-pen-and-paper-1'><img width="100" height="100" src="https://xombitgames.com/files/2013/06/Knights-of-Pen-and-Paper-1-100x100.jpg" class="attachment-thumbnail size-thumbnail" alt="Gameplay 1" srcset="https://xombitgames.com/files/2013/06/Knights-of-Pen-and-Paper-1-100x100.jpg 100w, https://xombitgames.com/files/2013/06/Knights-of-Pen-and-Paper-1-50x50.jpg 50w, https://xombitgames.com/files/2013/06/Knights-of-Pen-and-Paper-1-118x118.jpg 118w" sizes="(max-width: 100px) 100vw, 100px" data-attachment-id="37924" data-orig-file="https://xombitgames.com/files/2013/06/Knights-of-Pen-and-Paper-1.jpg" data-orig-size="1920,1080" data-comments-opened="1" data-image-meta="{&quot;aperture&quot;:&quot;0&quot;,&quot;credit&quot;:&quot;&quot;,&quot;camera&quot;:&quot;&quot;,&quot;caption&quot;:&quot;&quot;,&quot;created_timestamp&quot;:&quot;0&quot;,&quot;copyright&quot;:&quot;&quot;,&quot;focal_length&quot;:&quot;0&quot;,&quot;iso&quot;:&quot;0&quot;,&quot;shutter_speed&quot;:&quot;0&quot;,&quot;title&quot;:&quot;&quot;}" data-image-title="Knights of Pen and Paper (1)" data-image-description="" data-medium-file="https://xombitgames.com/files/2013/06/Knights-of-Pen-and-Paper-1-400x225.jpg" data-large-file="https://xombitgames.com/files/2013/06/Knights-of-Pen-and-Paper-1-700x393.jpg" /></a>
        </dt></dl><dl class='gallery-item'>
        <dt class='gallery-icon landscape'>
            <a href='https://xombitgames.com/2013/06/lanzamientos-junio-2013-4/knights-of-pen-and-paper-2'><img width="100" height="100" src="https://xombitgames.com/files/2013/06/Knights-of-Pen-and-Paper-2-100x100.jpg" class="attachment-thumbnail size-thumbnail" alt="Gameplay 2" srcset="https://xombitgames.com/files/2013/06/Knights-of-Pen-and-Paper-2-100x100.jpg 100w, https://xombitgames.com/files/2013/06/Knights-of-Pen-and-Paper-2-50x50.jpg 50w, https://xombitgames.com/files/2013/06/Knights-of-Pen-and-Paper-2-118x118.jpg 118w" sizes="(max-width: 100px) 100vw, 100px" data-attachment-id="37925" data-orig-file="https://xombitgames.com/files/2013/06/Knights-of-Pen-and-Paper-2.jpg" data-orig-size="1920,1080" data-comments-opened="1" data-image-meta="{&quot;aperture&quot;:&quot;0&quot;,&quot;credit&quot;:&quot;&quot;,&quot;camera&quot;:&quot;&quot;,&quot;caption&quot;:&quot;&quot;,&quot;created_timestamp&quot;:&quot;0&quot;,&quot;copyright&quot;:&quot;&quot;,&quot;focal_length&quot;:&quot;0&quot;,&quot;iso&quot;:&quot;0&quot;,&quot;shutter_speed&quot;:&quot;0&quot;,&quot;title&quot;:&quot;&quot;}" data-image-title="Knights of Pen and Paper (2)" data-image-description="" data-medium-file="https://xombitgames.com/files/2013/06/Knights-of-Pen-and-Paper-2-400x225.jpg" data-large-file="https://xombitgames.com/files/2013/06/Knights-of-Pen-and-Paper-2-700x393.jpg" /></a>
        </dt></dl><br style="clear: both" /><dl class='gallery-item'>
        <dt class='gallery-icon landscape'>
            <a href='https://xombitgames.com/2013/06/lanzamientos-junio-2013-4/knights-of-pen-and-paper-3'><img width="100" height="100" src="https://xombitgames.com/files/2013/06/Knights-of-Pen-and-Paper-3-100x100.jpg" class="attachment-thumbnail size-thumbnail" alt="Gameplay 3" srcset="https://xombitgames.com/files/2013/06/Knights-of-Pen-and-Paper-3-100x100.jpg 100w, https://xombitgames.com/files/2013/06/Knights-of-Pen-and-Paper-3-50x50.jpg 50w, https://xombitgames.com/files/2013/06/Knights-of-Pen-and-Paper-3-118x118.jpg 118w" sizes="(max-width: 100px) 100vw, 100px" data-attachment-id="37926" data-orig-file="https://xombitgames.com/files/2013/06/Knights-of-Pen-and-Paper-3.jpg" data-orig-size="1920,1080" data-comments-opened="1" data-image-meta="{&quot;aperture&quot;:&quot;0&quot;,&quot;credit&quot;:&quot;&quot;,&quot;camera&quot;:&quot;&quot;,&quot;caption&quot;:&quot;&quot;,&quot;created_timestamp&quot;:&quot;0&quot;,&quot;copyright&quot;:&quot;&quot;,&quot;focal_length&quot;:&quot;0&quot;,&quot;iso&quot;:&quot;0&quot;,&quot;shutter_speed&quot;:&quot;0&quot;,&quot;title&quot;:&quot;&quot;}" data-image-title="Knights of Pen and Paper (3)" data-image-description="" data-medium-file="https://xombitgames.com/files/2013/06/Knights-of-Pen-and-Paper-3-400x225.jpg" data-large-file="https://xombitgames.com/files/2013/06/Knights-of-Pen-and-Paper-3-700x393.jpg" /></a>
        </dt></dl><dl class='gallery-item'>
        <dt class='gallery-icon portrait'>
            <a href='https://xombitgames.com/2013/06/lanzamientos-junio-2013-4/knights-of-pen-and-paper-4'><img width="100" height="100" src="https://xombitgames.com/files/2013/06/Knights-of-Pen-and-Paper-4-100x100.jpg" class="attachment-thumbnail size-thumbnail" alt="Gameplay 4" srcset="https://xombitgames.com/files/2013/06/Knights-of-Pen-and-Paper-4-100x100.jpg 100w, https://xombitgames.com/files/2013/06/Knights-of-Pen-and-Paper-4-50x50.jpg 50w, https://xombitgames.com/files/2013/06/Knights-of-Pen-and-Paper-4-118x118.jpg 118w" sizes="(max-width: 100px) 100vw, 100px" data-attachment-id="37927" data-orig-file="https://xombitgames.com/files/2013/06/Knights-of-Pen-and-Paper-4.jpg" data-orig-size="640,960" data-comments-opened="1" data-image-meta="{&quot;aperture&quot;:&quot;0&quot;,&quot;credit&quot;:&quot;&quot;,&quot;camera&quot;:&quot;&quot;,&quot;caption&quot;:&quot;&quot;,&quot;created_timestamp&quot;:&quot;0&quot;,&quot;copyright&quot;:&quot;&quot;,&quot;focal_length&quot;:&quot;0&quot;,&quot;iso&quot;:&quot;0&quot;,&quot;shutter_speed&quot;:&quot;0&quot;,&quot;title&quot;:&quot;&quot;}" data-image-title="Knights of Pen and Paper (4)" data-image-description="" data-medium-file="https://xombitgames.com/files/2013/06/Knights-of-Pen-and-Paper-4-400x600.jpg" data-large-file="https://xombitgames.com/files/2013/06/Knights-of-Pen-and-Paper-4.jpg" /></a>
        </dt></dl><dl class='gallery-item'>
        <dt class='gallery-icon landscape'>
            <a href='https://xombitgames.com/2013/06/lanzamientos-junio-2013-4/knights-of-pen-and-paper'><img width="100" height="100" src="https://xombitgames.com/files/2013/06/Knights-of-Pen-and-Paper-100x100.jpg" class="attachment-thumbnail size-thumbnail" alt="Portada del juego" srcset="https://xombitgames.com/files/2013/06/Knights-of-Pen-and-Paper-100x100.jpg 100w, https://xombitgames.com/files/2013/06/Knights-of-Pen-and-Paper-50x50.jpg 50w, https://xombitgames.com/files/2013/06/Knights-of-Pen-and-Paper-118x118.jpg 118w" sizes="(max-width: 100px) 100vw, 100px" data-attachment-id="37928" data-orig-file="https://xombitgames.com/files/2013/06/Knights-of-Pen-and-Paper.jpg" data-orig-size="800,469" data-comments-opened="1" data-image-meta="{&quot;aperture&quot;:&quot;0&quot;,&quot;credit&quot;:&quot;&quot;,&quot;camera&quot;:&quot;&quot;,&quot;caption&quot;:&quot;&quot;,&quot;created_timestamp&quot;:&quot;0&quot;,&quot;copyright&quot;:&quot;&quot;,&quot;focal_length&quot;:&quot;0&quot;,&quot;iso&quot;:&quot;0&quot;,&quot;shutter_speed&quot;:&quot;0&quot;,&quot;title&quot;:&quot;&quot;}" data-image-title="Knights of Pen and Paper" data-image-description="" data-medium-file="https://xombitgames.com/files/2013/06/Knights-of-Pen-and-Paper-400x234.jpg" data-large-file="https://xombitgames.com/files/2013/06/Knights-of-Pen-and-Paper-700x410.jpg" /></a>
        </dt></dl><dl class='gallery-item'>
        <dt class='gallery-icon landscape'>
            <a href='https://xombitgames.com/2013/06/lanzamientos-junio-2013-4/magrunner-dark-pulse-1'><img width="100" height="100" src="https://xombitgames.com/files/2013/06/Magrunner-Dark-Pulse-1-100x100.jpg" class="attachment-thumbnail size-thumbnail" alt="Gameplay 1" srcset="https://xombitgames.com/files/2013/06/Magrunner-Dark-Pulse-1-100x100.jpg 100w, https://xombitgames.com/files/2013/06/Magrunner-Dark-Pulse-1-50x50.jpg 50w, https://xombitgames.com/files/2013/06/Magrunner-Dark-Pulse-1-118x118.jpg 118w" sizes="(max-width: 100px) 100vw, 100px" data-attachment-id="37929" data-orig-file="https://xombitgames.com/files/2013/06/Magrunner-Dark-Pulse-1.jpg" data-orig-size="1500,741" data-comments-opened="1" data-image-meta="{&quot;aperture&quot;:&quot;0&quot;,&quot;credit&quot;:&quot;&quot;,&quot;camera&quot;:&quot;&quot;,&quot;caption&quot;:&quot;&quot;,&quot;created_timestamp&quot;:&quot;0&quot;,&quot;copyright&quot;:&quot;&quot;,&quot;focal_length&quot;:&quot;0&quot;,&quot;iso&quot;:&quot;0&quot;,&quot;shutter_speed&quot;:&quot;0&quot;,&quot;title&quot;:&quot;&quot;}" data-image-title="Magrunner Dark Pulse (1)" data-image-description="" data-medium-file="https://xombitgames.com/files/2013/06/Magrunner-Dark-Pulse-1-400x197.jpg" data-large-file="https://xombitgames.com/files/2013/06/Magrunner-Dark-Pulse-1-700x345.jpg" /></a>
        </dt></dl><dl class='gallery-item'>
        <dt class='gallery-icon landscape'>
            <a href='https://xombitgames.com/2013/06/lanzamientos-junio-2013-4/magrunner-dark-pulse-2'><img width="100" height="100" src="https://xombitgames.com/files/2013/06/Magrunner-Dark-Pulse-2-100x100.jpg" class="attachment-thumbnail size-thumbnail" alt="Gameplay 2" srcset="https://xombitgames.com/files/2013/06/Magrunner-Dark-Pulse-2-100x100.jpg 100w, https://xombitgames.com/files/2013/06/Magrunner-Dark-Pulse-2-50x50.jpg 50w, https://xombitgames.com/files/2013/06/Magrunner-Dark-Pulse-2-118x118.jpg 118w" sizes="(max-width: 100px) 100vw, 100px" data-attachment-id="37930" data-orig-file="https://xombitgames.com/files/2013/06/Magrunner-Dark-Pulse-2.jpg" data-orig-size="1280,720" data-comments-opened="1" data-image-meta="{&quot;aperture&quot;:&quot;0&quot;,&quot;credit&quot;:&quot;&quot;,&quot;camera&quot;:&quot;&quot;,&quot;caption&quot;:&quot;&quot;,&quot;created_timestamp&quot;:&quot;0&quot;,&quot;copyright&quot;:&quot;&quot;,&quot;focal_length&quot;:&quot;0&quot;,&quot;iso&quot;:&quot;0&quot;,&quot;shutter_speed&quot;:&quot;0&quot;,&quot;title&quot;:&quot;&quot;}" data-image-title="Magrunner Dark Pulse (2)" data-image-description="" data-medium-file="https://xombitgames.com/files/2013/06/Magrunner-Dark-Pulse-2-400x225.jpg" data-large-file="https://xombitgames.com/files/2013/06/Magrunner-Dark-Pulse-2-700x393.jpg" /></a>
        </dt></dl><dl class='gallery-item'>
        <dt class='gallery-icon landscape'>
            <a href='https://xombitgames.com/2013/06/lanzamientos-junio-2013-4/magrunner-dark-pulse-3'><img width="100" height="100" src="https://xombitgames.com/files/2013/06/Magrunner-Dark-Pulse-3-100x100.jpg" class="attachment-thumbnail size-thumbnail" alt="Gameplay 3" srcset="https://xombitgames.com/files/2013/06/Magrunner-Dark-Pulse-3-100x100.jpg 100w, https://xombitgames.com/files/2013/06/Magrunner-Dark-Pulse-3-50x50.jpg 50w, https://xombitgames.com/files/2013/06/Magrunner-Dark-Pulse-3-118x118.jpg 118w" sizes="(max-width: 100px) 100vw, 100px" data-attachment-id="37931" data-orig-file="https://xombitgames.com/files/2013/06/Magrunner-Dark-Pulse-3.jpg" data-orig-size="960,540" data-comments-opened="1" data-image-meta="{&quot;aperture&quot;:&quot;0&quot;,&quot;credit&quot;:&quot;&quot;,&quot;camera&quot;:&quot;&quot;,&quot;caption&quot;:&quot;&quot;,&quot;created_timestamp&quot;:&quot;0&quot;,&quot;copyright&quot;:&quot;&quot;,&quot;focal_length&quot;:&quot;0&quot;,&quot;iso&quot;:&quot;0&quot;,&quot;shutter_speed&quot;:&quot;0&quot;,&quot;title&quot;:&quot;&quot;}" data-image-title="Magrunner Dark Pulse (3)" data-image-description="" data-medium-file="https://xombitgames.com/files/2013/06/Magrunner-Dark-Pulse-3-400x225.jpg" data-large-file="https://xombitgames.com/files/2013/06/Magrunner-Dark-Pulse-3-700x393.jpg" /></a>
        </dt></dl><br style="clear: both" /><dl class='gallery-item'>
        <dt class='gallery-icon landscape'>
            <a href='https://xombitgames.com/2013/06/lanzamientos-junio-2013-4/magrunner-dark-pulse-4'><img width="100" height="100" src="https://xombitgames.com/files/2013/06/Magrunner-Dark-Pulse-4-100x100.jpg" class="attachment-thumbnail size-thumbnail" alt="Gameplay 4" srcset="https://xombitgames.com/files/2013/06/Magrunner-Dark-Pulse-4-100x100.jpg 100w, https://xombitgames.com/files/2013/06/Magrunner-Dark-Pulse-4-50x50.jpg 50w, https://xombitgames.com/files/2013/06/Magrunner-Dark-Pulse-4-118x118.jpg 118w" sizes="(max-width: 100px) 100vw, 100px" data-attachment-id="37932" data-orig-file="https://xombitgames.com/files/2013/06/Magrunner-Dark-Pulse-4.jpg" data-orig-size="1280,674" data-comments-opened="1" data-image-meta="{&quot;aperture&quot;:&quot;0&quot;,&quot;credit&quot;:&quot;&quot;,&quot;camera&quot;:&quot;&quot;,&quot;caption&quot;:&quot;&quot;,&quot;created_timestamp&quot;:&quot;0&quot;,&quot;copyright&quot;:&quot;&quot;,&quot;focal_length&quot;:&quot;0&quot;,&quot;iso&quot;:&quot;0&quot;,&quot;shutter_speed&quot;:&quot;0&quot;,&quot;title&quot;:&quot;&quot;}" data-image-title="Magrunner Dark Pulse (4)" data-image-description="" data-medium-file="https://xombitgames.com/files/2013/06/Magrunner-Dark-Pulse-4-400x210.jpg" data-large-file="https://xombitgames.com/files/2013/06/Magrunner-Dark-Pulse-4-700x368.jpg" /></a>
        </dt></dl><dl class='gallery-item'>
        <dt class='gallery-icon landscape'>
            <a href='https://xombitgames.com/2013/06/lanzamientos-junio-2013-4/magrunner-dark-pulse'><img width="100" height="100" src="https://xombitgames.com/files/2013/06/Magrunner-Dark-Pulse-100x100.jpg" class="attachment-thumbnail size-thumbnail" alt="Portada del juego" srcset="https://xombitgames.com/files/2013/06/Magrunner-Dark-Pulse-100x100.jpg 100w, https://xombitgames.com/files/2013/06/Magrunner-Dark-Pulse-50x50.jpg 50w, https://xombitgames.com/files/2013/06/Magrunner-Dark-Pulse-118x118.jpg 118w" sizes="(max-width: 100px) 100vw, 100px" data-attachment-id="37933" data-orig-file="https://xombitgames.com/files/2013/06/Magrunner-Dark-Pulse.jpg" data-orig-size="1596,594" data-comments-opened="1" data-image-meta="{&quot;aperture&quot;:&quot;0&quot;,&quot;credit&quot;:&quot;&quot;,&quot;camera&quot;:&quot;&quot;,&quot;caption&quot;:&quot;&quot;,&quot;created_timestamp&quot;:&quot;0&quot;,&quot;copyright&quot;:&quot;&quot;,&quot;focal_length&quot;:&quot;0&quot;,&quot;iso&quot;:&quot;0&quot;,&quot;shutter_speed&quot;:&quot;0&quot;,&quot;title&quot;:&quot;&quot;}" data-image-title="Magrunner Dark Pulse" data-image-description="" data-medium-file="https://xombitgames.com/files/2013/06/Magrunner-Dark-Pulse-400x148.jpg" data-large-file="https://xombitgames.com/files/2013/06/Magrunner-Dark-Pulse-700x260.jpg" /></a>
        </dt></dl><dl class='gallery-item'>
        <dt class='gallery-icon landscape'>
            <a href='https://xombitgames.com/2013/06/lanzamientos-junio-2013-4/motogp-2013-1'><img width="100" height="100" src="https://xombitgames.com/files/2013/06/MotoGP-2013-1-100x100.jpg" class="attachment-thumbnail size-thumbnail" alt="Gameplay 1" srcset="https://xombitgames.com/files/2013/06/MotoGP-2013-1-100x100.jpg 100w, https://xombitgames.com/files/2013/06/MotoGP-2013-1-50x50.jpg 50w, https://xombitgames.com/files/2013/06/MotoGP-2013-1-118x118.jpg 118w" sizes="(max-width: 100px) 100vw, 100px" data-attachment-id="37934" data-orig-file="https://xombitgames.com/files/2013/06/MotoGP-2013-1.jpg" data-orig-size="1272,717" data-comments-opened="1" data-image-meta="{&quot;aperture&quot;:&quot;0&quot;,&quot;credit&quot;:&quot;&quot;,&quot;camera&quot;:&quot;&quot;,&quot;caption&quot;:&quot;&quot;,&quot;created_timestamp&quot;:&quot;0&quot;,&quot;copyright&quot;:&quot;&quot;,&quot;focal_length&quot;:&quot;0&quot;,&quot;iso&quot;:&quot;0&quot;,&quot;shutter_speed&quot;:&quot;0&quot;,&quot;title&quot;:&quot;&quot;}" data-image-title="MotoGP 2013 (1)" data-image-description="" data-medium-file="https://xombitgames.com/files/2013/06/MotoGP-2013-1-400x225.jpg" data-large-file="https://xombitgames.com/files/2013/06/MotoGP-2013-1-700x394.jpg" /></a>
        </dt></dl><dl class='gallery-item'>
        <dt class='gallery-icon landscape'>
            <a href='https://xombitgames.com/2013/06/lanzamientos-junio-2013-4/motogp-2013-2'><img width="100" height="100" src="https://xombitgames.com/files/2013/06/MotoGP-2013-2-100x100.jpg" class="attachment-thumbnail size-thumbnail" alt="Gameplay 2" srcset="https://xombitgames.com/files/2013/06/MotoGP-2013-2-100x100.jpg 100w, https://xombitgames.com/files/2013/06/MotoGP-2013-2-50x50.jpg 50w, https://xombitgames.com/files/2013/06/MotoGP-2013-2-118x118.jpg 118w" sizes="(max-width: 100px) 100vw, 100px" data-attachment-id="37935" data-orig-file="https://xombitgames.com/files/2013/06/MotoGP-2013-2.jpg" data-orig-size="1639,789" data-comments-opened="1" data-image-meta="{&quot;aperture&quot;:&quot;0&quot;,&quot;credit&quot;:&quot;&quot;,&quot;camera&quot;:&quot;&quot;,&quot;caption&quot;:&quot;&quot;,&quot;created_timestamp&quot;:&quot;0&quot;,&quot;copyright&quot;:&quot;&quot;,&quot;focal_length&quot;:&quot;0&quot;,&quot;iso&quot;:&quot;0&quot;,&quot;shutter_speed&quot;:&quot;0&quot;,&quot;title&quot;:&quot;&quot;}" data-image-title="MotoGP 2013 (2)" data-image-description="" data-medium-file="https://xombitgames.com/files/2013/06/MotoGP-2013-2-400x192.jpg" data-large-file="https://xombitgames.com/files/2013/06/MotoGP-2013-2-700x336.jpg" /></a>
        </dt></dl><dl class='gallery-item'>
        <dt class='gallery-icon landscape'>
            <a href='https://xombitgames.com/2013/06/lanzamientos-junio-2013-4/motogp-2013-3'><img width="100" height="100" src="https://xombitgames.com/files/2013/06/MotoGP-2013-3-100x100.jpg" class="attachment-thumbnail size-thumbnail" alt="Gameplay 3" srcset="https://xombitgames.com/files/2013/06/MotoGP-2013-3-100x100.jpg 100w, https://xombitgames.com/files/2013/06/MotoGP-2013-3-50x50.jpg 50w, https://xombitgames.com/files/2013/06/MotoGP-2013-3-118x118.jpg 118w" sizes="(max-width: 100px) 100vw, 100px" data-attachment-id="37936" data-orig-file="https://xombitgames.com/files/2013/06/MotoGP-2013-3.jpg" data-orig-size="1276,719" data-comments-opened="1" data-image-meta="{&quot;aperture&quot;:&quot;0&quot;,&quot;credit&quot;:&quot;&quot;,&quot;camera&quot;:&quot;&quot;,&quot;caption&quot;:&quot;&quot;,&quot;created_timestamp&quot;:&quot;0&quot;,&quot;copyright&quot;:&quot;&quot;,&quot;focal_length&quot;:&quot;0&quot;,&quot;iso&quot;:&quot;0&quot;,&quot;shutter_speed&quot;:&quot;0&quot;,&quot;title&quot;:&quot;&quot;}" data-image-title="MotoGP 2013 (3)" data-image-description="" data-medium-file="https://xombitgames.com/files/2013/06/MotoGP-2013-3-400x225.jpg" data-large-file="https://xombitgames.com/files/2013/06/MotoGP-2013-3-700x394.jpg" /></a>
        </dt></dl><dl class='gallery-item'>
        <dt class='gallery-icon landscape'>
            <a href='https://xombitgames.com/2013/06/lanzamientos-junio-2013-4/motogp-2013-4'><img width="100" height="100" src="https://xombitgames.com/files/2013/06/MotoGP-2013-4-100x100.jpg" class="attachment-thumbnail size-thumbnail" alt="Gameplay 4" srcset="https://xombitgames.com/files/2013/06/MotoGP-2013-4-100x100.jpg 100w, https://xombitgames.com/files/2013/06/MotoGP-2013-4-50x50.jpg 50w, https://xombitgames.com/files/2013/06/MotoGP-2013-4-118x118.jpg 118w" sizes="(max-width: 100px) 100vw, 100px" data-attachment-id="37937" data-orig-file="https://xombitgames.com/files/2013/06/MotoGP-2013-4.jpg" data-orig-size="1013,608" data-comments-opened="1" data-image-meta="{&quot;aperture&quot;:&quot;0&quot;,&quot;credit&quot;:&quot;&quot;,&quot;camera&quot;:&quot;&quot;,&quot;caption&quot;:&quot;&quot;,&quot;created_timestamp&quot;:&quot;0&quot;,&quot;copyright&quot;:&quot;&quot;,&quot;focal_length&quot;:&quot;0&quot;,&quot;iso&quot;:&quot;0&quot;,&quot;shutter_speed&quot;:&quot;0&quot;,&quot;title&quot;:&quot;&quot;}" data-image-title="MotoGP 2013 (4)" data-image-description="" data-medium-file="https://xombitgames.com/files/2013/06/MotoGP-2013-4-400x240.jpg" data-large-file="https://xombitgames.com/files/2013/06/MotoGP-2013-4-700x420.jpg" /></a>
        </dt></dl><br style="clear: both" /><dl class='gallery-item'>
        <dt class='gallery-icon landscape'>
            <a href='https://xombitgames.com/2013/06/lanzamientos-junio-2013-4/motogp-2013'><img width="100" height="100" src="https://xombitgames.com/files/2013/06/MotoGP-2013-100x100.jpg" class="attachment-thumbnail size-thumbnail" alt="Portada del juego" srcset="https://xombitgames.com/files/2013/06/MotoGP-2013-100x100.jpg 100w, https://xombitgames.com/files/2013/06/MotoGP-2013-50x50.jpg 50w, https://xombitgames.com/files/2013/06/MotoGP-2013-118x118.jpg 118w" sizes="(max-width: 100px) 100vw, 100px" data-attachment-id="37938" data-orig-file="https://xombitgames.com/files/2013/06/MotoGP-2013.jpg" data-orig-size="1179,721" data-comments-opened="1" data-image-meta="{&quot;aperture&quot;:&quot;0&quot;,&quot;credit&quot;:&quot;&quot;,&quot;camera&quot;:&quot;&quot;,&quot;caption&quot;:&quot;&quot;,&quot;created_timestamp&quot;:&quot;0&quot;,&quot;copyright&quot;:&quot;&quot;,&quot;focal_length&quot;:&quot;0&quot;,&quot;iso&quot;:&quot;0&quot;,&quot;shutter_speed&quot;:&quot;0&quot;,&quot;title&quot;:&quot;&quot;}" data-image-title="MotoGP 2013" data-image-description="" data-medium-file="https://xombitgames.com/files/2013/06/MotoGP-2013-400x244.jpg" data-large-file="https://xombitgames.com/files/2013/06/MotoGP-2013-700x428.jpg" /></a>
        </dt></dl>
        <br style='clear: both' />
    </div>